Installing an American Autowire Harness
By Ron Ceridono – Photography by Jason Scudellari
For most of us the prospect of wiring a car ranks right up there with going to the dentist for a root canal­-in both cases a certain amount of worry results from anticipating the uncomfortable procedure about to take place. While we can't do much about visiting the dentist, we can advise the easy way to wire your pride and joy, and that's with a wiring system from American Autowire. To install it you don't have to know any more about electricity than that it's the stuff that makes the engine run when you turn the key and the lights come on when you pull on the switch.
There are a variety of reasons for rewiring an older car, and in many cases time has taken its toll on the original electrical system to the point that safety and reliability become issues. Over the years, wires and connections will deteriorate, and it's not unusual for ill-advised and poorly executed modifications to have been made. But more often than not updates are needed to add electrical accessories that the vehicle was never equipped with. To address all those issues, American Autowire offers three types of wiring solutions:
Factory-Fit OEM Reproduction Wiring Harnesses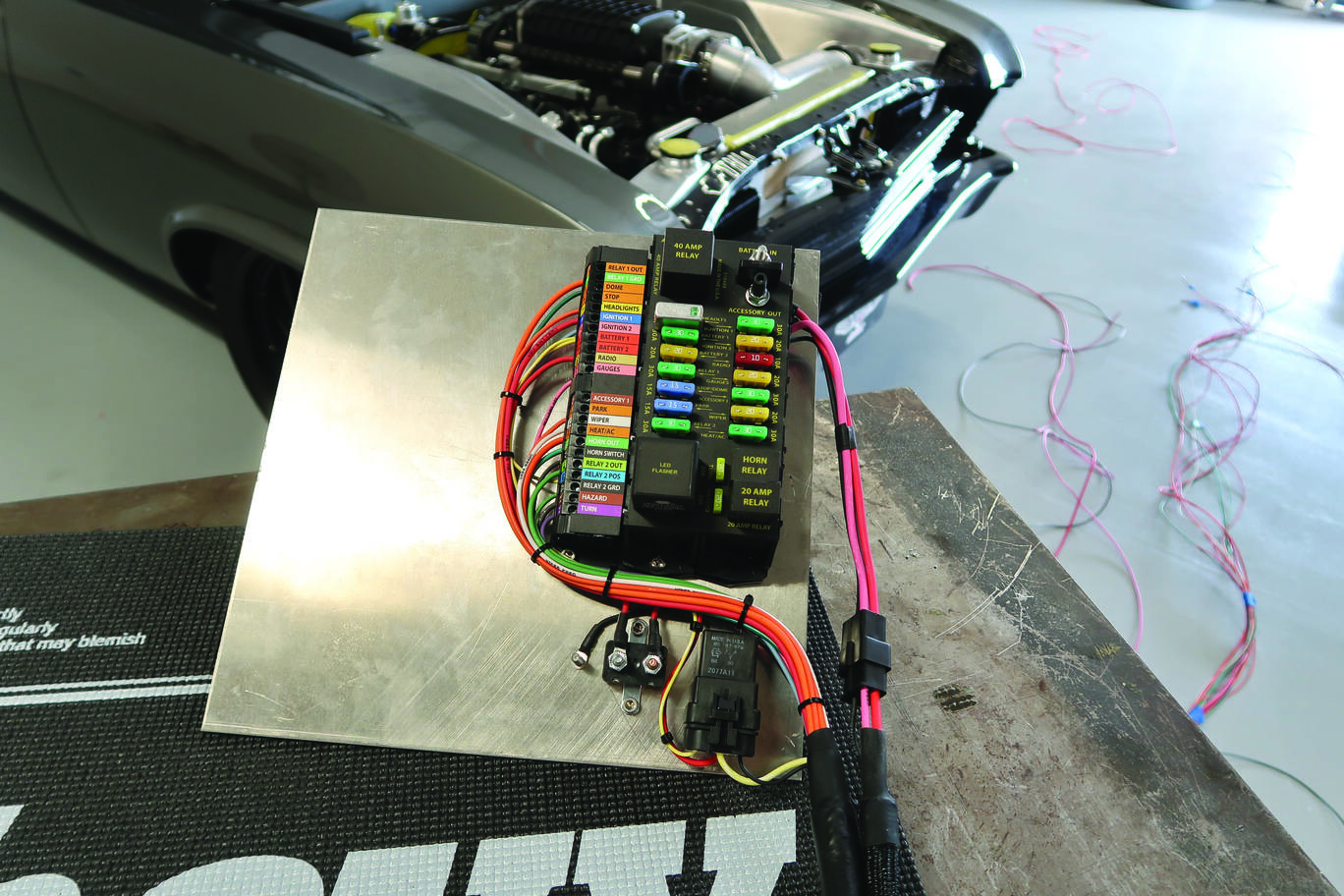 These harnesses are made for GM vehicles using original engineering blueprints. They are plug-and-play replacements and each section (underdash, rear body, and so on) is available as an individual part number. You can replace all the wiring or just sections as needed.
For those updating to a more modern, high-energy ignition system, or installing an internally regulated alternator, American Autowire can also modify many engine and front harnesses for these upgrades.
More Chevy Tech: Cleaning up the Rear End of a '65 Nova With a Custom Pan and Tucked '69 Camaro Bumper
Classic Update Kit
Classic Update kits are designed for restomod applications. They are available for over 60 makes and models and completely replace the original wiring harness. Included in the kits are the correct, original-style lamp sockets and connectors. A modern, ATO-style fuse box, and additional circuits for options such as A/C, power windows, fuel injection, and more are included. Each kit is engineered for a specific year/make/model combination and can handle most stock and aftermarket components.
Universal Wiring Kits
American Autowire's universal wiring kits are for custom applications, or a situation where there is not a Classic Update Kit available for your vehicle. The Highway Series kits allow the installer to choose where to locate the fuse block and how to route the harness to suit the car. The PowerPlus, Builder, and Route 9 kits are designed to have the panel mounted under the dash. American Autowire suggests large-capacity panels, such as the Highway 22 Plus, PowerPlus 20, and Builder 19 for electrically intensive cars. For applications with fewer electrical demands the Highway 15 Plus,  PowerPlus 13, or Route 9 kits provide for necessary items with a little extra room for added accessories in the future.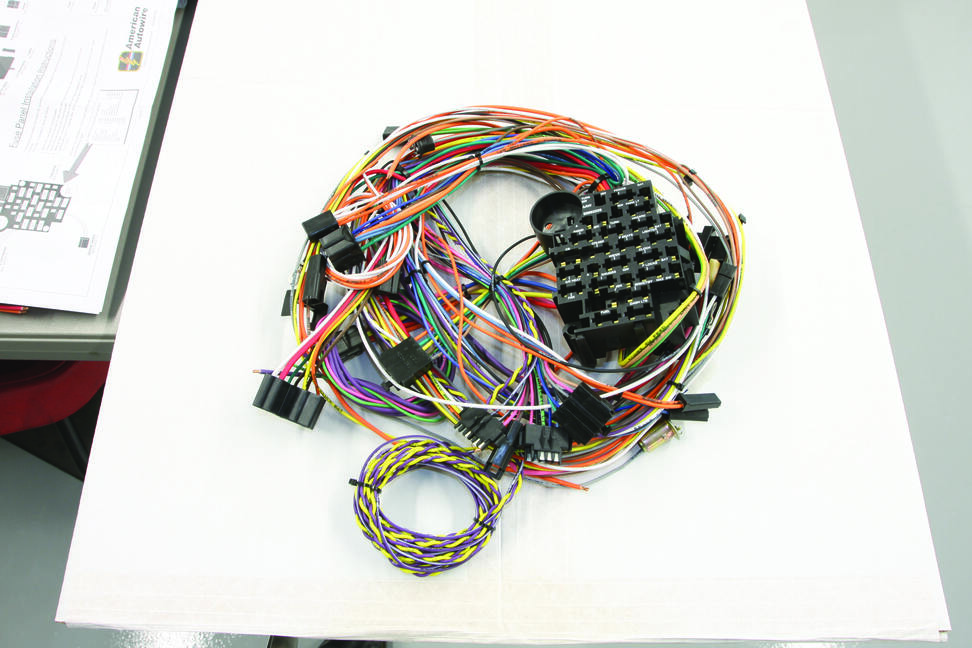 One of American Autowire's most popular kits in the Highway 22 Plus Universal system is the one we chose to install in a '70 Chevy Nova. The fuse panel comes with an LED flasher, horn relay, and a pre-installed relay for accessory circuits that can be triggered by 12 V or a ground circuit. Wires in the kit use GM's color code and are labeled every 3 to 4 inches.
To eliminate trips to the parts store, the kit also includes ignition, headlight, and dimmer switches along with a new high-amp alternator and main power connection kit. For our application we opted for the Highway 22 long wire kit that allows the fuse panel to be mounted in the trunk.
Installation Tips
American Autowire goes to great lengths to make their kits easy to install, but the best way to ensure success is to start by reading the full-color instructions. Once you've done that, familiarize yourself with all the components in the kit—everything is in bags identified by letters that correspond to the instructions.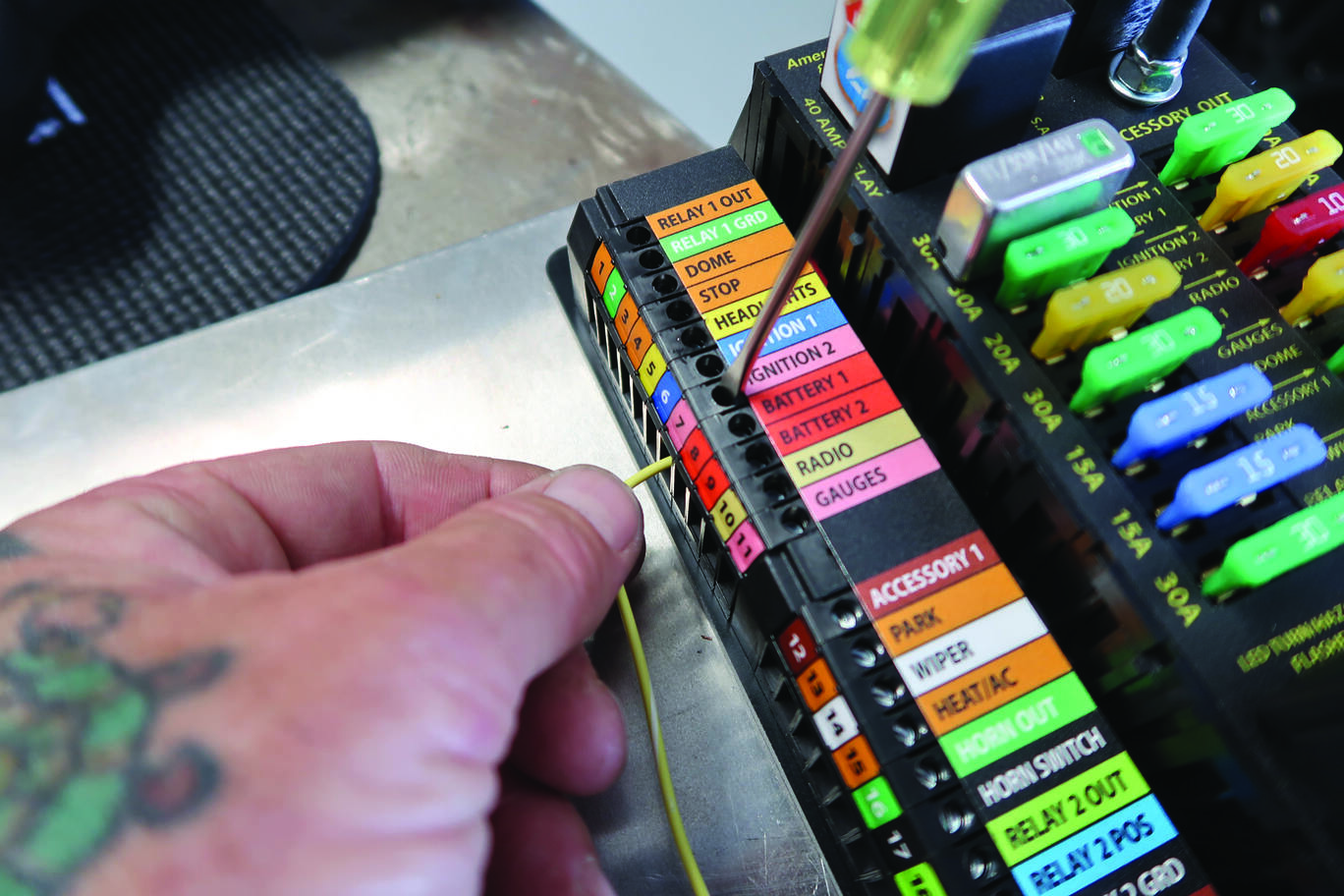 With the Highway Series of universal kits, the fuse panel can be located almost anywhere it's protected from the elements and readily accessible (OEM-style kits mount the fuse block in the original location). When routing wires keep them away from heat sources, such as the exhaust system, and anything that could snag the harness, like the driveline or engine cooling fan. If wires run through holes in the body or chassis, American Autowire recommends an insulator, such as a grommet, to prevent rubbing through the insulation and causing a short.
Chevy Parts Highlight: Keeping Things Simple With the New AVS 2 Carburetor From Edelbrock
When it comes to potential problems with any electrical system, the one thing that causes more issues than anything else is a bad ground. For a circuit to work correctly there must be a good ground path leading back to the battery. So, while it may be heartbreaking to do, any painstakingly applied paint or powdercoating must be removed from any grounding surface.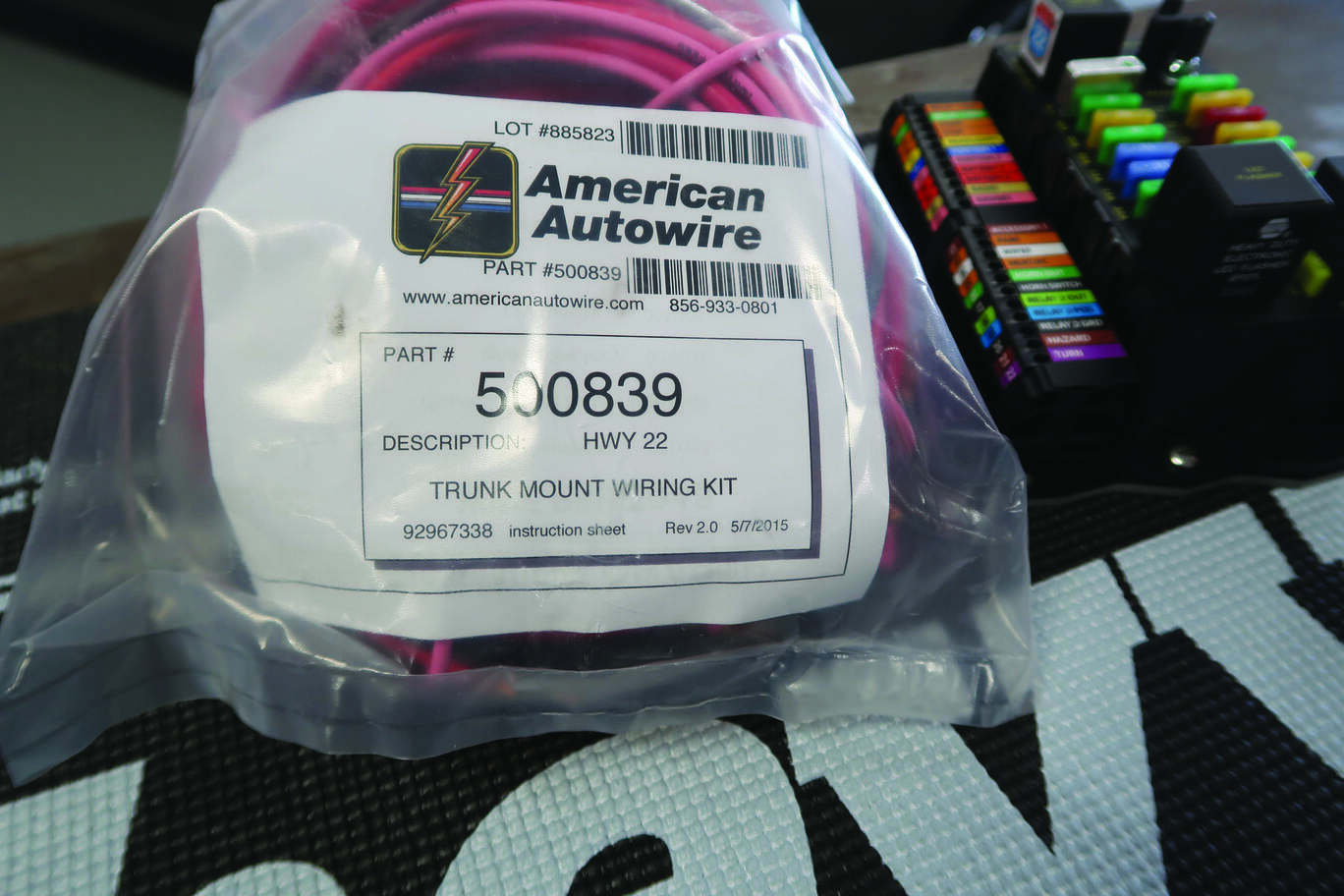 Although American Autowire's instructions are clear and concise to help avoid any problems during installation, they maintain a website full of FAQs and technical help is a phone call away. In the great scheme of things, installing an American Autowire wiring harness isn't difficult—and it's a lot less stressful than going to the dentist.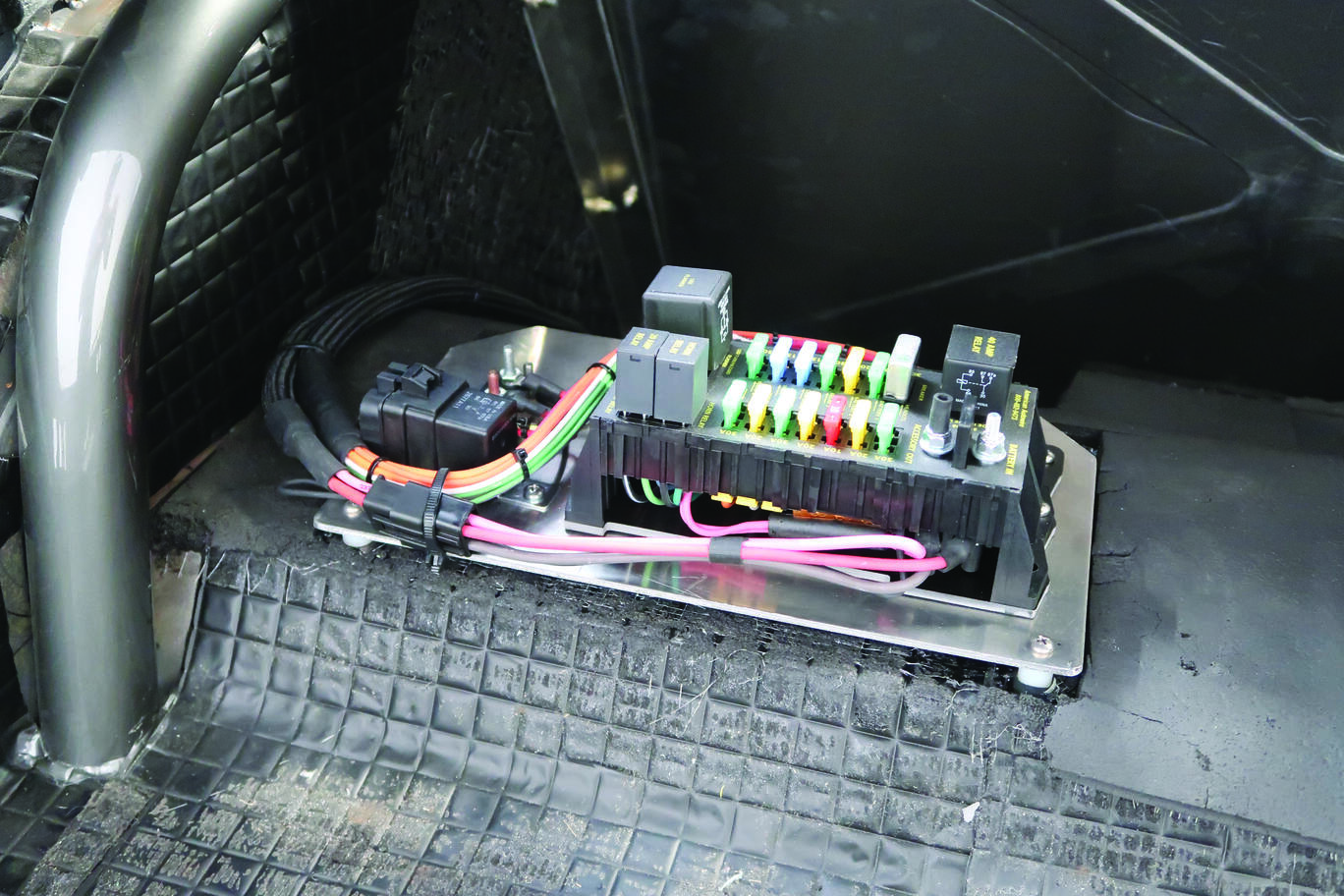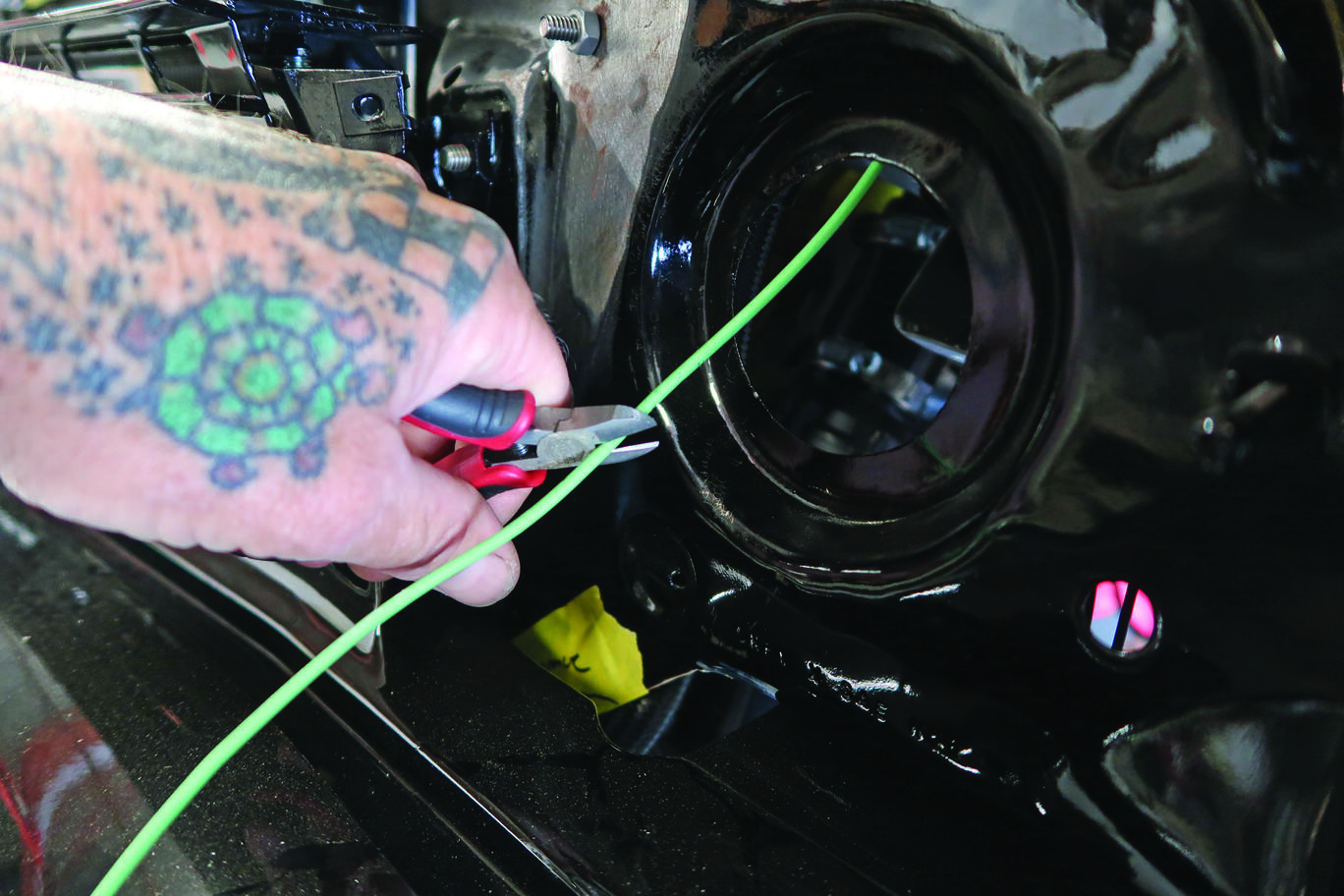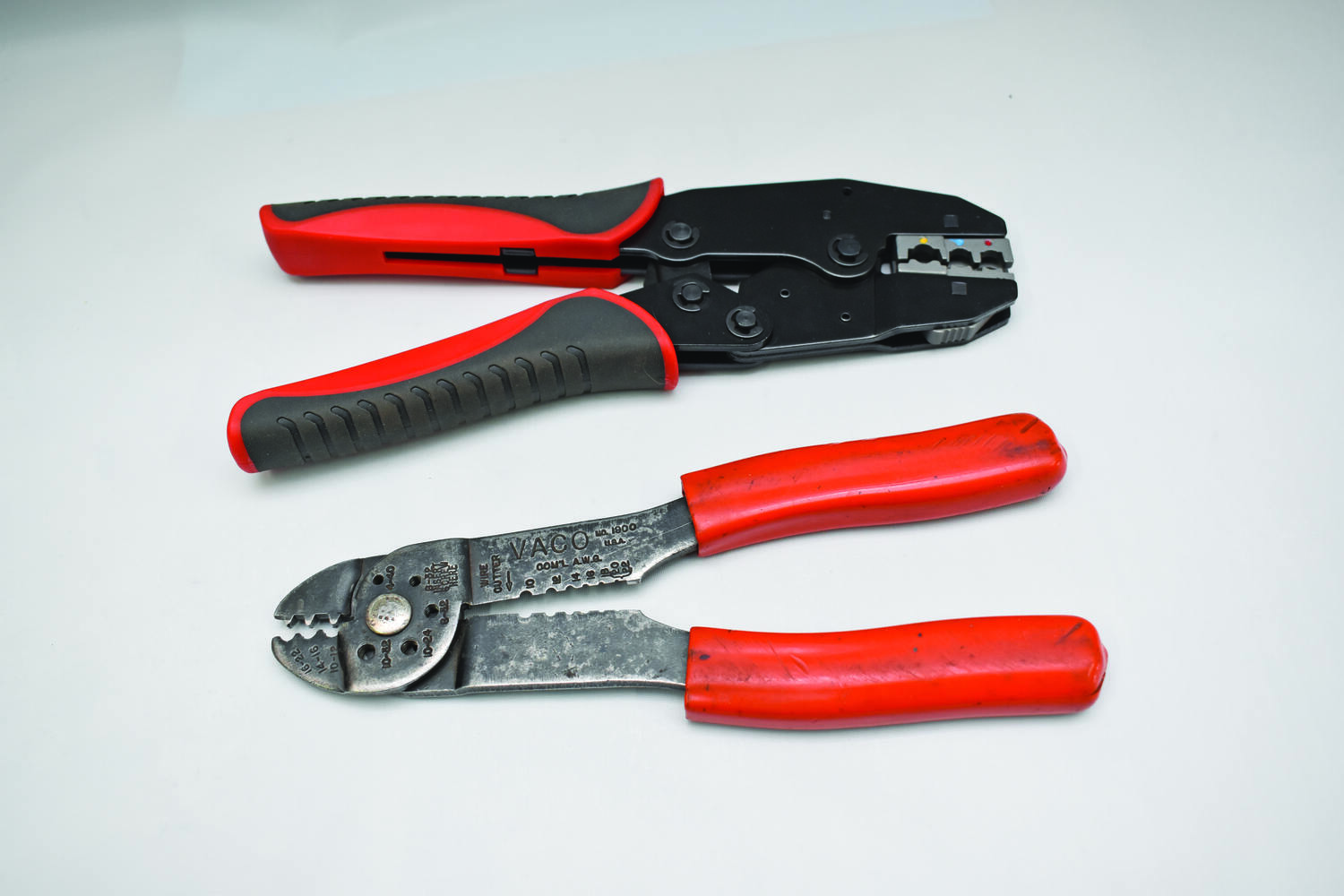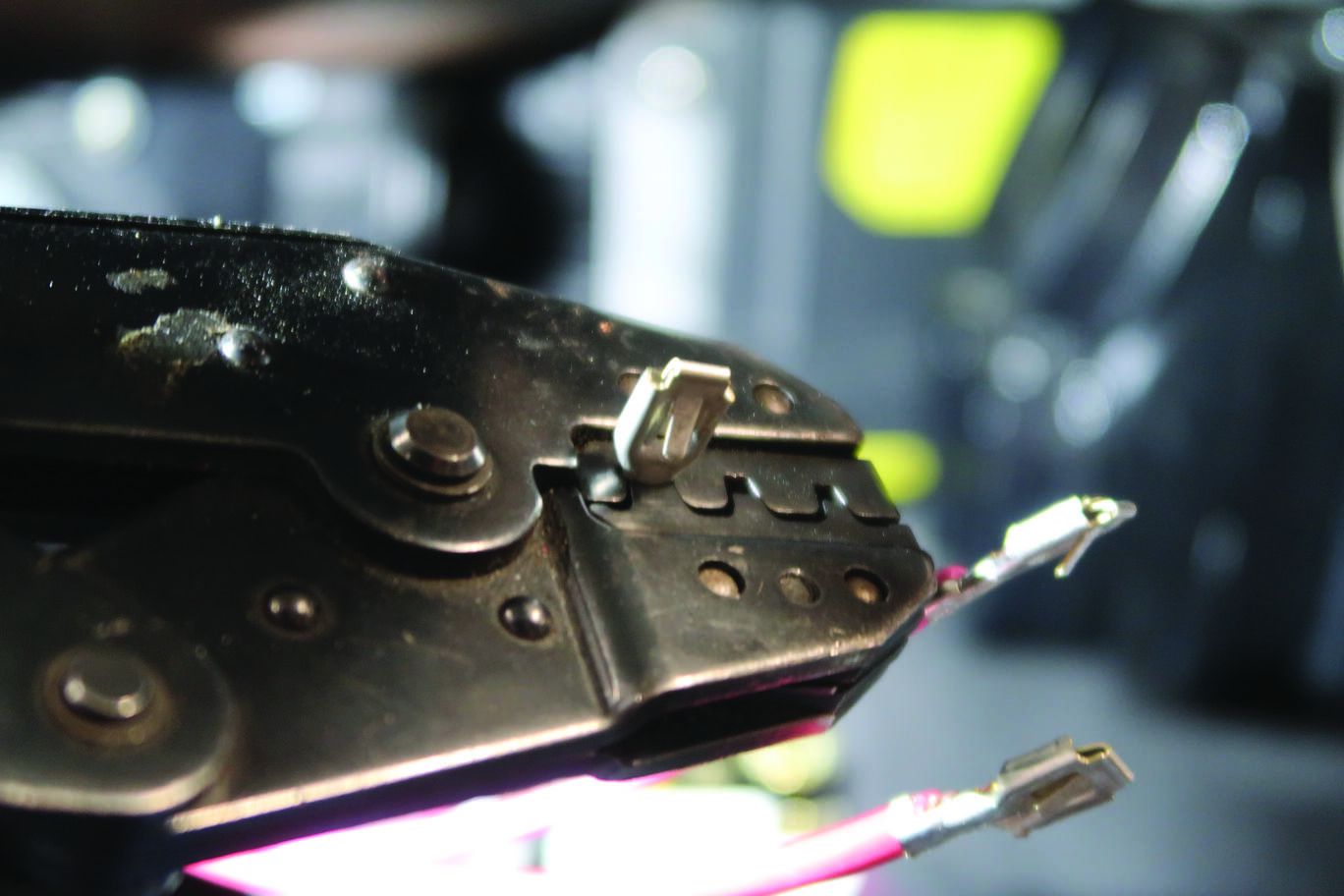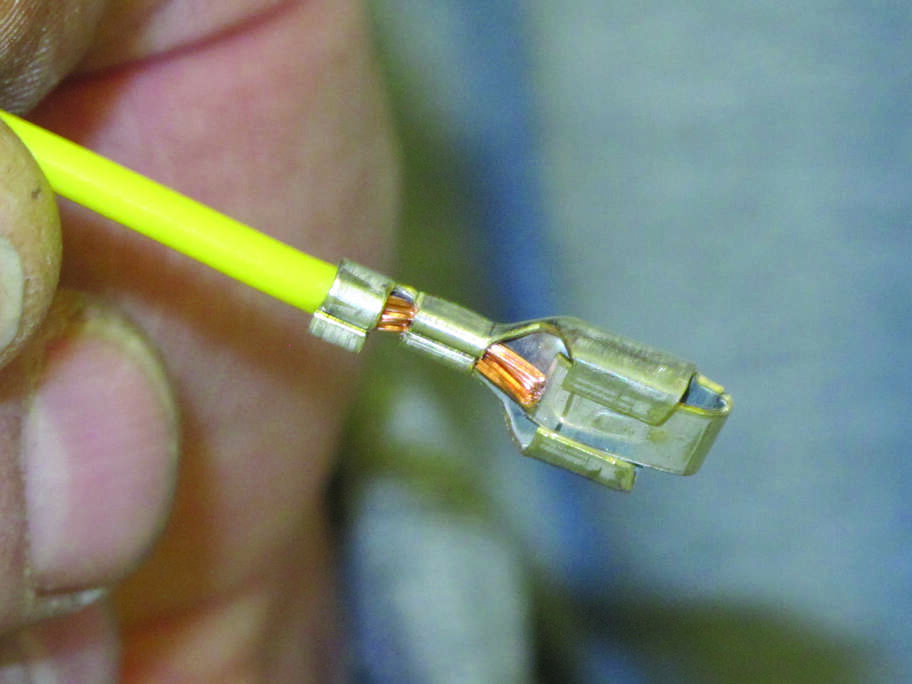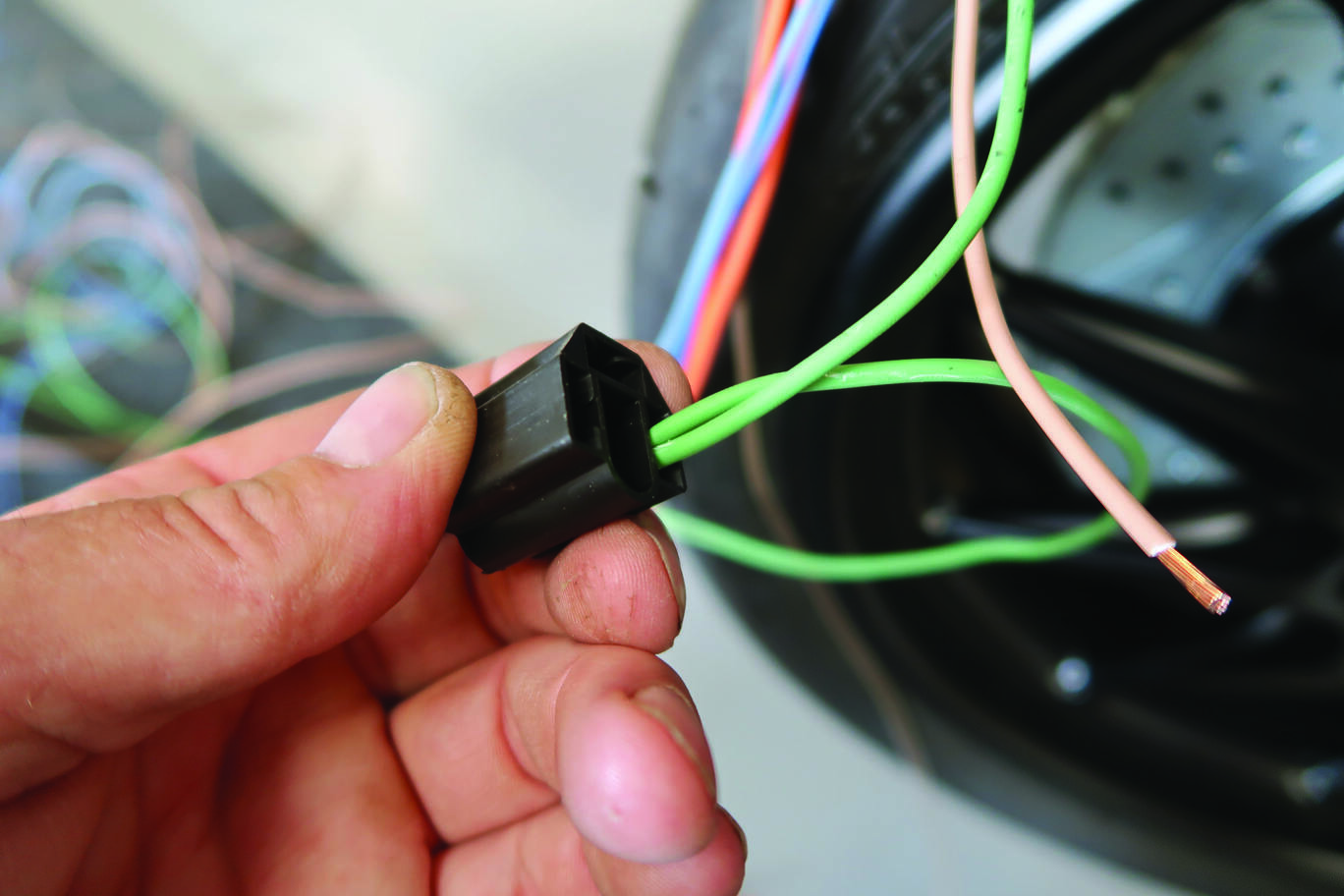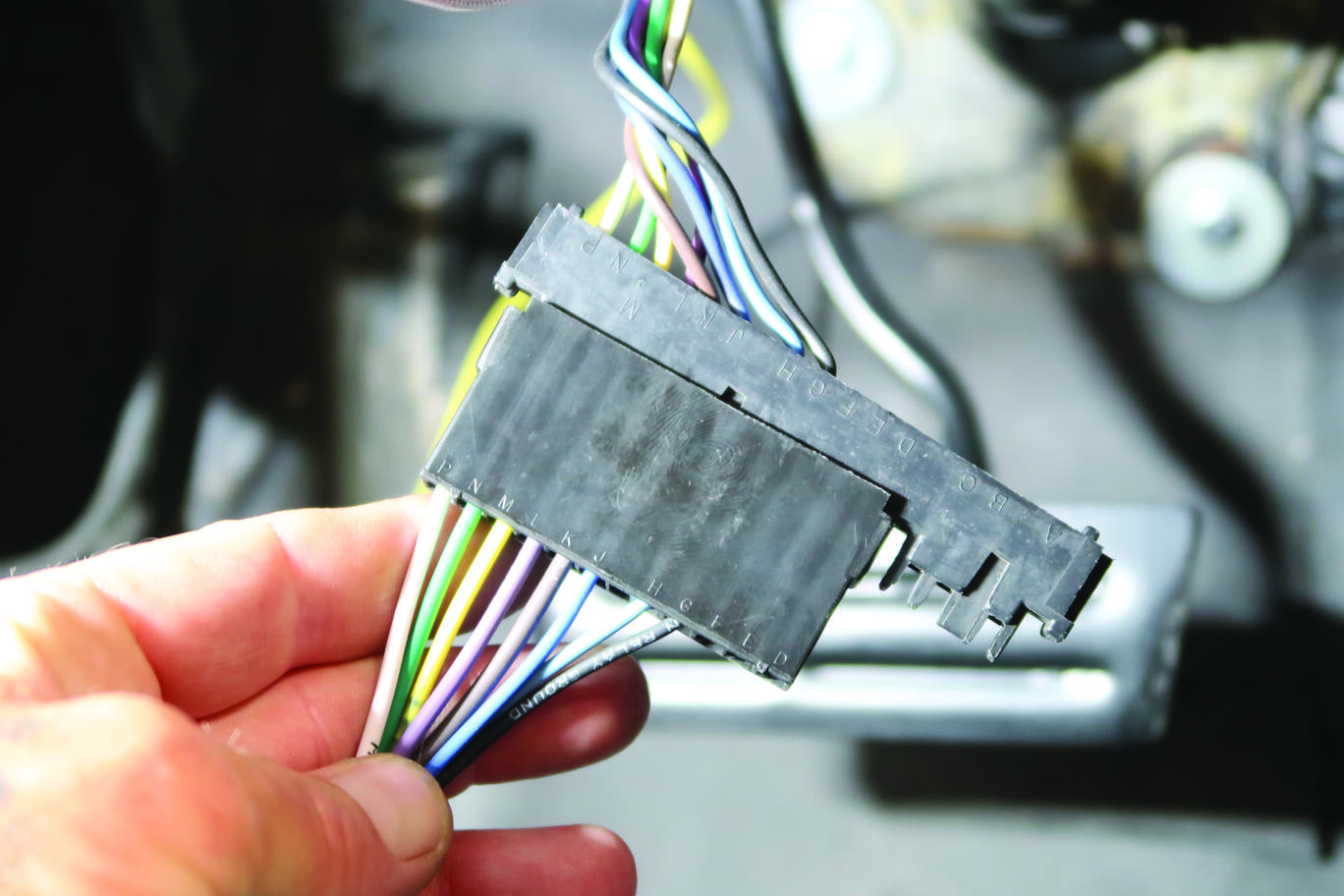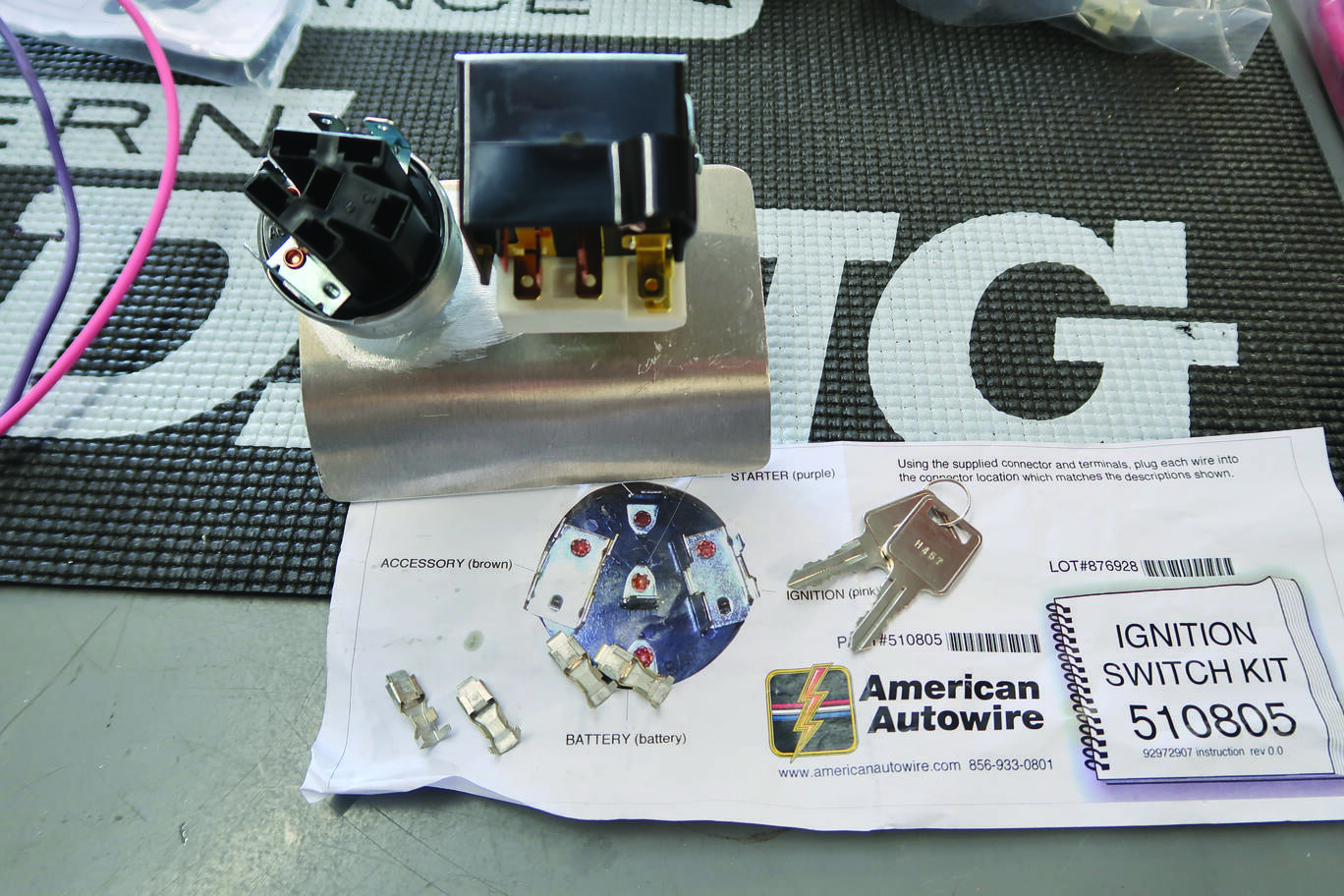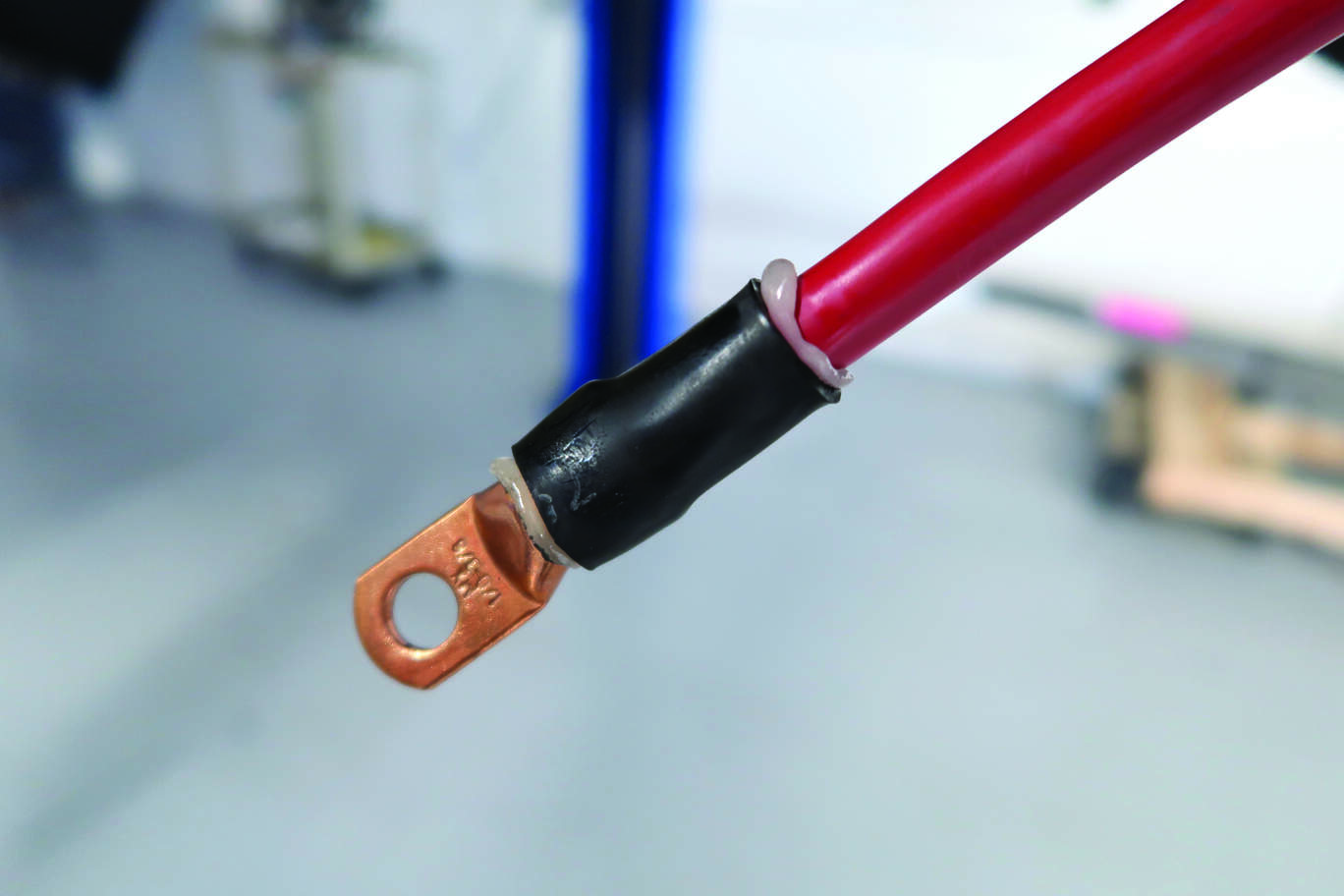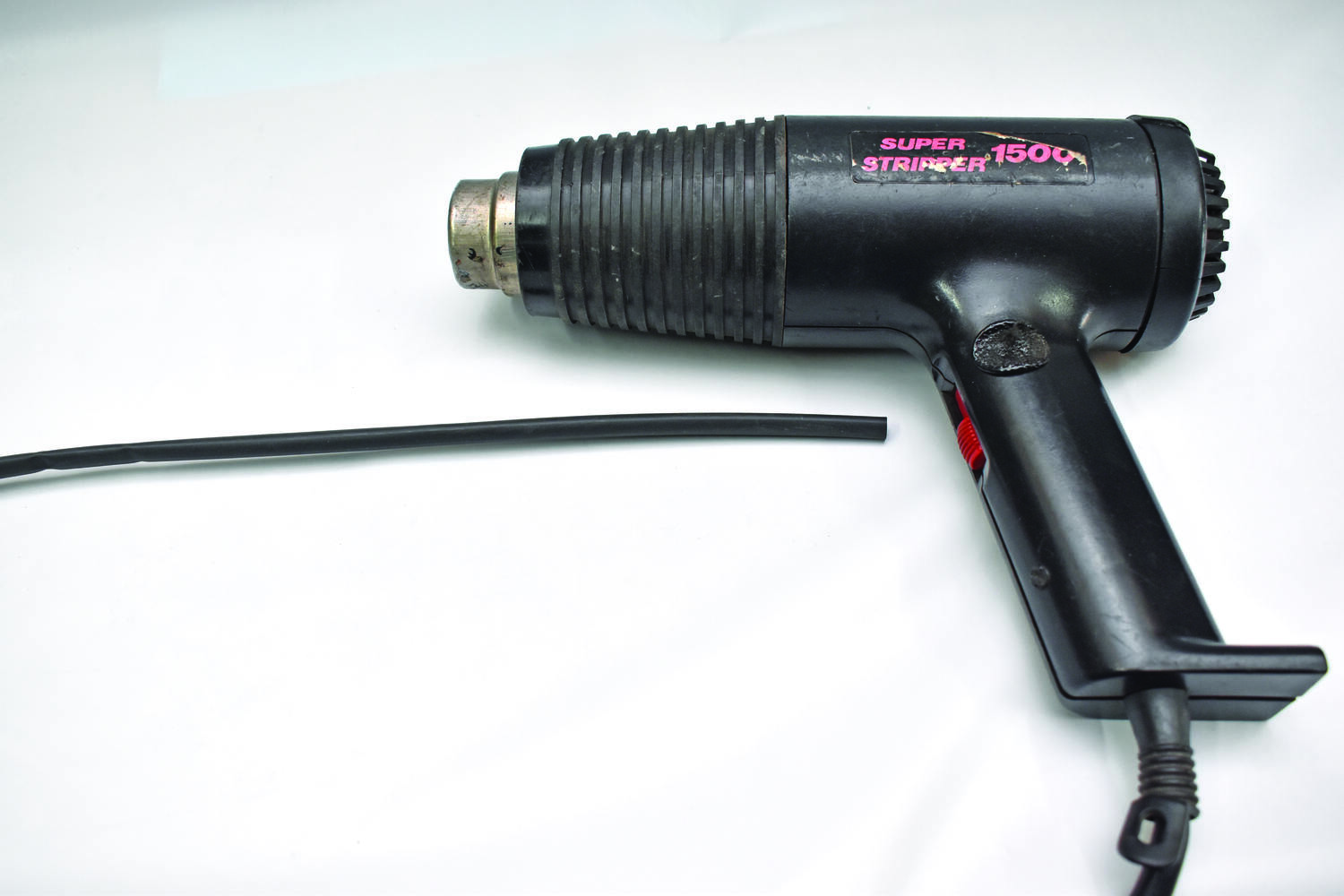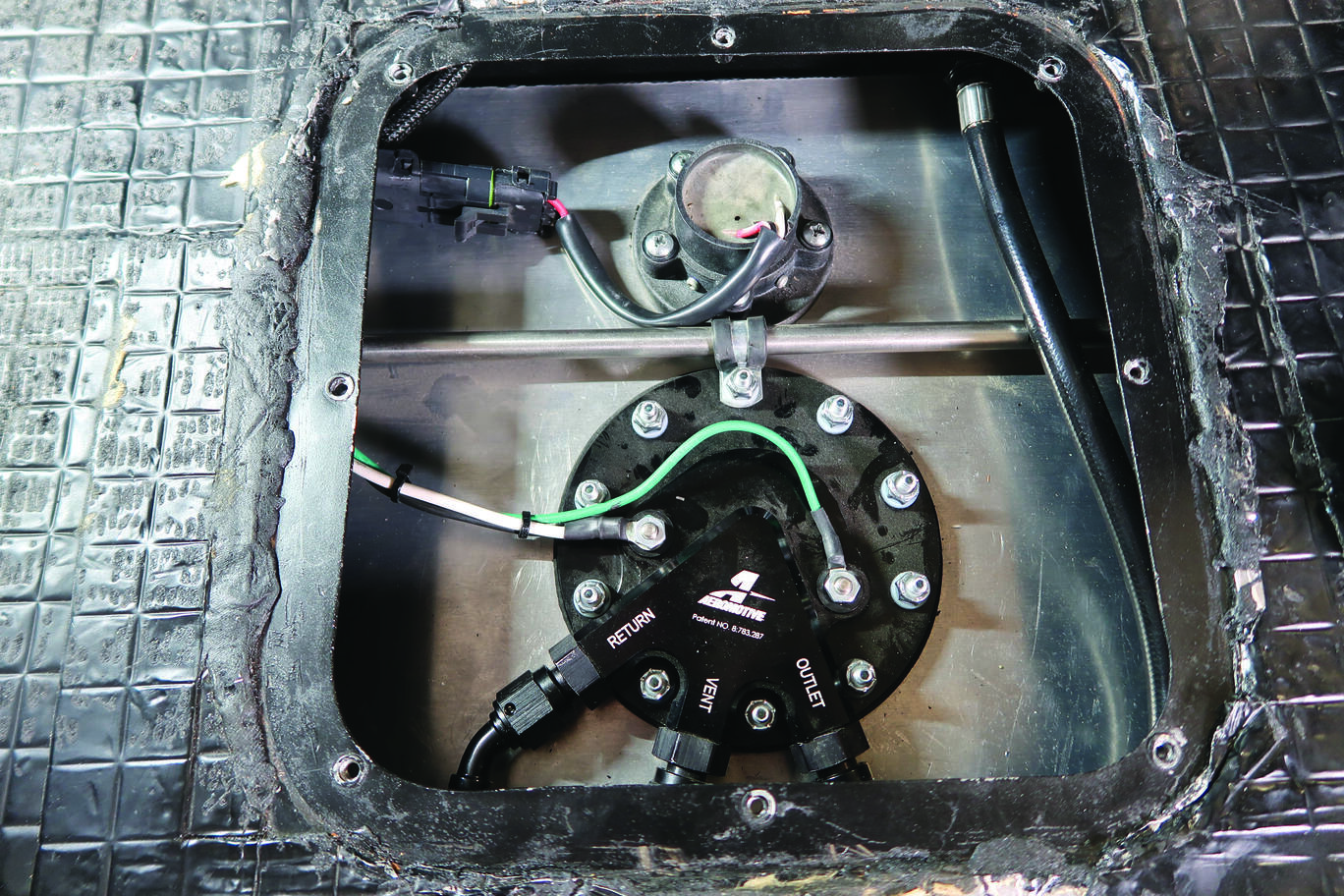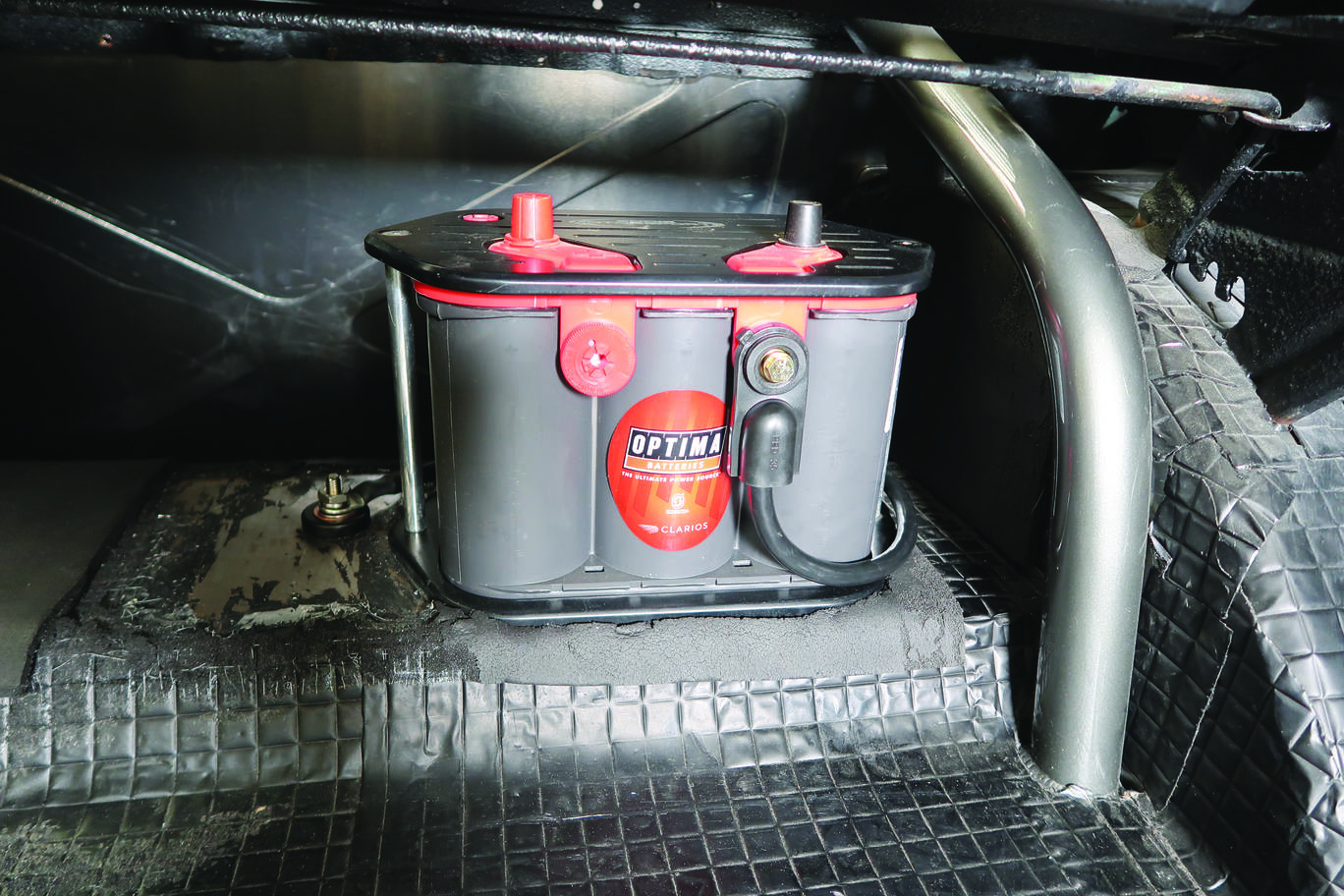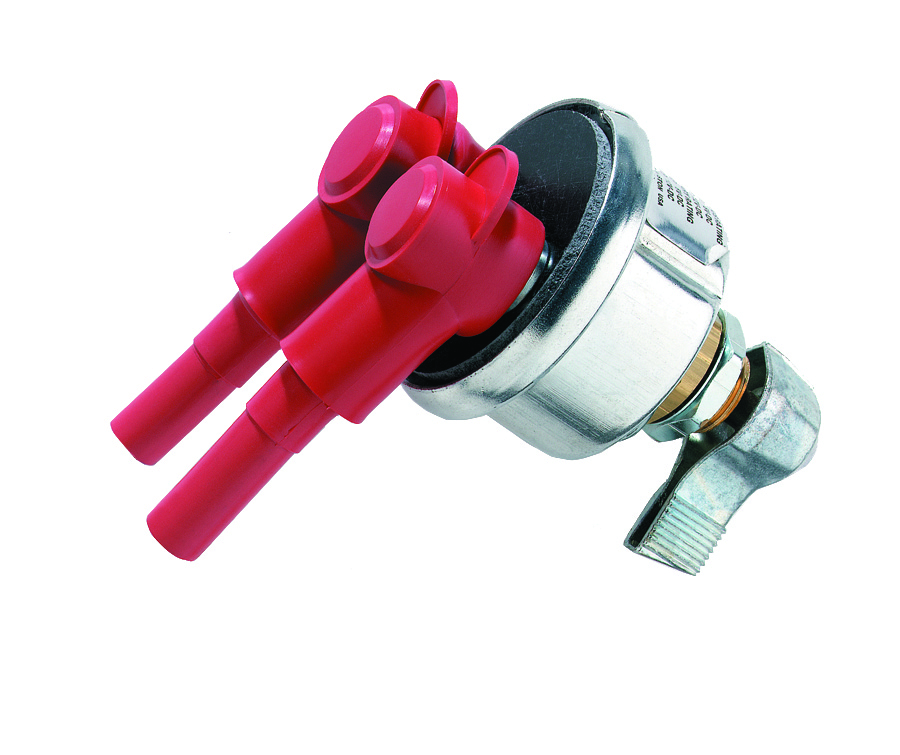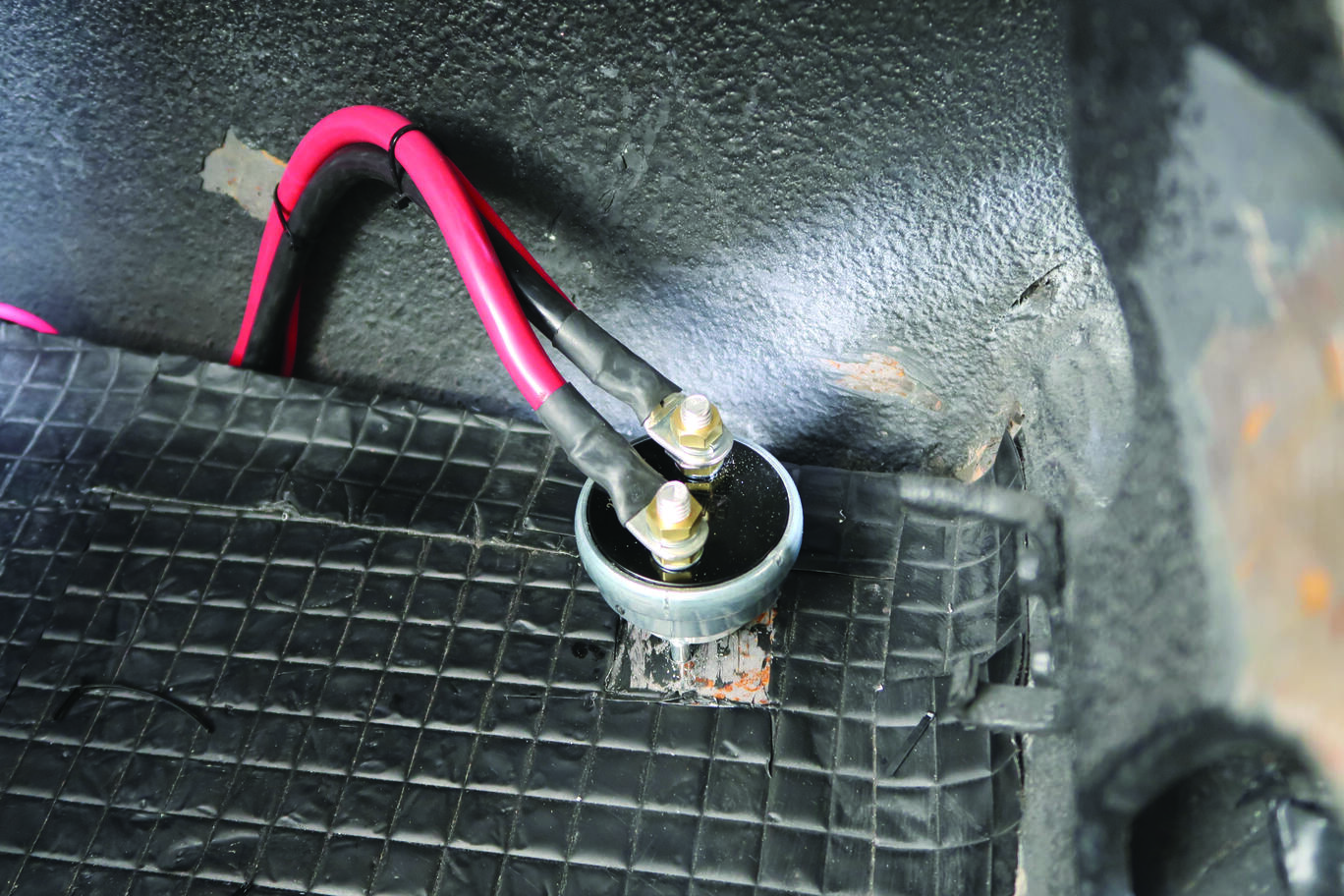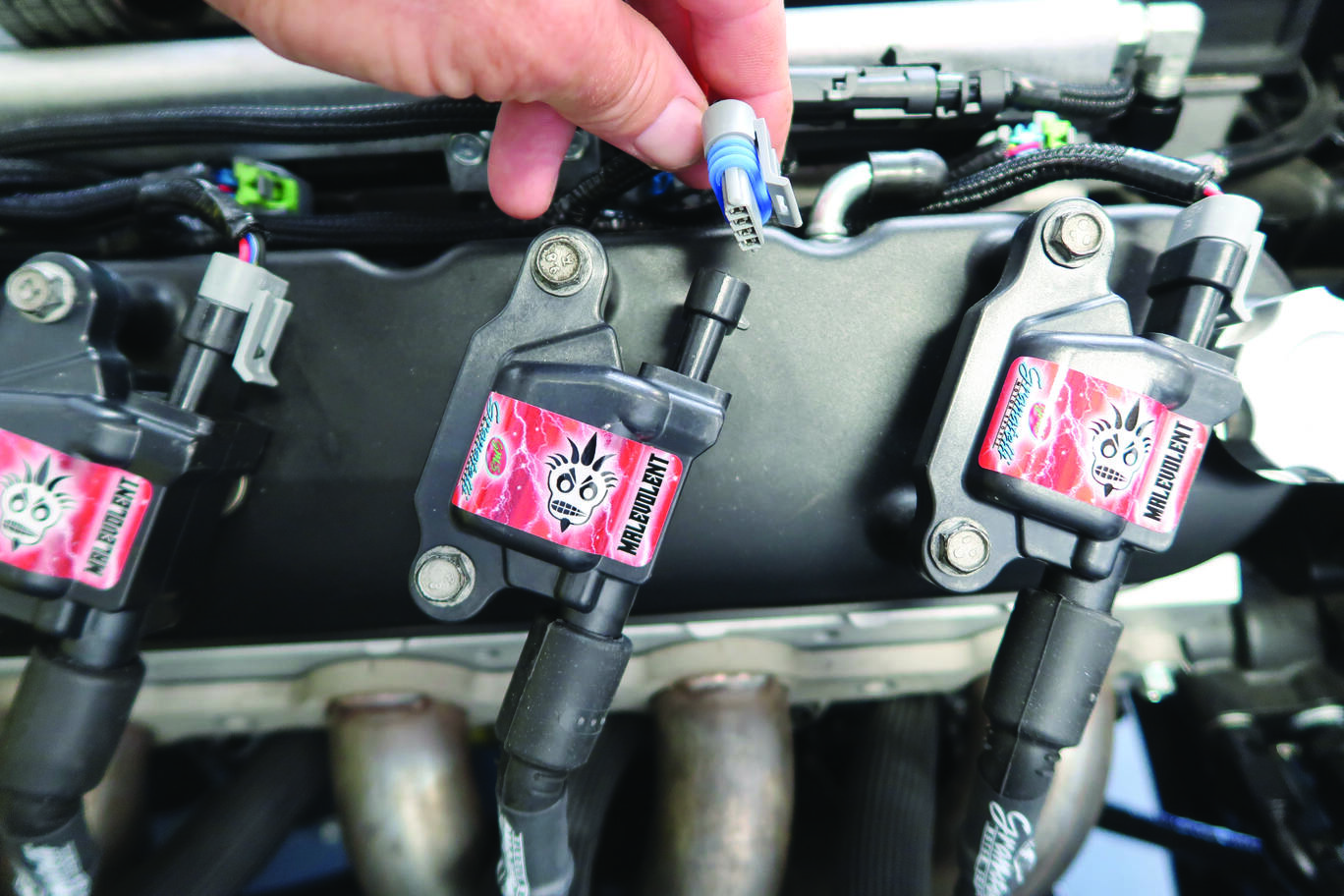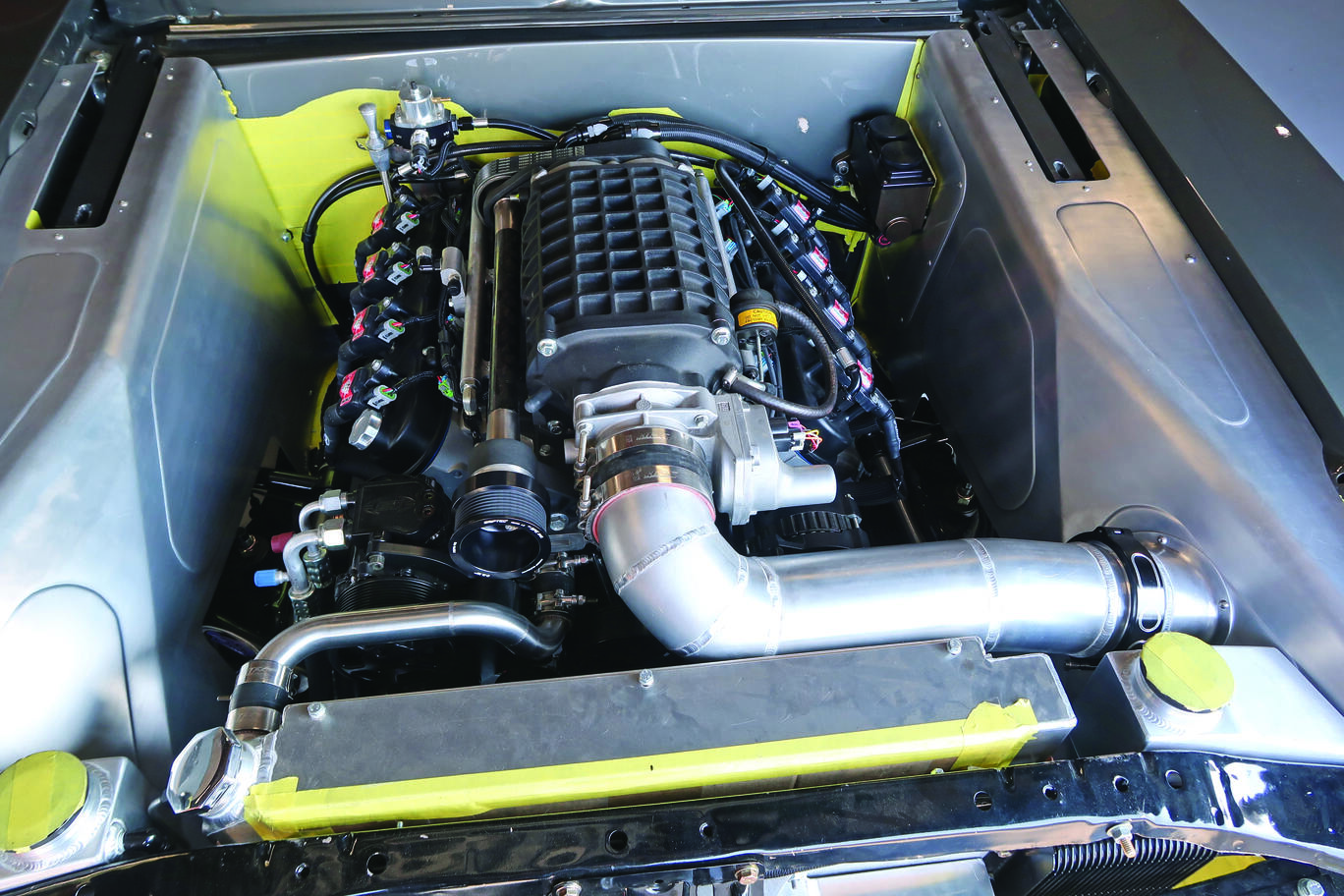 Source:
American Autowire
(800) 482-9473
americanautowire.com
Eddie Motorsports
(888) 813-1293
eddiemotorsports.com
Granatelli Motorsports
(805) 486-6644
granatellimotorsports.com
Optima Batteries
optimabatteries.com