Flathead High School's 1928 Model A Tudor Project Car
By "Rotten" Rodney Bauman  –   Photography By the Author
If you as a youngster were fortunate enough to attend any type of high school industrial arts classes, you'll more-than-likely acknowledge their value. I'll tell you straight; back in the mid '70s I gained from my own experience. Sadly, things are different today. High school vocational courses where heads and hands work together (apart from just keyboards and screens) have become fairly rare exceptions.
A Glimpse into Montana's Flathead High Auto Shop
When our rod-building buddy Greg Greene clued us into a long-ongoing 1928 Model A Tudor project in the Auto Shop of Montana's Flathead High, Mrs. Rotten and I were intrigued. Upon our first visit, we knew we'd return. We couldn't help but get involved—and we've continued going once or twice a week.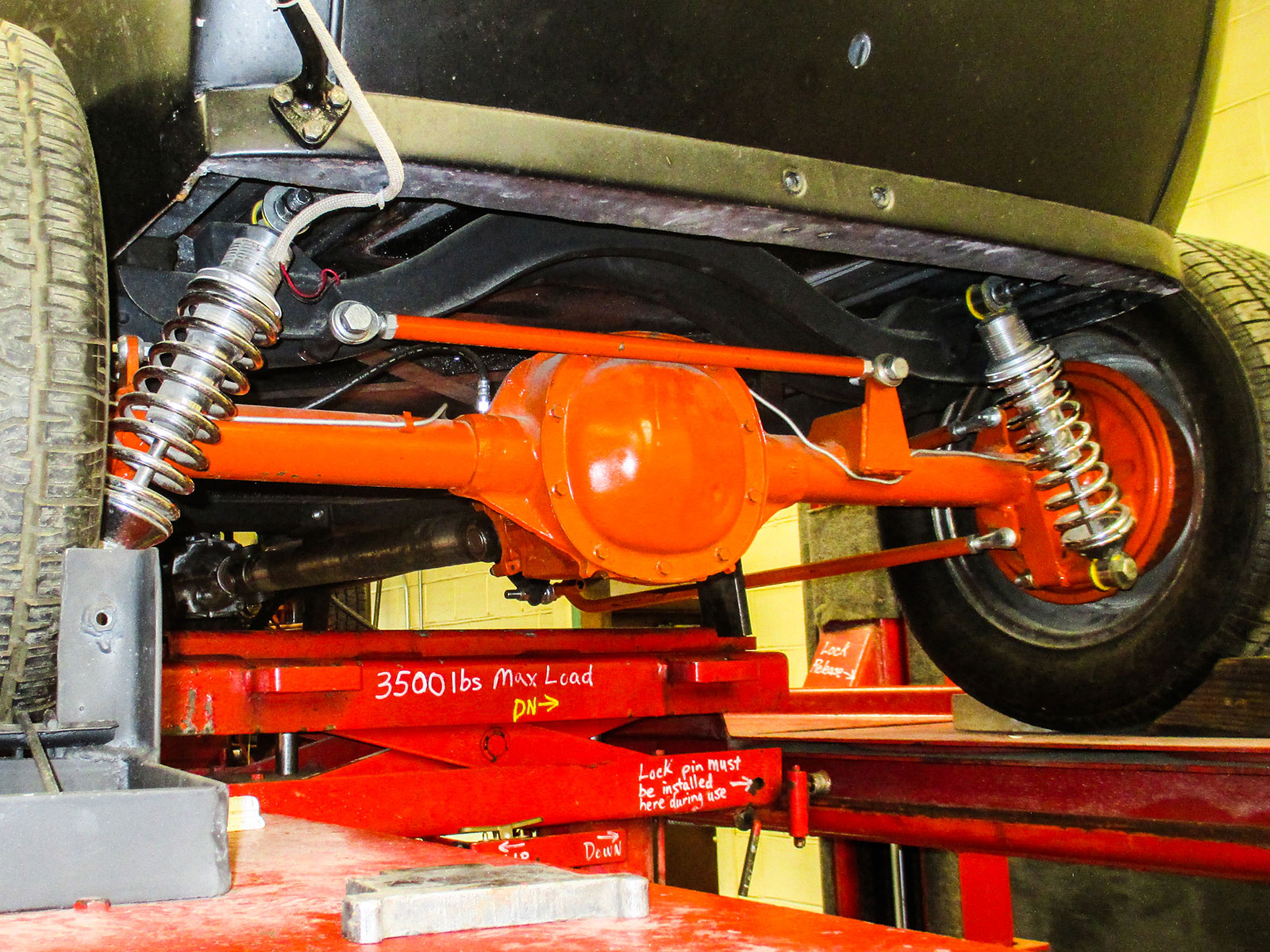 Juggling Grades and Auto Classes Since 2001
Before we go further, let's talk about the teacher, Rob Hunter. He's been right there at Flathead High since 2001. For Mr. Hunter, juggling all the high school grade levels, with Auto 2 and Auto 3 in the same building at the same time, adds up to a heaping-full plate.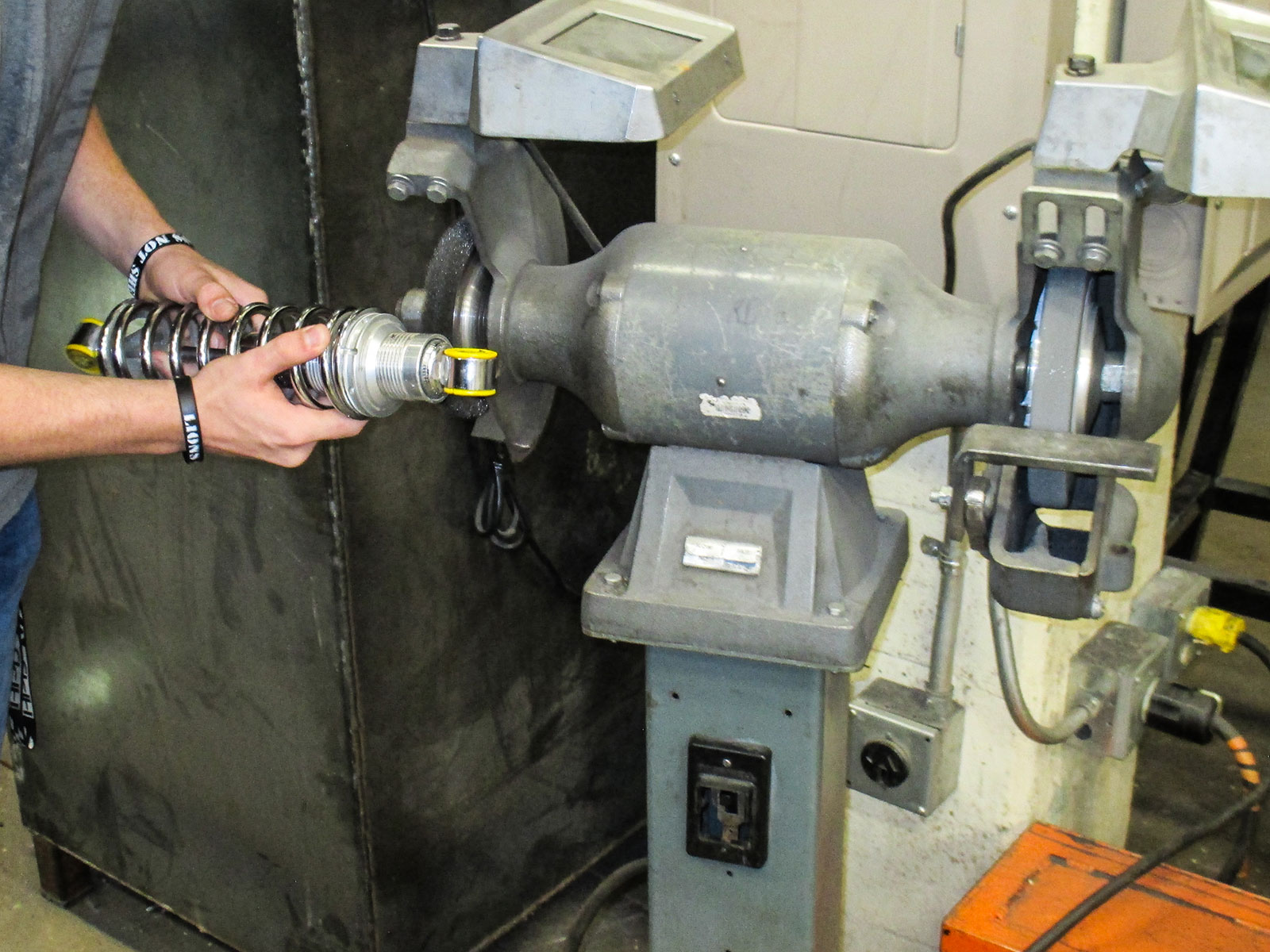 From an '80s GM Chassis to a Boxed Model A Frame
Next, let's talk about the hot rod project. It's been there longer than the teacher—as far back as the ancient '90s. We're told it started out with a shortened '80s GM intermediate chassis—yep, you've read that correctly.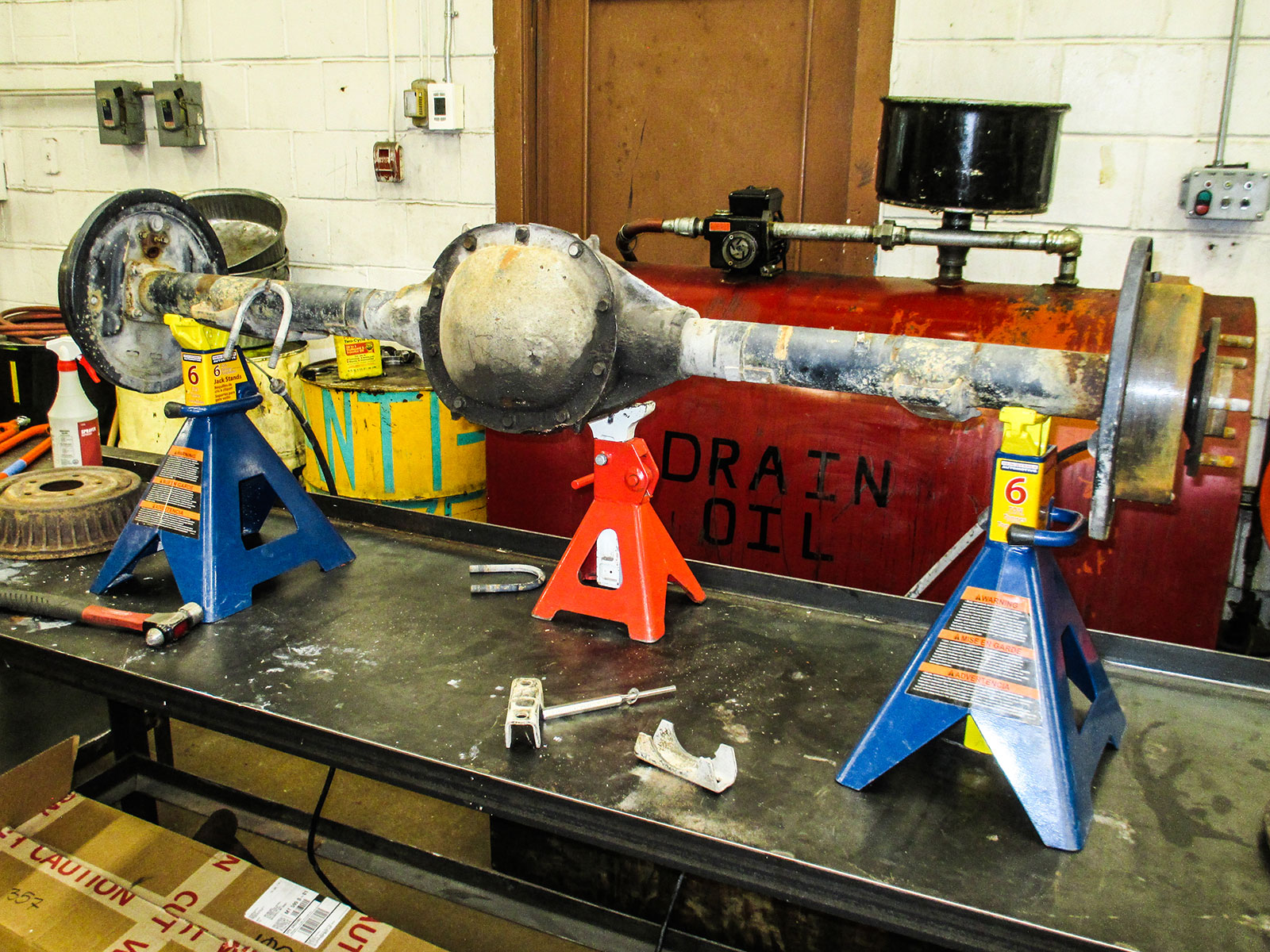 Read More: How To Insulate Your Car The Right Way
In its current stage of reconstruction, the 1928 Ford Tudor build is based on a properly boxed Model A frame. Between the 'rails resides a familiar Chevrolet 350/350 combination with a 10-bolt GM differential bringing up the rear.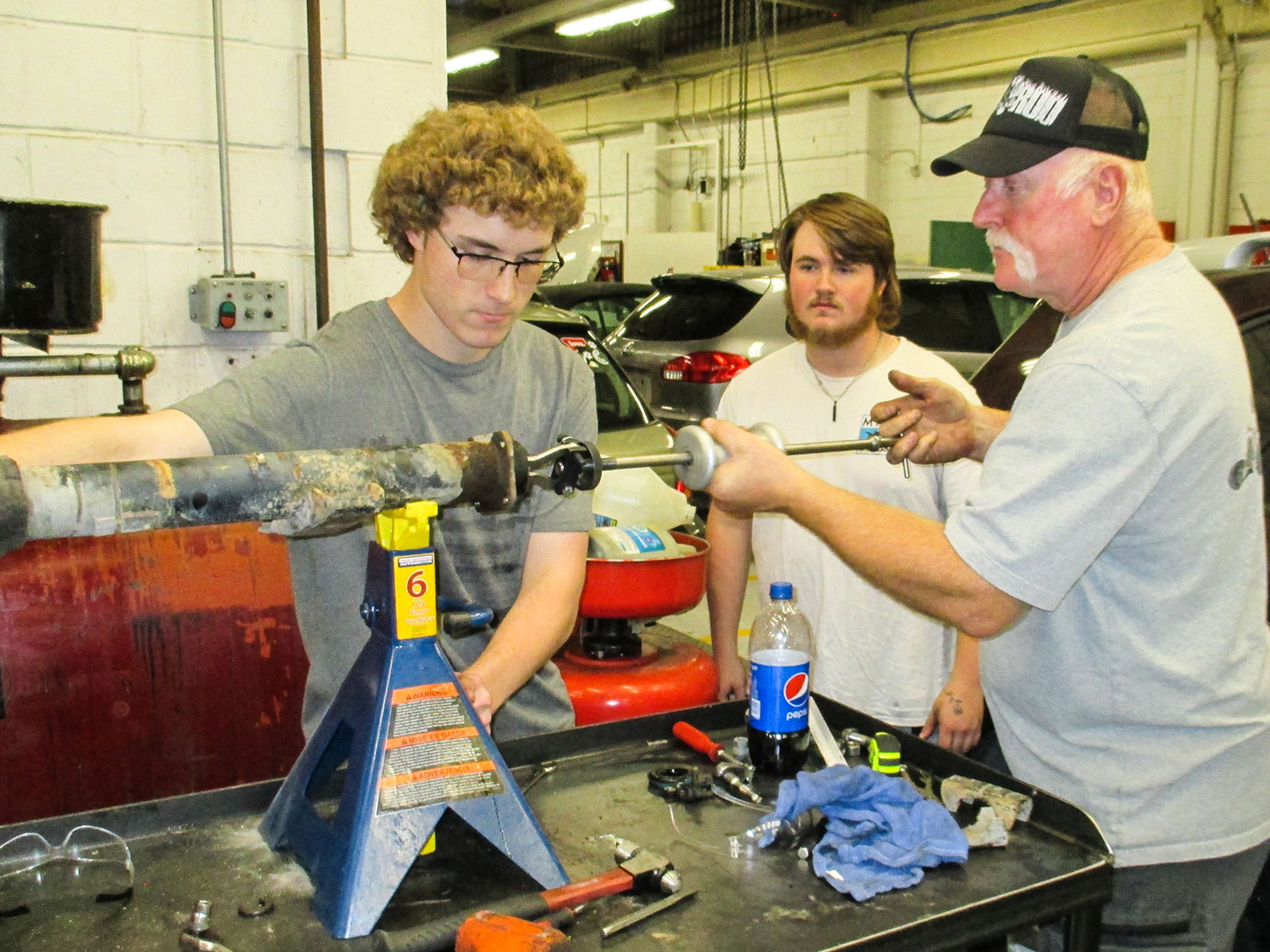 The Influence of Rocky Mountain Rod & Custom
The project's finished bodywork is actually very good. Come to find out, it was our friend Scott Christensen of Rocky Mountain Rod & Custom who'd guided students through that phase years ago.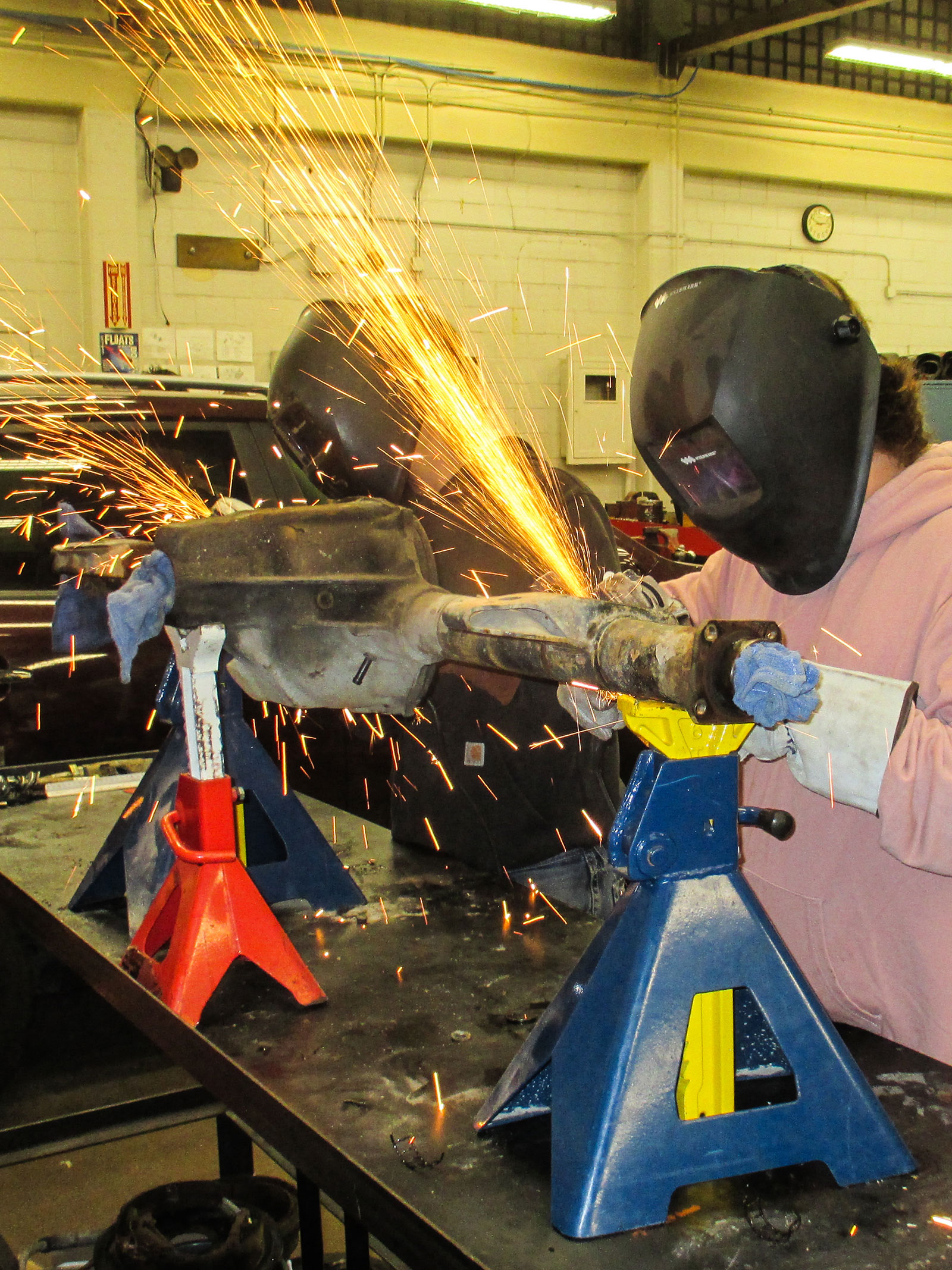 A New Generation with a Passion for Cars
Now, let's talk about The Class Of 2023. With eagerness to listen and learn, this group exudes natural, hands-on ability. They're car-smart, too, but at one point it did become apparent that they hadn't been raised by "traditional" hot rodders. When one suggested a high-tech crate engine, it seemed it was time for a talk. As I began, students gathered—and heads nodded as they were clearly paying attention.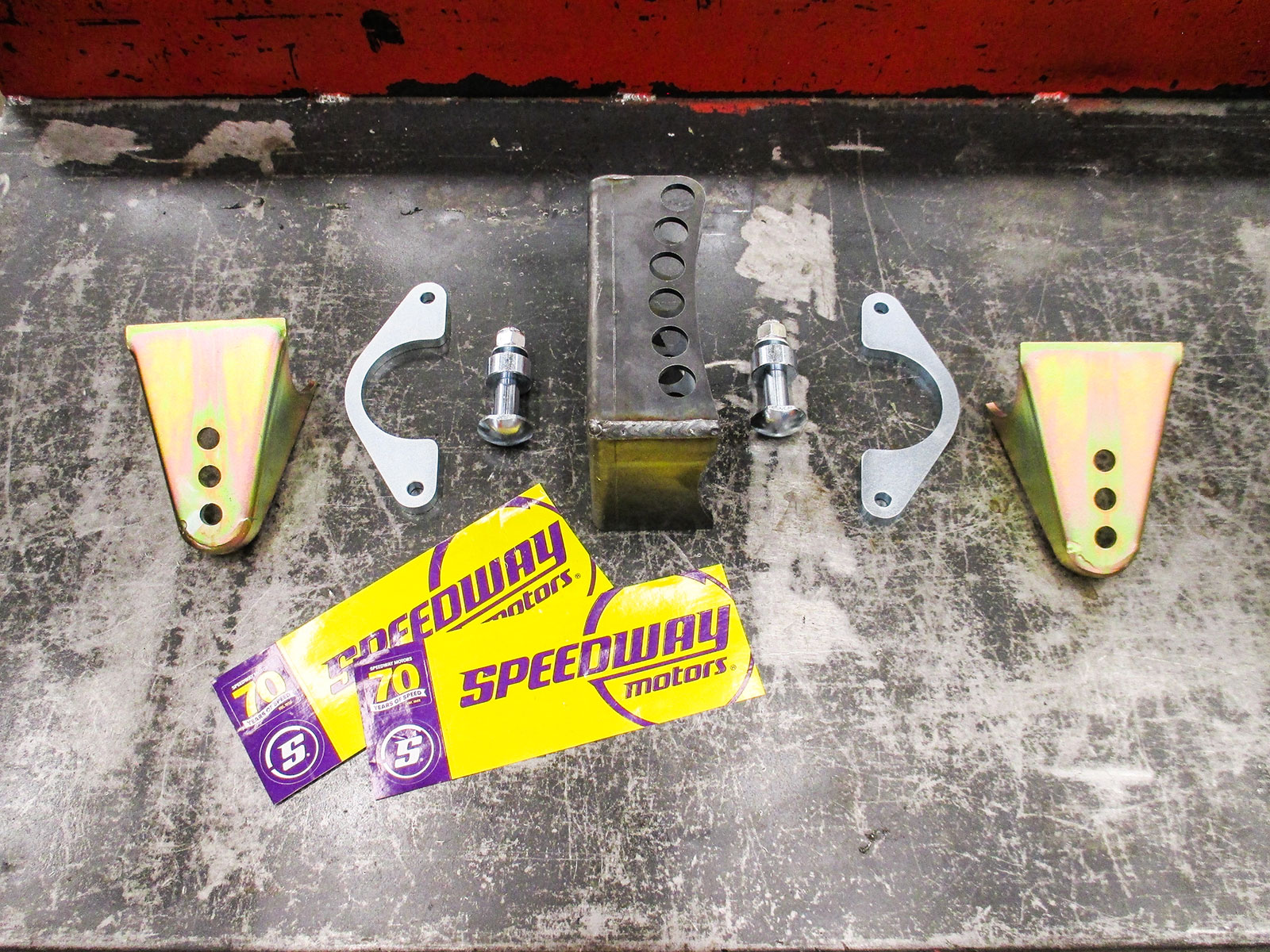 Staying Timeless in Hot Rodding
"You guys are going to have some trouble building a hot rod here. You wouldn't want it to go out of style right away, would you? For that, the best prevention is steering clear of current trends. On the other hand, if you study hot rod history, you'll learn that past trends can make lasting comebacks. A well-executed '50s- or '60s-style build, for example, won't go out of style a second time.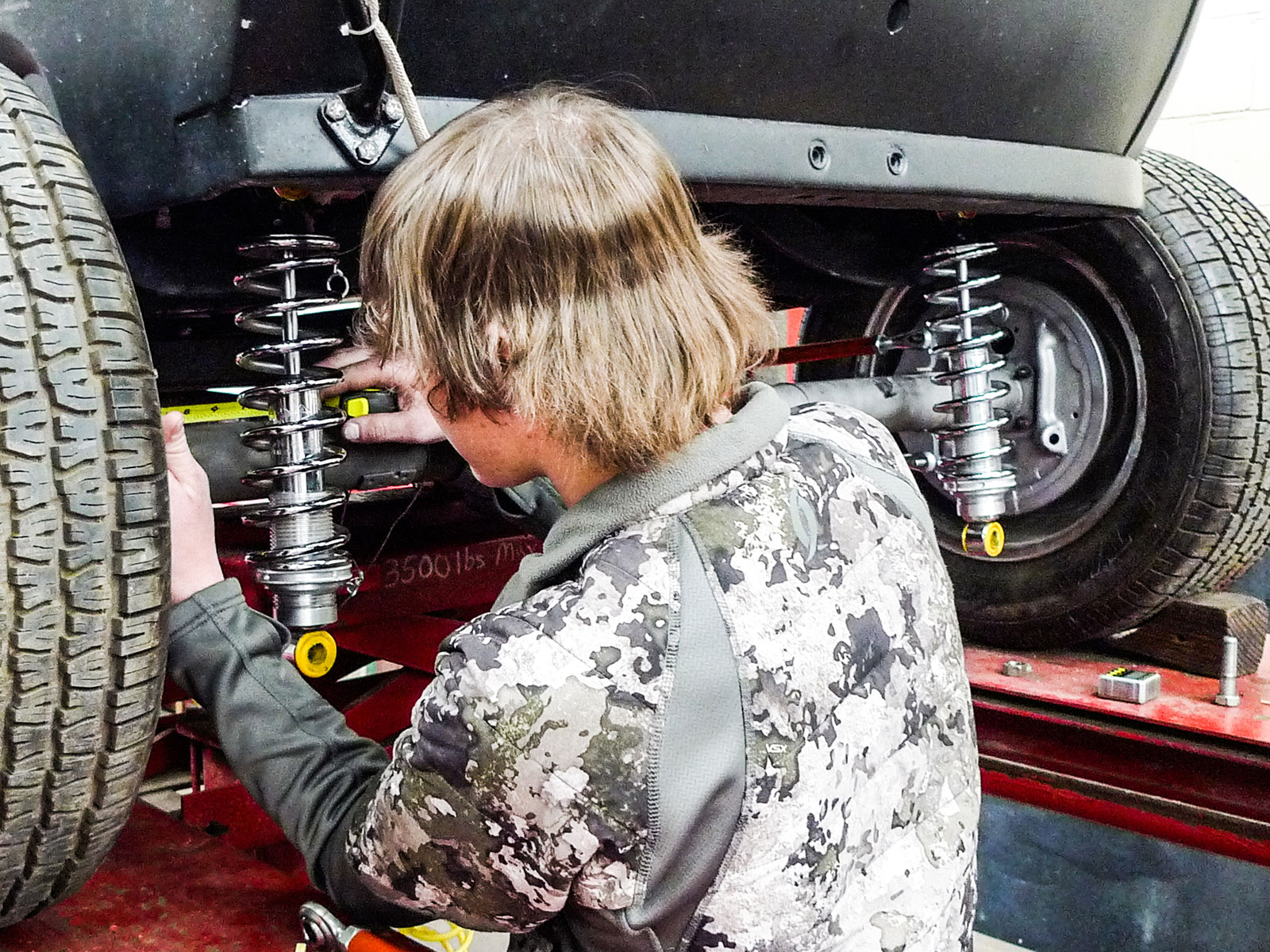 Read More: Coyote Swapped 1957 Ford Fairlane 500
"For style guidance, a stack of old magazines can be helpful. Just pick a year, or a span of two or three, and try to adhere loosely to a theme from a specific era. Here your A Tudor project is already a bit dated, but mostly in one minor respect. Before we go there, let's discuss what's already right.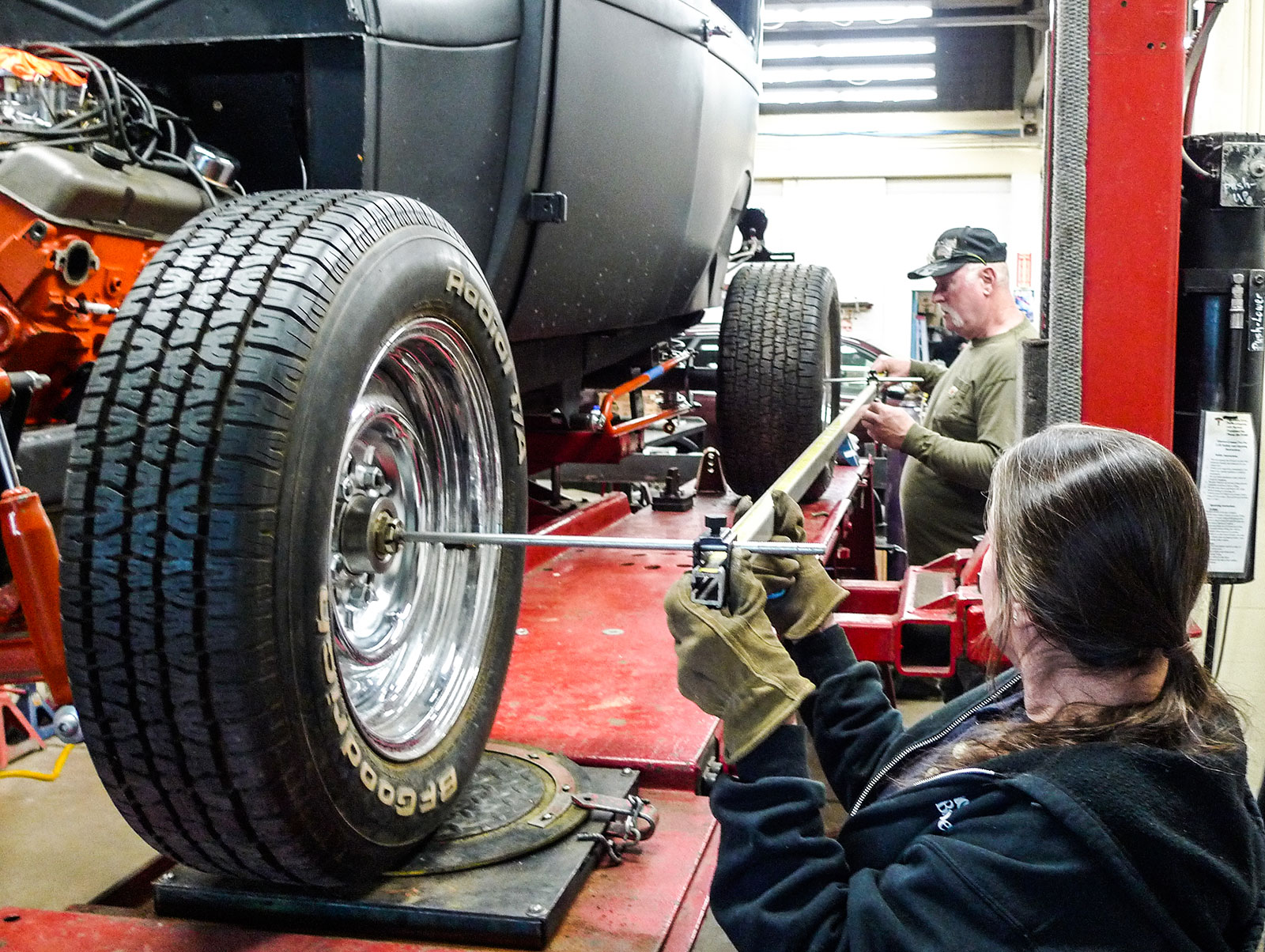 The Right Components for the Hot Rod Build
"Having been available to hot rodders since the mid '50s, a small block Chevy like the 350 engine you already have will continue to be an acceptable mill. Front and rear, your existing suspension is kit-form stuff from Speedway Motors. It's designed for installation ease and strength, but style-wise it's appropriate, too. As it all came from Speedway Motors, your 4-inch-drop I-beam and visible hairpins can be considered timeless, so you're good there. For your build, perhaps apart from rolling stock, there's not much backing up to do."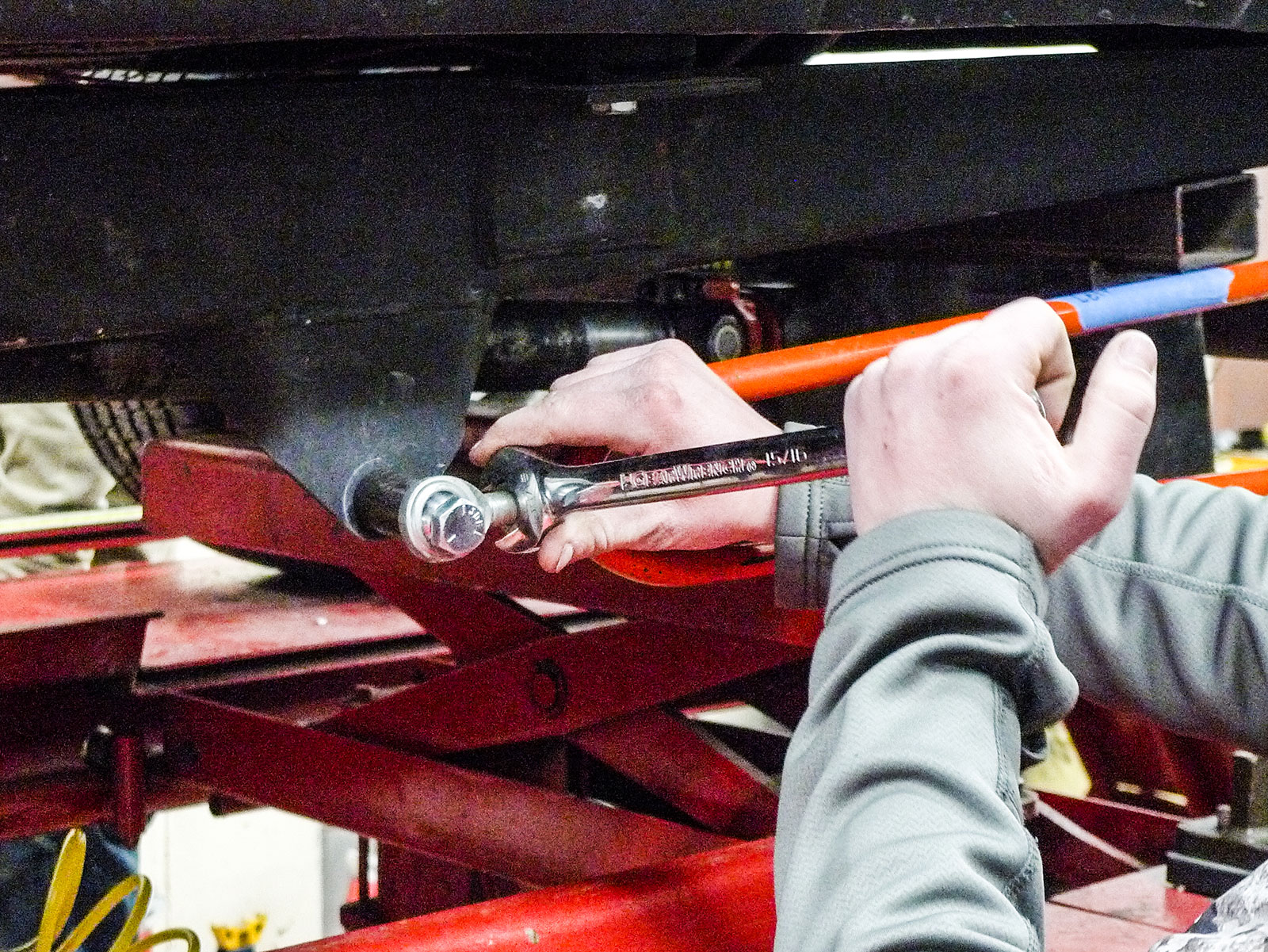 The Decision to Upgrade the Rear End
Once our little talk concluded, sparks took flight as the first order of business was to swap in a better rear end. Getting a clean restart wasn't difficult. There was an appropriate-fit GM differential assembly sitting just outside the building so students brought it in for visual inspection of its internal workings. As it turns out, it's positraction with a more-favorable 3.73:1 gear ratio, so following its rebuild something will indeed be gained.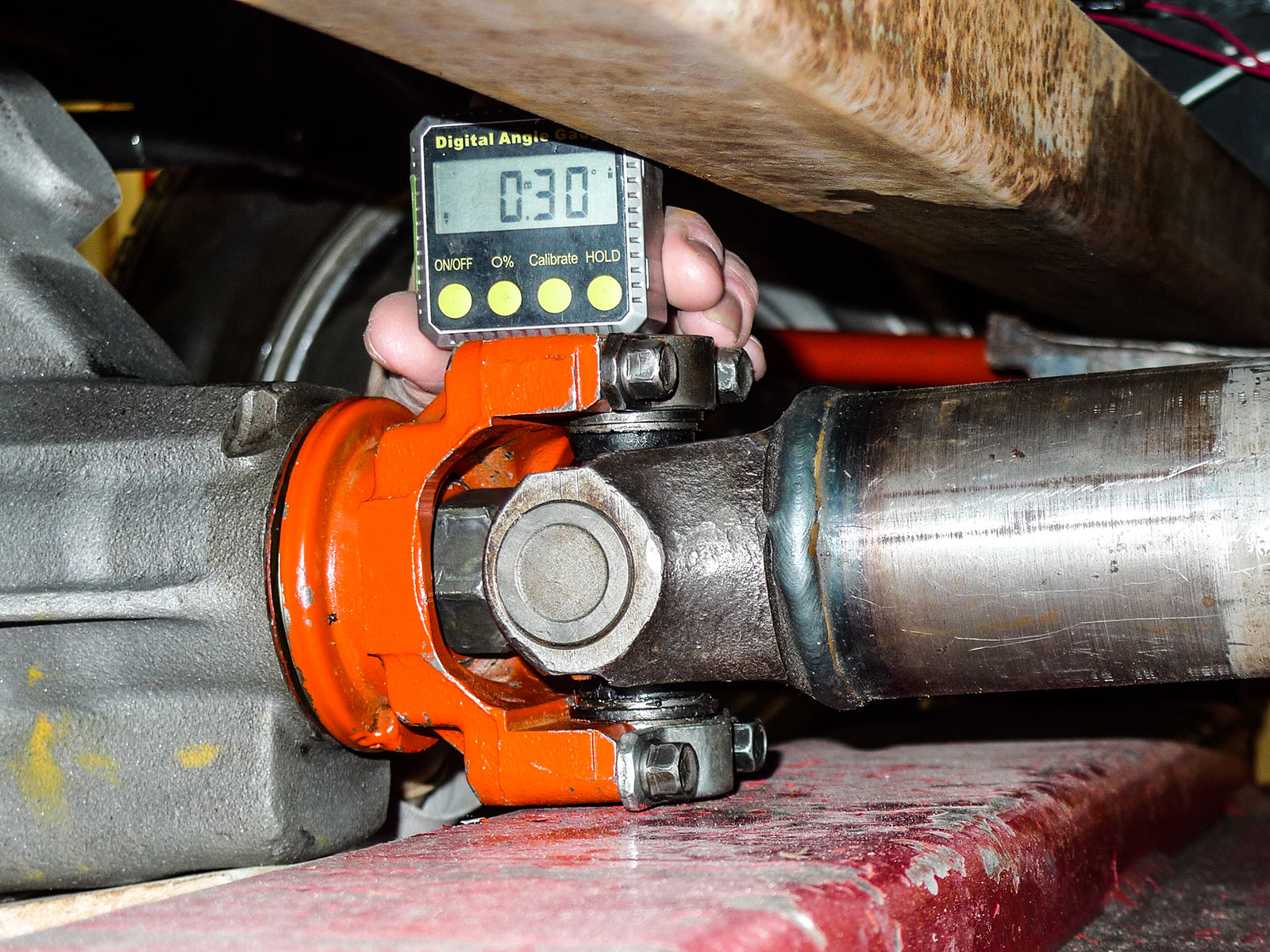 Read More: Two Timeless Model A Hot Rods
Since the previous rear end's weld-on brackets would be difficult to salvage for reuse, Mr. Hunter placed another order with Speedway Motors for exact duplicates—and a better-fitting Panhard rod bracket. Wouldn't you know that the order arrived in time for our next visit.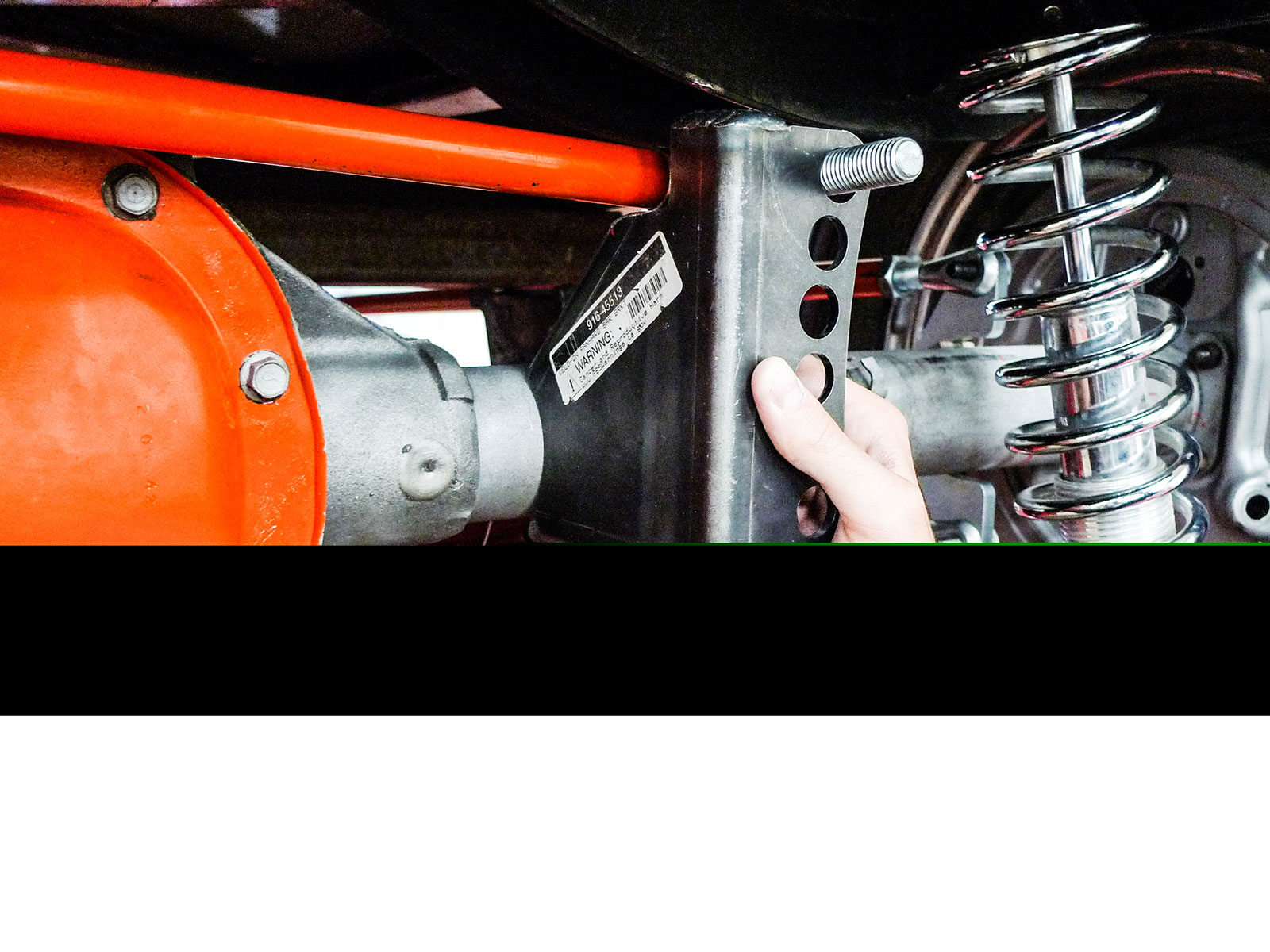 Preparing for a Local Parade
In a nutshell, this year's goal is to make the project driveable enough to safely run in an upcoming local parade—mainly so the group's seniors get something for their efforts prior to graduation. Providing next year's students show similar interest and aptitude, I'll personally propose that we scatter the project for paint. First things first, there's some fabrication work to do.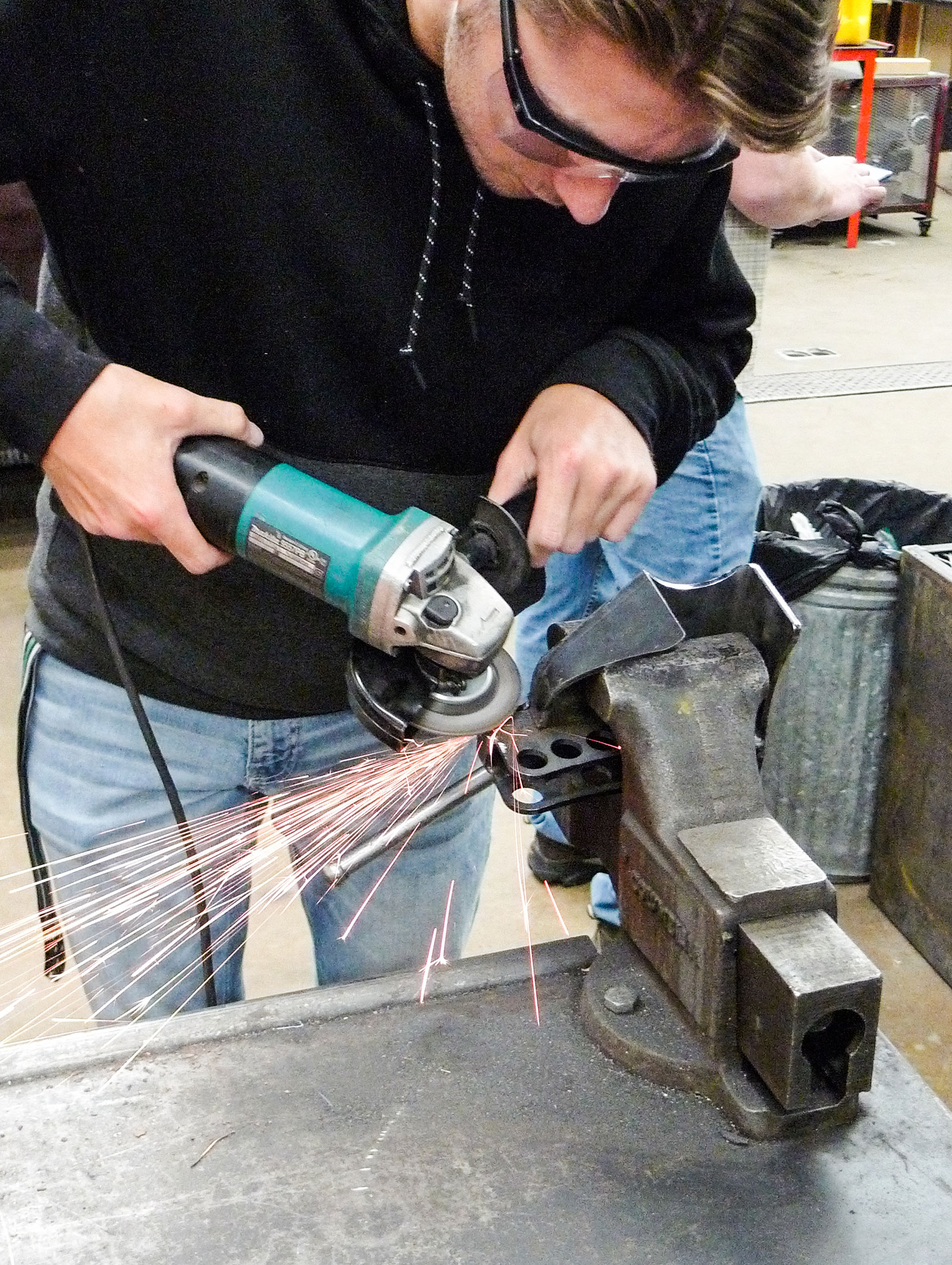 Introducing the Five Students Leading the Charge
Of a much larger class, we'll be working with five main players: Brock, Derrick, Mason, Tharen, and Zach. For Mr. Greene and us Rottens, this'll be a little different as we're not used to working through the hands of others. We're mainly here as consultants. This is all about the students honing their skills—in this instance with the proper installation of an upgraded rear end. MR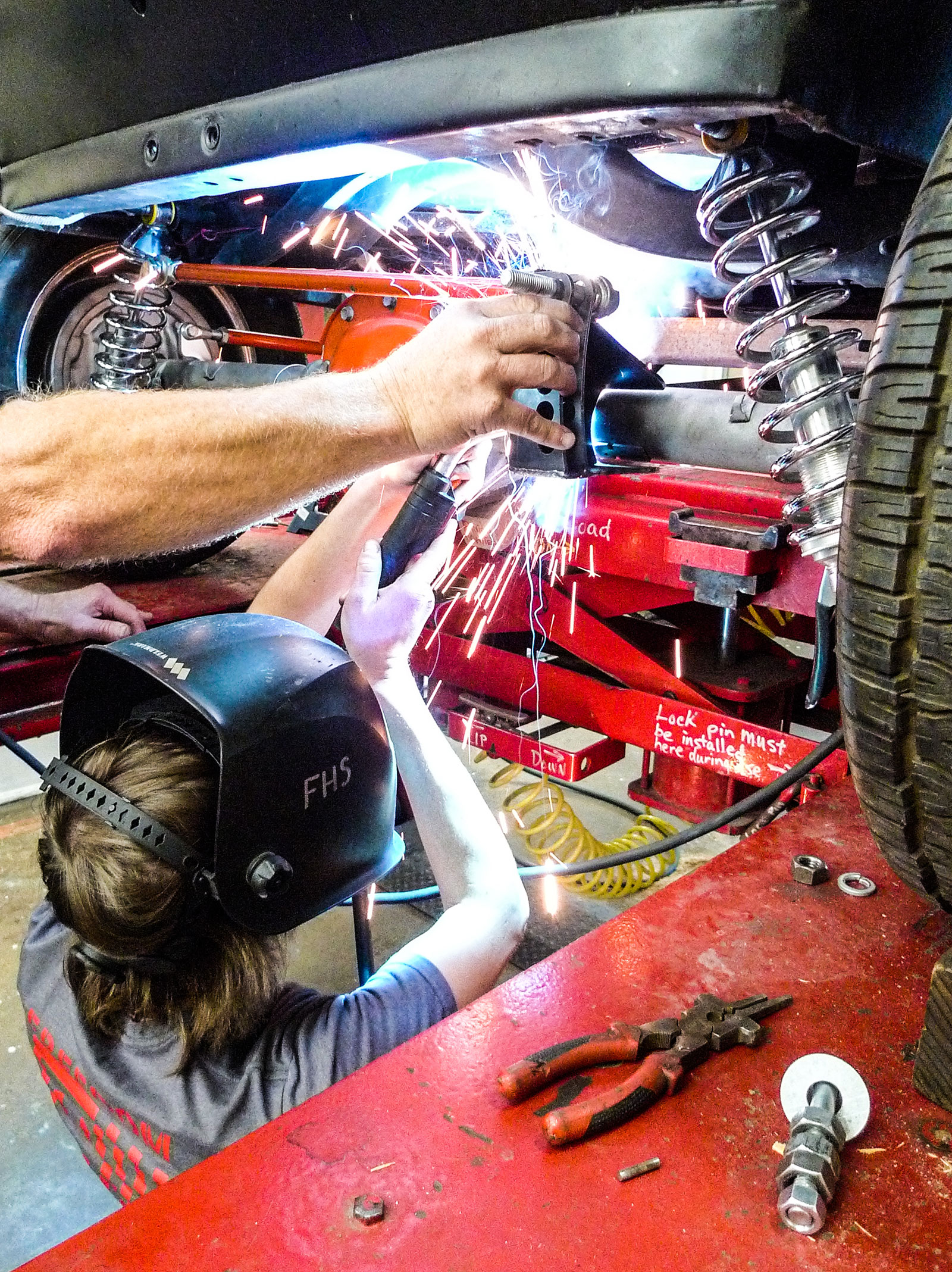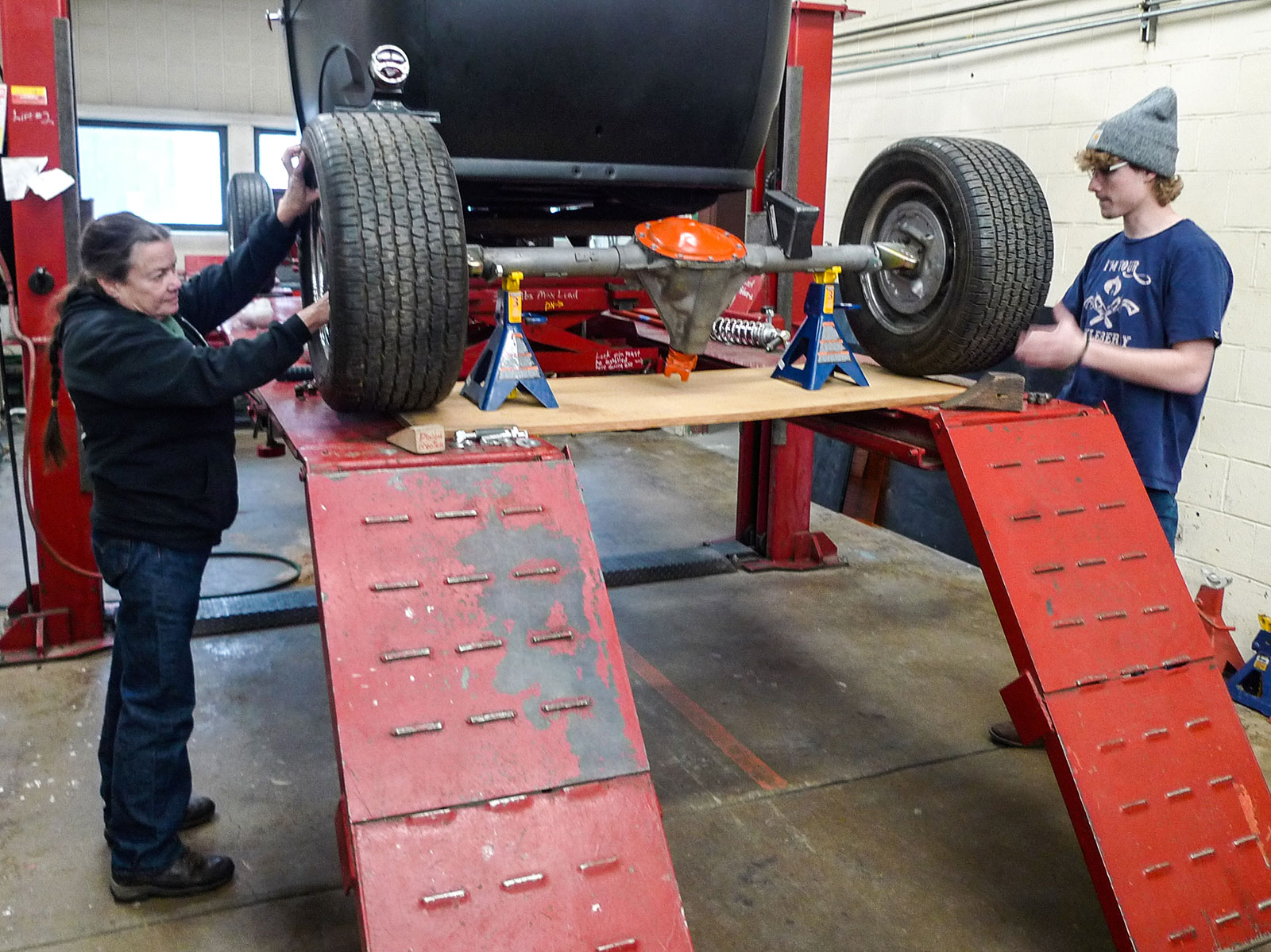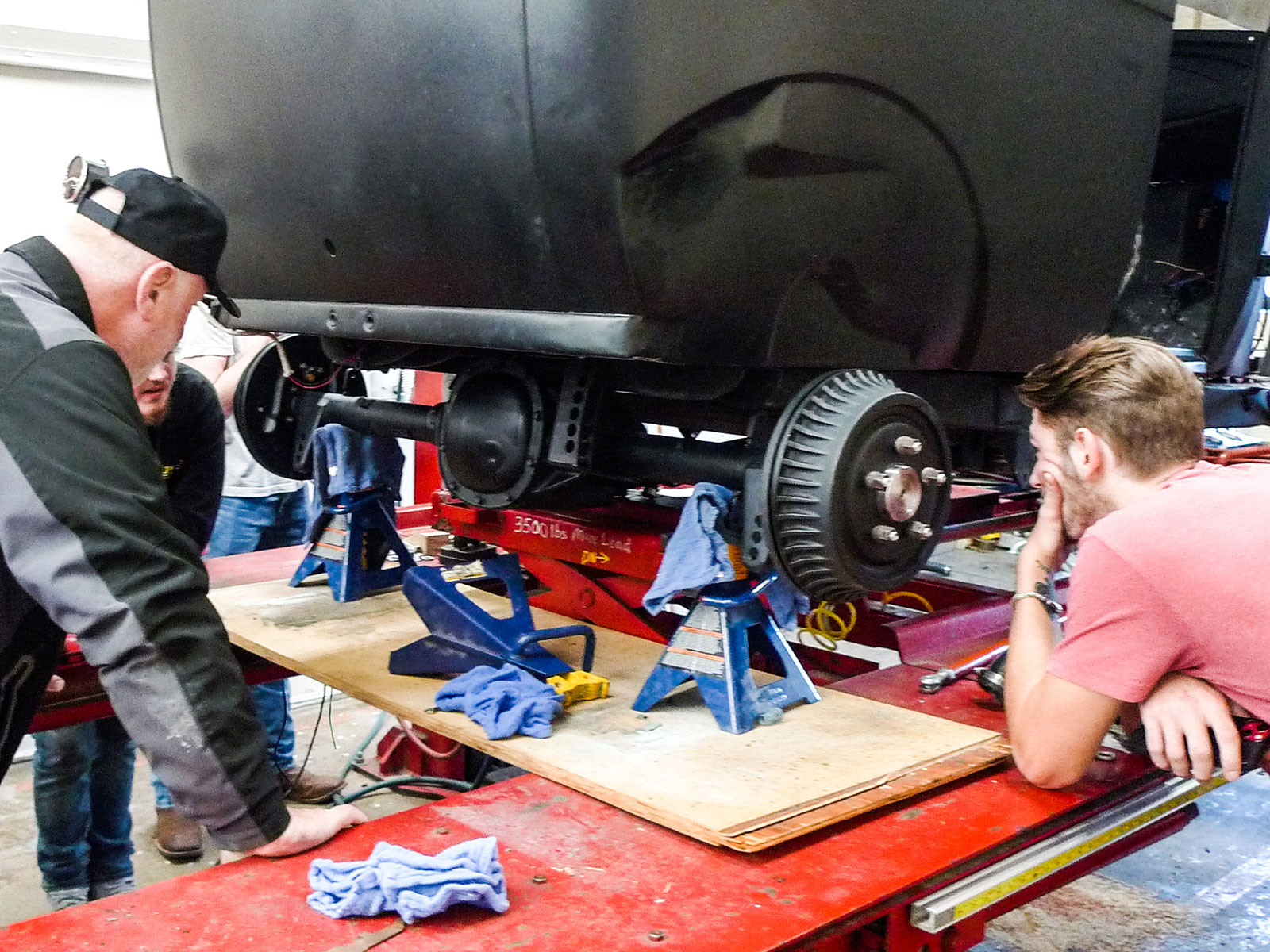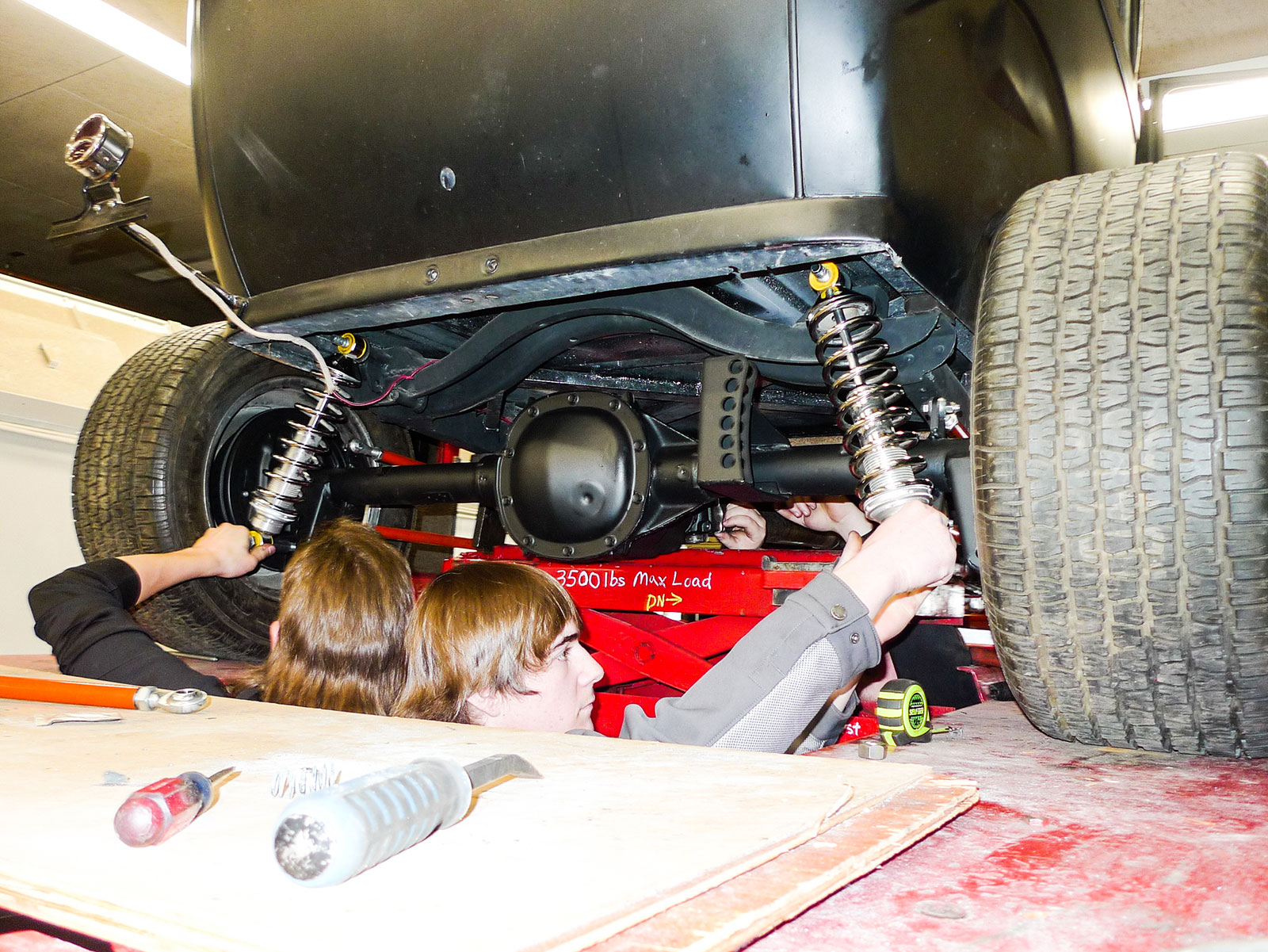 Source
Speedway Motors
(800) 979-0122
speedwaymotors.com
Click on this issue's cover to see the enhanced digital version of Auto Shop Tackles Model A Rear End Swap.