Thermo Tec's Sound Deadening Insulation Keeps The Heat & Noise Away
By Taylor Kempkes   –   Photography & Videography By the Author
Part of the experience when it comes to driving a hot rod is the feeling of being transported back to an earlier era. Sitting on a bench seat looking out the windshield over an all-steel dash and hearing the mechanical rumblings of a V8 engine drowns out reality. Unfortunately, there are other aspects of cars from this vintage that are less enjoyable. There is a way around the "uncomfortable zone" and it is a simple matter of the installation of heat and sound deadening material, such as Thermo Tec products.
Read More: How To Make A Custom Hood and Nose
The sandal-searing heat radiating from the firewall, tin can–like rattles emitting from every corner, or the inability to carry on a conversation with your passenger at speeds over 55 is something that we can truly do without. Though some might appreciate that last one, in general, driving a hot rod is much more gratifying when these less-desirable qualities are mitigated.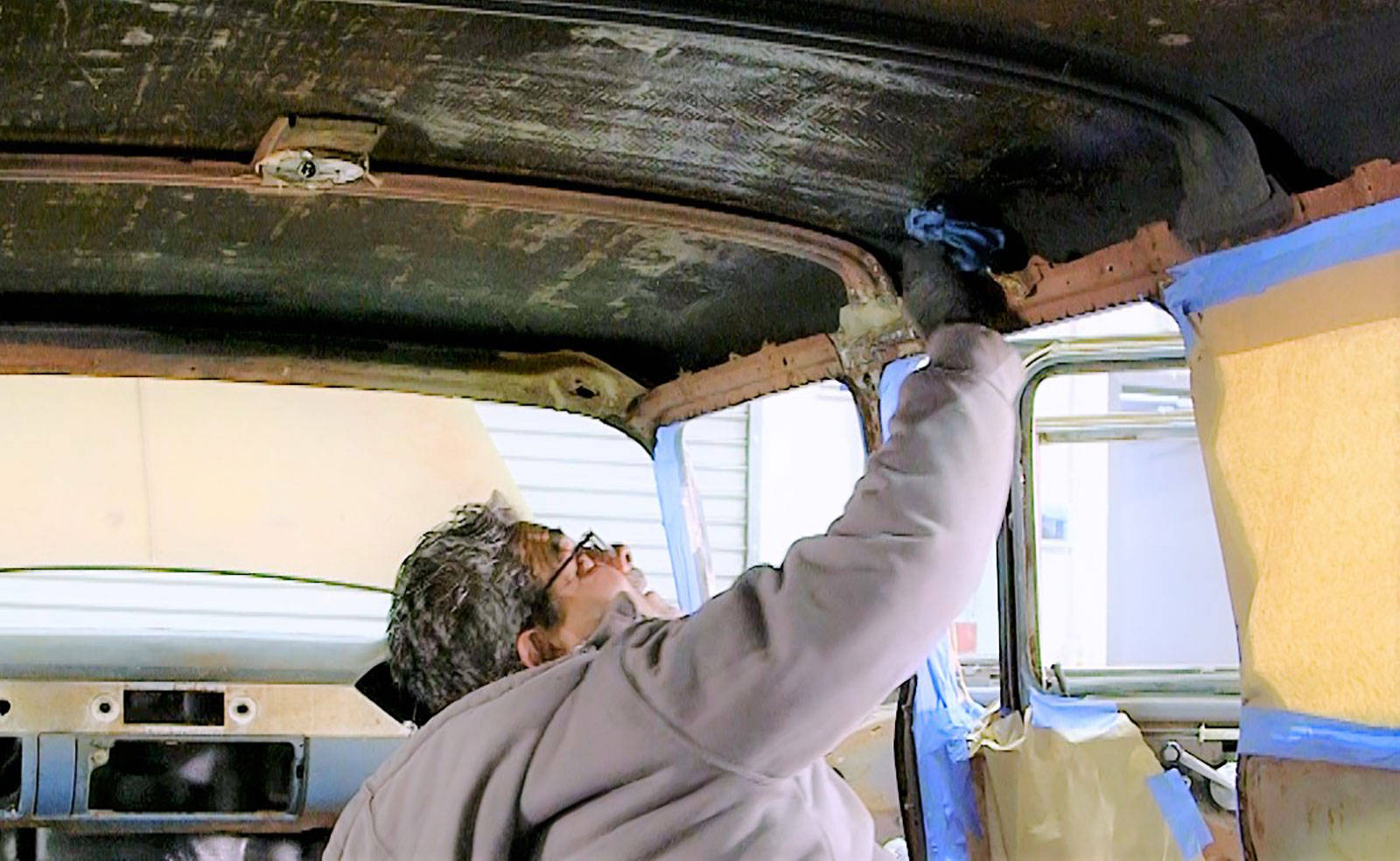 So, what is one to do? If the government's attempts to cool the climate are still leaving you baking in the summer sun and you've replaced every broken trim piece and tightened every fastener, the next logical step is installing sound-deadening insulation.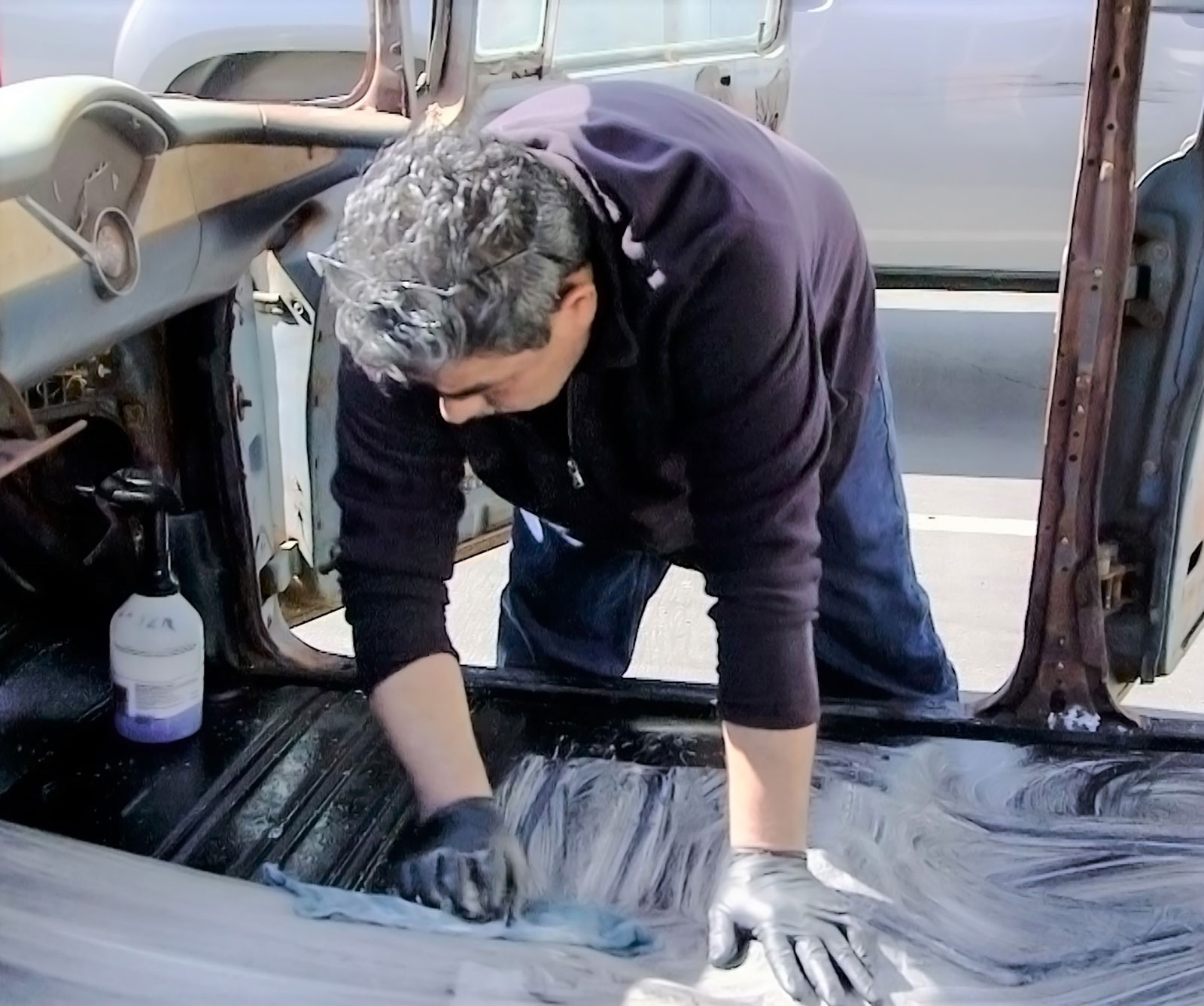 Having learned from past experiences, we didn't wait until our '55 Chevy Wagon was a finished build before deciding whether it needed sound-deadening insulation. Our goal with this Tri Five Chevy is to keep that weathered look on the outside but build it from the ground up to be driven. We want this '55 to be ready for anything we throw at it. It must be fun and reliable enough to hop in on any day of the week to make a parts run, yet comfortable enough to log hundreds of highway miles. With that in mind, proper sound deadening and heat protection is a must.
Read More: 1936 Ford Coupe Turned AMBR Contender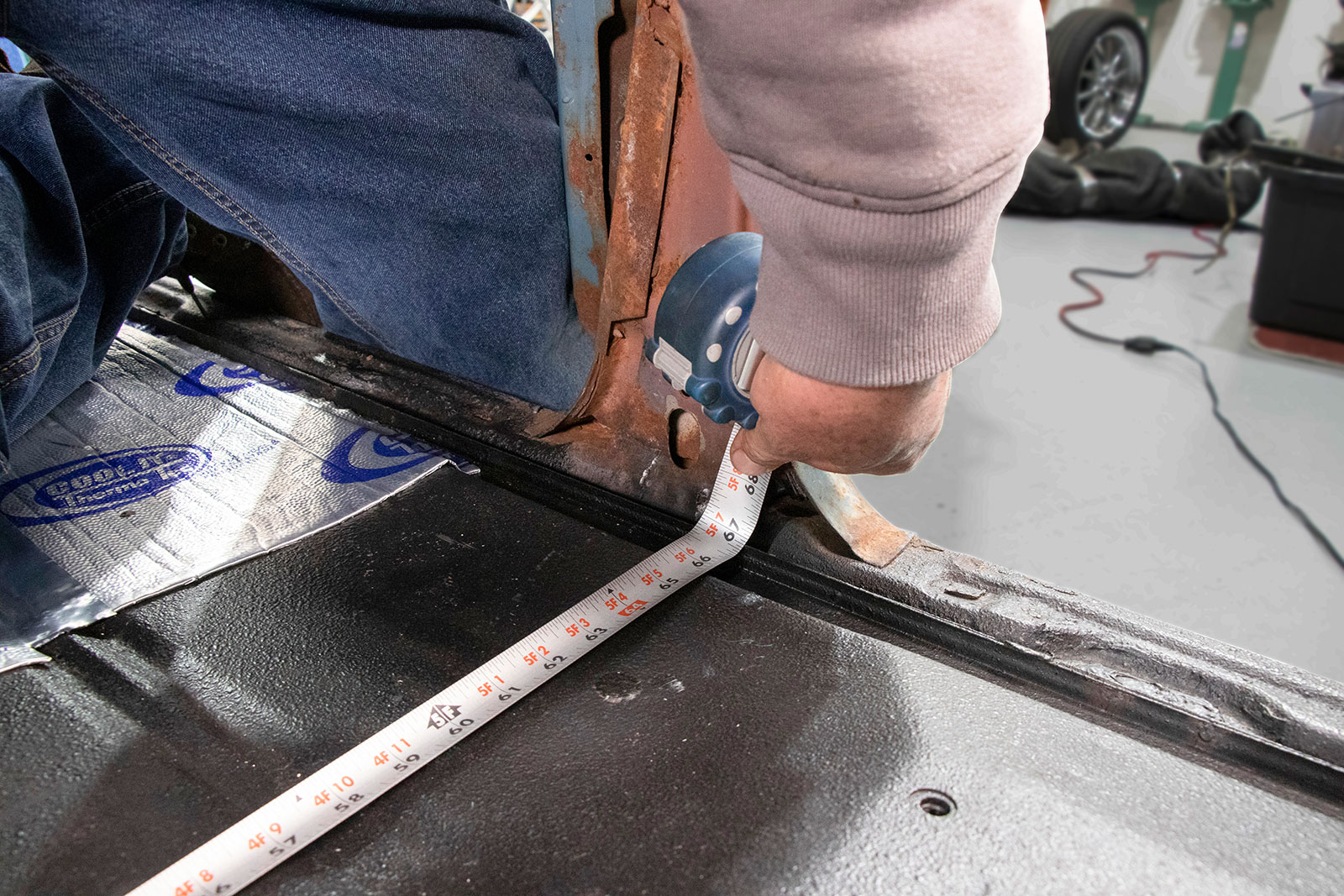 With a new-to-us roof burned into place (Modern Rodding July 2022) and a bare shell to work with, we decided now was the best time to call up the insulation specialists at Thermo Tec. We were recommended Thermo Tec's Suppressor Acoustical and Heat Control Mat to cover our expansive floor pan and doors and then Thermo Tec Guard FR Heat-Sound Insulation for the long roof.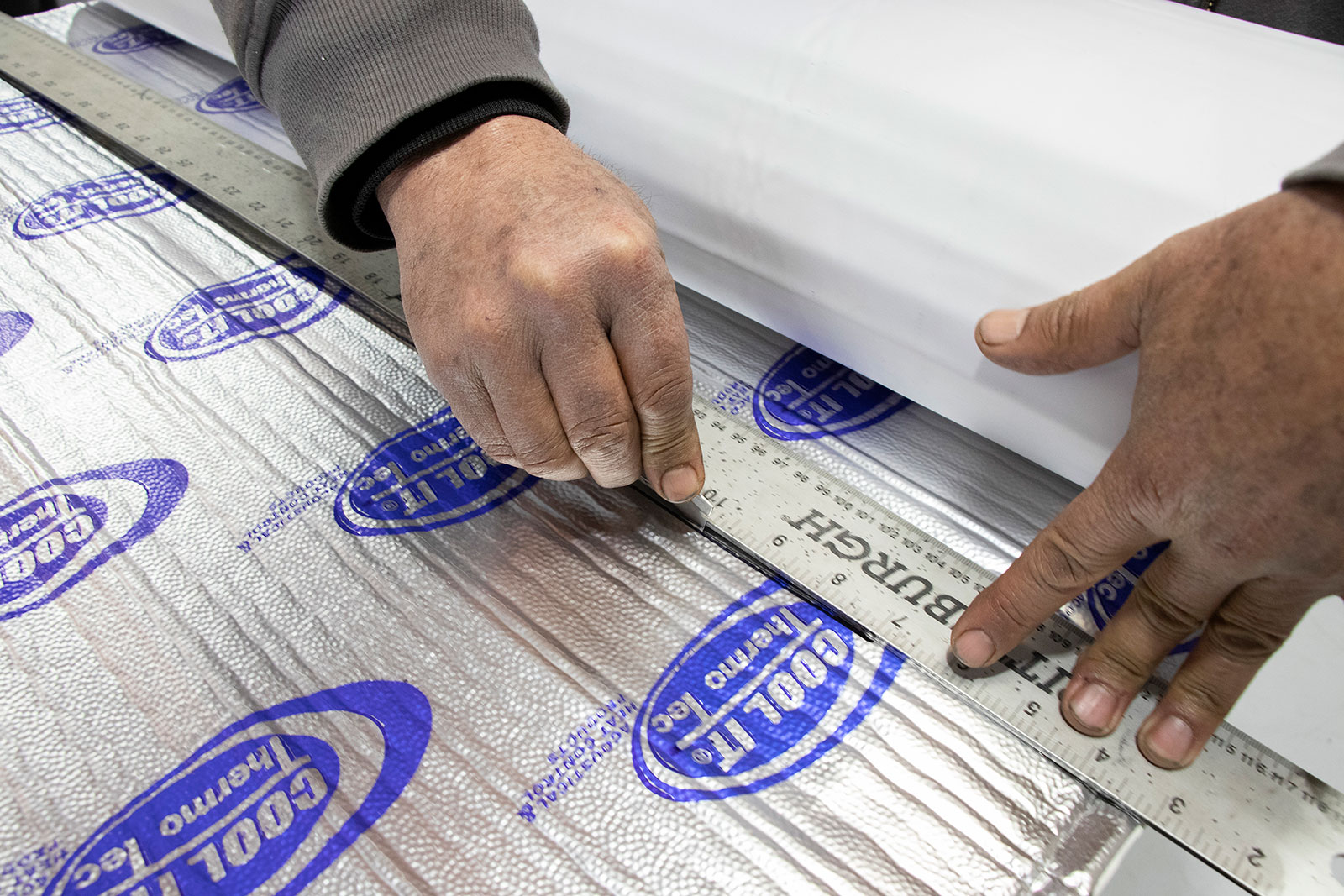 Suppressor is available in plenty of size variations, from 12×12-inch squares all the way up to 36 inches wide by 33-1/2 feet long rolls. This 70-mil-thick mat is a dense polyethylene film that can be formed to most surfaces to really soak up noise and vibration. Its reflective foil surface also works to protect against radiant heat up to 2,000-degrees F. We also appreciate the ease with which it can be installed. With these huge sheets, we can just cut whatever size piece we need and stick it in place with the high-temp adhesive backing. More on all this a bit later.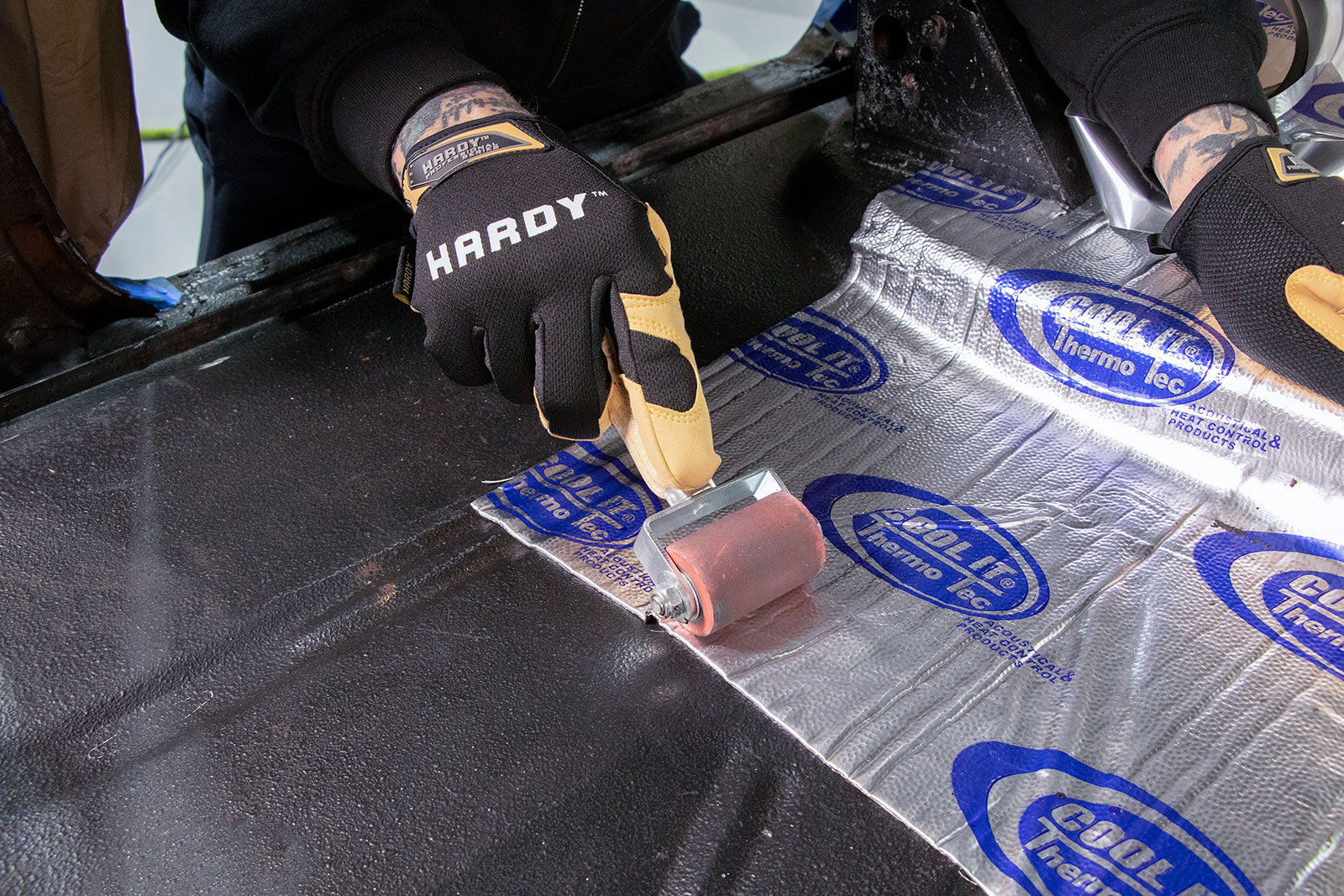 Not wanting to make the wagon "top heavy" and respond like a ship on heavy seas, we wanted to keep added weight on the roof to a minimum. With that in mind, we would be using Thermo Tec Guard FR. It's a lightweight synthetic fiber felt with an added high-tech foil heat barrier. The Thermo Tec Guard FR is only 1/4-inch thick yet blocks more than 90 percent of radiant heat up to 1,500 degrees. We also ordered a 2-inch mat roller, heavy-duty spray adhesive, and some silver seam tape from Thermo Tec to get the job done.
Read More: Coyote Swapped 1957 Ford Fairlane 500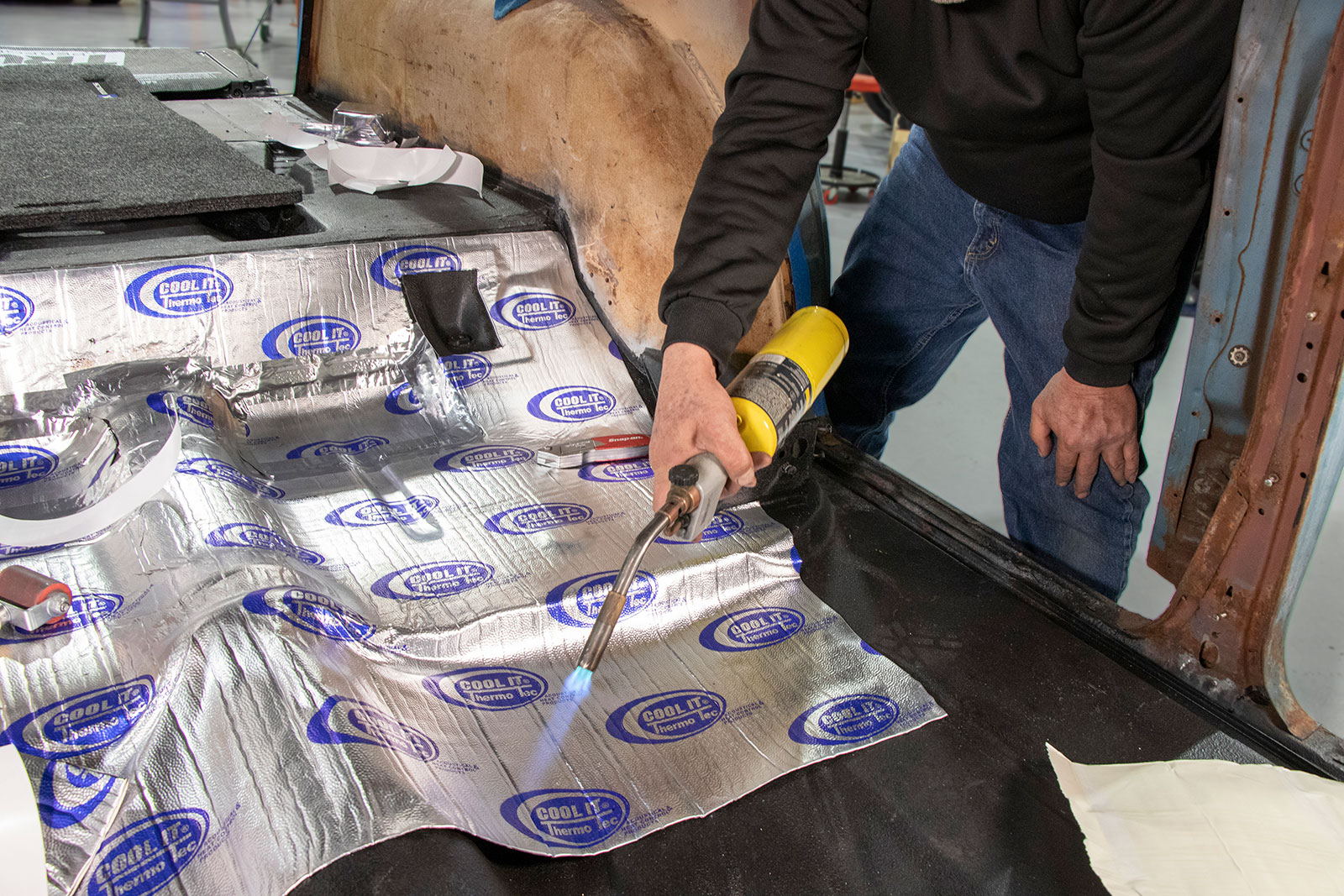 While this could easily be a one-man job, Jason Scudellari enlisted some help from Luis Fernandez to speed up the install in our ITGM Tech Center. But before laying any insulation, Fernandez spent a couple hours getting the floors and roof squeaky clean. If you've been around project cars long enough, it goes without saying that you need a clean surface if you want to apply any sort of coating. Whether it be paint or a self-adherent insulation, if the surface you're working on is dirty, stuff won't stick. With the cleaning done Scudellari and Fernandez got to work laying the Thermo Tec products, starting with the Suppressor. MR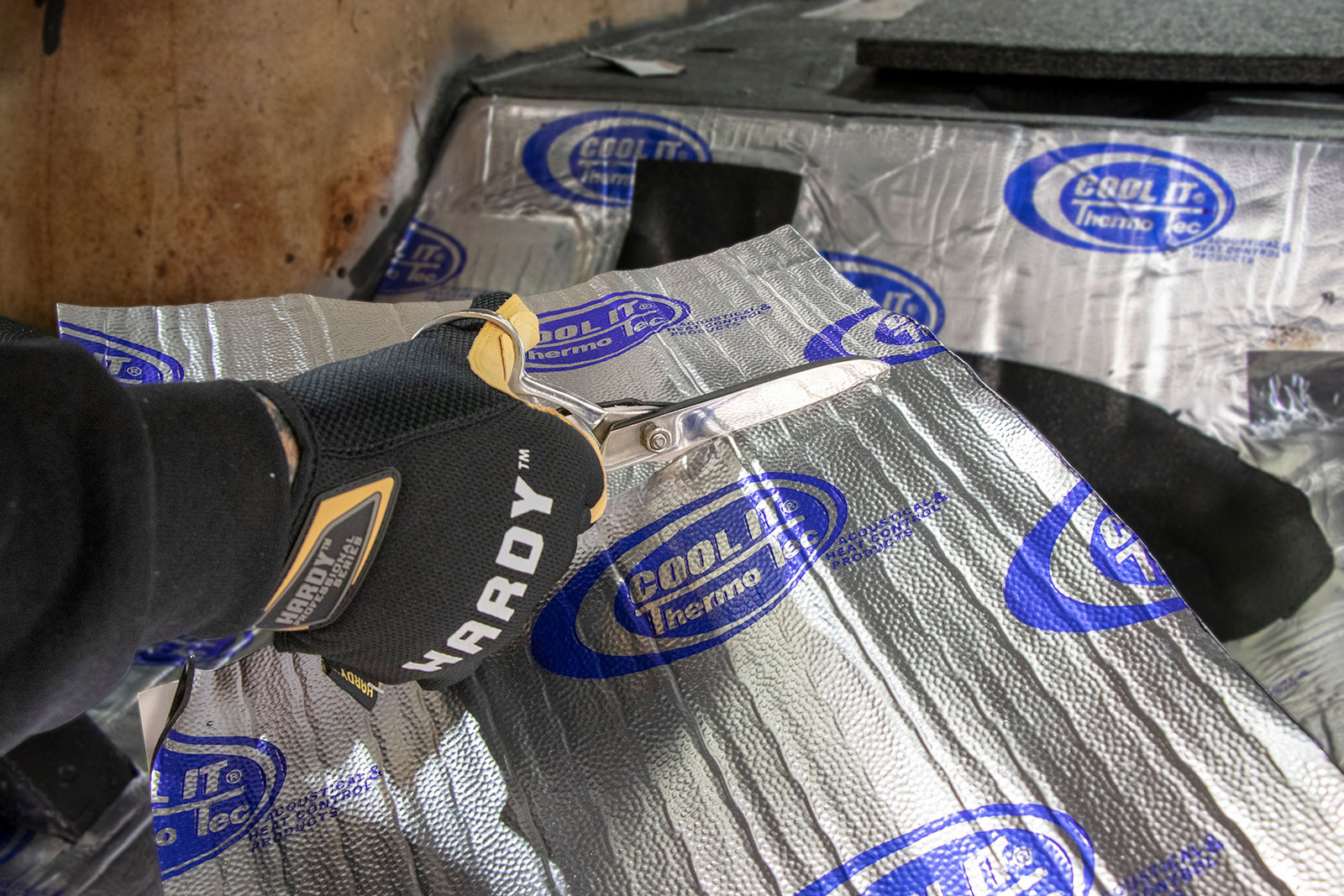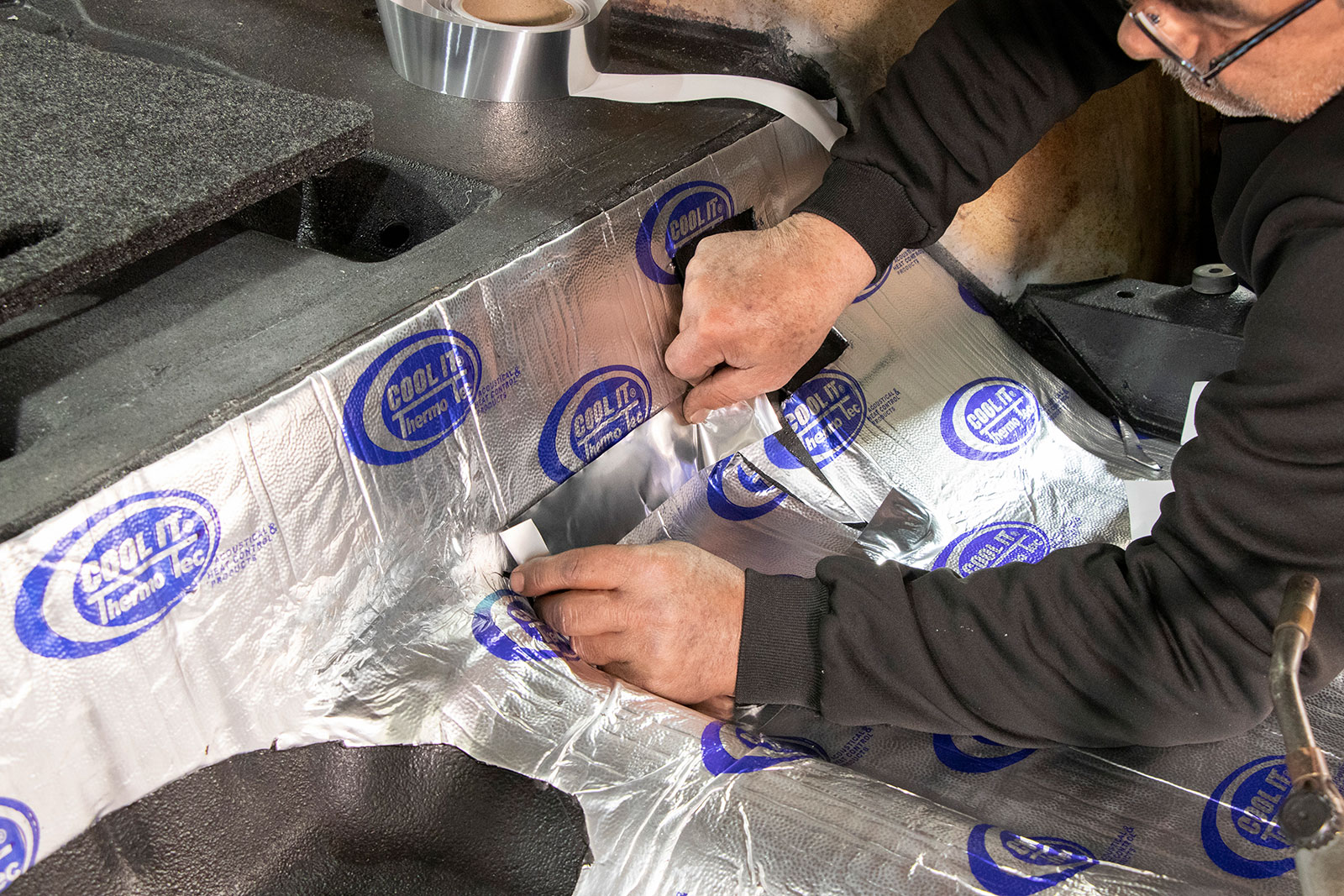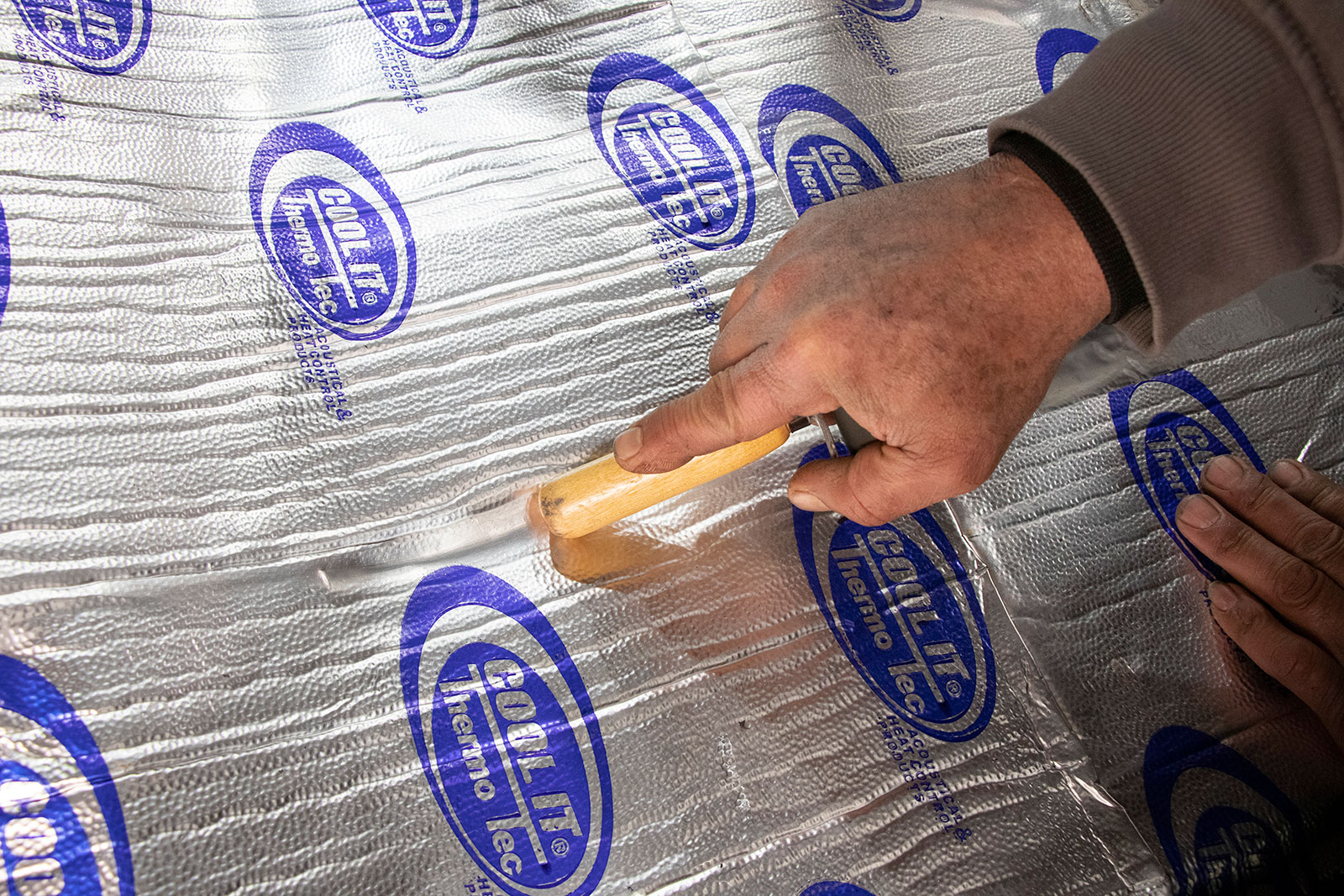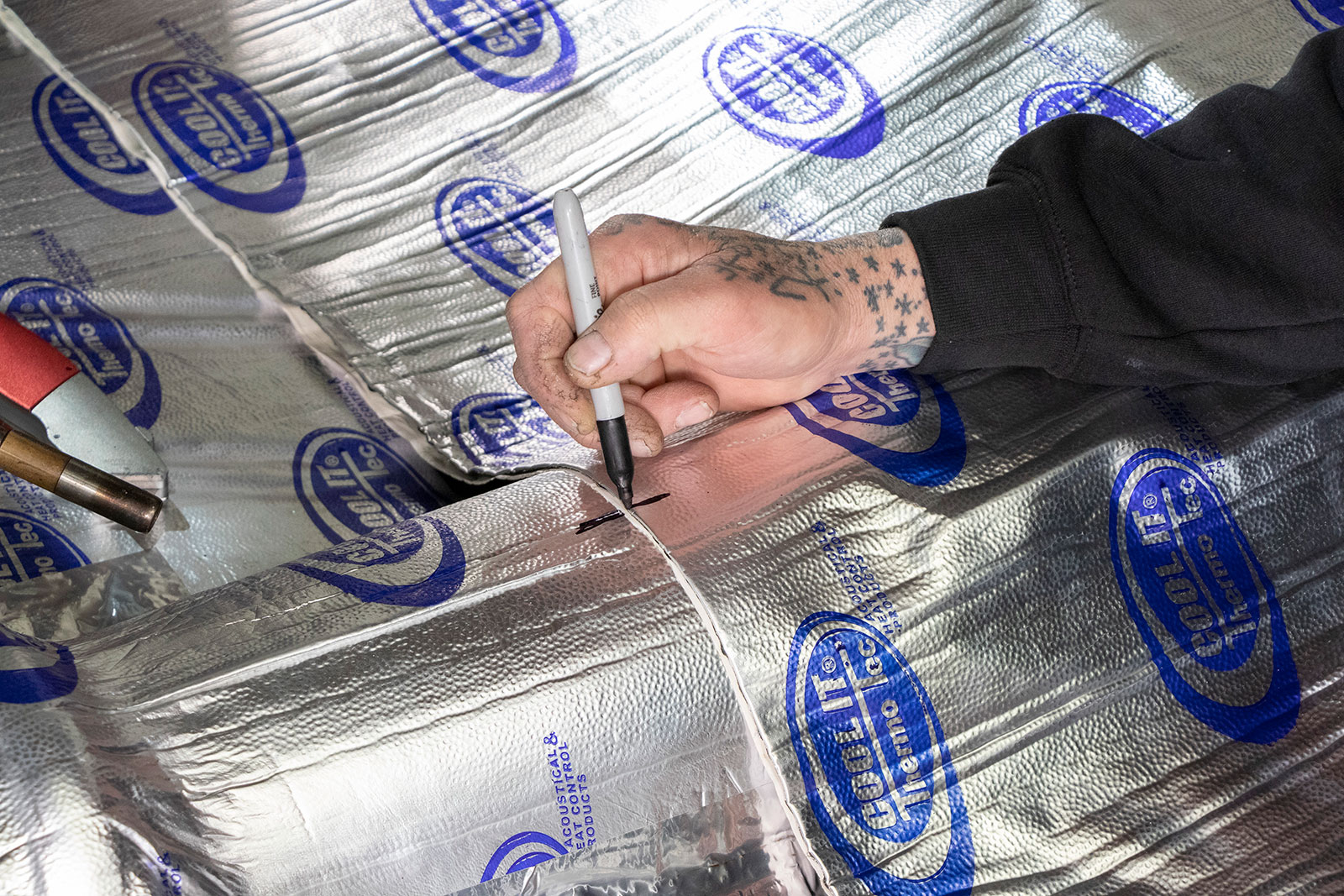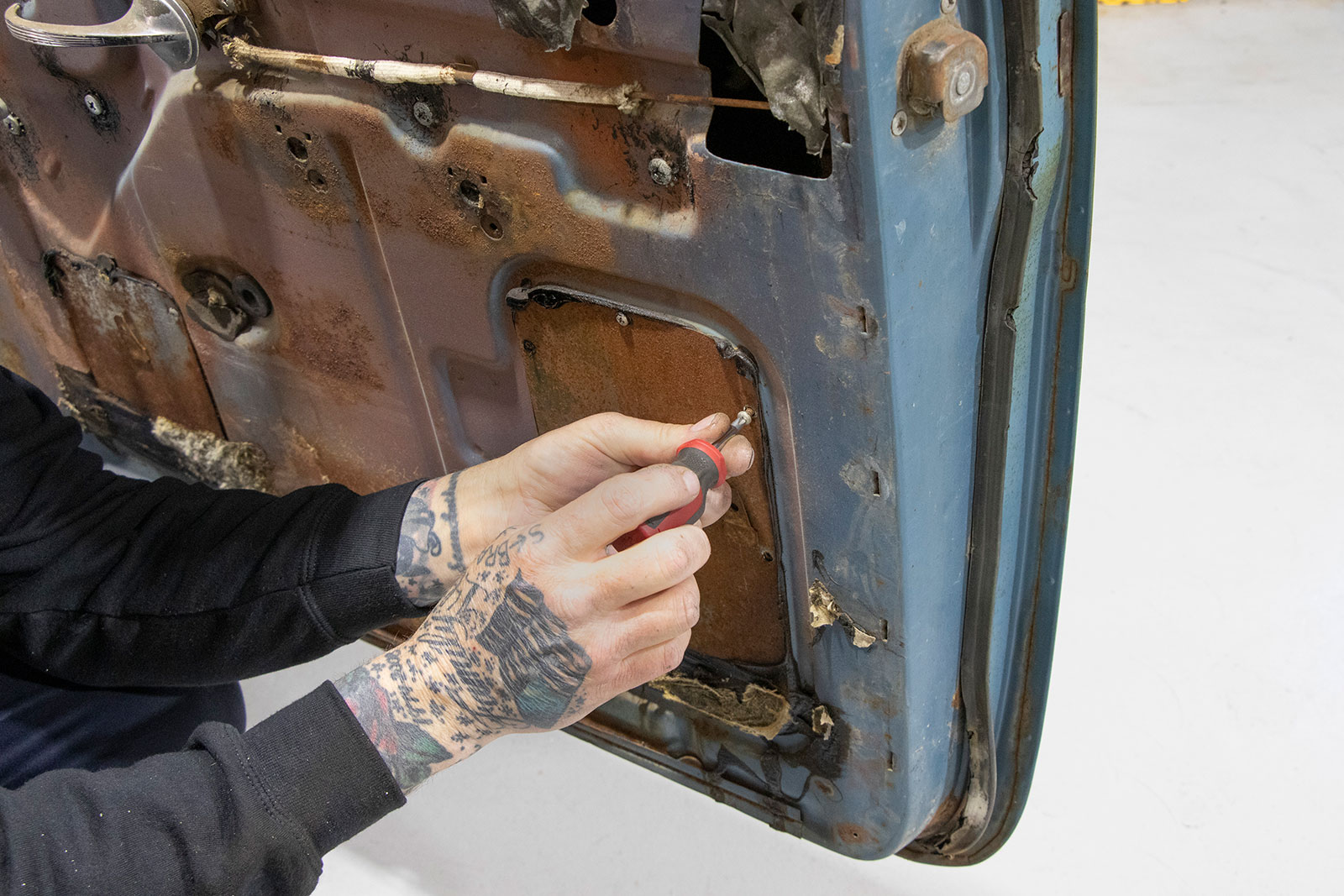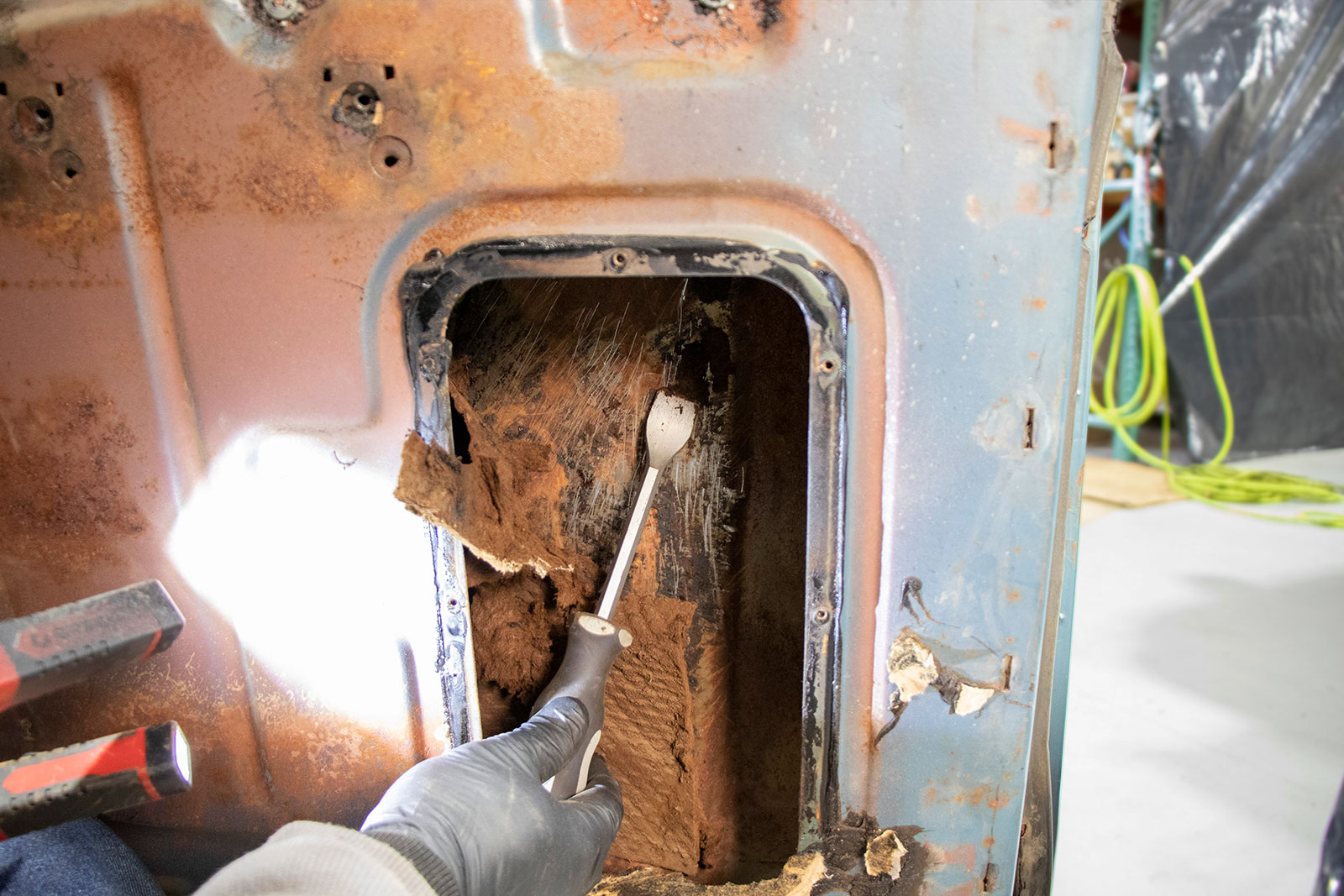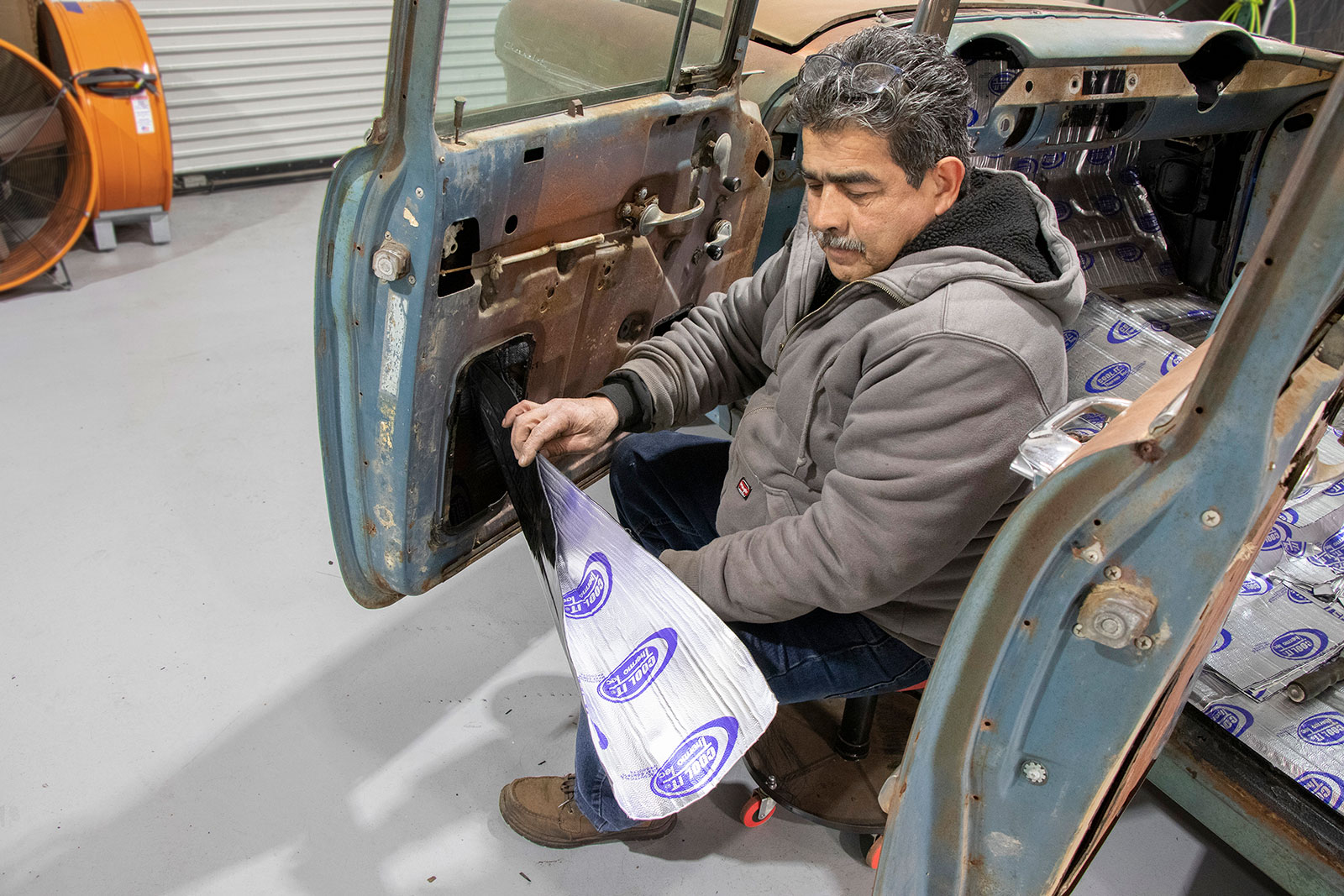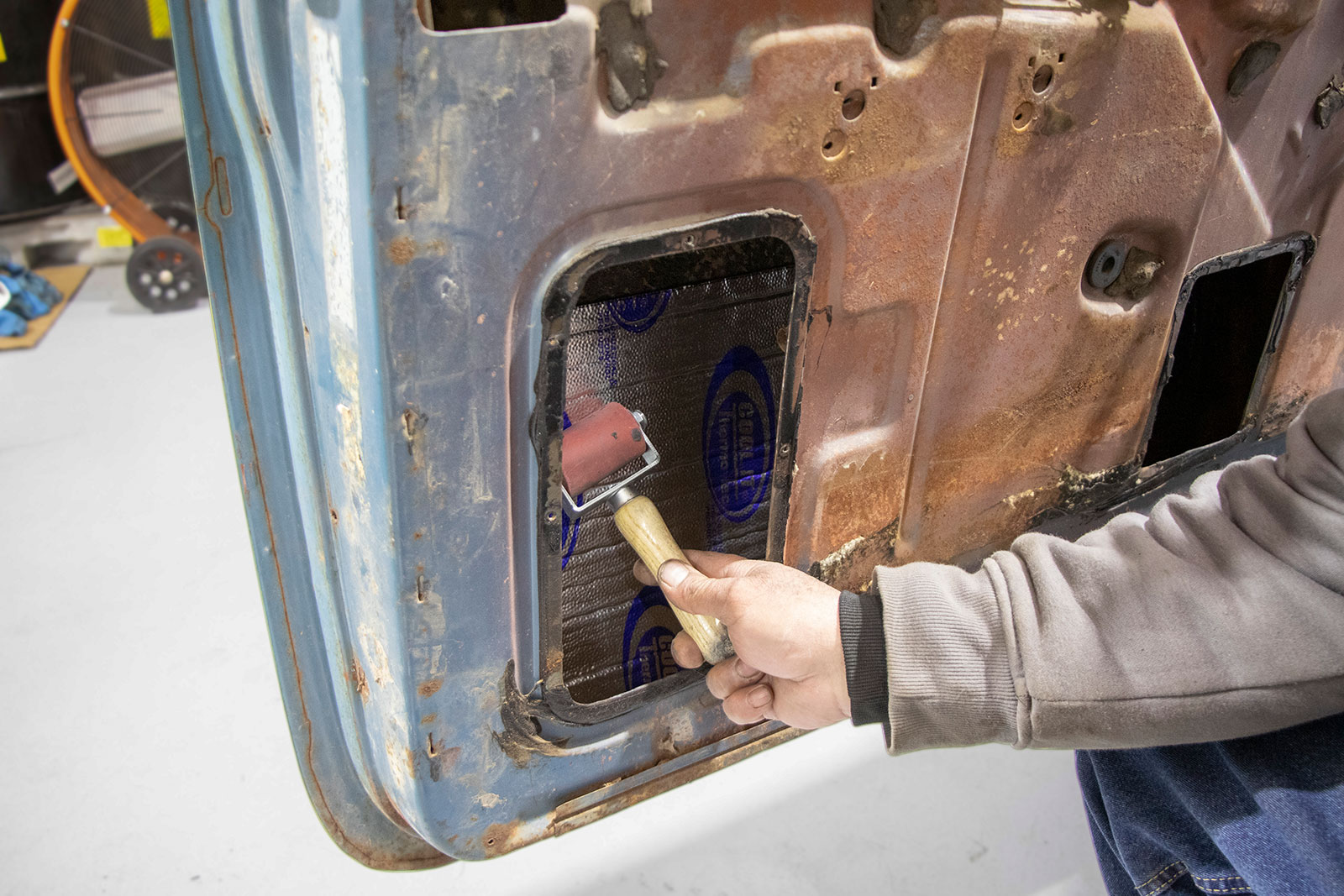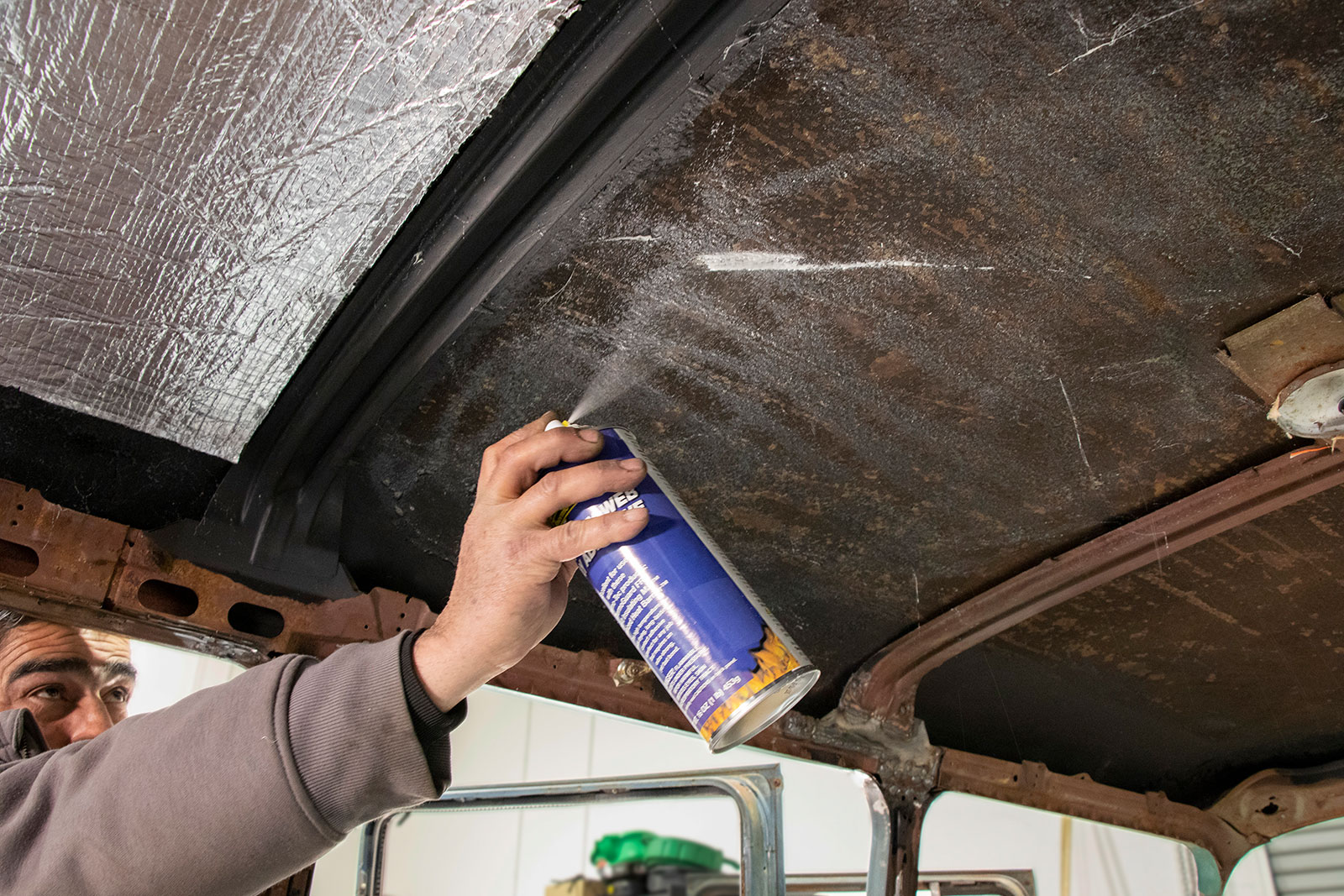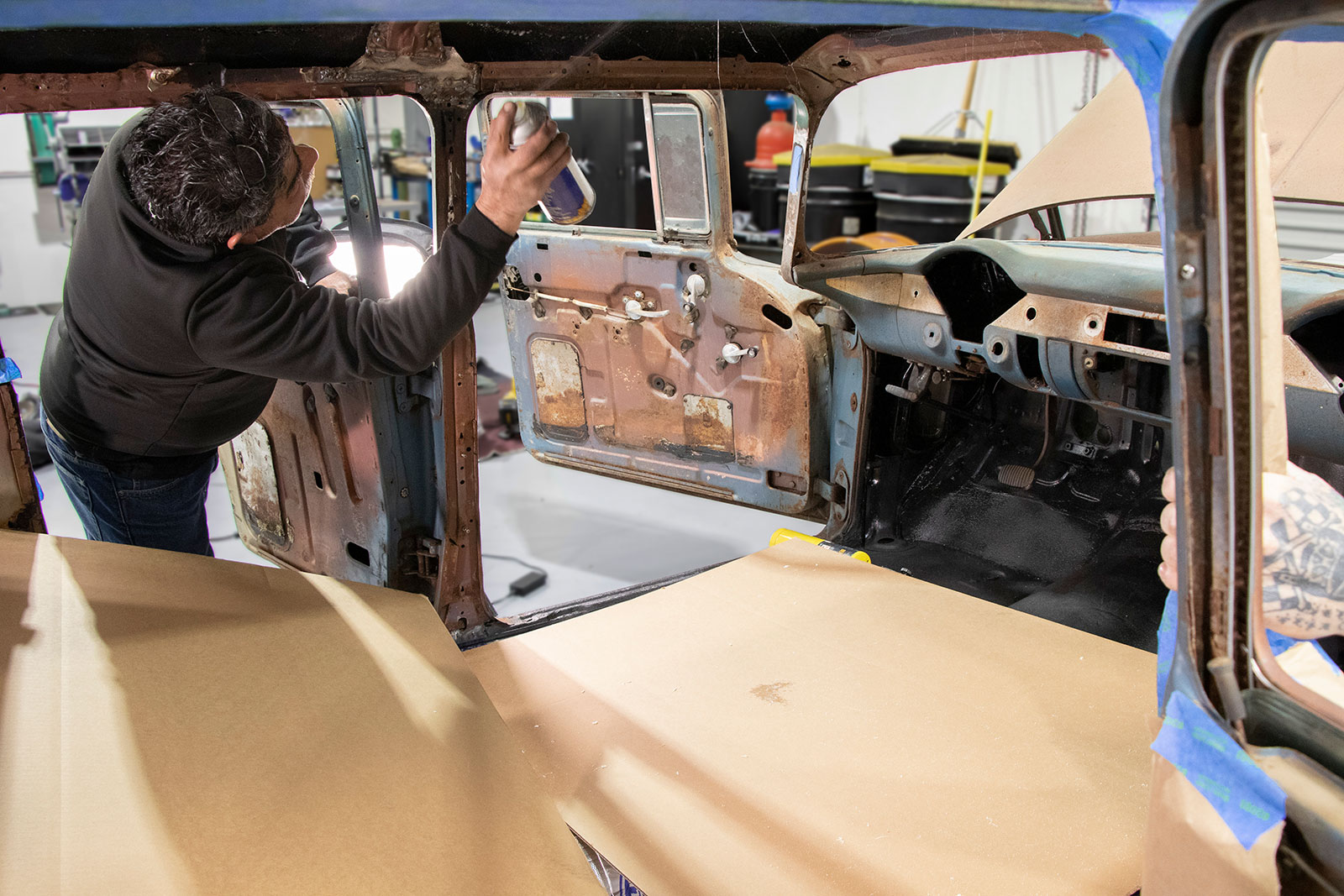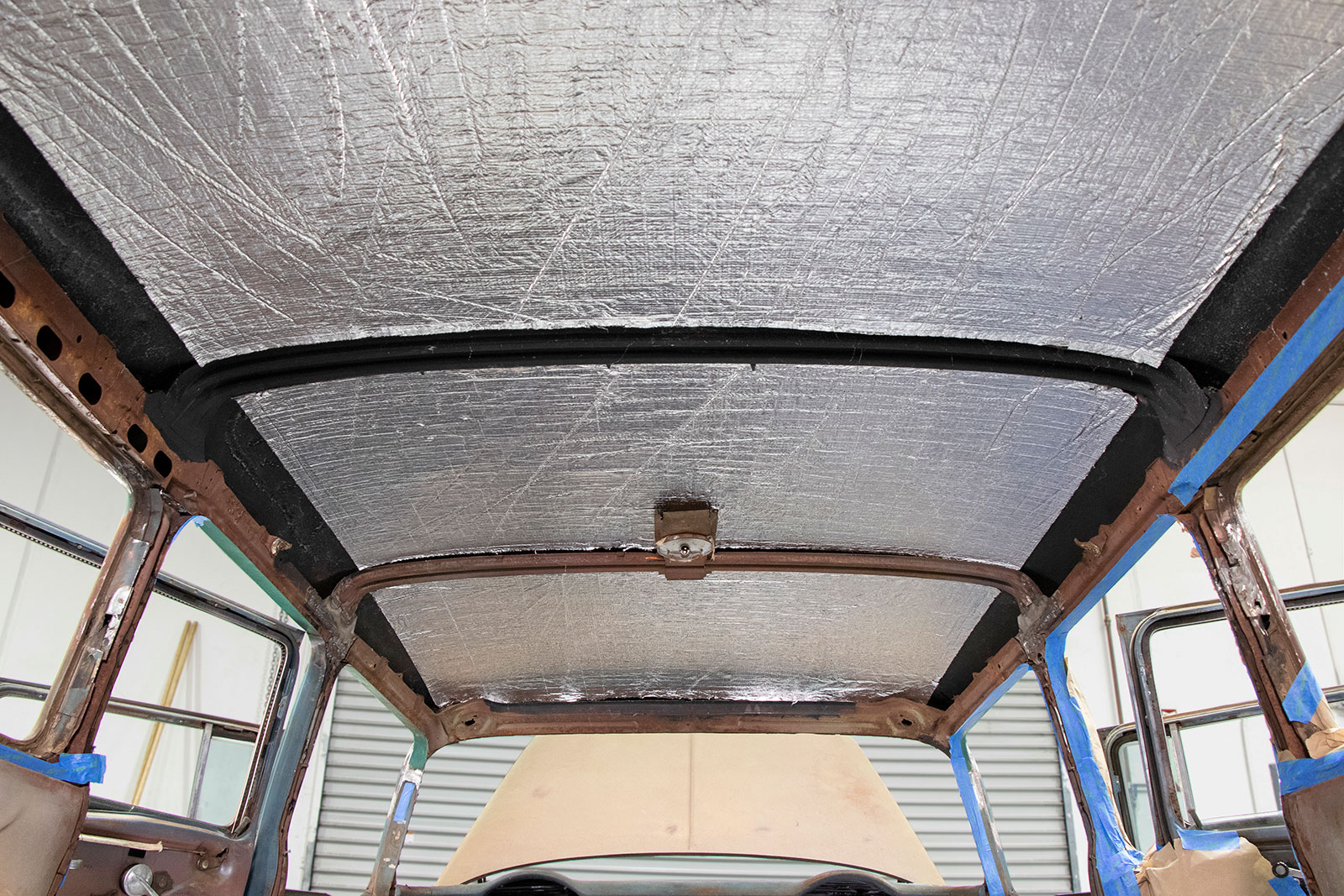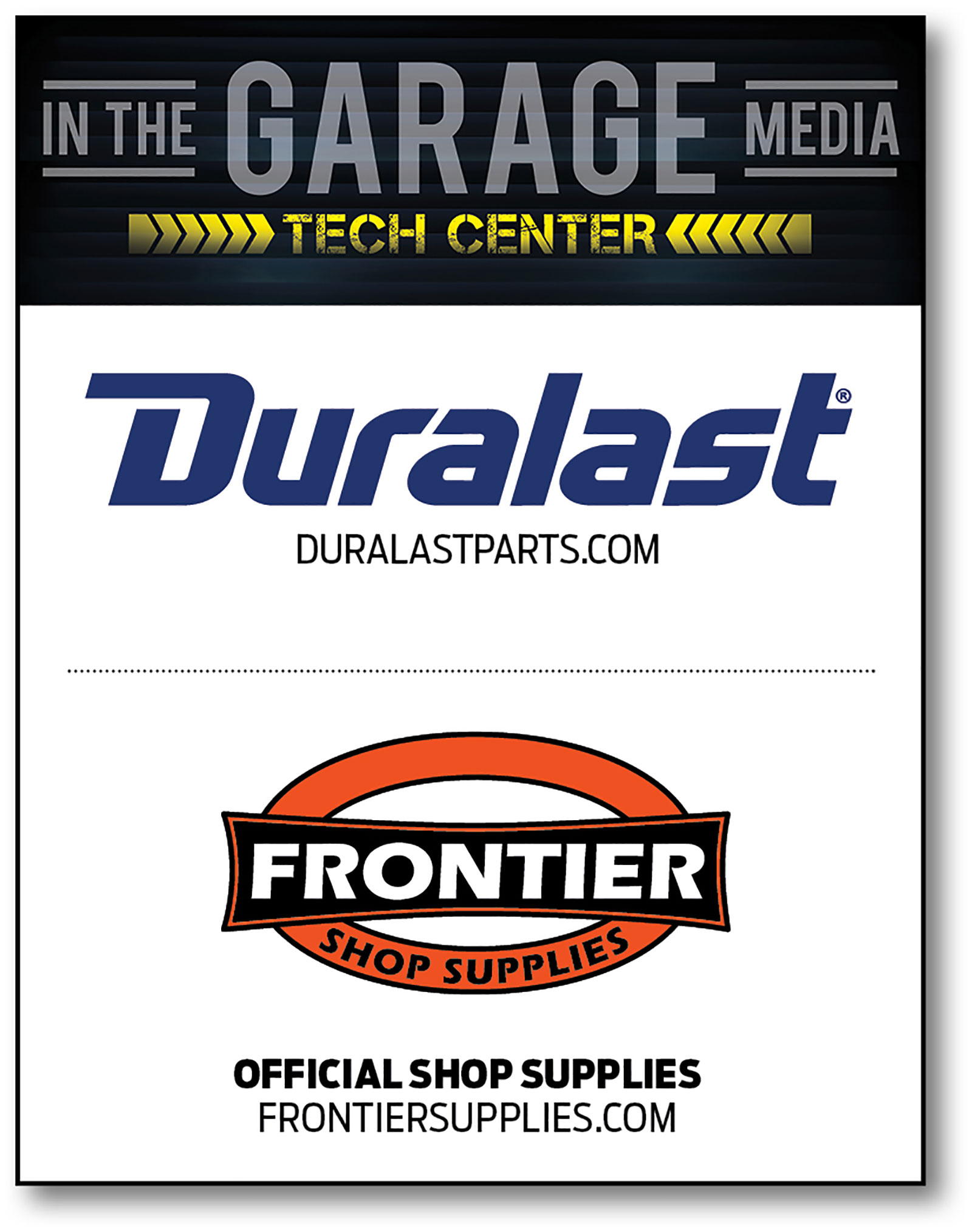 Source
Thermo Tec
(800) 274-8437
thermotec.com
Click on this issue's cover to see the enhanced digital version of How to Insulate Your Car.