Gary Brown's Full-Attitude '57 Chevy
By Rob Fortier   –   Photography by John Jackson
If you look back 15-20 years ago, there were no "recipes," per se, when it came to building performance classic trucks—update the original chassis, swap the drivetrain … basically, the standard fare street rod treatment. Well, as the hobby has grown and progressed over the last two decades, so too has that treatment—in all facets of the automotive aftermarket.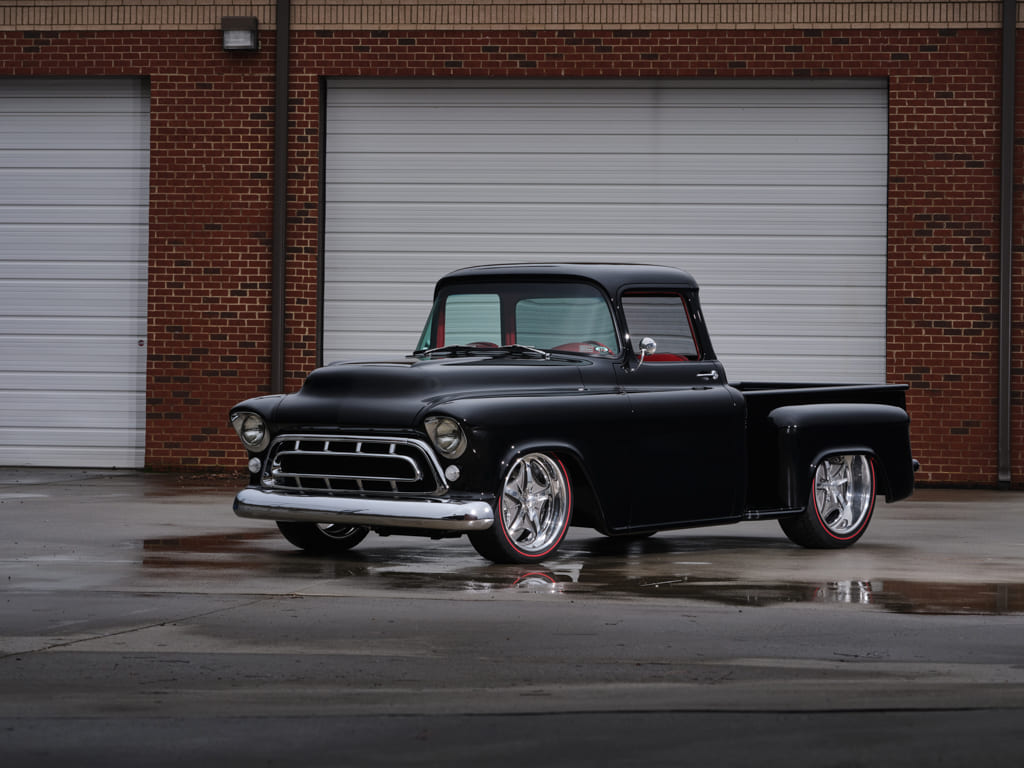 But even with the so-called templates, recipes, whatever you want to call it, the one thing you can't pull off the Internet or out of a catalog is "style." When it comes to a full-attitude style, few can replicate that of Mike Goldman Customs. Hopefully you've seen his work in person—you've definitely seen it here on the pages of CTP (Bob Garwood's '55 Cameo, Jan. '22 issue).
Check Out this Beautiful '57: A 1957 Chevy Cameo Built With Style, Grace, and a Supercharged LS3
At the same time we first laid eyes on the Garwood truck while attending an event in Fort Worth a couple years ago, we also got the pleasure of seeing yet another beauty from Goldman Customs in the form of Gary Brown's hot-rod '57 Stepside. Now, while the Garwood '55 obviously has quite a bit more customizing, Gary's truck is nonetheless an impressive work of art in and of itself.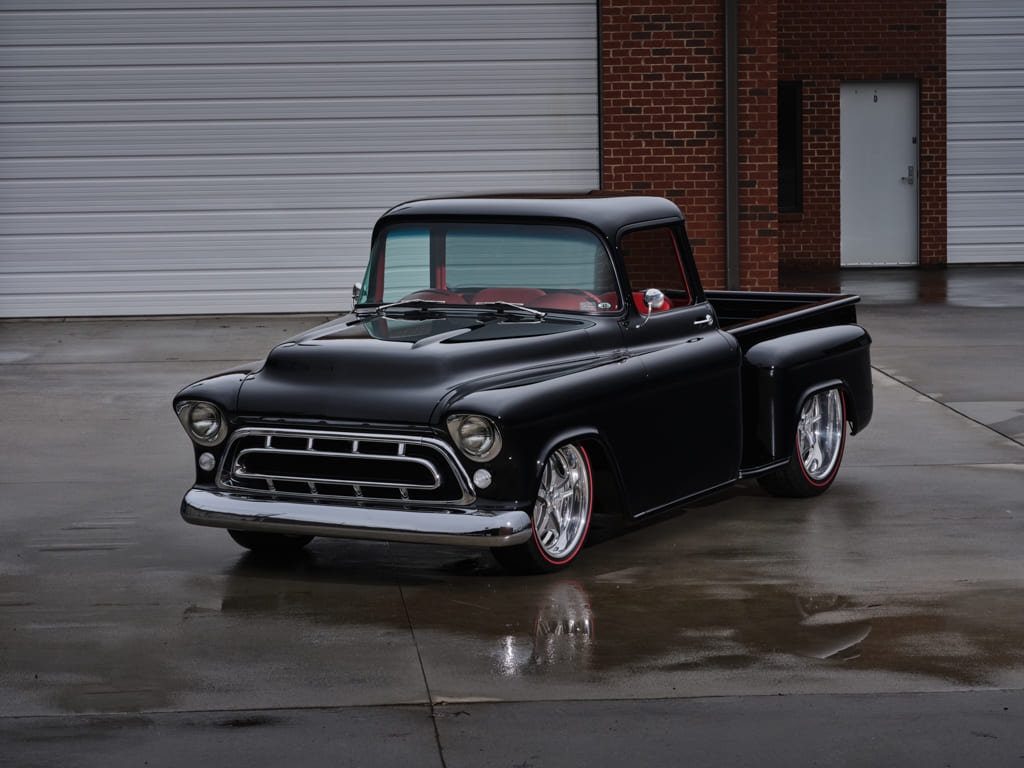 Completed back in 2014 for Gary, who simply wanted a "nice stance and attitude with a Corvette feel," the '57 started out as a rust-free California truck with a mere 22,000 miles on the odometer. "All my friends laughed," Gary admits, "because they couldn't believe I was going to make a hot rod out of it!" But what better base to start with, right?
Don't Miss Out on This Chevy: Sepulveda's Snow White 1957 Chevy 3100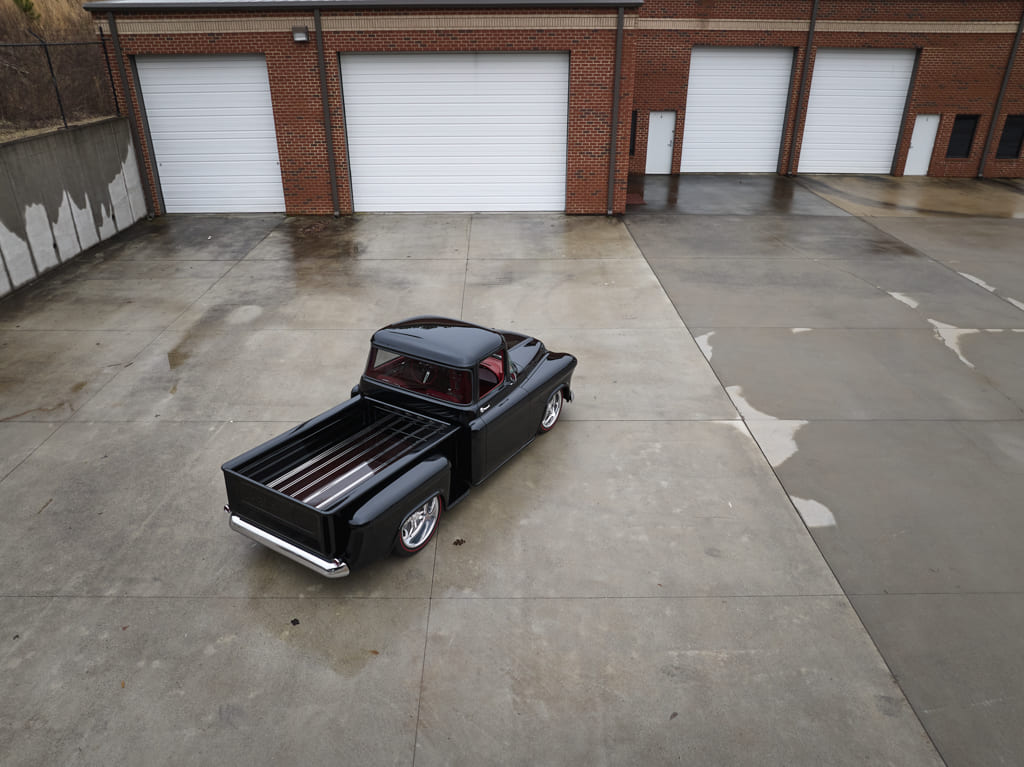 Mike Goldman immediately swapped out that complete low-mileage chassis/drivetrain for a much more appropriate, performance-minded platform, courtesy of Roadster Shop; 600 horses of 454 ZL1 big-block power fed by stacked Imagine Injection EFI and a Richmond five-speed replace the old granny-shifted straight-six appropriately. The original paint has been updated, just a tad, with a flawless black paintjob by Mike's son, Talbert, while the old oak tree flooring out back was shelved in favor of a high-gloss-finished African Padauk from BedWood. Long gone are the 15-inch steelies 'n' bias-ply rubber, as the 14-inch Wilwood brakes required a bit more clearance and visibility, which the open-windowed, 20-/22-inch Schott Accelerator d.concaves shod in Diamondback Classic red lines clearly offer!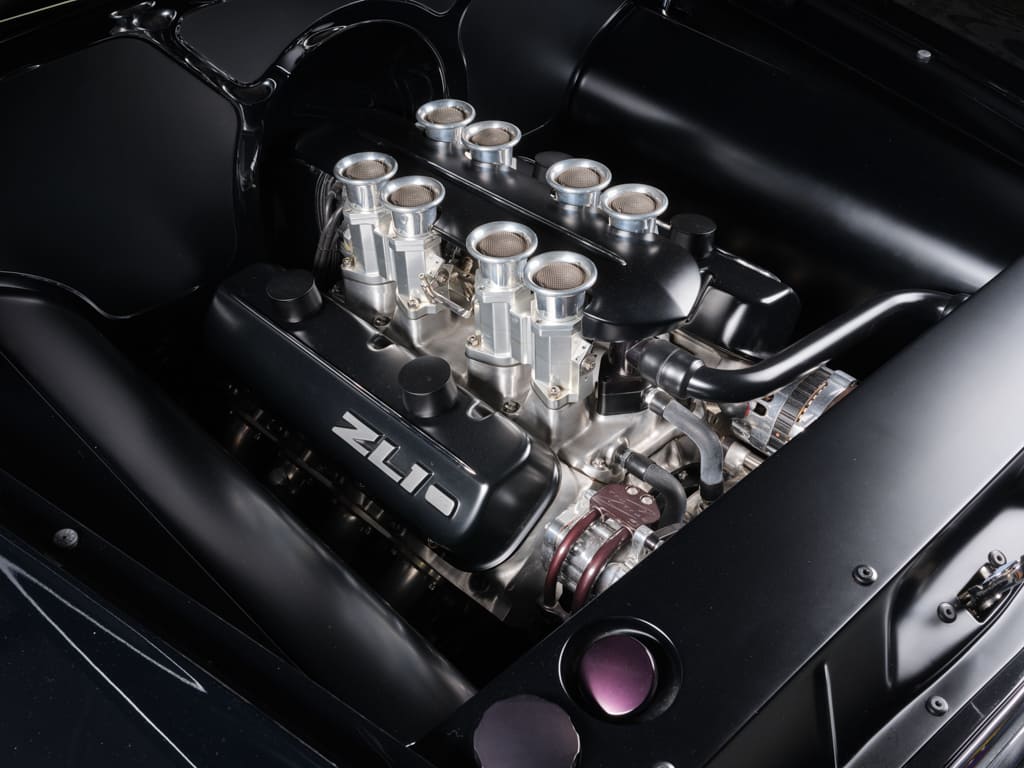 Finally, due in no small part to Gary's affinity for early Corvettes, that's where the styling influence for the '57 wholeheartedly is based: from the '60 Vette dash (with Classic Instruments gauges) and later-model steering wheel to the Vette-flavored buckets and custom door panels and center console—all upholstered at Johnson's Hot Rod Shop in vivid red.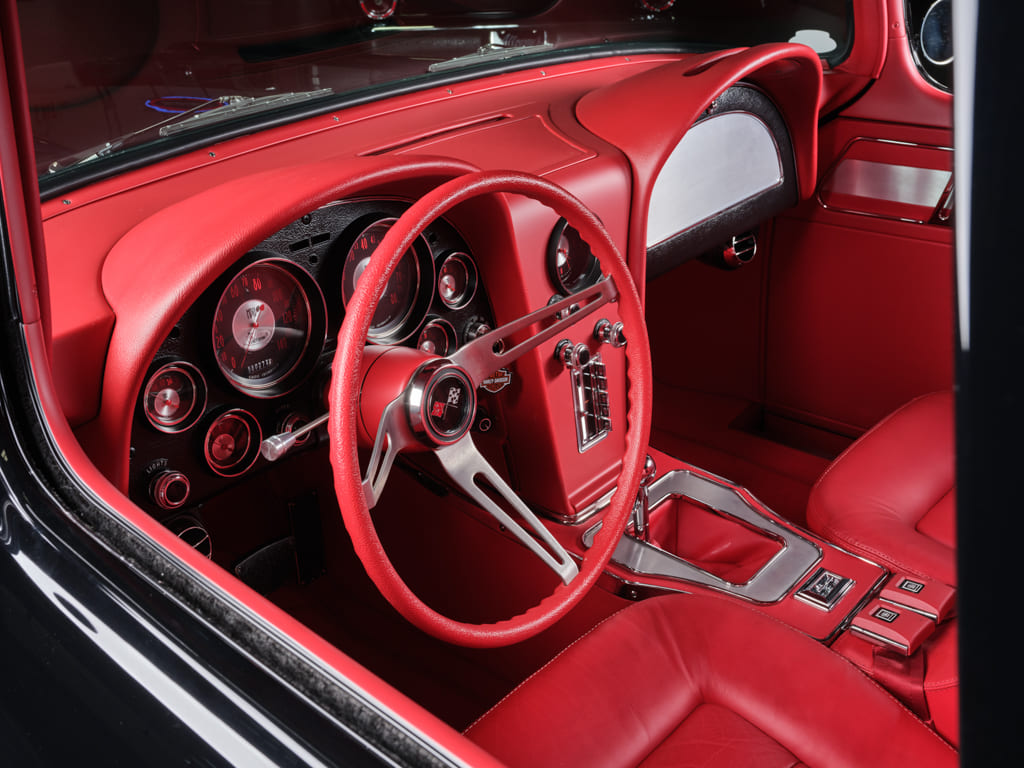 While many of the ingredients used in Gary's hot-rod '57 are readily available, over-the-counter, so to speak, the one thing you can't find in any recipe is the unmistakable Goldman Customs styling!
Click on this issue's cover to see the enhanced digital version of THE GOLDMAN TOUCH.