A Chevy Cameo Taken To The Next Level With Limitless Fabrication
By Rob Fortier   –   Photography by Tim Sutton
What is a Fleetside bed? A pickup truck having flat bedsides; i.e., no protruding or removable rear fenders, hence the term "quarter-panels." I have often used Fleetside to describe any manufactured slab-sided truck, however, much to the dismay of FoMoCo (Styleside) and Mopar (Sweptline) fans, Fleetside is a GM nomenclature—coined after the development of their revolutionary "non-commercial" Cameo Carrier in 1955.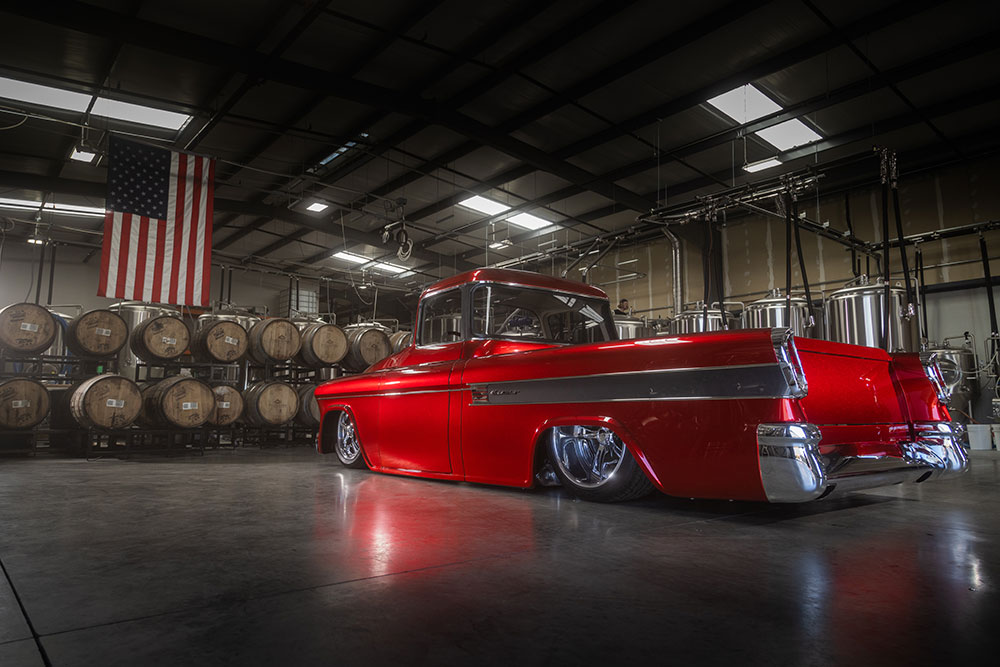 It was originally designed as a "unibody" structure where the cab and bed were seamless. But the higher-ups at General Motors saw an inherent flaw in that design and ordered a redo, which resulted in a standard Chevy Task Force Stepside box encapsulated by stylish Corvette-esque fiberglass bedsides. " … the Cameo turned out to be something extra, something beyond the ordinary," the late Chuck Jordan, former VP of design for GM and member of the team responsible for the creation of the Cameo Carrier, recalled.
Also Check Out: The Blown '72 Ford F100; Bad Bump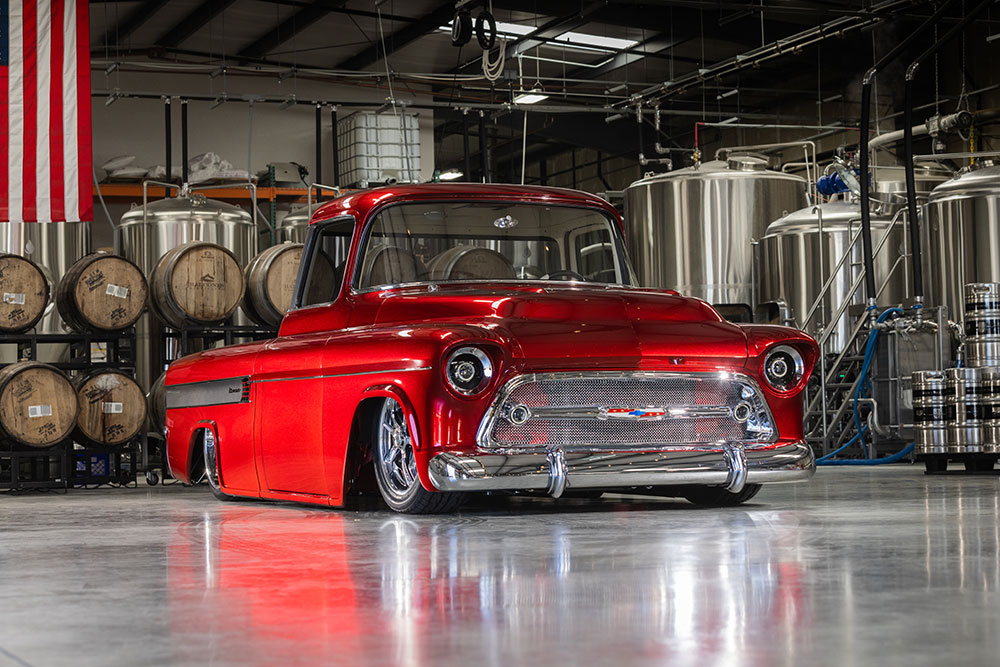 "It was the first time Chevrolet had done anything like it, and we knew this would never be a high-volume seller. We didn't expect to sell a lot of [Chevy] Cameos, and low volume meant fiberglass. That's how we got into the fiberglass parts. We had the Corvette to thank for that." But this isn't about the Vette, nor the use of non-metal bedsides either; it's about Chevrolets blazing the trail for the future of pickup truck development. Their Fleetside led the way for Dodge and Ford, both of which came out with their own smooth-sided models just a couple years after the Cameo's debut.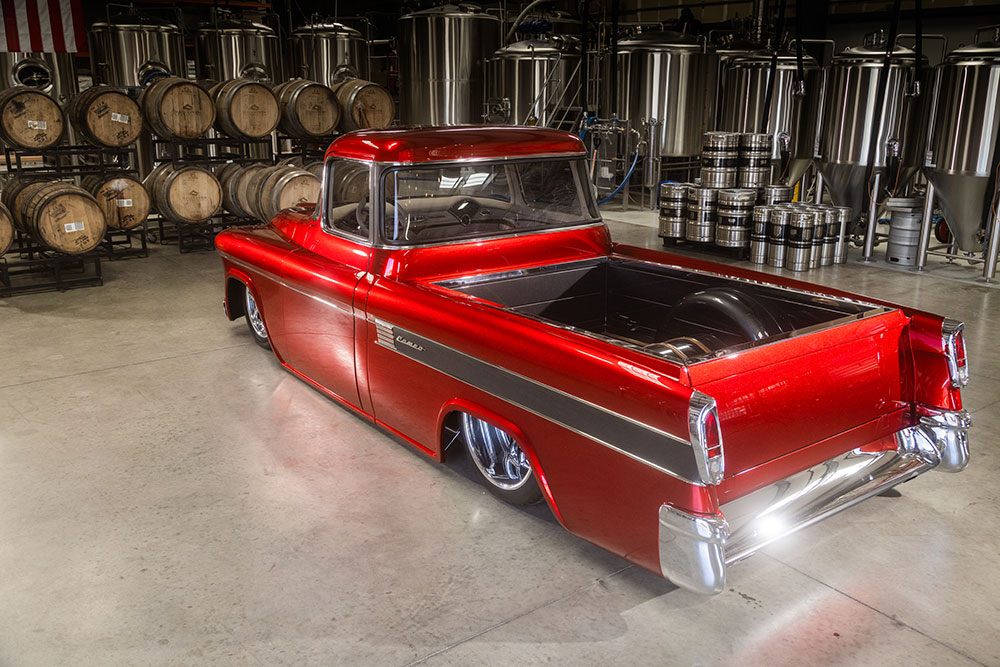 To this day, the Task Force Chevy/GMC pickups are my all-time favorite designs, none more so than the '55-58 Cameo Carriers. While the as-factory-intended versions alone are stunning in their own right, when you go to the next level with one such as Pat Graham, Andrew Guerra/Limitless Fabrication, and Kasco Fabrication have with this stunning '57 Chevy model, well, does it get any better? I'm going out on a limb by saying, no, it does not!
I first laid eyes on Pat's Cameo at the Grand National Roadster Show this past year when Limitless Fabrication debuted it in the prestigious Building 4—it was actually the amazing, curved black walnut bed floor (by brother Mark Graham) that first caught my attention … but the flawless House of Kolor Kandy Apple Red (by Dave Lopez) that kept me glued to the truck for quite some time thereafter.
Also Read: Daily Driven '55 Chevy Task Force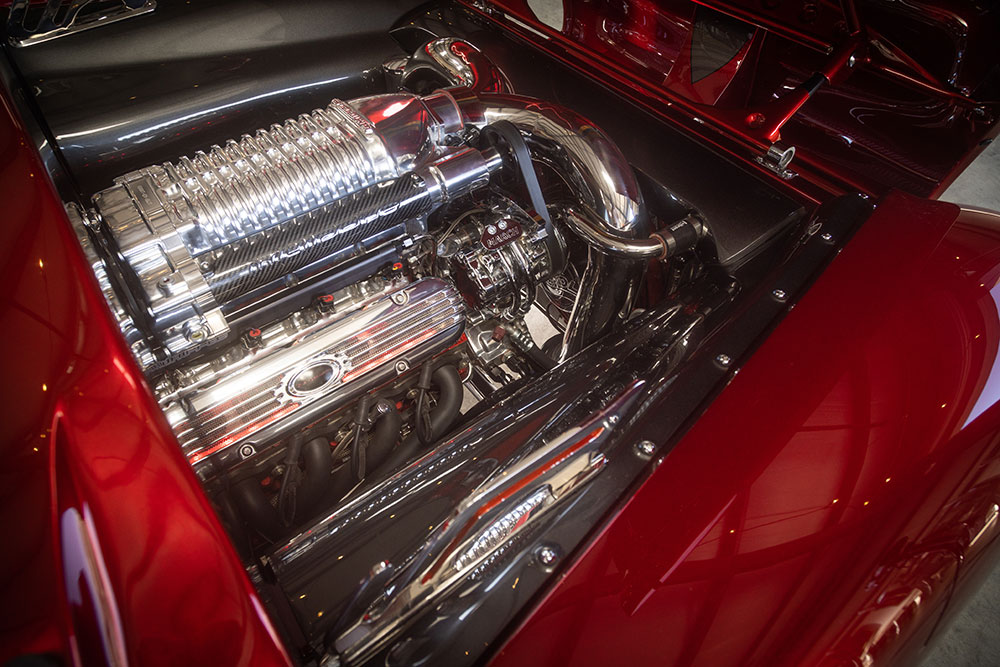 Beneath that gorgeous paint is a custom, handbuilt frame that Pat, an iron worker by trade, fabricated himself. It's outfitted with adjustable Ridetech suspension front and rear, Wilwood brakes, a Nelson Racing–built Whipple-supercharged, fully polished and chromed-out LS3 engine, and 18-/20-inch Schott Wheels with Toyo tires.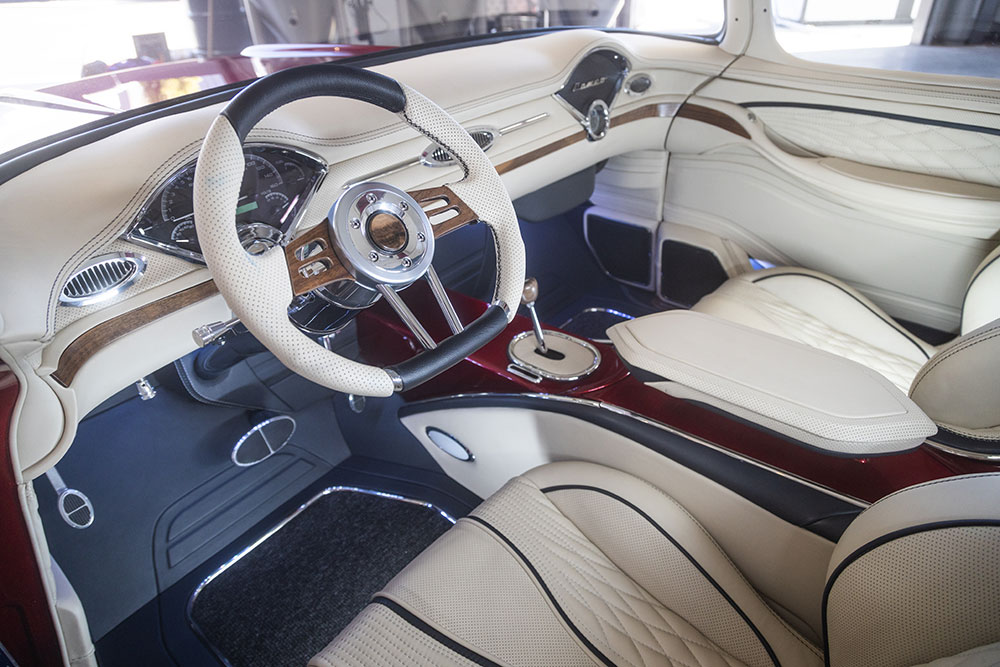 devoid of certain protrusions from the tailgate clear to the hood. Furthermore, a custom grille insert was fashioned up, as was custom stainless trim reaching from the bed to the corners of the (now LED equipped) headlight brows.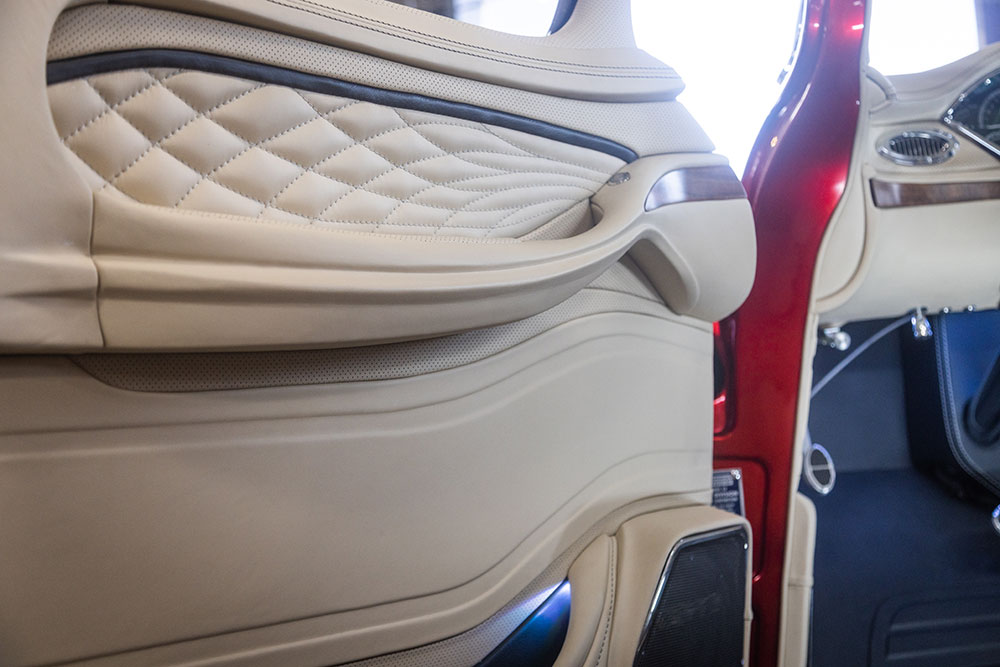 The cherry on top is actually on the inside, as the full custom interior by Craig Renn/Renn Upholstery is worthy of a standalone feature itself! Using a '56 Chevy Bel Air dash and flowing center console with Corvette-style custom bucket seats (fittingly) as the framework, varying hides of leather were used to cover a majority of the cabin's contents, with complements of Kandy Red and wood accents thrown in with the custom-made and Lokar-sourced aluminum features throughout. Instrumentation is Dakota Digital, while a custom steering wheel tops a chrome tilt Ididit steering column.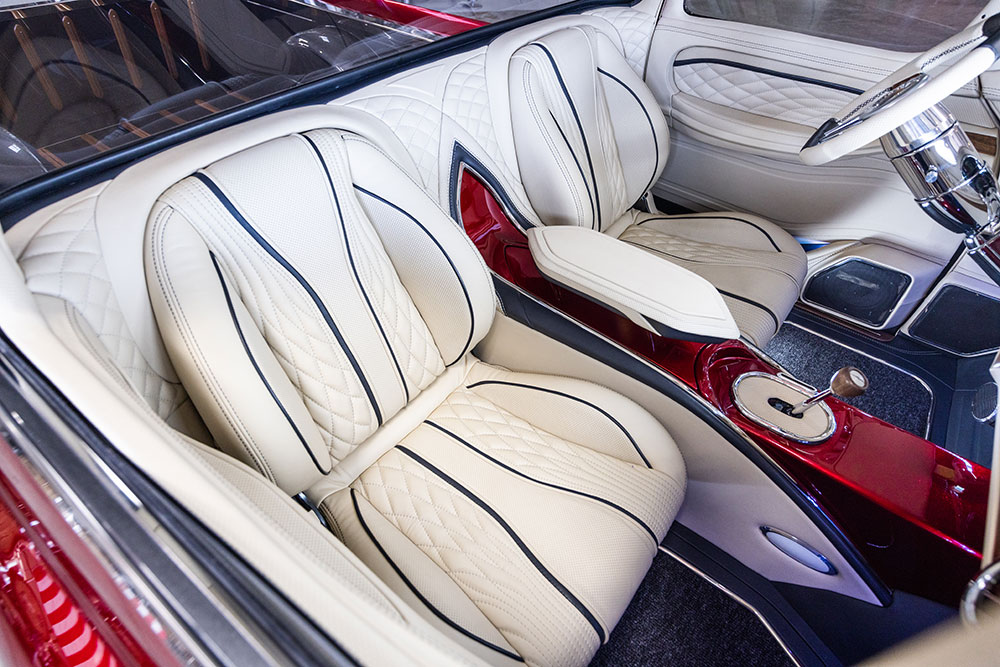 Read: Old Patty: 1956 Chevy Vintage Truck
All in all, the work performed by Pat, Limitless, et al put this Cameo Carrier in a league all its own. We're beyond proud of being able to present it to you with such stunning photography!