James Hardin's Delmo Speed Built 1977 GMC Sierra That Went Viral
The Legend of Brownstone … Take Two – James Hardin's Square Body Sierra
By Rob Fortier   –   Photography by Grinder TV
If you're a fan of Instagram then the name Brownstone should already be very familiar to you. If not, we're going to let its proud owner (of both iterations), tell you the tale of how this truck came to … after it initially came to an abrupt end!
Read More: Timeless Truck: LS Swapped 1968 Chevy C10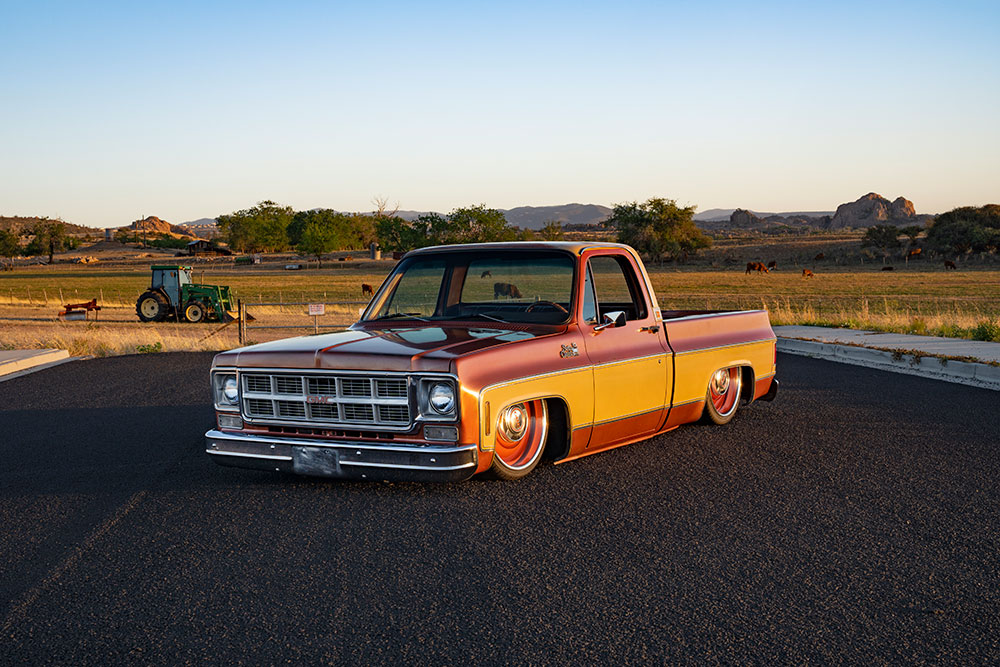 "[Brownstone] was purchased for my birthday by my wife … well I should probably rephrase that: I was at Del's house [owner of Delmo's Speed & Kustom] having some adult beverages discussing how long it would be before my K5 was done and I was really wishing I had something cool to drive in the meantime. Del said, 'What about Brownstone?' (which is the name of the truck), and I said 'That sounds like a good idea,' so we worked out a deal. Here comes the rephrase part … I called my wife and asked her to pull this much money out of the bank and meet me at Del's. First, you have to know my wife is one of the coolest people I have ever met (and I'm not just saying that). With that said, she told me, 'OK see ya soon.' Keep in mind this wasn't $100 I was asking her to bring me. She arrived and asked, 'So what's going on?' I replied and said you are buying me this truck for my birthday. She actually replied, 'Oh, I am? Well, if this makes you happy, then happy birthday!' The coolest part about all of that was that she was actually happy for me and the next words out of her mouth were, 'When are we going for a ride?'!"
That's how James acquired Version 1.0 from our pal Del Uschenko. But the best is yet to come … keep reading.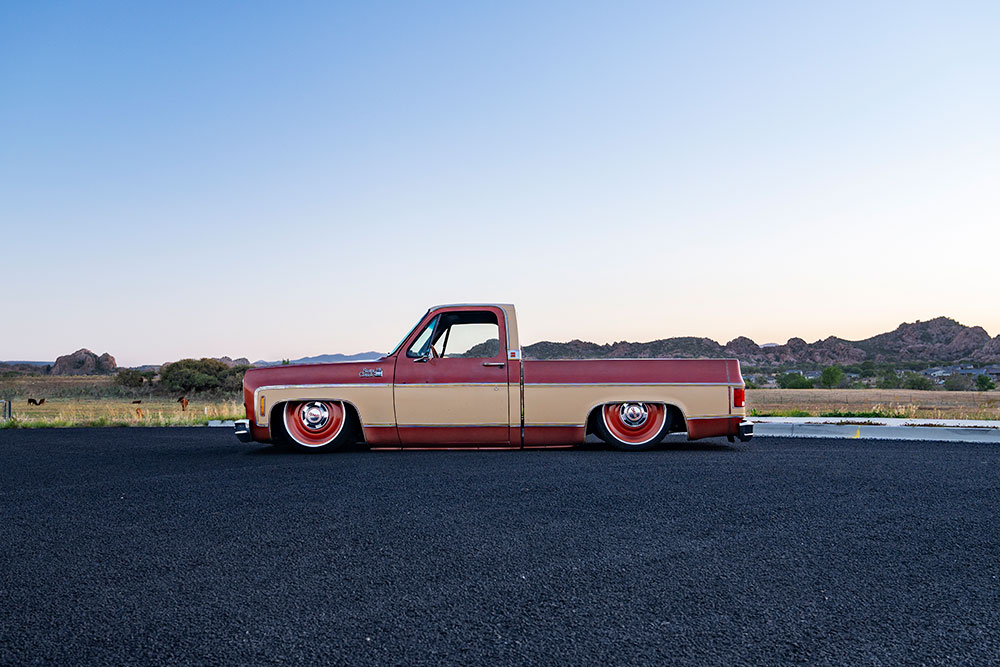 "So, there is this one other thing about the truck—it has an LS3 engine, and when I first drove it I wasn't all that impressed with its power. That said, I asked Del who his tuner was and then proceeded to meet up with him. I asked him if he could just make it a little better/faster/quicker … all the above. Well, he did, and I left his shop in awe over what he could do with a couple of tweaks and a tune.
Read More: A Coyote-Swapped First Gen Ford F100, That Took a Lifetime to Build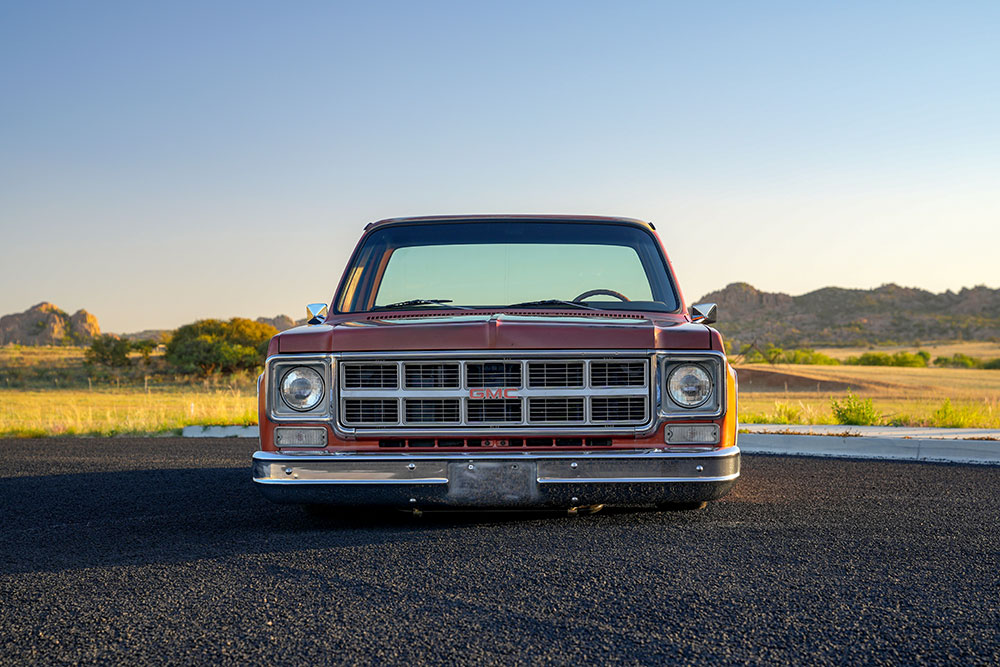 "Knowing I was getting it tuned that day my son called and asked how it went. Well, of course he wanted a ride, and despite the fact that it looked like it was going to rain a little, he quickly replied with, 'Don't be a (expletive deleted) dad, let's go for a ride!' Anyone who knows me knows that's all it takes, so I went to pick him up and go for a ride. Even though it was only sprinkling, it was still enough to make the road shiny. I didn't really want to get into it, so my son suggested a spot out by the airport where he and his friends do a little testing with their cars. Sounded like a great idea to me so we headed that way … no speeding and no burnouts!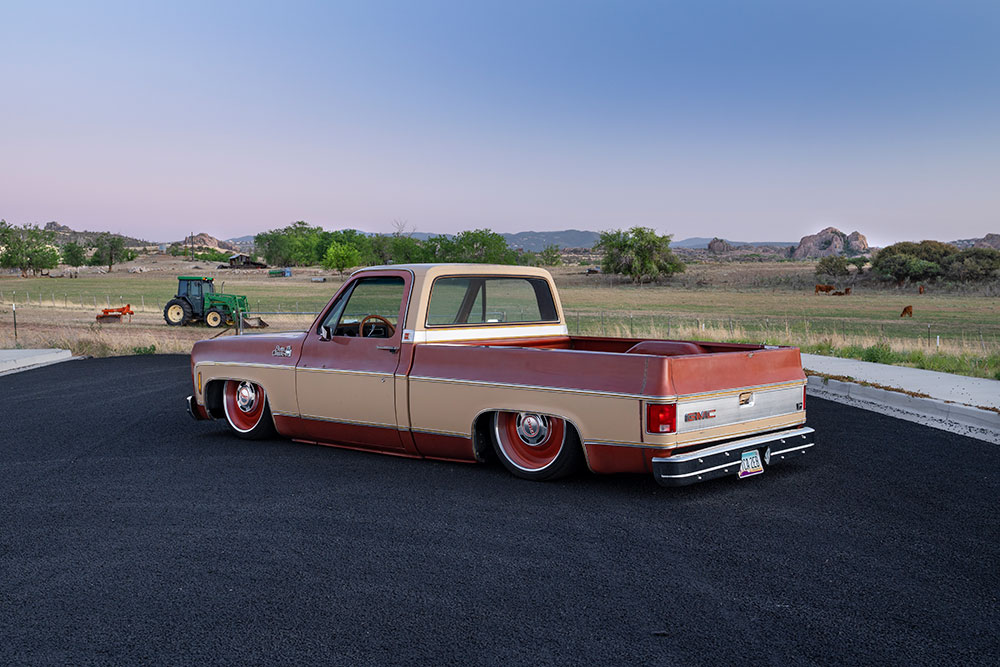 "We were about an eighth of a mile from a red light in an area where the speed limit was 50 mph and seeing the red light I began to slow. I was in the right lane with a couple of cars in front of me and no one in the left lane so as we approached the light, I decided it's always best to be at the front, so I started to move into the left lane. At the same time that I was changing lanes (maybe 45 mph), the light changed to green, so without hesitation I accelerated, causing the truck to downshift. Not a big deal—under any other circumstances—but with a fresh tune and a moist street, not so good! The truck immediately broke the tires loose and because I was already slightly at an angle, the truck decided it was best to drift the rest of the way through the lane change. Of course, I could have let off right then, but seeing as one of my favorite sayings is 'never lift' I tried to drive out of it. That did not work. We ended up doing several 360s into oncoming traffic. Amazingly enough we totaled four vehicles but fortunately no one was hurt."
That, obviously, was the end of Brownstone as she was initially known.
"Not long after I called Del. He sent me a picture of another 1977 Sierra he had just purchased and said, 'Bring Brownstone's remains over buddy, I got you covered!' Long story short, Del is one cool MF'er, and Brownstone 2.0 was born in true Delmo fashion!"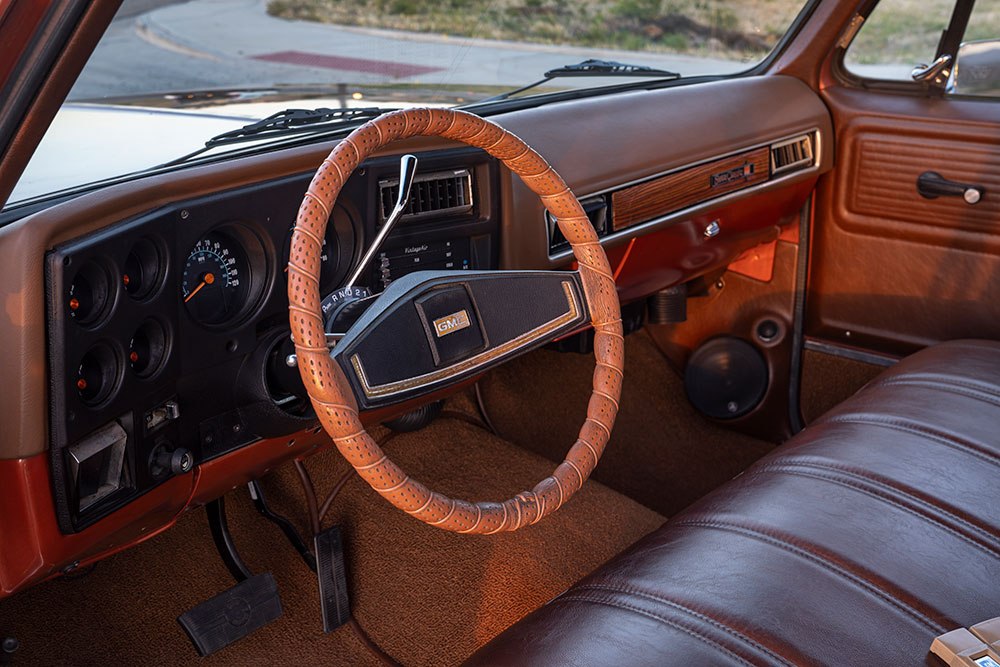 Read More: Goodguys Columbus Nationals' CK1500 Truck Giveaway
I'm glad to say that I know James. Will I ever go for a spin in Brownstone 2.0 or his K5 with even the slightest bit of moisture on the ground? Hell no!