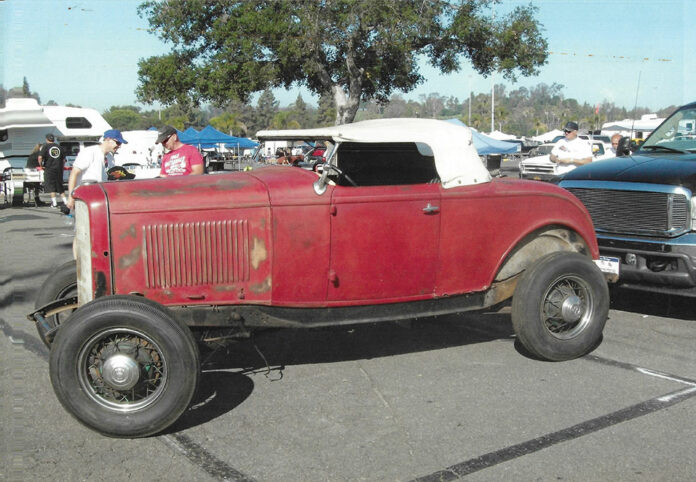 Vintage Ascestics With Father-and-Son Team at Ionia Hot Rod Shop
By Ron Ceridono
It's often said there's a right way and a wrong way to do everything. While that may hold true in many instances, when it comes to building hot rods there is a third option, the Dennis and Matt Lesky way at Ionia Hot Rod Shop (IHRS).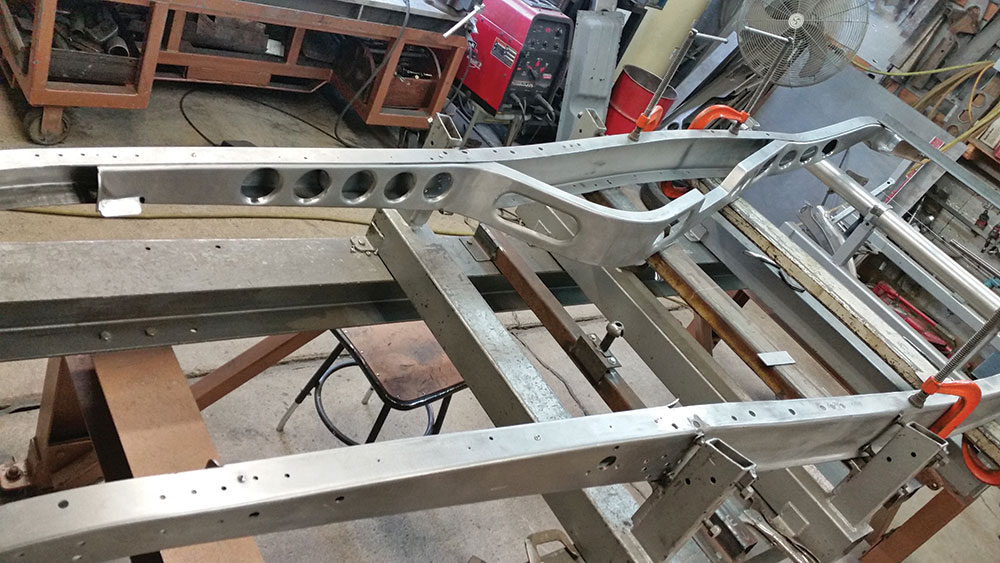 Read More: Pieced Together '34 Ford Highboy Coupe
We first met Dennis in 1994 at the National Hot Rod Association's 40th U.S. Nationals. He had driven his chopped 1932 sedan to the event, the former B/Gas drag race car was unmistakable with its vintage orange finish and the name "Regret" emblazoned on both doors. Over the next few years we followed some of the hot rod projects Dennis was involved with while still working at General Motors as a journeyman welder and realized he was creative and immensely talented. Perhaps owing to his familiarity with production parts, Dennis was becoming known for creating early chassis parts that looked like they were original equipment.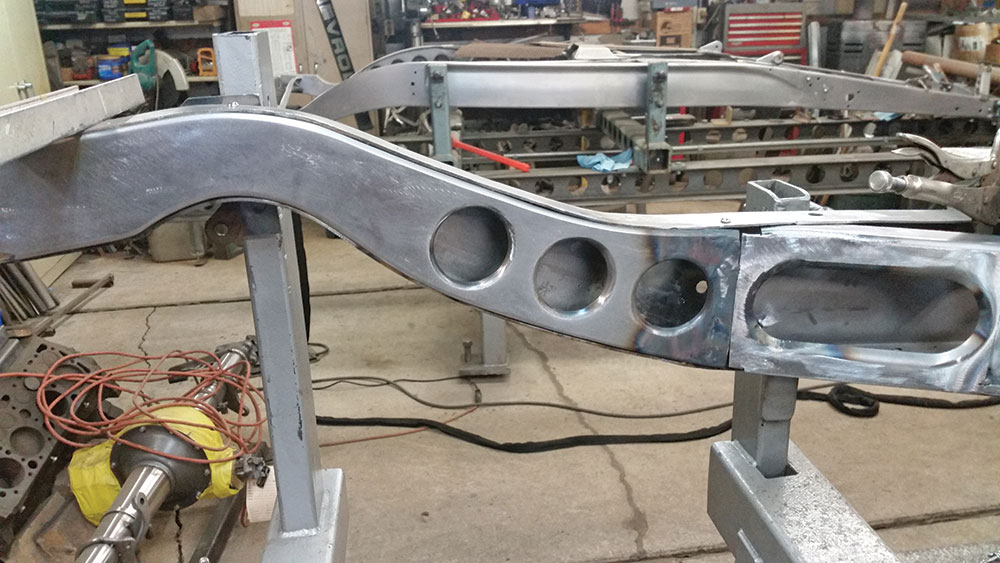 When Dennis retired from GM he decided to pursue his passion for creating unique hot rods along with his son, Matt. Evidently in the Lesky family tree this acorn didn't fall too far away as Matt's interest in hot rods started early in life. After high school his abilities were honed by working in tool and die and fabrication shops and those skills would prove to serve him well when he began working with his father in 1999. Together the talented father-and-son team opened Ionia Hot Rod Shop in 2000 and quickly developed a reputation among hot rodders in the know for innovation and craftsmanship.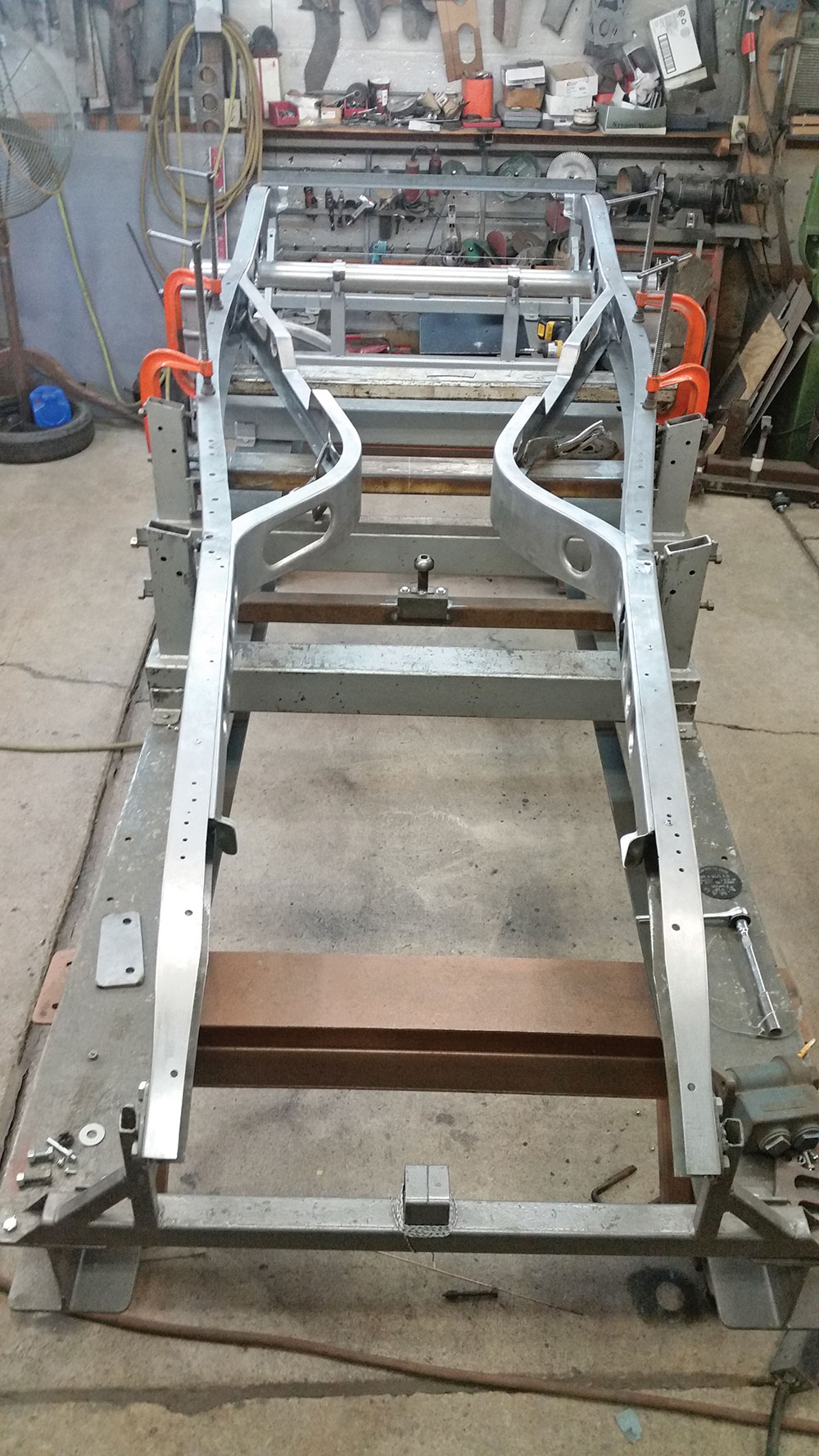 IHRS has developed a number of signature accents that can be found on everything they build, such as the "dimpled" holes in their frame boxing plates and cross members. The rolled edges of the round and oval holes have a finished, factory look. In addition, a great deal of effort is applied to blending welded components like the boxing plates and cross members to make them appear as one piece. Of course the use of solid rivets really adds to a frame's vintage aesthetics.
Over the years a number of high-profile hot rods have rolled out of the IHRS doors. One such was Geoffrey Skene's 1932 Ford roadster that was a magazine cover car. As a loyal customer who appreciates talent, Skene decided to have IHRS build a stablemate to that award-winning Ford Highboy. A second car is now under construction, the Skene 2.0, so to speak. This new car is loaded with vintage appeal, including a Flathead Ford V8 with Dixon F heads (intake valves are in the block, exhausts are in the heads) from H&H Flatheads at one end and a Cyclone quick-change at the other. There are other vintage tricks as well, such as the steering box. While it looks similar to the original, Neal Jennings supplied a modified worm and roller unit from a Nash that is vastly smoother and easier to steer than the original Ford worm and sector design.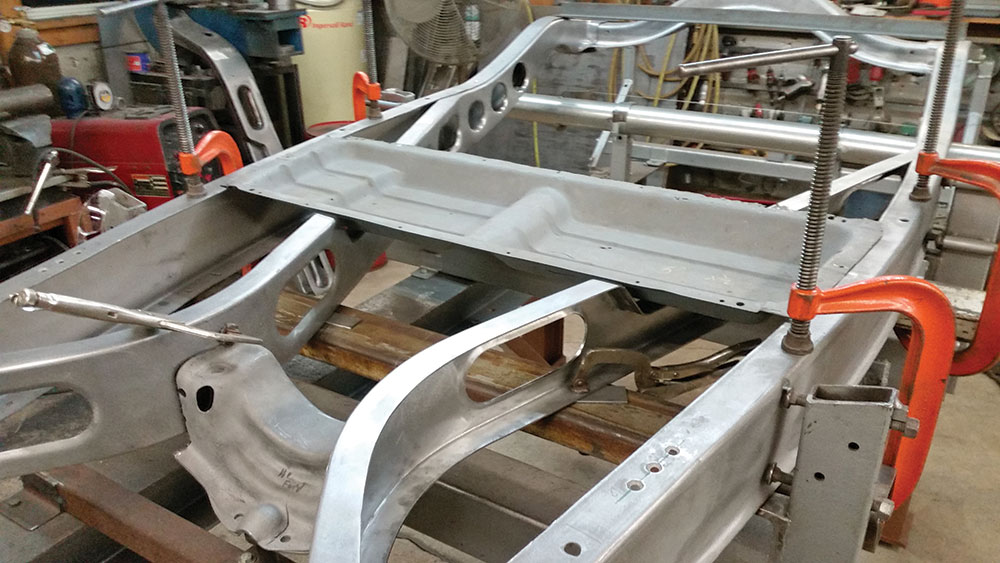 Of course the foundation for it all is a frame built in the unique IHRS style.
Read More: 1932 Ford Highboy Roadster New Zealand-Style
As Matt explains it, the intent for this new car was to build a 1932 frame with a later-style cross member and make it look like it left the factory that way. Take a look at the following photos and see if you agree that is exactly what has been accomplished.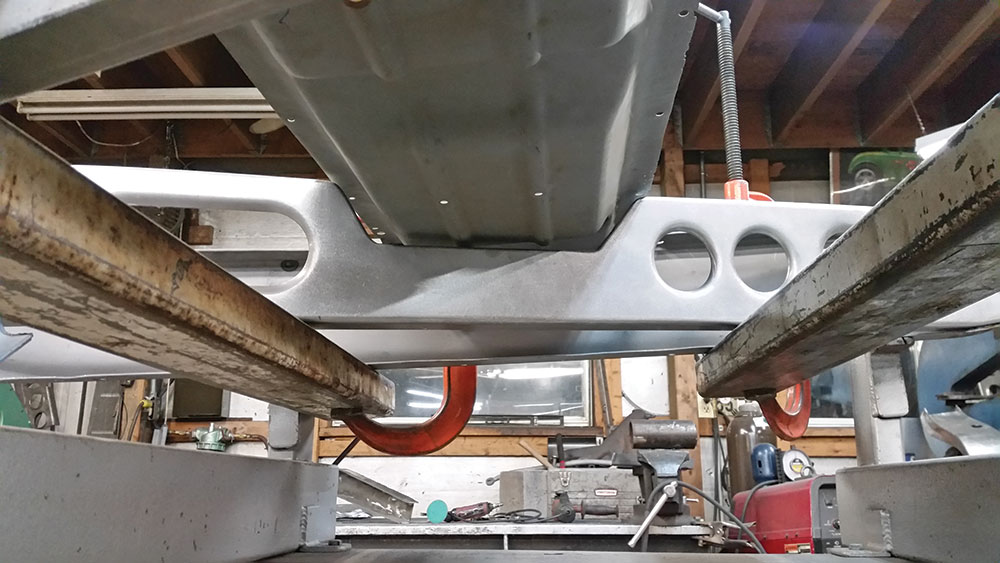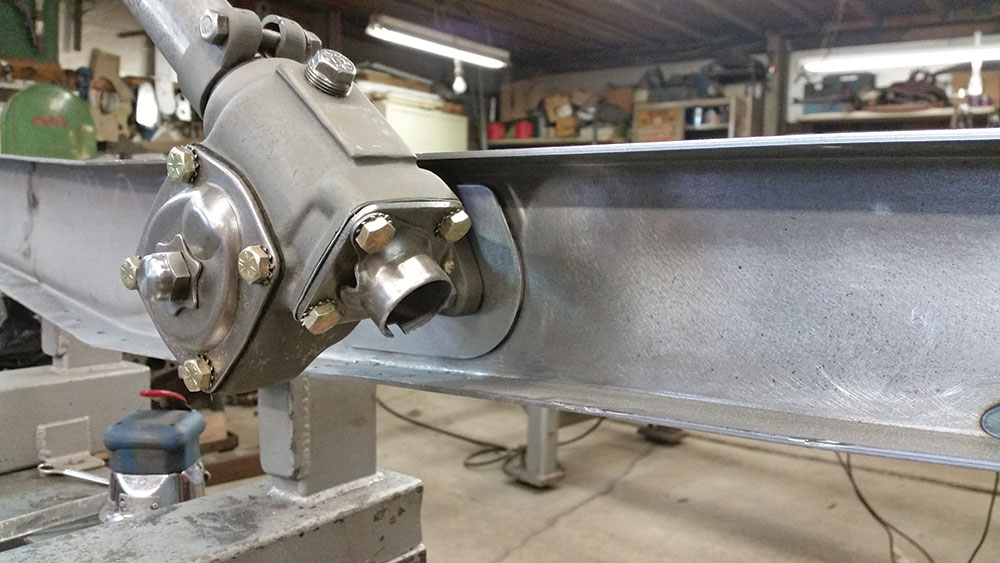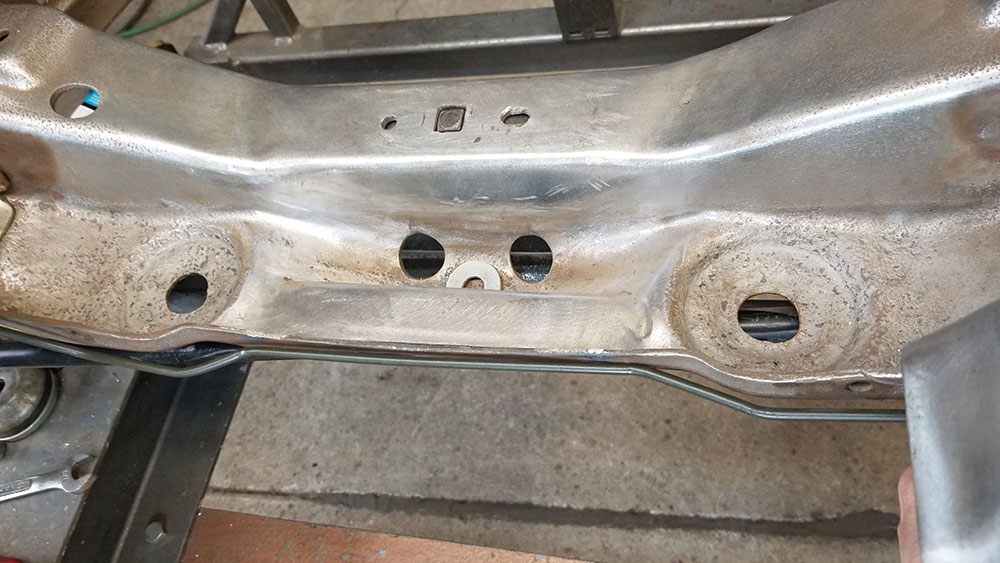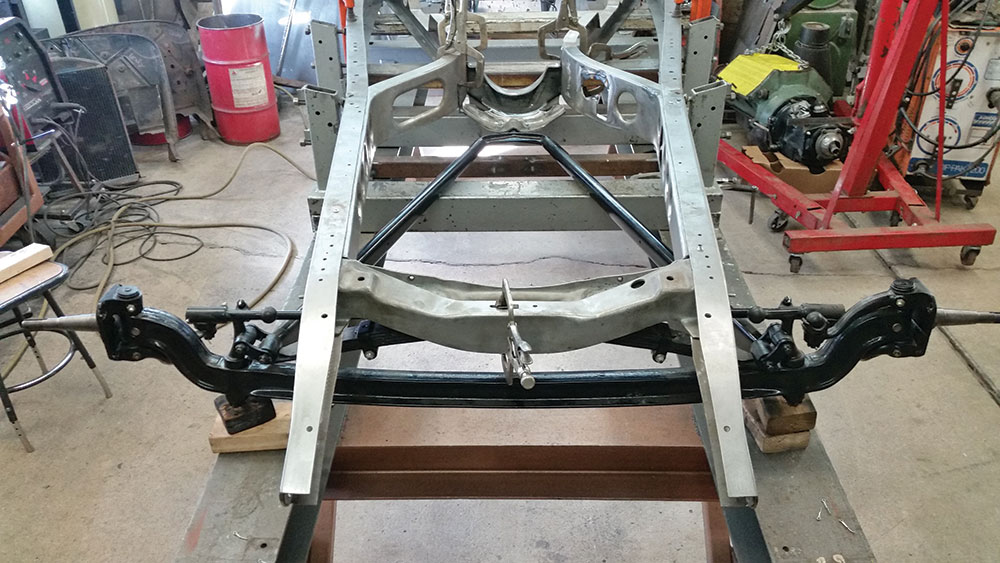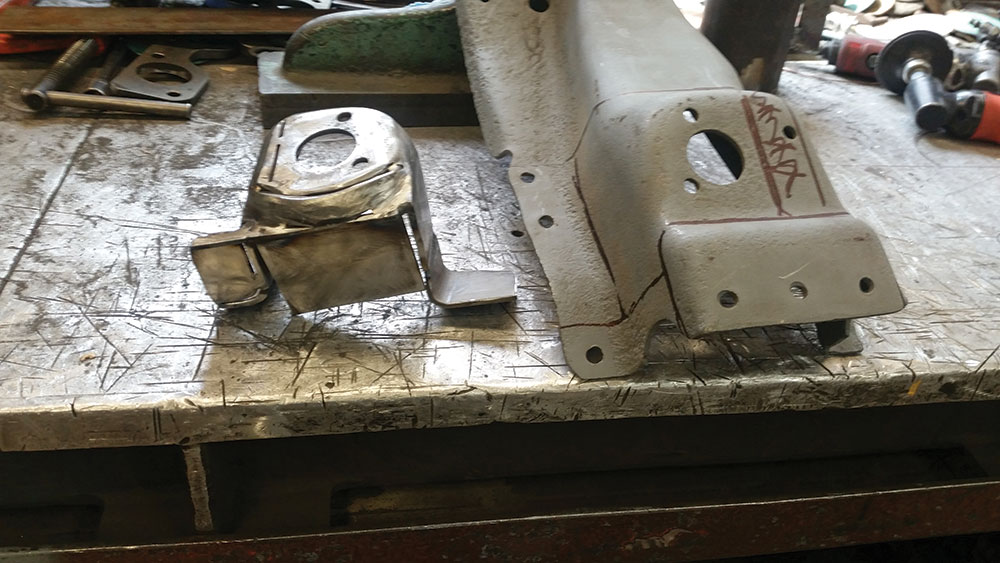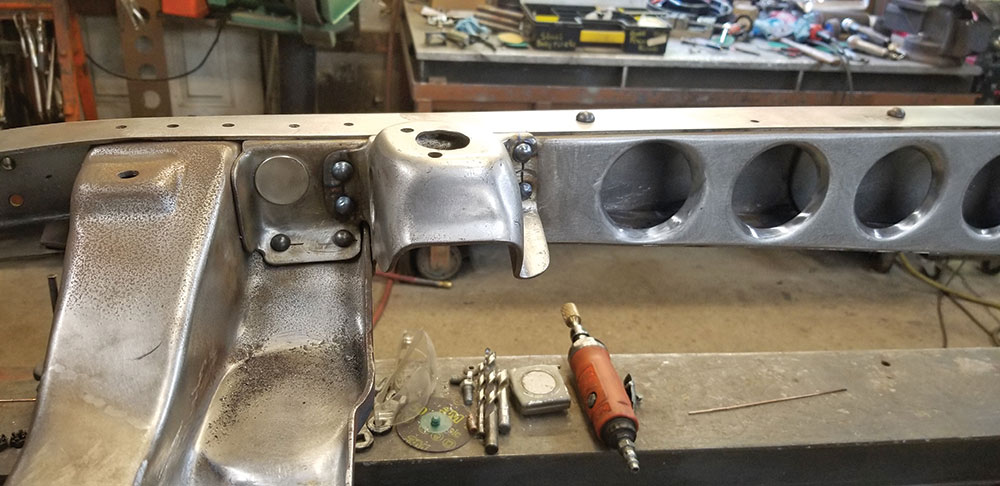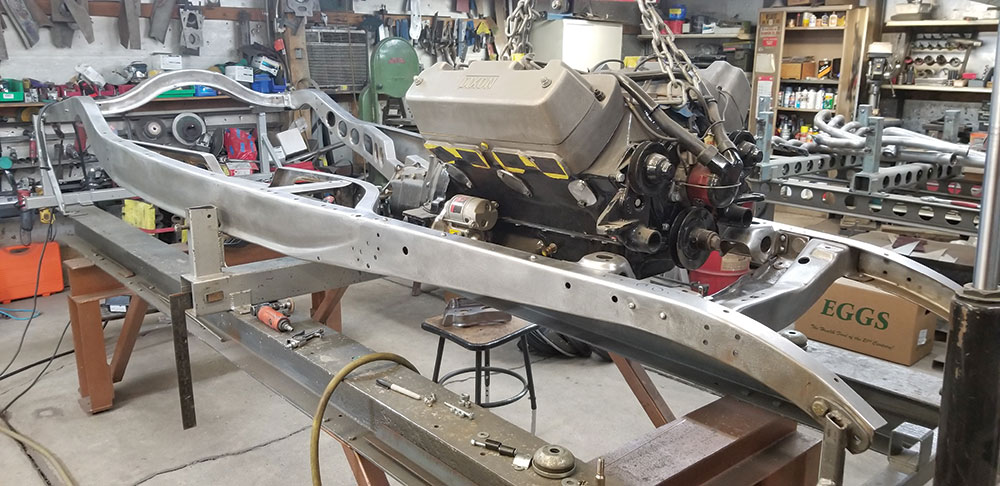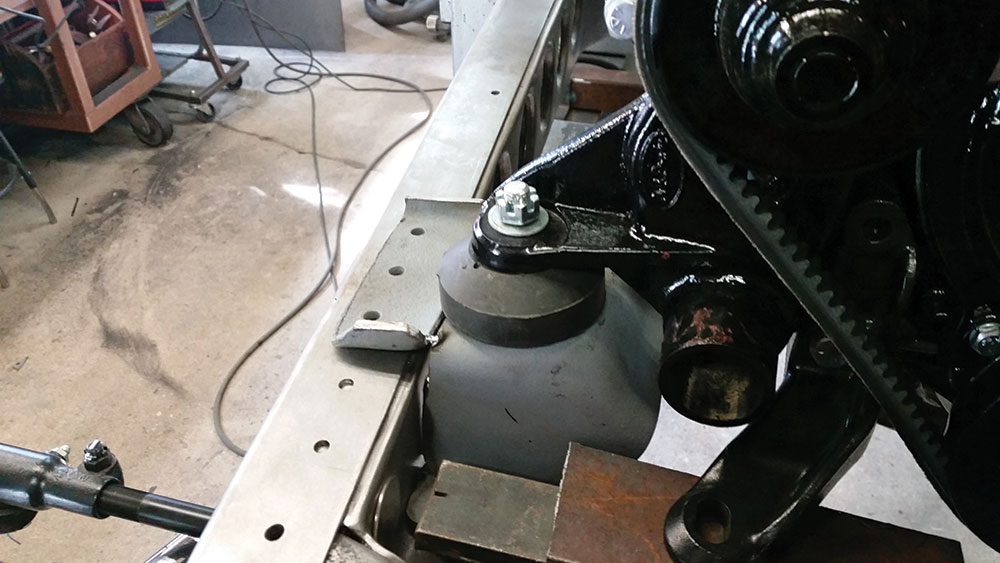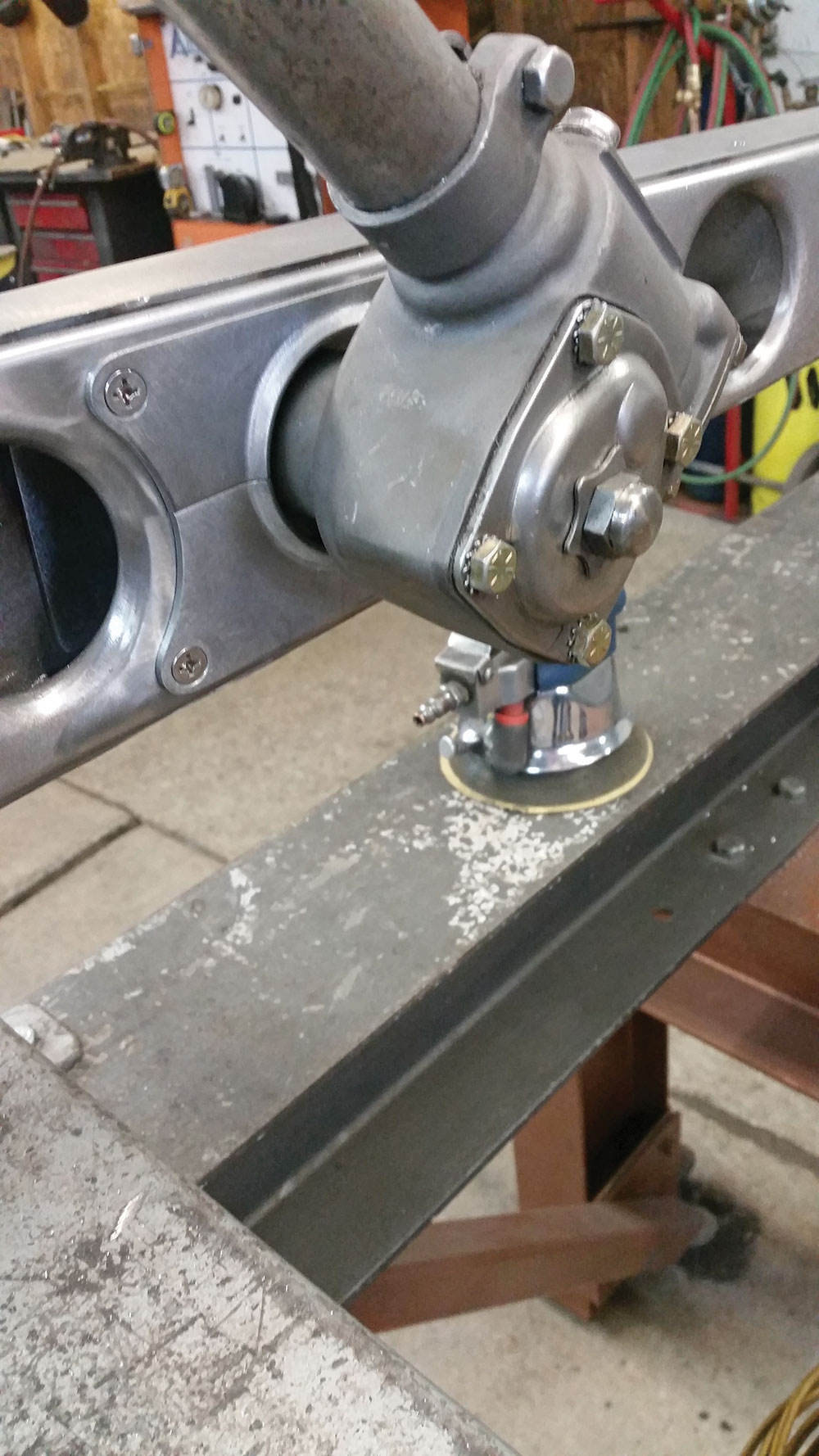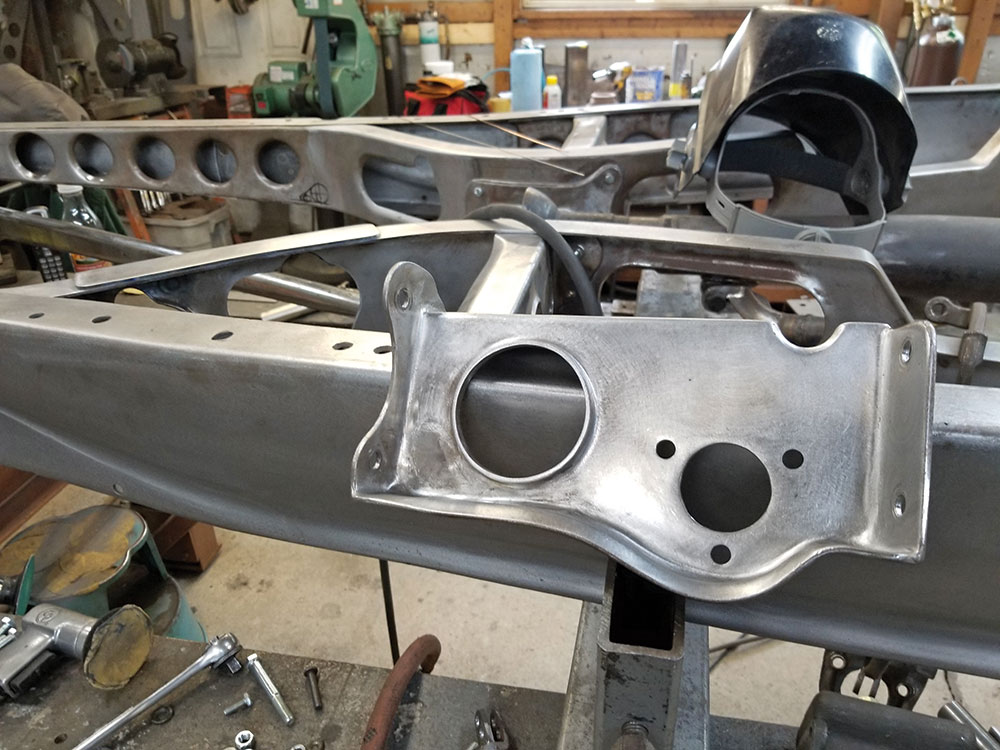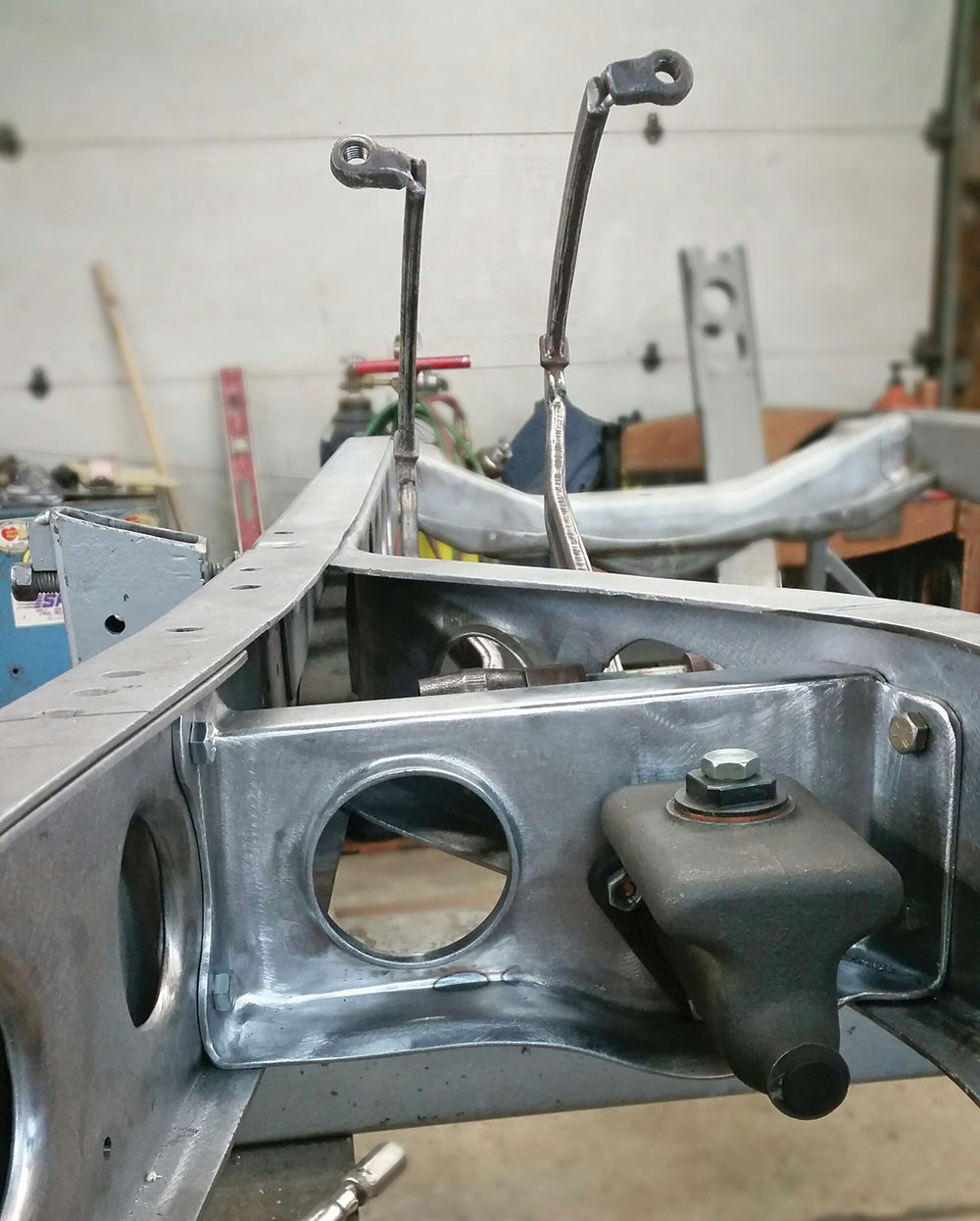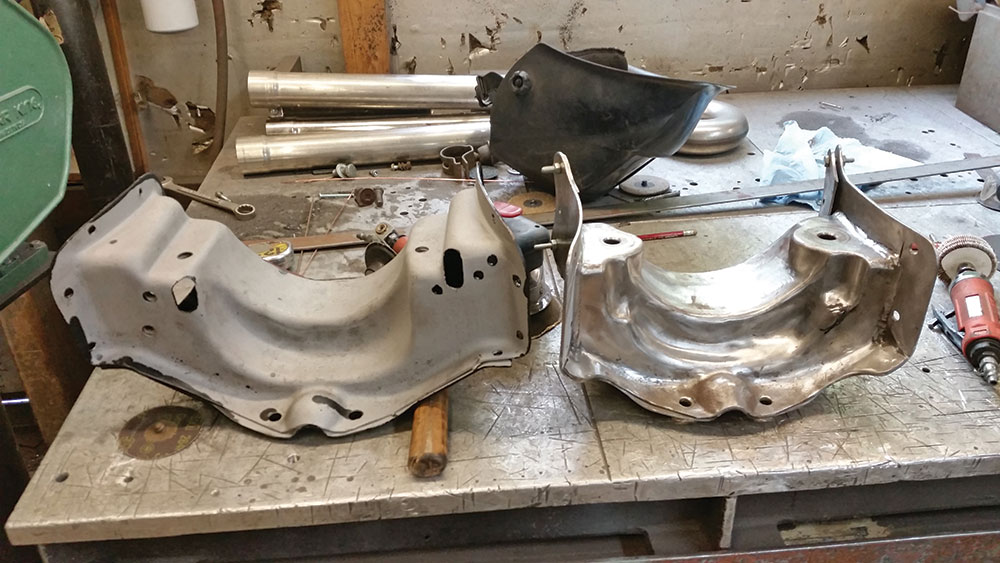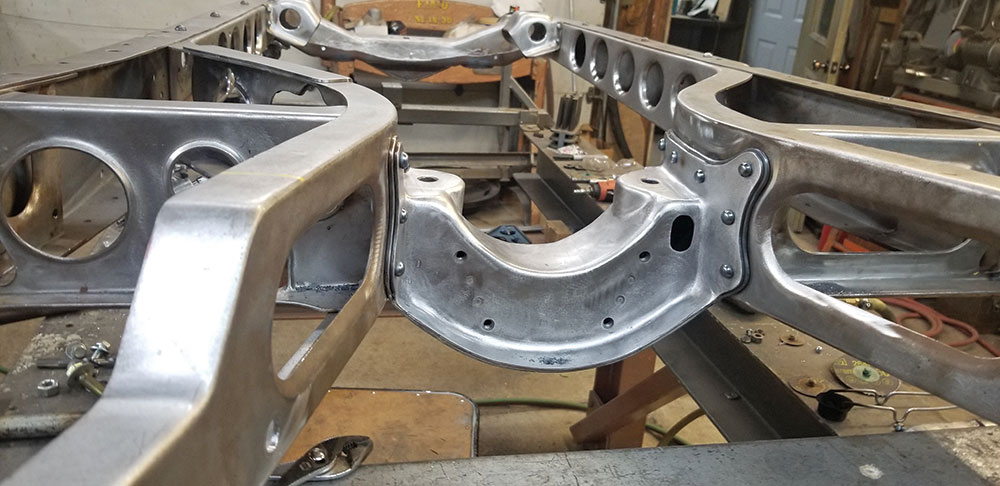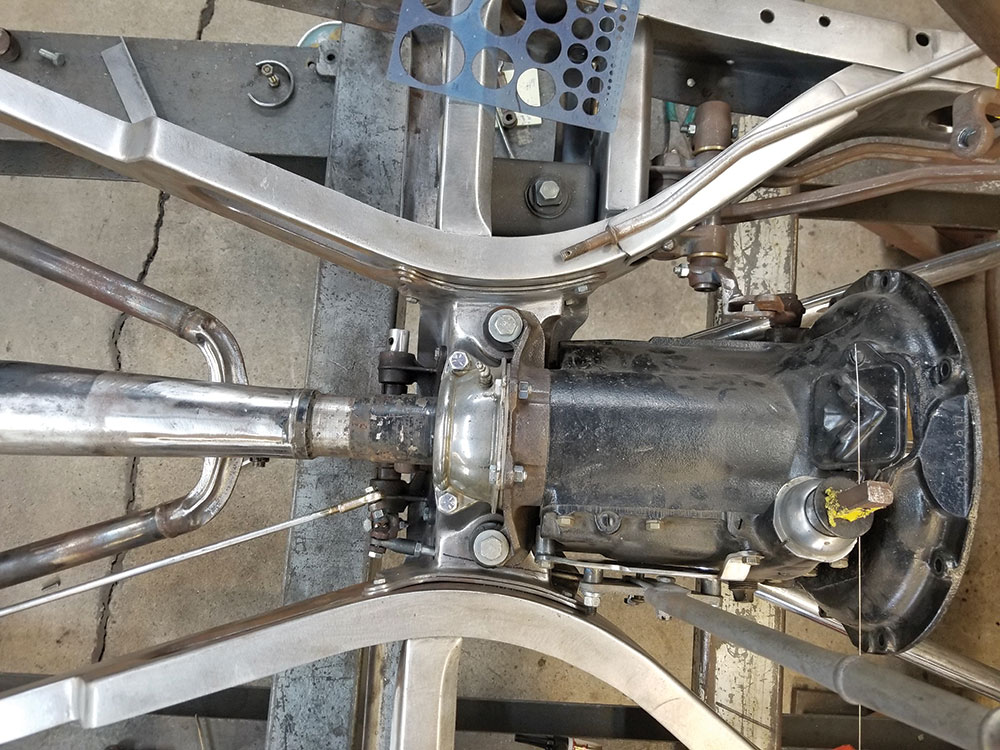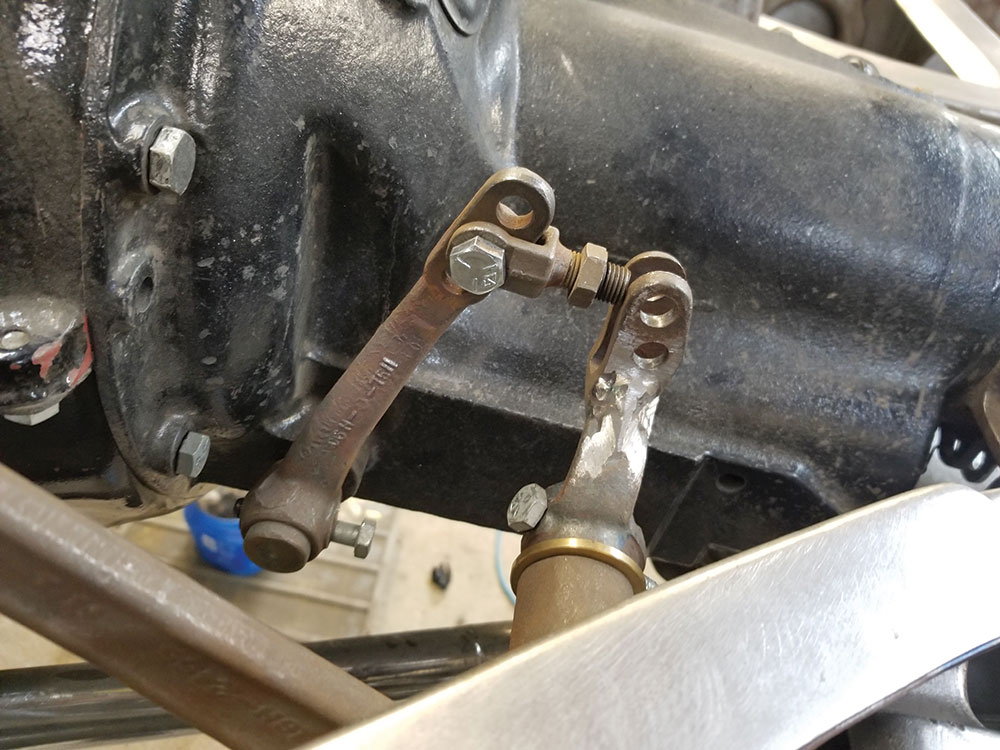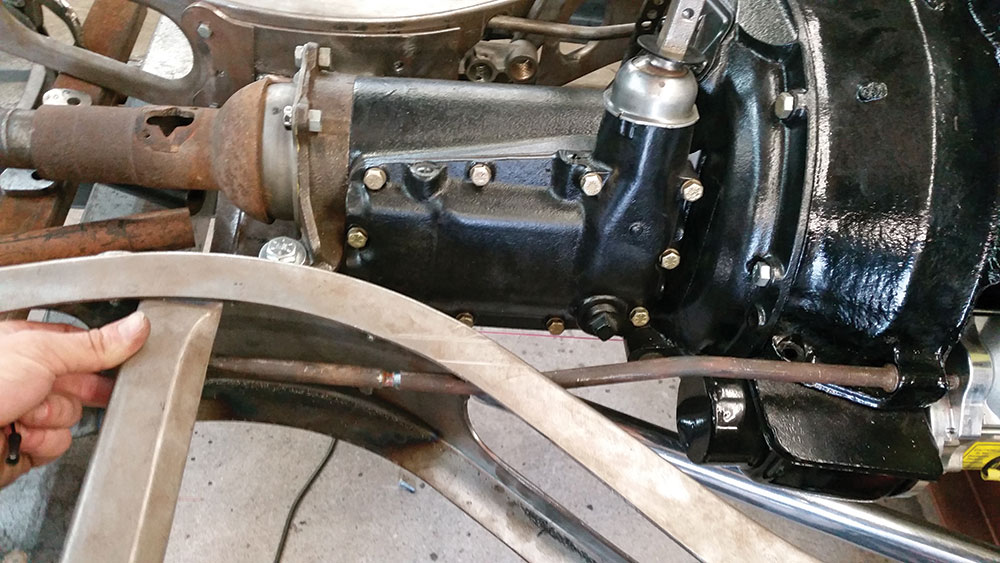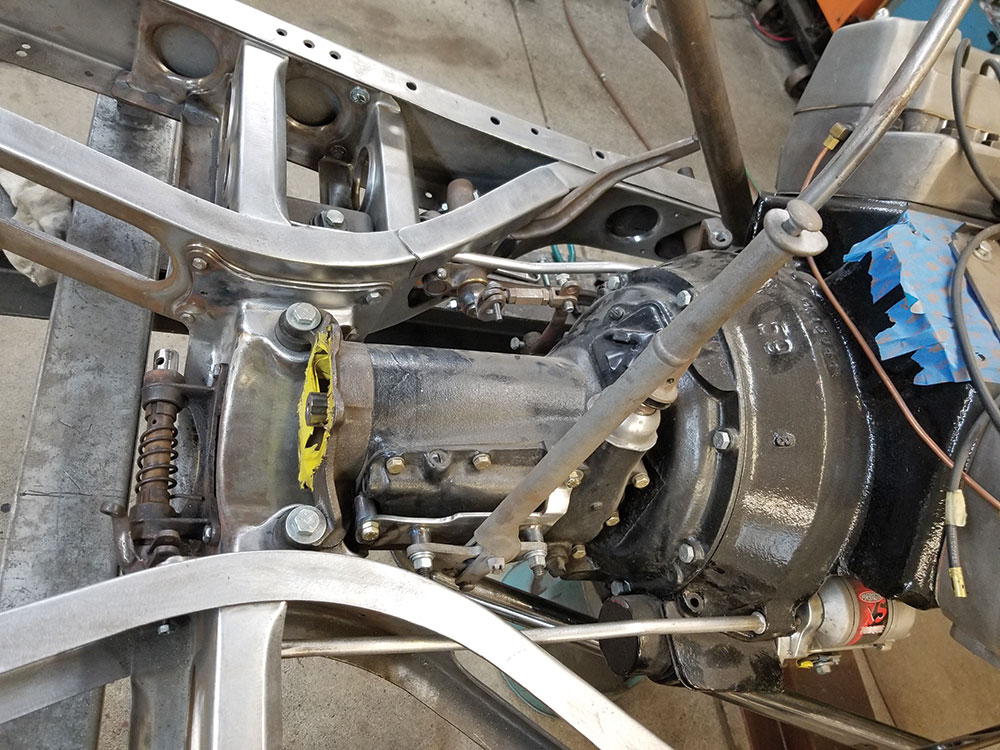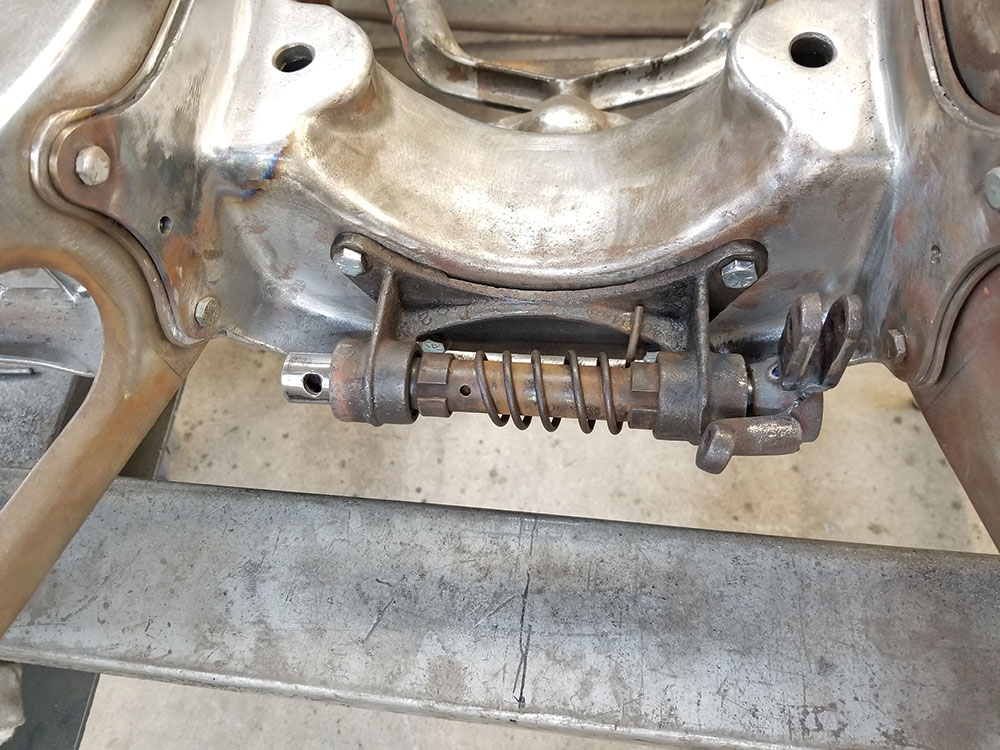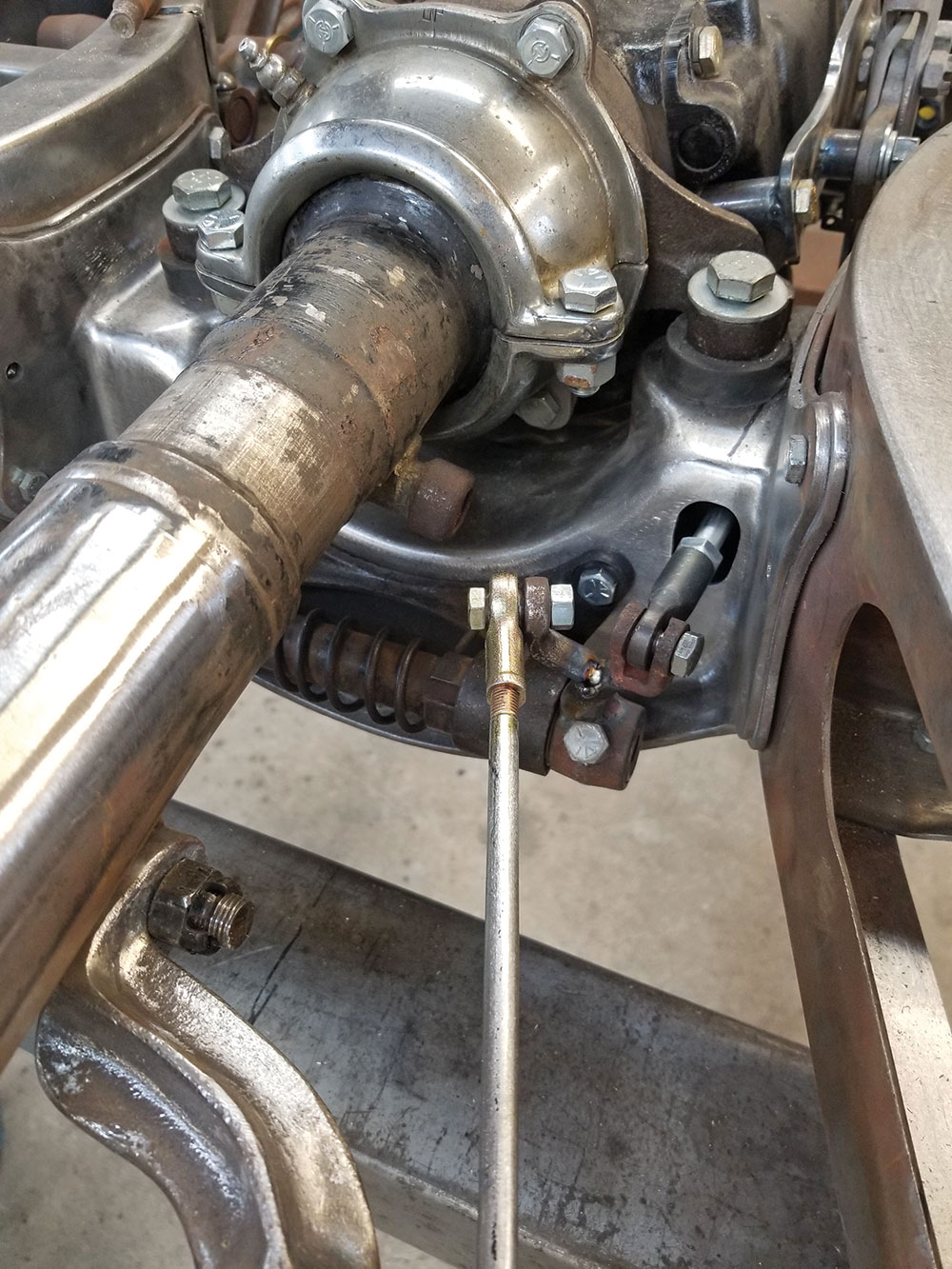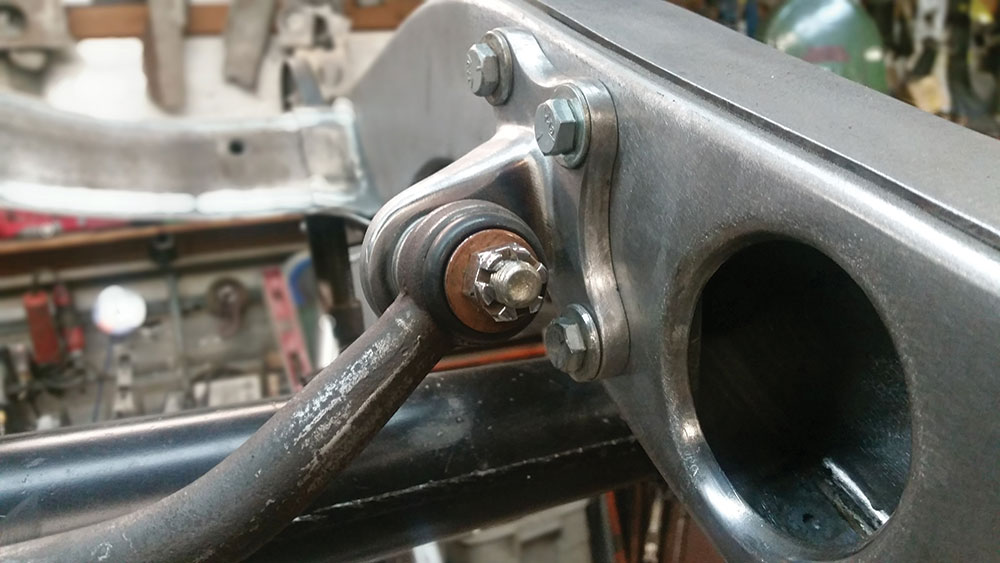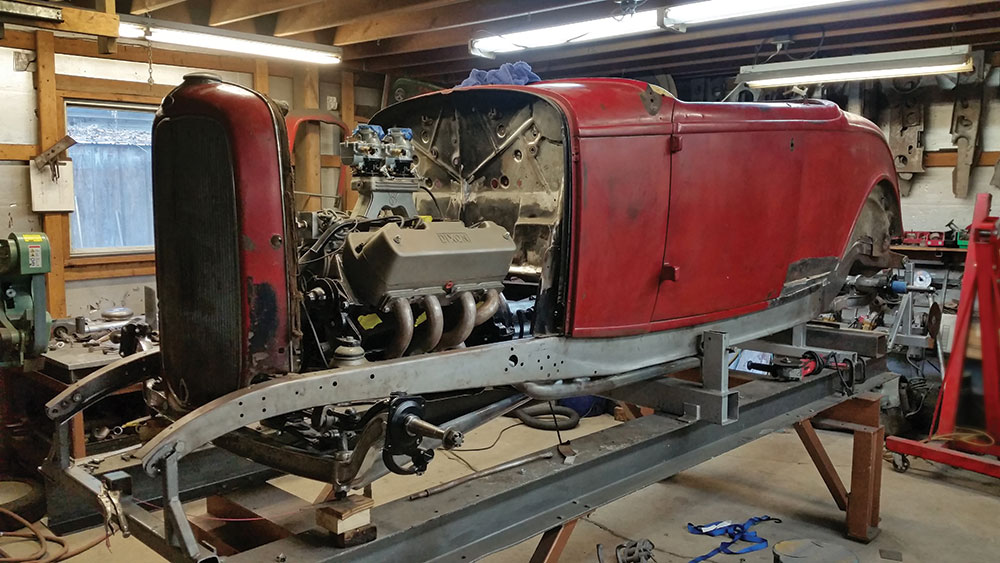 Sources:
Ionia Hot Rod Shop
(616) 527-5051
ioniahotrods.com
H&H Flatheads
(818) 248-2371
handhflatheads.com
Neal Jennings
Neal's Hot Rod Parts
nhrp@att.net