MetalWorks Updates an Iconic Corvette
By Ron Ceridono   –   Photography by Chadly Johnson
Eugene, Oregon, is noteworthy for a variety of reasons: it's home to the University of Oregon, Animal House was filmed there, but more importantly for us, it's where you'll find MetalWorks, one of the premier restoration and hot rod shops in the country. In the 20 years since Jon Mannila founded the company, he and his crew have gained a reputation for turning out quality vehicles that are not only prizewinning caliber in appearance, but are solid, reliable drivers as well.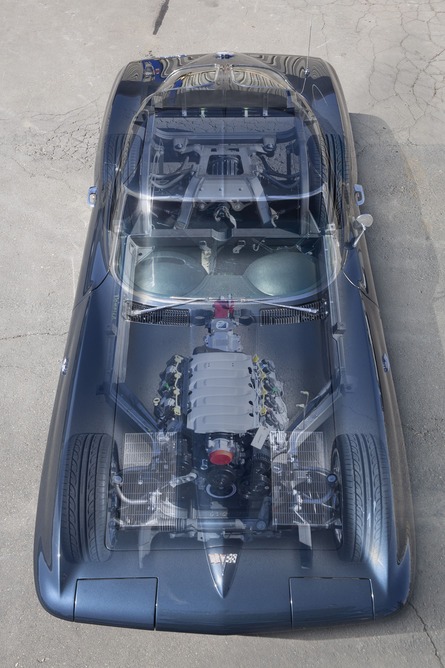 Along with MetalWorks' expertise in fabrication, body, and paintwork, Mannila and his team have the knowledge to guide customers in selecting components that work together. They pride themselves on coordinating components when updating vintage vehicles to Pro Touring status; a case in point is Sam Dommer's '63 Corvette.
When the C2 Corvette series that ran from 1963-67 was introduced it was hailed as revolutionary. The styling was striking and under the sexy new fiberglass body was a new chassis. Over the five-year run C2 Corvettes received minor styling changes (most notably the removal of the split in the rear window due to safety concerns) and the chassis remained relatively unchanged, the biggest improvement was the switch from four-wheel drum brakes to discs at all four corners in 1965. But while the new C2 front suspension and steering and the innovative independent rear suspension were certainly considered an exotic combination in their day, that was then and this is now.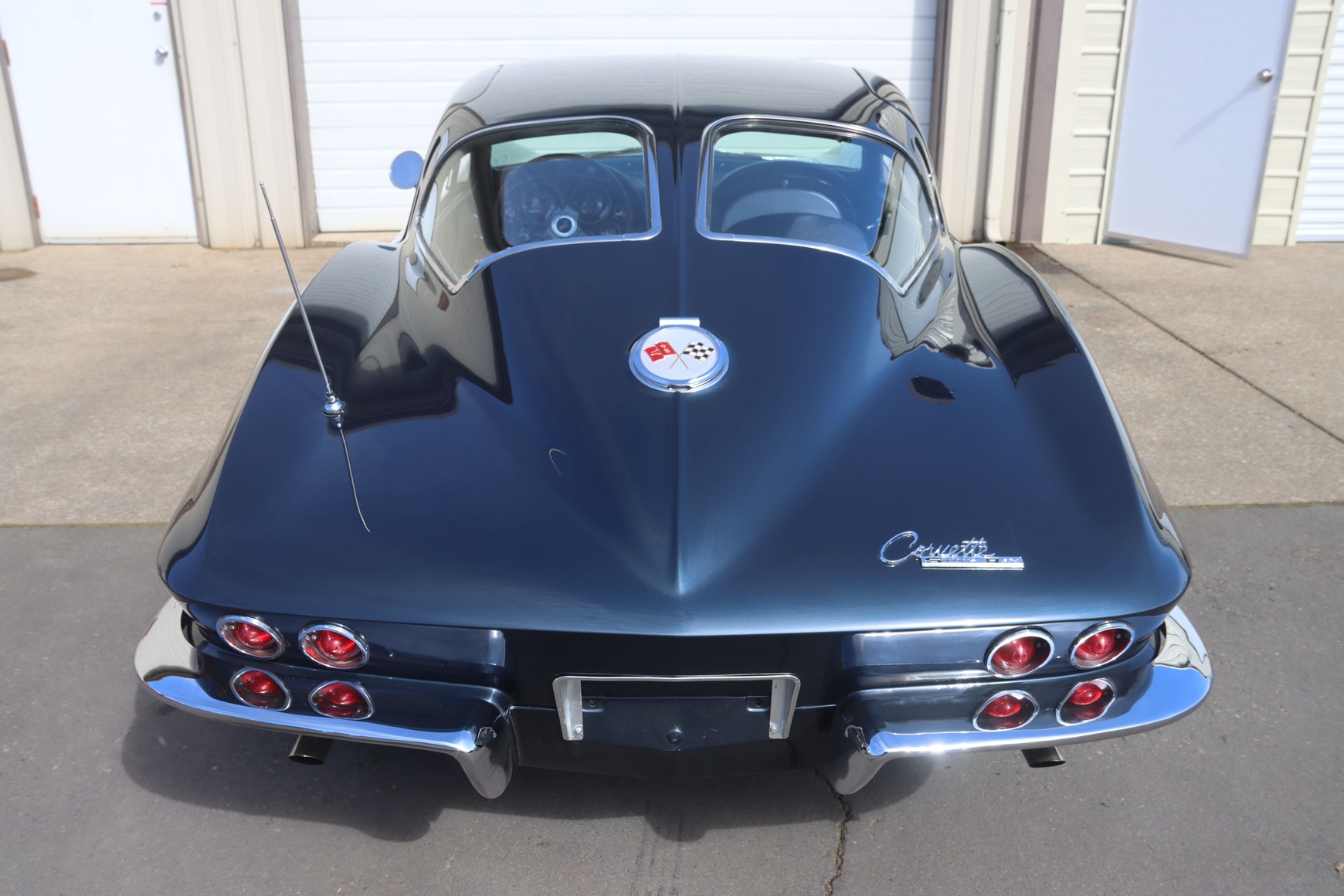 Read More: How to Make Tubing Flares the Right Way
The truth is the C2 front suspension wasn't anything special, it was basically the same as what was under a Chevrolet passenger car. And while the IRS was unique it had a host of handling peccadillos, including poor toe, camber, and antisquat control. Of course, rolling on skinny bias-ply rubber (6.70 x 15 in '63 and '64, 7.75 x 15 in '65, '66, '67) didn't help. But the fact remains for a C2 to have performance commensurate with its visual impact a modern chassis is in order, and that's where Art Morrison Enterprises enters into our story. MetalWorks slid a complete new AME GT Sport chassis under Dommer's split window.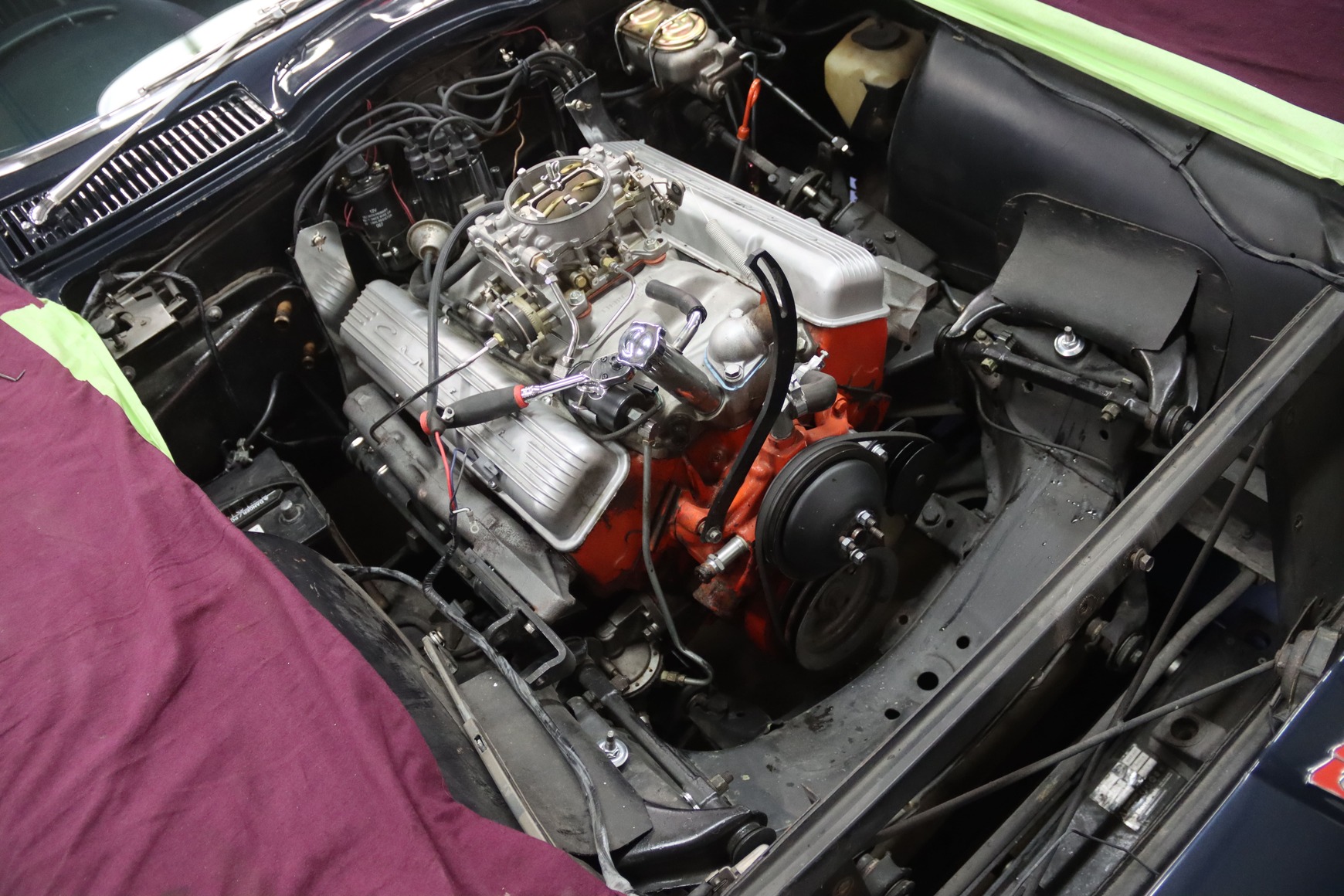 As the stock frame fits tightly to the body, AME's replacement duplicates the original contours while increasing torsional rigidity. GT Sport chassis are available with ride heights 1-3/4 or 3 inches lower than stock and engine/trans mounts for small-block, big-block, and late-model LS power coupled to all popular manual and automatic transmissions are available.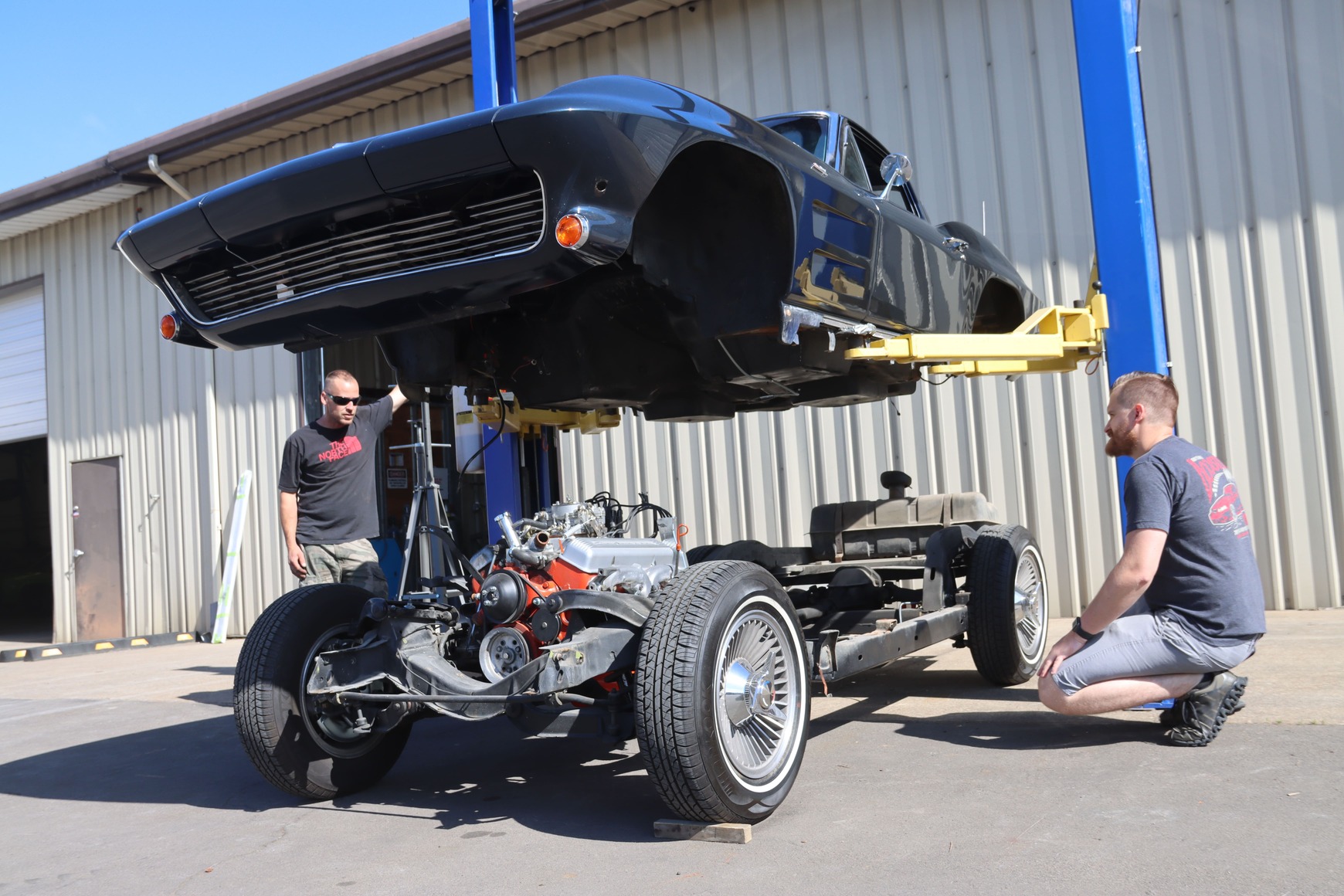 Up front the AME GT Sport chassis features a specially engineered IFS with tubular control arms, coilovers, antiroll bar, and rack-and-pinion steering with steering Ackerman geometry similar to high-end European sports cars to improve cornering grip and stability. In the rear is AME's sophisticated multi-link rear suspension that is far superior to the C2's original IRS.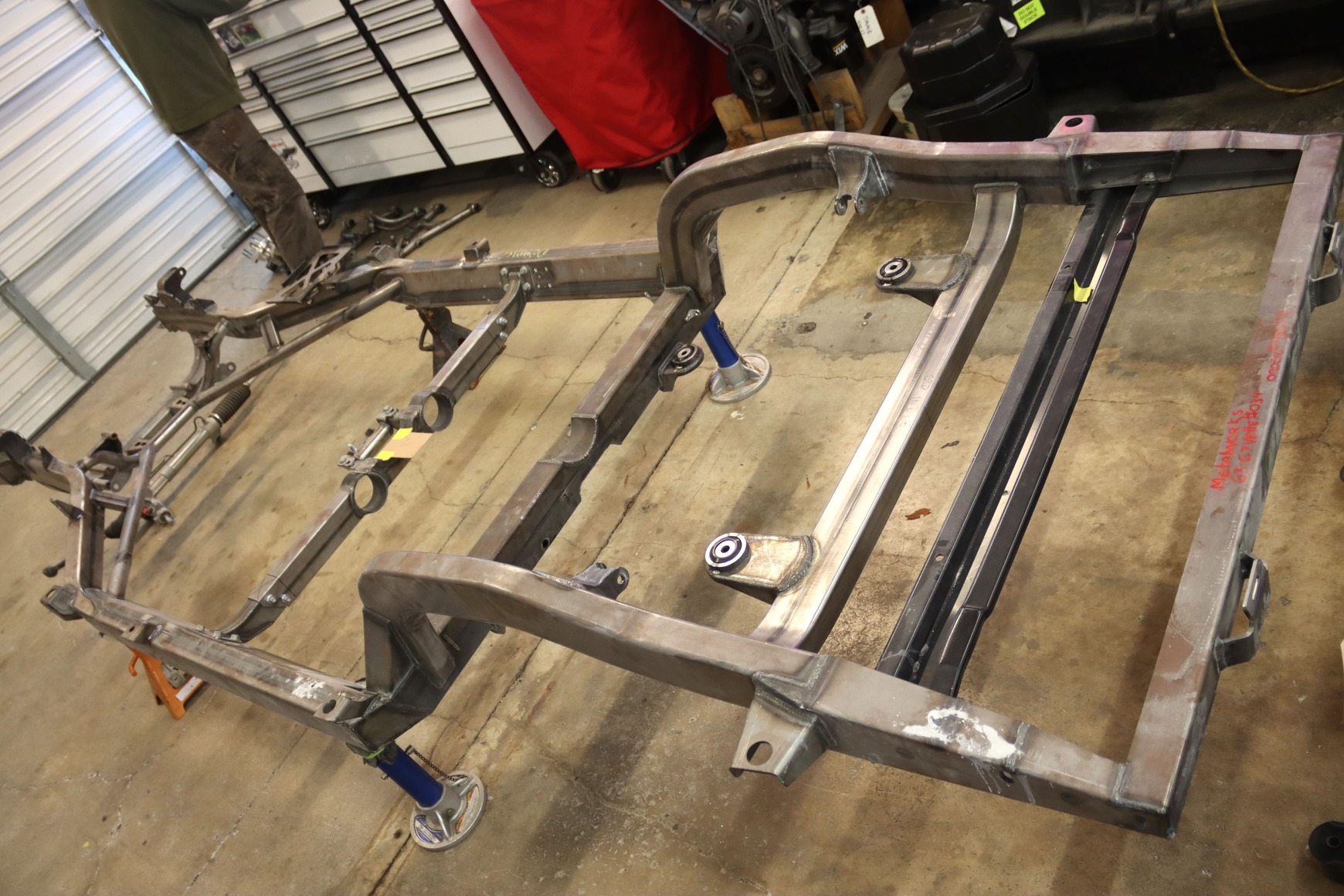 With this project, MetalWorks combined beauty and brawn, the stunning styling of a vintage Corvette with the contemporary performance offered by an AME chassis and modern running gear. The end result really is the best of both worlds.
Check it out: Turn that crate ls engine into a vintage work of art with ls classic series by Lokar!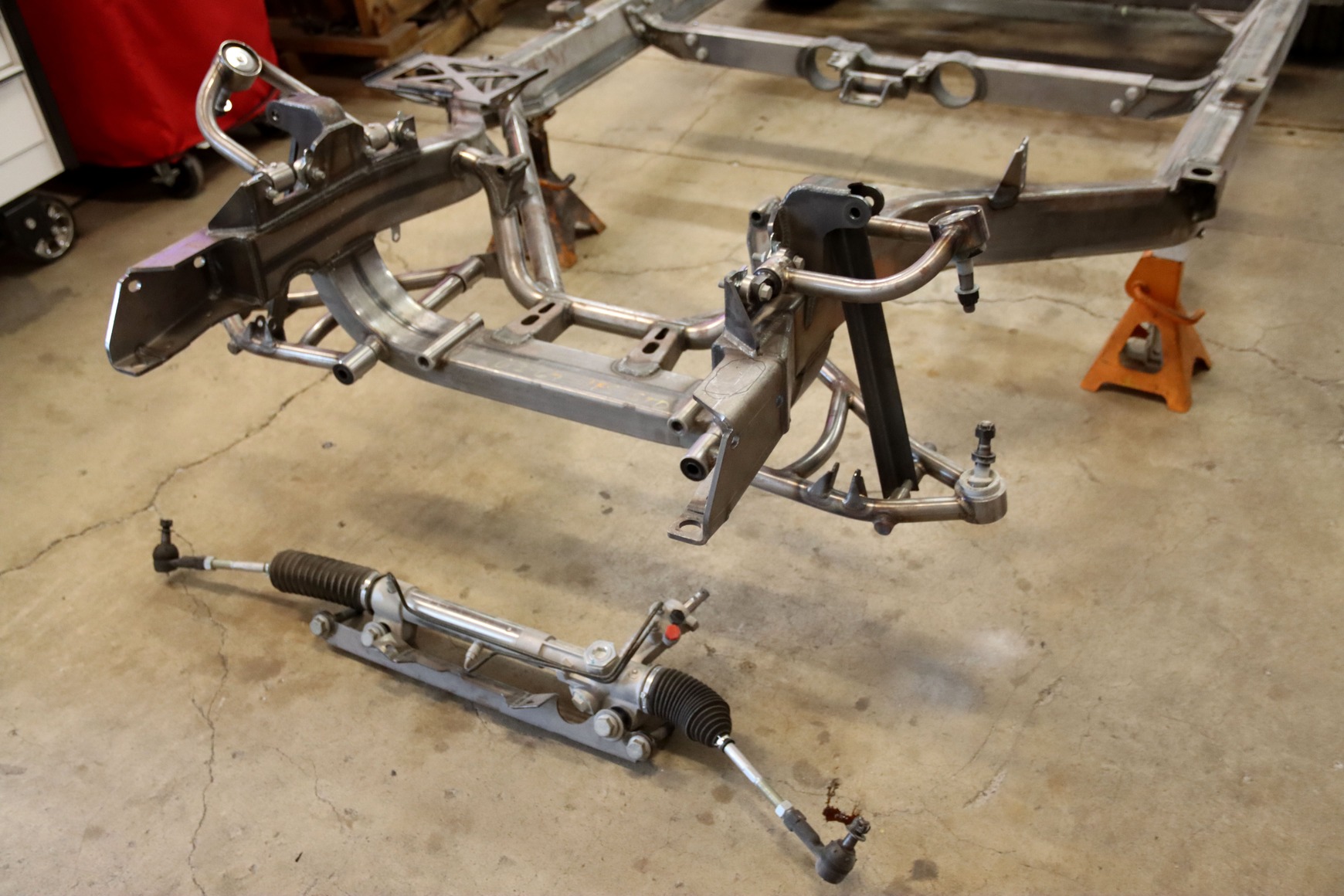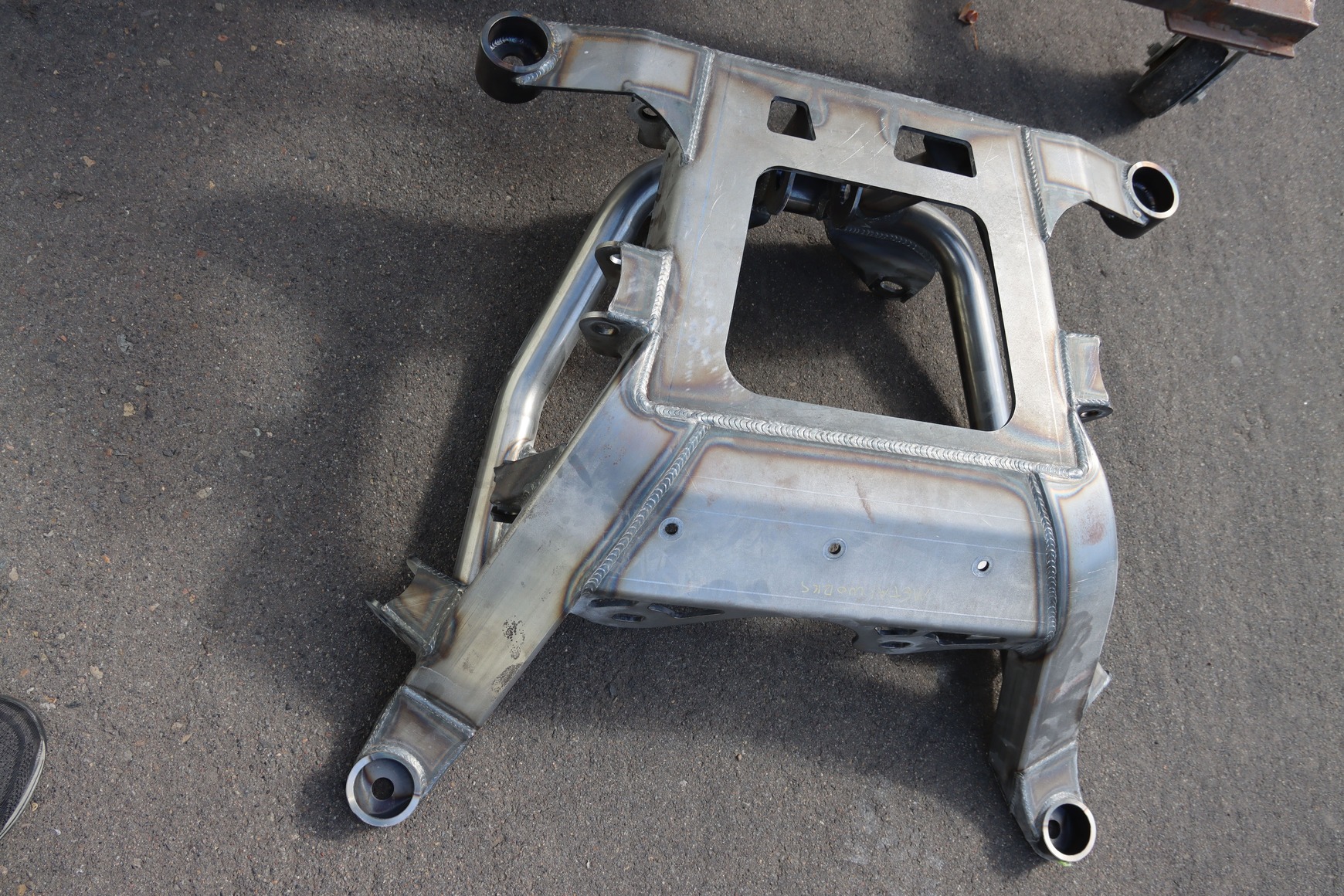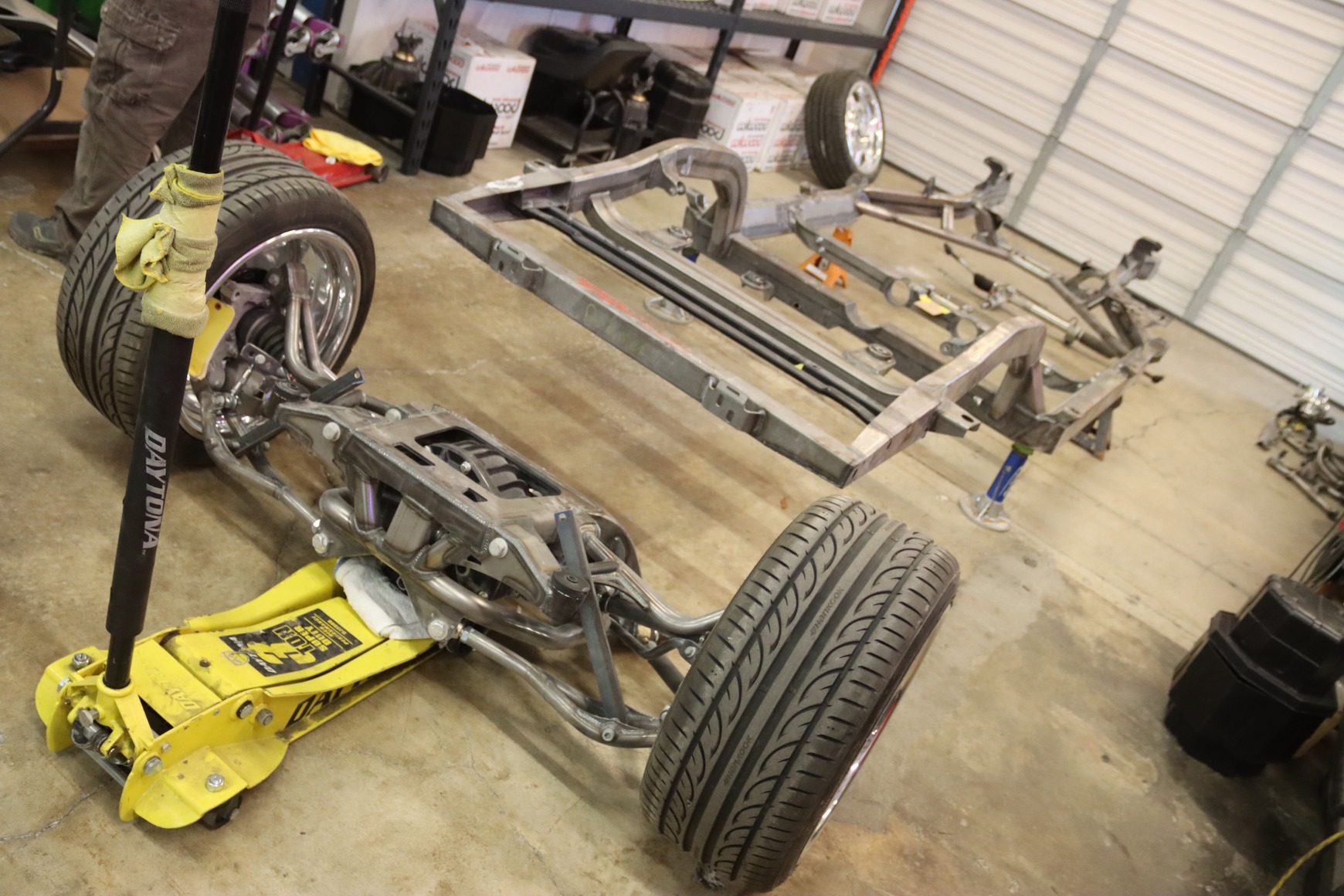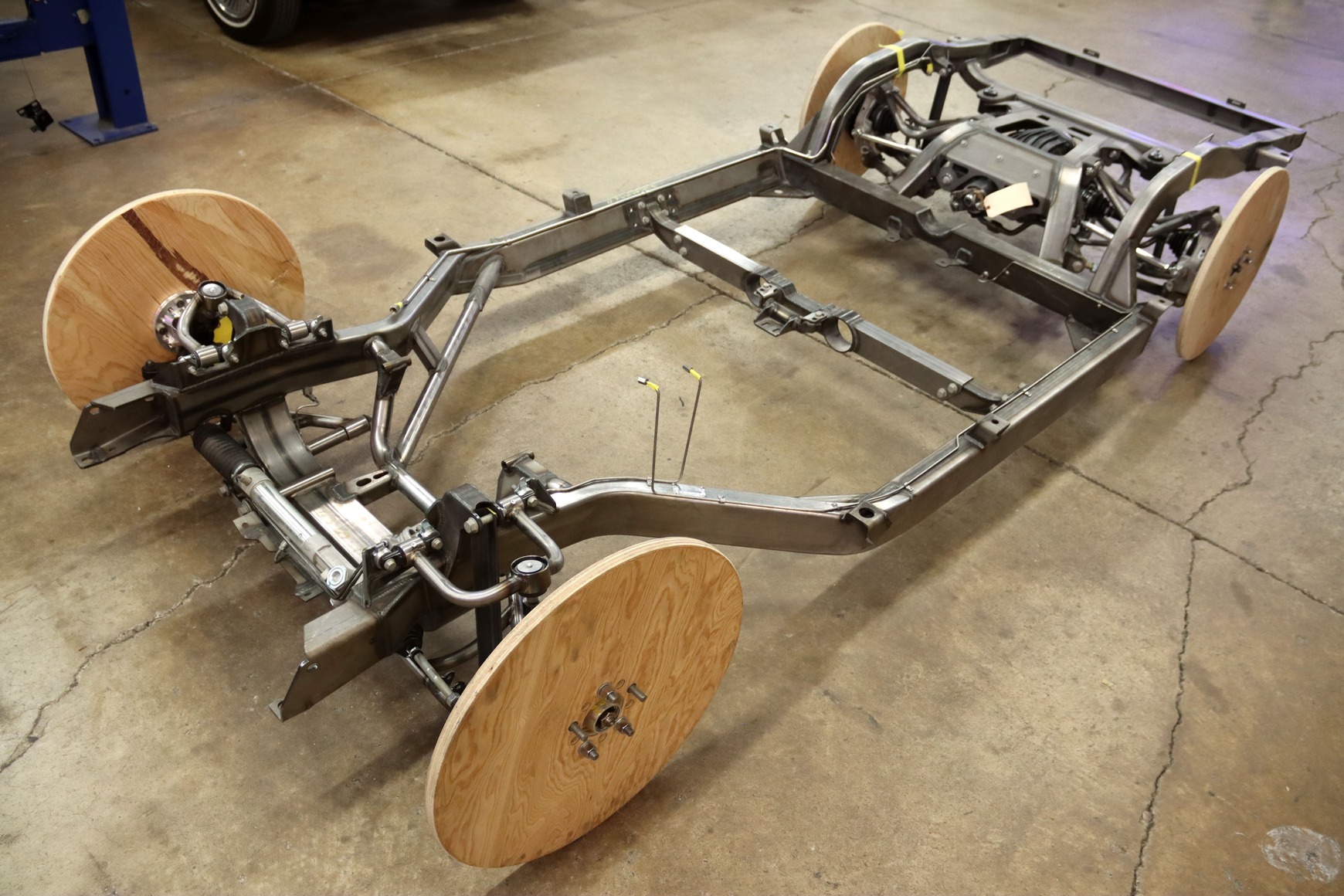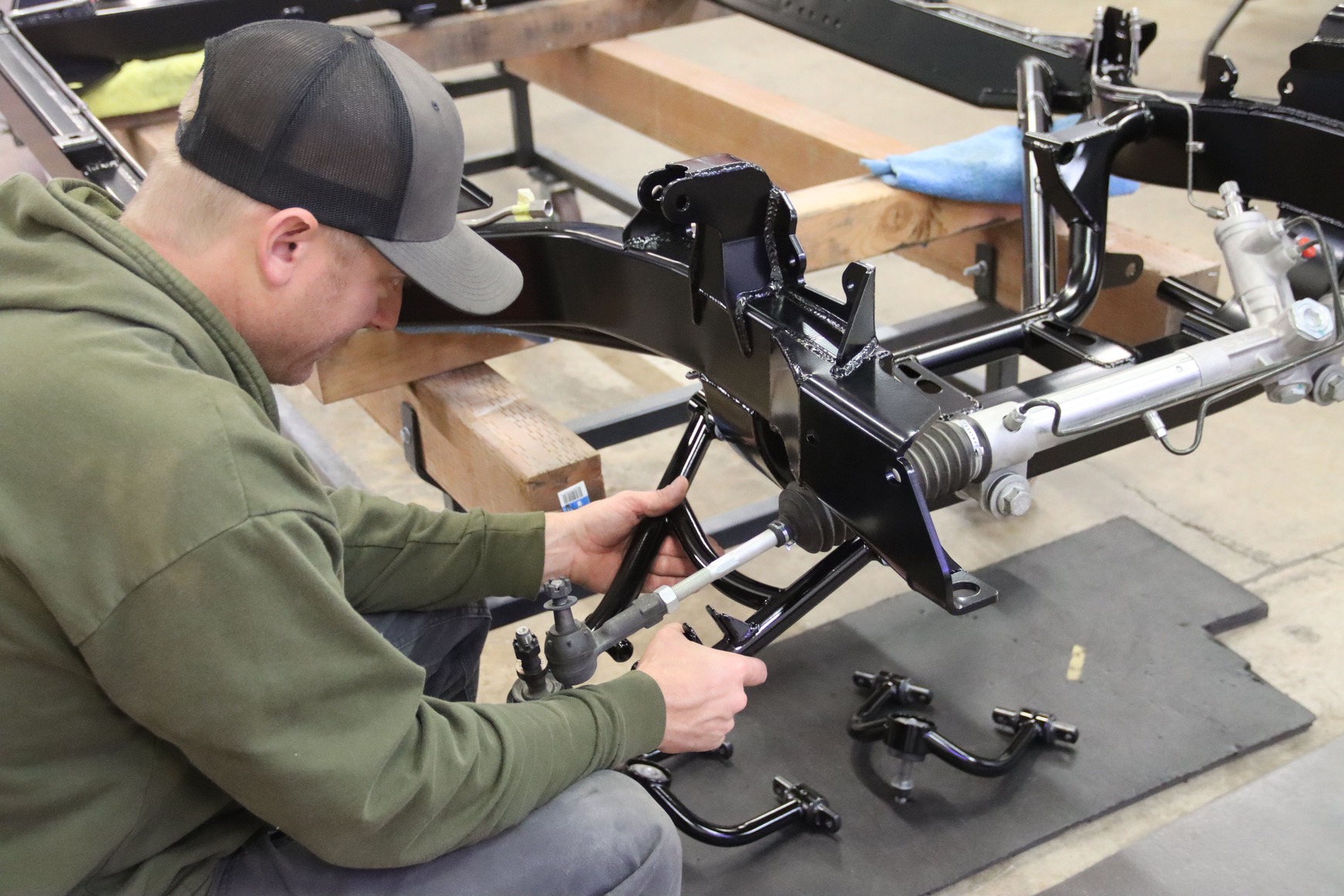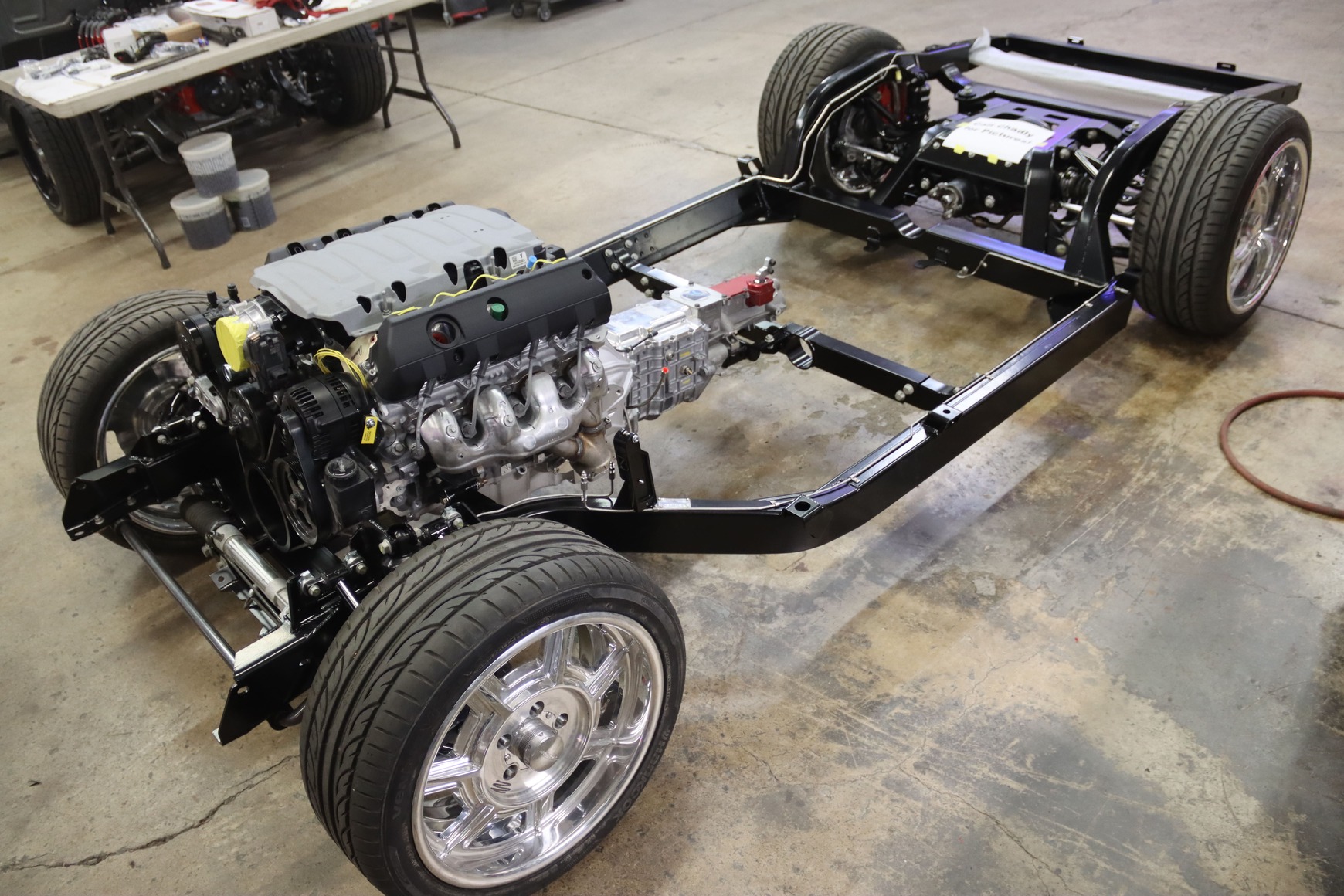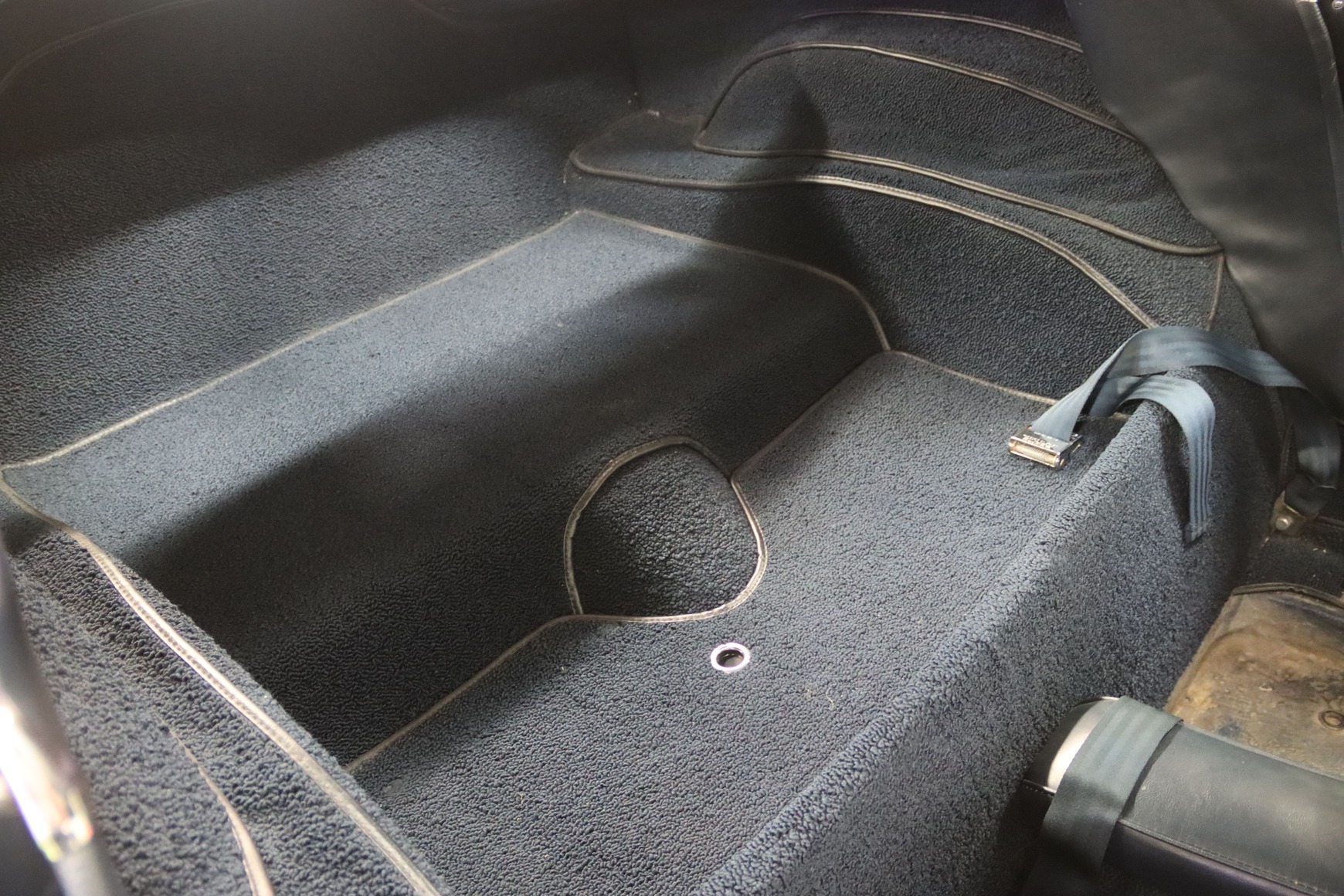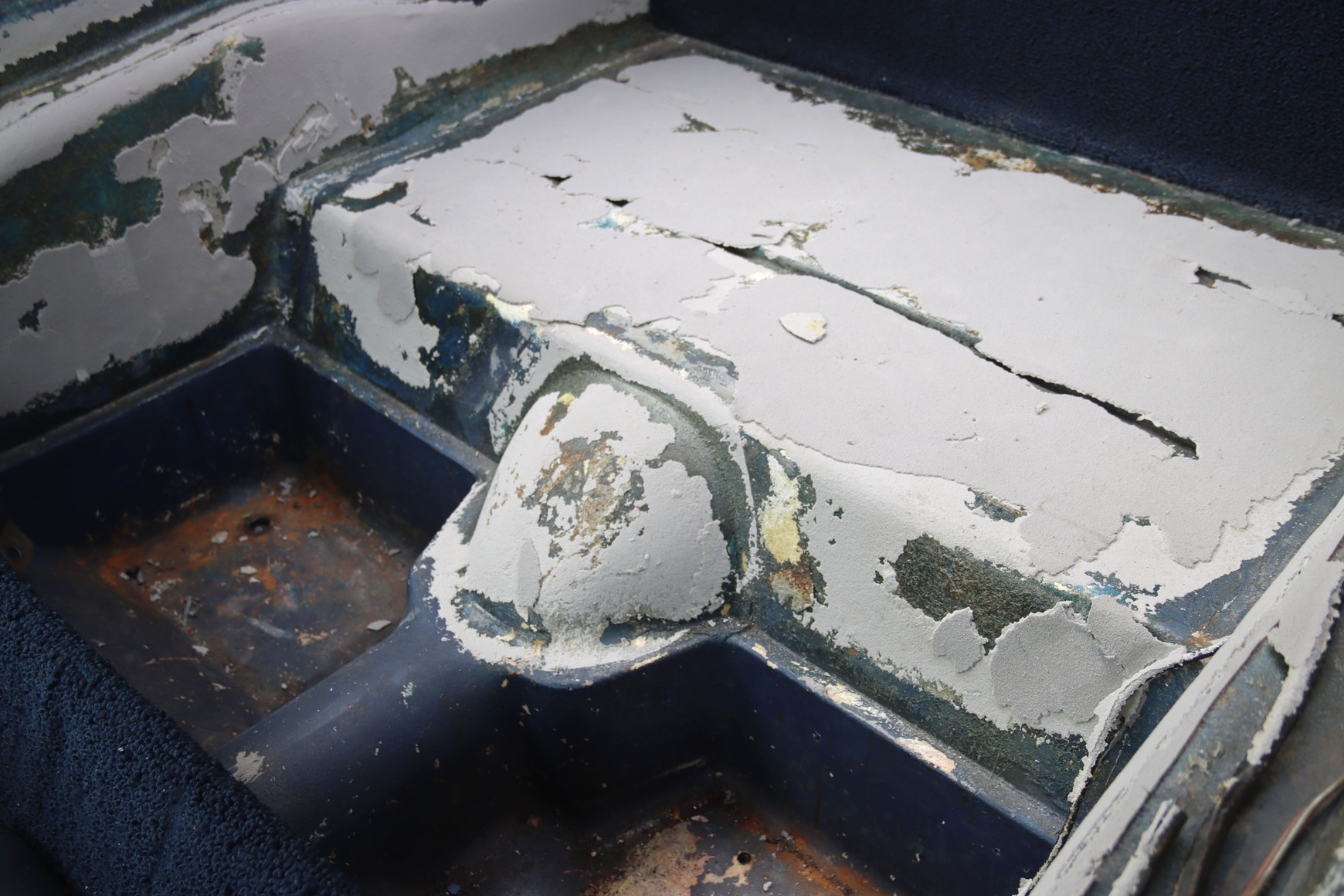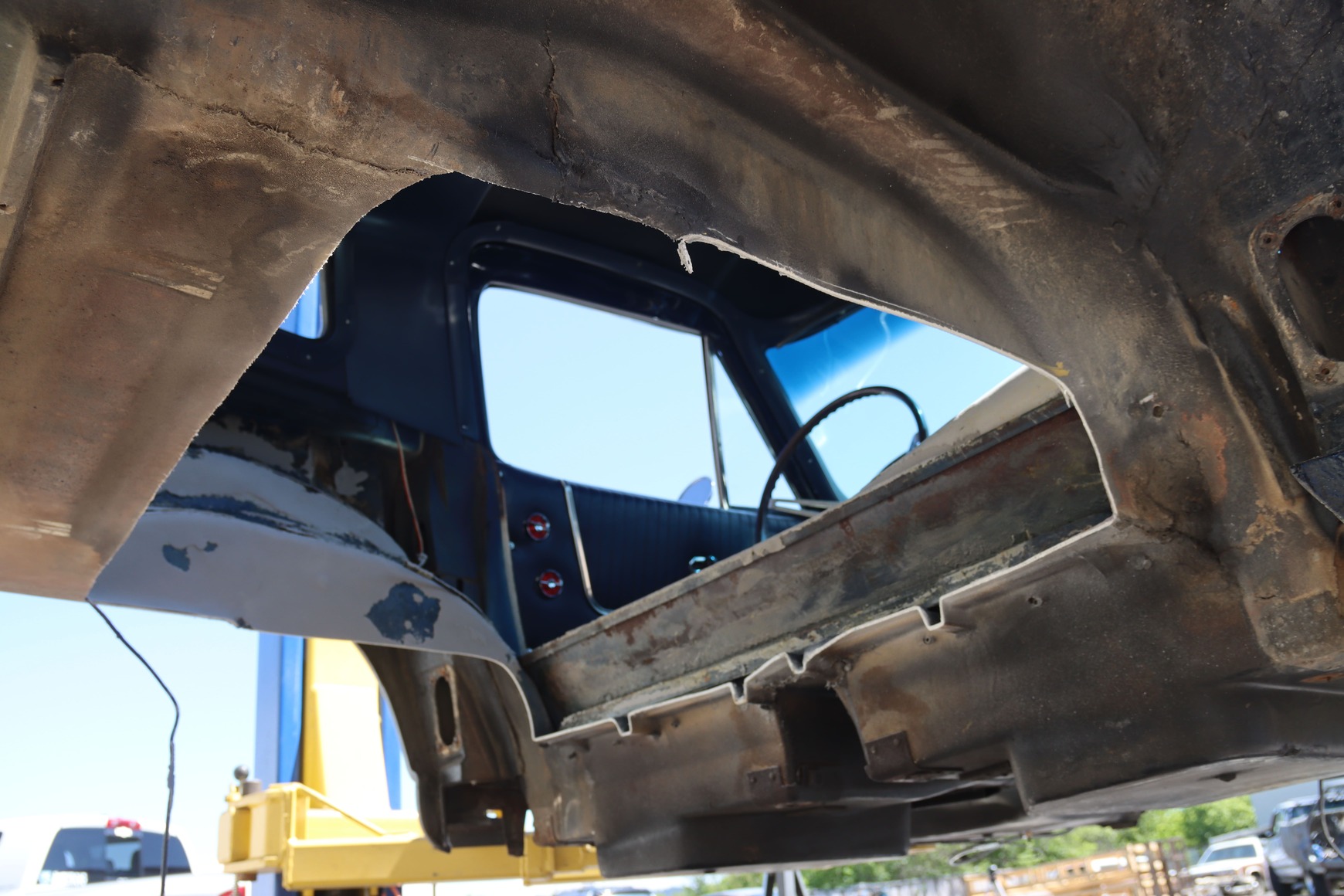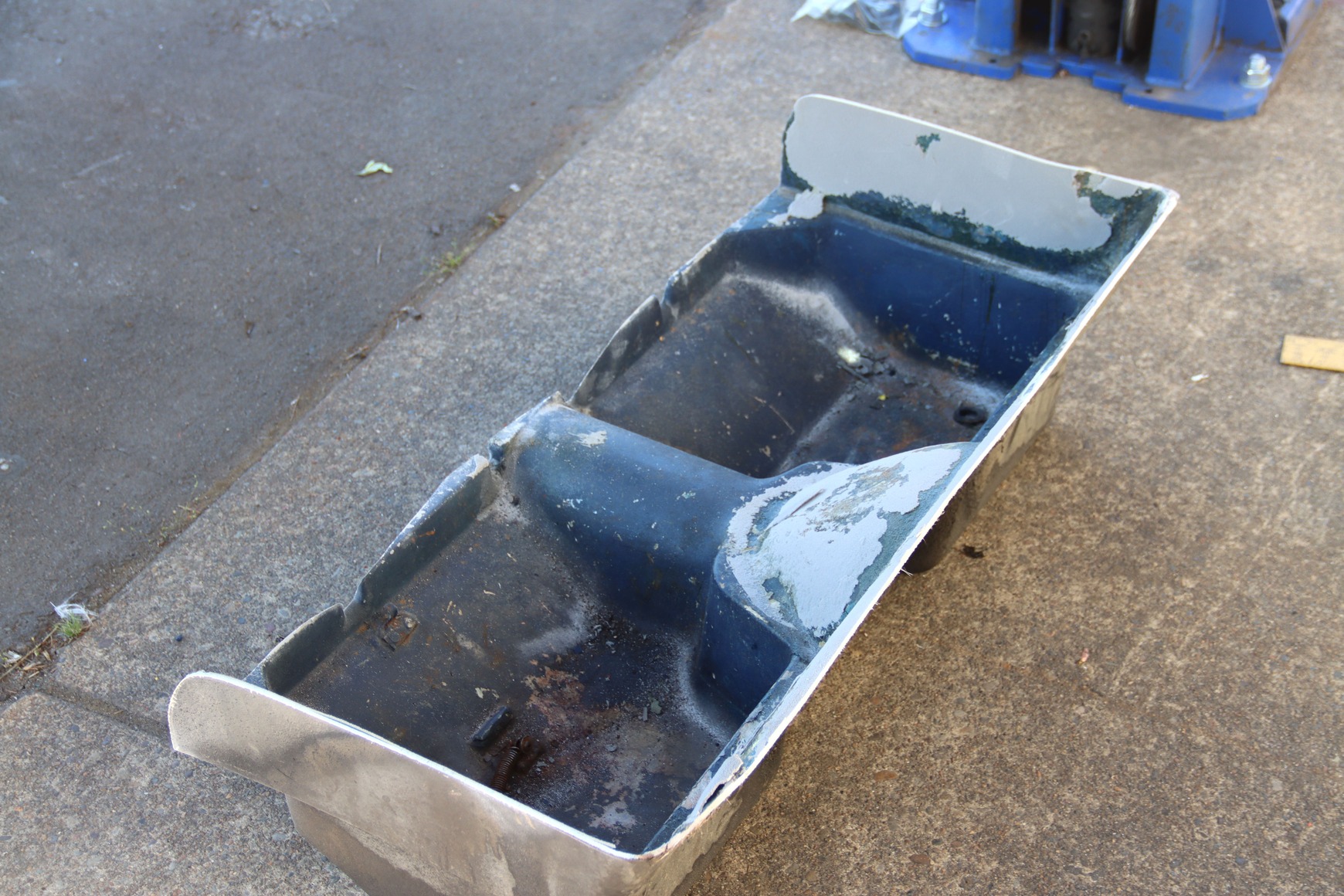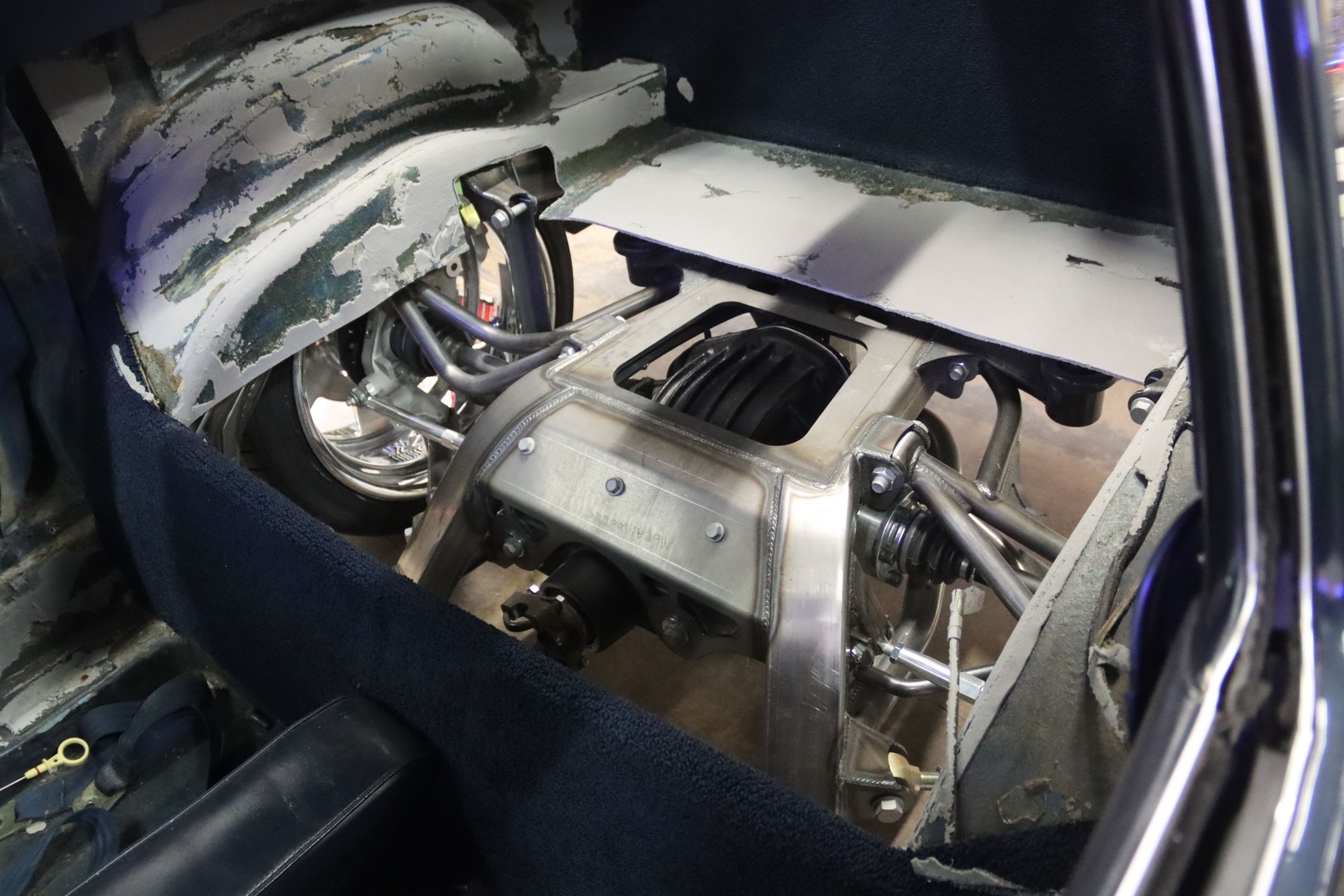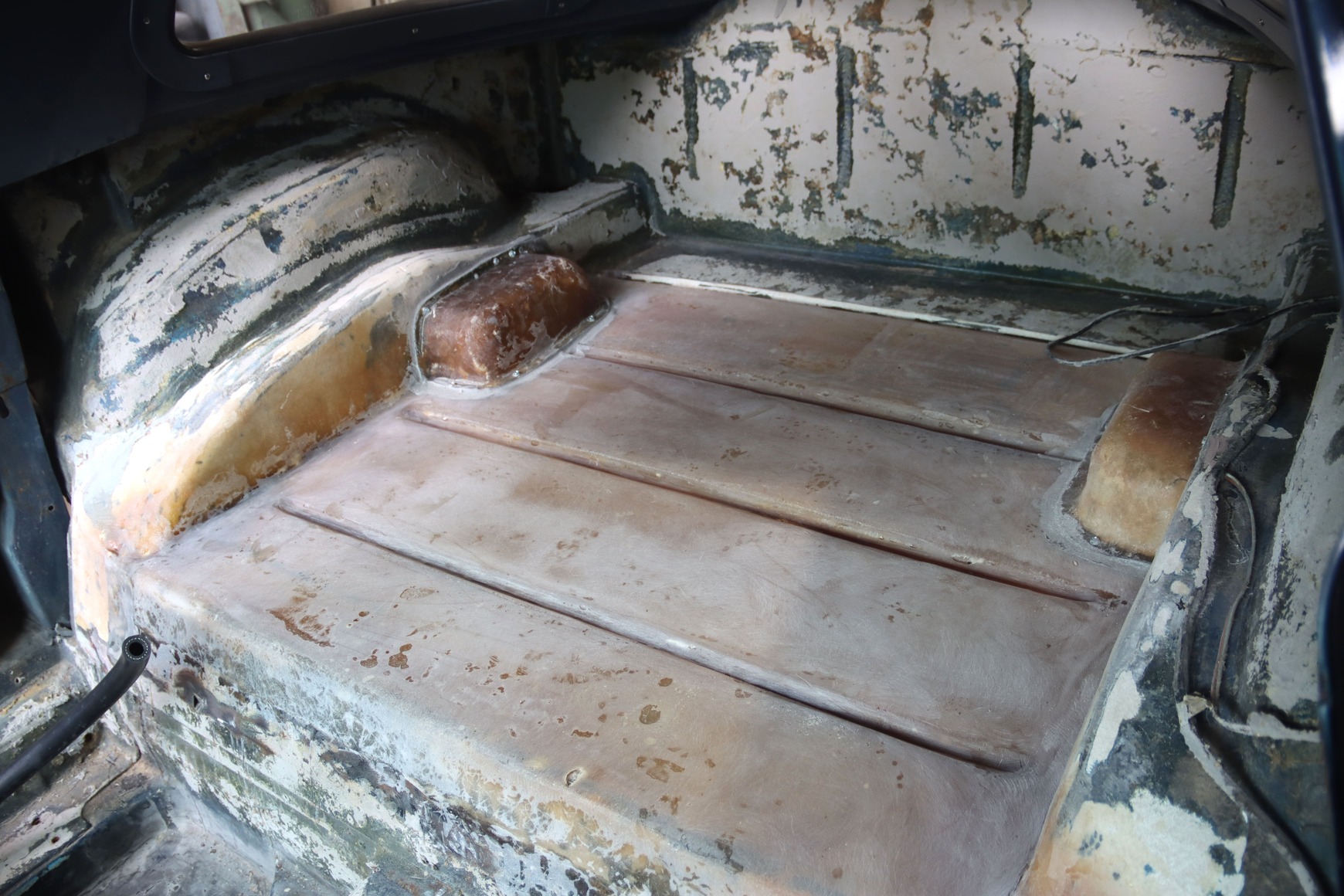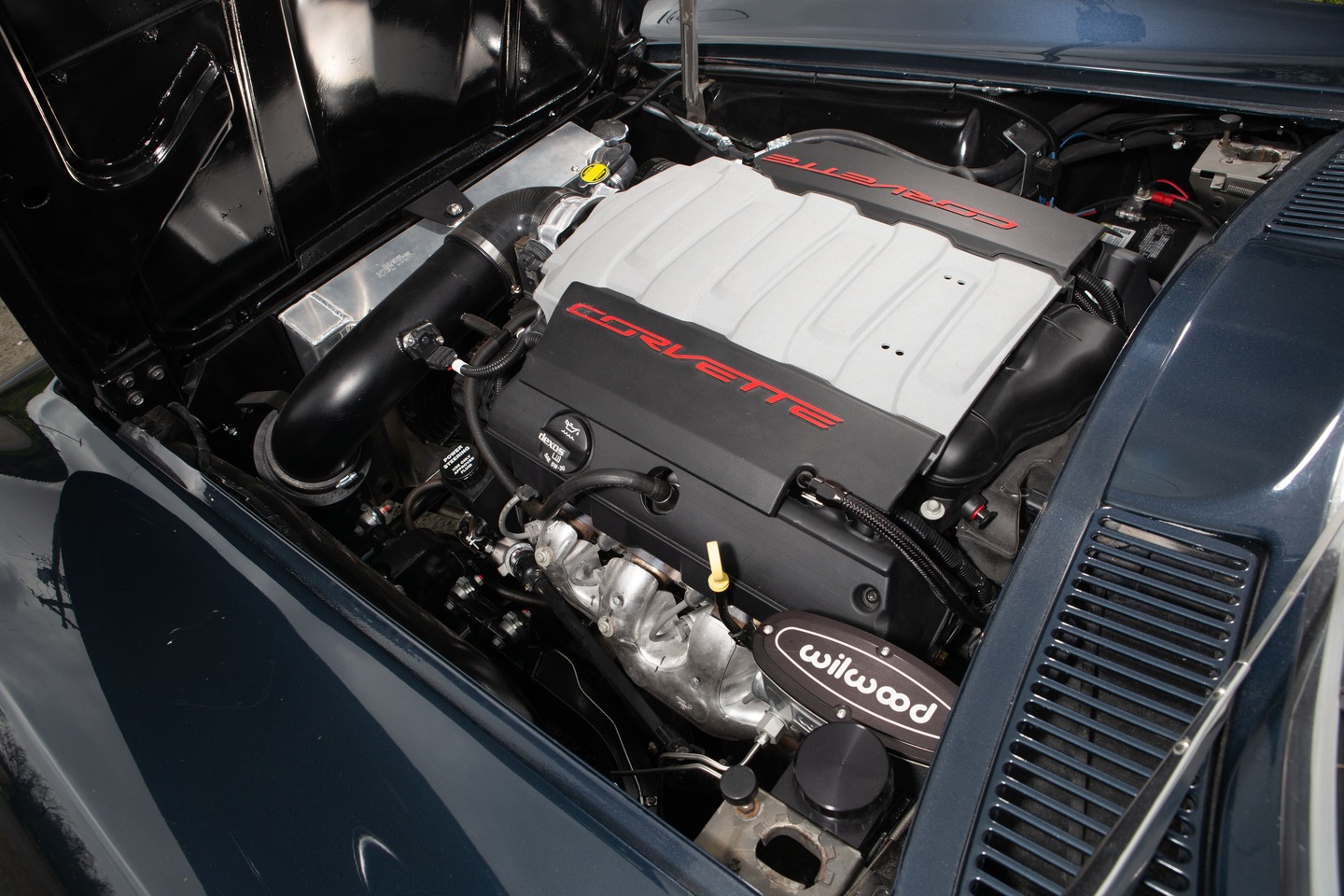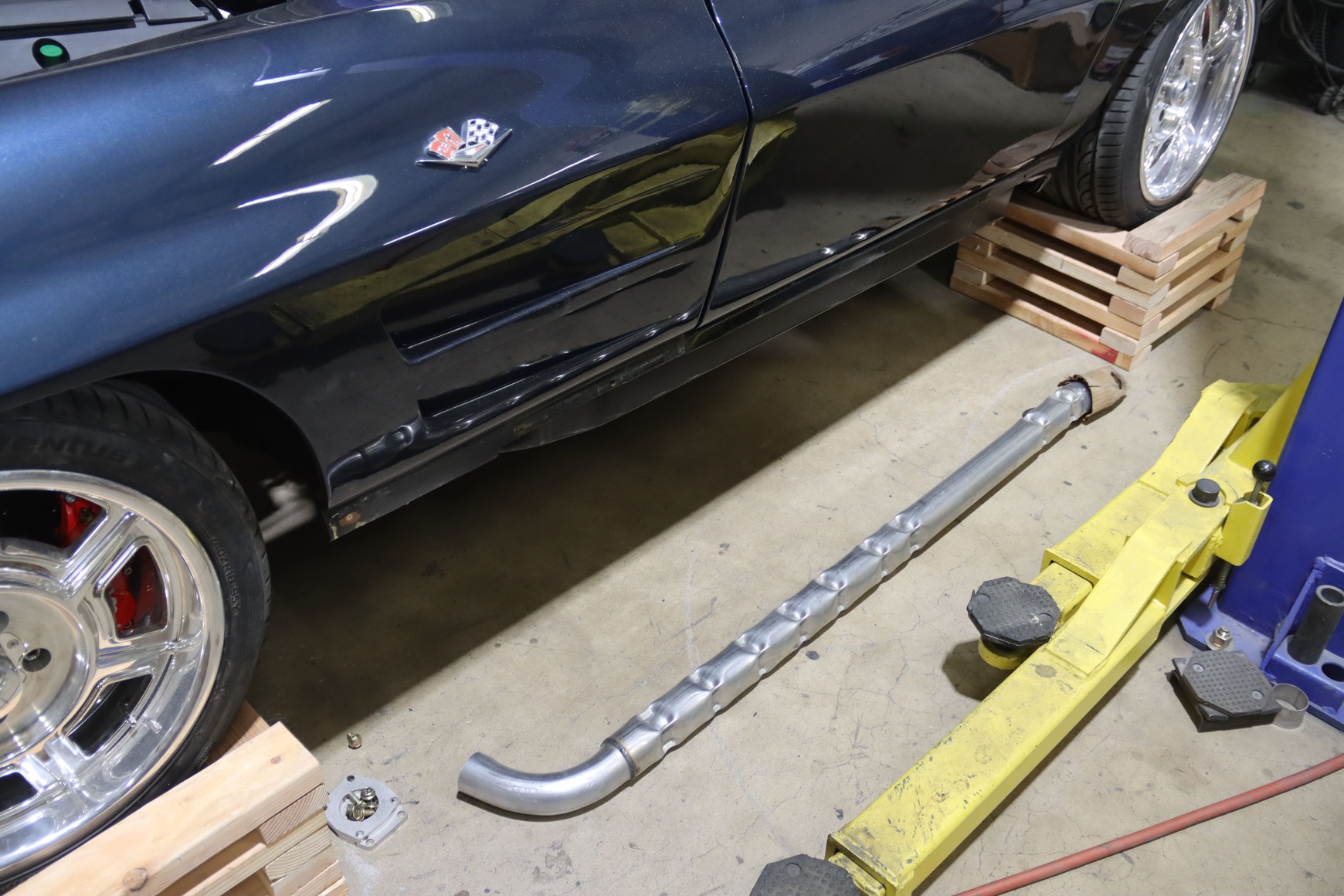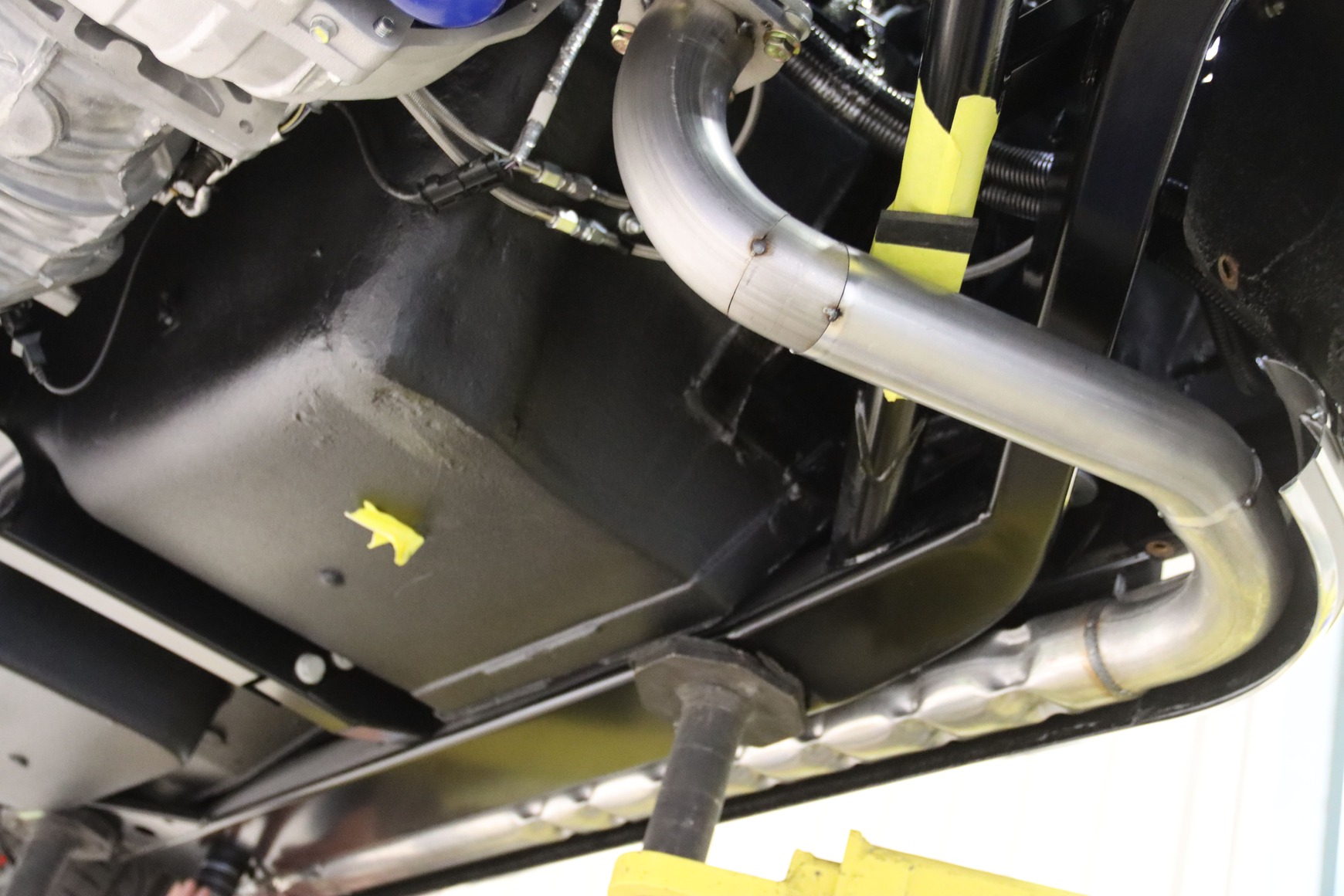 Sources
Art Morrison Enterprises
(800) 929-7188
artmorrison.com
Ecklers Corvette
(877) 815-5799
ecklerscorvette.com
MetalWorks
(541) 341-3372
metalworksclassics.com
Rick's Tanks
(915) 760-4388
rickstanks.com
Schott Wheels
(714) 891-7680
schottwheels.com
Wilwood Disc Brakes
(805) 388-1188
wilwood.com