By Rob Fortier – Photography by the Author
If you've ever dealt with aftermarket body panels, you know there's a vast difference in both price and quality/fitment between your no-name generic replacement body panels, or "crash"-type (automotive collision repair), and the OE replacement panels. Generally speaking, you can attain decent-quality replacement body panels from most reputable suppliers that won't require a ton of additional work to fit and finish—but if you want the best fit with the minimal amount of finishing effort, you're going to pay a lot more for that convenience. At least until now, that is.We install Golden Star Classic Auto Parts all-new OE-quality replacement doors for the 1977-1987 Chevy & GMC C10 pickups (also fits 1977-1991 Suburban & Jimmy).
Having installed the previously mentioned Square Body Door Panels in the past, I was at first a bit skeptical about the actual quality and, more importantly, fit and finish of Golden Star Classic Auto Parts' latest offering. Confident they could easily dispel my skepticism, they offered to provide a set of their new doors if I were willing to find a decent candidate and install them for myself. Challenge accepted.
Fortunately, I had just the pseudo guinea pig in mind: my go-to Harley parts painter, Andrew "Bondo" Babish, who by pure coincidence was in the process of repainting his 1985 Chevy Silverado and, as luck would have it, was more than willing to forgo the necessary repair and prepwork his original driver door required and agreed to try Golden Star Classic Auto Parts' new shells out. For comparison's sake, we went out and obtained an eBay crash door to install as well, ultimately hoping that if Golden Star Classic Auto Parts' claims were true, we'd immediately see the difference.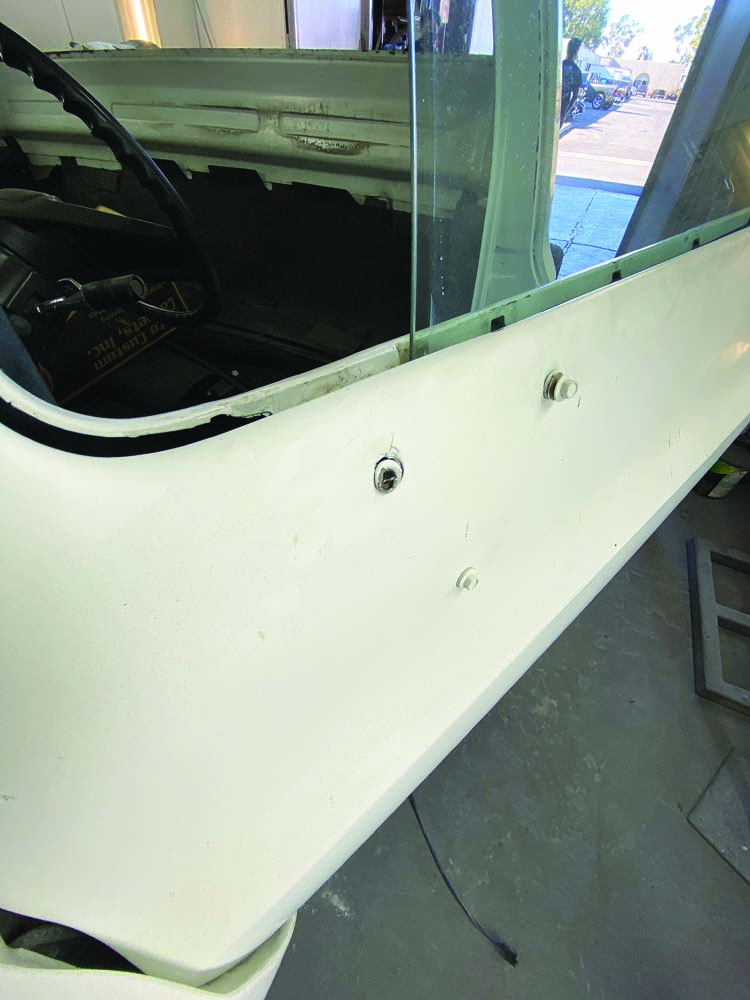 Read More: How To Install EZ Clip AC Fittings To Keep Your Hot Rod Cool
Along with a pair of Square Body Door Panels, we were also supplied with a set of their new replacement door hinges. As with any vehicle of this particular vintage, chances are, if the pins/bushings haven't already been replaced in recent years, there's no point in replacing a door and expecting it to fit/function properly without addressing that. Plus, in the long run, it's often easier to replace the entire hinge (which has new springs to boot) than it is to repair.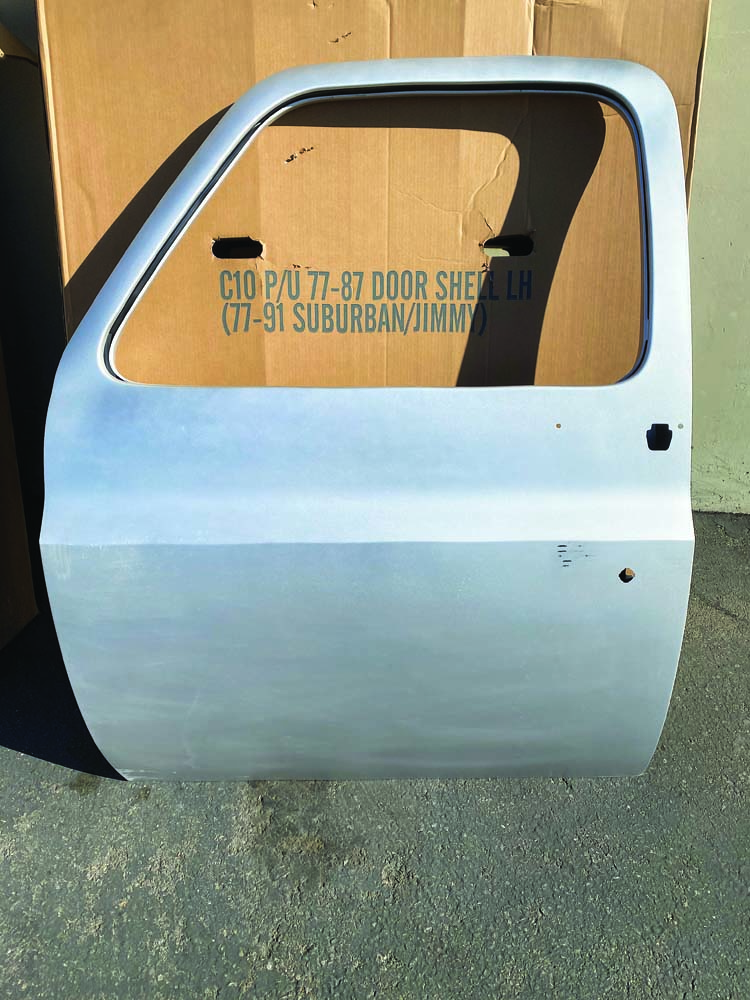 So, with doors and hinges in hand and my son along to add an additional set of those hands, we dedicated one afternoon to put Golden Star Classic Auto Parts' new square body door panels to the test-fit test. You'll have to read through to the end of all the photo captions to see how they/we fared!
Golden Star Classic Auto Parts
(972) 315-3758
goldenstarauto.com