By Rob Fortier – Photography by Josh Mishler
Lynn Kinderknecht's father was influential in his love affair with old Chevy pickups—namely the 1954 Chevy 3100, for which he owned when Lynn was a teen. However, he didn't quite have the same timely opportunities as I, whose father influenced my own love of pickups and hot rods. Lynn's father died at the tender age of 38, when Lynn was only 14, unable to legally drive at the time. Furthermore, Lynn did not hang onto his dad's truck after he died. This 1954 Chevy 3100 took a much different path to becoming a precious place in his heart.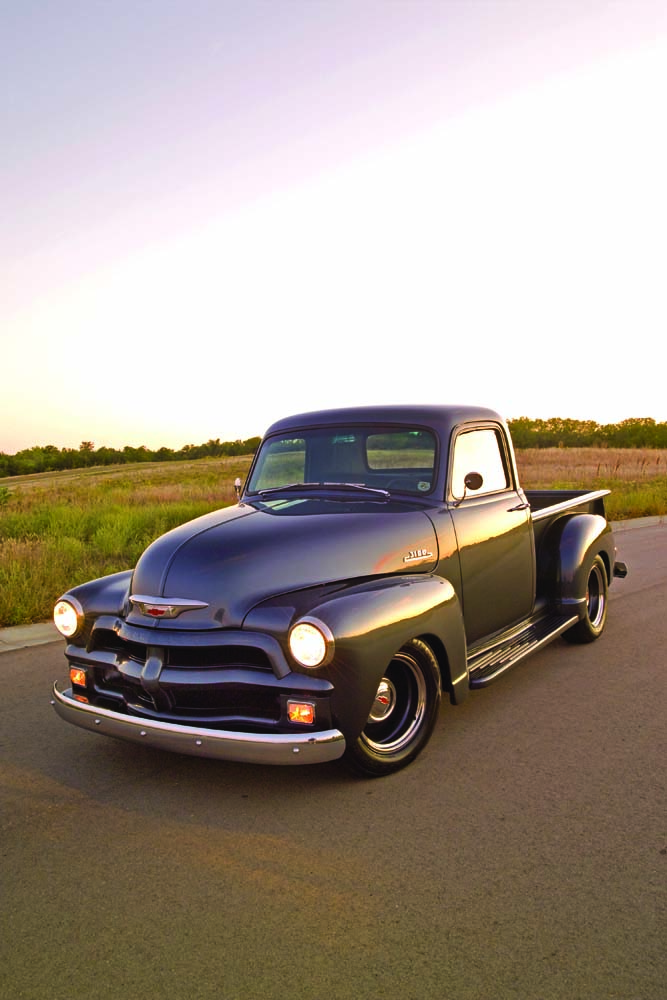 Read More: Tim Casey's 1954 Chevy Advance Design 3100
Fortunately, Lynn's brother-in-law located a solid 1954 Chevy pick up in Oklahoma, which was bought sight-unseen and driven to the Kinderknecht residence in Kansas. For the next 15 years, Lynn and his wife enjoyed the Chevy in its full unrestored glory. The limitations of the stock drivetrain eventually led Lynn to Mike Keller at Big Creek Restorations where talks were had regarding a "basic" mechanical upgrade. Well, after he'd scored a deal on an LS2 & 4L65E package, that basic approach wound up turning into a full makeover—and ultimately, a dream build in honor of his father.
Big Creek Restorations (BCR) began the project by completely eliminating the Chevy 3100's original underpinnings; in its place, a modified-wheelbase S10 chassis was fit. The front suspension was updated with Mcgaughy's drop spindles and disc brakes along with a set of lowered Eaton coils, while the rearend was swapped out for a Currie 9-inch with lowered Eaton leaf springs. A quartet of Wheel Vintiques Bare Smoothies wearing Cooper radial tires were selected to roll the new platform under the Chevy sheetmetal—but not before the 6.0 LS engine and trans were installed using Partriot shorty headers and a MagnaFlow exhaust.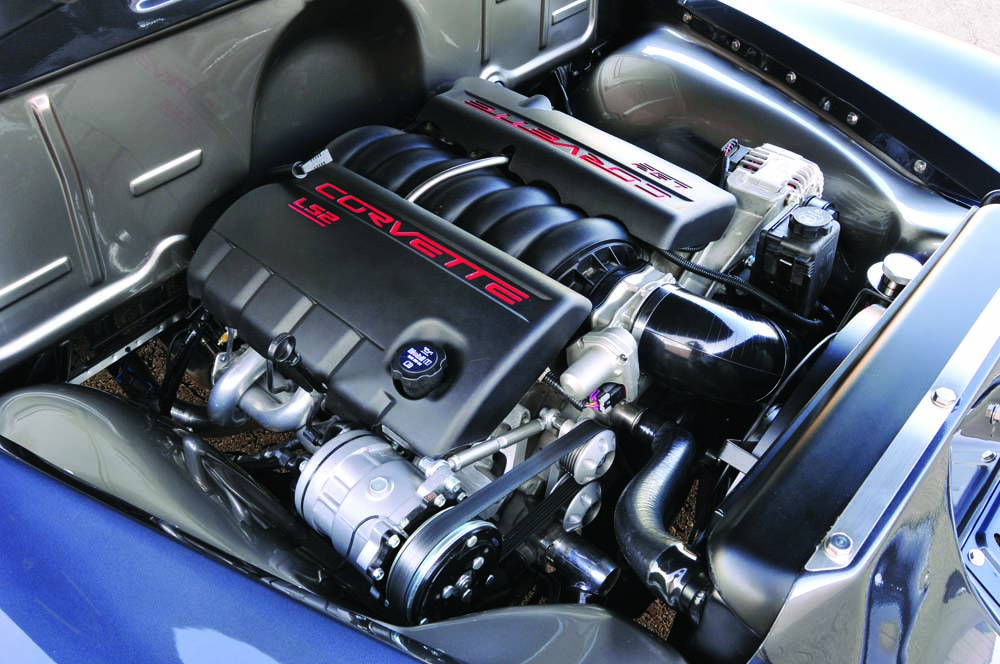 When the time did finally come to unite the two different-era Chevrolet counterparts, there was quite a bit of modification required in order to do so harmoniously. For starters, and obvious reasons, the stock engine bay inner fenders had to be reworked to fit the much-larger 6.0 V8, while the bed was channeled 4 inches over the S10 rear frame kit in order to land in the correct position to align with the cab. Additionally, BCR fabbed a custom rear roll pan, filled the stake pocket holes, removed the tailgate chains, pulled both front and rear bumpers in tighter, and filled the stock fuel filler hole. When all was said and done, BCR painted the 3100 using PPG's Cyber Metallic Gray, which is aptly complemented by an array of chrome exterior accessories from Classic Industries (bumpers, door handles, and so on), a two-tone painted grille, and a quarter-sawn oak bed floor (also from Classic Industries).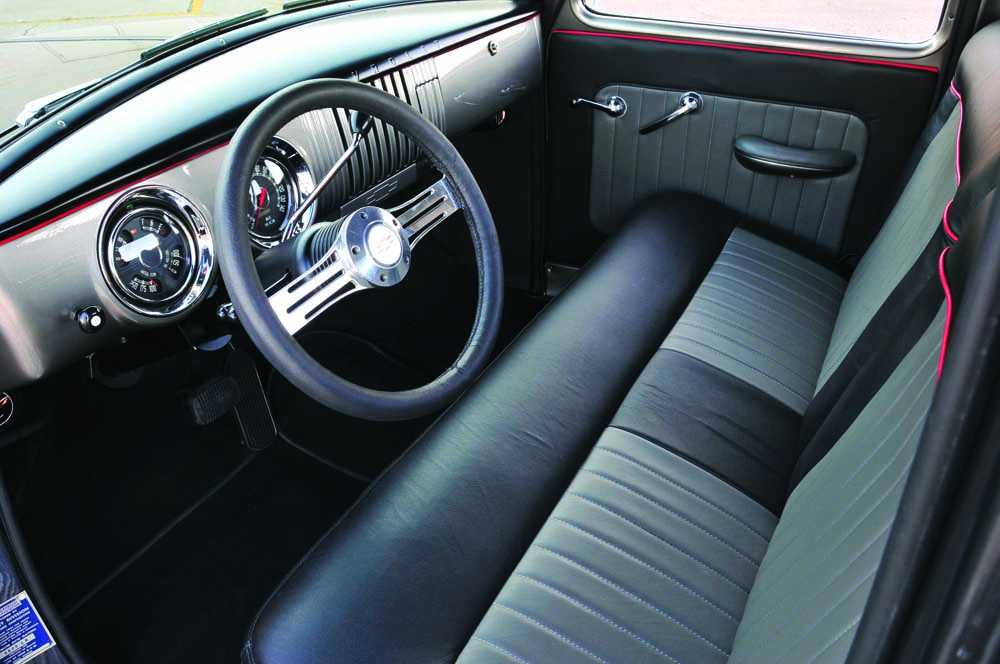 Read More: The Matador Red 1959 Chevy Apache Pickup
Toward the end of the 2 1/2-year build process, BCR tended to the three-window's inner cab upgrades, which included the installation of a Vintage Air A/C unit, Custom Autosound/Hidden Audio stereo, New Vintage USA retrofit gauges, and Lizard Skin sound deadening. Gasper Upholstery then constructed the two-tone gray and black leather interior based on a Glide Engineering bench seat and custom door panels BCR had built. Steering is based on an ididit tilt column with a Grant Heritage wheel, while a Speedway Motors pedal assembly was used to accommodate the S10 chassis.
While Lynn wishes he'd started the project much sooner, and admits that the most challenging part was watching the BCR crew taking his ideas and turning them into rolling reality, the aspect he found worth more than every single penny he put into the build was taking his wife, Vera, for the very first ride!