Part 1: "Wild Bill" Carter Left a Paint Legacy and an Unfinished Larry Watson Tribute. Here's How Marcus "Shaky" Sullivan & "PPG Paul" Stoll Honored the Deal
By Chris Shelton    –   Photography by Marcus "Shaky" Sullivan & "PPG Paul" Stoll
The late Bill Carter is a custom painting legend. Standing on the shoulders of giants like his mentor, Larry Watson, "Wild Bill" invented processes and forged styles that evolved to fit countless Funny Cars, boats, choppers, and dragsters over the decades that followed.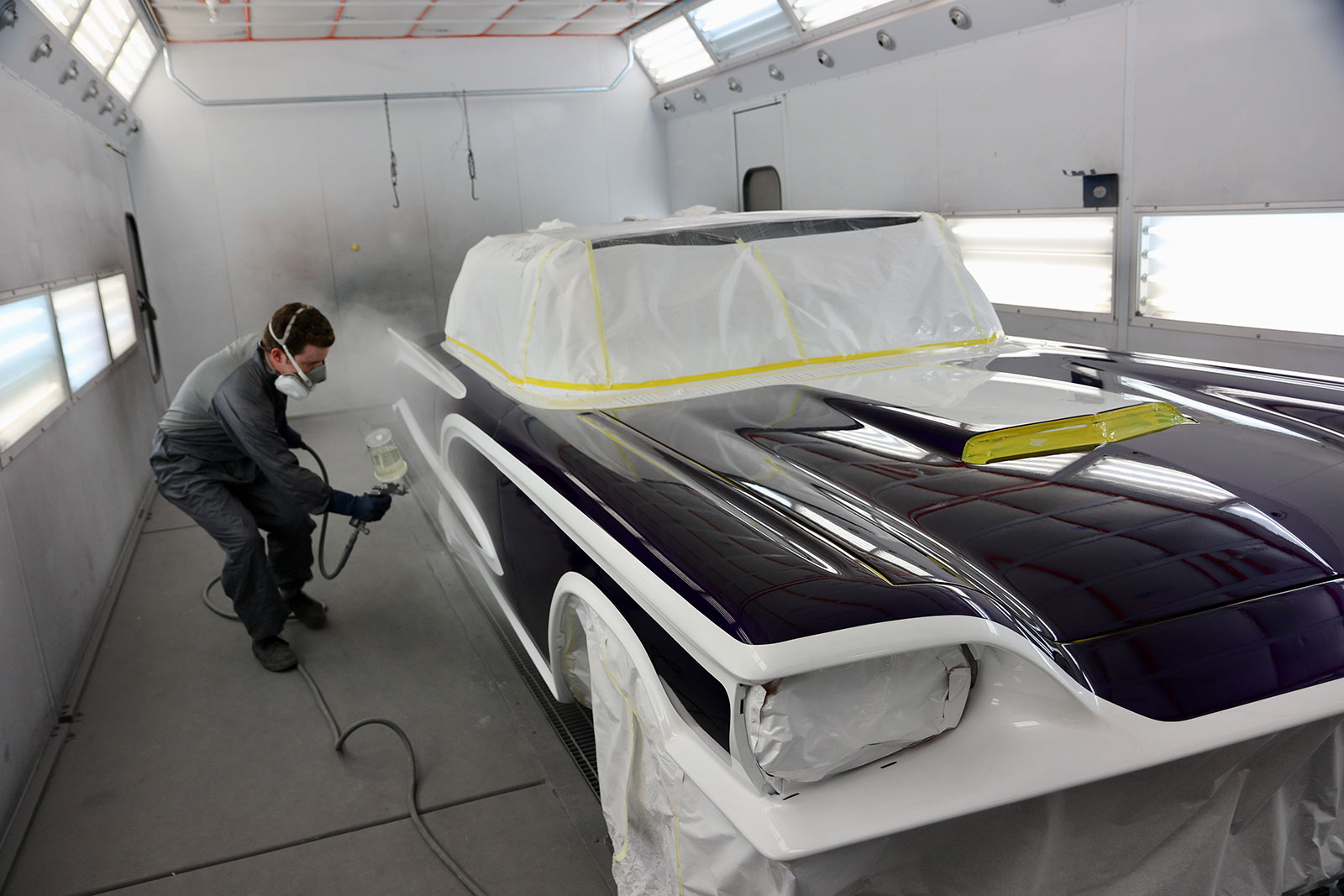 When it came to building a cruiser for him and his gal Linda, Carter went to his roots. In 2009, he bought a 1959 Thunderbird and set about building a homage to the Squarebird that defined his mentor's career about the time they met.
Read More: Truly Custom 1935 Chevy Coupe
Now, if you're not familiar with Larry Watson's 1958 Thunderbird, just know this: it wore a generation-defining candied panel paint job over a pearl-metallic base. Carter set out to copy the car, but in his own colors (his Billy Brew, as he famously called them) and with a few of his own techniques.
Unfortunately, Carter died before he got the time to finish the car. Marcus "Shaky" Sullivan, a hard-core Carter fan, got the great fortune to buy the master's personal, well … masterpiece. There was only one catch: He had to finish the job.
To be fair, finish probably isn't the right word. The only paint Carter applied to the car was on its top. "And that wasn't salvageable," Sullivan and  Carter's friend Paul Stoll says. "So, Shaky had to re-spray it."
Read More: Rodding Around – ARP to Present Major Awards at 2023 Triple Crown of Rodding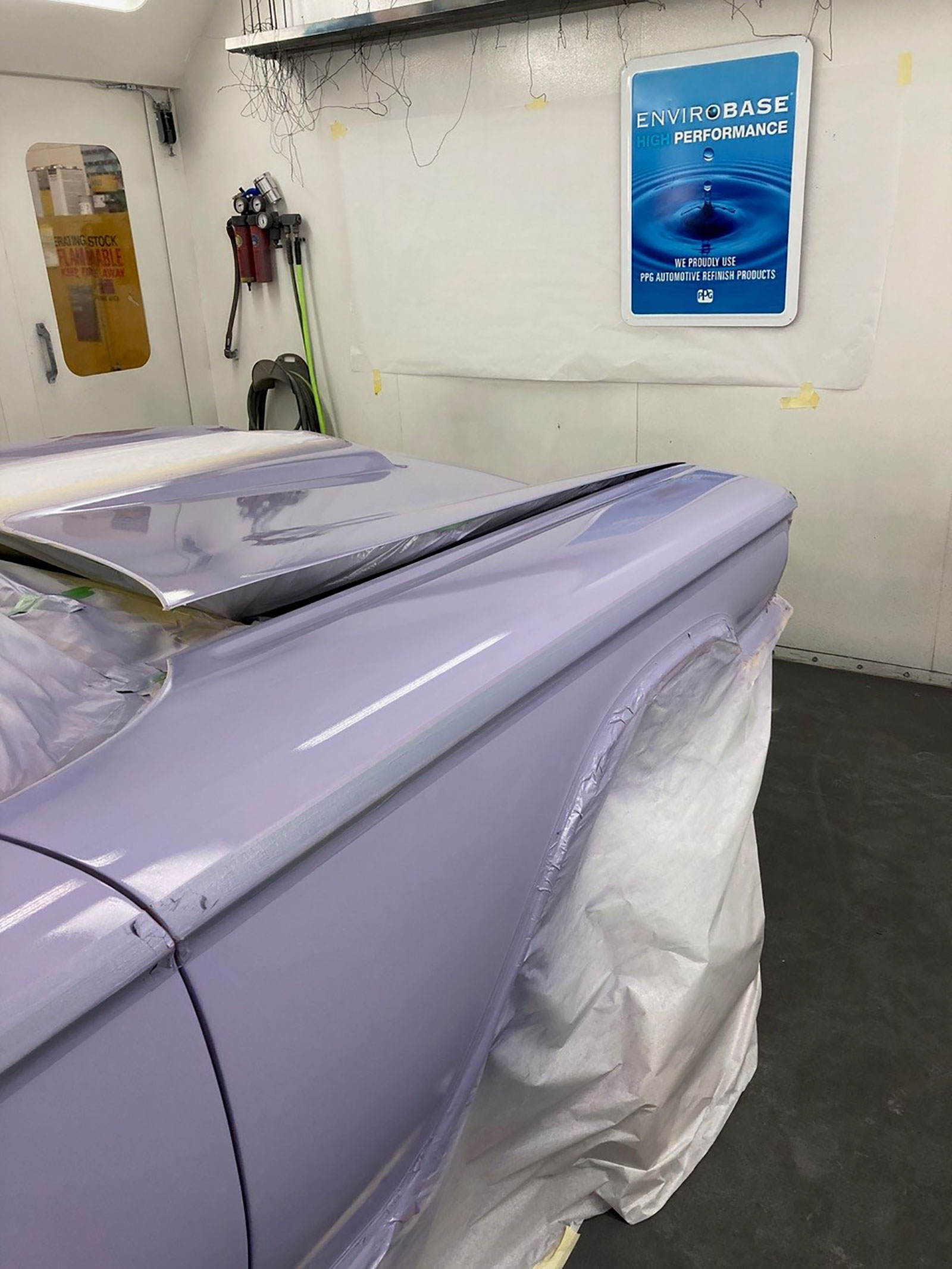 The lack of paint on a car built by a guy who revolutionized paint really isn't as bad as it seems. It's because Carter, like other emotionally secure innovators, shared his knowledge and techniques with his protégés and peers. And Stoll is one of those lucky beneficiaries.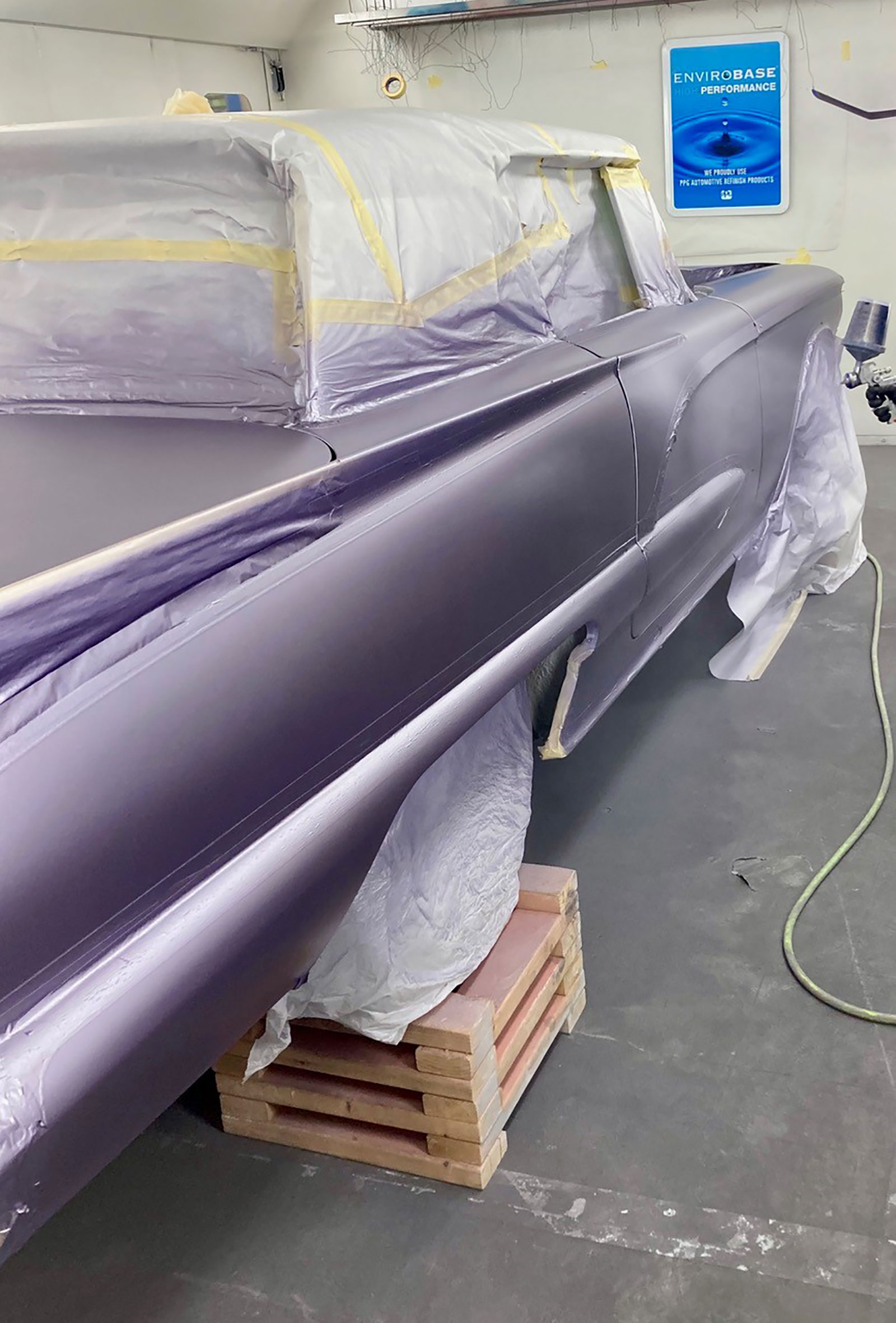 You could call Stoll a professional bearer of so-called secret tricks: he's a training-facility manager at PPG where he teaches professionals like Sullivan how to properly use the company's products. "I met [Sullivan] when he attended a custom paint class," he says. It was PPG's Basic Lowrider Designs course. "He showed up for class with his pinstriping kit and a Carter airbrushed shirt."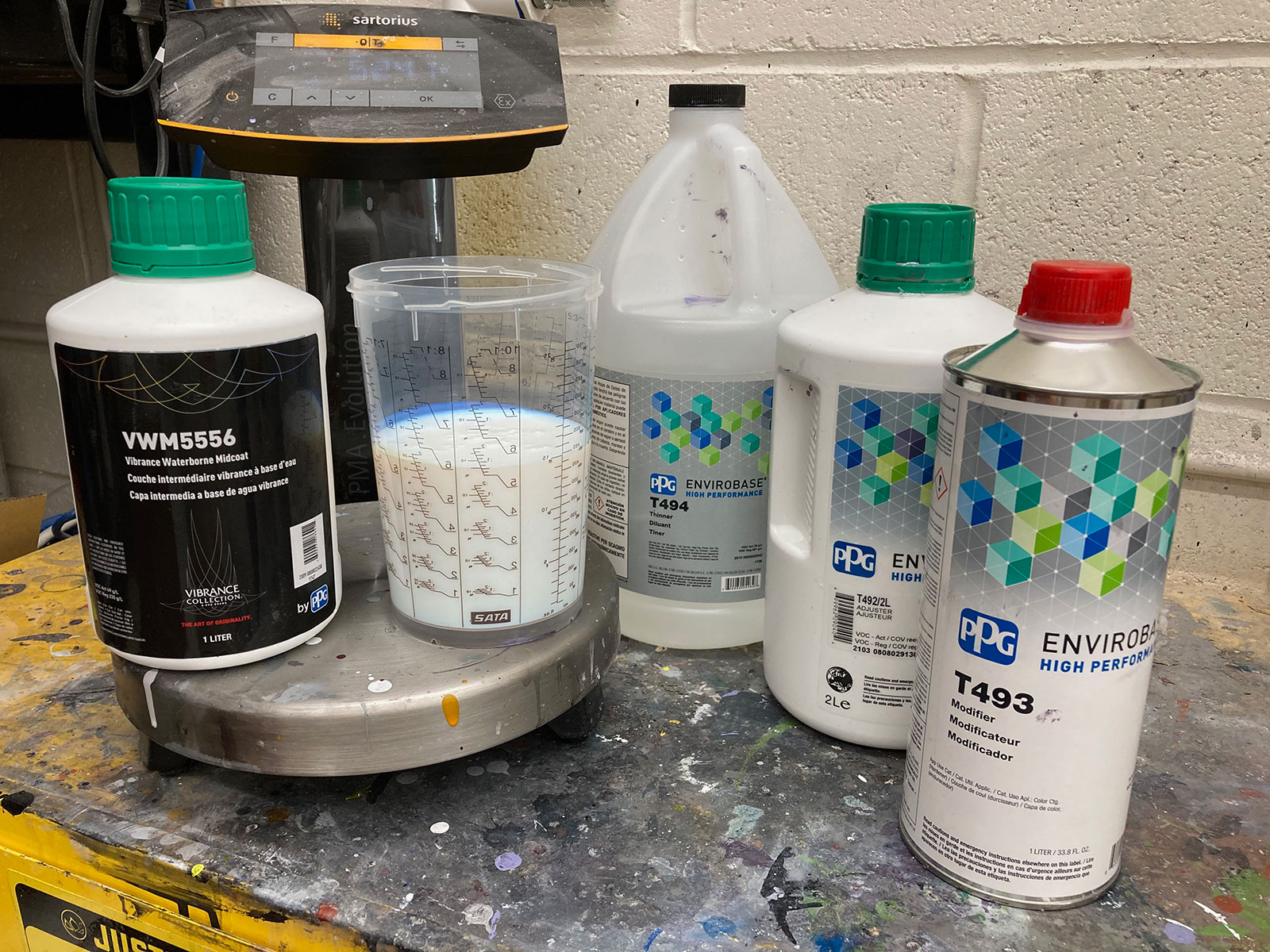 At the outset of the project, Carter had his best pal Steve Stanford render his ideas on paper. Sullivan and Stoll reverse-engineered the graphics where they could; wherever they couldn't, they came up with things that Carter probably would've done. "Lucky for me, [Carter] and I did some custom paintwork with PPG Envirobase, and we were in the slow process of starting on the T-bird," Stoll says. "That's what happens when we get old; you slow down!"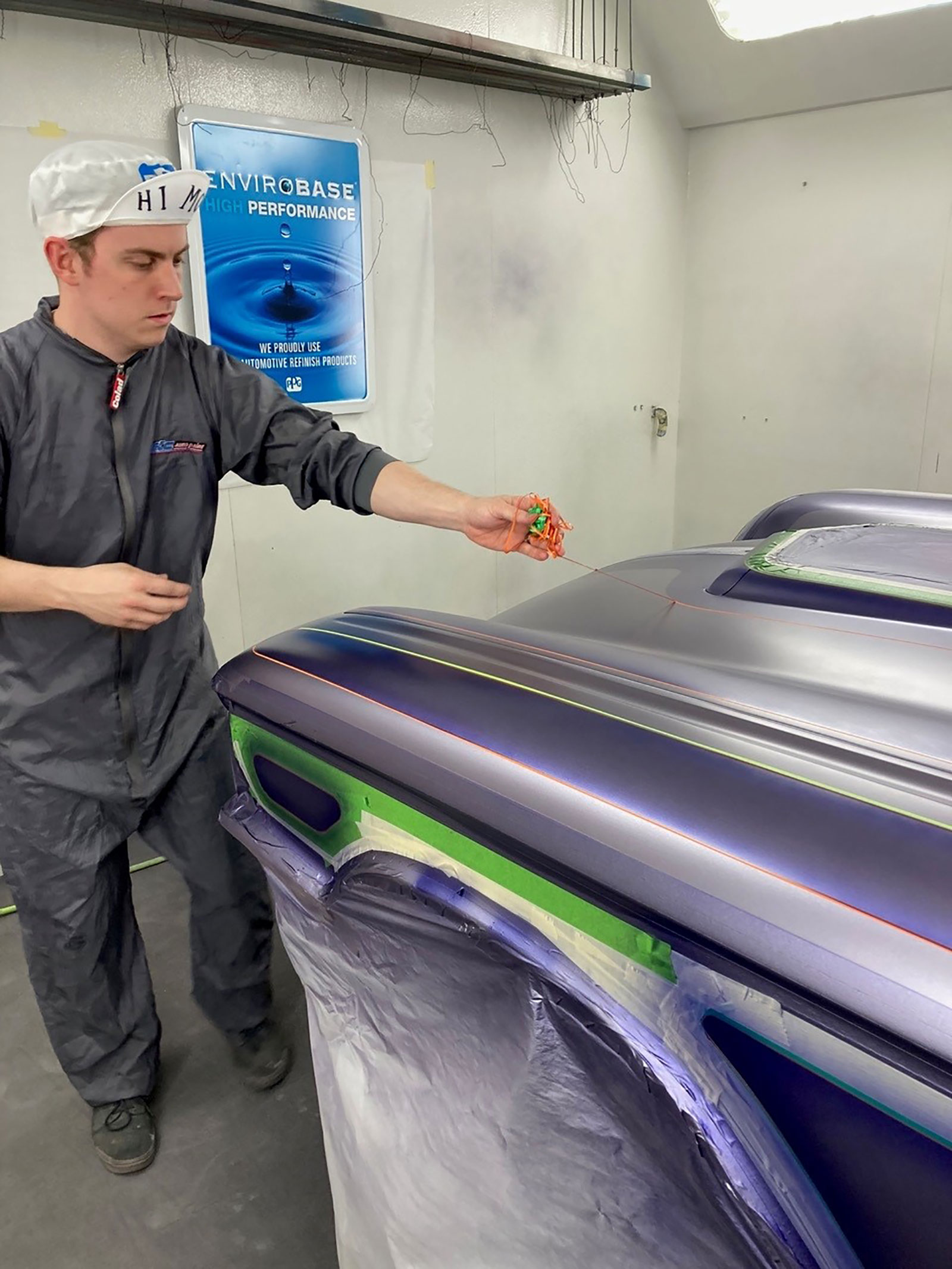 Masking 102: Perfect-Fit Masking Wheels For Painting in Minutes
Fact: Masking wheels for painting and tires from overspray sucks almost as much as removing overspray from unmasked wheels and tires. And while those cloth wheel masking bags are great when new, they trap dust, and you never seem to have enough to protect all jobs. But Stoll and Sullivan taught us a low-cost, low-effort trick.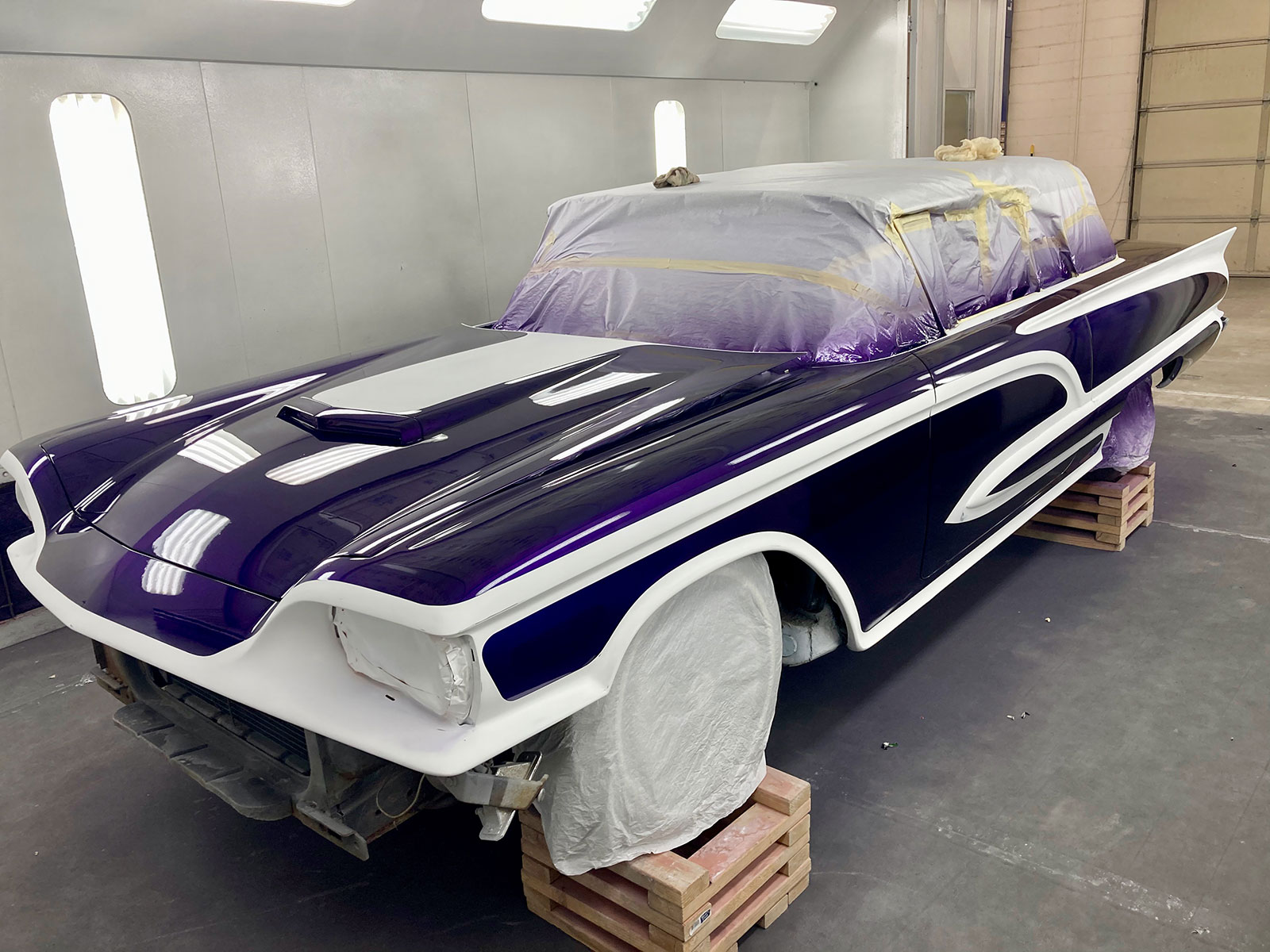 The secret is poly-lined masking paper. When wet, it conforms to nearly any shape; once it dries out, it stays in place without even tape to hold it. Just soak a piece of 36-inch paper, wring it out, and wrap the tires. Pitching it when you're done reduces the risk of blowing this job's dust all over the next one.
Read More: 1932 Ford Highboy Coupe With 50s Vibe
In the spirit of preserving traditions, he and Sullivan are showing us what products they used and how they used them, right down to the mixing ratios and coat counts. And our gratitude goes to Kenny's Rod Shop for hosting the event (Sullivan flaked and veiled the top at home in his garage). For this and next month they'll walk us through exactly how they got what they got. And as you'll see, they got a lot done! MR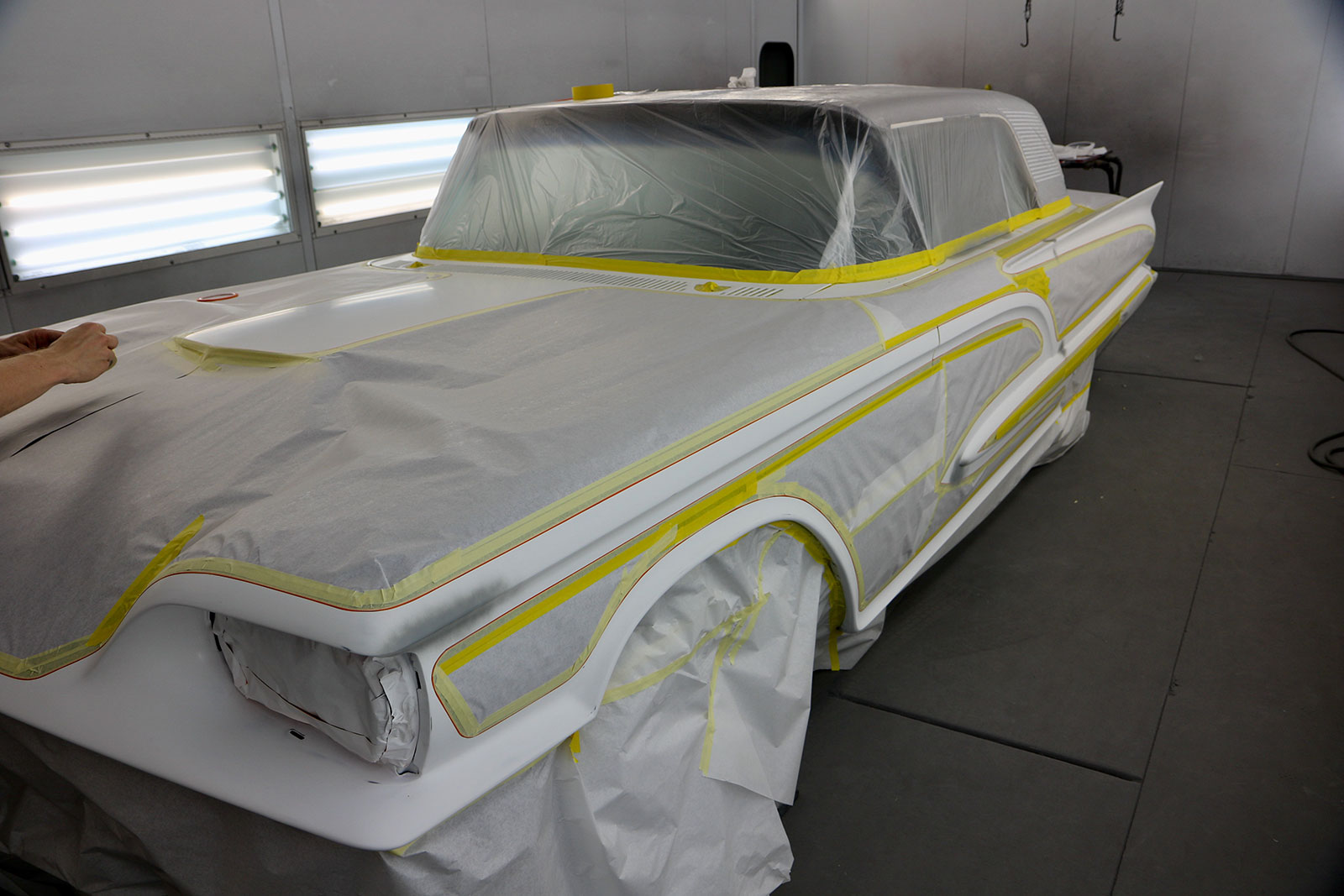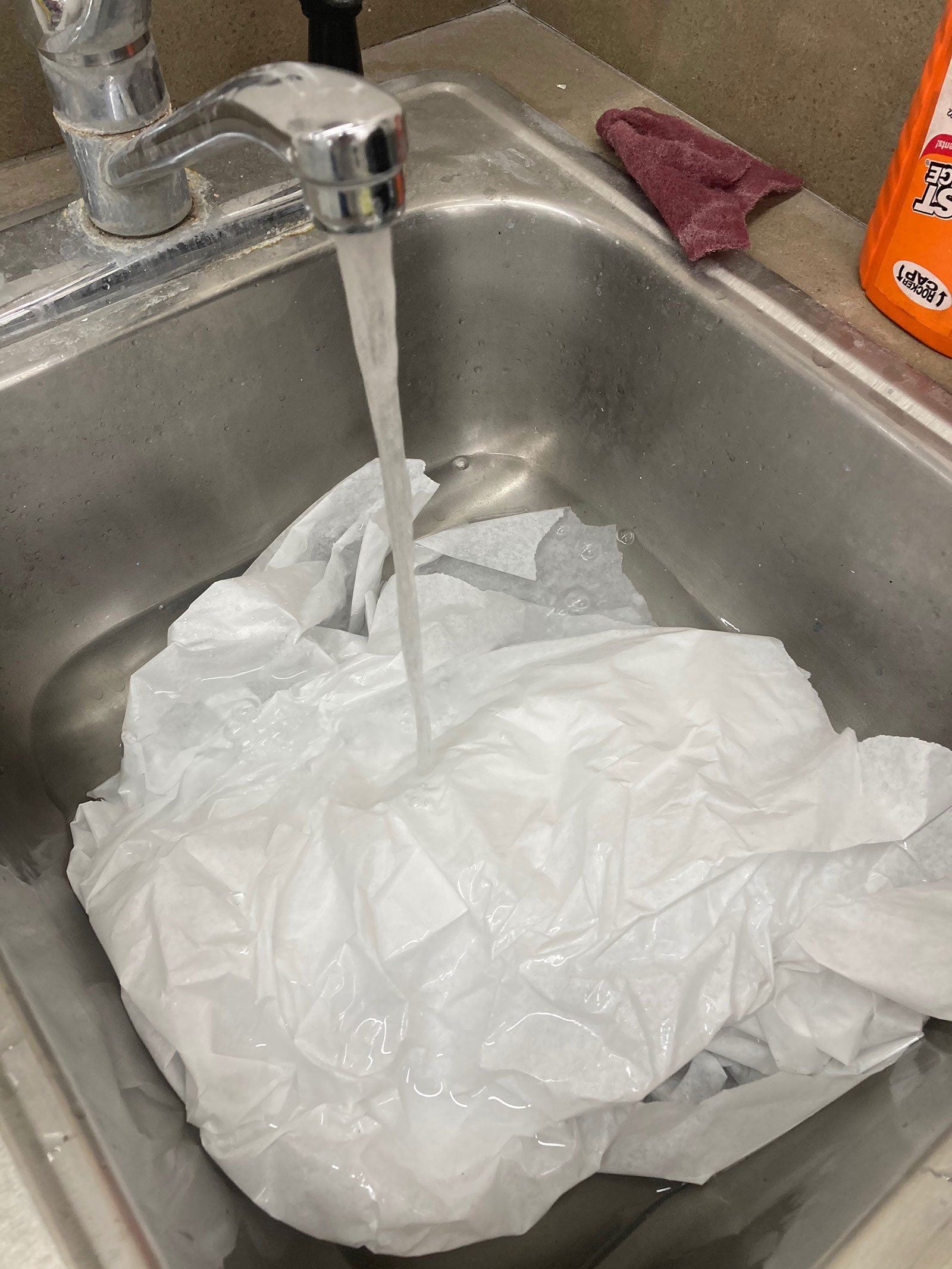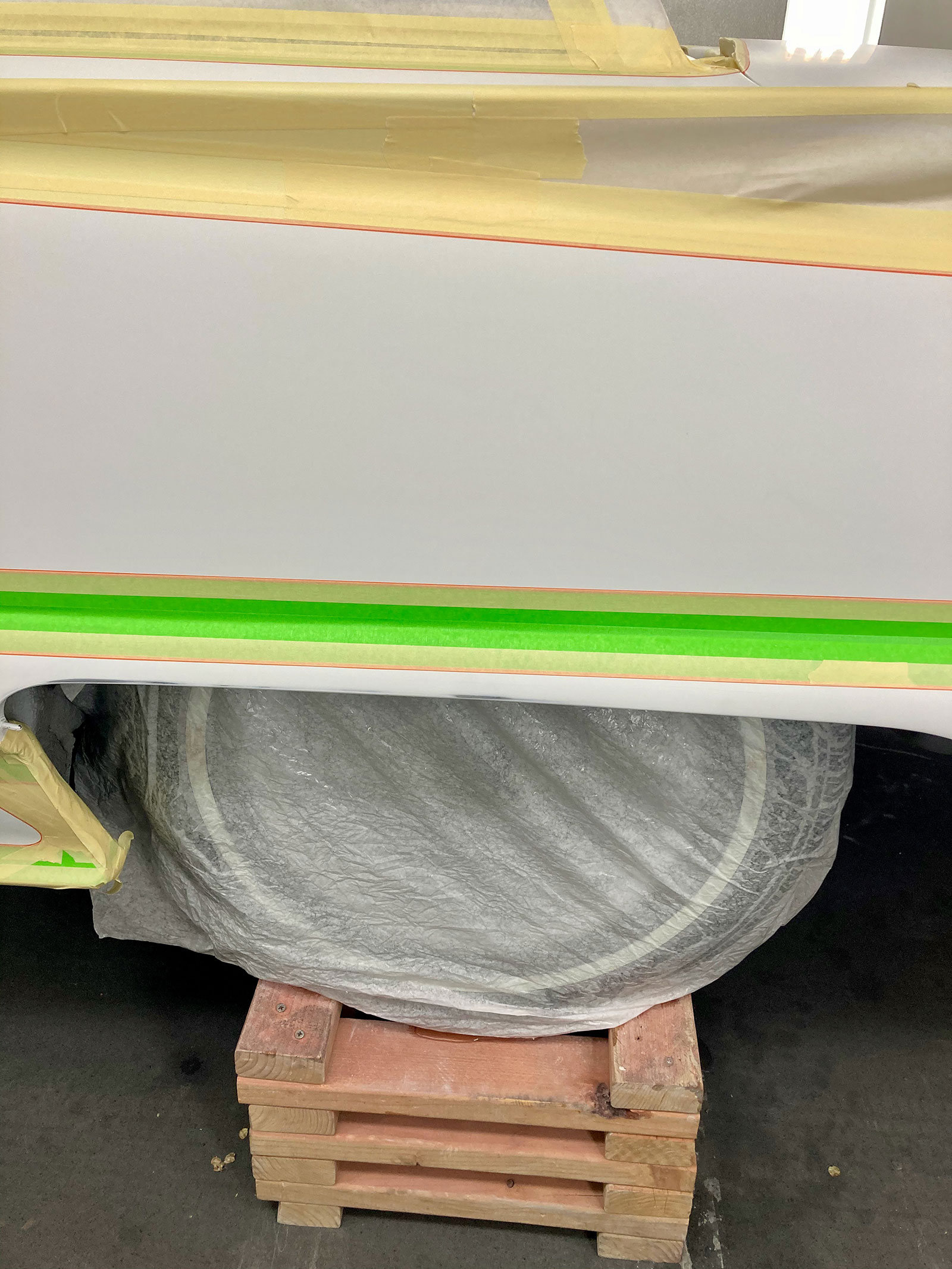 Sources
Kenny's Rod Shop
kennysrodshop.com
PPG Refinish
us.ppgrefinish.com