How to Perform a $100 Flat Black Paint job; Giving New Life to a Rough Chevy K5 Blazer.
By Tommy Lee Byrd – Photography by the Author
The old adage "you get what you pay for" rings true for just about every aspect of building an old truck. Whether it comes to parts, supplies, or labor costs, a "cheap" job usually doesn't produce the best possible outcome. But, in the case of our rough and ragged K5 Blazer, we wanted to freshen up its appearance without spending much money. We perform a budget paint job on our Chevy K5 Blazer project, here's why and how.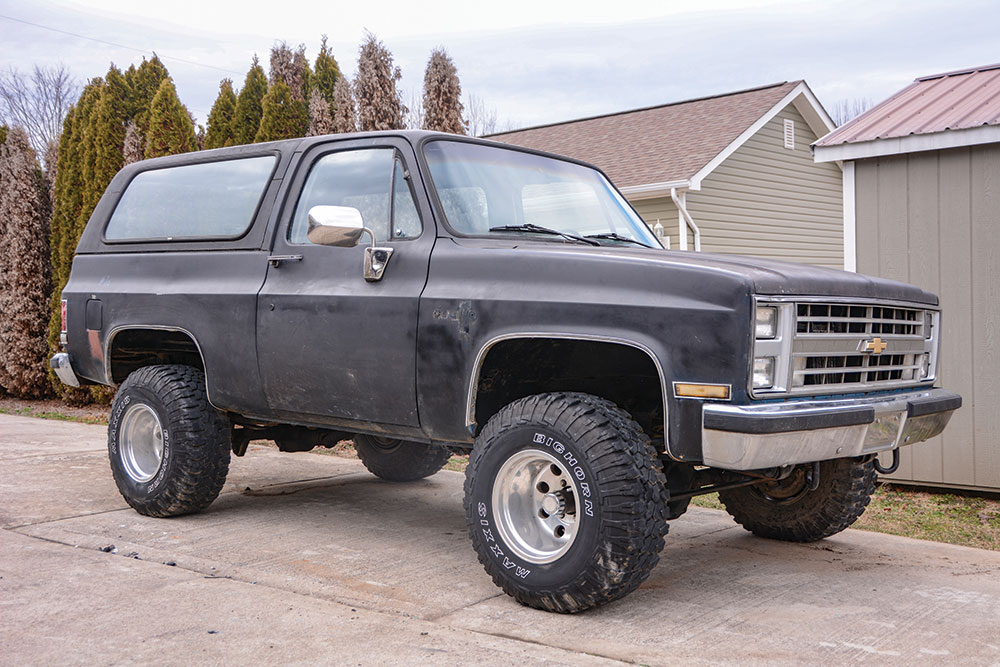 We know the truck will get used and abused, but the idea is to give it a much cleaner appearance. With so many options for paint, we opted for the most affordable, which is Rust-Oleum oil-based enamel. This is not standard automotive paint, so it can be found on the shelf of your local hardware store or it can be sourced online.
Read More: Bumpside Ford Evolution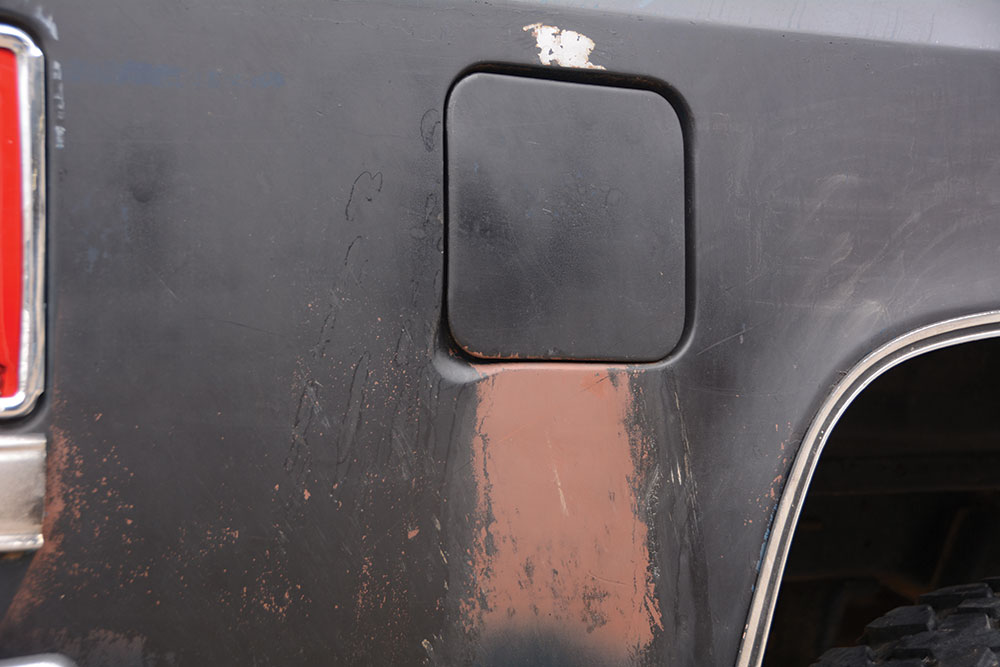 If we wanted to upgrade our painting materials to something nicer, Summit Racing has several great choices for affordable flat black paint, but the idea in this article is to show you how we took a rough K5 Blazer and made it a little more presentable for about $100 all together. That includes the cost of the paint, acetone (thinner), masking tape, masking paper, sand paper, and even the spray gun! We've had great luck with the purple HVLP Gravity Feed spray guns from Harbor Freight—they're usually priced at less than $20 and they are an excellent value.
We shopped around to find the best deals on supplies, but we did splurge when it came to masking tape, as the cheap stuff is usually more trouble than it's worth. Between Harbor Freight and Summit Racing we were able to pick up the paint supplies that we needed. Our K5 Blazer needed a little bit of additional work, so we also spent some money on body filler and primer, but the basic paint job could've been accomplished without the underlying bodywork.
Read More: Fast Layne Fifty: 1950 Chevy 3100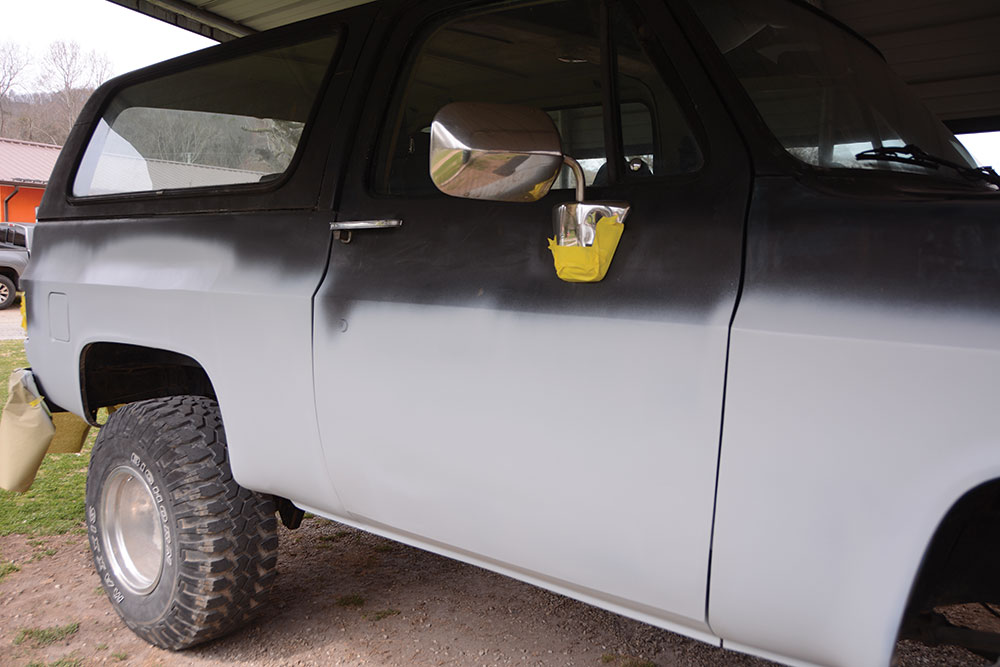 You will also need to spend a few bucks on a respirator if you don't already have one in the shop. For the average "scuff and shoot" paint job, you can expect to spend about $100, which is well worth the money and time, when you consider the big difference it made on our project. The Rust-Oleum paint is also great for using on frame and suspension components, so it's a good idea to keep some of this stuff around the shop for all types of projects. Take a look at how it transformed our worn-out Chevy K5 Blazer and put these tips to use on your budget-friendly project.
Sources
Summit Racing
(800) 230-3030
summitracing.com
Harbor Freight
(800) 444-3353
harborfreight.com