By Rob Fortier & Del Uschenko – Photography by Tim Sutton
Sponsored by Optima Batteries   –   See the Featured Video for This Build Here >>>
I couldn't think of a better way to kick off the new Classic Truck Performance than with a cover feature of one of my good friend Delmo's latest builds: Dylan White's laid-out and classy '63 Chevy C10. Wait, I can think of a better way—to have my good friend Delmo tell us in his own words just how Dylan's fleetside came to be!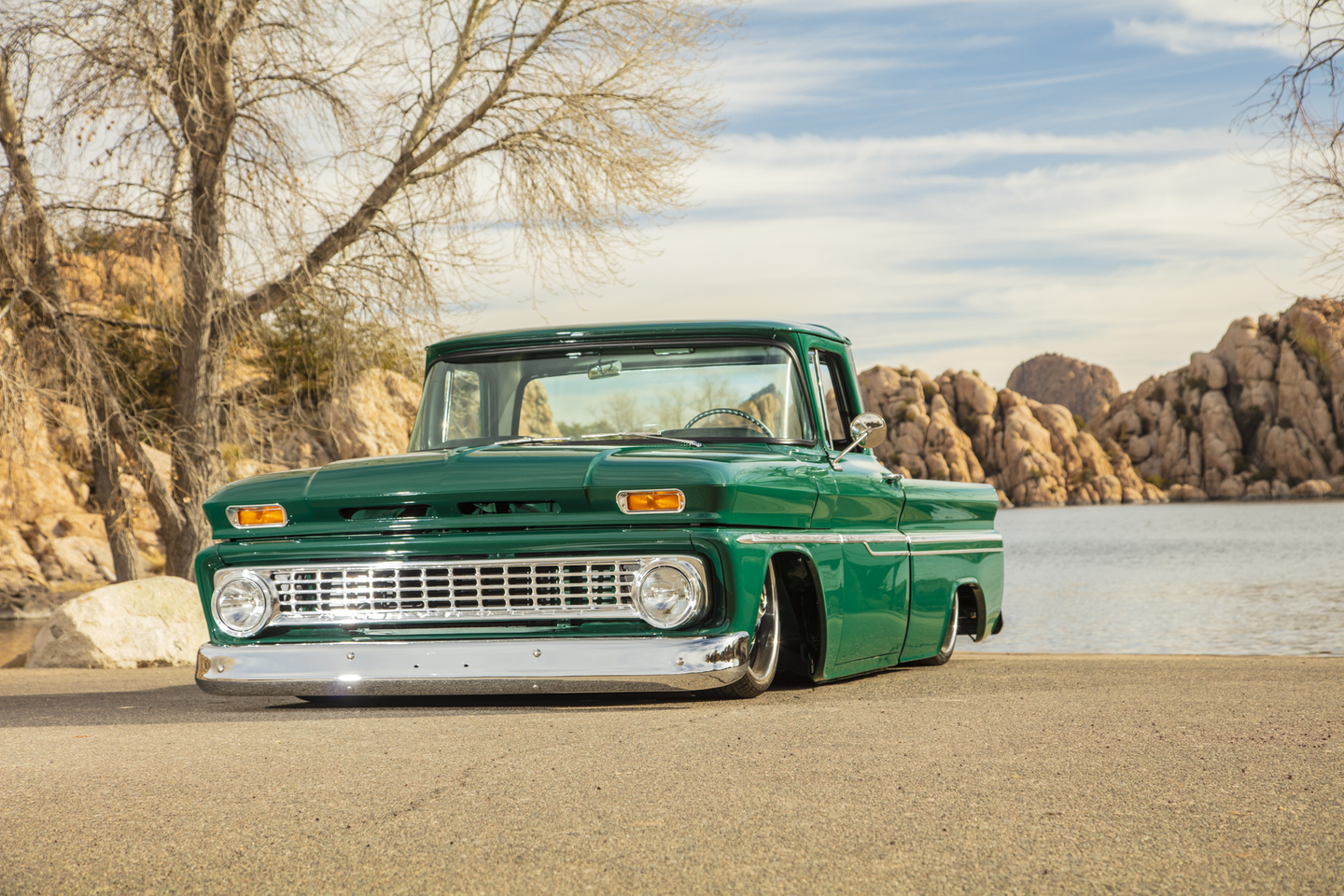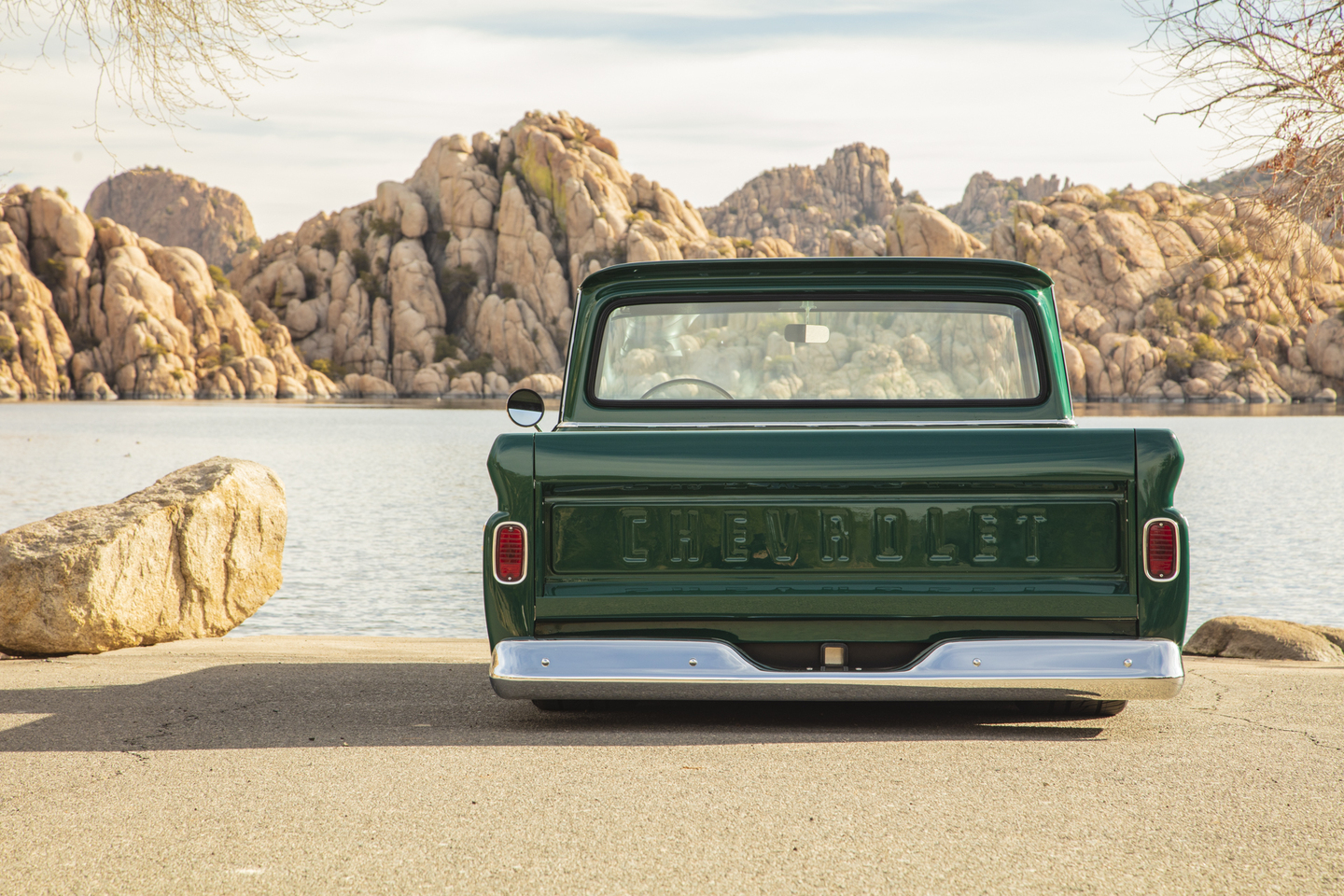 "Thanks, Rob—it's not like I don't have trucks to finish up! So, this fella Dylan White called me for a set of my 22-inch Delmo Specials for his recently purchased GSI chassis that was sitting in Phoenix. His dad had a '63 pickup back in the day and he wanted to build a tribute—so…a few weeks later, I dropped a sweet set of black 22s at the GSI headquarters and checked out his freshly powdercoated '60-66 chassis.
"Fast forward six months and I get another call from him asking if I could pick it up and plumb it for him, and then he would come grab it when it was done. 'No, problem I said, consider it done.' No sooner did we get it finished and we got the call, 'I don't have a bed for this rig, do you mind building a bed with raised bed floor and modified wheel tubs? Maybe some front fenders too?' LOL. I see where this is going. Next call, 'my guy doing the metal work on my cab is going at a snail's pace, do you mind finding a cab?' Long story short, what started as a simple set of wheels ended up turning into one of the cleanest 60-66 pickups we've built to date!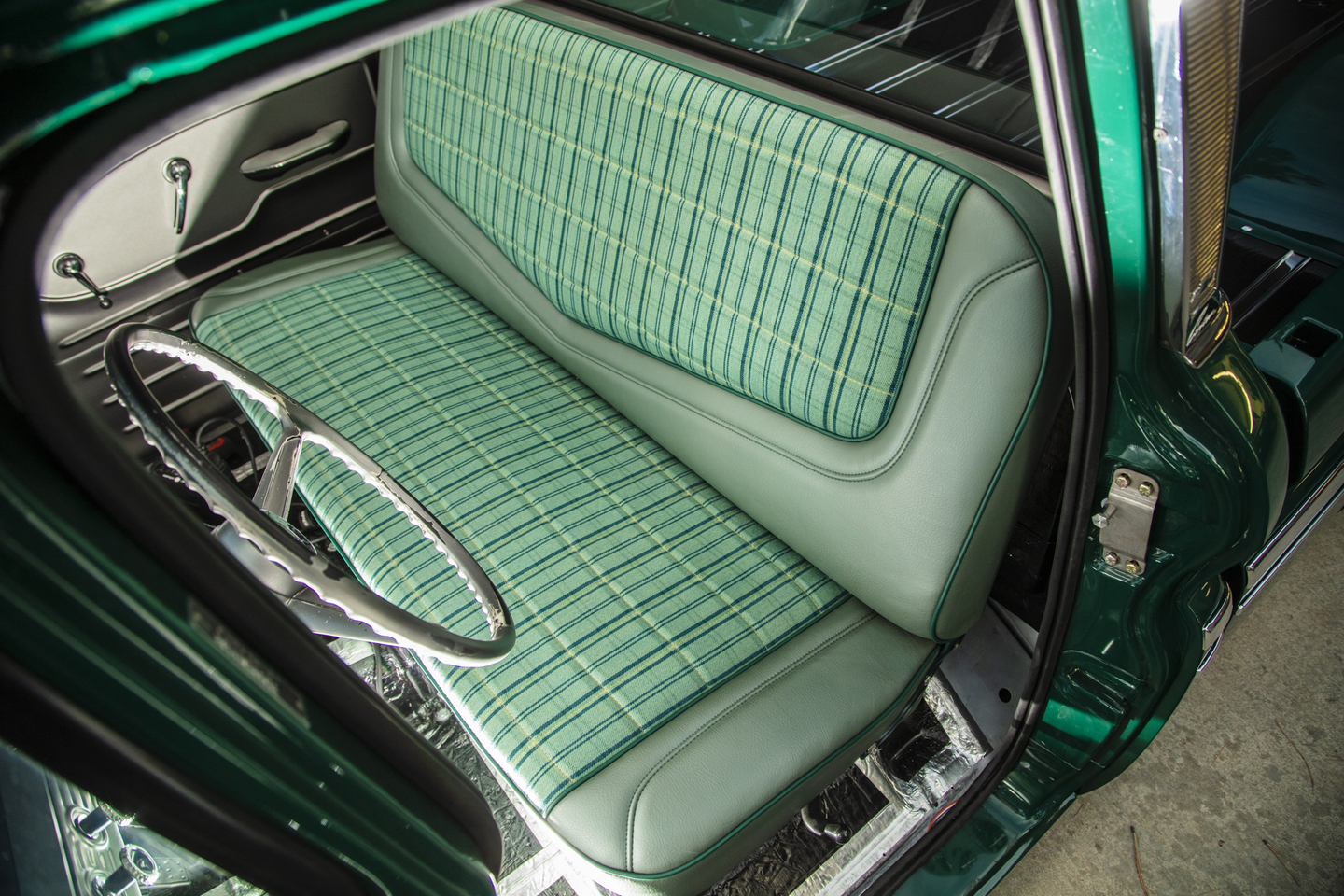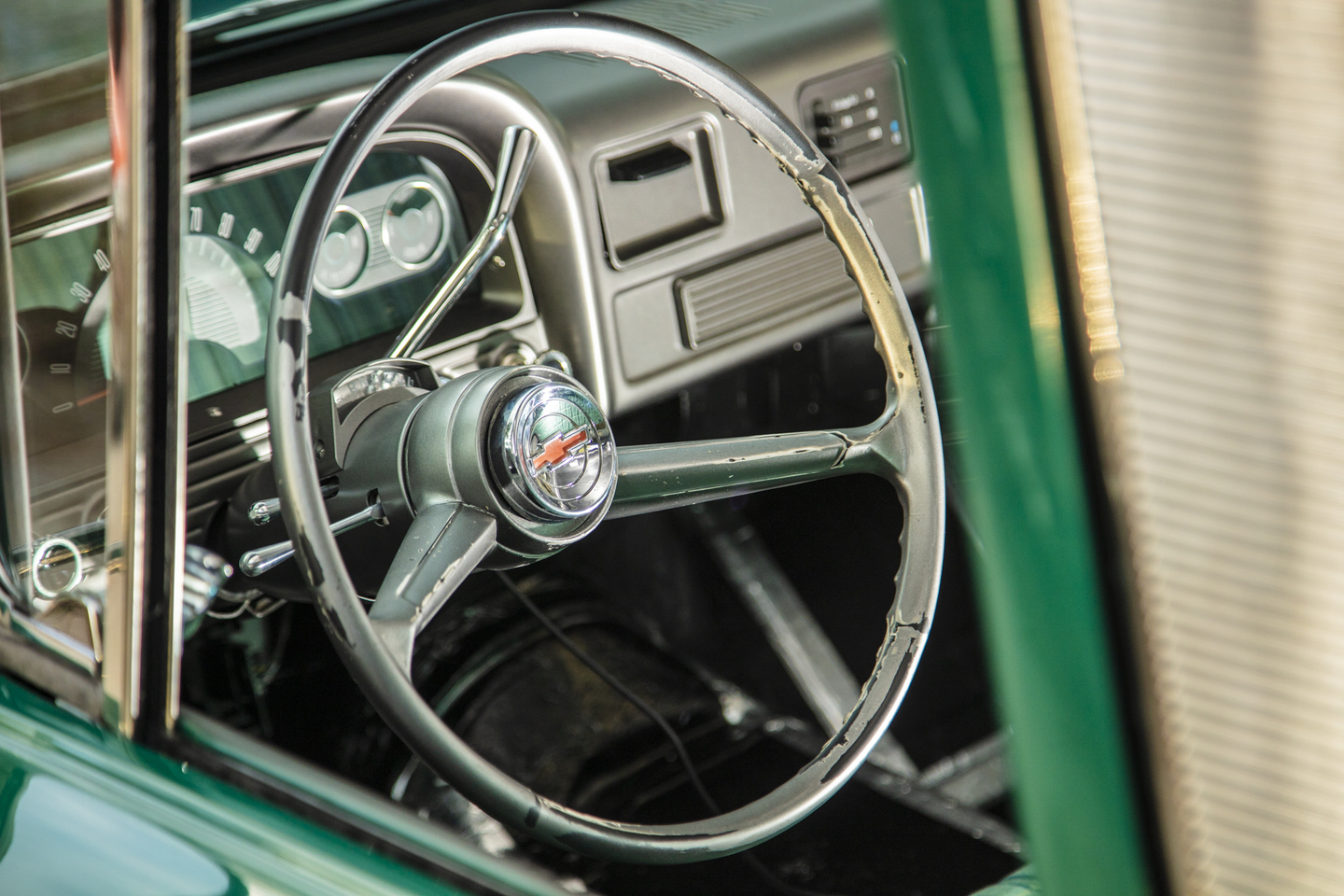 "We grabbed a super clean '63 Chevrolet small-window cab from a local C10 parts guy and had Metalox do a big-window swap for us. Using one of our Del-S3 430 hp vintage engine packages with a 4L70e trans, we started final assembly on the GSI chassis. Currie Enterprises TruTrac gear set with a 3:70 ration went in the rear with a stainless Borla exhaust trailing up to it. Dylan wanted to daily drive this beast, so we installed a hidden hitch and custom two-piece driveshaft. The new Accuair Endo CVT system completed the chassis with a self-leveling air ride setup. With the chassis ready to roll, we started preassembly of the front fenders and our custom '60-66 inner fenders.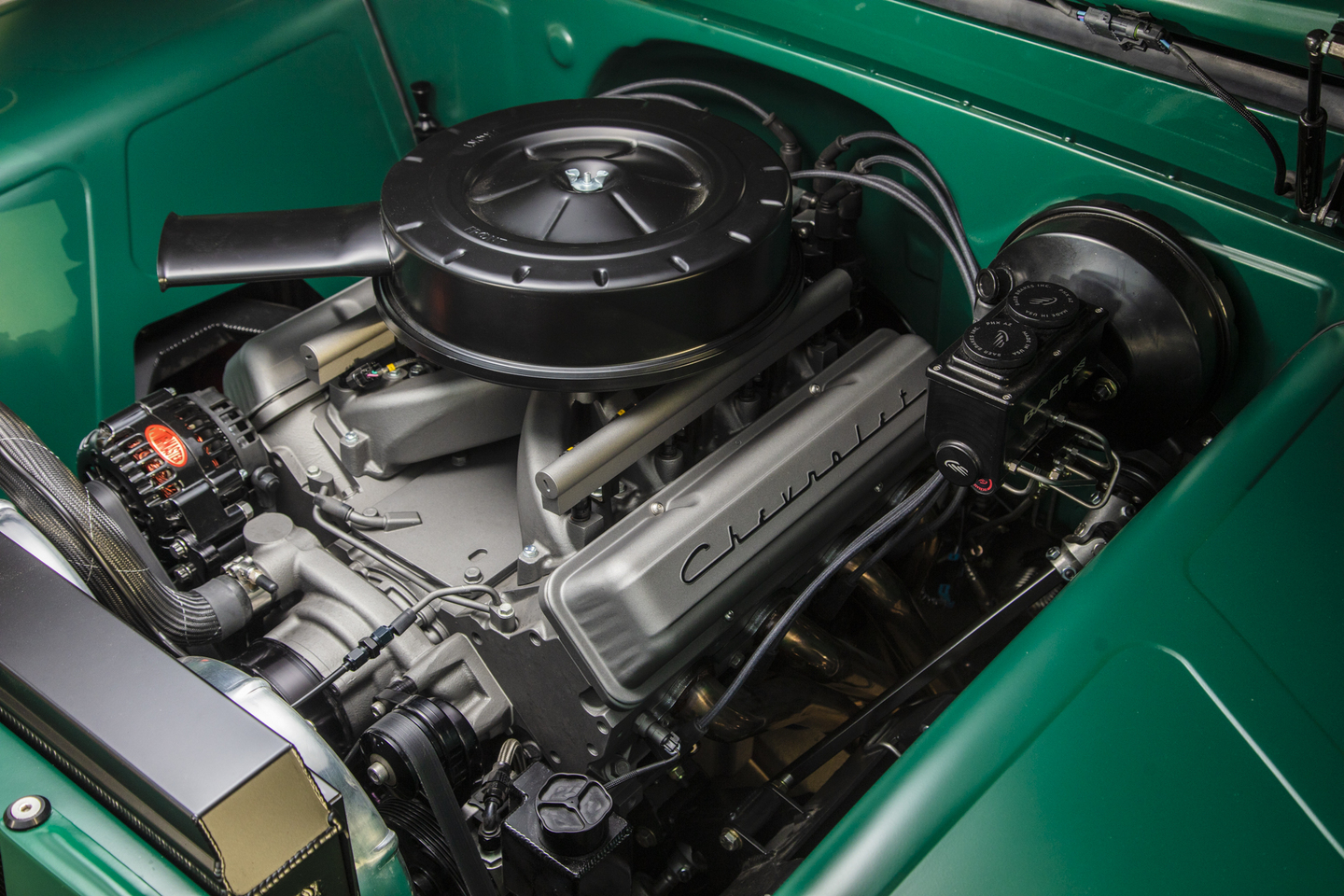 "Once we were happy with fitment of all the sheetmetal, the truck went off to Borne Customs down in Phoenix for a heavy coat of Juniper Green. And just as soon as it was back from paint, we installed the Vintage air system and Dakota Digital gauges for the vintage look. Next was to lay down some sound deadening by Vibro solutions in the cab for a quiet ride. All the outside trim, bumpers, and mirrors were supplied by So-Cal Speed shop of Arizona.
"The next step was to take it down in the valley to my buddy Dominick for carpet, kick panels, and some beats source by Rockford Fosgate, while Sean "Fat Lucky" Johnstun supplied the factory bench seat using some NOS material for the inserts. The final piece of the puzzle, though, was the steering wheel takin from Dylans Dads actual truck. Because the wheel was fawn-colored and the new interior was grey, we carefully preserved the original patina and changed the color to match the fresh Flaming River column.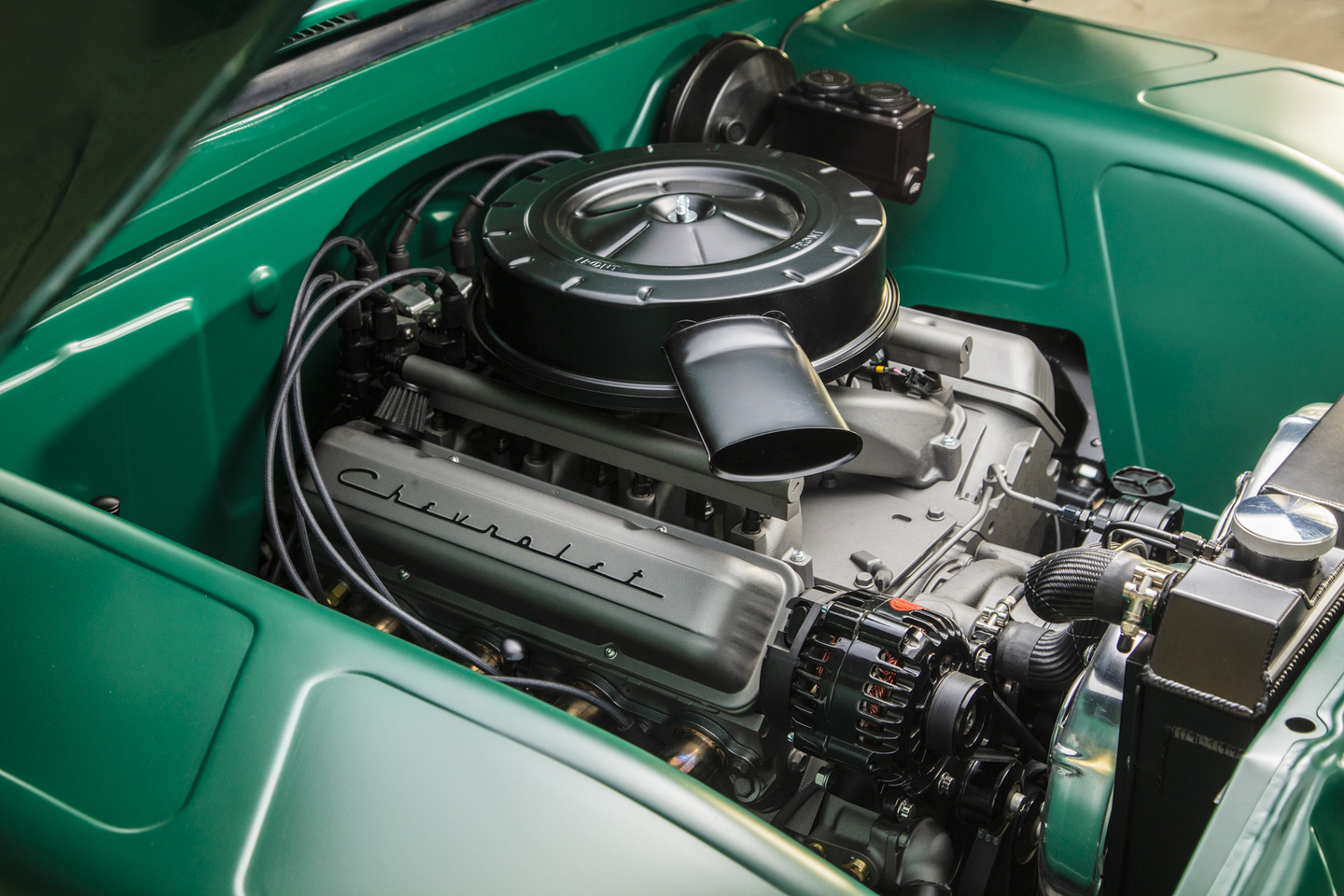 "After a quick tune we were doing burnouts and logging some shake down miles so Dylan could drive this baby back to Texas. I would say that escalated quickly, from selling a set of wheels to building a badass pickup. But in the process, making a good friend and helping a boys dream come true made it worth every single minute spent on the phone!"
Delmo mentioned "other trucks", so I thought it might be a good opportunity to reveal a special "SUV" project he's working on in conjunction with another good friend of ours, Eric Black: Delmo New Vintage. You can also check out the video feature on this truck here: Dylan White's Delmo's-Built 1963 Chevy C10 – Video. Stay tuned here for more as it develops. CTP
Settin' The Wheels In Motion…Dylan White's Delmo's-Built 1963 Chevy C10