Brothers Custom Automotive's Color Sanding & Polishing Techniques To Get That Show Quality Finish
By Barry Kluczyk – Photography by the Author
A flat, deep, mirror-like finish in a fresh paint job draws respect like few other attributes in a build, but it doesn't come from the spray gun. Color sanding and polishing are the key.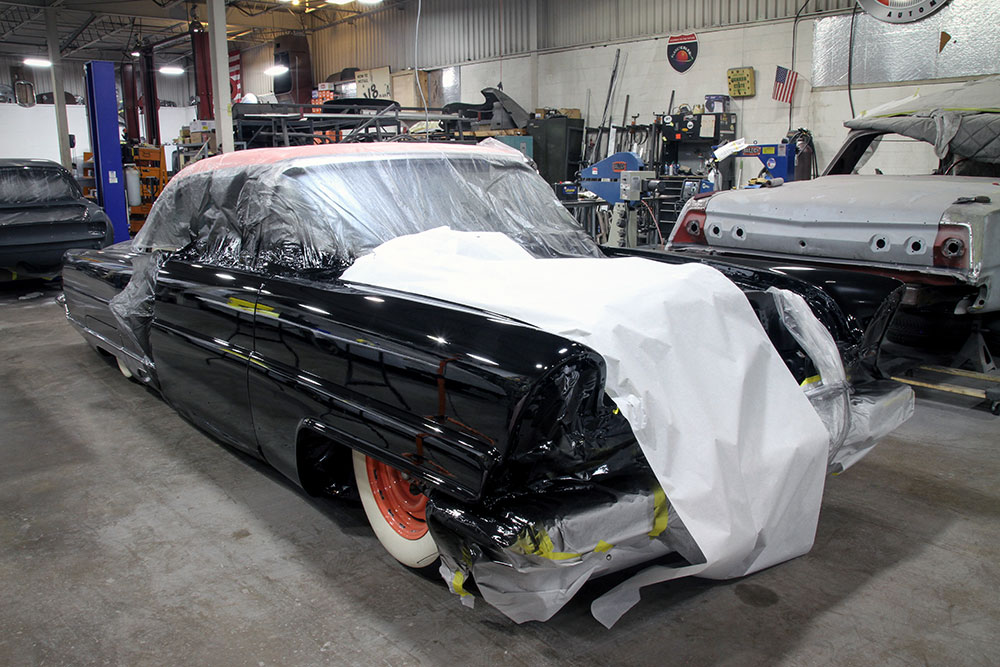 The surface must be cut and polished to flatten the inevitable "orange peel" texture on the painted surface. Several factors, from the ambient temperature, air pressure for the gun, the paint materials, even the number of coats, will affect the degree of orange peel, but the bottom line is color sanding and polishing are mandatory for a truly flat finish.
Speaking of the bottom line, it's also true the process is very time-consuming, requiring perhaps days of work to get it right. The auto paint shop or resto shop will do the work, but it could add dozens of labor hours to the tab. At least.
Read More: Inflatable Spray Booth Makes it Easier To Paint Like a Pro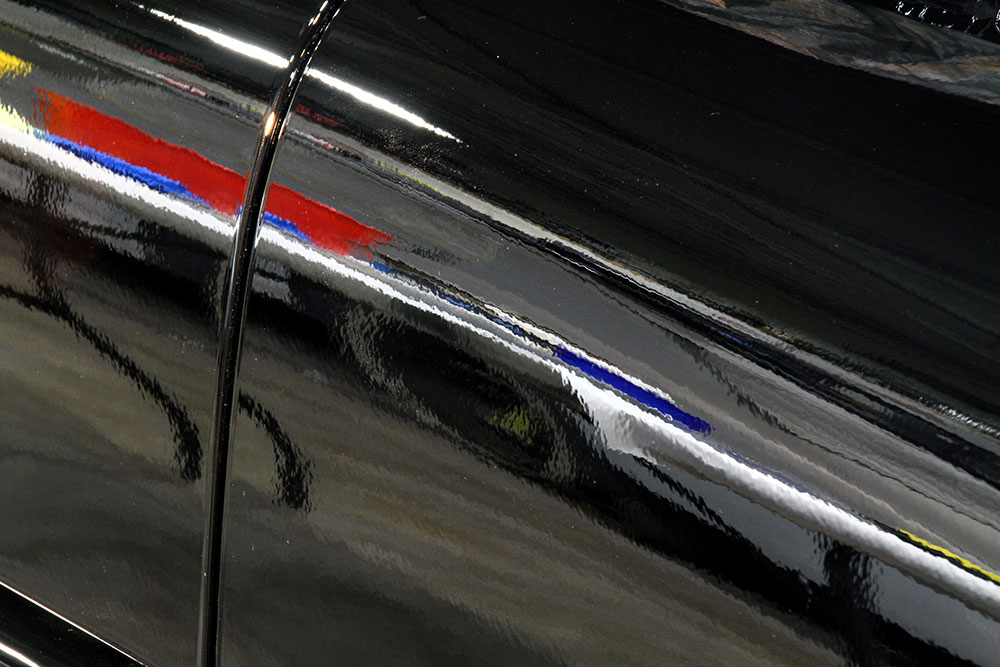 Color sanding and finish polishing are tasks, however, the do-it-yourself enthusiast can tackle at home and deliver excellent results. Yes, it's a time commitment, but with the proper painting tools and materials, it largely boils down to patience and an eye for detail—and the courage to take sandpaper to a new paint job.
We enlisted the help of Autumn Riggle, at Brothers Custom Automotive, near Detroit, to demonstrate the process on shop owner Bill Jagenow's black 1956 Lincoln Premiere. It had been involved in a minor fender bender and the consequential bodywork required a respray of the front end sheetmetal and doors with PPG Vibrance basecoat and clearcoat. As they readied the car for the Detroit Autorama, we looked over Riggle's shoulder as she transformed the spray booth fresh paint work into a show-quality finish.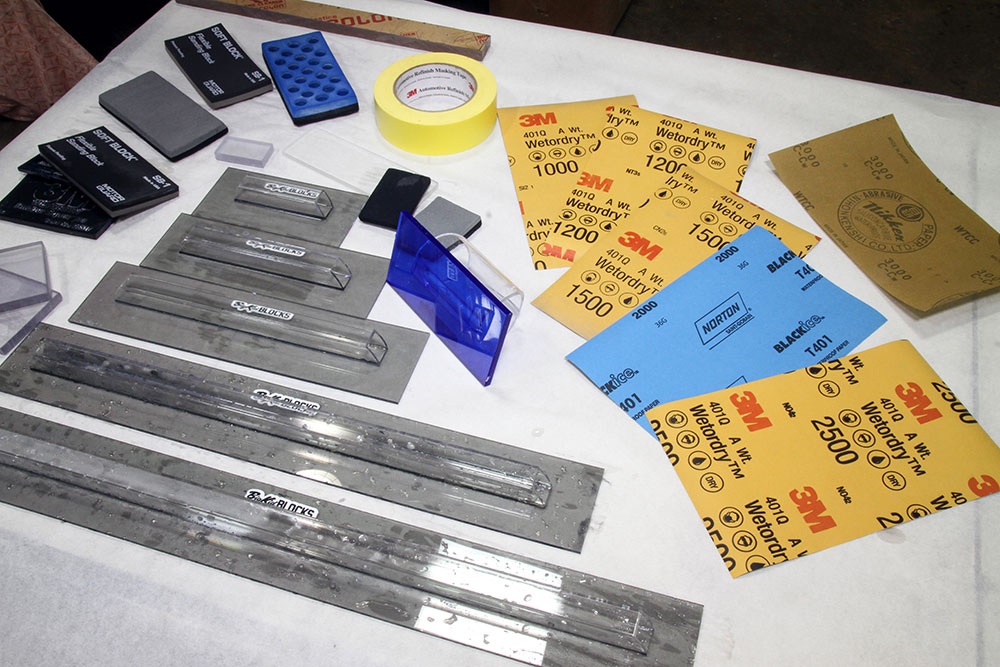 It was a challenging subject, too, as black is the most unforgiving color when it comes to exercising every sanding scratch or paint imperfection.
You'll see things in black that wouldn't even be noticeable in lighter colors," she says. "The truth is, you may get to a point where, even after polishing, you'll still see some sanding marks, which means you'll have to start over with sanding and repeat the process."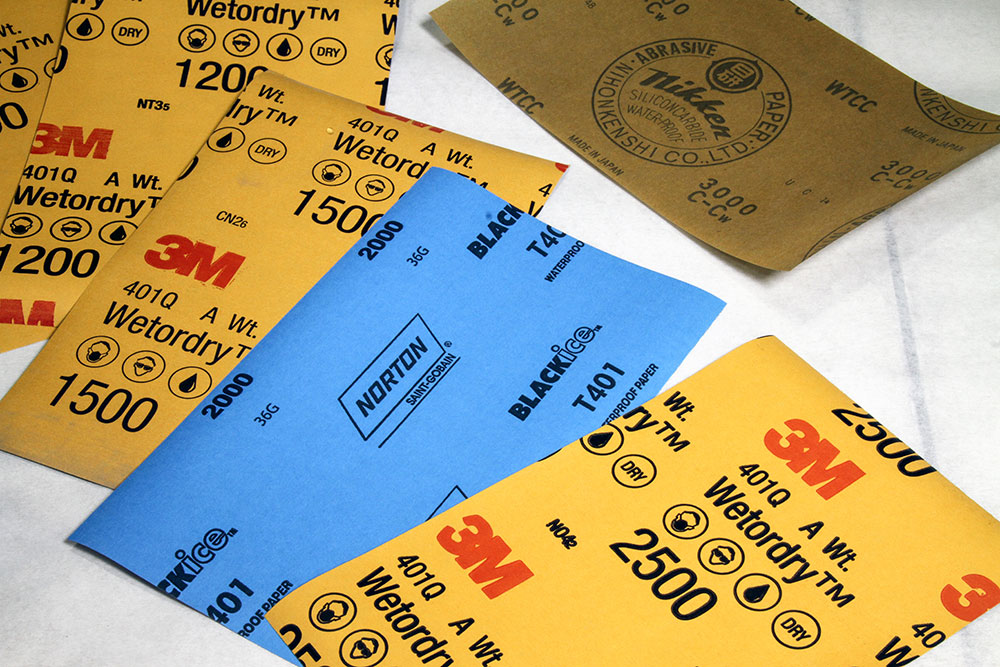 Of course, there's more to it than that, and that's the aim of this story. We've depicted the basic steps in the process, but before hitting the first panel with sandpaper it's imperative to assemble all the necessary materials.
What You Will Need:
Sandpaper suitable for wet sanding. Depending on the severity of the orange peel, this should be 1500-grit sandpaper or 2000-grit sandpaper and move up to 3000-grit sandpaper.
Sanding blocks of various sizes, including soft blocks.
A bucket of water mixed with liquid soap.
A sponge or water bottle to keep the surface wet during sanding.
Microfiber car cloths.
An electric polisher with coarse- and fine-grade pads.
Medium-grade rubbing compound.
Fine-grade polish.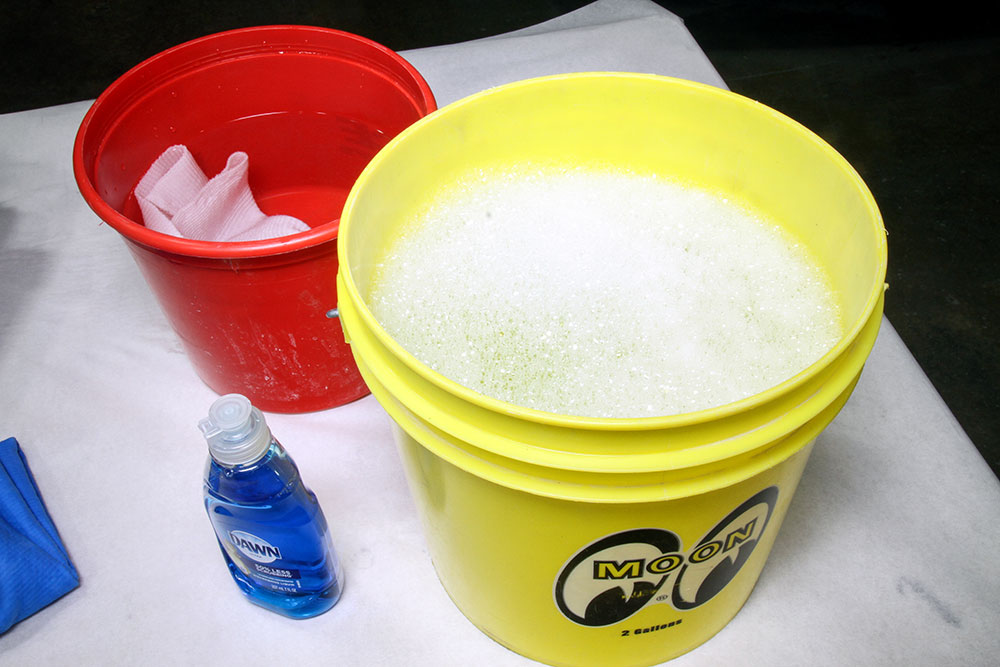 Corners can't be cut here. All the materials are necessary to achieve the desired results, and while the accompanying photos show a greater variety of materials, from the sanding blocks to different electric polishers, the results can be achieved with only a single polisher and fewer sanding blocks.
Read More: How To Paint Like a Pro With Custom By Lopez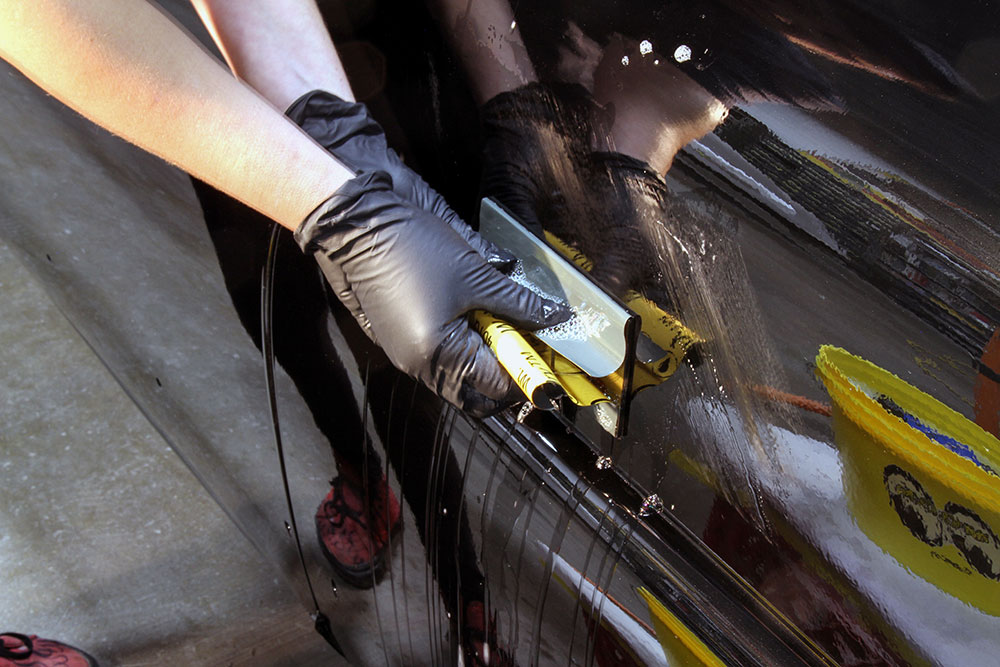 "You get out what you put into color sanding and polishing," Riggle says. "The tasks themselves aren't very difficult, but it takes time—and that may include sanding and re-sanding areas until they're perfect. If you cut corners or skip steps, it will show."
By the way: The steps outlined here also apply to restoring severely oxidized existing paint work, although you'll typically start with 1000-grit sandpaper or 1200-grit sandpaper to cut down the texture. The caveat with this type of paint restoration, of course, is it is very difficult to determine the depth of the underlying paint, making it easy to burn through it altogether. That's particularly true on factory paint jobs, which often used notoriously thin layers of lacquer.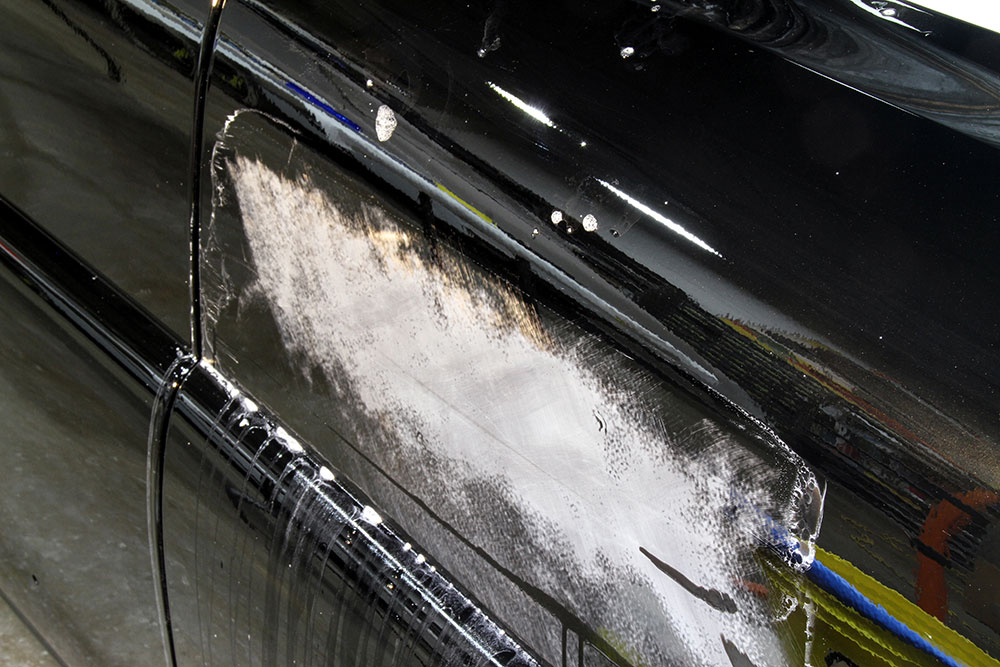 A modern basecoat/clearcoat system, such as the process used with Jagenow's '56 Lincoln Premiere, provides more surface depth for sanding, but it's no guarantee.
"No matter what, you have to be careful around edges, peaks, and corners where the paint depth is often not the same as the rest of the surrounding panel," Riggle says. "You have to use different techniques and different sanding blocks to accommodate the variances."
Electric Polishers: Random Orbital vs Rotary Polisher
Along with the sanding techniques, there are preferred techniques for the polishers—random orbital style and conventional rotary polisher. Orbital polishers are generally lighter, easier to maneuver, and more forgiving, but they generally don't deliver the tactile feel of a variable-speed rotary polisher. A rotary polisher can also be a little more dangerous to the finish if the user doesn't keep the head moving continually or the speed of the head is too fast.
"It takes practice and caution, but you'll get that flat surface and deep finish if you work at it," Riggle says. "You take your time and work as slowly as necessary."
Read More: $100 DIY Paint Job: Budget Black Blazer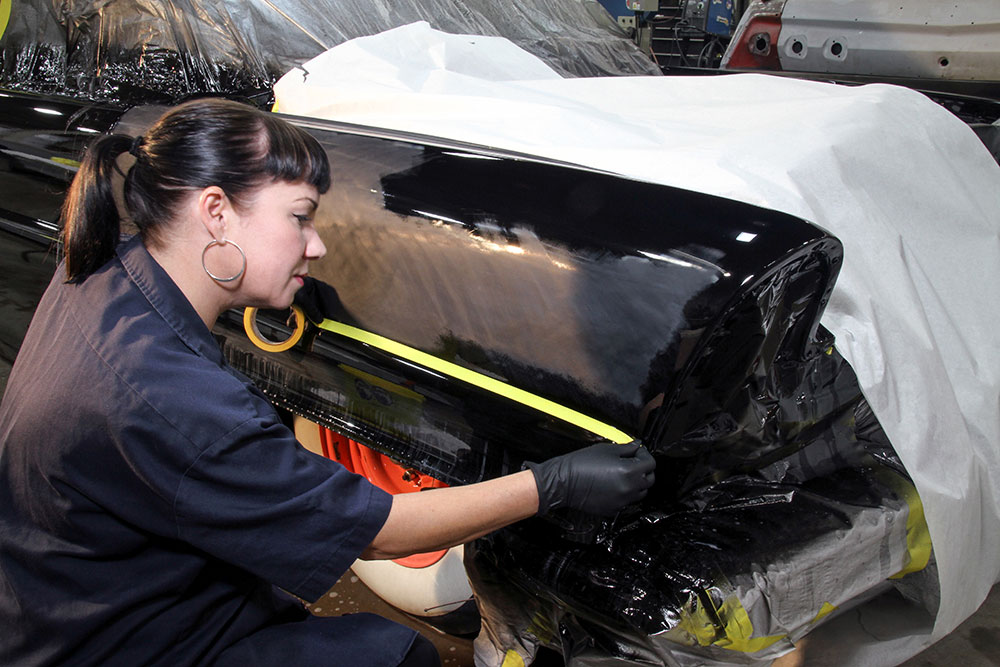 In other words, patience and an eye for detail will make all the difference in elevating the appearance of your ride. Grab that bucket of water and sandpaper and get going—you can do this. MR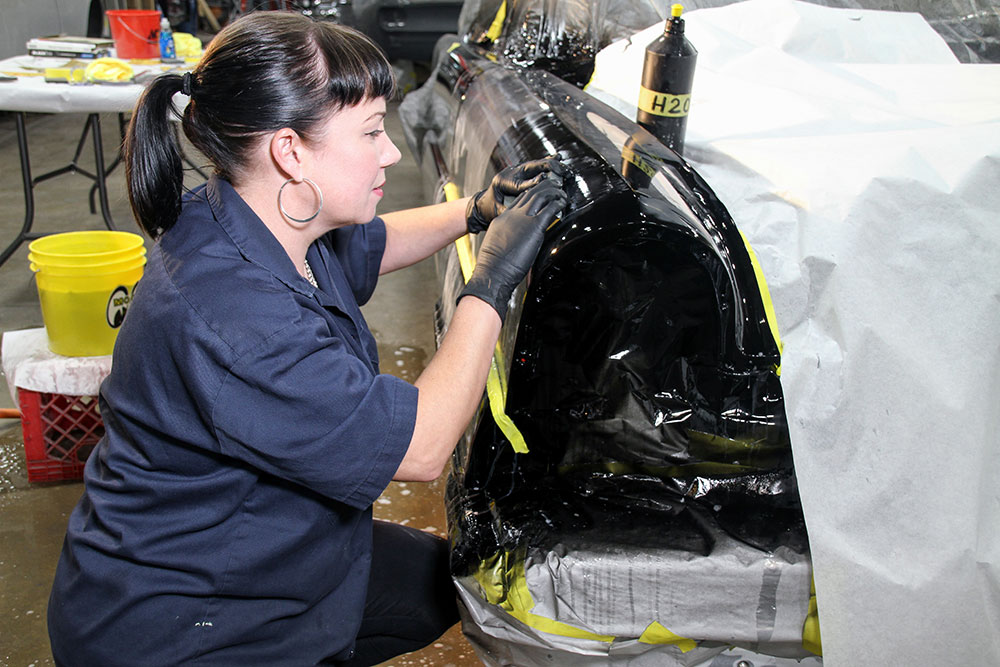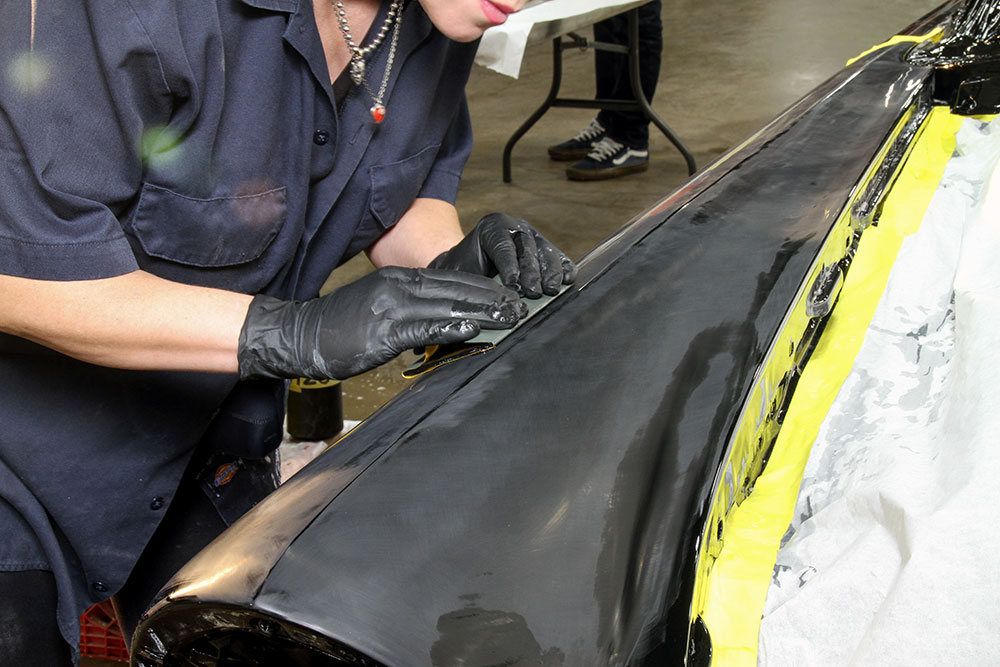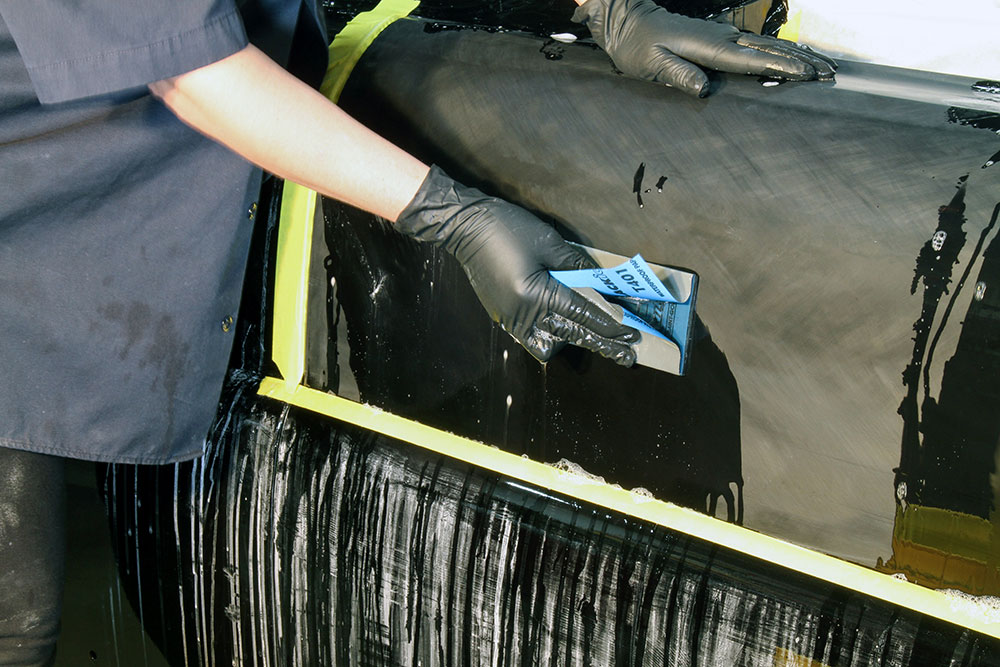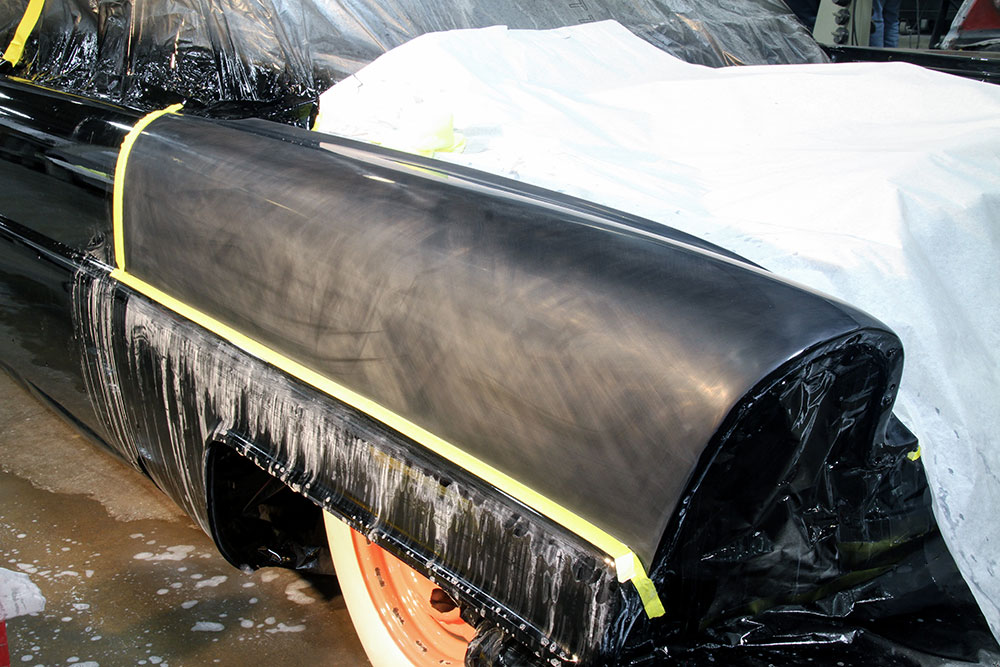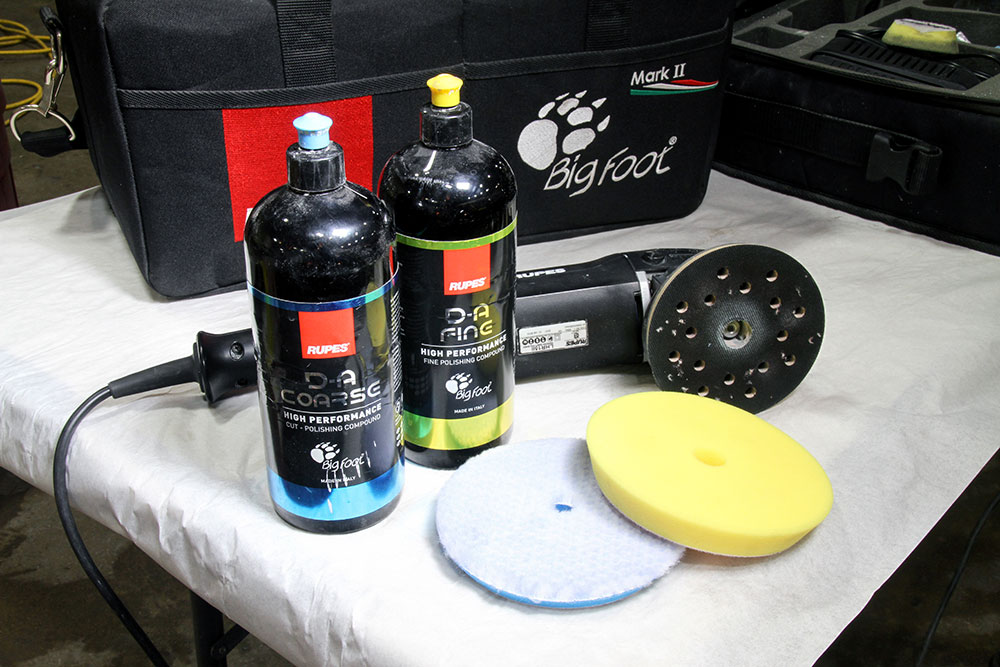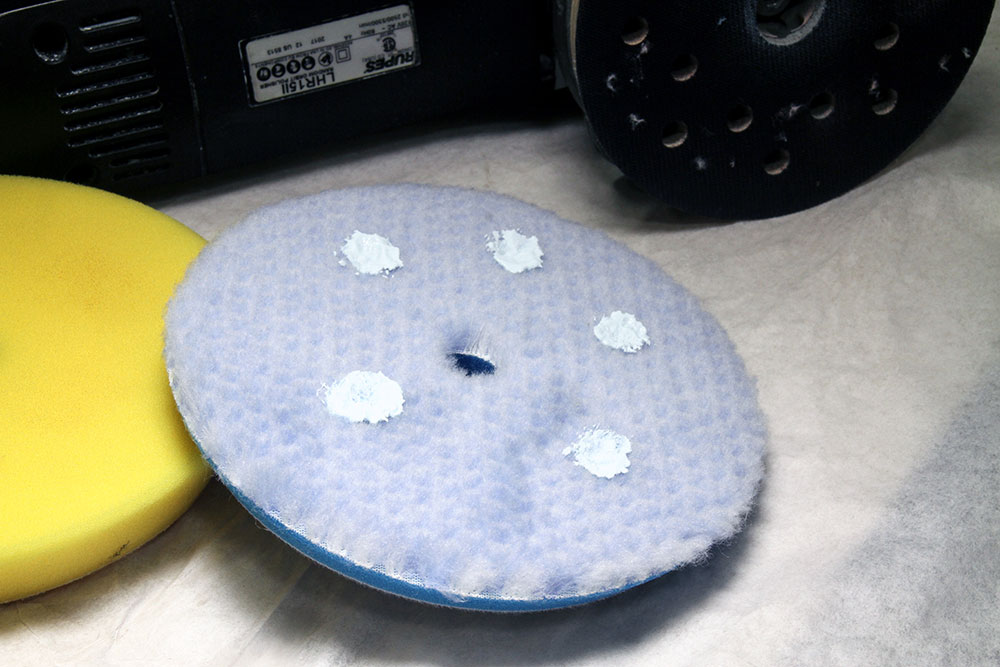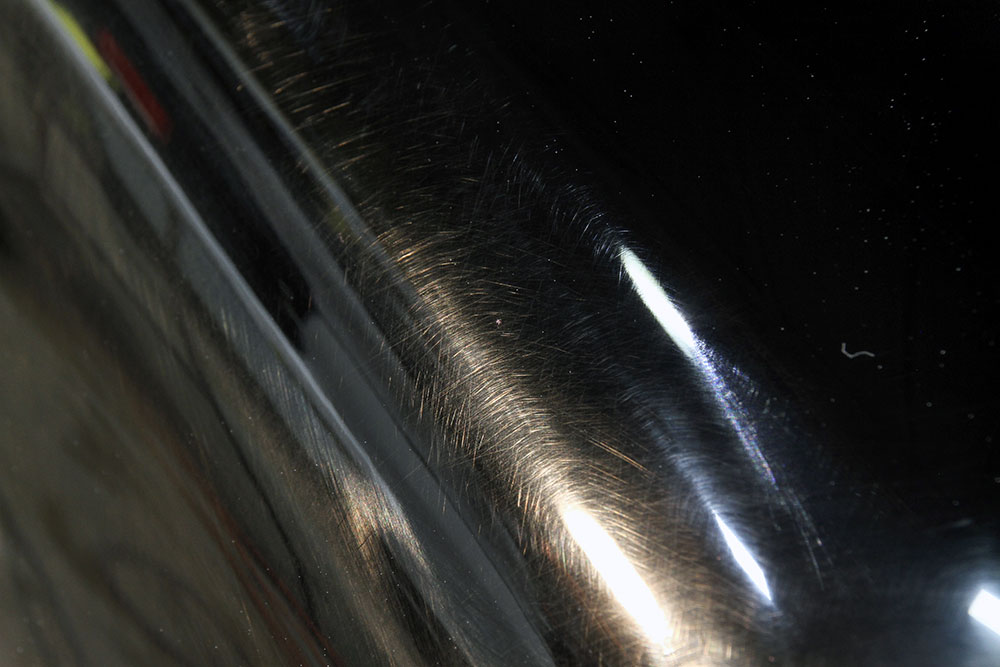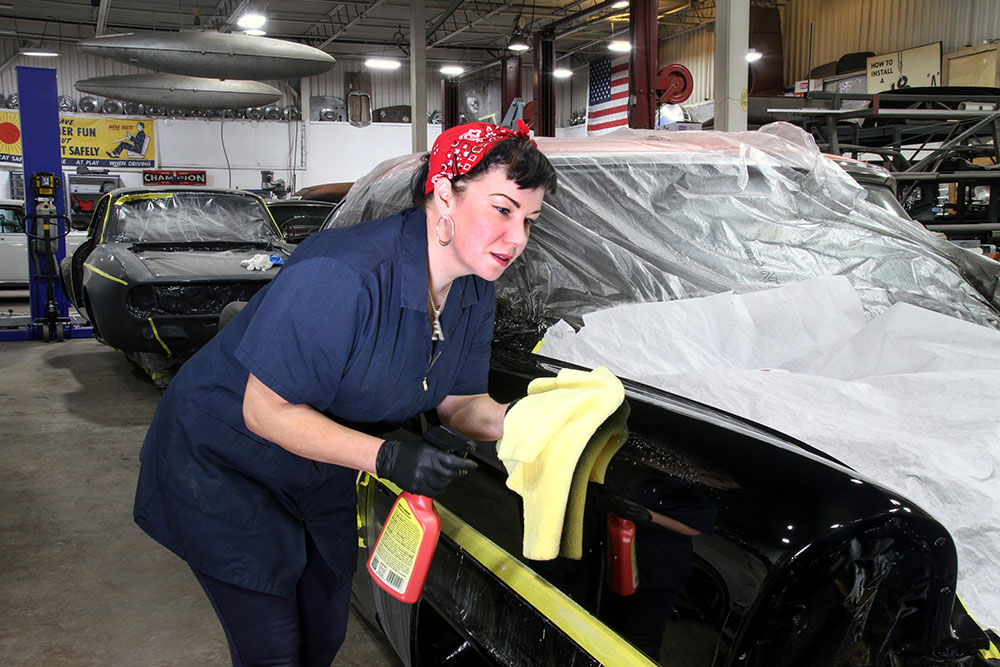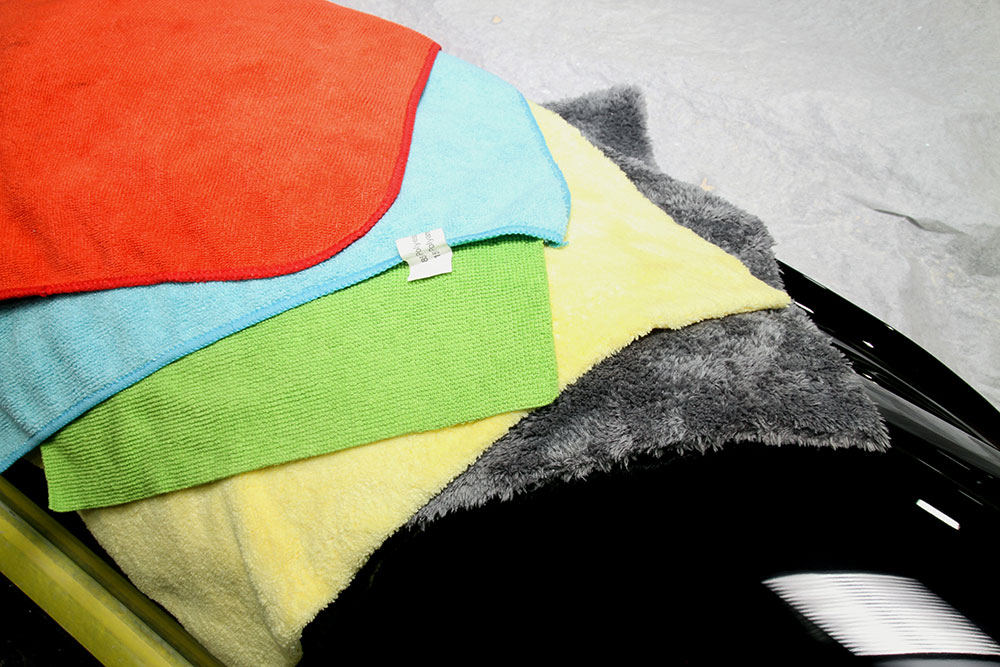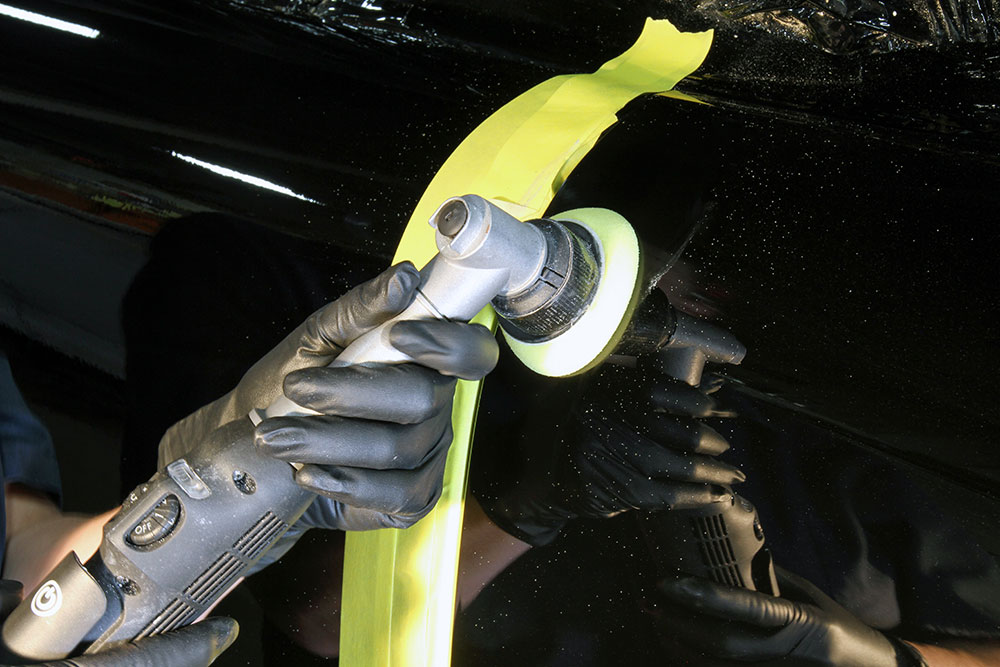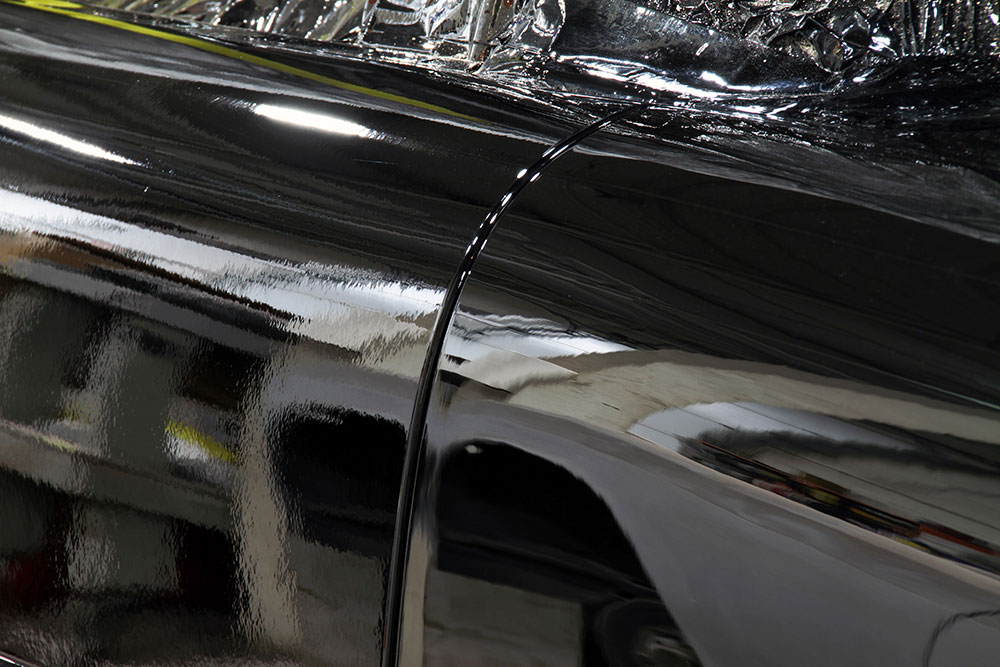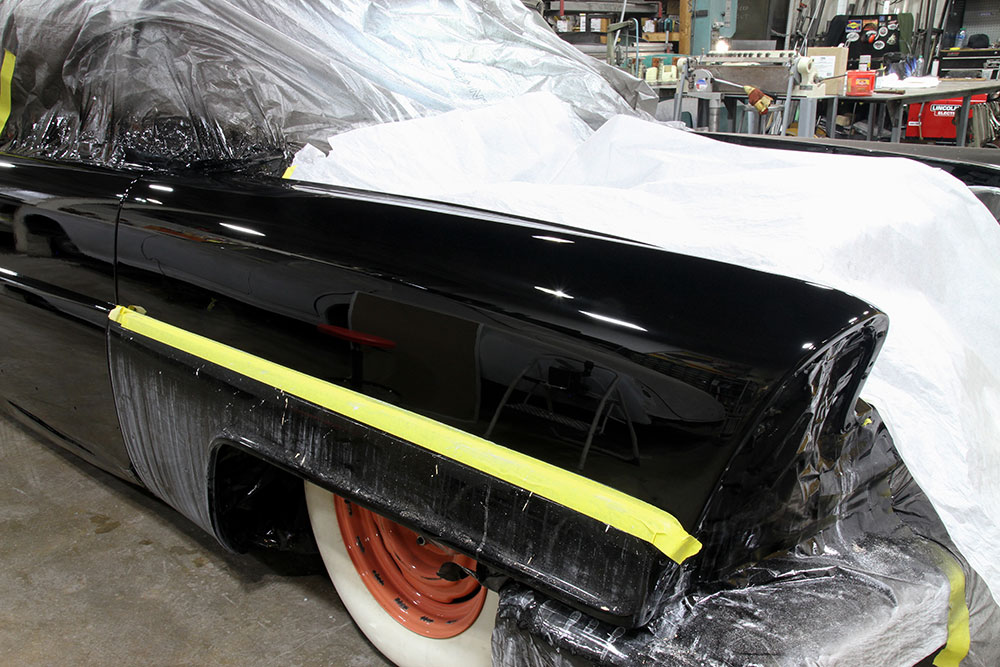 Sources
Brothers Custom Automotive
(248) 439-1314
facebook.com/brotherscustomautomotive
PPG Industries
ppgrefinish.com