Is a Summit Racing DIY Paint Job Worth It?
By Gerry Burger – Photography By the Author
Paint and bodywork are two of the most important aspects of building a hot rod. While these two words strike fear in the hearts of many, today there are new tools like inflatable car spray booths and HVLP spray guns, that make the process more doable. Like most things, everything required to do bodywork is available on the Internet. Things that are not yet available via mail order include patience and desire. If you have a supply of those two things, you can produce a high-quality paint job at home.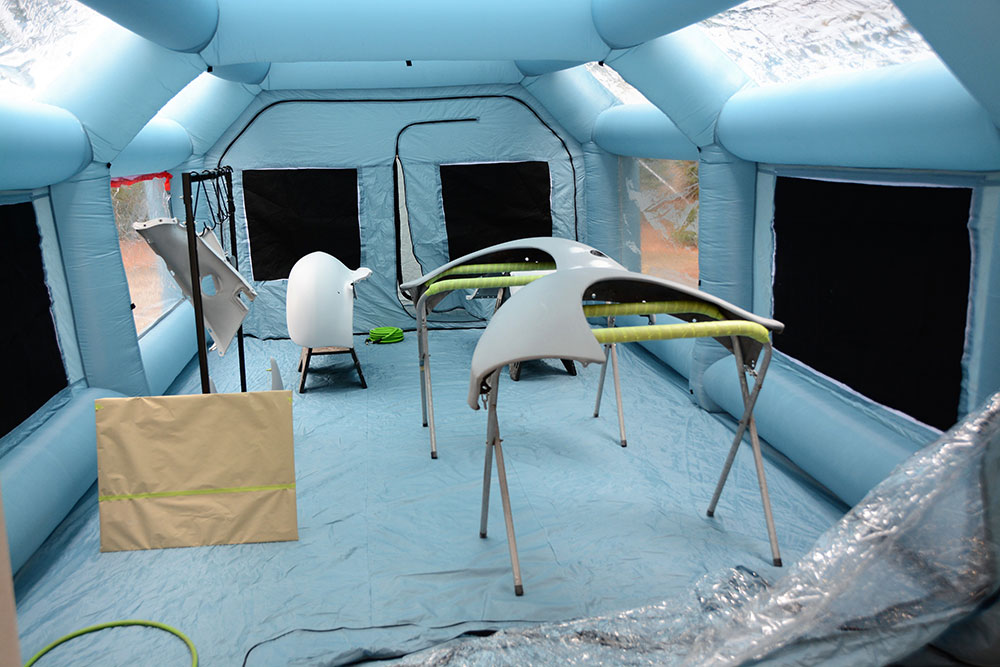 When it came time to do the bodywork and paint on our 1936 Ford Phaeton we used Summit Racing brand materials. The reasoning was simple: quality products, fast delivery, and the price is attractive, too. We used all Summit Racing materials, from their Autobody Filler to the finish primer. We also used their house brand dry sandpapers, while the finish wet sandpaper was 3M and USC brands. Over the years it has been our experience that using materials from the same manufacturer eliminates compatibility problems.
Read more: Clayton Machine Works Provides an Aluminum Trim Solution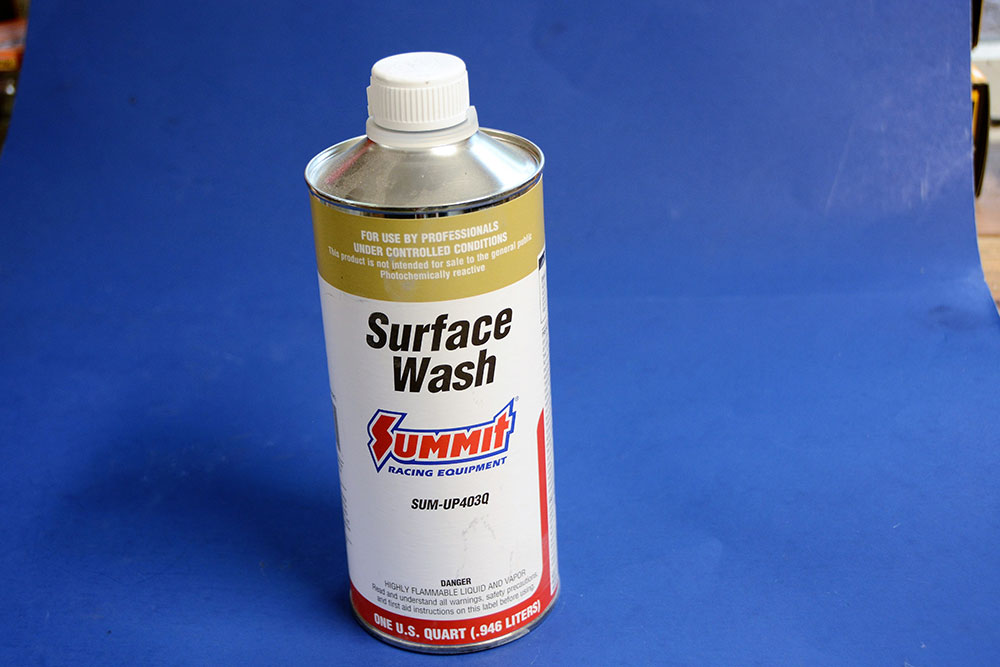 We touched on the fabricating, filling, and priming of our panels in previous tech pieces, now it's time for the glory…we're going to lay down the color in a basic, non-metallic, single-stage urethane car paint. We simply picked the color from the fleet color samples at our local autobody supply store and had them mix up 1-1/2 gallons of the PPG Delfleet Essential Urethane. (The guy behind the counter told us, "You're gonna love this stuff," and he wasn't kidding.)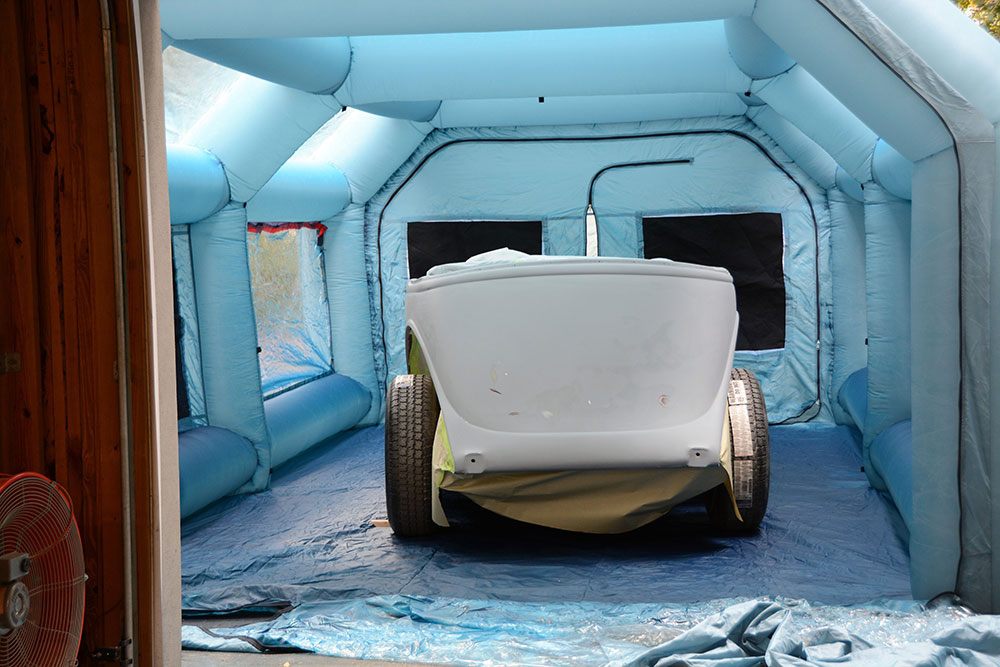 The process of laying down the final finish has gotten easier yet at the same time the process has become more complicated. With the new HVLP spray guns (high volume, low pressure) (Editor's note: Burger considers anything developed in the past 40 years "new.") there is less overspray, so more of the paint goes on the panel and less into the air. The days of lowering the garage door down on a couple of window fans and spraying lacquer are behind us. The fast flash time of lacquer made it possible to paint in any garage by simply covering your toolboxes and such. The downside to modern urethane car paints is the flash time is slow enough that you must spray in a clean environment, preferably filtered air, and the overspray sticks to everything, so extensive covering is required. We have seen garages converted into makeshift spray booths with varying degrees of sophistication and success (or lack thereof) and they produced successful paintjobs.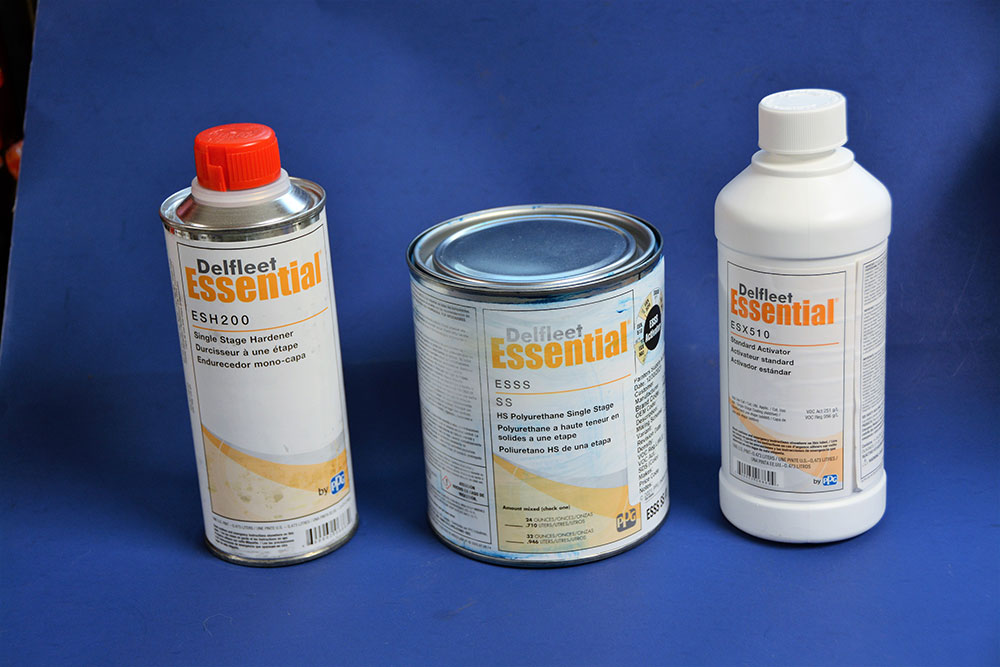 Read more: How To Make Custom Headlights For Your Hot Rod
We were considering such a homebrewed booth when we stumbled across the inflatable spray booth. Think of it as a "bouncy house" for hot rodders of all ages. We were amazed when we first saw them and pleased that they are somewhat affordable. At under $700 you have an inflatable car spray booth large enough for a 1936 Ford Phaeton. The booth comes complete with a floor, so it truly is a clean environment. Now, adding that amount of money to your DIY car paint job may seem like a deal breaker, but we fully expect to sell the booth for half-price, so now we're talking less than $400 per paint job. If you plan on painting several cars the inflatable spray booth quickly pays for itself. The quality of the finish makes this a worthwhile investment.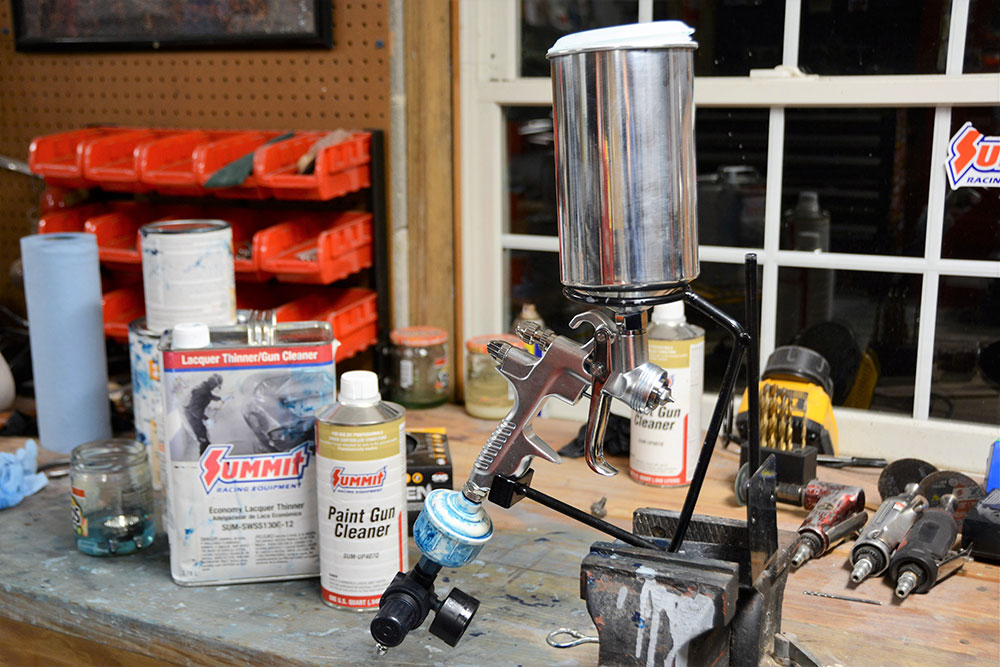 Our shop has a large air compressor suitable for painting an entire car with an inline filter and evaporator to keep the air clean and dry. I also have a well-maintained, 30-year-old Sharpe spray gun. However, the last time I used it there were some issues with it and so I decided to step up to a new spray gun. Now, true confessions, time is catching up to me, so this will be my last full paint job. Because of that, I didn't want to spend a ton of money on a spray gun, but I also didn't trust a super cheap gun. After some research I opted for a Summit HVLP spray gun (PN SUM-02-40001) with the 1.4mm tip and an aluminum cup. I had my expensive but aged professional-grade gun on standby in case the new gun didn't measure up. Well, I could not have been more pleased with the Summit Racing HVLP spray gun. I sprayed some reducer through the gun first and it took virtually no adjustment other than air pressure. With a thorough cleaning after each use this gun performed flawlessly. We cannot stress how important it is to do a thorough cleaning immediately after spraying. Catalyzed urethane car paint will harden in all the wrong places, so clean the gun and cup thoroughly and change the small filter in the bottom of the cup. Using a dedicated spray gun cleaner and a cleaning kit will ensure good results.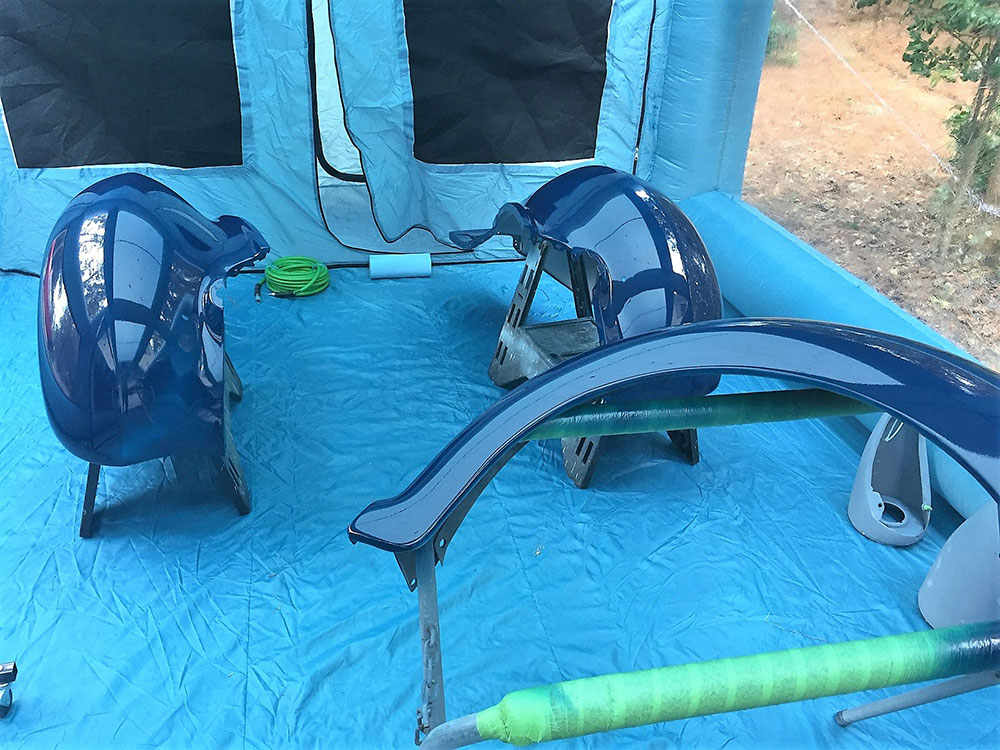 In preparation for the finished paint, we did something odd—we followed the PPG Delfleet paint manufacturer's directions. While some folks are finishing sanding panels to 600-grit, the directions said sand to 320-grit. We were doubtful, so we first did the taillights and other small panels as a test and sure enough we had a perfect topcoat. No work scratches.
Read more: Coming Unhinged by Removing Vintage Hot Rod Door Hinge Pins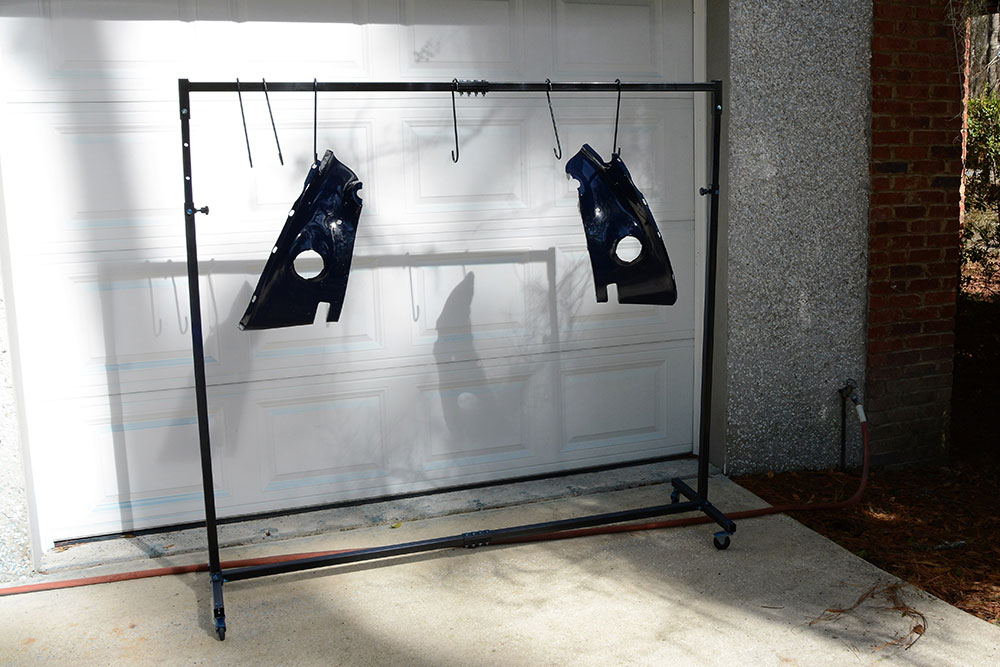 Today, mixing the final finish paint is a precise process, and once again following the PPG Delfleet paint instructions is imperative. This involves using mixing cups, filtering the paint, and using reducers that are appropriate for the spraying temperatures. The Delfleet Essential Urethane car paint is a three-part paint, the reducer is called a hardener, and the third ingredient is the catalyst. New urethane paints are incredibly durable and lay down nicely with the proper spray equipment, the proper clean air pressure, and a dust-free environment. It is important to spend time properly hanging parts and placing them on work horses so you can apply a uniform coat to all sides of the pieces. We have a great parts rack from Summit (PN SUM-918069) that holds everything from our 1936 Ford Phaeton doors to small pieces like the headlights and taillights. Racks like these pay for themselves in one paint job, and they make it easy to roll parts in and out of the spray booth; we even use it for spray can work, roll it outside and roll it back inside. It sure beats dropping a piece onto the floor from some makeshift rack.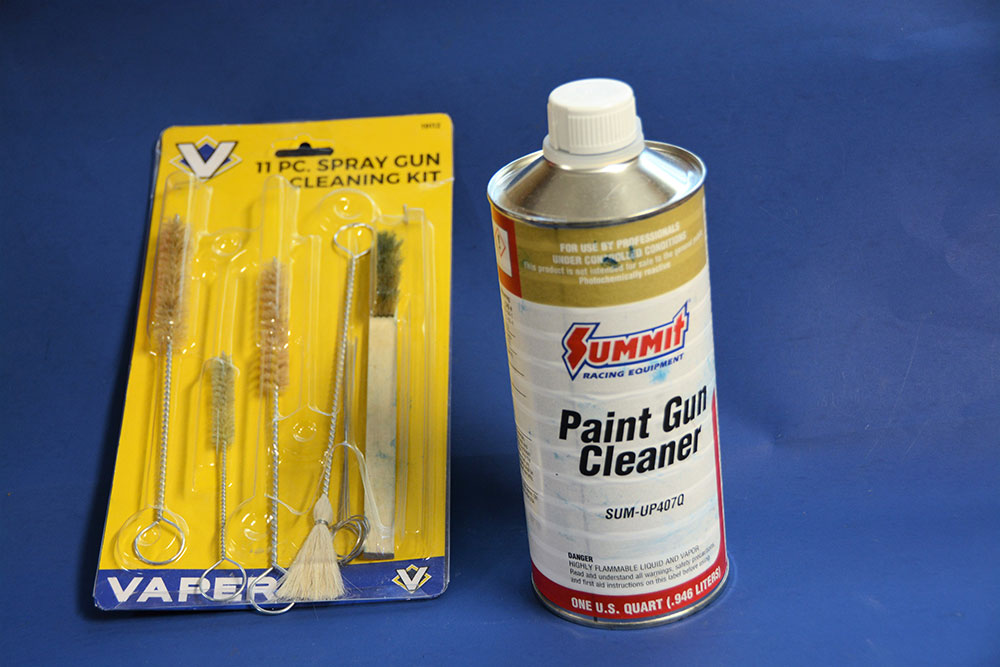 We prepared for the spray day with a high-quality paint respirator mask, rubber gloves, and full body covering. We laid down three full coats and were very pleased with the finish. We had a trace of orange peel, which is typical of most urethane finishes, but we were certain this would cut and buff to a great final finish.
Read more: FLOORING OVER THE FIVE-SPEED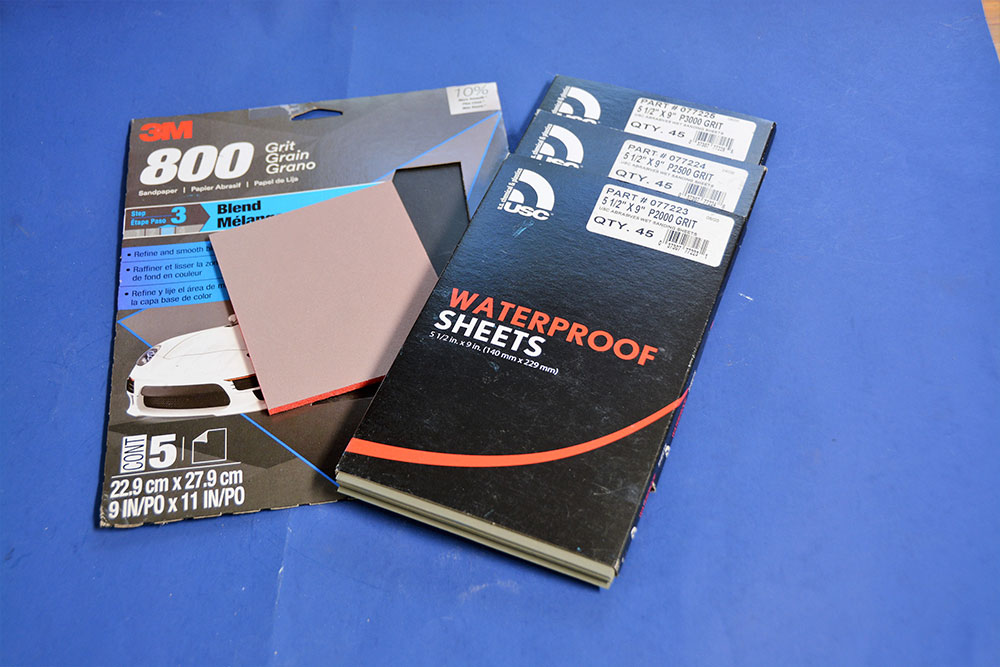 Now, I learned the secrets of cutting and buffing urethane car paint from one of the best in the business, Joe Bailey at Alloway's Hot Rod Shop. Anyone who has ever seen an Alloway paintjob knows there's none finer. Of course, no auto body guy does things exactly the same, but I was pretty darn close to Bailey's method. My first cut on the cured paint was 800-grit (wet) followed by 1,500-grit, then 2,000-grit, 2,500-grit, and finally 3,000-grit wet papers. (Bailey begins with 600-grit and finishes with 2,500-grit). We taped the edge of the doors until it was time for the 2,000-grit paper and even then we were extremely careful to not sand through the edges.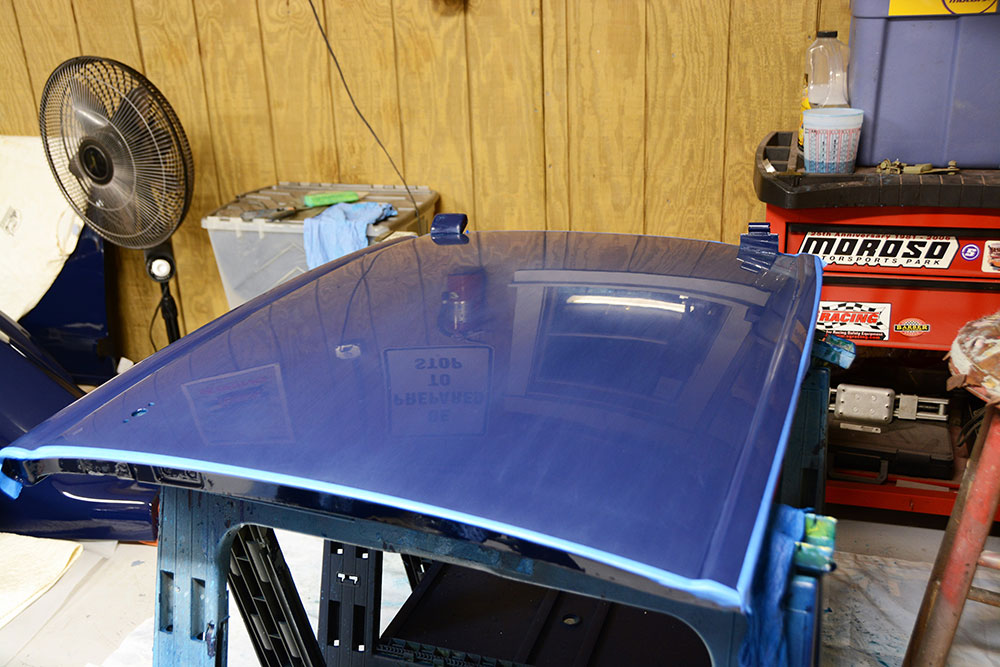 After the sanding, polishing begins with a Schlegel wool pad (PN SHL-175C) and 3M Finesse-it II (PN 05928) with our buffer set at about 1,000 rpm. It is best to work urethane paints at this slower speed to avoid potential burning of the paint. That brings up the basic shine. Next we polish using 3M Perfect-it EX (PN 06068) and a Synthetic Wool pad (PN SHL-275C), which takes the polishing haze off the finish and the depth is beginning to show. Then we go to a 3M black foam pad (PN TES-7000000484) still using the Perfect-it EX. The finishing touch is done with a 3M blue pad Perfect-it Ultrafine foam pad (PN TES-7100003841) still using the Perfect-it Ultrafine Machine Polish. Then wipe it all down with a microfiber cloth and some spray detailer, followed by a non-abrasive wax for protection and you should have an excellent finish.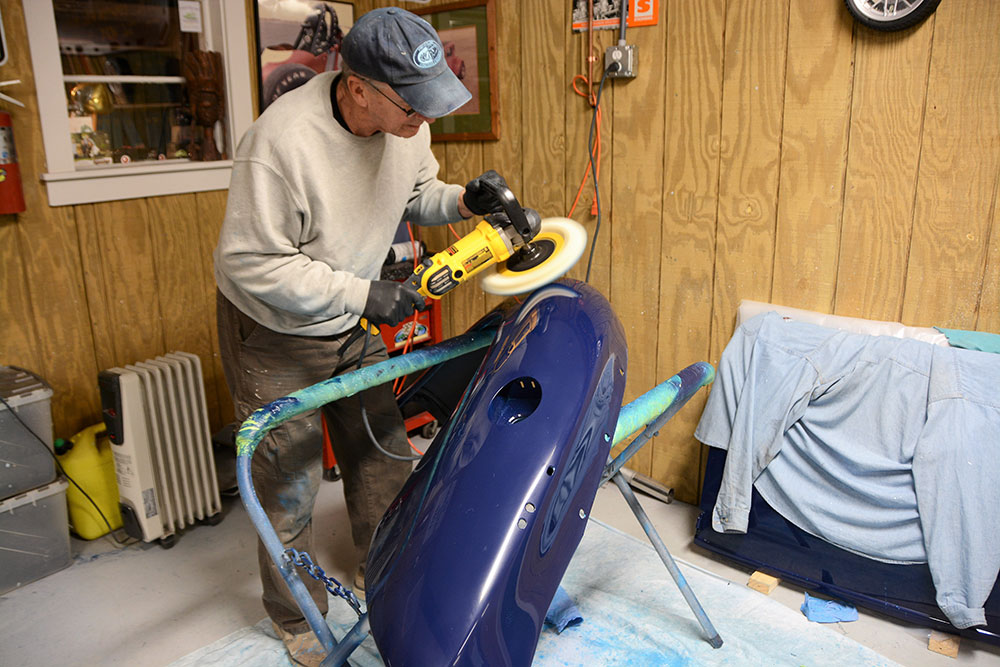 By the time you finish painting and buffing your car the price of a custom paint job begins to make sense. The hours involved in this final finish work is amazing, but in the end, you'll have the satisfaction of saying you painted the car yourself. MR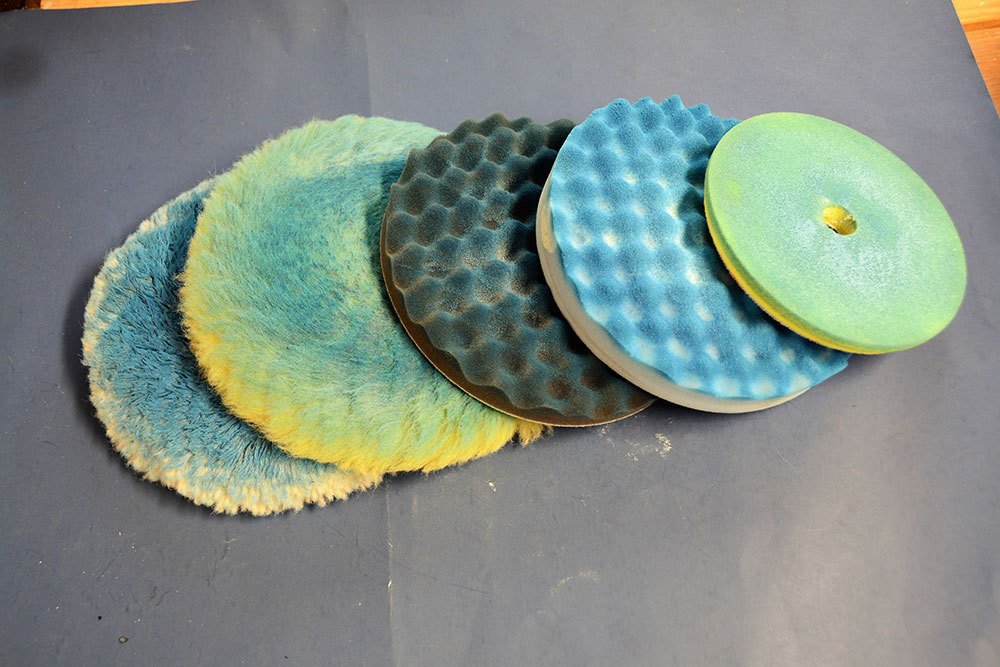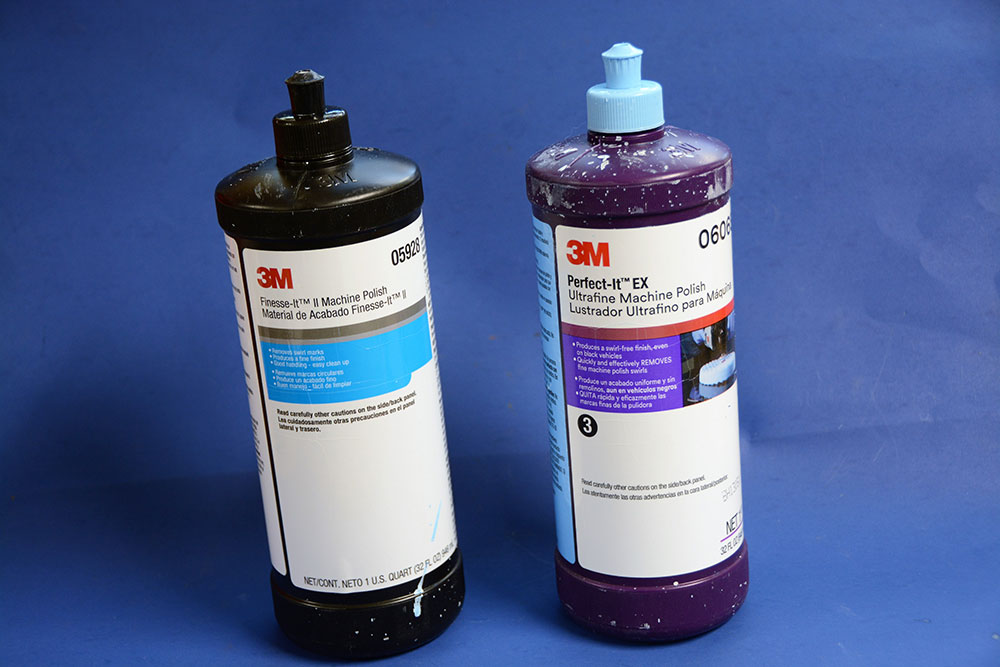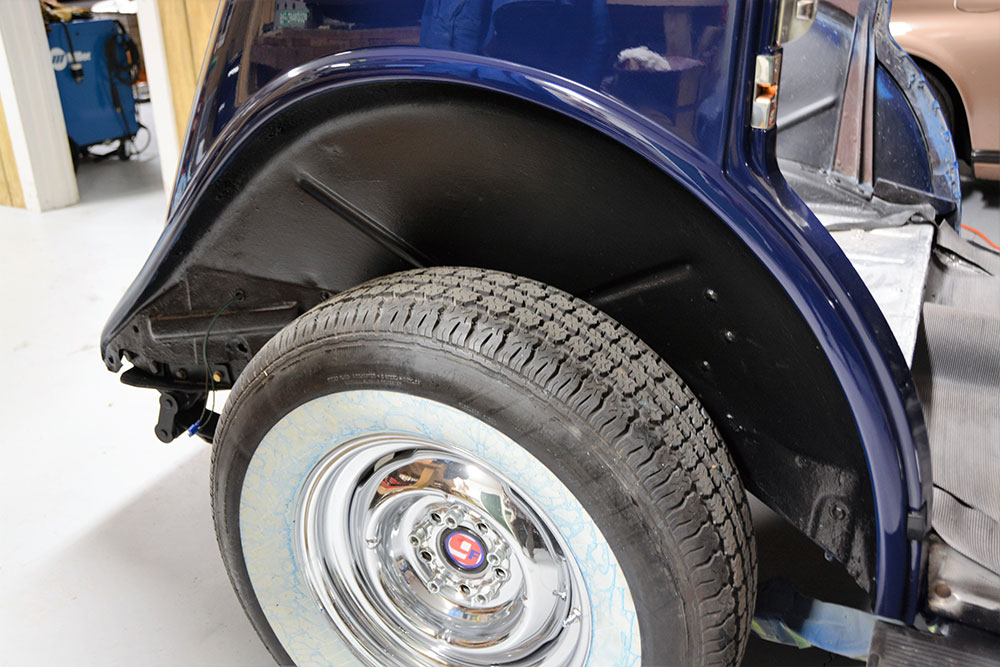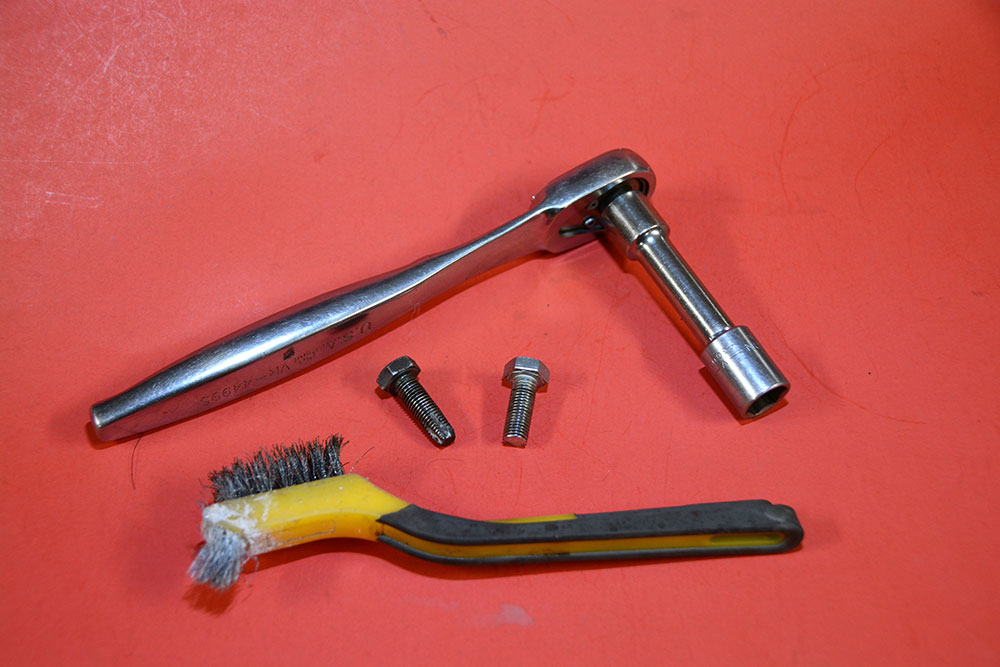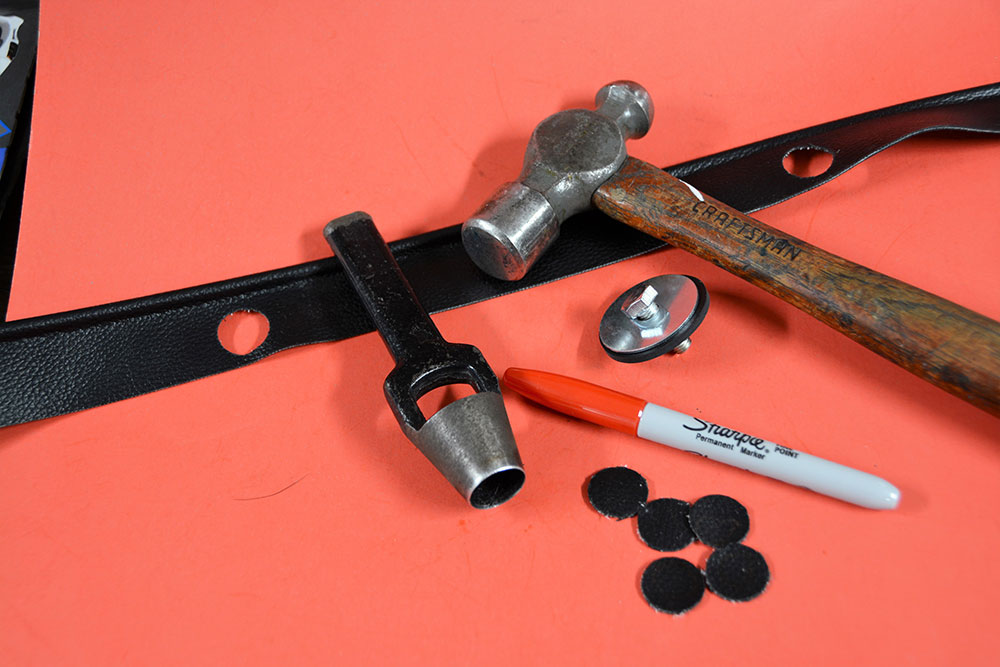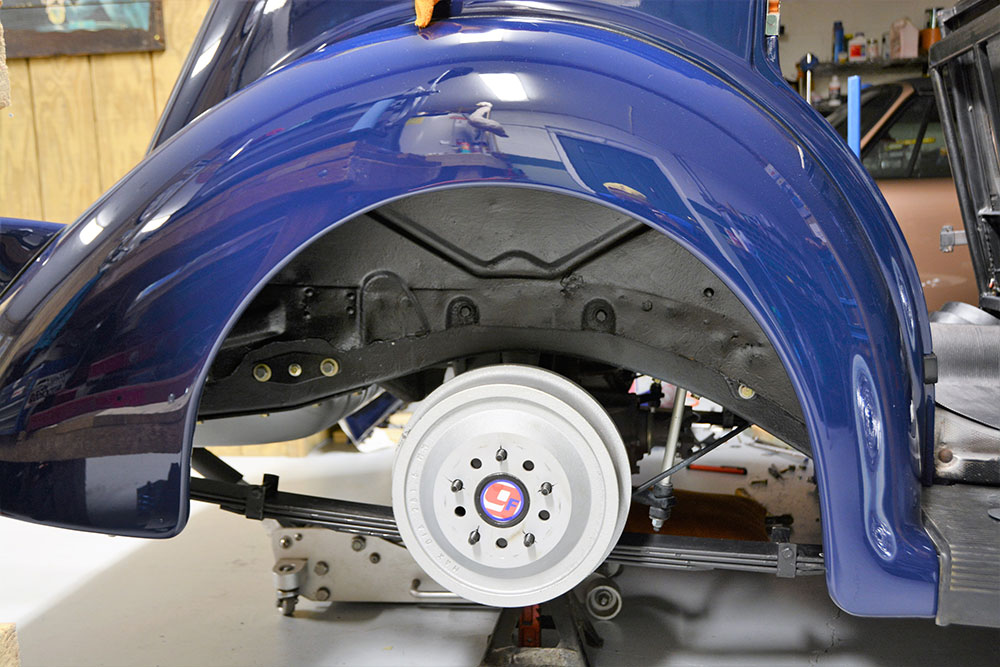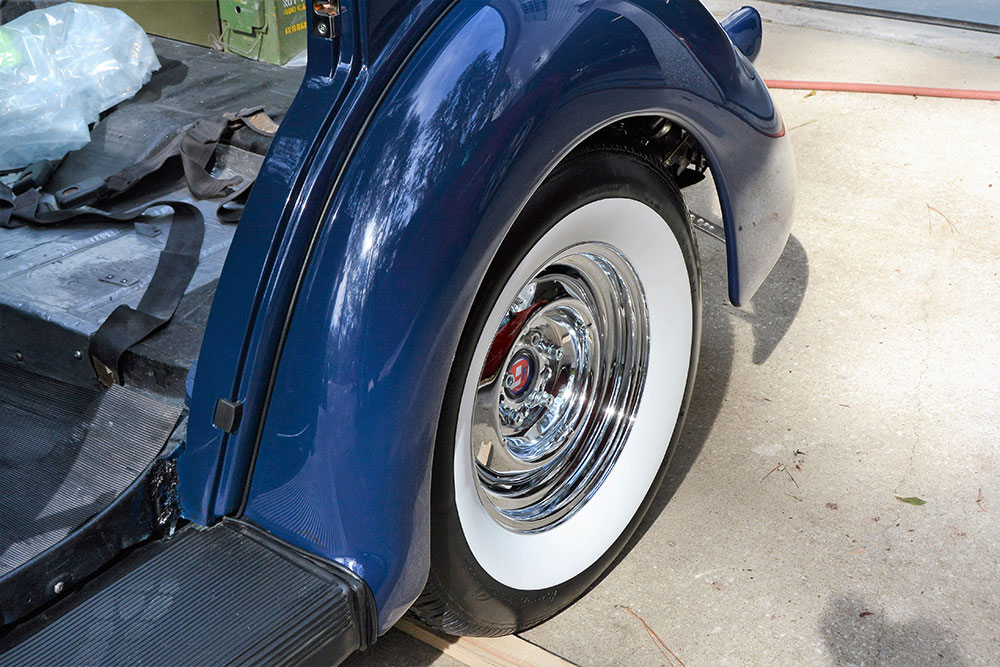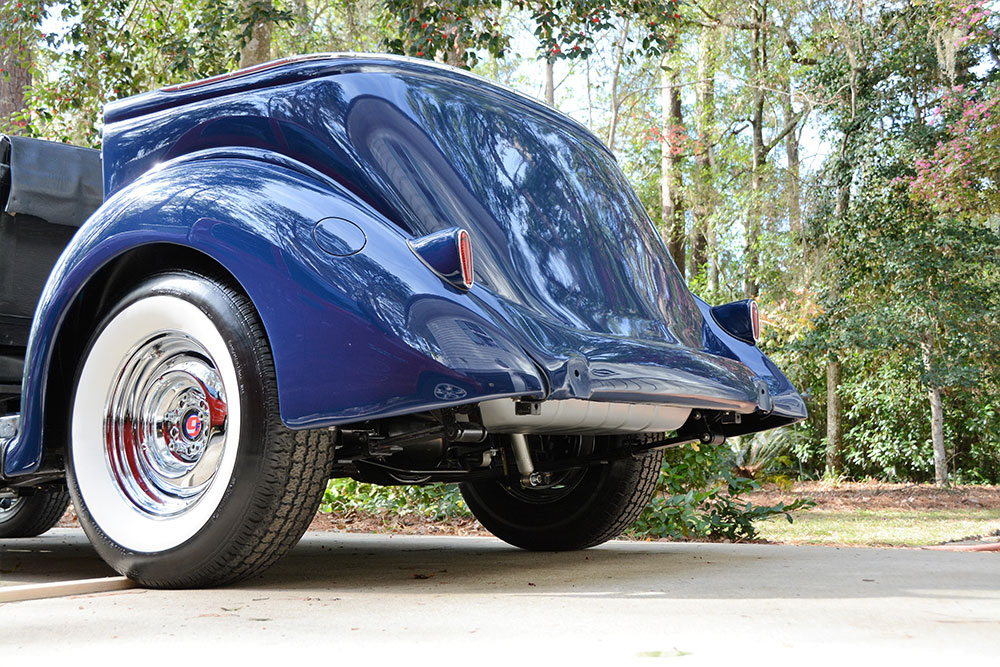 SOURCES
Summit Racing
(800) 230-3030
summitracing.com
Coker Tire
(866) 515-3215
cokertire.com
John's Industries
(800) 332-3450
johnsindustries.com
PPG
ppgrefinish.com