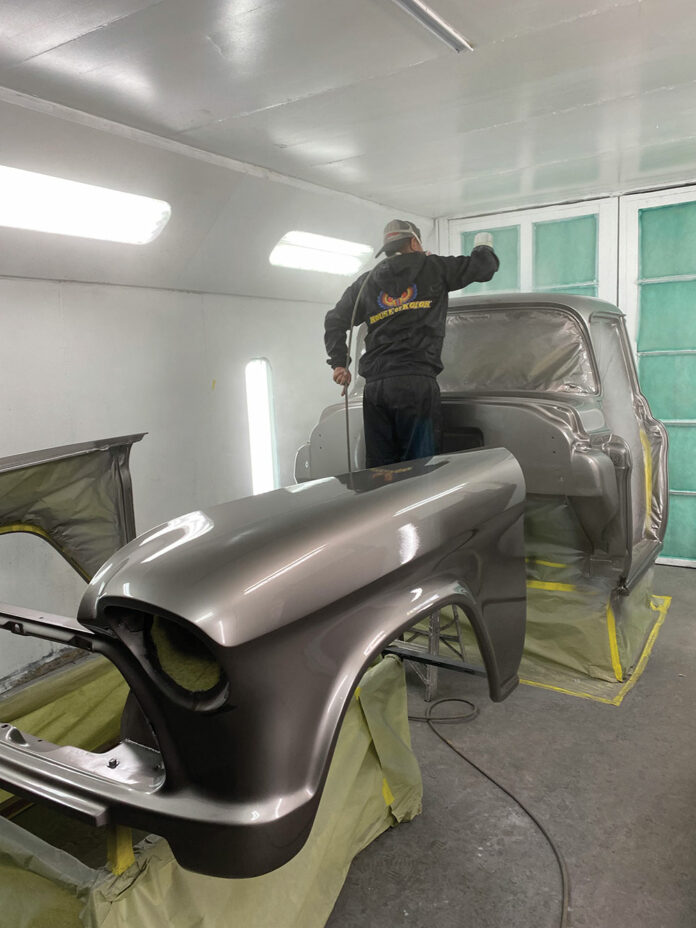 Customs By Lopez Shows Us the House of Kolor Method for a SEMA-Worthy Custom Finish
By Rob Fortier – Photography by Ryan Manson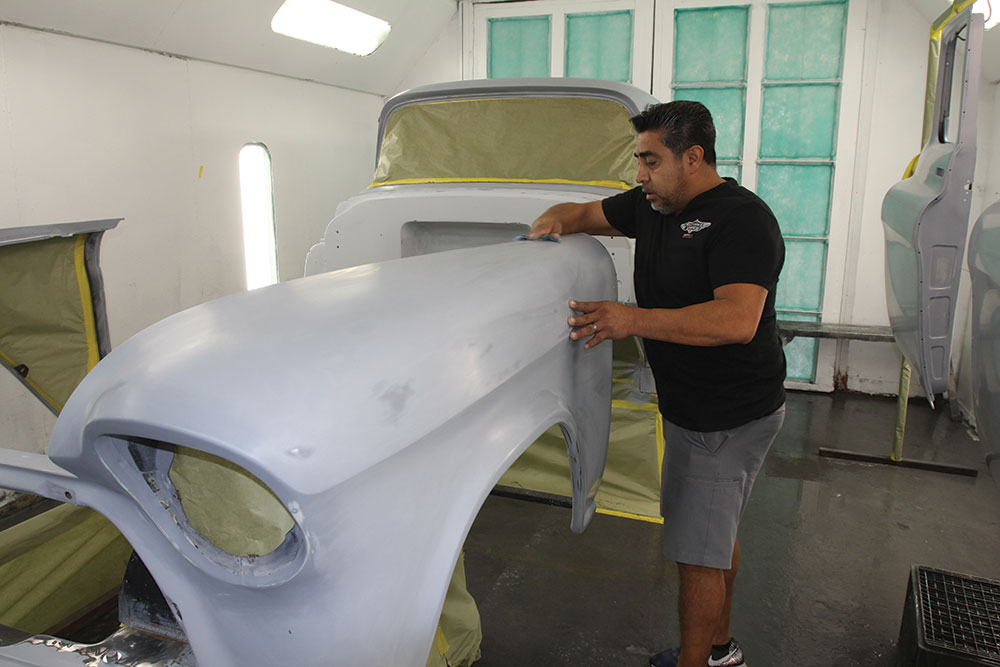 If you were to ask 10 professional painters how they do what they do, and what products they prefer most, you're likely to get 10 different answers. In short, there's more than one way to skin a cat or, in this case, custom paint a classic truck. From the vast variety of manufacturers and product lines to the regional regulations that control which actual products you can use, there's way more behind today's custom paint jobs than you might imagine.
Read More: Auto Body and Paint Supplies 101
One of the most stringent areas in which to operate a paint and body shop is, of course, California—Southern California to be specific. With professional painters having to abide by very strict VOC (volatile organic compounds—the toxic chemicals released into the atmosphere) guidelines, the use of the traditional solvent-based materials is a thing of the past. While waterborne paint is widely used, some professional painters like Ricardo Lopez (Customs By Lopez) are taking advantage of materials developed by House of Kolor that meet those lower VOC standards.
In 2009, the California Air Resources Board (CARB) implemented its CA 2.1VOC (2.1 pounds of VOC per gallon limit for specialty coatings) guidelines to meet EPA standards. Rather than alienate custom painters not willing to switch over to water based material, companies like Sherwin-Williams or House of Kolor formulated solvent-borne products to not only satisfy government regulations but to give professional painters materials they could rely on without having to relearn the application process. Ultimately, according to the manufacturer, some products are actually lower in VOC levels than the waterborne.
Read More: A New Look for Old School Center Line Wheels
Regarding the VOC regulations, our go-to House of Kolor tech guy told us, "All of our products with an S2 or a C2C designation are California-compliant when mixed with our RU300 or RU301 Low-VOC Reducers; both of our clearcoats, USC01 Show Klear and UC21 Klear, meet the 2.1VOC standards, as do the KD3000 Expoxy Hybrid Primer/Sealers." That all sounds great, but unless you're a painter by trade—or even a diy guy with a paint spray gun —it may not mean a whole lot. That's why instead of just regurgitating a bunch of facts and product names, we've gone to one of those painters by trade for some accompanying "photographic" insight.
Since 2002, Customs By Lopez—a third-generation automotive family business run by Ricardo and Monica Lopez—has been turning out one high-end custom build after another … each one with a signature paint job. For SEMA 2021, Ricardo decided to build a '56 Chevy pickup for his wife, ultimately giving it the name "Monik." And of course it would be finished off with a stunning paint job using House of Kolor's full line of primers/sealers, base, and clearcoats—all of which we were able to witness behind the scenes as it was being applied in the booth at their Compton, California, shop.
Sources
House of Kolor/Valspar
houseofkolor.com
Customs By Lopez
(310) 763-4509
Phase One: The Foundation (aka, Primer/Sealer)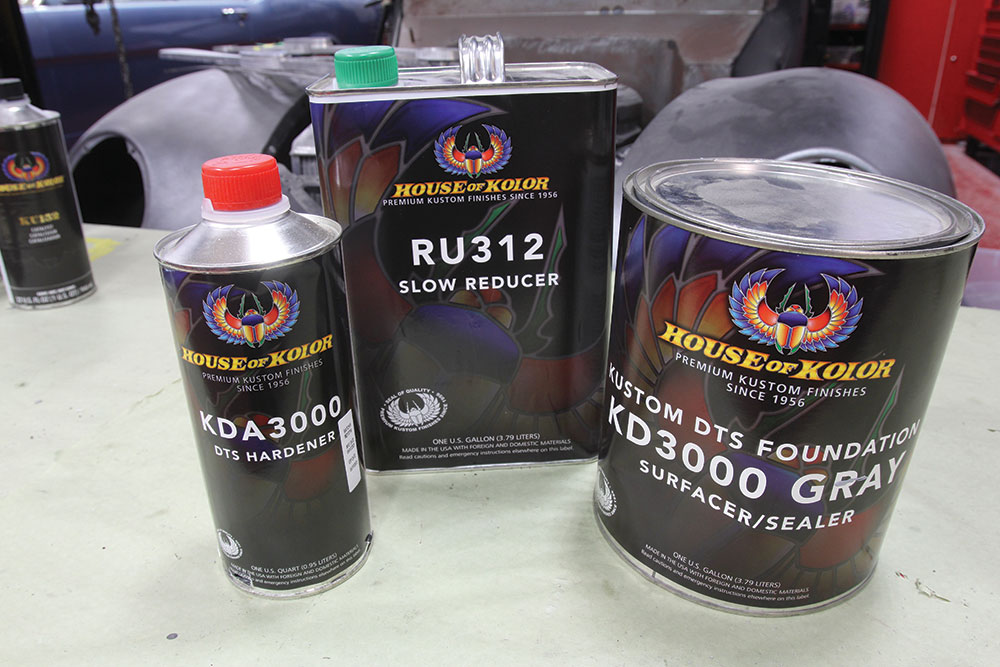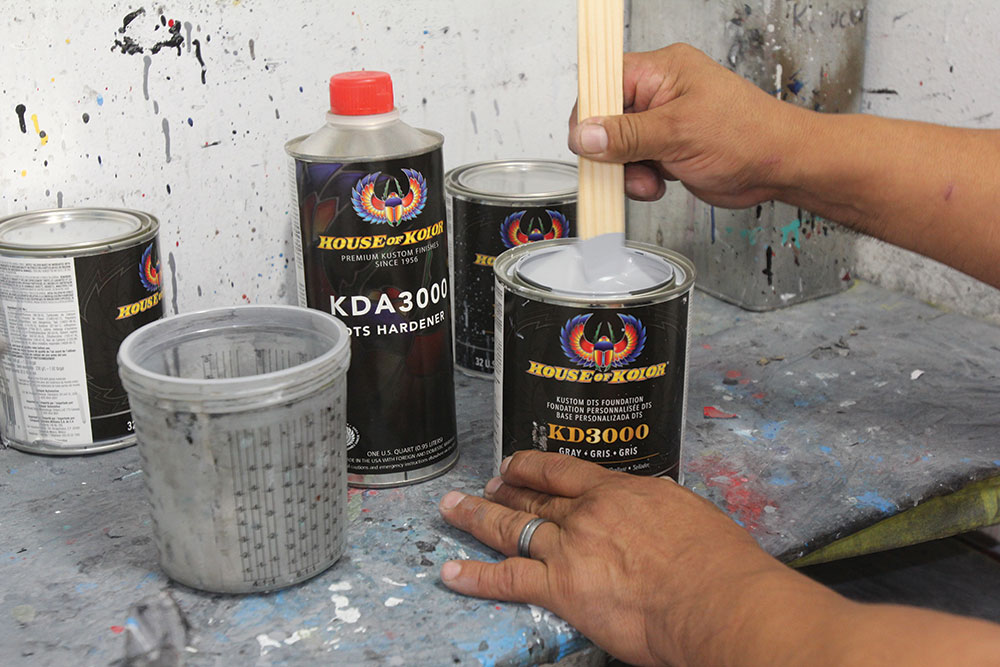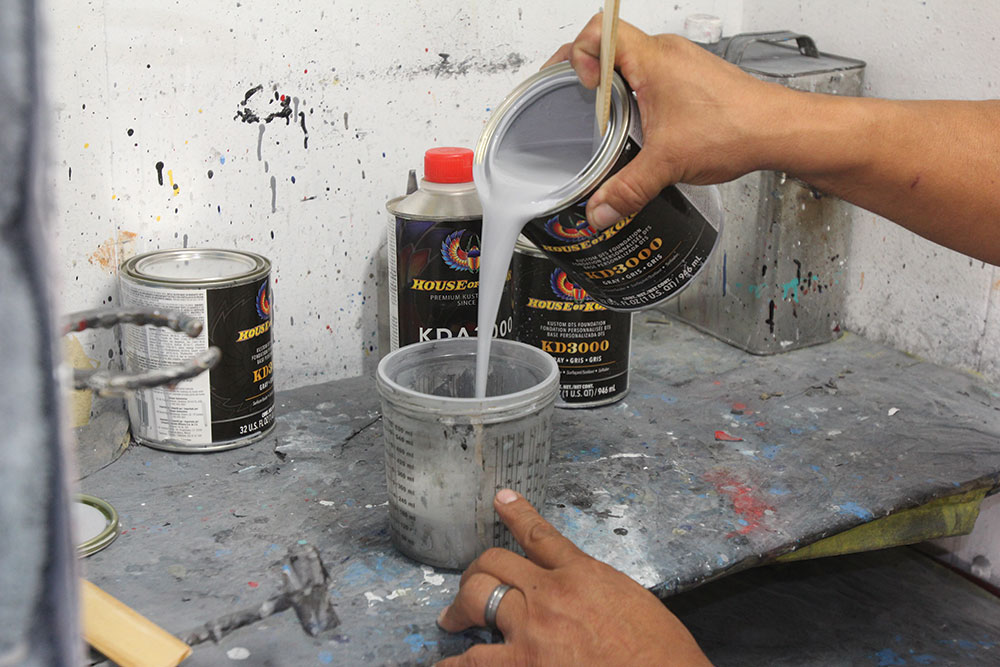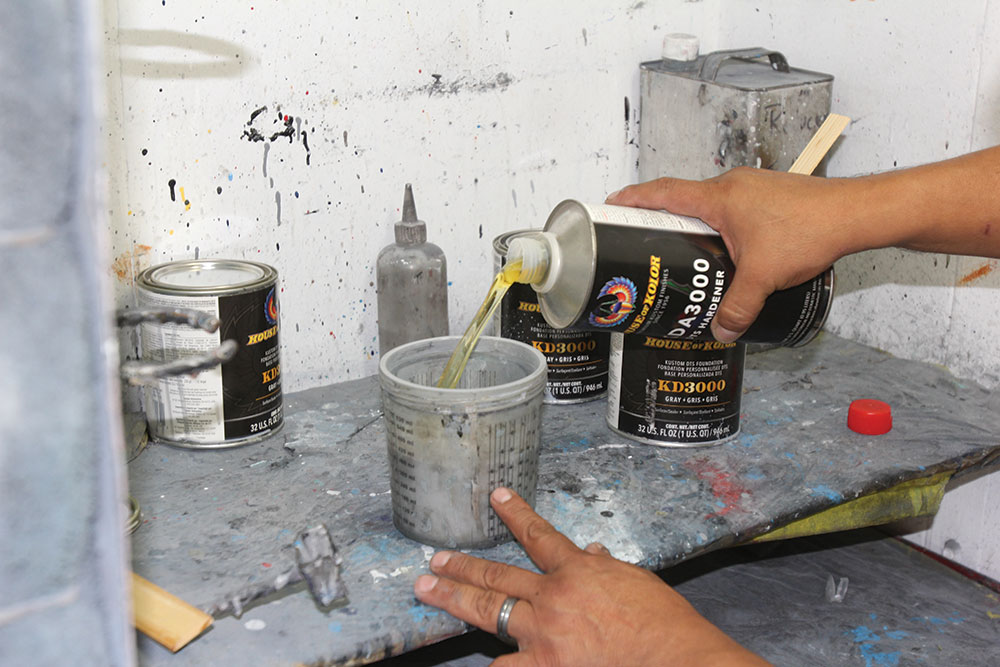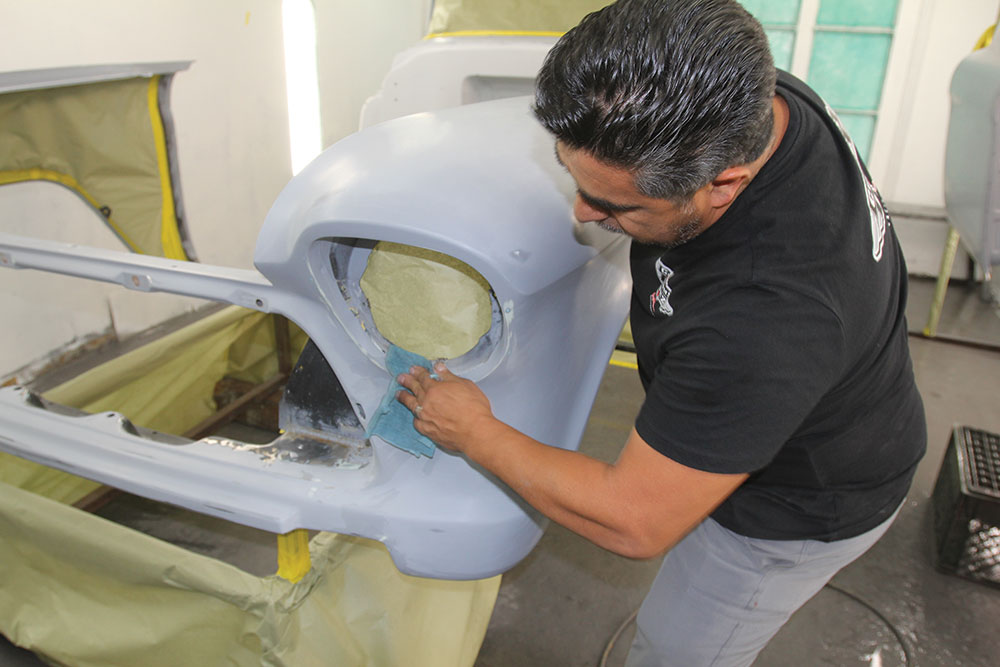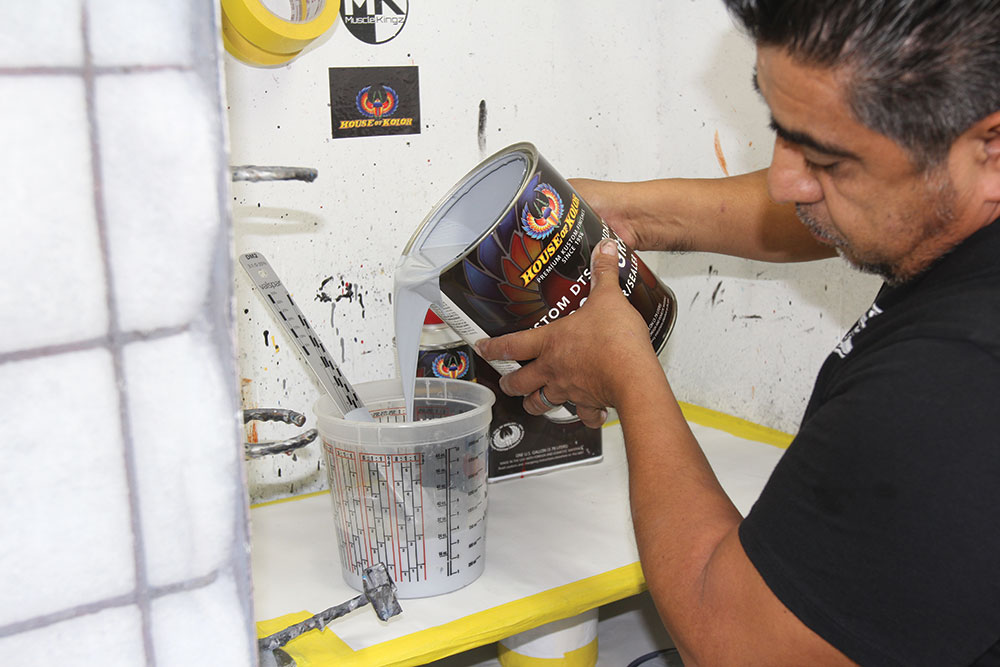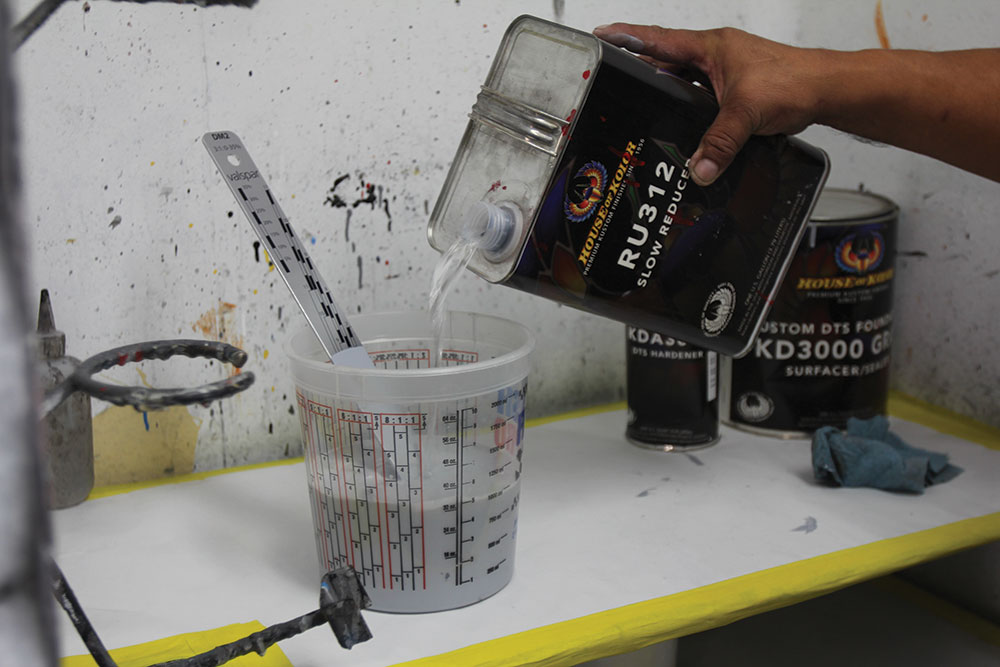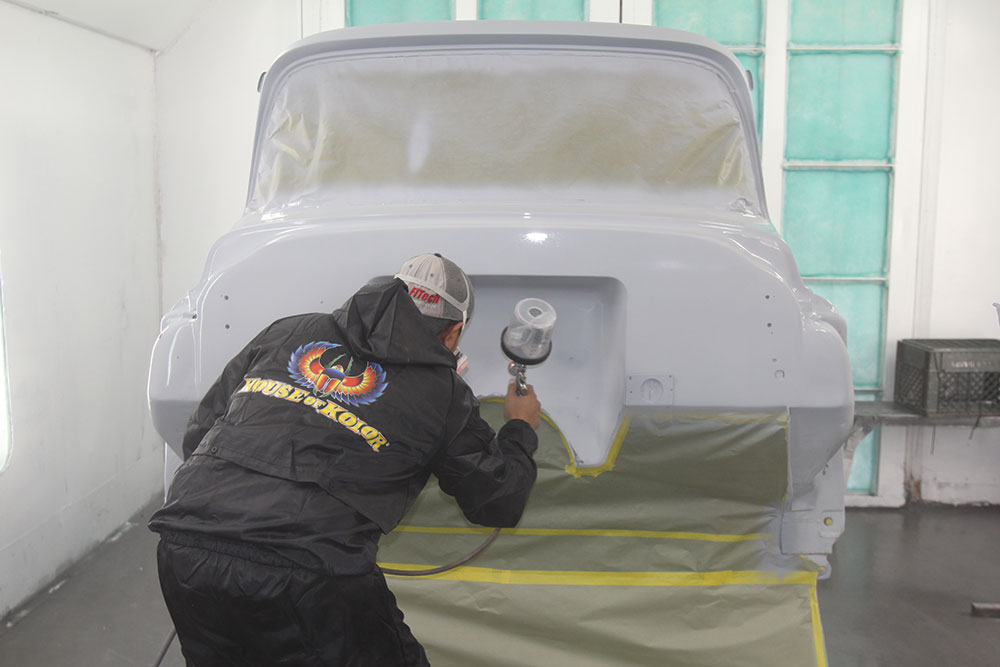 "The foundation you put under anything is incredibly important." That's the first thing House of Kolor declares when talking about their primer surfacer/sealers. In this case, we're talking about the KD3000 Series DTS hybrid primer/sealers Ricardo Lopez first applied to the '56 after all the underlying metal and bodywork had been completed. The multi-purpose direct-to-surface KD3000 can be used for high-build (for sanding) and medium-build  (for multiple coat) surface priming and as final sealer. The "hybrid" aspect is in the added epoxy/acrylic polymers that greatly improve adhesion characteristics, drying times, and is easy to sand. The "S" in DTS (surface/substrate) means it can be applied directly to bare steel, aluminum, fiberglass, various plastics, and though not recommended for the antiquity of the surfaces we're dealing with, the existing factory paint. On top of its excellent adhesion and durability, Ricardo appreciates the added bonus of less surface prep time (and less money spent on prep materials) due to how smooth the KD3000 lays out. In all, he applied three prime coats (15-minute flash time between each) of 4:1 Gray Epoxy Primer with KDA300 Hardener and one sealer coat with RU300 Reducer added.
As vital to the finished paint job as the underlying bodywork and primer/sealer are, it's the next stage that provides the visual "wow" factor: the basecoat. No crazy graphics for Monik, rather, Ricardo relied on a combination of House of Kolor's Shimrin 2 series to achieve the unique finish he was after. First, a custom-mixed S2-03 Galaxy Gray was used for the main base. On top of that, Ricardo applied their S2-11 Magenta Karrier Base (a semi-transparent base/toner with added pearl, metallic, or flake in varying texture) mixed with S2-FX03 Medium Silver and S2-FX02 Fine Silver. For accents, the color application was finished off S2-SG104 High Strength Red highlights.
Phase Three: Clearing Things Up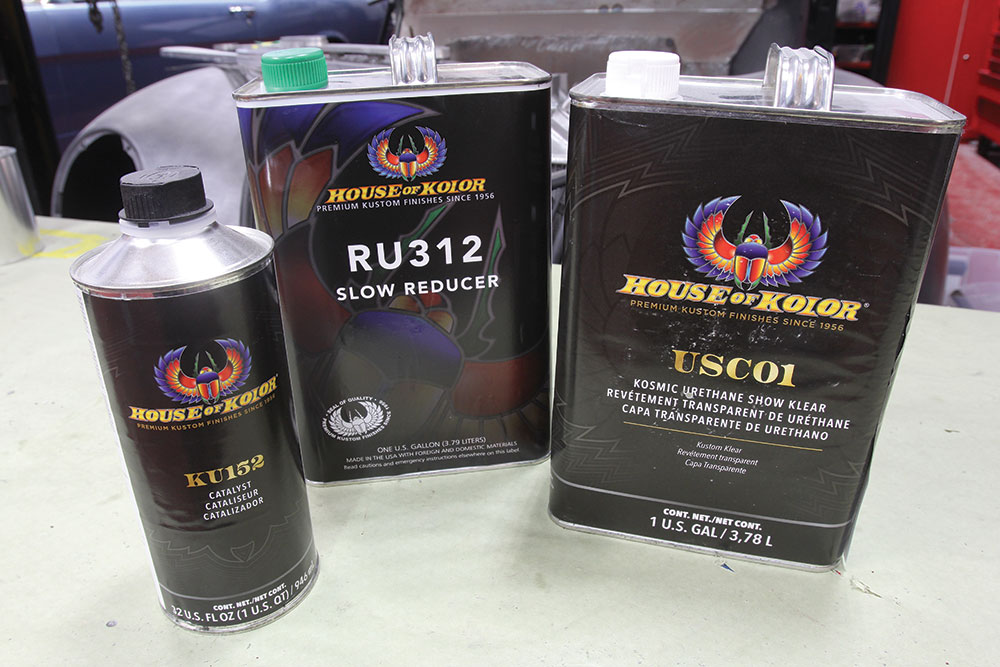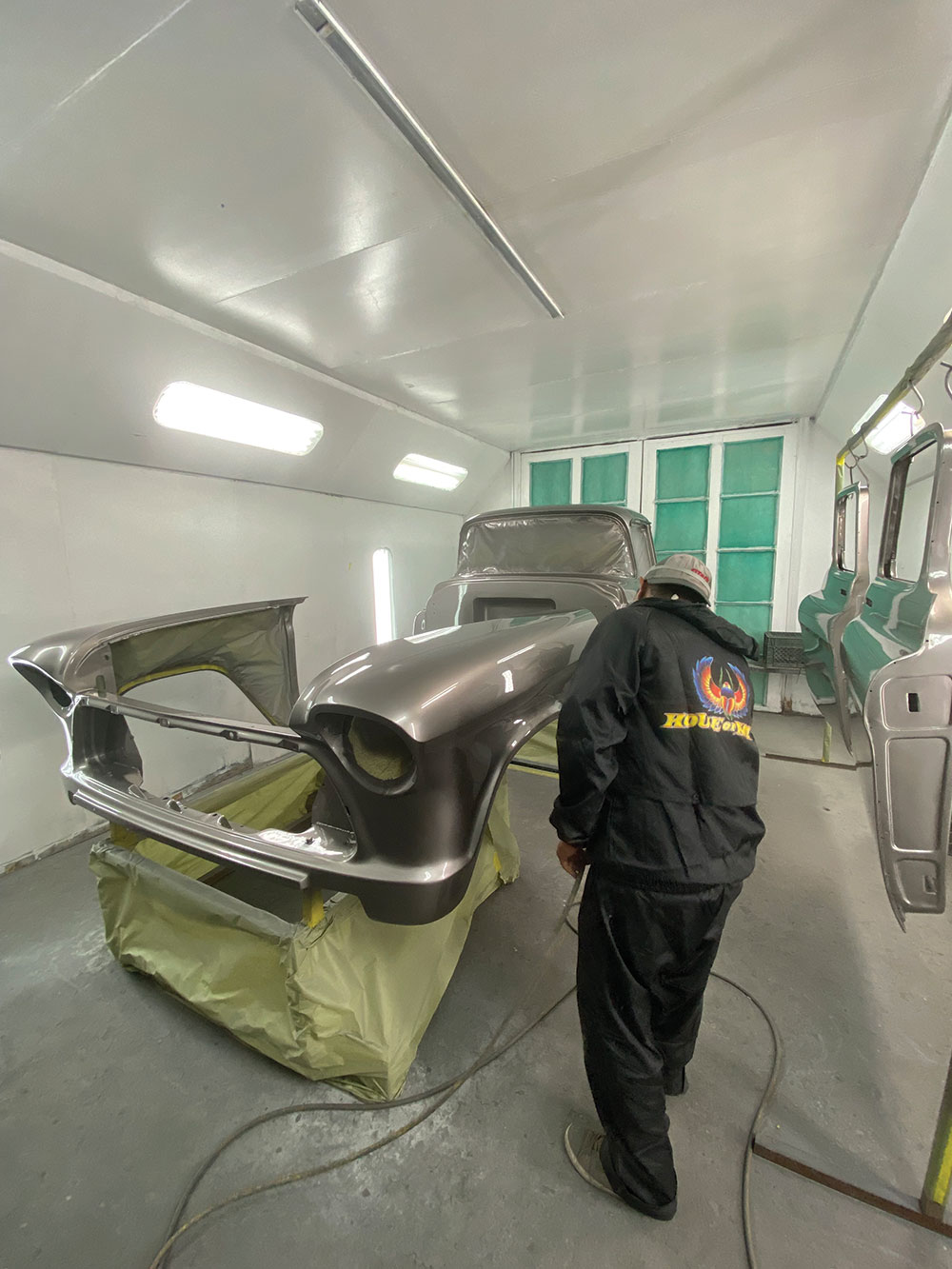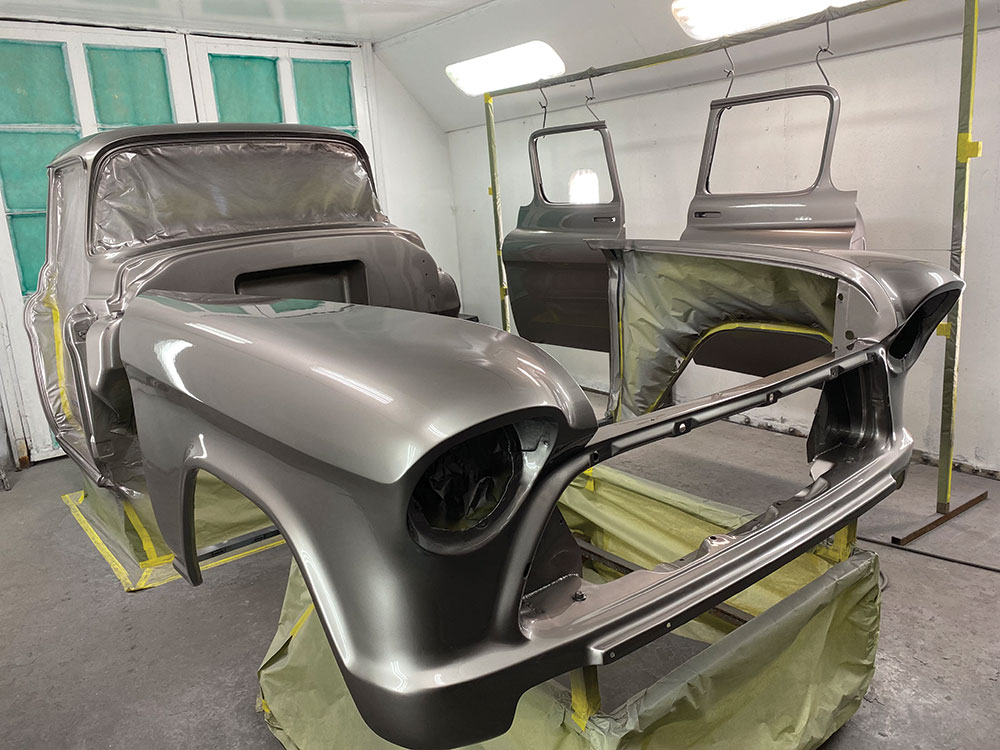 There is no stage of any paint job that isn't important—the outcome of each step relies on the previous, as well as the accuracy of the application. But it's the final coats of clear that truly amplify and reveal everything beneath it (which, in the case of poor workmanship, can actually be detrimental), giving that custom paint job the glass-like protection it needs. House of Kolor's Kosmic Urethane Show Klear is all that and more. Coast-to-coast VOC compliant, it not only provides the industry's best UV protection, but chemical/fuel and water resistance as well. To fully enhance his custom base, Ricardo relied on House of Kolor's USC-01 Show Klear for its high-gloss characteristics (House of Kolor's highest available) and something they refer to as DOI (distinctness of image, the clarity of the surface below). Three coats of USC-01 with KU-152 Catalyst and RU300 Reducer were laid down before Monik was left alone to allow her finish to properly clear before Ricardo and his team got busy polishing!