Installing Design Engineering's Boom Mat Thermal Acoustic Control & Under Carpet Lite 1967-72 C10 Insulation
By Rob Fortier   –   Photography by the Author
There's nothing worse than the hot—and loud—interior of an old Chevy truck. Now that I'm an expert in the field of interior thermal-acoustic control dynamics (insert nerdy emoji), after recently equipping my '48 three-window's inner cab sanctum accordingly, I can fully attest to the importance of having the proper materials applied in the cab of your truck (no matter the year/make) BEFORE you begin laying any carpet or upholstery.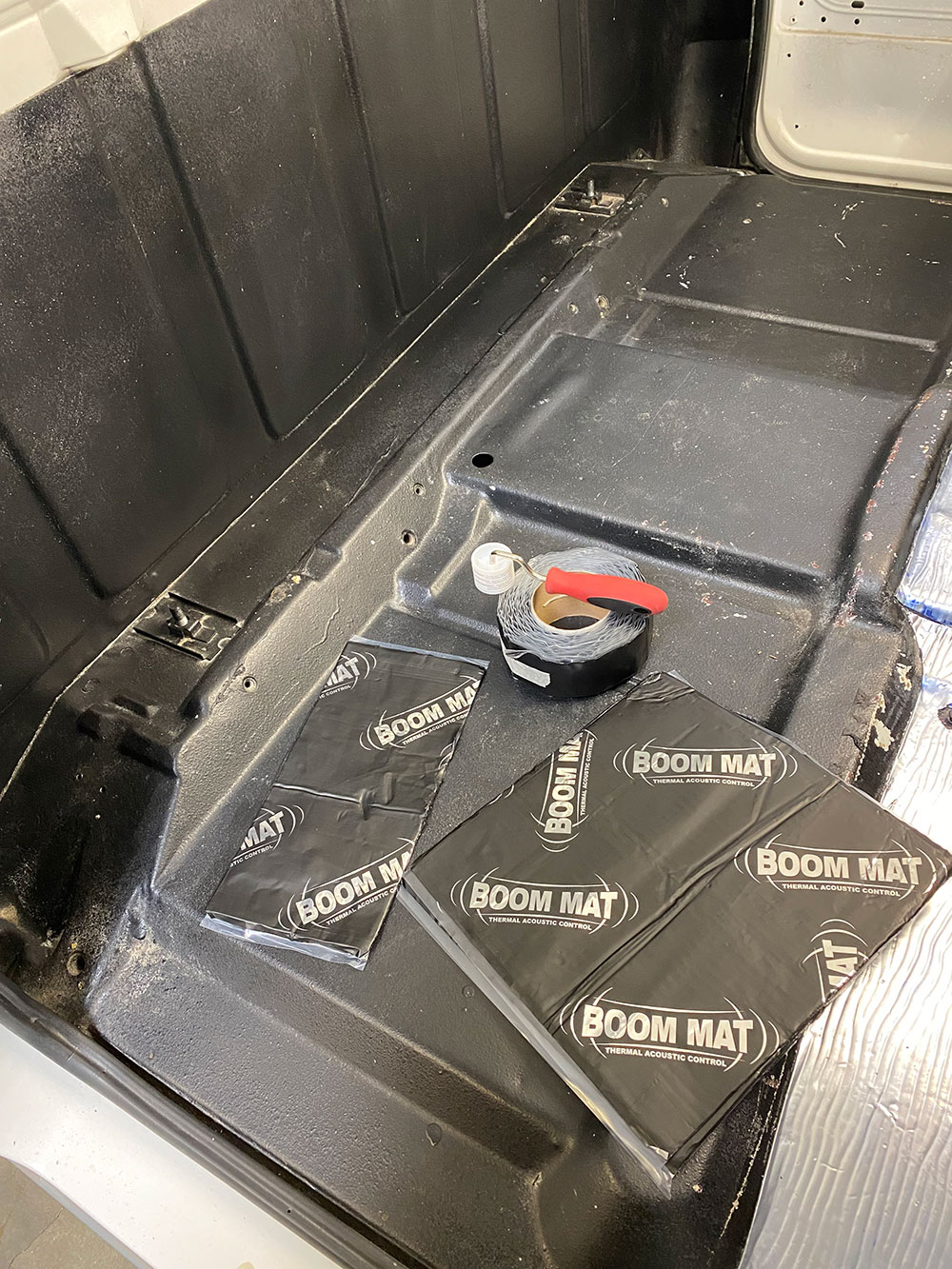 Read More: How To Make a Hot Rod Interior Road Trip Worthy
This month, I got the pleasure of showcasing Design Engineering Inc. 's pre-cut Boom Mat Under Carpet Lite kit for 1967-72 Chevy and GMC trucks using my own 1969 C10 as the volunteer. Now, when I say "pleasure," I mean that in a literal sense, as the installation was as straightforward as they come. Since my Chevy is pretty much OE interior floor space-wise (with the exception of a poorly cut hole in the transmission tunnel for an automatic shifter), having a "pre-cut" kit took all of the guesswork out of both the initial and secondary product placement process. Having a high-quality (i.e., VERY sticky) adhesive transfer tape in lieu of spray (i.e., MESSY) adhesive to use for attaching the secondary noise/vibration control product was a much-welcomed feature.
Read More: How to Eliminate Interior Rattle On Your Classic Truck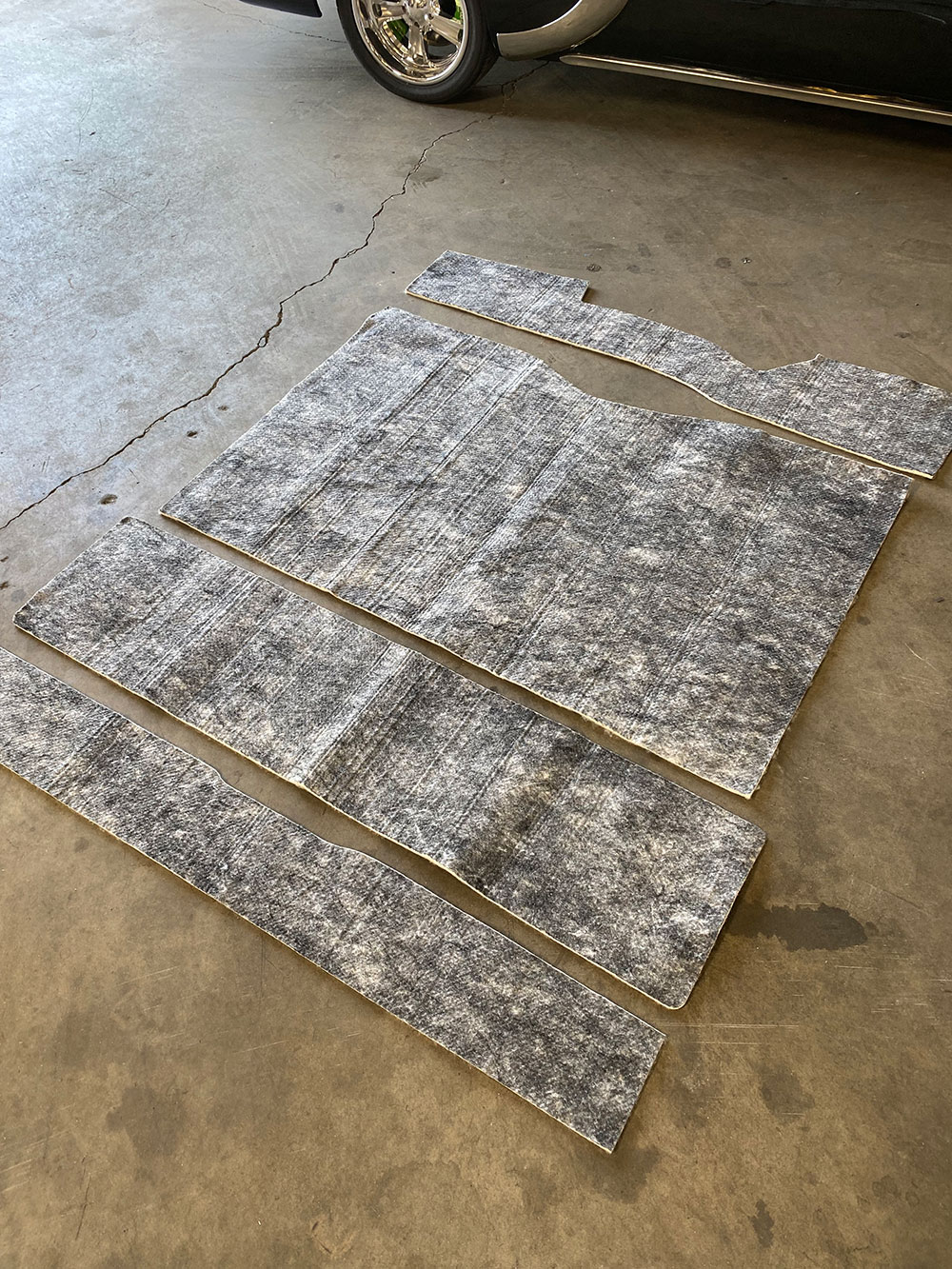 The job began with the complete removal of all interior items: seat, carpeting, and so on. Now, the one drawback I immediately encountered had nothing to do with the Design Engineering products, rather, a previously installed "Brand X" foil-back insulation from the front of the bench seat forward. Initially, I tried to remove that layer, but as anyone who's ever tried can attest, it was near impossible to peel off. That said, after thoroughly cleaning all exposed metal surfaces, I focused on installing the Boom Mat beneath the seat as well as the rear cab panel; the Under Carpet Lite installation was not affected.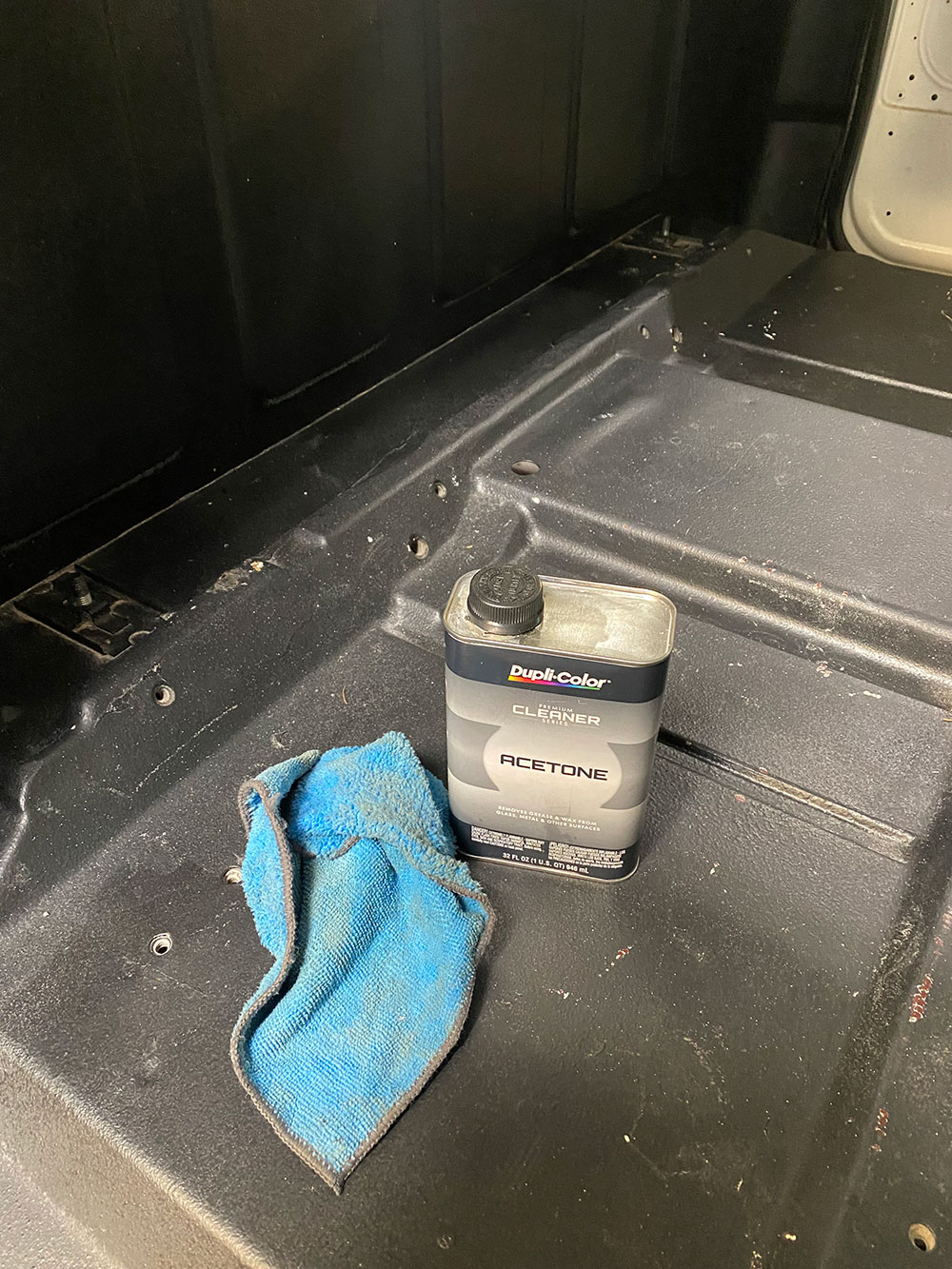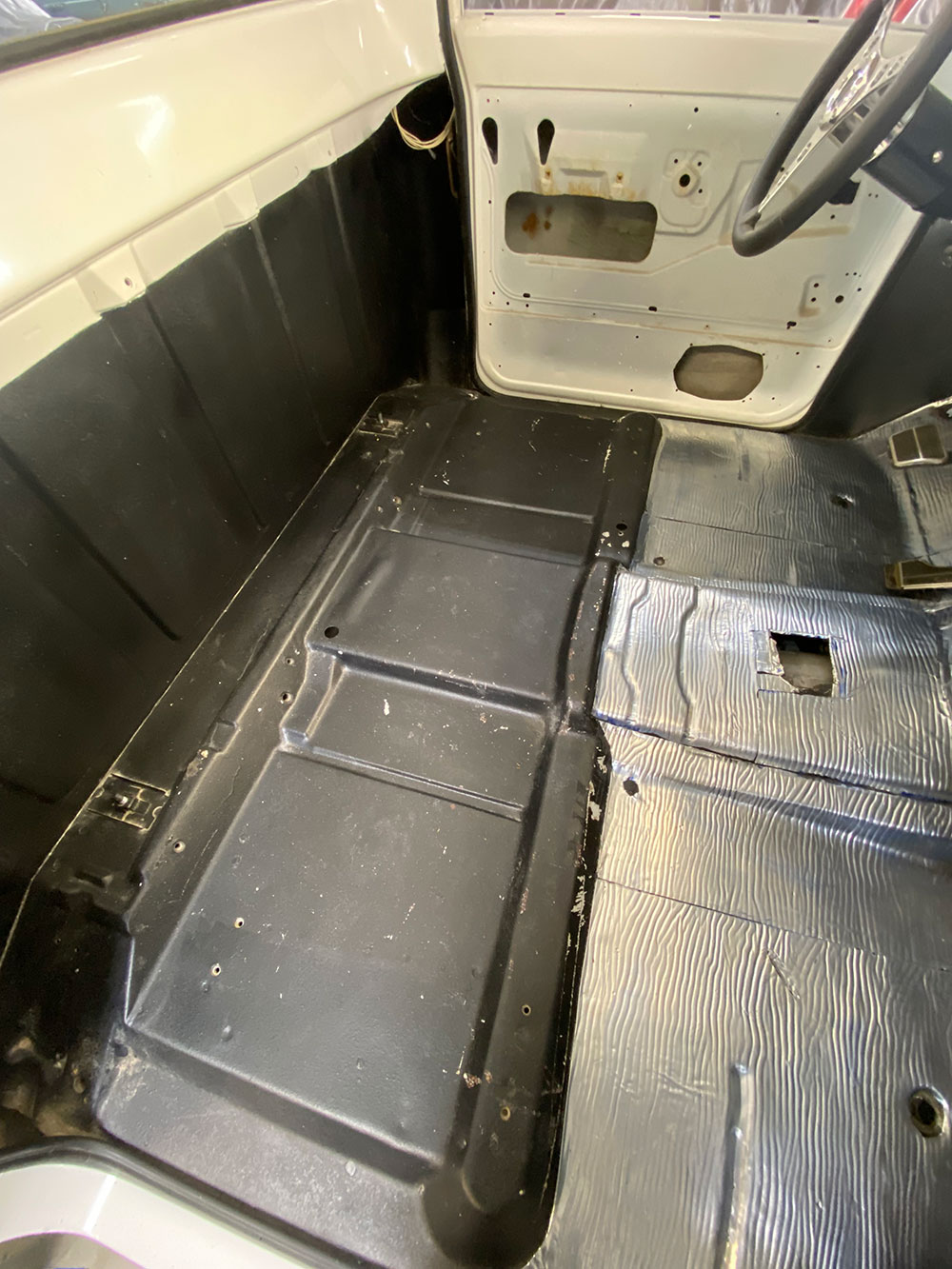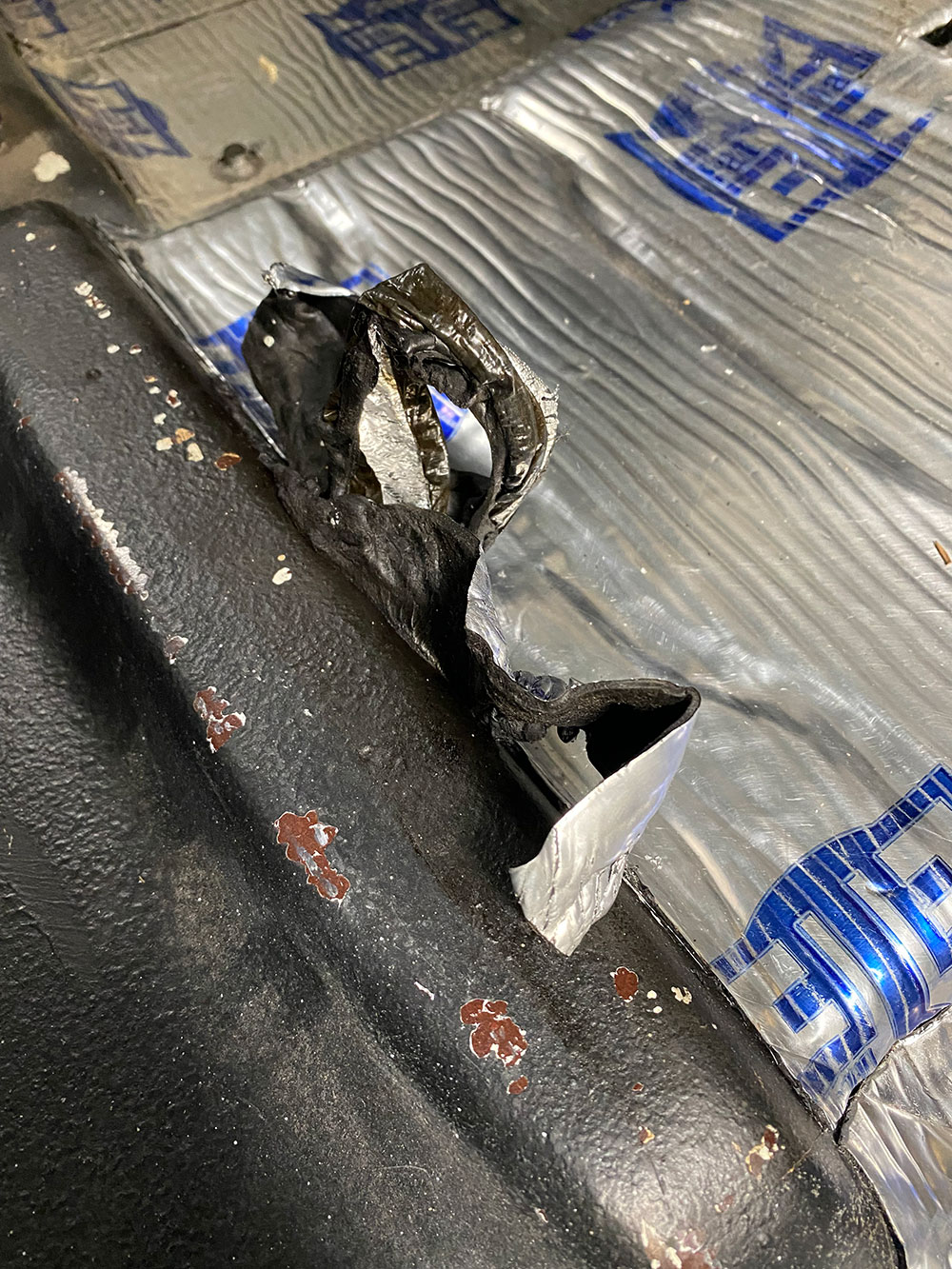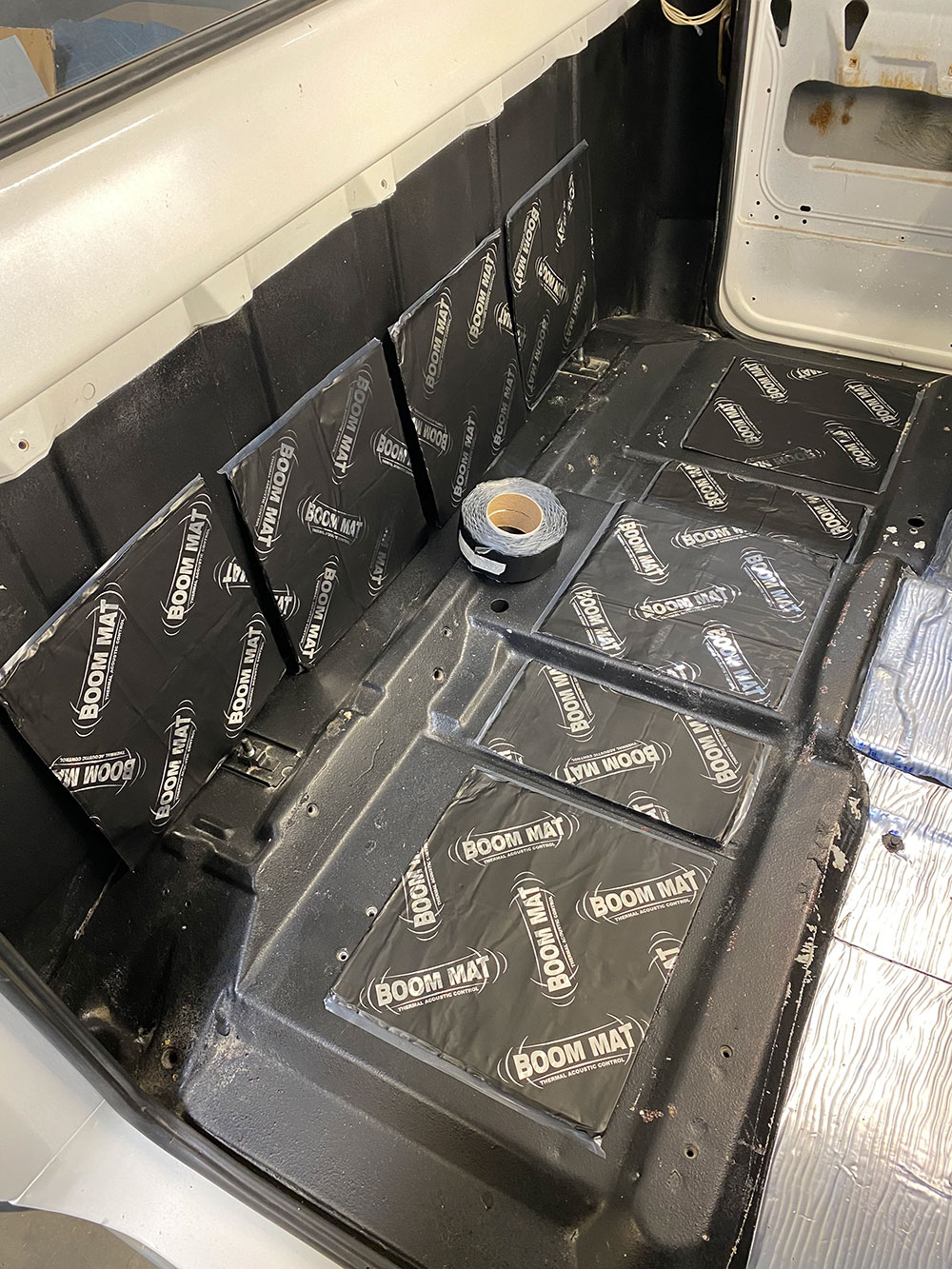 Here's how the pre-cut Boom Mat material is basically intended to go. But since we'll have extra material to work with by not having to install the forward-most floorboard pieces, we'll improvise and add a couple extra to the back wall.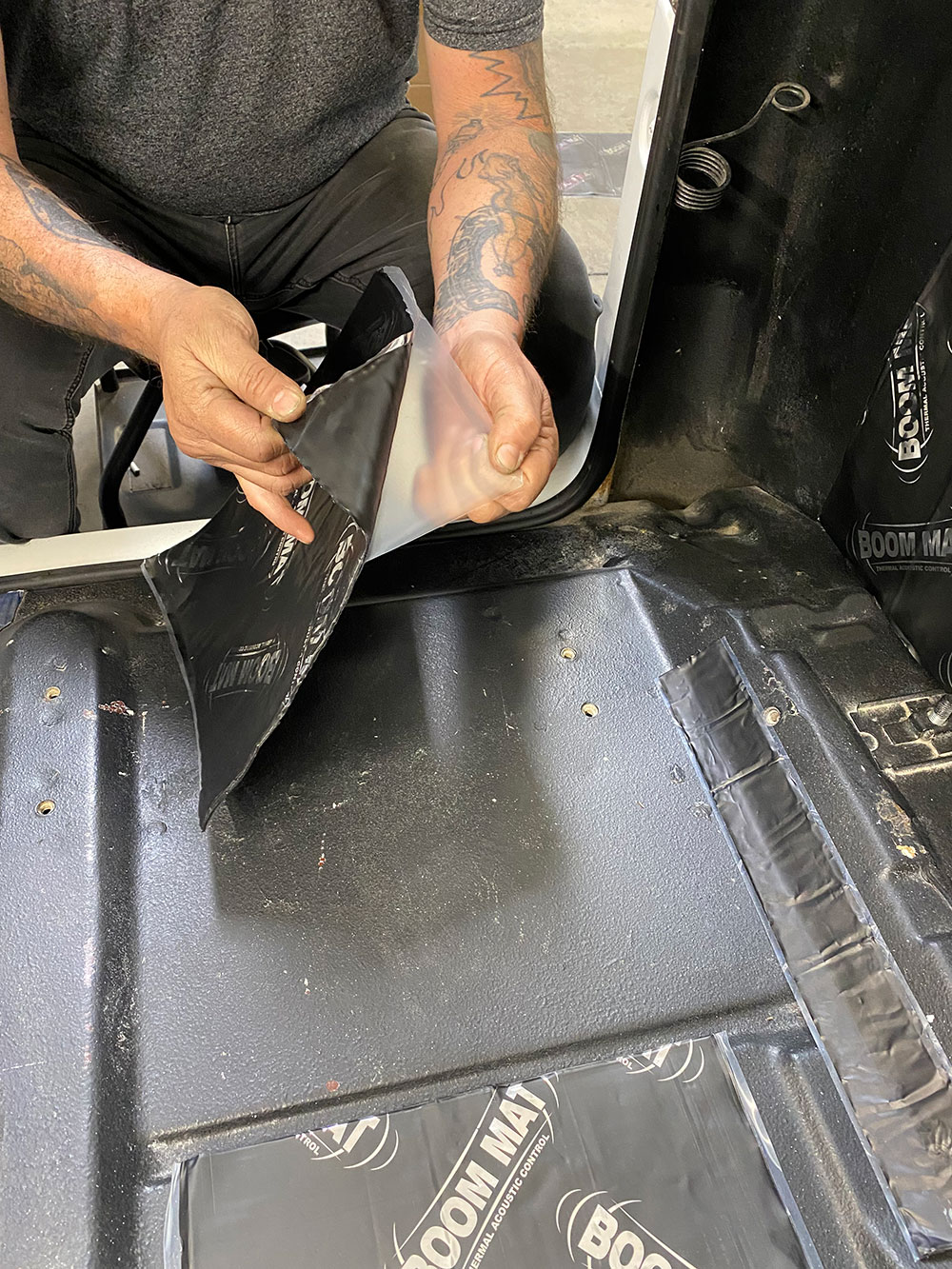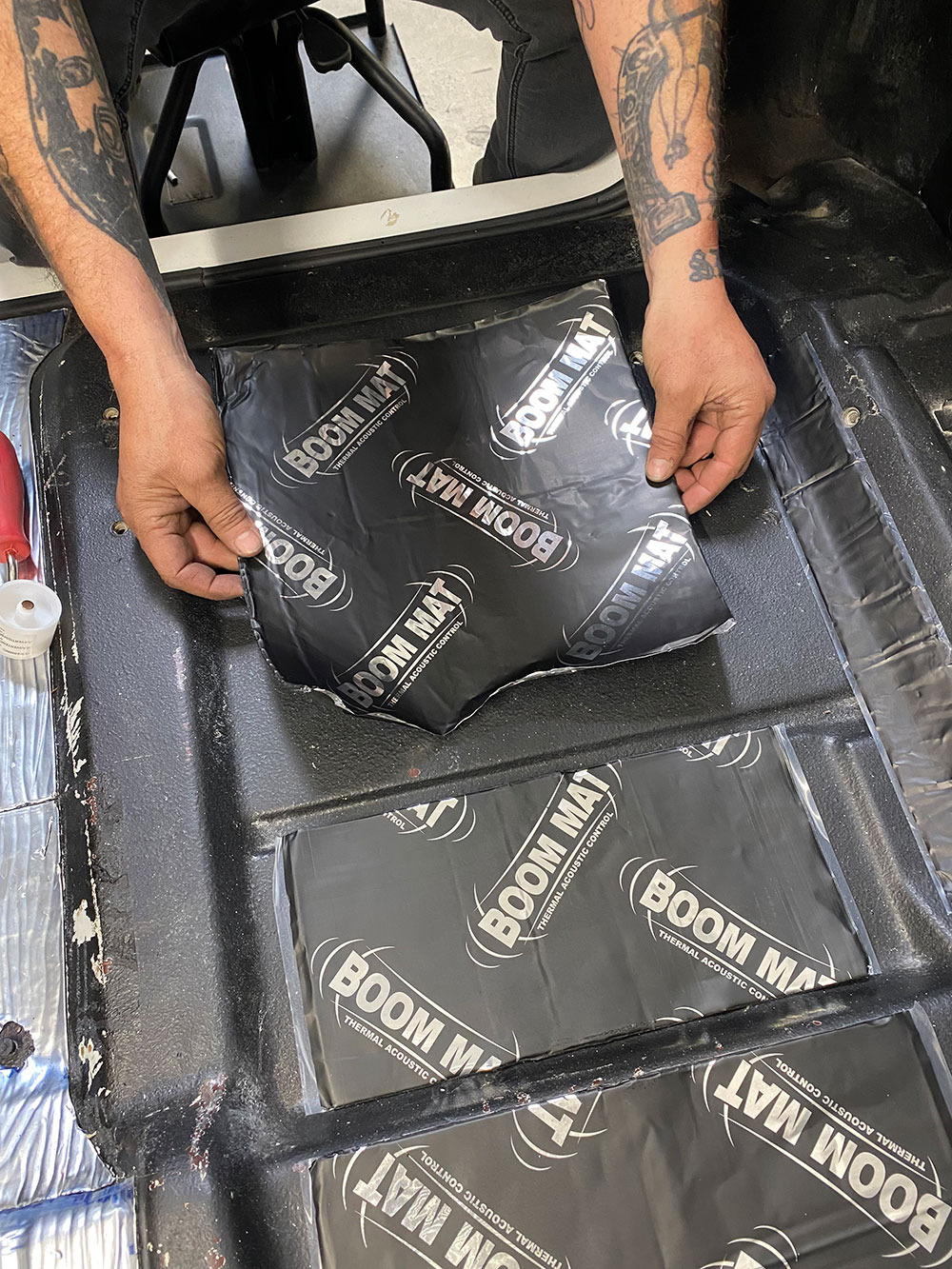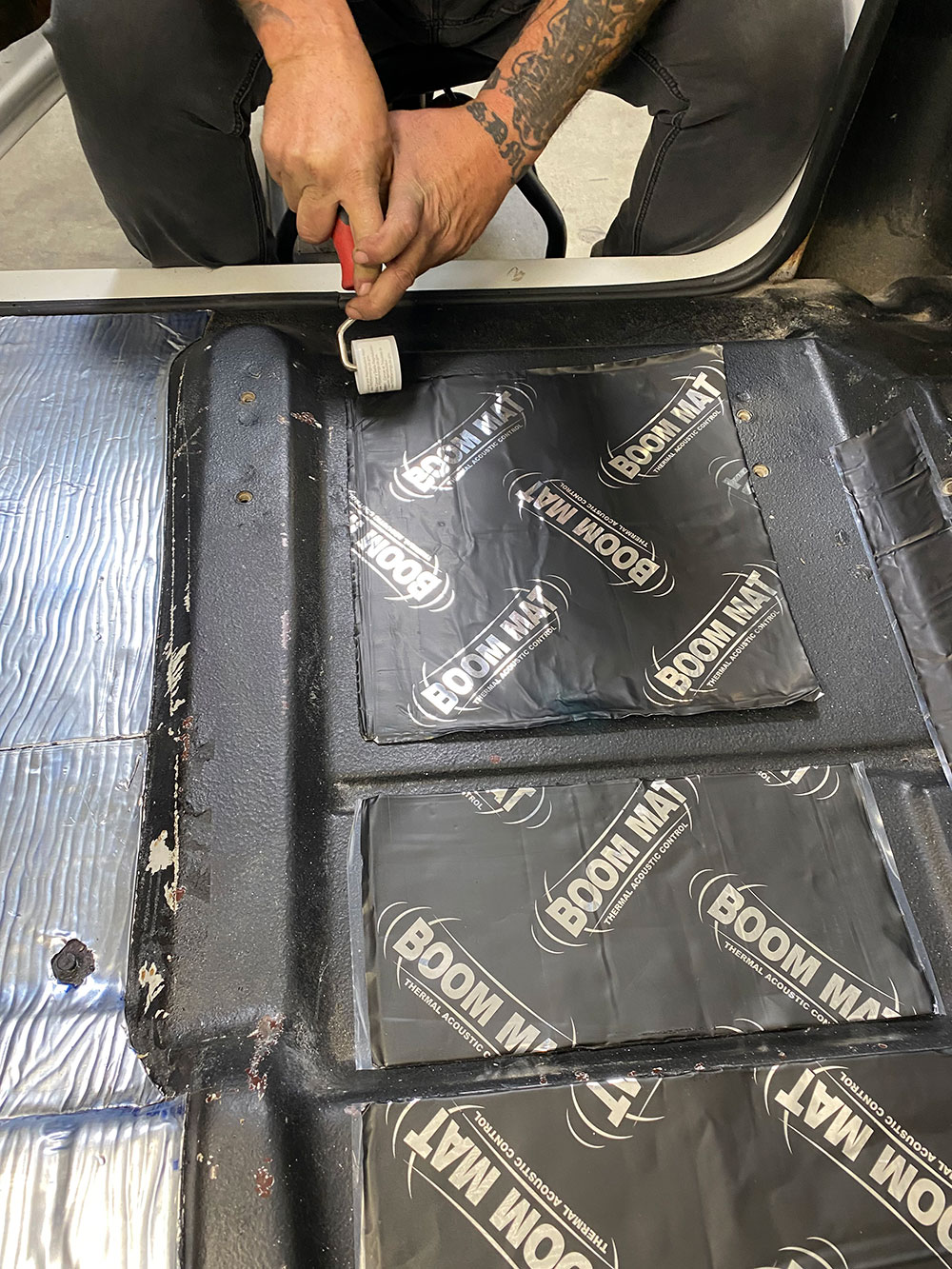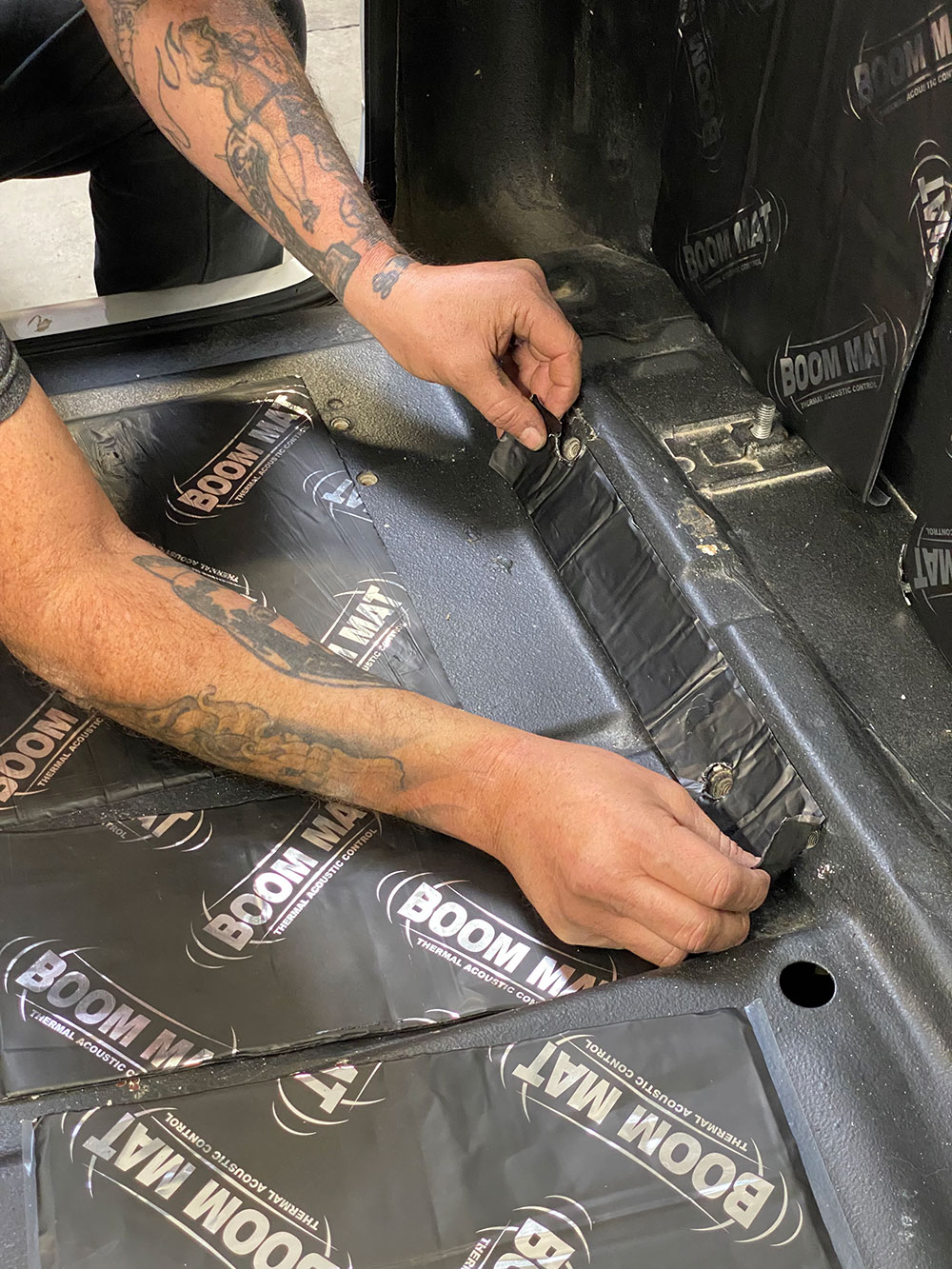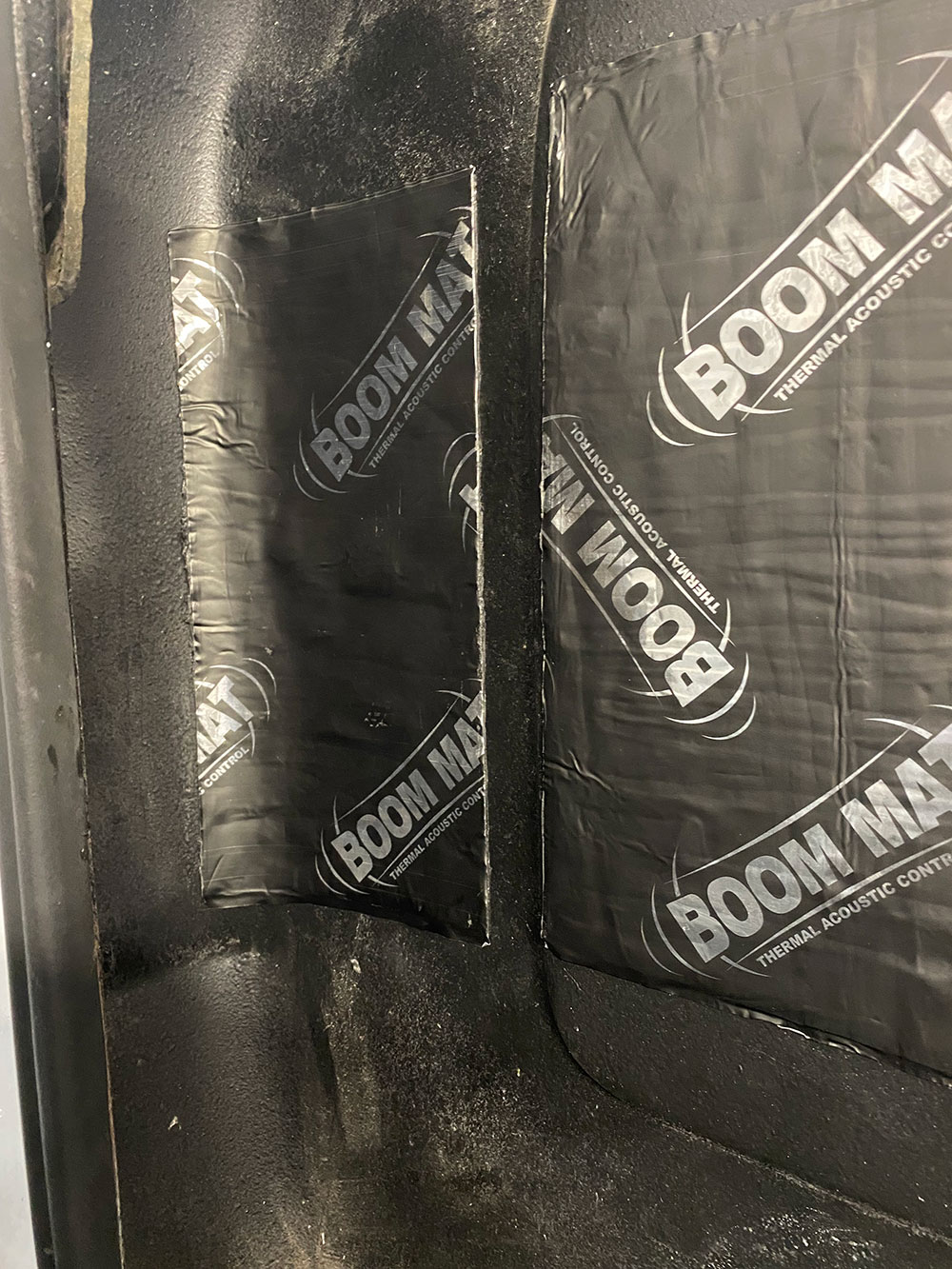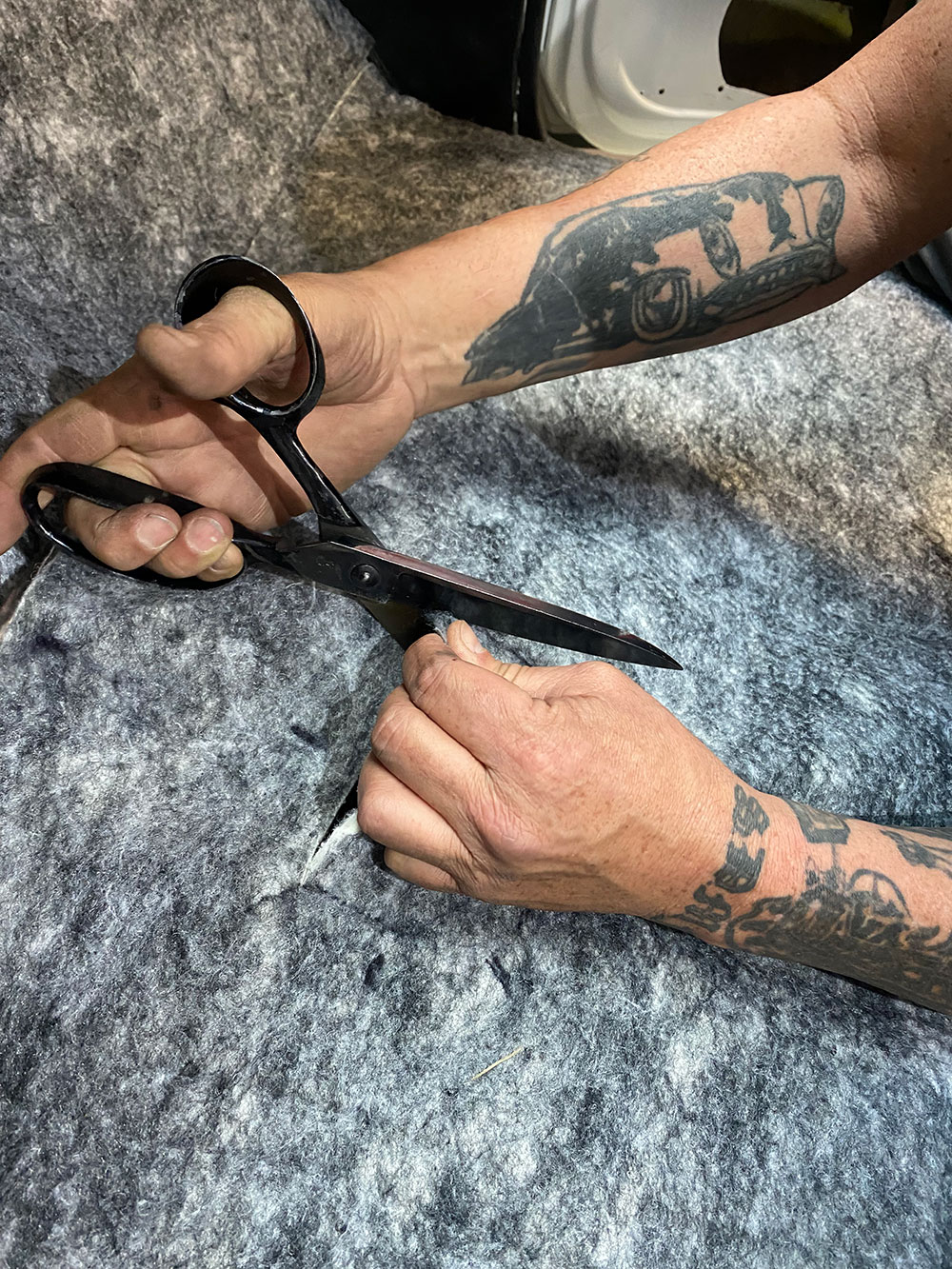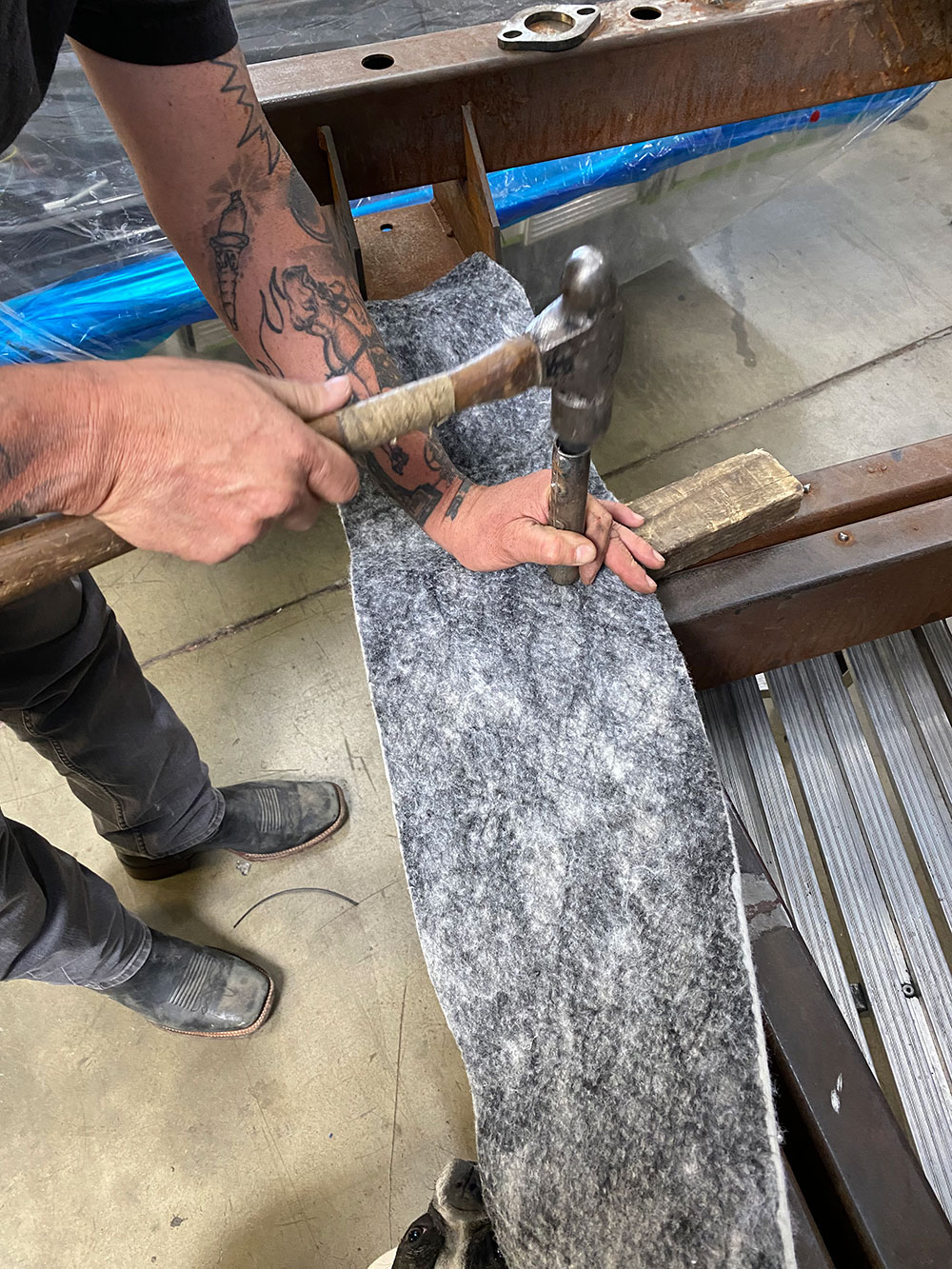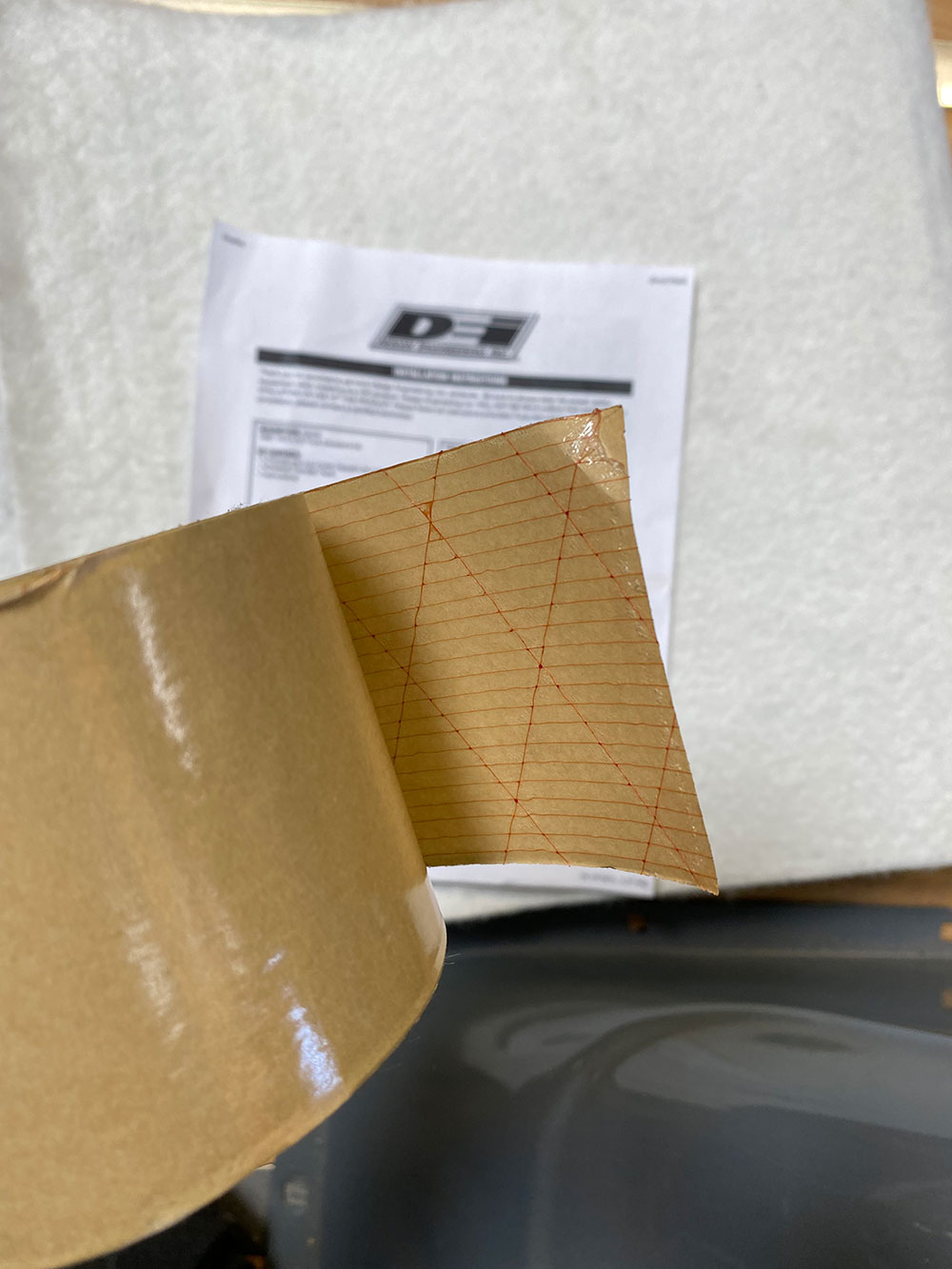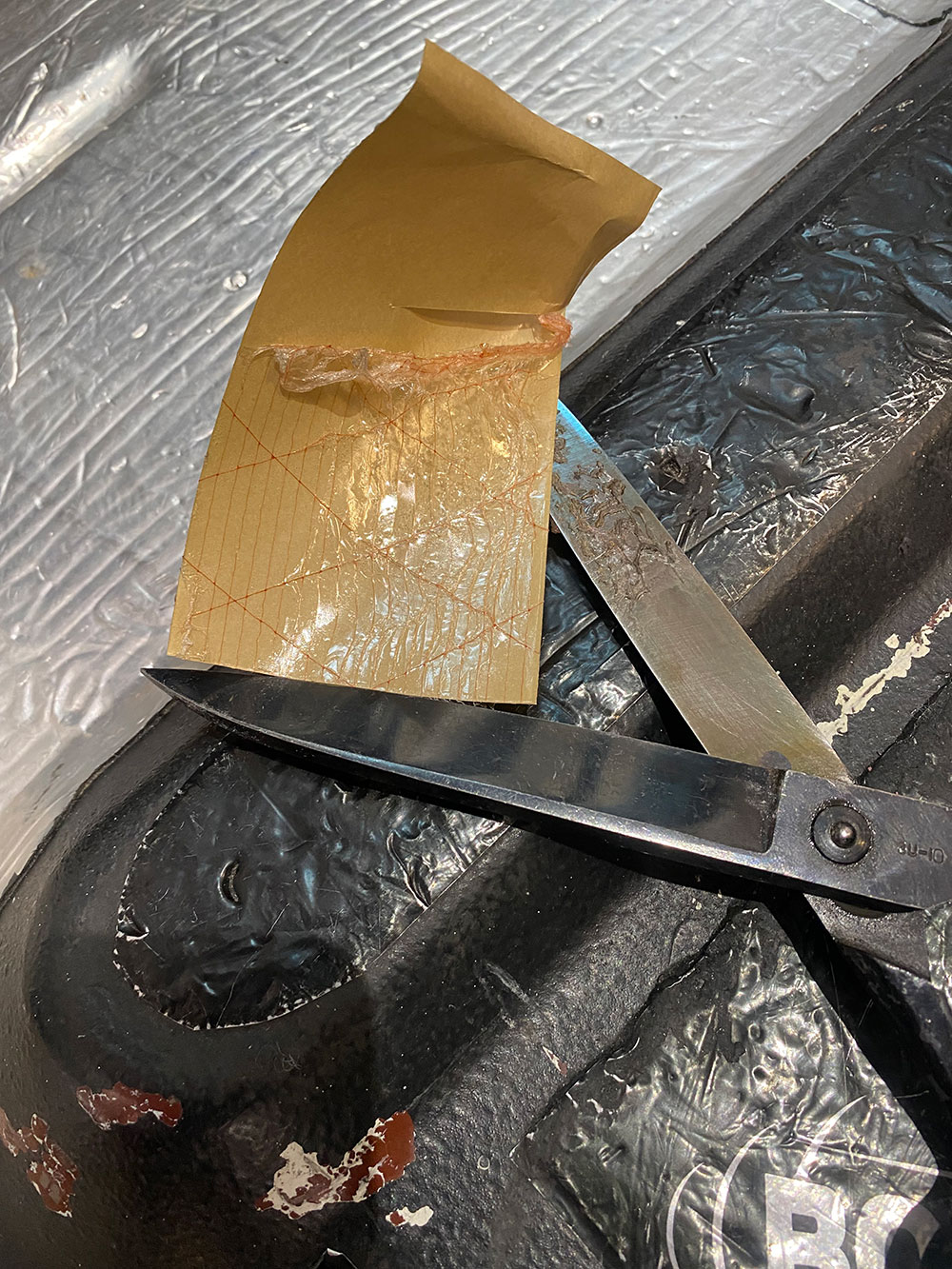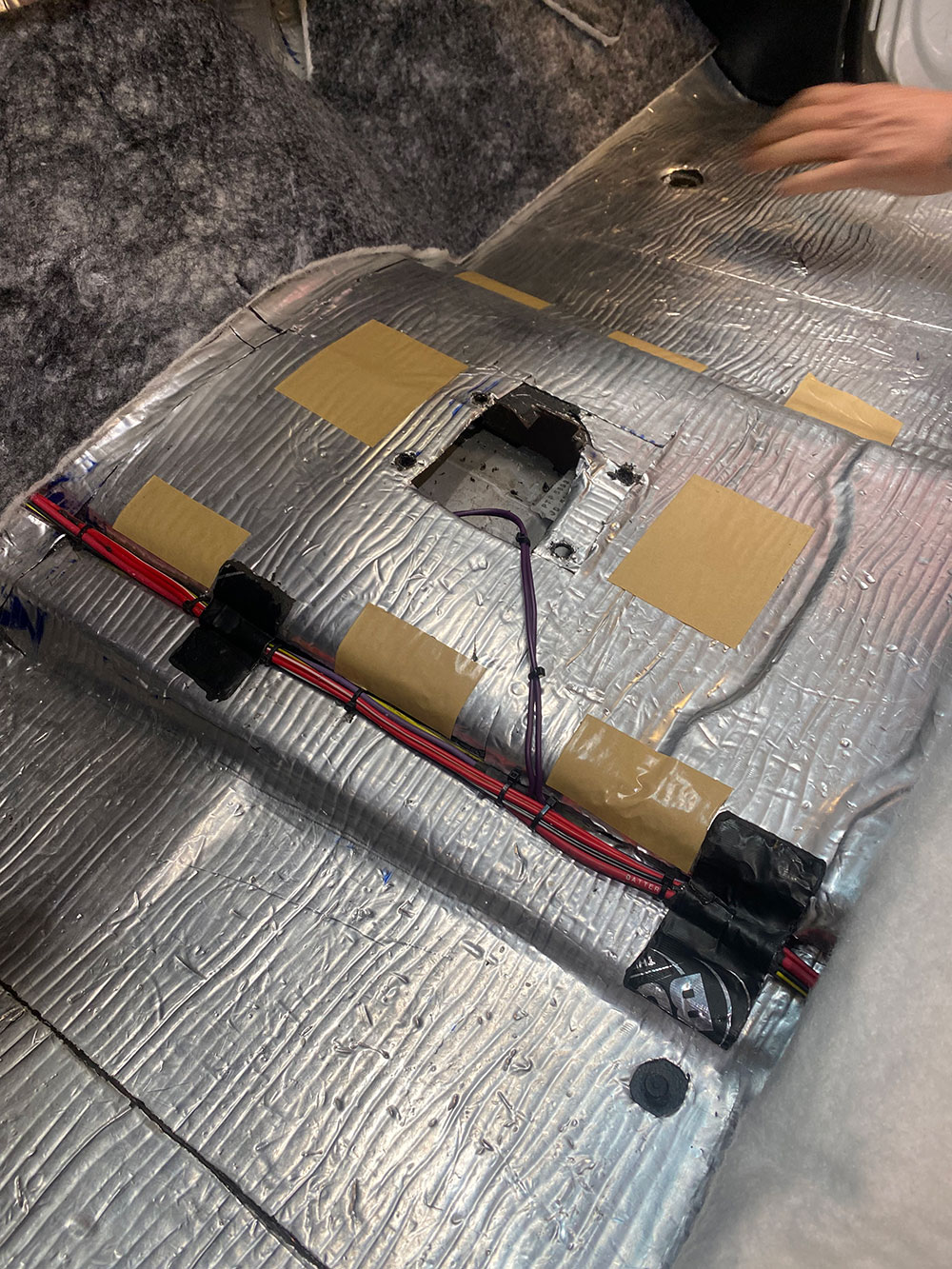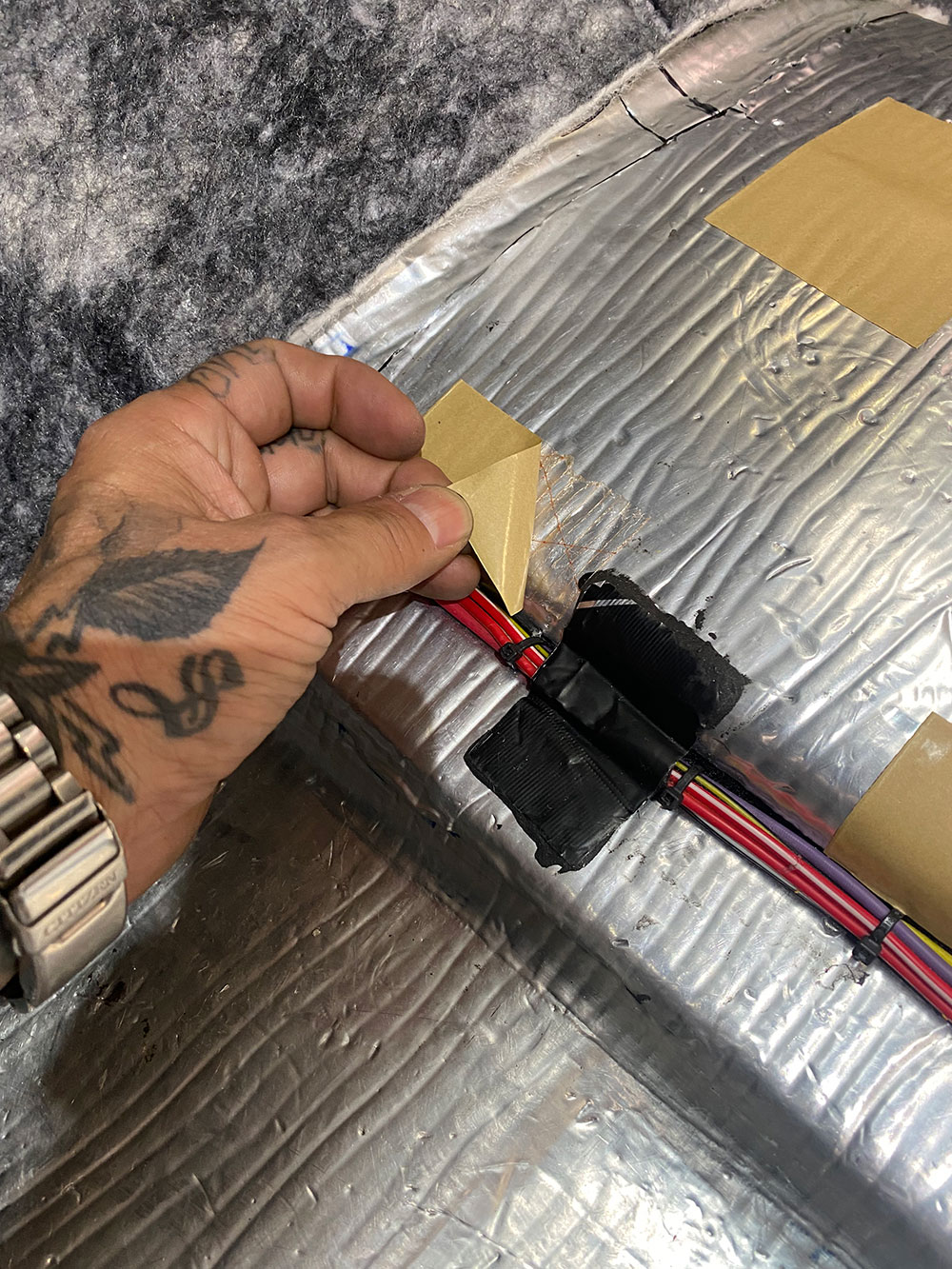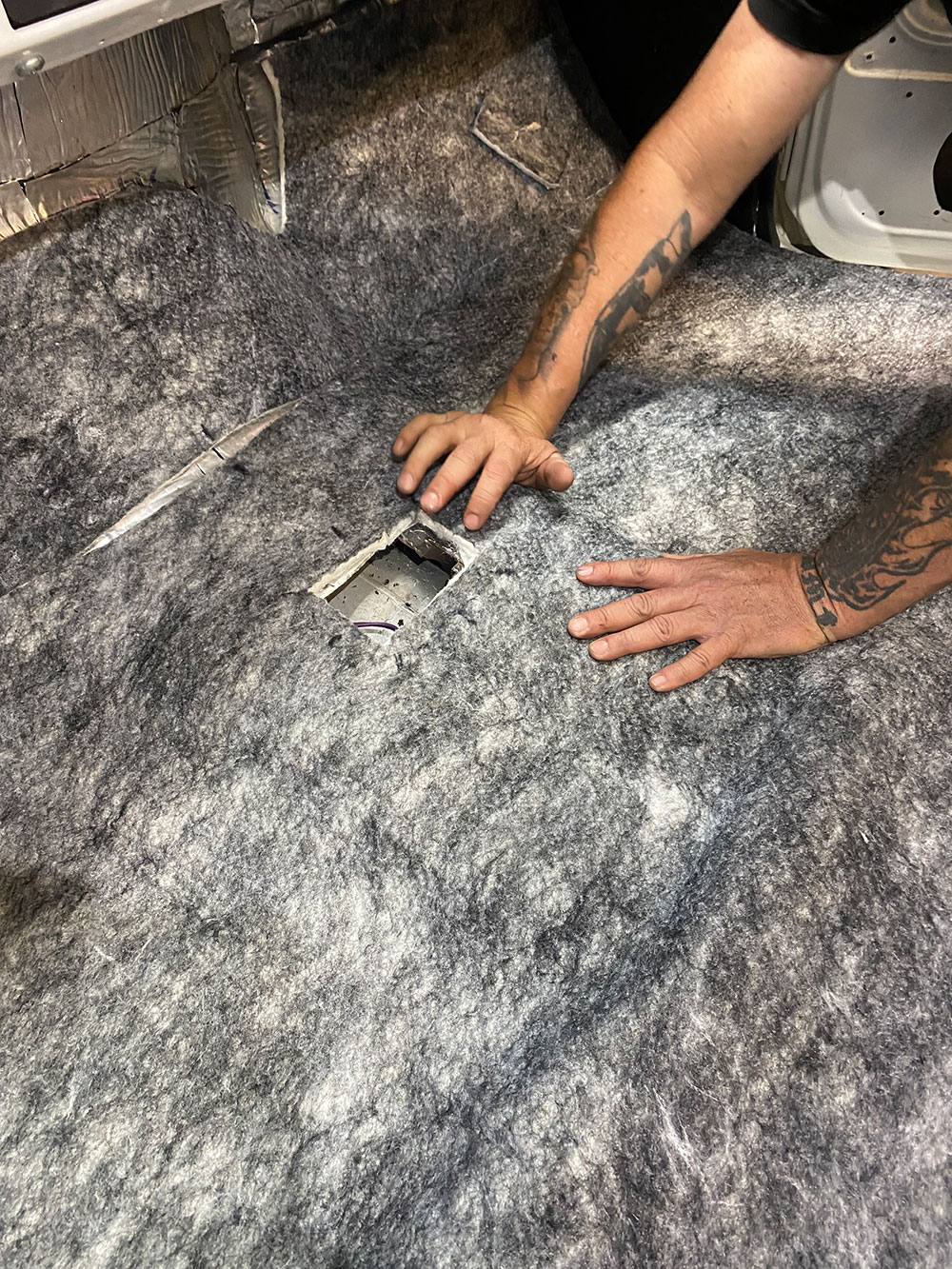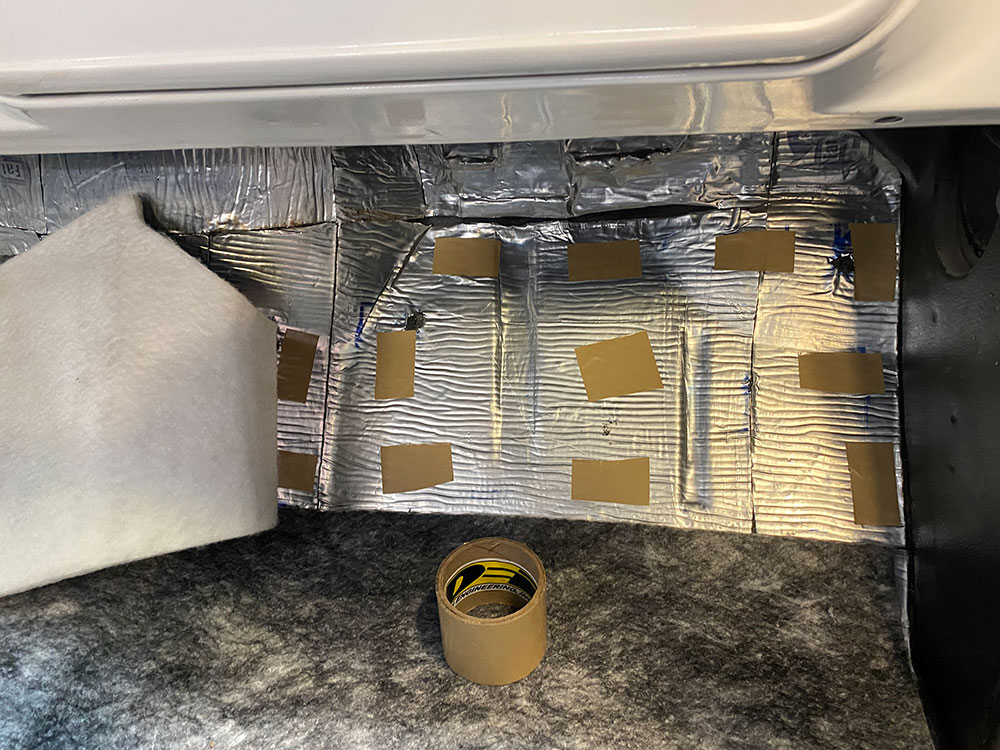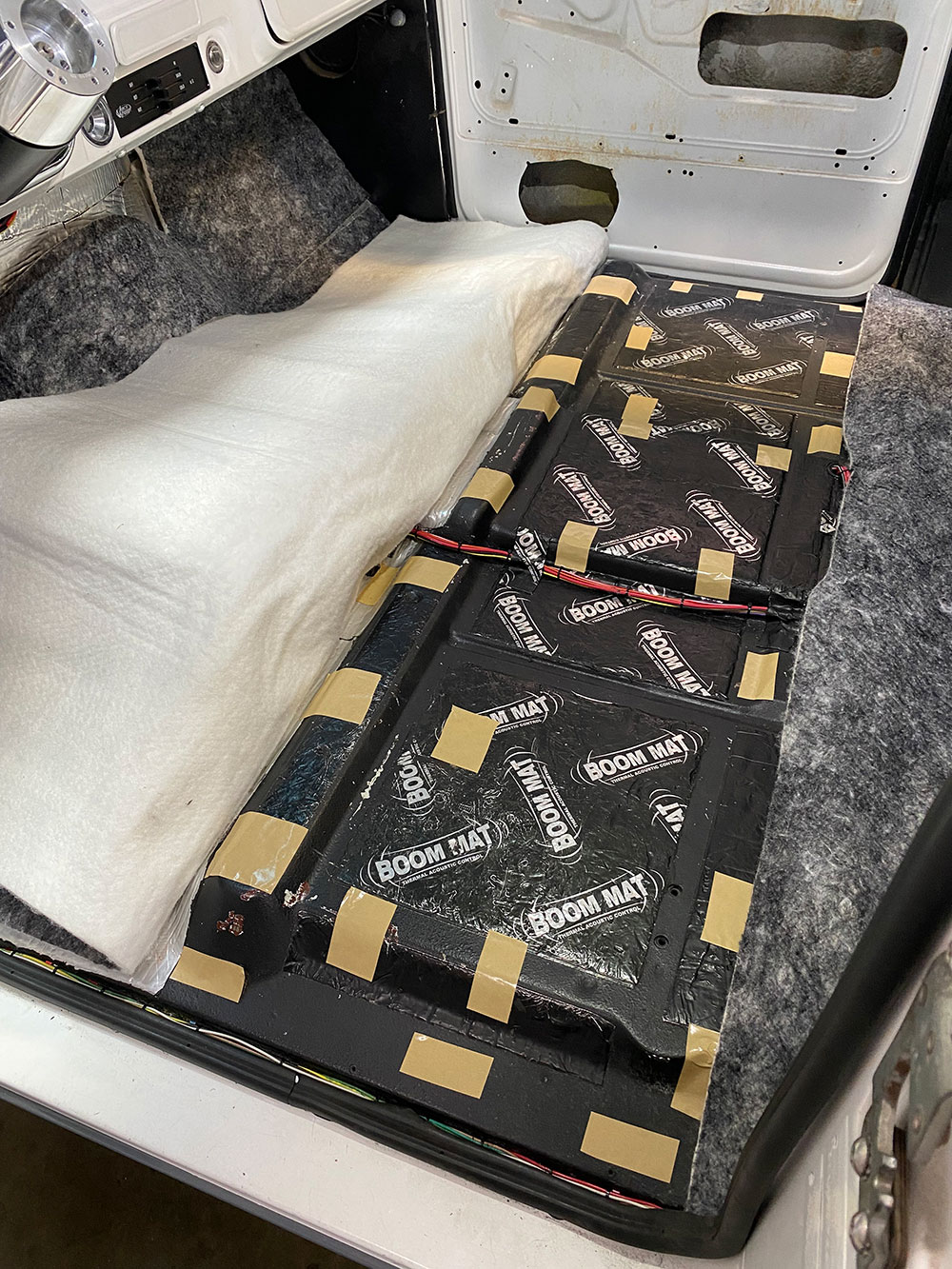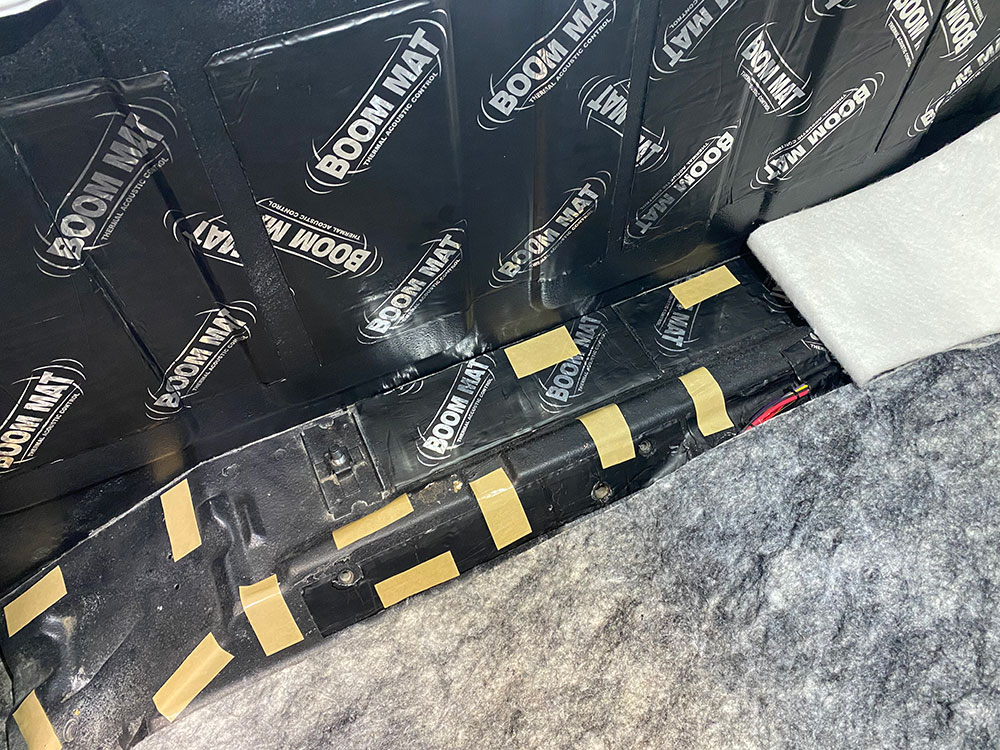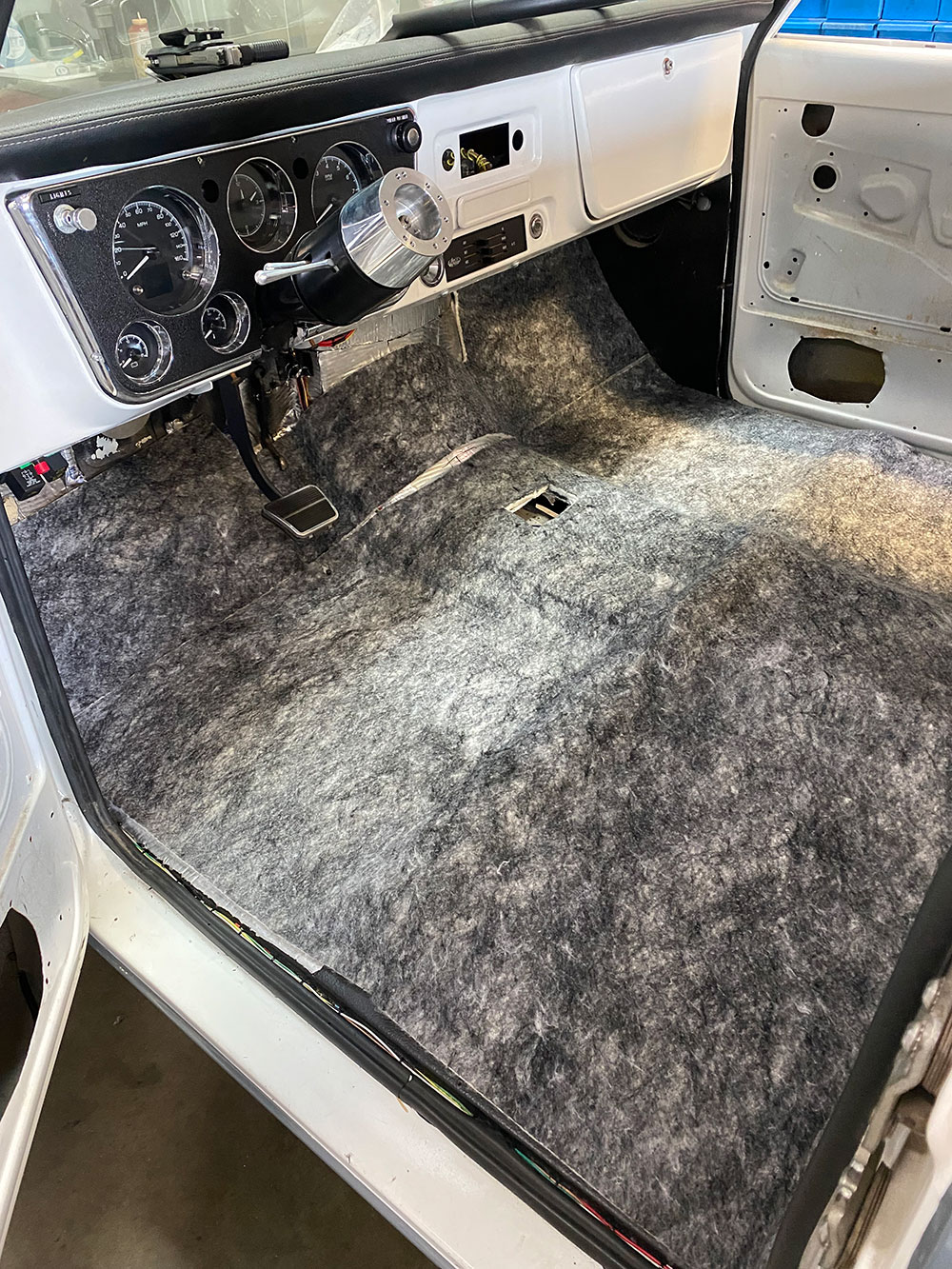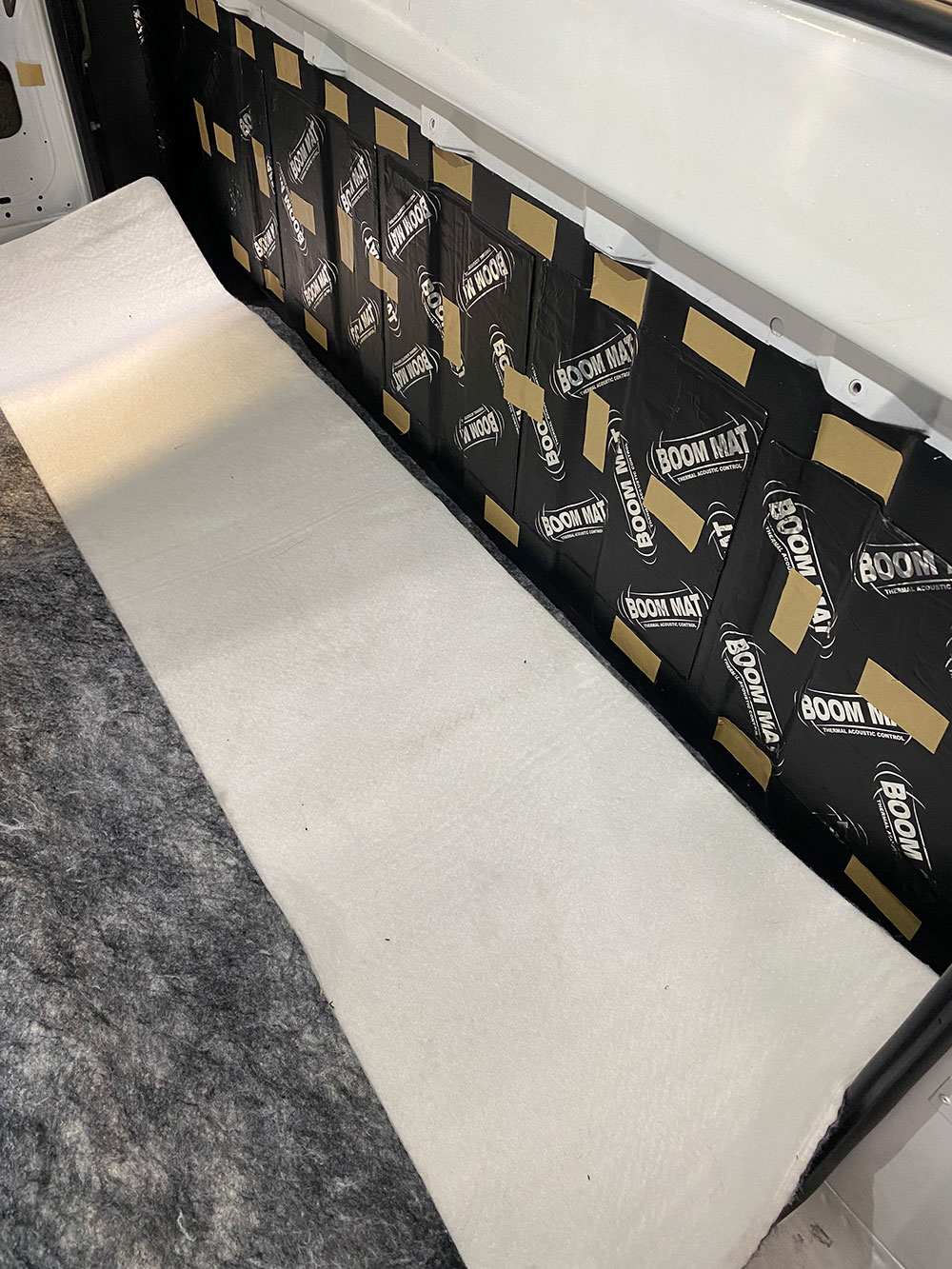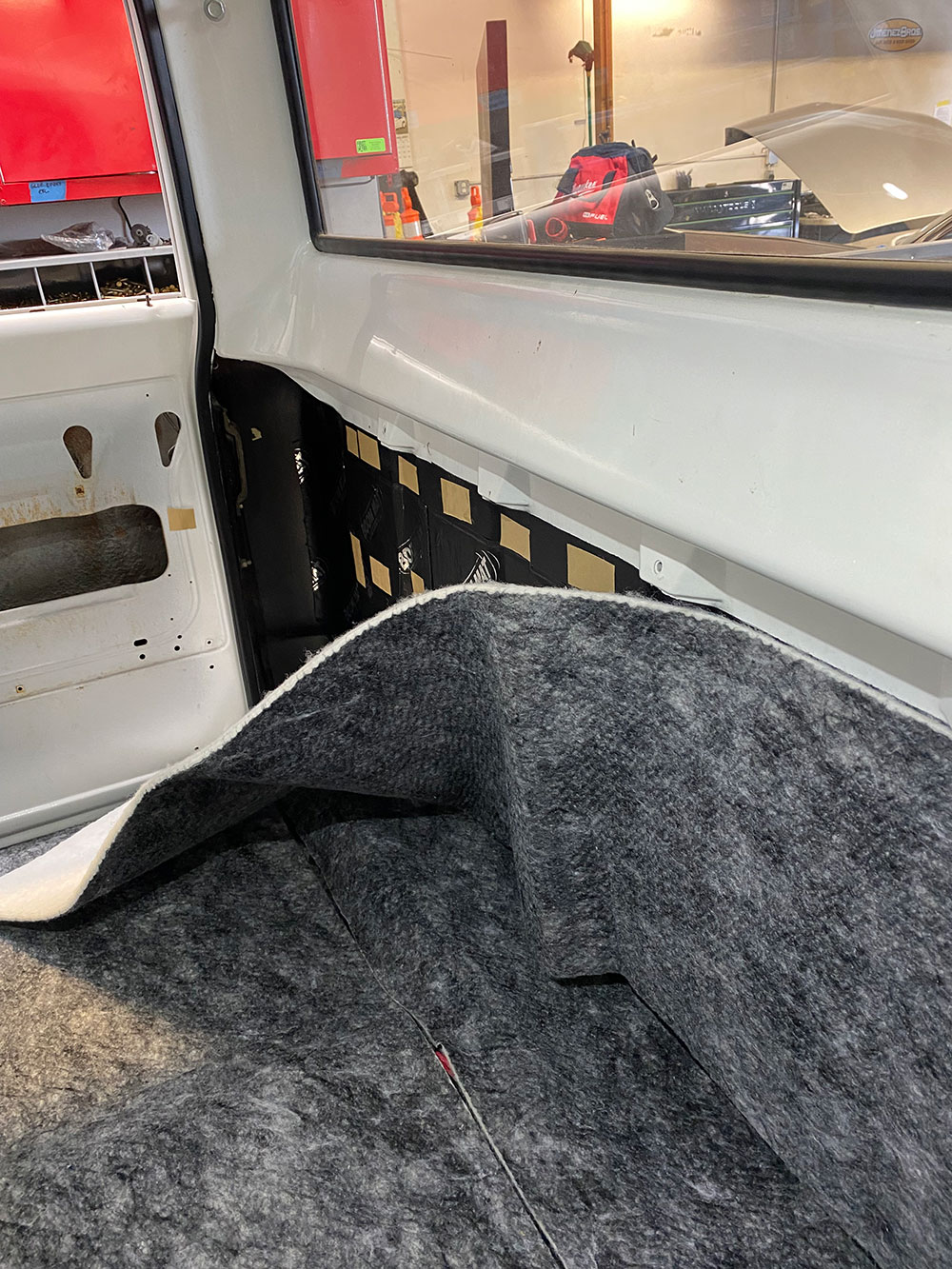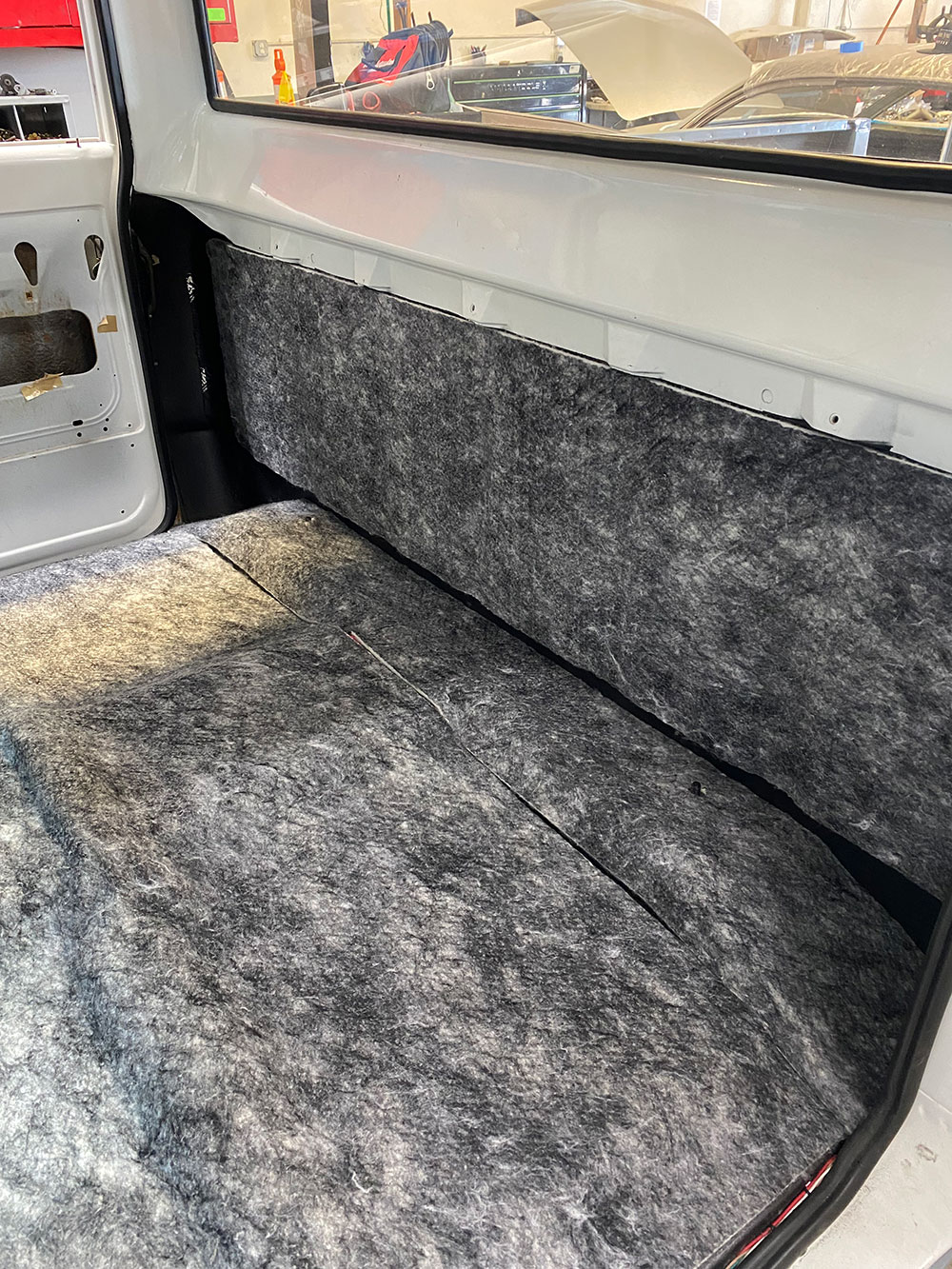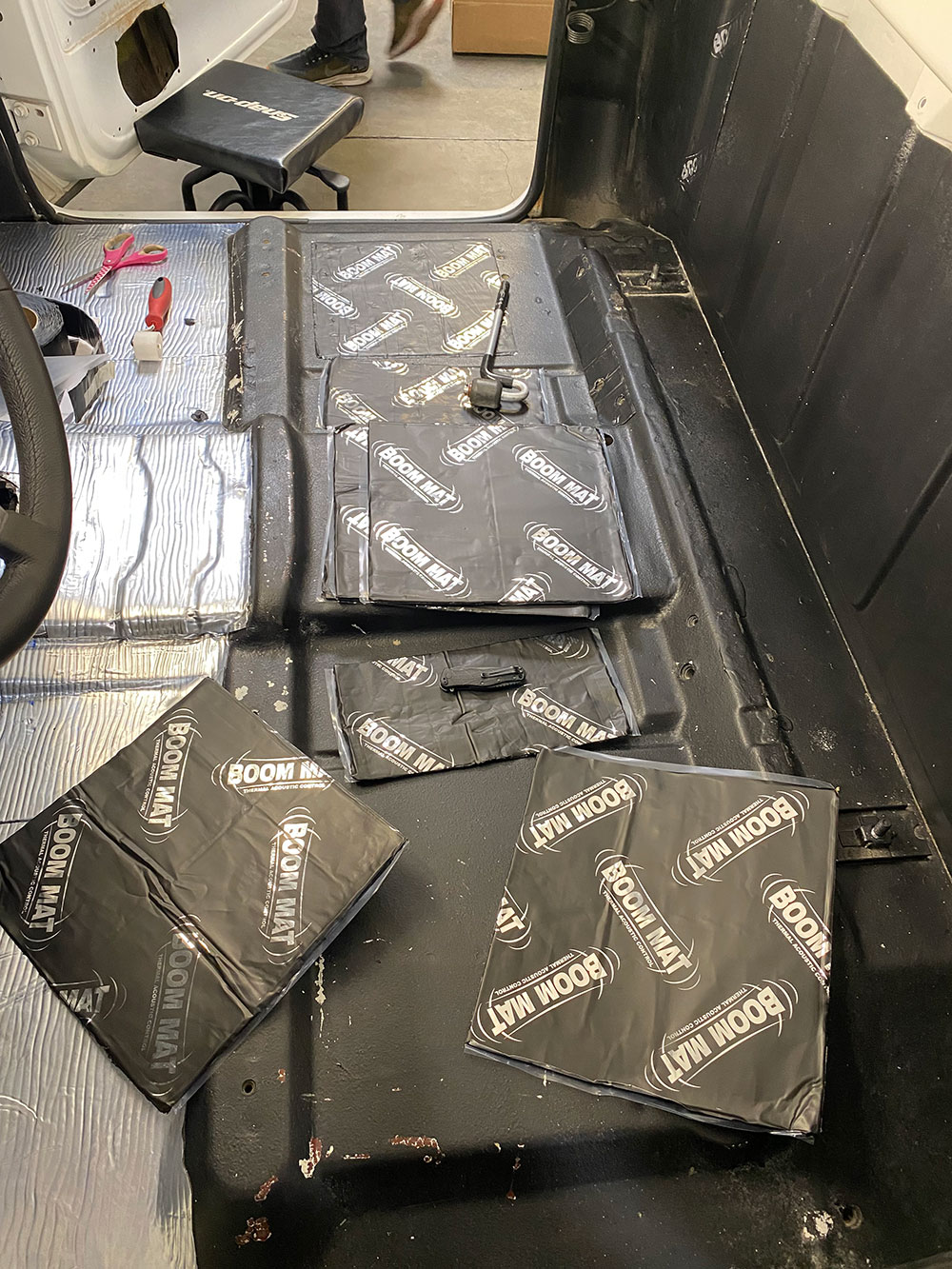 DEI (Design Engineering)/Boom Mat
(800) 264-9472
designengineering.com