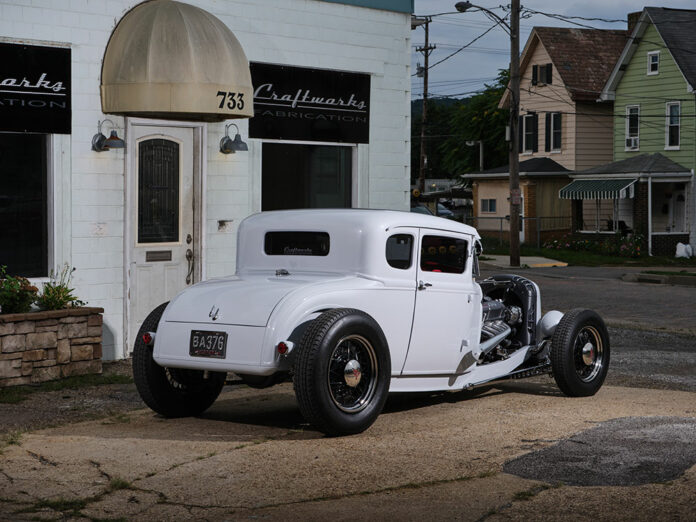 Raising the Bar, Reshaping the Wheel Wells on a Model A
By Ron Covell – Photography By E.J. Talik
When building a hot rod, selecting the right wheels and tires and achieving the proper stance are crucial. Most often these cars are lowered considerably over stock, and larger-than-stock tires are usually fitted. This often leads to a mismatch between the tire and the fender recess in the body. Many builders simply live with this, but a few take on the considerable task of reshaping the fender recess.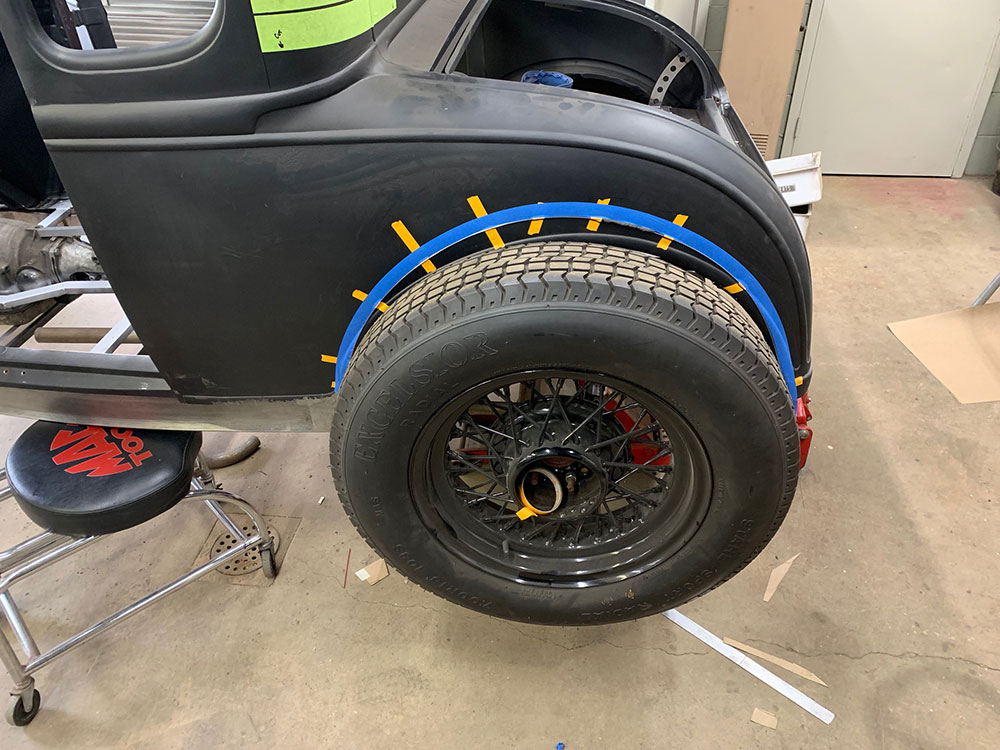 When Craftworks Fabrication took on Natalie Bolea's Model A coupe (Modern Rodding, Mar. '22) project, they agreed that this would be a no-holds-barred effort. One of the earliest tasks was to establish the ride height, then do whatever it took to get the rear fender recess to match the curvature of the tire.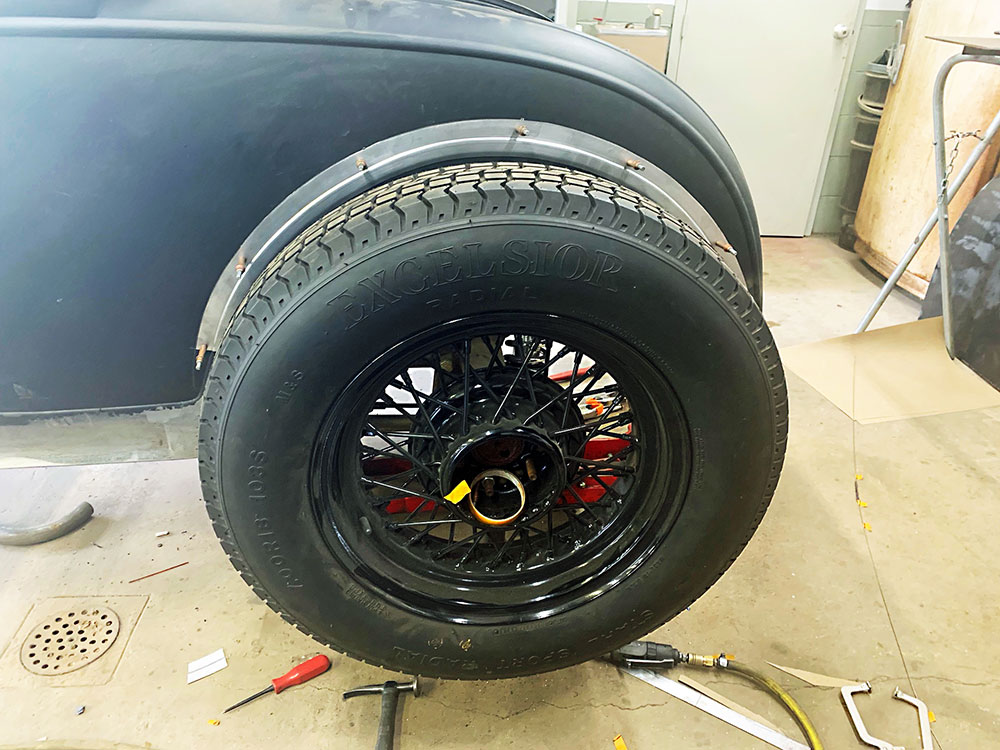 Read More: How To Update The Front Suspension On Your Ford Model A
As it turns out, it took a lot. The desired location of the reveal was laid out with tape, then new metal was shaped on a bead roller to match the contour. The old reveal was cut out and the new metal was fitted in place. Of course, the recessed area below the reveal had to be made from scratch, and there was rust damage in the quarter-panels that required repair, too.
In the end, nearly half of the quarter-panel was remade in new metal, and the bottom edge of the quarter-panel just behind the door was given a subtle curve to match the Deuce-style frame rails.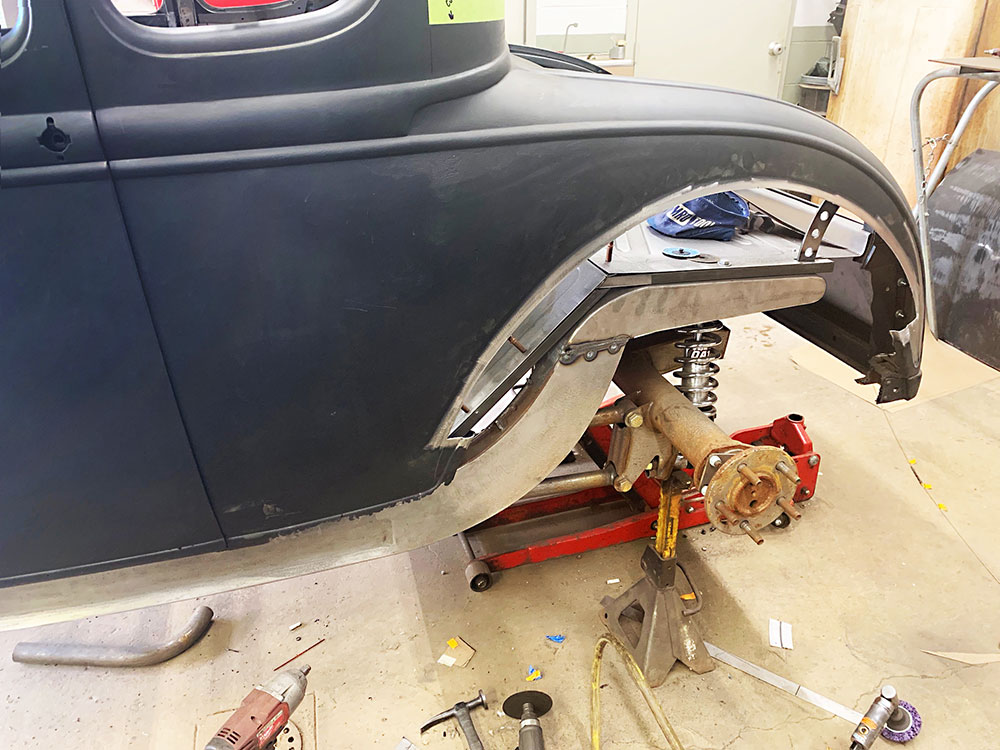 All of this took a huge amount of work, but looking at the finished car, you can see that all the elements fit together perfectly–so much so that many people may not realize that major modifications were made in this area.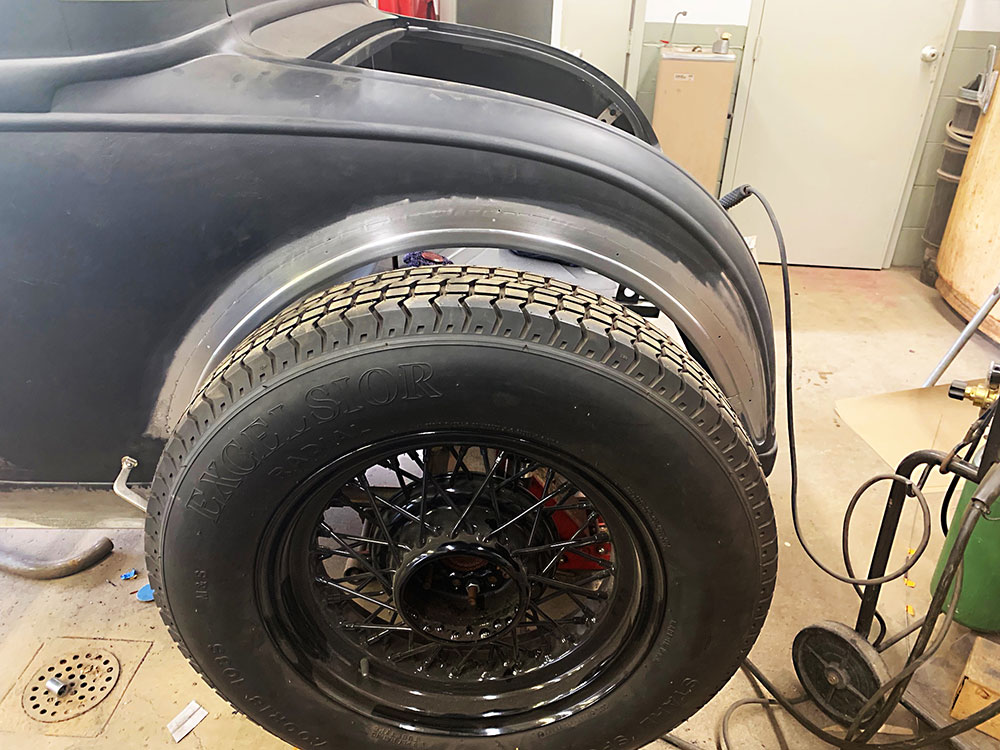 Read More: Classic Car Restoration: 1931 Model A Ford
The photos show the key steps in the reconstruction process, and we're hopeful that this may inspire you to go to the next level in your project. MR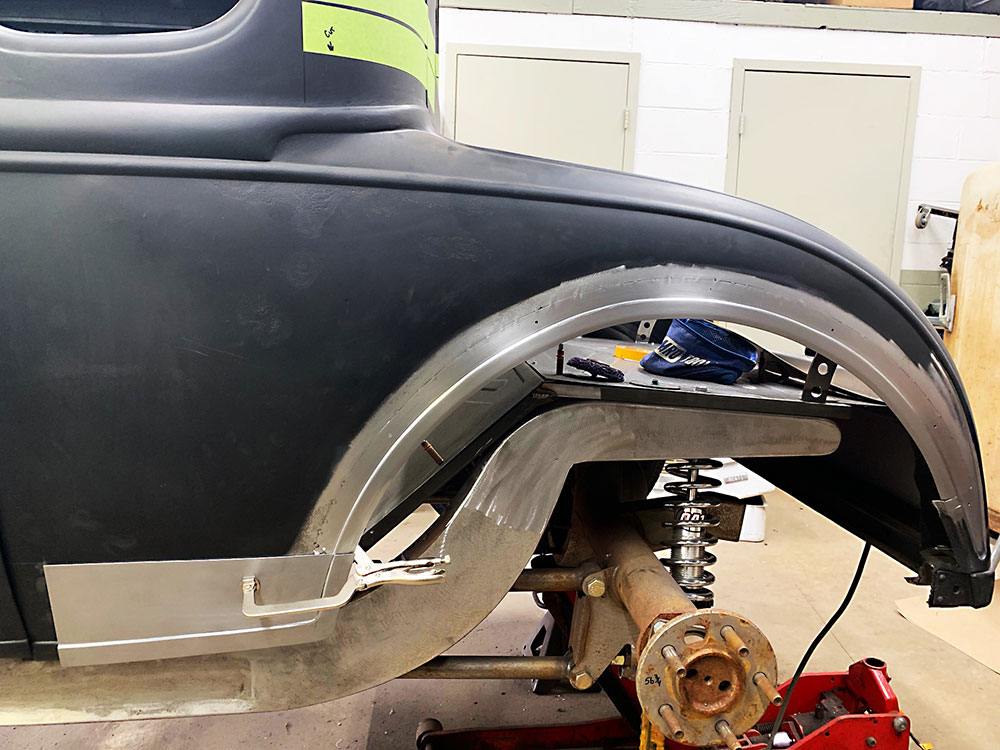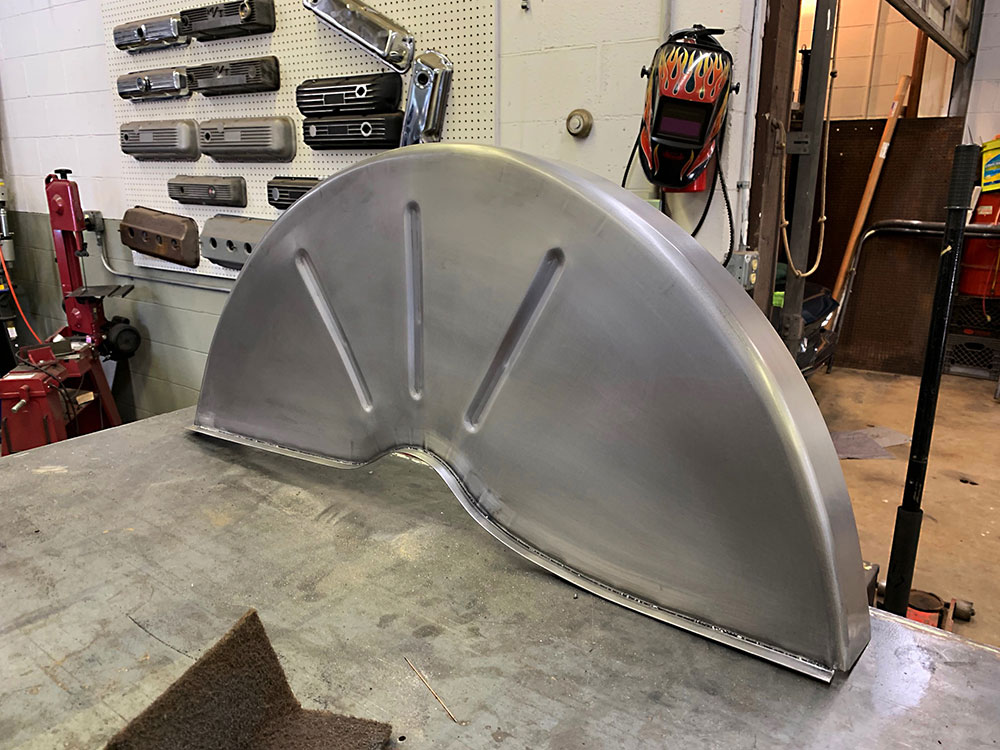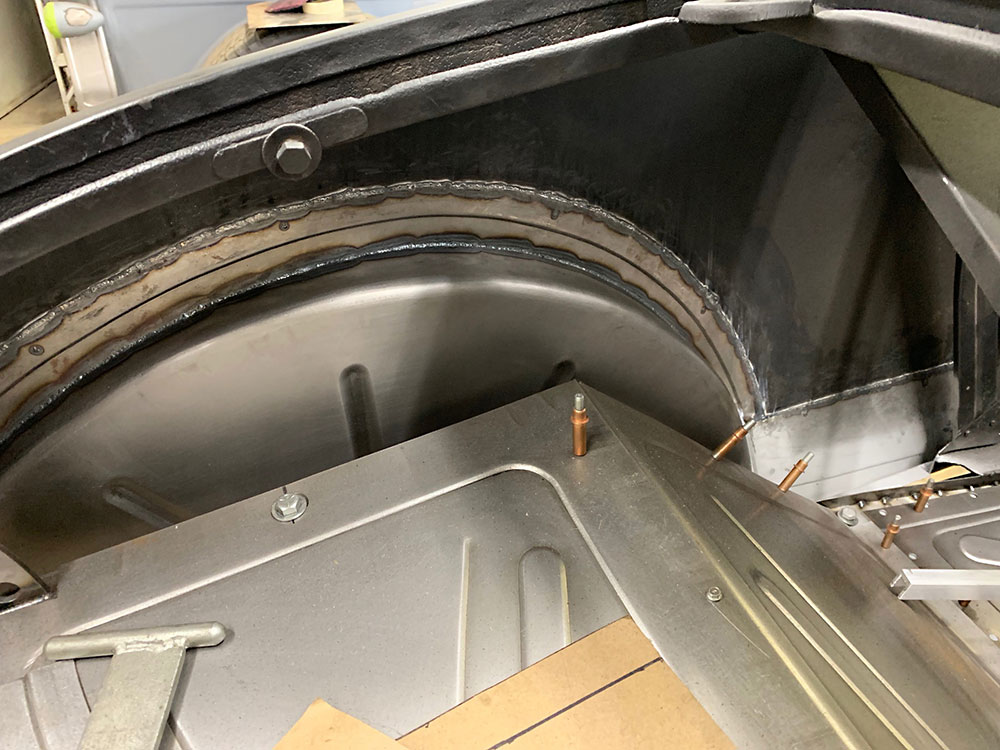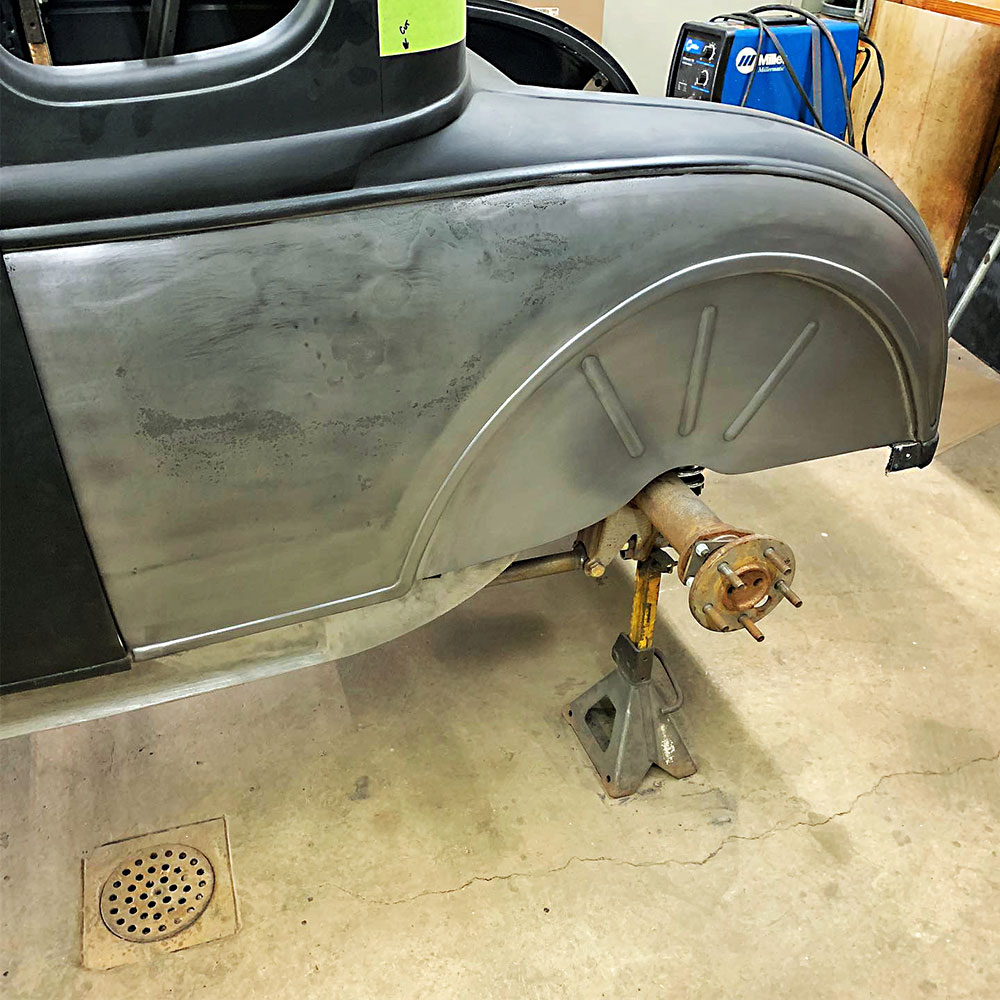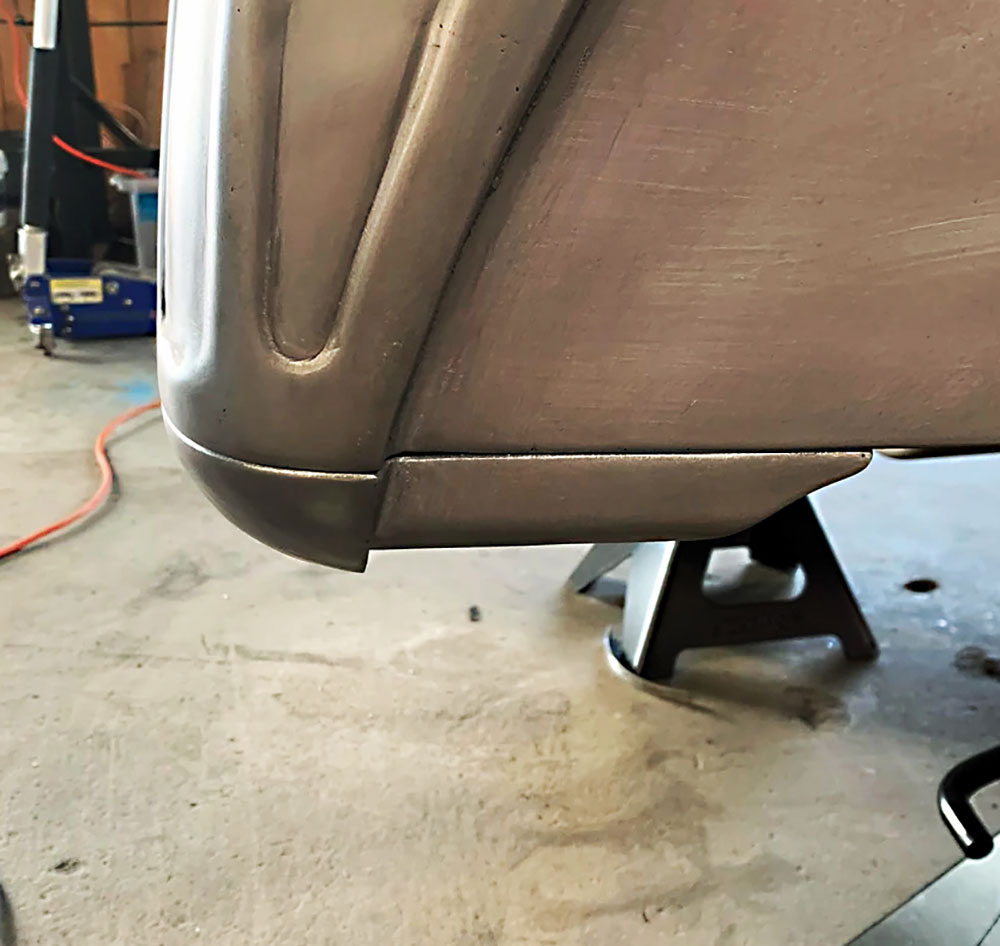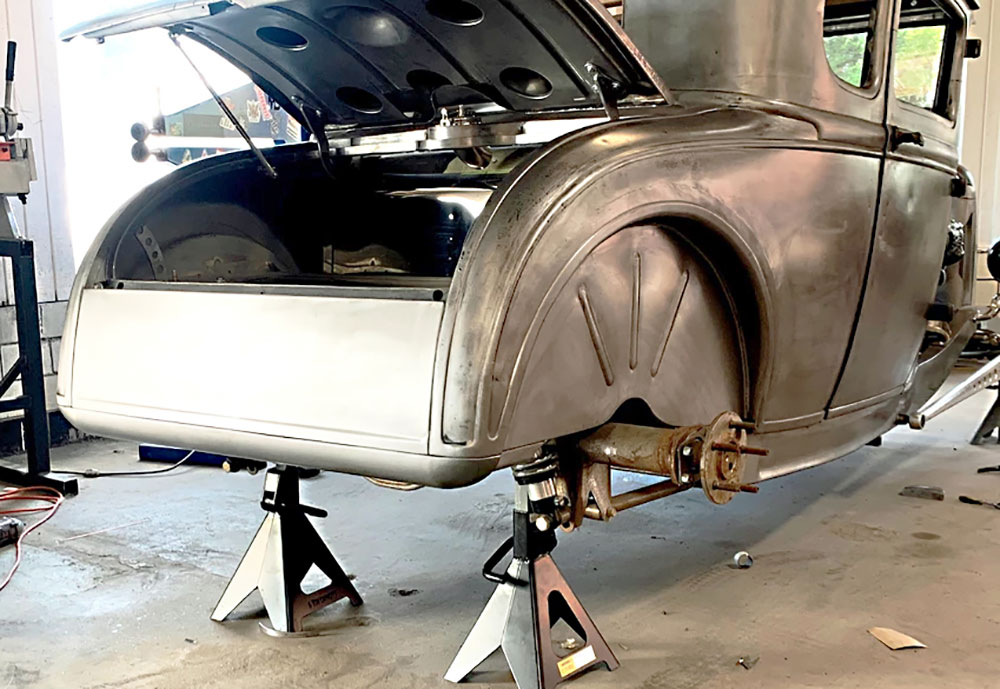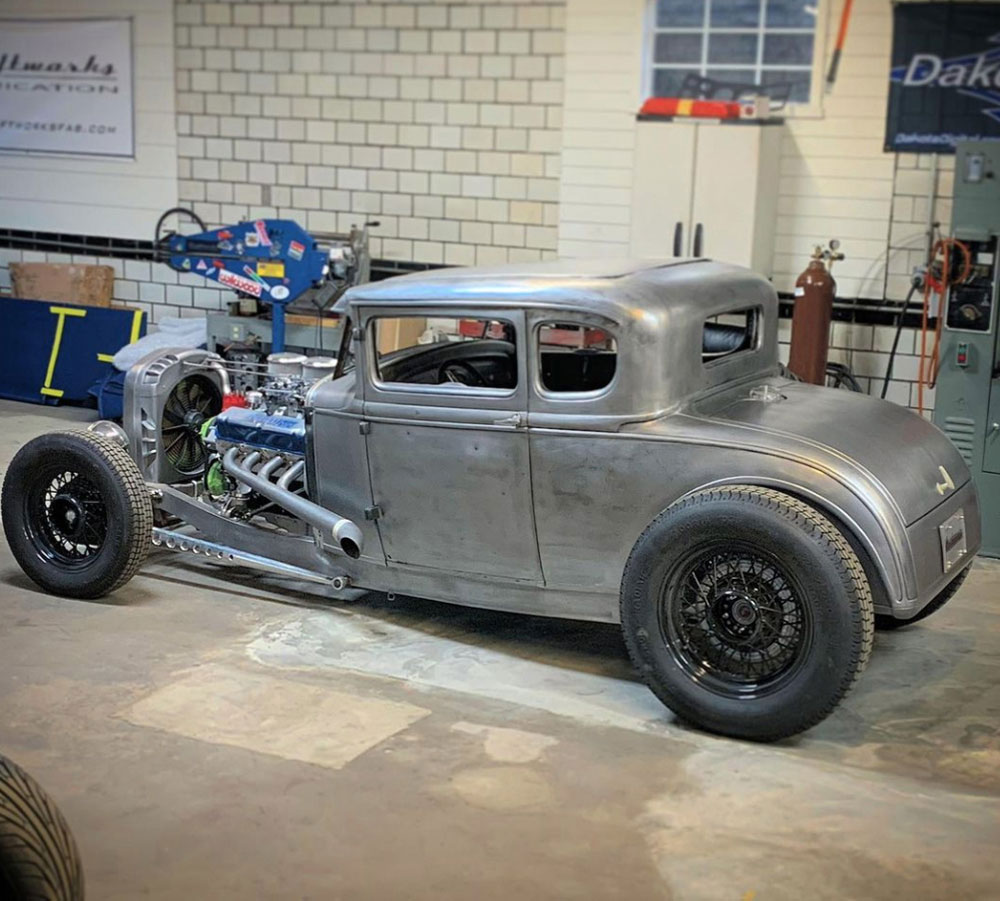 Source
Craftworks Fabrication
(412) 922-7062
craftworksfab.com