The 12.7:1 Turning Ratio Improves The 1964 Chevelle's Steering Performance
By Todd Ryden   –   Photography by the Author
Many hot rodders tend to prioritize performance and cool looks before ever thinking about things like steering improvements. Making the move from manual steering to power assists is obviously a night and day difference, but you may be surprised to learn that even updating a stock power steering box with a modern unit can make a huge difference in the way your old classic drives.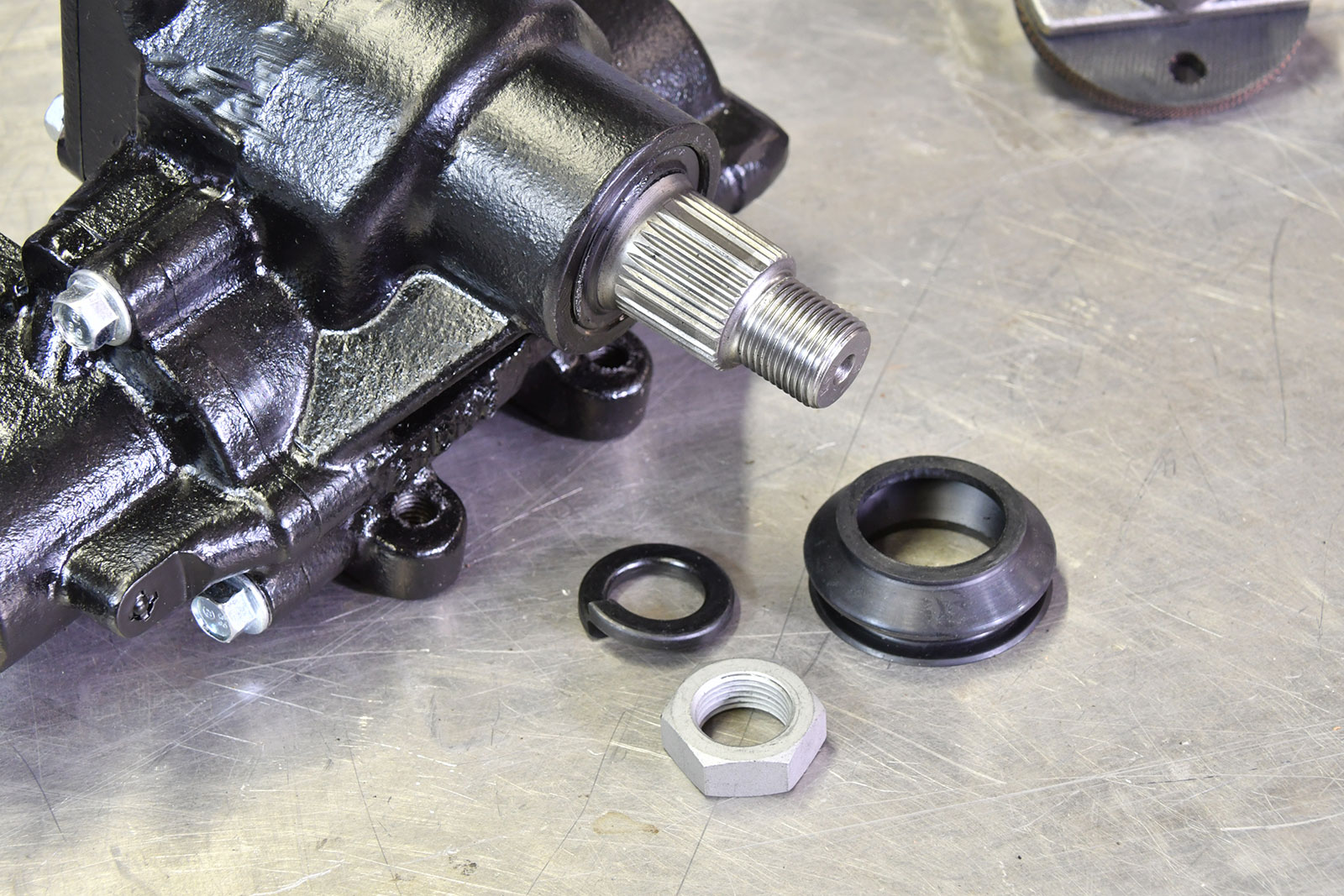 Read More: 1967 Chevy Chevelle Goes From Drag Car To Street Beast
Our case in point is a '64 Chevelle that still sports the factory power steering. The turning action was easy, almost too easy, and felt unbalanced at highway driving speeds. We recently heard about Borgeson Universal steering box's all new quick ratio steering box that bolts in place of the factory Saginaw 800 series box used in most '64 and up GM classics.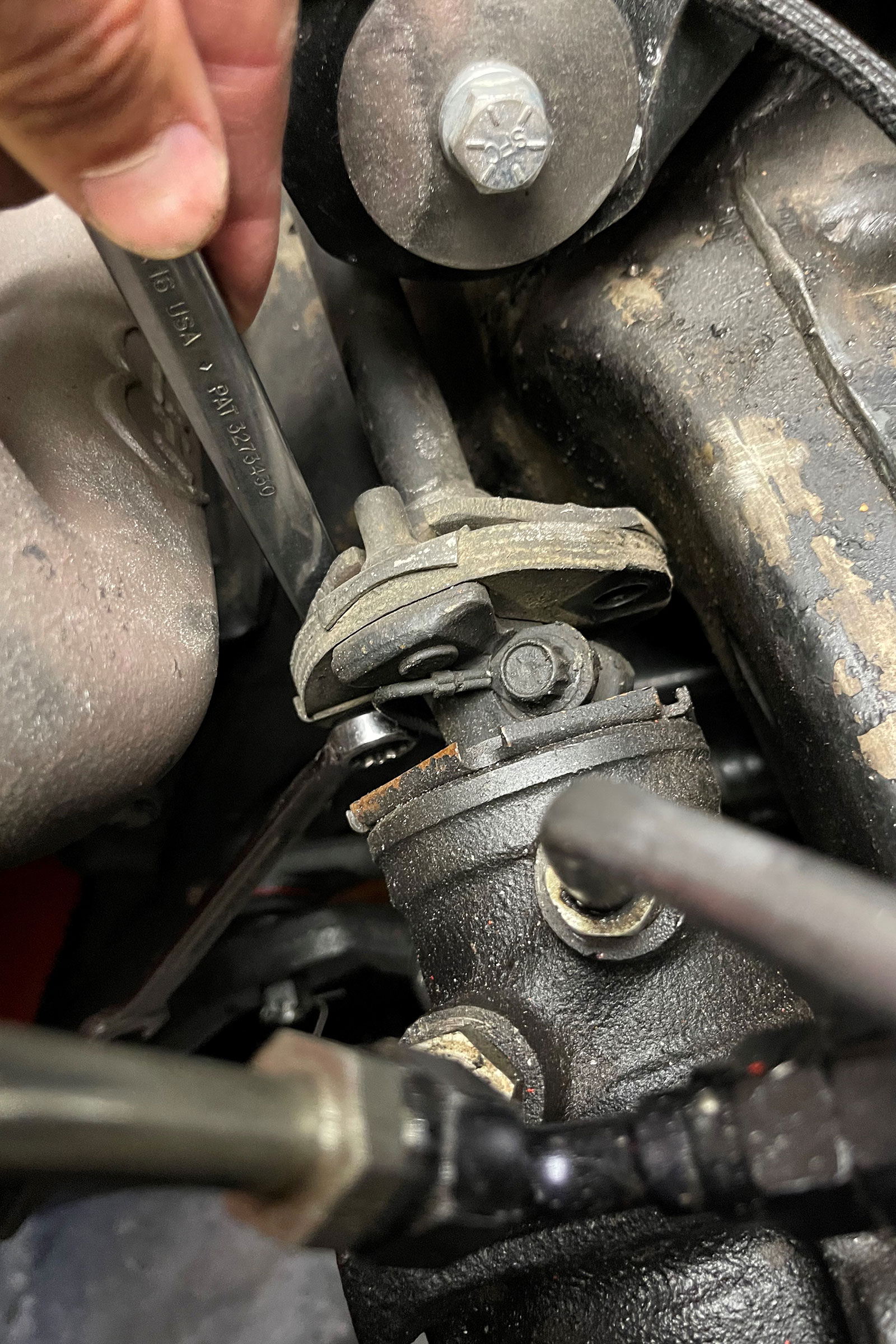 The new unit has a quicker 12.7:1 turning ratio compared to the stock ratio of 16:1. To determine your steering ratio, simply count the number of turns that the input shaft makes (where the steering shaft connects) compared to one turn of the output shaft. The Borgeson steering box clicks in at just about three turns lock-to-lock compared to the stock unit at well over four turns. But it's not just about the turning, as the new box also provides a smoother, more controlled action.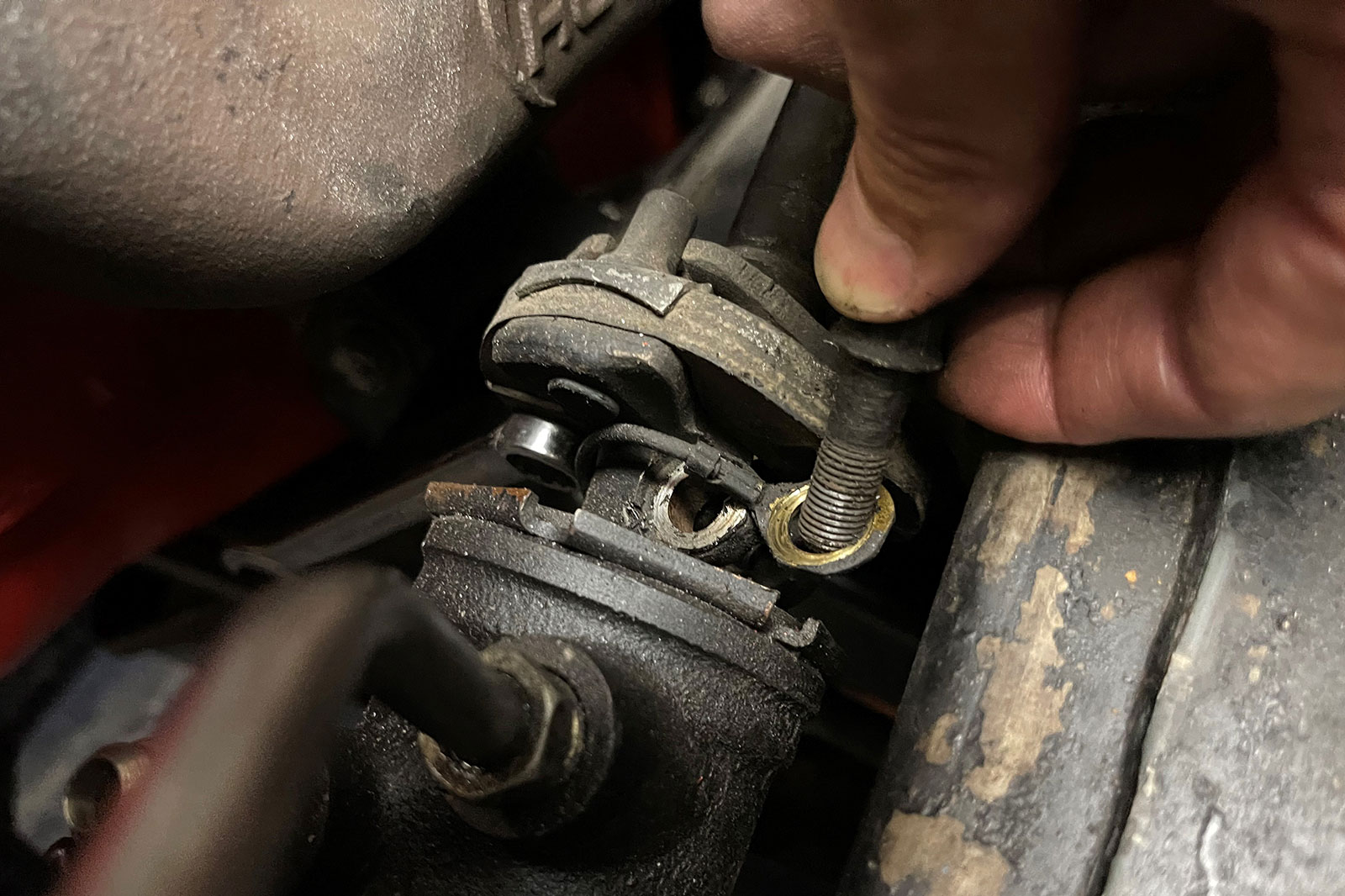 Read More: Steering Solutions: How To Install Variable Angle Gear (VDOG) and Microsteer
As far as accessories, you'll need to update the original shaft coupler to a rag joint adapter to fit the ¾-inch 30-spline input shaft of the new box. Don't worry about searching for one as Borgeson offers this steering coupler (PN 990012). Also note that the new box uses later-model, O-ring style fittings rather than the inverted flares used on '60s  and mid-'70s Chevys. Borgeson takes care of this by supplying two handy little brass ferrules that adapt your original lines to the new box. Lastly, if you're moving from a manual steering box to power assist you'll need to source a factory-style power steering pitman arm.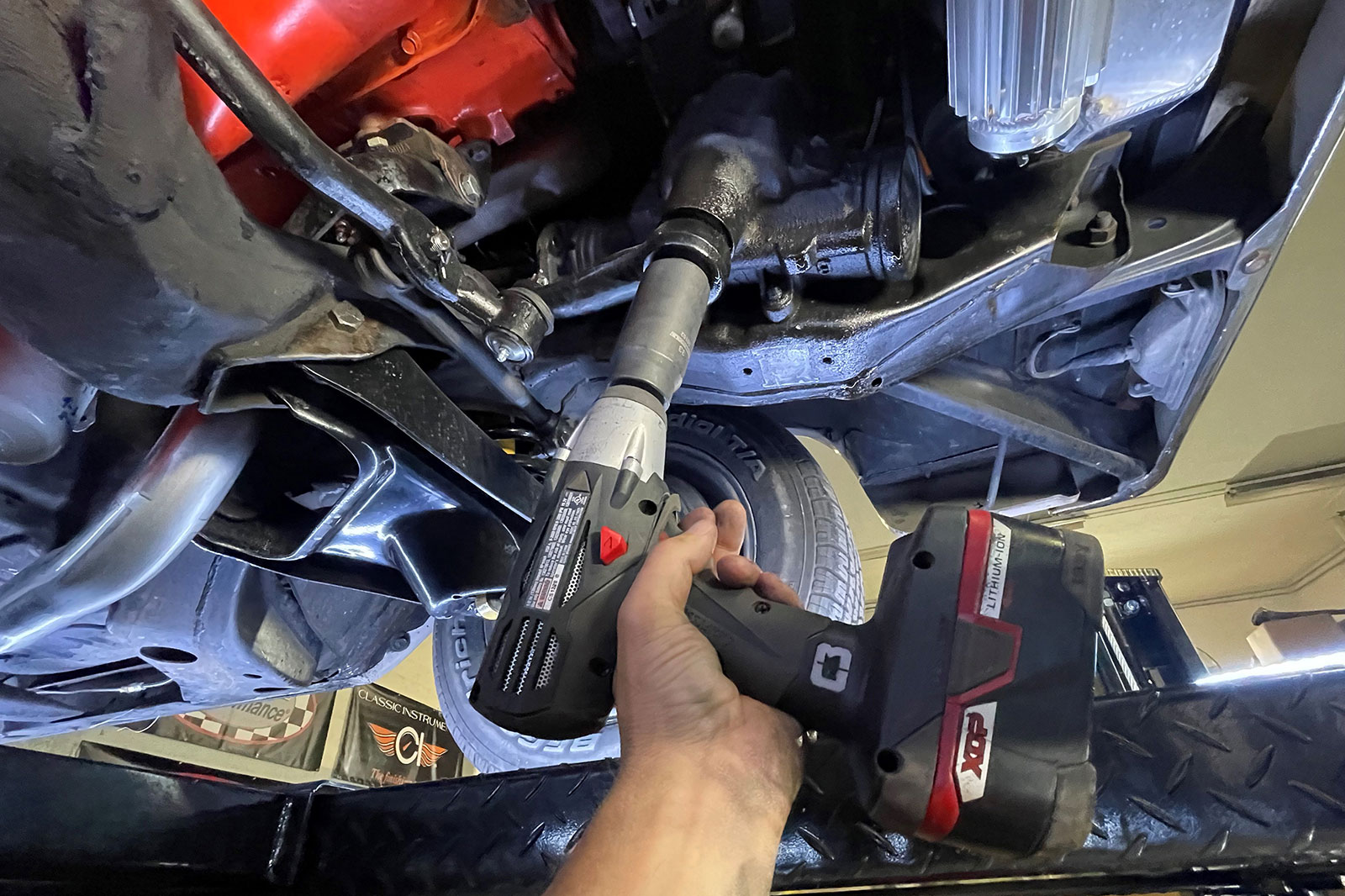 The Borgeson steering box bolts right in place of the original with the lines in the exact same spot (the larger port is the high-pressure side and is located closer to the engine). In fact, the installation can easily be handled with hand tools, except the need of a pitman arm pulling tool that can be rented at most parts stores. While you're there, make sure you have a socket large enough to remove the pitman arm nut or you'll be making two trips to the store.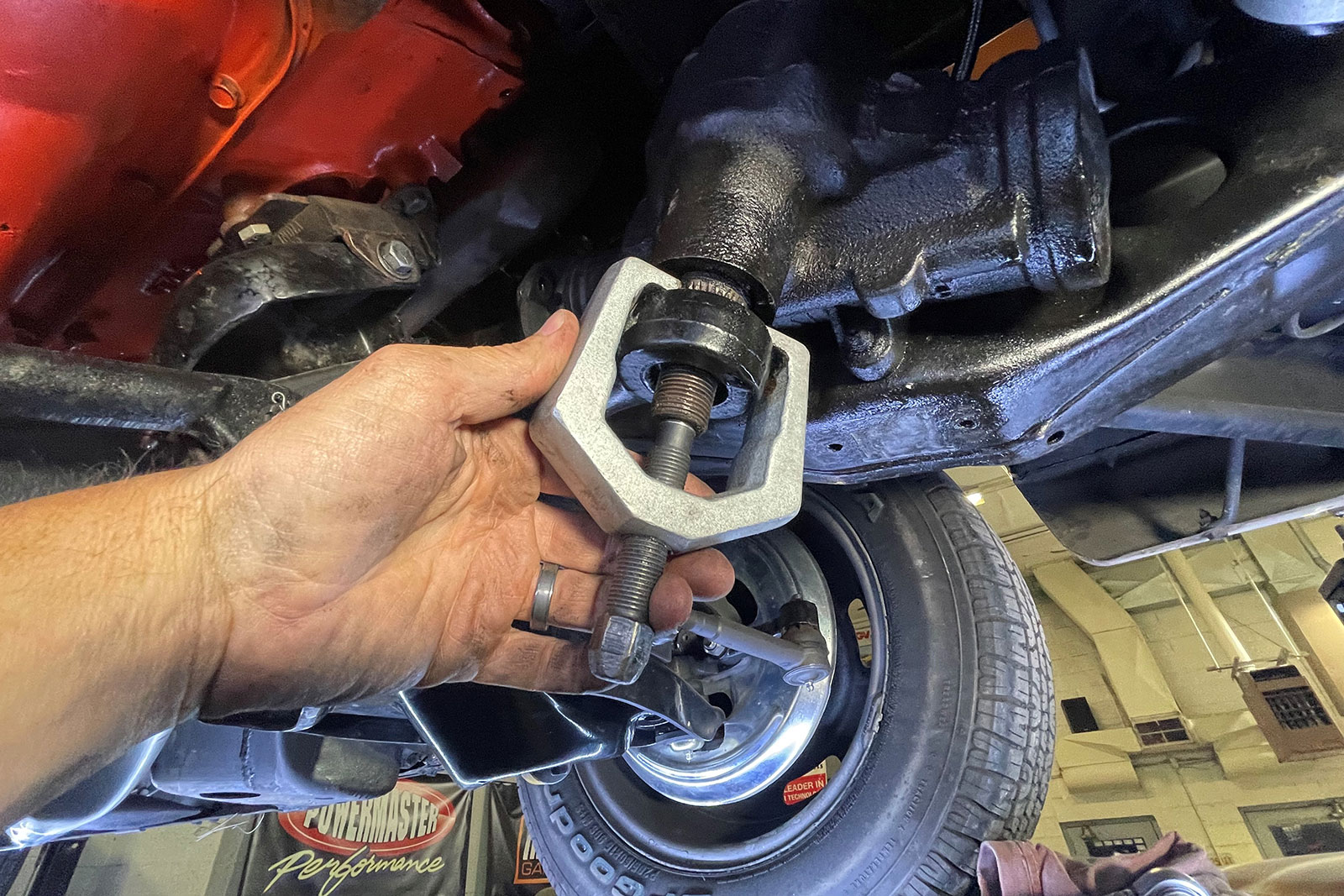 Read More: Pro Touring 1966 Chevelle with LSA Power
Not only did the new Borgeson steering box speed up the turning ratio, but it really changed the overall driving feel with a tighter, smoother feel. The original one-finger steering was a little twitchy on the highway but now it feels much more secure and positive on the road. We expected quicker turning action but not the overall, tighter, improved driving feel that the Borgeson box delivered. Next, we need to go find a smooth, winding road! MR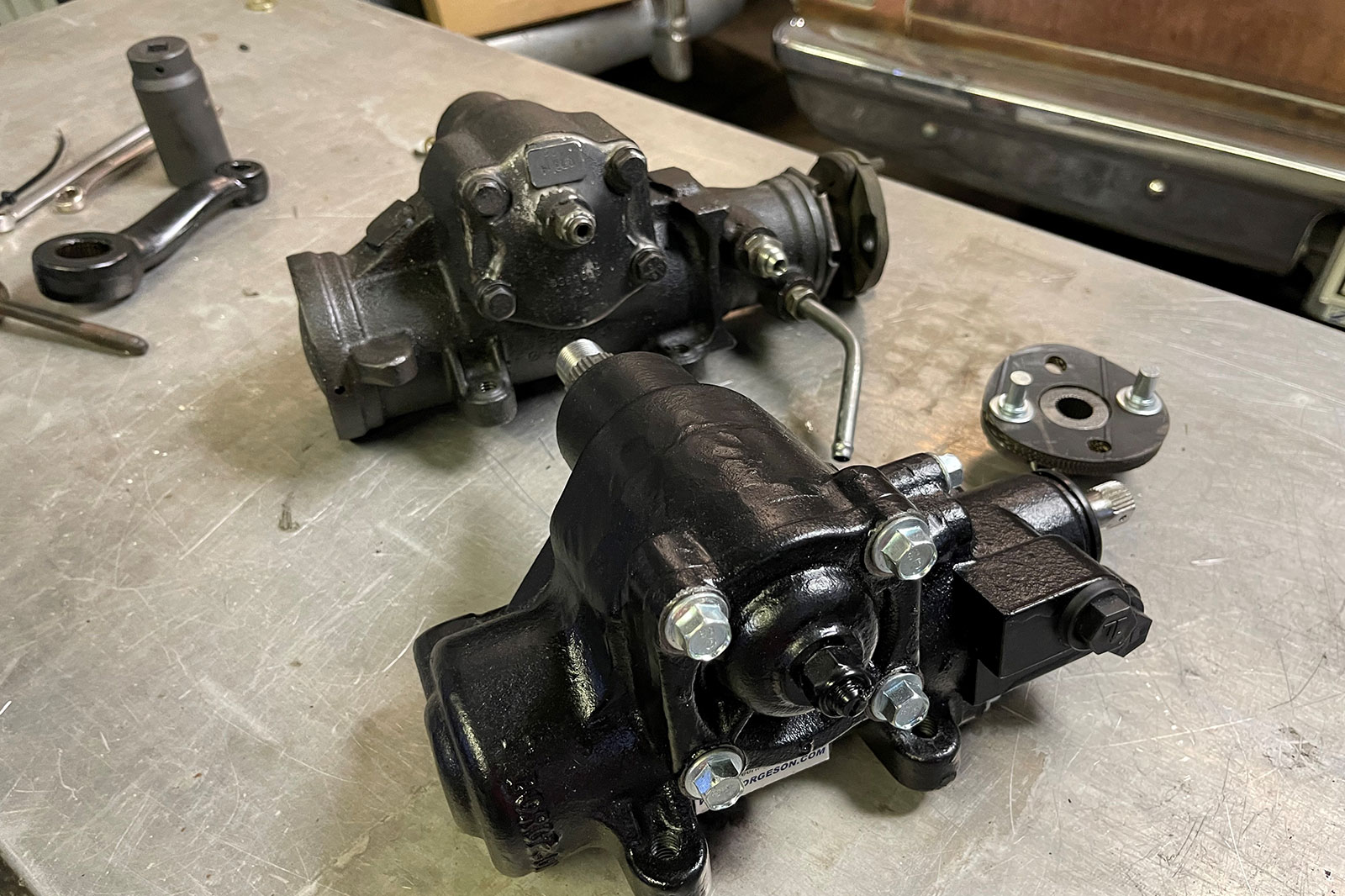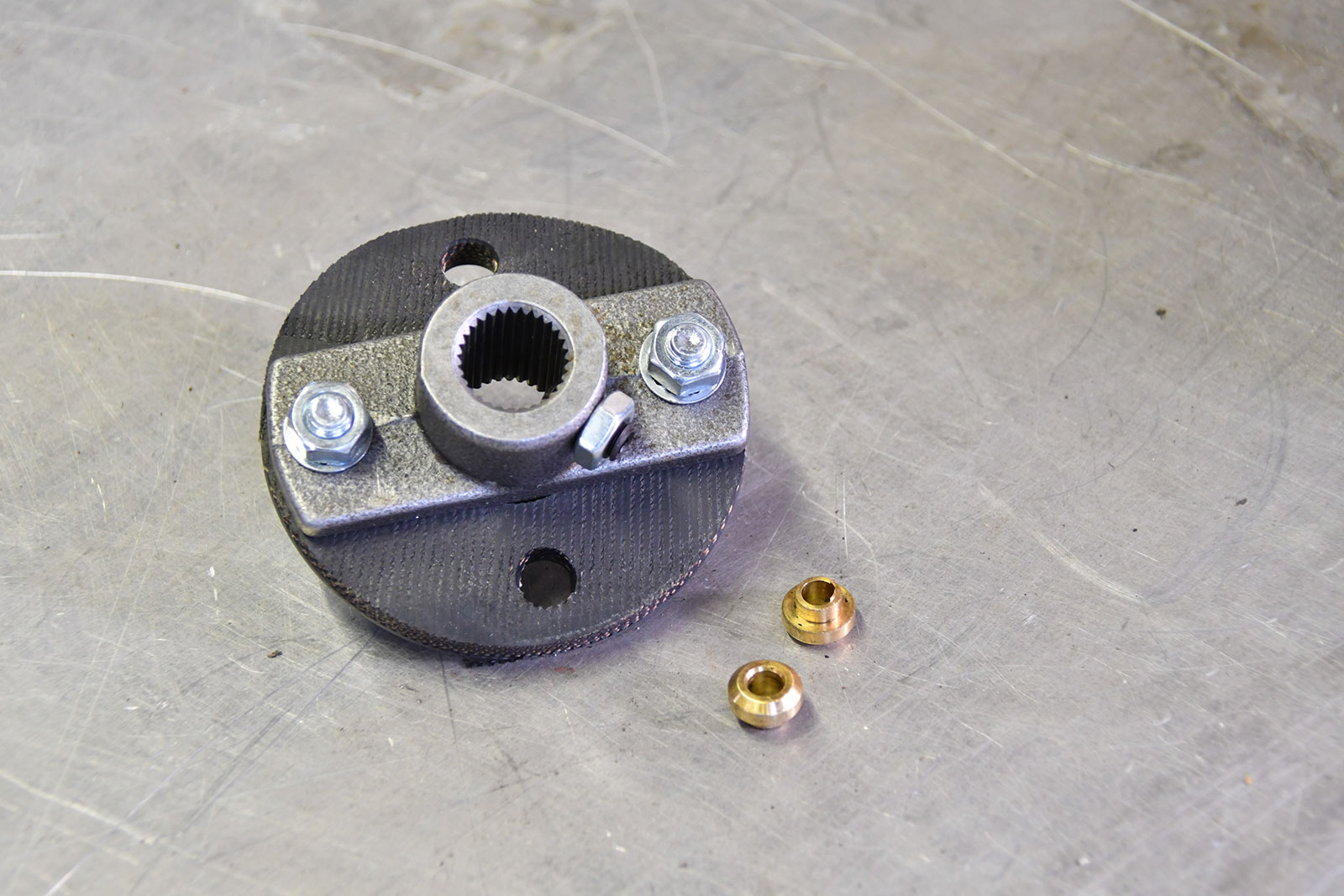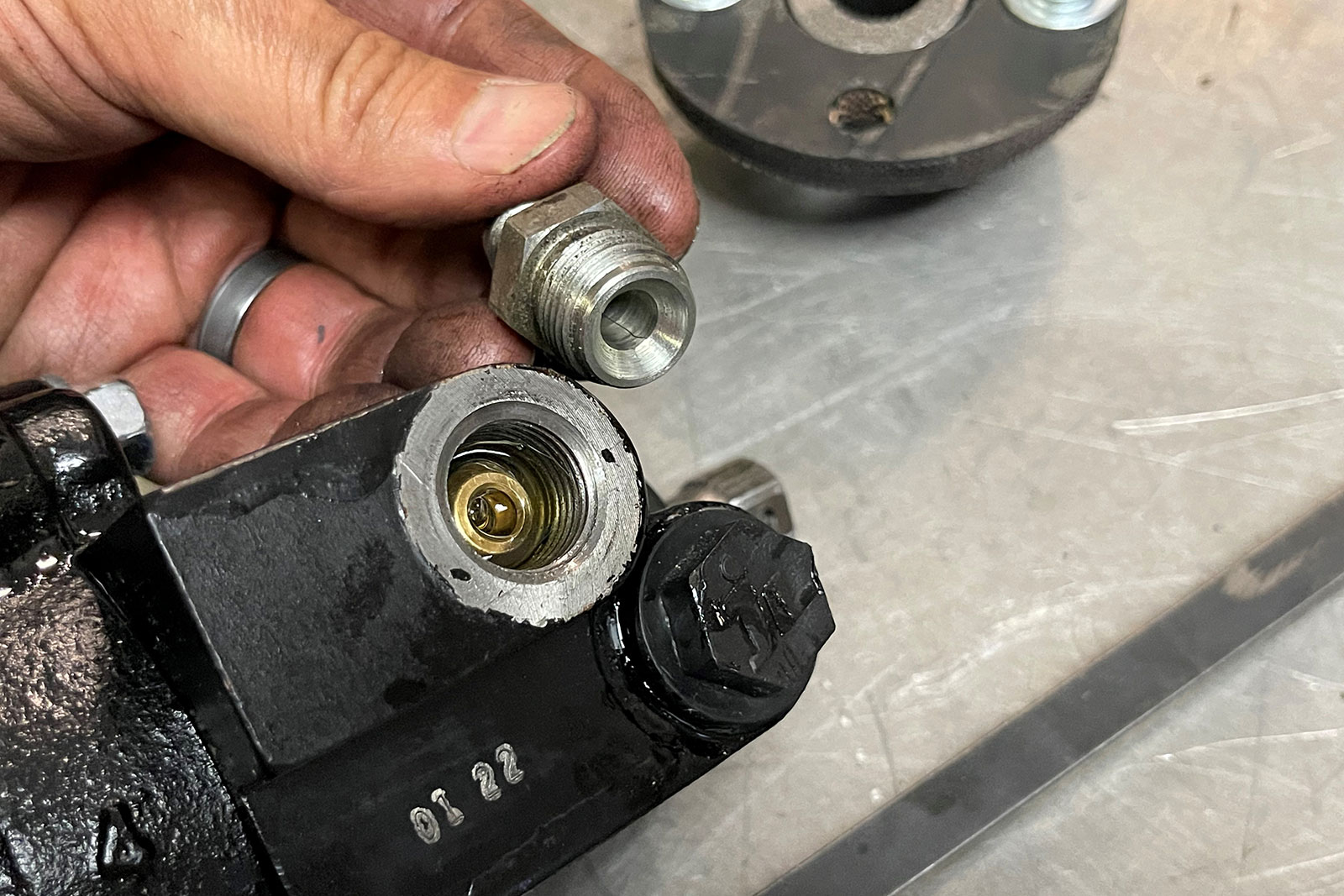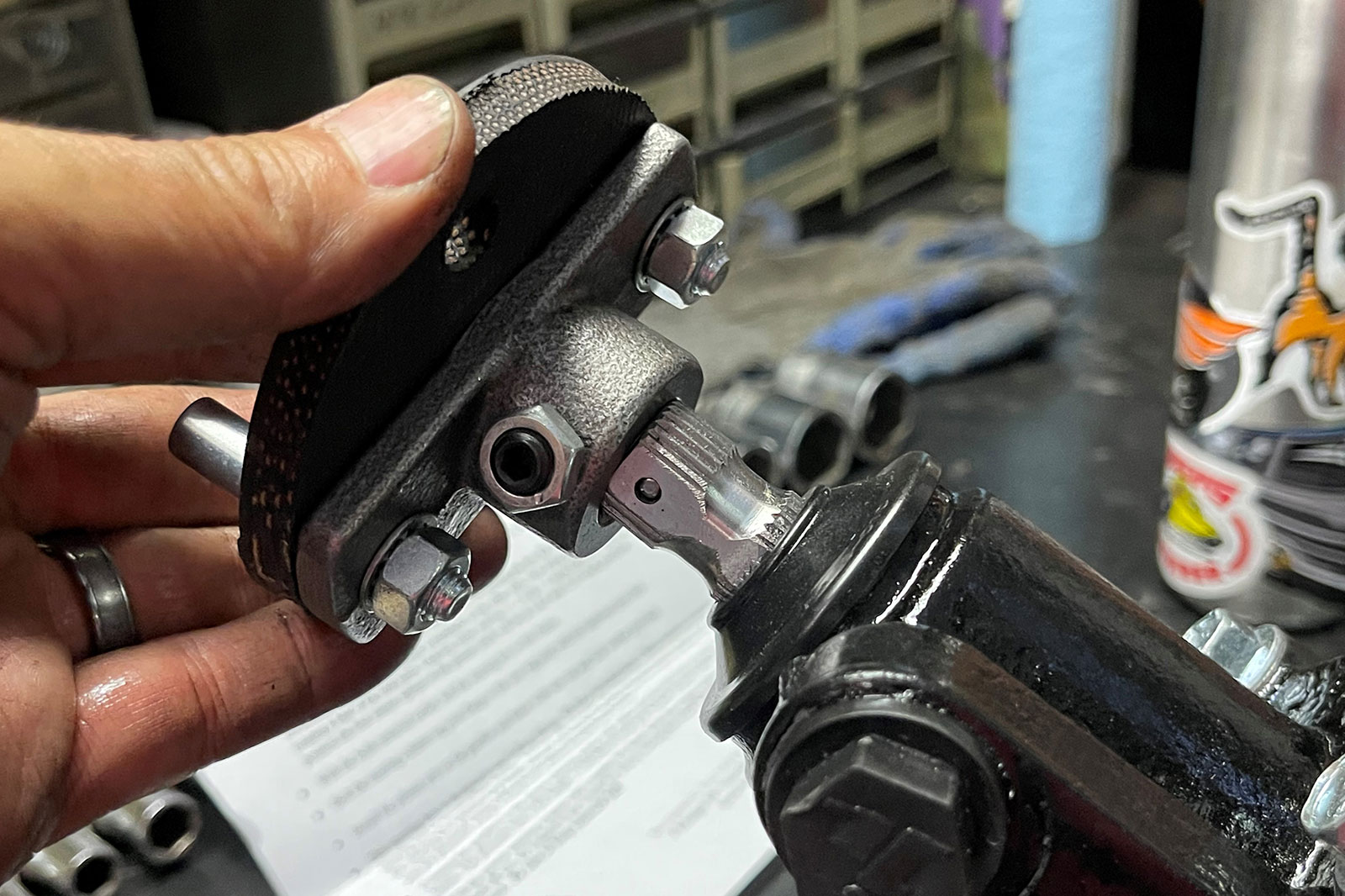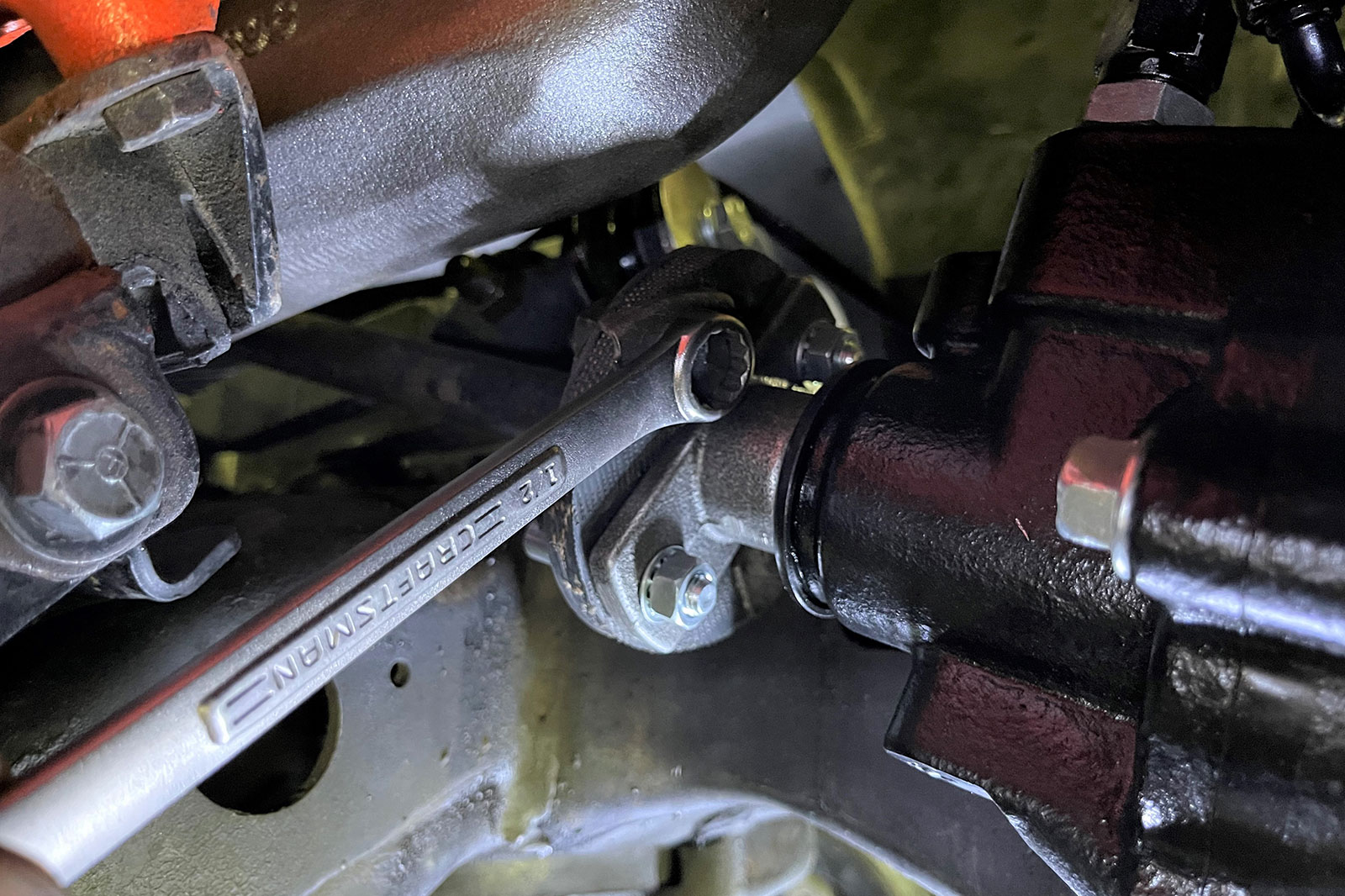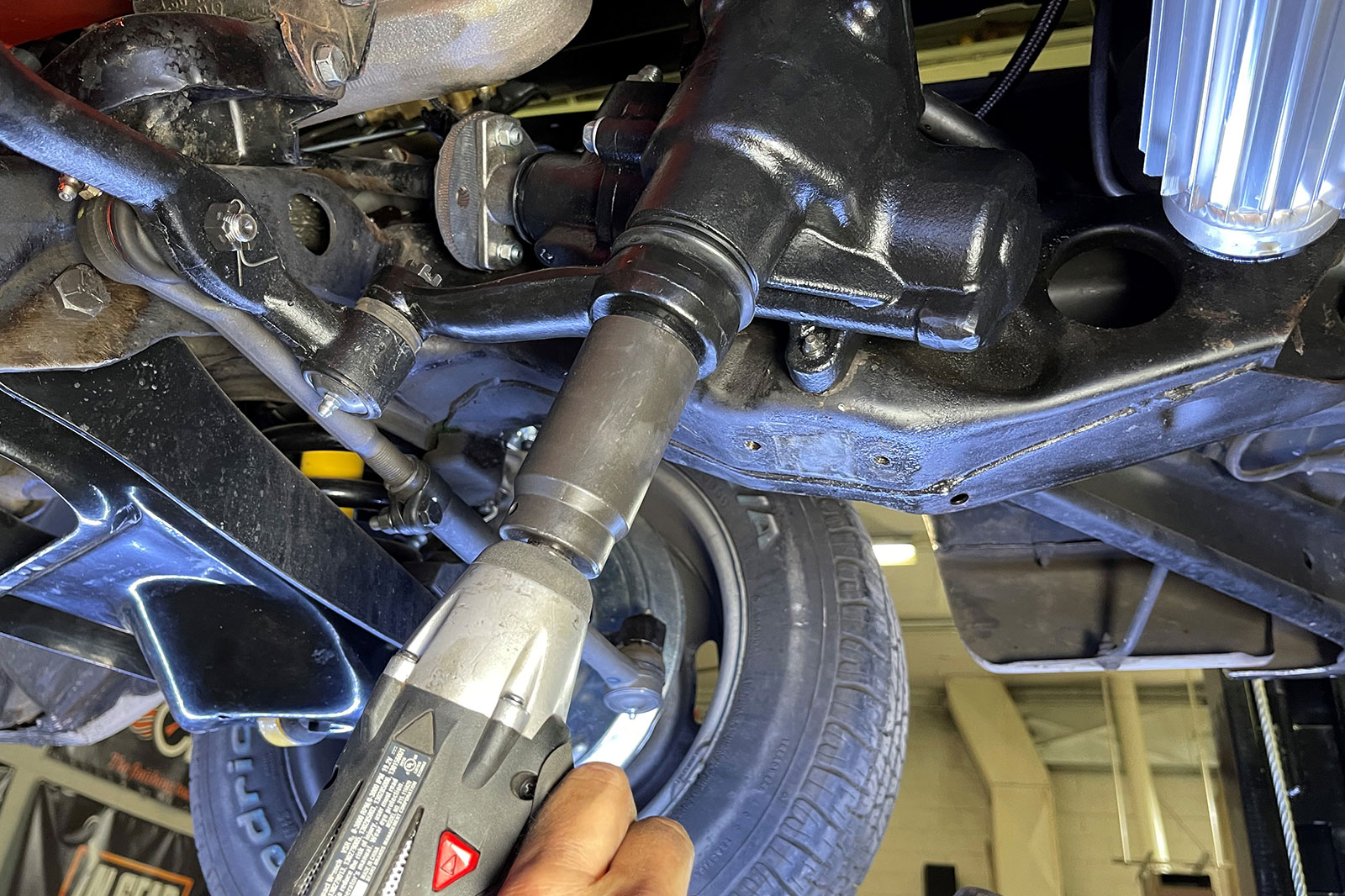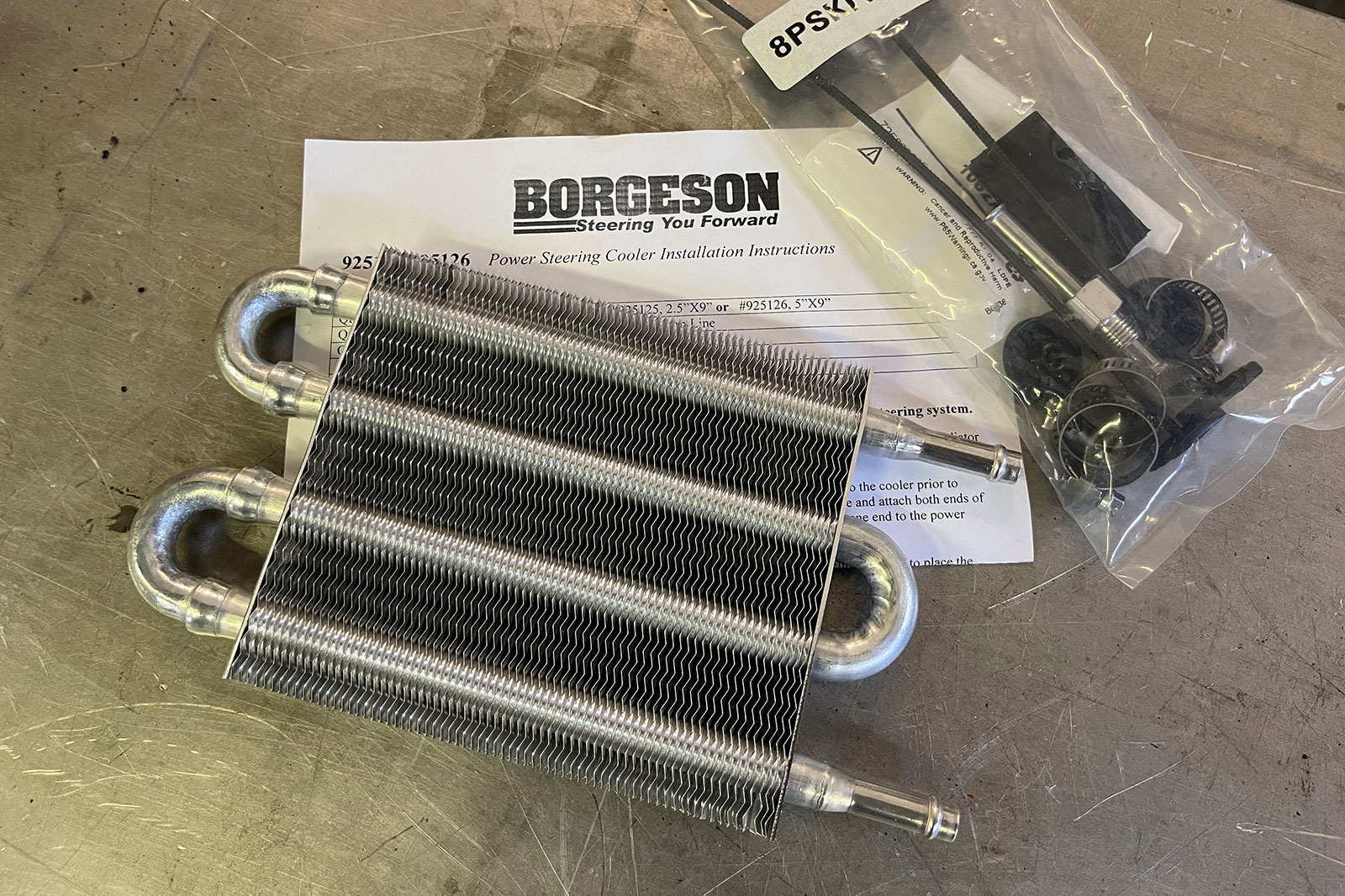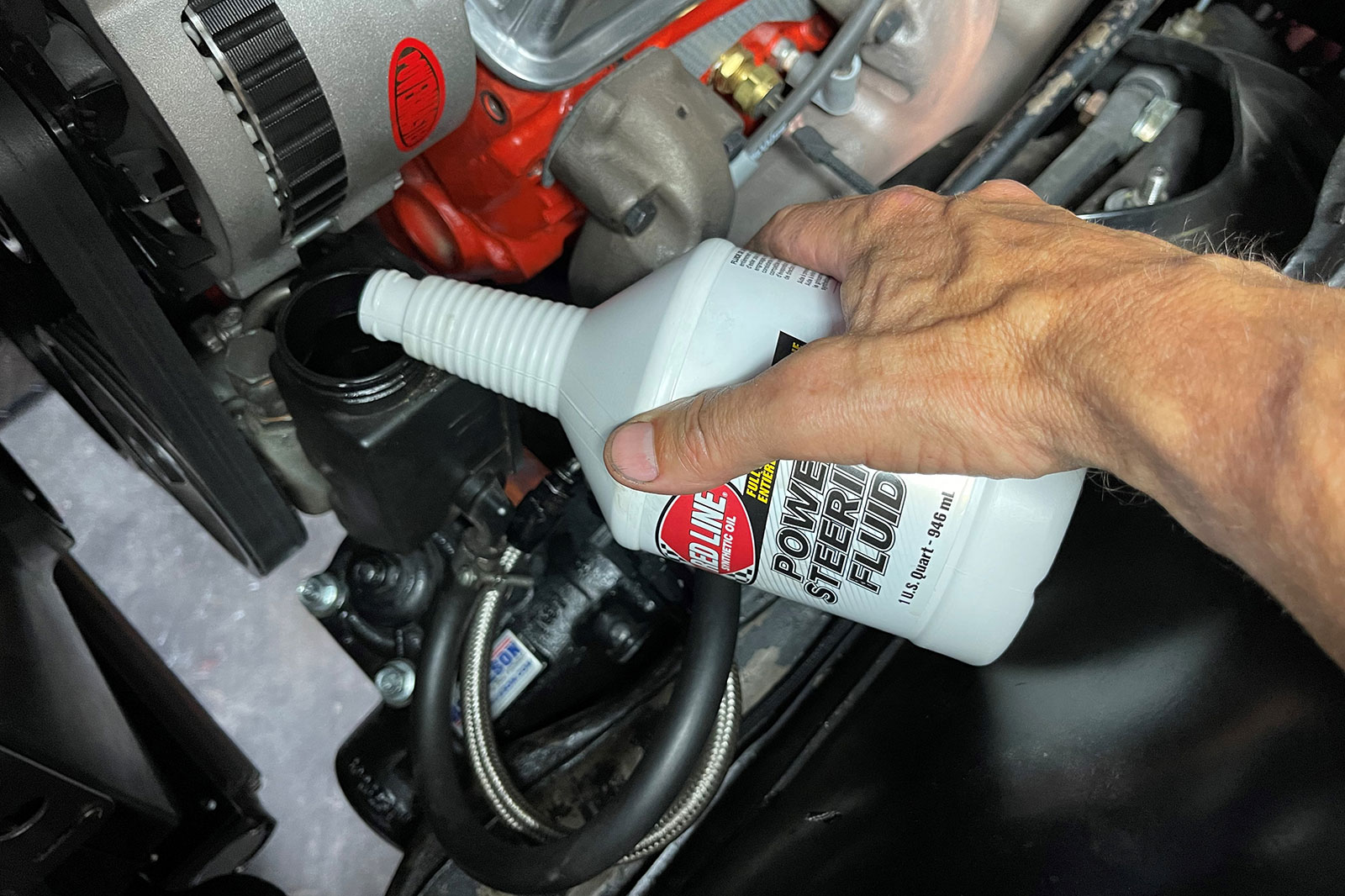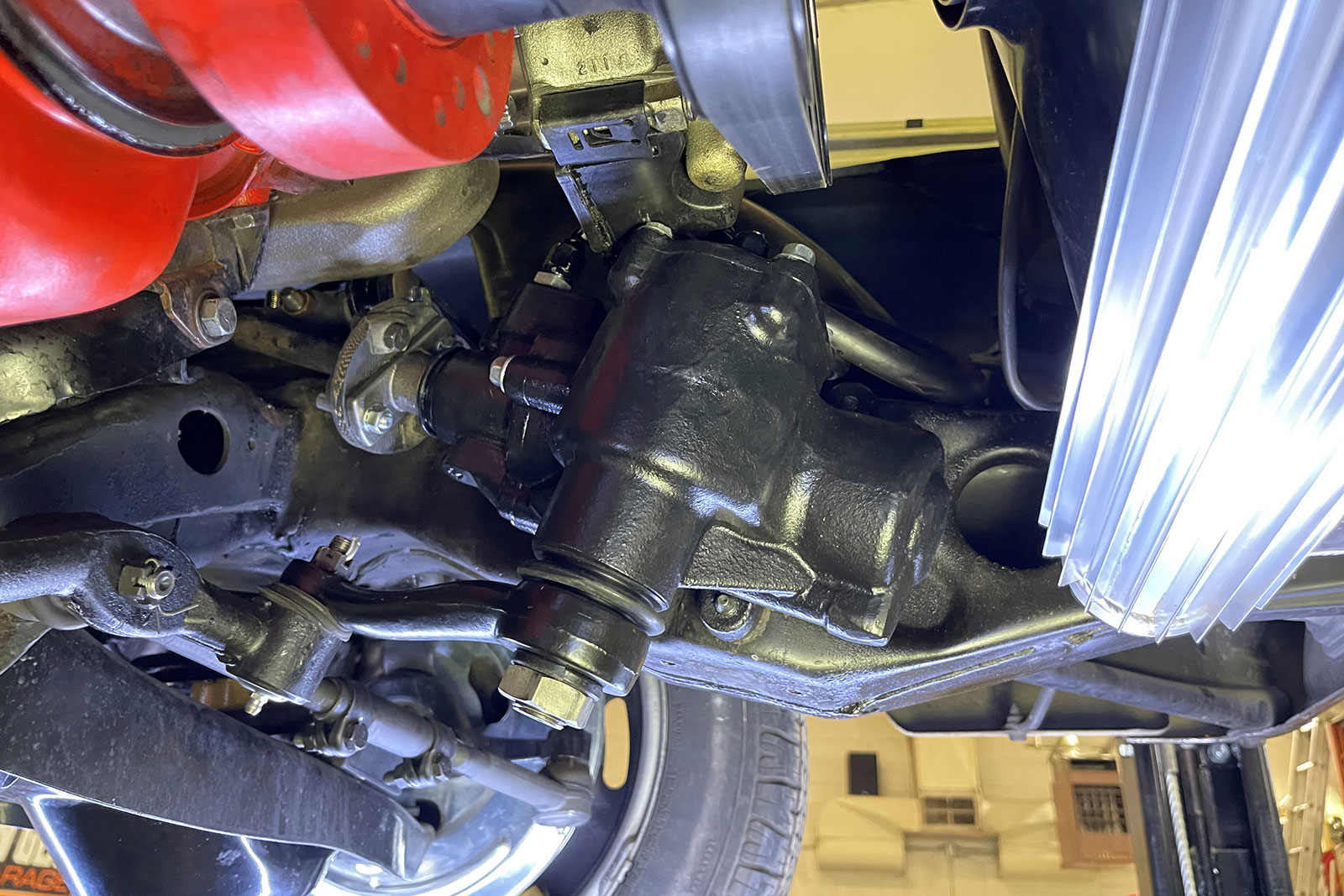 Source
Borgeson Universal Co.
(860) 482-8283
borgeson.com