The Good, the Bad, and the Badass, Part 1 of Stephen Medeiros' '67 C10
By Rob Fortier – Photography by John Jackson
As you may have already surmised from this month's cover, Mr. Stephen Medeiros not only has one killer '67-72 C10, he's got two—one shiny '67 C10 and one not-so shiny '69 C10—both badass in their own right, and both brought (back) to life by Slick's Fab Shop in good old Houston, Texas.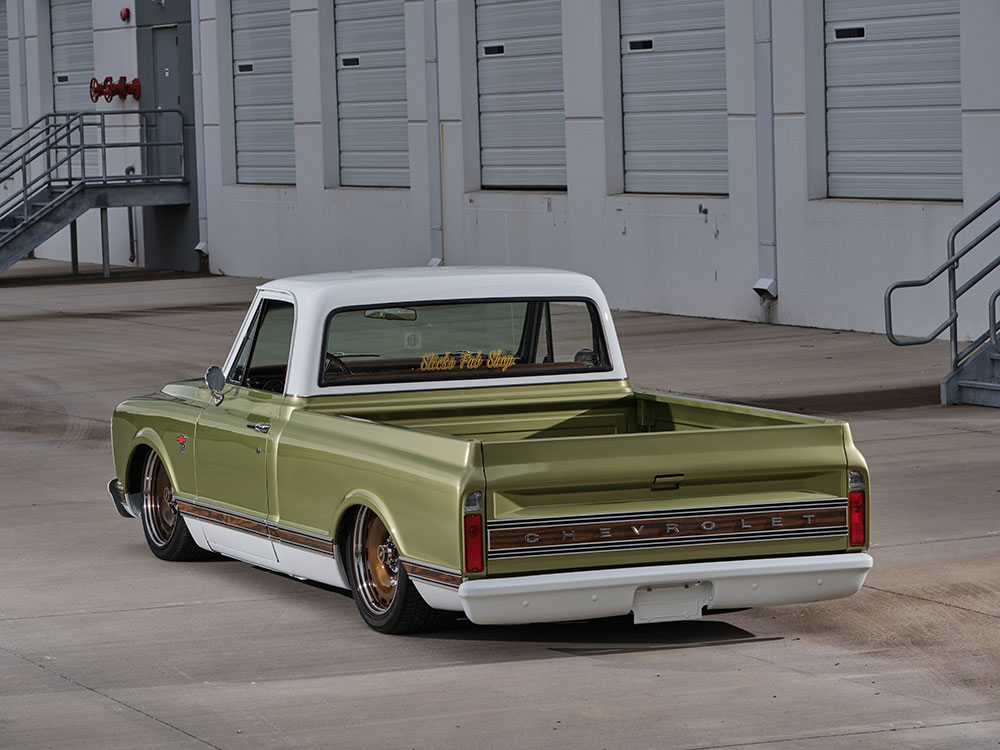 We'll kick off the Medeiros double feature with his second project truck to go under the knife so to speak, his "heartbeat" '67 SWB. According to Slick's, "We were building a patina'd C10 for Steve when he came across this OE big-block, big-window C10 that was already painted and LS swapped, but … once we got the old truck to the shop, we realized it was in need of a lot more parts and attention."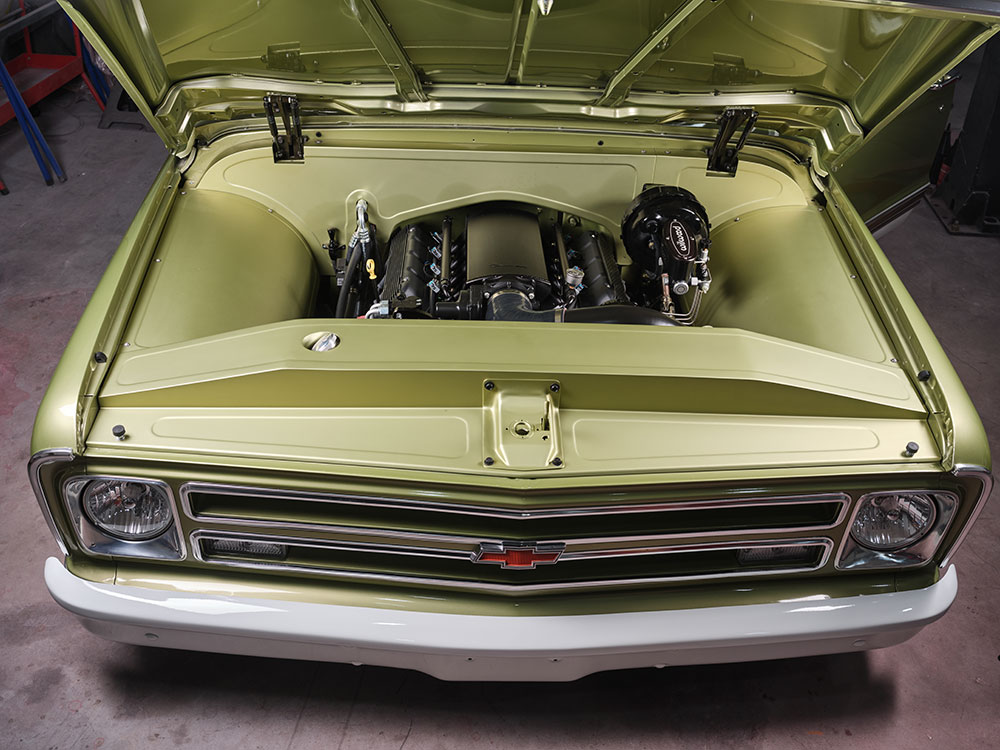 Read More: Stealthy & Stylish Short Bed C10
As with the '69 C10, Slick's wasted no time in righting any wrongs and bringing the C10 up to theirs—and Steve's—standards. Updated was the 6.2L LS3, which received a Holley EFI and coil-less valve covers, and CFV front accessory system, all surrounded by a "hand-built custom sheet metal engine bay/firewall."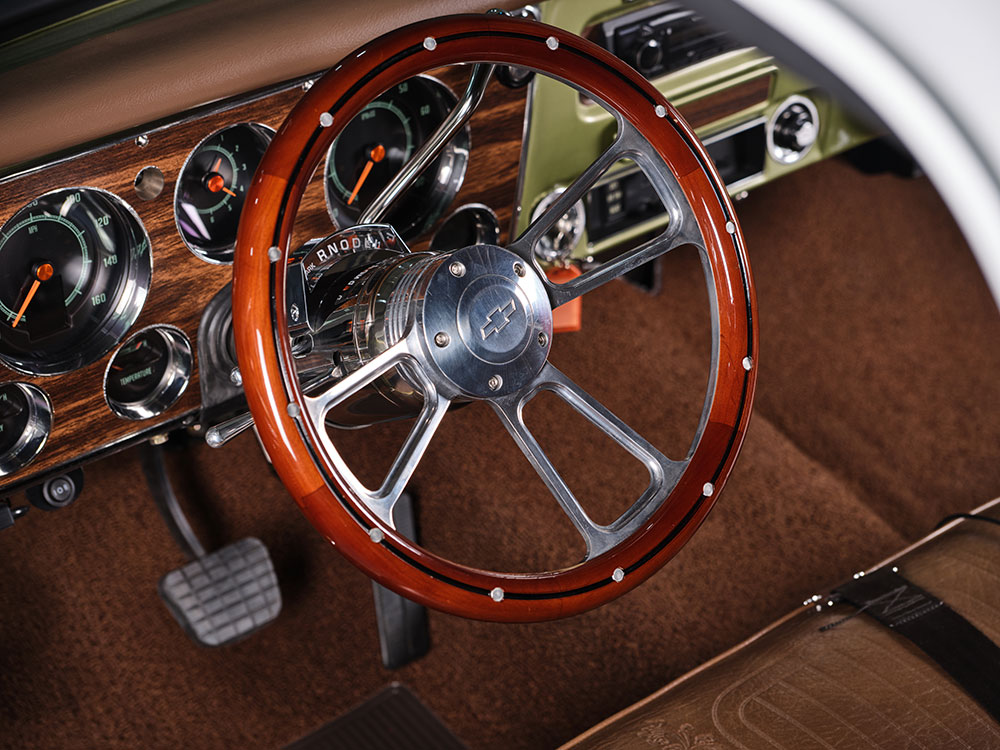 The Classic Performance Products equipped and four-linked chassis was further modernized with an Air Lift Performance 3P (pressure-regulated) air suspension management system in contrast to its brother's static suspension—though it received the same 20-inch Detroit Steel Delray wheels semi-concealing 14-inch Wilwood brake kit (mounted on CPP drop spindles) up front and 12-inch Classic Performance Products discs (mounted to the 10-bolt's Strange axle) out back.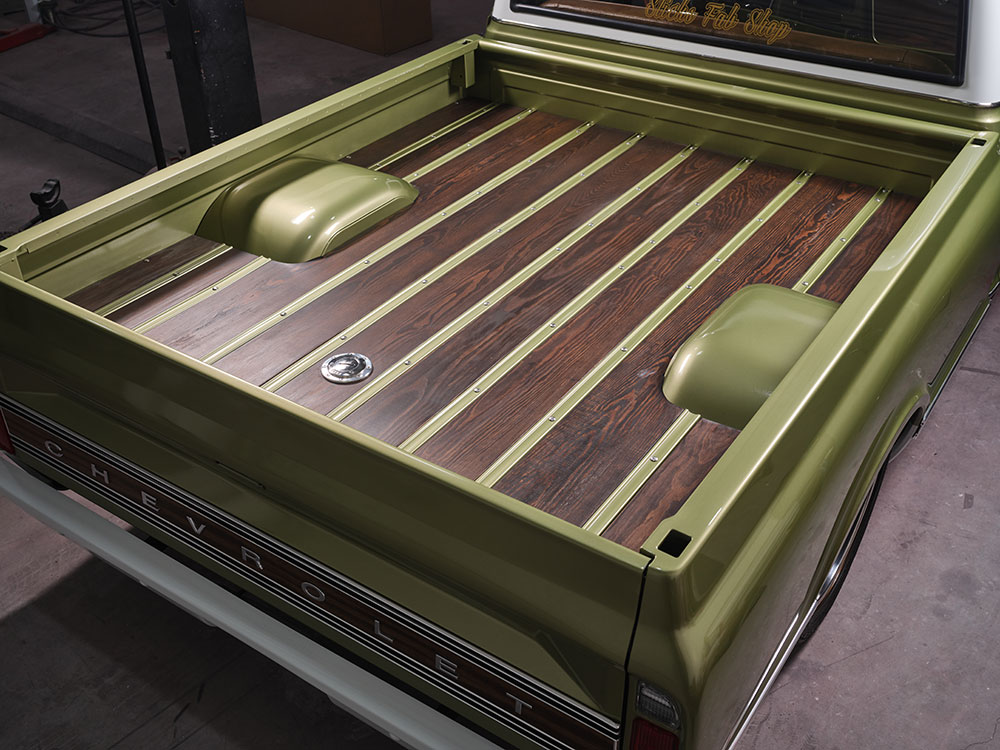 Read More: Vintage Vibes and Wild Paint: 1963 C10
The paint existing was merely cut and buffed out with a raised Mar-K bed wood floor (oak with painted strips) added; the existing patterned brown vinyl interior was spruced up with a Dakota Digital RTX gauge system (powered via a Slick's-installed American Autowire harness) and a Forever Sharp steering wheel atop a Flaming River steering column.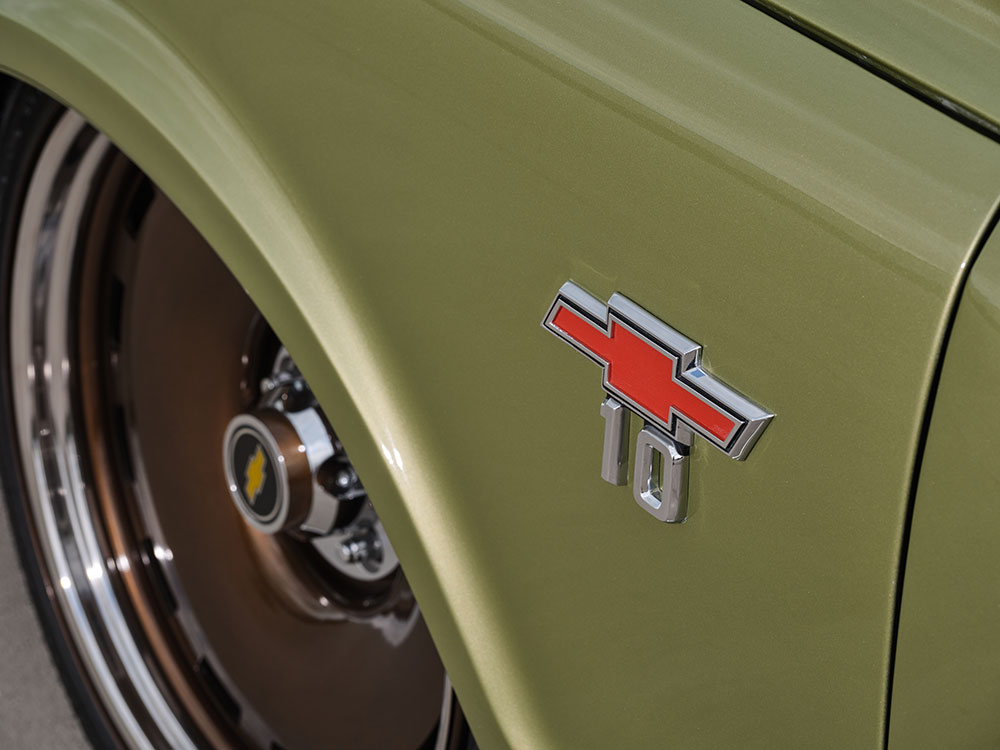 As Slick's adequately surmised the project, "The whole reason we built this truck was to have a clean show truck to match his patina'd 1969 C10." That story continues starting on page 20.