The Good, the Bad, and the Badass, Part 2 of Steve Medeiros' '69 C10
By Rob Fortier – Photography by John Jackson
Two months prior to Slick's Fab Shop taking on Stephen Medeiros' '67 C10, they'd already embarked on his first C10 project—a nature-preserved original-but-modernized '69 SWB. "When Steve bought the truck, it was a complete basketcase and needed a lot of attention and parts." That was in June of 2020 … here we are just a little over a year later and that basket and its absence of parts is, well, anything but!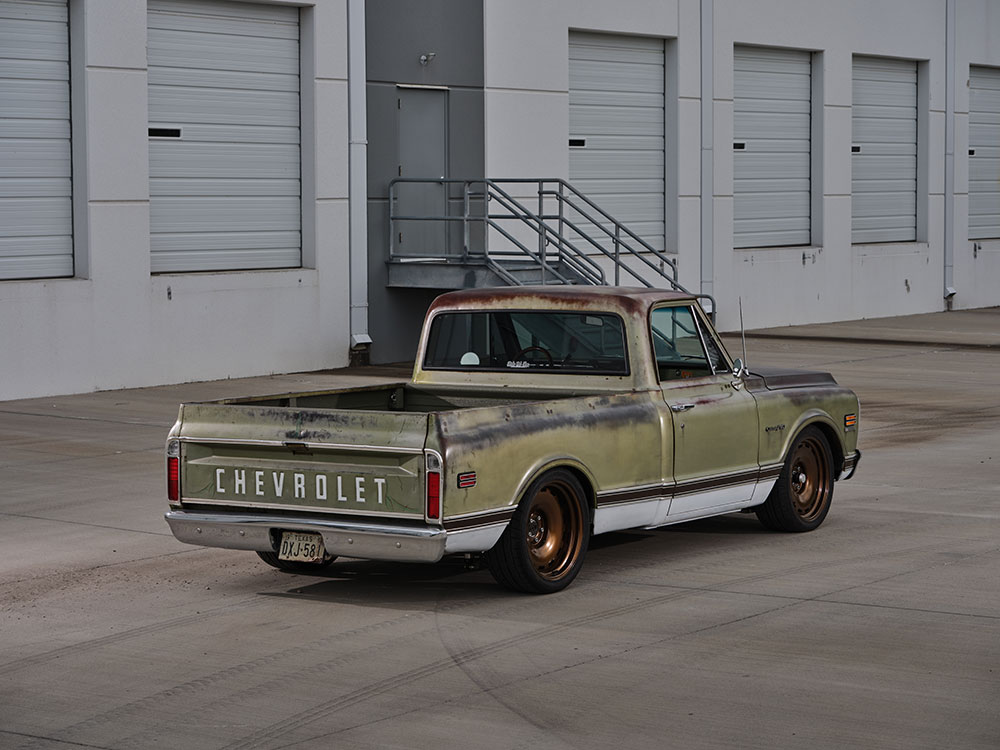 Read More: Making A Canyon Carving C10: Big Brake Kit & Suspension Upgrades
Slick's took to the C10 chassis first, retrofitting the suspension with QA1 coilovers front and rear, Classic Performance Products drop spindles, and Master Power Brakes performance disc brakes behind a quartet of accent-powder coated 20-inch Detroit Steel Delray wheels with 35-series NT555 Nitto radials. A Holley-equipped LS engine and 4L transmission based drivetrain, which is surrounded by all the OE underhood sheetmetal, replaces the old Small Block Chevy.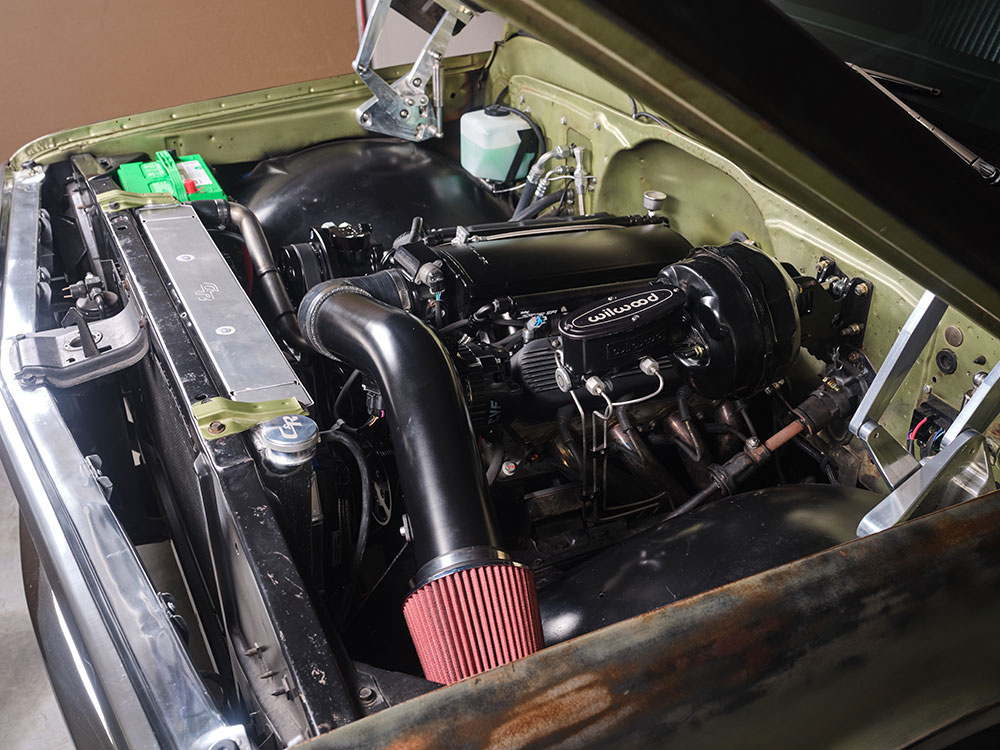 Slick's Mark Endersbee preserved that natural patina with a healthy coating of PPG satin clear—but not before a bit of traditional pinstriping was added fore and aft. Some new brightwork was added to help liven up the aged exterior, but for the most part, she's as-was—right down to the steel truck bed floor. Similarly, the interior features OE-type green vinyl upholstery, however just like its shiny brother, the '69 C10 features updated Dakota Digital RTX instrumentation—this time flanking an ididit steering column topped with a Forever Sharp steering wheel.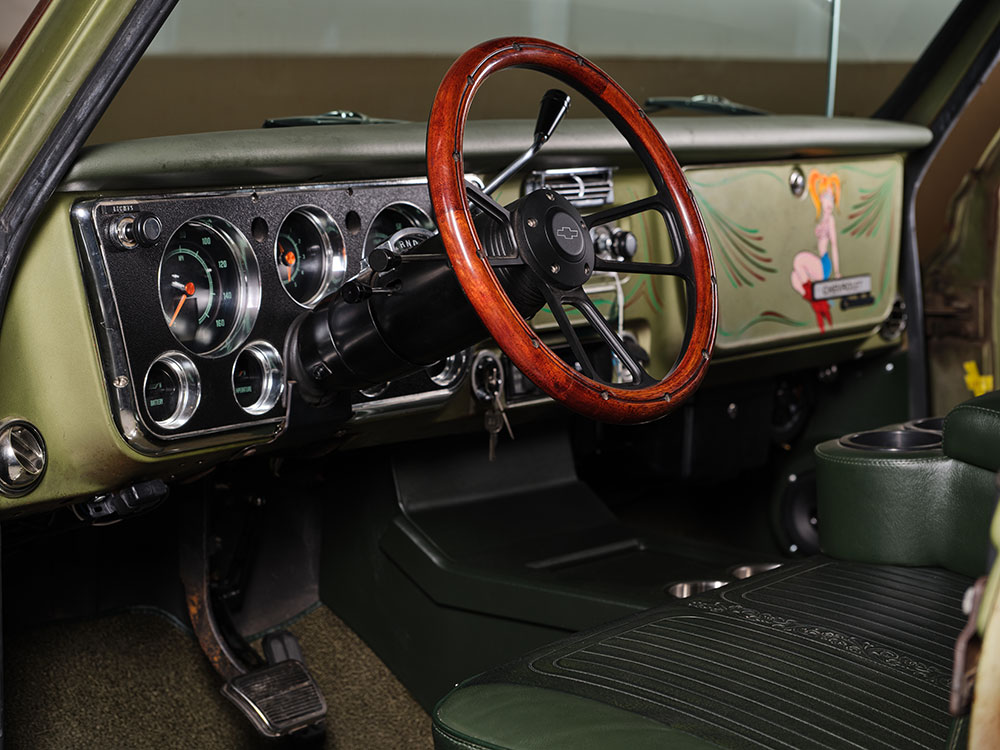 Read More: This '72 Chevy C10 Gets A Second Chance
The reason for originally building this one for Medeiros? As Slick's put it, simply because "Steve is a big fan of '69 C10s and wanted a badass Chevy, so it just made sense!"