Part II: Tubular Trailing Arms, Coilover Shocks, and Big Brakes For a 1968 C10
By Ryan Manson – Photography by Mike Chase
When Pete and Leslie Richmond sat down with the Cotati Speed Shop crew to determine how to get their 1968 C10 to sit right, look good, handle well, and stop even better, the one thing they knew was that they were going with a company that offered a "full system." They knew that mixing and matching components had the risk of incompatibility. It was also decided that they wanted a system that would allow for full adjustability when it came to the stance as well as the handling of the truck. Stock coil springs and non-adjustable tube shocks wouldn't cut it nor would the stock trailing arm setup out back.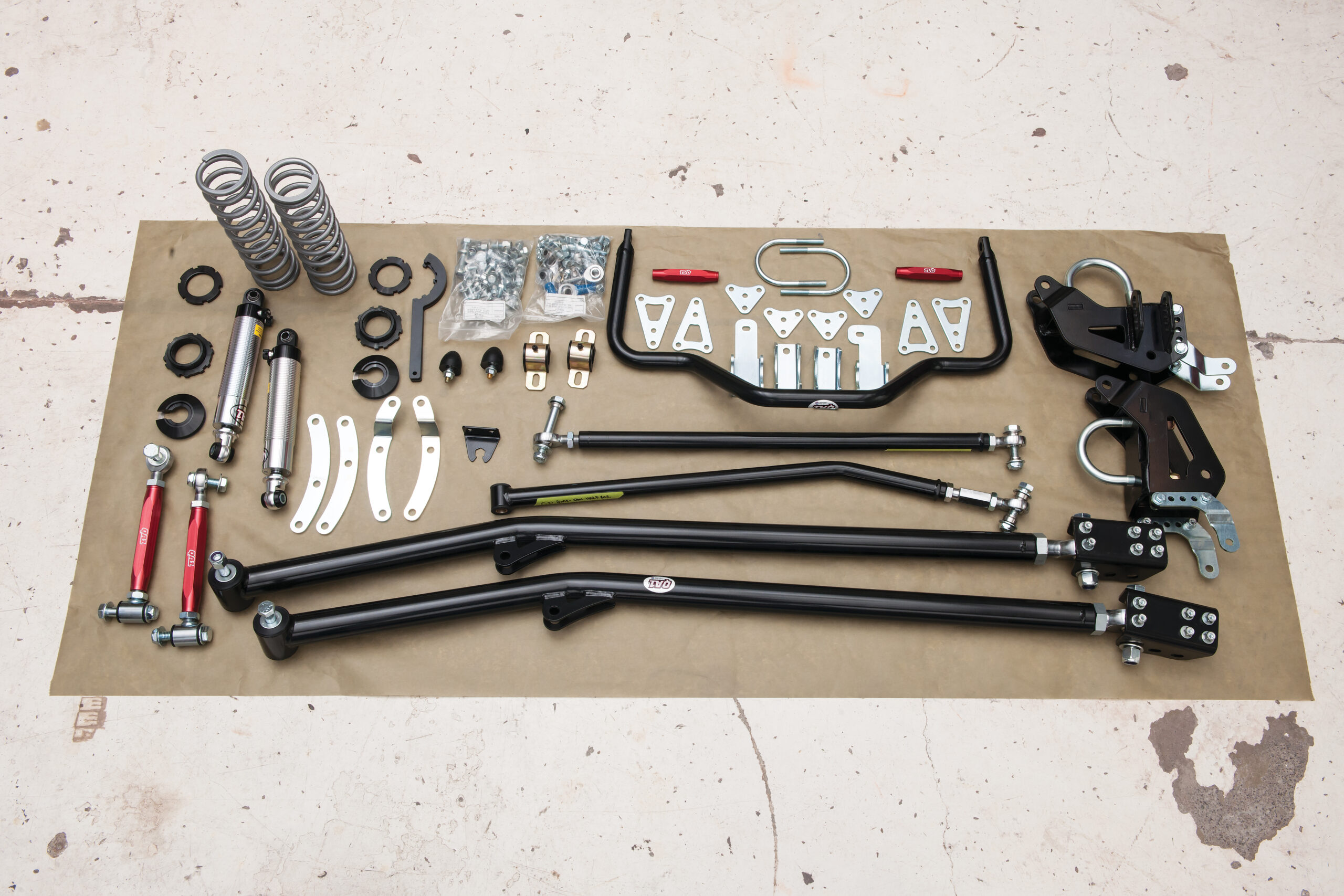 Read More: Big Block Bruiser: Firecracker Red 1969 Camaro
Last month, we followed along with the Cotati Speed Shop crew as they installed a QA1 front suspension kit from Speedway Motors on the Richmond C10, so it should come as no surprise that when it came to addressing the rear suspension, the guys went with more of the same.
Read More: Born to Tow, Built to Haul Ass: 1939 Ford Pickup
QA1's Tubular Truck Arm Kit is the perfect complement to their front tubular control arms & coilover shock setup. With 200-pound double-adjustable coilover shocks, fully adjustable tubular trailing arms, adjustable sway bar, and extended Panhard bar, the limits are endless when it comes to setting up the suspension exactly as desired. The upper coilover shock mounts on the bolt-in C-notch bracket, relocates the shocks to the outside of the frame, closer to the wheel, providing more cornering stability and increased real estate for a rear-mounted fuel tank. Tubular truck arms built from seven-gauge DOM steel replace the stamped factory trailing arms with integrated pinion angle adjustment, eliminating the need for angled shims. The adjustable truck arms also allow for wheelbase adjustments to get that rear wheel perfectly centered in the wheel well, a common problem with lowered trucks. A full-length, adjustable Panhard bar with multiple mounting locations keeps the rear end centered while also correcting roll center geometry on a lowered truck.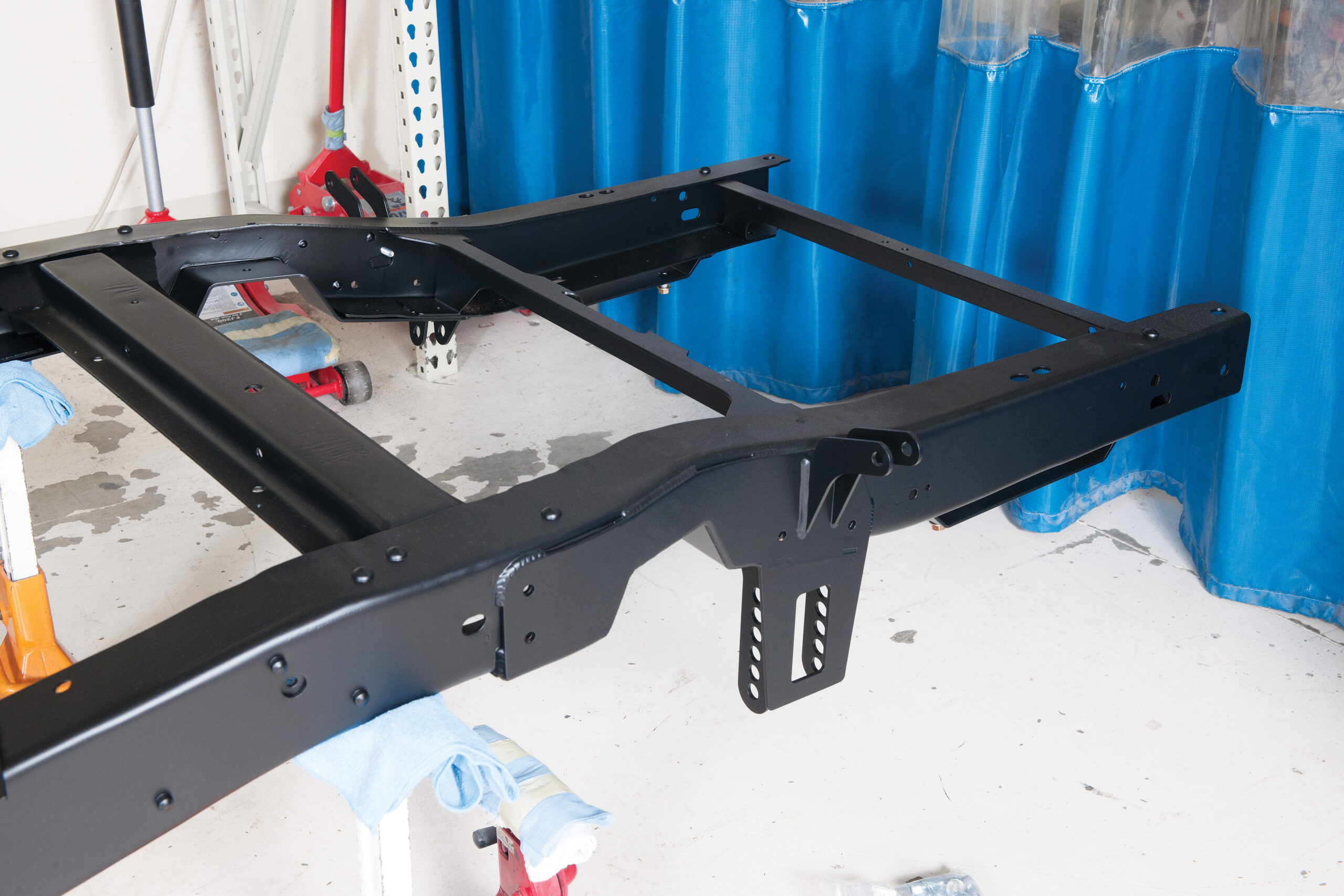 Read More: In the Shop: Scott's Hotrods 'N Customs
Installation of the QA1 suspension kits begins with the removal of a number of crossmembers, as well as a handful of stock brackets. Thankfully, the Cotati Speed Shop crew did the dirty work before we arrived, going so far as sending the chassis out for blasting and powder coating after they installed the new QA1 C-notch and shock brackets. We showed up just in time to catch the guys as they started bolting in all the new componentry. CTP
Sources:
Classic Performance Products (CPP)
(800) 522-5004
classicperform.com
Cotati Speed Shop
(707) 586-8696
cotatispeedshop.com
Quarter Tilt Metal Company
(707) 981-7069
Speedway Motors
(800) 979-0122
speedwaymotors.com