Part 2: Marcus "Shaky" Sullivan and "PPG Paul" Finish The Custom Paint Job On Larry Watson's Tribute '59 Thunderbird
By Chris Shelton    –   Photography By Marcus "Shaky" Sullivan & "PPG Paul" Stoll
Recently, we introduced you to Marcus "Shaky" Sullivan and his legacy project, a Ford Thunderbird "Square Bird" custom that painter Bill Carter started. For those of you who just joined us, Carter set out to build a tribute to his mentor, Larry Watson. He had some friends drop and shave a survivor car before he painted it. Only the car remained unfinished upon his death in 2019. So, Sullivan took it upon himself to sort out his hero's unfinished business. He bought the car and set out to replicate the paint design that Carter's longtime pal Steve Stanford rendered.
Part 1: "Wild Bill" Carter Left a Paint Legacy and an Unfinished Larry Watson Tribute
That's a big ask, even for a pro like Sullivan. But he has the next best thing to an interstellar portal: "PPG Paul" Stoll. He's a retired PPG Industries rep who teaches custom painting classes using information gleaned from people like his mentor, Bill Carter. Stoll insists that he wouldn't have had the opportunity to enter the paint industry if not make a career of it if not for Carter, and that it's his responsibility to keep the tradition alive.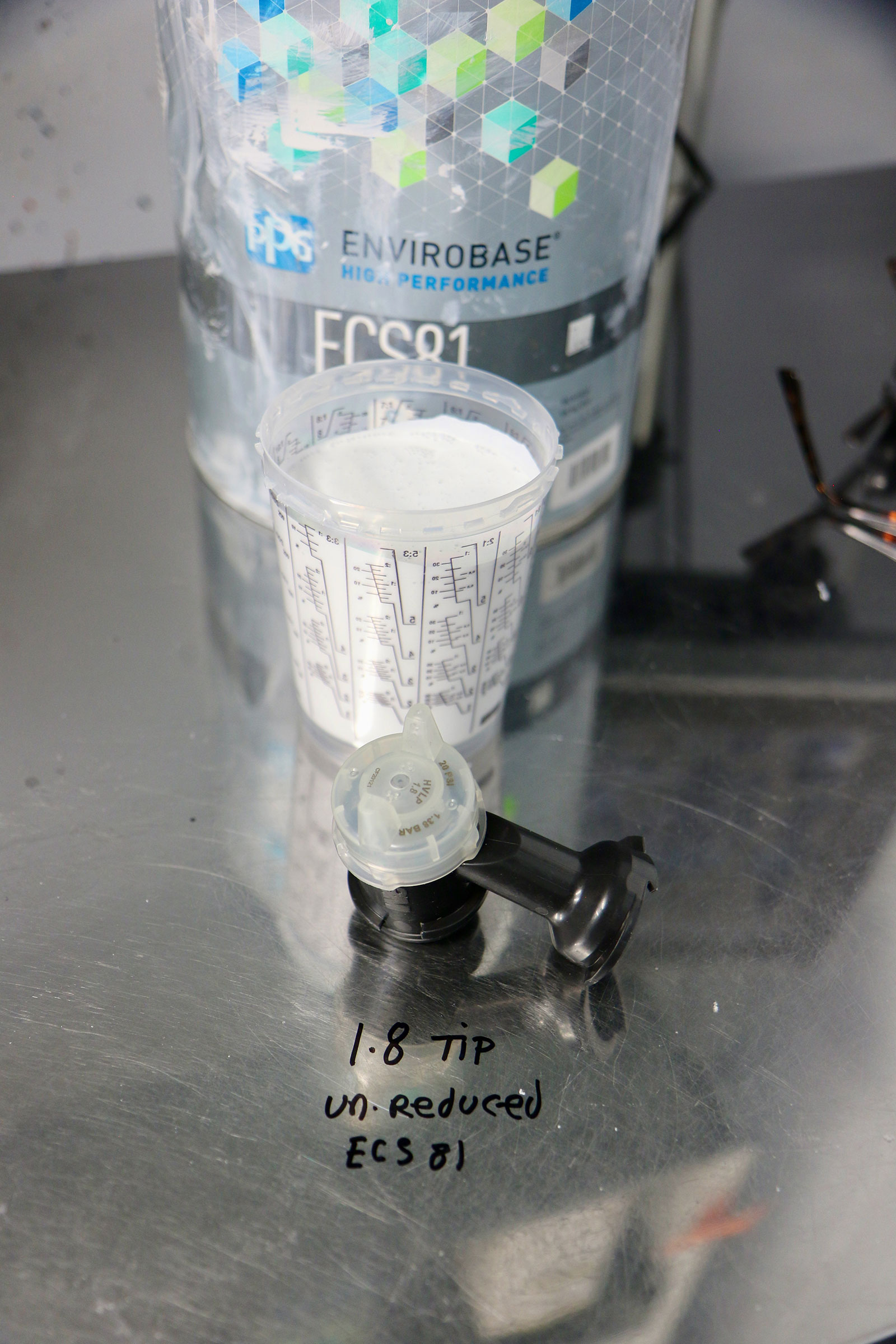 Last month they explained how they laid out and sprayed the purple panels. This month they do the same for the white areas among the panels and on the top. As they did before, they reveal the ingredients that Carter specified to create this shade of Billy Brew. They also explain how they got the graphic effects.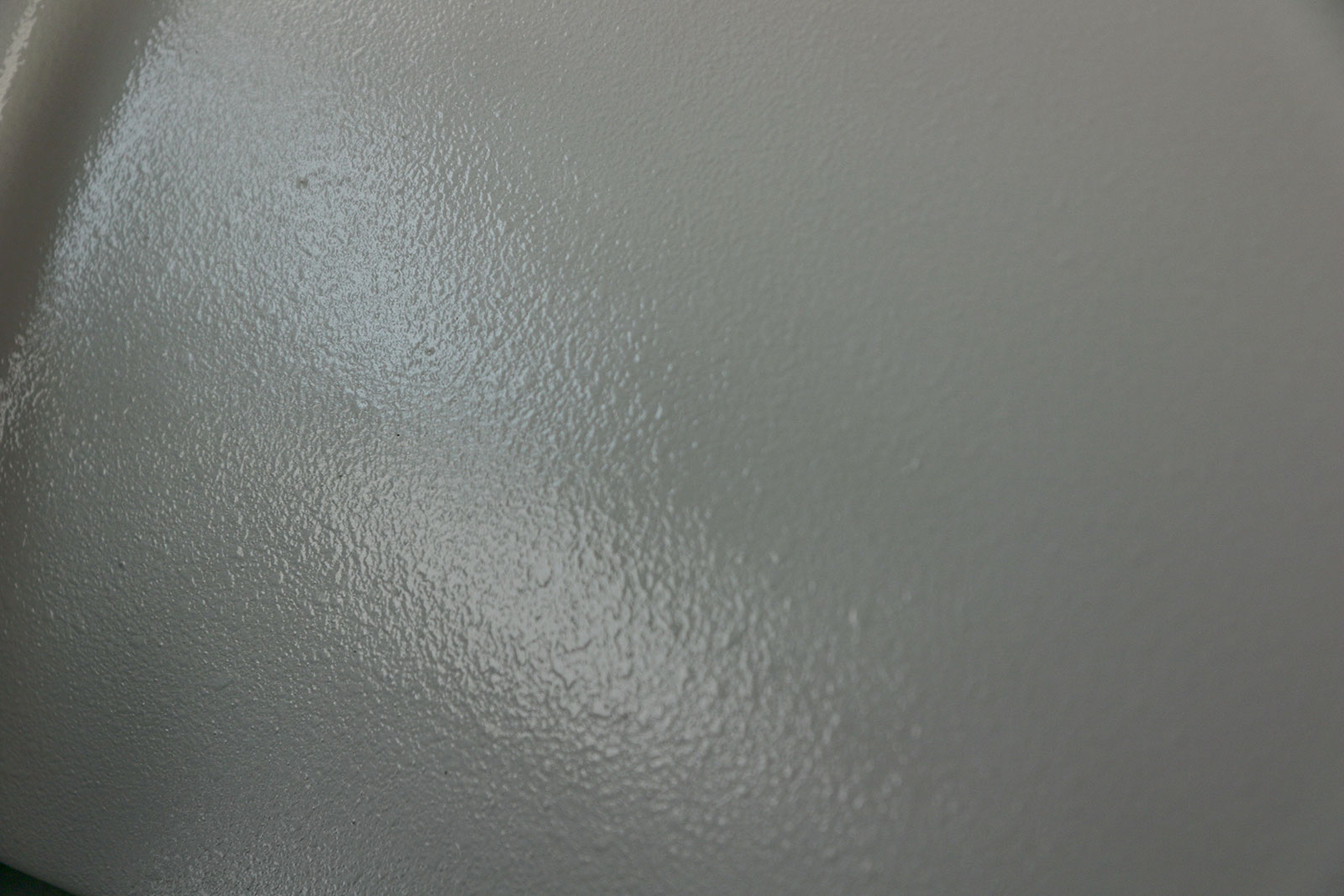 Read More: Inflatable Spray Booth Makes it Easier To Paint Like a Pro
Once upon a time these techniques and formulations were highly guarded secrets. And to a degree, they still are—some enthusiasts still pass off production colors as custom blends, which is pretty lame.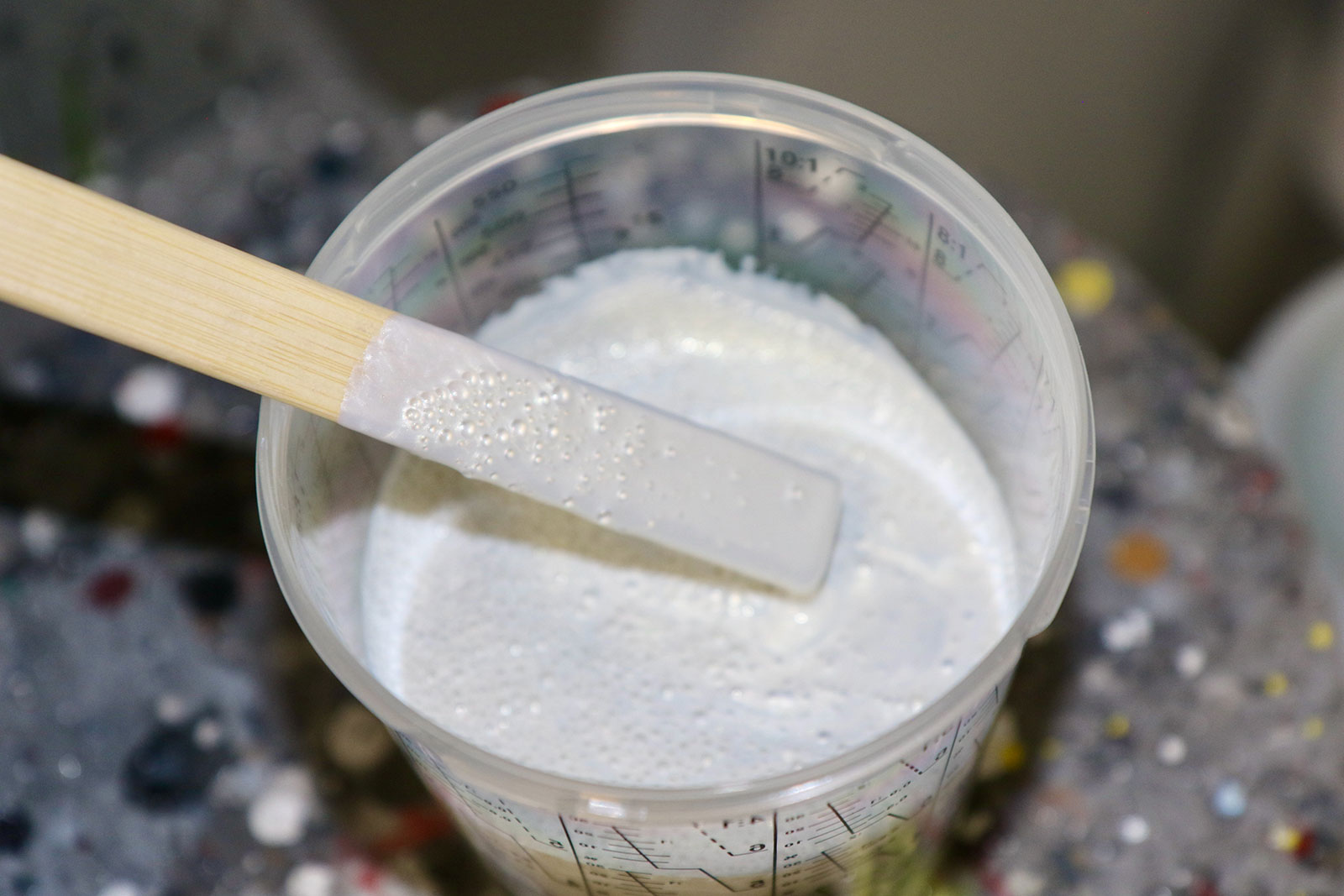 But thanks to the generosity and commitment of pioneers like Carter, their designs and legacies live on. The ultimate way to honor those techniques is to pass them on to others. Because if we can see further, it's from standing on the shoulders of giants like Wild Bill Carter. MR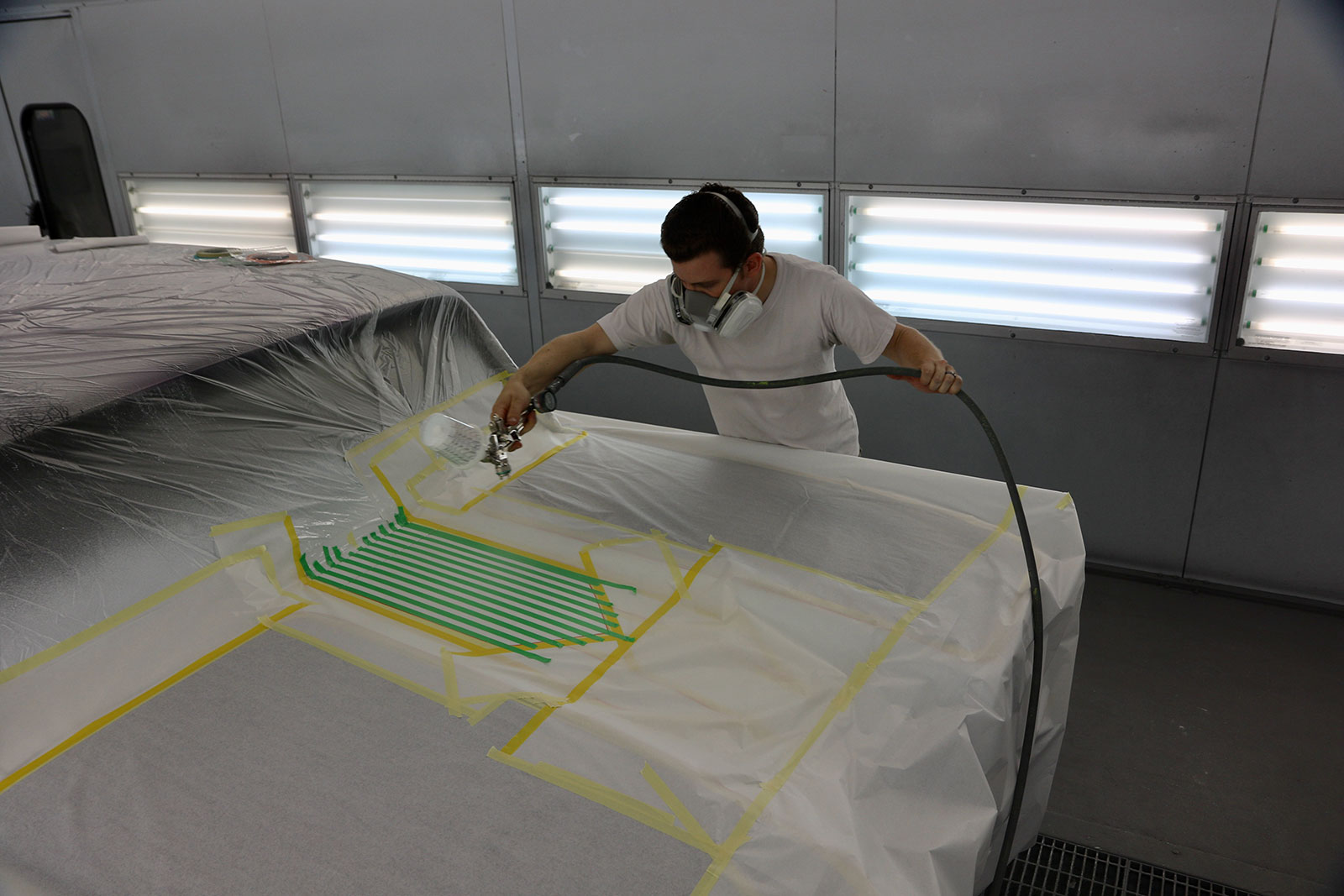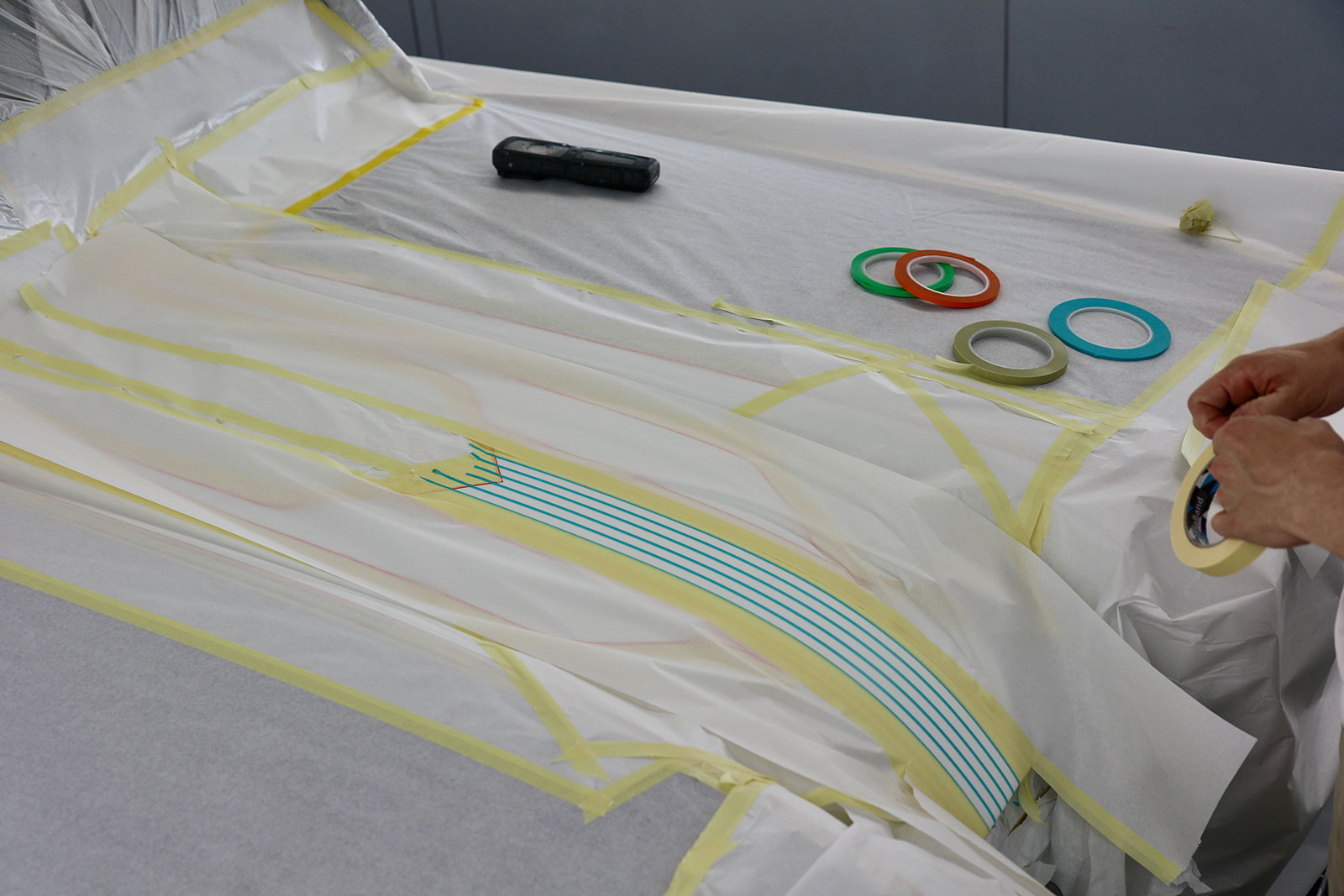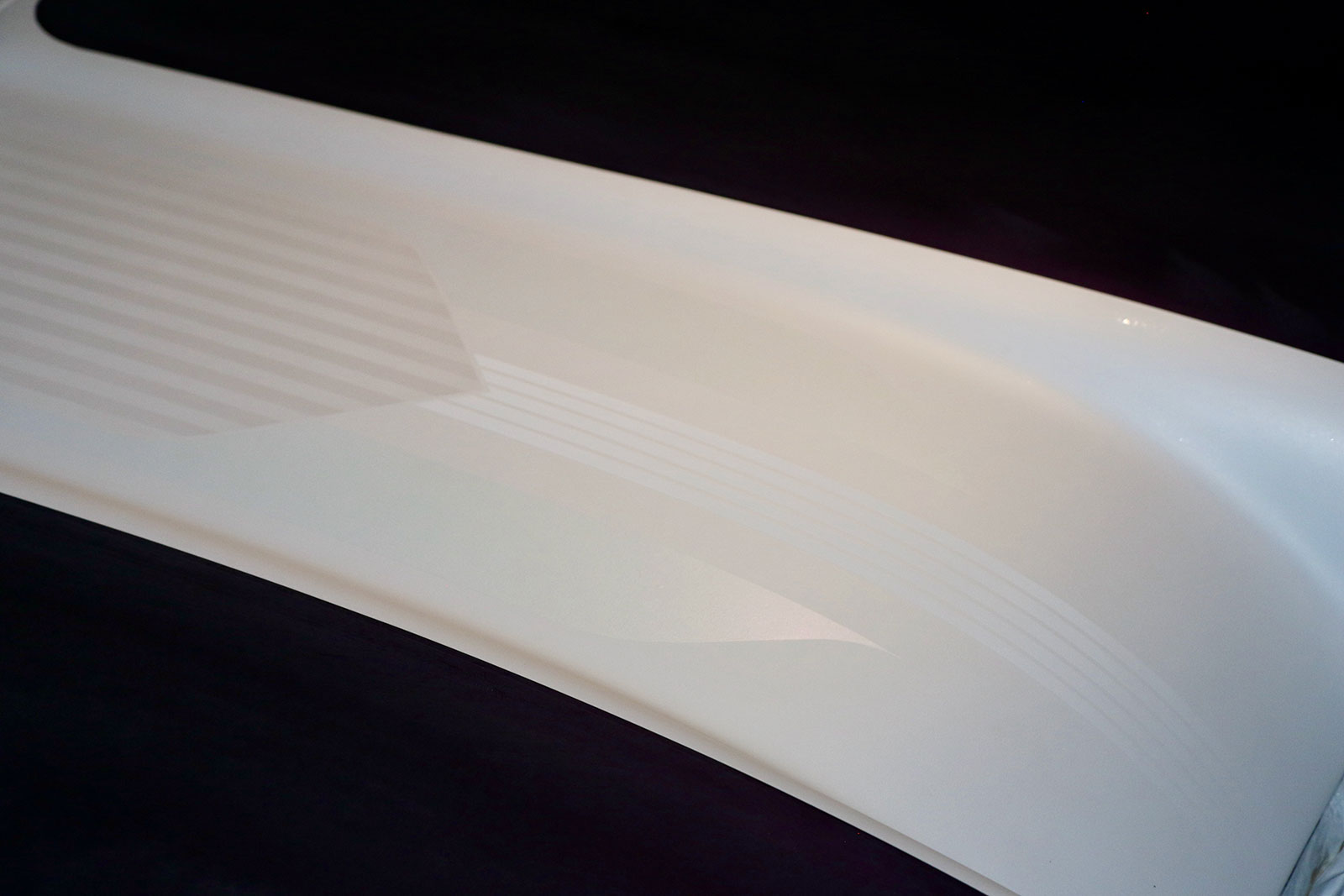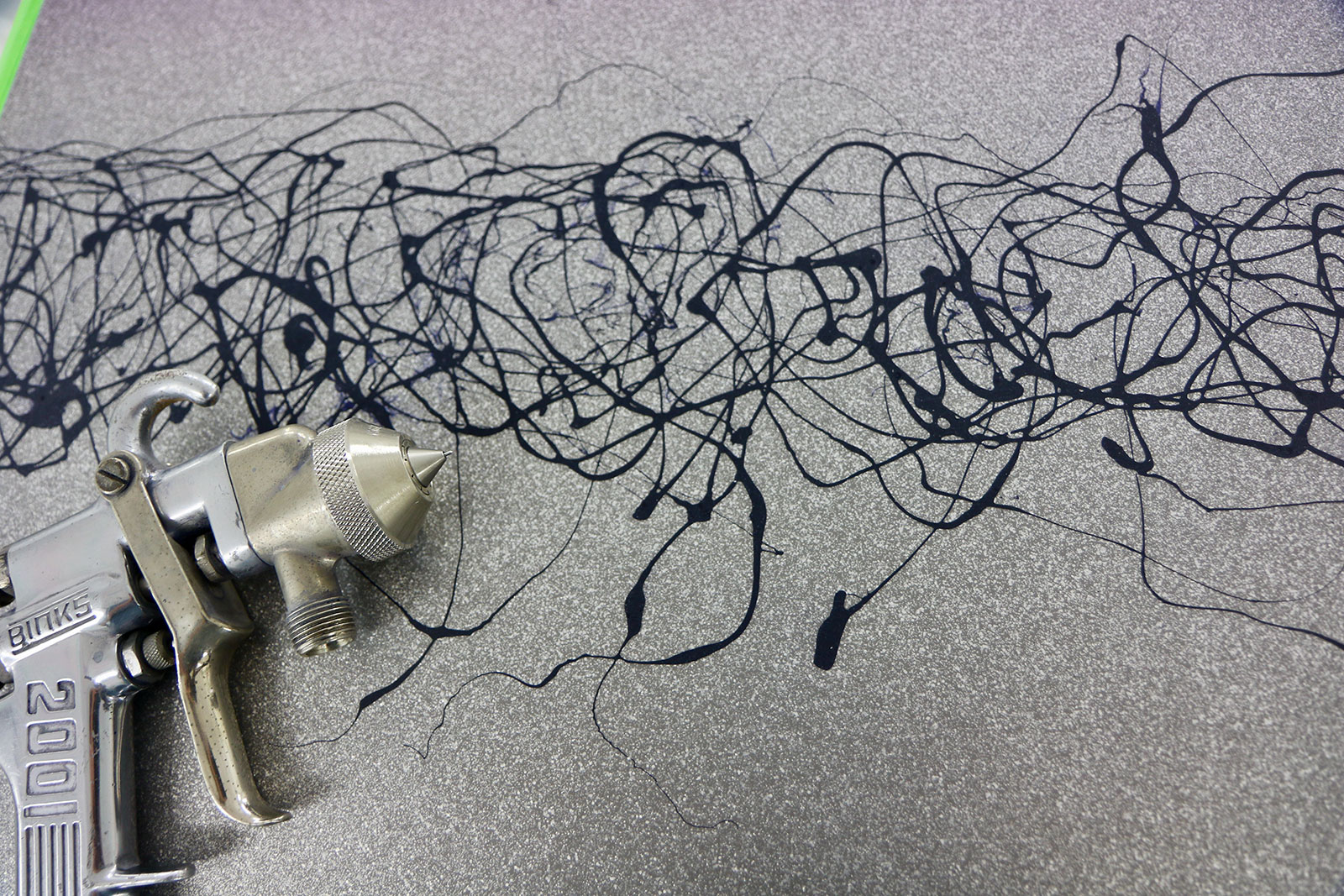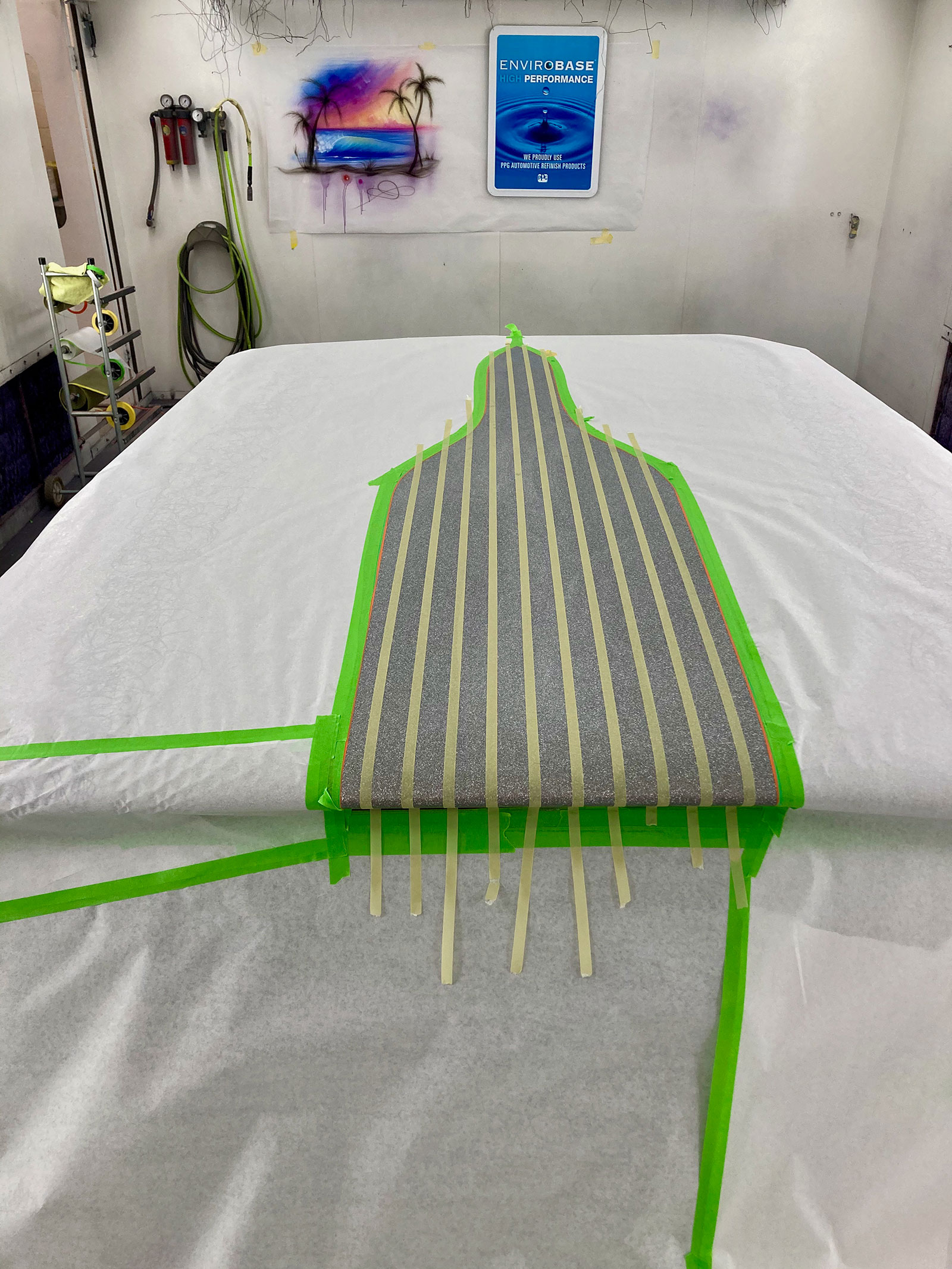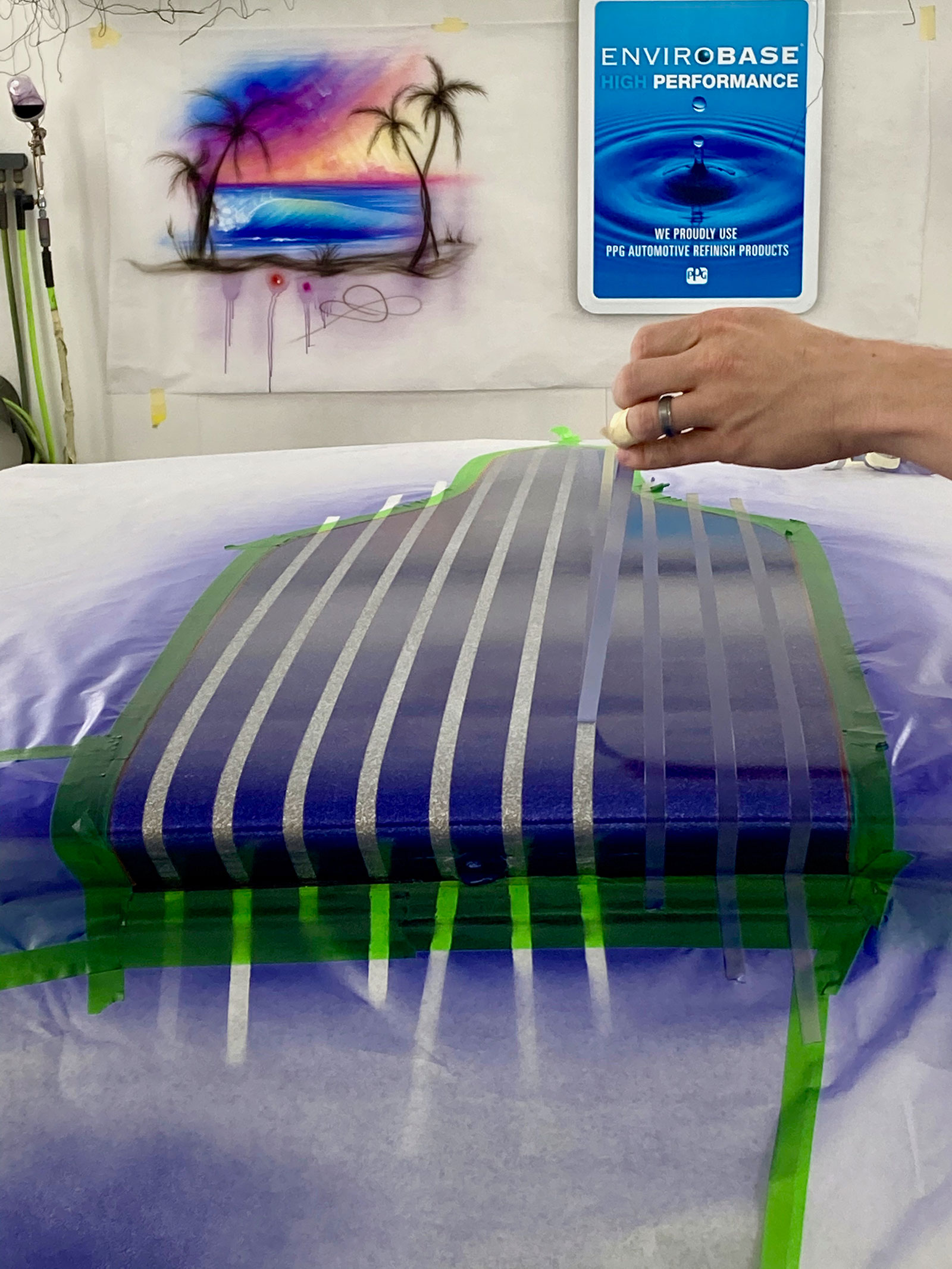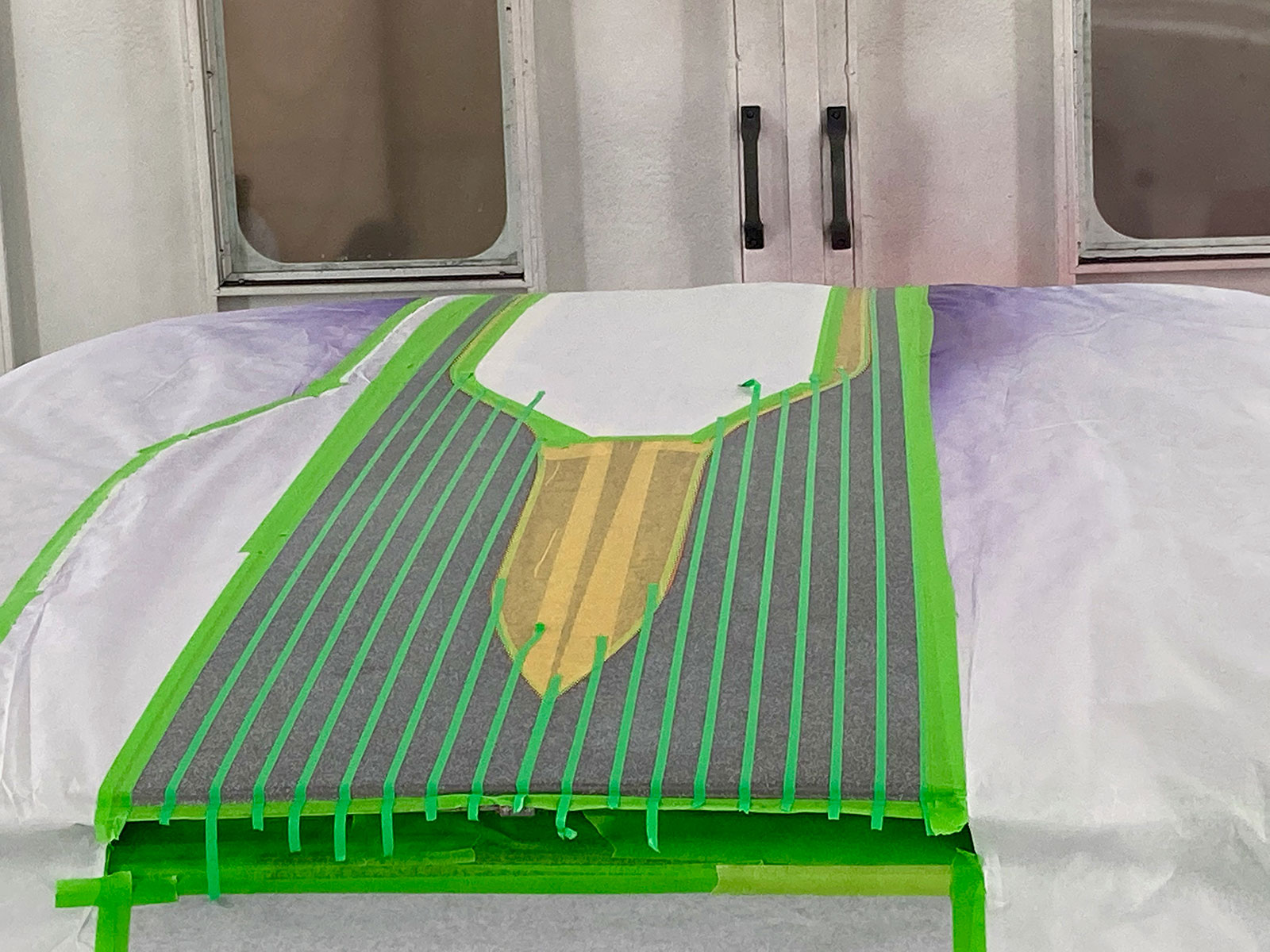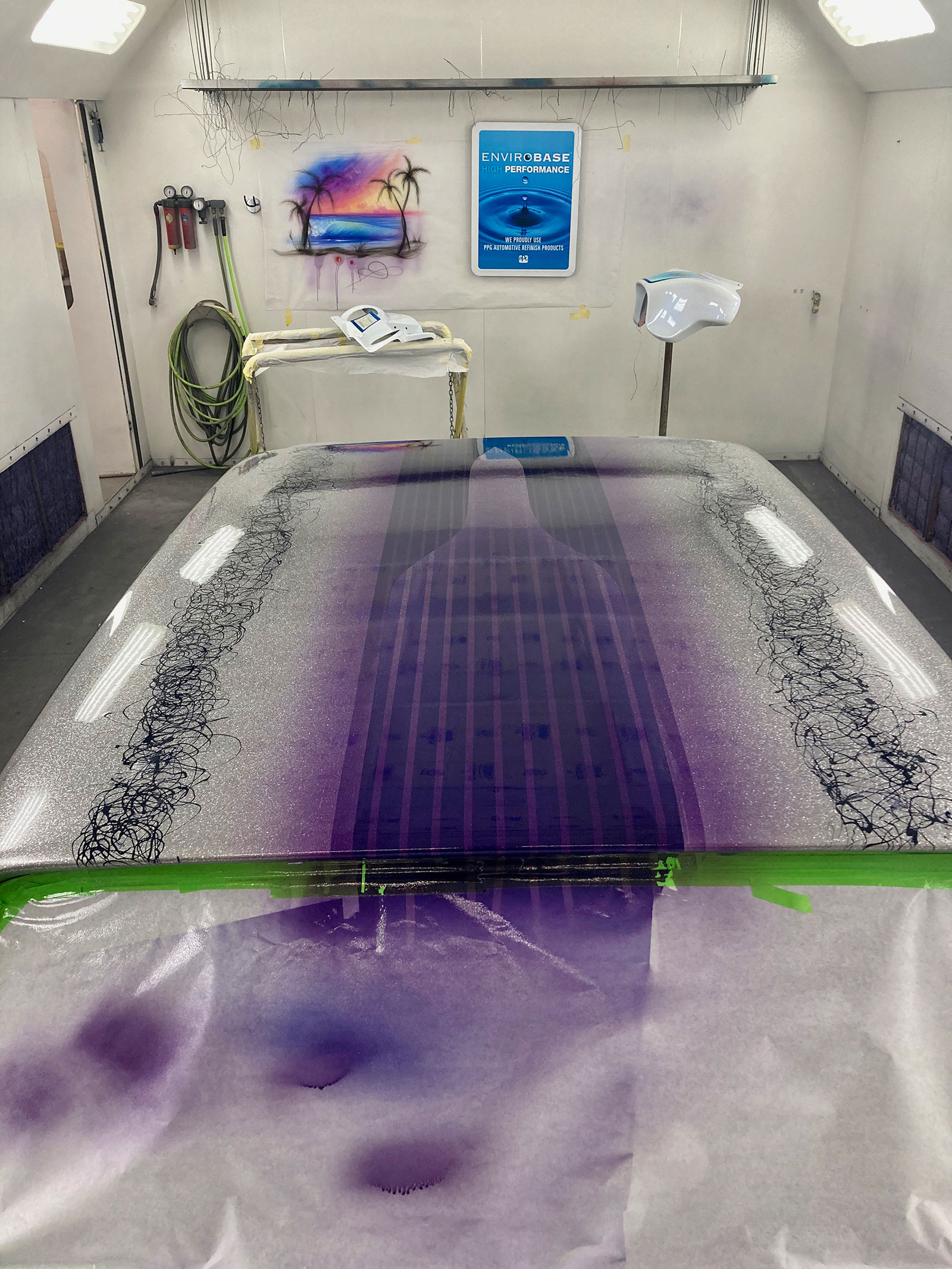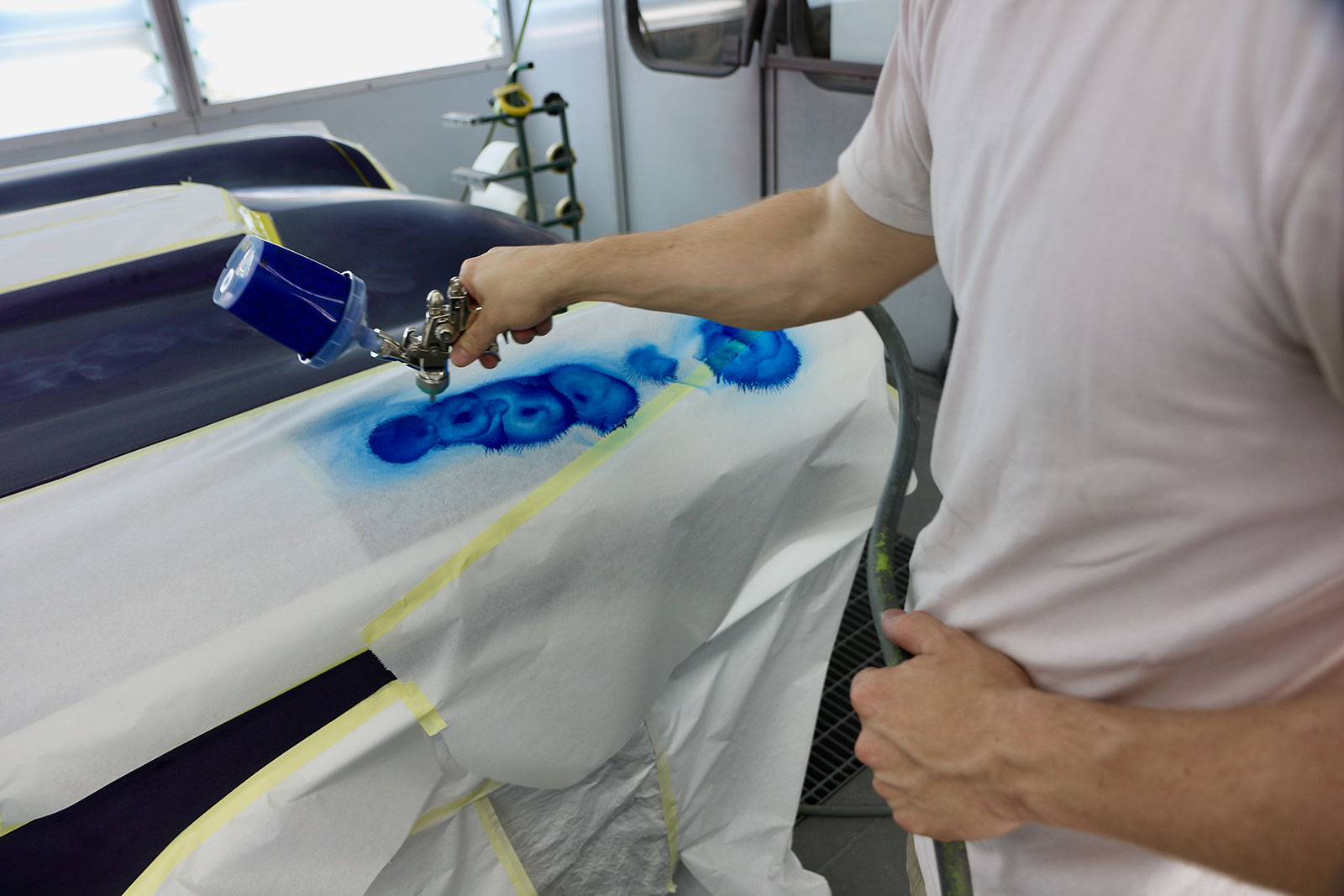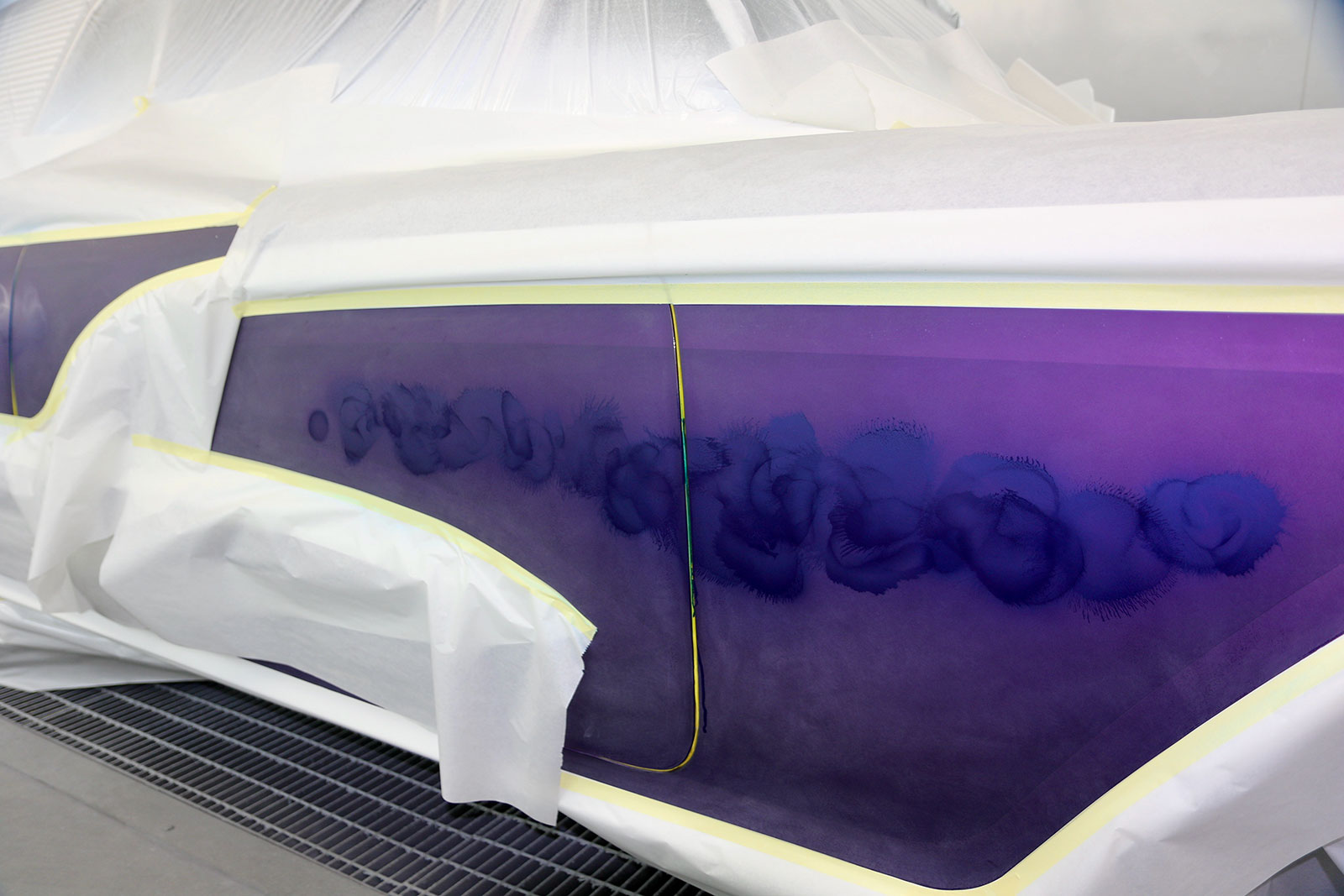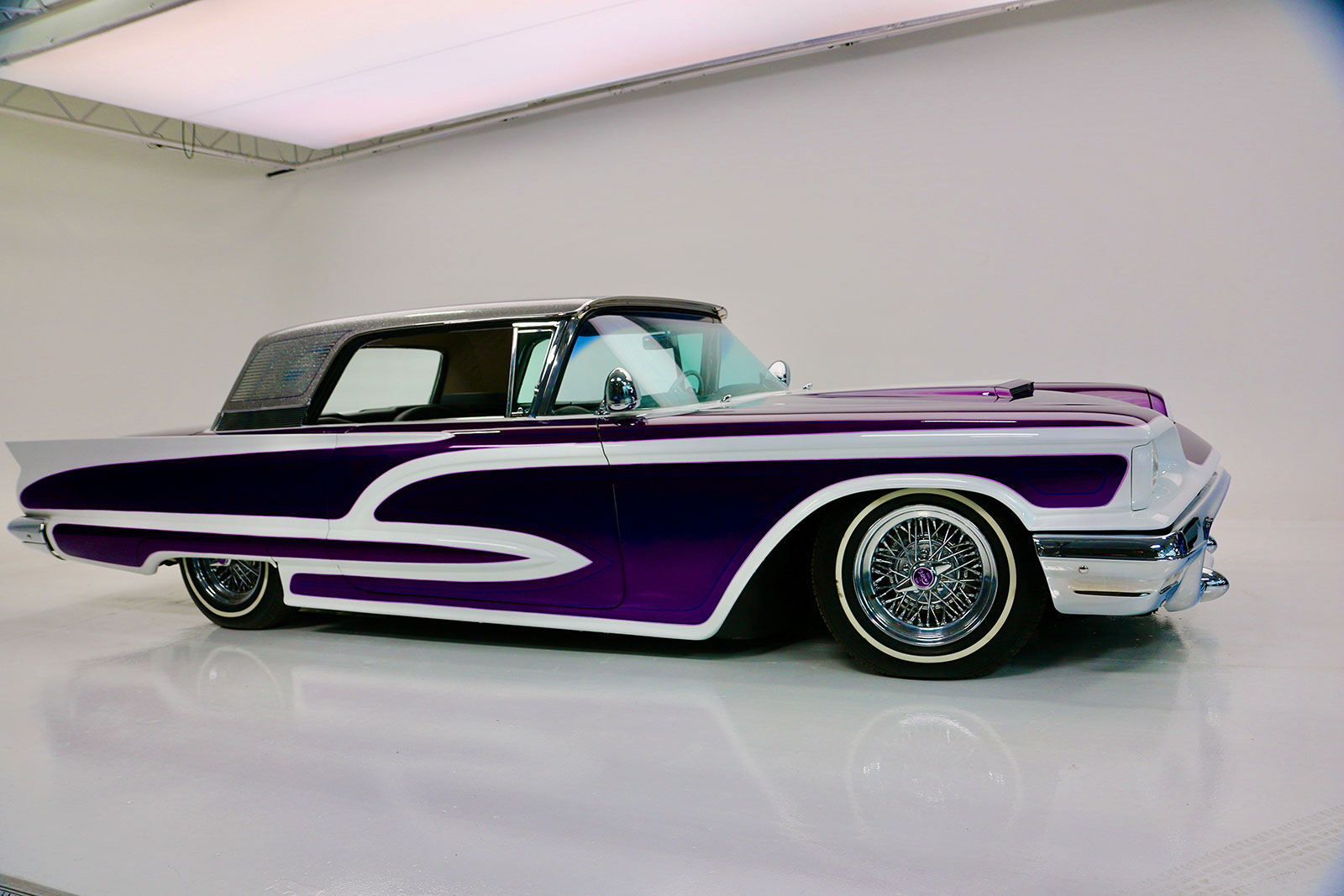 As an Aside
I meant to do that.   –   Sullivan did something that usually makes paint reps like Stoll squirm: he dry sprayed a panel. Only in this case, Sullivan was following Stoll's orders.
Dry Texture Spray
In the straight world, dry spraying falls under the heading of poor practice. It makes sprayed paint particles tack up before they land. So, rather than flow out into a glossy skin, these partially dried globules stack up as a textured finish. And in a world where everything must match existing finishes—which are usually smooth—any deviation is a flaw.
Paint Dust
But for every rule, there's almost always an exception. Take dust. Best practice says to keep it out of our paint mixes. But it is dust made from ground-up materials with reflective surfaces that give metallic and pearl finishes their reflective characteristics. With some thought, the results of so-called poor practice can turn into features.
Read More: How To Get Rid of Orange Peel Paint
In this case, dry spraying is a feature, or at least the foundation for one. It's over this texture that Sullivan laid a coat of clear with a pearl additive. Pearl additives are really nothing more than reflective minerals ground to a crystalline powder (the dust we invoked earlier).
Think of the grains in the powder as mirrored salt or sugar crystals. The angles of these facets vary, and that makes each one reflect light at a slightly different angle from the others. This random orientation causes light reflected from the surface to diffuse or spread out over a larger area. Pearl laid over a perfect surface can glow; one laid over an imperfect one can glow like crazy.
Like many custom-painting techniques, this lends itself to detail work. Anybody can accidentally get that dry-sprayed finish, but it takes some technique to do it consistently over a large area. Even if it was possible, a whole car done this way runs the risk of looking a little too extra. And a little too extra is how much clear it takes to fill in that texture. So, practice some restraint if only for your financial health.
Custom Paint Techniques
This is far from the only example of poor practice resulting in an interesting and desirable finish. Just about every popular custom-painting technique—freak dots, veiling, lace painting, splatters, crackling, and marbling—has one foot planted firmly in so-called poor practice.
So next time you screw up, think of a way and place where you could use the result. Honor thy error as a hidden intention and you, too, could invent the next trend. MR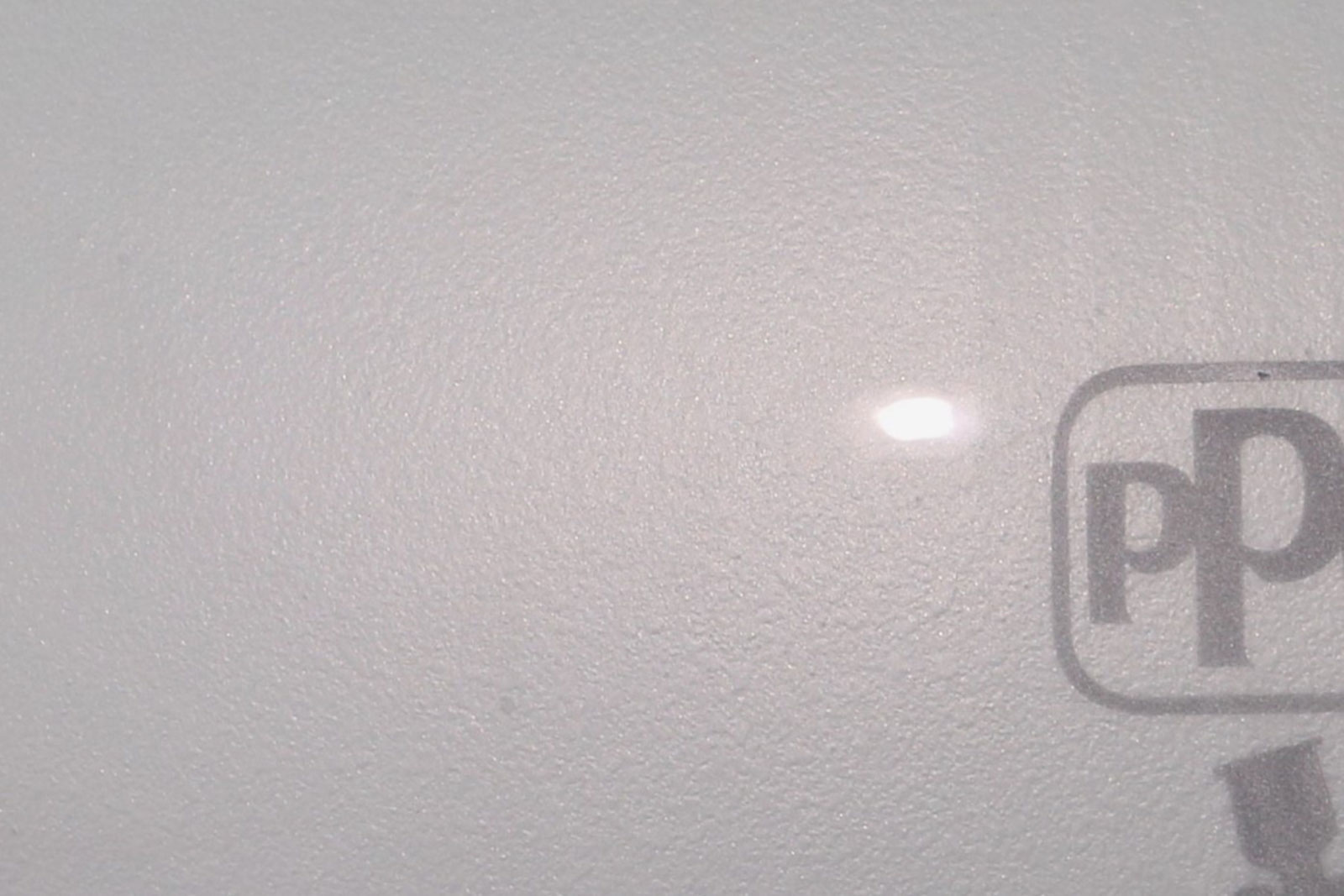 Source
PPG Refinish
us.ppgrefinsh.com