Sharp-Dressed 1963 Galaxie
Auto Metal Direct (AMD) offers reproduction fenders for your 1963 Ford Galaxie. Stamped from high-quality OE-gauge steel on their exclusive new steel tools, AMD premium fenders feature the correct shape, size, bends, holes, and curves like the original. Each panel arrives EDP coated to help protect against rust and corrosion.
AMD LH Fender (PN 200-8963-L) replaces Ford PN C3AZ-16006-A; AMD RH Fender (PN 200-8963-R) replaces Ford PN C3AZ-16005-A.
For more info, check out Auto Metal Direct by calling (877) 575-3586 or visit autometaldirect.com.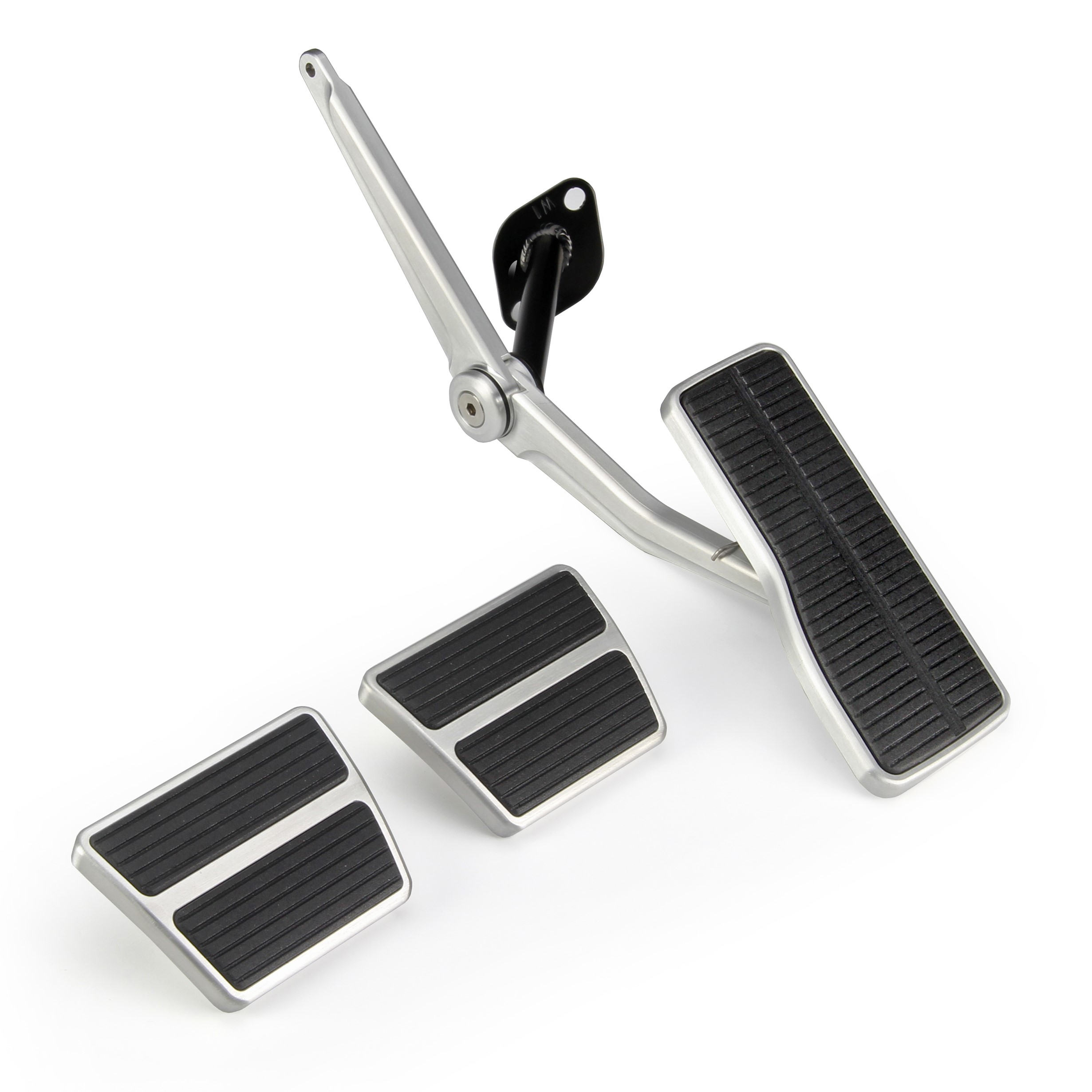 Latest in Footwear
Lokar's new RestoMod series of throttle assemblies and pedal pads are the perfect addition for '50s-'70s muscle cars. Styling cues from the OEM versions keep it clean and simple, while modern touches give them a contemporary look.
Machined from aluminum, the throttle assemblies are a direct fit for most popular applications and are available in brushed or black anodized finishes. E-brake and dimmer switch covers are also available to complete the look.
For more info, check out Lokar Performance by calling (877) 469-7440 or visit lokar.com.
Check out: https://inthegaragemedia.com/latest-in-footwear/
Keeping Paint in the Family
PPG Deltron NXT refinish system represents a significant upgrade to one of the most widely used paint brands. Popular with custom builders and car restorers alike, the iconic brand's new paint mixing system incorporates some the latest color and special effects pigments to provide users with superior color capability to meet the needs of any vehicle paint project.
"Supporting this paint system is a comprehensive color database that provides paint formulas for vehicles dating as far back as 1927, making it the ideal choice for custom painters and restorers," Pete Ragone, PPG solventborne brand marketing manager, automotive refinish, says.
For more info, check out the PPG Deltron NXT system by visiting ppgdeltronnxt.com.