Seth Doulton's '58 Chevy Apache is Restored With New Old Stock Parts!
By Rob Fortier – Photography by Ray Ambler/RA Photos
When we started this fine publication of ours, we titled it as such—Classic Truck Performance—with the intent on strongly promoting the performance aspect of all things classic truck. While that has and will remain the crux of our monthly content, we would be completely remiss if we didn't on occasion acknowledge the roots of this fine hobby of ours. With that said, we present you Seth Doulton's 1958 Chevy Apache Deluxe frame-off restoration!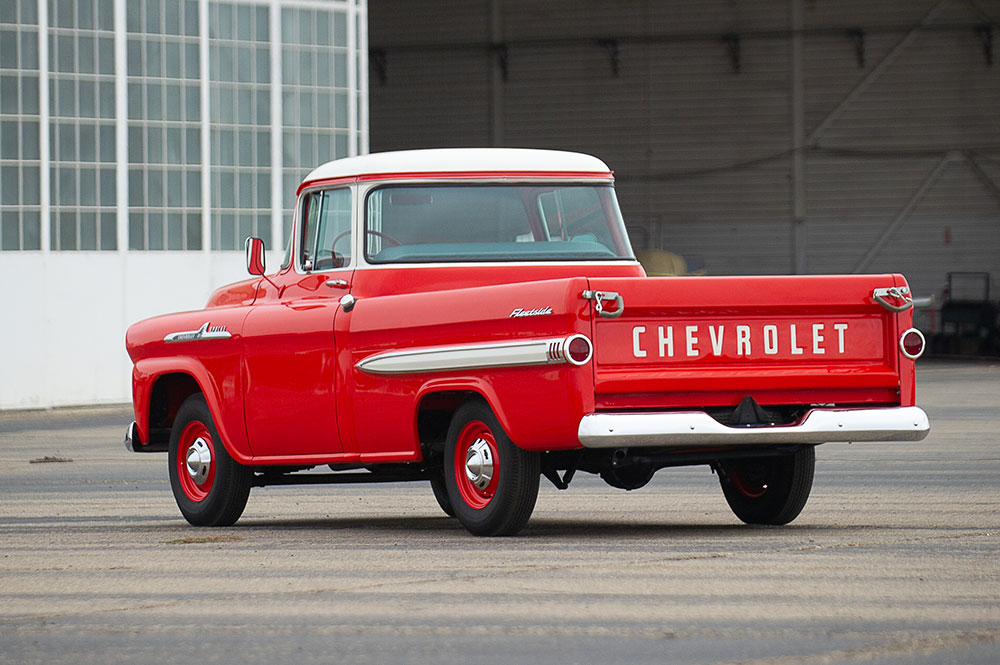 Those in the classic Chevy truck world may be familiar with Seth and/or his work. "I've been in the new old stock GM parts business since 1973 and have restored a lot of trucks … but never one to this degree," Seth told us when we ran into him at the recent SEMA Show. "This has been a two-year labor of love, replacing every nut and bolt with period-correct hardware."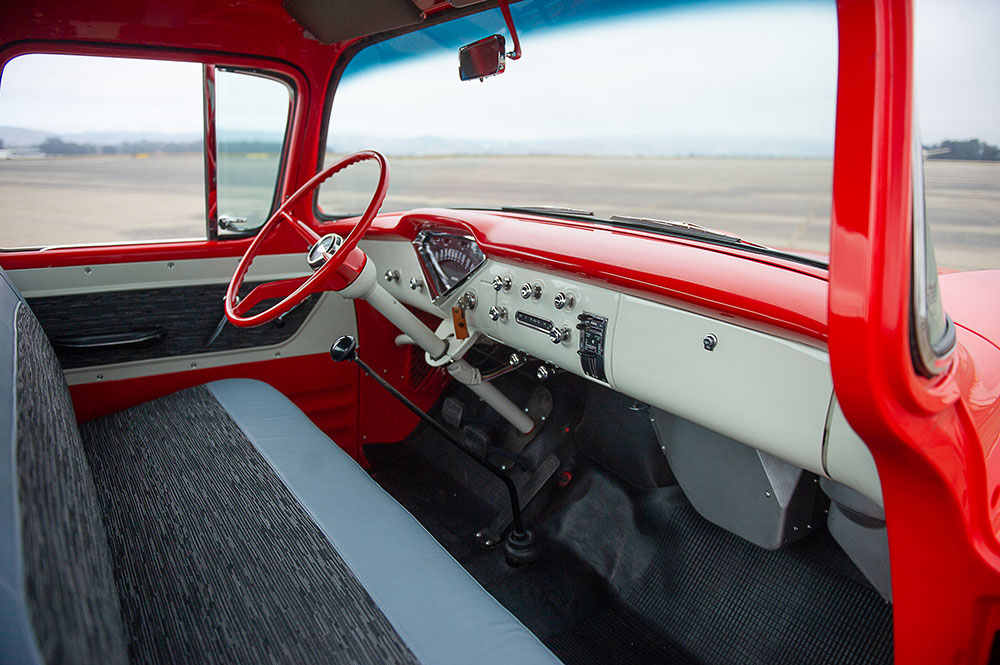 With the help of Bobby Radford and Steve Morkhoven (… "along with dozens of friends"), Seth not only managed to put his Apache truck back to its '58 Fleetside glory but did so with the excess of factory accessories not normally found on your average Chevy Task Force.
Read More: Factory-Fresh 1964 Buick Riviera
From the underhood dealer-optioned two-barrel carb V8 paired to a HydraMatic transmission and vacuum-operated power wipers to the multitude of interior upgrades (radio, deluxe heater, cigarette lighter, and accessory lighting) to the '59 bedside molding package—if it was available in 1958, it's got it! (Seth states the bill for the old stock accessory parts alone was in the five-figure range.)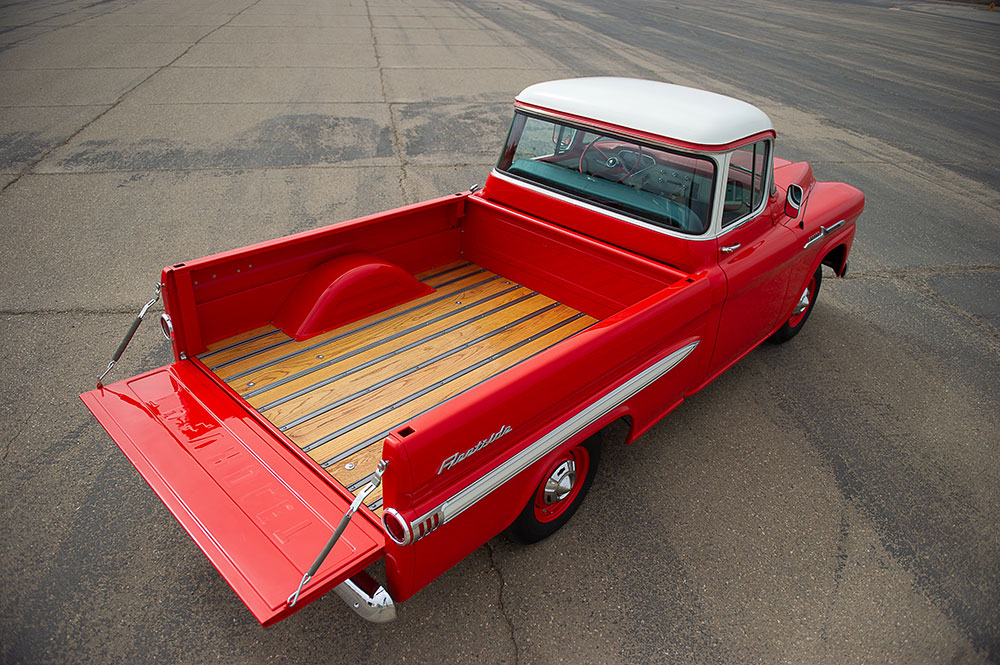 But the real kicker is what's underneath that two-tone paint job: Not a lick of bodywork—no plastic filler, no lead … 100 percent virgin old stock or original sheet metal!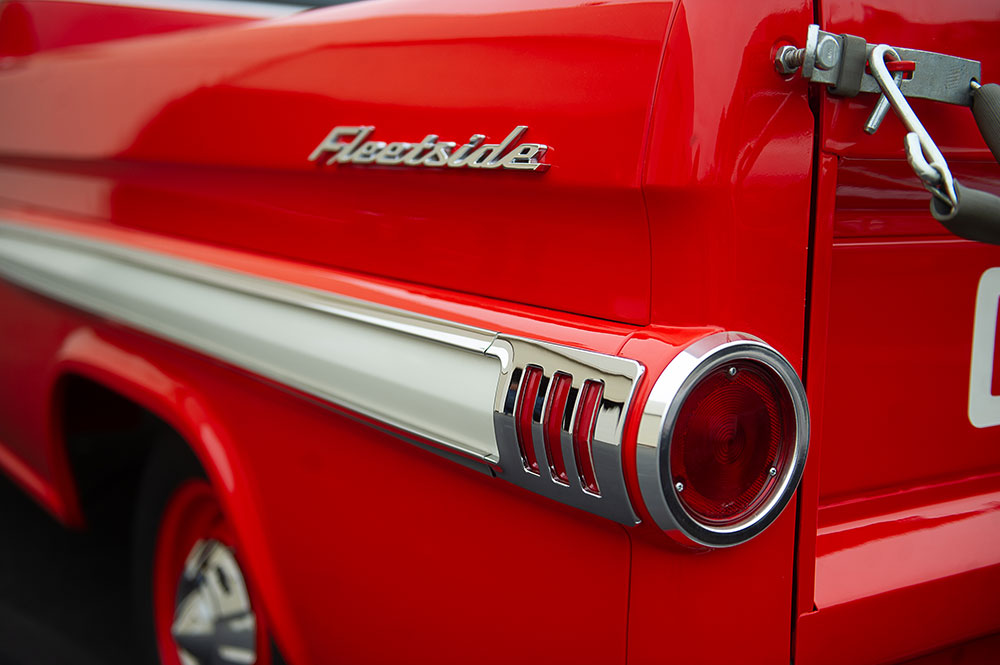 Despite Seth's labor of love achievement, the main question for us, if the truck were ours, would we leave her as-is or drop it on a new ZZ632-equipped chassis?! (Insert any number of emojis here!)