Buttera & His 1926 Ford Model T Set a Standard In The Hot Rod Scene
By Brian Brennan   –   Photography By the Author
As we wrap up another issue of Modern Rodding, I thought it would be fun to take a reminiscent look at one of the true innovative thinkers and automotive craftsman our industry has produced. Lil' John Buttera was "the name" within our industry beginning back in the mid-'70s, and his influence remained at the forefront for the next 30 years. He was no stranger to building race cars or hot rods. But it was his hot rods that, I believe, made him truly special.
Read More: Michael "Blackie" Gejeian, Another Automotive Legend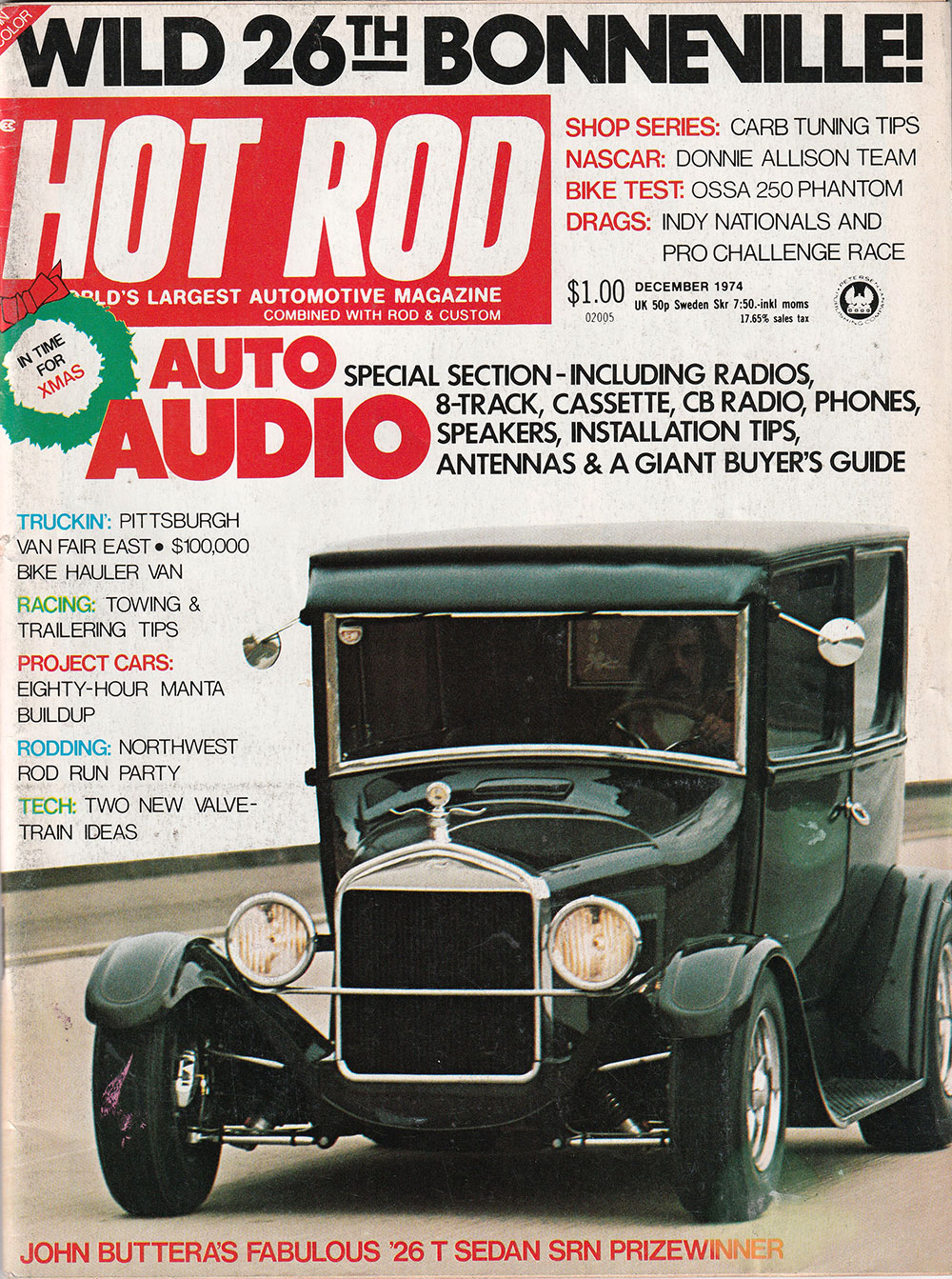 John told me on many occasions, "Starting a hot rod project wasn't the issue, it was finishing it that proved to be a real issue."
You will note in this article we show off his first completed street rod effort, his 1926 Ford Model T sedan. Or, as Gray Baskerville liked to refer to it as a "'26 T turned into a '72 Eldo." John admitted to me starting upwards of a dozen or more, but finishing was always an issue. Yet, for the 1974 NSRA Nats, he spent less than a year and pulled together arguably his favorite, most widely seen of all his finished projects: the '26 Ford Model T. (OK, his '28 Ford roadster, "The White Roadster," may head the list.) Interestingly, at the 1974 NSRA Street Rod Nationals it took home Best Interior honors, which the car deserved for its Tony Nancy threads. Oddly, it didn't take home Best Engineered. Given its Lil' John Buttera handcrafted four-wheel independent suspension it is difficult to understand why it didn't win this award as well. In fact, it was more than suspension as the '26 Ford Model T was effectively a '72 Caddy Eldo beneath the skin. It appeared on the cover and inside feature of the Dec. '74 issue of Hot Rod magazine. A Revell model kit was also made of this sedan. Truly a trendsetting build for its time.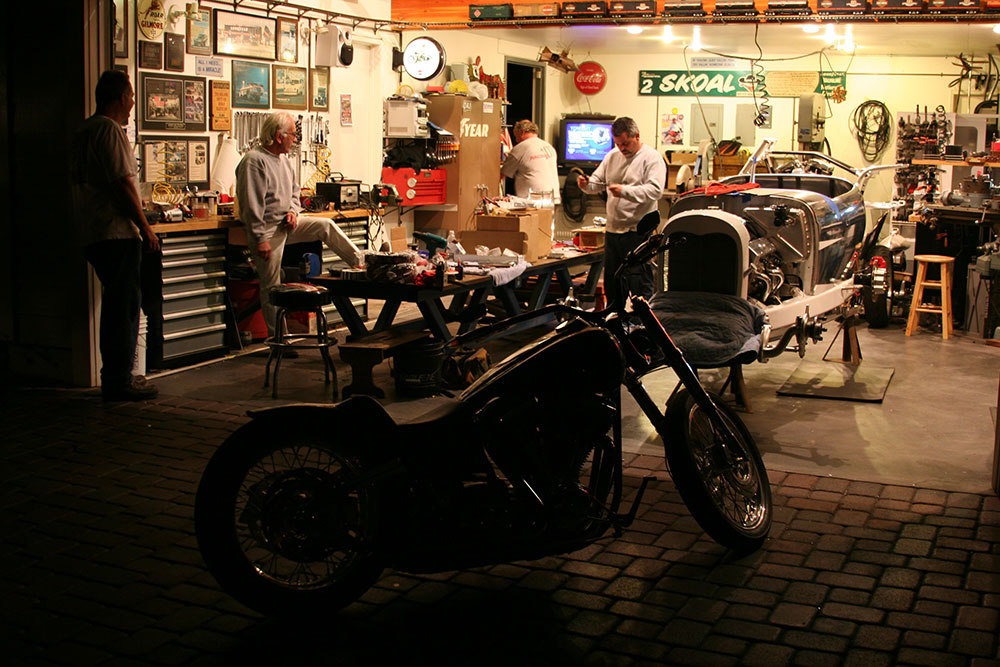 Read More: Hot Rod Model T, 1926 Ford Tudor Sedan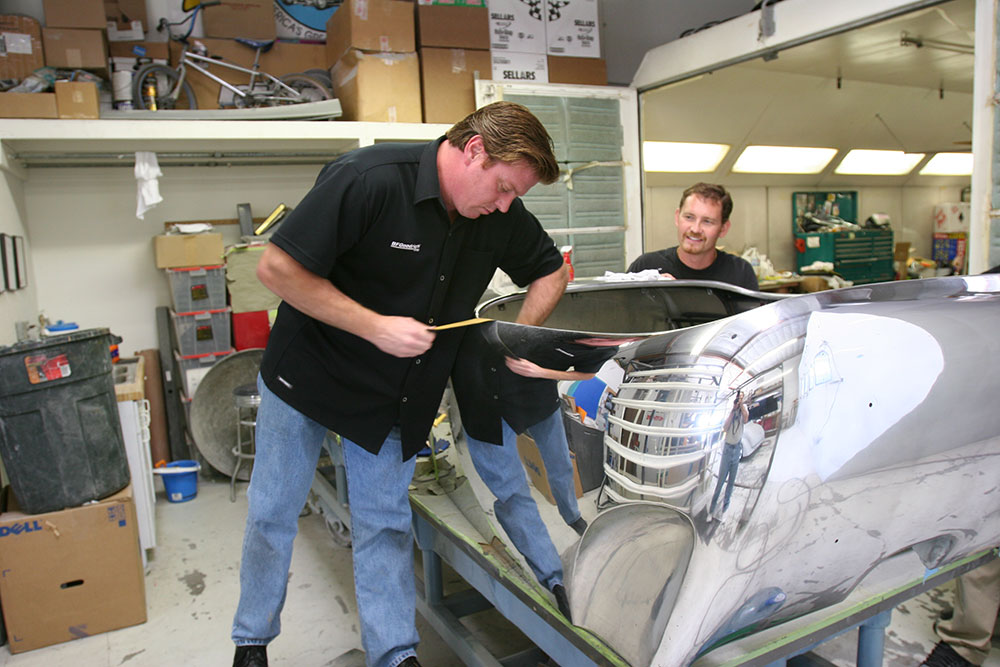 Once, while at the Indianapolis Motor Speedway Museum, I was reading the text on the Indianapolis 500 Clint Brawner Mechanical Excellence Award. It was the last cross-country drive John and I would take and we found ourselves at the Speedway. The first time the award was presented was in 1987 and it was presented to an individual who, "… exemplifies the mechanical and scientific creativity, ingenuity, perseverance, dedication, enthusiasm, and expertise." John would later tell me that is the single award that he was most proud of receiving. Completely understandable.
Read More: Parting Shot: When TV Paid Attention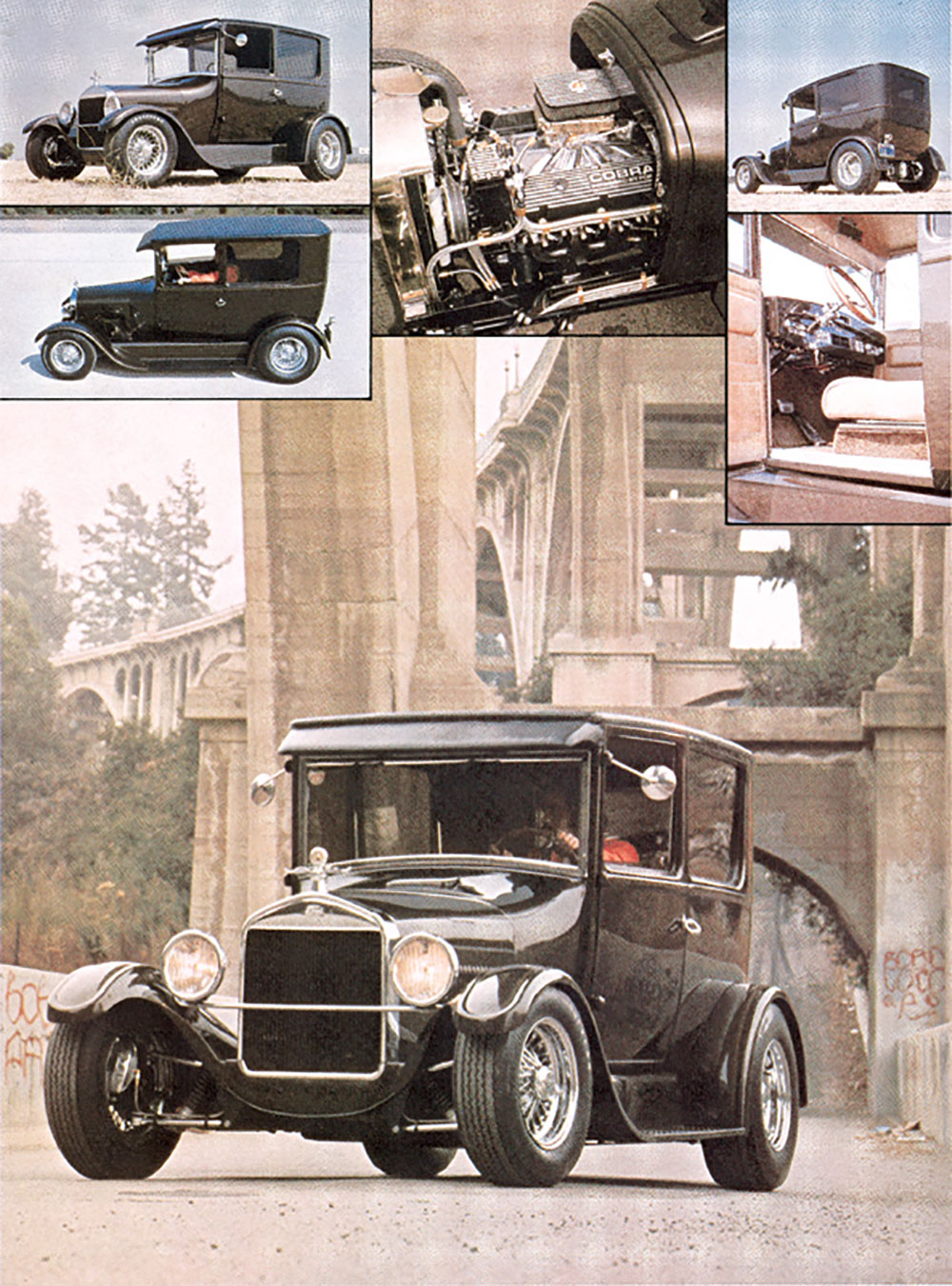 John always considered himself a "homebuilder." Pretty hard not to agree with him, as soon many of his builds occurred literally a matter of a few yards from his bedroom and kitchen where he lived. His house was always filled with other rodding types fascinated by what he was working on "now." He left our hobby and industry all too soon back in March 2008. His cars are still around, and I notice today's hot rodders stop and look with as much amazement as back in the day. One can only imagine what is going through each hot rodder's head when trying to figure out, "how did Lil' John do that?" MR