Tim Cagle's 1986 Chevy C10
By Eric Geisert   –   Photography by the Author
We've all seen it happen: when a football is fumbled and someone from the other team picks it up and takes it down the field for a touchdown. Tim Cagle is that kind of guy. Living in Huntington Beach, California, 60-year-old Tim has been dabbling in cars since he was 16 (attending events like the Truck Jamboree in Costa Mesa, California, back in the day), but when he got older the hobby was set aside for family and creating a business. More recently he decided to get back into the truck scene and was flipping cars and trucks just before the initial COVID-19 pandemic started. Then a friend told him about an 1986 Chevy C10 Square Body pickup that was for sale.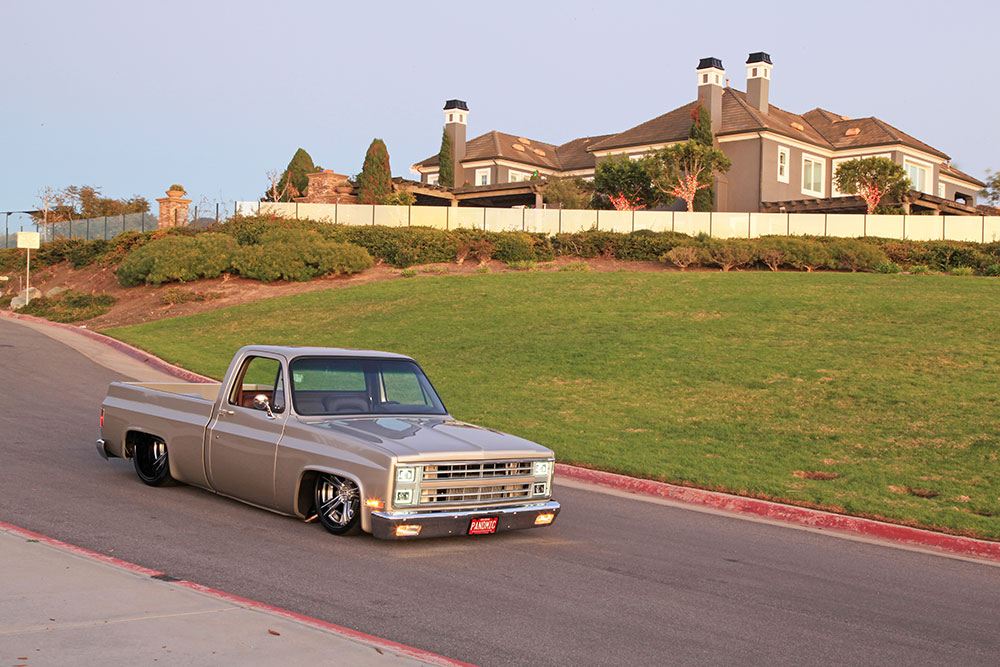 The project had been started in Texas and it was supposed to debut at the 2020 SEMA Show in Las Vegas but, as it sometimes happens, priorities got shuffled around and the old truck was put up for sale. It was basically a rolling painted body, but with no drivetrain, wiring, or interior of any kind; Tim ended up buying it sight unseen, based only on what he'd heard about it.
Read More: Coilover Buyer's Guide For Classic Trucks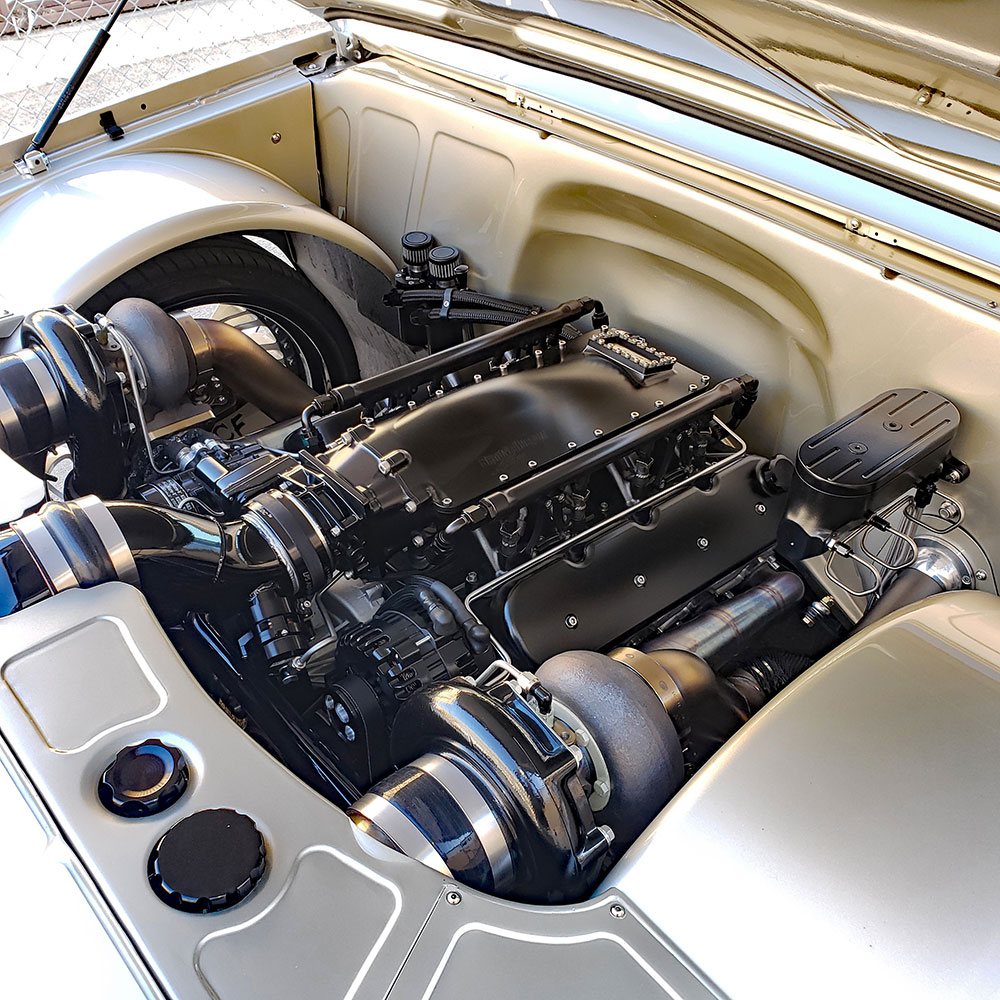 Tim soon became friends with the previous owner (Texas-based Jon Huddleston—an owner of multiple C10s in the past and well known in those circles) and when Tim learned of what Huddleston's plans were for the square body truck as far as how the interior was supposed to look, Tim shipped the truck (still sight unseen) to the Sculpt Garage (San Marcos, Texas), the upholstery shop Huddleston had intended to use. They had the truck for about 7 months and utilized CAD design to create 3-D print components (such as the door panels and dash bezels) that were then wrapped in leather.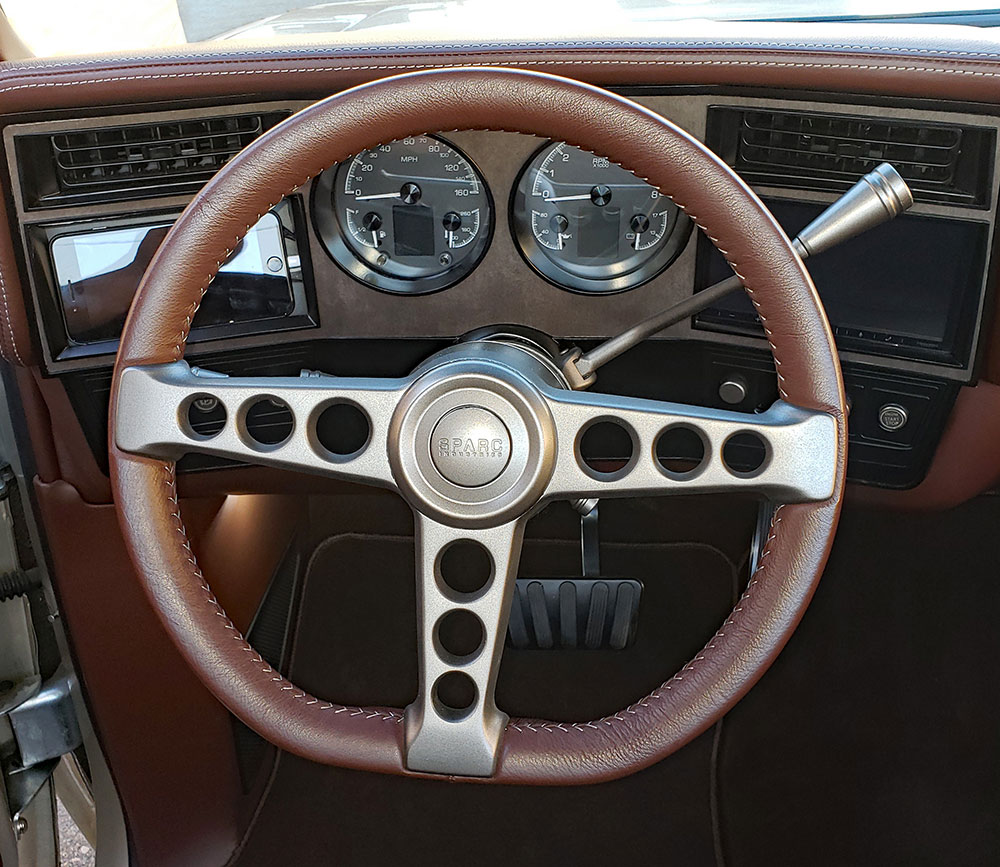 Sculpt Garage also "fixed" some of what they saw as flaws in Chevrolet's design of the interior. Feeling the original stereo interfered with the driver's knee, they used an Alpine stereo unit (pumping through Kicker speakers) and mounted it higher in the dash to solve the problem. Thinking ashtrays are passé, they used the cover to hide the controls for the airbags and power windows. Original AC vents aimed at the driver's knee? Move them up onto the dash. To declutter the gauge layout, Dakota Digital six-in-one gauges are used to simplify the look. The Buddy Bucket–type seating is made by Slosh Tubz and is covered in the same Mercedes leather used throughout the cab.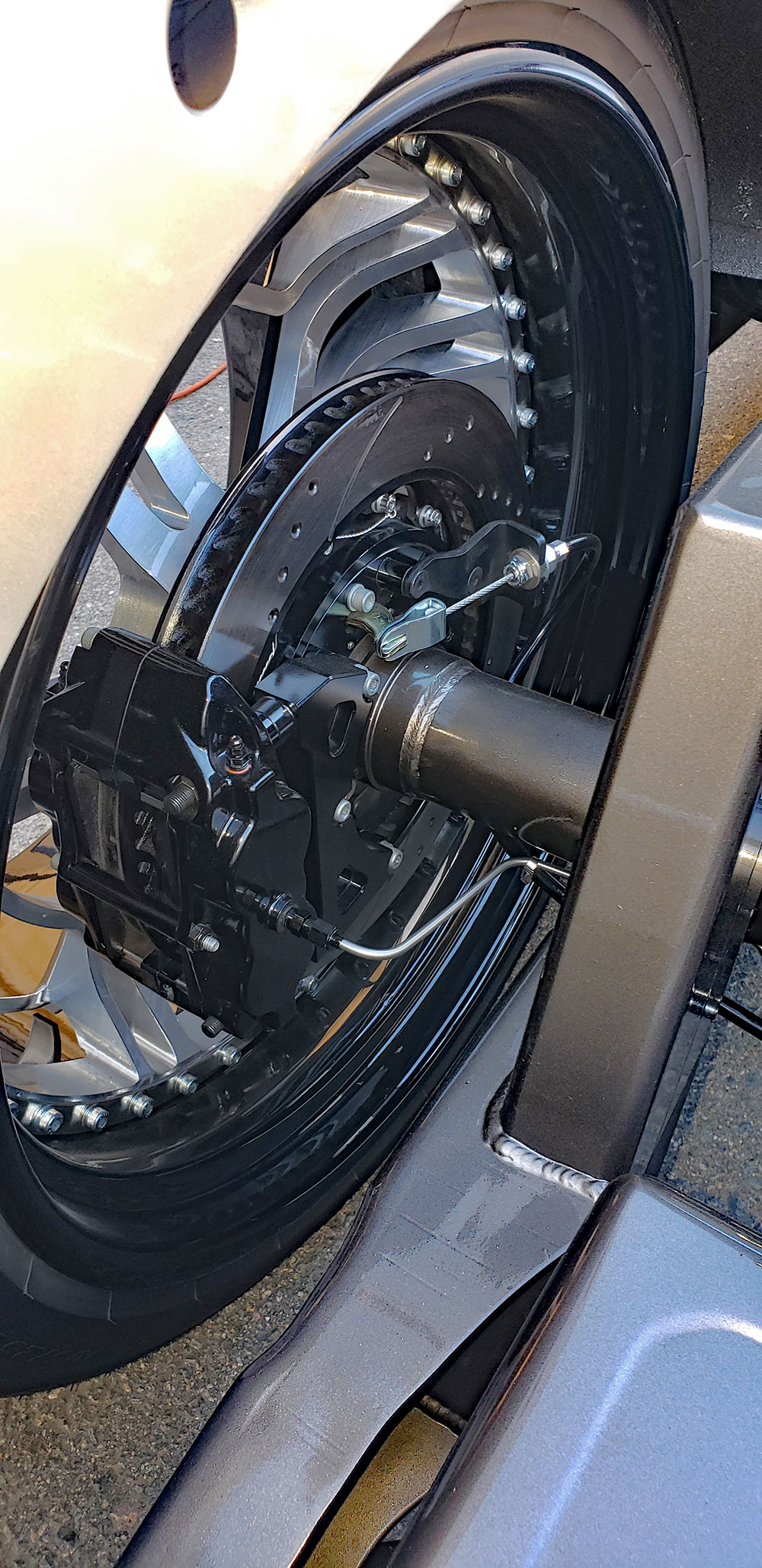 When the custom interior was completed, Tim decided to drive out to Texas with a trailer and pick it up. Walking around the corner of the warehouse and seeing the truck in person for the first time he says he was a bit overwhelmed and totally impressed with his new ride. He then loaded it onto his open trailer and drove through five thunderstorms to get it back to California.
The truck sat in his garage for about a week while he decided what he was going to do with it, and even though he'd had some experience with building nice old trucks, Tim felt this particular project truck required some outside help to take it over the goal line.
Read More: 53rd Annual NSRA Street Rod Nationals Louisville KY
To get the snowball rolling, Tim contacted Aaron Hamusek from Orange County Hotrods (Corona, California) to help finish the build and take the truck from mild to wild. Tim had ordered a high-horsepower built engine from Nelson Racing Engines but initially wanted it equipped with a Whipple supercharger. But, because this truck was now on its way to the "insane" build level, Tim chose to swap it out for Nelson's twin 72mm turbo setups.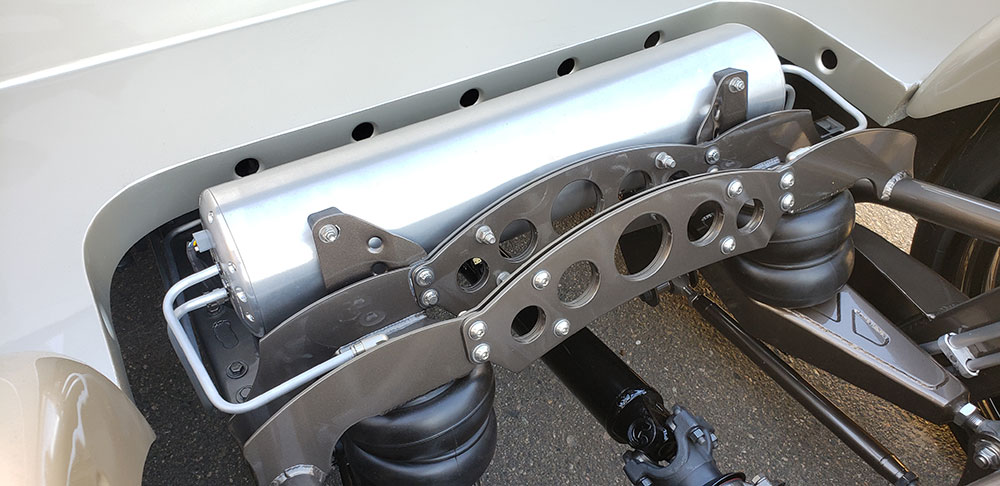 The engine itself is an LS 427 Dart block with JE pistons dialed in at 9:1. Aluminum Dart six-bolt heads use ARP head studs and are covered with a pair of Shaun's Custom Alloy billet aluminum valve covers. Fuel delivery involves using a Holley Terminator X-Max control system to feed the motor and an Aeromotive triple fuel pump setup to deliver the juice. Exhaust runs through 3.5-inch 304 stainless steel custom headers and exits behind the front wheels at the lower corner of the fender. The big motor first sends its power to a 4L85E transmission assembled by Gearstar, then to a driveshaft fitted with billet ends and yoke capable of handling the added horsepower it was about to receive, and then out back to a 35-spline Dutchman Ford 9 inch rear end. Orange County Hotrods also fab'd the 26-gallon aluminum fuel tank.
The factory frame was Z'd and notched to help it lay out flat on the ground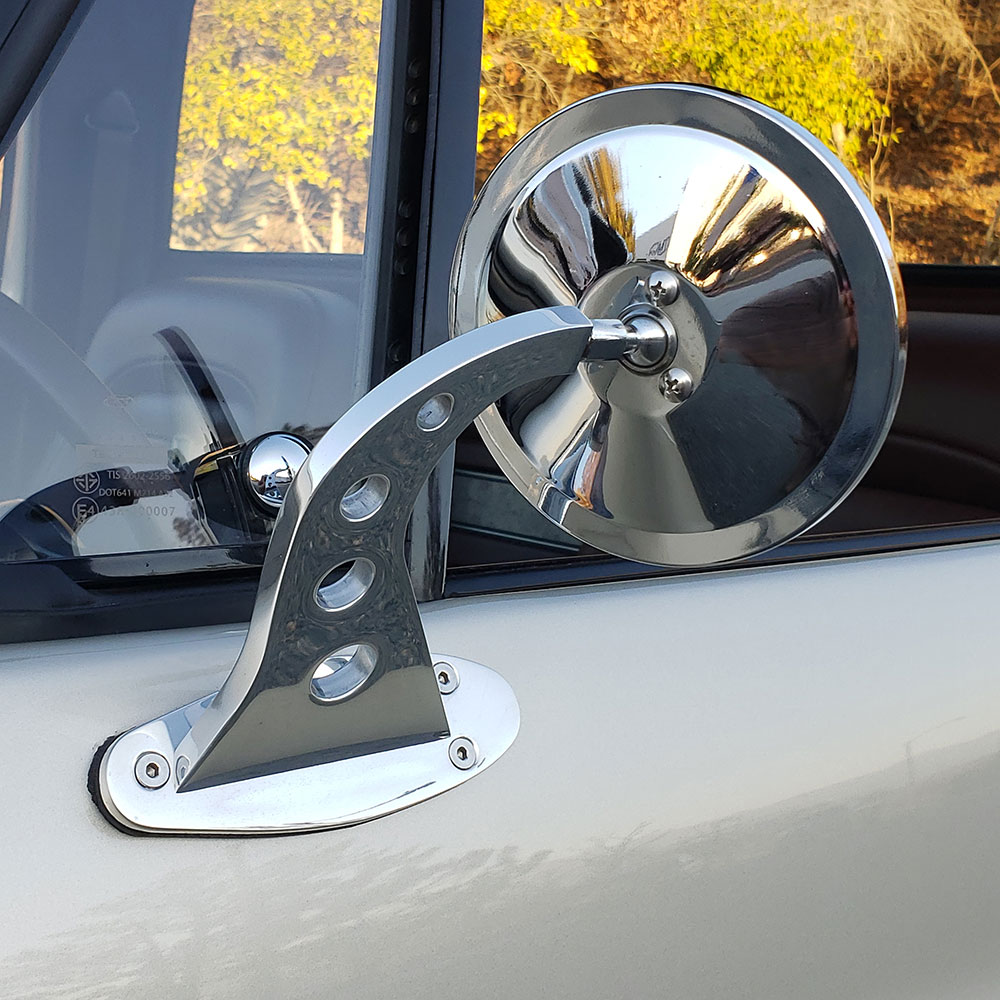 and Chassis Fab created the intricate web of cross braces that not only provides mounting points for all the truck's suspension requirements but also gives it added strength. Custom-fabricated A-arms utilize Wilwood Pro spindles to which two-piece 14-inch rotors are coupled with Superlite Wilwood calipers (and controlled by an ABS electric brake system). Twin 1,800-cfm Mishimoto fans help keep things running cool, a 220-amp Powermaster alternator supplies the current, and a Powermaster starter gets things going. Sculpt Garage did most of the wiring for the old truck (based off an American Autowire fuse panel), but OCHR's Kevin Hamusek wired the engine management system and a few of the accessories.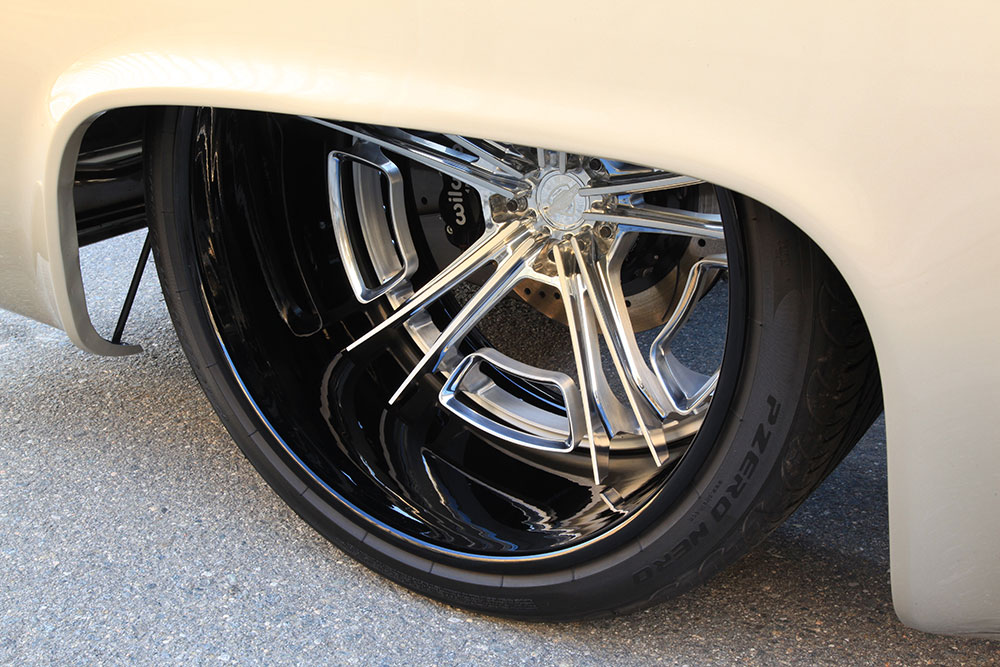 Mindful of social media, Tim had been posting photos of his project on Instagram as it was going together and was intending to debut the truck at the 2021 SEMA Show, but it didn't get finished in time. But because of all the posts, everyone already knew what the truck was supposed to look like, so Tim took the opportunity to change it up and add a few things to make it even more impactful. One of the biggest changes to the whole image of the truck was having a set of one-off 24-inch Kompression wheels made that utilized unique cutouts to make it look like parts of the wheel are floating in midair.
Read More: Best Of Both Worlds: LS Swapped '72 K5 Blazer
With the engine running on 91-octane, the numbers tell the story: 1,100 hp and an estimated 1,500 hp on E85 ethanol. Tim's personal assessment is that it's faster than a truck needs to be (though some CTP readers may disagree) but one thing is for sure: pulling up to a stoplight with this monster rolling up right behind you with its unique exhaust note ringing through your car, you are immediately aware this is no average pickup truck!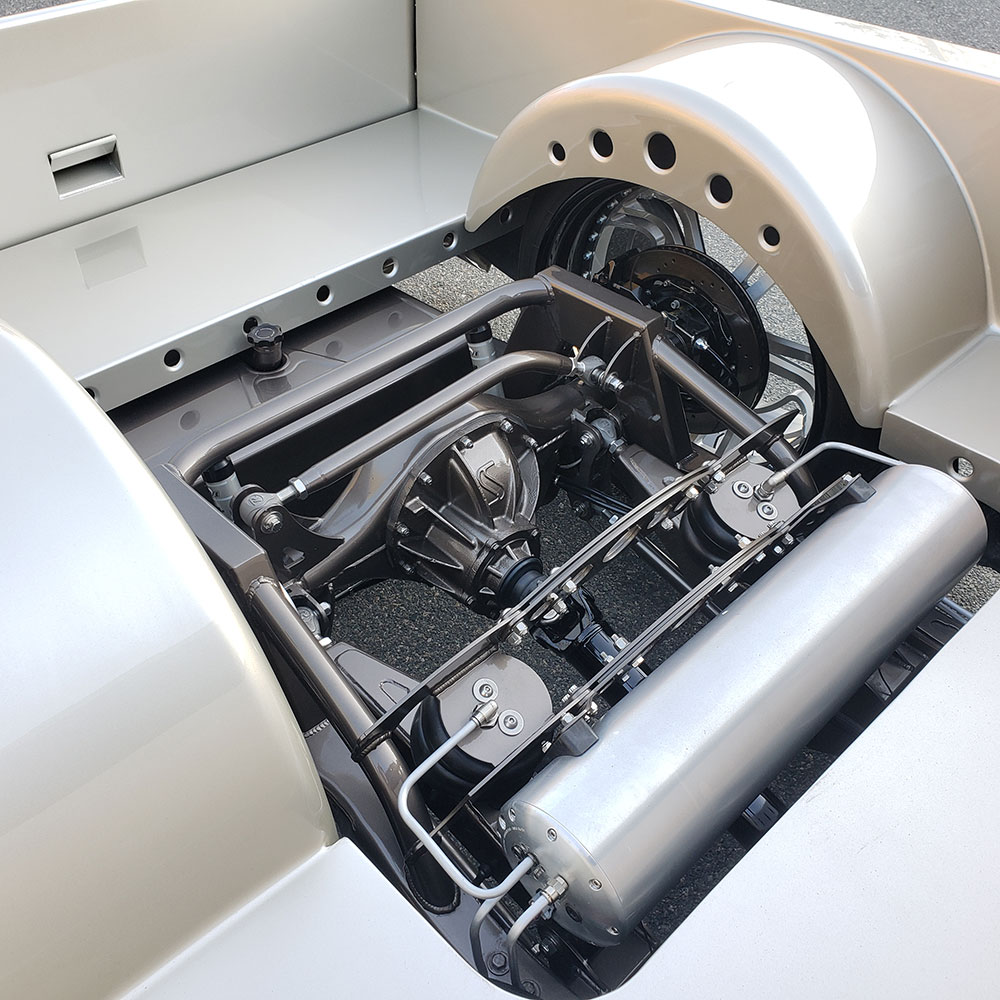 When he started "Project Pandemic," Tim felt that you didn't see a lot of Square body trucks being built to this level and his ultimate goal was to create one of the most spectacular examples out there. We'd certainly say "mission accomplished," and it will be exciting to see, now that the bar has been raised, what will come next.
Project Pandemic Square Body Chevy