Everything You Need To Know About Coilovers For Your Classic Truck With Aldan American
By Ron Ceridono   –   Photography Courtesy of Aldan American & The Hot Rod Library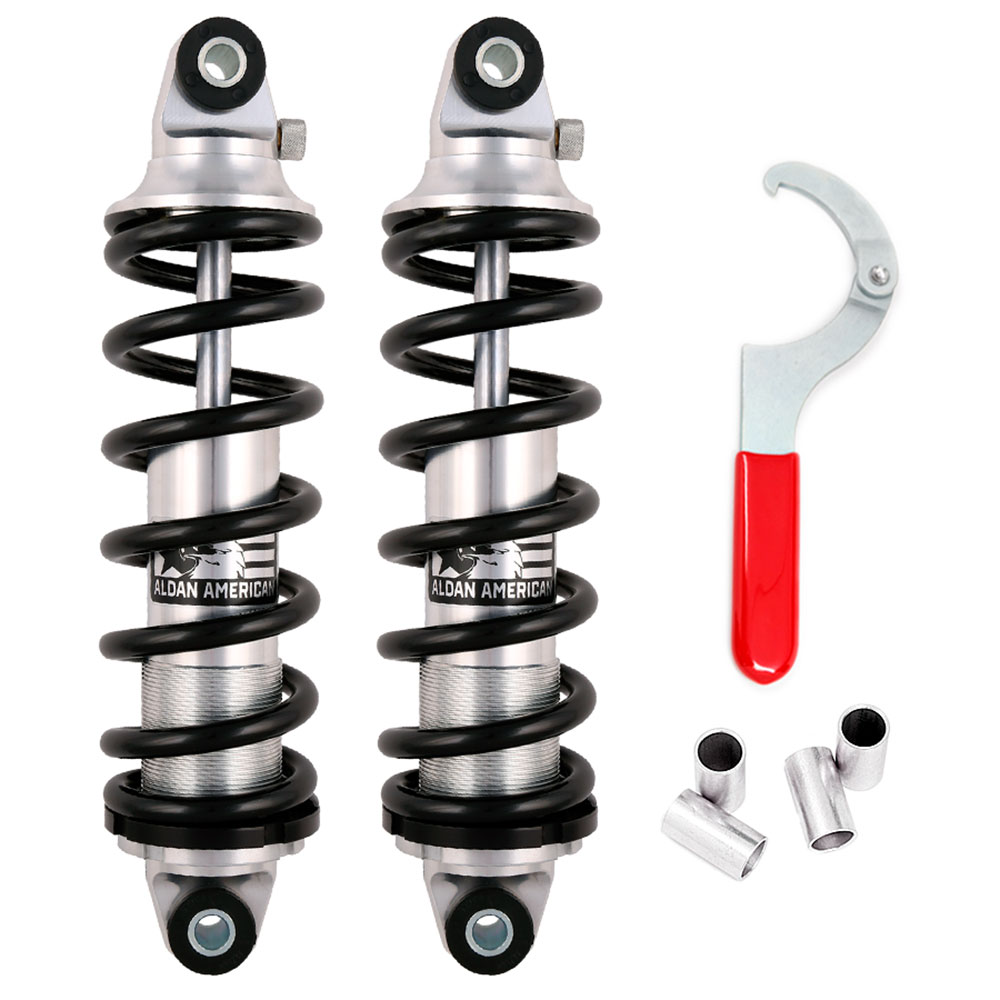 Of all the improvements made to a classic truck, suspension upgrades are arguably the most beneficial. There are a number of reasons for making suspension changes, not the least of which is what was expected from these trucks when they were new—trucks were designed to be tough, haul a load, and little else mattered. Today what we expect is a smooth ride, improved handling characteristics, and, more often than not, a lower profile. One of the most popular methods of achieving all those goals is with the installation of aftermarket coilovers.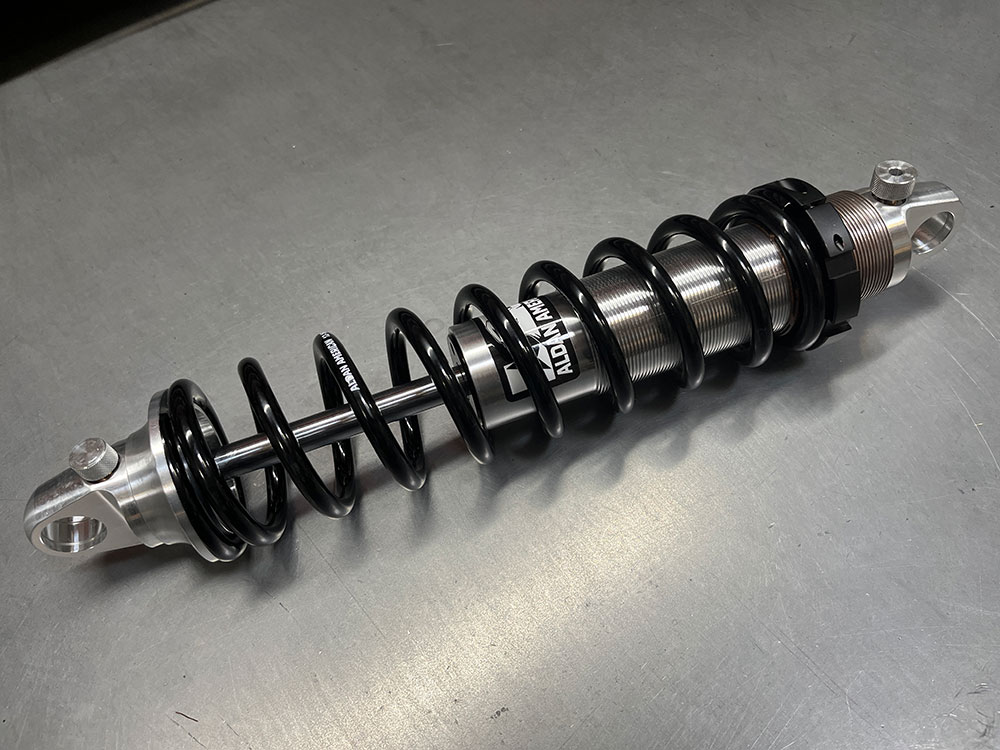 What are the benefits of coilovers?
Compared to OEM suspension components (coil or leaf springs with separate shock absorbers), coilovers are compact and allow optimizing the spring rate by changing the easily replaceable coils. In addition, altering ride height can be done by turning the threaded adjuster on the shock absorber body, which changes the preload on the springs.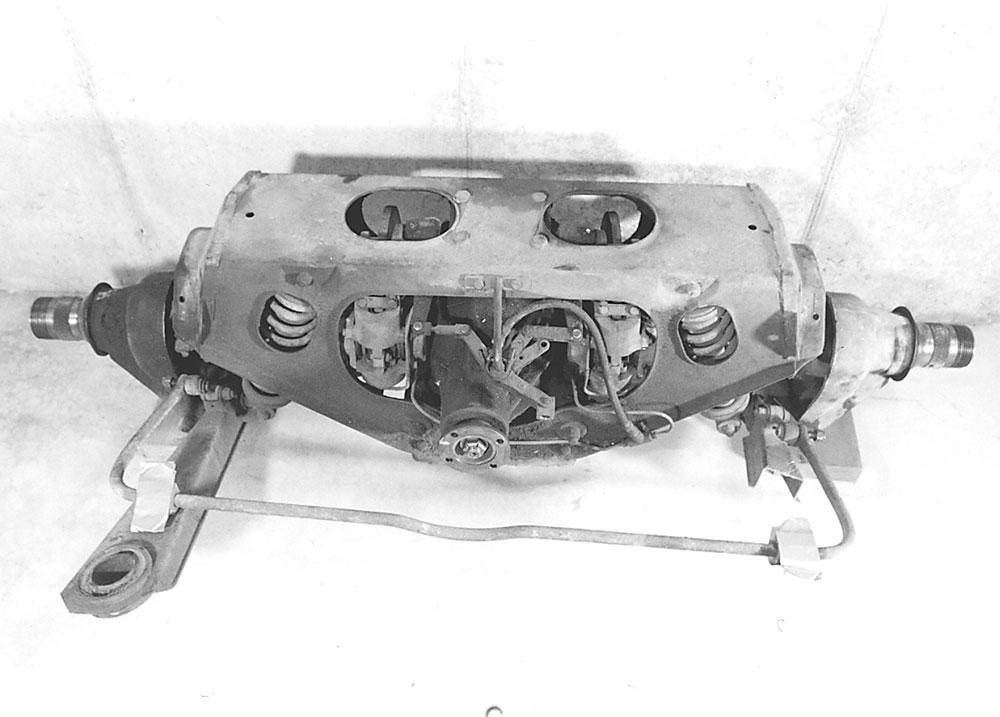 Read More: 1969 C10 Front Suspension Overhaul
Initial Introduction Of Coilovers
Coilovers have been around for a while. They began showing up on race cars in the '50s and '60s, but what caught the attention of many hot rodders was the use of four coilovers on the independent rear suspension of Jaguar's XKEs introduced in 1961. Subsequently, there were many attempts at using coilovers on custom Independent Rear Suspension and solid axle installations, but the problem was in those days there were few options in coilover length, spring rate, or damping rates, but all that has changed. Aldan American offers coilovers in a variety of extended lengths, from 11 to 19 3/4 inches, three different damping options, and spring rates from 100 to 800 lb/in.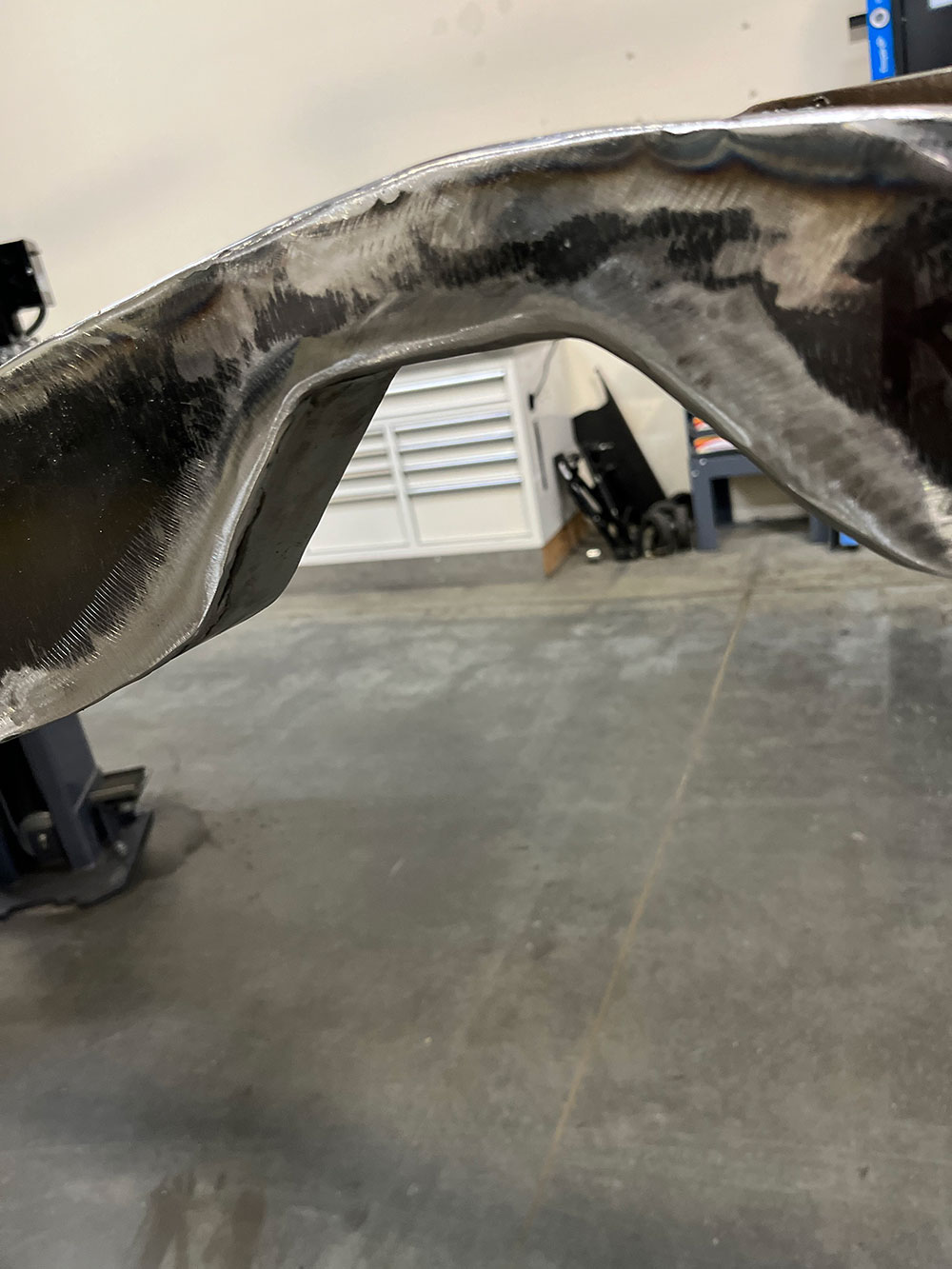 Aldan American Suspension
Aldan American has been a leading manufacturer of shock absorbers and coilovers since 1981. Their shock absorbers are CNC machined from aircraft-grade 6061-T6 billet aluminum. This process makes them incredibly strong and ultra lightweight when compared to forged steel shocks. For longevity, Aldan shocks use low-friction Viton seals and O-rings and the shock's shafts are heat-treated, chromed, and finish ground before final assembly to reduce seal friction. Aldan offers shock absorbers with a variety of damping options that include fixed valves, single adjustable that allow compression or rebound rates to be tuned, and double adjustable that provide tuning of both functions with 66 independent settings. Shocks for coilover applications have threaded bodies to accept the adjustable retainer used to set preload on the springs.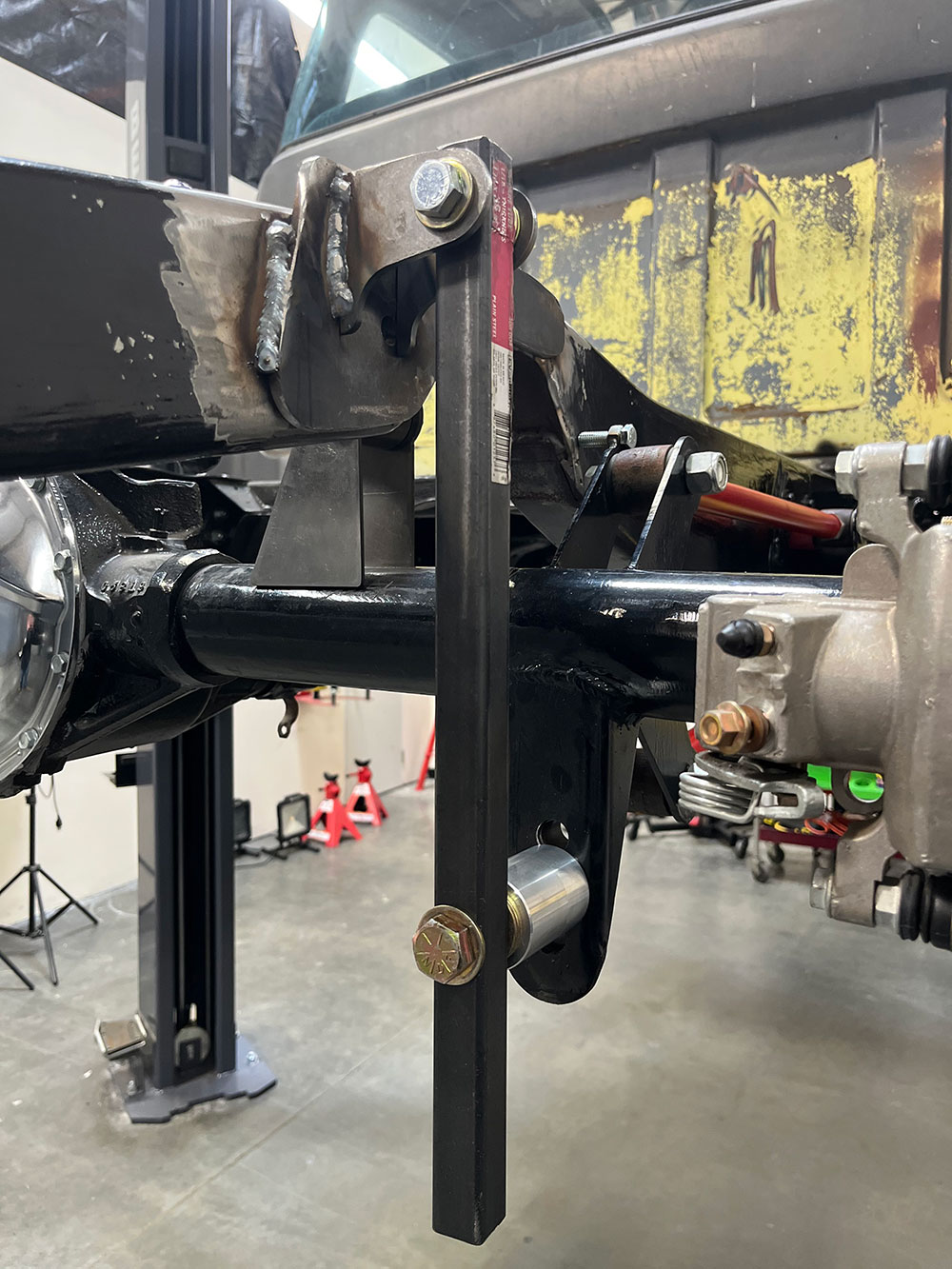 How do I know what size coilovers I need?
To select the proper-length coilover for any application, measure the distance between the upper and lower mounting points with the chassis at ride height. Then simply select a coilover with open and closed dimensions that will fit with two-thirds of the shaft out of the shock body.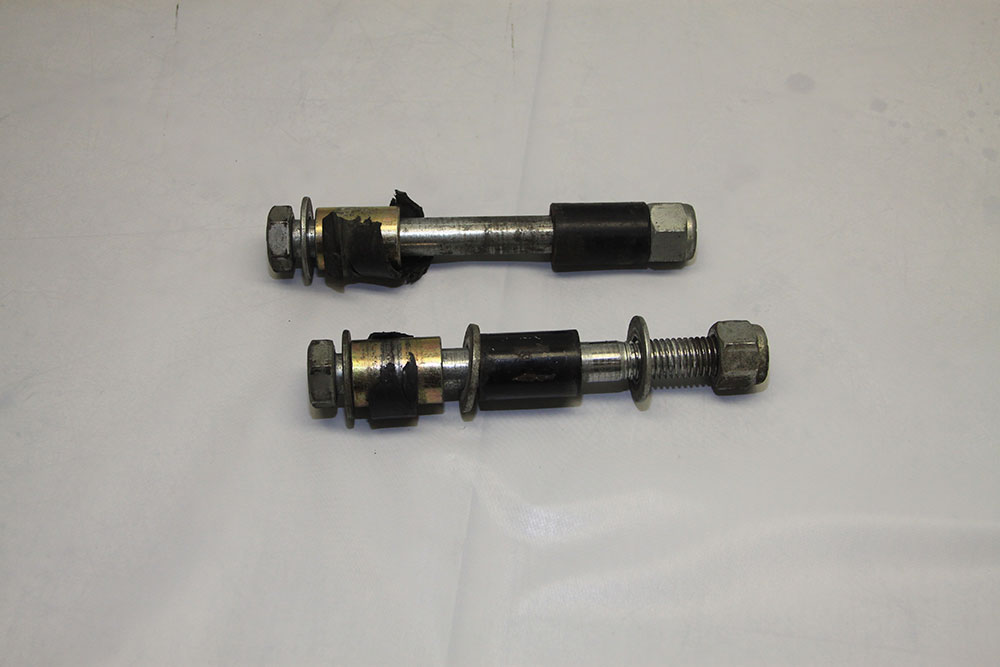 Before choosing coilover springs there are some terms that you should be familiar with: vehicle weight, as the name implies this is the total of everything from the ground up; sprung weight, which is supported by the springs; unsprung weight, that not supported by the suspension (wheels and tires, brakes axle housing); and half the components attached to the axle from the chassis (four-bars, Panhard bar, and so on). Another important term to be familiar with is spring rate, which is the amount of weight required to deflect a spring 1 inch. The lower the spring rate, the softer the spring.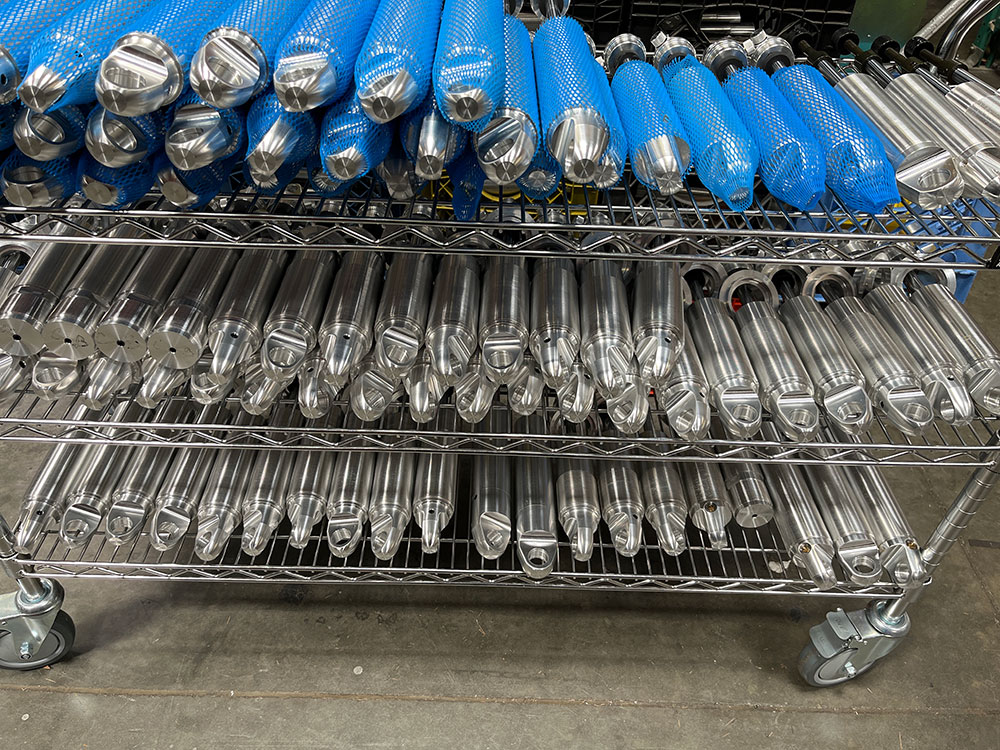 How To Calculate Sprung Weight vs Unsprung Weight
When selecting springs the best method is to axle weight the vehicle then calculate the unsprung weight—this is the hard part, so you may have to guess. A typical 9-inch rear end assembly tips the scales at just under 200 pounds, and although wheels and tires vary greatly, published shipping weights may be available.
Read More: Affordable Coilovers For F-100 Crown Vic Front Suspension Swap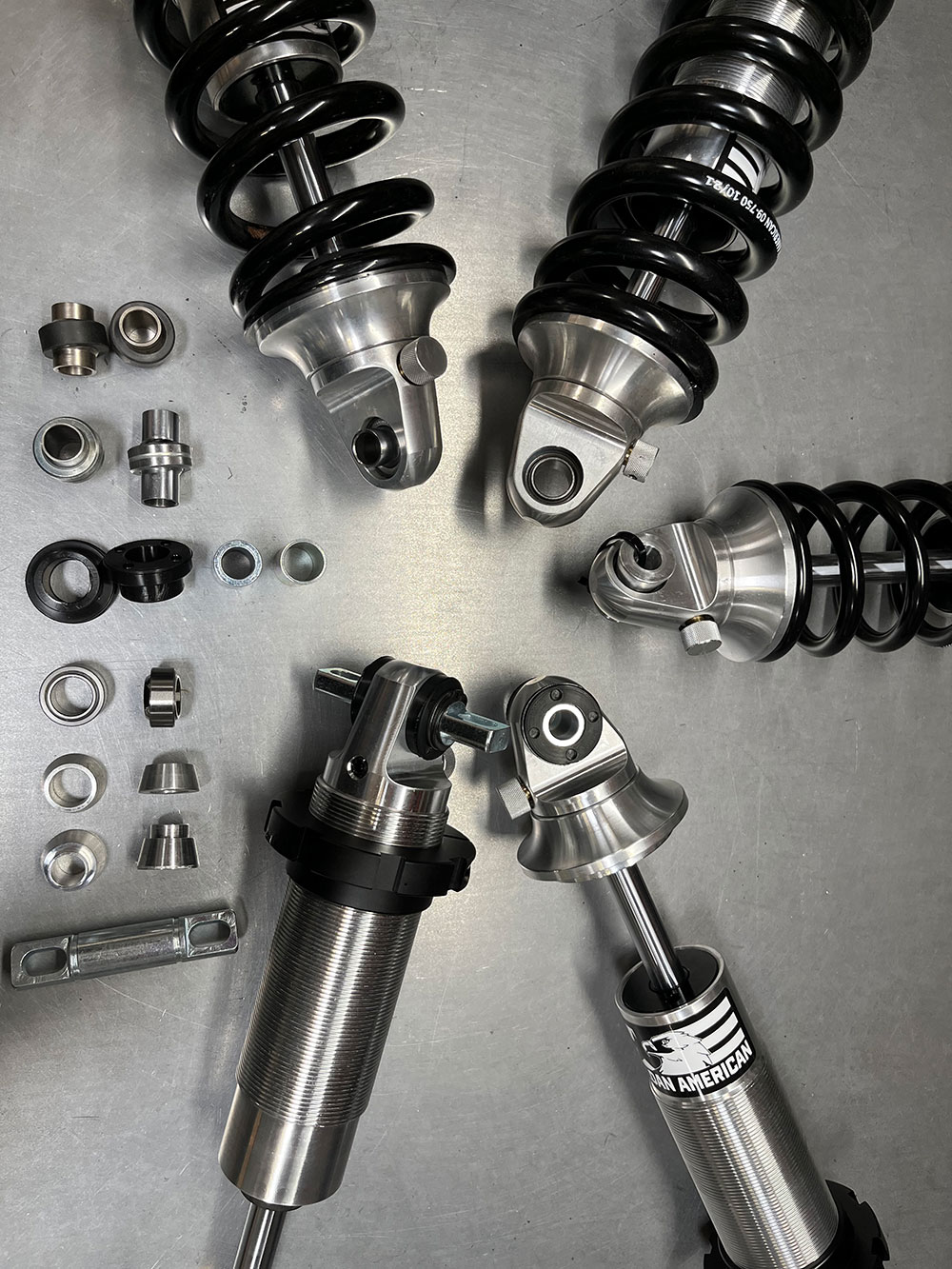 How To Pick The Right Spring Rate
Once the unsprung weight is determined, subtract that from the axle weight then divide that number by two and you have the sprung weight. As an example, if a truck's rear sprung weight is 1,400 pounds the weight on each rear spring is 700 pounds. Divide 700 by 2.5 (the constant Aldan recommends) and the result indicates 280-pound springs are appropriate.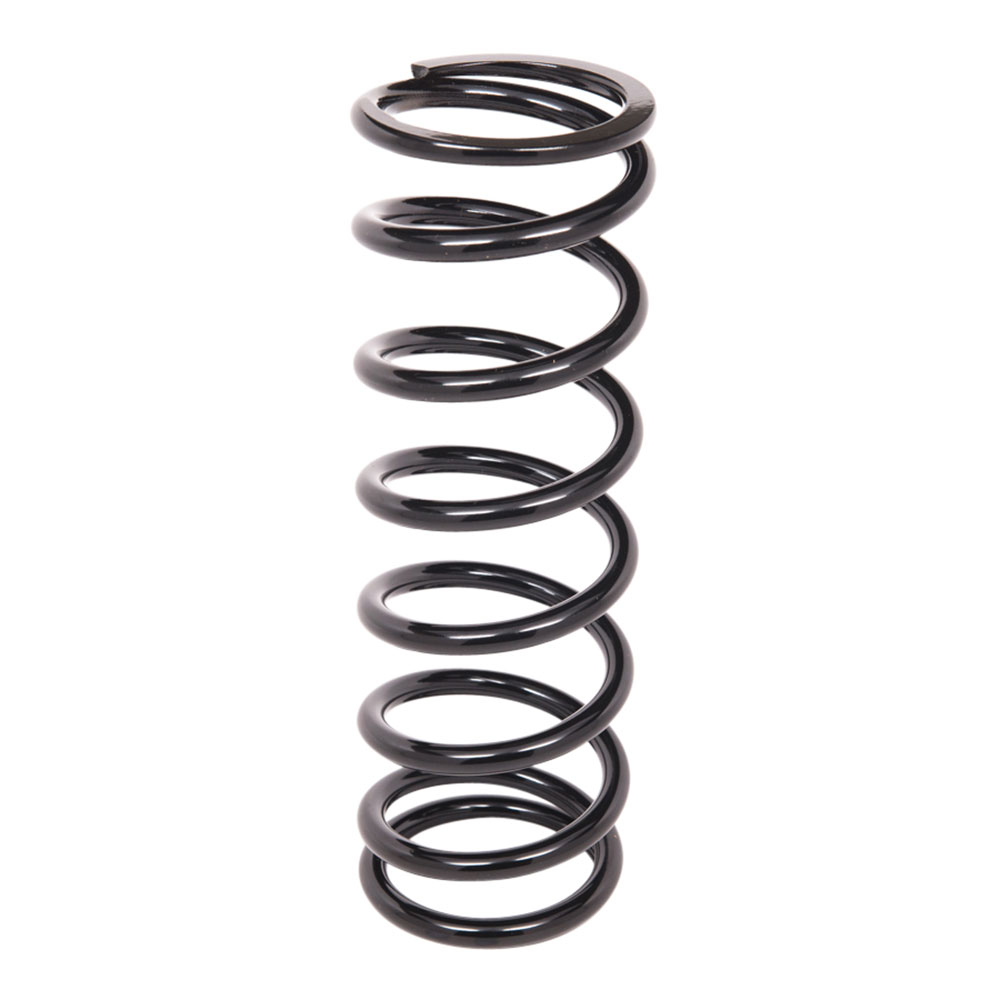 How does shock angle affect spring rate?
Another consideration when selecting coilover springs is the mounting angle. The greater the installed angle, the stiffer the spring rate must be to support the same weight. Aldan uses the following mounting angle correction factors:
10°…………………………………..  0.98
15°…………………………………..  0.93
20°………………………………….   0.88
25°………………………………….   0.82
30°………………………………….   0.75
That means coilovers that would require 300-pound springs using our original calculations would require 400-pound springs when mounted at a 30-degree angle.
With the coilovers installed all that's left to do is make any adjustments necessary. Obviously there's nothing to do with non-adjustable shocks, fortunately Aldan's valving works well in most applications.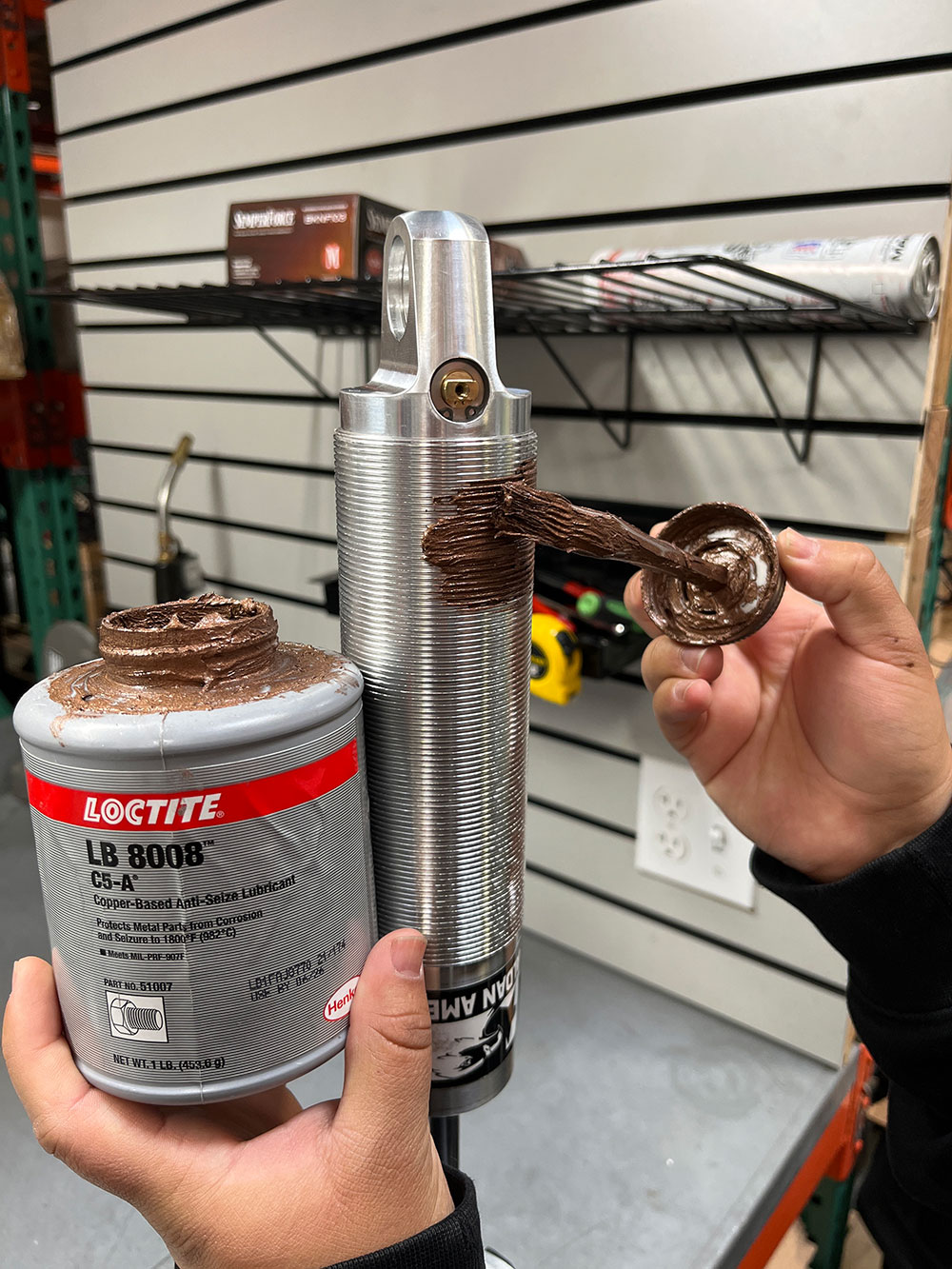 How To Adjust Coilover Rebound
On rebound adjustable shocks there are 11 settings, Aldan's Gary Nelson will often start with three clicks clockwise from the softest setting as a starting point. From there adjustments can be fine-tuned as required.
How To Adjust Coilover Compression
For compression adjustments Nelson suggests starting on setting number one of the six positions available and then making further adjustments as necessary. Be aware the compression knob doesn't have a stop and will rotate 360 degrees. As the adjuster is a barrel valve, if the knob is rotated past six it returns to position one.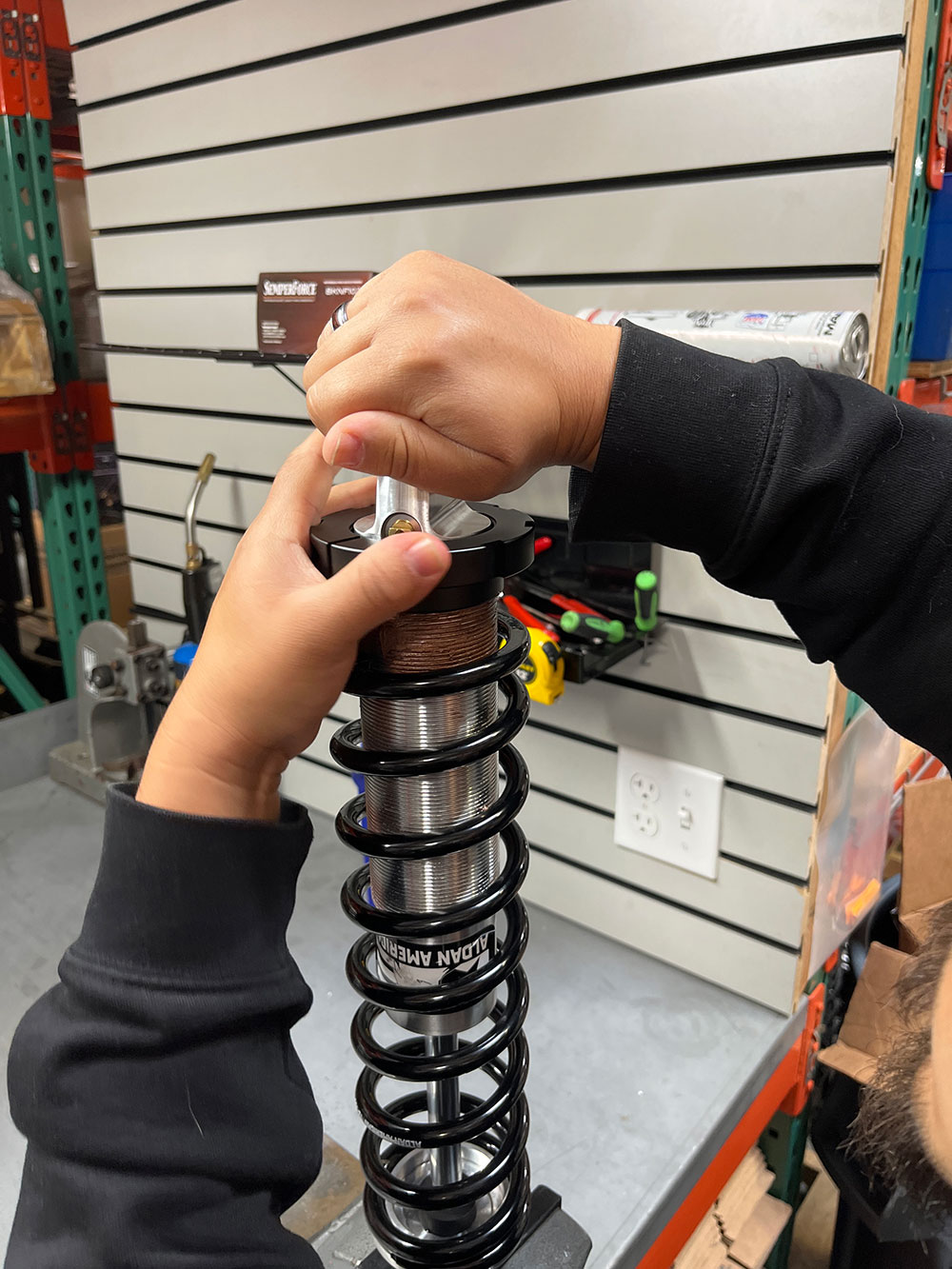 Read More: Making A Canyon Carving C10: Big Brake Kit & Suspension Upgrades
When it comes to suspensions, Aldan coilovers tick all the boxes on the classic truck performance wish list: they provide excellent ride and handling characteristics, the spring rate can easily be changed, and ride height can be adjusted. What else could you ask for?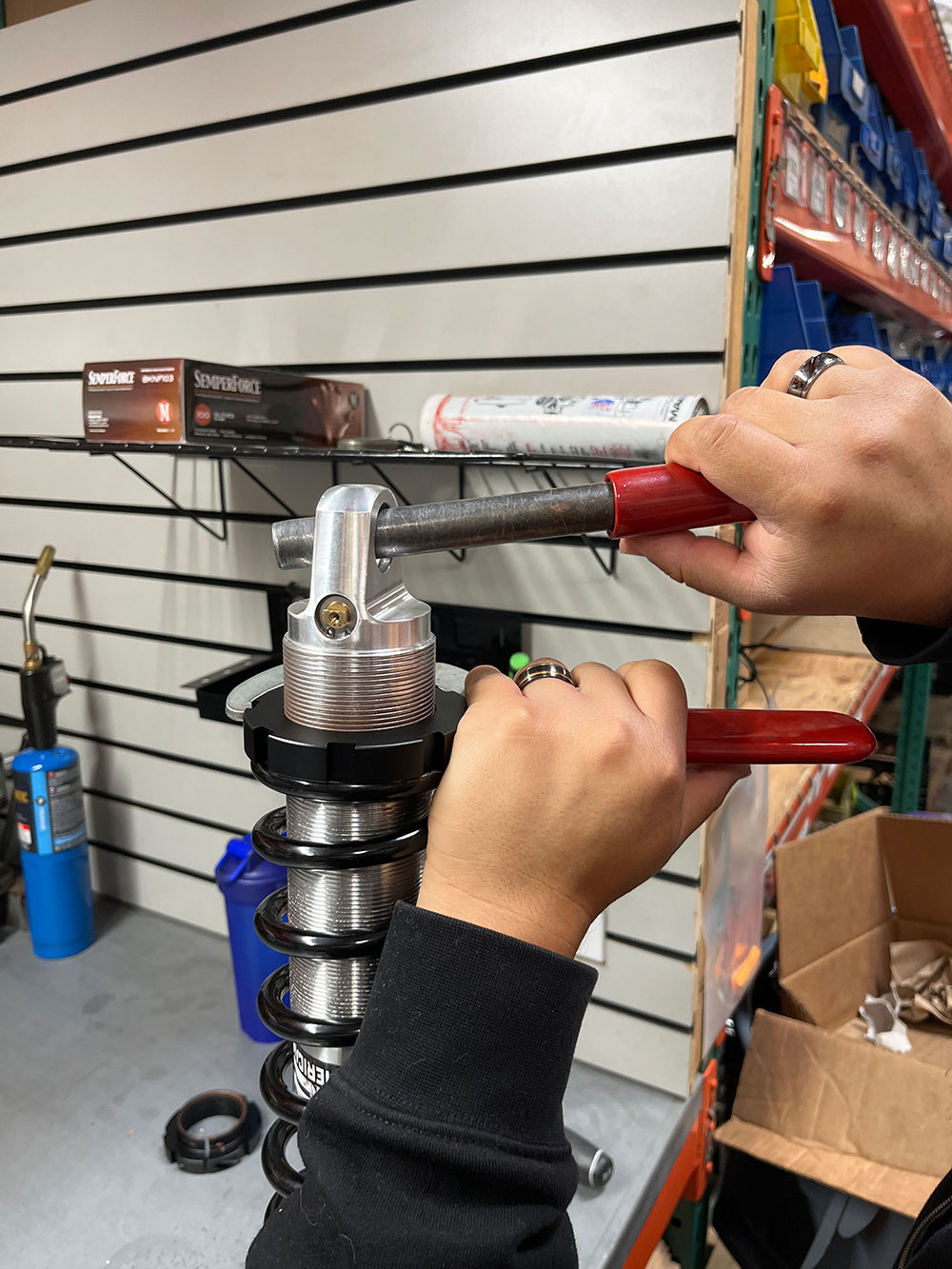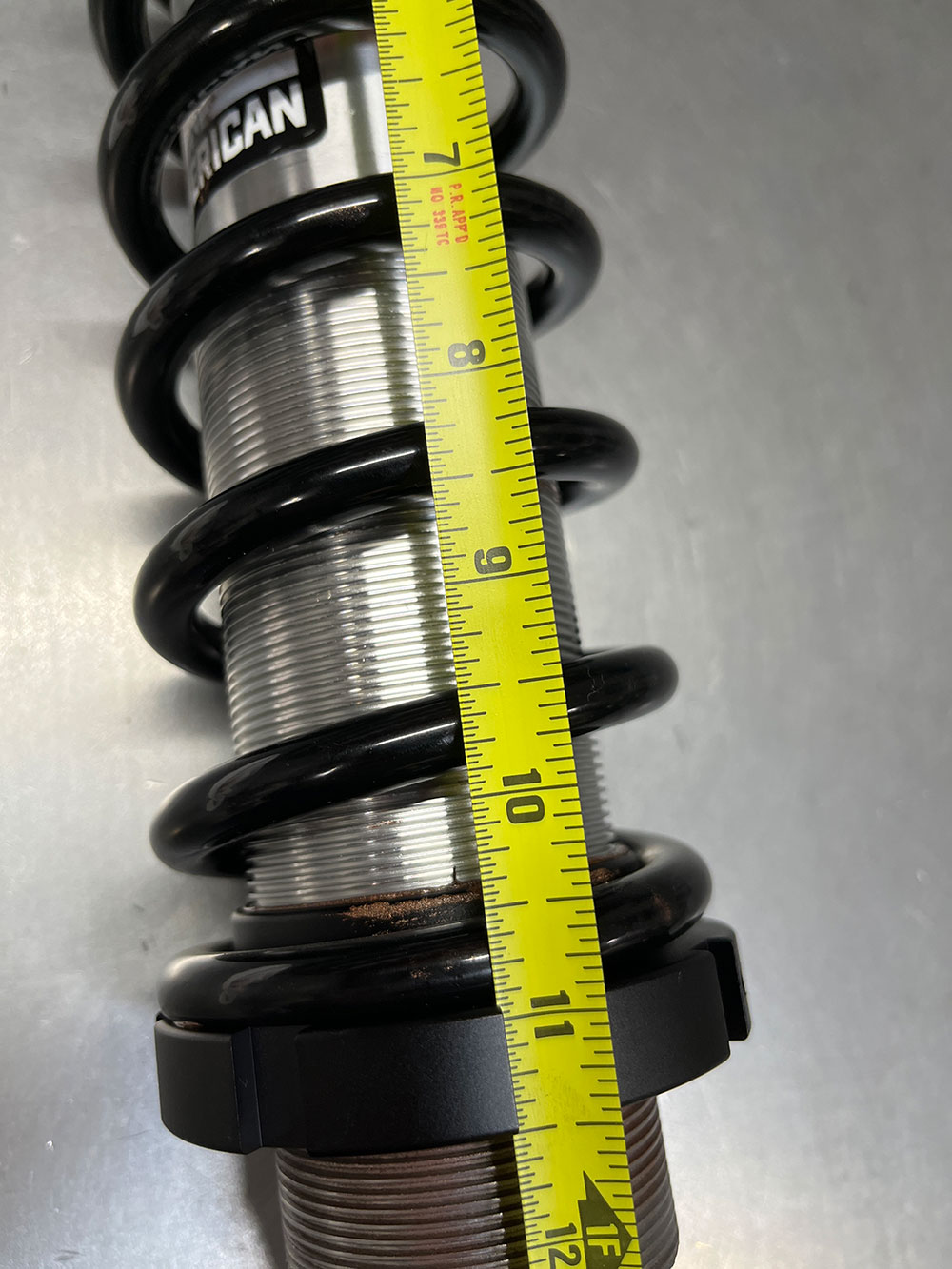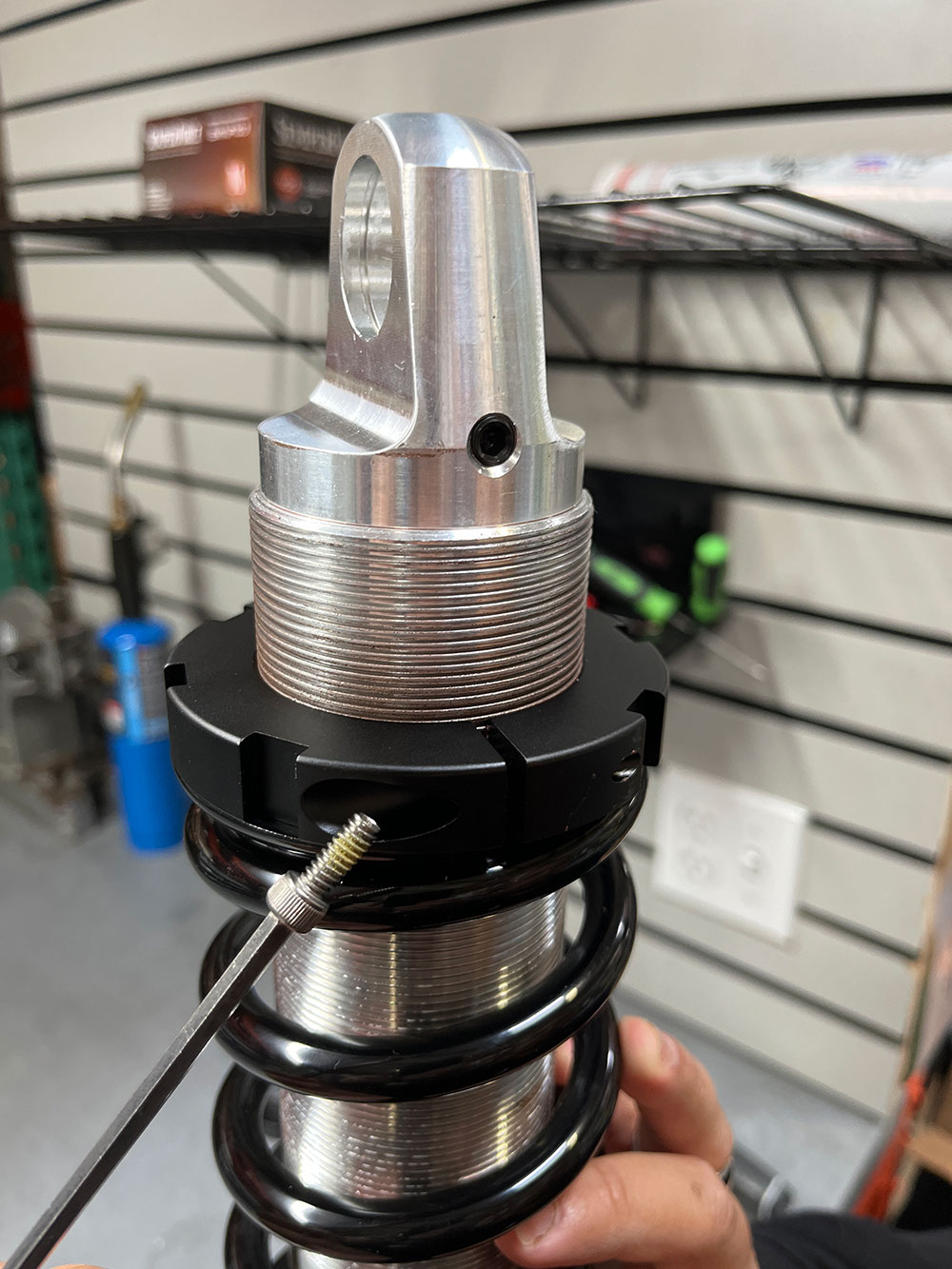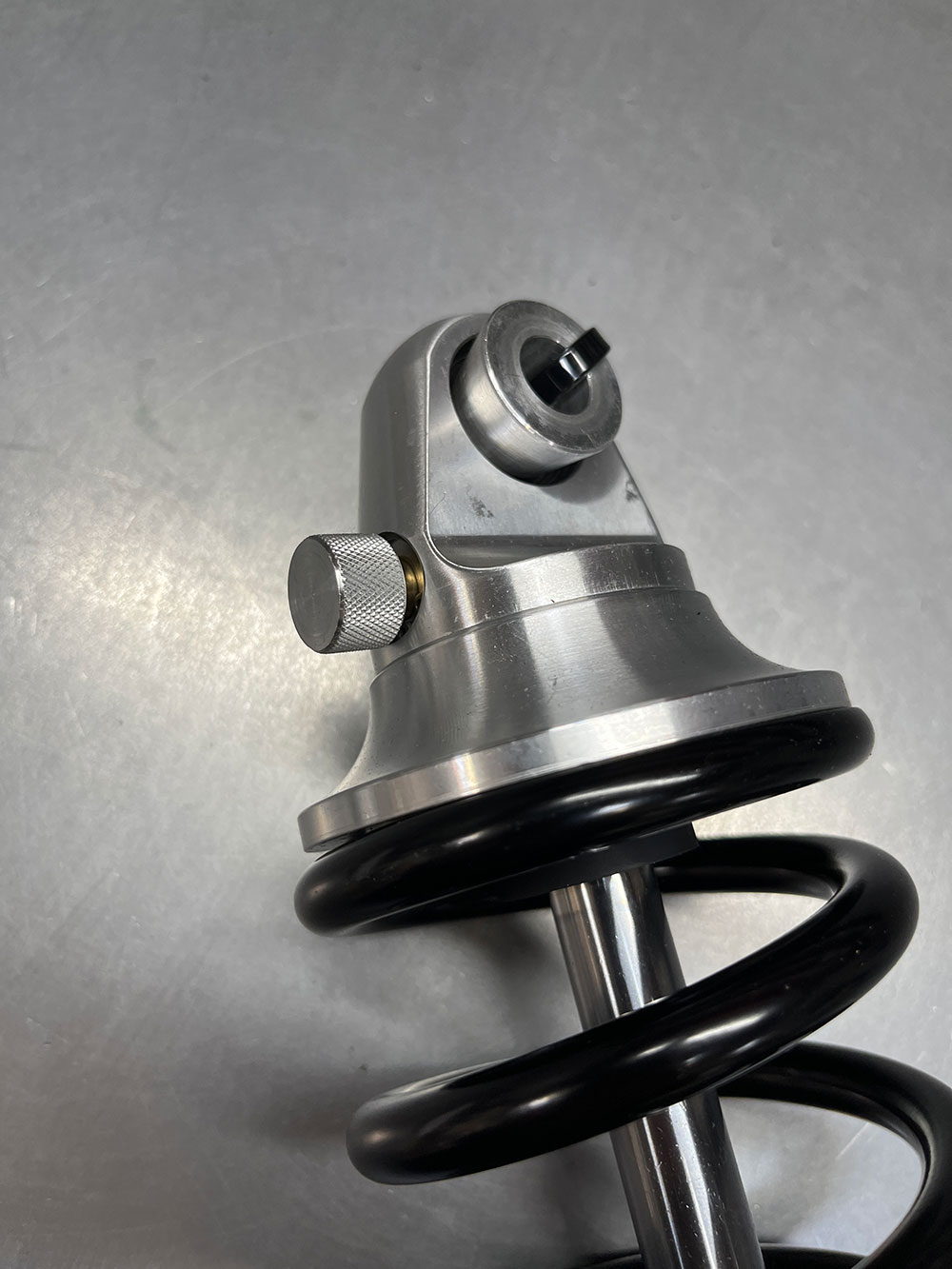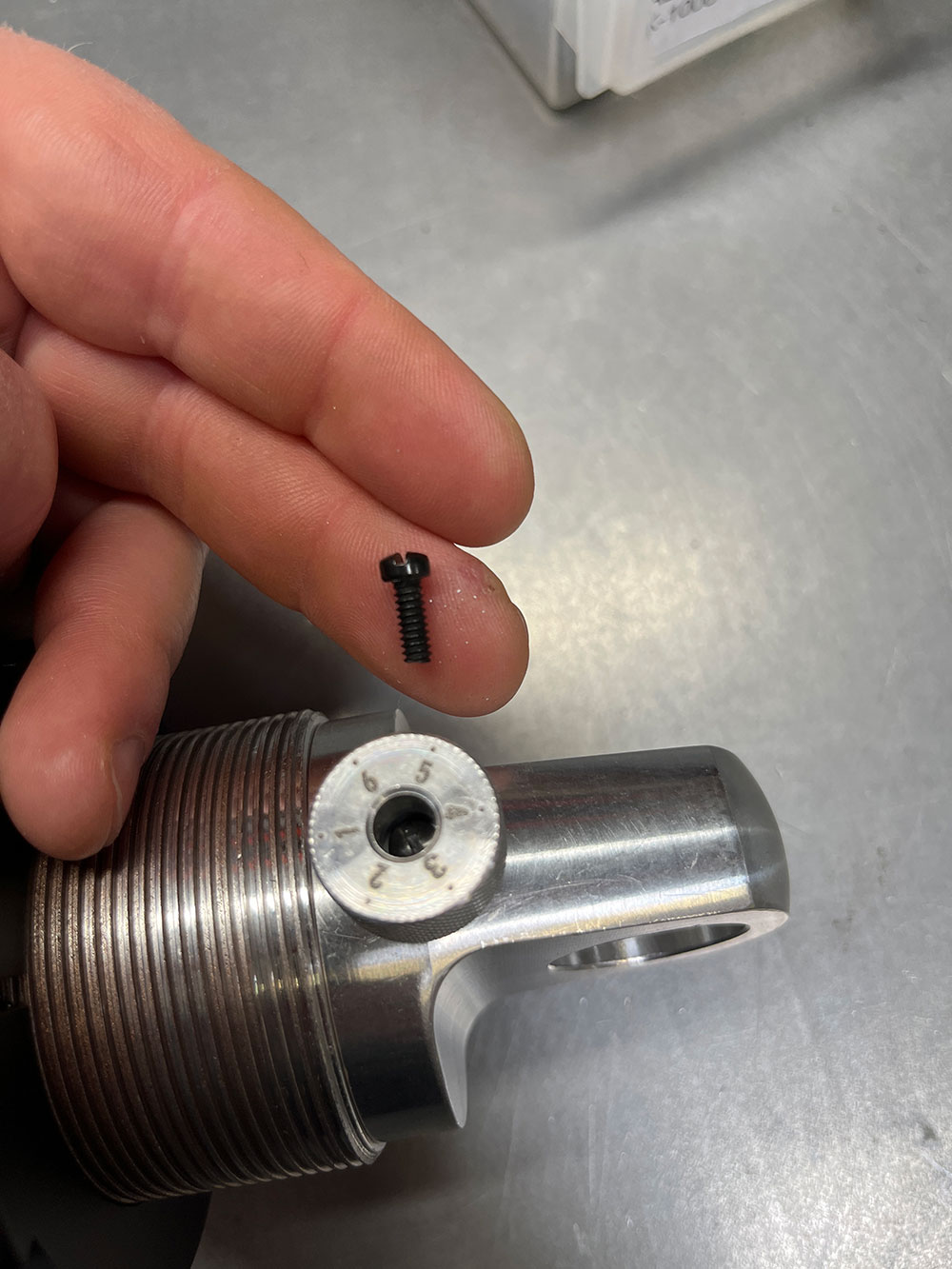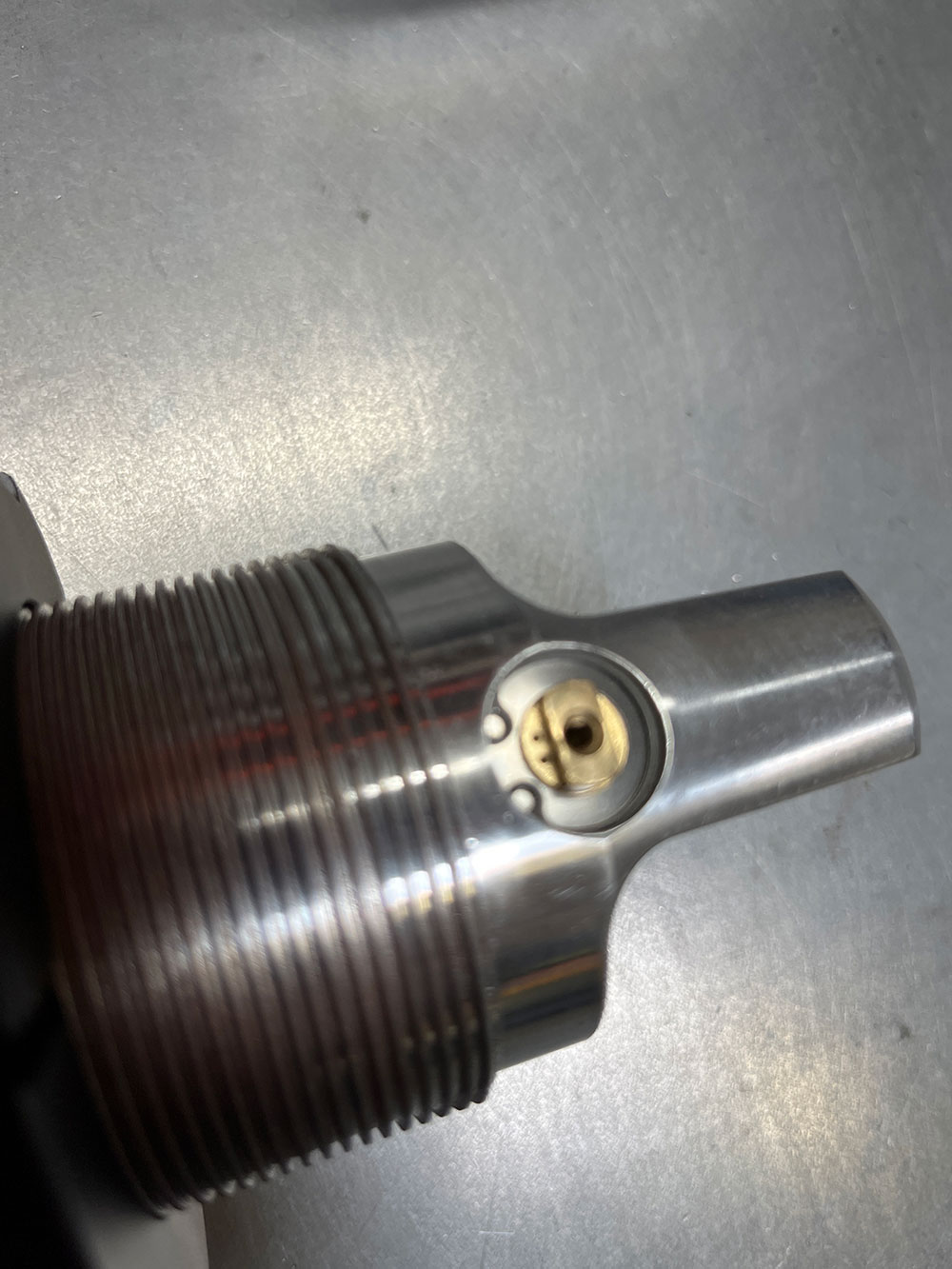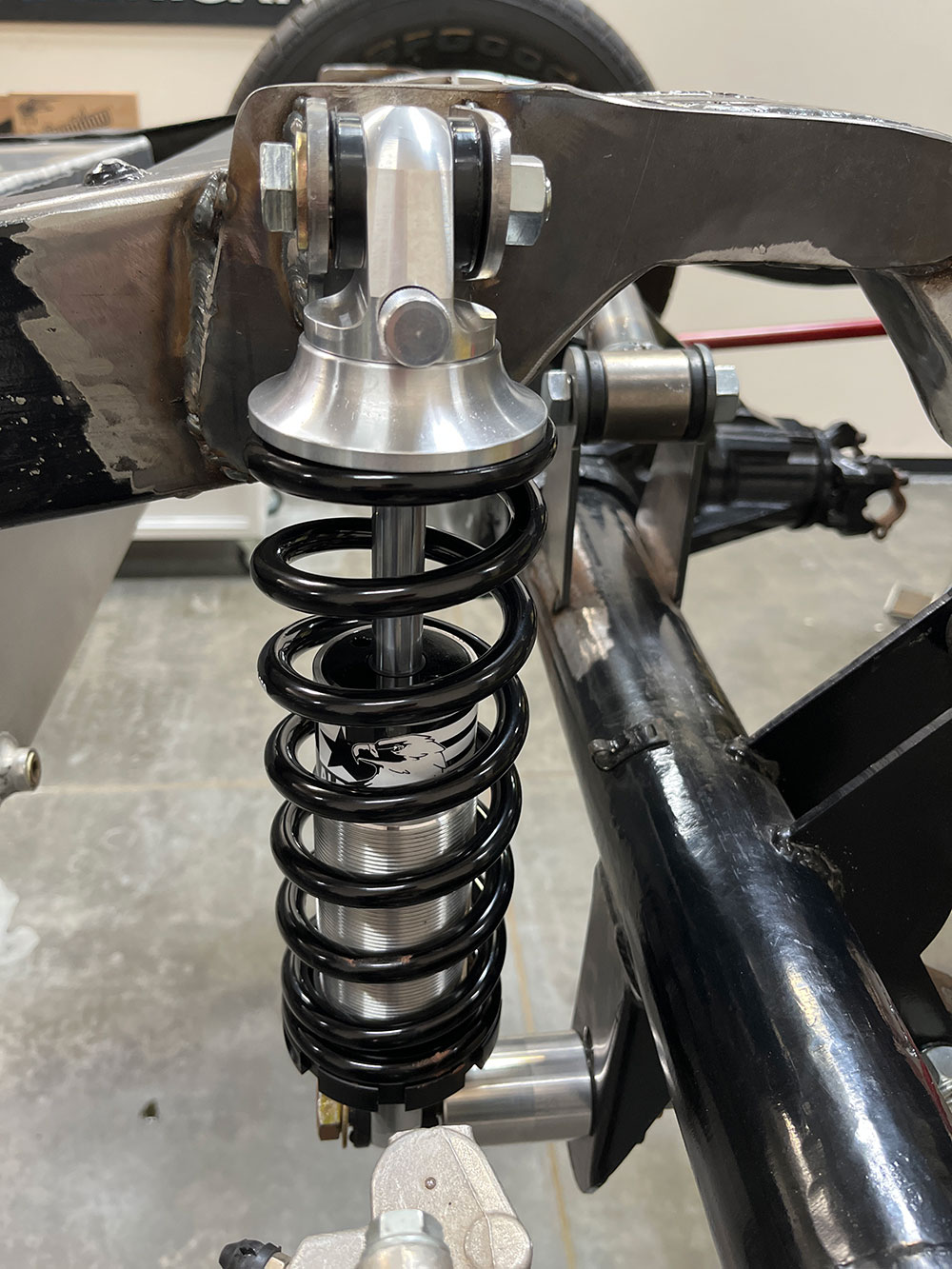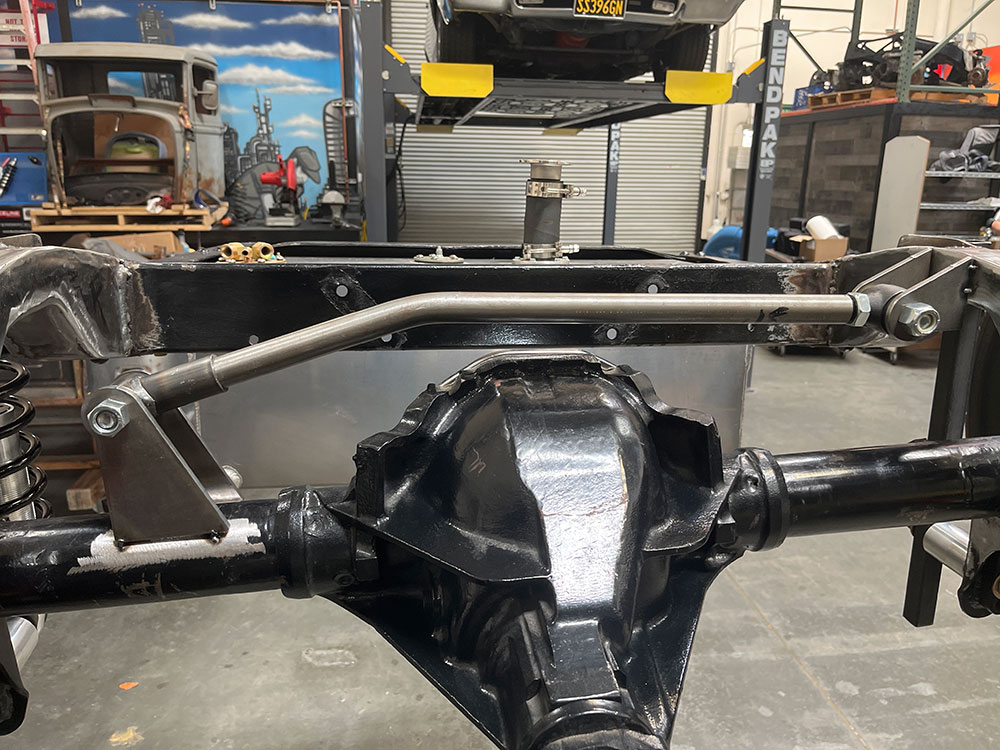 Source
Aldan American
(310) 384-7478
aldanamerican.com