Choosing Your Next EFI Fuel Pump
By Evan Perkins   –   Photography by the Author
Fuel pumps used to be simple. They bolted to the side of your engine, were 100 percent mechanical in nature, and usually had enough capacity built in to handle some basic engine upgrades. Plus, they were cheap, simple, and easy to replace. As the induction systems that power our rides have evolved, so have the fuel systems required to power them. With modern EFI, choosing the right fuel pump is more critical than ever to longevity and power.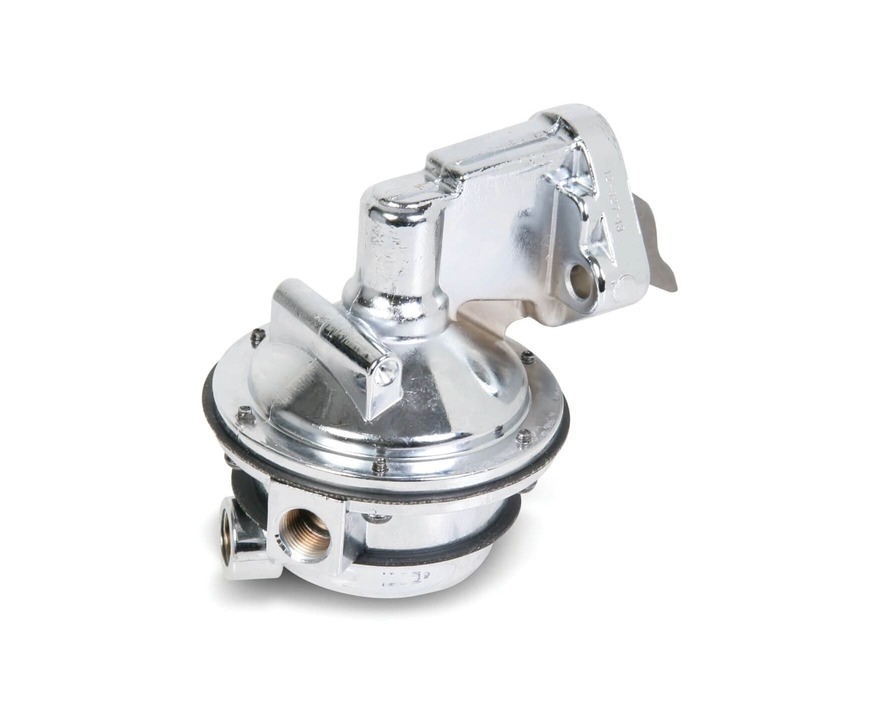 Fuel Pump Sizing
Choosing the right size fuel pump not only ensures your engine will be fed the quantity of fuel it requires, but it should also be a consideration for any future modifications you have planned. Let's face it, no one enjoys crawling under their car, inevitably spilling fuel–which is worth its weight in gold these days–and swapping out a new-ish fuel pump for a larger one. That's why it's always advisable to assess any planned upgrades and build out the fuel system accordingly. For example, a pump that flows 255-LPH (liters per hour) will support roughly 550 fuel-injected horsepower. However, there are a few things that can affect that rating. If the engine uses E85 or other alcohol-based fuels (assuming the pump is rated to tolerate them), they burn at different stoichiometric ratios than gasoline and will require more fuel per unit of air. That means the pump must work harder and flow more when using these fuels and the supported horsepower will be lower. Engines with power adders tend to burn more fuel than a comparable naturally aspirated engine of similar displacement, and hence will also require a larger pump.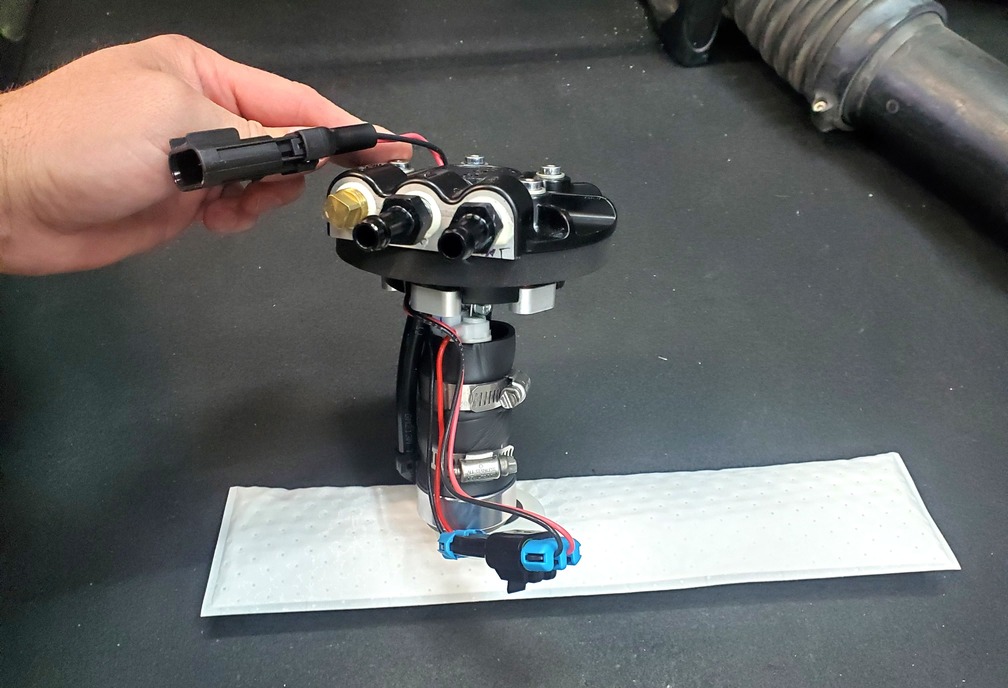 Also, fuel pumps are typically able to flow a greater volume of fuel at lower pressures. A pump might flow one volume at 43 psi and a lesser volume at 60 psi. Knowing what pressure your fuel injection will operate at is key to evaluating if a particular fuel pump will deliver sufficient flow.
If your engine was run on an engine dyno before being installed in a car, knowing the BSFC (brake specific fuel consumption) is the best way to accurately size your fuel pump. The math problem works out like this:
Peak Horsepower x BSFC = Max Fuel Required (typically measured in lb/hr)
Pumps are typically rated in gallons per hour (gph) so some additional conversion will be needed, i.e., dividing by the specific weight of the fuel you're using, about 6 pounds for gasoline and about 6.59 pounds for ethanol and methanol to get to gallons per hour. If you're shopping for pumps rated in the metric equivalent of liters per hour, which many pump manufactures now use, you'll need to convert gallons per hour to liters per hour. It's important to make sure the units of measure are equal for accurate comparison.
Check It Out: Oil Ring Tech
Fuel Pump Styles
First and foremost, an EFI fuel pump is required to deliver significantly more fuel pressure than a comparable carbureted pump. Multi-port fuel injection (one injector per cylinder) typically runs between 40-60 psi, though some race systems can operate even higher.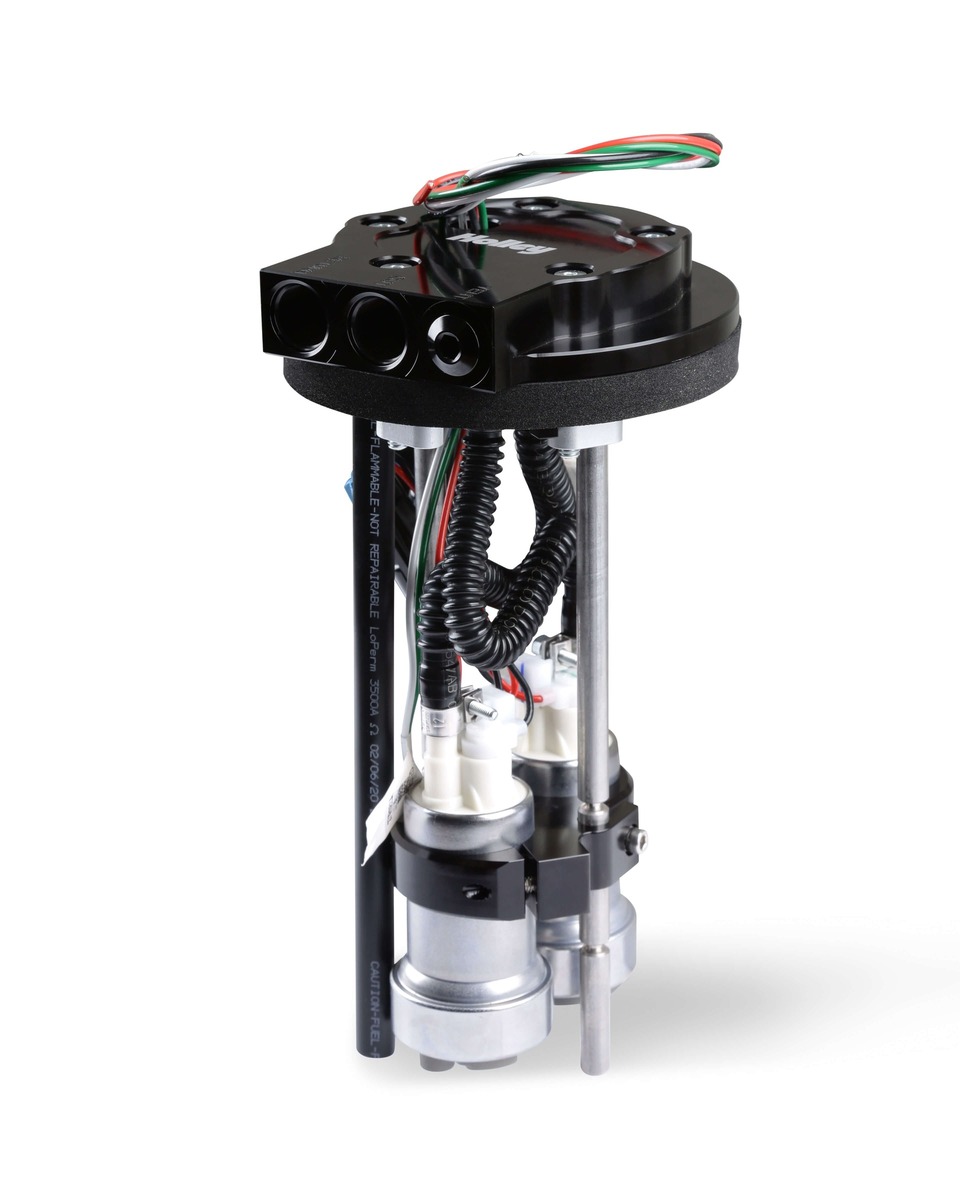 The most important consideration for your new fuel pump will be how it's mounted. In the early days of fuel injection, it was common to mount the pump along the framerail, where it could be easily reached. While this was great for maintenance purposes, manufacturers soon realized that this made for a pump that was both loud in operation and prone to overheating and vapor lock. To combat those issues, fuel pumps started to be installed inside the fuel tank. The volume of fuel in the tank helped to quiet the pump's operation, and act as a coolant to help regulate the pump's operating temperature. The result was a quieter, longer lasting pump.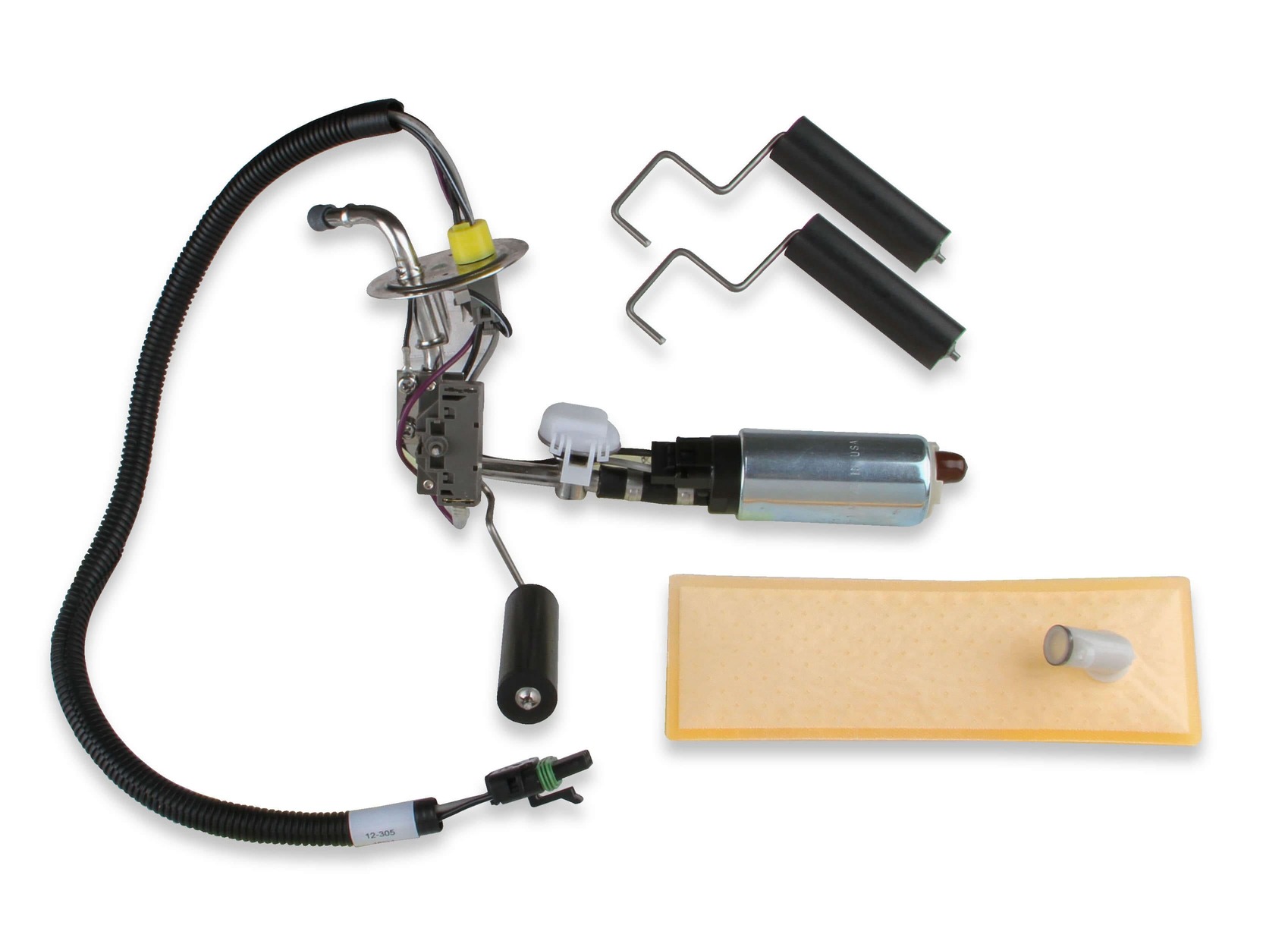 In-Tank Options
Depending on the make and model of vehicle you're building, the aftermarket has a host of in-tank fuel pump options that deliver modern reliability. For common applications, Holley's Muscle Car EFI Modules are a great option. These drop into your factory tank in place of the fuel level sending unit and combine a new level sender and pump into an easy-to-install unit. They also feature an internal fuel pressure regulator that directs excess fuel flow right back into the tank. These are a great option if you're building one of GM's common models, such as a Camaro, Corvette, or Chevelle, however if you've got something a little off the beaten path in the works, there is a better option just for you.
Holley's In-tank Muscle Car Diecast EFI Modules are the hot ticket for just about any fuel tank between 7 and 12 inches deep. They are offered in return-style and return-less configurations and install simply by drilling a hole in the top of the tank. Once the hole is drilled, the module drops into place and small cams swing out while the pump is tightened down. These cams grab the sheetmetal of the tank and pull it flush while sandwiching a thick gasket.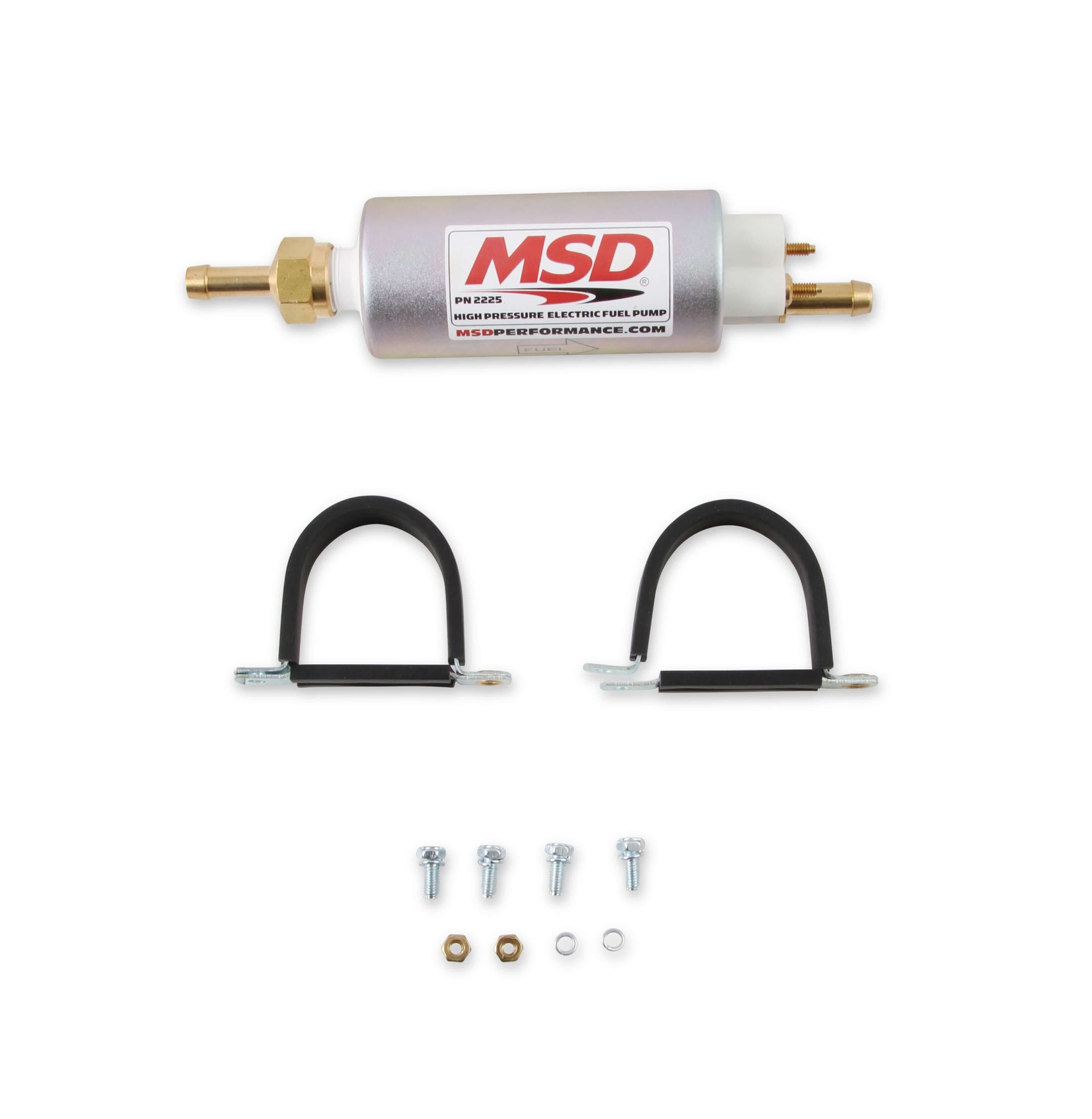 External Pump Options
While an internal pump is the best option for a street-driven vehicle, Holley also offers dedicated race pumps as well as some entry-level external pumps that are still great options. In some situations, where the tank is of an odd shape, it stands vertical, such as in many classic trucks, or any other scenario where an in-tank pump is not an option, in-line pumps will get the job done. There are several options available, and they are a great solution for cars that have been converted to EFI, such as Holley Sniper, but the original tank, originally intended for a carbureted engine, is maintained.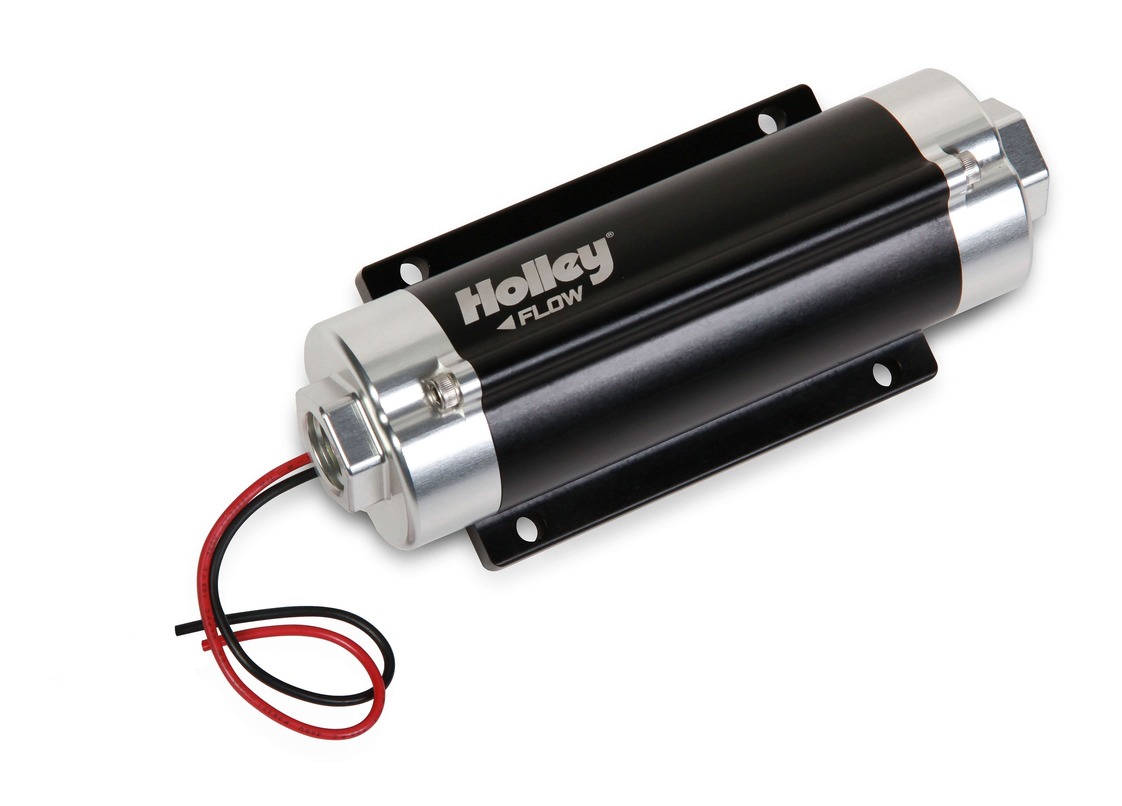 More Fuel: A Layman's Guide to EFI
Pumps such as the Holley Dominator in-line series are available in twin and single configurations and are compatible with nearly all fuel types. They are a staple in the racing world and can even be mounted in-tank if a custom tank/cell is being fabricated. The dual pump variants (such as PN 12-1800) are designed to run off one pump, but a pressure switch or other switching means can be used to turn on the second pump. This is especially useful for boosted or nitrous-assisted cars and helps to keep fuel temperatures lower when power demands are low.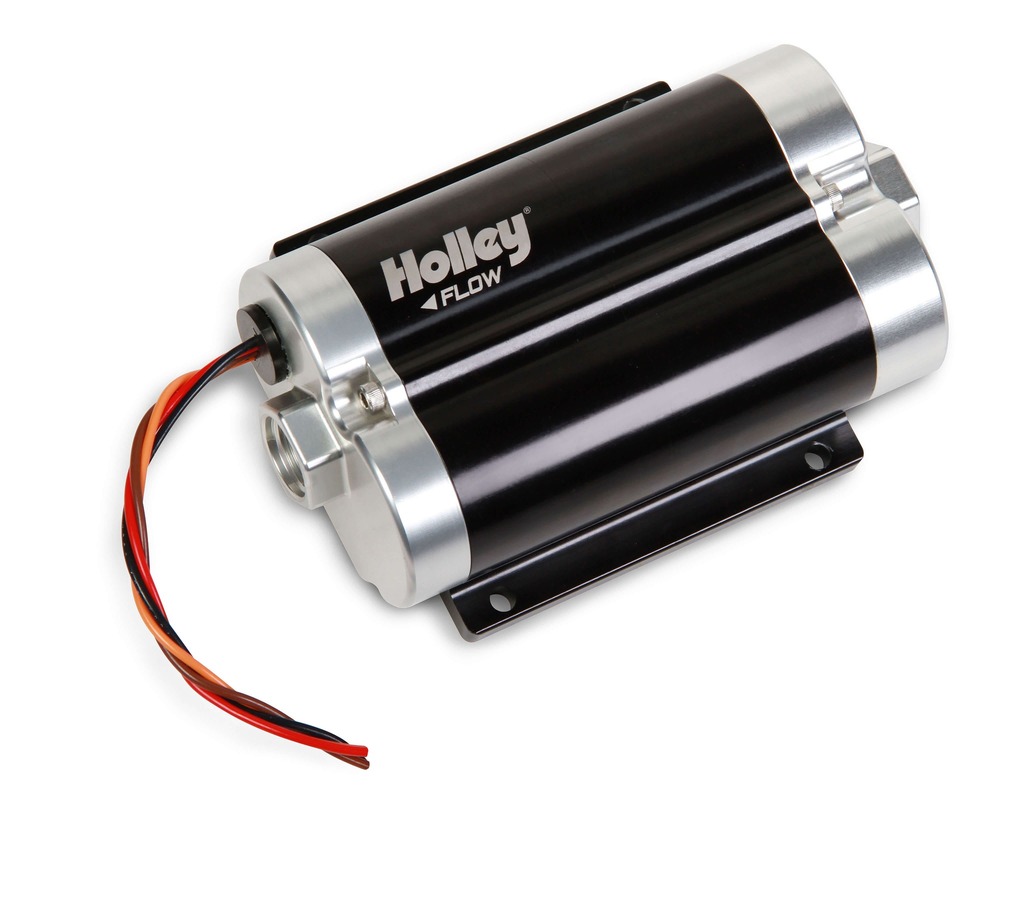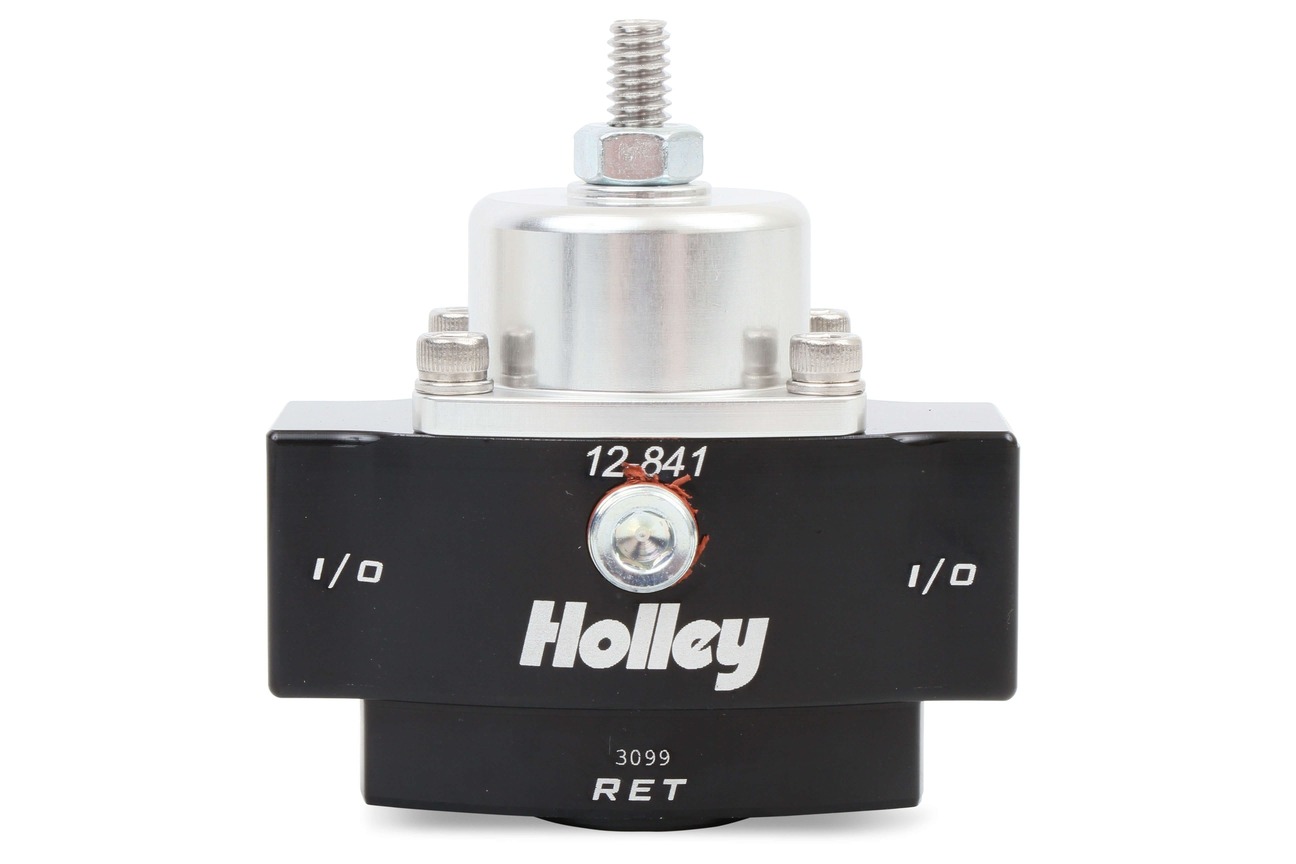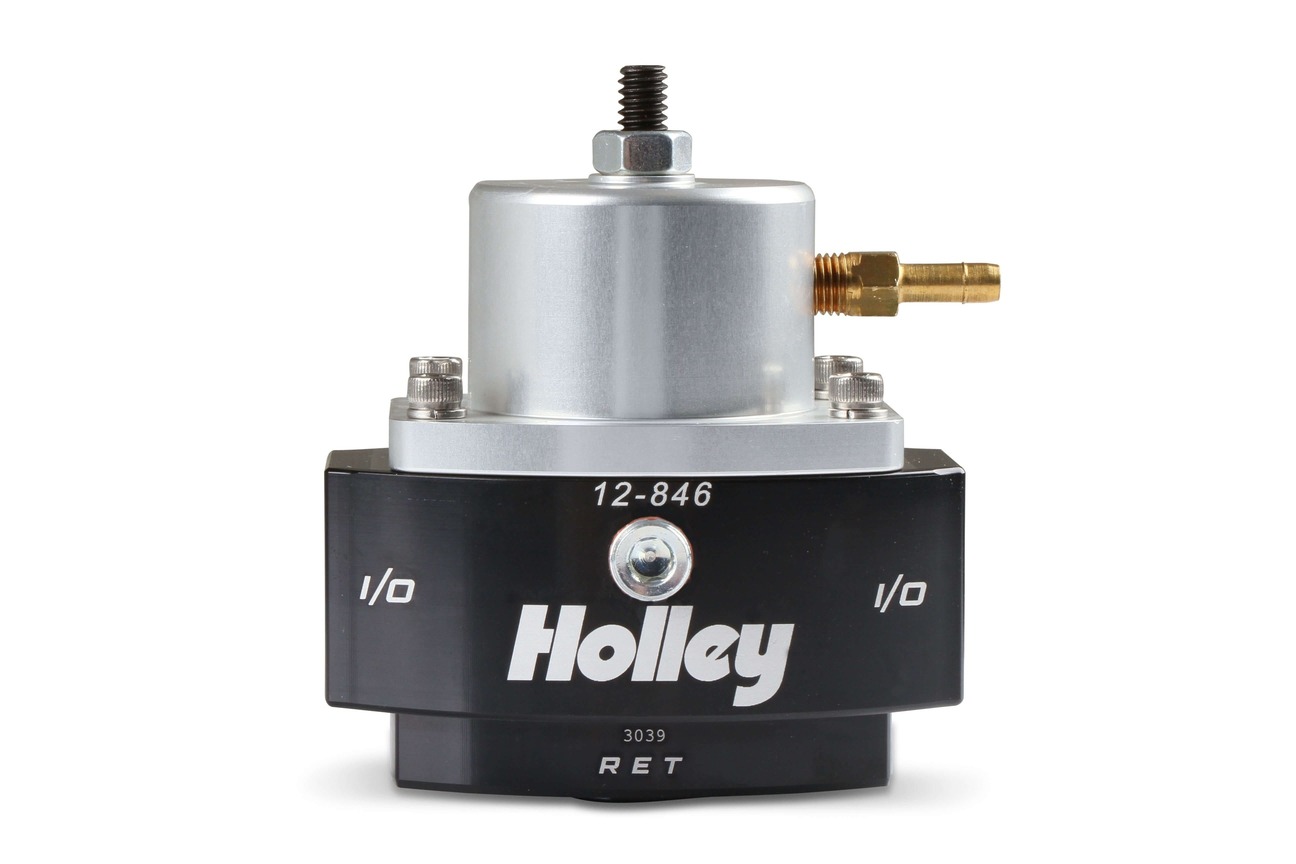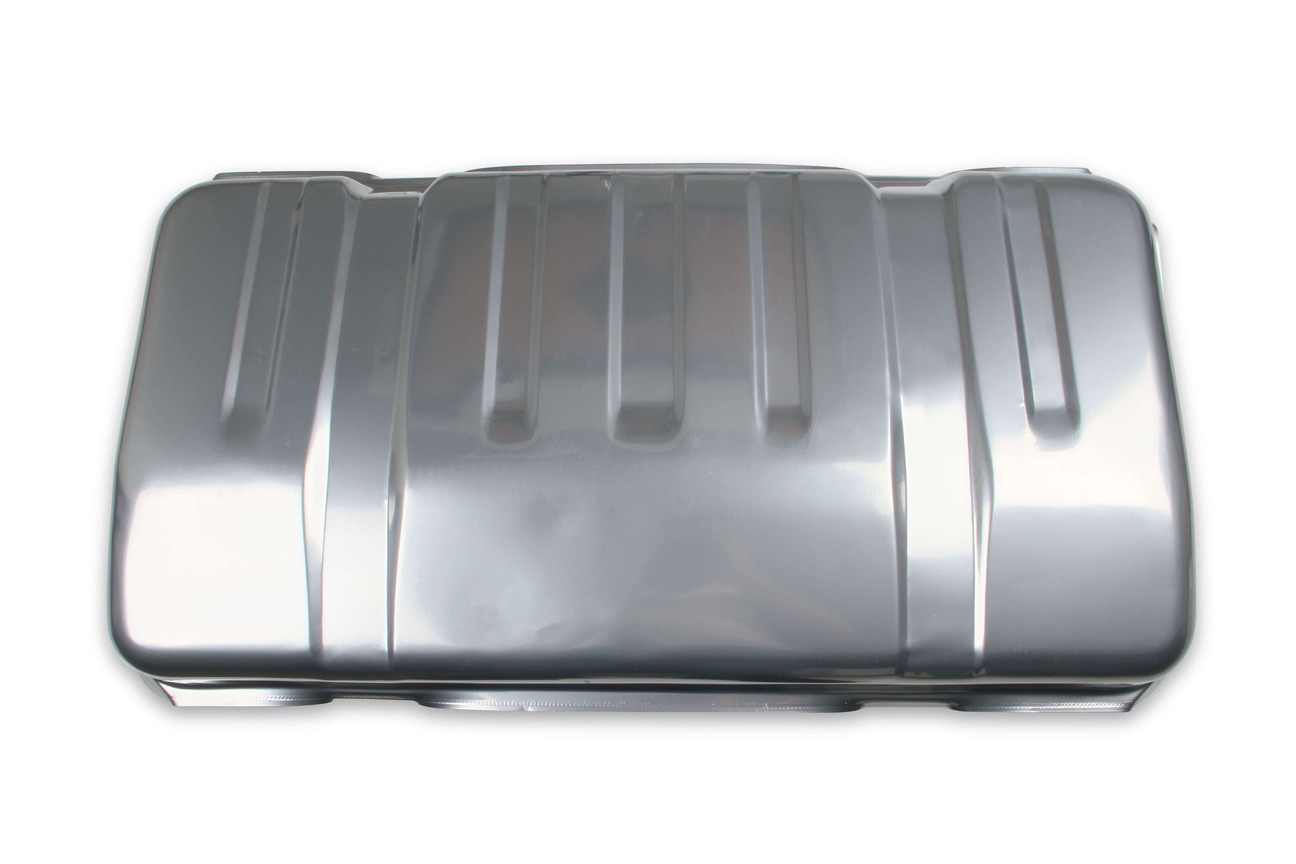 Source
Holley Performance Products
(866) 464-6553
holley.com