Which One is Right for You, Gear Reduction or Direct Drive?
By ACP Staff
At one time selecting a Chevrolet starter was easy enough, as there really was only one choice. However, since the late '80s, the OEMs have steadily moved away from direct-drive starters and toward gear-reduction starters, and the aftermarket has followed suit.
Although gear-reduction starters are more complex, making them more expensive, they are also smaller, lighter, and more efficient. These starters typically achieve a gear reduction ratio of 4:1. These starters use smaller, faster motors that draw less amperage. A 4:1 gear reduction ratio also means that a gear-reduction starter can often produce more torque than a much larger, heavier, direct-drive starter. In some cases, a direct-drive starter can weigh as much as two times more than a comparable gear-reduction unit. That represents a significant power/torque to weight ratio benefit, and it also means they are physically smaller and often easier to install.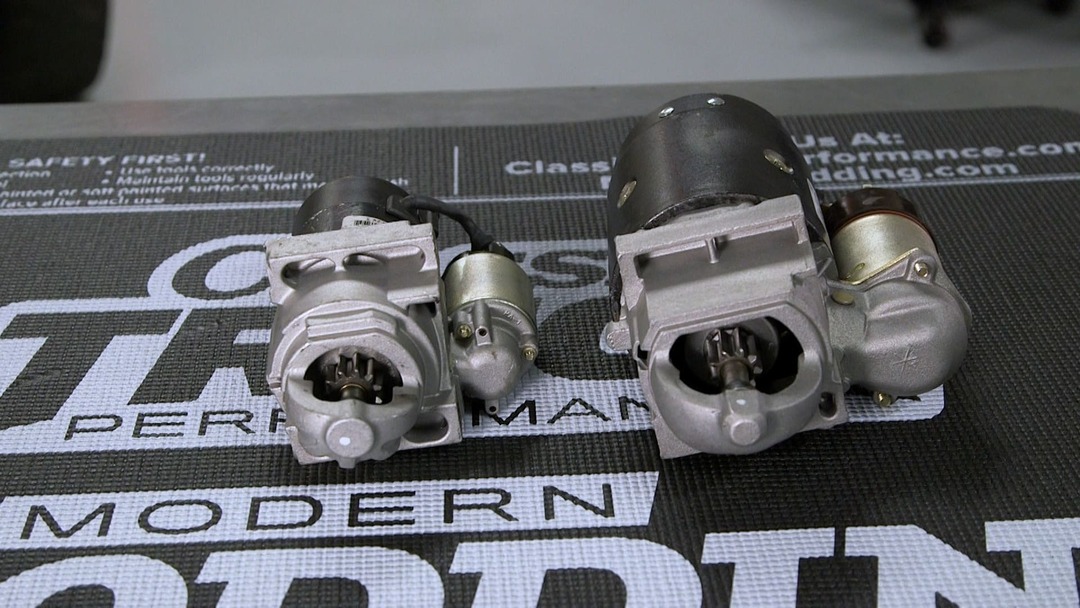 Learn More: Tips on Choosing and Installing a Starter
While gear-reduction starters have a variety of advantages in some cases, when originality is important, a direct-drive starter may be more desirable. Regardless of the type of starter used, when it comes to Gen I and II Chevy small-block starters there are two basic choices, and which is used depends on the diameter and tooth count of the ring gear on the flexplate or flywheel. The large ring gears are 14 inches in diameter with 168 teeth and require starters with offset mounting holes. The smaller ring gears are 123/4 inches in diameter with 153 teeth and the proper starters have two holes parallel with the back of the block.
Starter Installation Tips
Before installing any starter, take the following steps:
-Make sure the block's mounting surface is flat and free of paint buildup.
-Check the mounting holes for stripped threads or cracks.
-Use the correct bolts; Chevrolet fasteners will have a knurled area  adjacent to the threads that keep the starter located properly.
-Torque starter mounting bolts to engine manufacturer's specifications.
-Check the pinion to ring gear clearance. There should be 1/16-inch minimum from the back side of ring gear to the front edge of the teeth on the starter pinion.
-If possible, pull the pinion out to engage ring gear (this can be done without an automatic transmission or bellhousing in place).
Check it out: Choosing the Most Important Part of Your Chevy's Charging System
Curing a Noisy Starter
There are instances when the only cure for a noisy starter is the use of shims. Often, if a high-pitched whine is heard after the engine starts it's likely the pinion should be moved away from the ring gear with a shim. If the gap is too loose, a high-pitched whine or a clanging sound will be heard before the engine starts. The cure is often a 0.015-inch-thick half shim between the outside bolt and the block.
Crate Engine Precautions
Chevrolet Performance engines come with a pilot bushing in place that must be removed if an automatic transmission is used. If left in place, the bushing will prevent the torque converter from seating in the crankshaft properly, so when the converter bolts are tightened the flexplate will be distorted, creating a mismatch between the ring gear and the starter drive. The result is a noisy starter that can't be resolved without taking out the transmission and removing the bushing.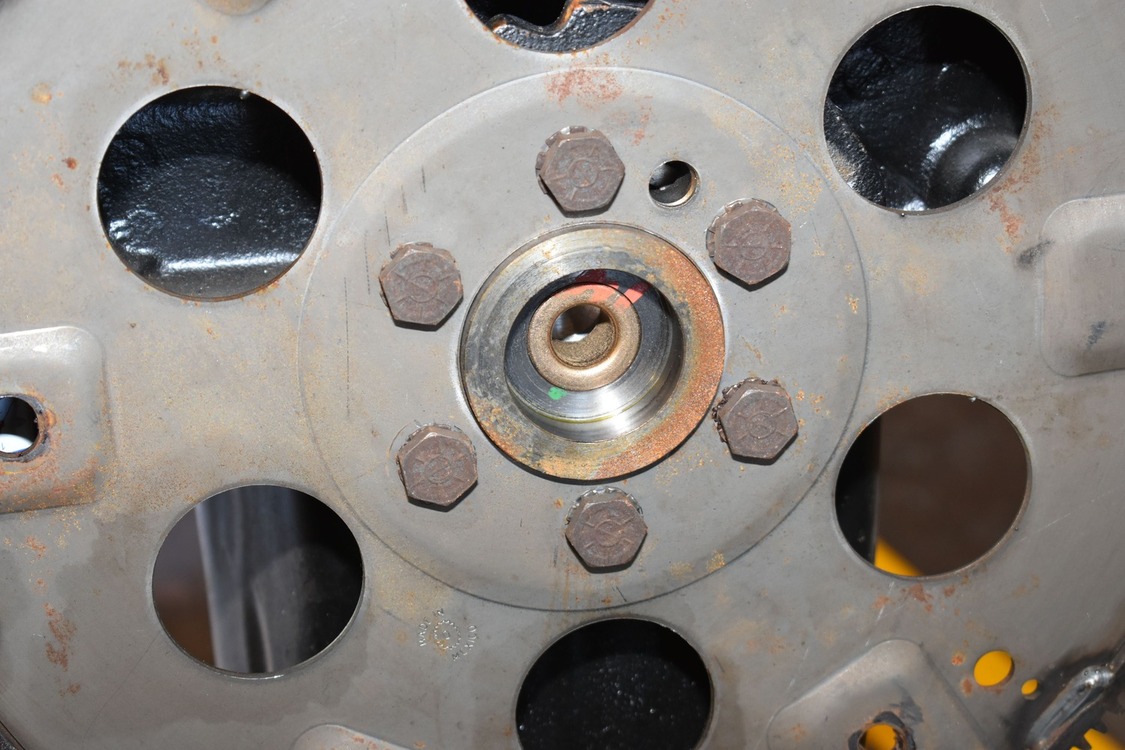 Duralast Starters
Regardless of the type of starter used, Duralast has what you need. Duralast starters are triple tested at the component, sub-assembly, and finished unit levels to ensure OE or better torque output. They are remanufactured by Tier-1 manufacturers for OE or better performance levels (versus rebuilt, which is just torn down, inspected, and cleaned). And don't forget, Duralast Gold 100 percent new starters are also available. Find out more about Duralast's vast array of parts at duralastparts.com.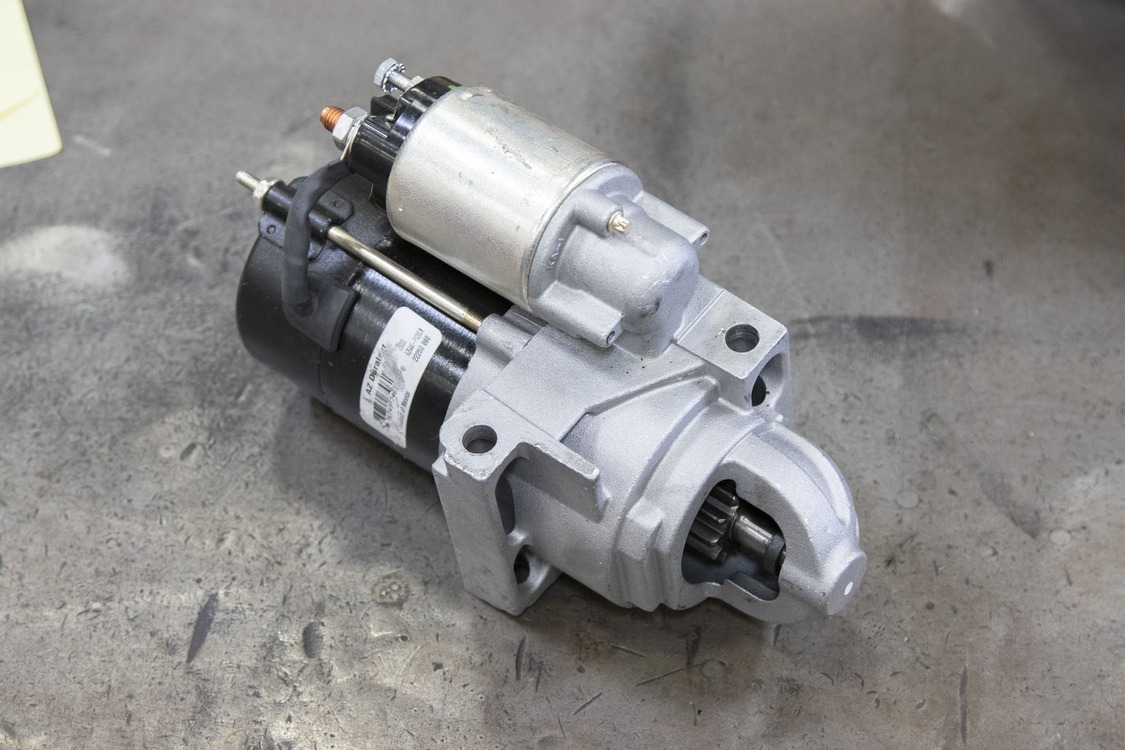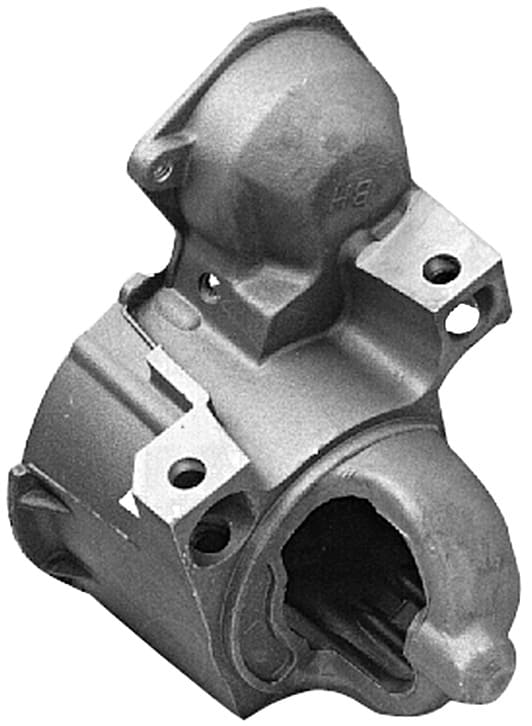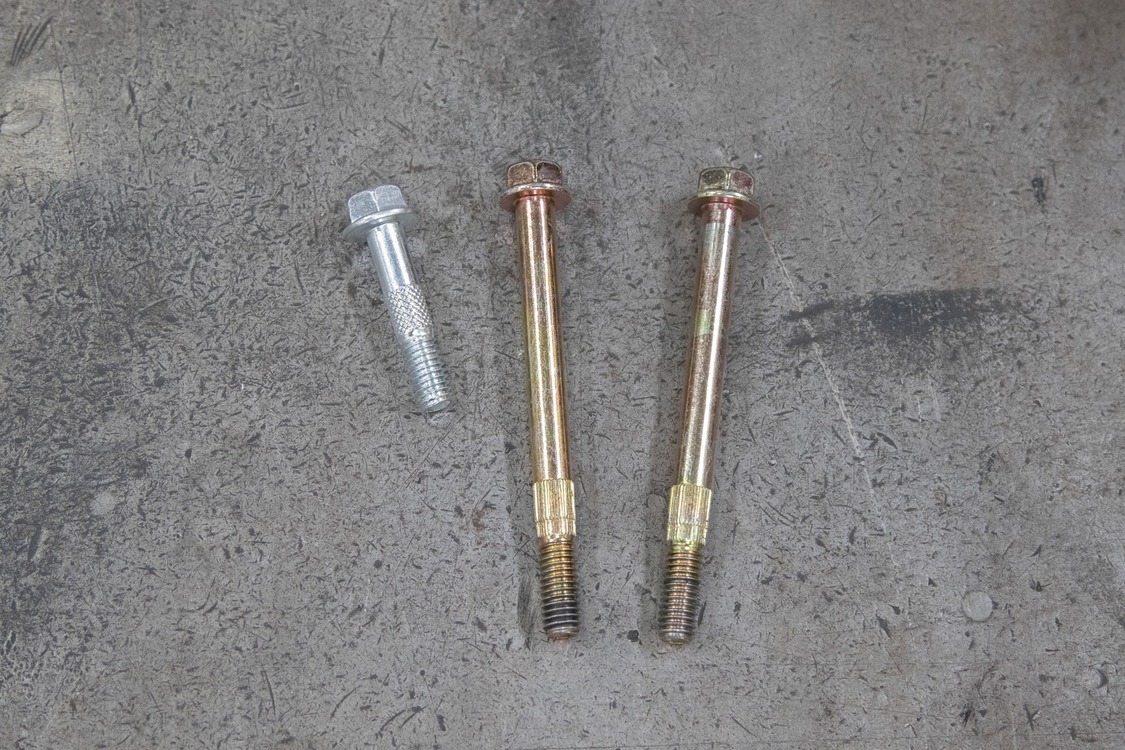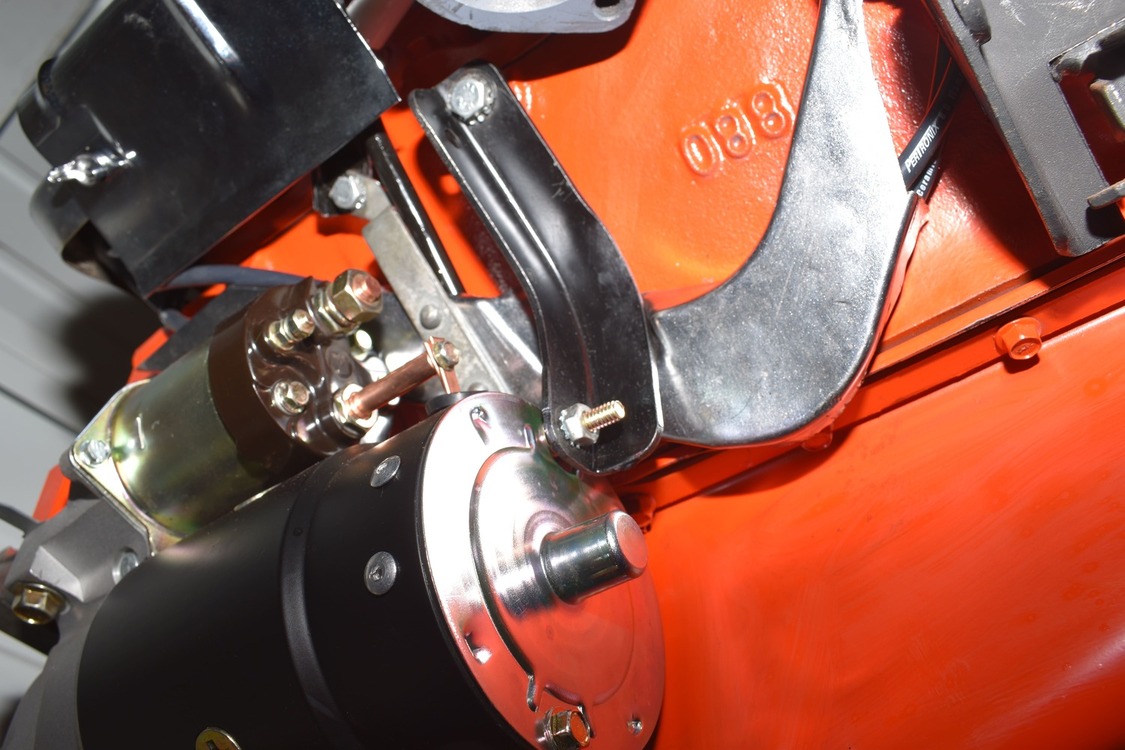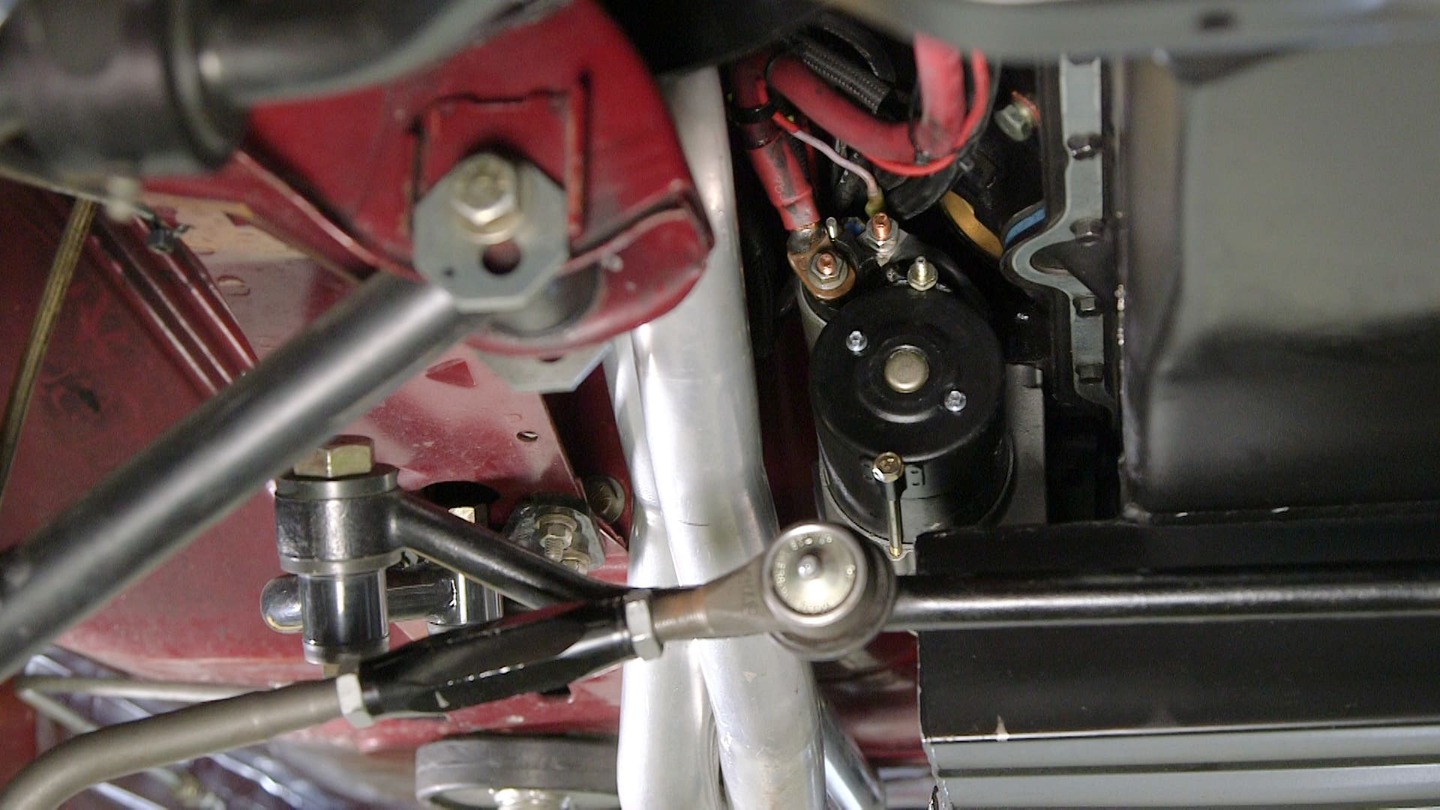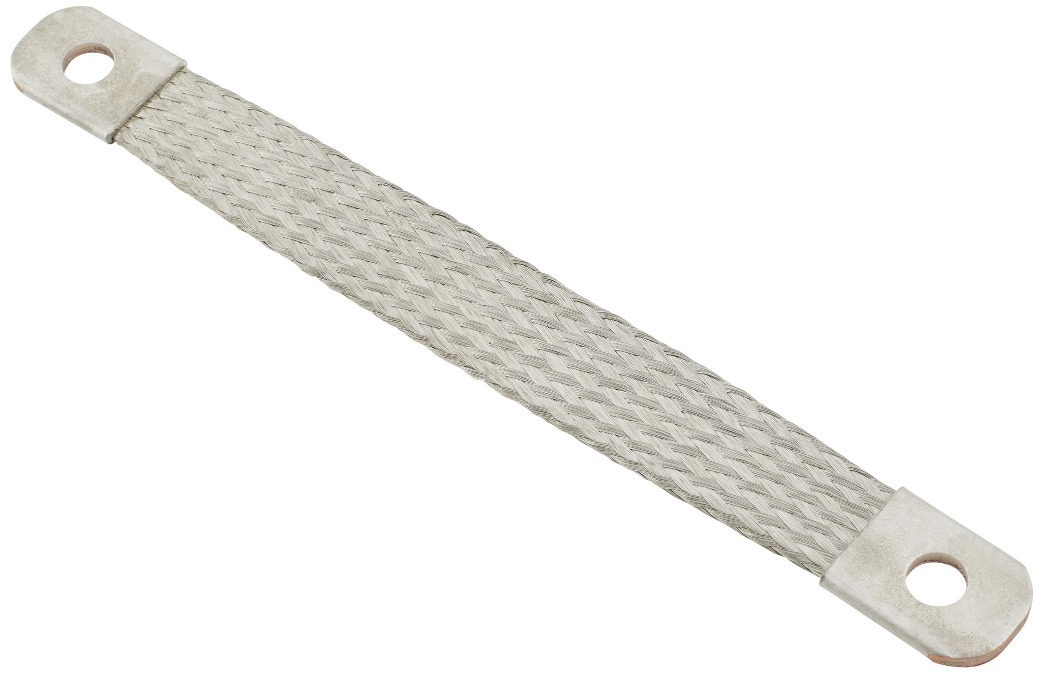 Sources
Duralast
duralastparts.com