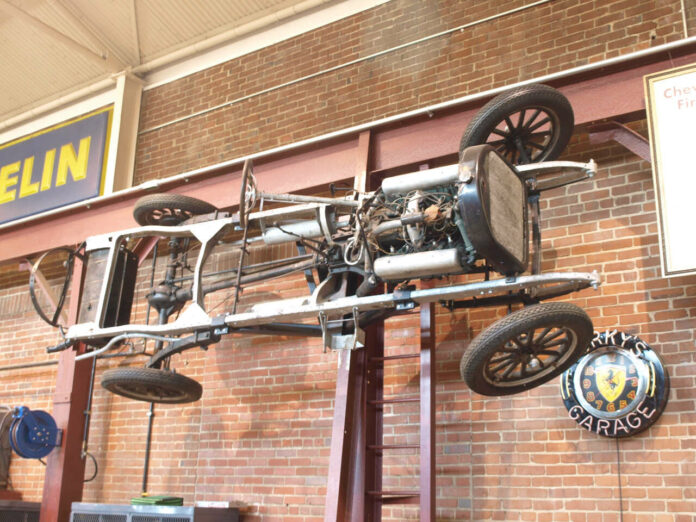 One Century Ago
By Steve Magnante – Photography by the Author
The year 1929 was a big one for Chevrolet. That's when the 194ci overhead valve (OHV) six- cylinder engine arrived as standard equipment in all Chevrolet passenger cars. This new six was just about as big a piece of news for Chevrolet–and its customers—as the small-block V-8 of 1955. Chevrolet marketed the new engine as "a Six at the price of a Four," instantly rendering Ford's existing flathead four obsolete. Better still, even though the 194-cube Chevy OHV six was 6ci smaller than Ford's 200-cube four-banger, it was 6hp stronger (46 hp versus Ford's 40 hp).
Oddly, Chevrolet didn't assign a spiffy, whizbang marketing name to the 194 six until 1934 when a revised cylinder head with canted exhaust valves and modified burn characteristics earned it the official title: Blue Flame Six. But among the general public, the rather generic-looking pan head fasteners securing the camshaft cover plate to the side of the engine block earned the title "Stovebolt Six." These "Stovebolt Sixes" became so prevalent in the following decades that Chevrolets became known generically as "Stovebolts" among those of us with greasy fingernails, a term used well into the '70s.
Henry Ford didn't sit still and famously quipped, "If it's cylinders they want, we'll give them cylinders." After a few years of development, 1932 brought the legendary Ford flathead V-8 with 221 cubes and a full 65 hp. The horsepower race was on. By 1937, the second-generation "Stovebolt Six" was making 85 hp from its 216.5 ci—the same 85 hp was also produced by Ford's 221-cube flathead V-8 that year.
Did you see this one? How a New England Chevy Fan Ended Up With An Ultrarare NASCAR Exhaust System
But what about those Chevys built before 1929? That's where this month's installment of Bowtie Boneyard comes into play. Here, let's explore some of the unsung Chevrolet four and V-8– (yes, V-8!) powered models from the era before the arrival of the "Stovebolt Six."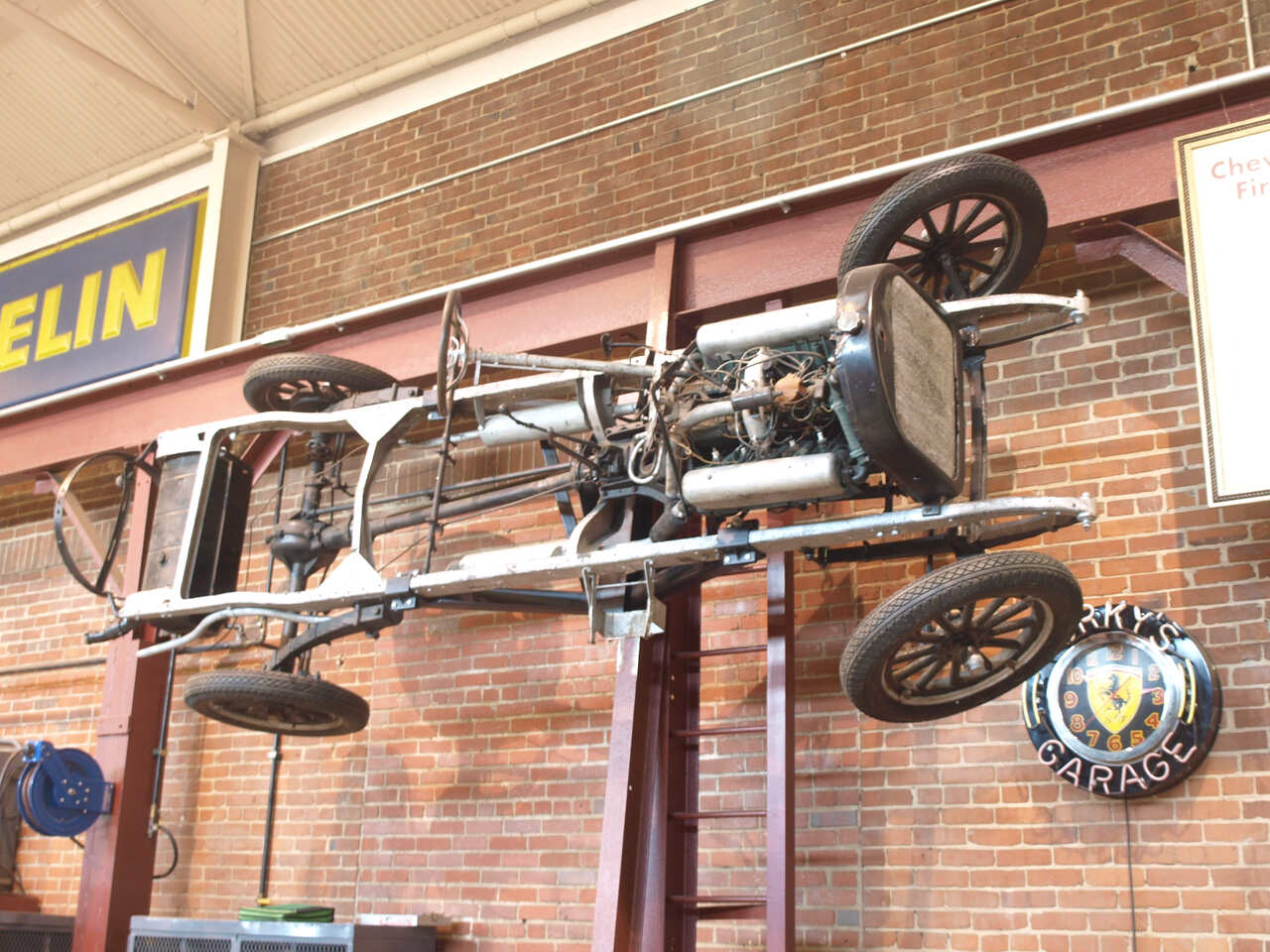 In 1917, Chevrolet was just 7 years old, but that didn't stop it from releasing a nifty 288ci overhead-valve V-8 with 55 hp. For use in a new line of larger, upscale D-Series cars, its 3.36×4.00-inch bore x stroke was much closer to being "square" than its horrifically under-square GM rivals. Unfortunately, this advanced V-8 wasn't offered in the light 2,600-pound Model 490s where it could have earned legend status as one of the first muscle cars. Just 6,350 of these OHV V-8s were built before the plug was pulled on the big D-Series at the end of 1918. This display chassis is part of the Coker Tire historical collection in Chattanooga, Tennessee. Other GM V-8s of the day included Cadillac's 70hp 314 flathead of 1915 (3.12×5.12-inch bore and stroke), Oldsmobile's 246.7 cube—with advanced overhead valves and hemispherical combustion chambers (2.87×4.75-inch bore and stroke)—also of 1915, and Oakland's 50hp, 346-cube flathead of 1916 (3.50×4.50-inch bore and stroke). American V-8s aren't just a post–World War II phenomenon!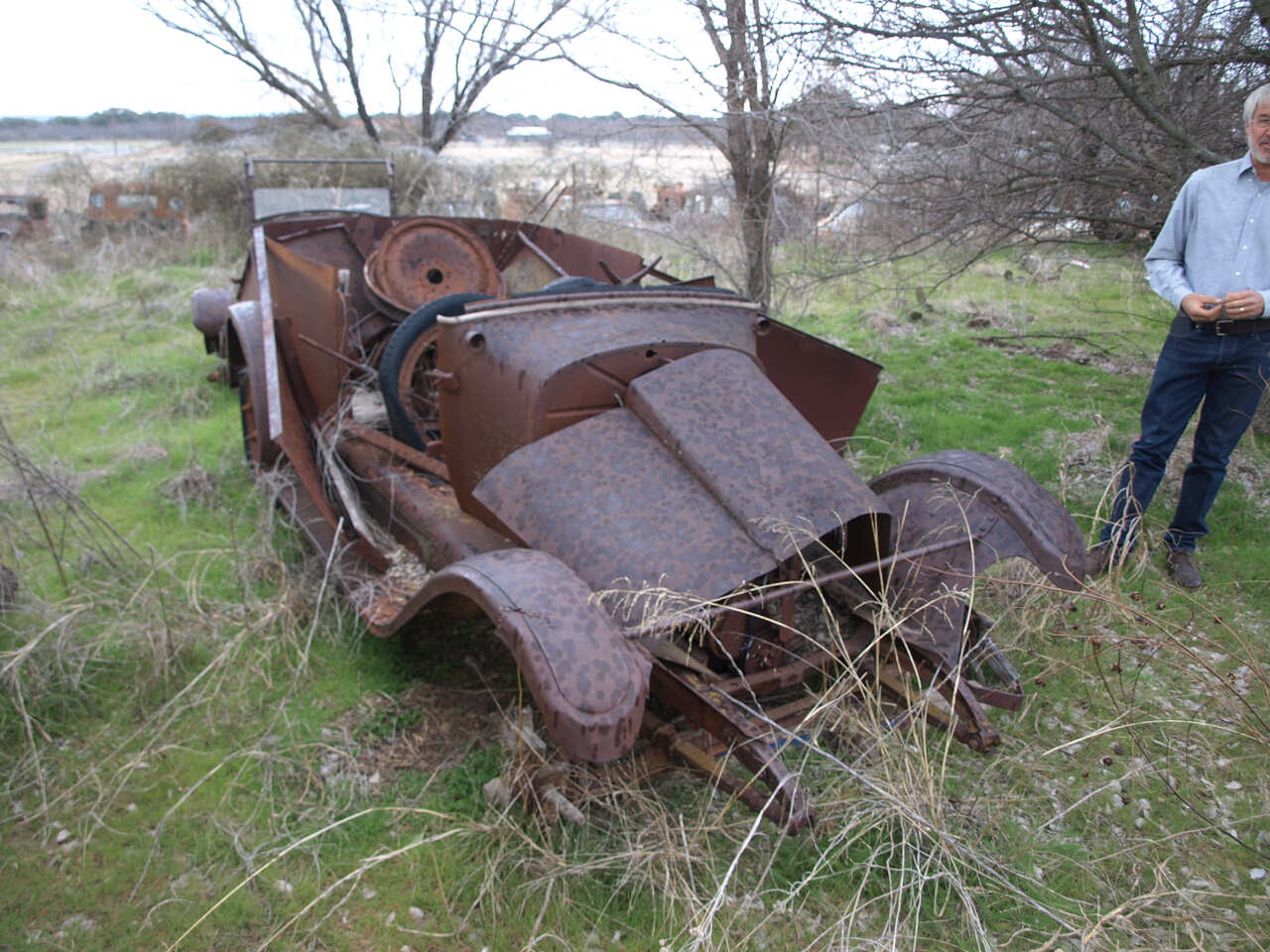 Spotted at K&K Motors in Graham, Texas, the horizontal rod linking the front fenders suggests it may be a pre-1920 unit, perhaps a Model 490. Known as "touring" bodies, these fabric-topped cars offered top-down excitement on warm days and chattering teeth on cold ones—even with the top raised. Closed bodies grew with popularity and by the mid '20s closed bodies were in the majority.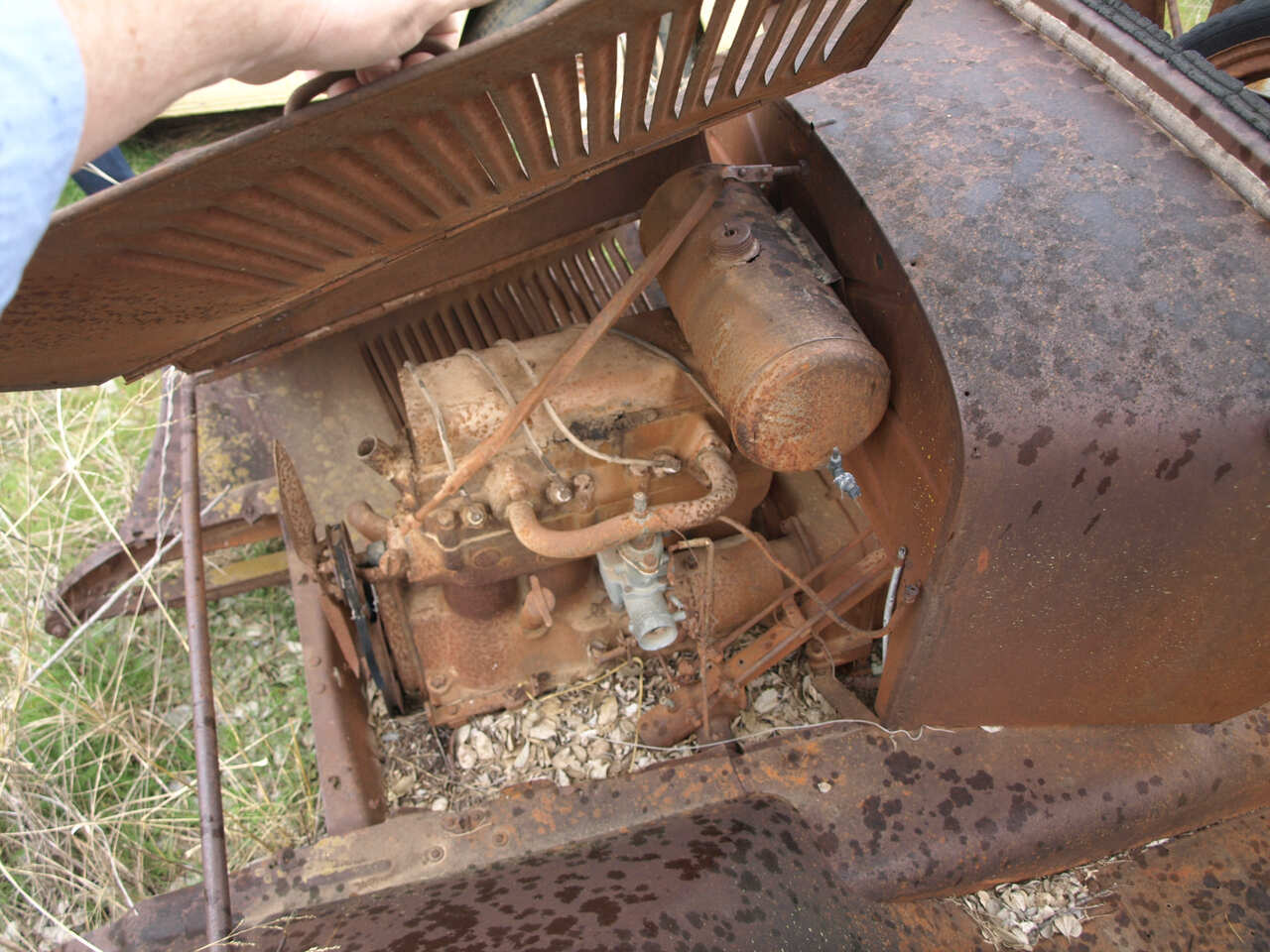 Before the arrival of the "Stovebolt Six" in 1929, mainstream Chevys used inline four-cylinder engines like this. Swiss immigrant brothers Louis, Arthur, and Gaston Chevrolet enjoyed racing. (Louis defeated the legendary Barney Oldfield at a 1905 New York race, Arthur Chevrolet competed at the inaugural Indy 500 race in 1911, and Gaston won the Indy 500 in 1920.) The advanced overhead valve, crossflow cylinder head was a frill Henry Ford's flathead-powered Model T did without. Dig the updraft carburetor and integrated electric starter motor (to the right of the carburetor).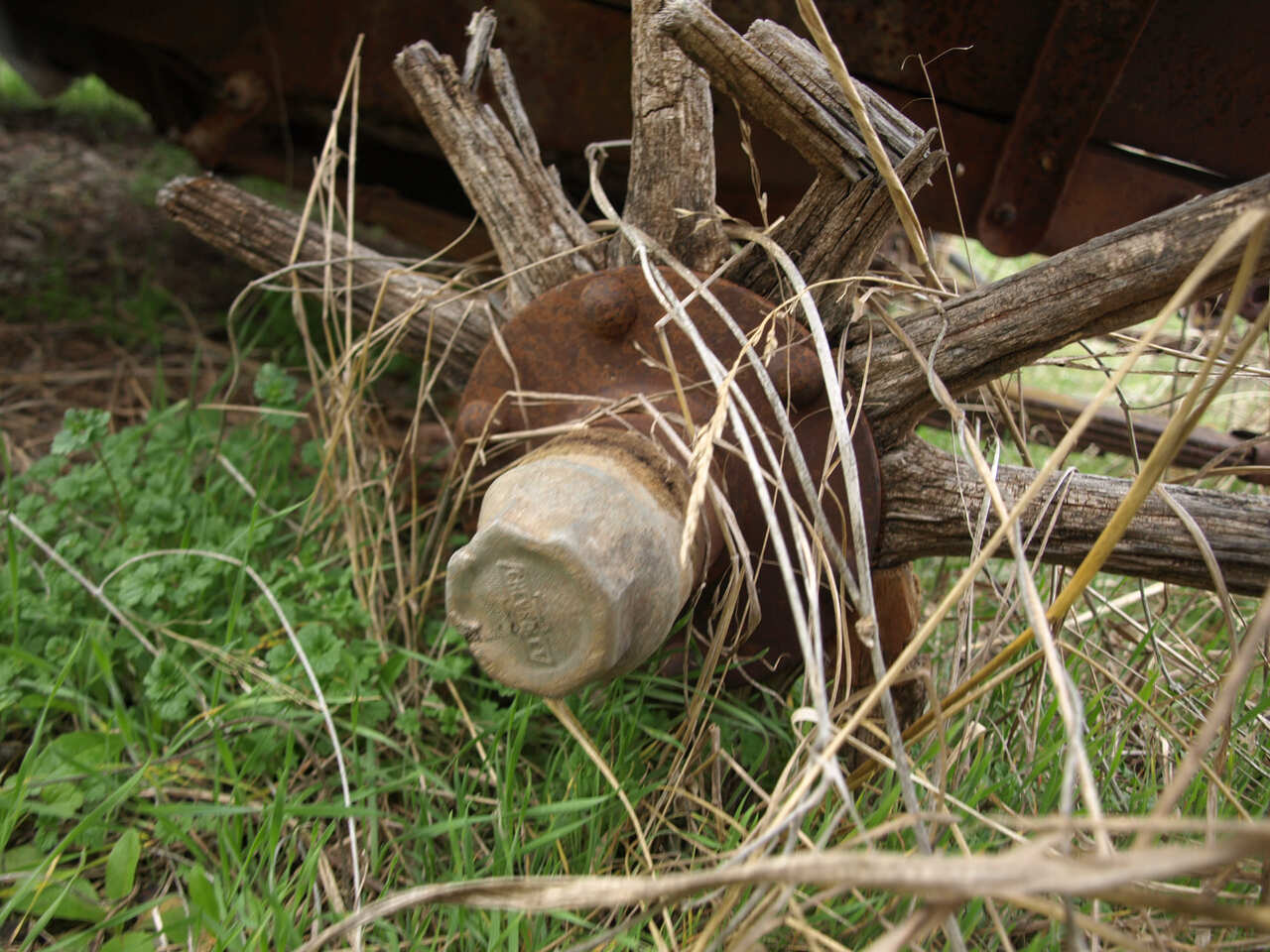 A century before today's carbon-fiber, magnesium, aluminum, and steel wheel, wooden spokes got the job done. Note the formed aluminum grease cap embossed with the Chevrolet logo. Thanks to the underdeveloped roads of the day, speeds were low enough and no front brakes were installed until 1928 when four-wheel brakes were standardized on all Chevrolets.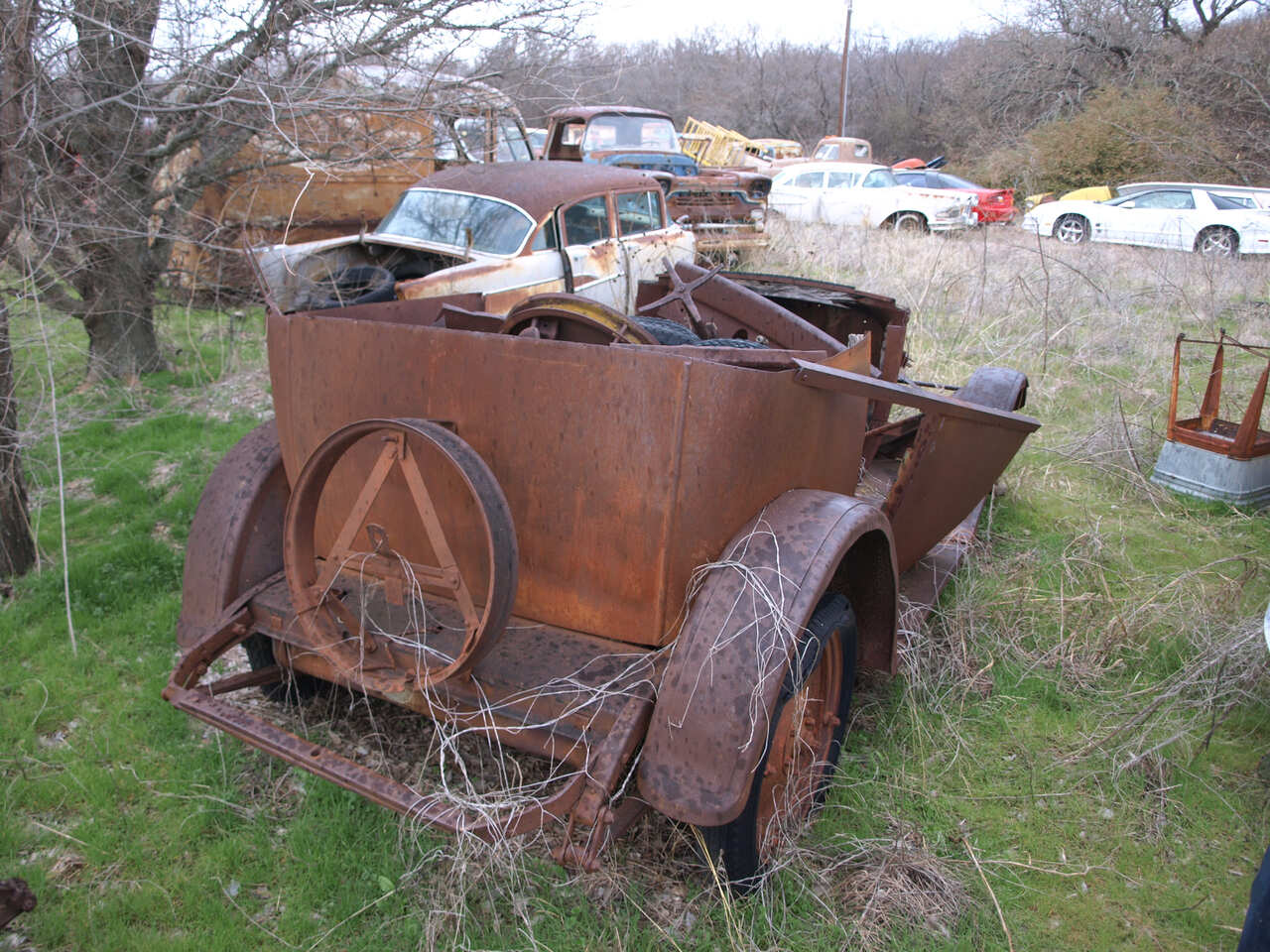 Chevrolet offered four basic body styles in its first 20 years, an open-top roadster with a single front seat, open top touring with two rows of seats, closed-roof coupe with a single front seat, and a closed roof sedan with two rows of seats. Curb weights ran from 1,690-2,070 pounds. This open-top touring was an inexpensive family car. Costing about $550 new, a model called the All-Weather Tourer (the same car but with an optional fixed fabric roof and vertical-sliding glass side windows) cost $625.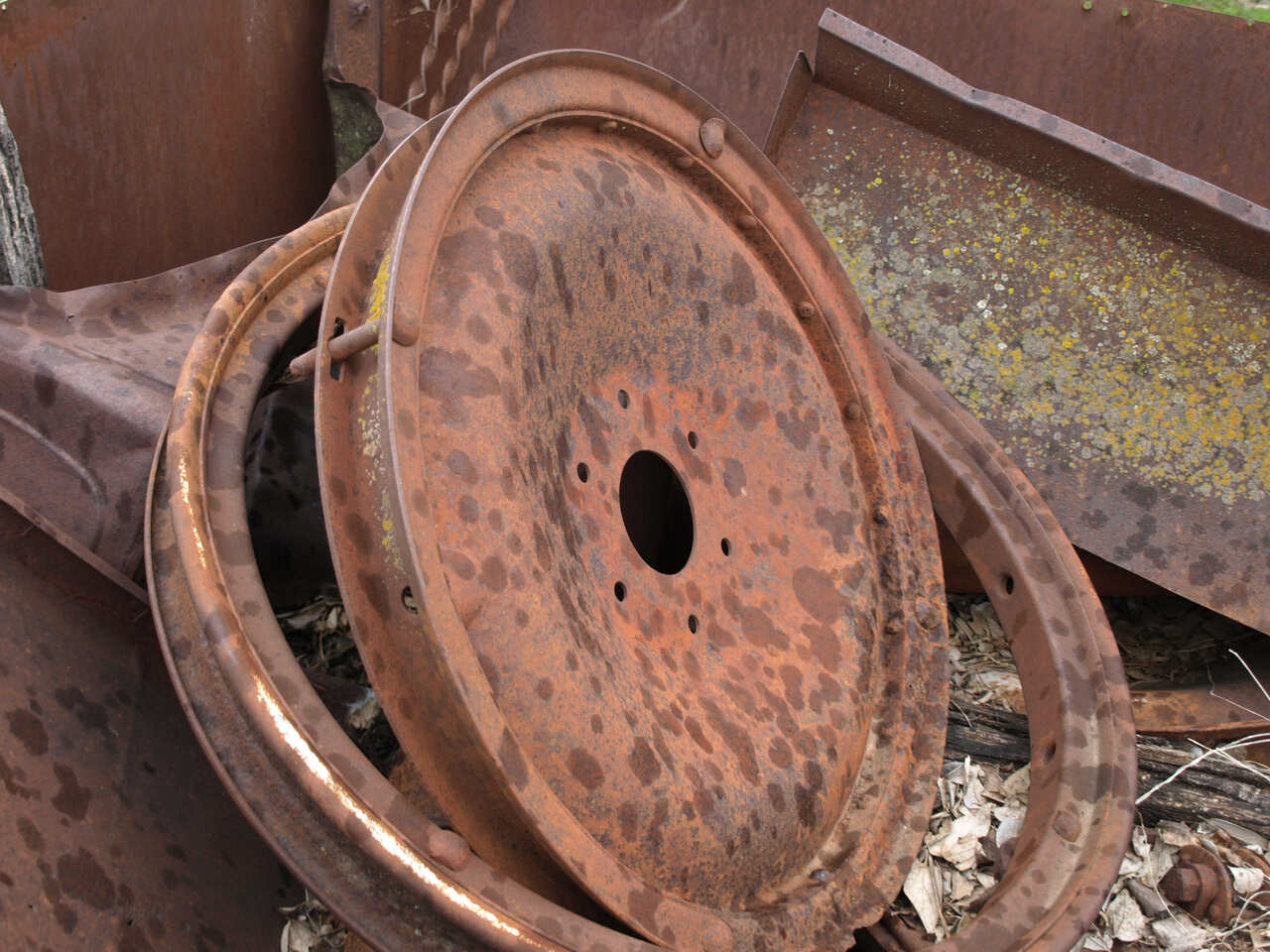 Though cheaper open-top roadsters and touring models came with standard wooden spoke artillery wheels, closed-roof cars got 29-inch steel disc rims beginning in 1925. Pioneered by Budd—famous maker of the first all-steel "non-telescoping" passenger train cars—steel disc wheels eliminated the rot and maintenance of wooden spokes and resisted the bent spokes common to wire wheels.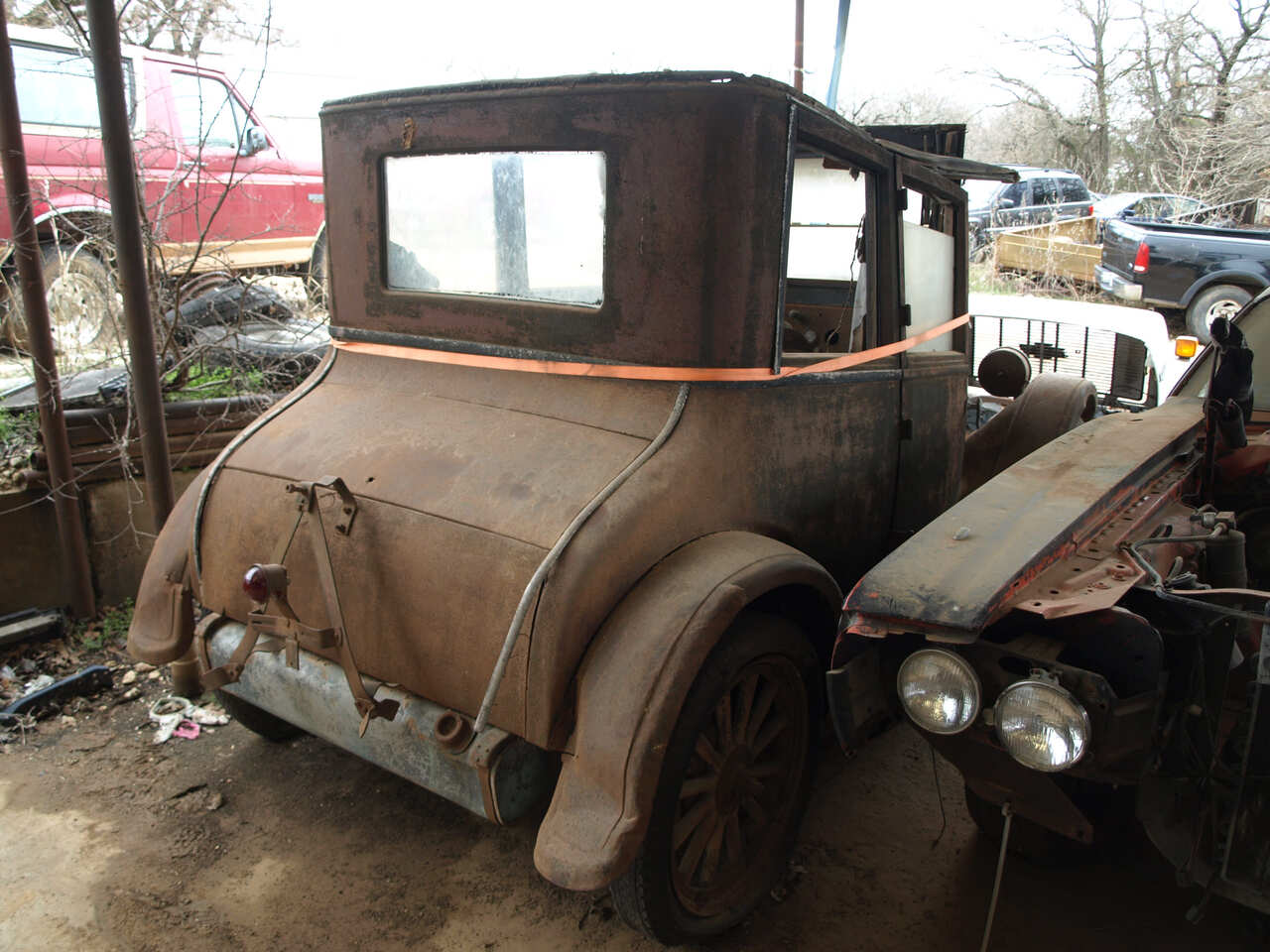 Most probably of 1921 vintage, this 101-year-old, two-passenger Model 490 sedanette coupe cost $680 new, its closed body with glass windows sealing out poor weather. That said, the steel body is merely a skin applied to a mostly wood inner structure that left plenty of gaps for water and wind. It may be hard to believe, but in 1921 Chevrolet production (61,717 cars built) was in Fifth Place behind Studebaker (Fourth), Dodge (Third), Buick (Second), and Ford (First).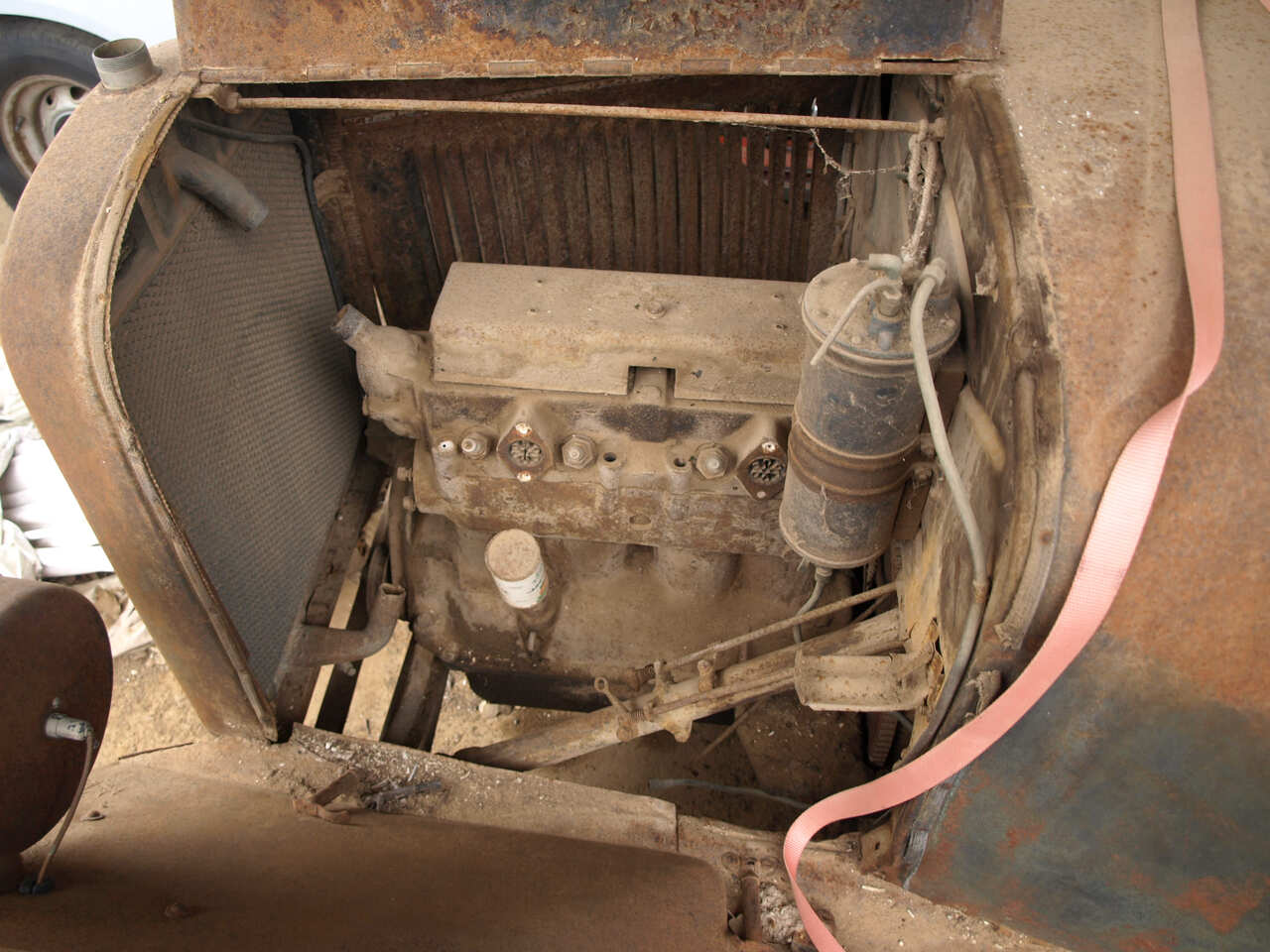 Not to be confused with the Copper Cooled four-cylinder of 1923—a disastrous air-cooled 134ci engine with copper fins surrounding each cylinder barrel that overheated so badly all but a handful of the 759 cars built were scrapped at the factory or dumped into Lake Erie (really!)—this four is similar to the other pre–Stovebolt Six featured in this story. With the intake manifold removed, note the star-like "flow mixing" inserts in each of the two intake ports. And you thought mixture motion tricks were a new thing …
Check this out: Hopped-Up Chevys Rock the House at the 21st Annual NAPA Auto Parts Syracuse Nationals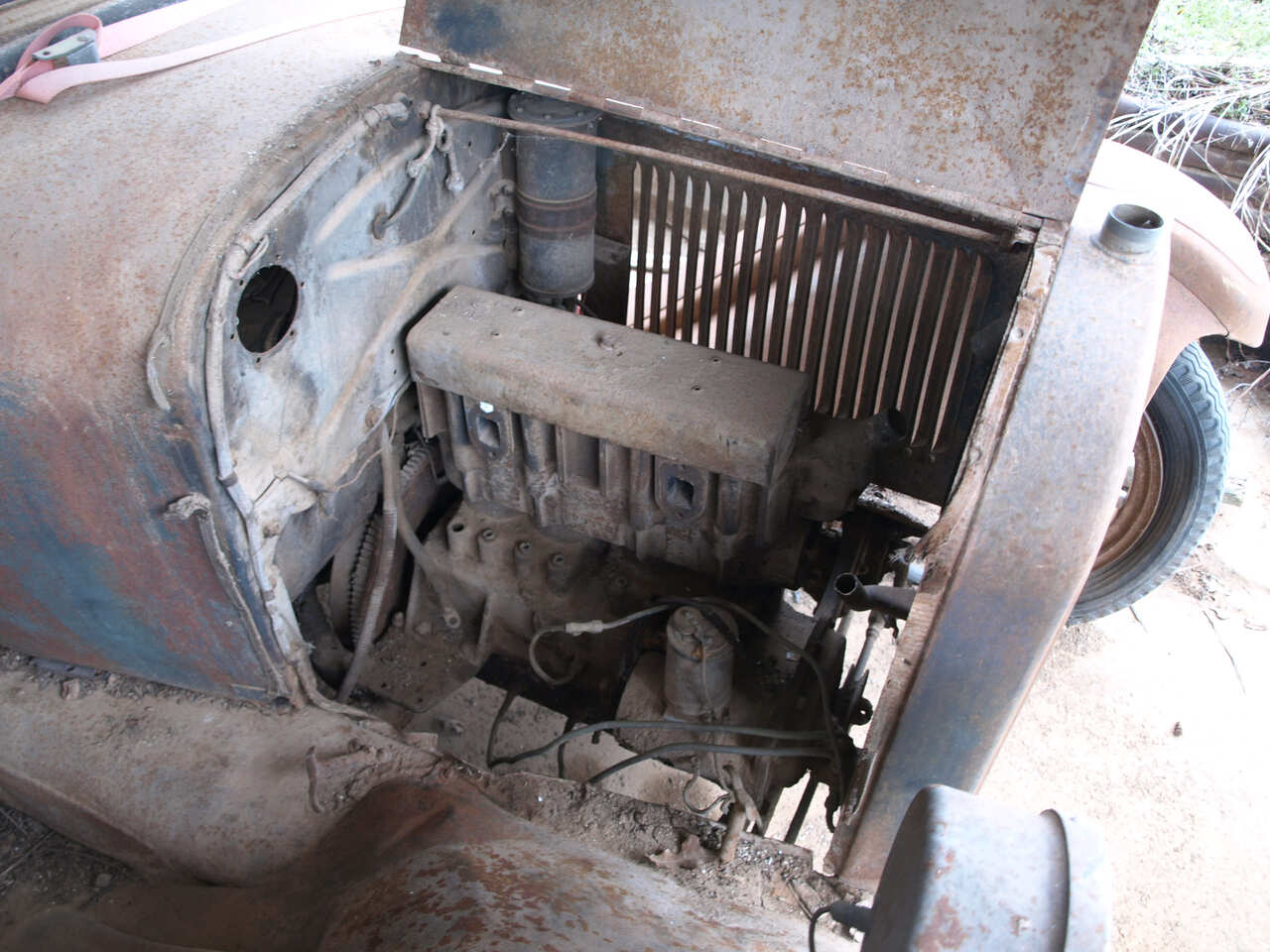 Viewed from the opposite side, the cast-iron four has been relieved of its exhaust manifold, push rods, and side cover. Note the siamesed exhaust ports, each outlet serves two cylinders on this crossflow design. The open tops of the solid lifters are seen in a row along the base of the crankcase. When complete, they run vertically up to the rocker arms located beneath the stamped tin rocker cover. Compared to a flathead four like that used in the competing Ford Model T, this is a racing engine.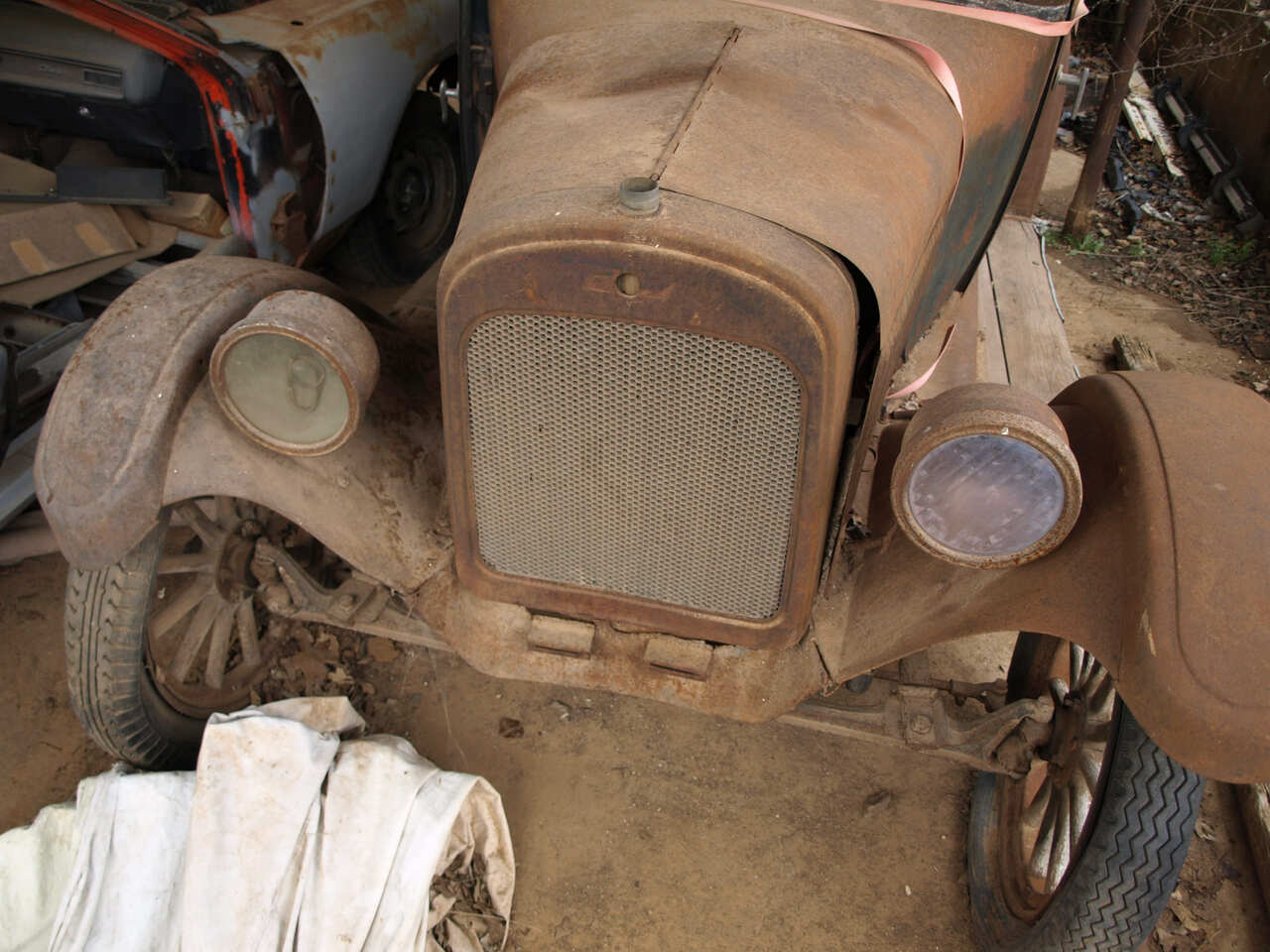 Up front, the drum-type headlamps, cycle-type fenders, and tombstone radiator could be mistaken for any of the hundreds of cars on the scene in 1921, but smart eyes notice the incuse outline of the Chevrolet Bowtie at the top of the radiator shell. Note the lack of frame "horns" to attach the leading ends of the front leaf springs. Where could they be?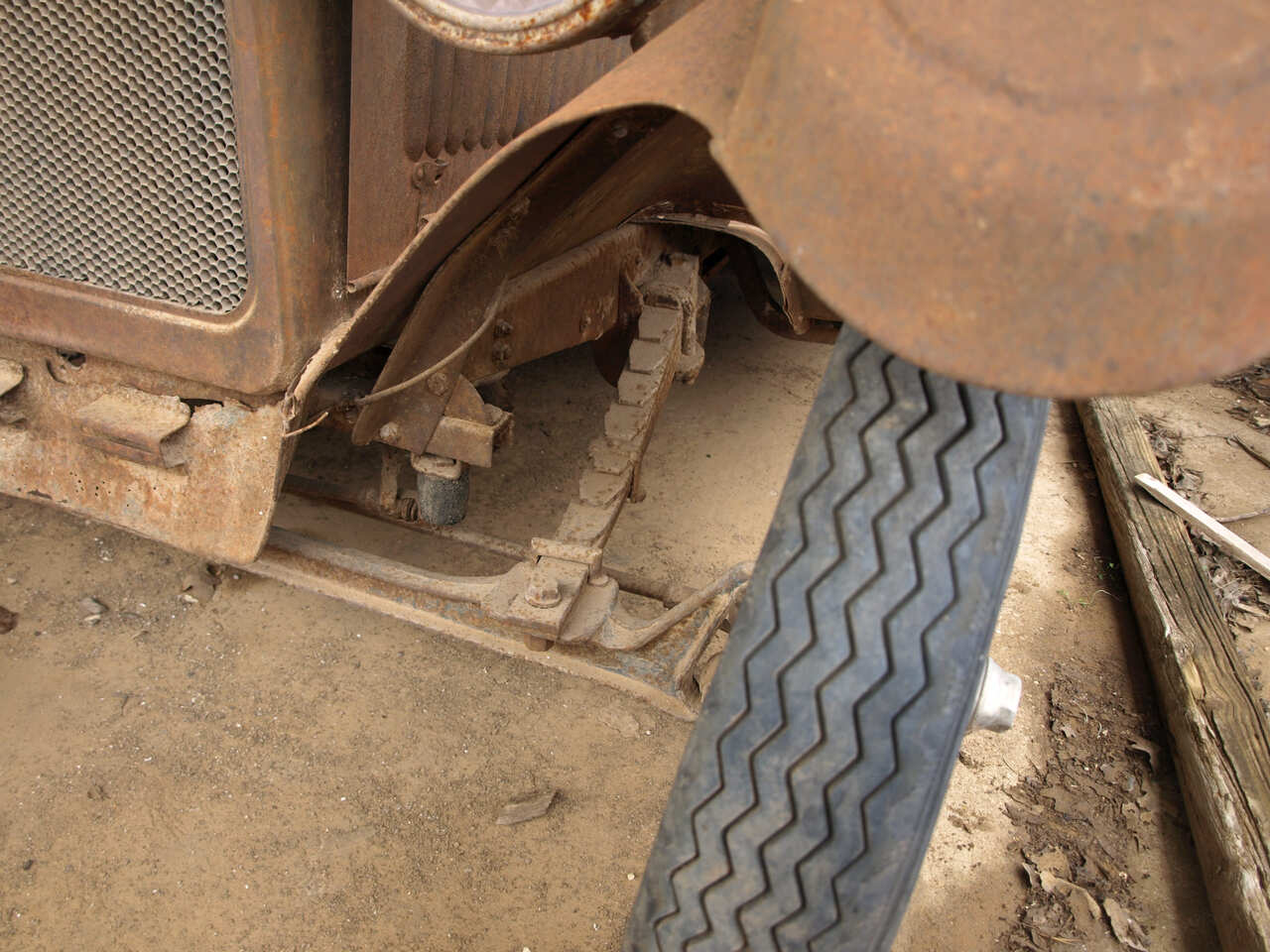 While Ford's Model T used a single transverse leaf spring and other low-priced cars (Dodge, Studebaker, and so on) used parallel, semi-elliptic leaf springs, Chevrolet used a pair of nine-leaf quarter-elliptic leaf springs, as seen here. Anchored to the frame at the other end, the tips float and locate the beam-type front axle. Notice the thick rubber jounce bumper mounted to the reinforced steel bracket. Chevrolet's "Knee Action" independent front suspension arrived on upscale models in 1935—a year after Knee Action debuted at Cadillac, Olds, and Buick.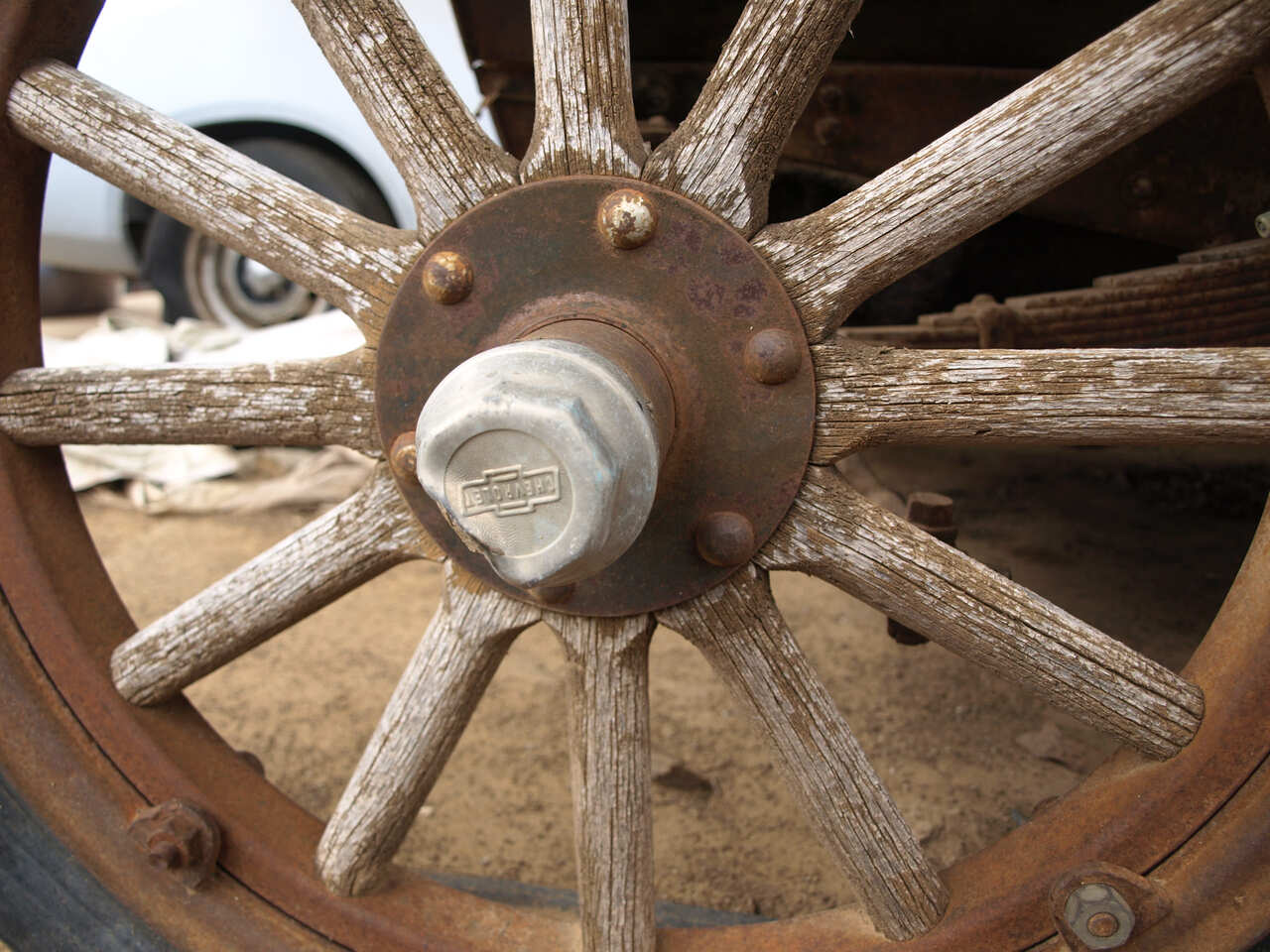 Again, we see the 30-inch-diameter wooden spoke wheels. Their 12 spokes connect the steel hubs and rims. Changing a flat meant removing four nuts to allow the outer rim and tire to be separated. The stamped aluminum grease cap with embossed Bowtie logo threads onto the hub. This allows lubrication and service of the Hyatt roller bearings within. Larger, more powerful cars with wood spoke wheels often used more spokes on the (rear) drive wheels to bolster them against sudden torque loads that could weaken wheels with fewer spokes.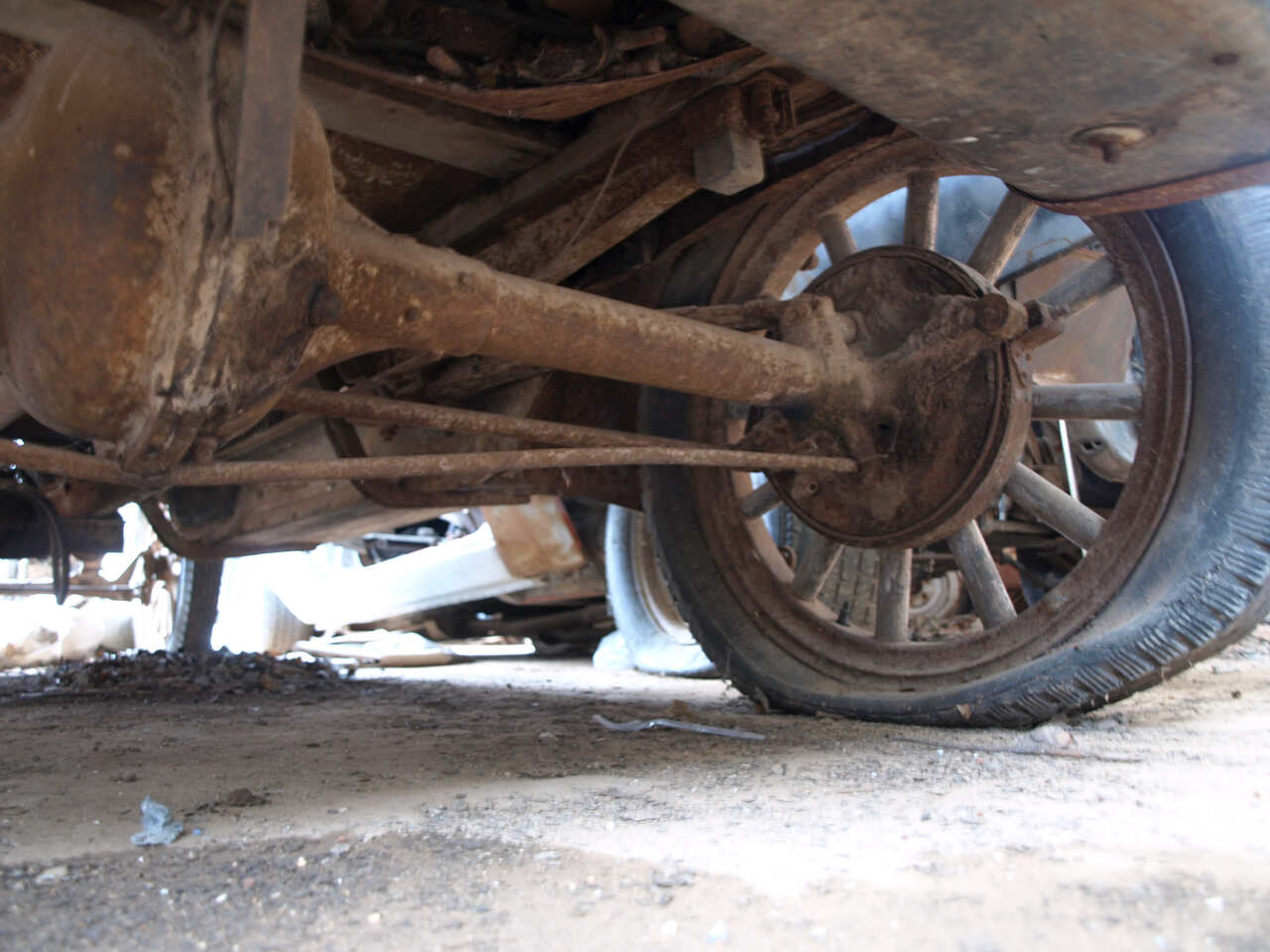 No 12-bolt here. Light Chevrolets like this 490 used two-piece differential housings with riveted axle tubes. Note the absence of traditional leaf springs running over the axle ends. Again, quarter-elliptic leaf springs do the job with less weight than semi-elliptic leaf springs. Chevrolet used this arrangement until 1925, when semi-elliptic leafs were adopted at all four corners as heavier closed bodies became more popular.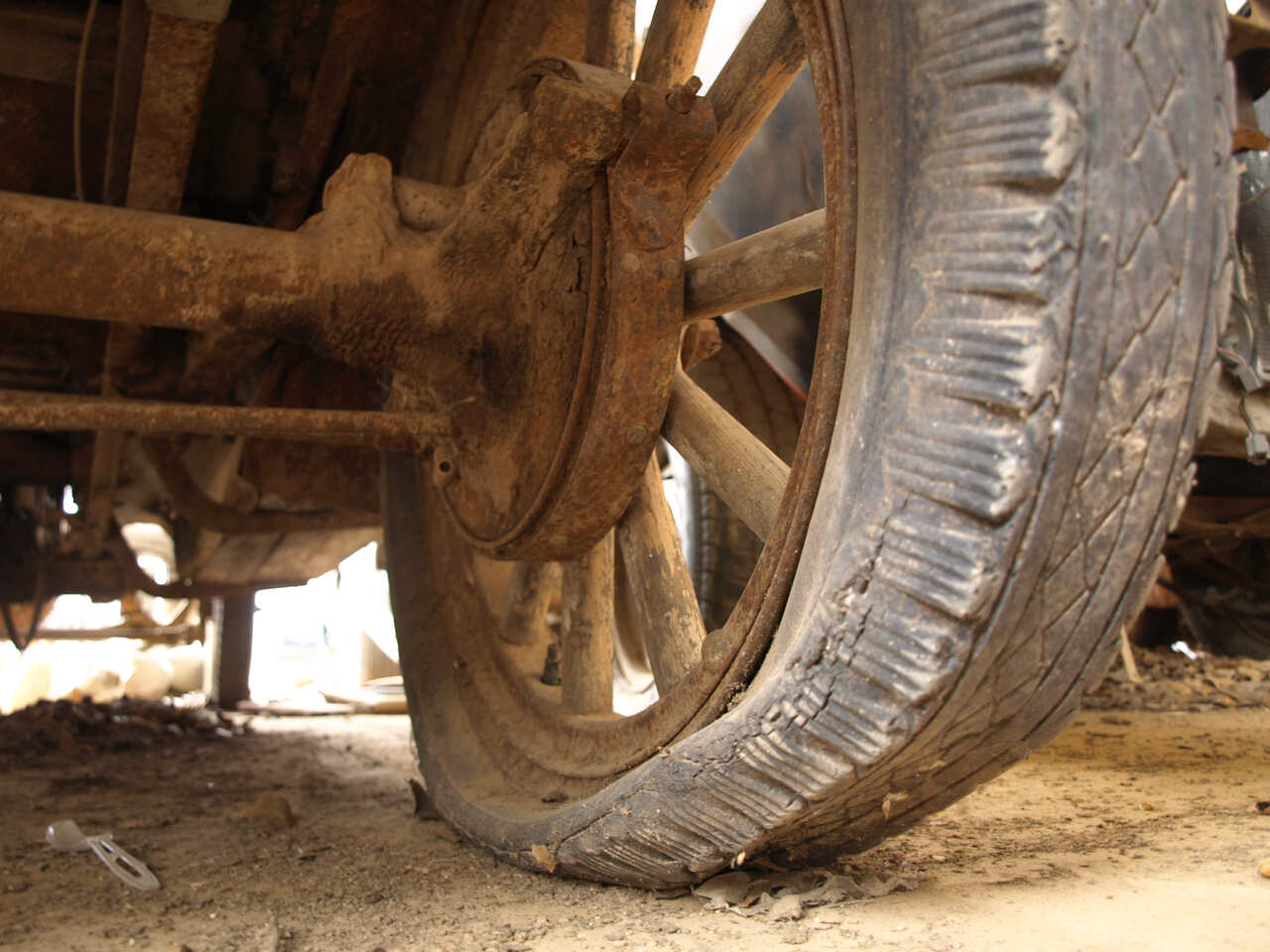 Until four-wheel brakes arrived in 1928 in preparation for the heavier, faster "Stovebolt Six" Chevy knew was coming for the 1929 model year, rear brakes did the job. Unlike modern drums with internal shoes that expand outward to drag against the inner surface of the drum, these externally mounted bands contracted against the outside of the drum to slow the car. Without the shielding benefit of internal brake shoes, these external linings were badly affected by water, mud, and ice. But again, road speeds rarely exceeded 35 mph.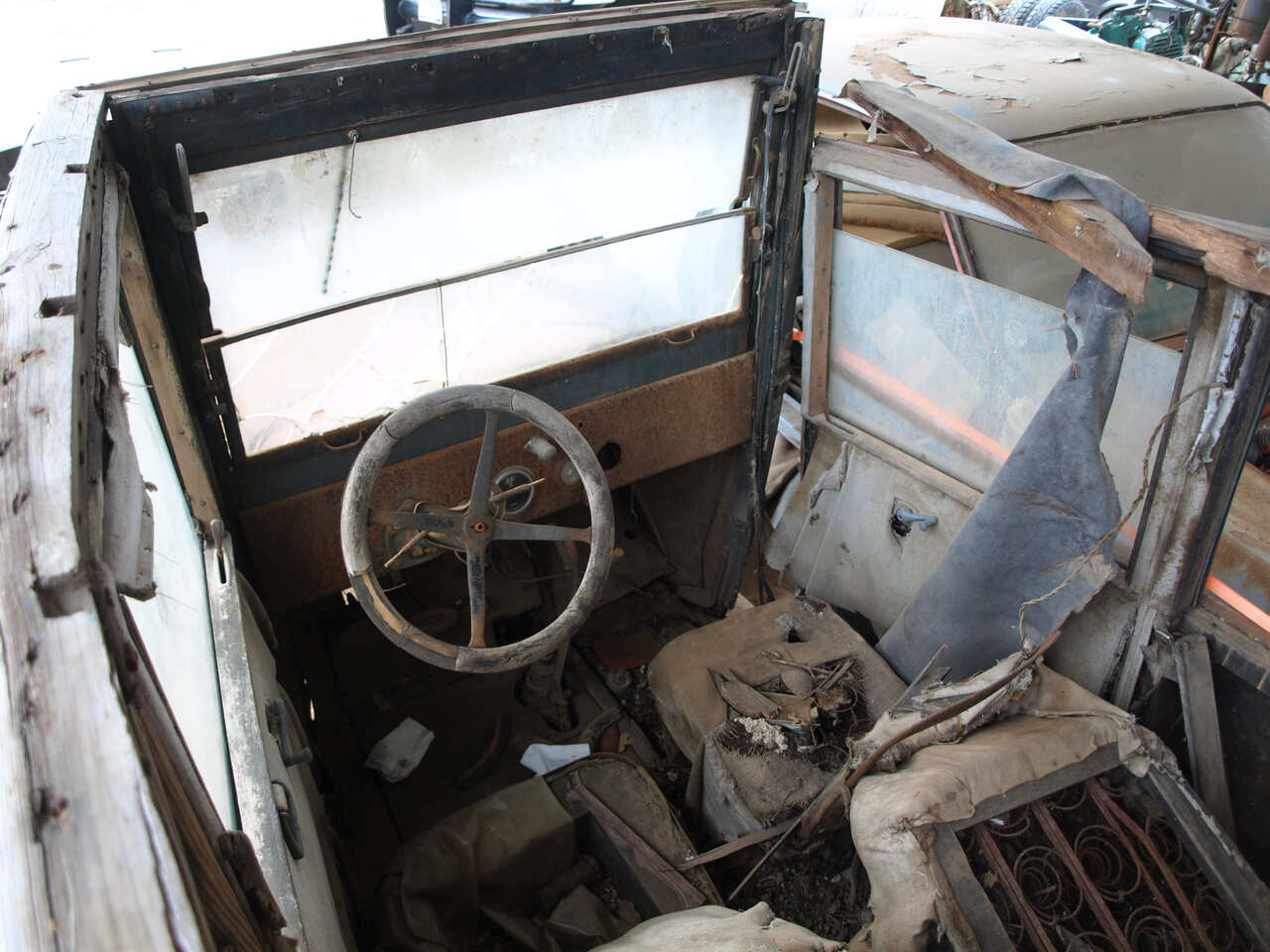 Like the single-seat Utility Coupe, this Sedanette is a two-door, but the body is longer and holds two rows of seats for four-passenger capacity. The Sedanette name comes from the fact that it's got two rows of seats like the four-door sedan, but only has two doors … Sedan-ette, get it? Time and exposure have eliminated much of the wood and fabric roof to expose the interior. The speedometer, ammeter, oil pressure gauge, and electric horn were standard features in all Chevy 490s. The odometer reads 97,569 miles.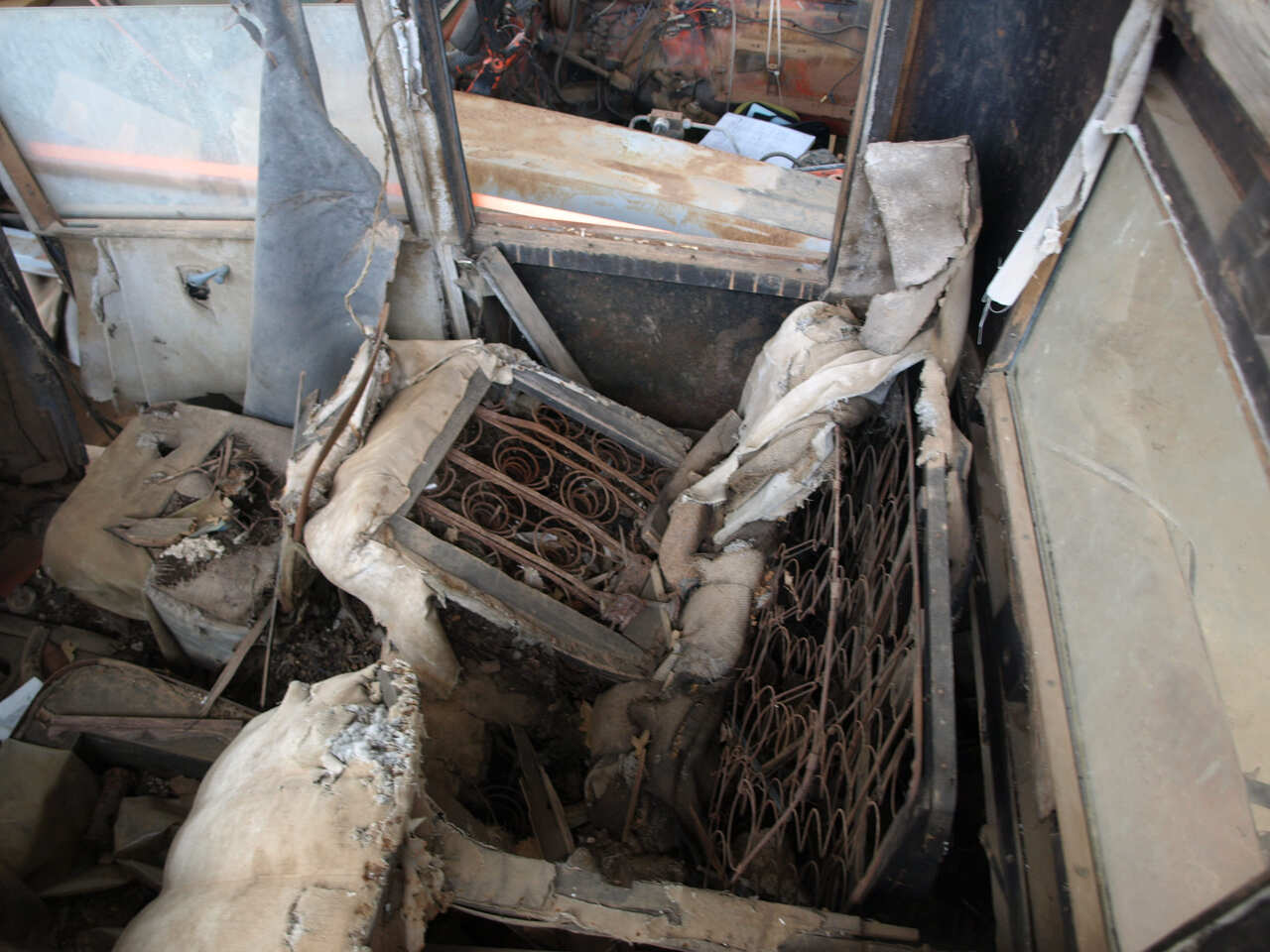 Interested in Seeing More Bowtie Boneyard: IROC and I Roll Over 5.0 Mustangs
While the glass in the doors retracts via modern-type hand cranks, back seat passengers looked through fixed side glass. The glass panes—especially windshields—caused many cuts in accidents. The first laminated celluloid safety glass appeared in the '26 Rickenbacker then trickled throughout the industry. Seatbelts were a futuristic dream. This 101-year-old time capsule reminds us how far automobiles have come.