How a New England Chevy Fan Ended Up With An Ultrarare NASCAR Exhaust System
By Steve Magnante – Photography by Charlie Sanden
Today, everybody and his uncle owns and uses a Smartphone with built-in camera capability. It's been said that not a second goes by without at least a thousand digital pictures being taken all over the globe. But it wasn't always like this. Back in the '60s, photography was still considered an artform; many families didn't even own a camera, let alone car people. That's why it's extra special when vintage car enthusiast pictures surface today.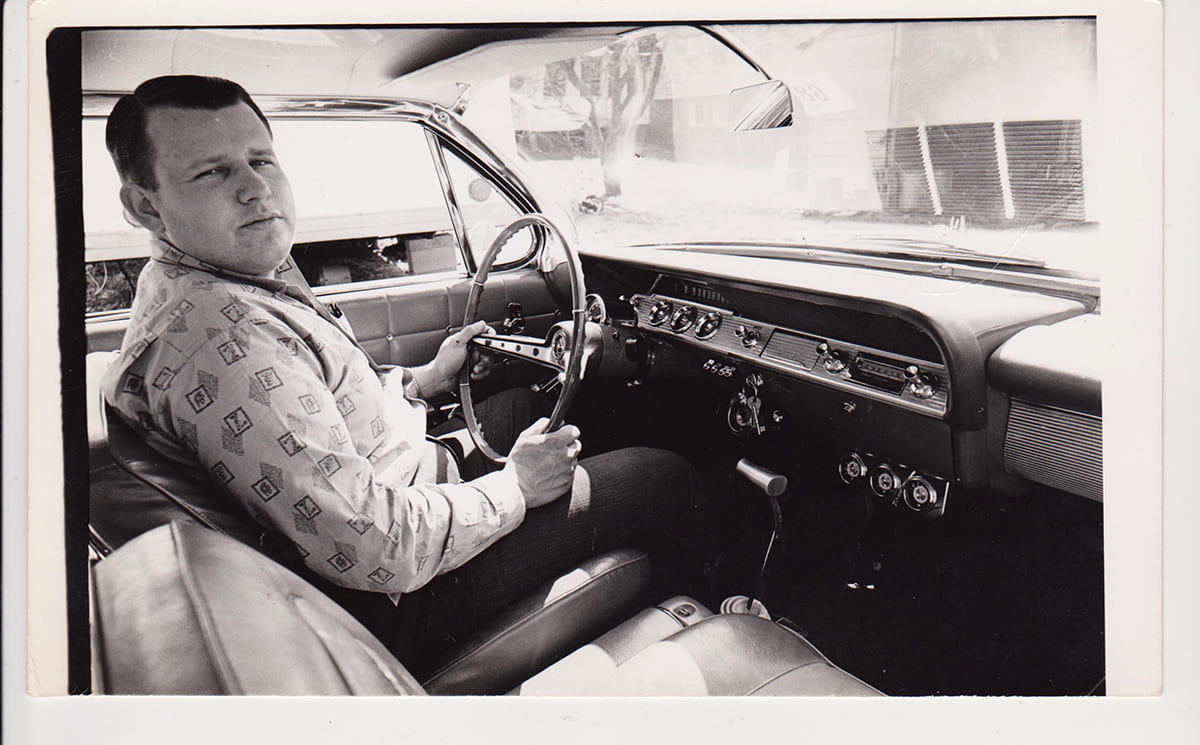 In this story, let's examine a handful of color prints taken by Chevy fanatic Charlie Sanden in 1967. Most significant, Charlie was friends with the late, great Smokey Yunick, whose Best Damn Garage In Town was a Daytona Beach, Florida, legend. If you didn't know, Yunick was one of NASCAR's pioneers, working closely with Hudson, Pontiac, and Chevrolet in the 1951–1967 time frame. The unifying bond between Charlie and Yunick was the fact both attended the same Chicago-based engineering school, though not at the same time, as Yunick was older than Charlie.
Nonetheless, beginning around 1964, Charlie made regular winter pilgrimages from chilly Massachusetts to balmy Florida to attend the Daytona Speed Weeks where he cheered Yunick and his various teams' efforts in stock car competition. It was during the 1966 visit (most likely) that Charlie managed to obtain some cast-off exhaust manifolds and a cowl induction system from Chevrolet's abortive 1963 427 "Mystery Motor" and Z11 campaign. And it's pictures of those ultrarare GM racing parts that stimulated the creation of this article.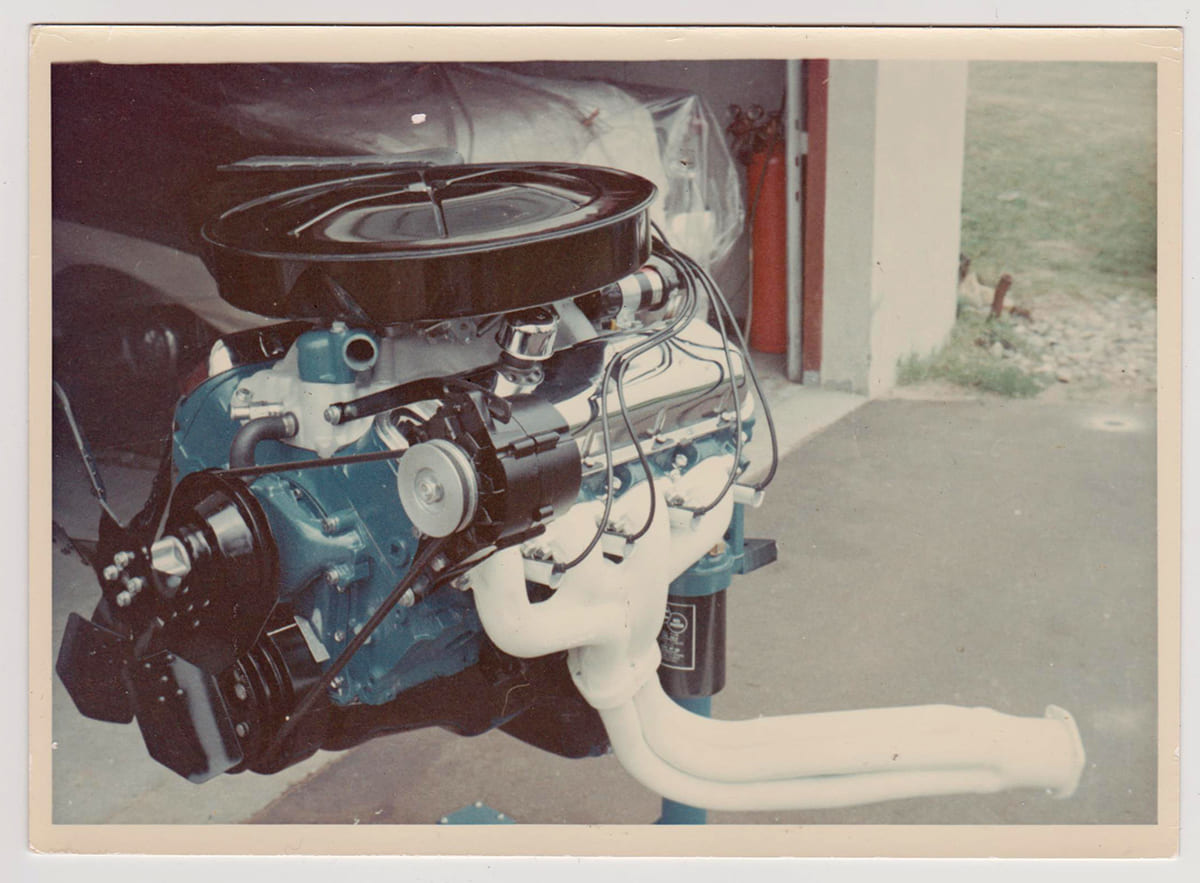 The 1963 NASCAR racing season was poised to be a great one for General Motors. Pontiac 421 Super Duty engines were at peak tune and Chevrolet rolled out a new V-8 engine design intended to replace the asthmatic 348/409 and Z11 427 W-series. Dubbed the Mark II V-8 program by those deepest inside GM engineering circles, the result looks an awful lot like the 1965 Mark IV 396 big-block. But that's only partly accurate. While major elements of the Mark II showed up on the Mark IV 396 and its 427-, 454-, and 502ci siblings, very few parts were interchangeable. In fact, the Mark II's 2.50-inch crankshaft journals (taken from the 348/409 W-series) were smaller than the 2.750 size used in the Mark IV, and surprisingly the Mark II used two-bolt main bearing caps. The Mystery Motor nickname stems from the tight-lipped approach taken by Mark II race teams when approached by the press for details of their new wonder weapon.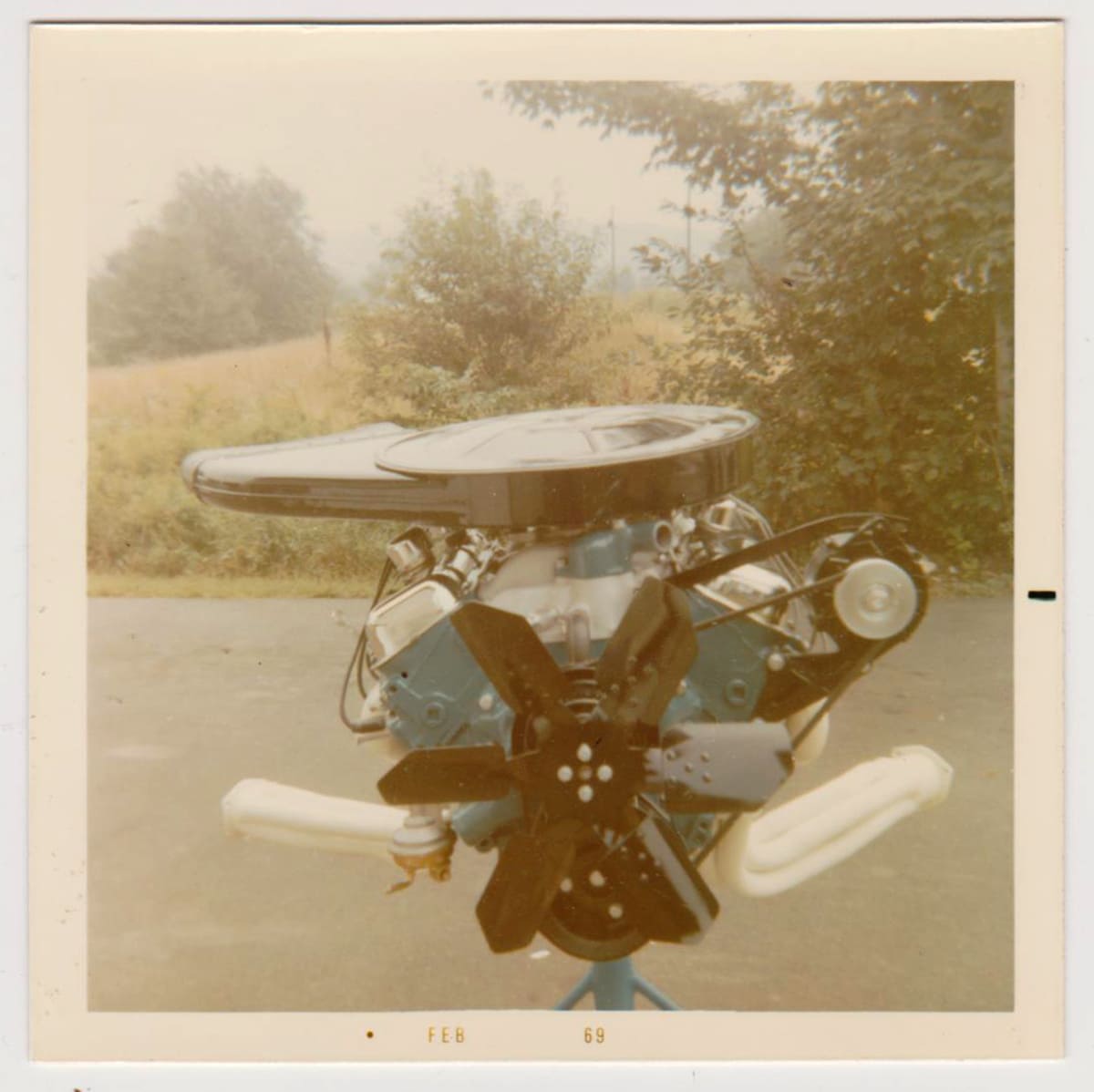 When the Mark II 427 debuted at the 1963 Daytona 500, it was aboard race-prepped Impala hardtops fielded by Ray Fox, Rex White, and … Smokey Yunick. It is believed that 26-48 complete Mark II 427 race engines were made available to these race teams. Junior Johnson (driving for Fox) and Johnny Rutherford (driving for Yunick) dominated both 100-mile qualifying races in their Mystery 427 machines, with Johnson surpassing the 168-mph mark on some practice laps, 7-10 mph faster than 1962 records. In total, five 427 Mystery-powered Chevys qualified for the 1963 Daytona 500. Ford, Pontiac, and Mopar drivers were outclassed, their inline-valve wedge-head engines incapable of processing gases as efficiently as Chevrolet's new canted valve "semi-hemi."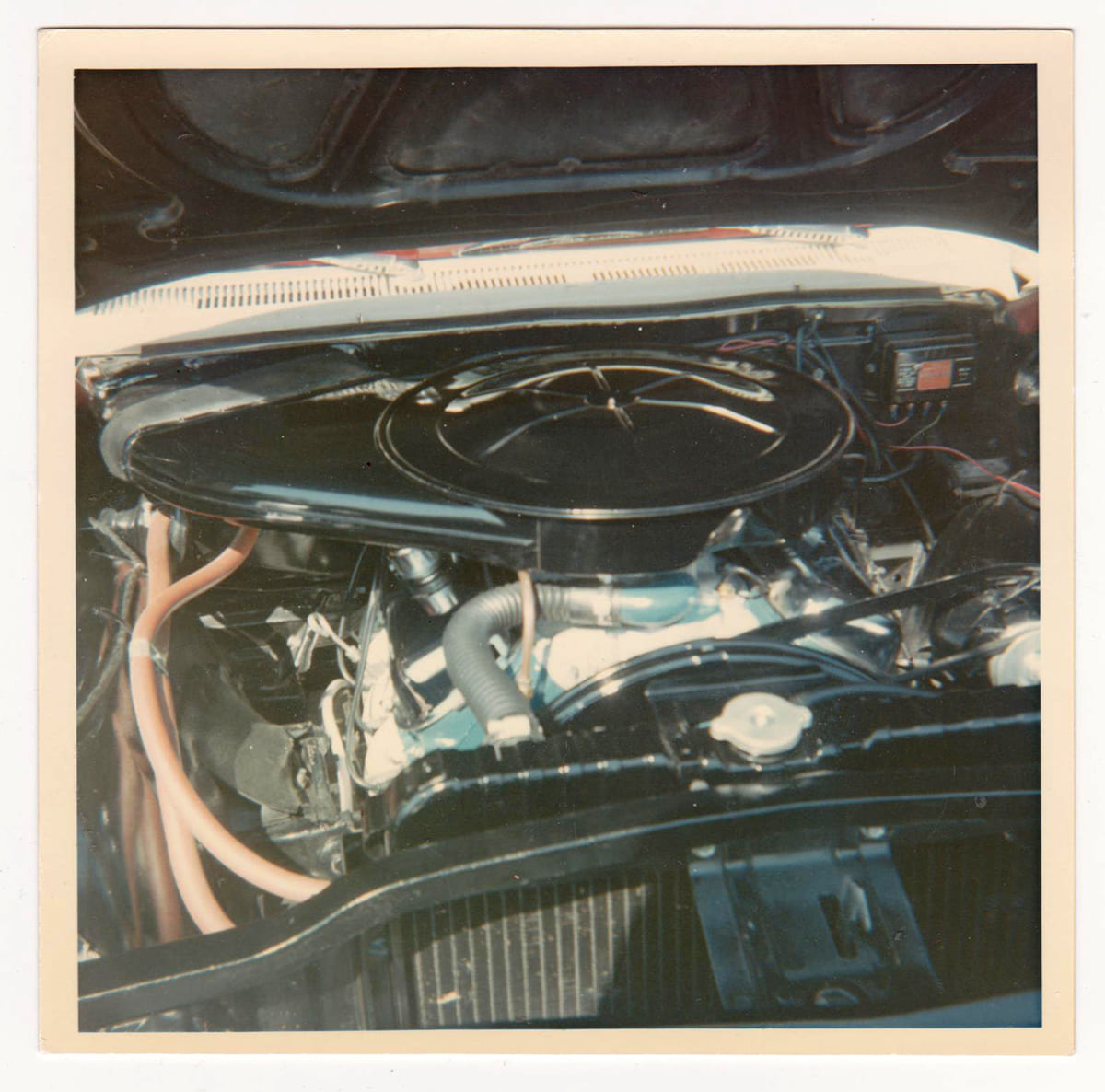 But things didn't go so well. At the end of the big race, newspaper and magazine headlines read "Fords Sweep Daytona 500" as the first five finishers were Blue Oval Galaxie "Scatbacks" packing aforementioned 427 wedge power (Tiny Lund was the winning driver). Even worse, a month after the February 24 Daytona 500 event, General Motors officially quit sponsoring race cars and race teams. Fear of anti-trust legislation was behind The General's decision to "reduce its corporate profile anywhere it could." Apparently, some hard-nosed politicians had been eyeing GM's marketplace domination with an eye toward breaking up such monopolies in the name of fair trade. At the time, GM cars accounted for more than 50 percent of all domestic new car sales (53.9 percent in 1962 and 53.2 percent in 1963).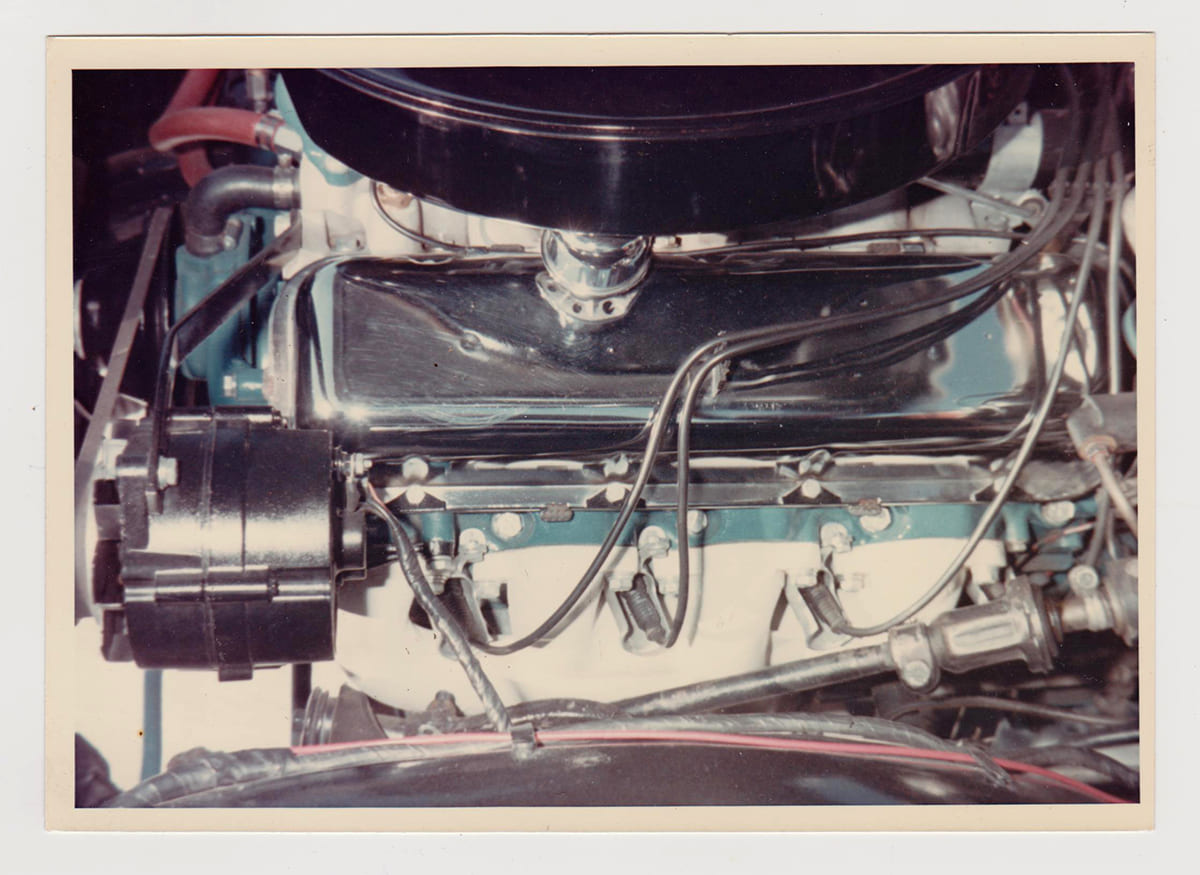 The feared government trust-bust never materialized but GM race-vehicle programs that were nipped in the bud included Pontiac's 421 Super Duty Tempest/Swiss Cheese Catalina program, and from Chevrolet the lightweight Z11 Impala, Grand Sport Corvette, FIA Nova fastback with Corvette independent rear suspension, and, yes, the 427 Mystery Motor. But here's the rub. Just because GM wasn't out in the trenches with factory-built and assisted race machinery, privateers kept the ball rolling quite successfully despite continued factory participation from Ford and Mopar.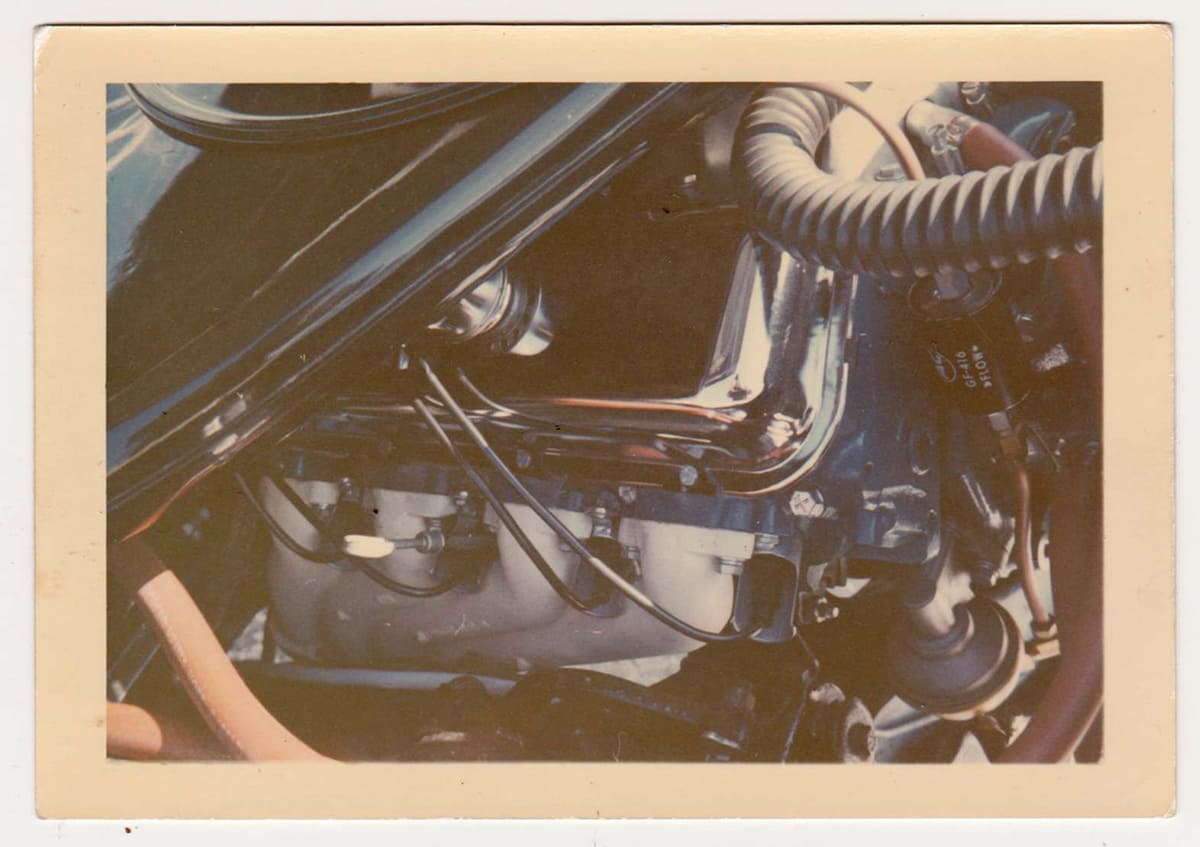 As for the Mystery motors, they were quickly forgotten as the solid-lifter 409 resumed top showroom horsepower billing in 1964 and through mid 1965, when the production version of the Mark II, the similar-but-not-the-same Mark IV 396 made its big debut in April of that year. For Yunick's part, it is said that thanks to his warm friendship with performance-minded GM executives like Vince Piggins (who he knew from their shared efforts for Hudson's race team a decade earlier), factory requests for the return or verified destruction of "obsolete" engineering parts were ignored. In fact, Yunick was something of a pack rat, as proven by the astonishing stash of factory prototype parts–including aluminum block 327s and the remains of XP819, an experimental rear-engine Corvette from 1964–that were sold at his first public auction in 1986.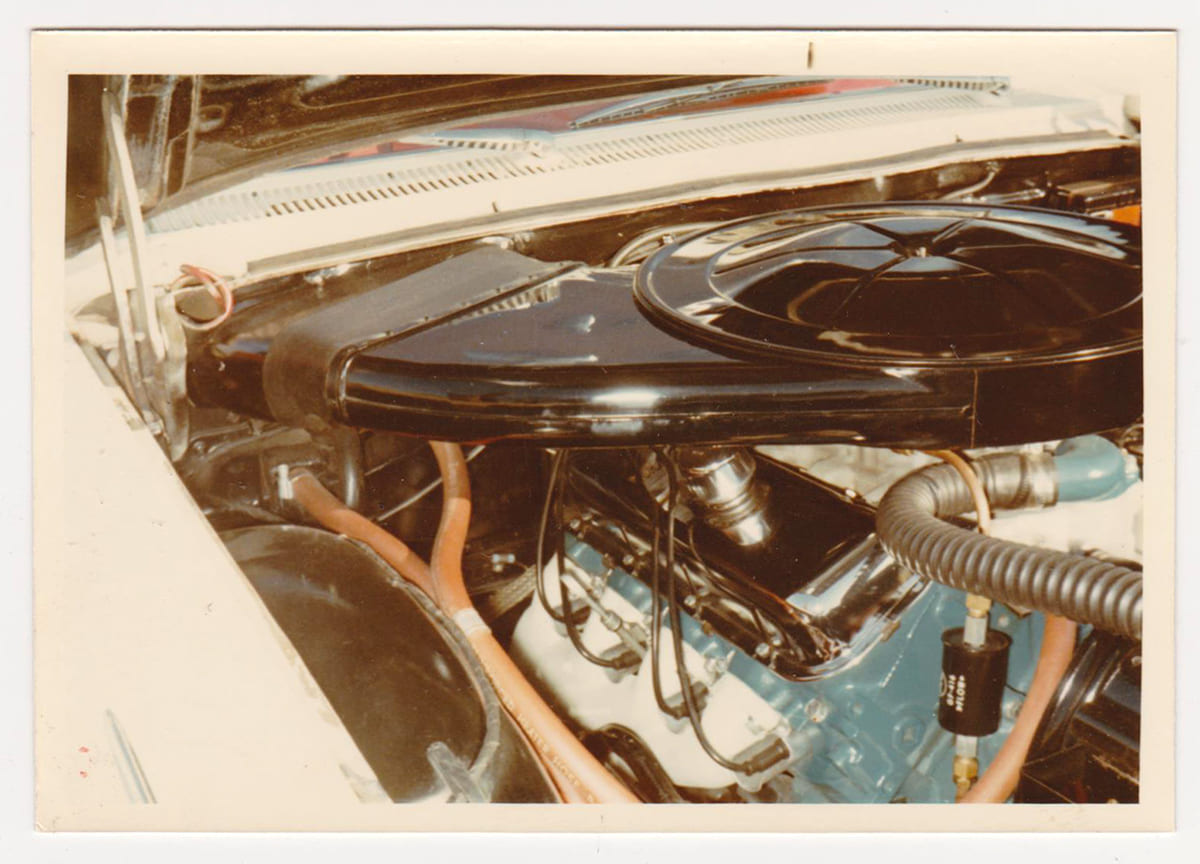 Getting back to the story of Charlie Sanden; it was probably during his 1966 visit to Yunick's Florida lair that he managed to obtain some cast-off goodies from the 1963 Daytona 500 Mystery 427 program. As evidenced by a handful of color photographs taken by Charlie in 1967, it's clear that he owned a white 1962 Impala Super Sport hardtop that he transformed into a big-block–powered street stormer. At first glance, the gleaming white iron exhaust manifolds and huge Z11 cowl induction air cleaner unit imply they're attached to one of the handful of Mark II 427s trusted to Yunick. That would be a mistake.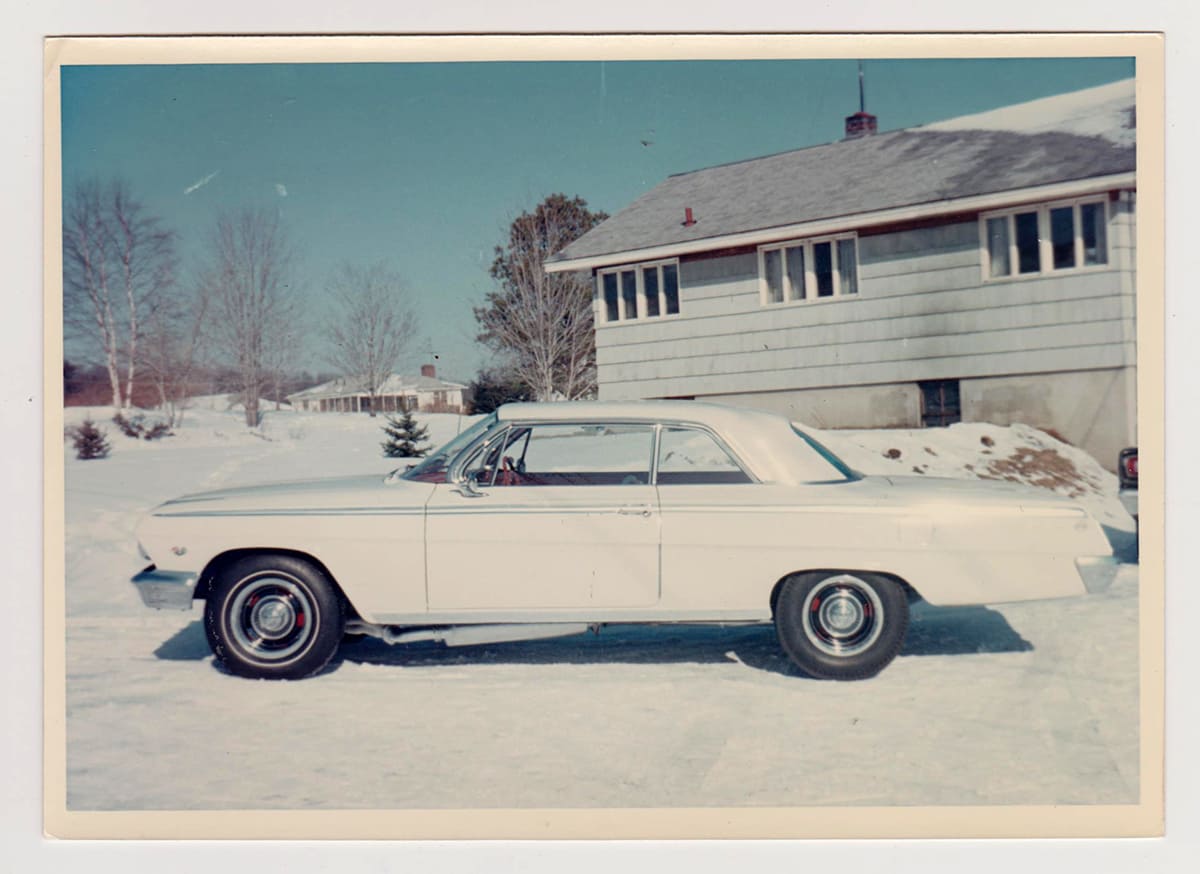 The fact is–the big-block engine to which the exotic intake and exhaust parts are affixed–a 1967 vintage 427 taken from a 435hp Corvette Sting Ray, it's not a 1963 Mark II Mystery 427. But it's still a pretty special 427 engine. This was discovered after Charlie's death in 2016 when Charlie's heirs requested family friends Bob Polverari and Barry Kuhnel examine the car before its sale to settle the estate. The block's machined identification pad reads T1227JE, the JE suffix code matching it to a 1967 427/435 triple-carbureted Sting Ray L71. That alone makes it pretty special.
In fact, Polverari (himself a local Modified stock car racing legend and five-time track champion at Riverside Park Speedway in the day) was close buddies with Charlie back in the '60s and clearly remembered how excited Charlie was to install the Mystery 427 exhaust manifolds and 1963 Z11 Impala cowl induction, making it the only engine of its kind in New England.
Once proper identification was completed, the exotic Impala was recently sold to an enthusiast from Worcester, Massachusetts, who fully understands the historic significance of the package and plans to leave it exactly as Charlie assembled it in 1967: complete with bright white header paint to attract full attention to its exotic exhaust system.