By Rob Fortier   –   Photography by the Author
Louisville did not disappoint this year—neither with the weather (a little rain on Thursday just cleaned the asphalt and cement off nicely for the remainder of the weekend!) nor the classic trucks! The Kentucky State Expo Center was packed with vintage haulers of all shapes, sizes, and denominations all weekend long—and inside the exhibitor building as well.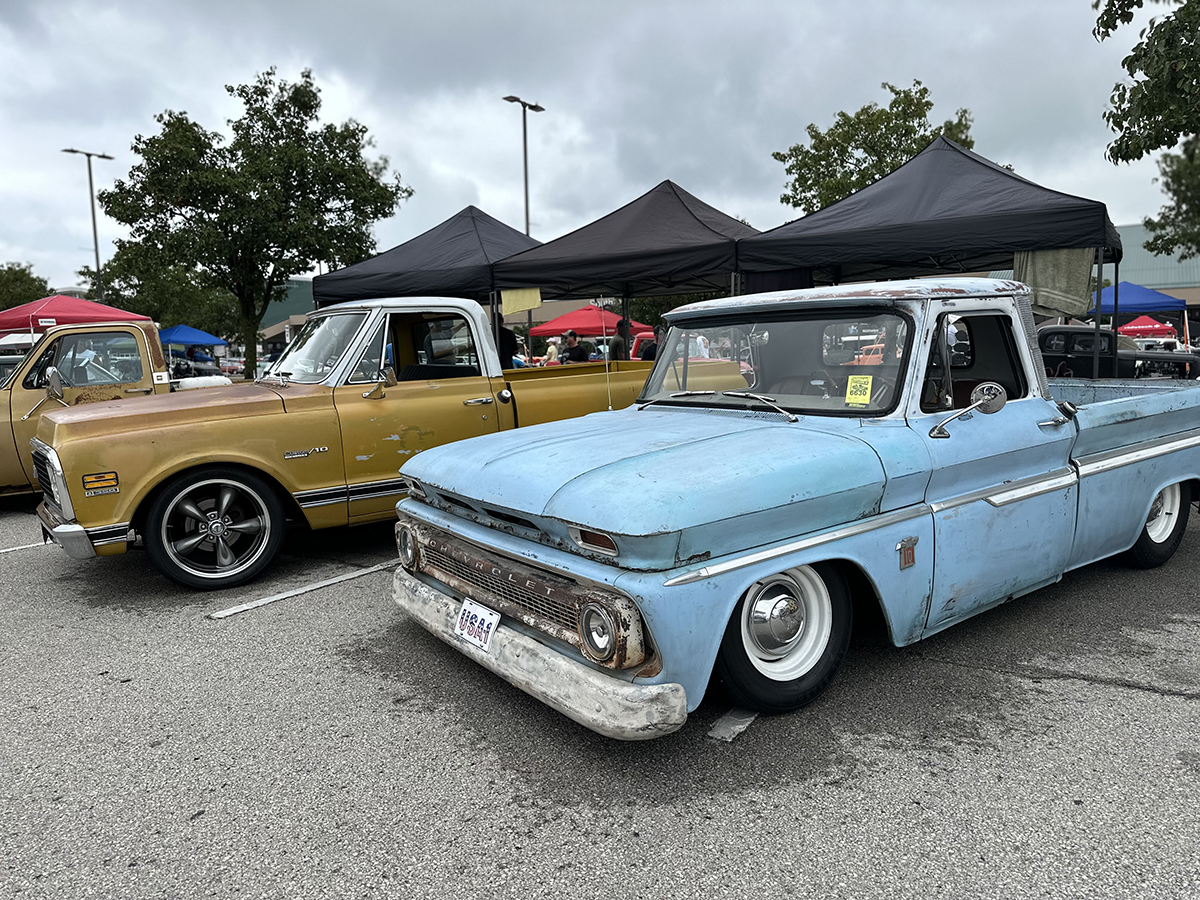 We arrived Wednesday evening as usual for our annual In The Garage Media Bowling Party (for builders and exhibitors) at the Executive Strike adjacent to the fairgrounds. The following morning, after the rain showers subsided, we hit the grounds running, camera phones in hand, capturing all the action amongst the 8,000-plus registered vehicles and hordes of spectators, many of which now peruse the Nats via electric scooters (read my Oct. '23 issue's editorial for more on that!).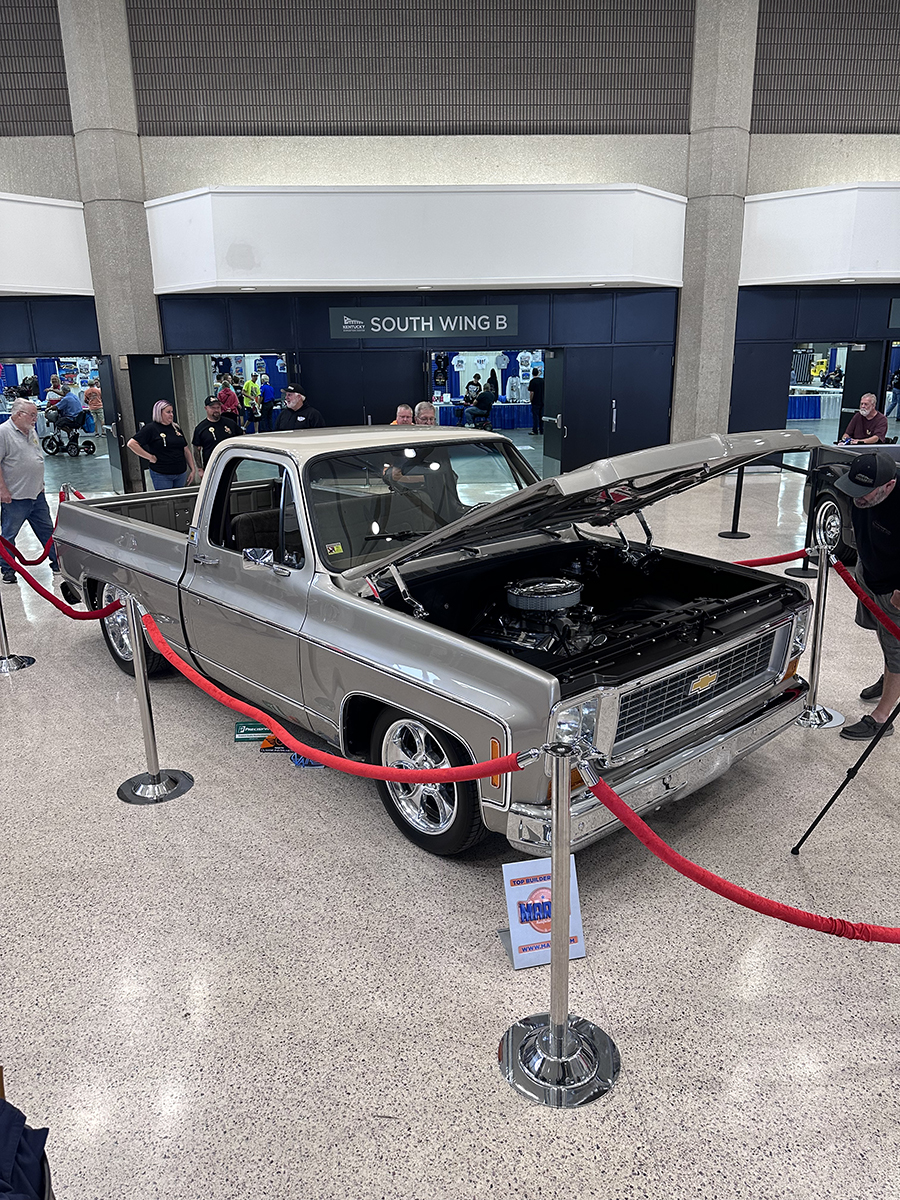 Within the Builders' Showcase, we encountered a number of stunning classic trucks, but the one that stood out the most was the 2023 NSRA Giveaway '81 Squarebody built by our pal Bryan Harrison at Harrison's Rod & Custom. We had our man in the field Tommy Lee Byrd capture the gorgeous Fleetside on digital film prior to Saturday's giveaway, so stay tuned for a full feature!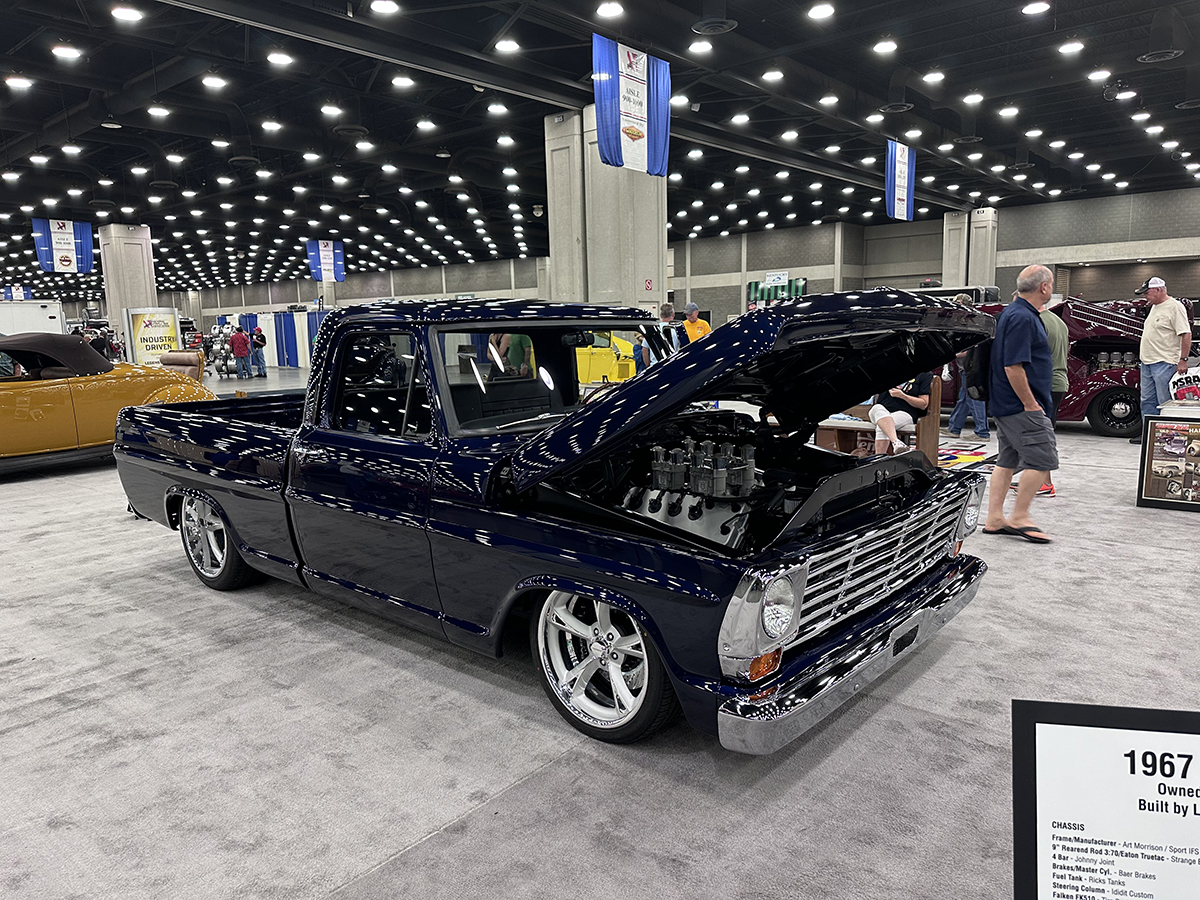 Just inside the foyer where all the builders' vehicles were displayed, there was a special area dedicated to none other than Steve Legens of Legens Hot Rod Shop, where he had a number of hot rods and classic trucks built over the years (and subsequently featured predominantly in national publications), including one amazing Coyote-powered Bumpside that John Jackson will be photographing for us here very shortly!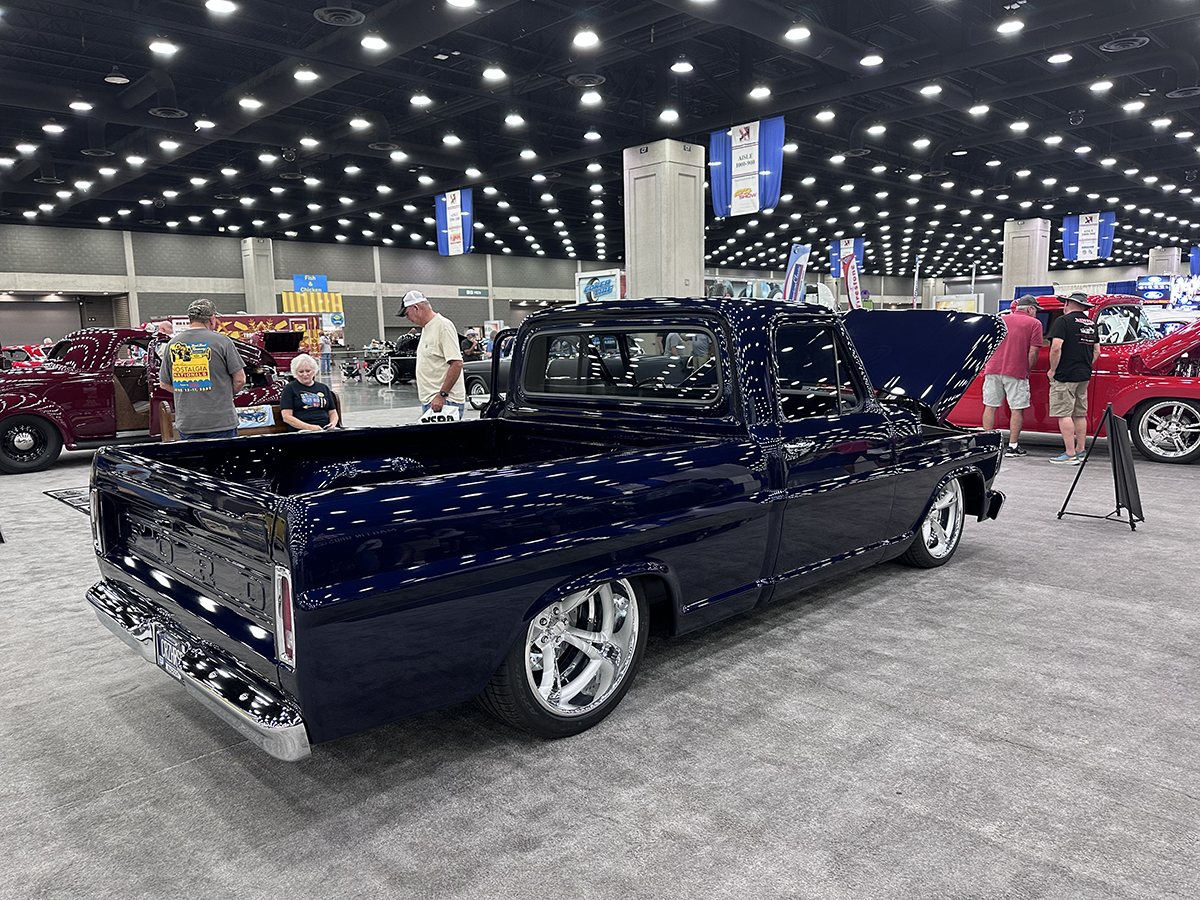 Friday evening at the NSRA Awards Banquet, our friend Justin Padfield (owner of Scott's Hotrods 'N Customs) was presented with the Industry Appreciation Award for Outstanding Contributions to the Advancement of the Street Rodding Sport. Congrats, Justin!
We'll have full coverage of the NSRA's 54th Street Rod Nationals in our Nov. '23 print and digital issues—subscribe now if you haven't already—don't miss out on all the Classic Truck Performance action!