By Rob Fortier   –   Photography by the Author
Why is it the Ford 9-inch is to the aftermarket rear end world what the Mustang II is to front suspension in similar context? Simply put, they work—very well, as a matter of fact. So much so, that there are companies who've staked their entire business off producing them for our industry for decades now.
That said, the 10/12-bolts and Dana 44/60s of the world are by no means inferior—it's just that the semi-floating 9-inch seems to have suited most hot rodders as a whole over last few decades, even though Ford Motor Company stopped producing them in 1986. But unlike those aforementioned companies dedicated solely to the 9-inch, Strange Engineering has catered to all walks of differential life for the past 50 years. However, what brings us here today just happens to be Strange's C10 Rear Axle bolt-in 9-inch assembly for 1967-1972 Chevy/GMC half-ton pickups (also available for the first-gen 1960-1966 and SquareBody 1973-1987 models as well).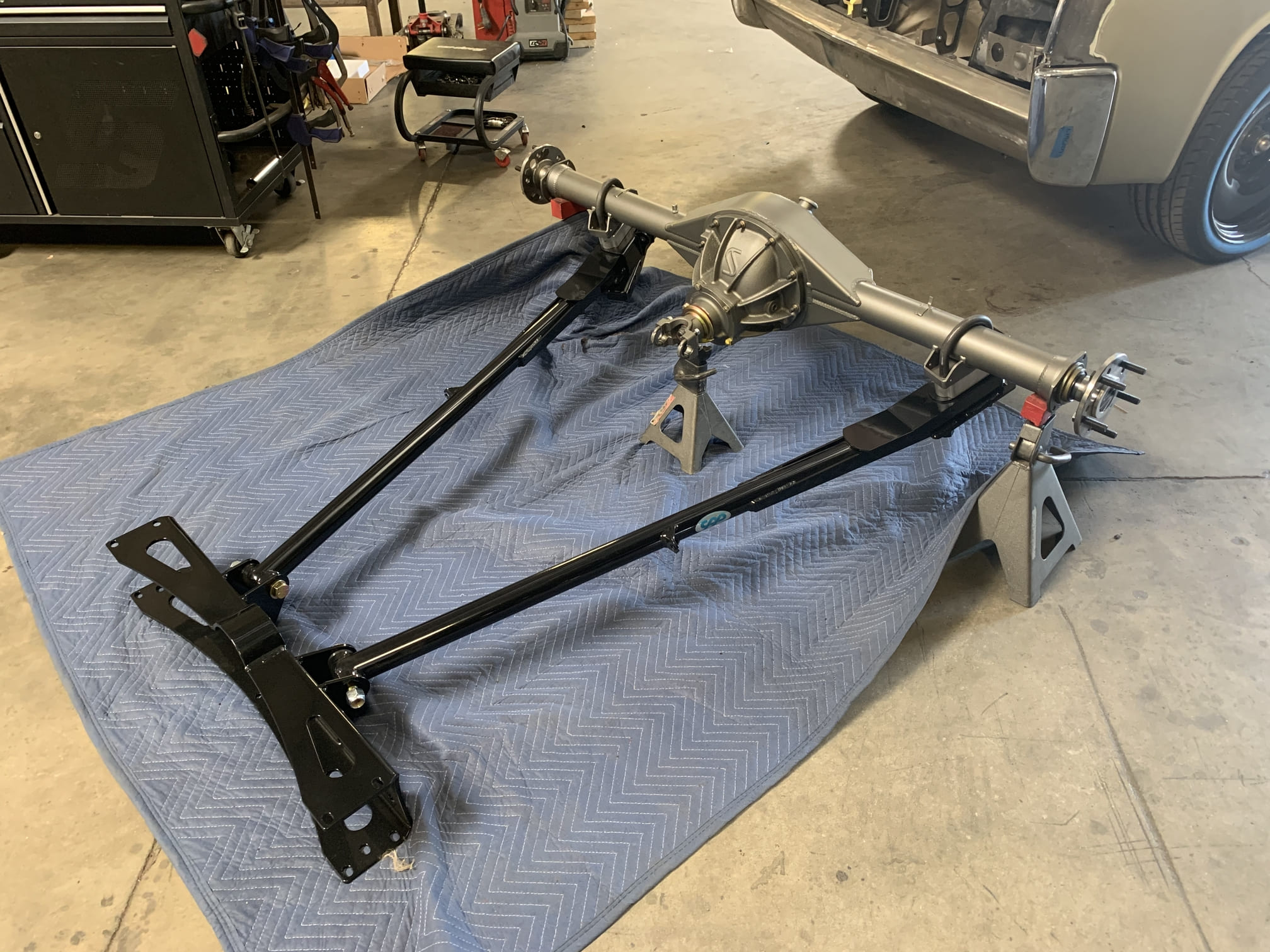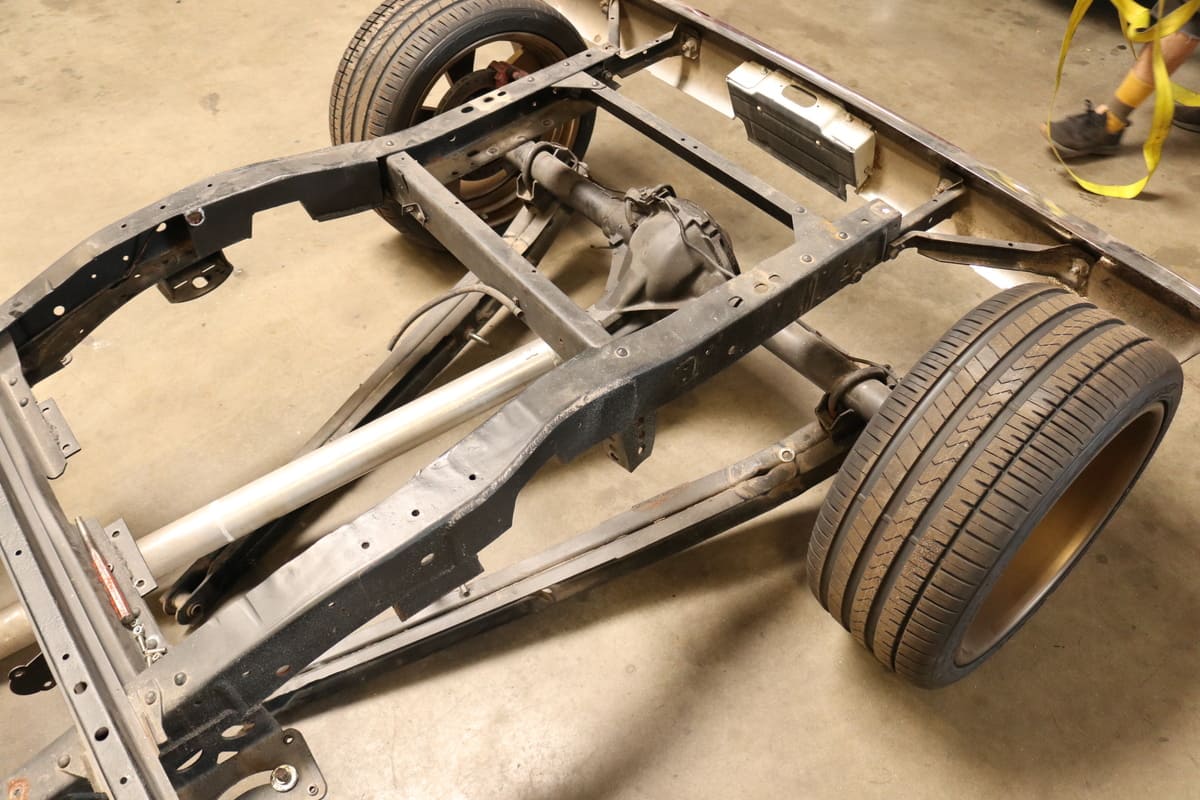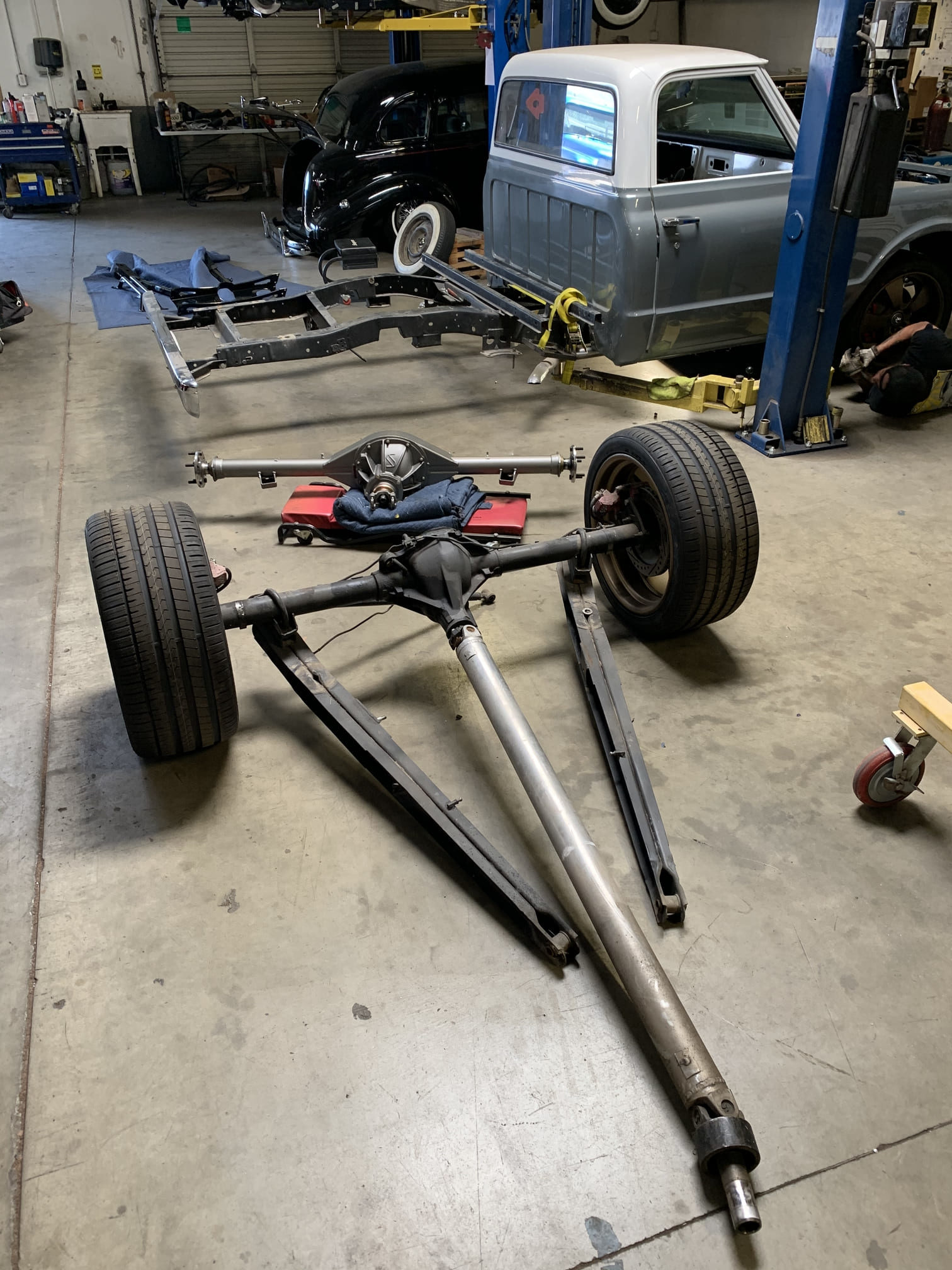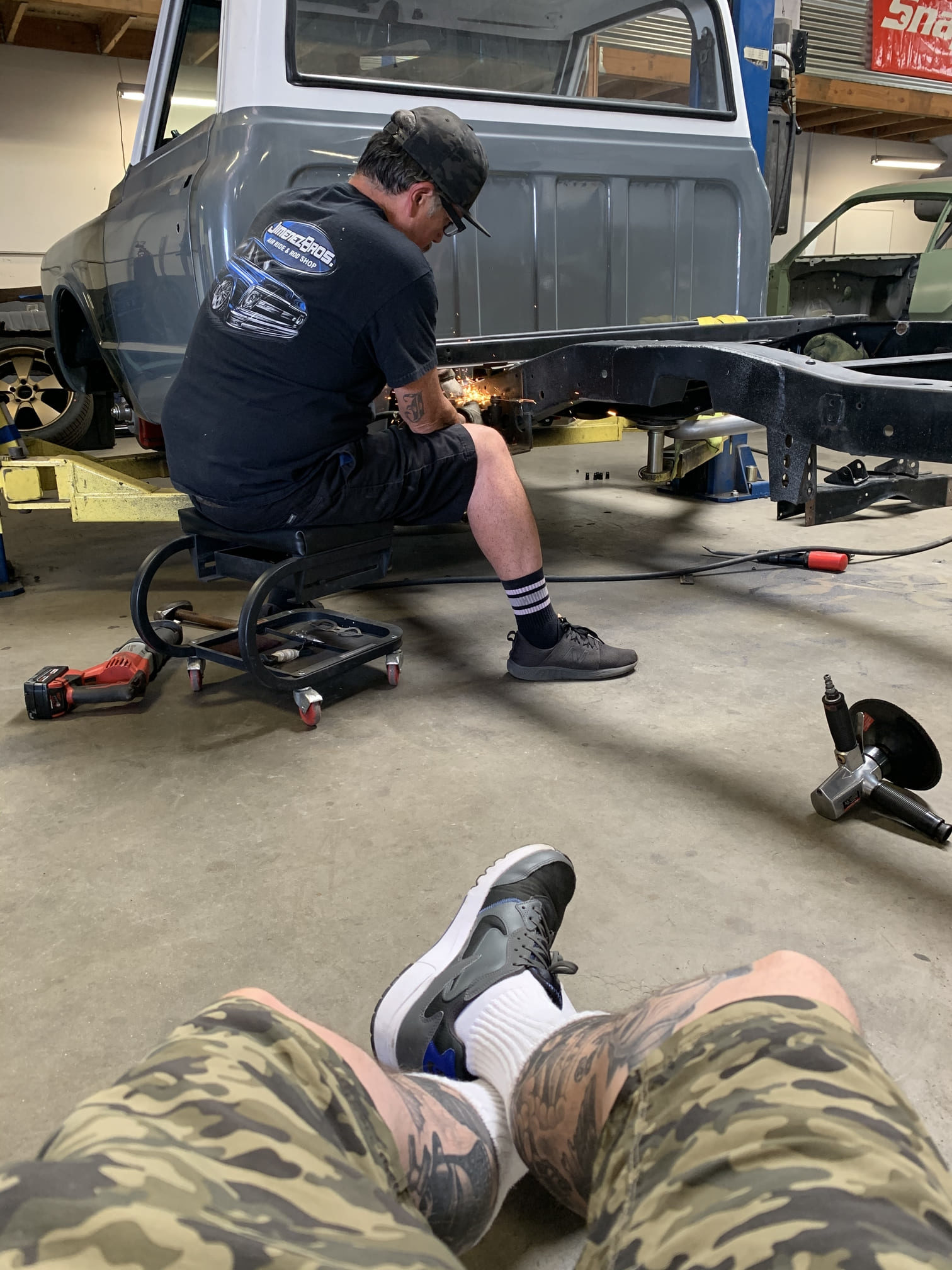 The great thing about Strange's bolt-in assembly—besides being manufactured by one of the best in the business—is just that: it's a true "bolt-in" rear end! Unless you've got a set of particularly wide or weird-offset rear wheels, there's no measuring to do, no differential configuration or research necessary; you just place your order, specify what gear ratio, etc., and wait for the freight truck to arrive with your new purchase. Once it has—bolt that sucker in and go!
Such was the case with our 1969 C10 that, unfortunately, had been hacked up with a less-than-impressive airbag install. So, along with ditching the leaky, worn-out factory 12-bolt with Strange's more-than-impressive 9-inch, we opted to go the extra mile and make the bolt-in install a coil-over conversion. To do so, we obtained Classic Performance Products' Totally Tubular C10 trailing arm kit—complete with forward mount crossmember, Viking dual-adjustable coil-overs with tubular upper coil-over crossmember (which, although requiring that we trim out a substantial portion of the previously incorporated inner C-notch plate—not a problem—conveniently situates "below the bed line", not requiring any modifications to the bed floor for clearance), Panhard, and CPP's beefy, non-rust-inhibiting tubular trailing arms.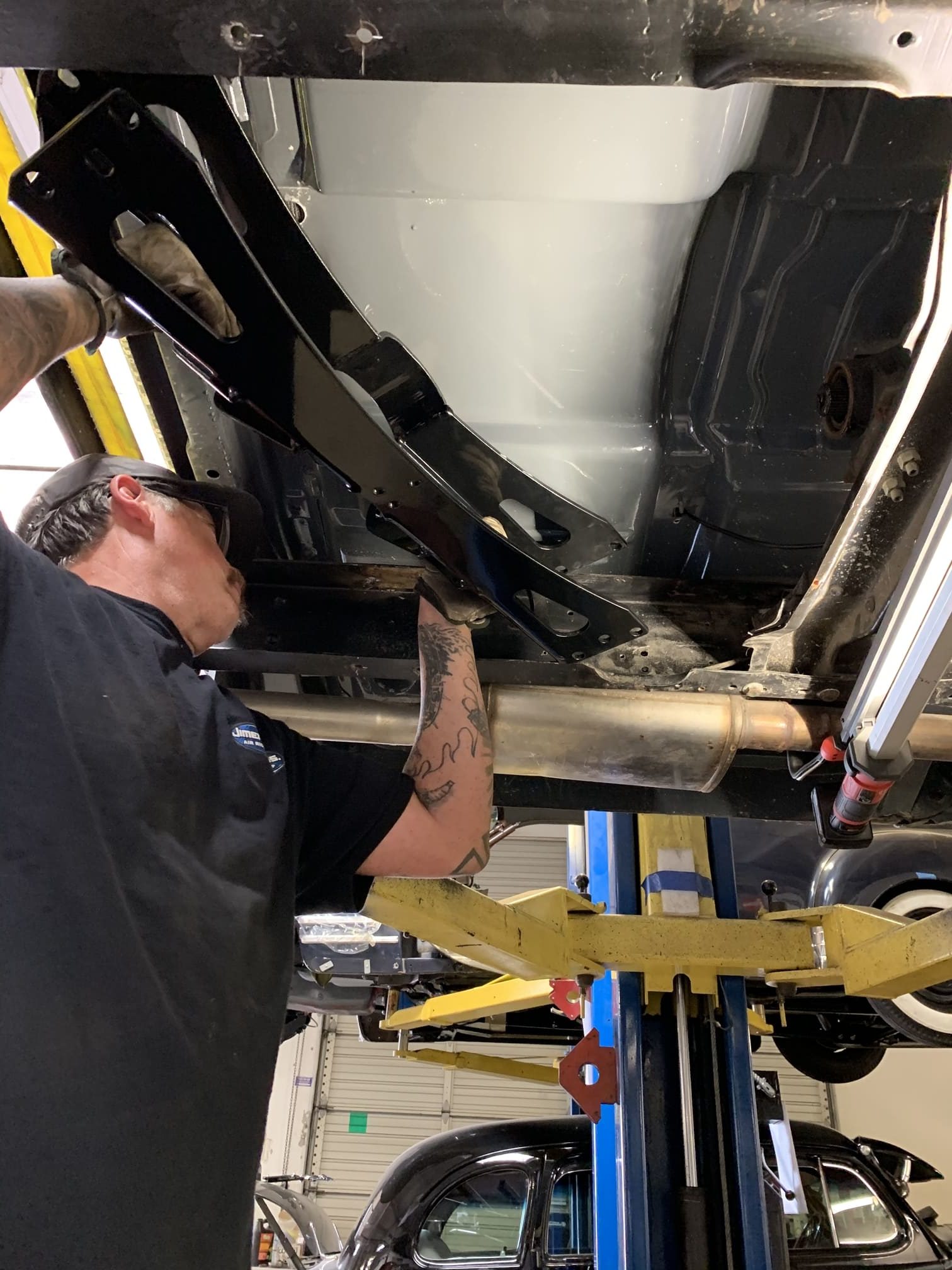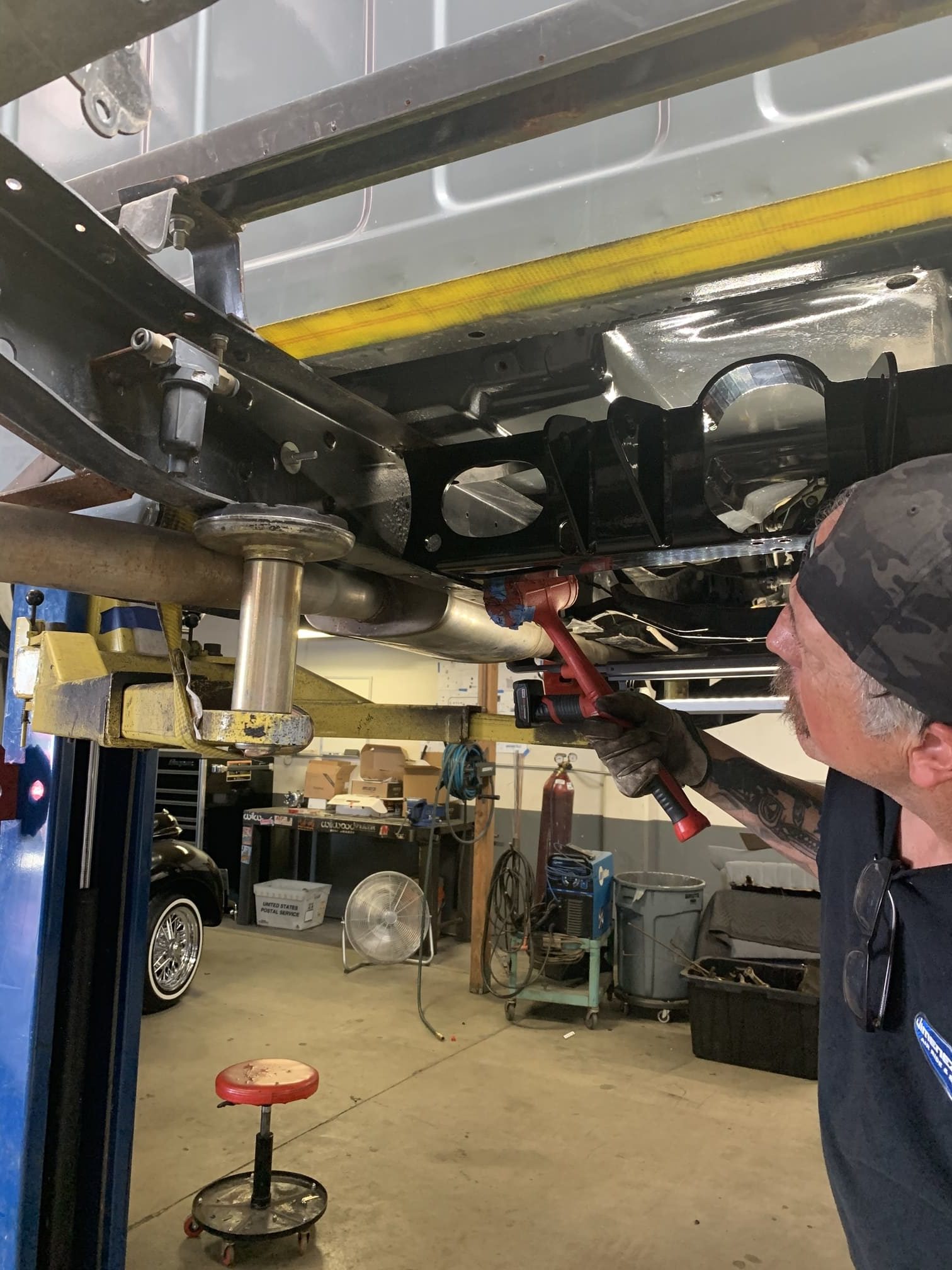 As for the rear end itself, our order placed netted us Strange's nodular-iron S-case centersectioned, 31-spline traction-lock differentialed, 3.70-geared 9-inch, complete with Daytona aluminum pinion support, chrome-moly yoke, large-bearing 31-spline alloy axles, and Strange's attractive, 100-percent bolt-in housing. (Note: CPP's trailing arm kit will not work with the factory Panhard configuration: when ordering a Strange C10 Rear Axle 9-inch assembly, please specify "no Panhard mount" unless you want to be left with the task of removing it!)
STRANGE ENGINEERING
800-646-7618
www.strangeengineering.net
CLASSIC PERFORMANCE PRODUCTS
800-760-7438
www.classicperform.com
The Epitome Of Convenience: Strange Engineering's C10 Rear Axle 9-Inch Install