Building a Traditional AV8
By Ryan Manson   –   Photography By Brian Brennan
When it comes to building a traditional AV8 highboy roadster, one of the most challenging aspects can be modifying the 1932 Ford's frame rails to fit the body of the 1928-29 Model A. Where the flat Model A frame left a lot to be desired, the Deuce chassis has much more shape, carefully following the bottom of the body with sweeping kick ups at both ends. This shape that makes the 1932 Ford frame much more attractive, also contributes to the difficulties one faces when adapting to an early body. Not only does the rear kickup interfere with the flat floor of the Model A, but the shape of the two bodies is quite different in the passenger compartment and cowl area, requiring a rework of the shape of the perimeter frame rails in the form of a pinch or two. But this work is not all for naught, for the resulting modified Deuce chassis makes for a more solid foundation and a much more attractive chassis when compared to the spindly Model A ladder frame.
Read More: Two Timeless Model A Hot Rods
With a handful of classic trucks and muscle cars built under his belt, Jason Scudellari decided it was high time to build himself a legit hot rod. And by that we mean the only car truly deserving of the term: an open-wheeled, highboy roadster. Not wanting to spend half his remaining adult life repairing an original Henry Ford body, Scudellari rang the good folks at Brookville Roadster and ordered one of their all-steel 1929 Ford roadster bodies. Following that call, Speedway Motors was given a bell, resulting in a parts list that would include a pair of their 1932 Ford frame rails, full-length boxing plates, dropped front crossmember, and tubular crossmember kit. This provided a solid foundation upon which Scudellari could start his hot rod build, but after some quick mock-up work he soon realized that it might make more sense to take his chassis components to a shop better equipped to build frames from scratch. Enter the gang at Old Anvil Speed Shop.
Read More: 57th Annual L.A. Roadsters Show & Swap
Having the ability to fabricate a chassis in a precise manner requires a specific combination of skill and equipment, something Old Anvil Speed Shop has in spades. The guys know what it takes to put together a hot rod, so they immediately set their sights on Scudellari's roadster body so that it could be dimensioned, the overall shape noted, and the body mount locations plotted out. These specs were then transferred to a sheet of 1-inch plywood, which will act as a template as the frame rails are modified. Armed with this information, the Old Anvil Speed Shop crew started fabricating not only the chassis, but a new chassis jig that will serve to locate future AV8 builds as well. As each section was heated, tweaked, and modified to better fit the confines of the 1929 body, uprights were added to the chassis table to keep things locked in place. The result is a chassis that has literally been built-to-suit Scudellari's roadster in an extremely accurate manner. MR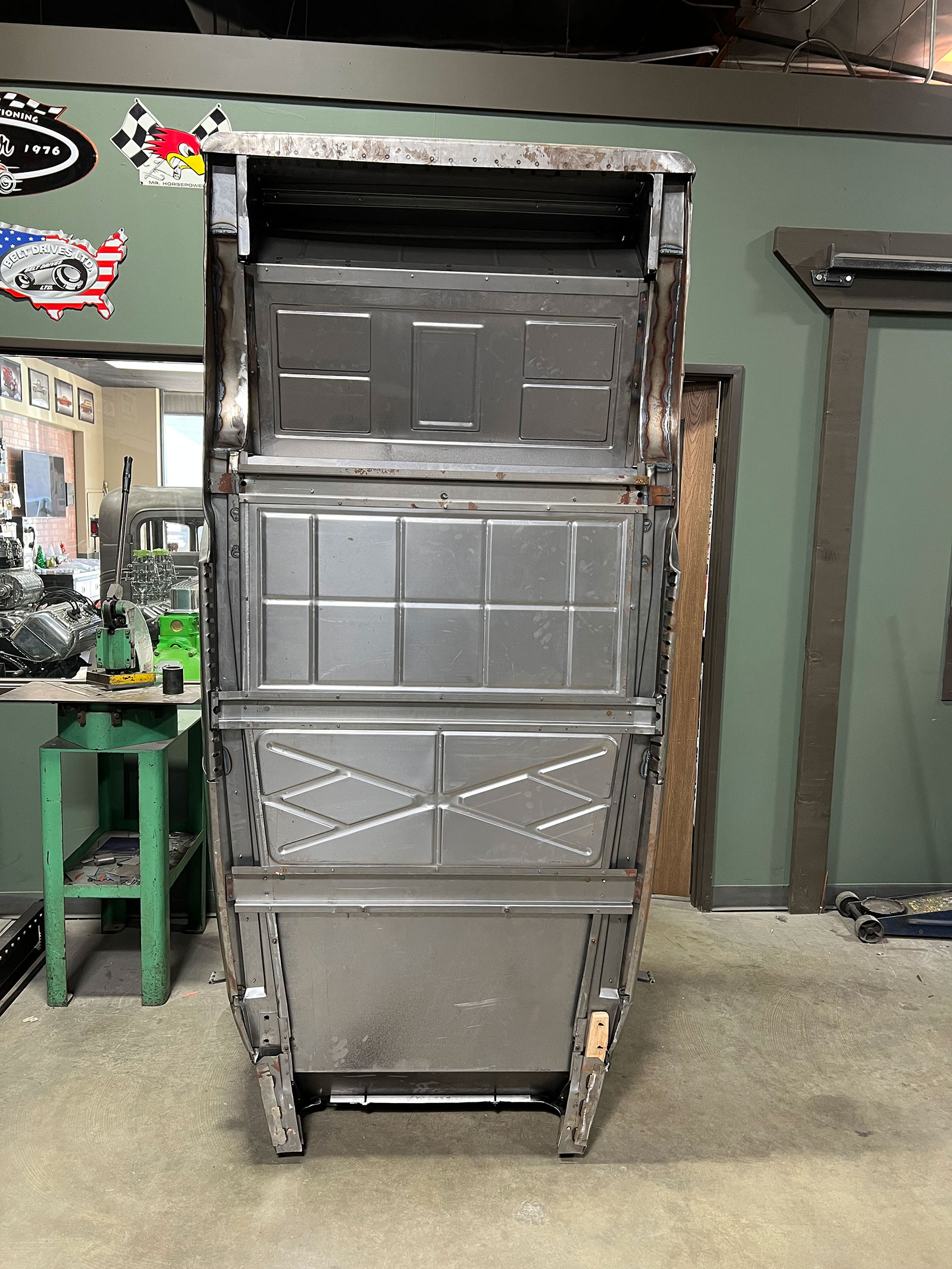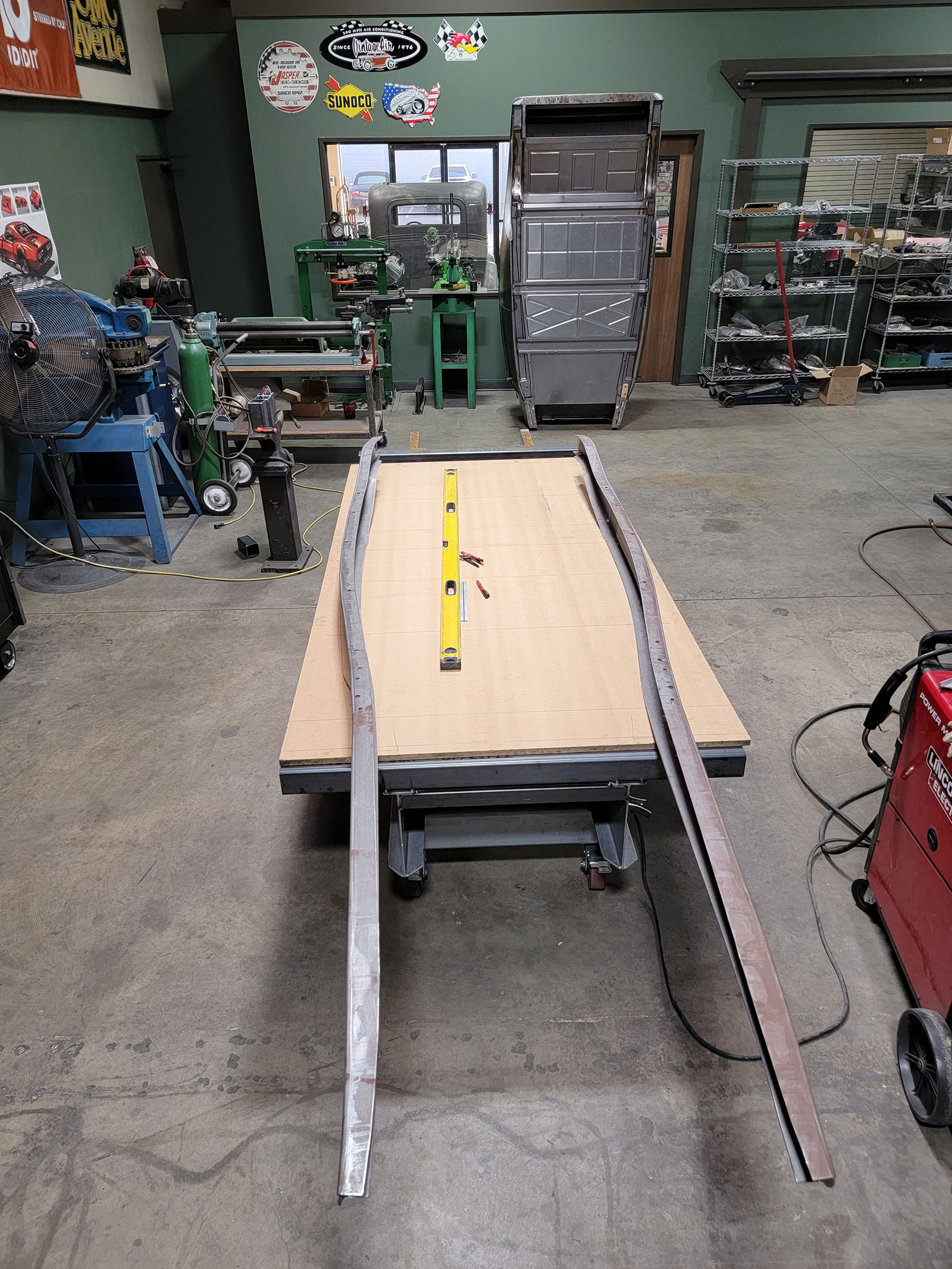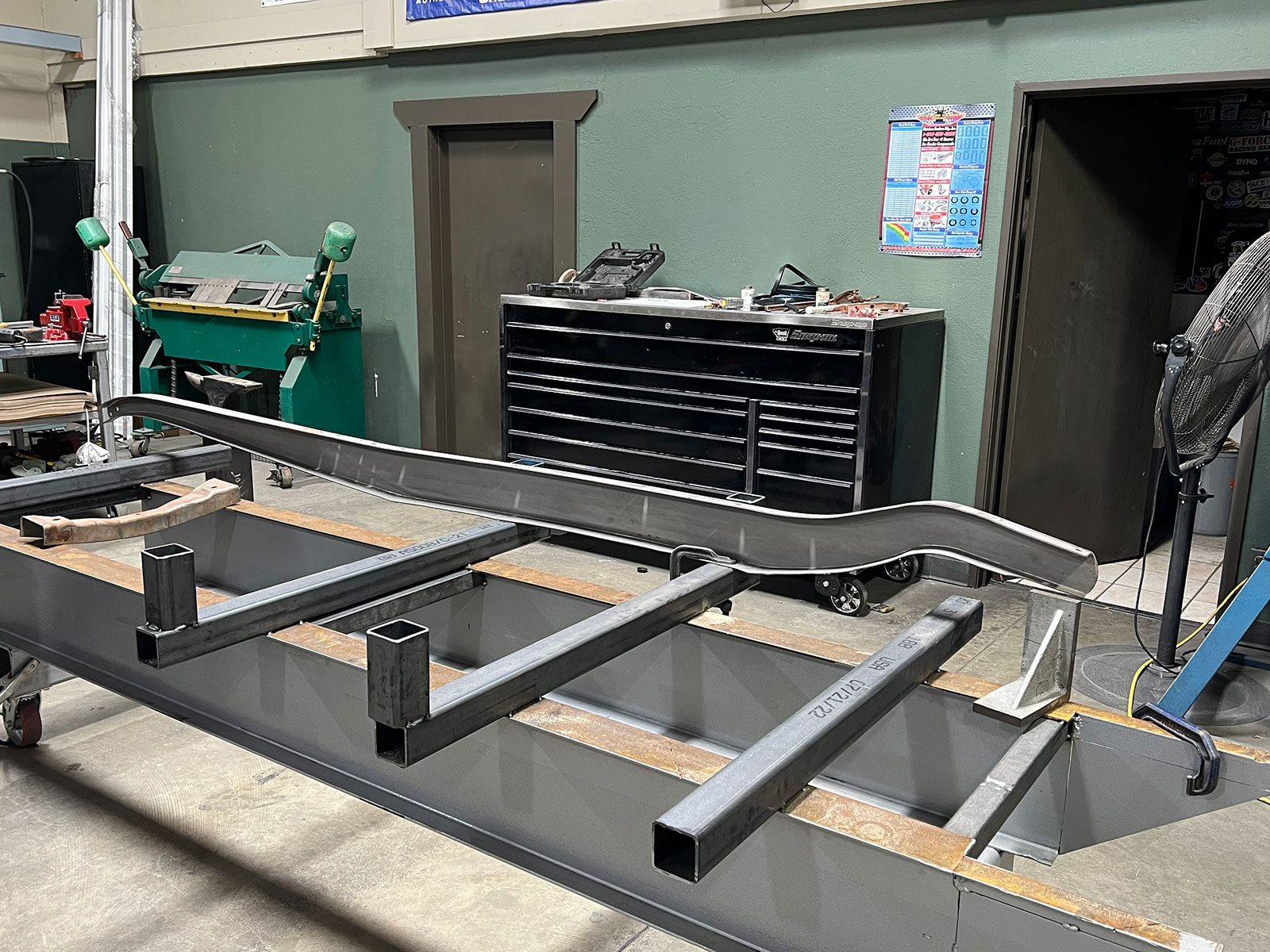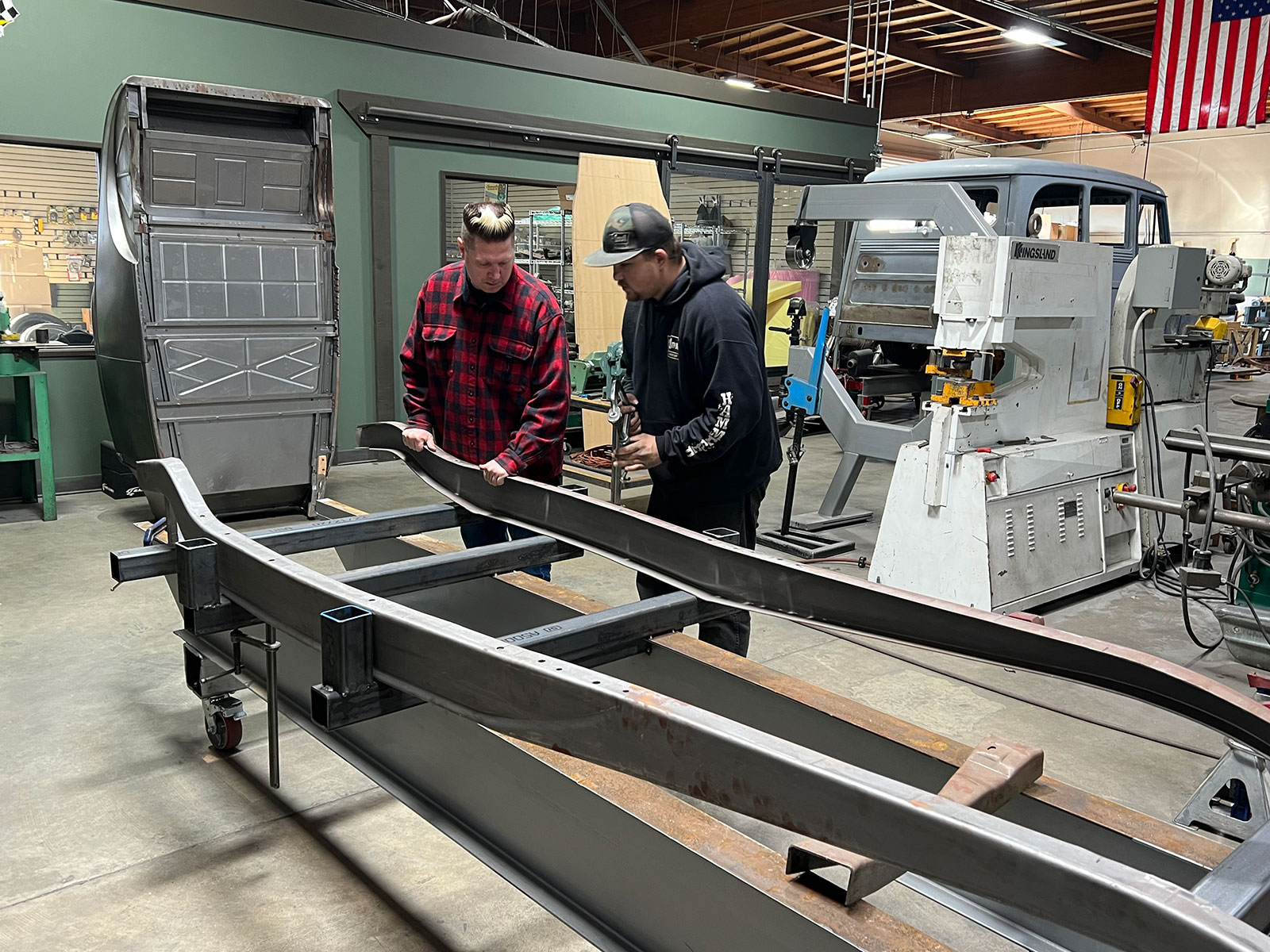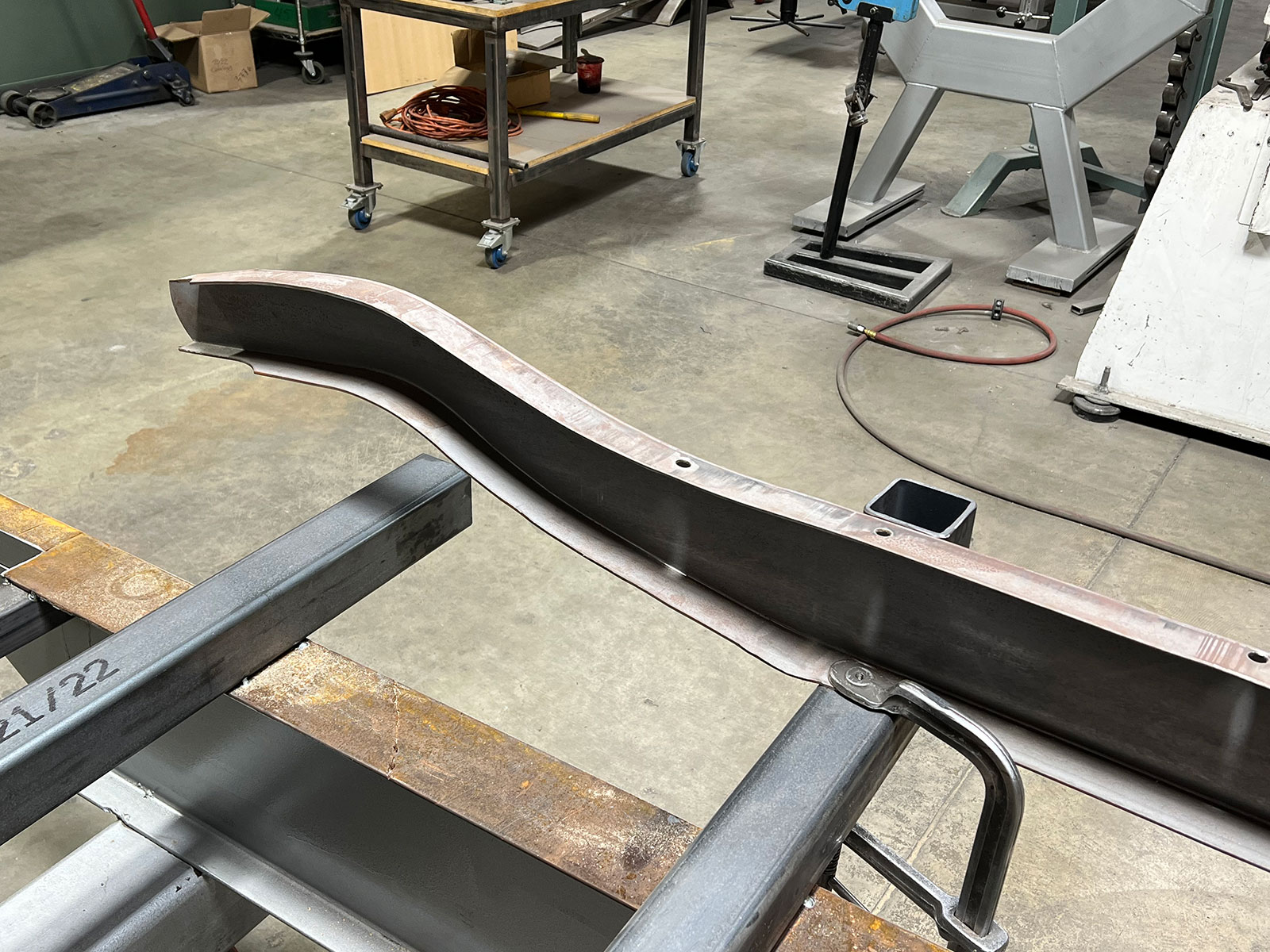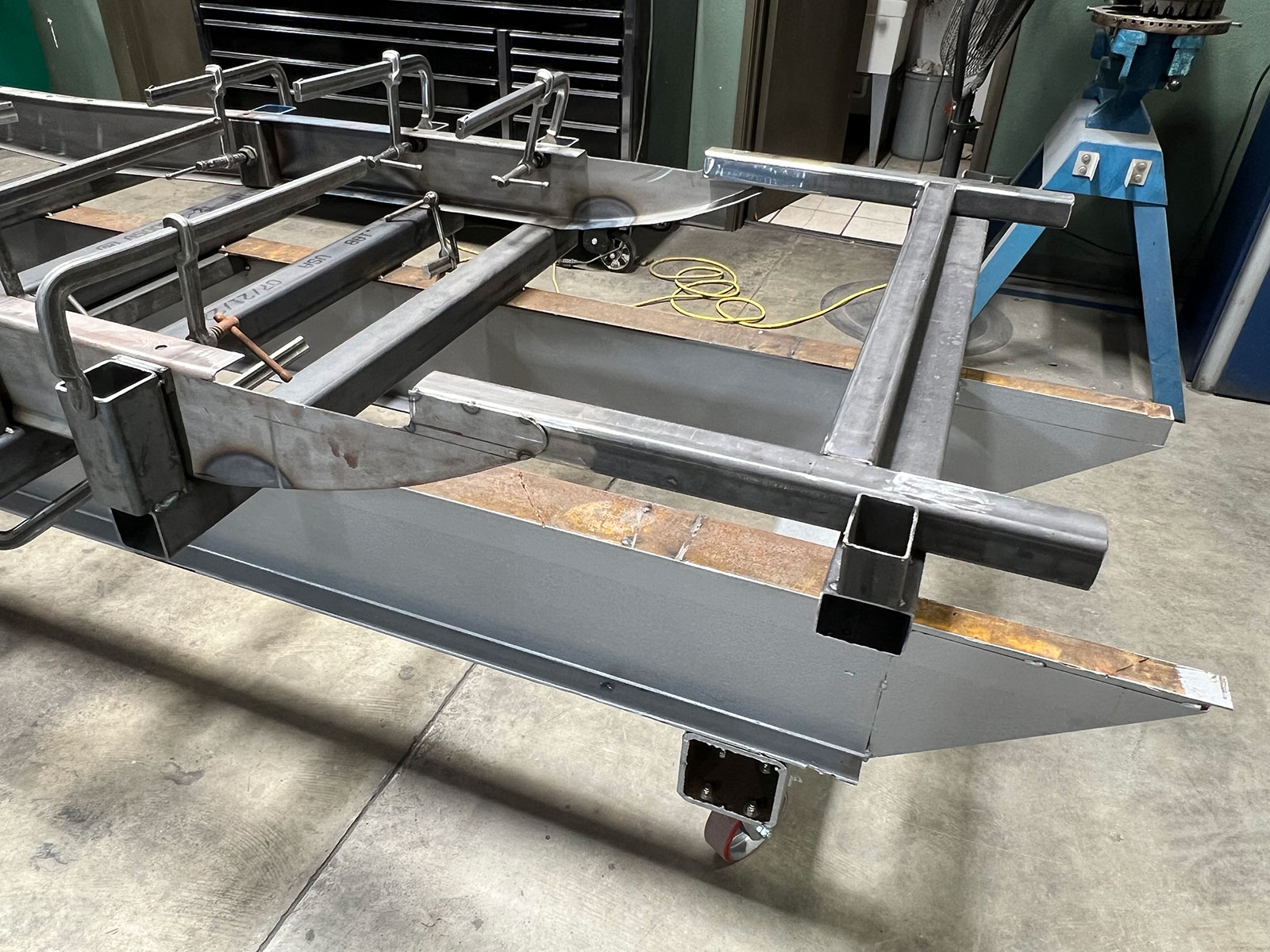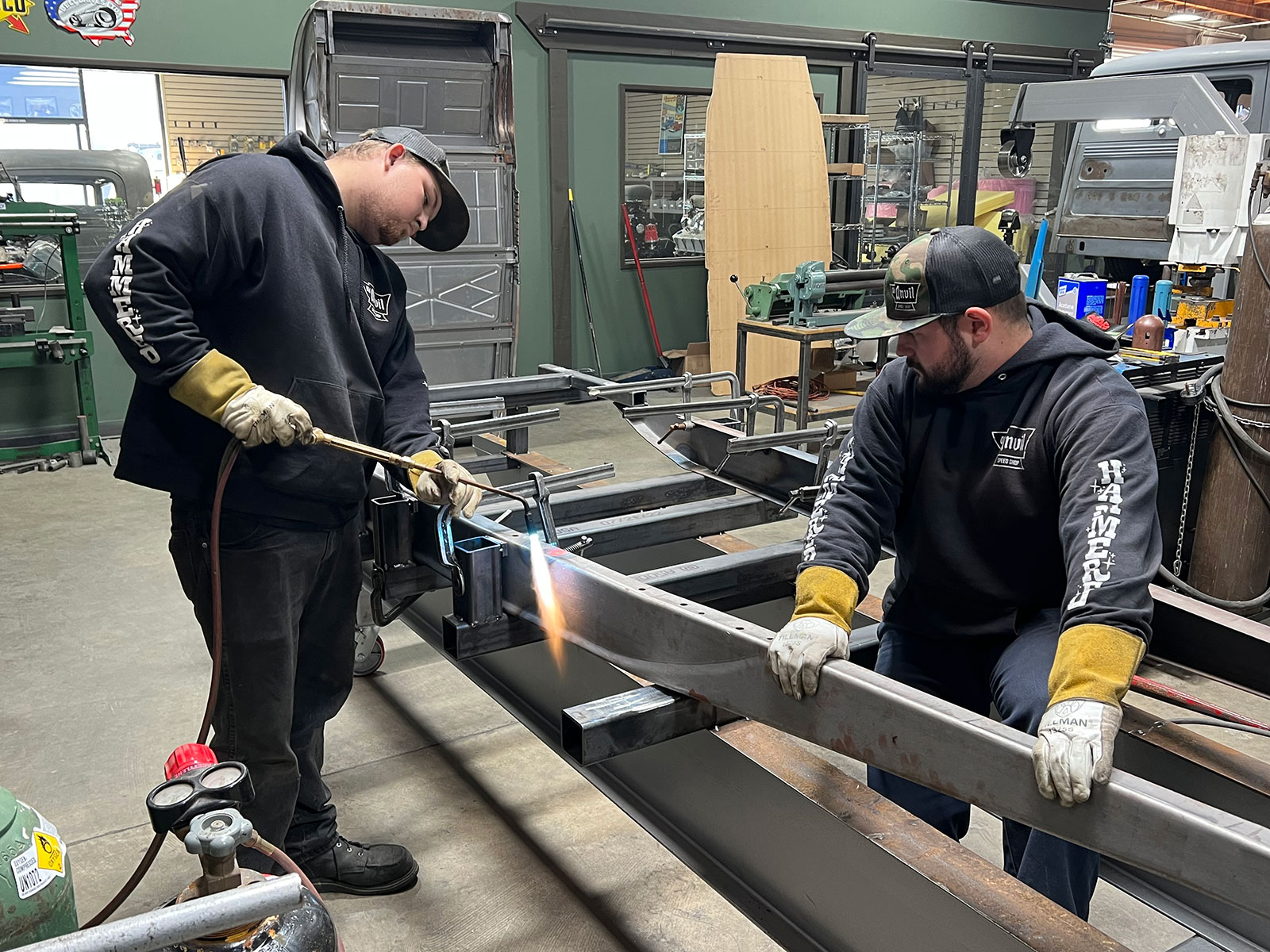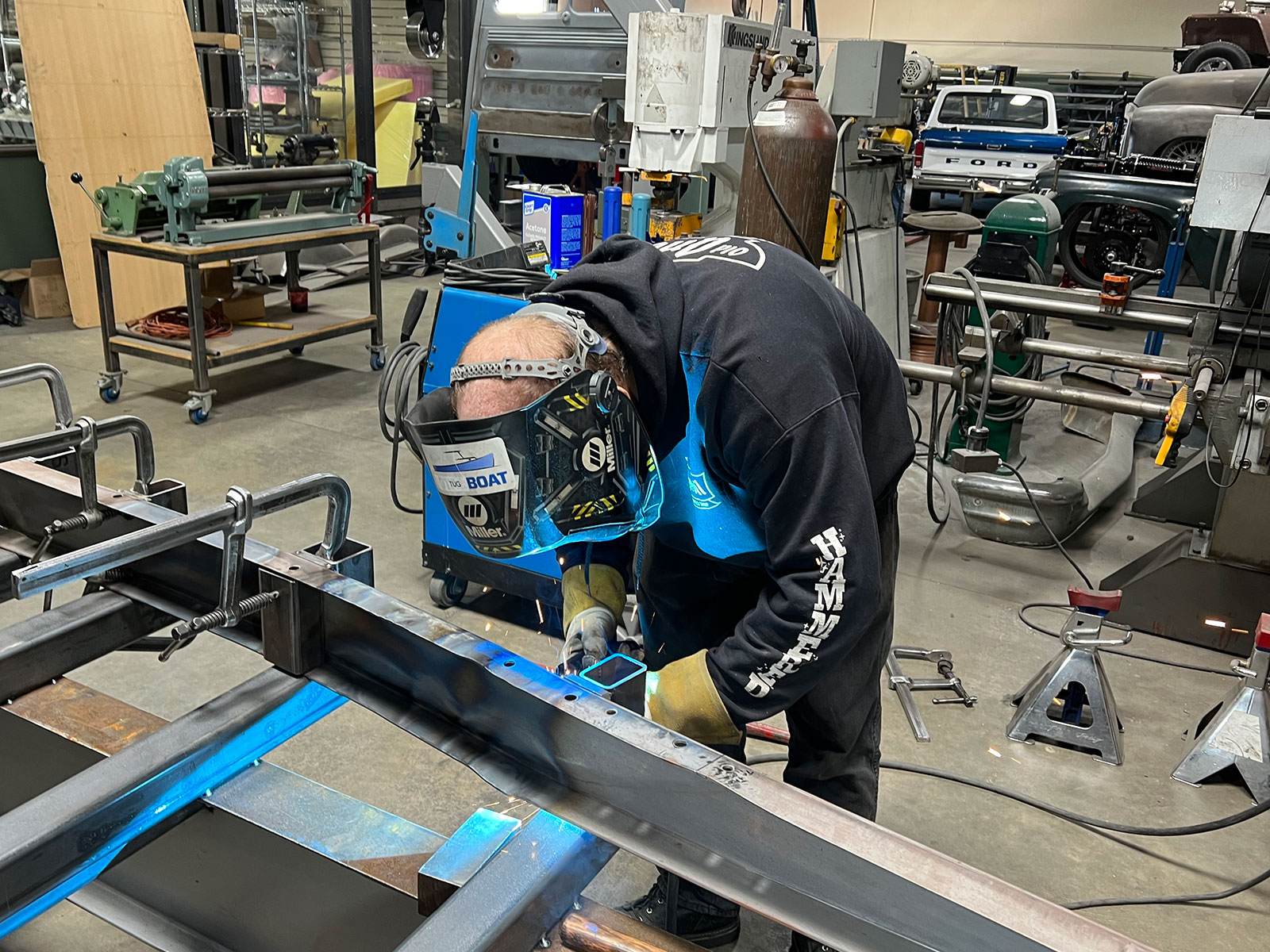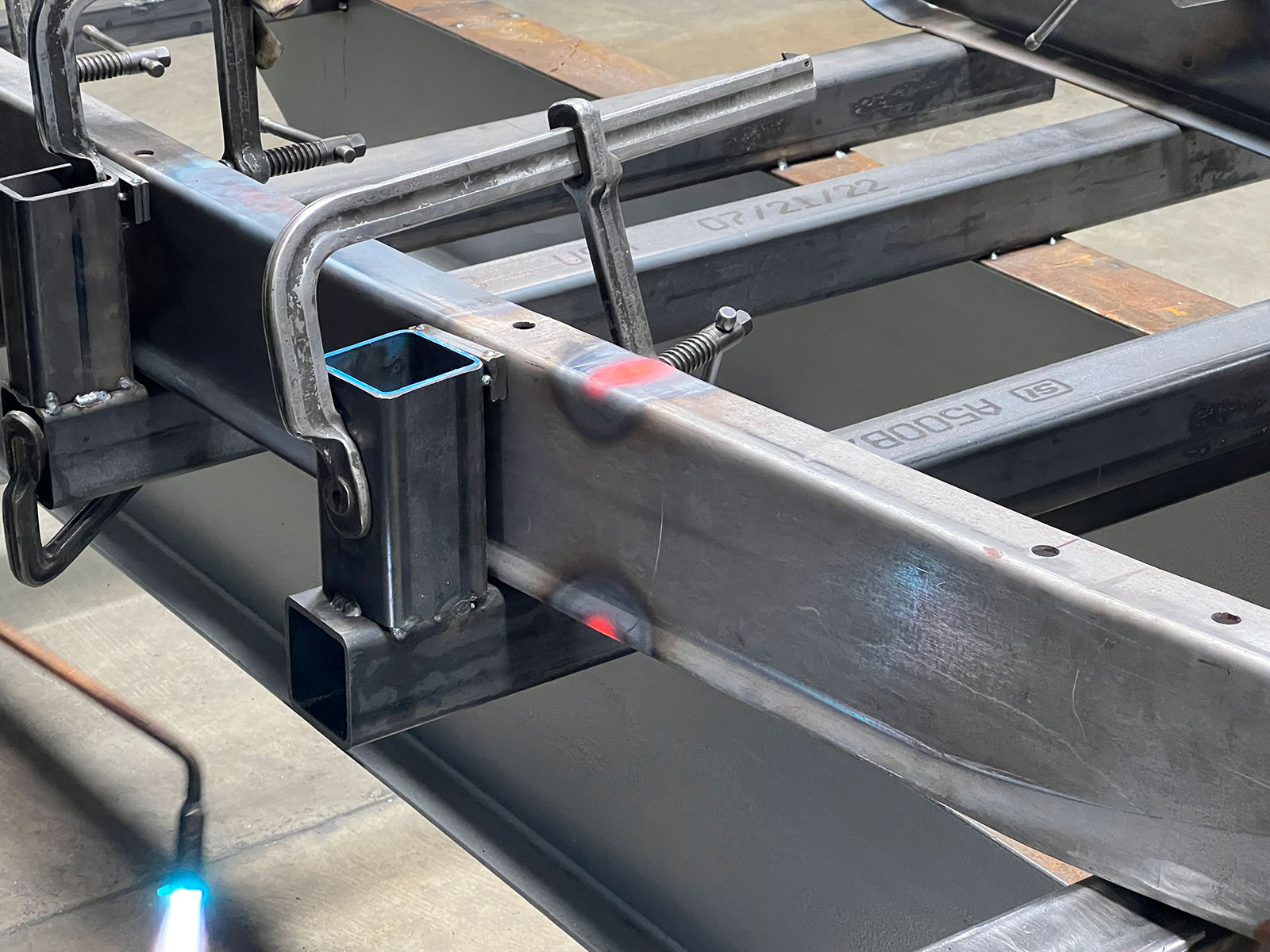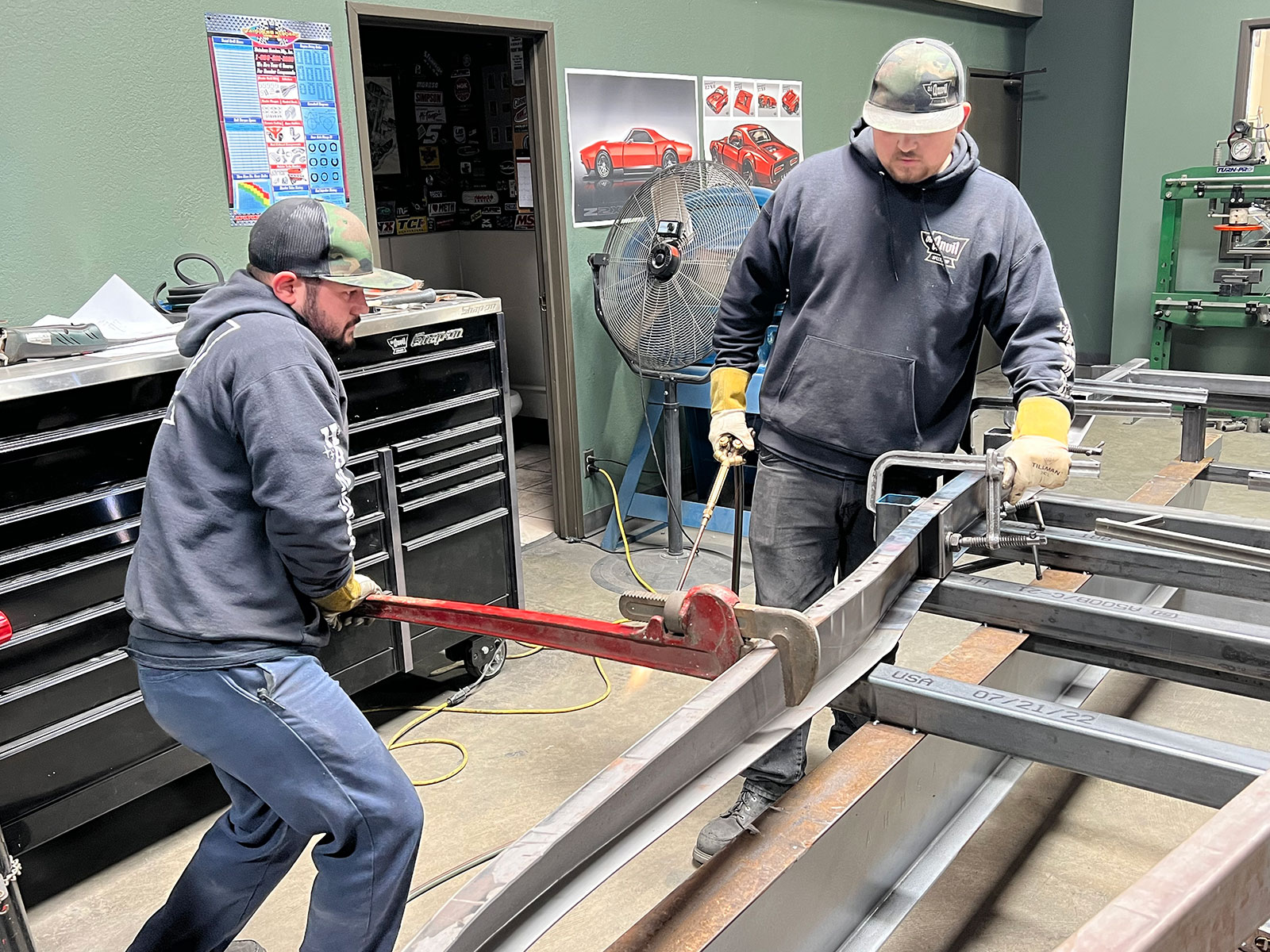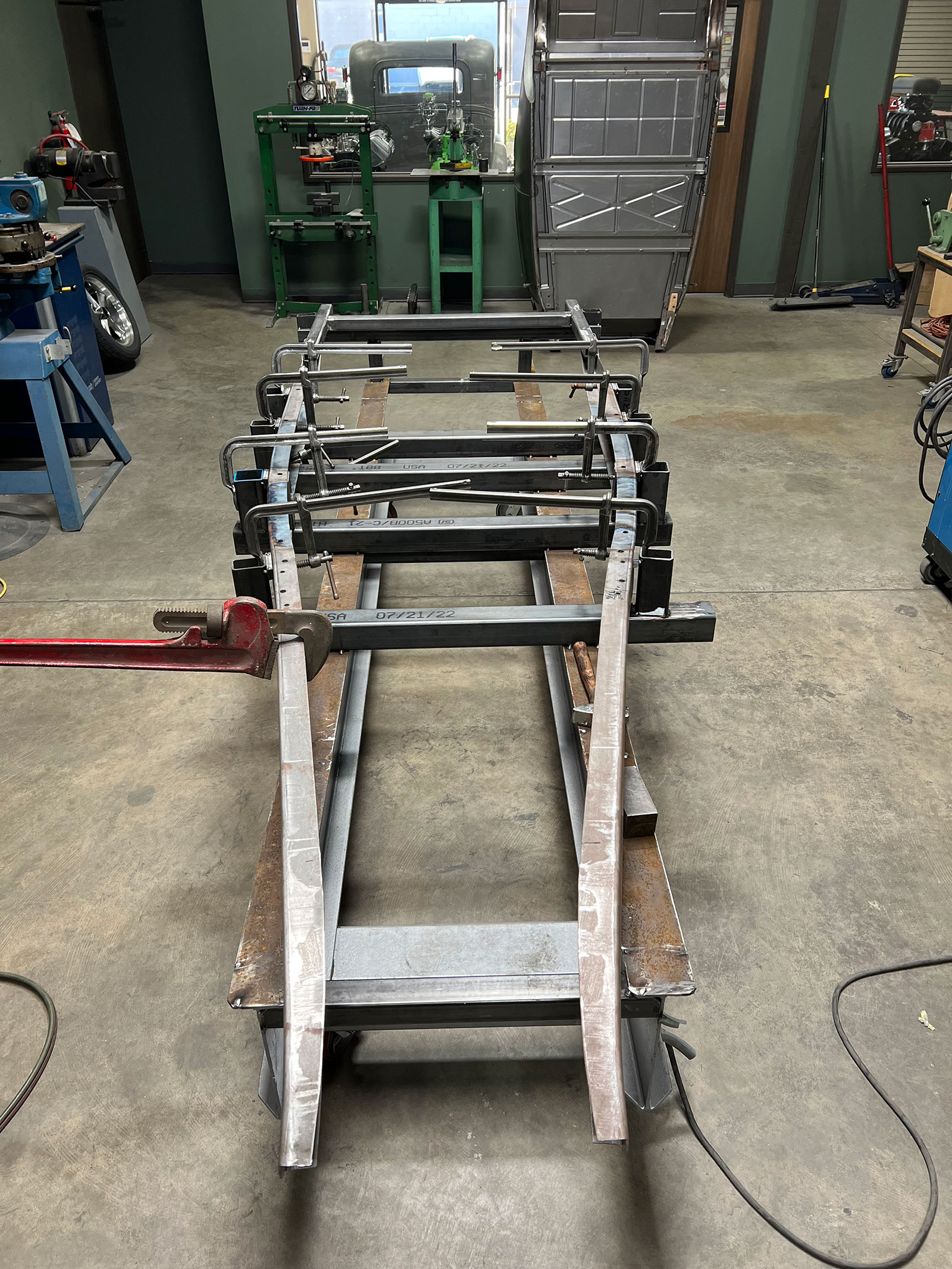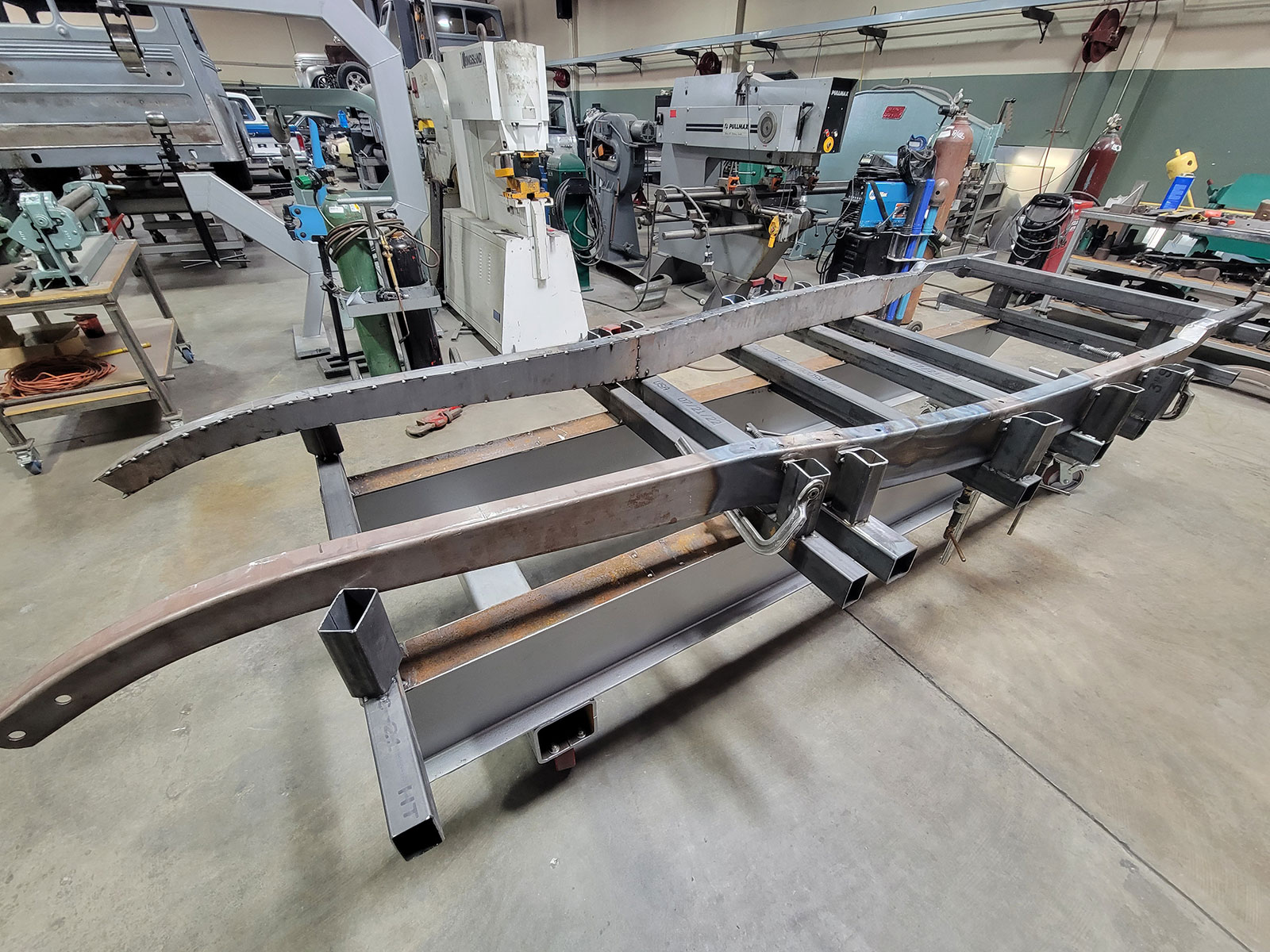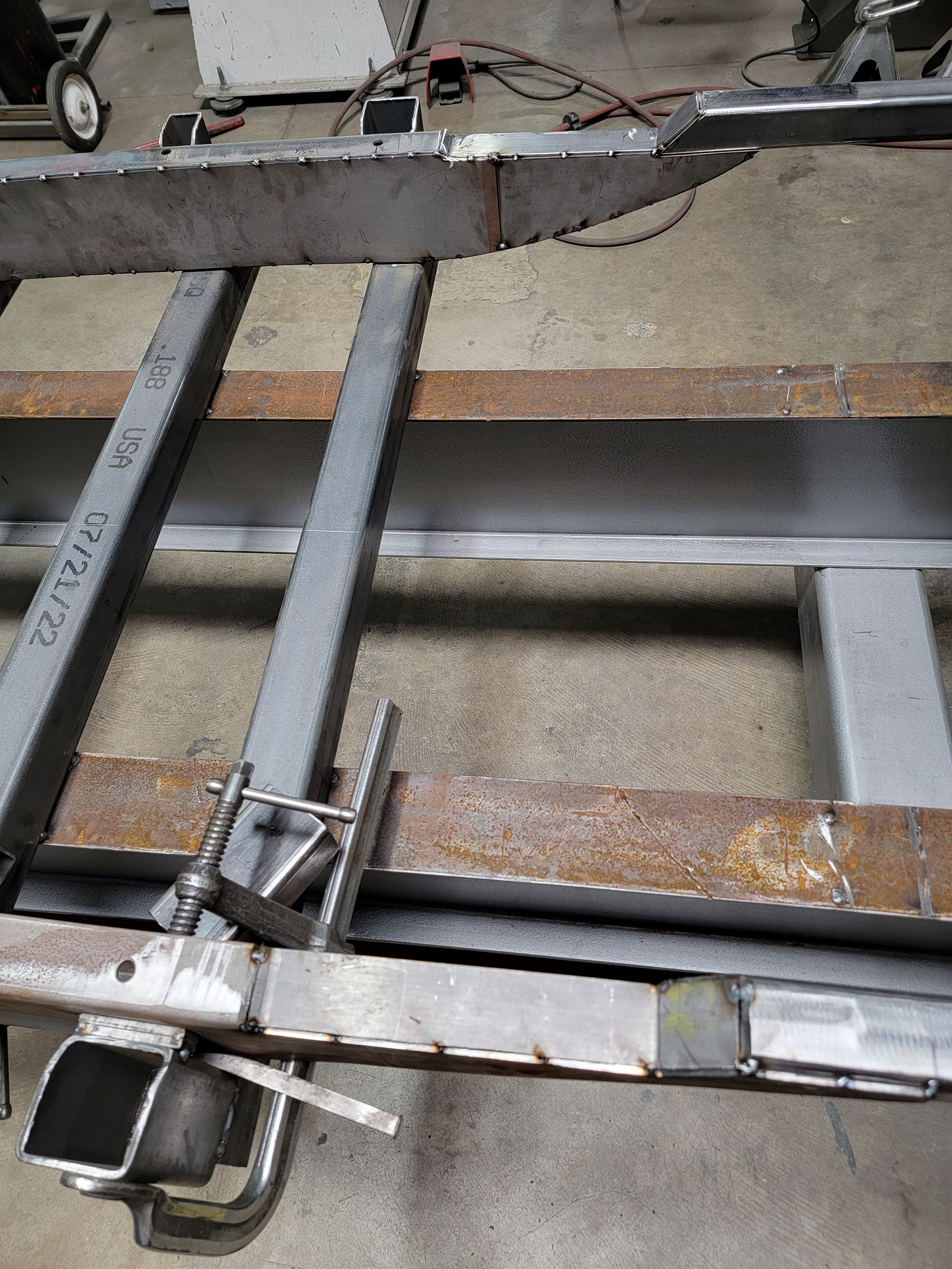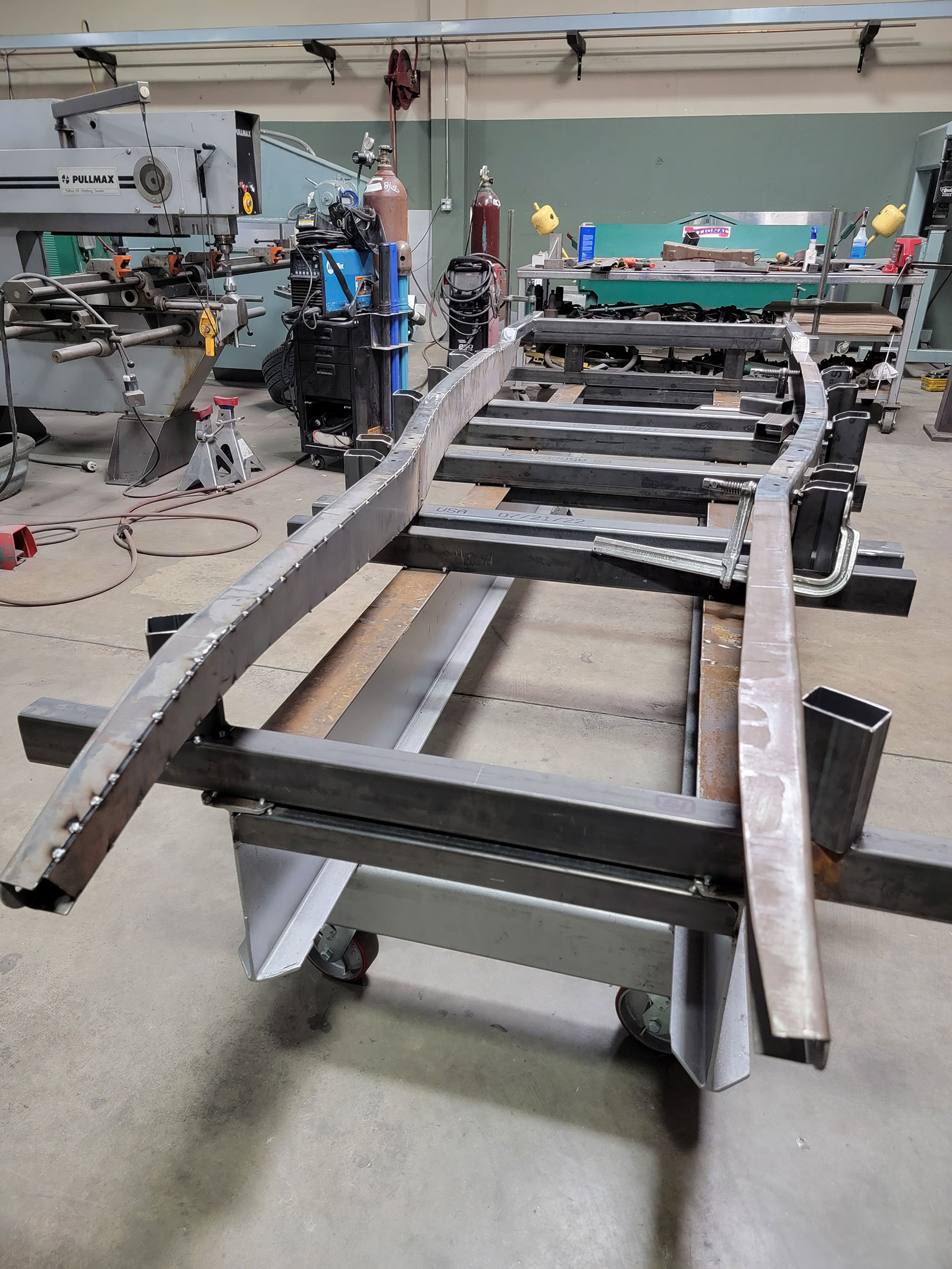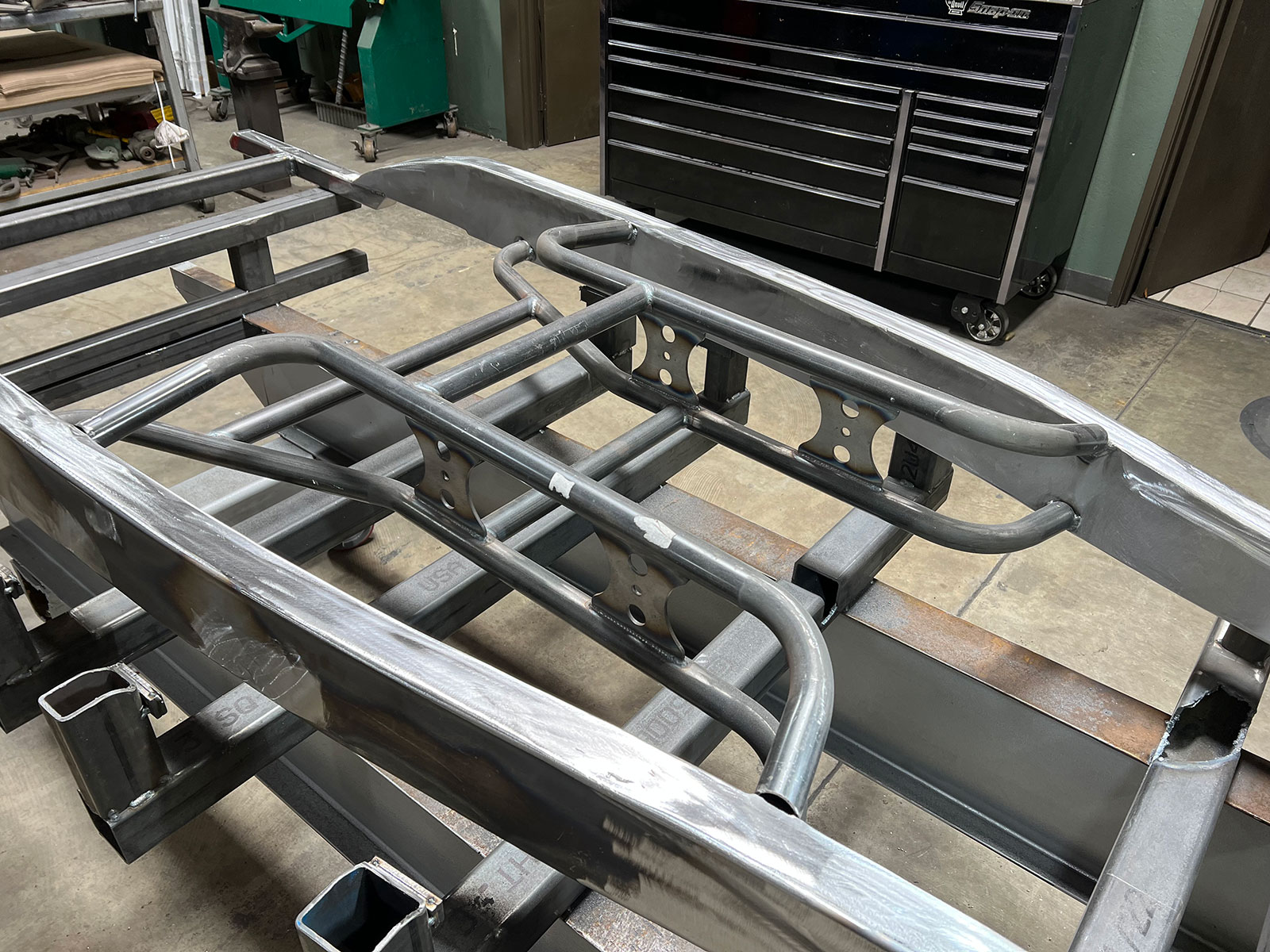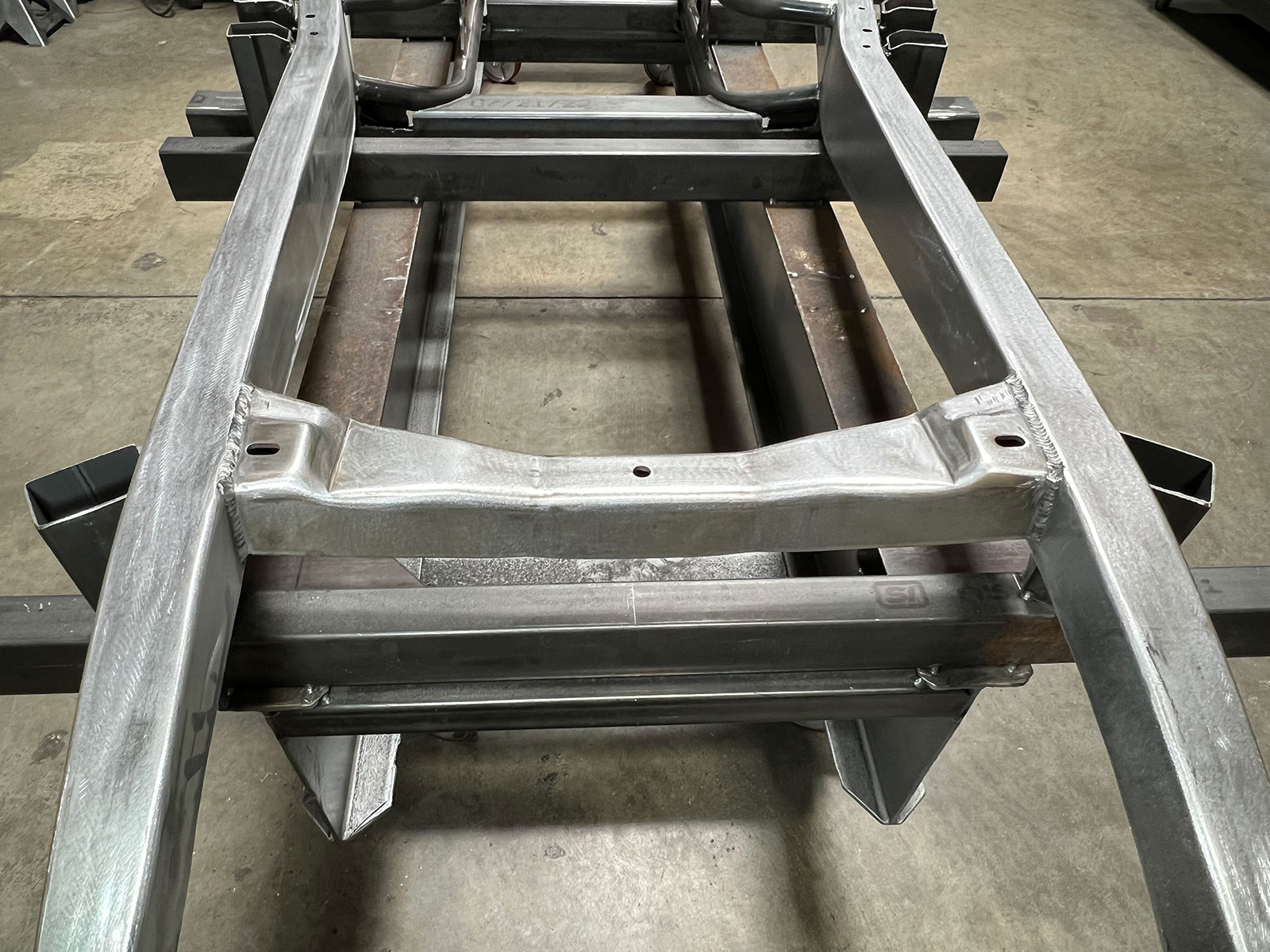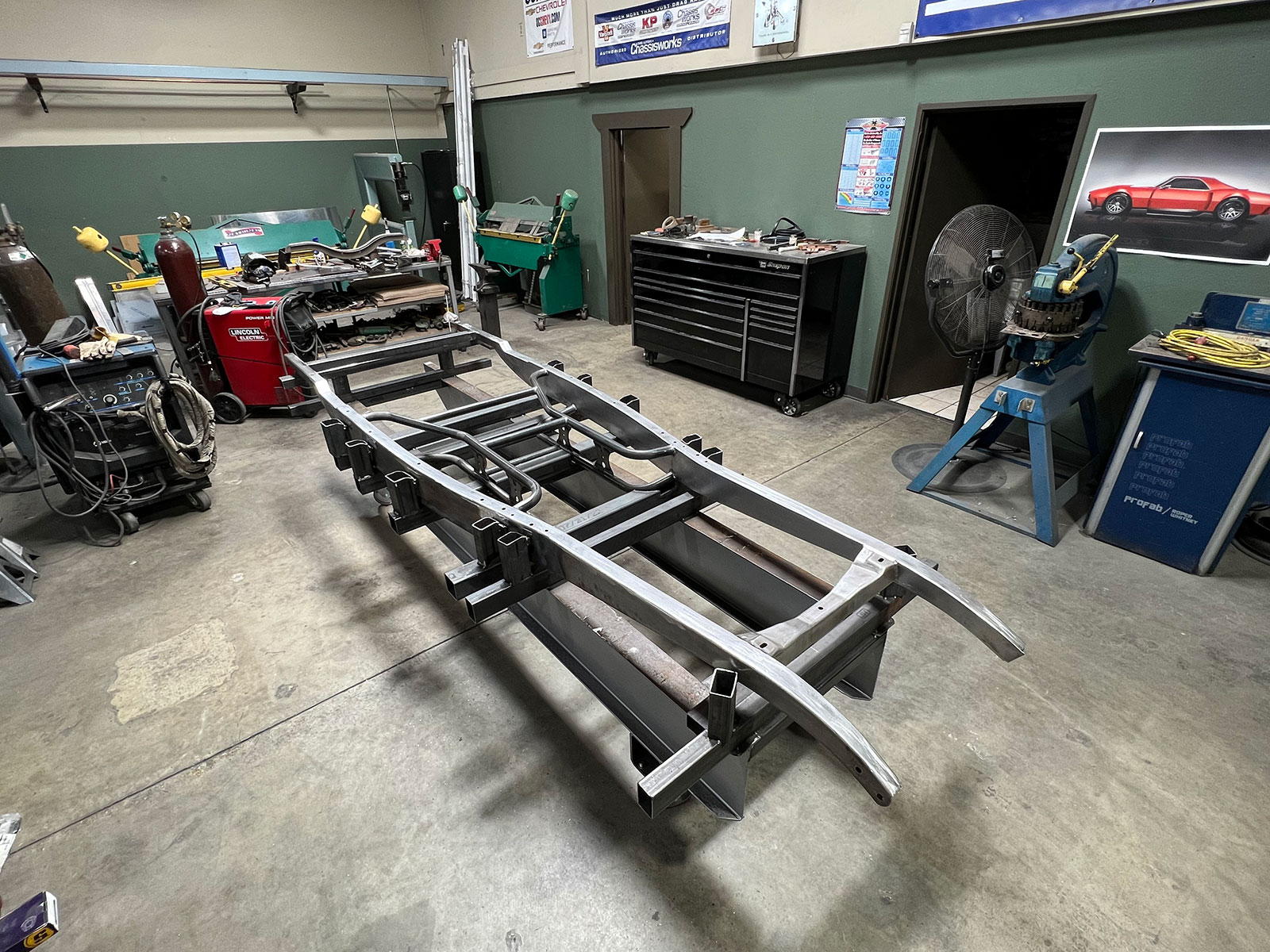 Sources
Brookville Roadster
(937) 833-4605
brookvilleroadster.com
Old Anvil Speed Shop
(657) 223-9889
oldanvilspeedshop.com
Speedway Motors
(800) 979-0122
speedwaymotors.com
Click on this issue's cover to see the enhanced digital version of Old Anvil Speed Shop Built Scudellari's 1929 Ford Roadster.