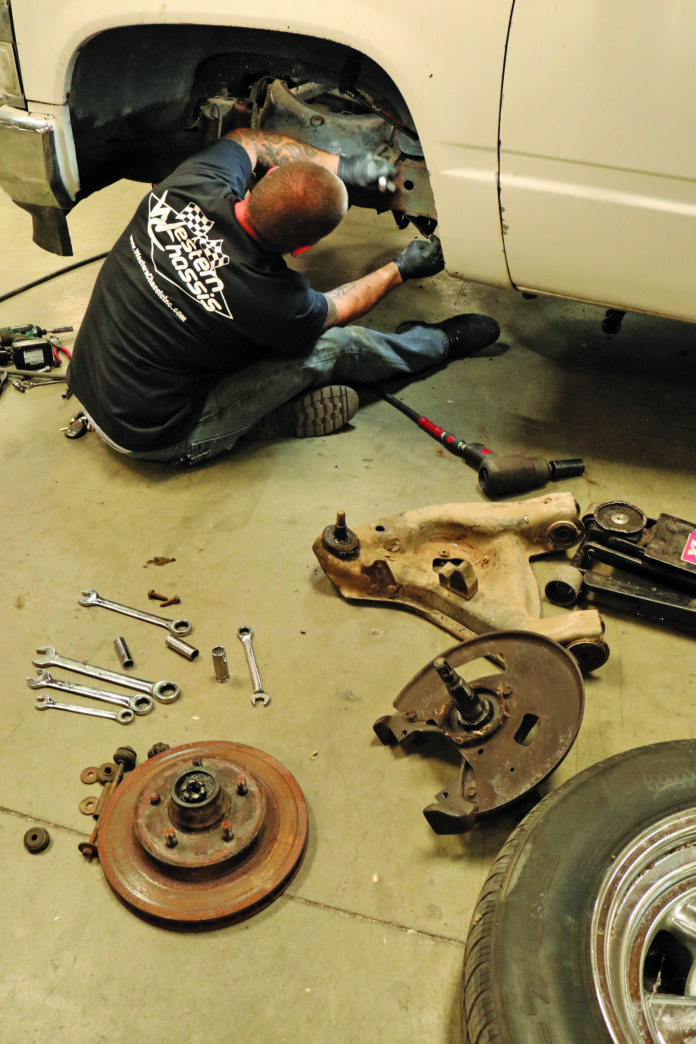 Western Chassis Revisits its Roots With the Traditional 1988-1998 C1500/OBS 5-inch Dropped Spindle and Brake Kit
By Rob Fortier – Photography by the Author
OBS is no-BS; the post-Squarebody craze is no joke folks—the 1988-1998 GM C1500 Series are here to stay … in a big way.
Last month we spent some time over at Western Chassis in Corona, California, installing their Super C-Notch—the back half of the 5/7 OBS drop kit—on a well-deserving 1993 Silverado. Just as we were wrapping up, they decided it was time they up and move to a much bigger facility. So, our wrapup on the front suspension had to wait till they were all settled in their location—but boy, was the wait worth it, as they now have a dedicated installation center with plenty of elbow room to work with! And, we didn't end up skipping a beat issue-wise, so let's get on with the show, shall we?!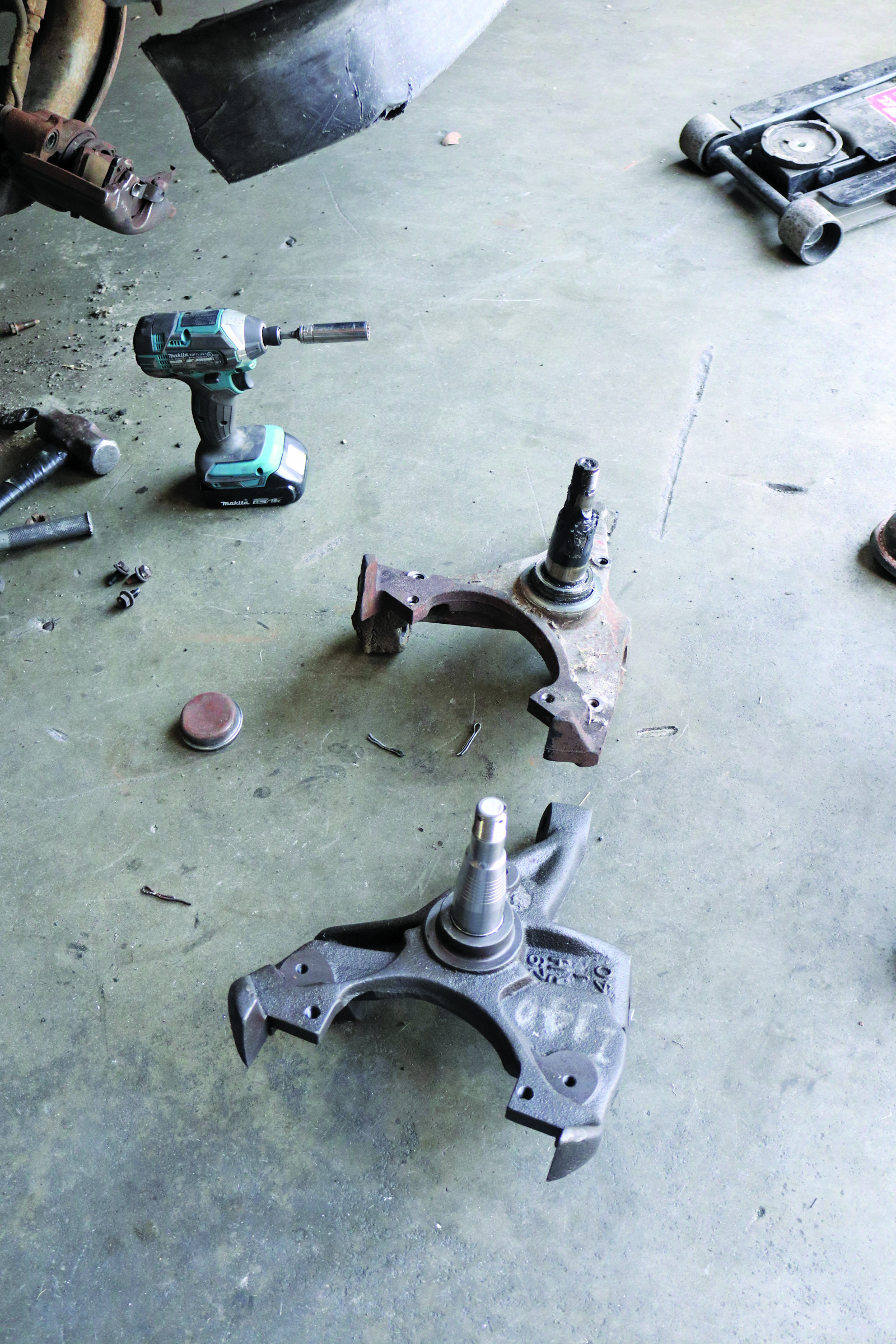 So, while the 7-inch Super C-Notch did require some chassis modification (framerail material removal), the complementing 5-inch frontend drop is a 99 percent bolt-on deal. Why isn't it 100 percent? Well, once the stock upper control arms have been removed, in order to properly have the truck aligned when all's said and done, you'll need to open up the slots on the pivot shaft perches for full camber adjustment (see accompanying photo). If this isn't done before the new uppers are installed, your alignment shop will send you right back home just so you can start all over again!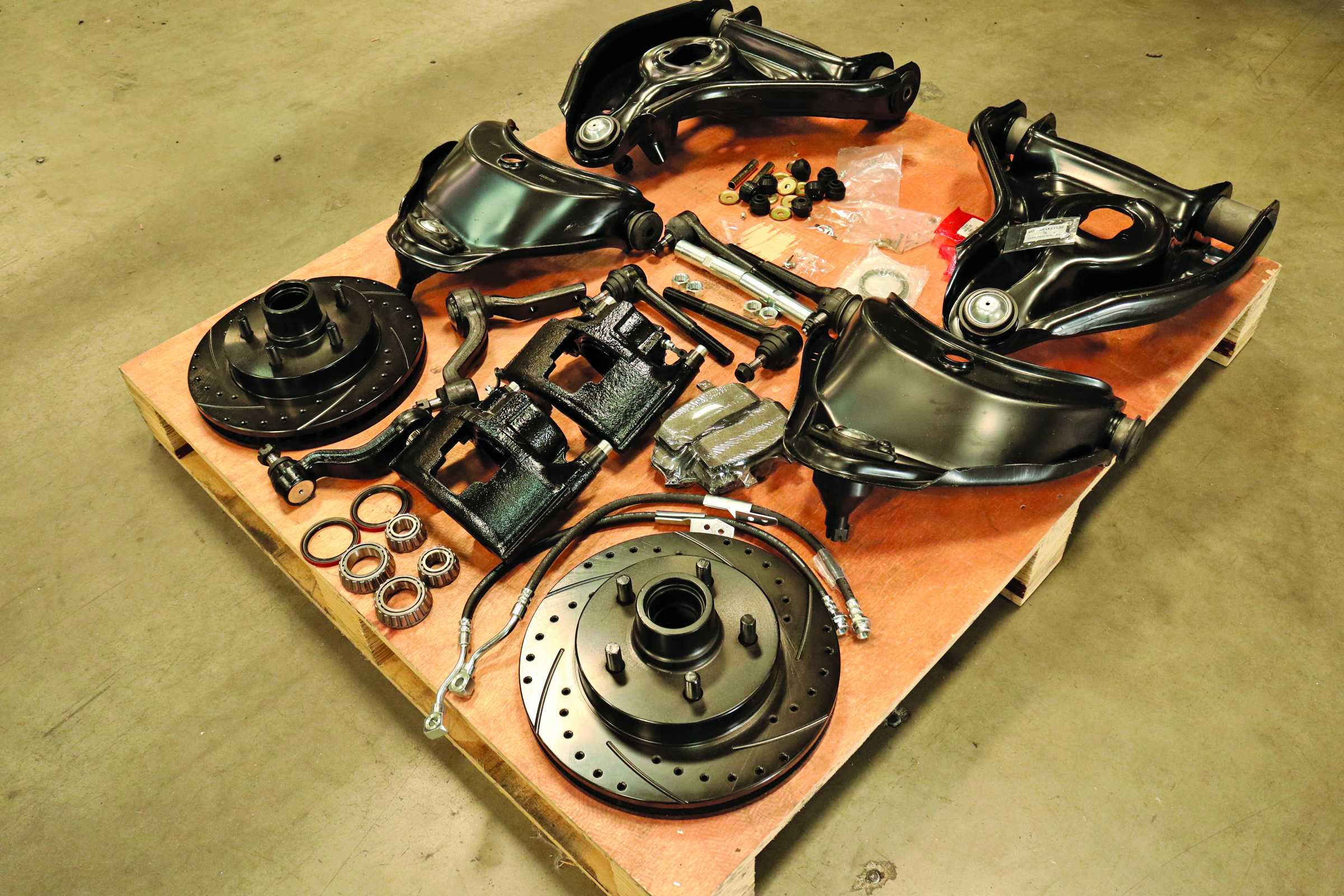 For our wrapup session, we'll be installing Western Chassis' 2-inch drop factory-geometry ductile iron spindles along with their 3-inch drop coil springs and tube shocks; complete upper and lower factory replacement control arms; all-new steering linkage with billet adjuster sleeves, Pitman arm, and idler arm; new sway bar link ends; and Western Chassis' new "blackout" vented-and-drilled rotor brake package. With a fresh set of rubber and 20-inch contrast-cut US Mags five-spokes, we'll be good to go!
Western Chassis
(866) 862-7256
www.westernchassis.com