Part II: Proper Sealed Beam Headlight Orientation on our '36 Ford
By Gerry Burger – Photography by the Author
In our previous issue (Modern Rodding Jan. '22) we adapted a set of 1941 Chevrolet truck headlights to the fenders of our '36 Ford phaeton. This involved considerable slicing and dicing to contour the headlight housing to the proper fender profile. Once the finished headlights were bolted in place we were extremely pleased with the early custom look. There is little doubt early customizers were inspired by high-end cars, such as the Jaguar 120. What better way to improve the looks of your old Ford than to give it some high-end European flair? The customizer's motto could have been "All the flash for less cash."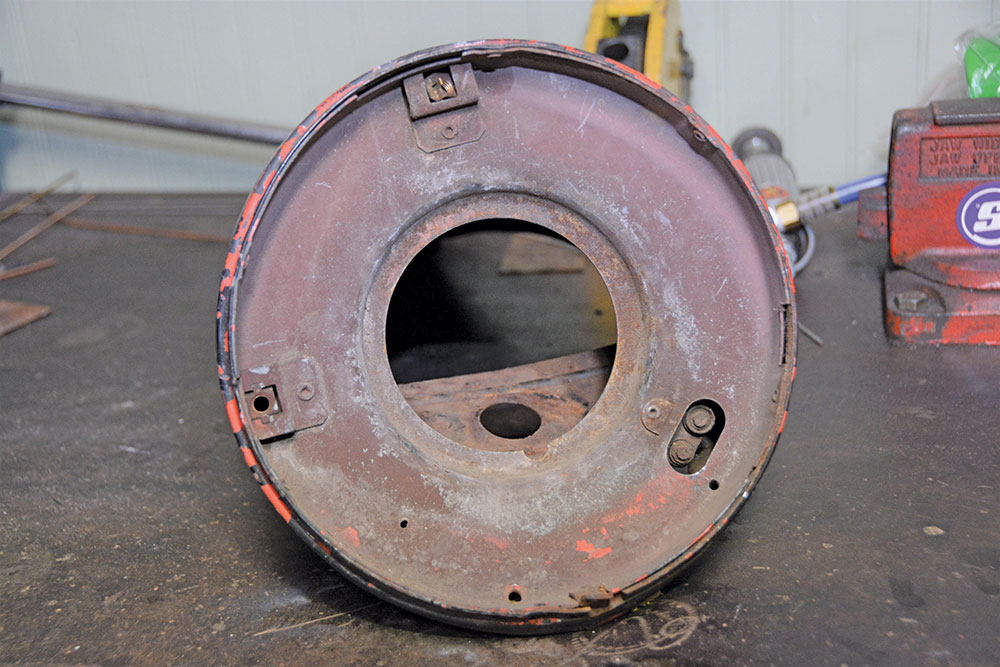 We had originally planned on using flat lens, halogen headlights sourced from Summit Racing, as we had used these lights before and they provide great lighting and good looks. However, while perusing some Jaguar photos we noticed the Lucas Tri Bar headlights, with curved lens. A quick Internet search netted us a pair of these lights (and a little more flash) direct from a Jaguar restoration supplier.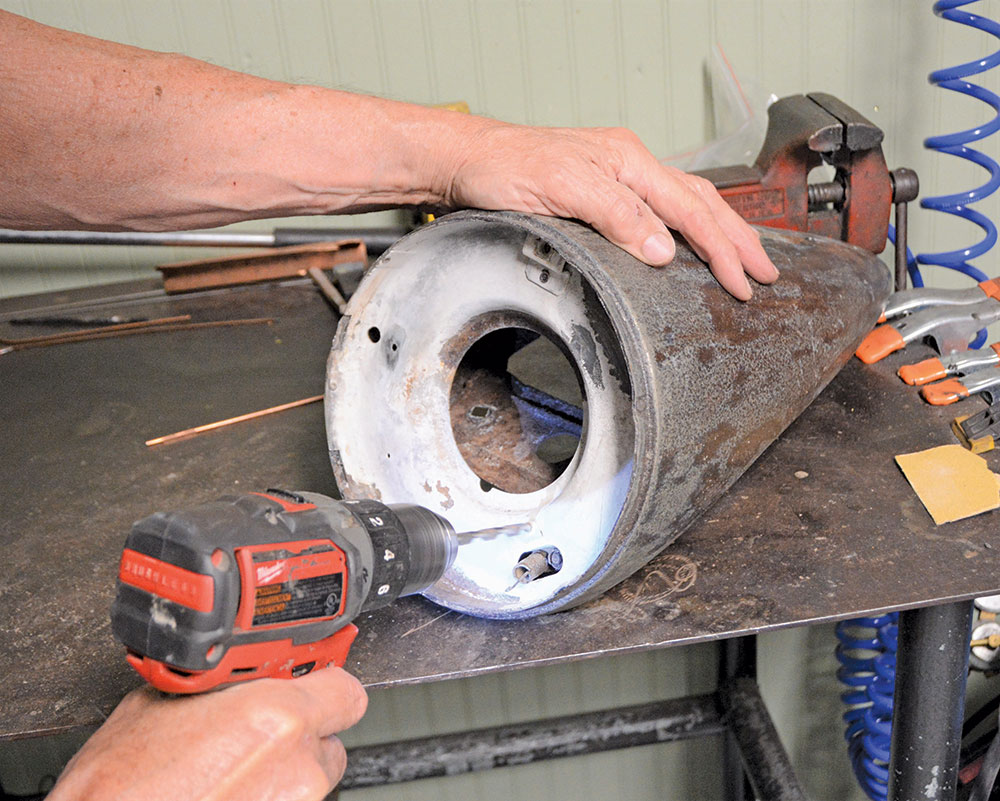 Part 1: How To Make Custom Headlights For Your Hot Rod
Armed with these new lights we set about installing them in our custom headlights. We had already rebuilt the seal beam mount with new nylon adjusters and a new adjuster tensioning spring (also sourced from Summit Racing). We had everything nicely painted only to discover newer halogen lights have a larger-diameter rear rubber bulb seal so we had to enlarge the hole to allow for the new lights.  The good news is the curved lens looks great and adds a nice vintage look to the lights. The bad news is, after adapting the headlight housing to our '36 Ford fenders, the headlights were rotated inboard by about 1 inch.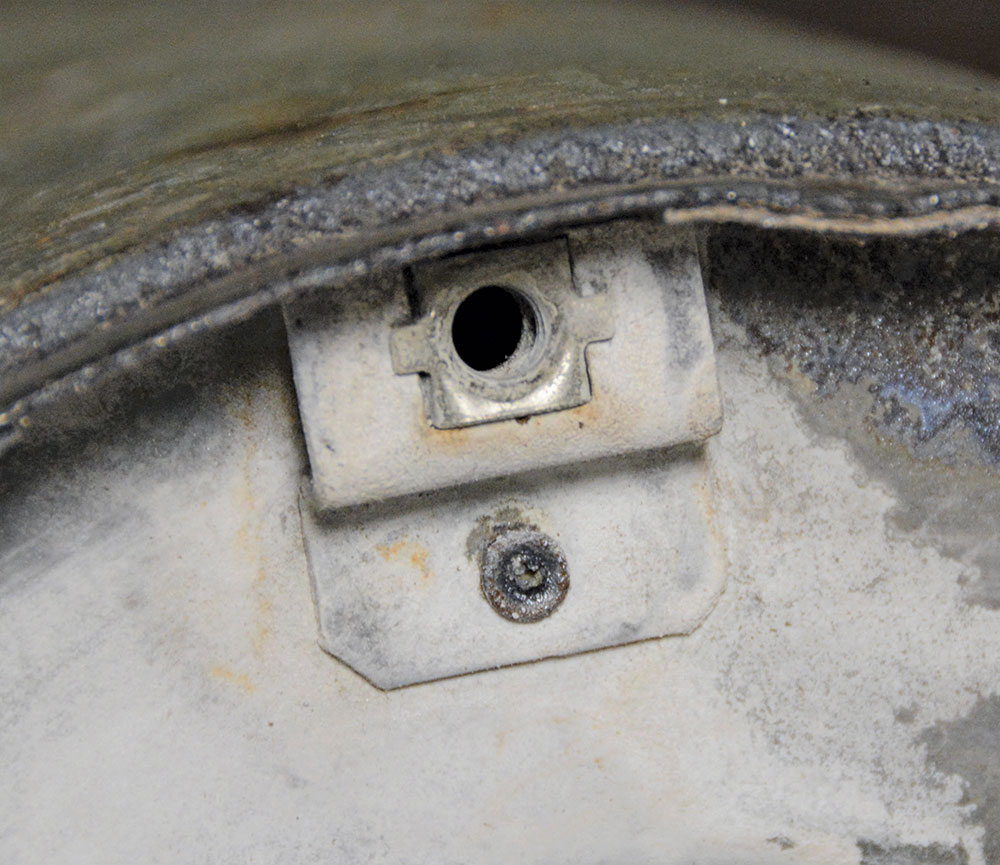 We had several options. We considered moving the two seal beam mounts and the tensioner spring mount but decided relocating those three things was overcomplicating matters. A closer look showed the seal beam mount was riveted to the headlight housing. We could simply drill out the rivets and rotate the entire mount inside the headlight housing. Once the mount had the Lucas Tri Bar headlights properly orientated, we simply drilled four new holes and riveted the mount back into the headlight. While pop-rivets might suffice, we opted to use 1/8×7/32×9/32 truss-head, semi-tubular rivets. We installed the aluminum rivets with a Super Duty Rivet Squeezer. This tool does a great job of compressing the rivet and nicely flattening the head.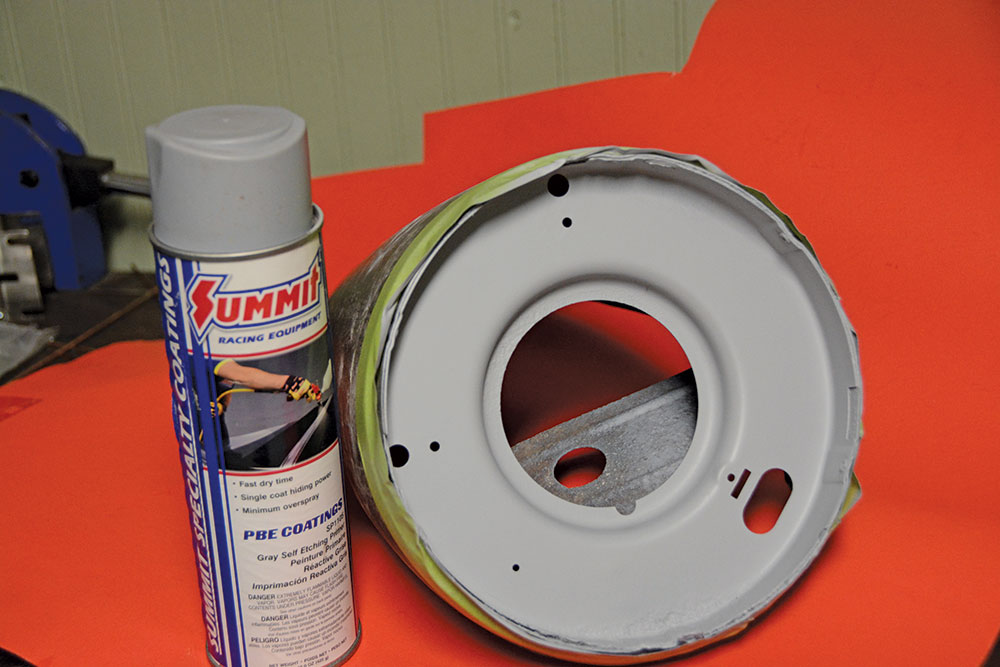 Read More: Speak Easy Green 1932 Ford Phaeton
Since the headlight rim is a tight fit to the headlight housing it is imperative that the rivet is squeezed flush with the mounting surface. You will note there is a recess in the headlight housing where each rivet is installed. This provides the required clearance for the headlight rim. We also had to notch the headlight mount so the chrome headlight rim could be attached and finally a new tab was welded on the bottom of the mount for the headlight rim retaining screw.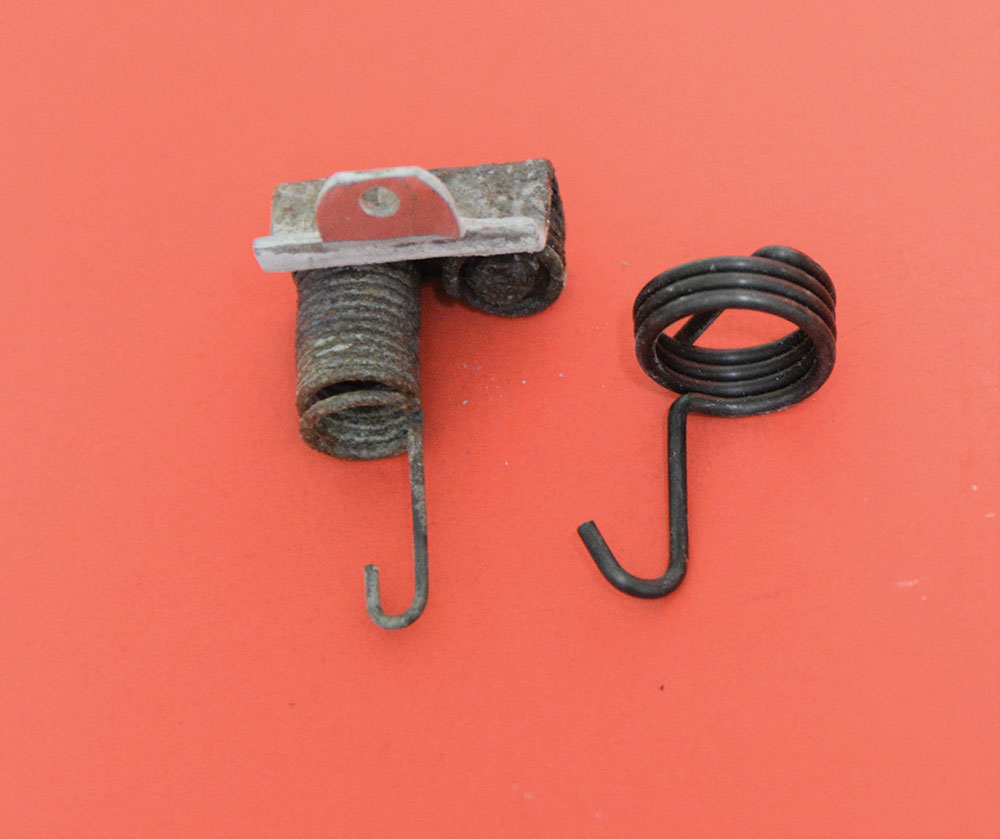 The new Lucas Tri-bar headlights were installed with new seam beam retainer rings followed by the headlight rim. The '41 Chevrolet truck headlights provide exactly the look we were going for and now the '40s GM headlights are the perfect complement to our '40 Packard taillights. Now it's time to stop gazing at the beautiful lights and start final sanding and paint.  MR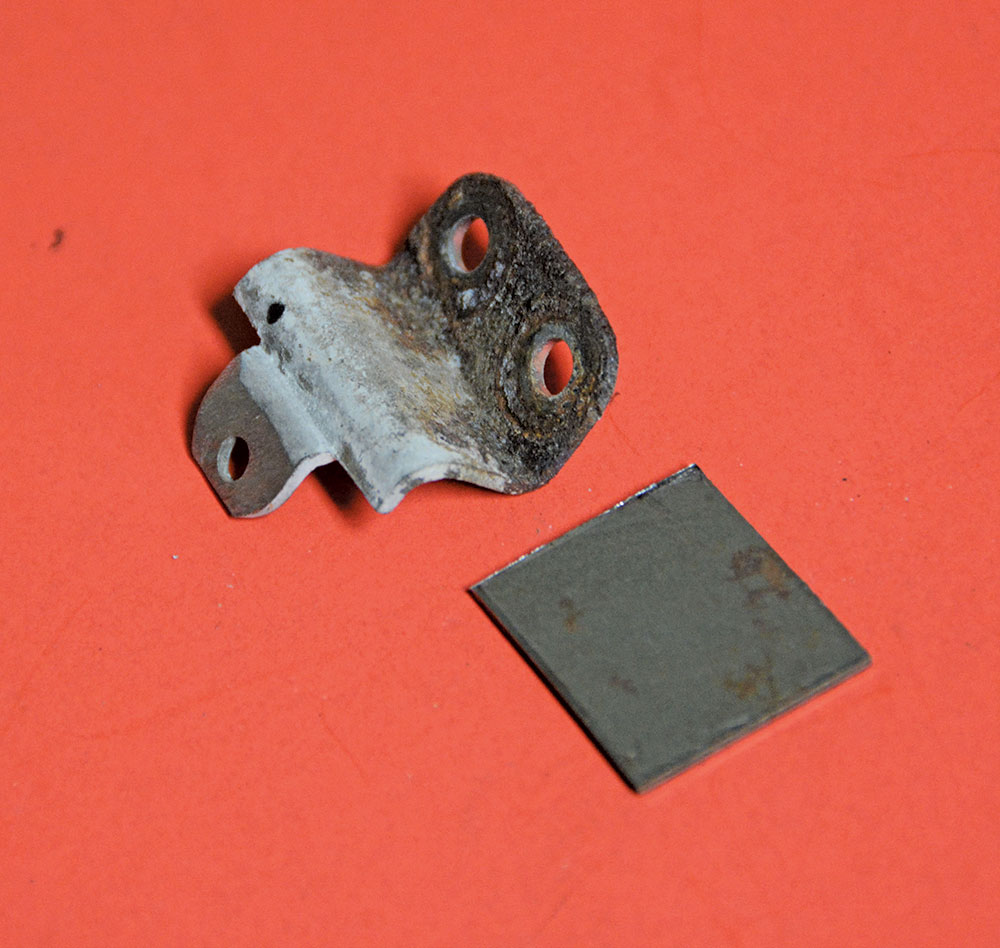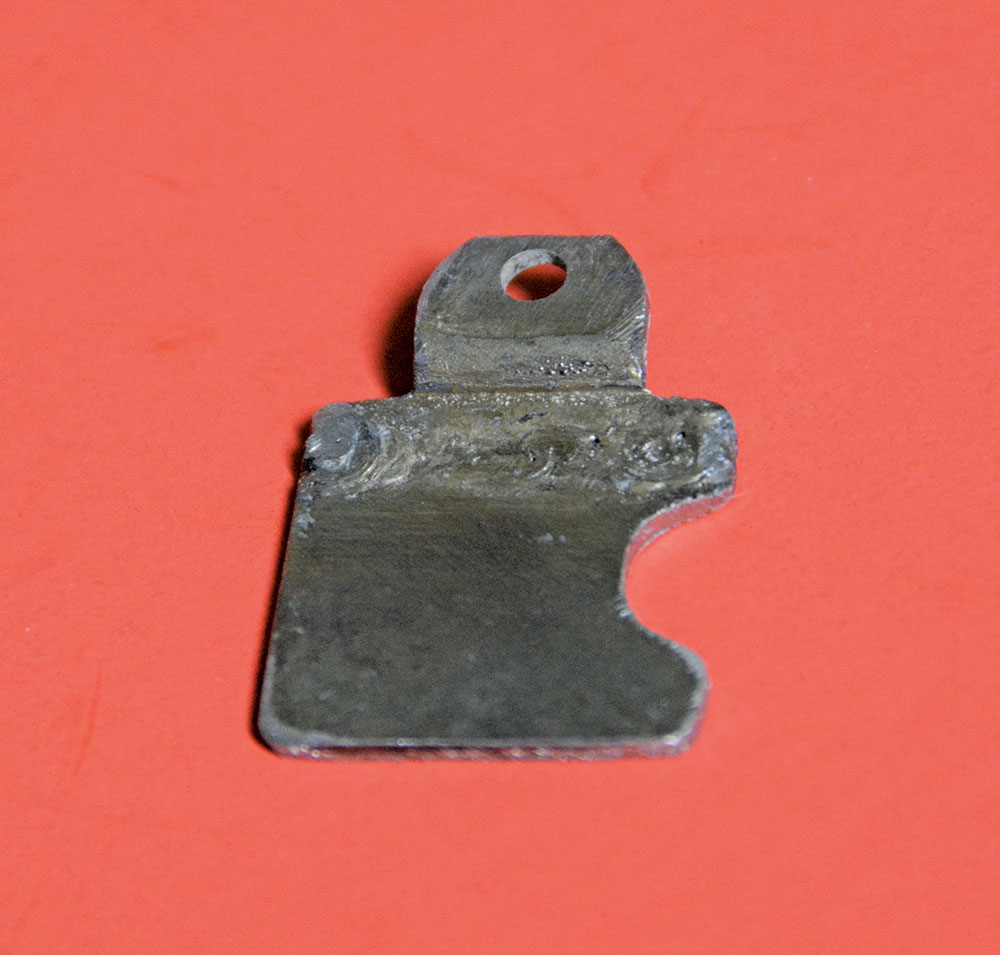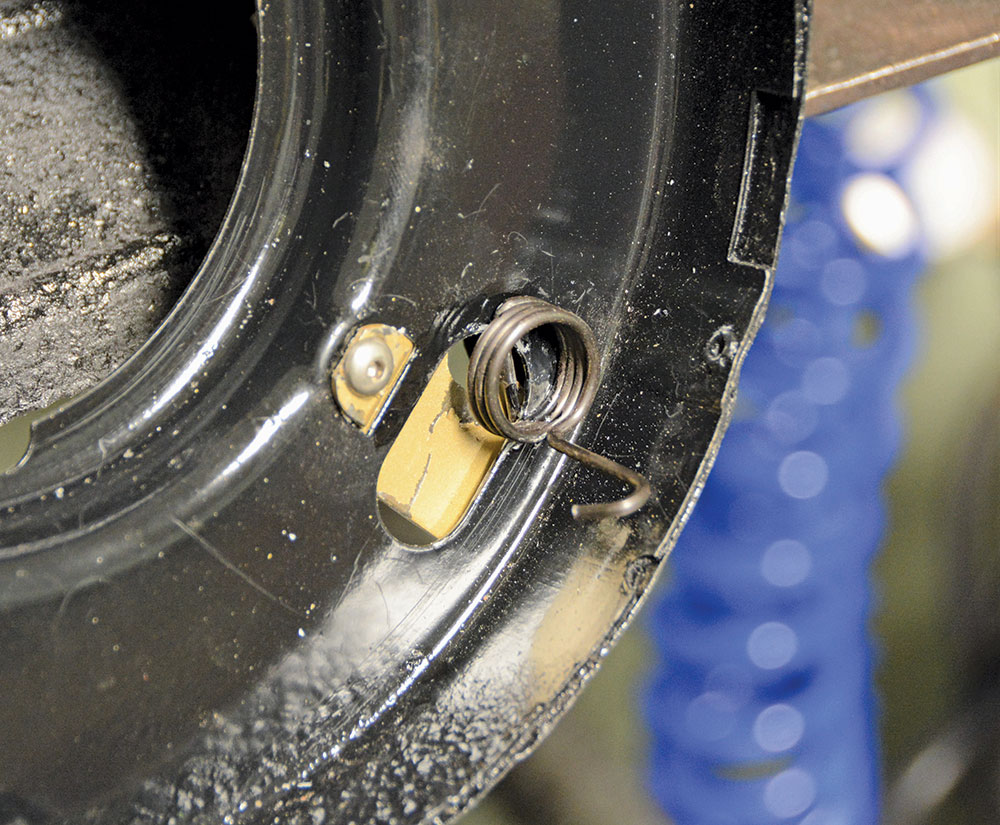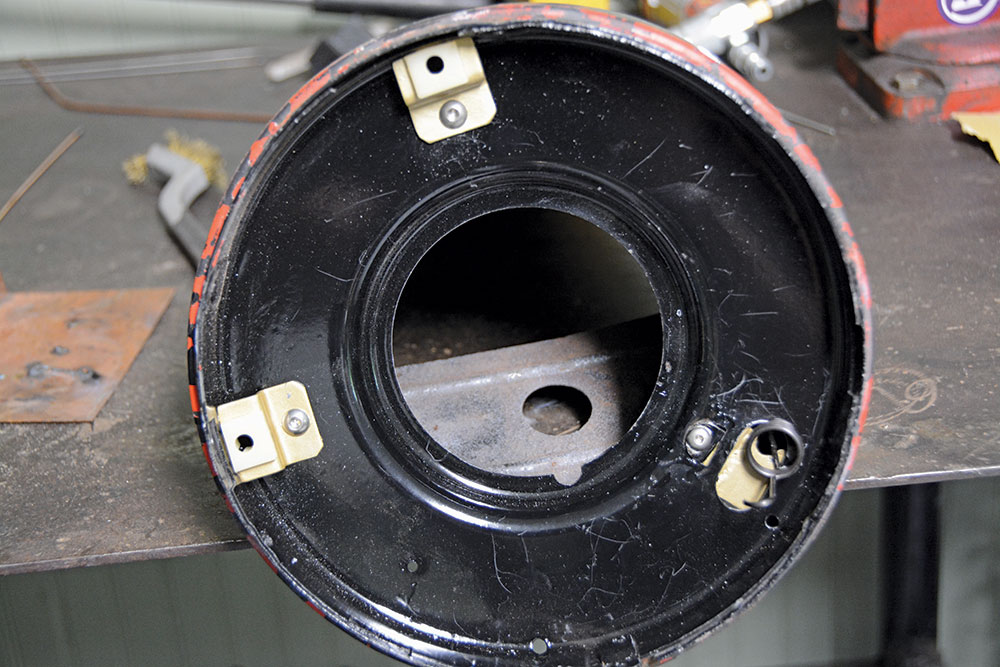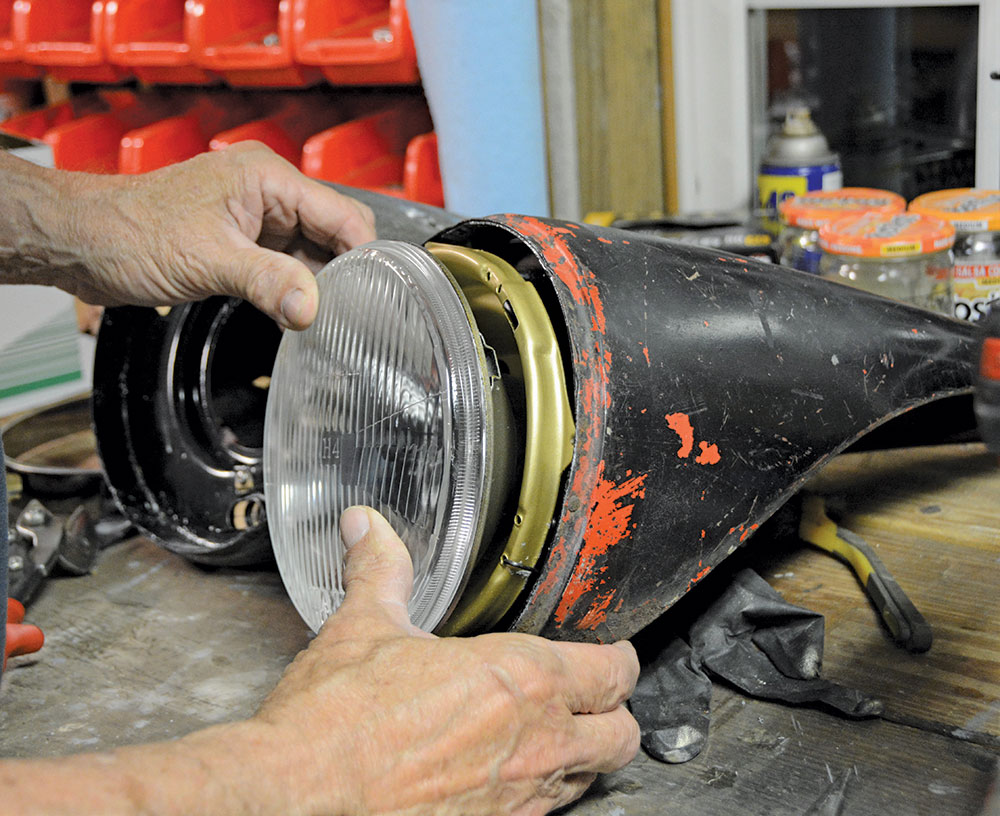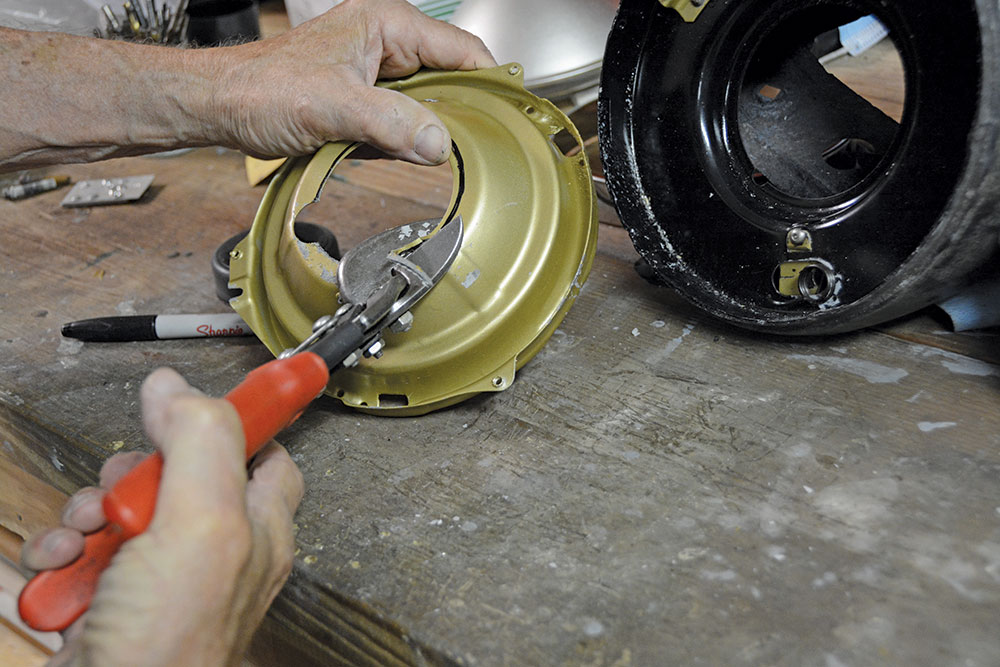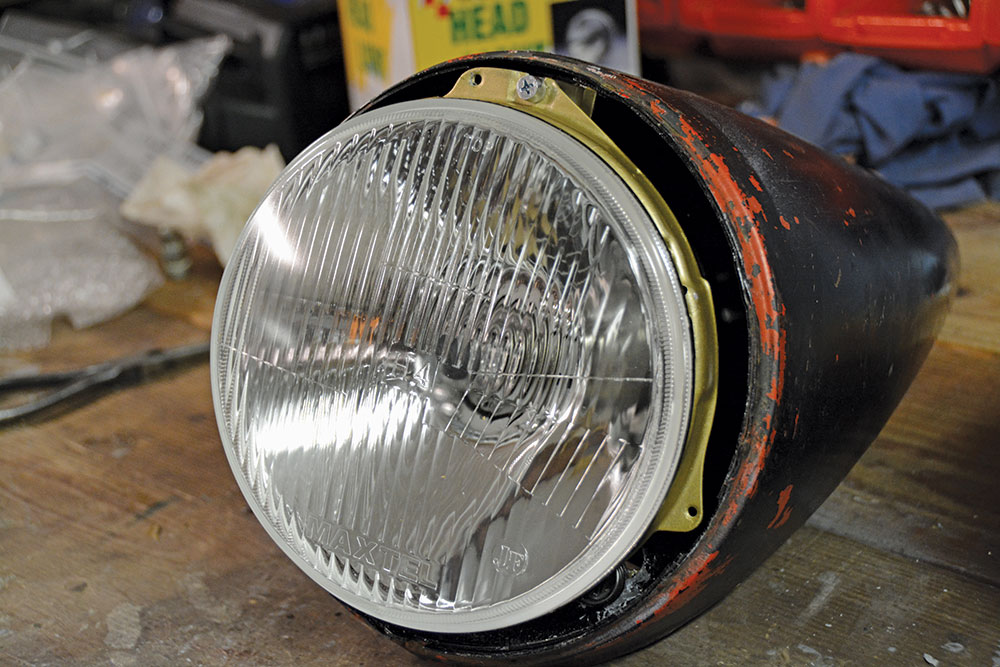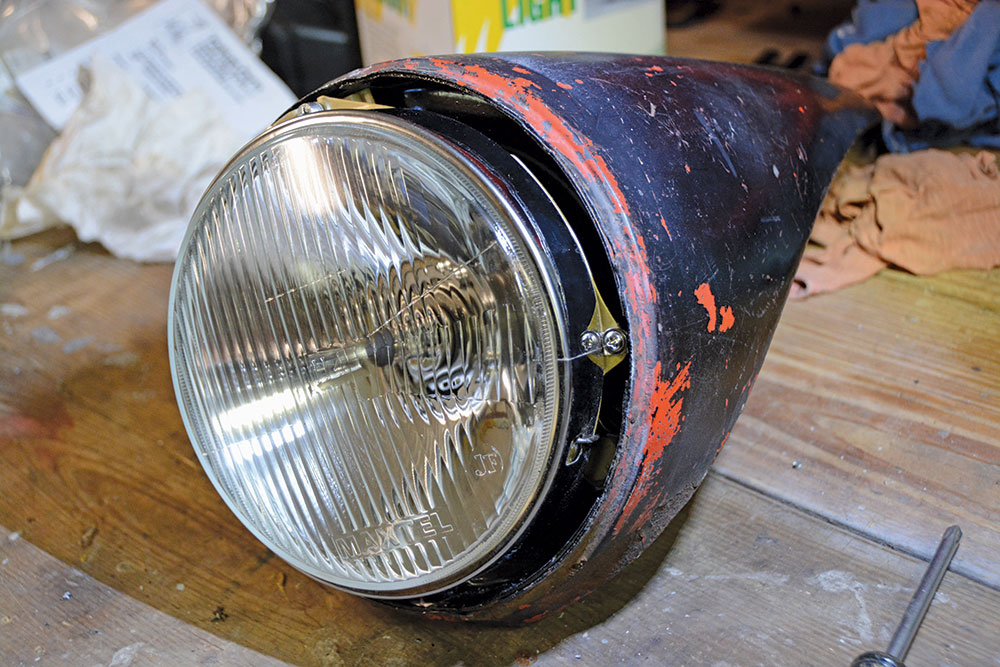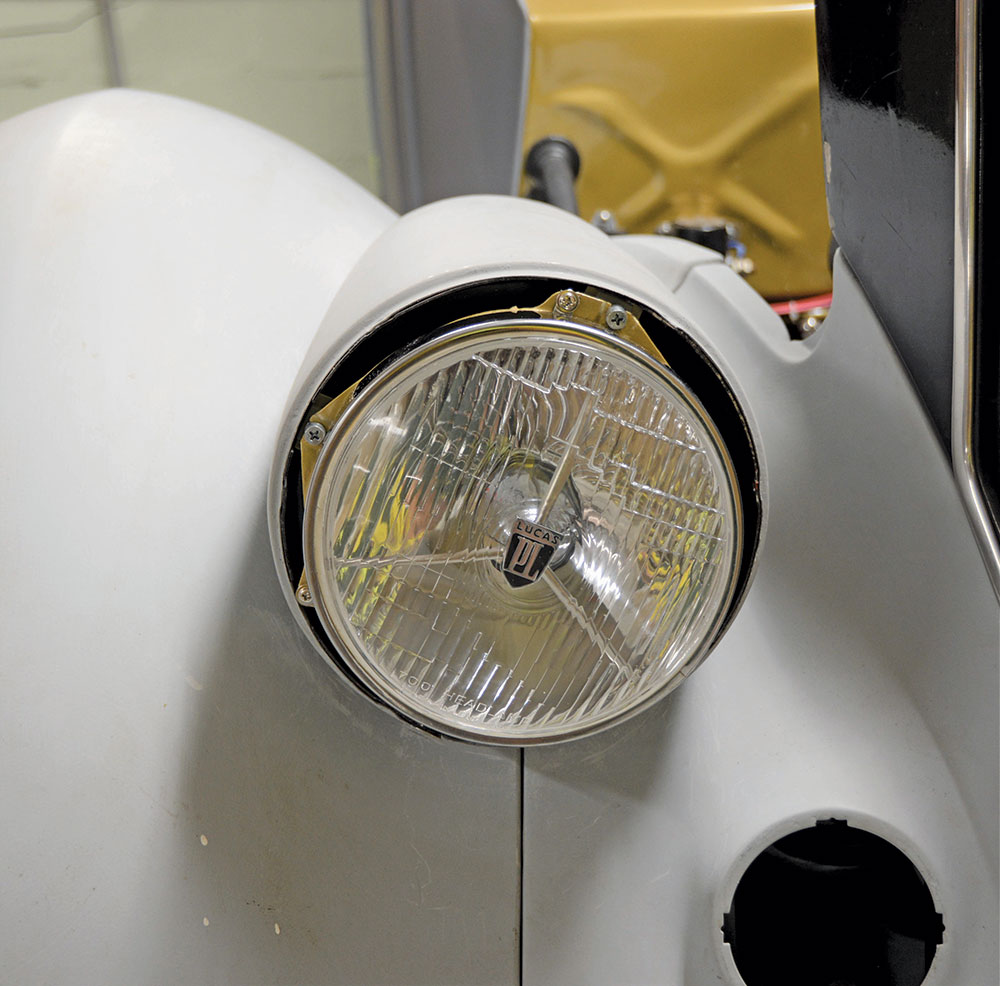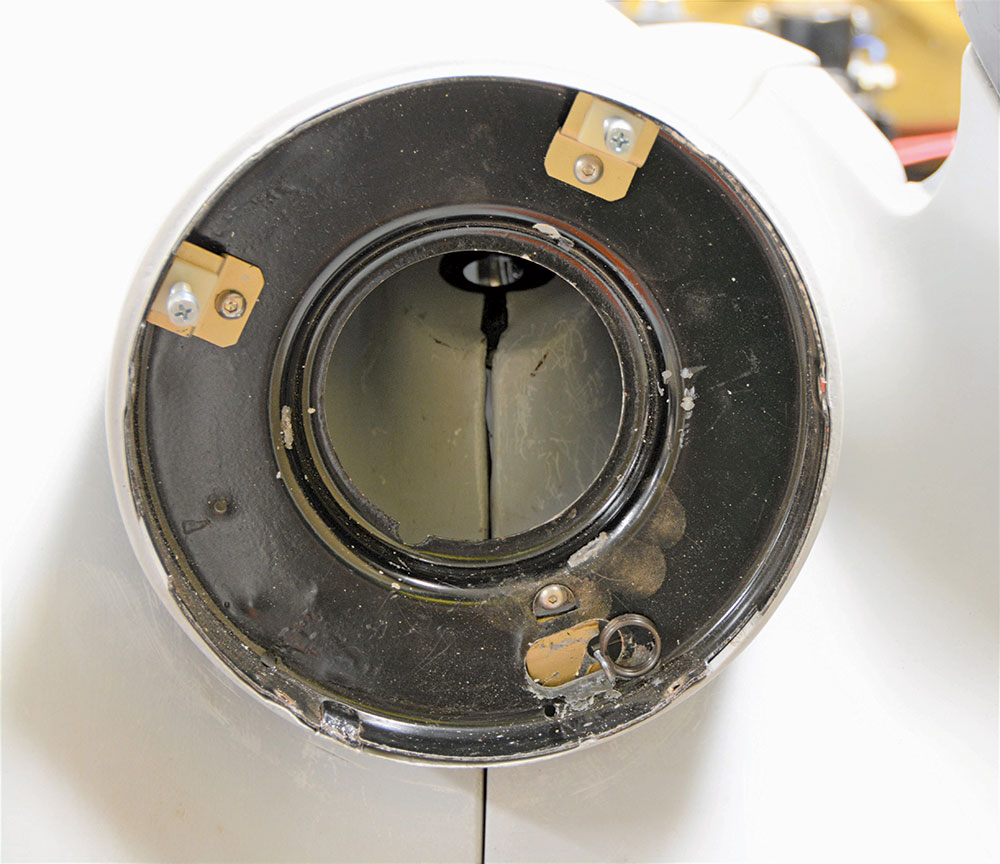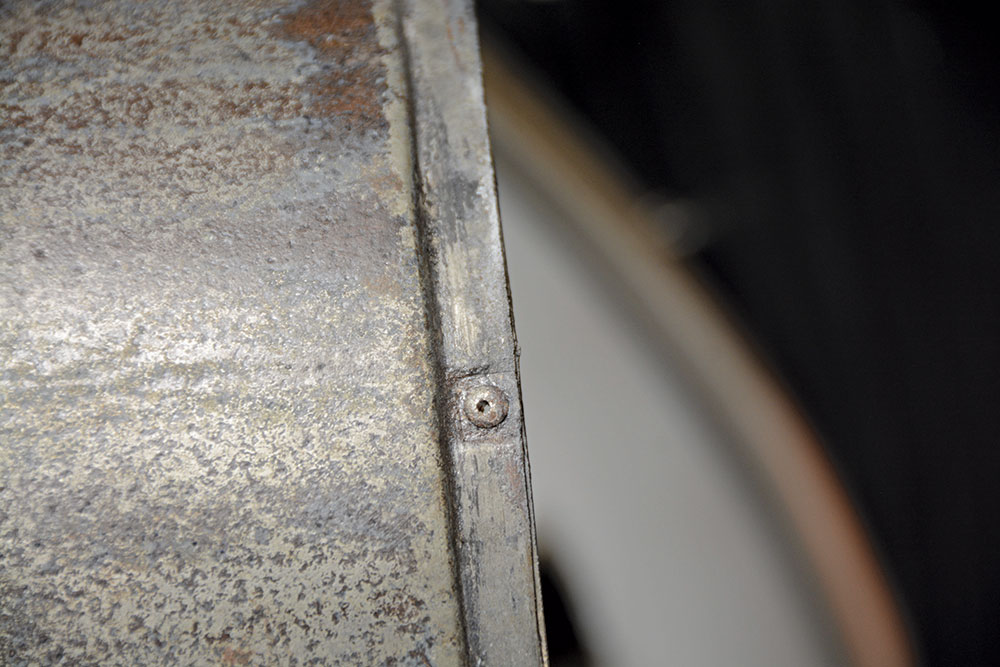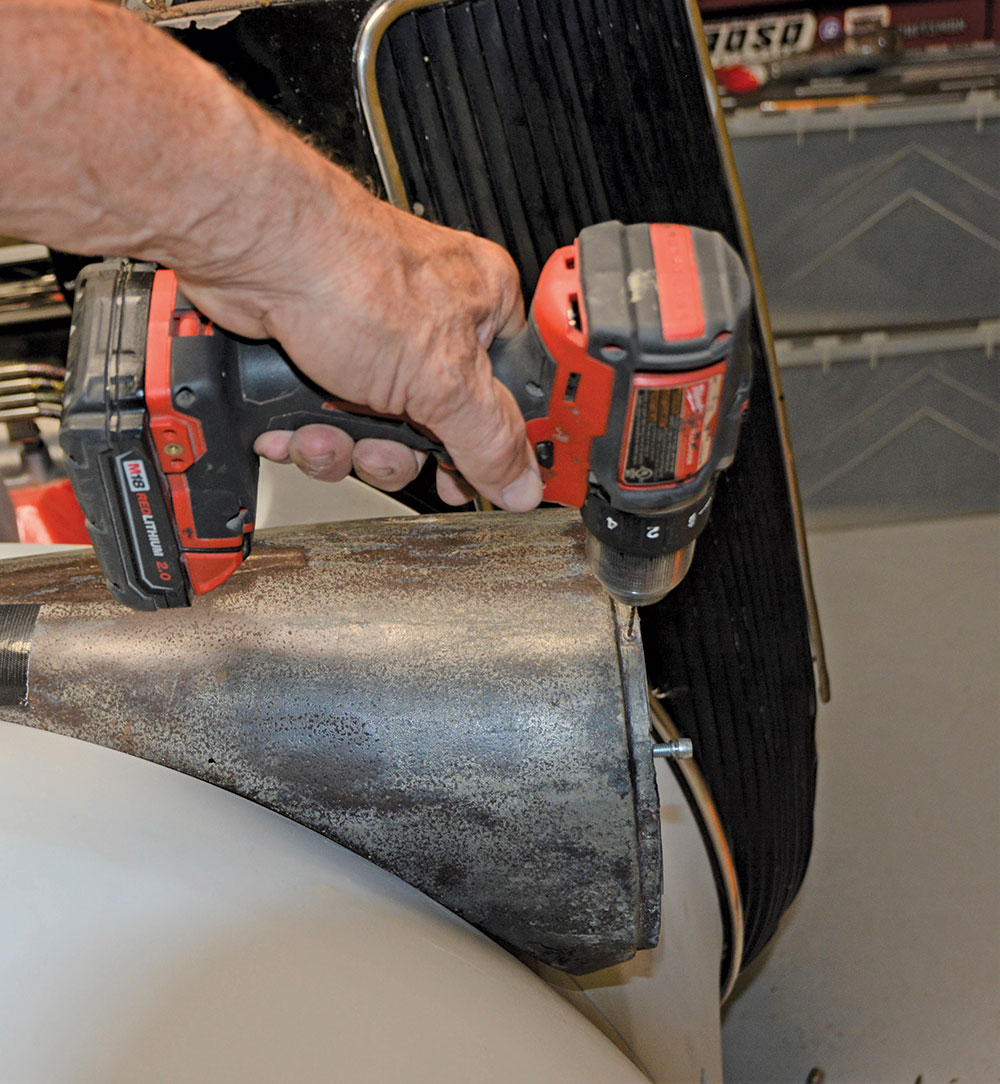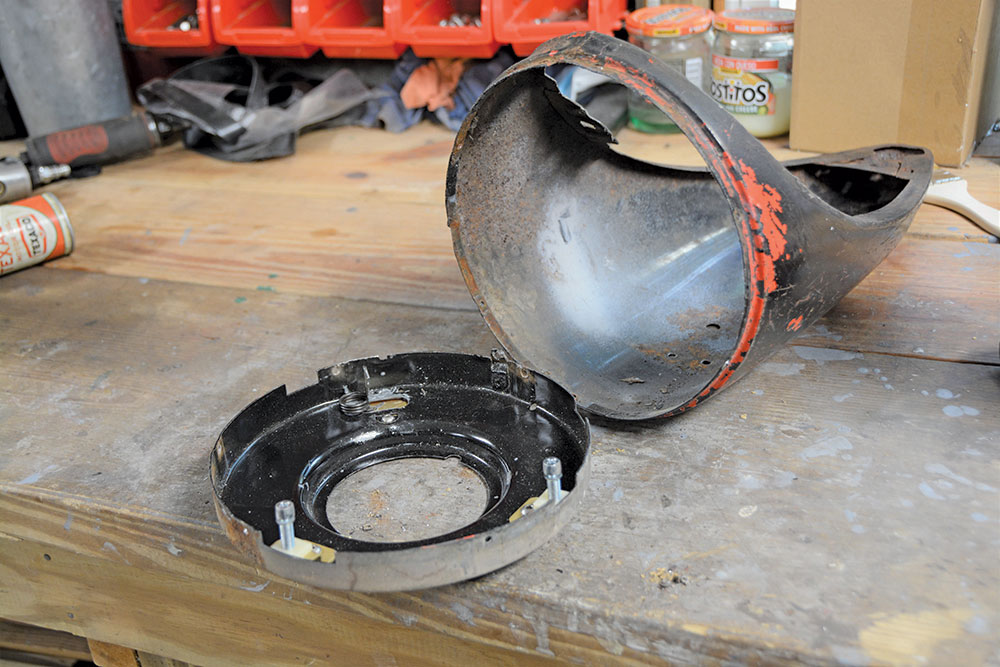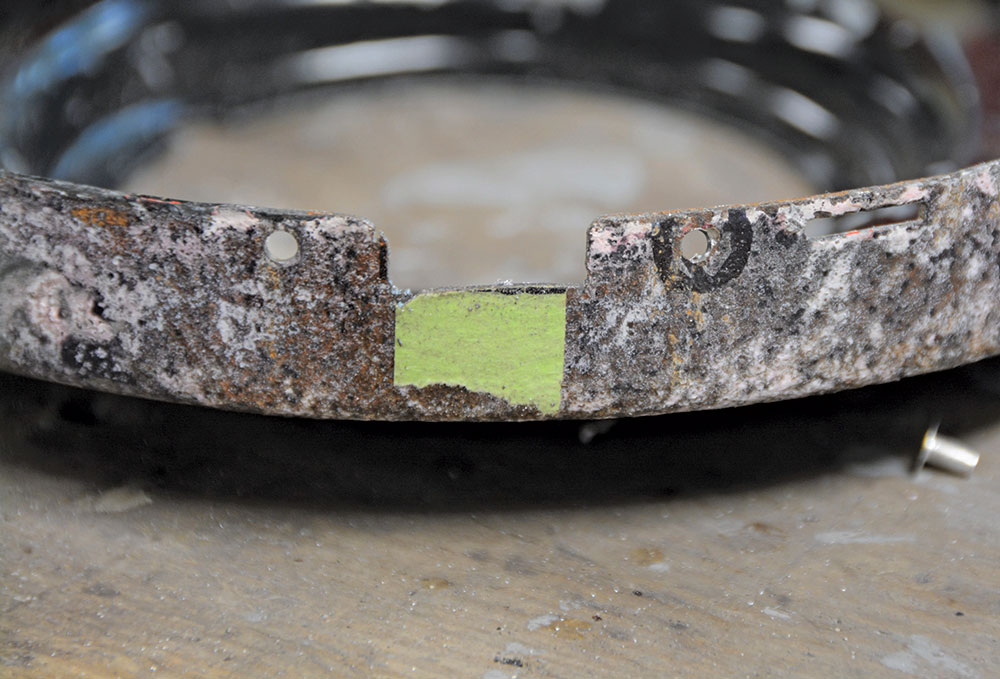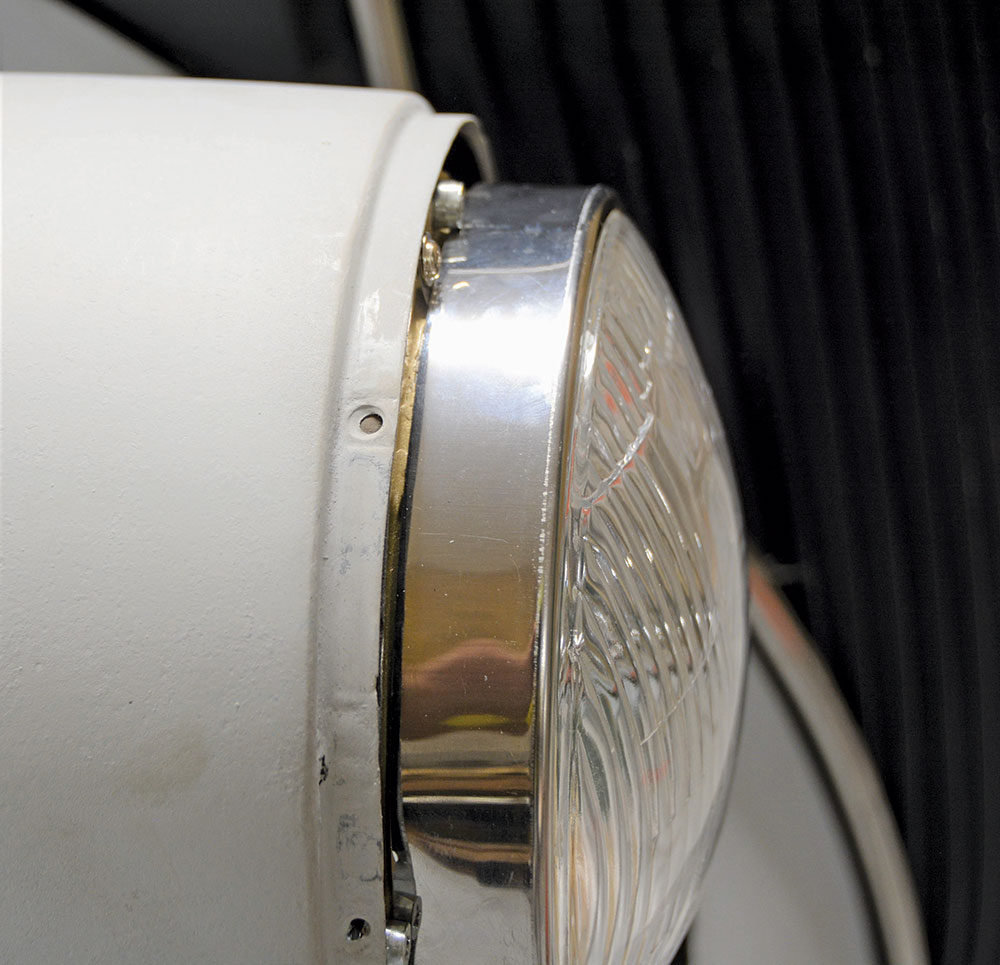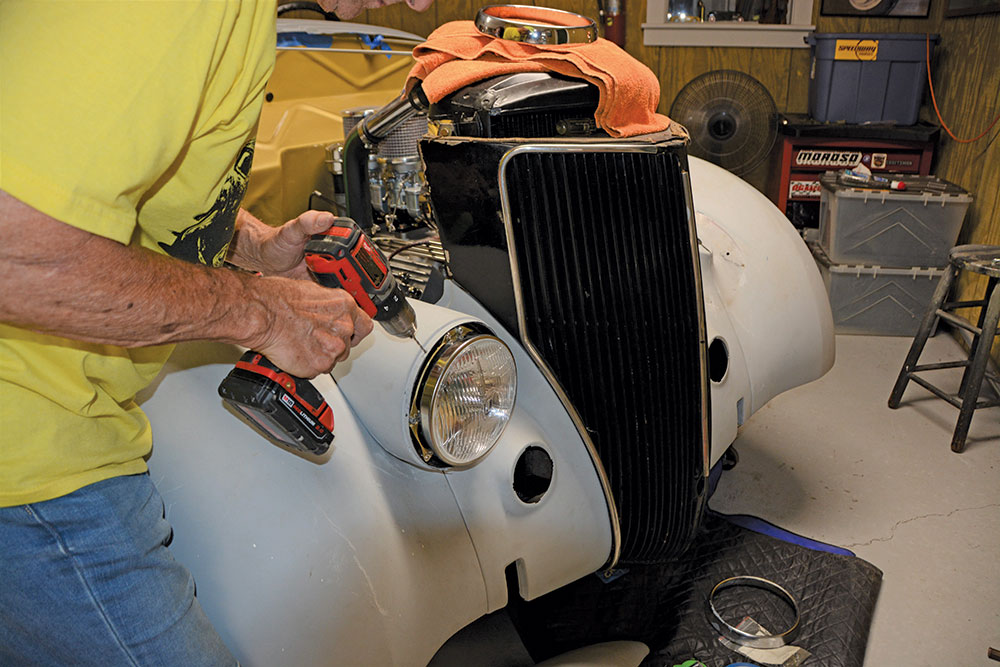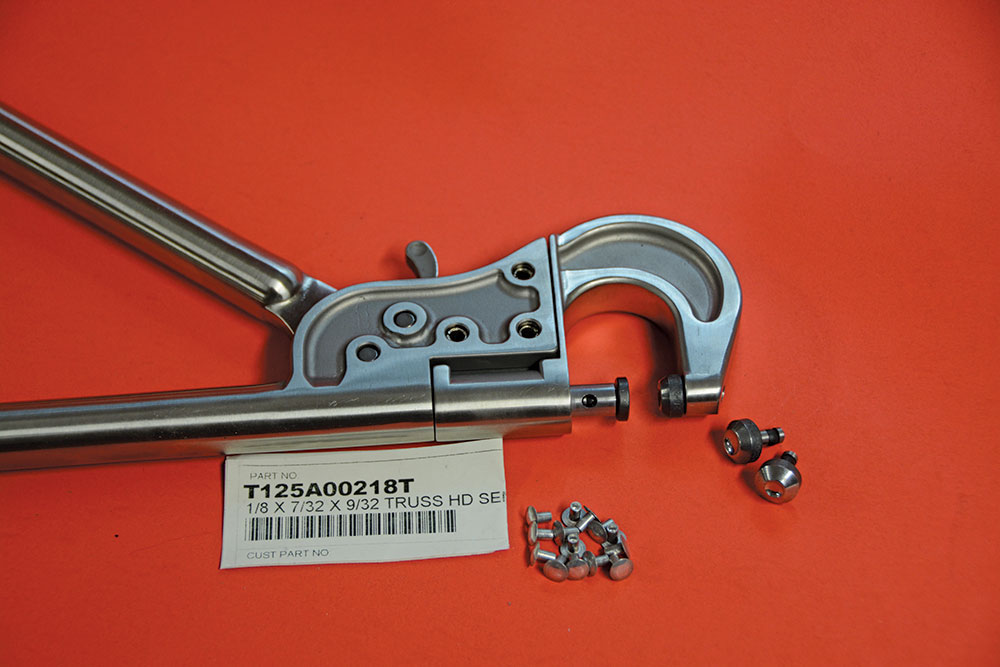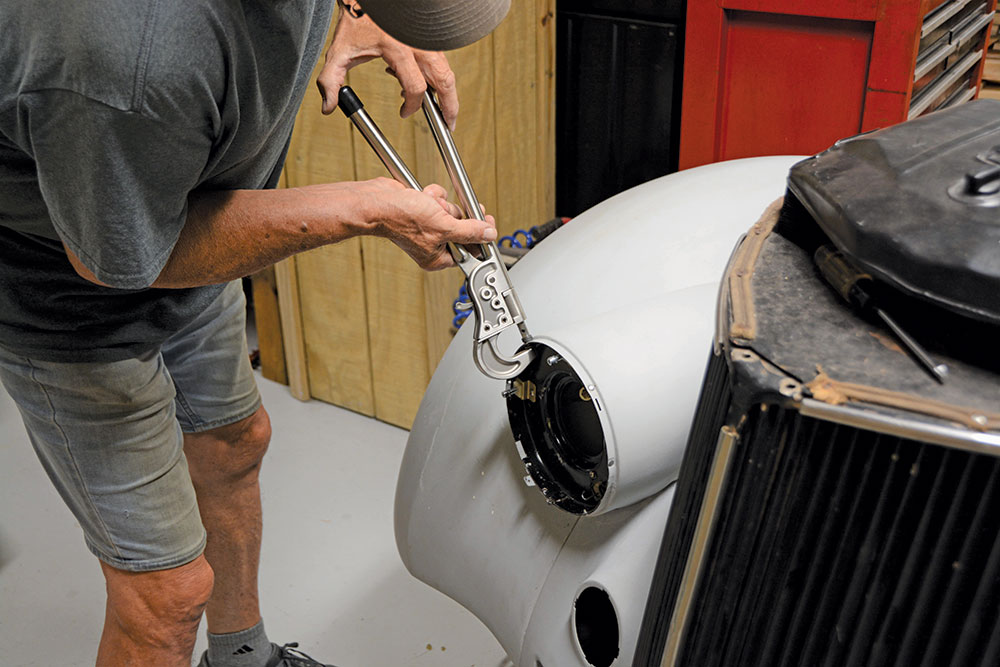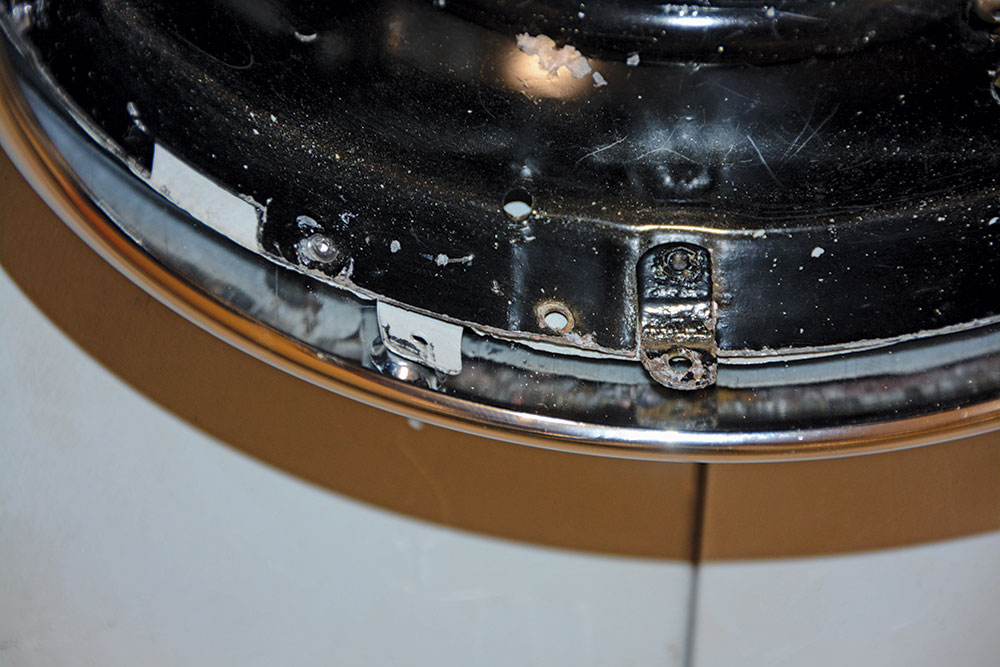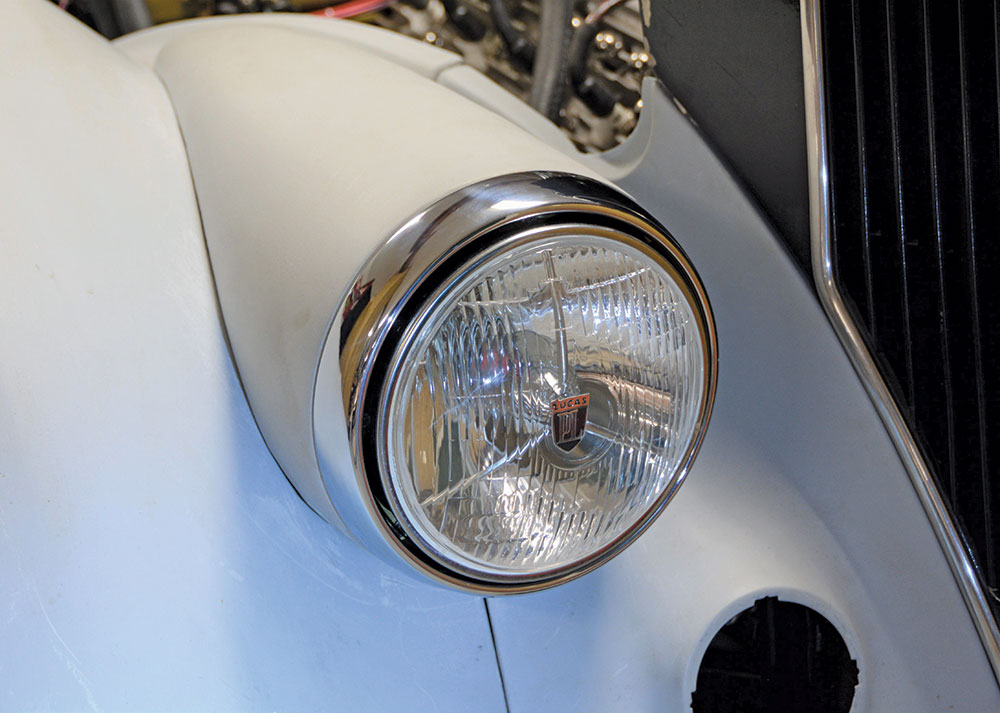 SOURCES
Harbor Freight
(800) 444-3353
harborfreight.com
Summit Racing
(800) 230-3030
summitracing.com