Our Top Tips & Tricks For Getting The Paint Prep Work Right
By "Rotten" Rodney Bauman   –   Photography by the Author
If you've ever by chance worked in an auto paint shop, or even done your own paintwork at home, you know it's not completely pleasant. In the trade, new painters' helpers generally become aware of that on their very first day.
As a painter's helper in the '70s, I didn't exactly start at the top. Determined to work my way up, however, I knew if I stuck with it I'd one day graduate from the sanding pit. Little did I know—that day never comes!
The Importance of Preparation
Because a quality finish involves far more prepping than painting anyway, conscientious painters (at least the ones I know) don't pass all of the prep chores along to helpers. For me in this shop there are none, but Mrs. Rotten is a good hand. Through our years together she's participated in countless sanding pit parties. She gets it, but she's not here today—and here I go again.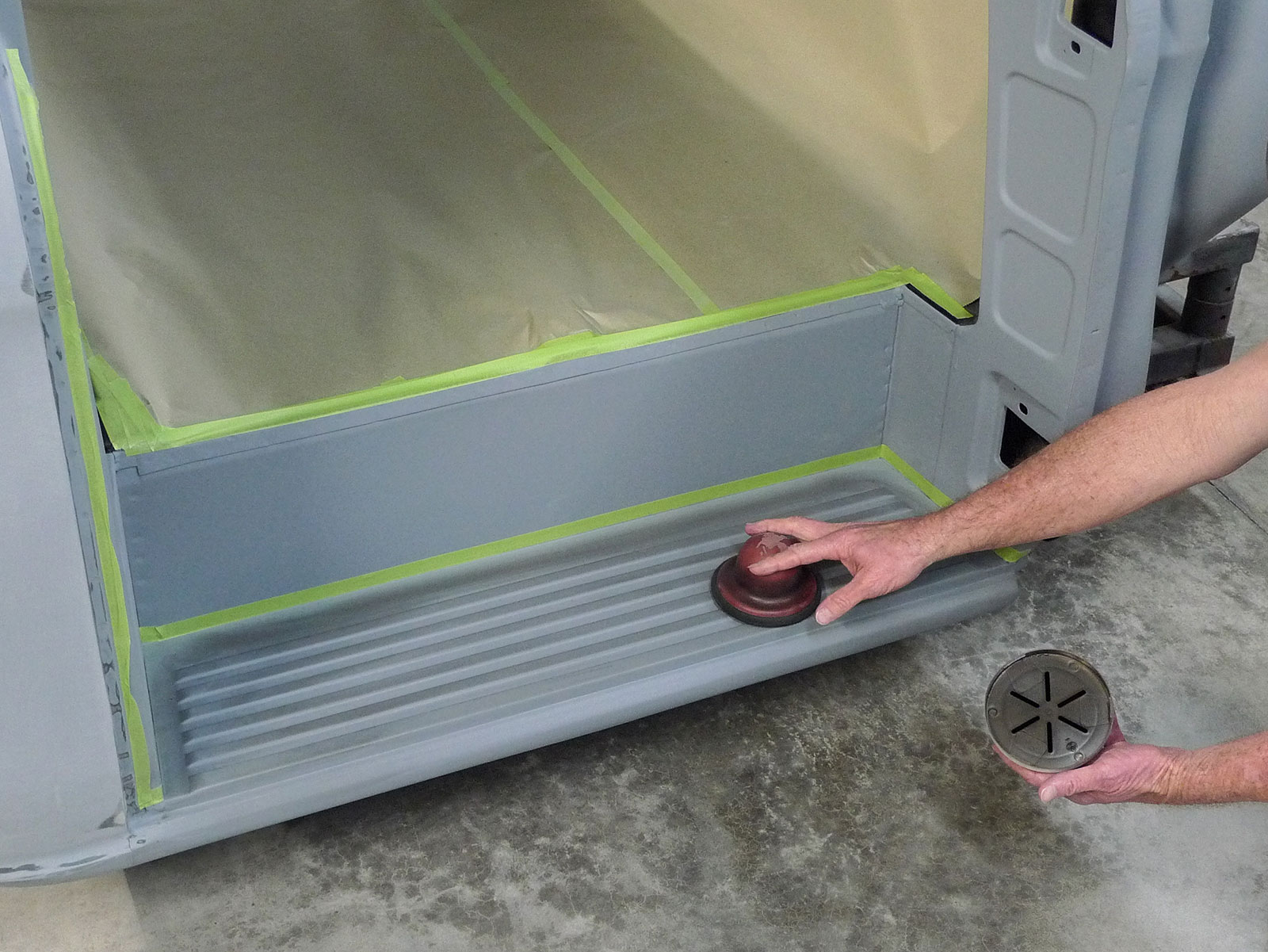 Read More: Replacing the Window and Rear Door Seals on our 1971 Suburban
Now, don't misunderstand me. It's not that I'm tired of fairing and blocking and sanding and such. I'm tired from all of the above. At this stage (and age) in the game it takes longer to clamber back up off the concrete slab. If we're in the same near-elderly age group, you know how carefully we must plan our moves nowadays.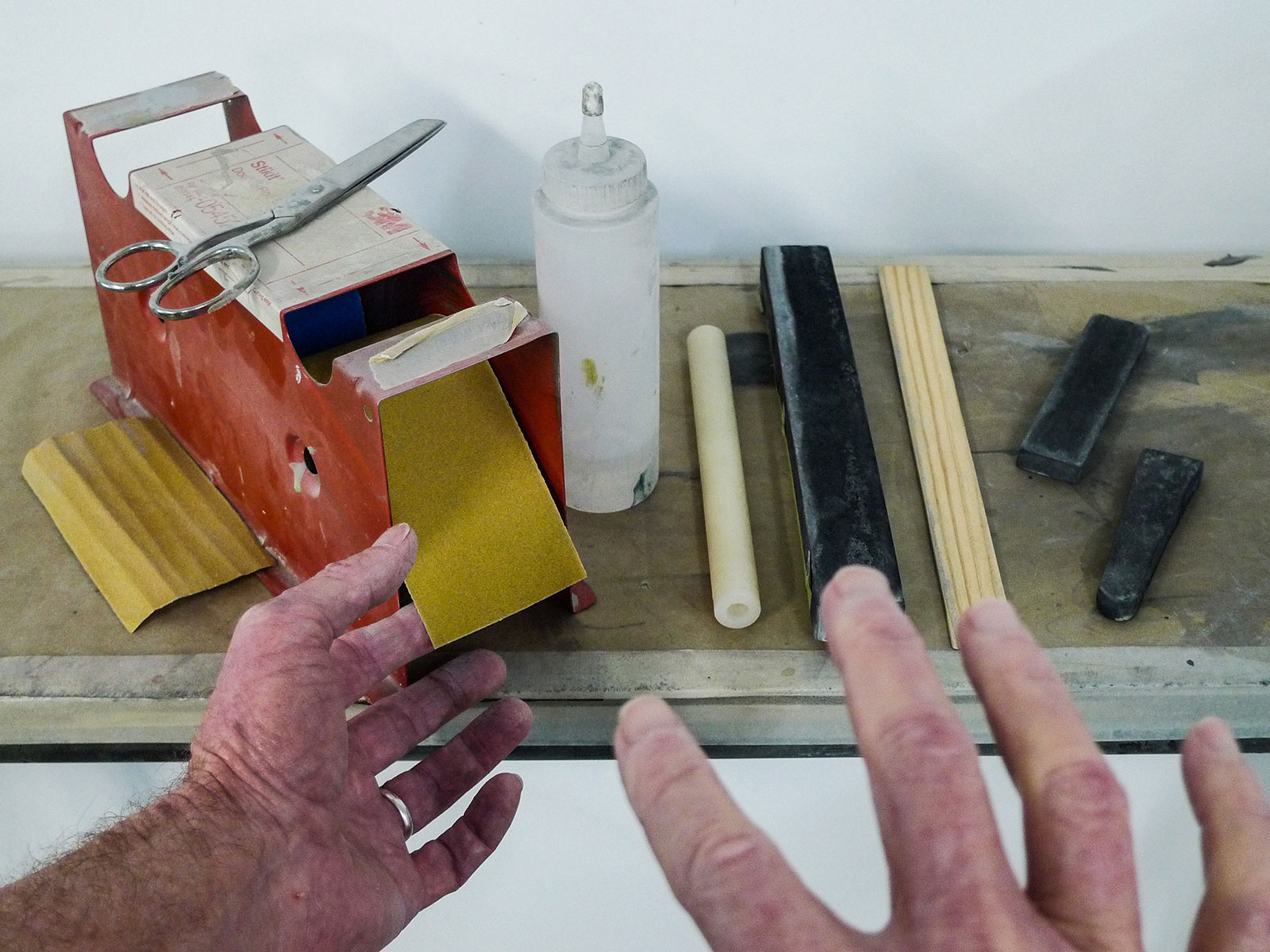 Back in the sanding pit, where we make a lot of dust, our project second-series '55 Chevy Truck Cab is wearing a first-round urethane primer-surfacer. With adjoining body panels now in the same stage, we're moving along into fairing (some just call it block-sanding) operations, beginning with the cab.
Block Sanding Prep For Primer
At first the tedious task didn't seem worthy of a CTP tech story. Then, as I neared the home stretch of my lengthy solo sanding session it occurred to me—the cab's convoluted running boards would be the most difficult areas to prepare for final primer.
Read More: Replacing the Window and Rear Door Seals on our 1971 Suburban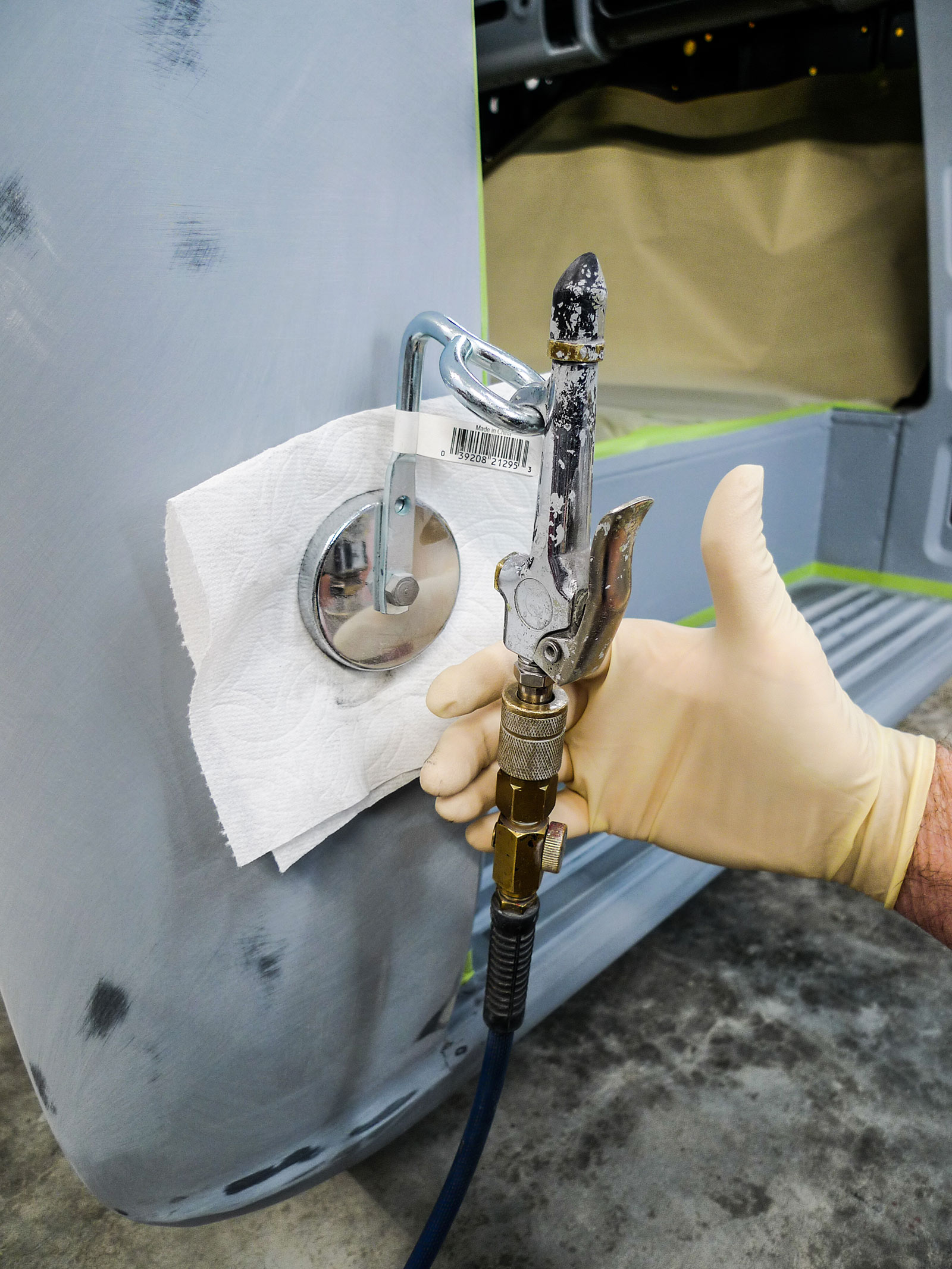 Fixing Front-End Collision Damage
Thinking back to when this cab's bodywork began, both running boards were pretty beat up. They had, after all, endured the truck's working years—and a serious front-end collision. Out of shape as they were, they weren't rusted out. As the cab's heavier damage was corrected with jacks, the running boards followed. Toward the end of that round our lower-horizontal door gaps had returned to what we'd consider normal, too.
Restoring Vs. Reproduction
In the past (as you may have seen here) we've repeatedly worked too long and hard to salvage original body parts. Time invested often adds up to more than reproduction panels, and their shipping costs to boot. This time, however, we believe we're doing alright—so we might as well take pictures and write about it.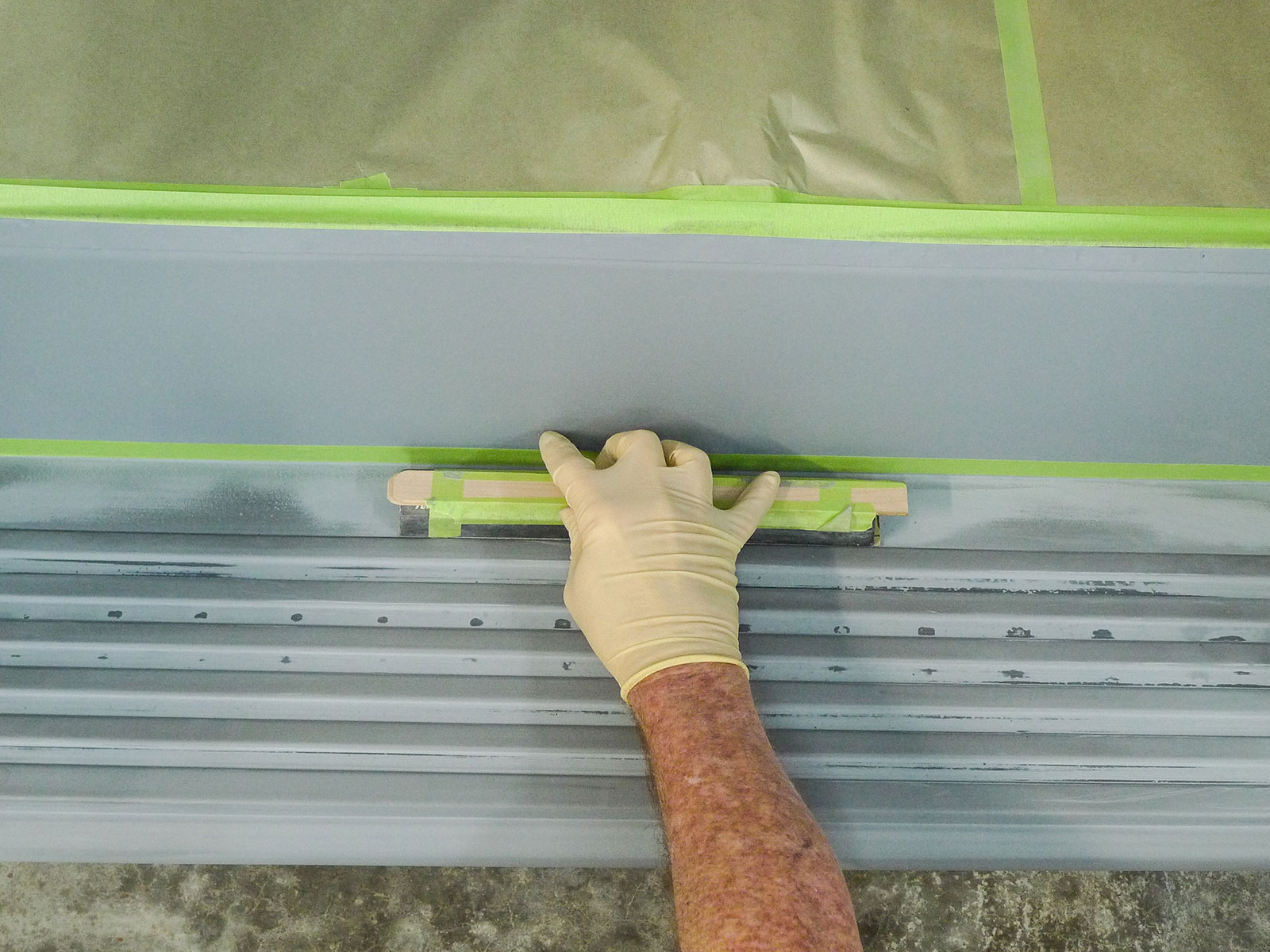 Sanding Supplies
As we go you'll likely notice three-or-so different brands of modified sanding blocks, as well as leading-brand abrasives in use. If your local parts store doesn't carry auto body supplies, or if they're just not competitive price-wise, you can always do what we do. For the commonly used paint shop staples, we're quick to call Summit Racing.
Paint Primer Application
From here we'll be working toward this cab's final primer application. At primetime we'll pull not one but two HVLP spray guns. The epoxy and urethane primers we'll use are available to shops here, but not everywhere, and perhaps not where you happen to be. For this reason we'll focus on the hands-on how-to stuff and not so much the materials used.
Read More: How To Adjust Hood Alignment On A 1955 Chevy Truck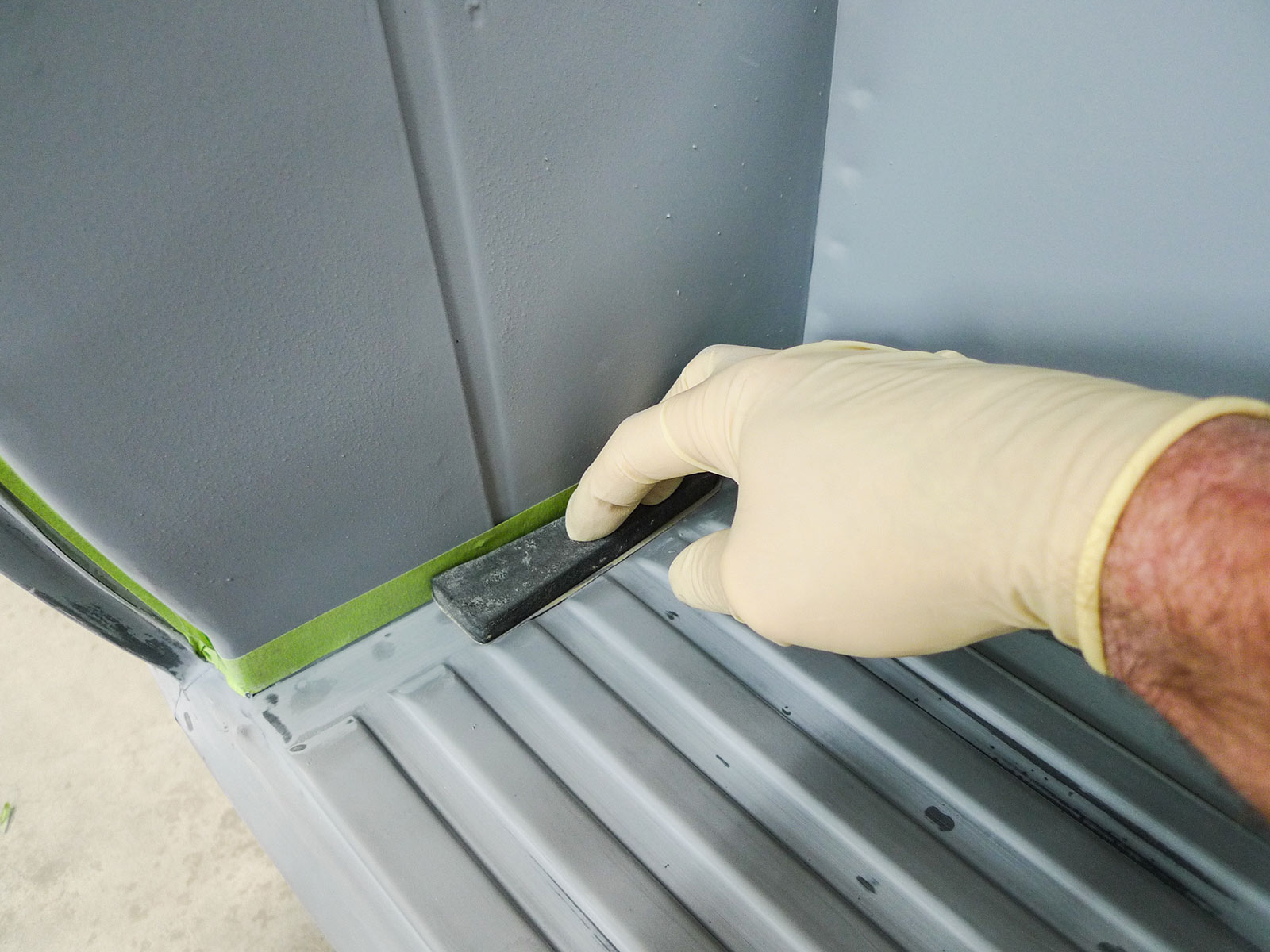 Knowing this type of work is not completely pleasant. We've saved the running boards for last—and they're positioned pretty close to concrete. While you may not hear it all in print, just know there'll be some grunting and groaning for sure. Welcome to the sanding pit.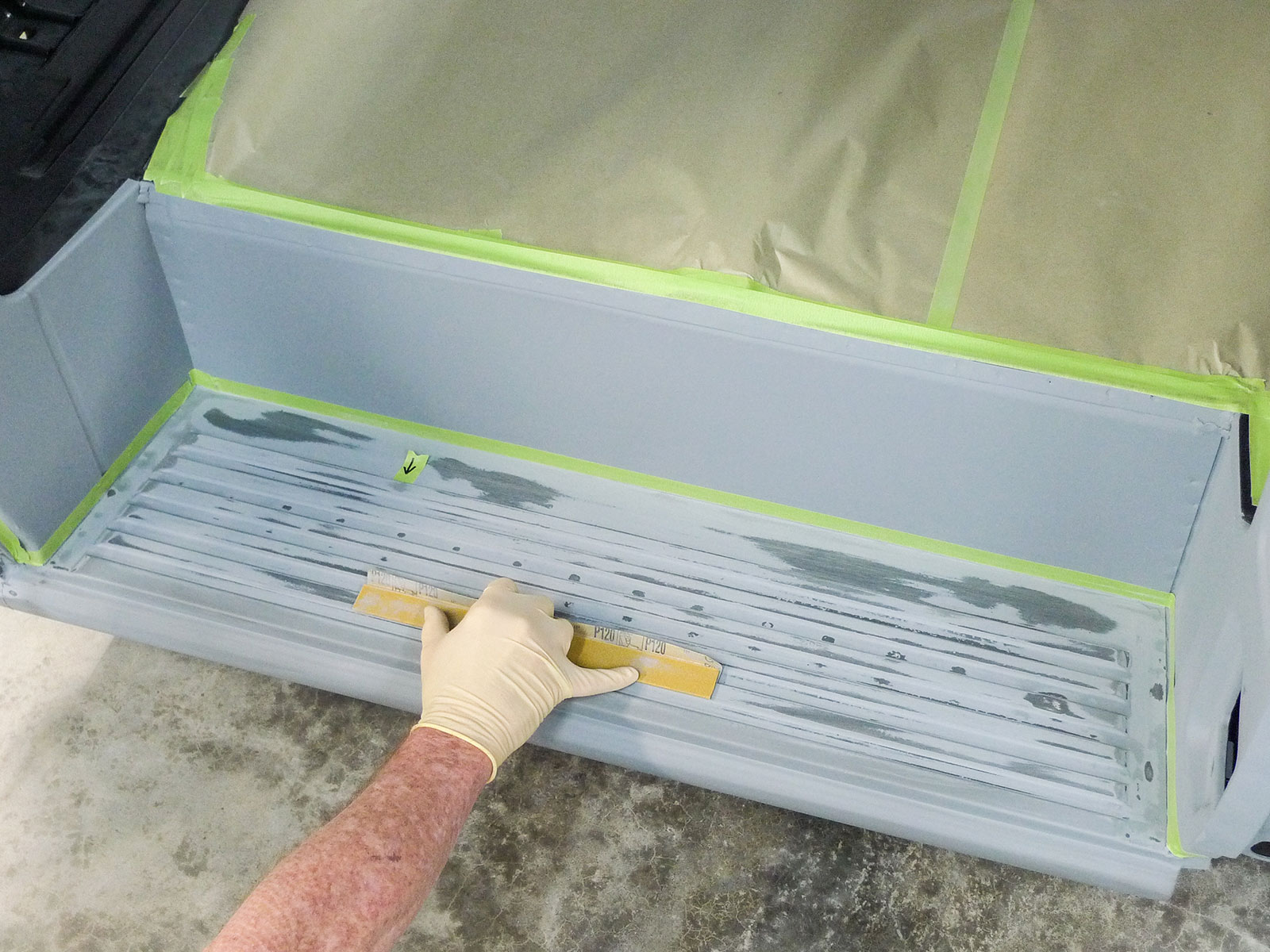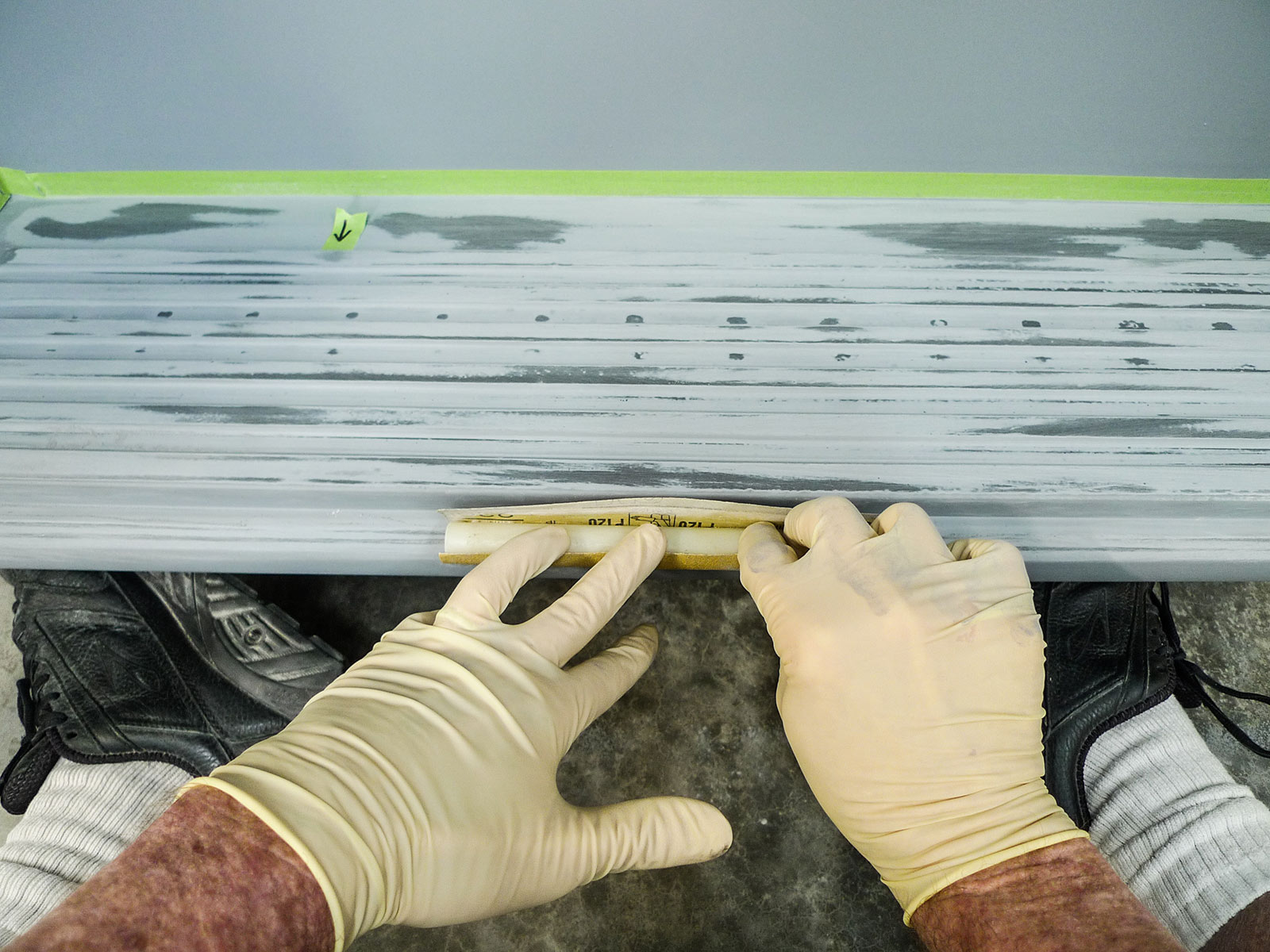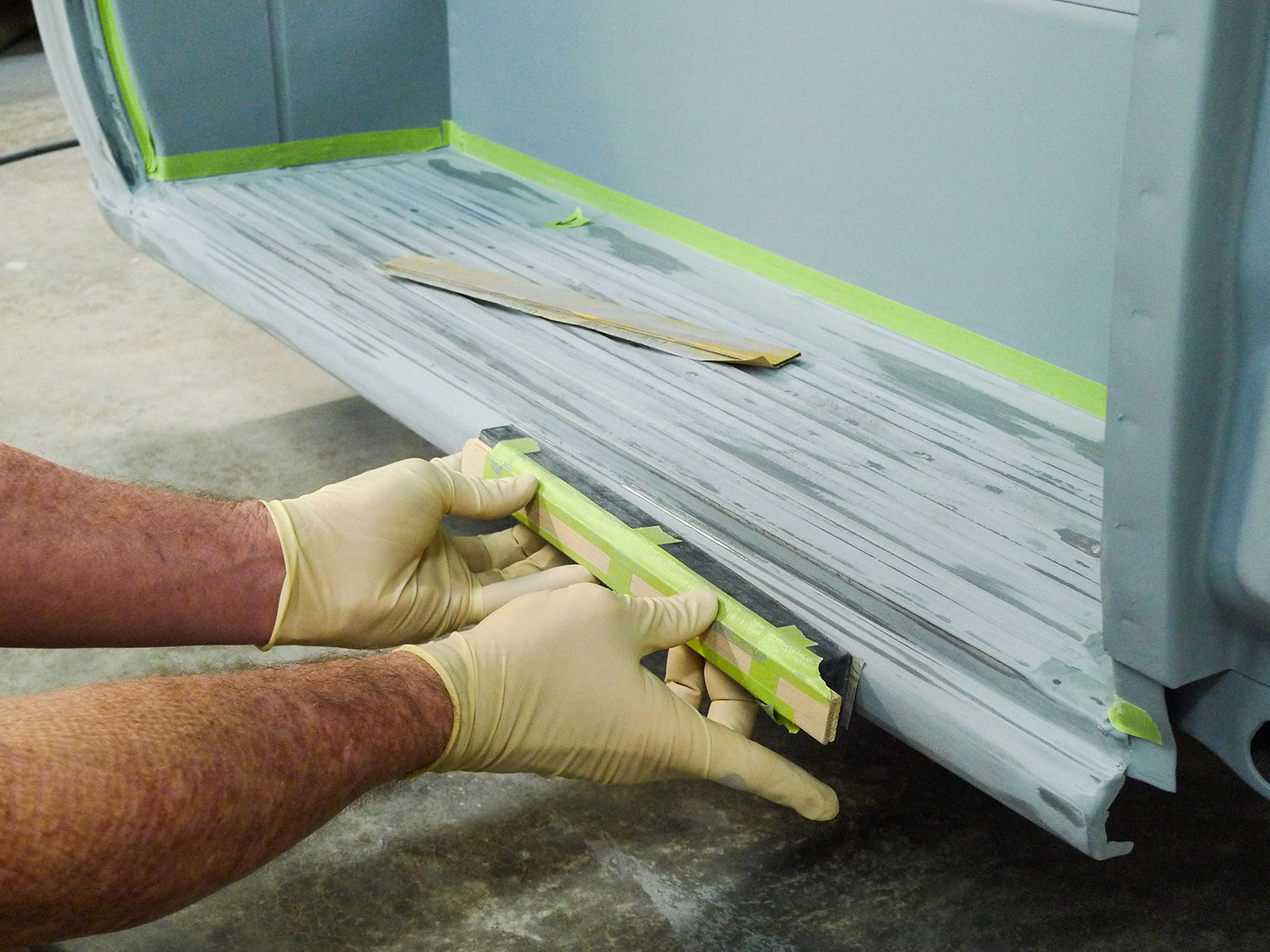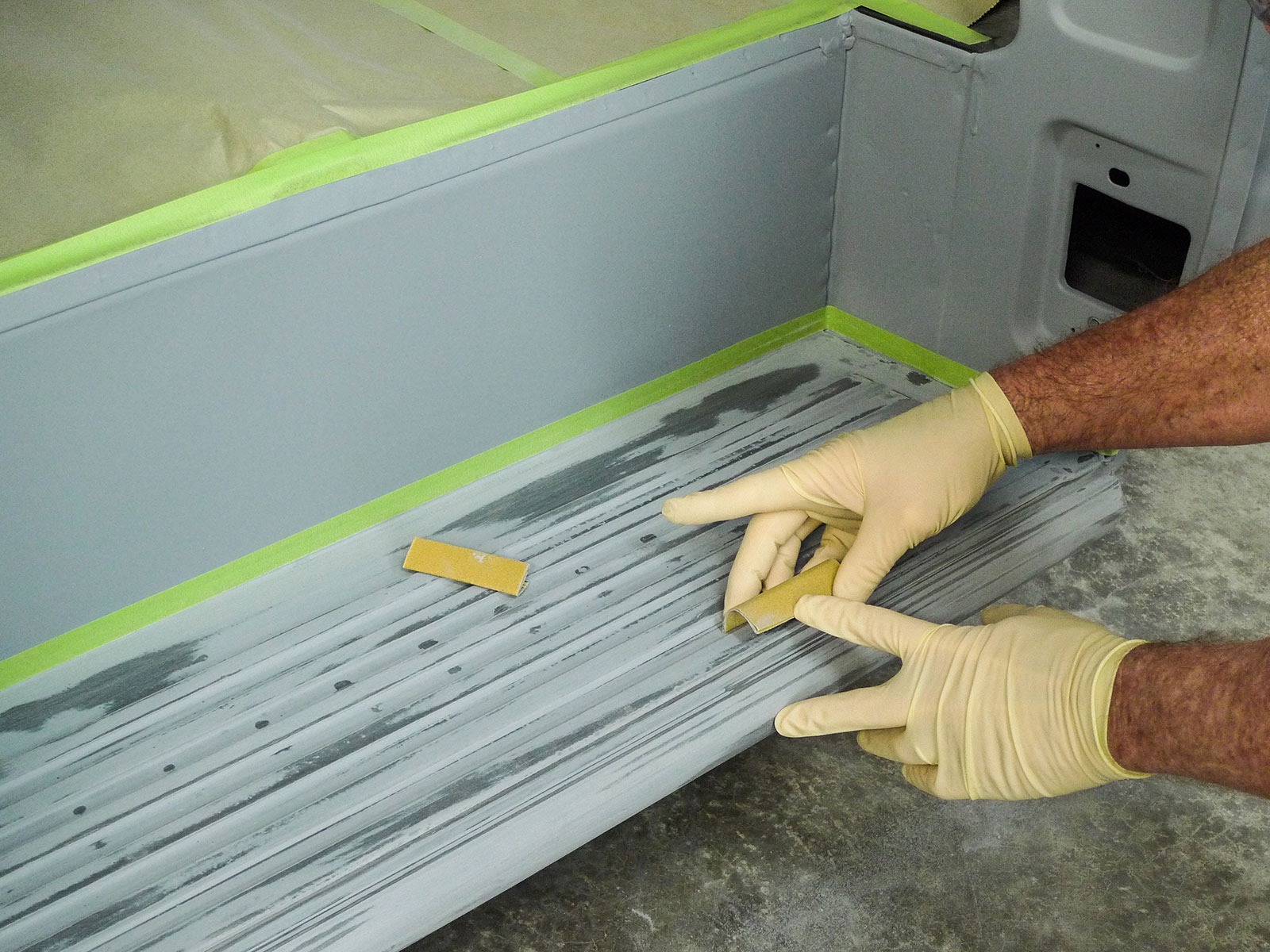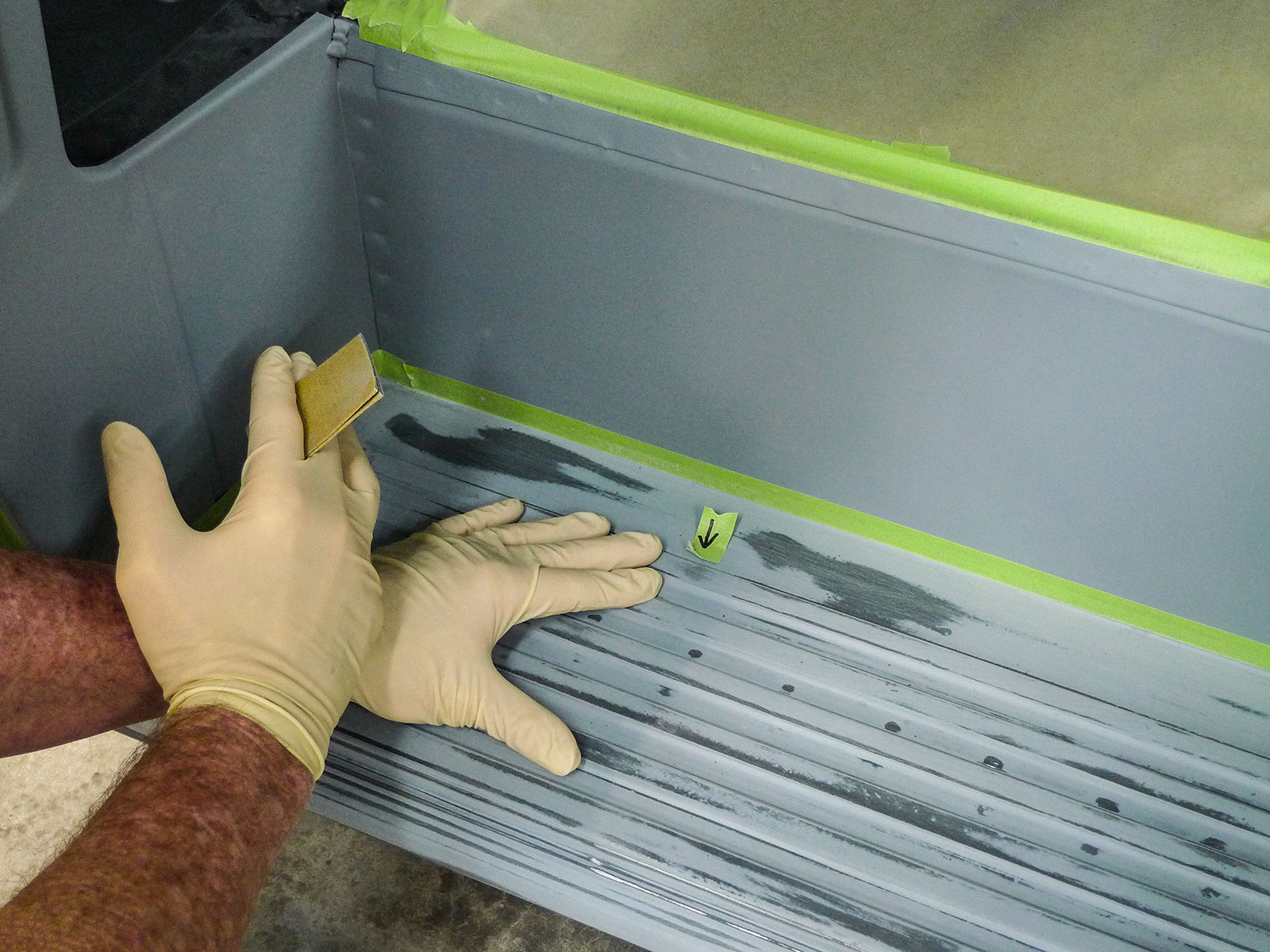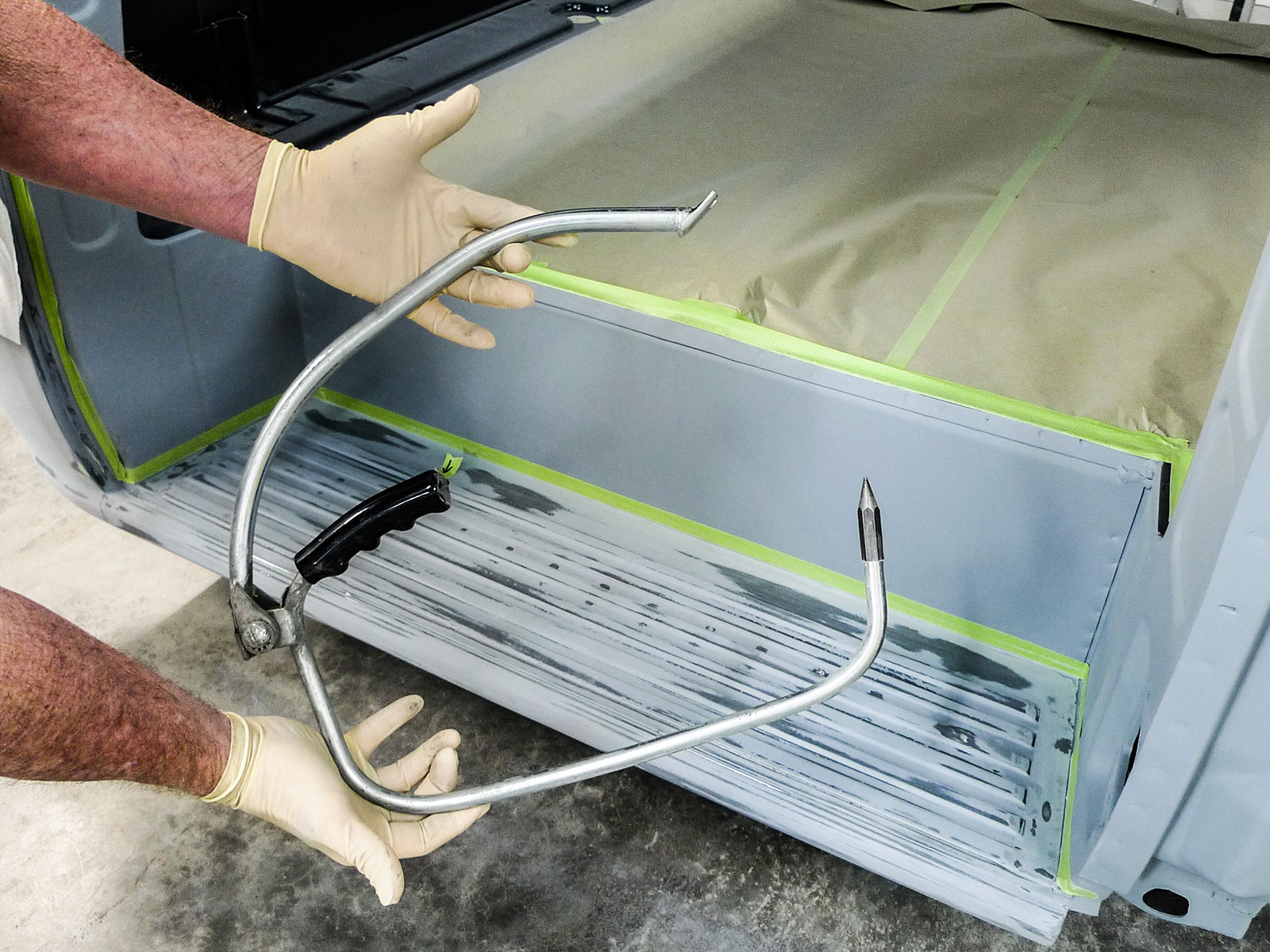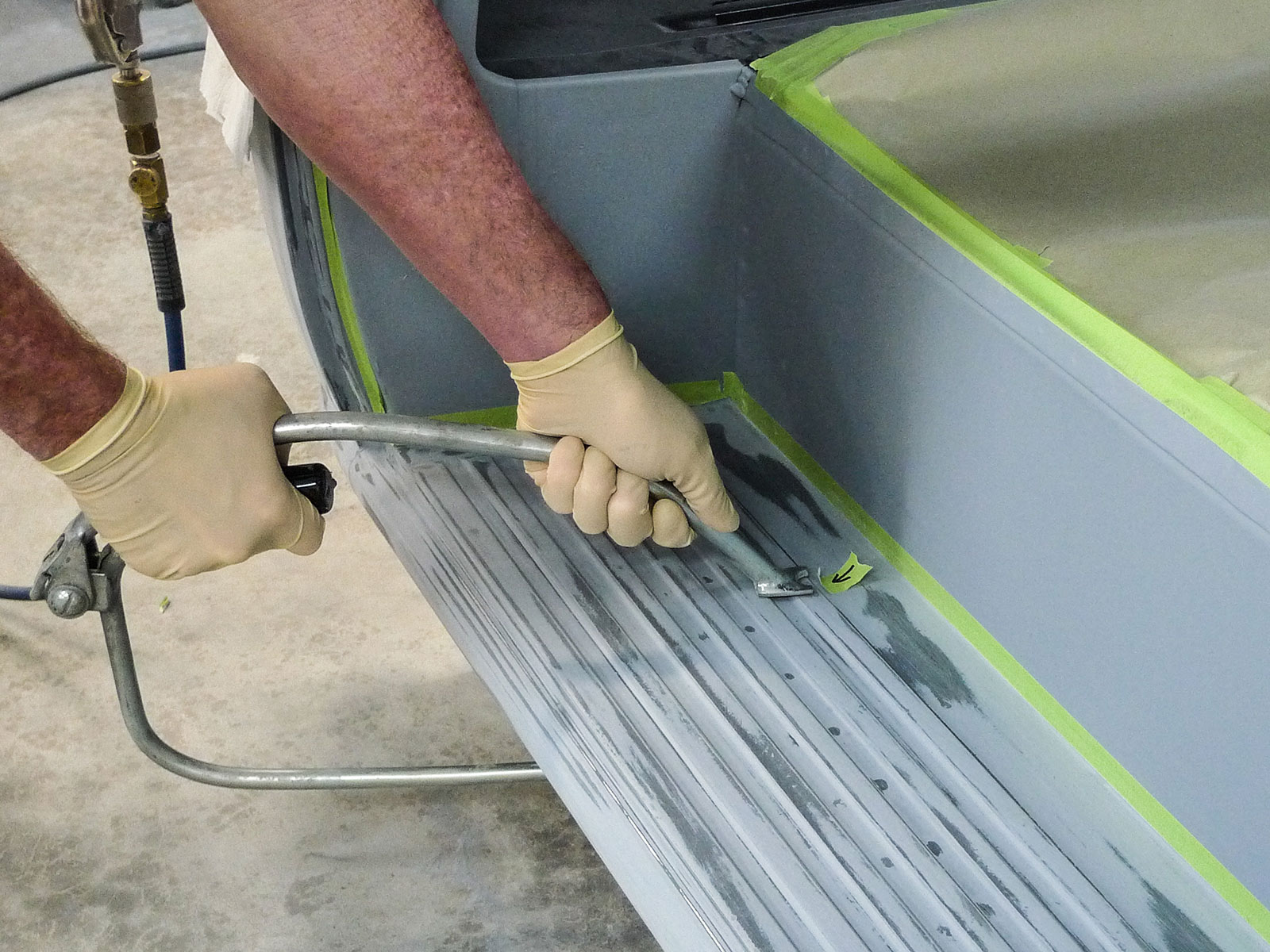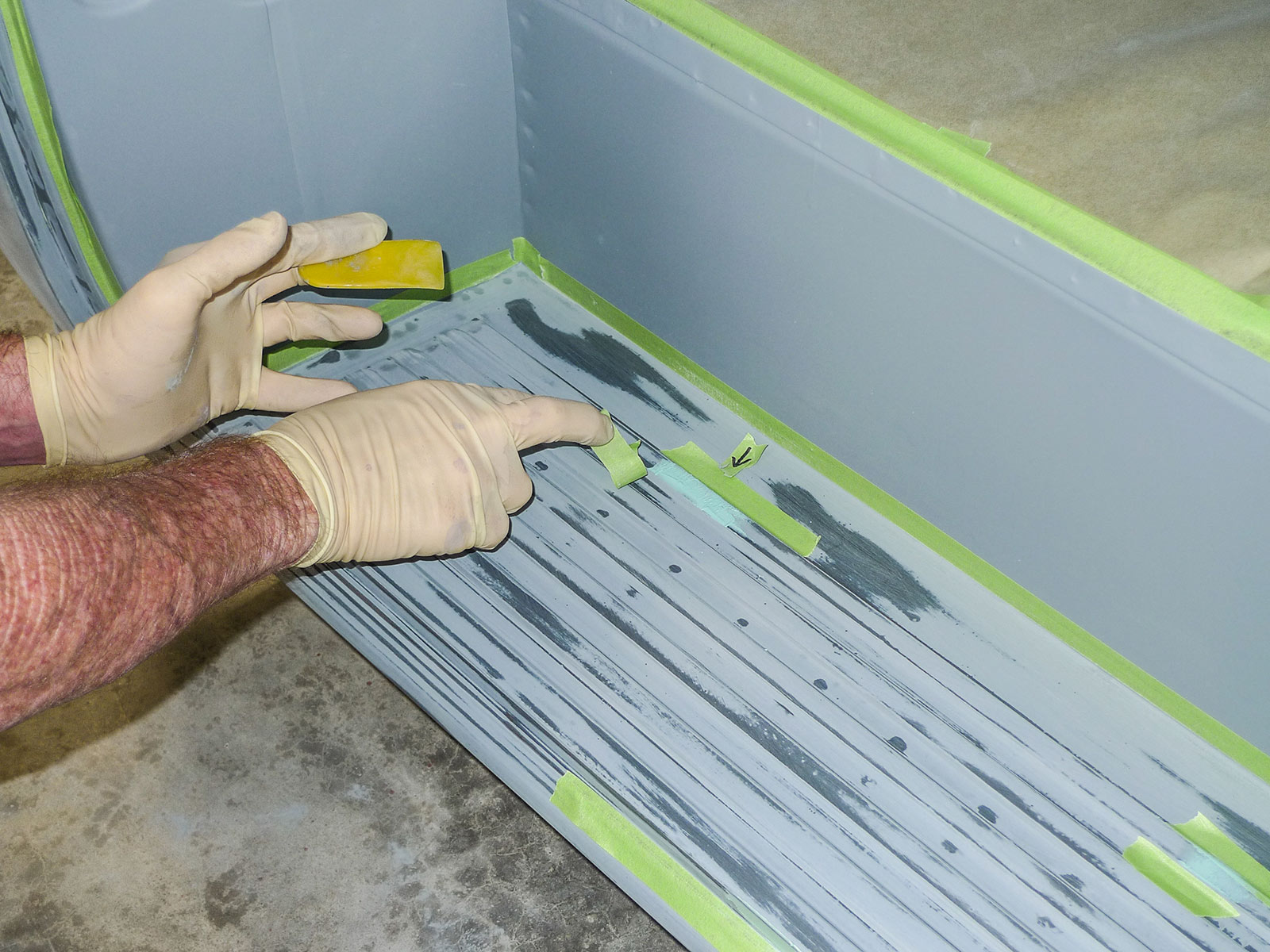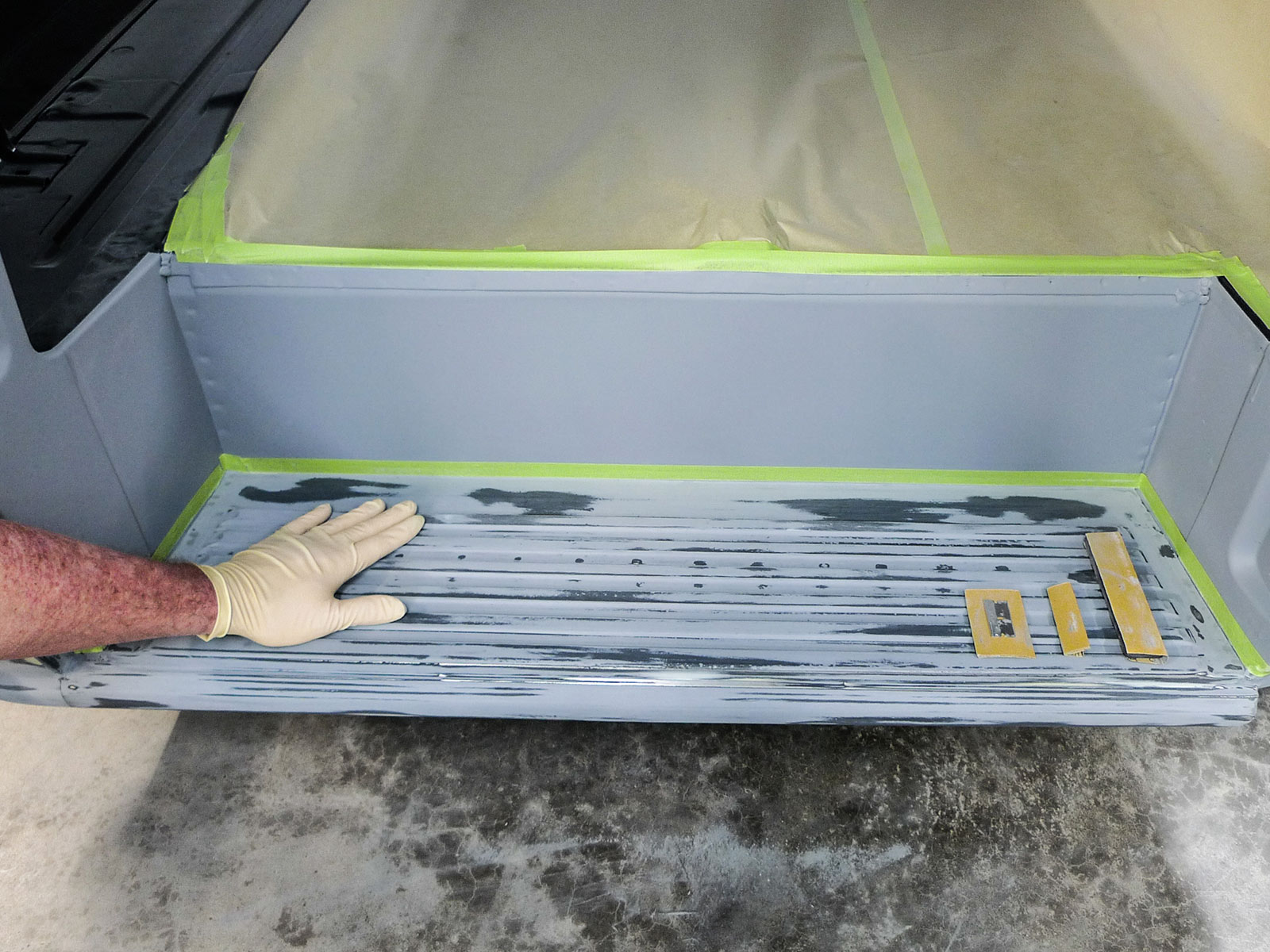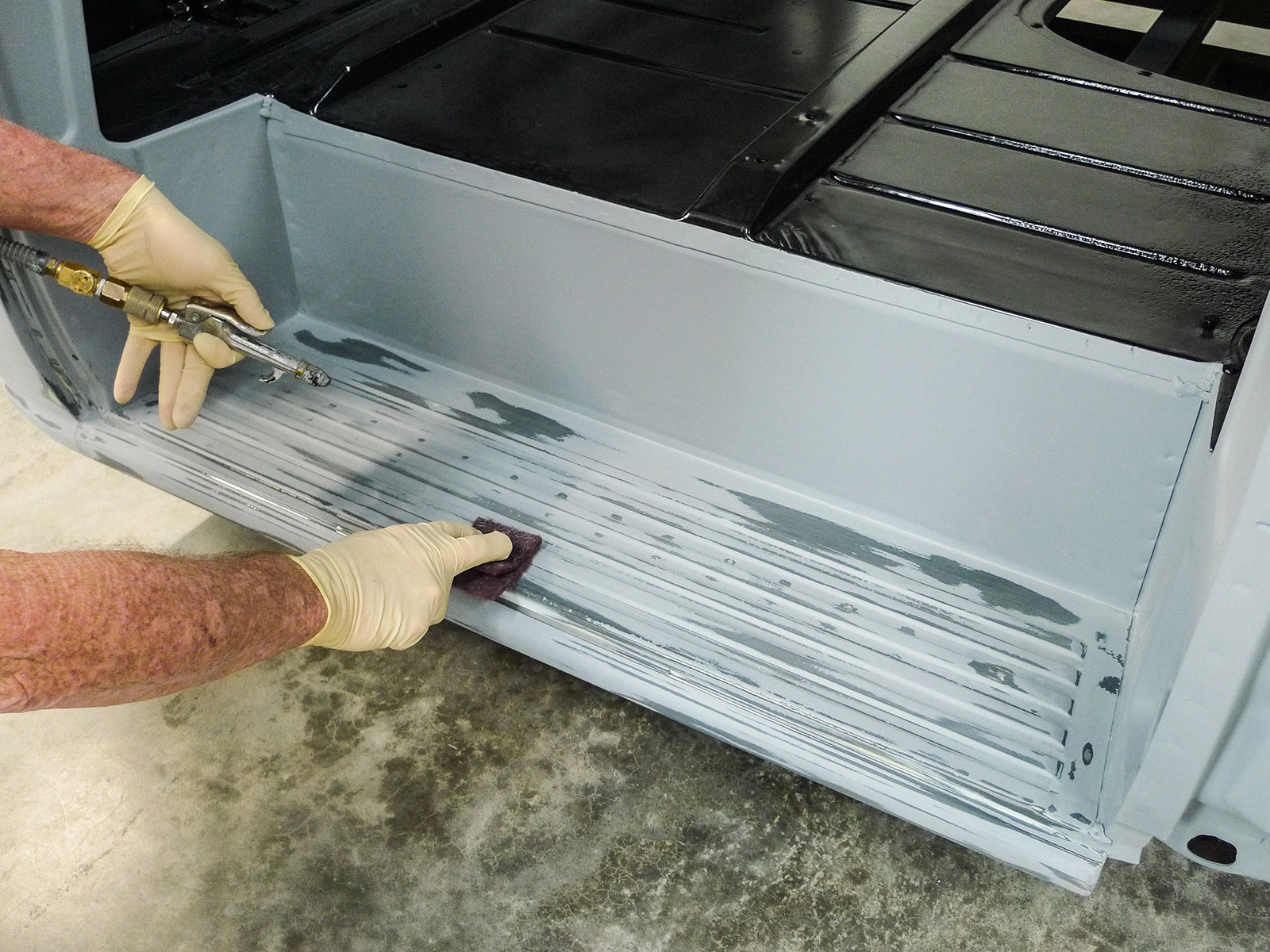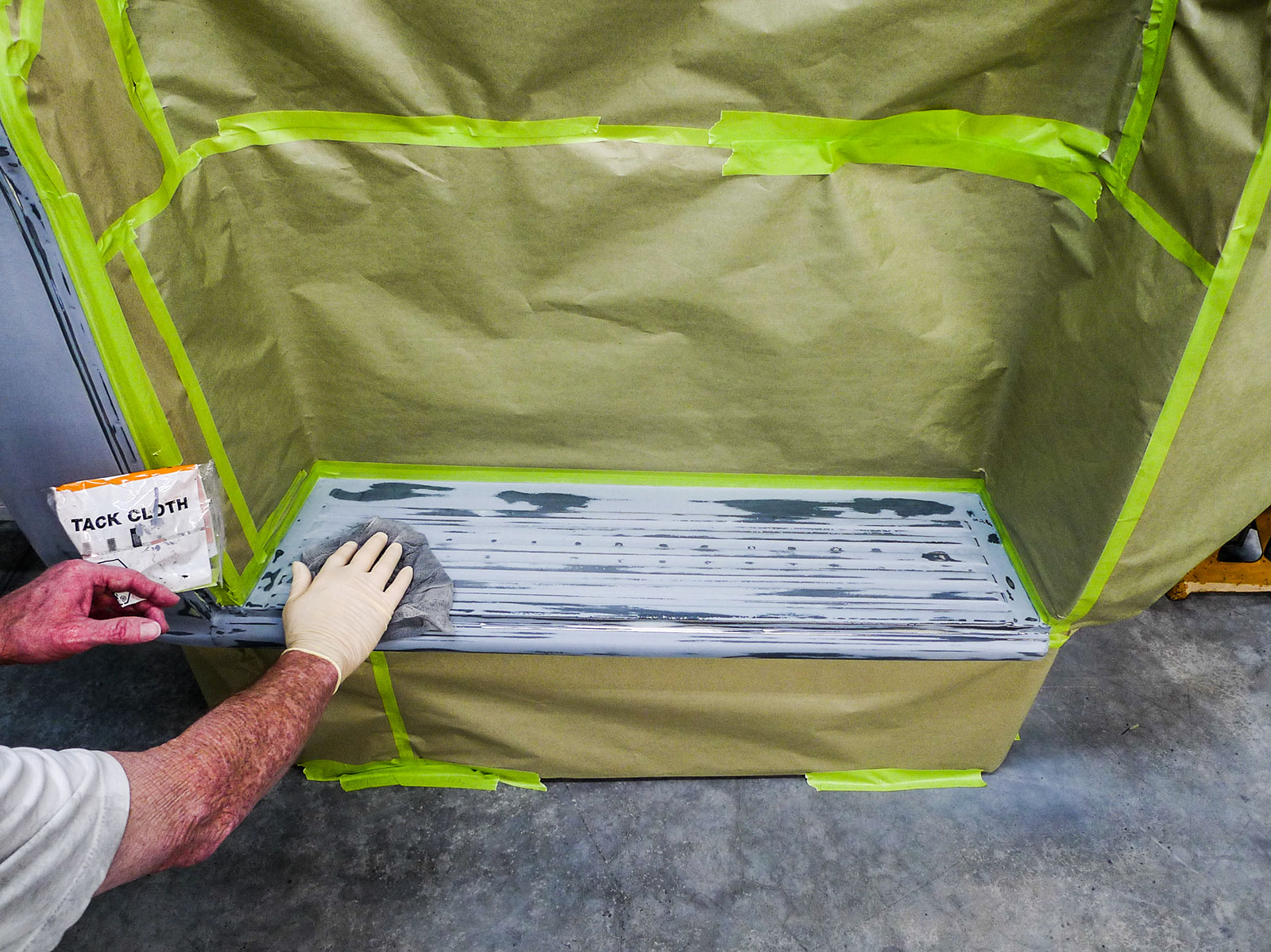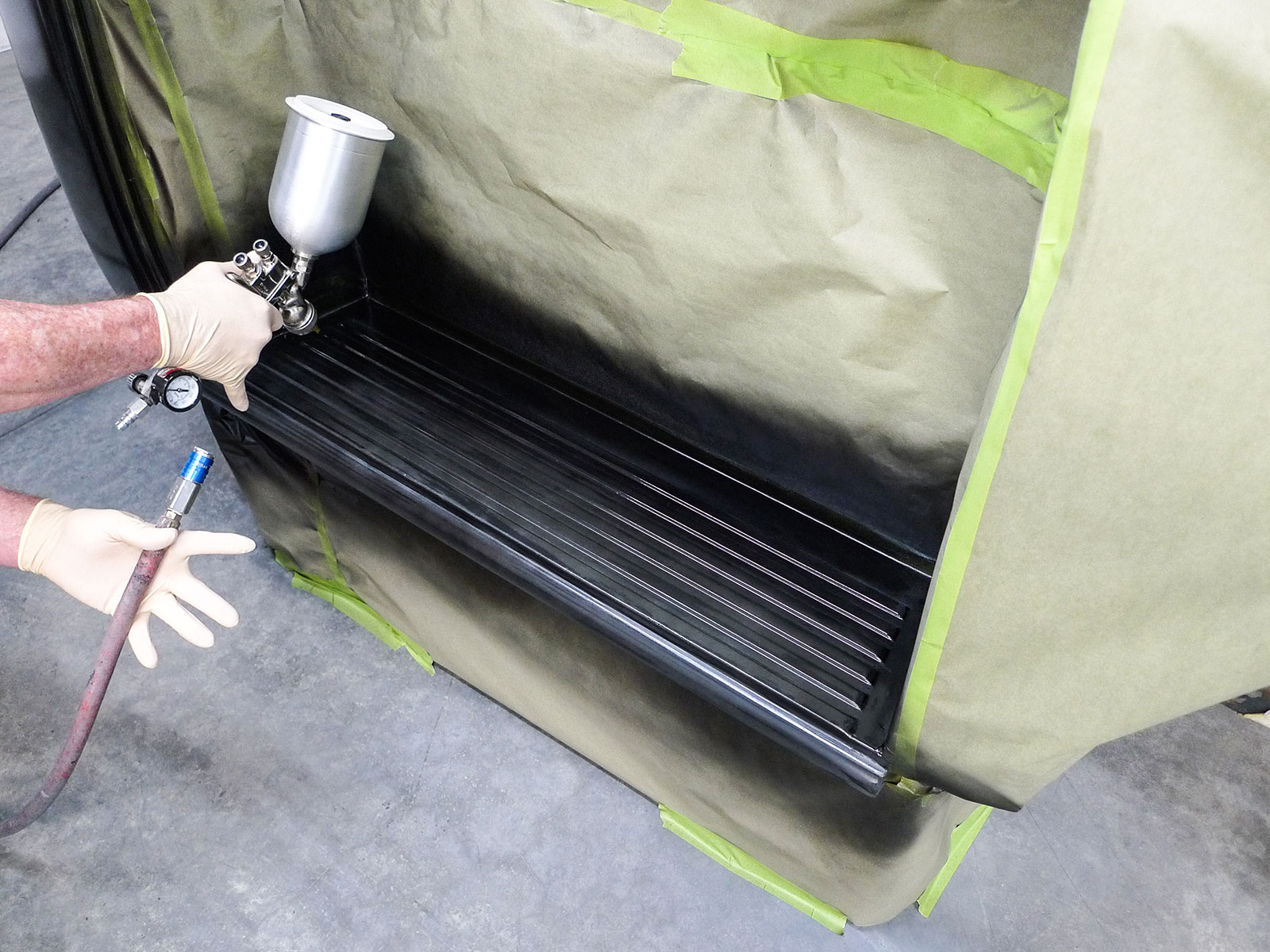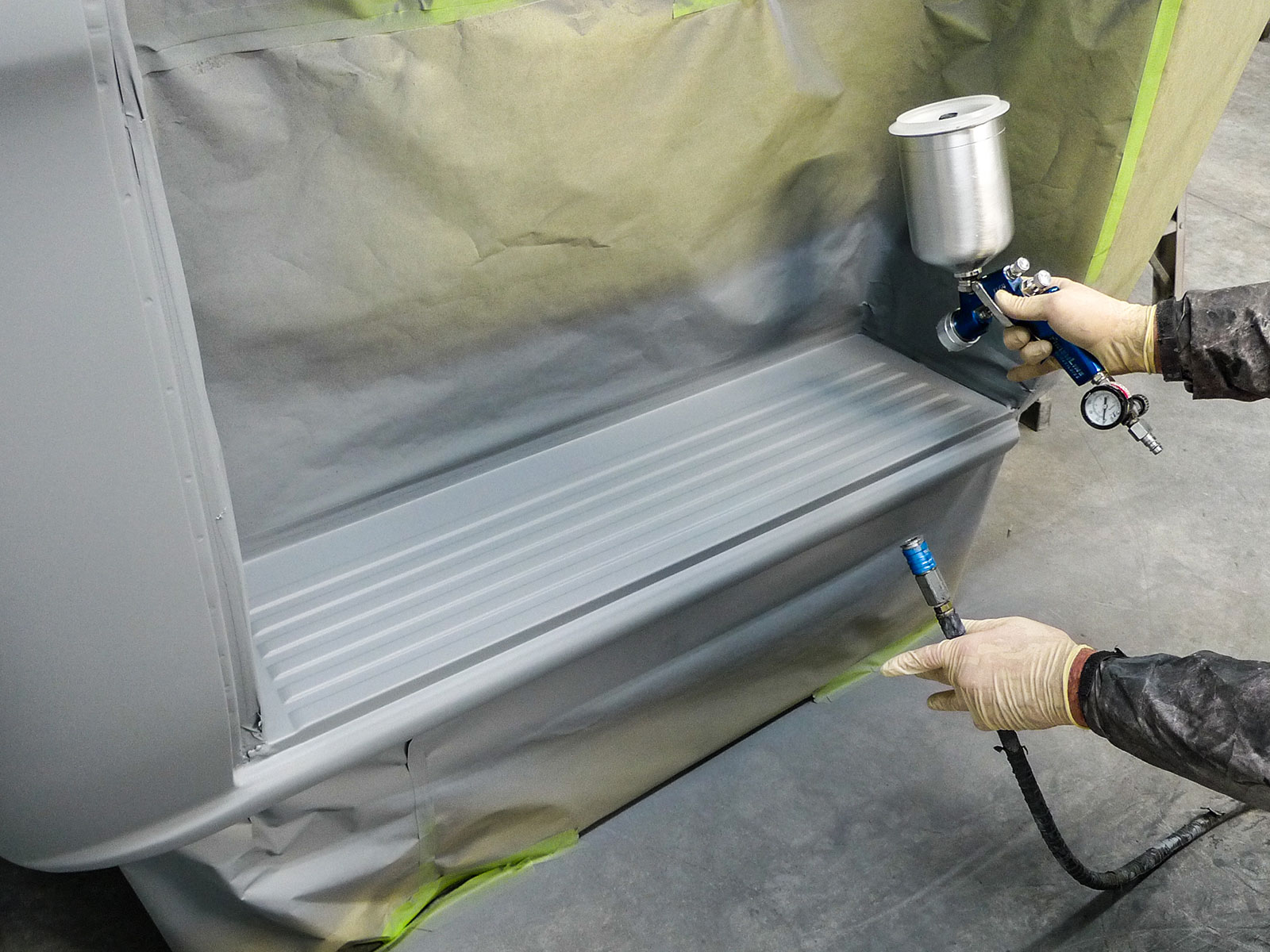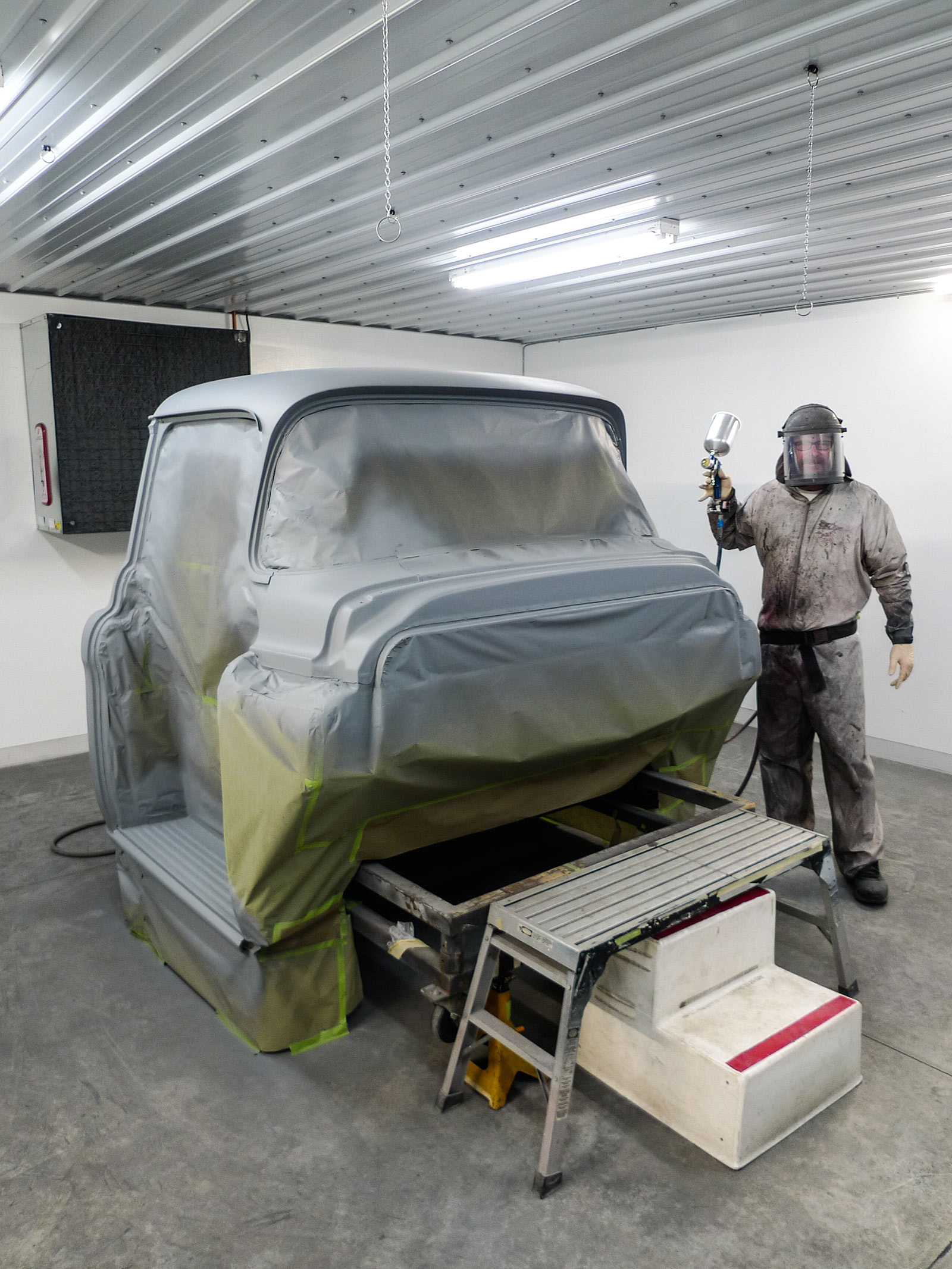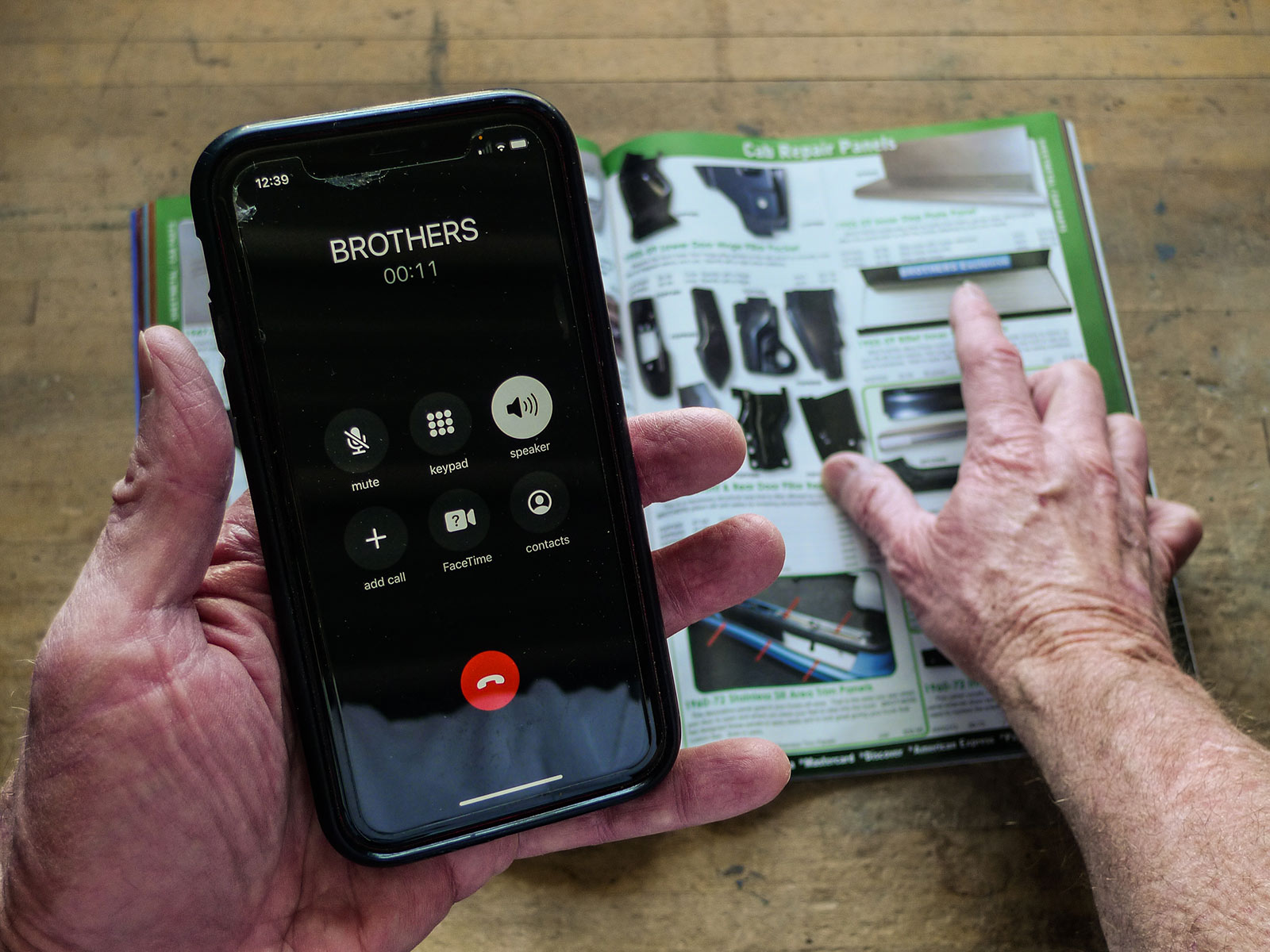 Sources
Brothers Trucks
(800) 977-2767
brotherstrucks.com
Summit Racing Equipment
(800) 230-3030
summitracing.com