A Station Wagon Built for the Long Haul
By Ron Ceridono With Jerry Dixey   –   Photography by Dana Srbinovich & Jerry Dixey
Almost everyone who grew up in the '50s can relate to a station wagon; it was the minivan of the era. Jerry Dixey spent a large portion of his early years in his parents' station wagon, doing everything from going to the drive-in to taking family vacations. Station wagons were true utilitarian vehicles back then and they make cool cruisers today, as we're about to prove.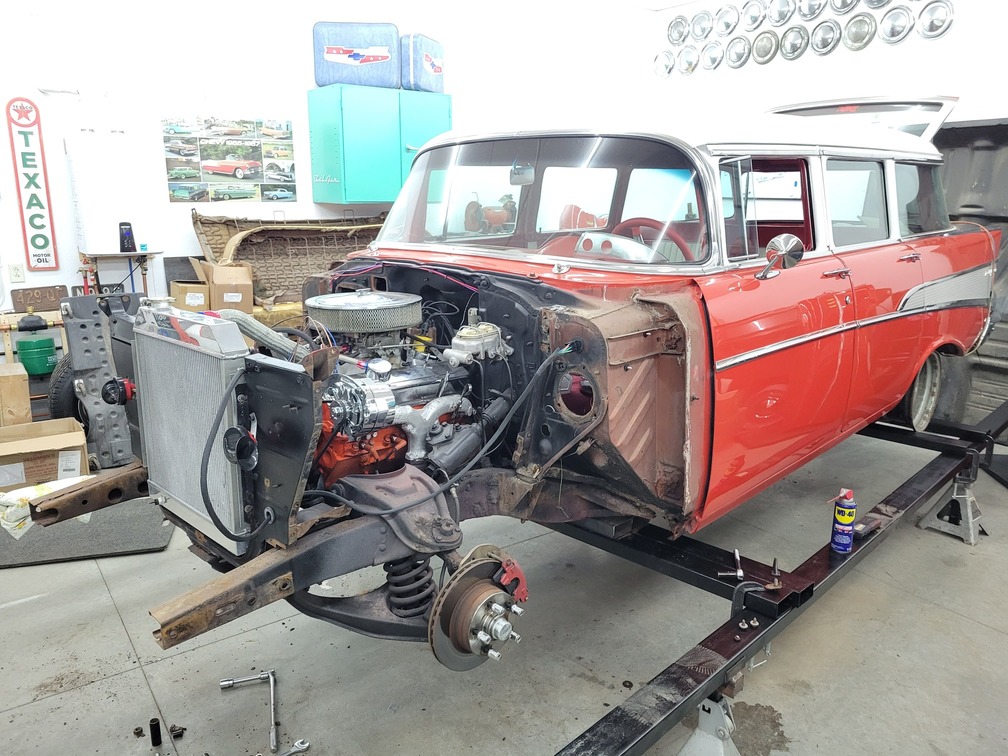 Over the past 25 years Dixey has traveled many miles in state-of-the-art hot rods leading hot rod tours all over the country, first as a magazine staffer and now on his own (see Jerry Dixey's Road Tourians Facebook page or visit roadtourians.com. Some time ago Dixey decided a station wagon would be the perfect mode of transportation for his weeklong road trips and, as luck would have it, a friend spotted a '57 Chevy four-door wagon that was available at the NSRA Nationals. Most of the expensive things already done—the body and paint were fine, the glass was new, a nice 283ci Chevy was underhood bolted to a good automatic transmission. Best of all, the owner was looking to sell or trade. After some negotiating, Dixey was down a '27 T roadster and a few bucks and up a station wagon.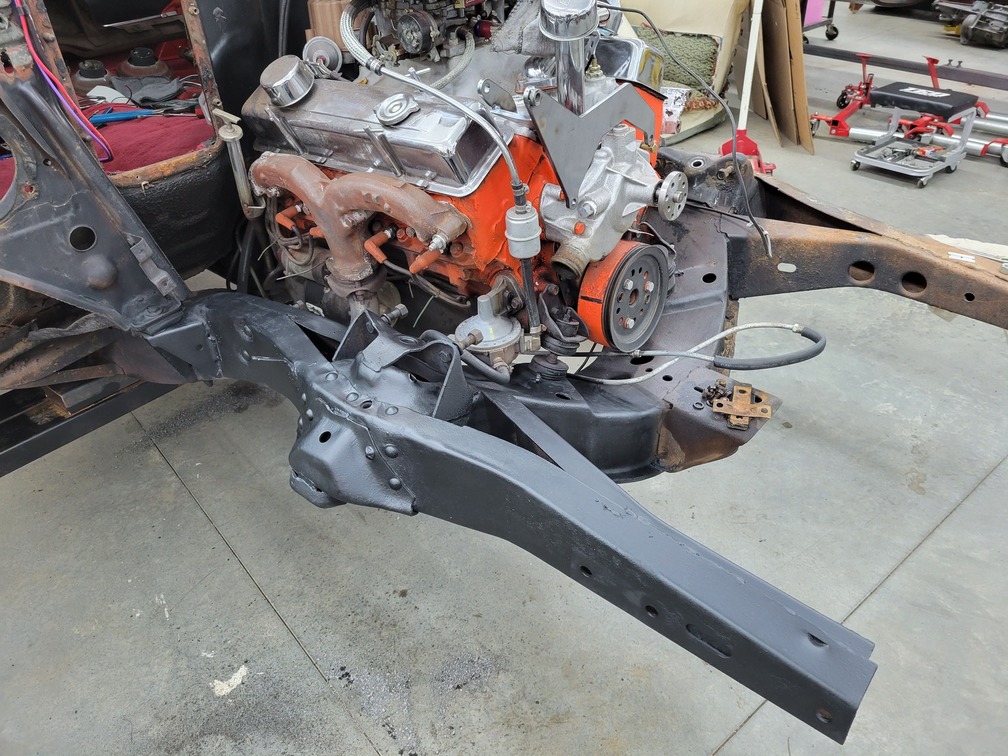 It's often said, "Be careful what you wish for, you might get it." Well, Dixey got the wagon he wished for, and it was in fact a solid car, but the chassis he got revealed technology straight out of 1957.  As Dixey describes it: "When I drove the wagon I realized there was a problem. The ride was horrible. It swayed and wandered and bounced and bucked. The Chevy needed help, so a call was made to Dana Srbinovich at Dana's Tri Five Garage." An expert on these cars, Dana summed up the situation succinctly by explaining, "This is how a 65-year-old Chevy drove."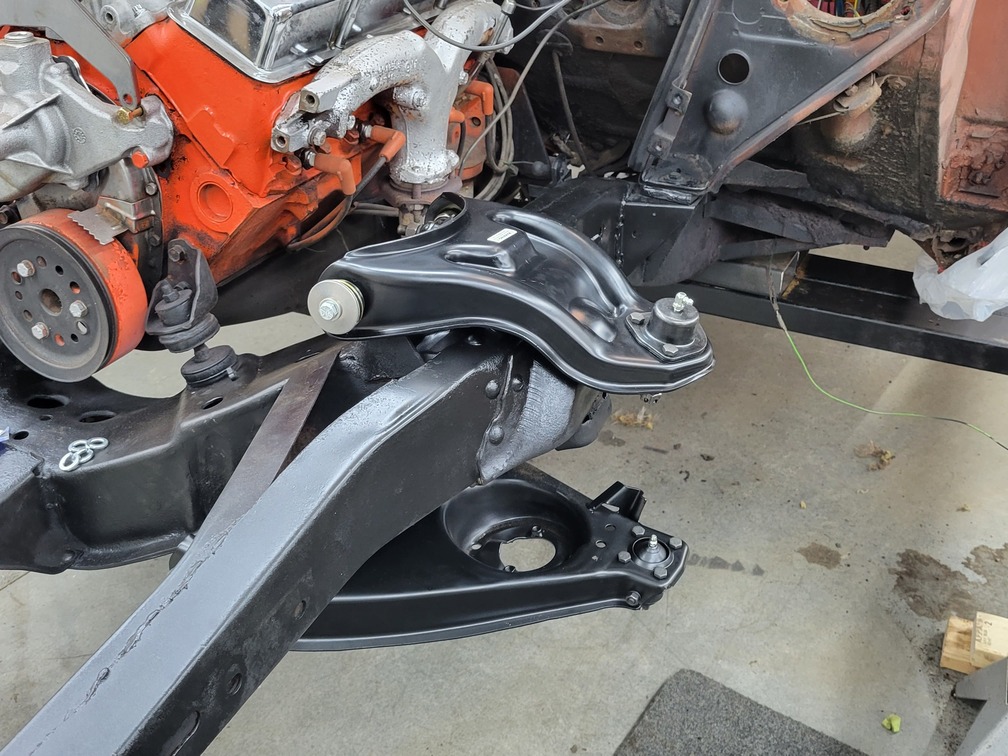 Check it out: A Simple Overview of Rear Suspension Design From Leaf Springs to IRS
With the wagon delivered to Dana's shop, a plan was formulated to improve the Chevy's ride and handling characteristics without blowing up Dixey's budget. With the front sheetmetal removed, the OEM suspension components were replaced with new and improved parts from Classic Performance Products (CPP). A major improvement was made by replacing the original manual steering gear with a CPP power steering box. This all-new 500 Series steering gear features a one-piece housing with all-new internal parts. The 14:1 steering ratio provides crisp steering response with little effort. In the rear, new springs, bushings, and shackles were installed and new CPP brakes and double-adjustable shocks were added all around.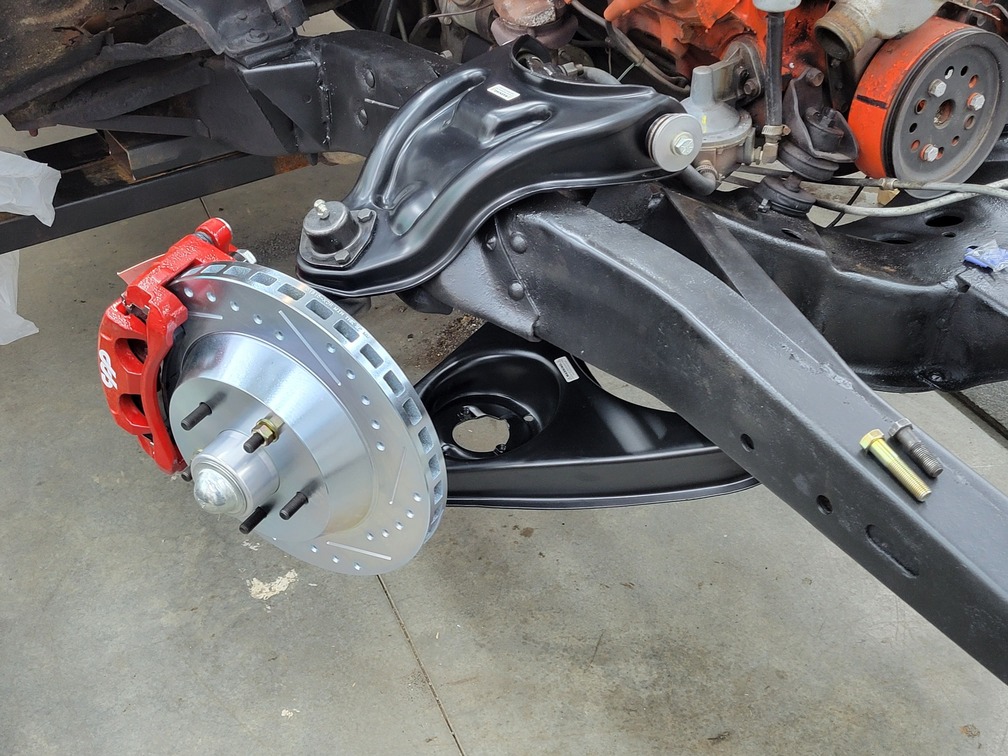 Once the chassis was squared away, Dana turned his attention to the inside of the Chevy. A new Dakota Digital RTX instrument cluster was added. While it looks to be straight out of 1957, there is a TFT (thin film transistor) digital readout window (offering over 30 user-selectable color options) with tach, oil pressure, and voltage displays made up of hidden LED bars only visible when the key is on.
In addition to the gauge cluster, Dakota Digital supplied a VLC series clock. It has a cool analog face with LED backlighting and lighted needles. Installation is easy as it simply plugs into the instrument's controller.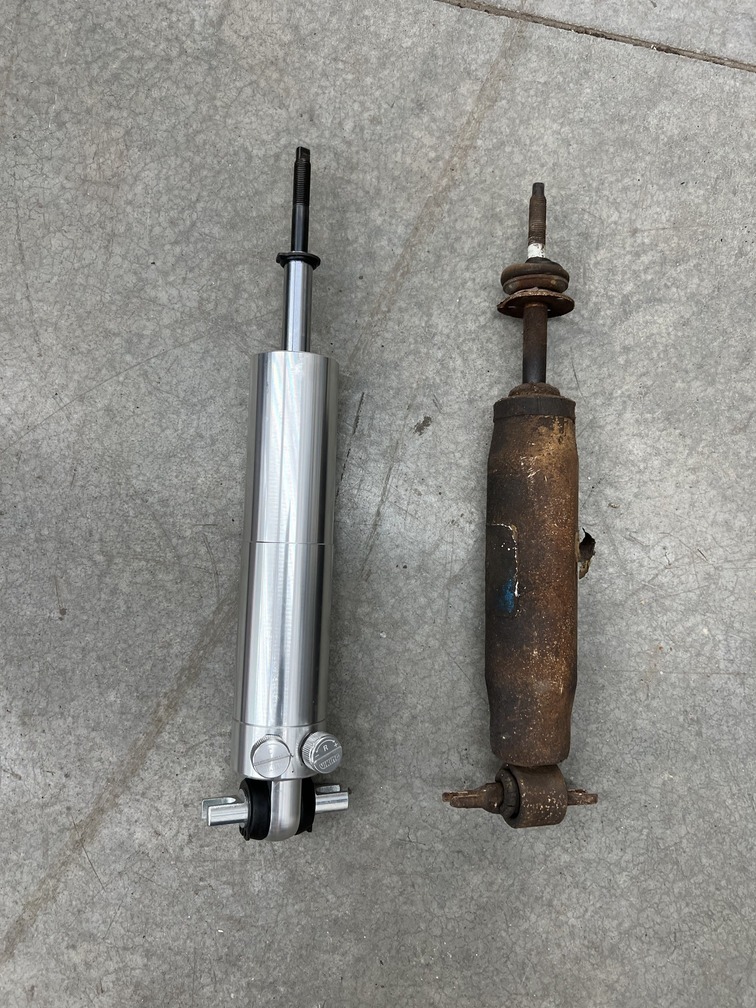 To keep Dixey comfortable in all kinds of weather, the Chevy's original heater was swapped for a Vintage Air heat and cooling unit. The complete kits included the evaporator plus all underhood components, such as the compressor and brackets, condenser with brackets, preformed refrigerant lines, drier and fittings, hardware, and installation instructions. The electronic servo motor controls the Fly-by-Wire Vintage Air system and is regulated by a stock-appearing heater control panel.
An oddity of Tri-Five Chevys is the cable system used to drive the windshield wipers. Over time the cables stretch and the operation of the wipers becomes erratic or fails completely. To prevent potential problems, the original wiper system was replaced with a complete Rain Gear lever and link system.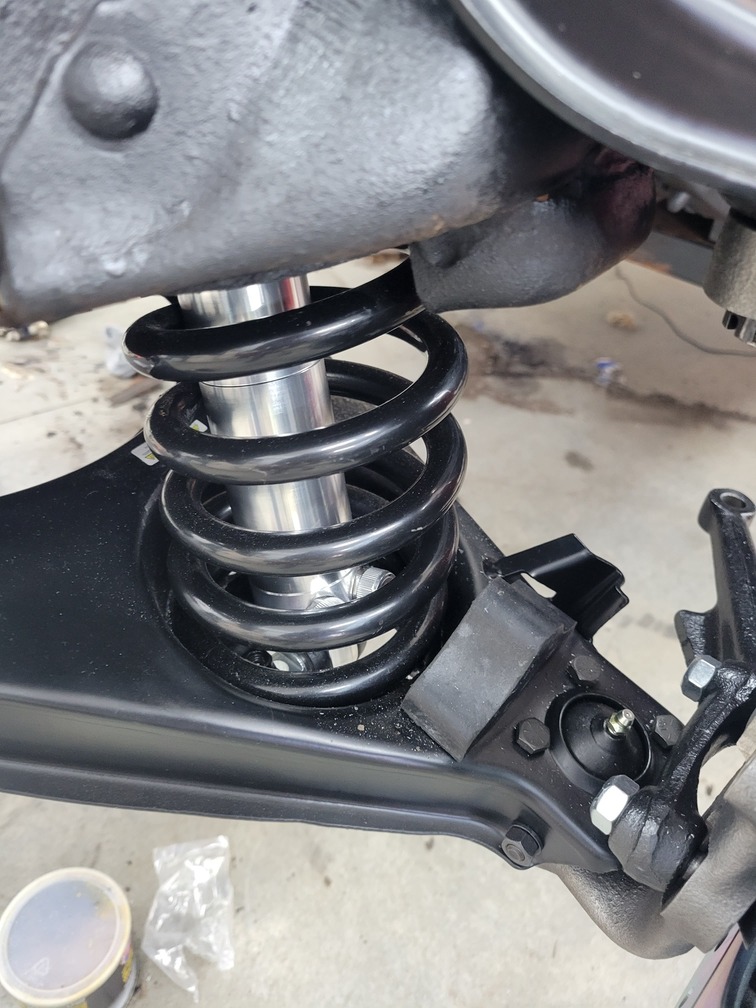 The Chassis Refresh: Giving a Well-Worn, 42-year-old Chassis a New Lease on Life
Once Dana pronounced the Chevy complete, Dixey took a few short trips around town then headed to the Woodward Dream Cruise in Detroit four hours away. Dixey reports the trip proved all the changes made to the '57 were just what was needed. It was comfortable, rode like a late-model car, and had that perfect lowered look. "I'm all set for the upcoming Road Tours, and I might even take it to the drive-in for old times' sake."
Sources
American Autowire
(800) 482-9473
americanautowire.com
Classic Performance Products
(866) 517-0273
classicperform.com
Dakota Digital
(888) 881-0532
dakotadigital.com/ac
Speedway Motors
(855) 313-9173
speedwaymotors.com/allchevyperformance
Lokar Performance Products
(877) 469-7440
lokar.com