Dressing Up a Chassis With an Art Morrison Enterprises Bikini Clip
By Ron Ceridono – Photography by Brian Brennan & Tate Radford
It's been fascinating to witness the changes that have taken place in hot rodding over the years—most notably the inclusion of cars that at one time would not have been considered to be raw material to build a legitimate hot rod. While the foundation of the hobby was based on cars of the '40s and earlier, the interest in vehicles produced during the '50s and '60s continues to grow—and some of the coolest of them all are station wagons. We demonstrate how to upgrade your hot rod's front suspension without removing the body, on Colin and Sue Radford's '57 Ford Del Rio Ranch Wagon. Enter Art Morrison's do-it-yourself Bikini Front Clip.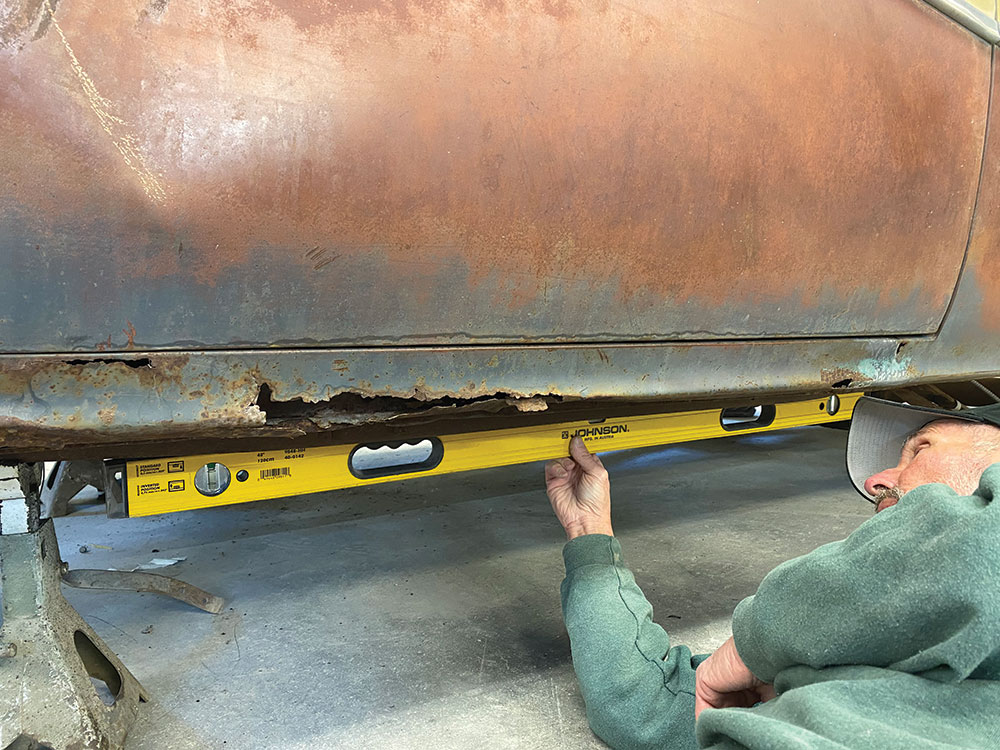 Read More: To the North Pole In A 1939 Mercury Custom Sedan
Two-door station wagons, like the Radfords' long roof, can be cool cruisers and utilitarian to boot. What a great way to haul family and friends to a show, a swap meet, or just go for a cruise. But while cars of this era are arguably better drivers than their earlier counterparts, they can certainly benefit from upgrades. Typically these cars can use improvements in the suspension department—standard steering can require the arm strength of Popeye to turn a corner, not to mention parking, and the power steering of the day was usually over-assisted, vague, and prone to leaking from a variety of hoses. Brakes are generally not what you want to rely on in a panic stop and the front suspension geometry wasn't designed with spirited driving in mind.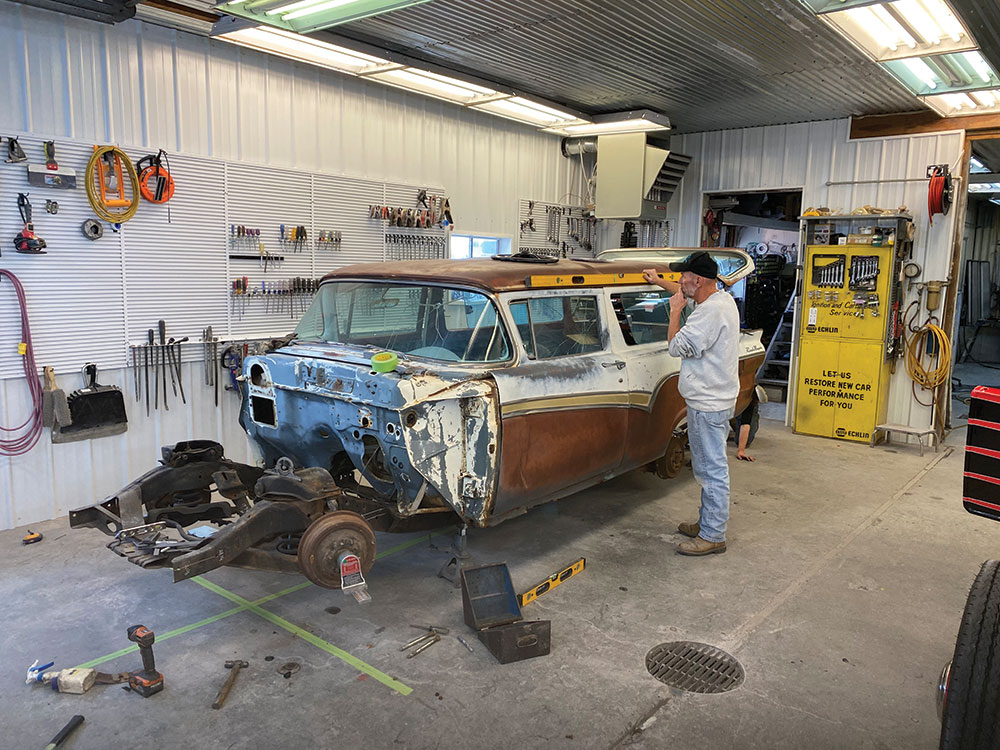 When it came time to update the front suspension under the Radfords' station wagon, there was a decision to be made. The original suspension could have been updated with contemporary steering and brakes, but then the same old frontend geometry would remain. And when the cost of rebuilding the original suspension was factored in, that option lost its appeal. An entirely new frame could be slid in place, but that was outside the allotted budget. The most sensible option from a cost and performance standpoint was an Art Morrison Enterprises Bikini Clip grafted onto the original '57 frame, so that was the option chosen.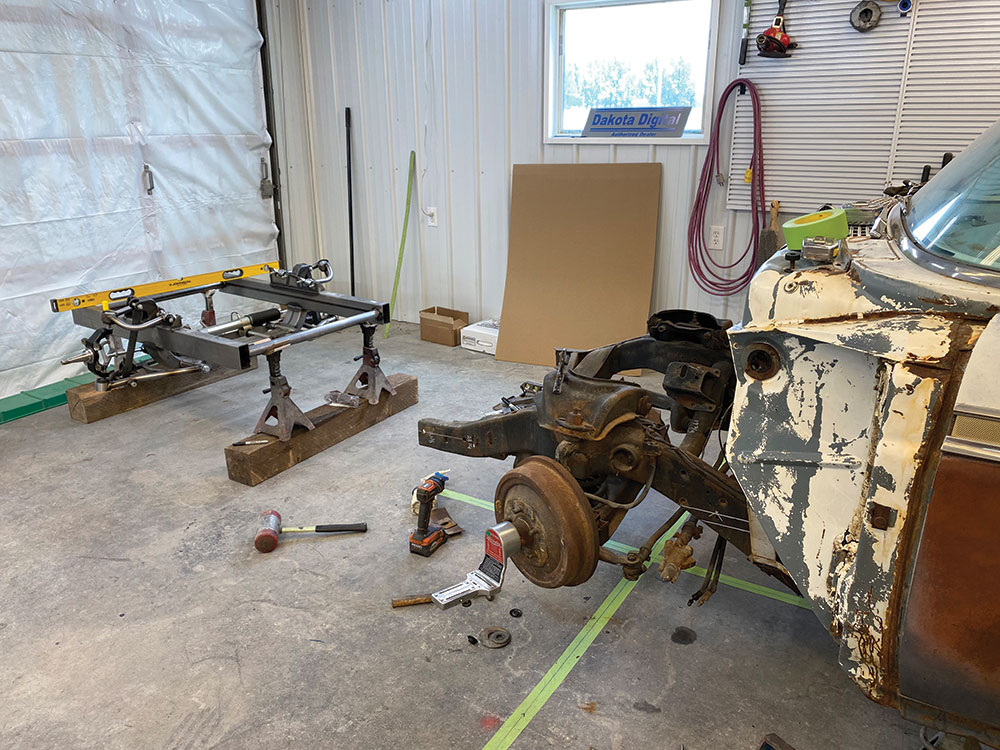 Read More: Hot Rod Harmony: Sather's '34 Ford Coupe Chassis
Art Morrison Enterprises's Bikini Clips uses the same proven suspension geometry found in their complete frames (several performance levels are available) and include custom tubular control arms with either coilovers or air suspension.  To ensure accuracy caster adjustments are made with shims rather that the common Mustang II–style slotted holes that can slip. To customize installations Art Morrison Enterprises offers stock or 2-inch drop Wilwood spindles, and a variety of Wilwood brakes are available. All those cool suspension parts are attached to subframes made from 2×4-inch rectangular tubing in either 0.120 or 0.180-inch wall thickness (ours is 0.120). A beautifully formed, mandrel-bent center crossmember anchors the lower control arms and mounts the rack-and-pinion steering.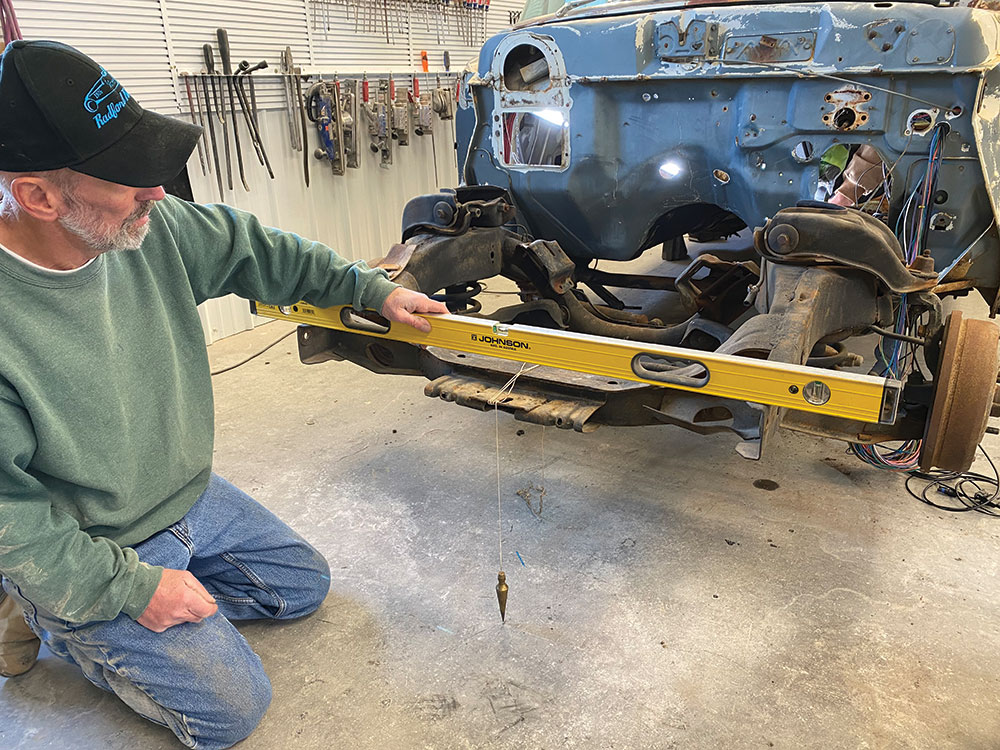 Like most other Independent Front Suspension assemblies, careful planning, precise measuring, and quality welds are required to install an Art Morrison Enterprises Bikini Clip. Colin has years of fabrication experience and is a certified welder, however others may want to seek help from a professional. Regardless of how it's done, results will be well worth it. Besides, who doesn't love a bikini? MR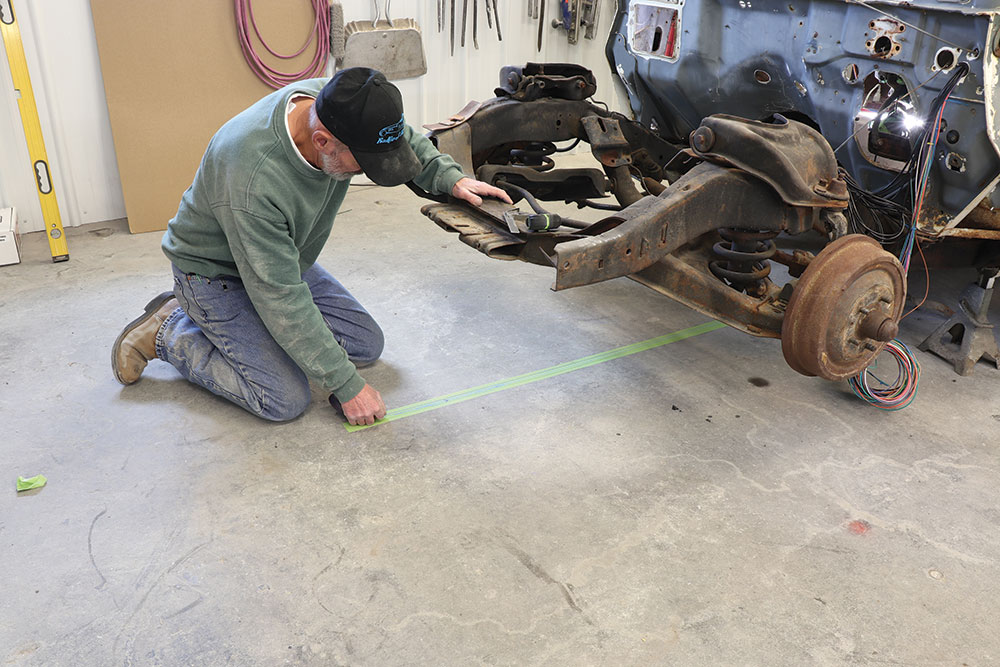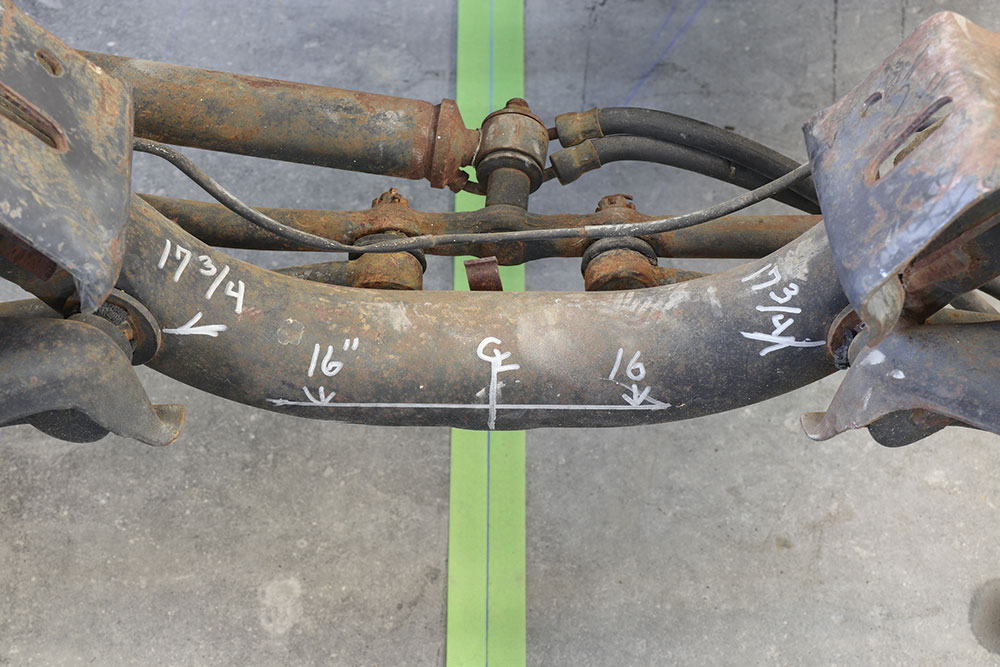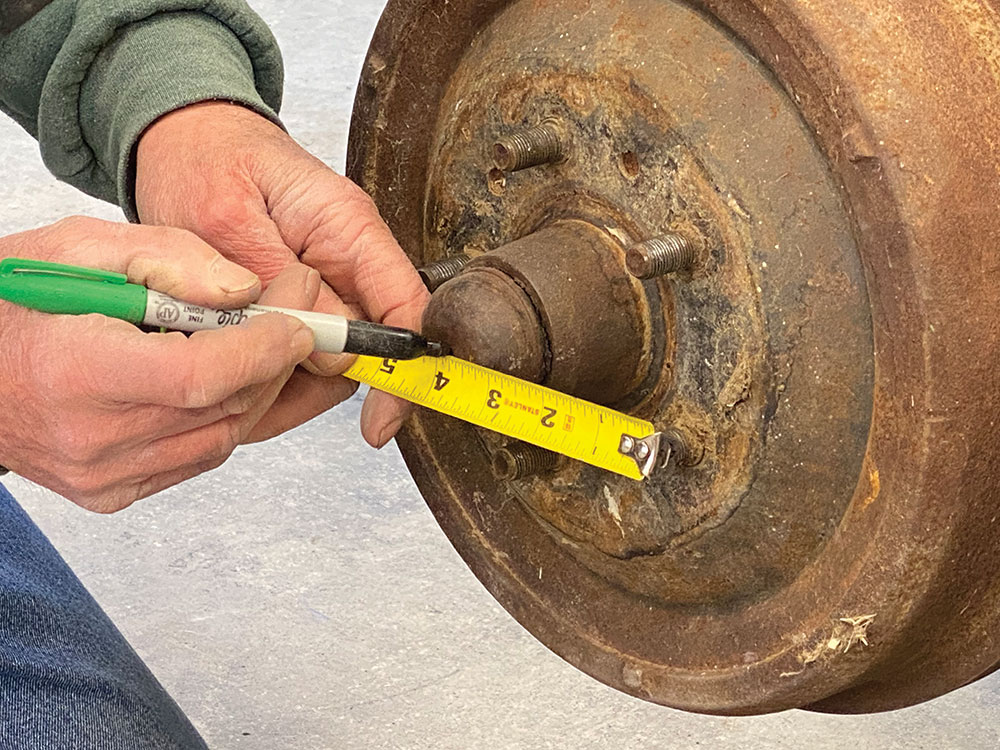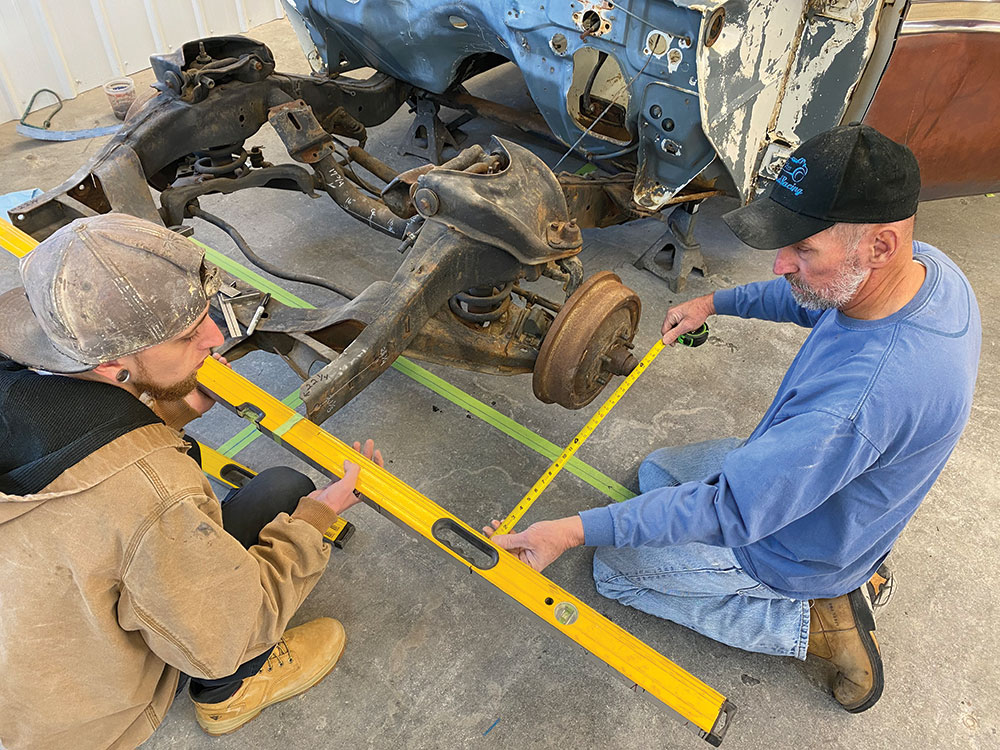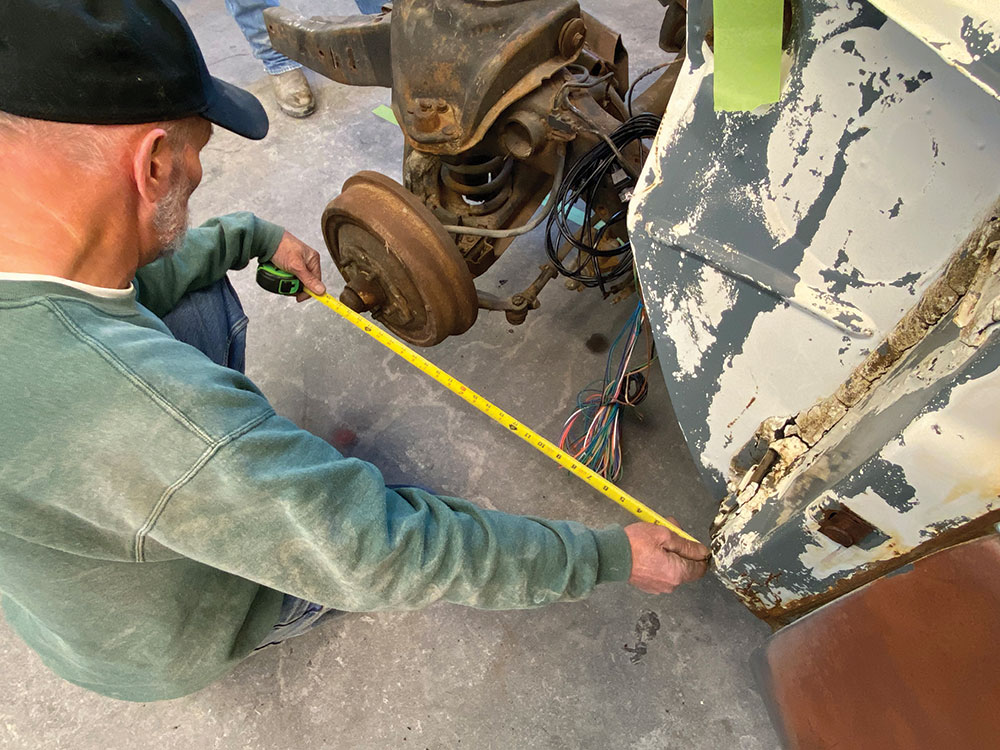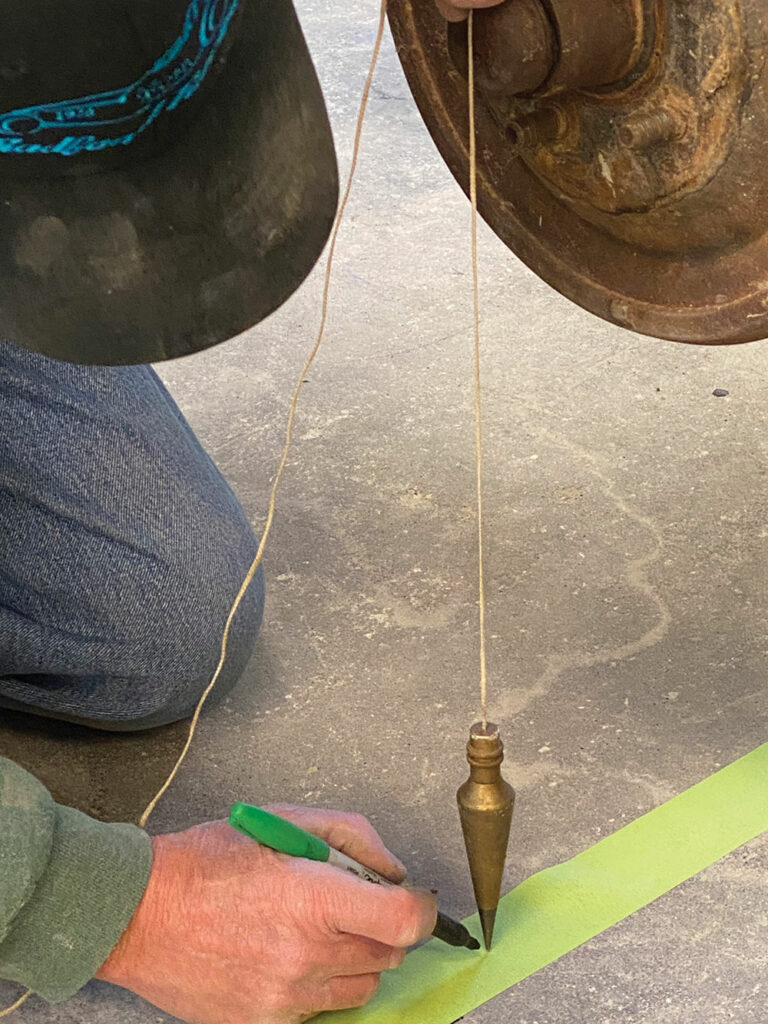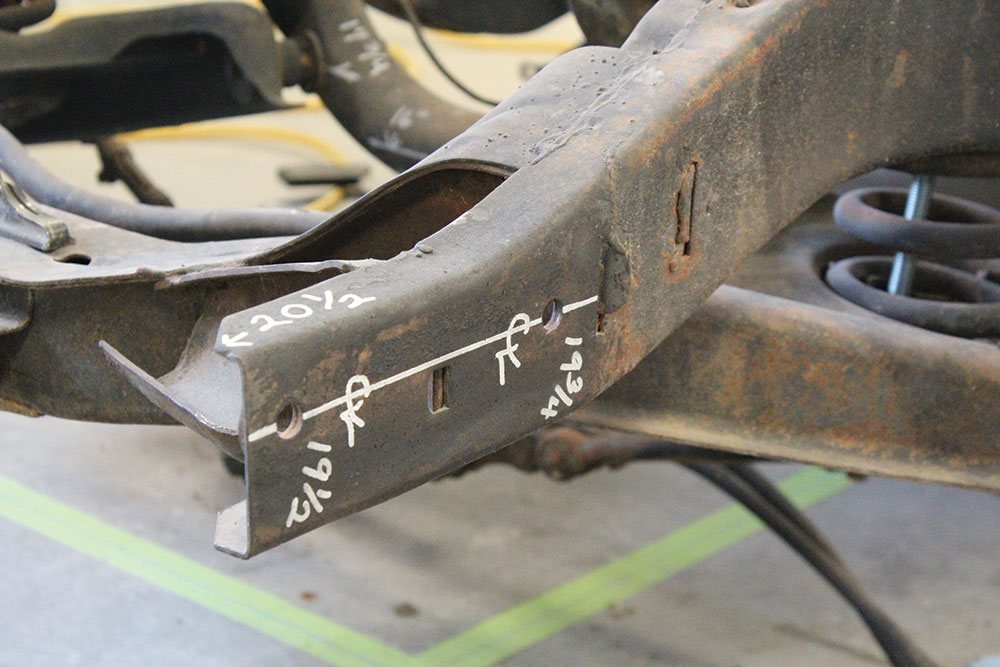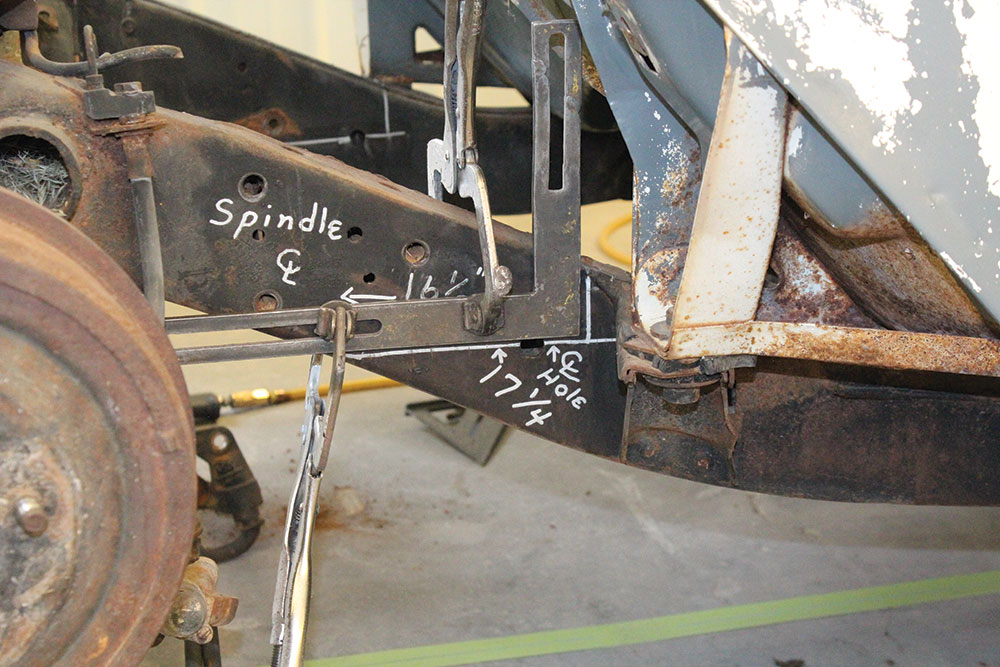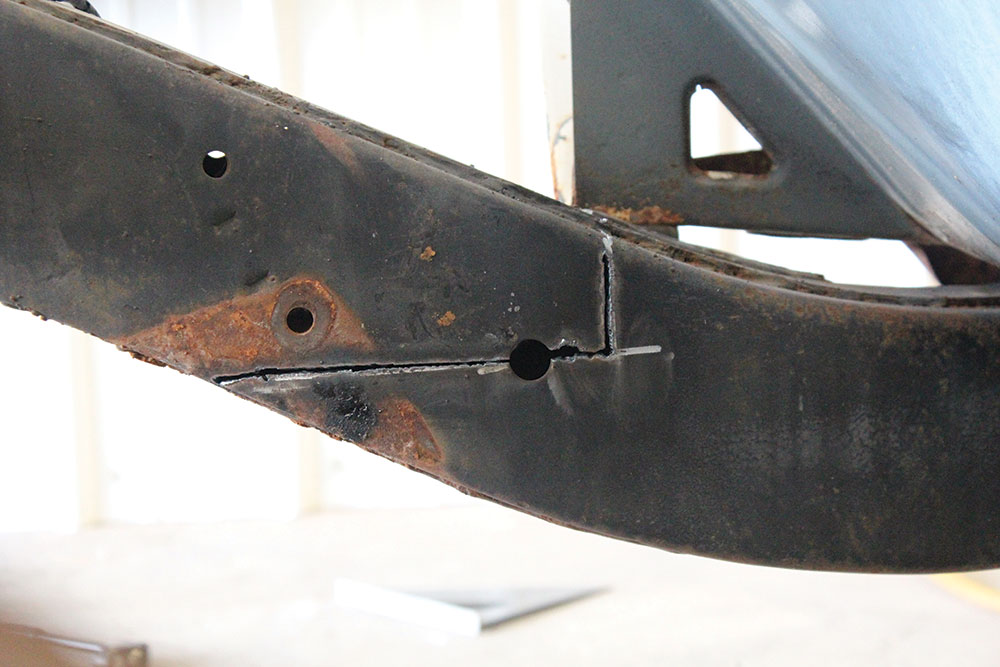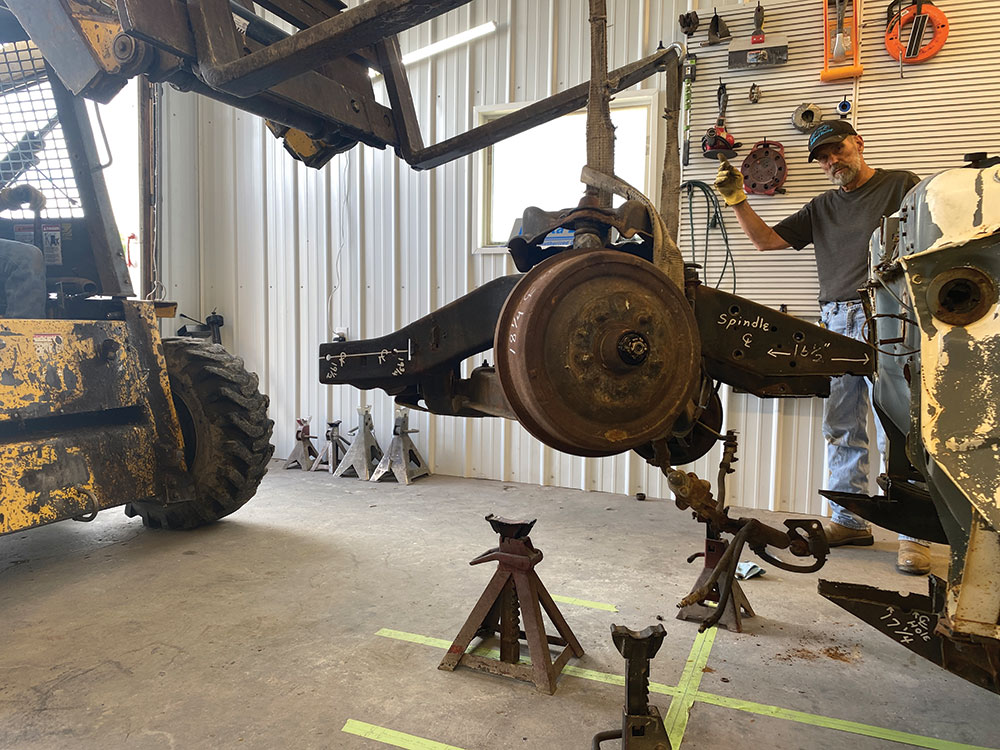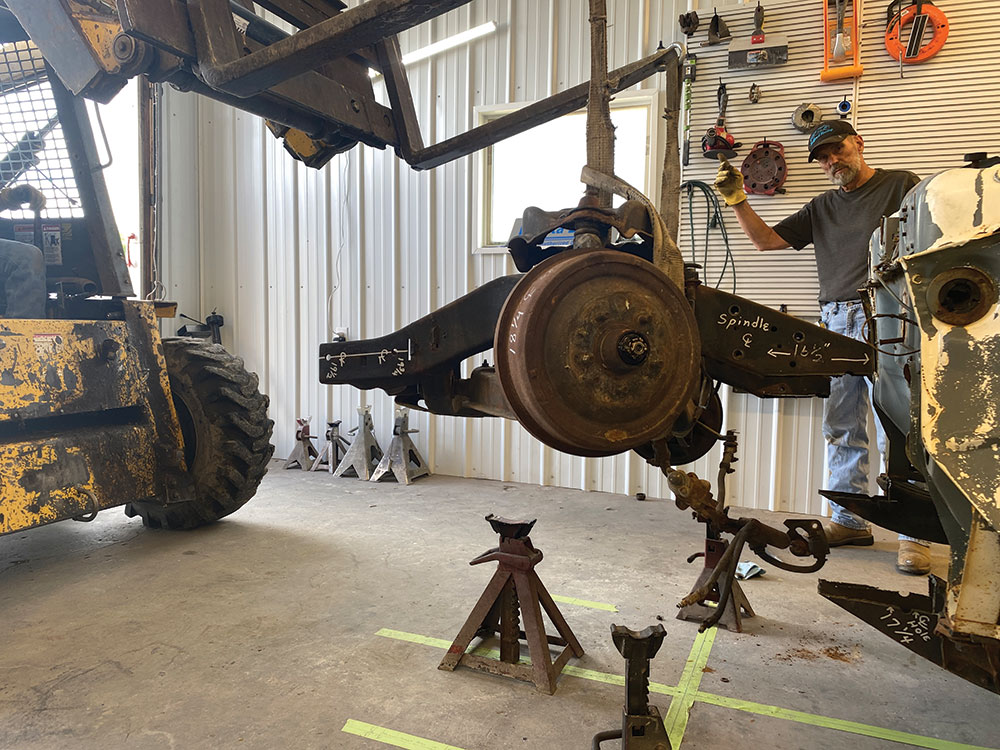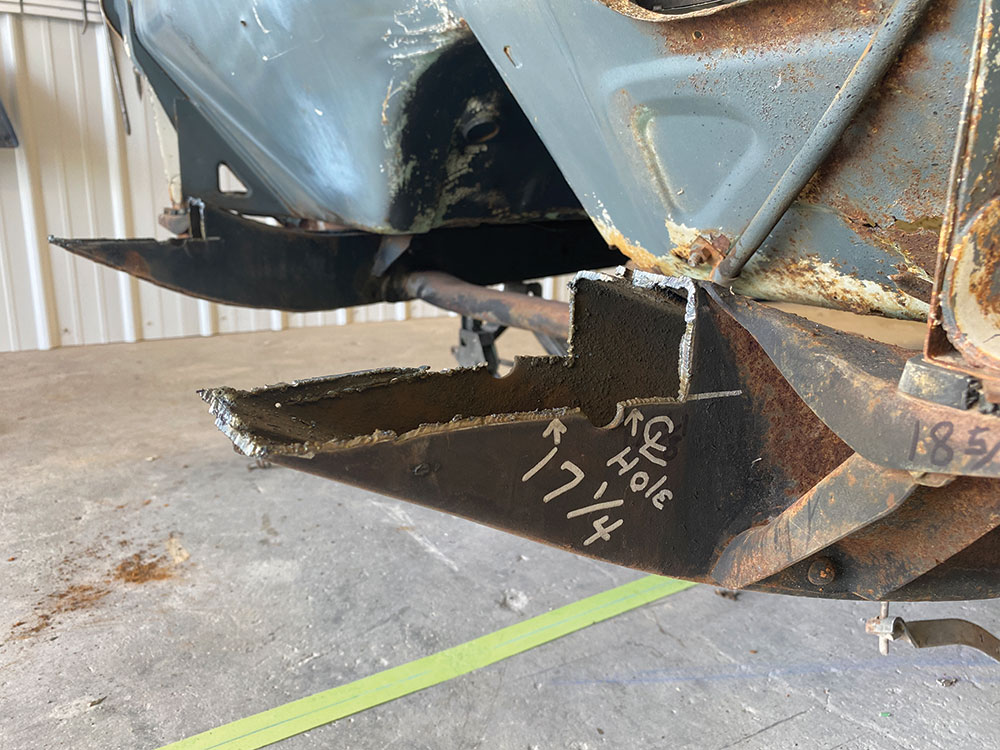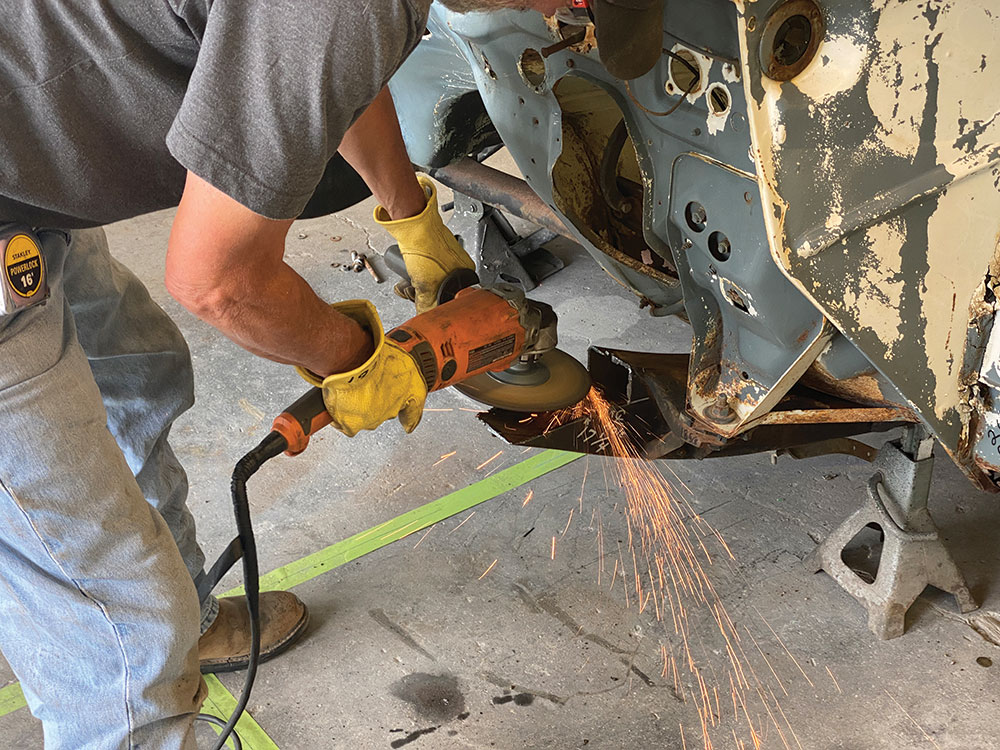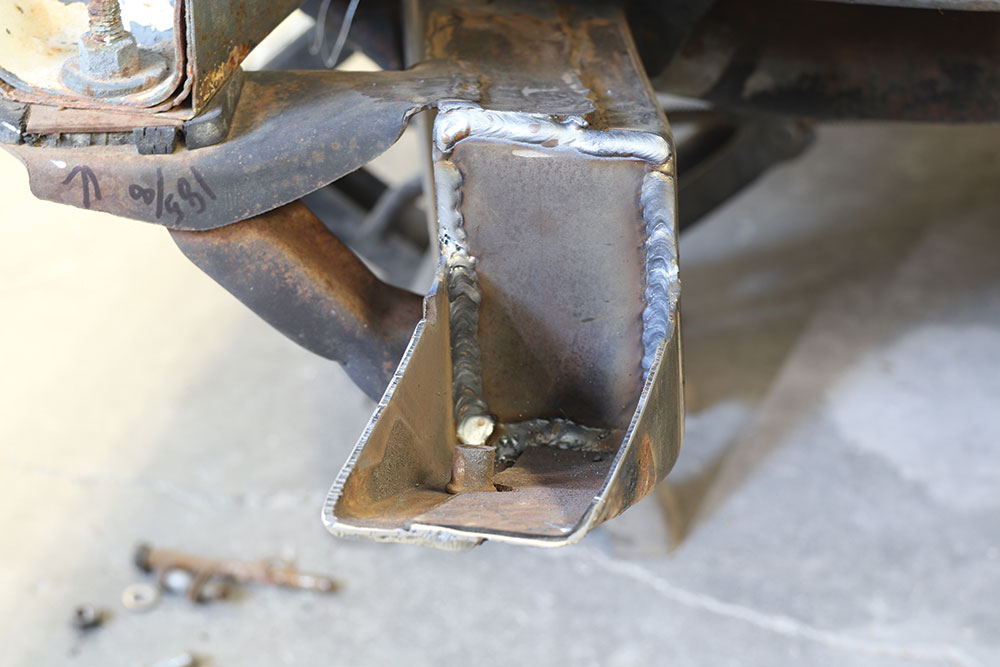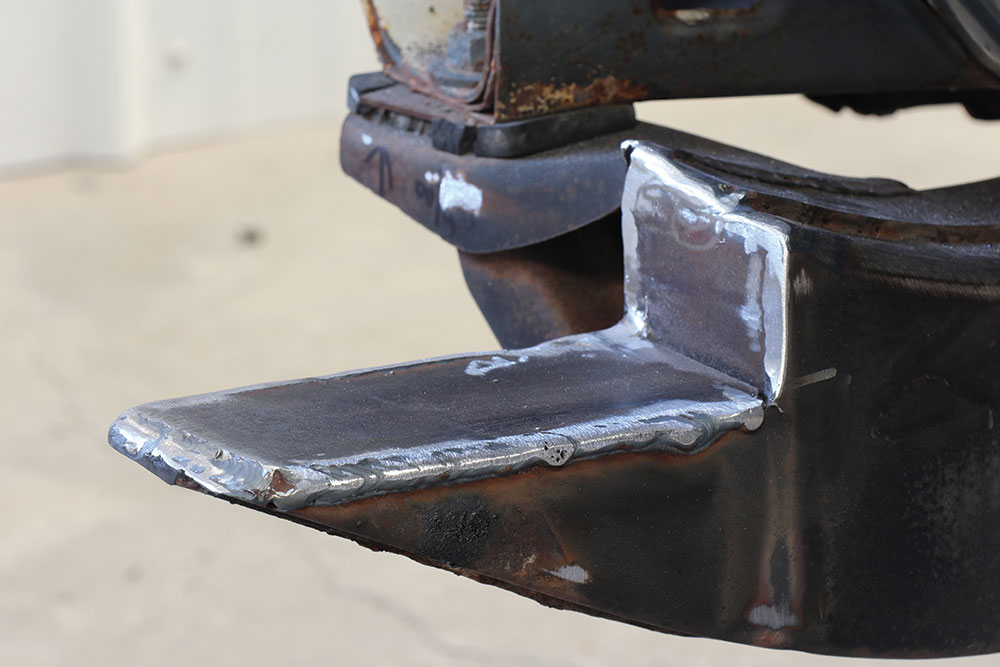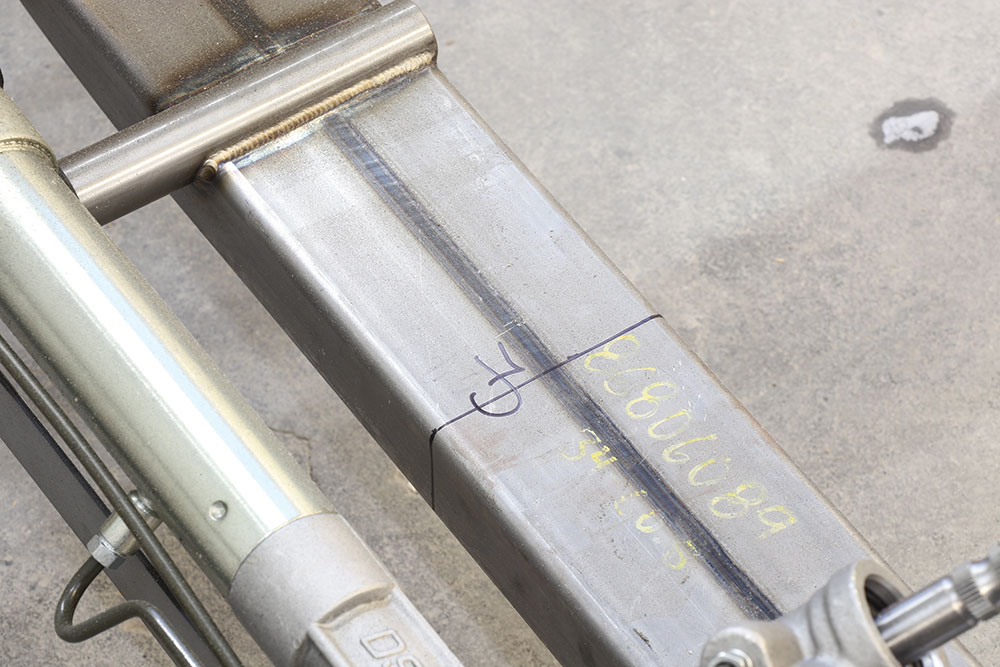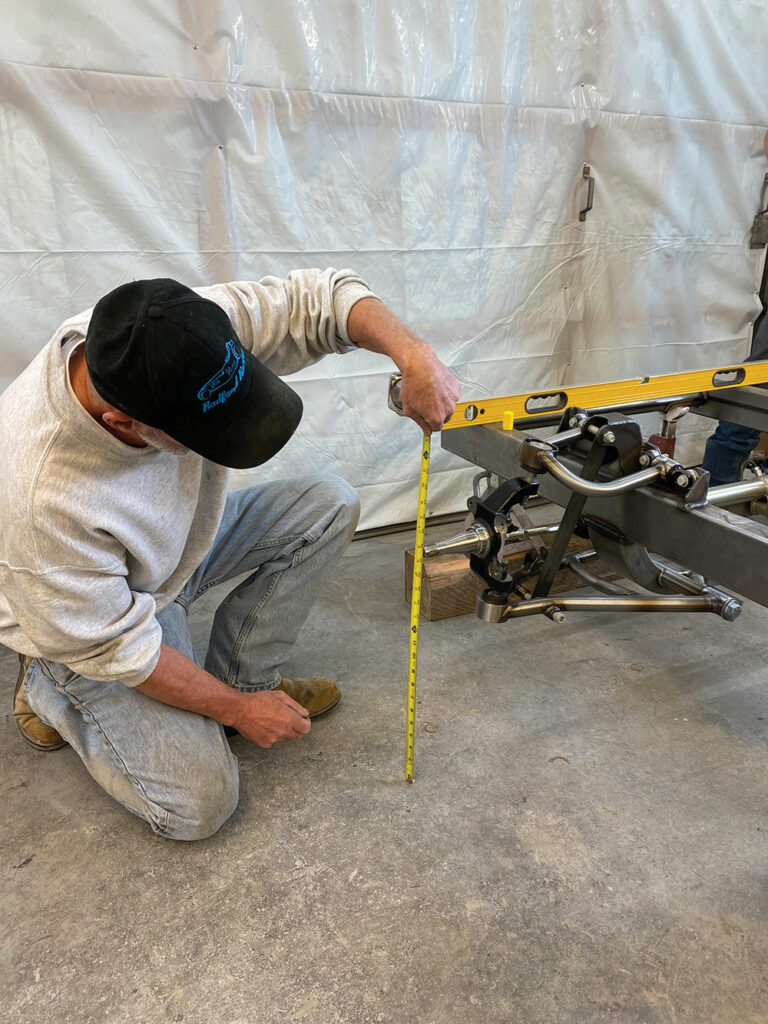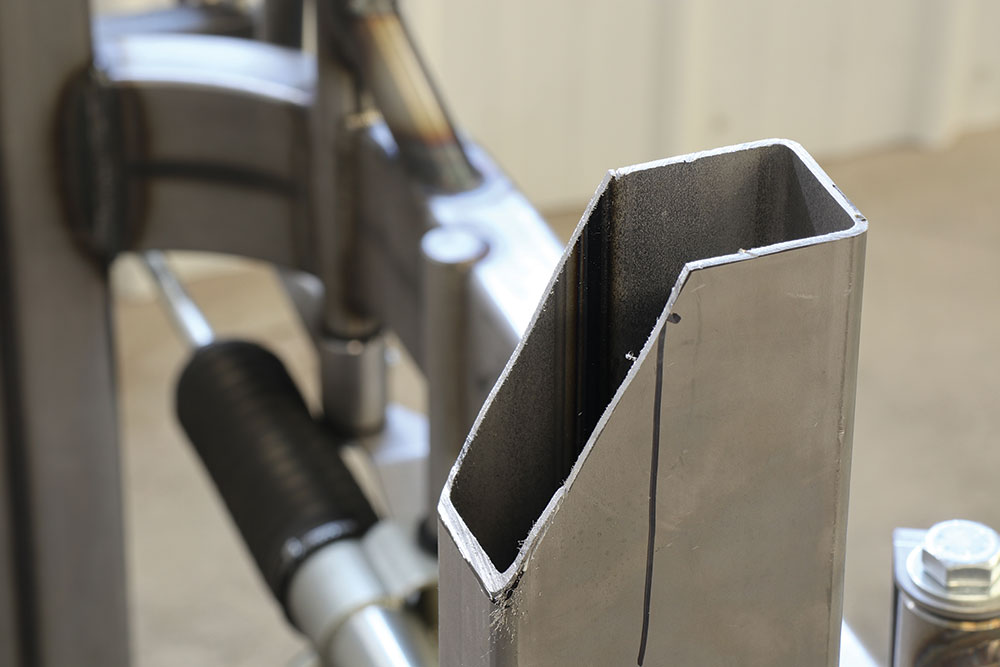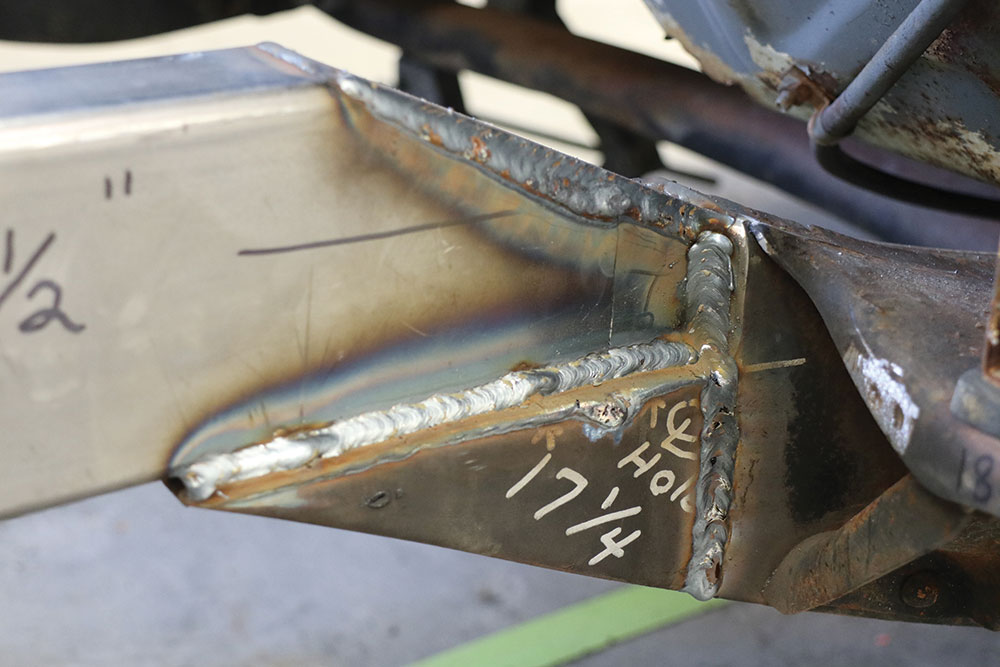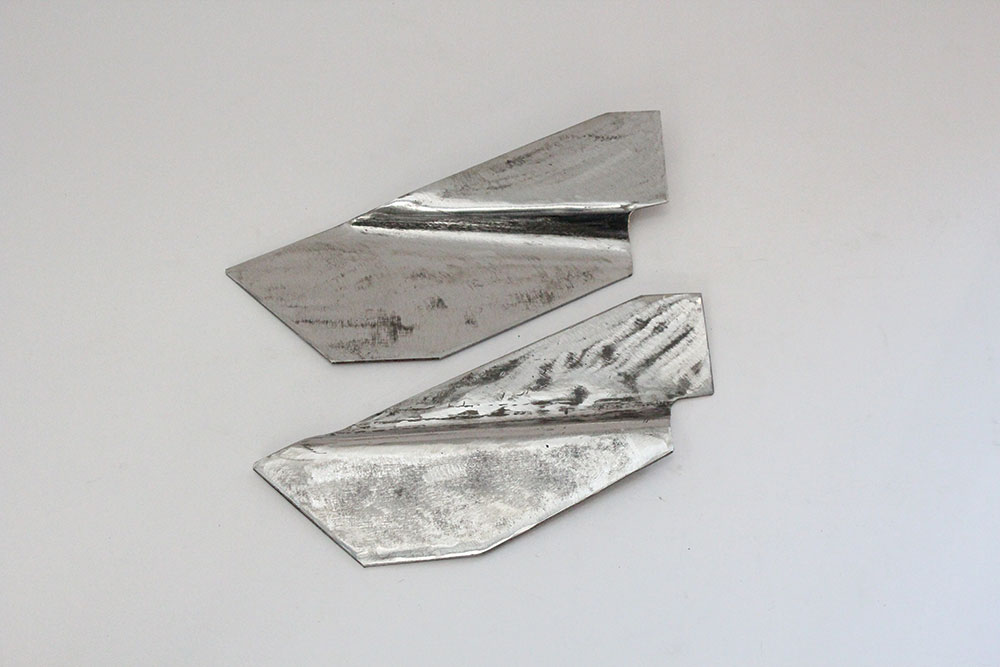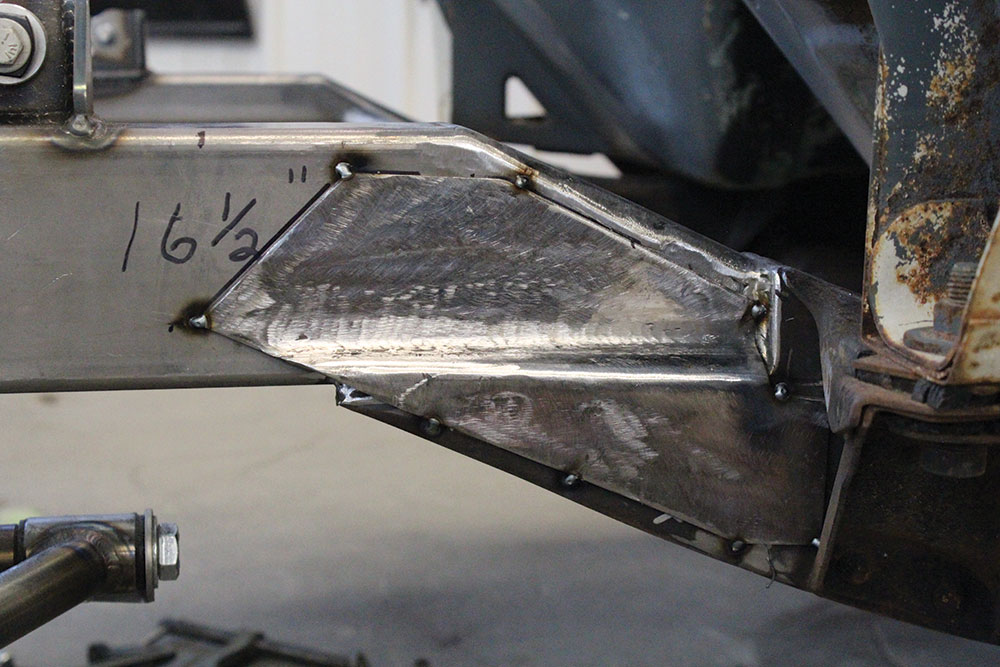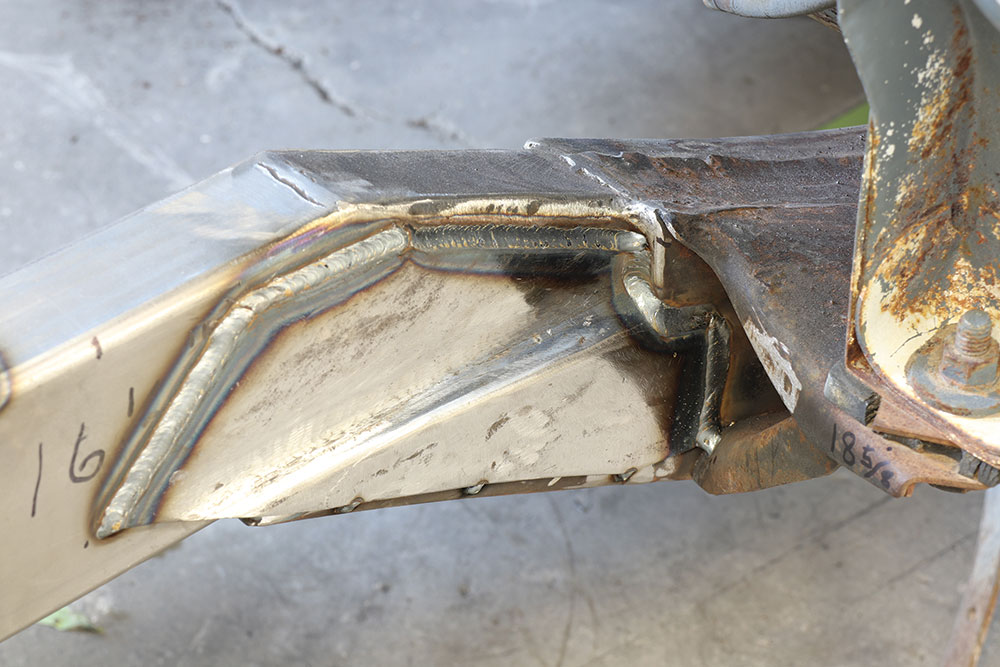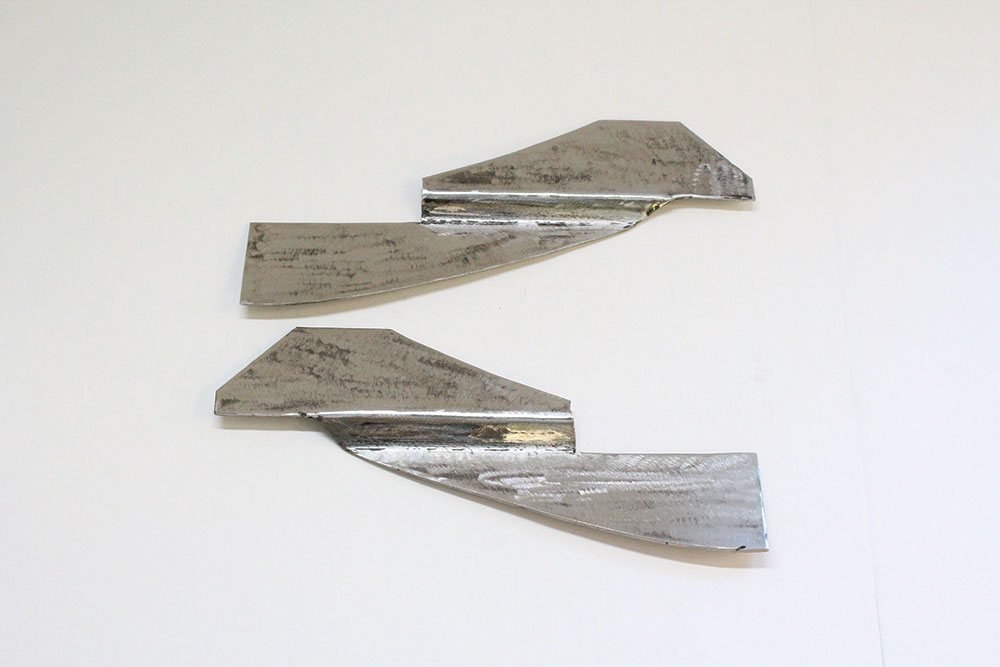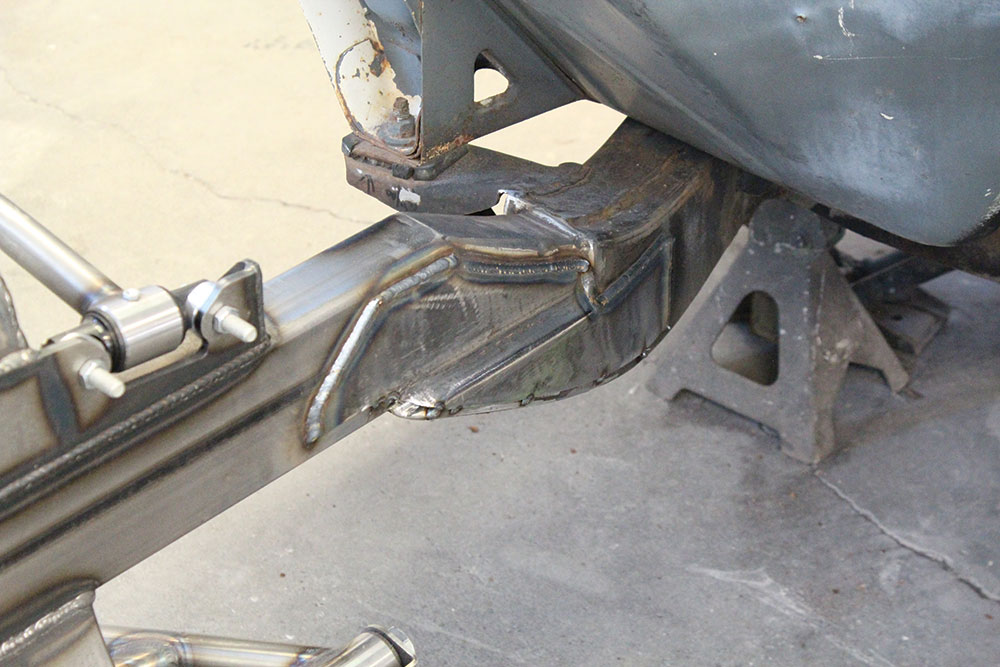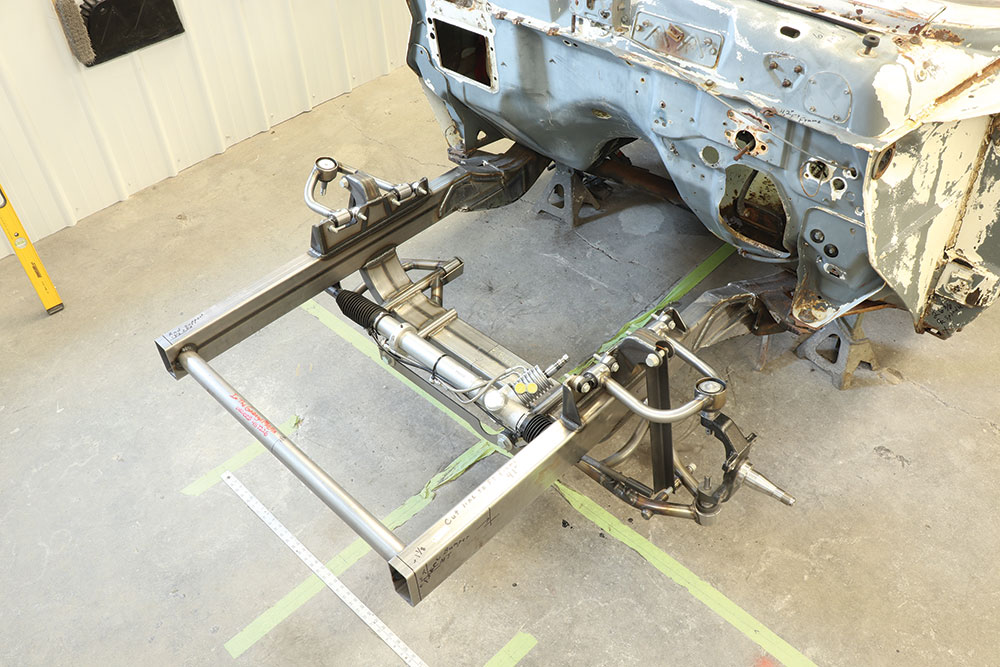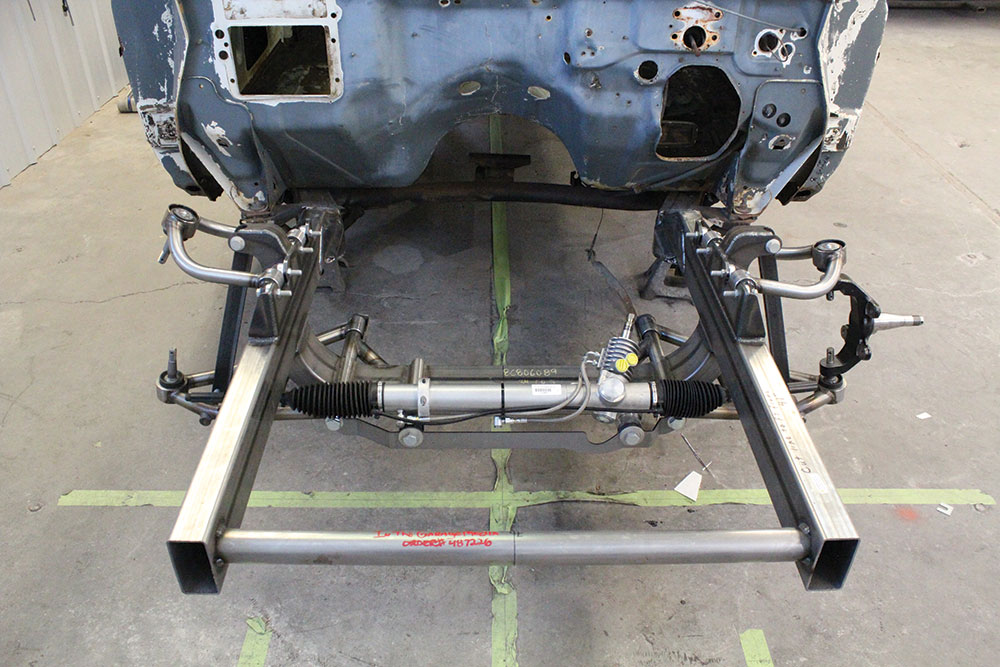 Goodbye To Our Friend: 
We would be remiss if we didn't pay tribute to our friend, Craig Morrison, Vice President of Art Morrison Enterprises. Craig died on June 13, 2021. 
After graduating from business school Craig eventually joined his father at Art Morrison Enterprises. He started by sweeping floors, worked in each and every department in the company, eventually rising through the ranks to become VP, dealing with marketing while creating a number of new products. Craig could often be found at street rod events working in the Art Morrison Enterprises booth; he would be one of the guys who was always upbeat and smiling, the other guy would be his father, Art. In the Morrison's case, the acorn certainly didn't fall far from the tree. They truly enjoyed each other at work and play and it showed. 
Craig was a many-faceted individual. He was well also known as an automotive enthusiast, outdoorsman, and businessman. He was a force in the hot rod industry, his wit and sense of humor were legendary, and he made friends easily. But more than anything Craig was a devoted son, husband, and father. Our condolences to parents Art and Jeanette, wife Clarey,  and son Alexander, and to his legion of friends. Craig will be missed. —Ron Ceridono
Sources
Art Morrison Enterprises
(866) 808-4759
artmorrison.com
Flaming River Industries
(806) 648-8022
flamingriver.com