Is Sather '34 Ford Coupe Chassis The Perfect Hot Rod Roller?
By Gerry Burger
Building a hot rod involves decisions, lots of decisions. They range from wheels and tires to the myriad of possible body mods, paint colors, and then there is the whole group of decisions that define how your hot rod performs. If all of these decisions are made thoughtfully you end up with the perfect hot rod harmony.
The first decision for most of us is stock frame or aftermarket frame. That turned out to be a non-issue for Bill Sather as he began this build with just a steel '34 Five-Window Ford Coupe body. Since there was no original chassis aftermarket would supply the frame and since one very early decision was to have a BDS 6-71 blower on a SBC 427 between the rails the chassis would have to be stout. Understanding all these requirements the team at BBT Fabrications placed a call to Walden Speed Shop and had them build an all-new '34 Coupe Chassis with tubular crossmembers. Like the rest of this build the chassis is a blend of traditional hot rod style with the finest modern construction methods.
Read More: Triple Threat: '54 Chevy 3100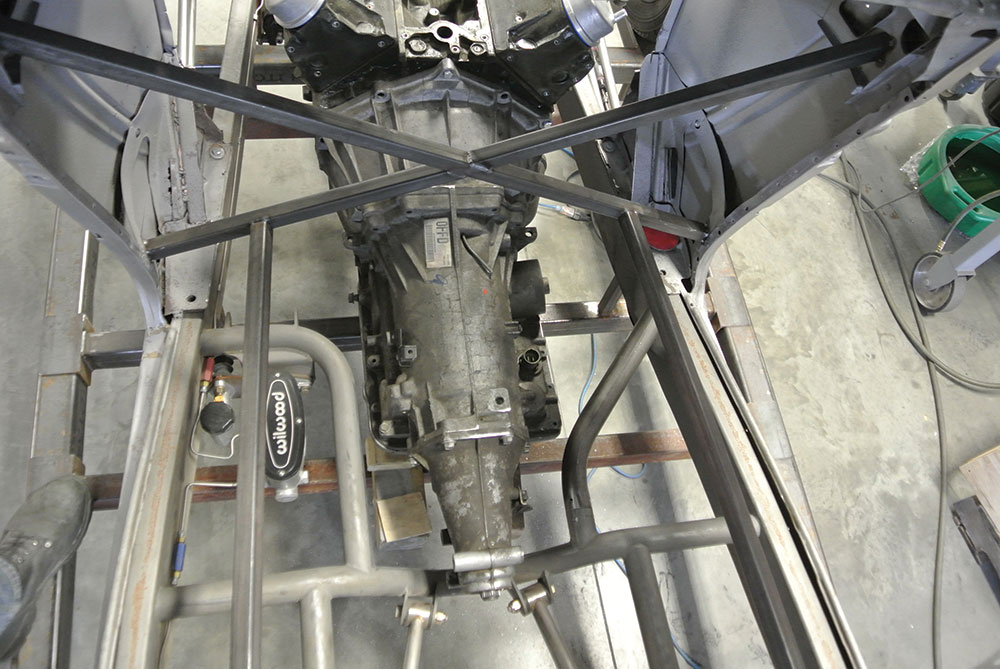 Continuing in the traditional hot rod vein, the front suspension consists of a buggy spring and dropped I-beam located with a set of hairpin radius rods. Shock brackets and shocks are from SO-CAL Speed Shop and every bit of the front suspension is either polished stainless or chrome plated so there is plenty of sparkle up front. Front brakes are yet another melding of traditional hot rod looks and modern safety. Inside the Walden Speed Shop Kinmont-inspired brakes you'll find a set of Wilwood calipers bringing things to a halt.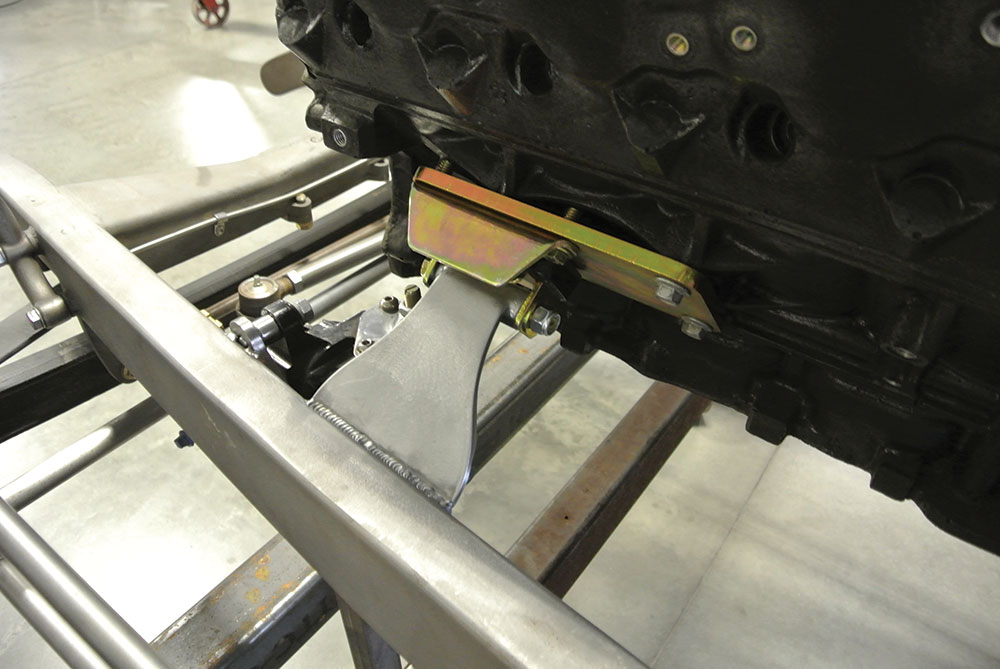 Out back the tradition continues with a chrome-plated transverse spring mounted to a polished quick-change rear end with a set of tube shocks putting a damper on things. Long rear radius rods locate the housing.
Power for the '34 Ford coupe comes in the form of a 2018, Chevy 427 engine built by Texas Speed to accept the aforementioned fully polished BDS 6-71 Blower and Hilborn/Holley fuel injection. The engine is dressed with Billet Specialties–adapted, traditional-style, small block Chevy valve covers, so at first glance you could be forgiven if you thought this was an early small-block motor. A Gearstar modified 4L75E transmission passes the power to the rear wheels with a Lokar shifter selecting the gears. All this rolls around on a set of genuine magnesium Halibrand wheels. When it comes to traditional rolling stock you just can't top a set of real Halibrands wrapped in Coker Tire Firestones.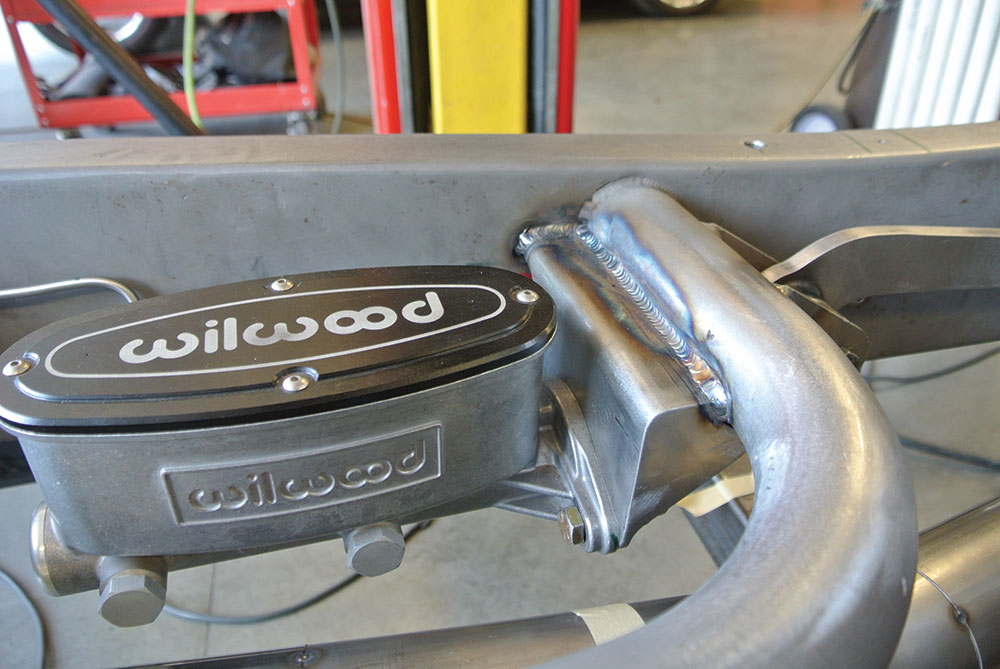 Read More: WOLF IN SHEEP'S CLOTHING: 1956 FORD F-100
So that's a quick overview of the chassis and driveline that will reside under the Sather '34 coupe. All of it is assembled and formed with the usual outrageous attention to detail team BBT Fabrications puts into every build. This story is not particularly about how to build a great chassis, rather it is an illustration of making good decisions and assembling all the right pieces to provide the looks and performance desired. So, take a closer look at the photos and you are sure to find details that may help you when it comes time for you to make your own hot rod choices. In the end it's up to you, hot rod harmony or maybe only a song you can sing. MR
SOURCES
BBT Fabrications
(217) 586-5699
bbtfabrications.com
Billet Specialties
(800) 245-5382
billetspecialties.com
Coker Tire
(866) 516-3215
cokertire.com
Gearstar Performance Transmissions
(330) 434-5216
gearstar.com
Lokar
(877) 469-7440
lokar.com
Powermaster Performance
(630) 957-4019
powermasterperformance.com
Optima Batteries
optimabatteries.com
Wilwood Disc Brakes
(805) 388-1188
wilwood.com