Dale Deburger's Dream Brookwood Wagon Build
By Brian Brennan   –   Photography By John Jackson
It's a story we know all too well. As we grow older, we keep those high school memories and we promise ourselves that one day we will have that dream car. For Dale Deburger, of Seymour, Indiana, it was this recurring high school memory of a friend who had a '59 back in the day that made an impression. The time came and Dale found this 1959 Chevy Brookwood wagon. He liked the look and it was in great shape. Not only that but it was the rare two-door model. With the project in hand Dale and fellow hot rodder Tom Culbertson began the building of a dream.
Read More: Deep Blue Bel Air With Big Block Performance
The Chevy Brookwood was built from 1958-61 with a "second" go around from 1969-72. Available in both a four-door—the more popular in the day—and the two-door, both were six-passenger models. The then "big-block" V8 was the 348ci W-motor. But we are talking about a hot rod here, so Dale opted for an engine swap made up of an equally vintage '62 409 W-motor. It has undergone a serious bump in power through a stroker kit now yielding 426 ci, 11.5:1 Ross pistons (hot rodders love compression), a Comp cam camshaft, Edelbrock aluminum heads, with all of this held together with plenty of ARP bolts. On top there are more Edelbrock employments, which include an aluminum dual-four intake and a pair of four barrel carburetors. The valve covers come by way of Offenhauser along with a Vintage Speed air cleaner. The ignition system is a full-on PerTronix with a PerTronix distributor, oil-filled coil, and plug wires. The exhaust system is based on a set of Doug's Headers tube exhaust that are hooked up to 2-inch stainless steel pipe that runs back to a pair of Flowmaster mufflers. A Be Cool electric fan is used along with a Tru Trac serpentine belt system from Billet Specialties. Rounding out the engine accessories includes a Powermaster alternator and a NAPA battery. Finishing off the power package is a TH350 transmission with a 2,500-rpm stall speed converter that moves the muscle back to a  factory style Moser rear end complete with Moser axles.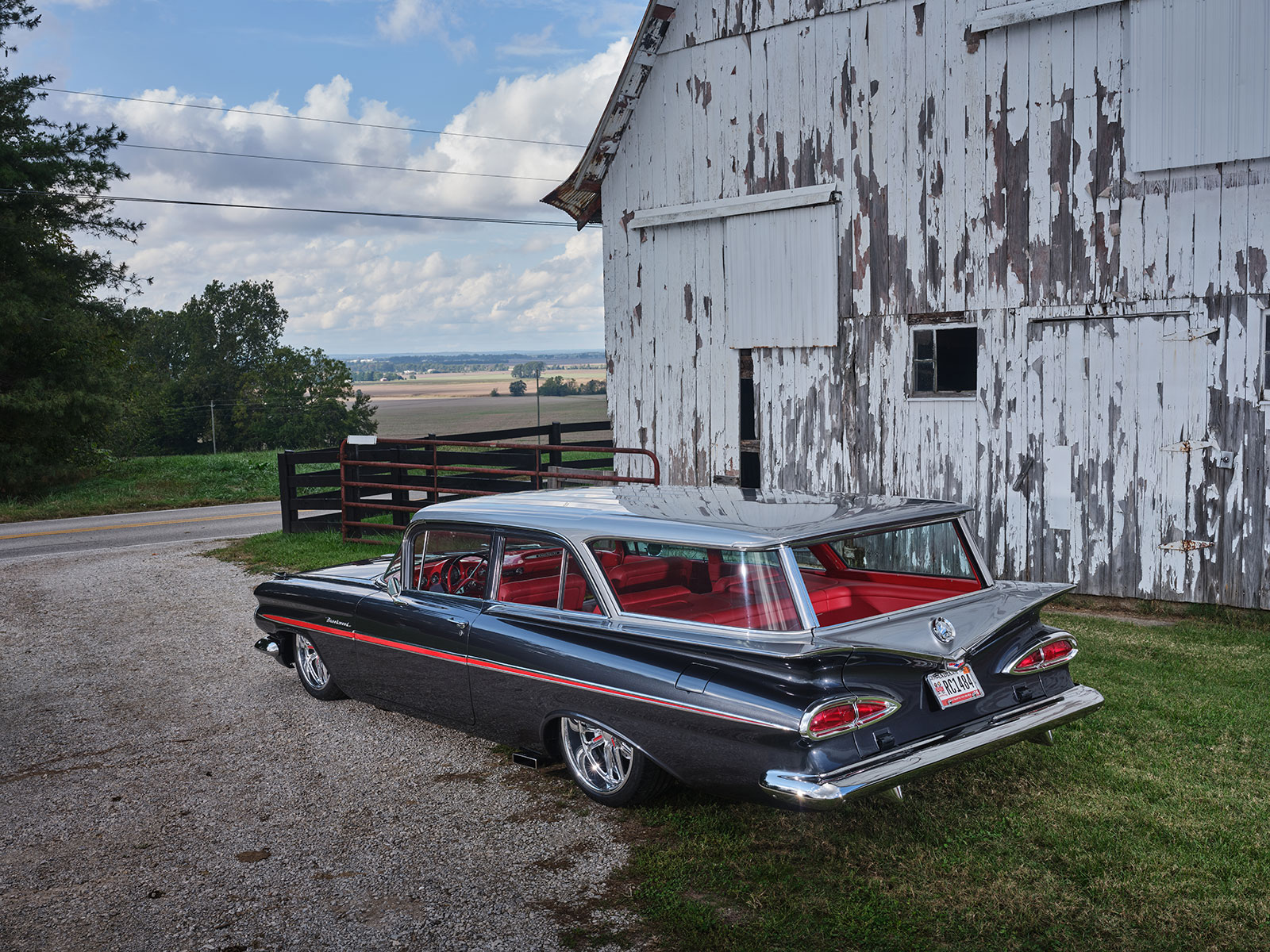 Read More: Street Rod Rarity: Chevy Nomad Wagon
Dale's friend Culbertson took over the chores for making the factory "Safety-Girder " cruciform frame even better. (The original frame is based on a box-section side frame rails and a boxed front crossmember that had "dips" when going under the engine. While introduced as a "safety design" it would later be shown to provide less safety based on a side-impact collision.) Culbertson looked to an upgraded chassis with 2-inch drop Ridetech spindles, A-arms, a Ridetech sway bar, and air suspension. In the back the Ridetech theme is continued, coupled with a Wilwood brake kit that contains drilled-and-slotted rotors paired with polished and painted calipers. The brake system also includes a Wilwood master cylinder. At the corners is a set of 19×8 and 20×10 spoked & polished Budnik wheels that are wrapped with Michelin Pilot Sport tires.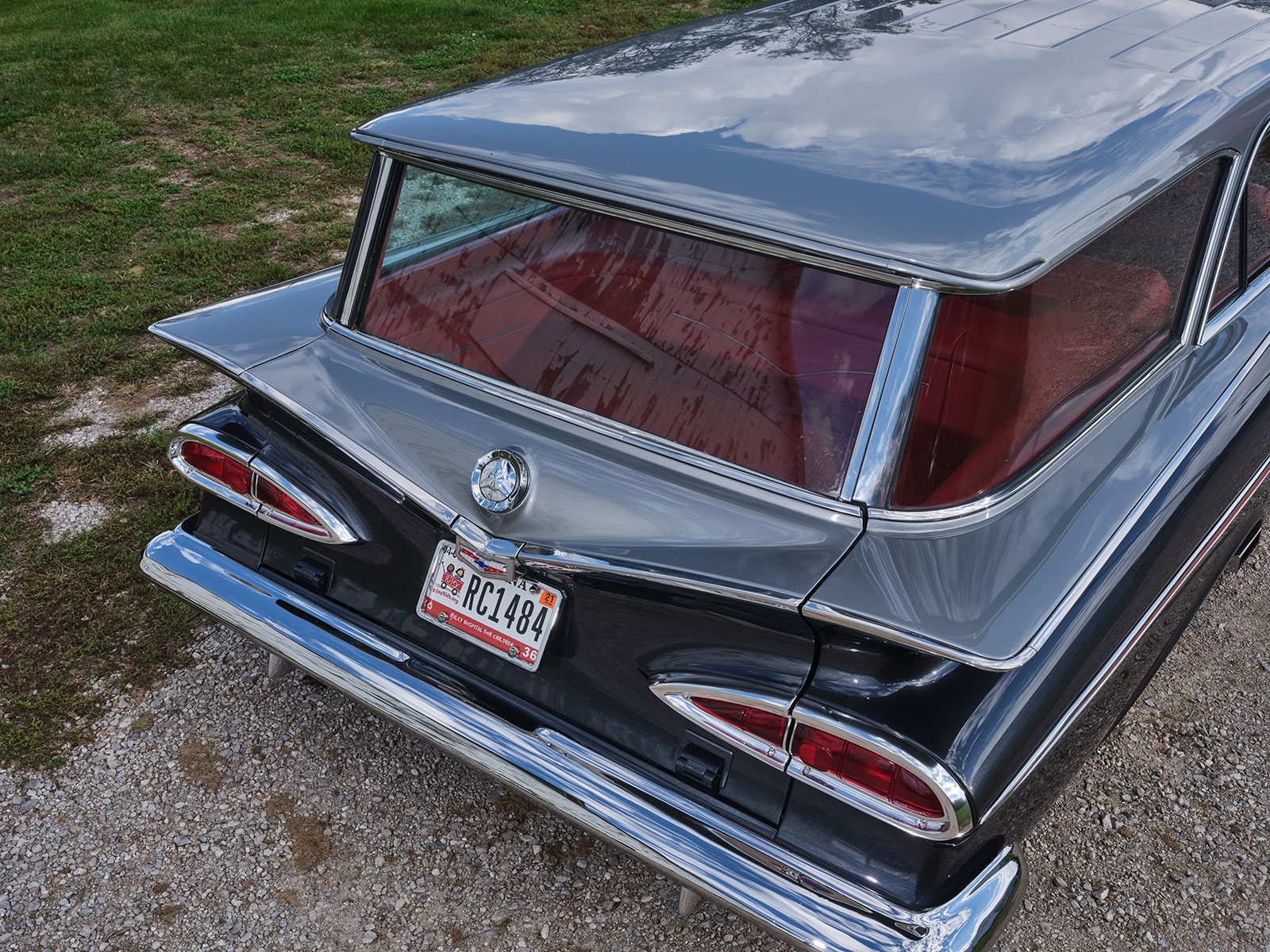 The stock-bodied 1959 Chevy Brookwood wagon underwent meticulous bodywork performed at Cooper Auto Body. Next up was Dustin Cooper who sprayed the PPG two-tone gray (body) and silver (top) onto the wagon. There is the definitive side trim spear that runs the length of the body with its center section painted in an accent red. Note the matching brake calipers and spokes on the wheel knock offs as they too are painted with accent red.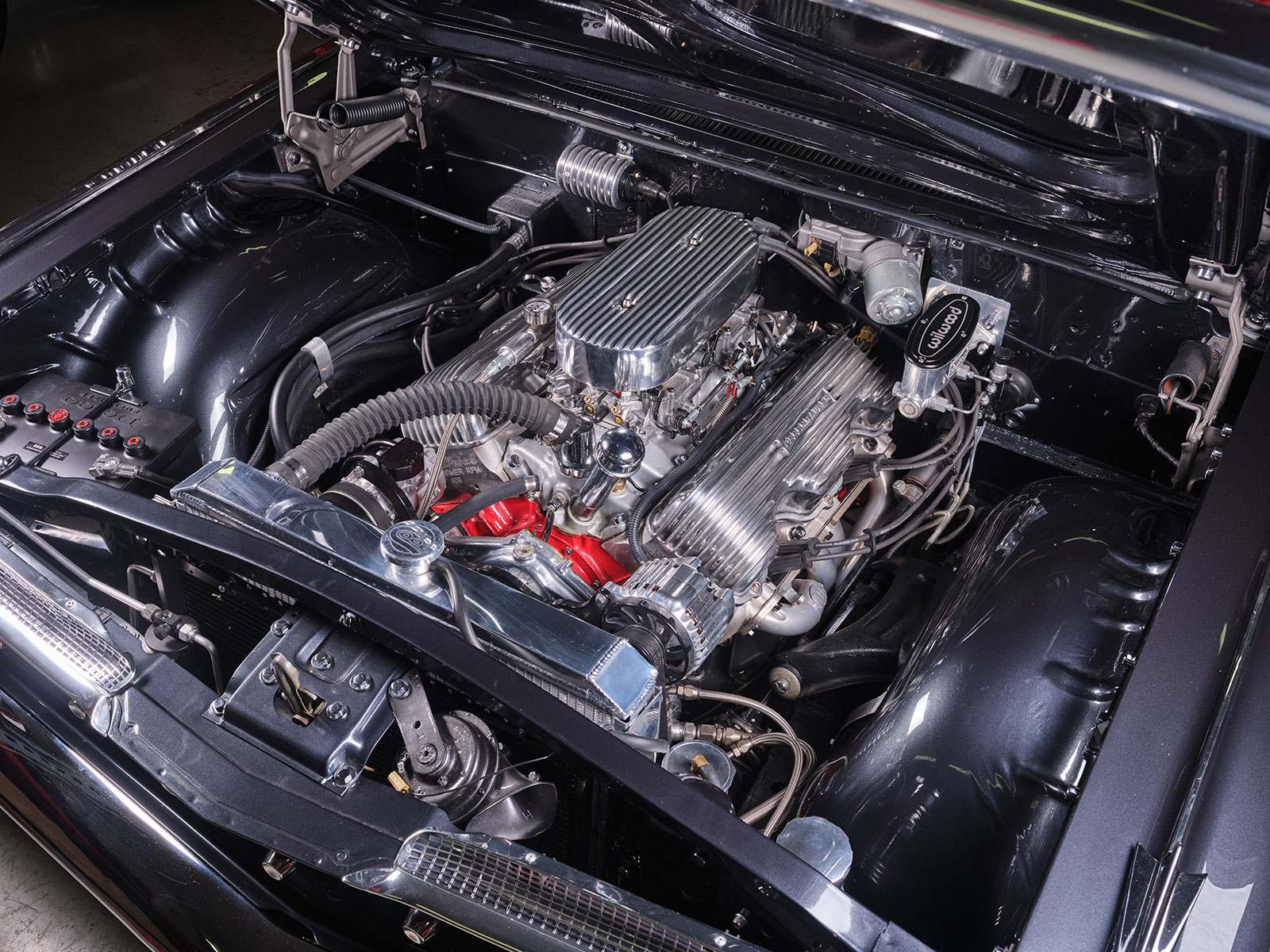 Read More: Bodenhamer's Deep Blue Bel Air
Inside Culbertson was instrumental in wiring the entire car with the interior still equipped with the factory gauges and radio. The aftermarket AC system comes by way of Vintage Air with air registers mounted to an underdash panel. The handbuilt front buckets and split rear bench seating is wrapped in unmistakable red by Unlimited Design. They also handled the leather headliner, rear cargo area, all panels, and carpeting. They also used factory red seat belts with the custom stitchwork.
It's great when dreams come true, especially when you can drive them.