1963 Buick Riviera Convertible That Should Have Been Built
By Brian Brennan   –   Artwork By Bo Zolland Design
This month our Parting Shot looks at what could have been. There is no denying that the Buick Riviera, or Rivi, is an iconic design. The 1963 Buick Riviera is one of the hot rod world's favorites, especially when equipped with the optional 340hp 425-inch Nailhead engine. The Buick Riviera is also one of the few examples of hot rod material that is best left in its original design state. It is a supreme car builder who can improve on this iconic factory look.
Read More: Coyote Swapped 1957 Ford Fairlane 500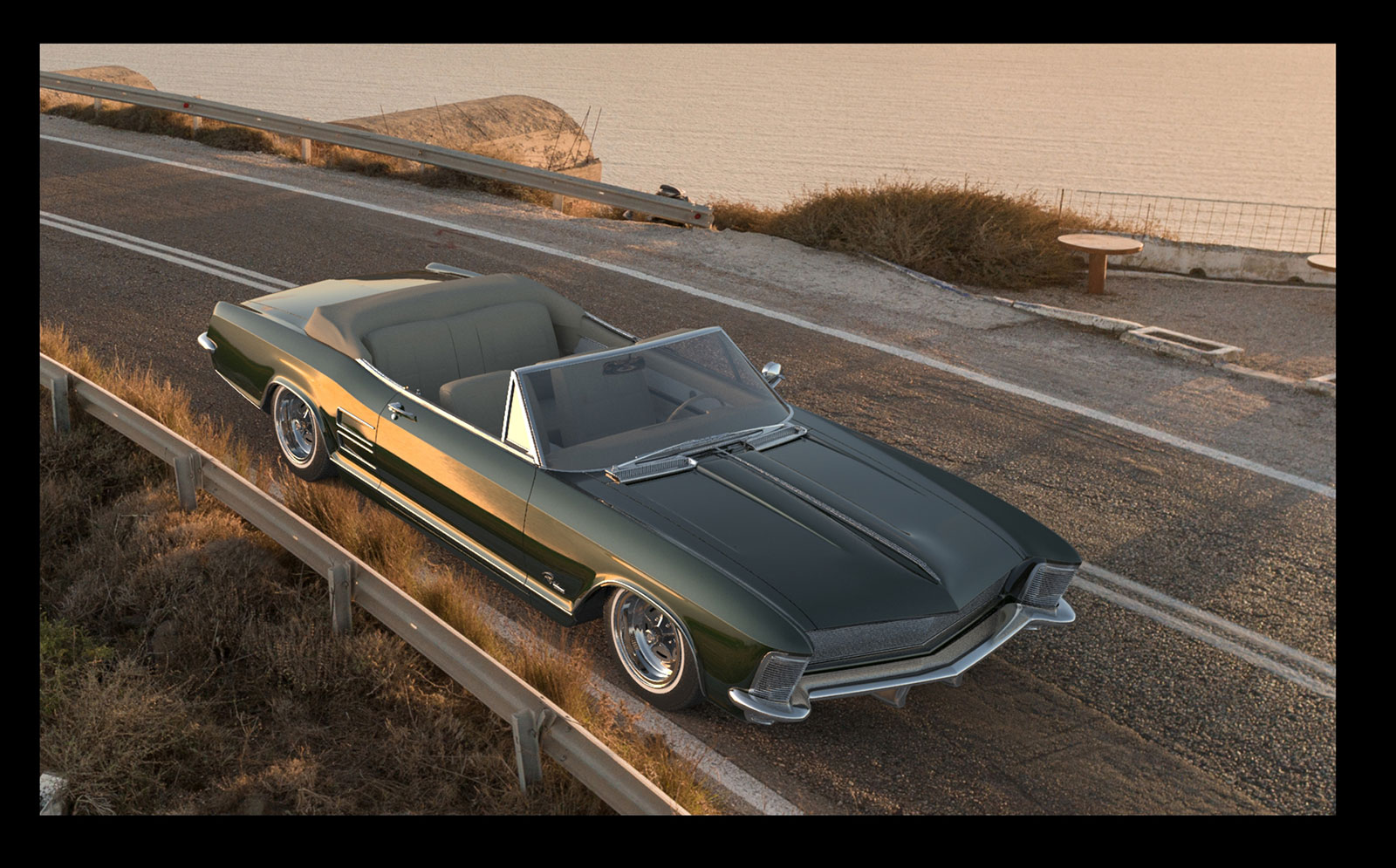 Well, we touched bases with one of our favorite artists Bo Zolland of Bo Zolland Design in Sweden. He's no stranger to Modern Rodding, having penned several products for us in the past. This month we asked him to give us a look at what a 1963 Buick Riviera might look like if it were a convertible and featured a few hot rod touches.
What popped out of Zolland's fertile imagination is a cool looking custom with a performance flair. Remember the 1963 Buick Riviera, a two-door Sport Coupe, was originally designed by Jock Twombley working with Bill Mitchell to be an addition to the Cadillac line, but Buick needed a boost, hence the switch.
While we don't often think of the Buick Riviera as a muscle car, the fact is it was designed to be both a luxury car but with a sporty design and performance. (Buick was going after the Ford Thunderbird.) In 1963 there were two V8s offered; standard was the 401-inch sporting 325 hp while the optional 425-inch V8 offered 340 hp. Both came with 10.25:1 compression and dual exhausts while the 401 had a Rochester 4GC four-barrel and the 425 was equipped with a Carter AFB. Ah, the days of good gas. (It was late in the 1966 model year that Buick offered the factory-installed Super Wildcat "MZ" code, which supplied dual fours for the 425. That year only, 179 of these 1966 Riviera GS coupes were built.)
Read More: 1936 Ford Coupe Turned AMBR Contender
In Zolland's mind his freshly created Buick Riviera should be built with a fuel-injected 455 V8 and at least 505 hp to the rear wheels, all helped along by a 4L80 transmission. Of course, all of this would be sitting on an Art Morrison chassis with coilover suspension, a 9 inch rear end, six-piston Wilwood brakes, 17-inch billet wheels reminiscent of the original Buick factory orbs and wrapped with 235/45R17 and 215/45R17 rubber.
As for the sheetmetal, the single most obvious modification is the removal of the roof. This truly actuates the design of a long and low ride. This is followed by the reworking of the frontend through more of a sharp angle, yielding a more aggressive look. Next up Zolland shows us what the Rivi might also look like with the windshield leaned back a bit as well as lower. The last noticeable modifications are the slightly raised wheel well openings.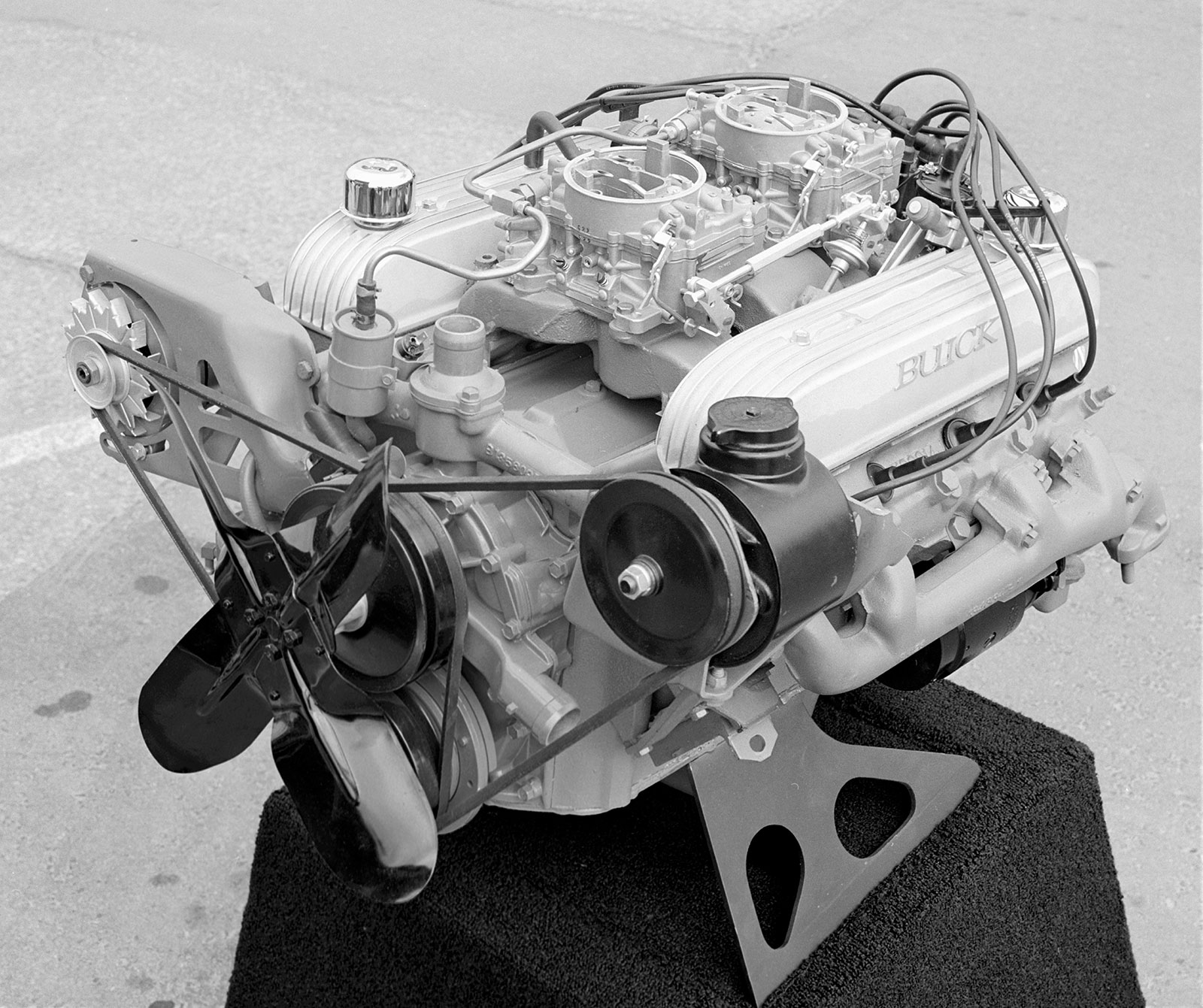 Inside is a reworked interior that will have reworked-leather-wrapped bucket seats, a custom dash with Classic Instruments gauges from the Custom Shop, a touch screen entertainment system complete with GPS, and Vintage Air heating and AC system. Since the 1963 Riviera has a "space-age" center console it should be retained and now house a Lokar shifter to operate the modern-day trans.
Read More: How To Cut and Buff Like a Professional
We couldn't pass this factoid up, but it's been reported that Elvis, yes that Elvis (a lifelong Cadillac owner), once owned a 1963 Buick Riviera, the one and only Buick he owned.
Just in case you are thinking about something for your next project, how about a Buick Riviera, and, maybe, a 1963 convertible. MR