Kuck Motorsports' Menacing Twin Turbo Mopar Muscle Car
By Gerry Burger   –   Photography by Dale Boesch
If you live in Nebraska, the name Kuck is synonymous with great cars. Kuck Motorsports houses a private collection of over 100 cars, ranging from vintage race cars to classic hot rods, muscle cars, movie cars, and modern-day race cars. The late Gary Kuck was the driving force behind the original collection. Today, as a family, the Kucks, Sue and her son Scott, are both total gearheads, so it should come as no surprise that during a bench racing session talk turned to building a full-tube chassis muscle car, a street legal racer based on a 1971 Plymouth Barracuda.
Read More: Boss 429 Powered 1963 Ford Fairlane
In the beginning the seafood recipe was kept simple. One 1971 Barracuda, blended well with a wrecked 2004 Dodge Viper, and spice things up with a heavy dose of horsepower through a 1970 426 Hemi engine. Mix well and serve on a platform of finely crafted tubes.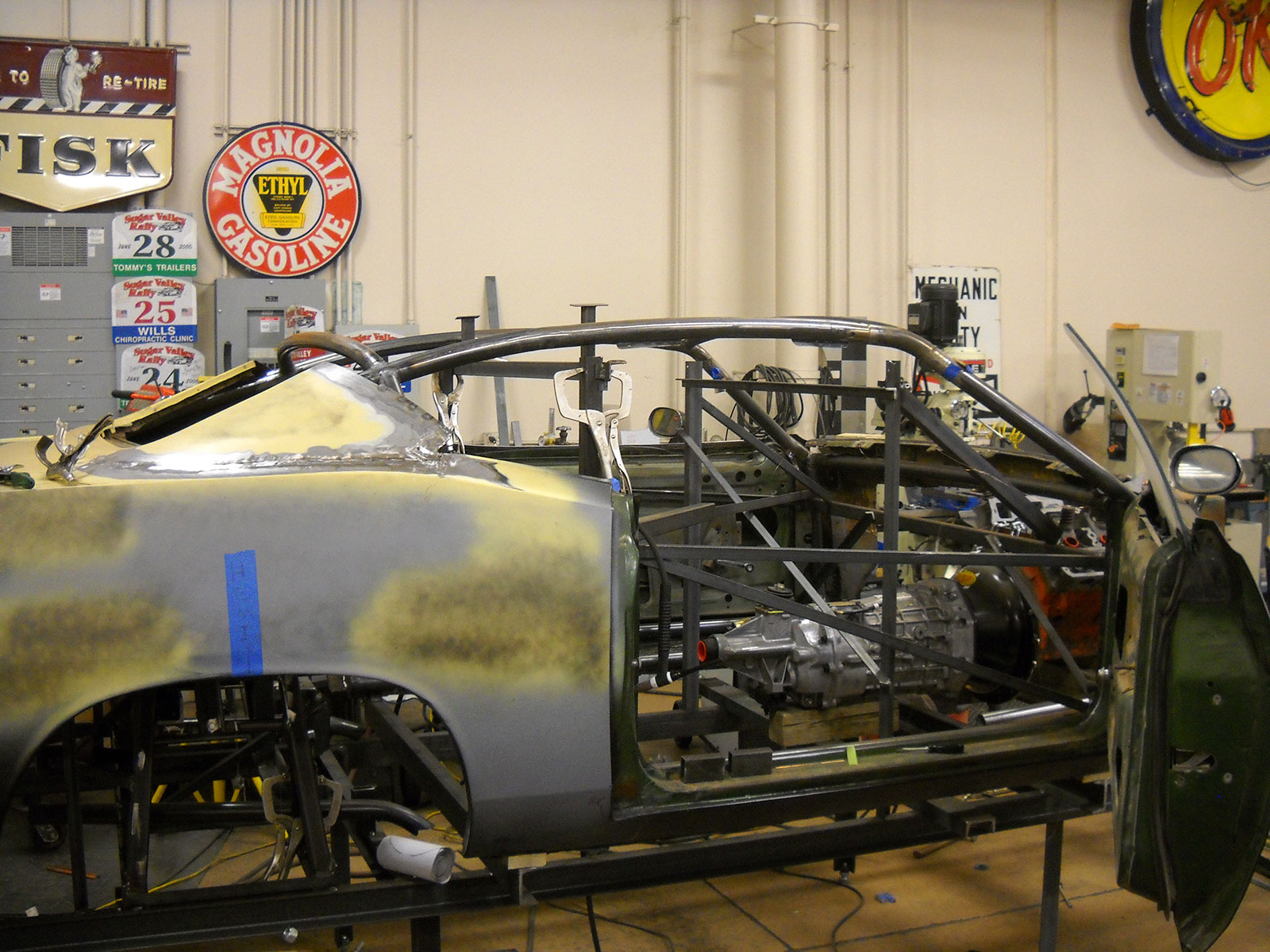 The team at Kuck Motorsports dove into the project and before long the chassis jig was filled with tubing supporting the narrowed front and rear suspension from the '04 Dodge Viper parts car. The early iron Hemi was mounted 12 inches back in the frame with a 6 speed TREMEC transmission passing the power to the Viper rear. The engine setback made room for the two monster turbos force-feeding the Hemi engine.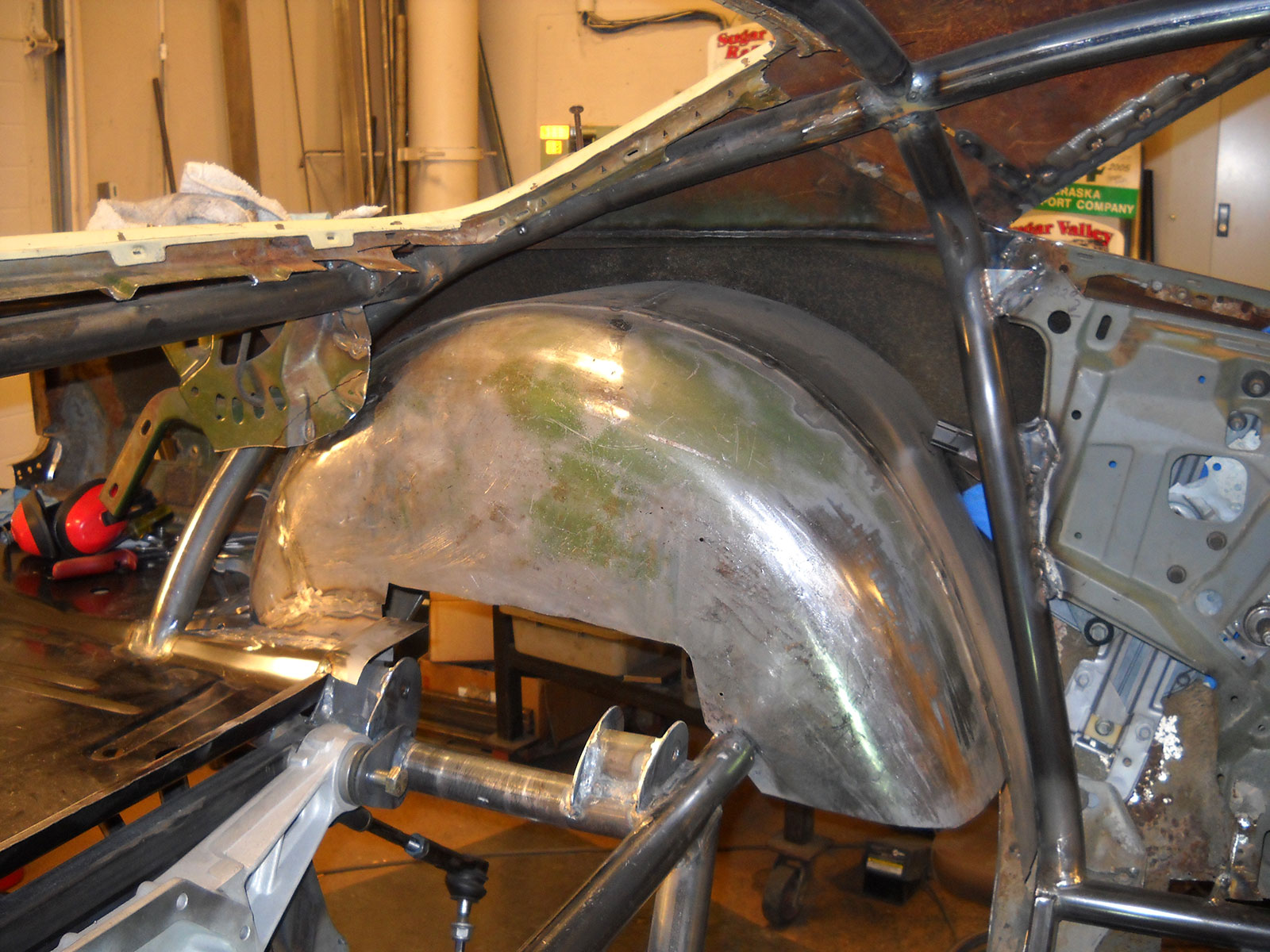 Things were going along swimmingly and then it came time to mount the body panels to the sea of tubing that make up the chassis and roll cage. The body was completely gutted and the process of mounting the sheet metal was started, but the Kuck team quickly decided they were in over their heads … but help was nearby when Boesch Hot Rod Concepts jumped in to rescue the project.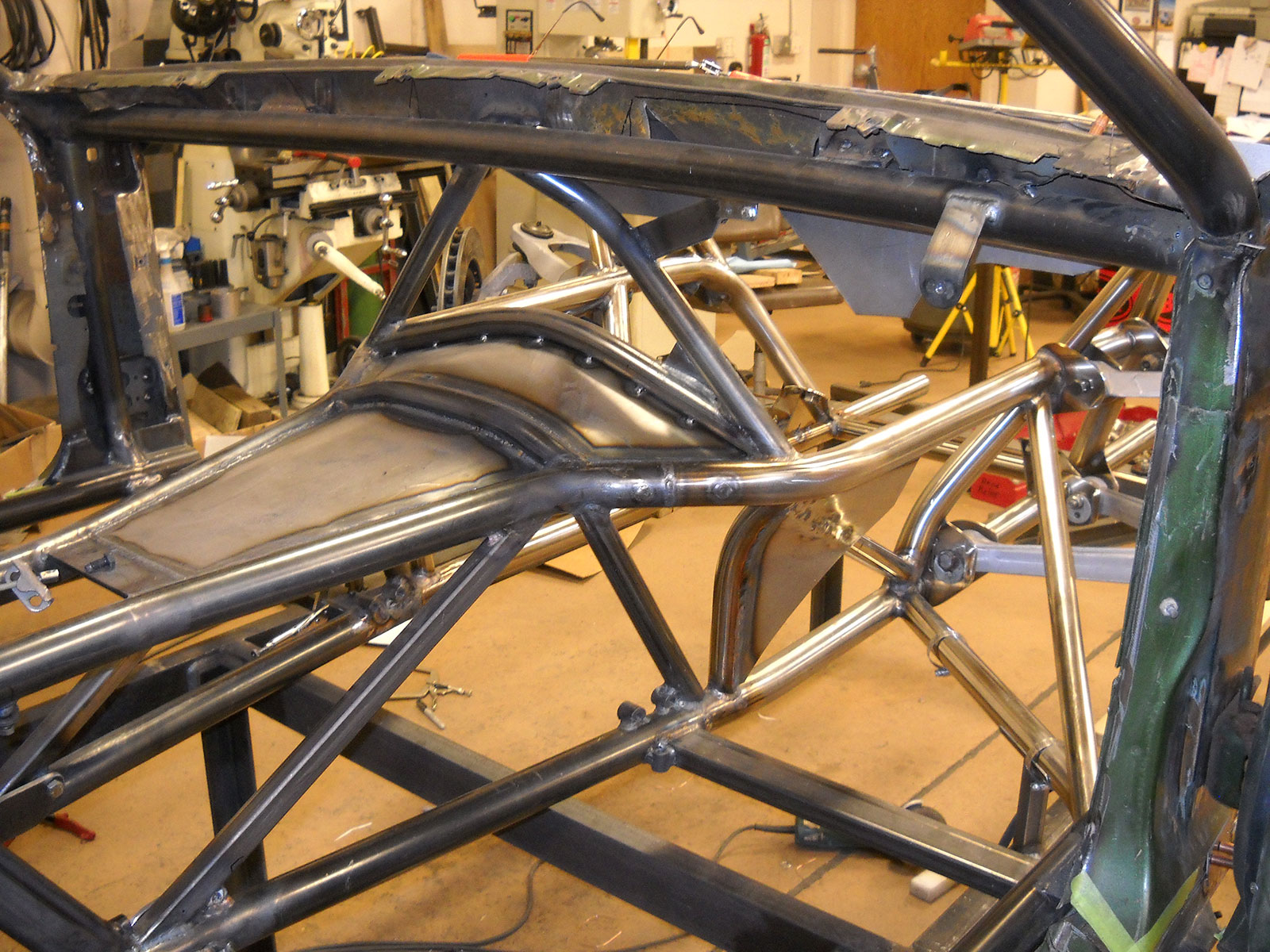 Read More: Bodenhamer's Deep Blue Bel Air
When the car arrived in Humphrey, Nebraska (home to Boesch Hot Rod Concepts), all the sheet metal was removed from the tubing structure and work fitting the panels began anew.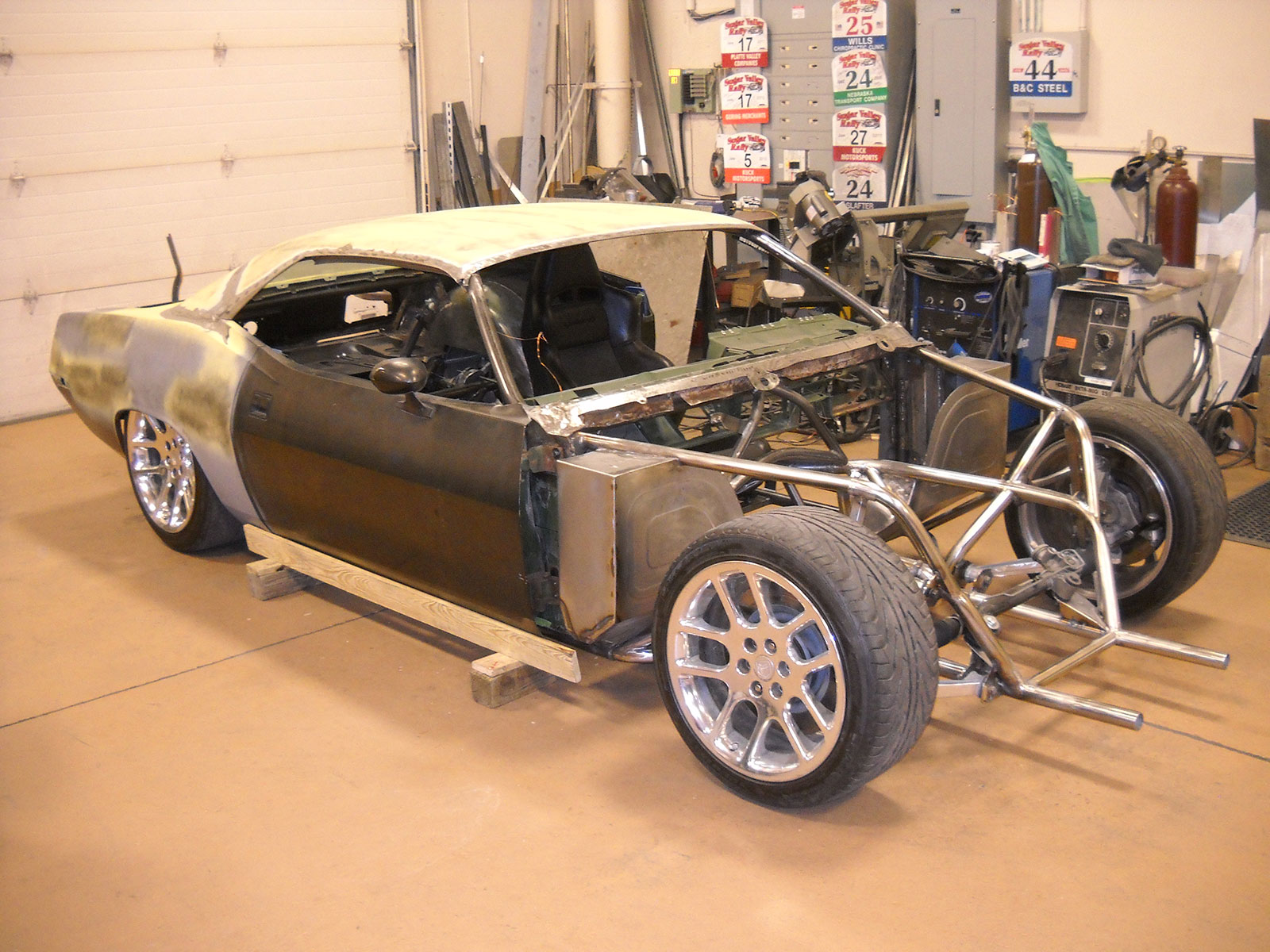 When all the smoke and grinder sparks had cleared, the Barracuda was a full 5 inches wider front and rear with reskinned doors smoothly transitioning to the wider front and rear panels. A new decklid and custom spoiler was formed in steel, while carbon fiber was chosen for the hood. Rather than conventional rocker panels, a custom set of 4-inch side exhaust pipes are covered with sheet metal to prevent potential burns. Front and rear valances are hand formed items that echo the original look. The result is a car that is instantly recognizable as a vintage Barracuda, but with a much more menacing shape and stance.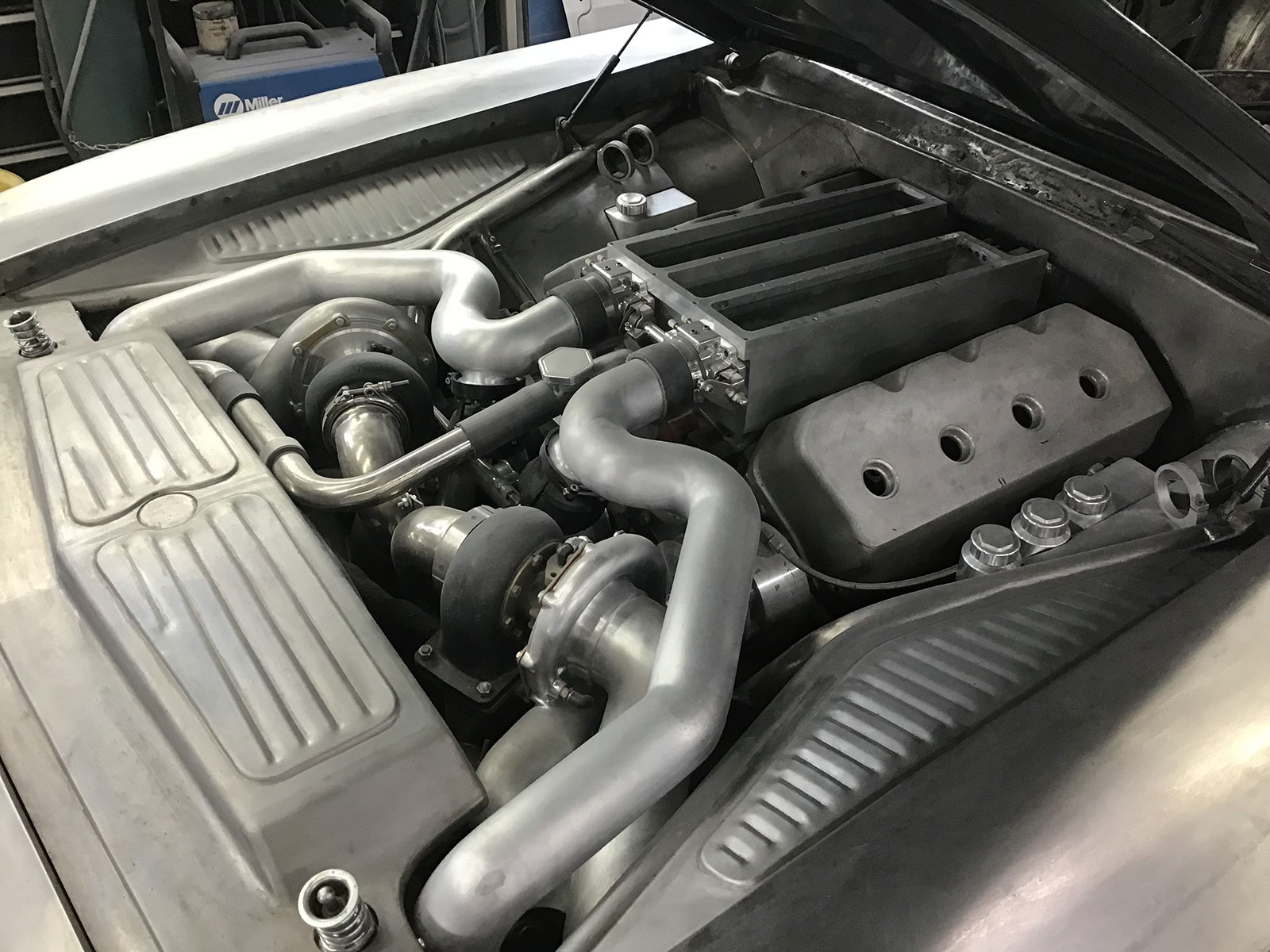 Read More: A Closer Look At Jack Chisenhall's Champ Deuce
There is a tentative completion goal of Goodguys Columbus 2023, and you can bet we'll be there to bring you a finished look at this superfast fish.  MR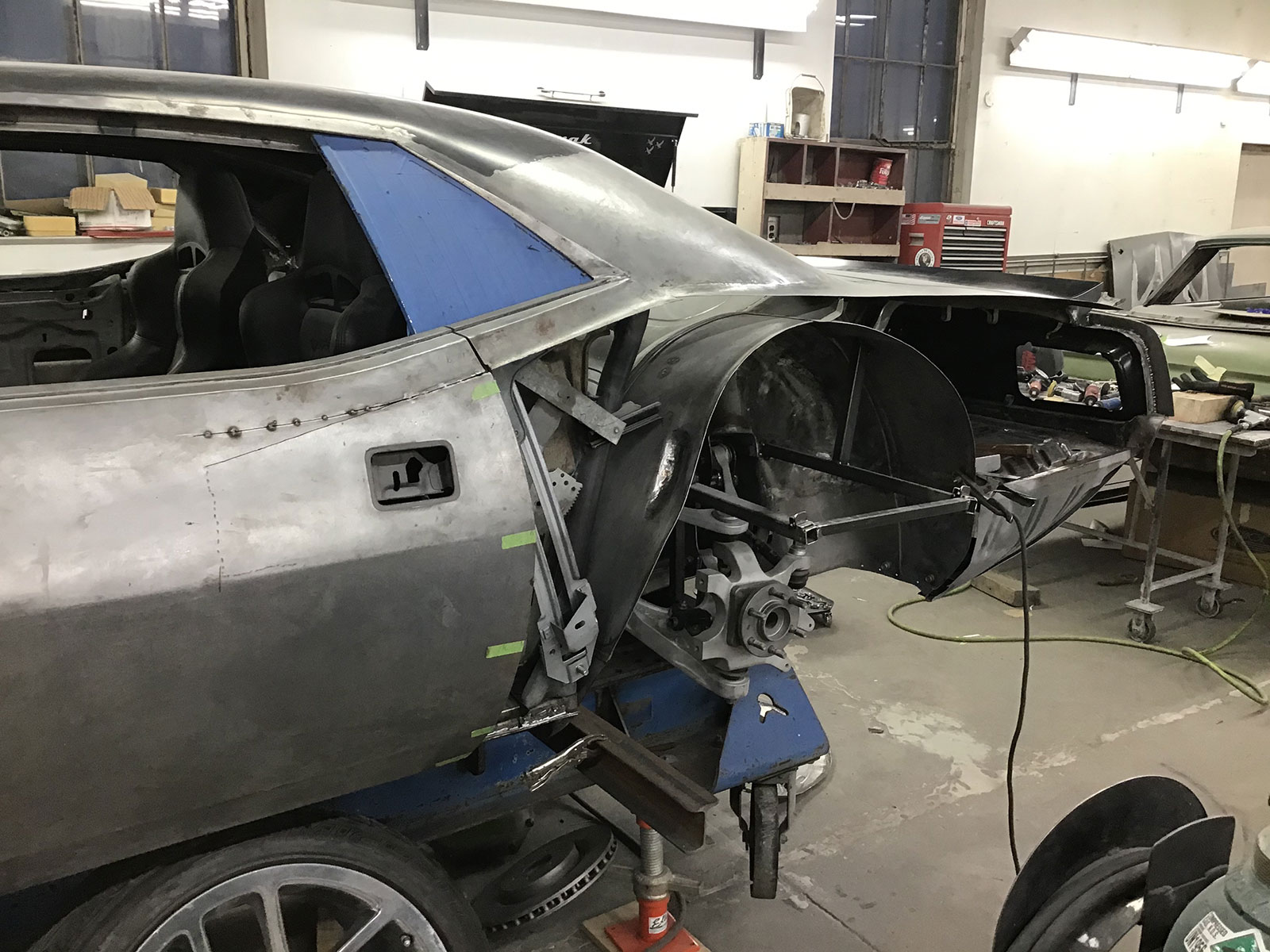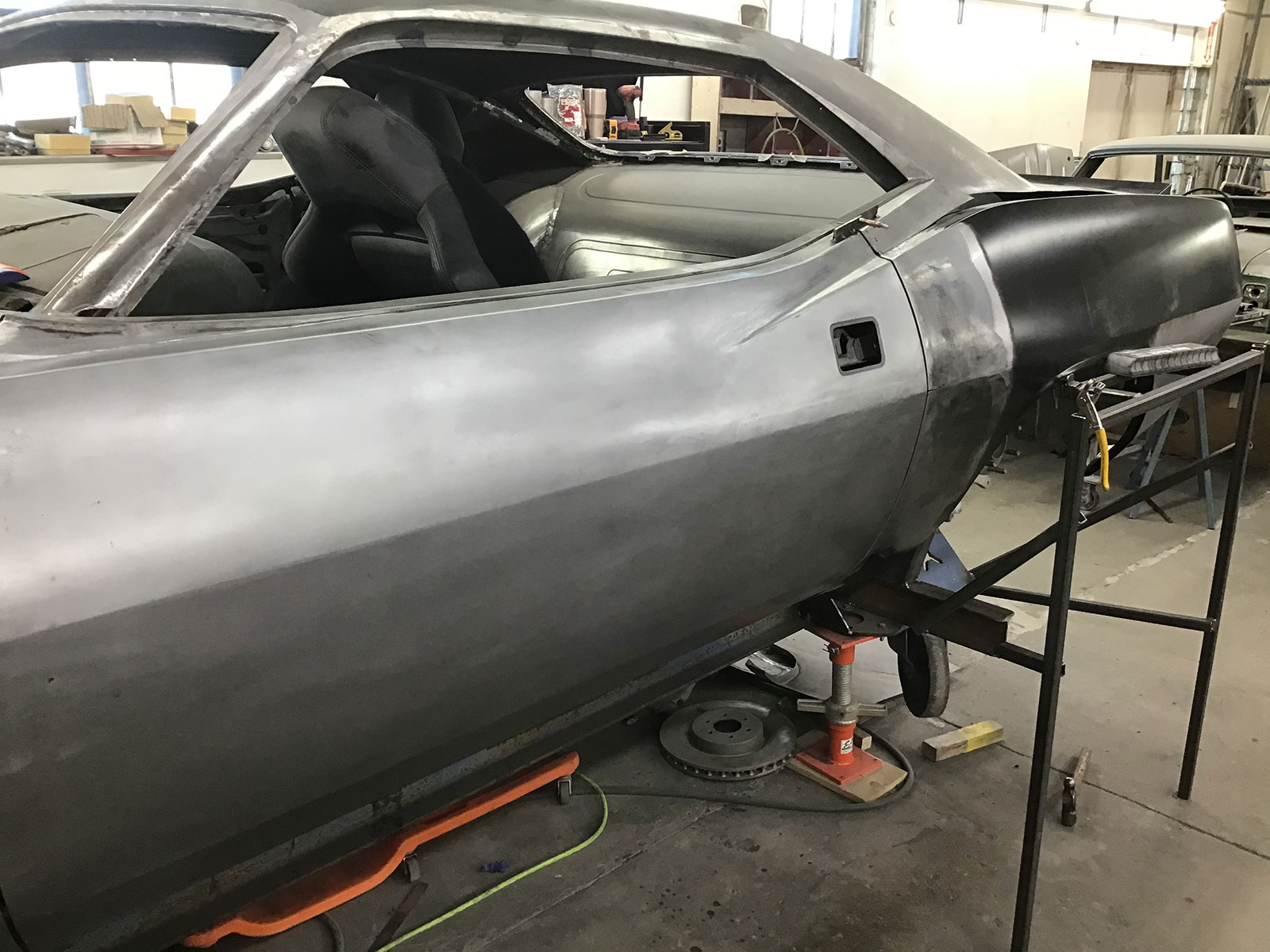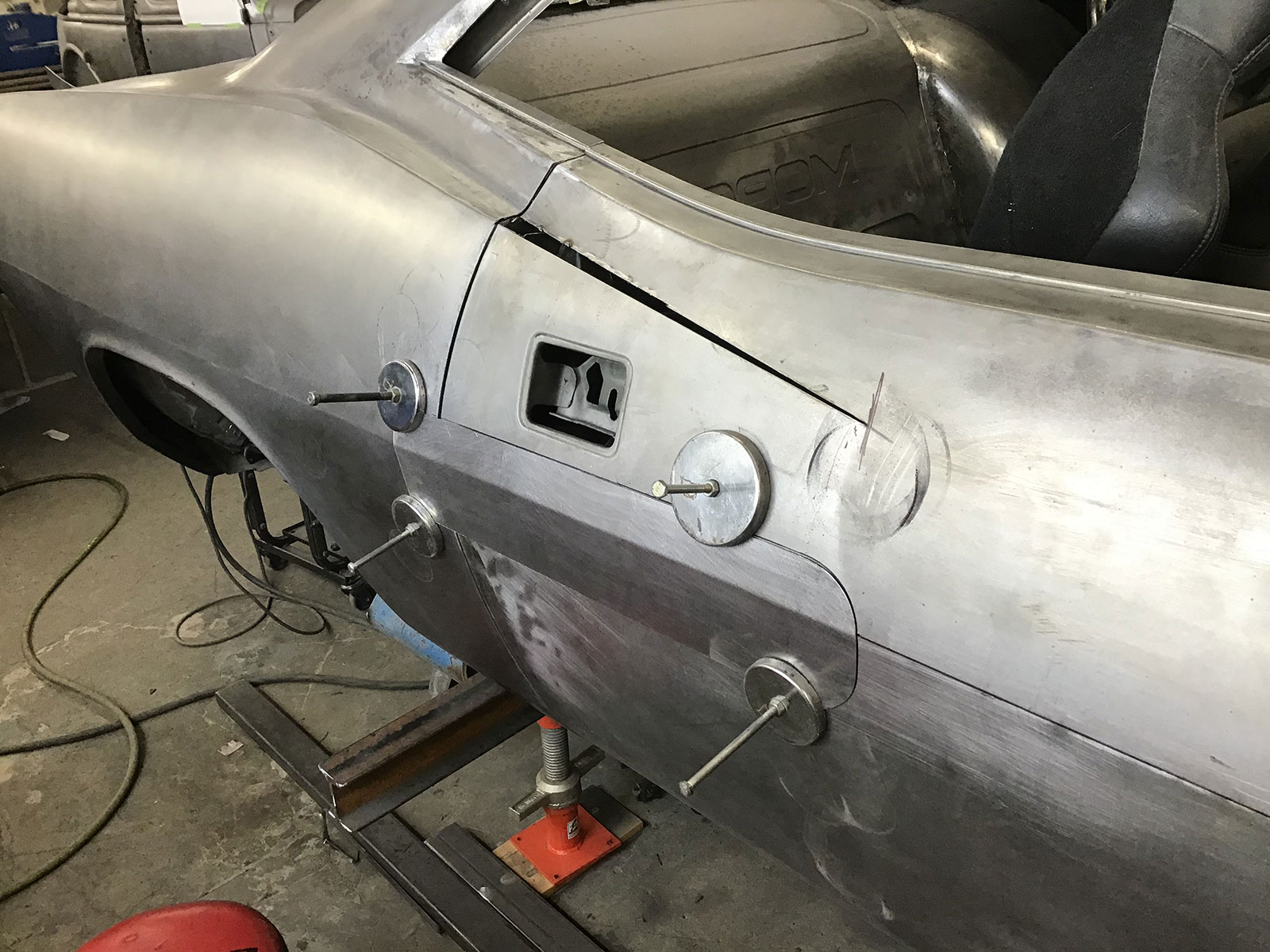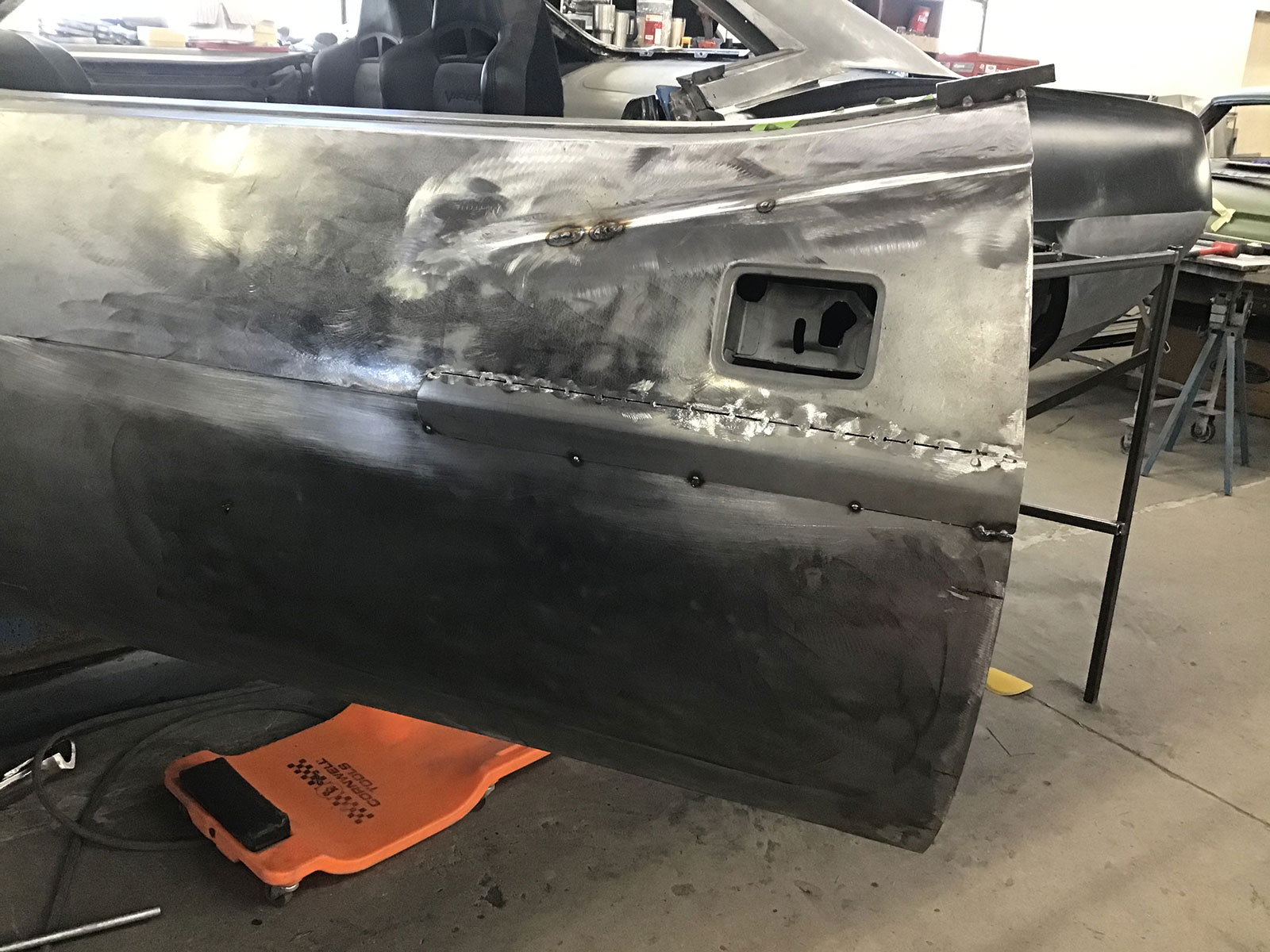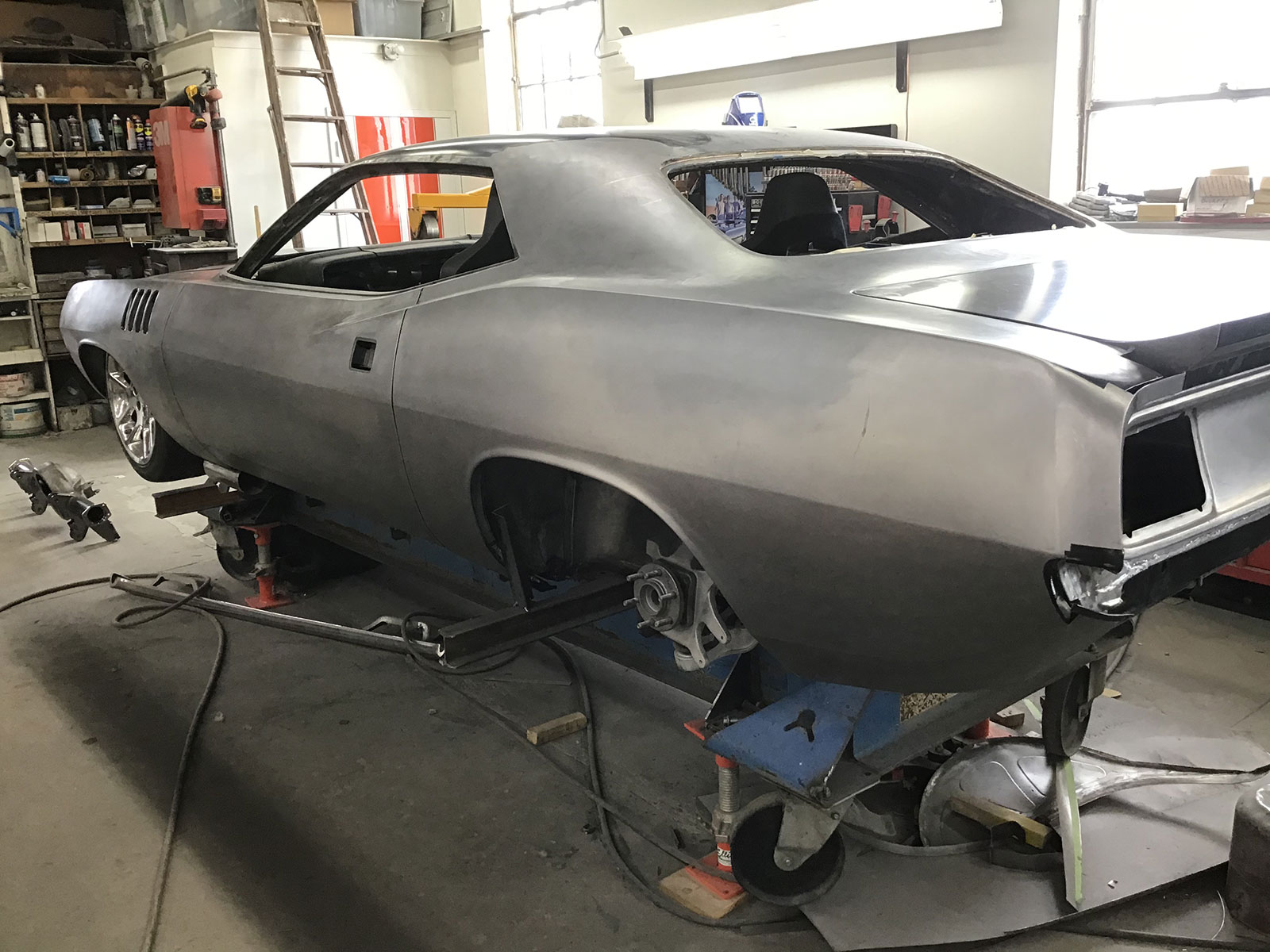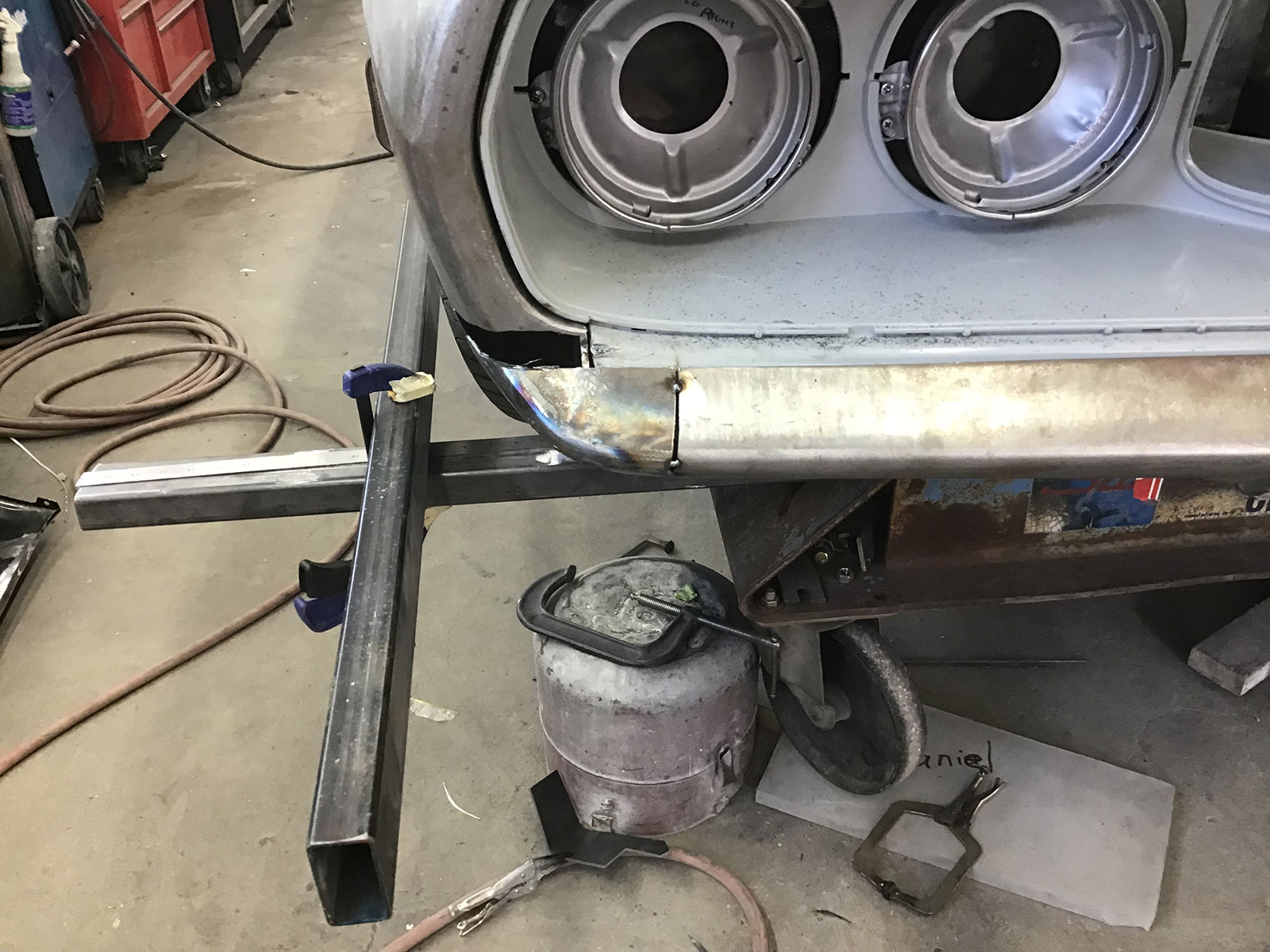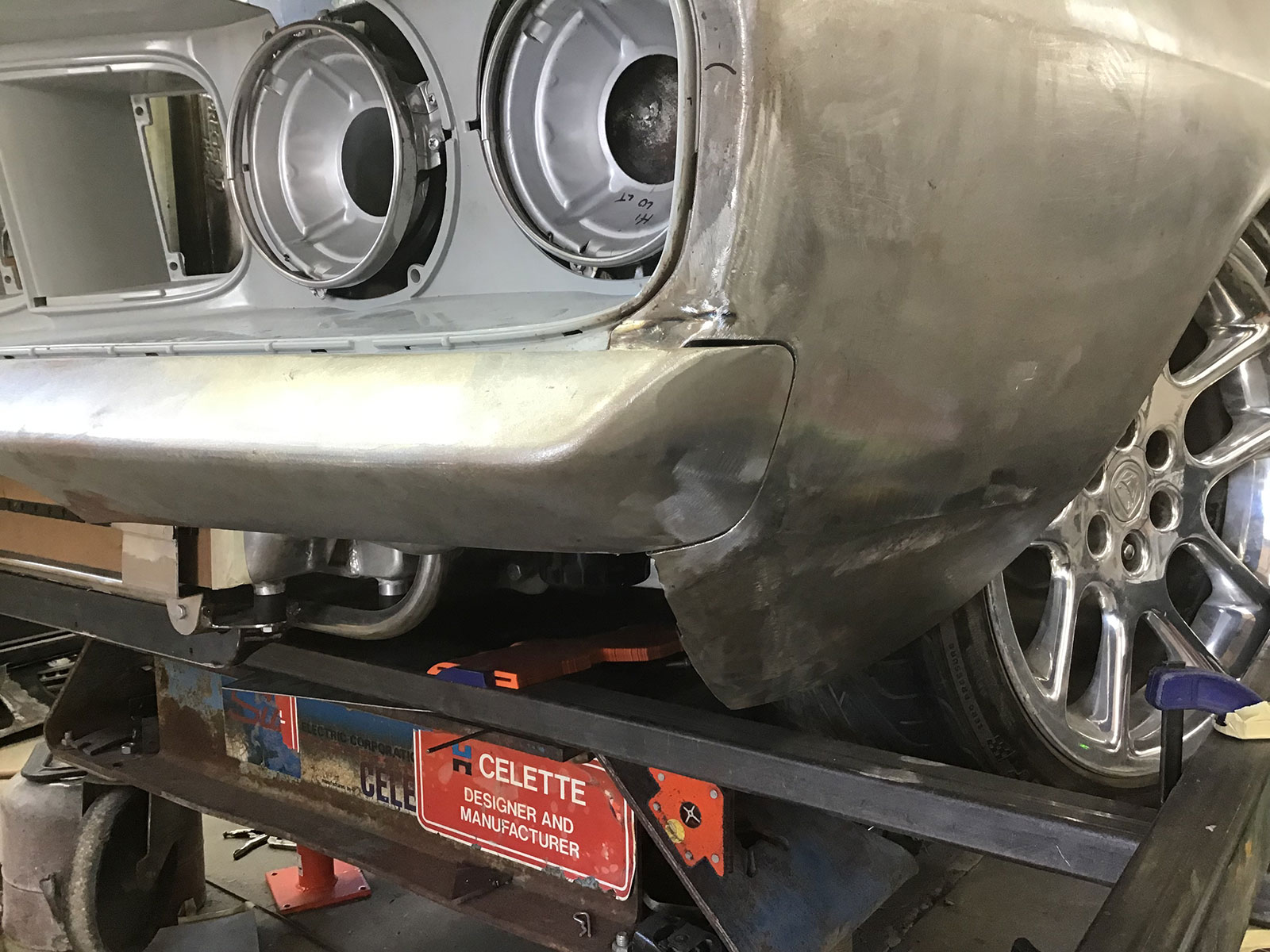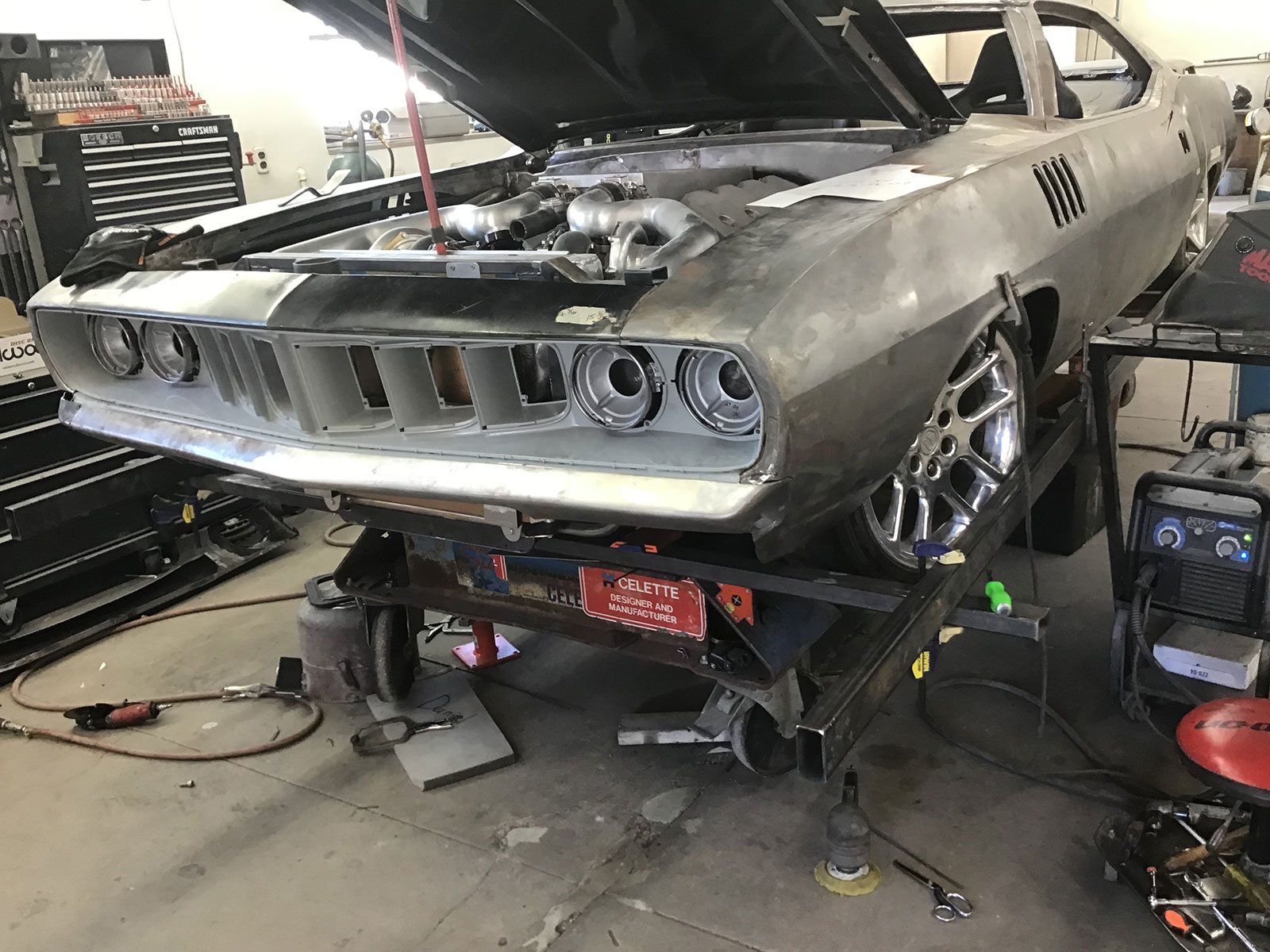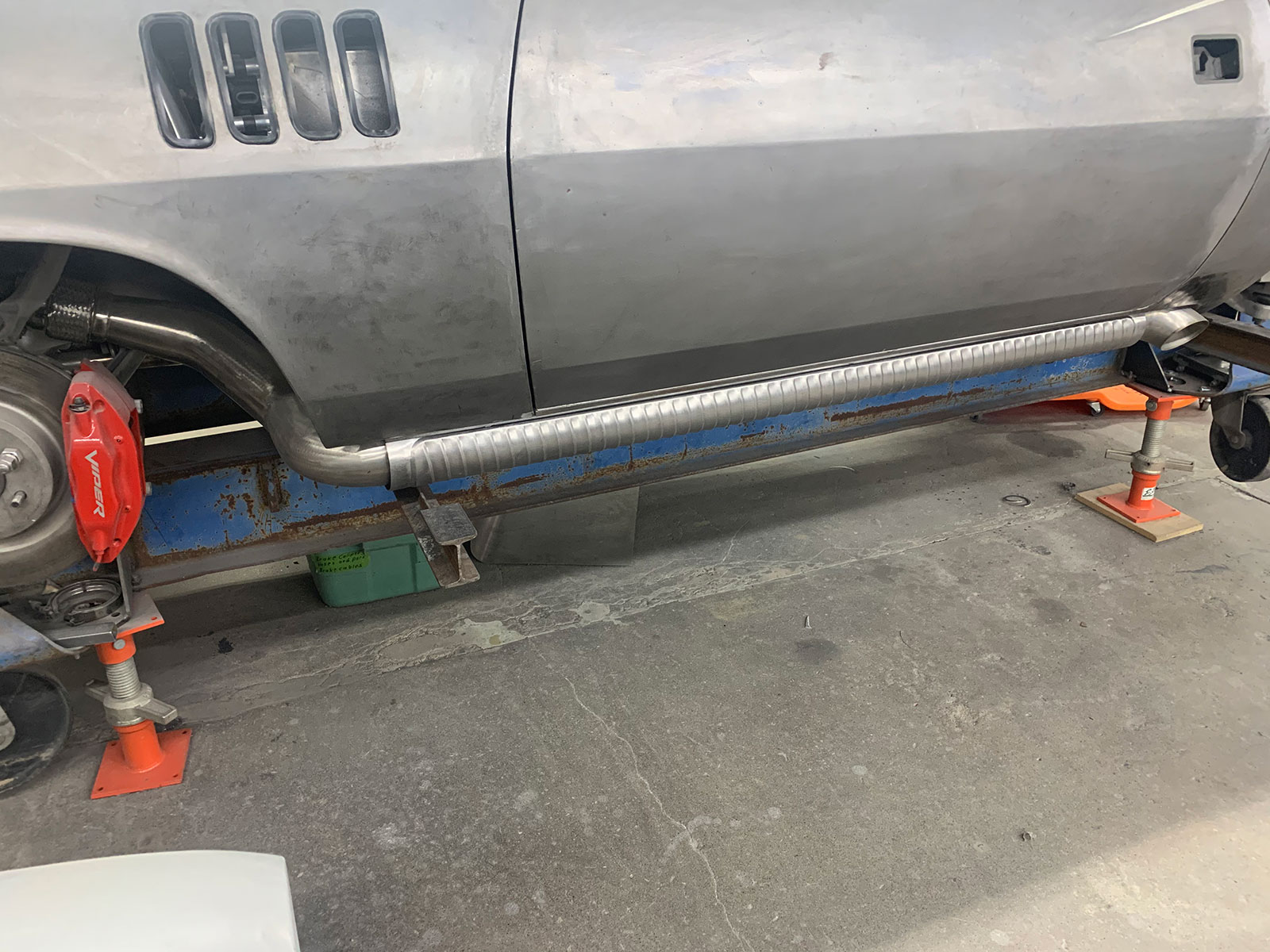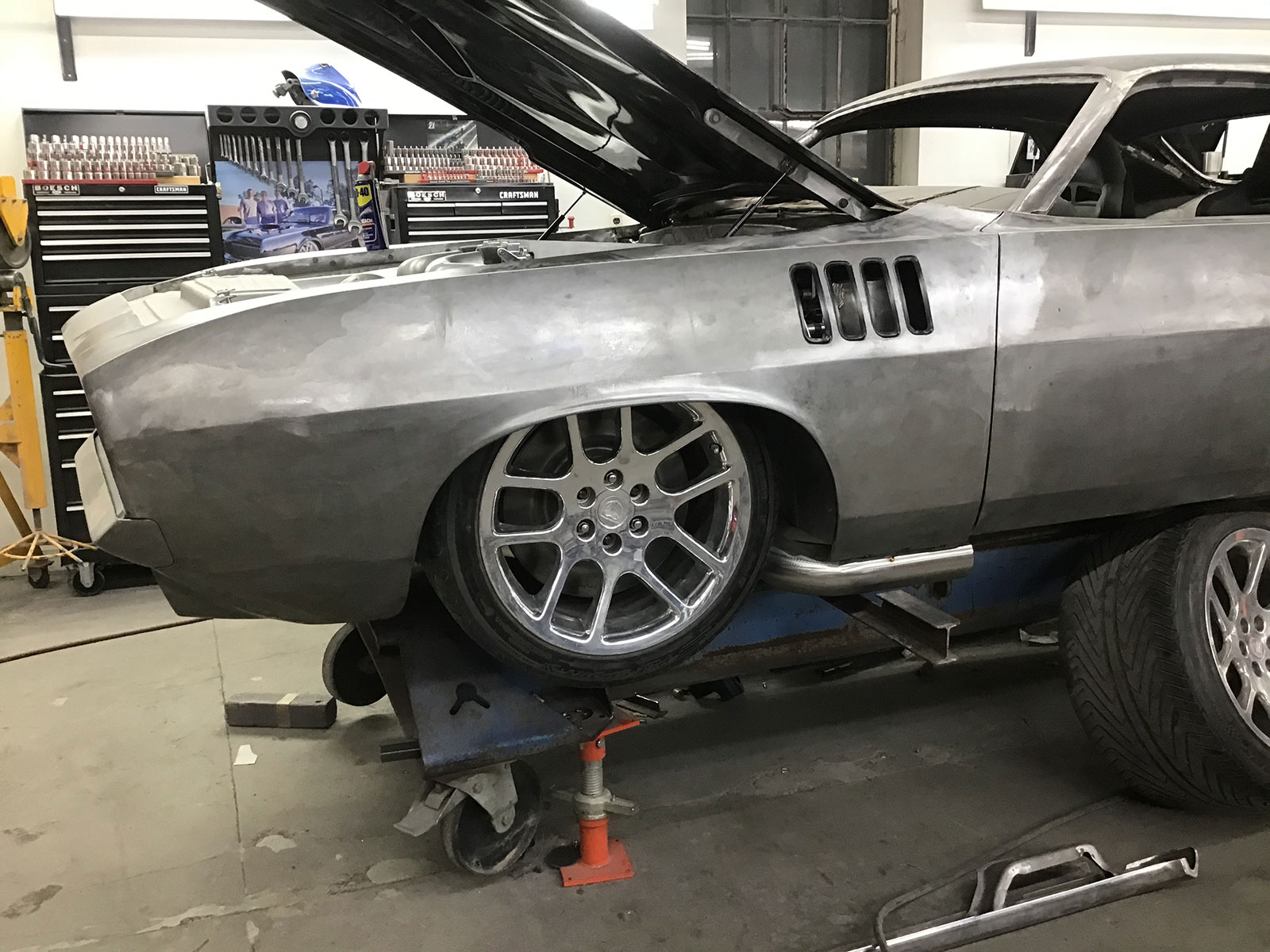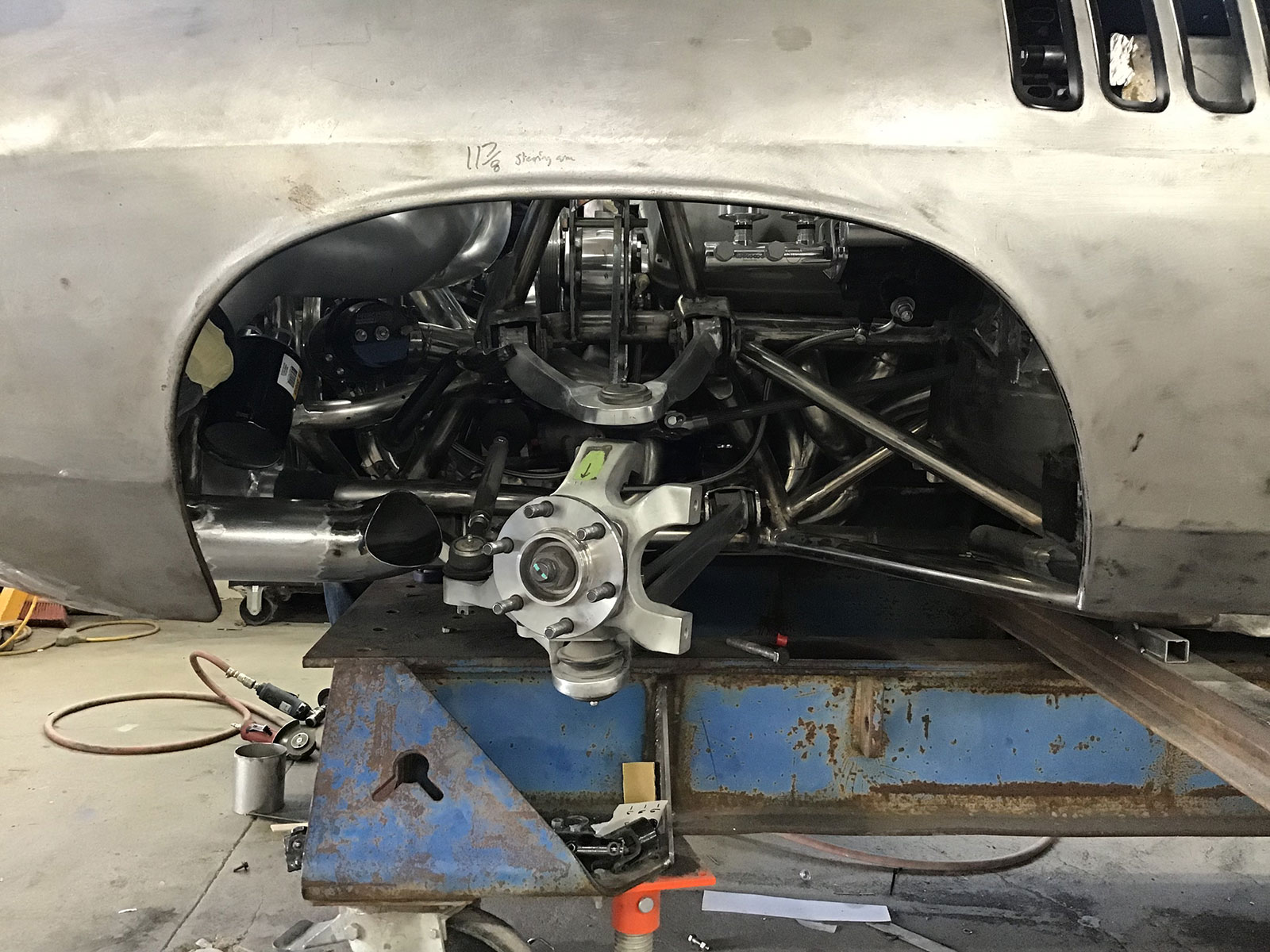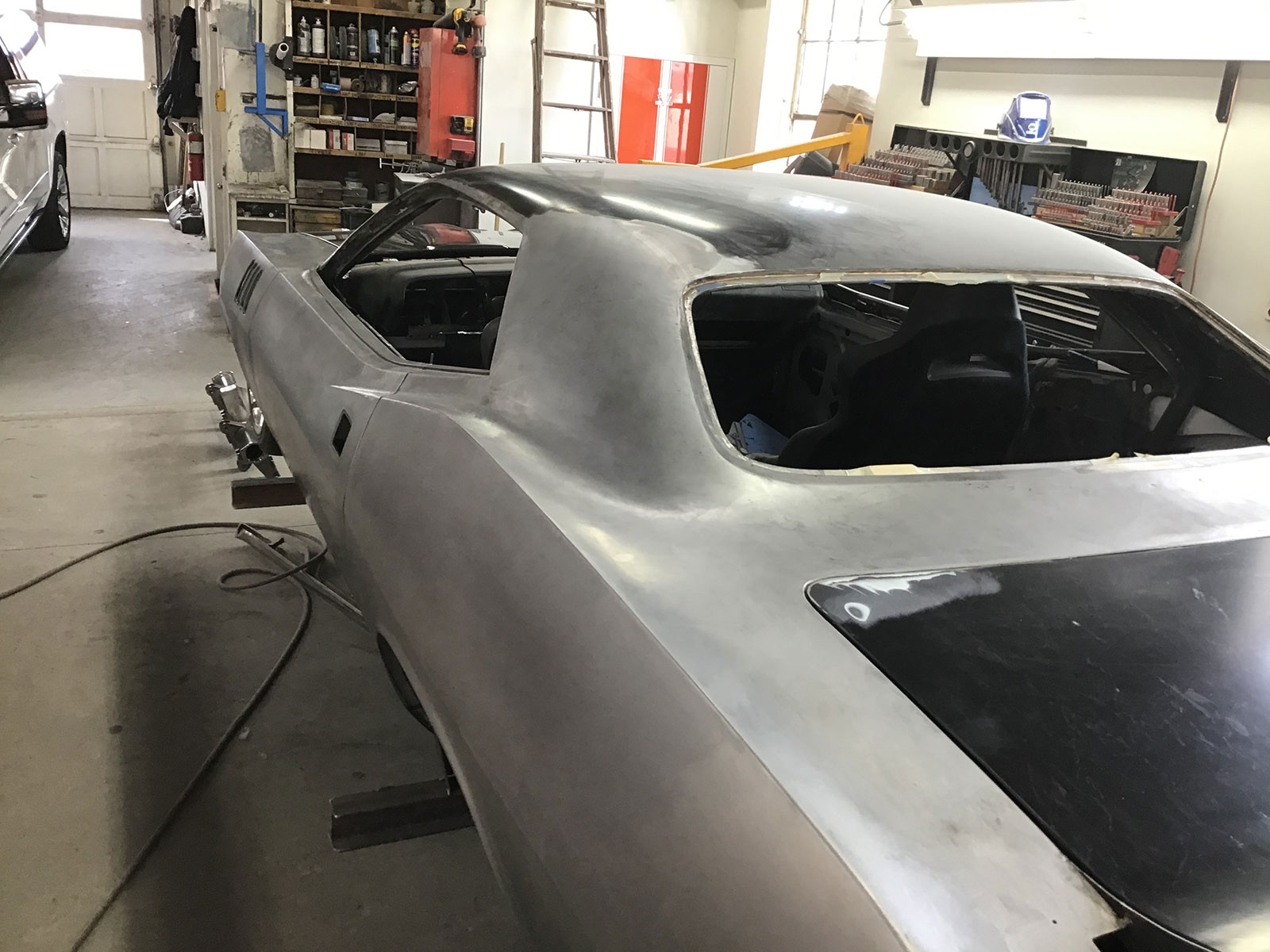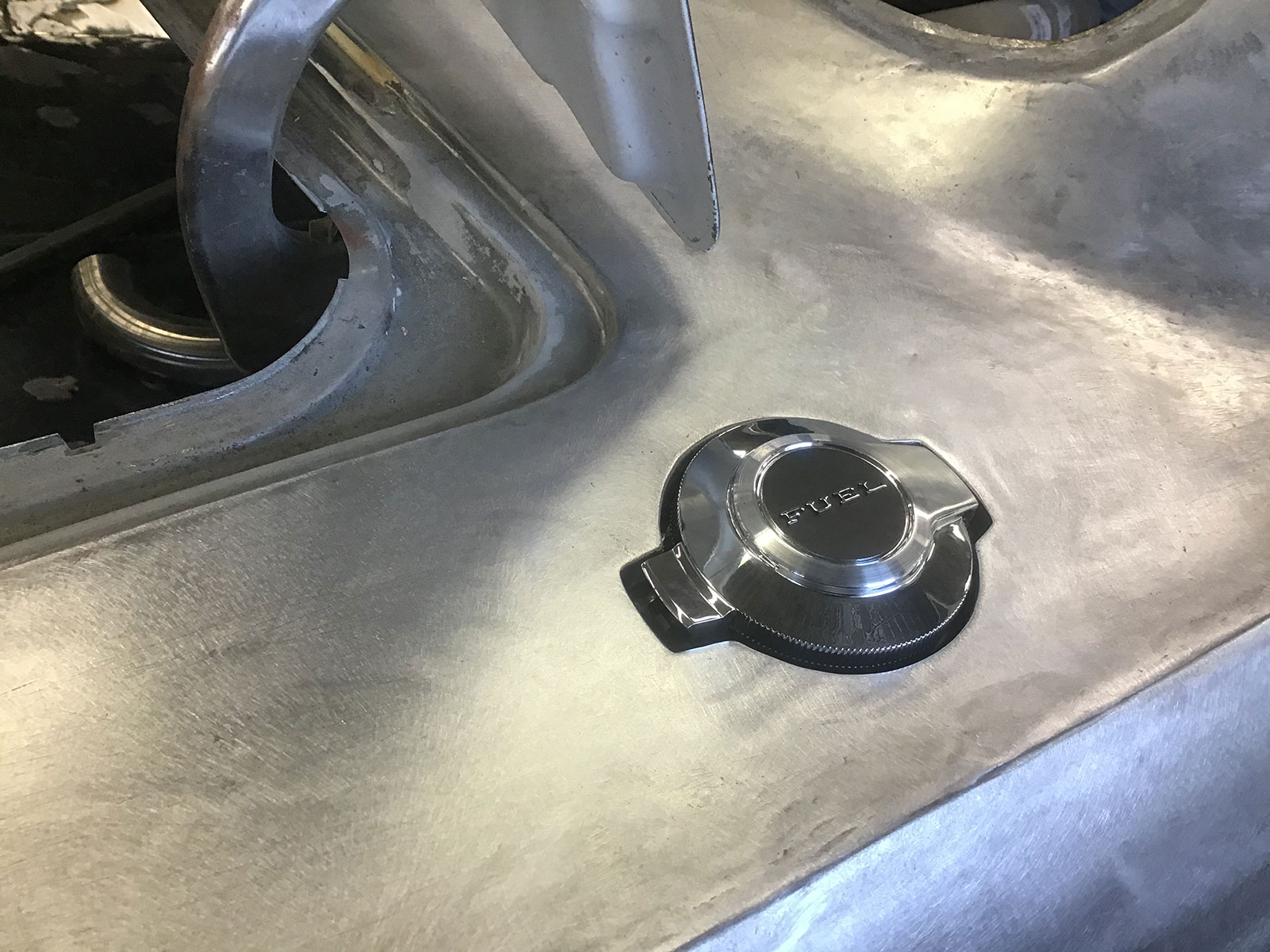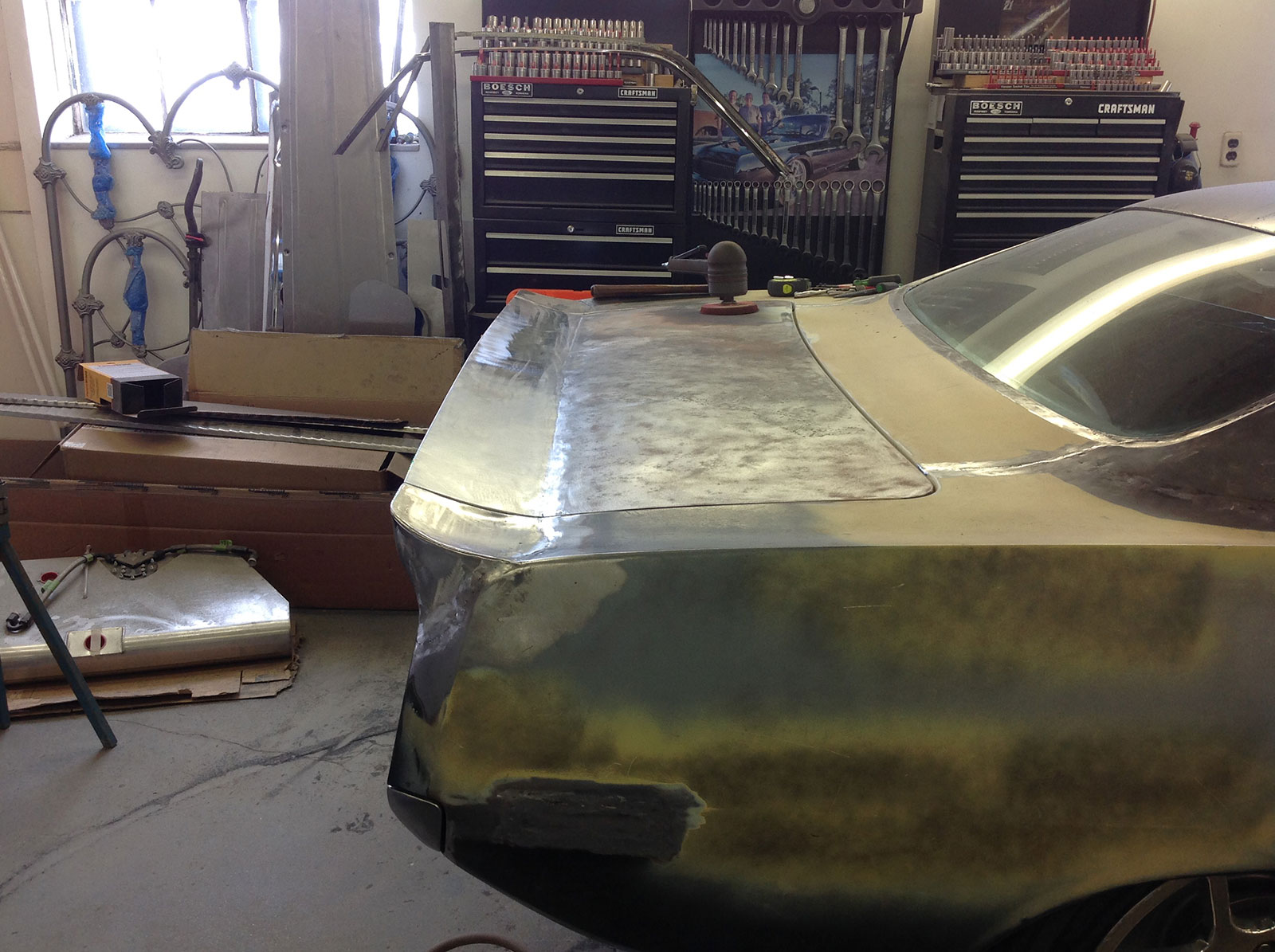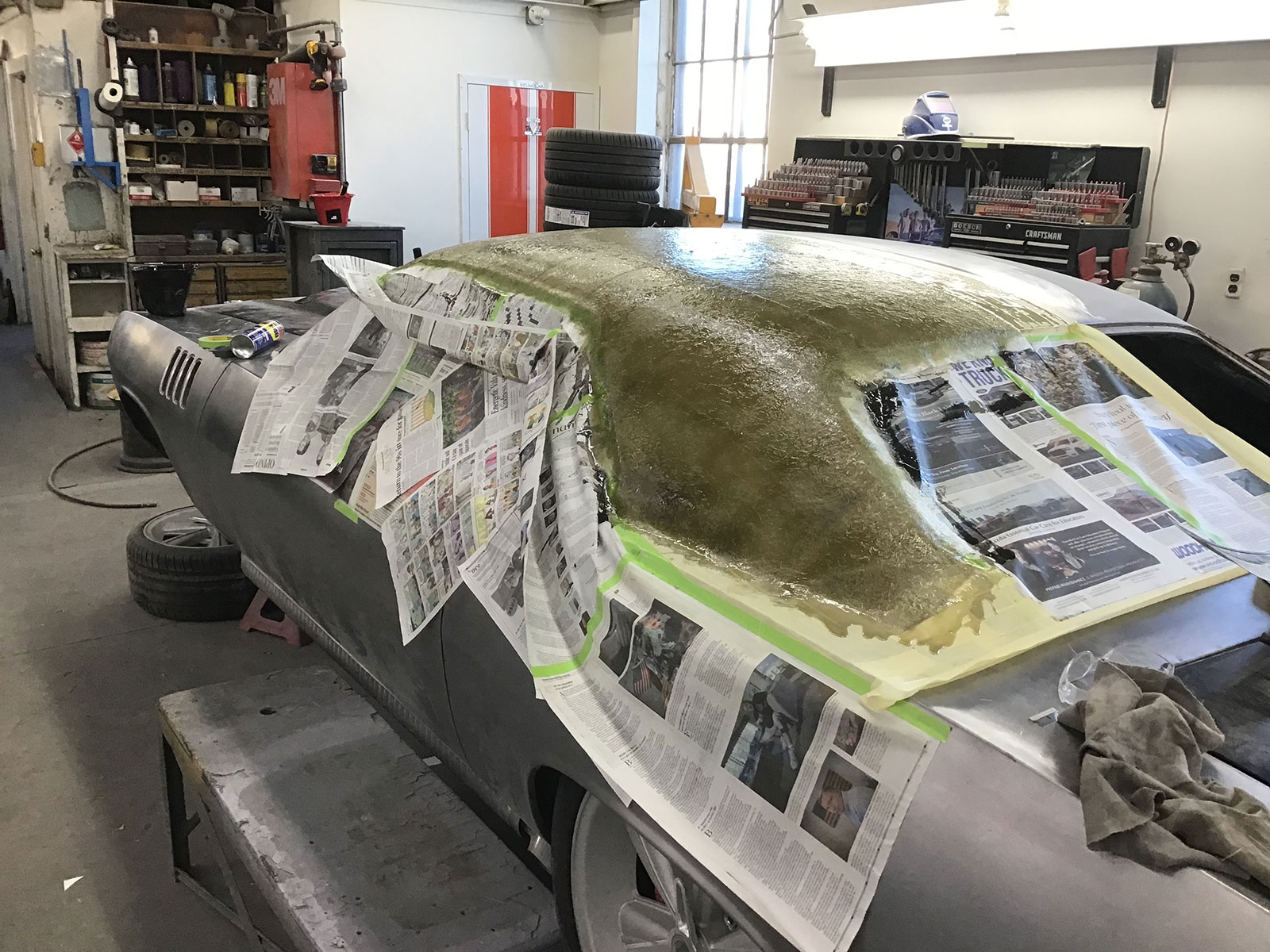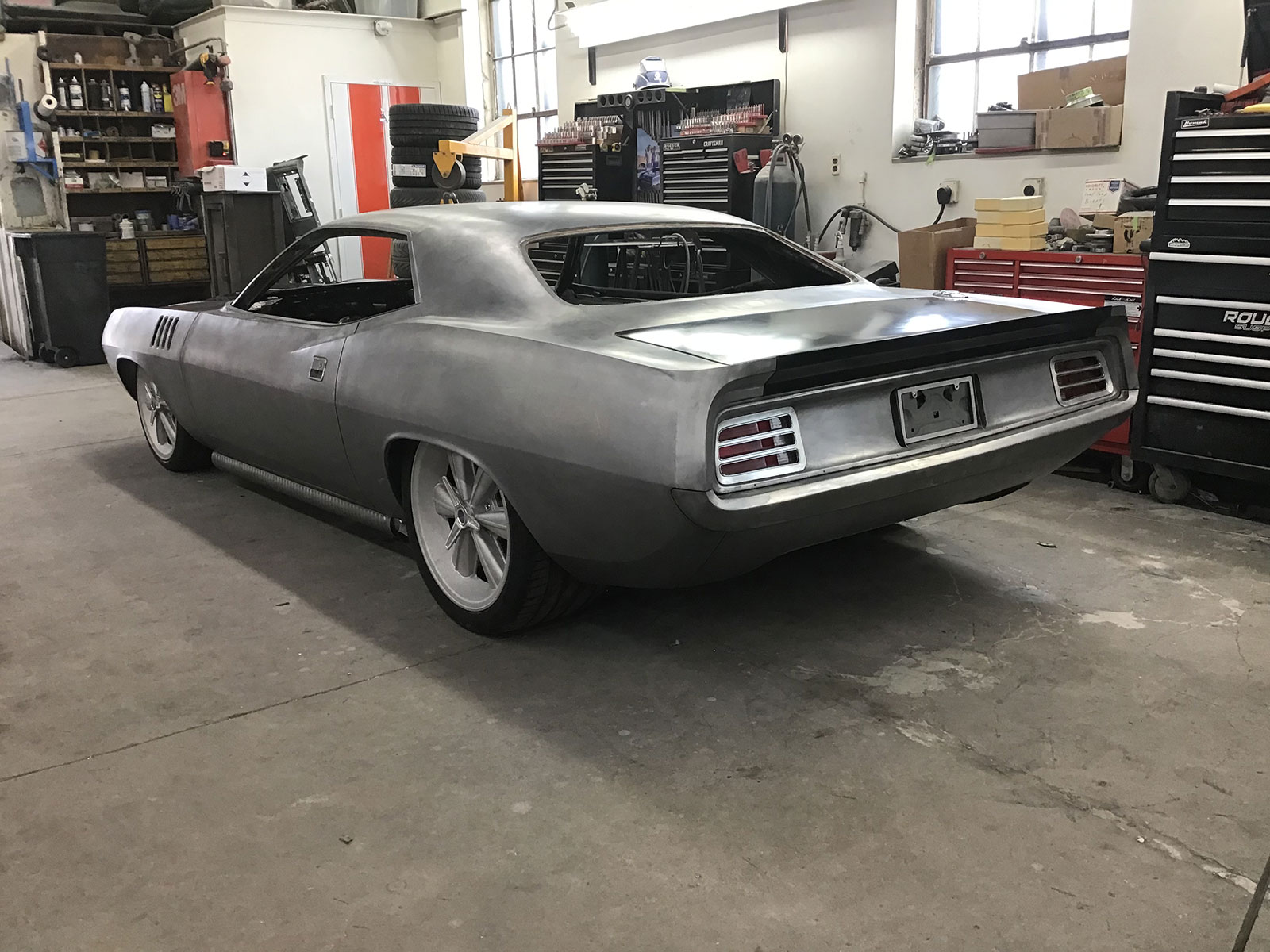 Sources
Boesch Hot Rod Concepts
(402) 923-0770
https://www.facebook.com/pages/Boesch-Auto-Body/154145267954119
Kuck Motorsports
(402) 476-1932
https://www.facebook.com/pages/Kuck-Motorsports/134225839960694