Aldan American's Coilover Upgrade for Clipped F-100s
By Rob Fortier – Photography by the Author
I remember, back in the day, Volare clips were all the rage for the early F-100s. Matter of fact, there were quite a few "specialists" within a 50-mile radius of where I lived. Today, however, with the advancement of the aftermarket Independent Front Suspension kits, not to mention the wide variety of available aftermarket chassis, it doesn't make a whole lot of sense resorting to the older torsion bar clips.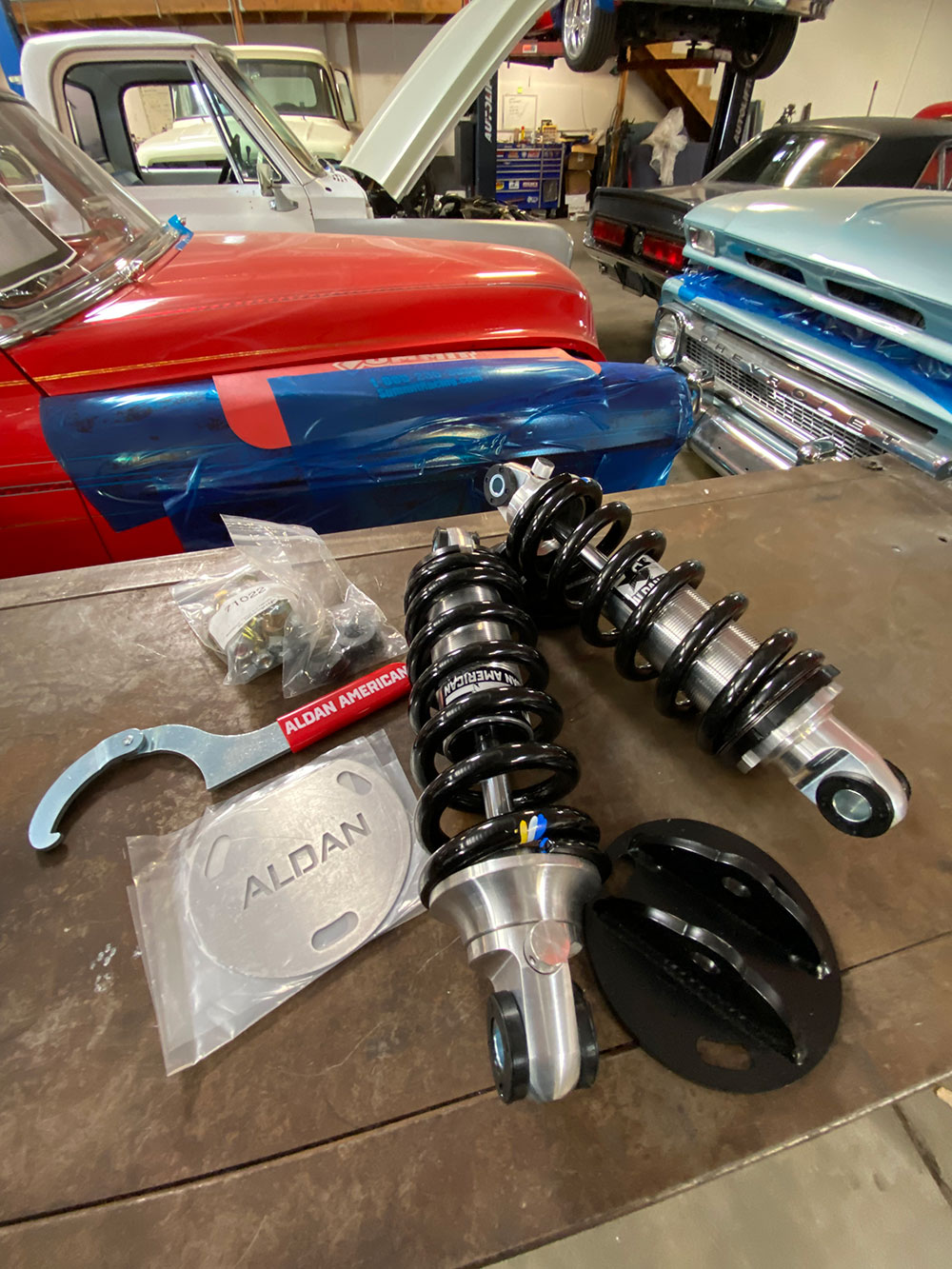 Read More: No-Holds-Barred 1956 F100
That said, there is somewhat of a current trend in clip borrowing for the '76-up F-100s: the '03-11 Crown Victoria bolt-in front suspension crossmember. Occasionally, you can spot these a mile away without having to peer under the truck, as the increased track width puts the front wheels at the fender's edge if the right negative-offset wheel isn't used. For the most part, however, the cast-aluminum cradle is an easy way to update that old split I-beam front suspension.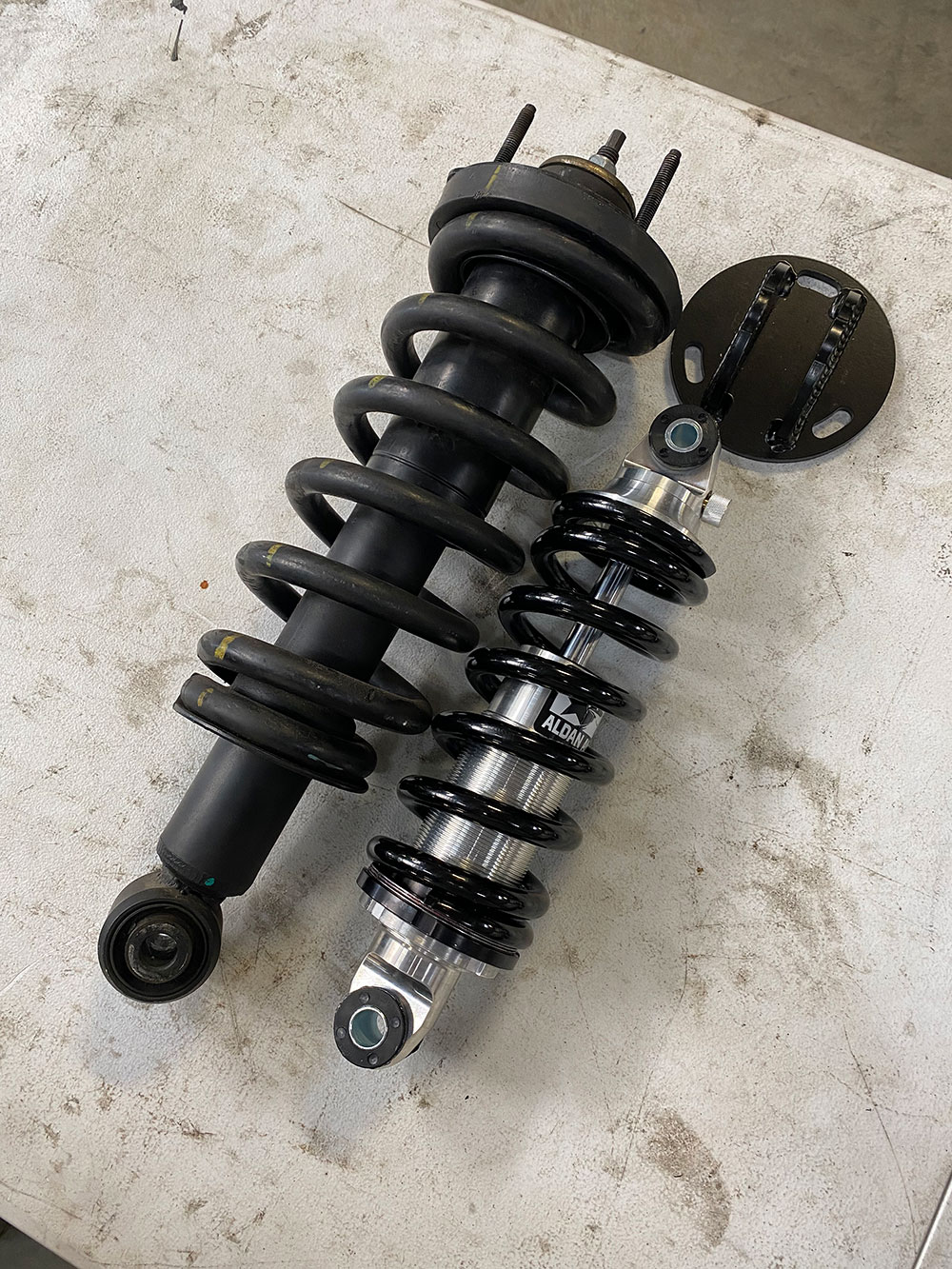 With the late-model clip you get a decent package deal: disc brakes, rack-and-pinion steering, the ability to install a modern engine/trans (including the Coyote) with ease. The only slight drawback other than the track width (which our friends at Fatman Fabrications offer an improved geometry control arm kit for!) is the standard coil-over-shocks configuration. But there is a cure for that as well—and it's without a doubt one of the most affordable and easy-to-accomplish upgrades you can do to your Crown Vic–equipped F-100 … and get amazing performance results.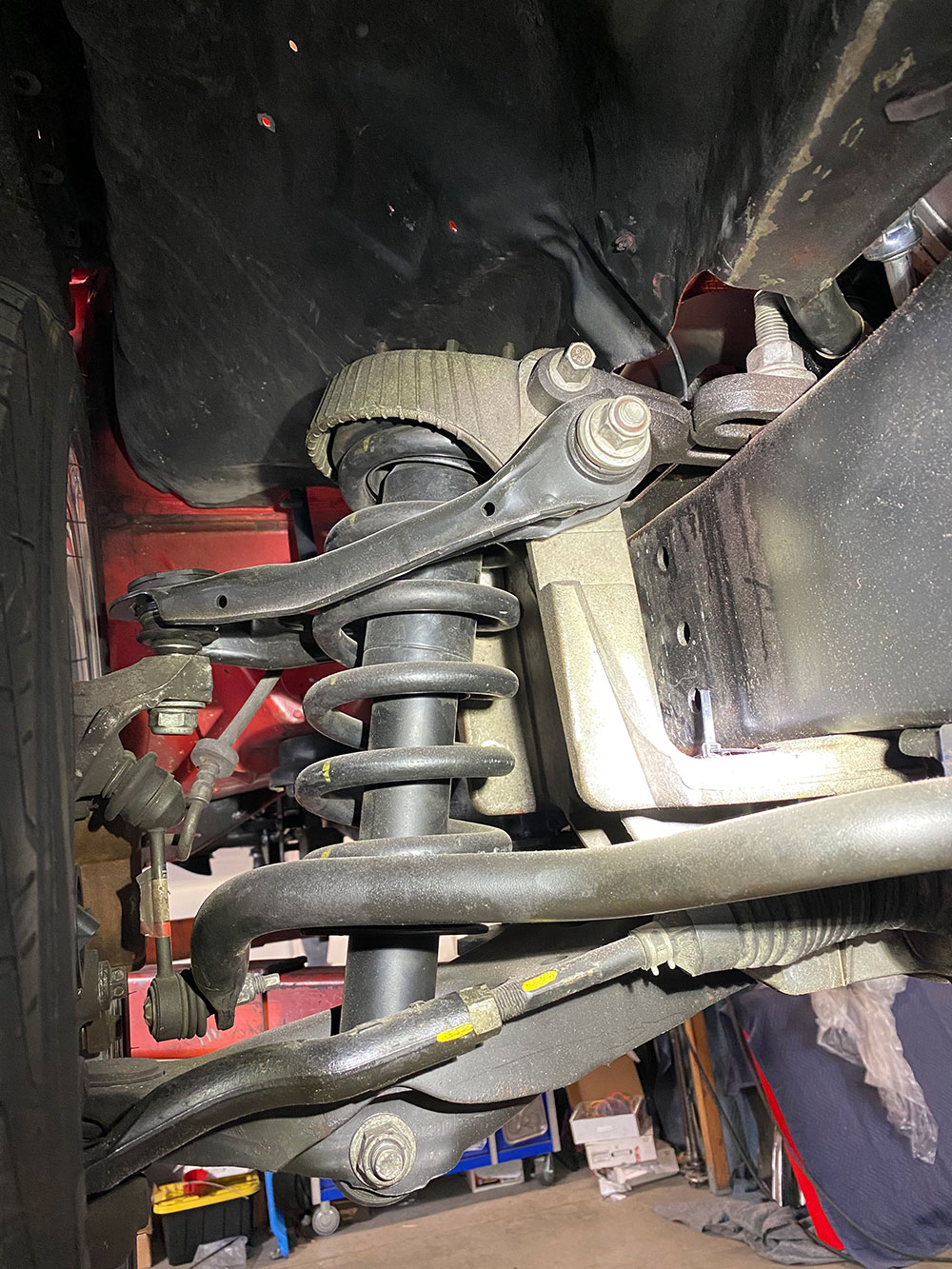 Read More: Rediscovered Passion: 5.0 Coyote Powered 1961 Ford F-100
Aldan American now offers that simple solution with their bolt-in coilover kits for the '03-11 Independent Front Suspension assembly. They're available in three spring rate options depending on your particular engine/trans (550/650/750 pounds) and offer up to a 2-inch lowered ride height (from stock with the OE coils) with a 12-position single adjustable shock absorber. For well under a grand, you can add that high-performance ride and handling your Bumpside/Dentside deserves—and we're going to show you just how easy they are to install.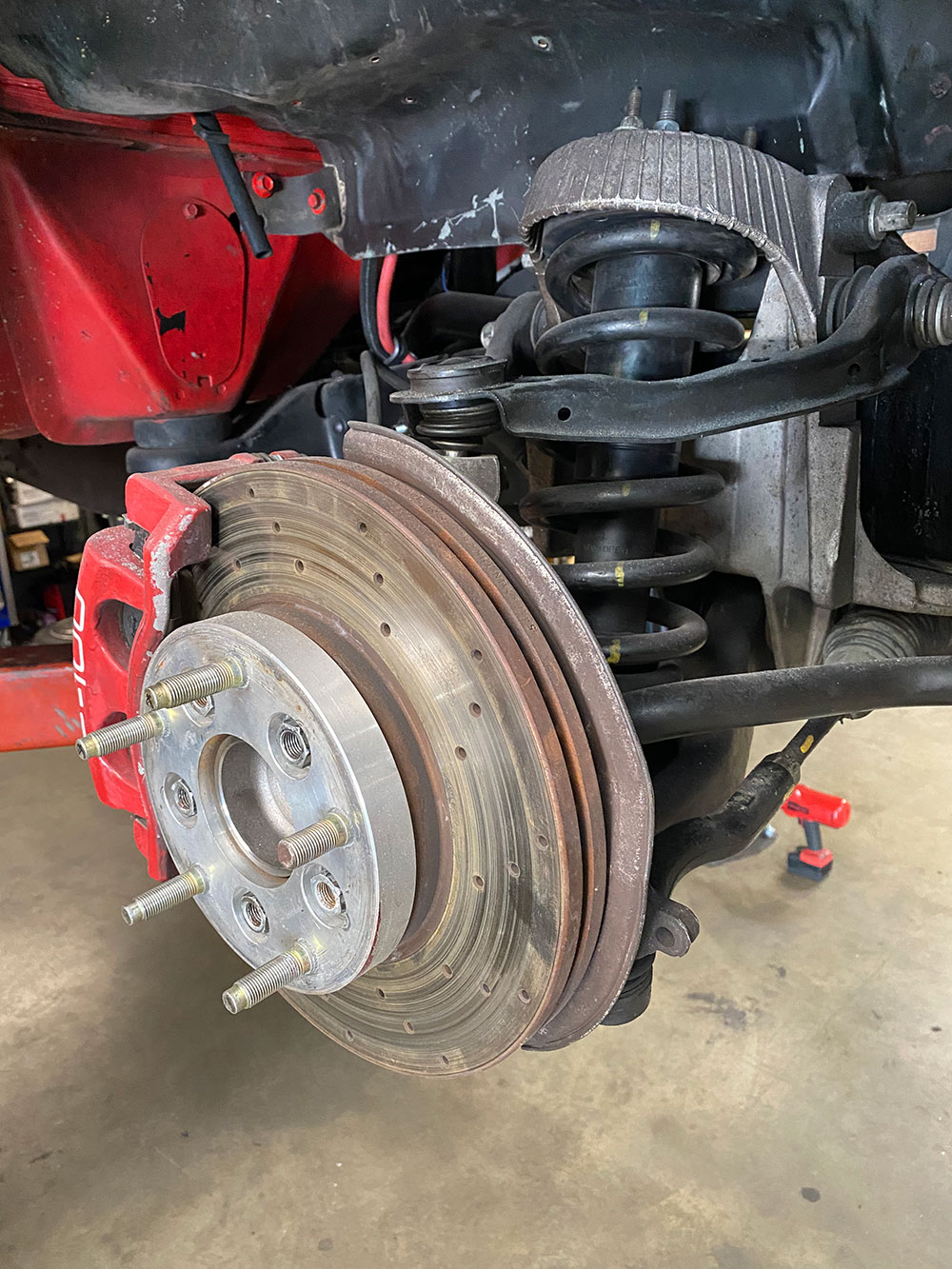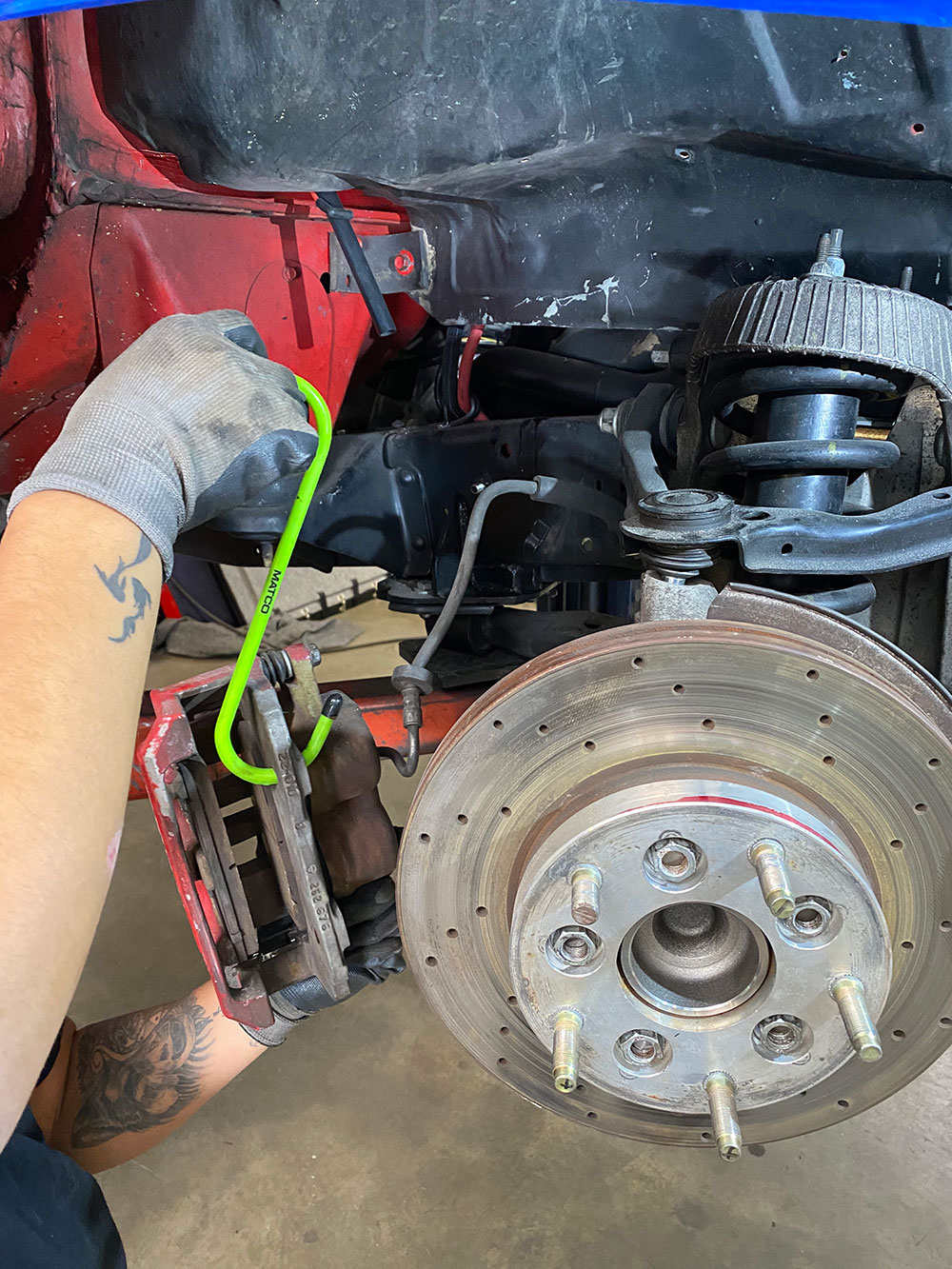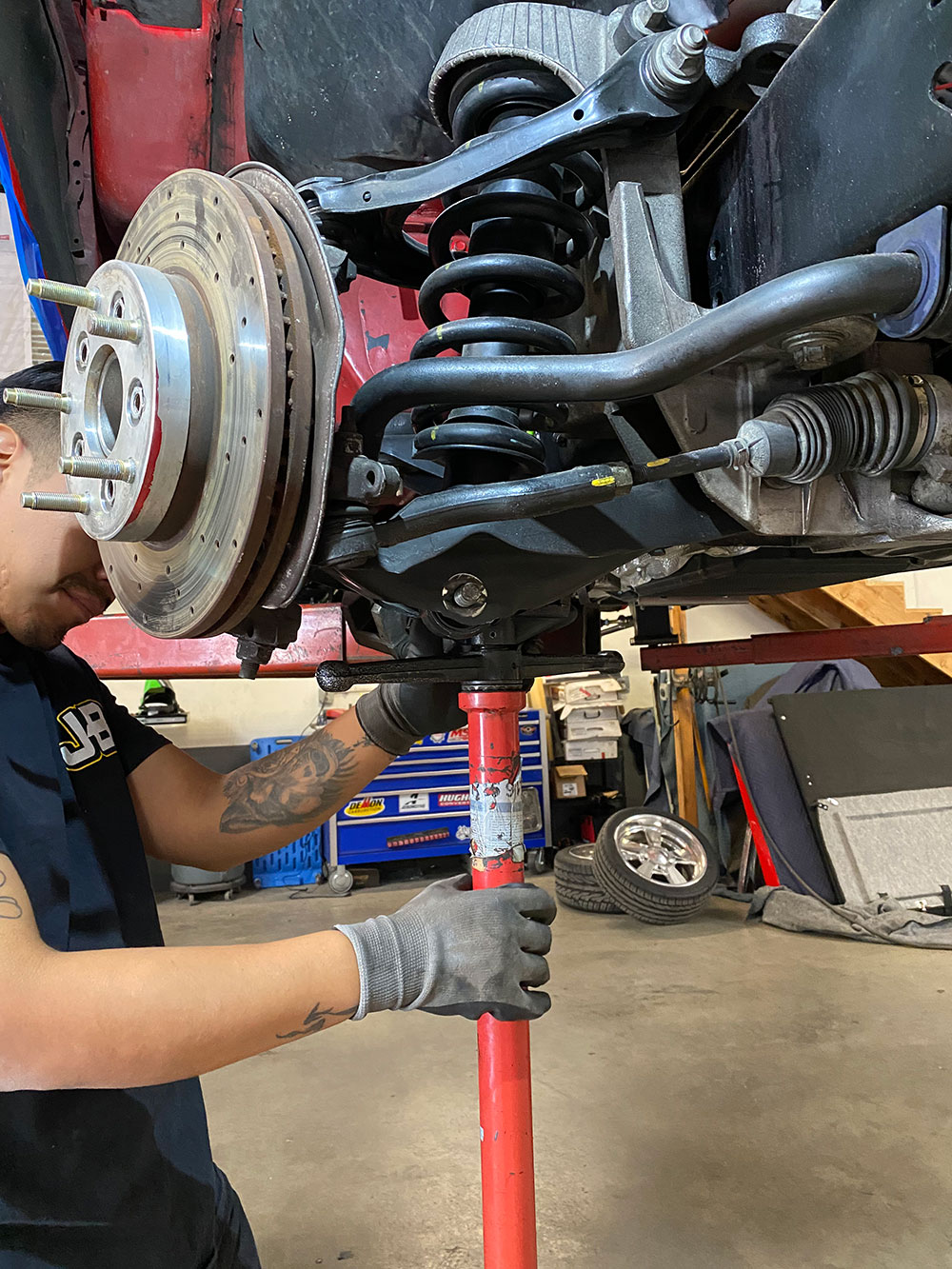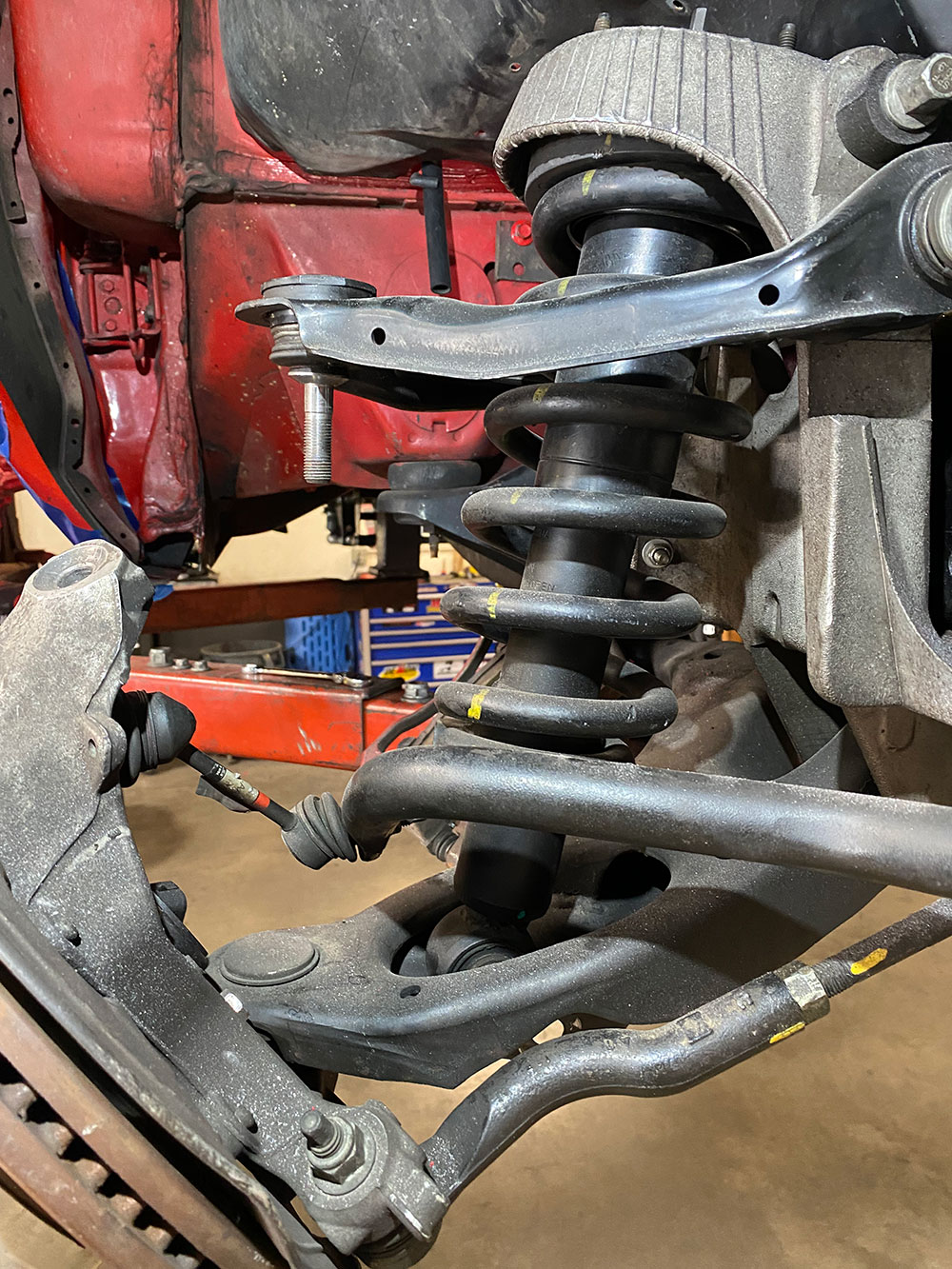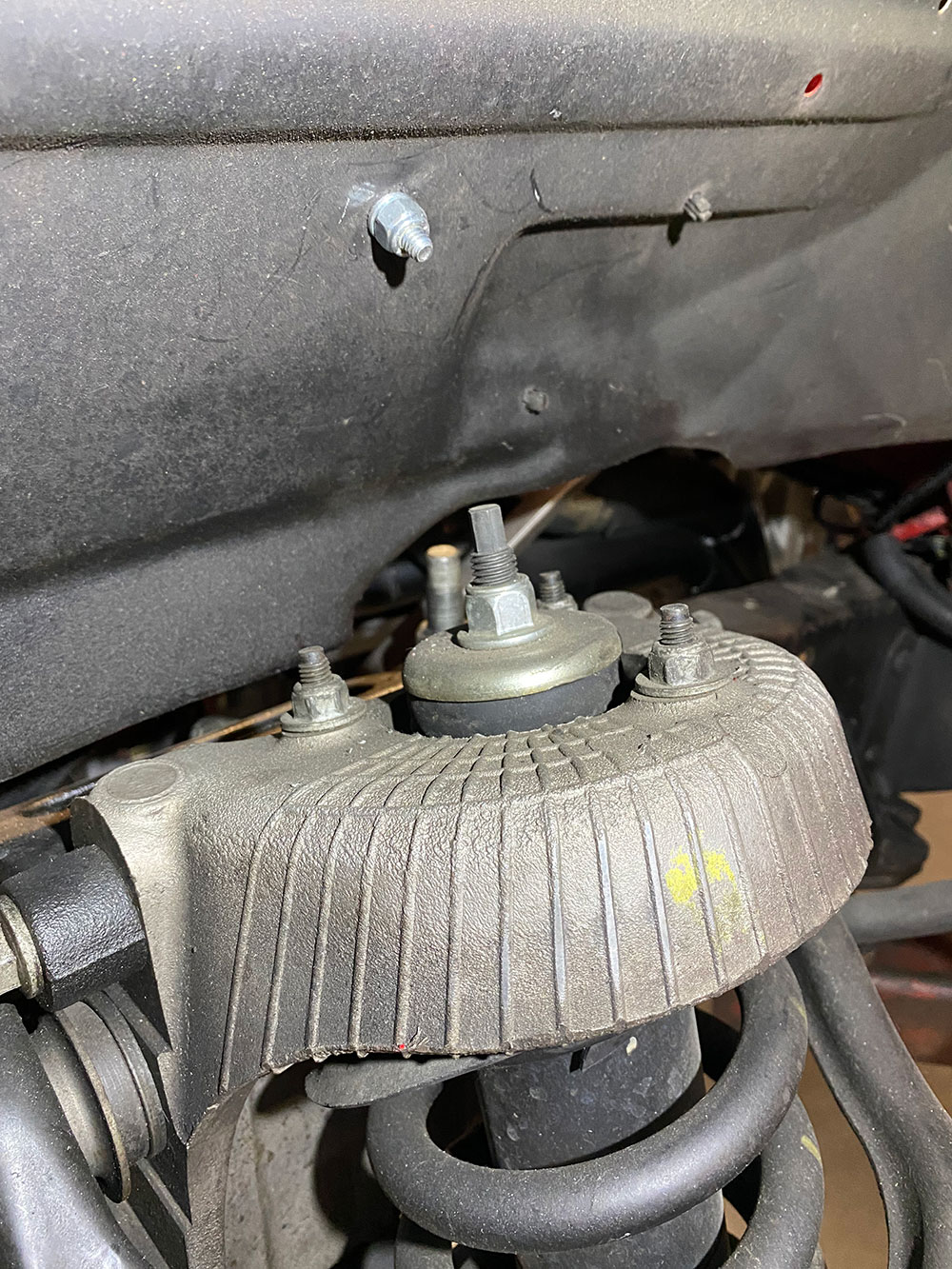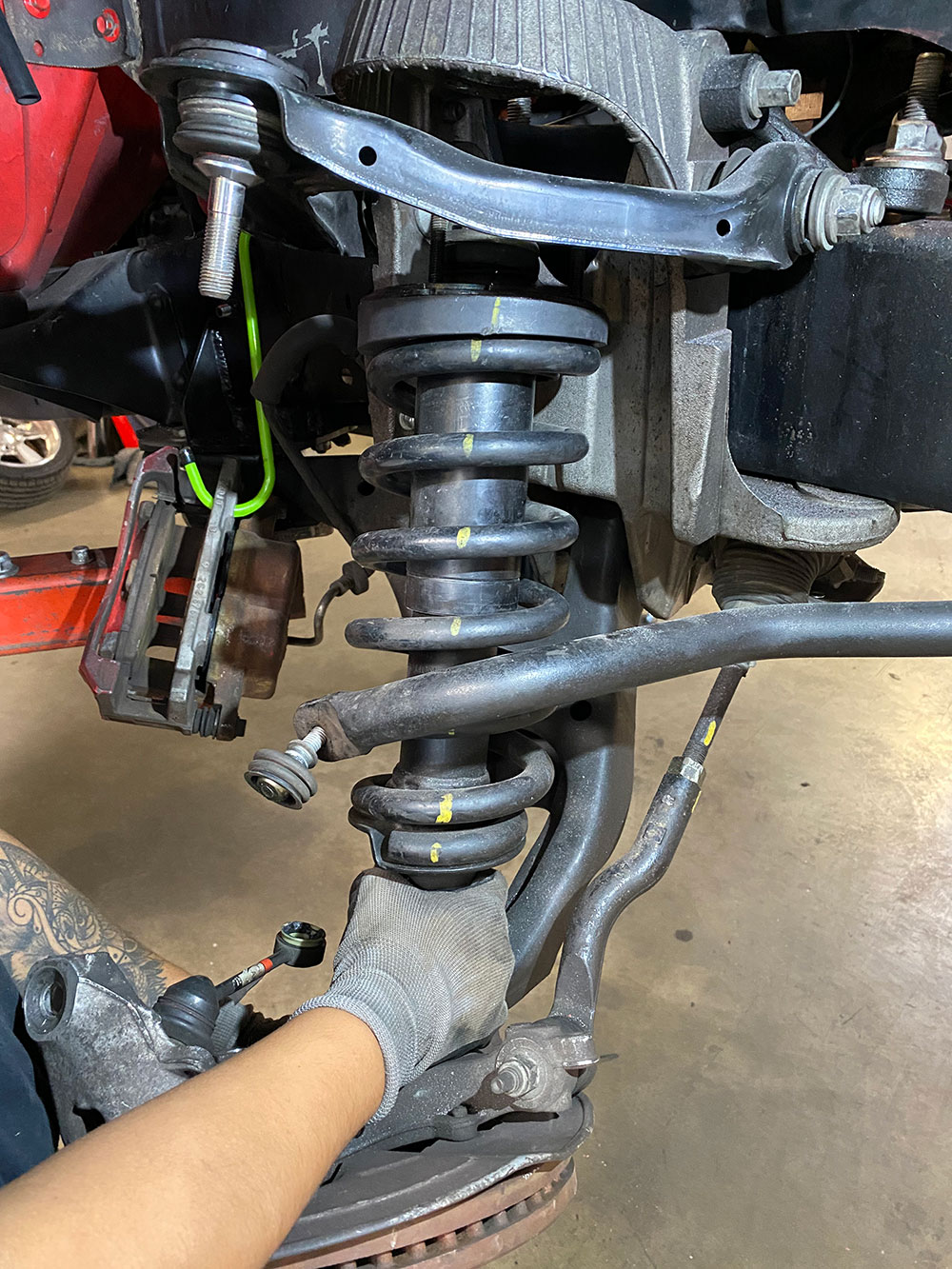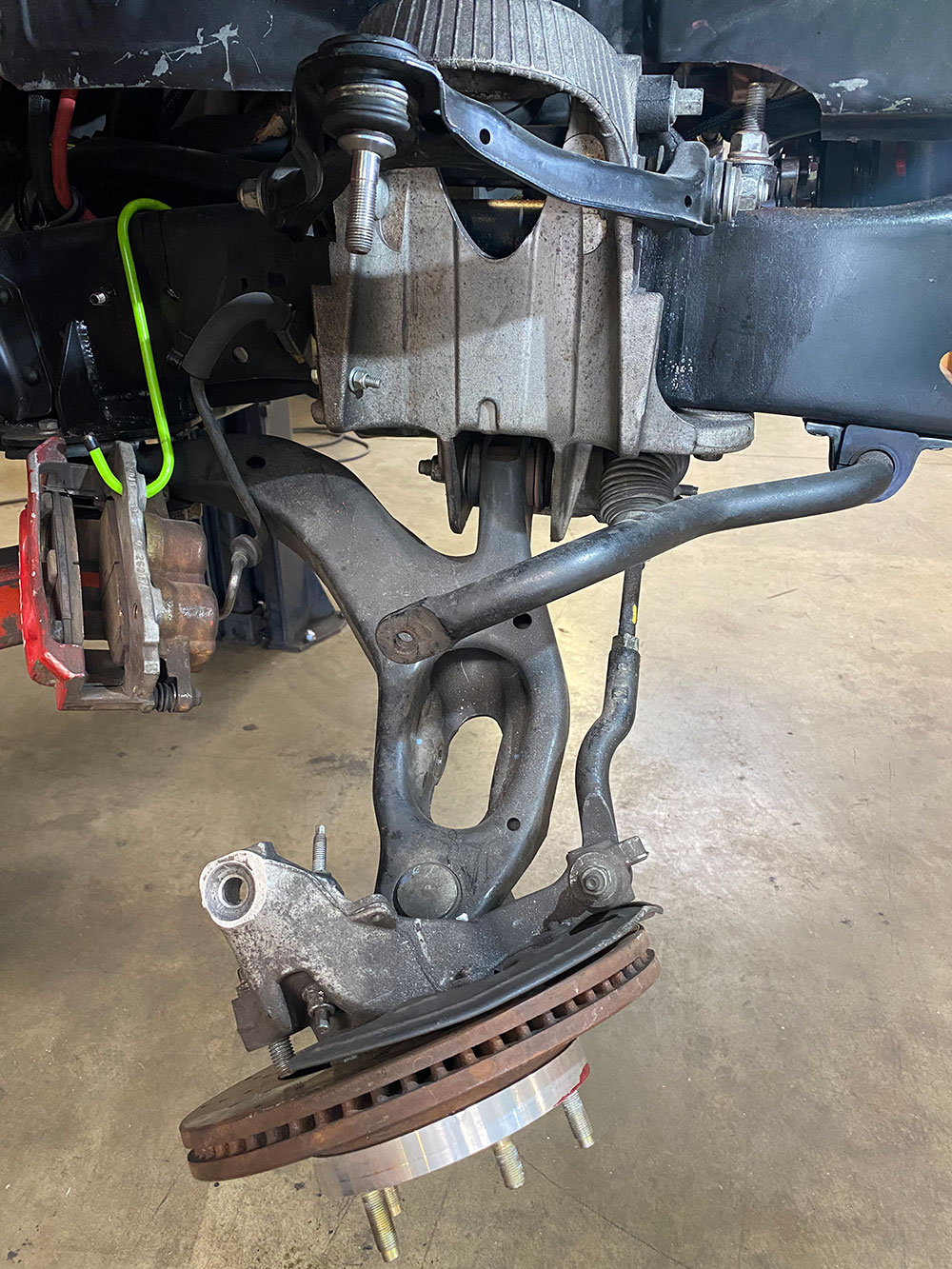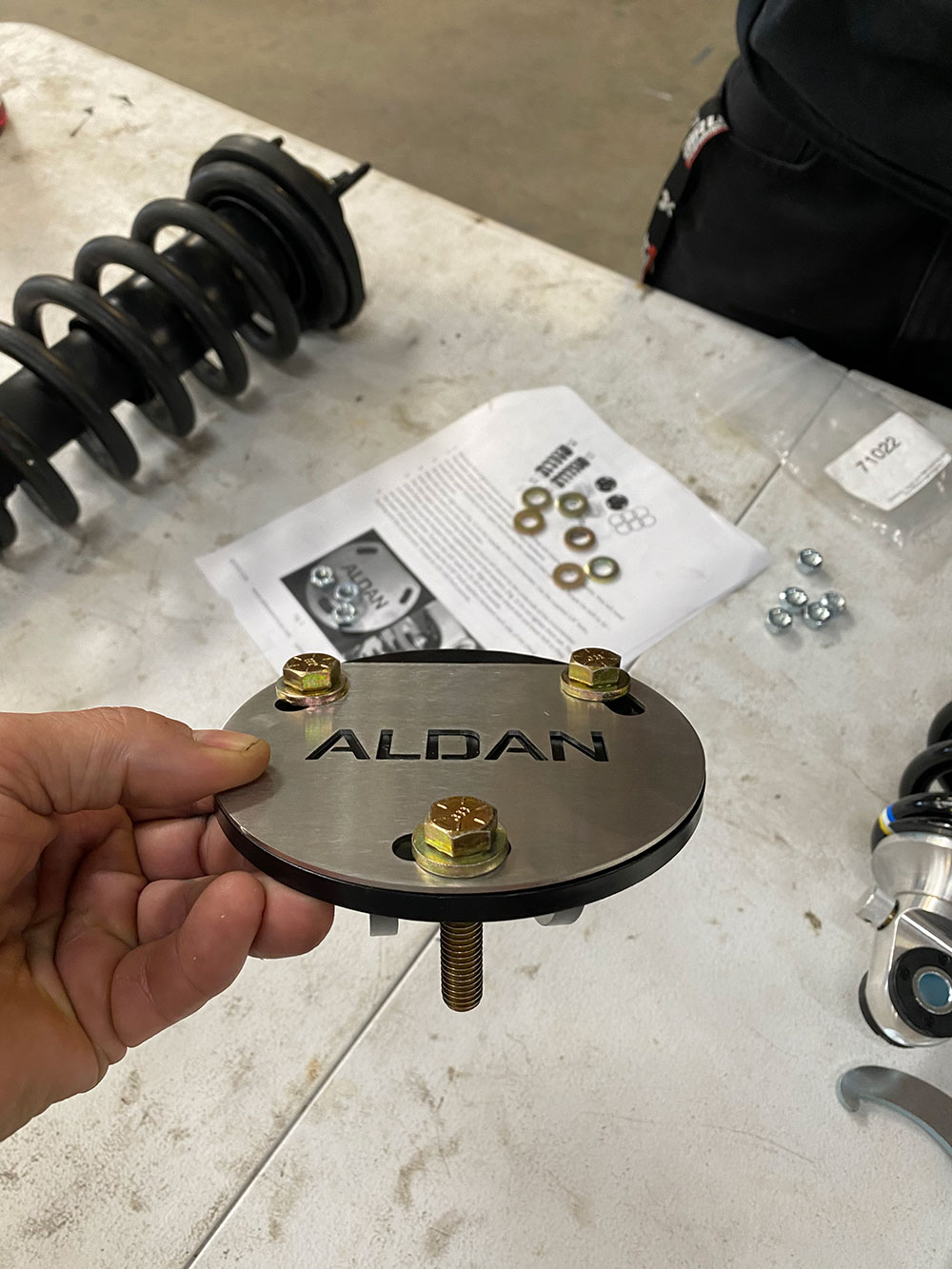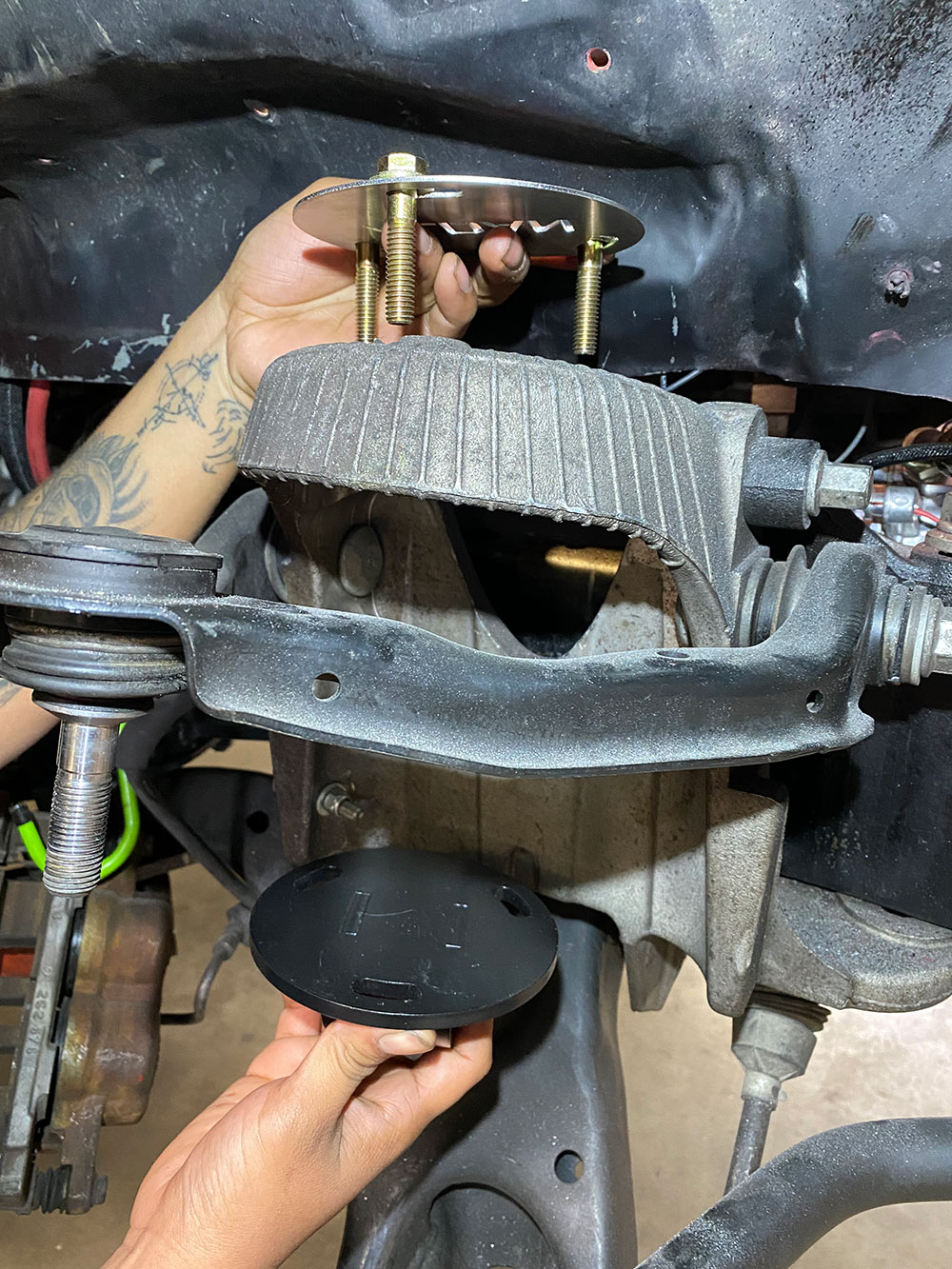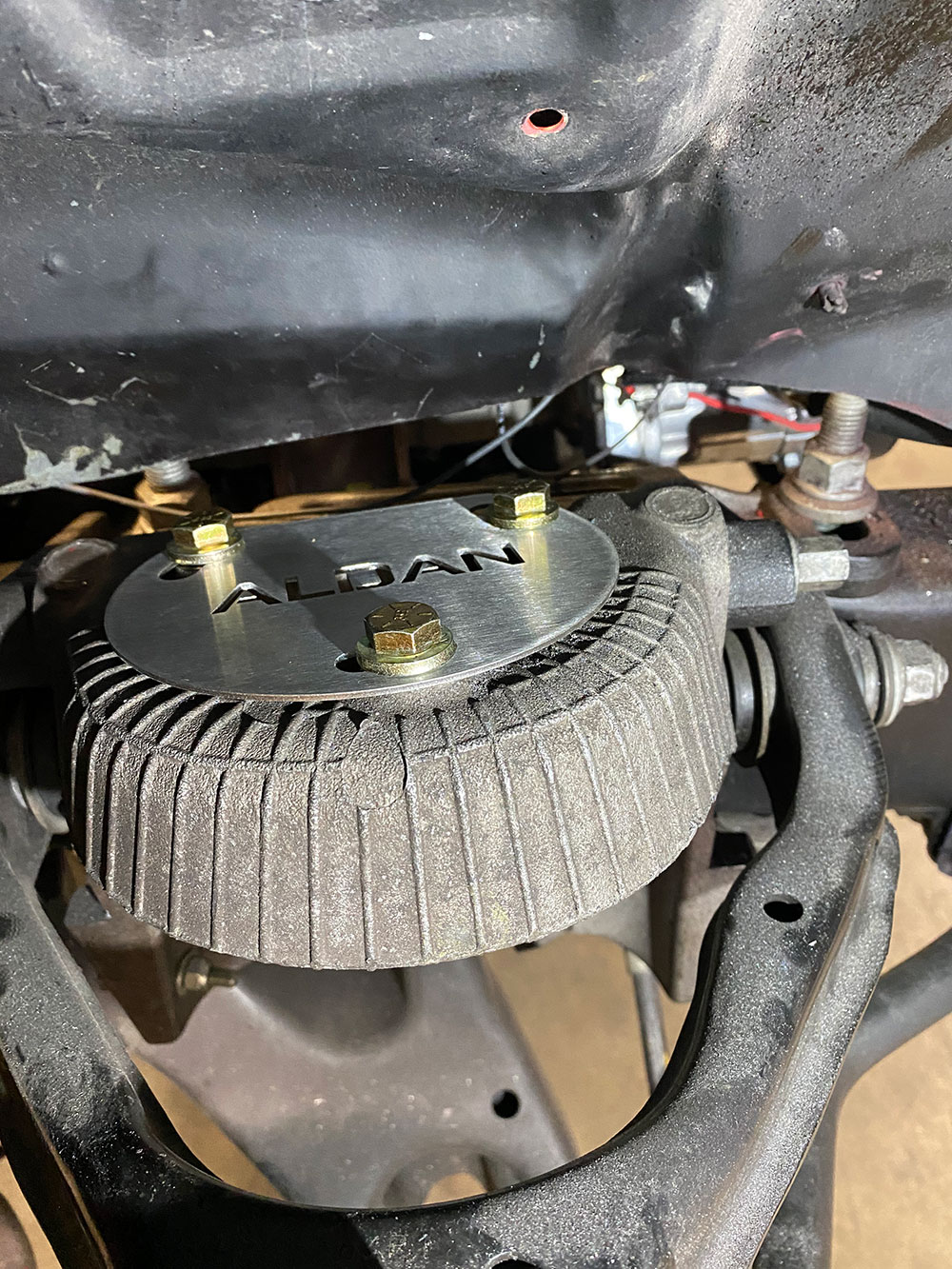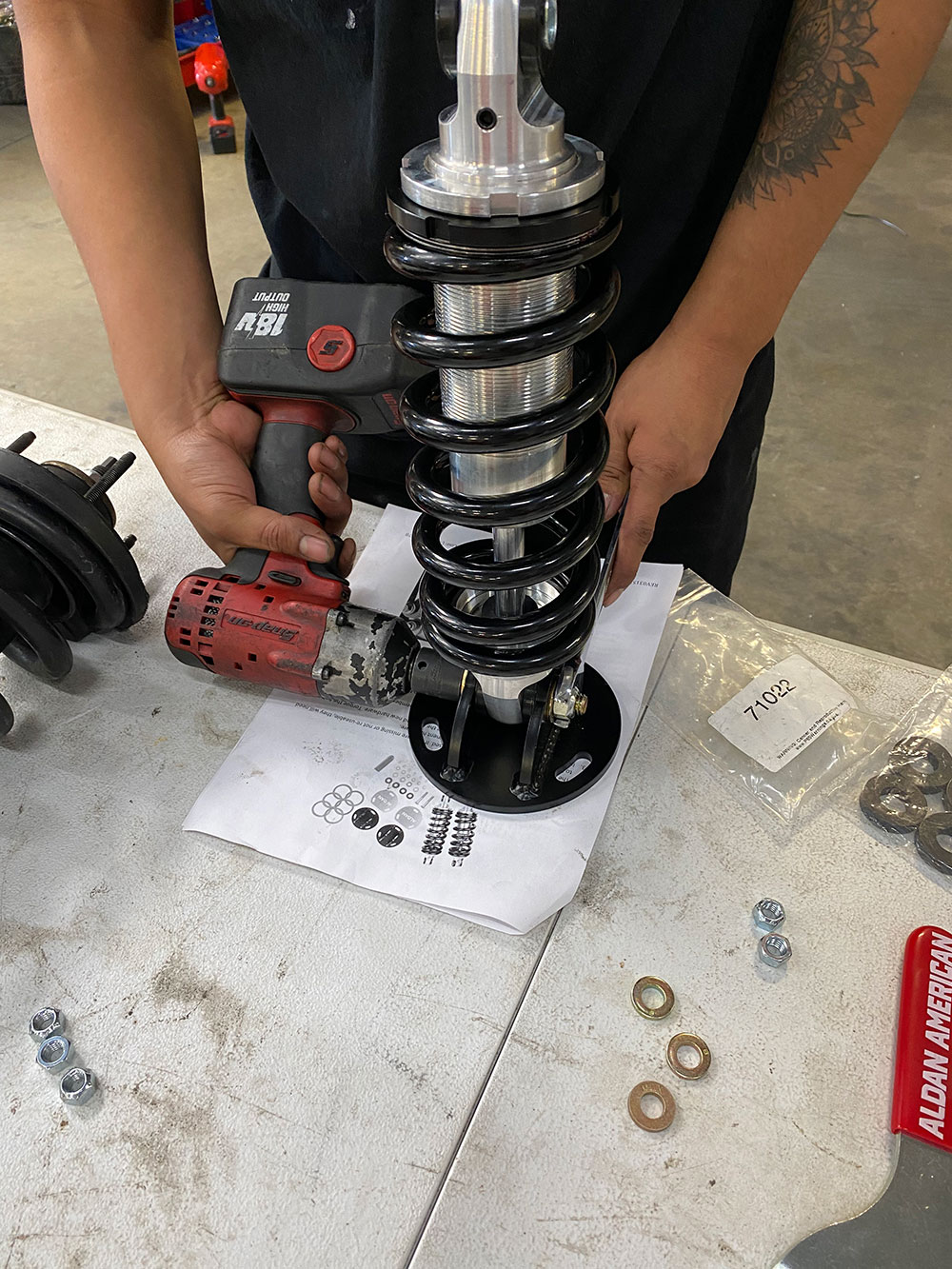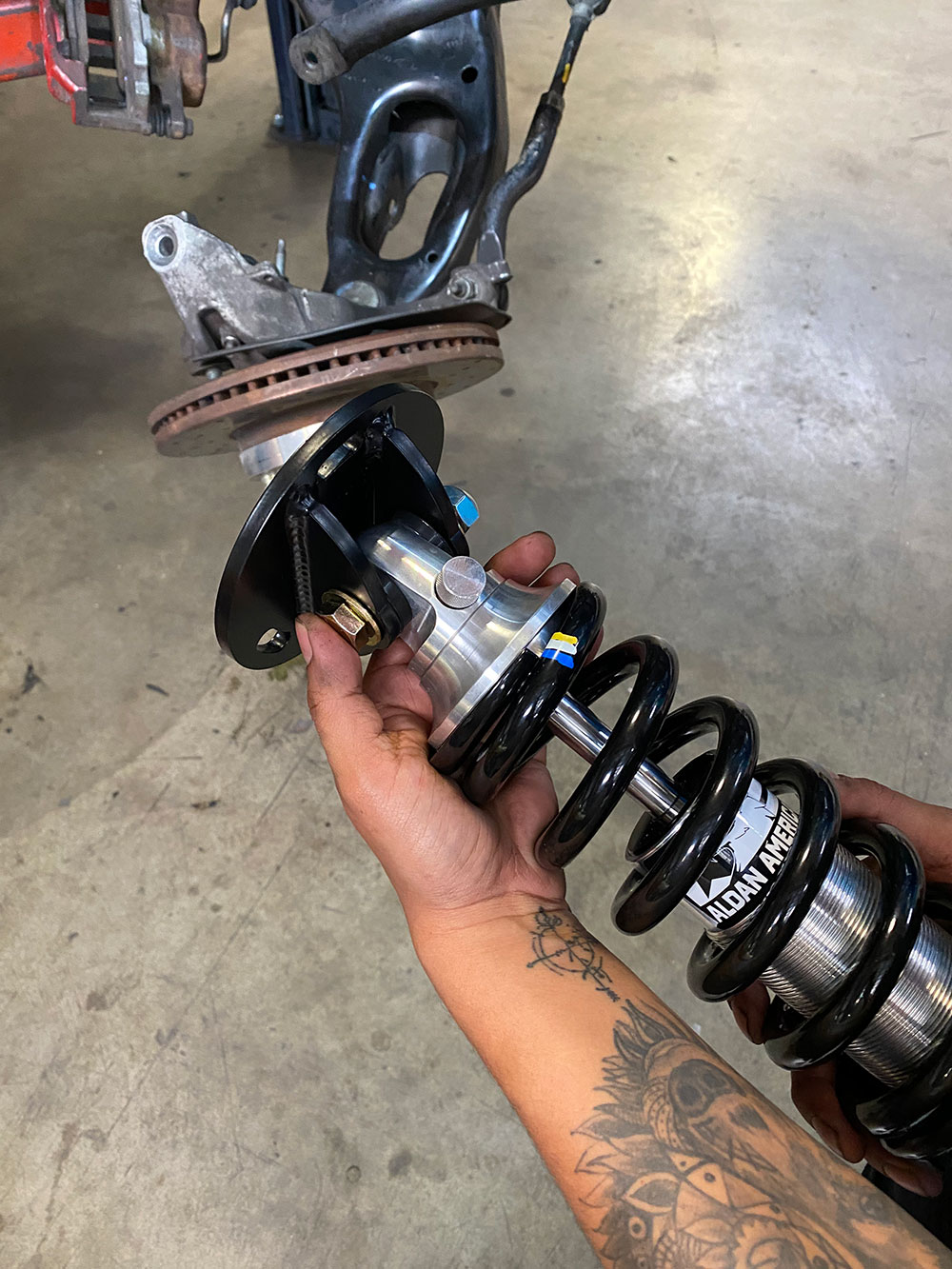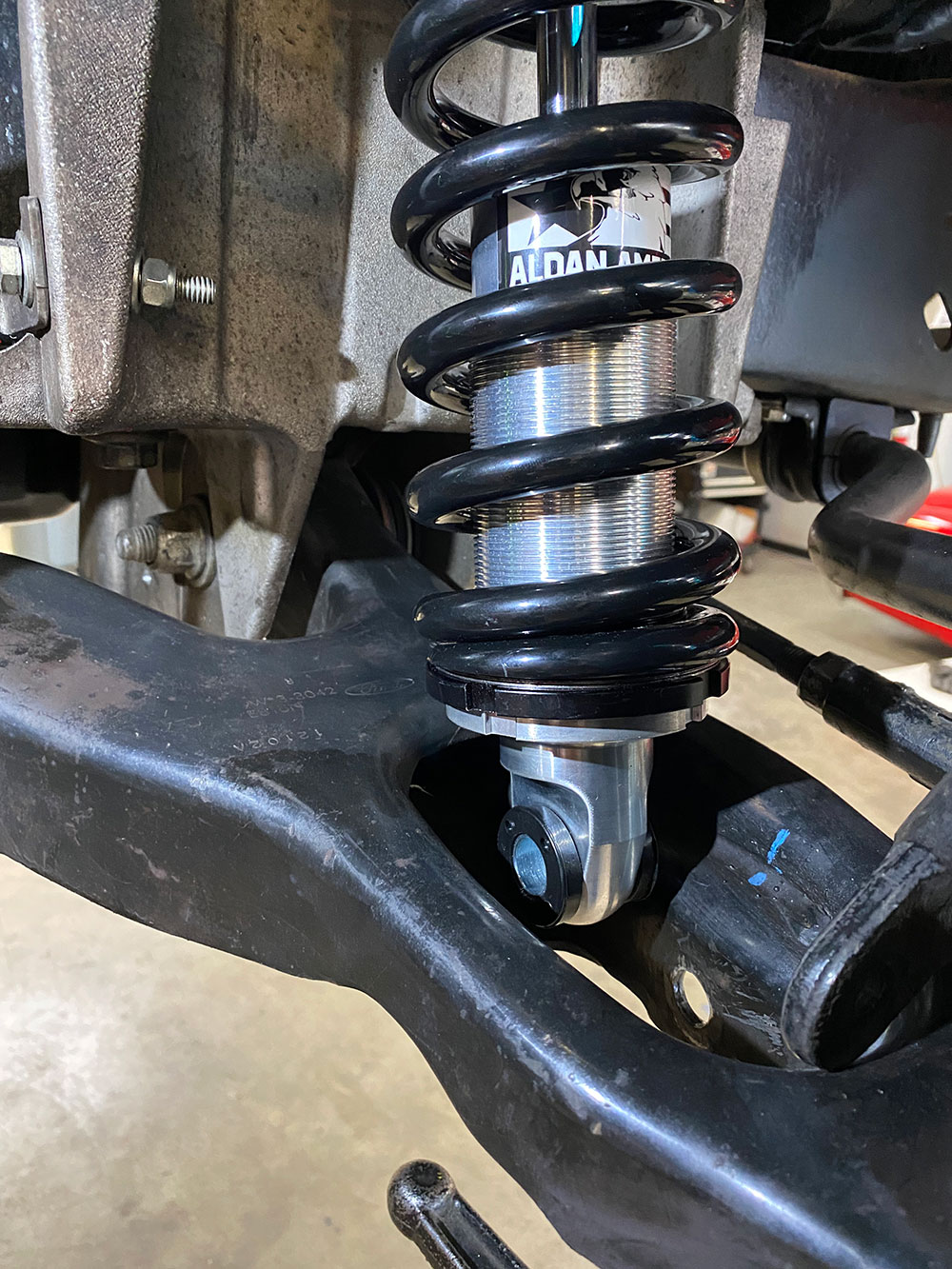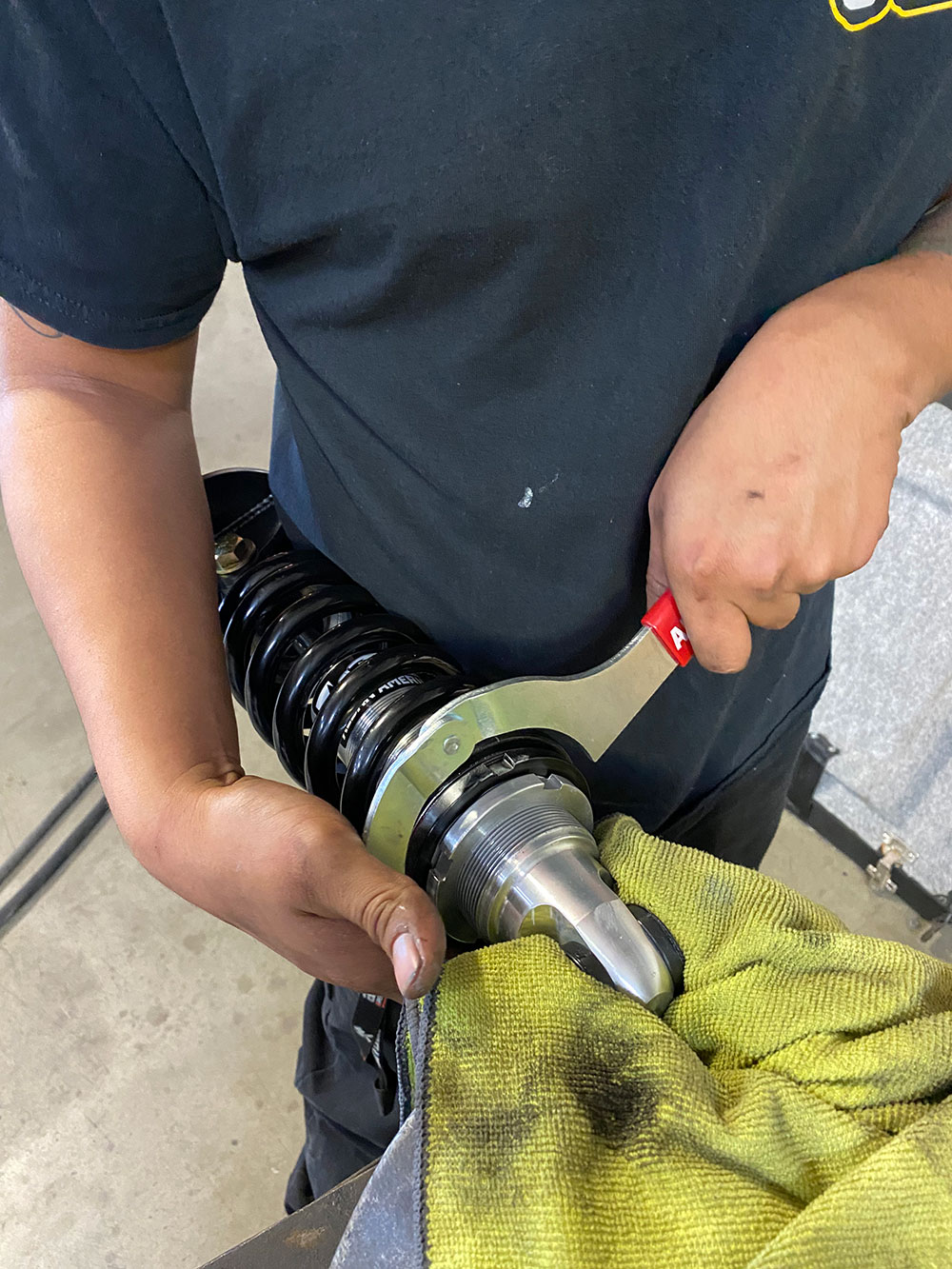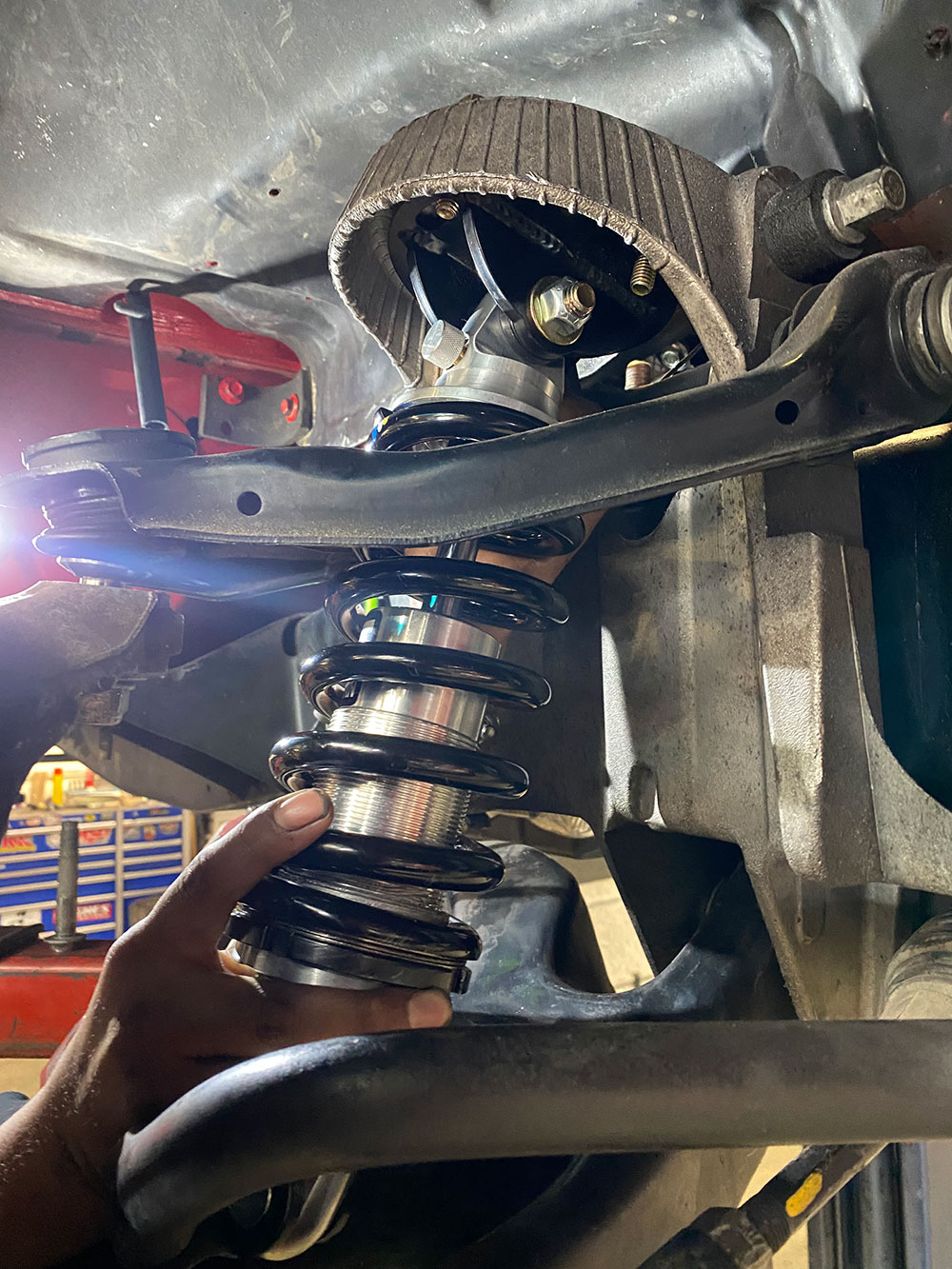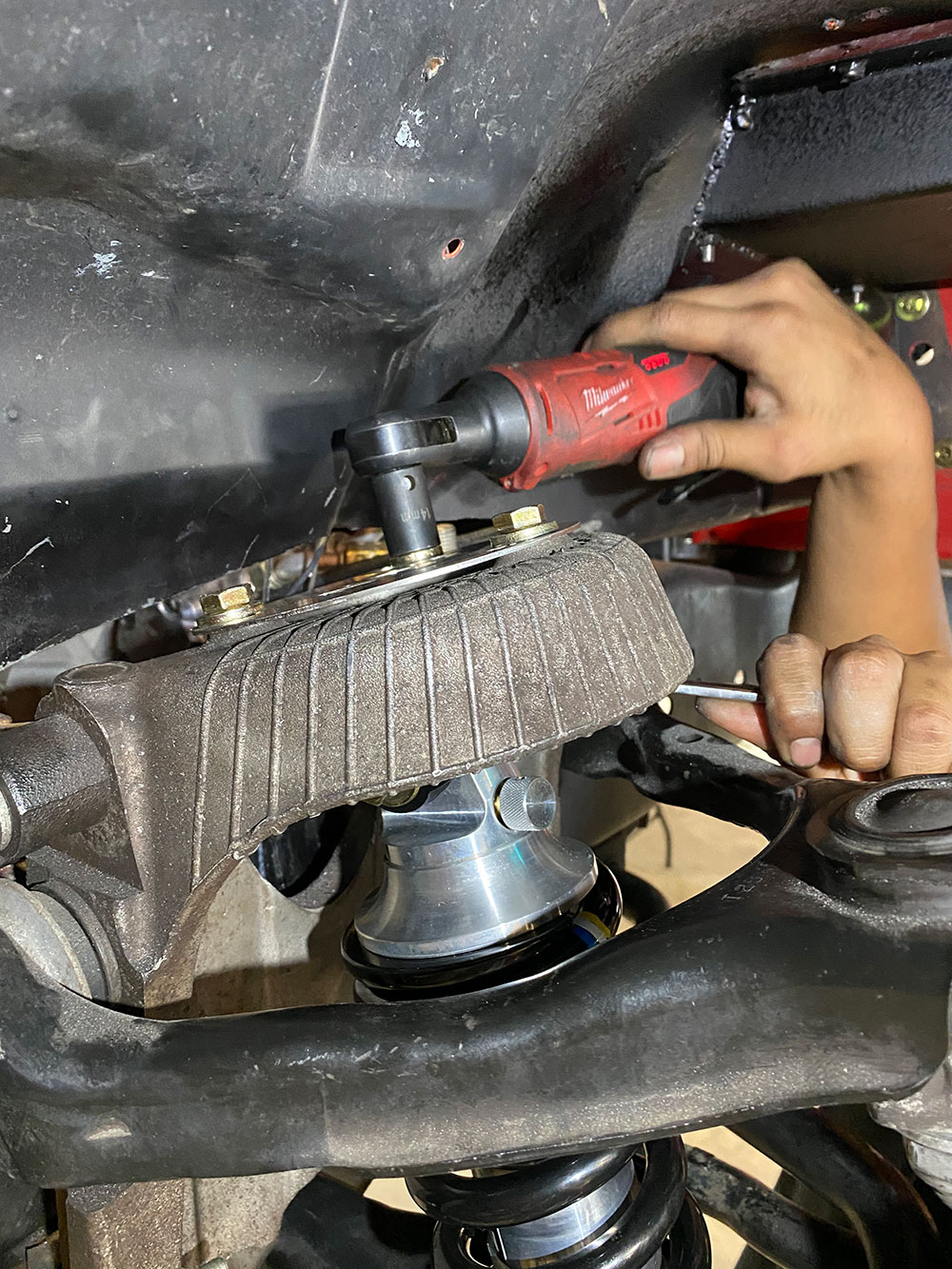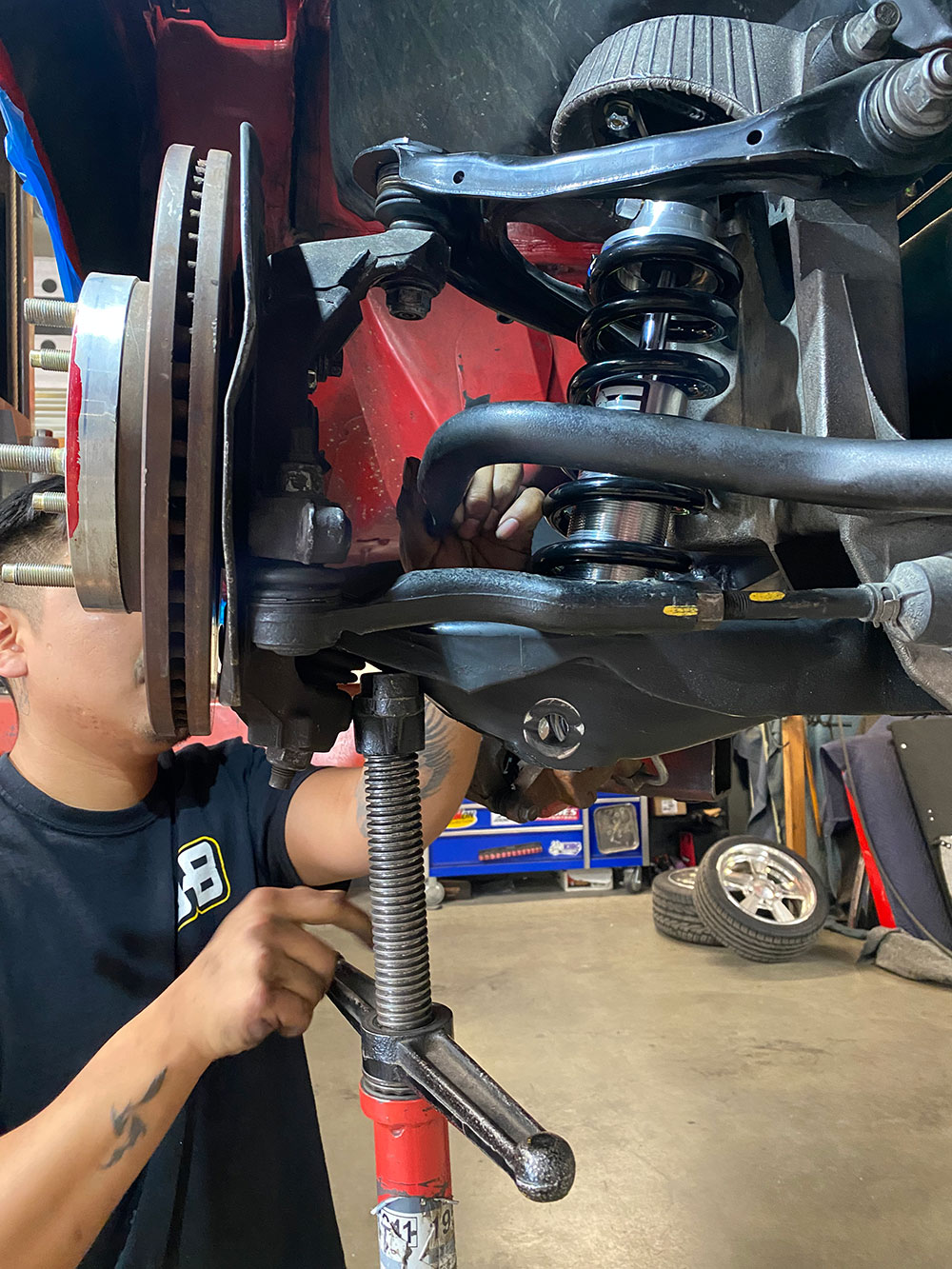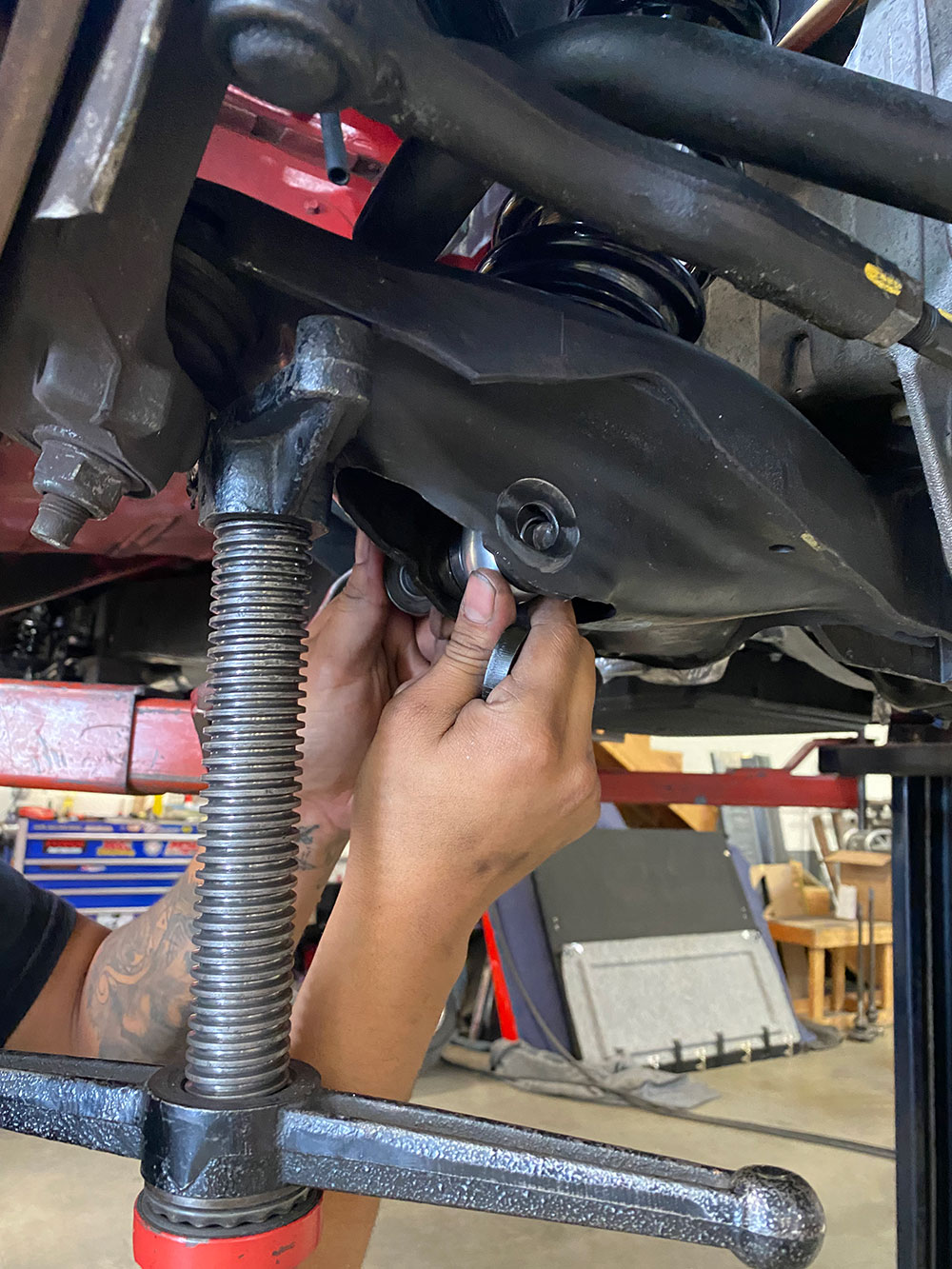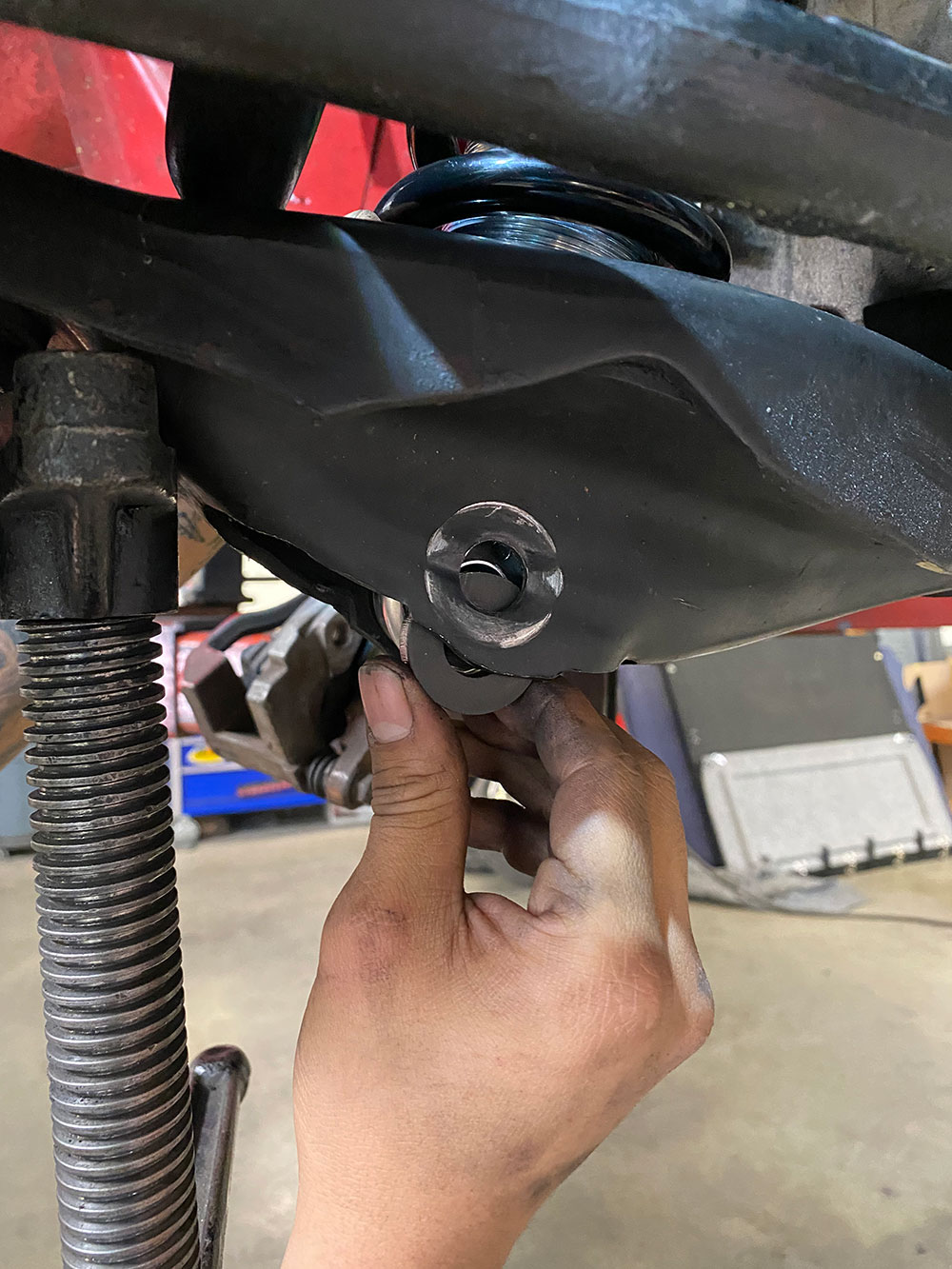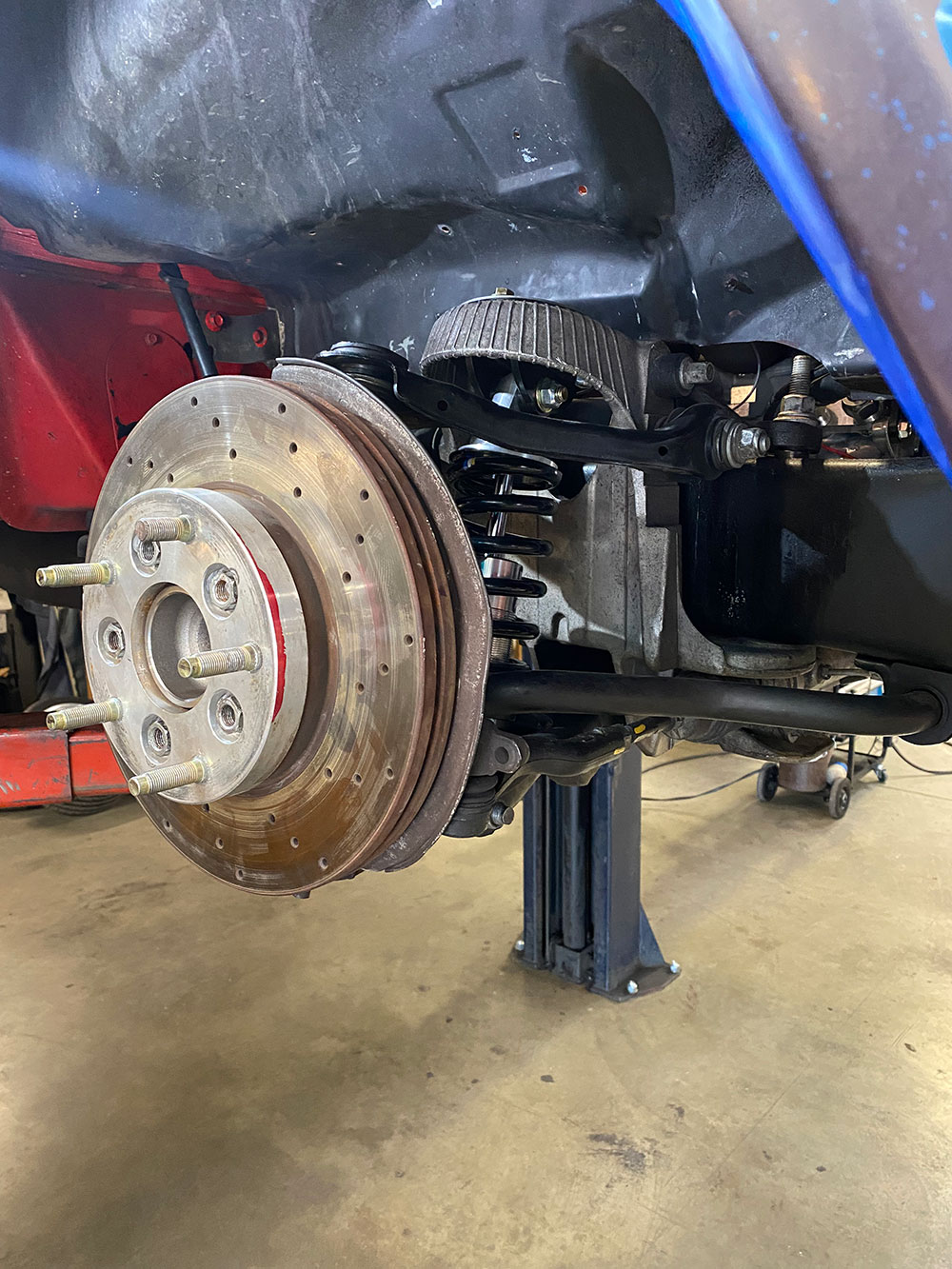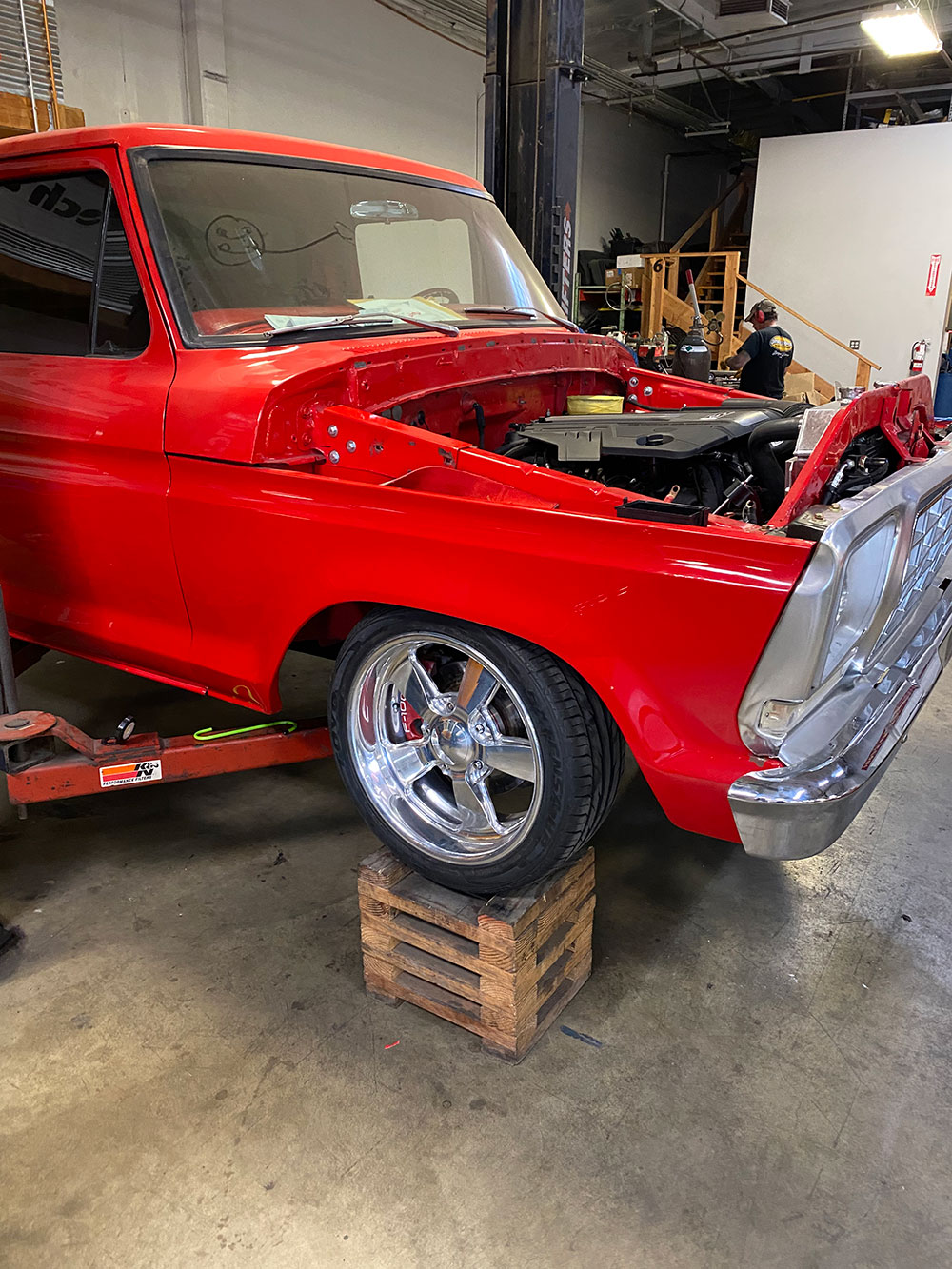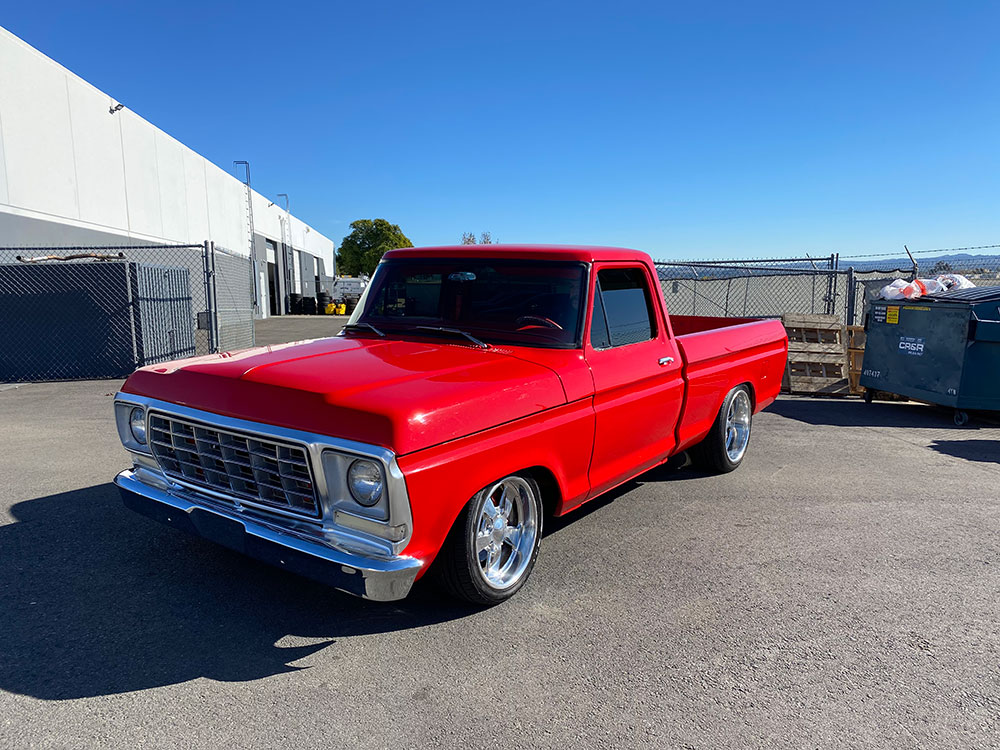 Source
Aldan American
(310) 421-0685
aldanamerican.com