"Reliquia Familiar" Alex Rosales' Family Heirloom 1953 Chevy Truck
By Rob Fortier   –   Photography by Michael Christensen
Nothing makes a story more heart-warming than having a little family history tied into it … but this one's extra special, as Alex Rosales' 1953 Chevy is ALL about family!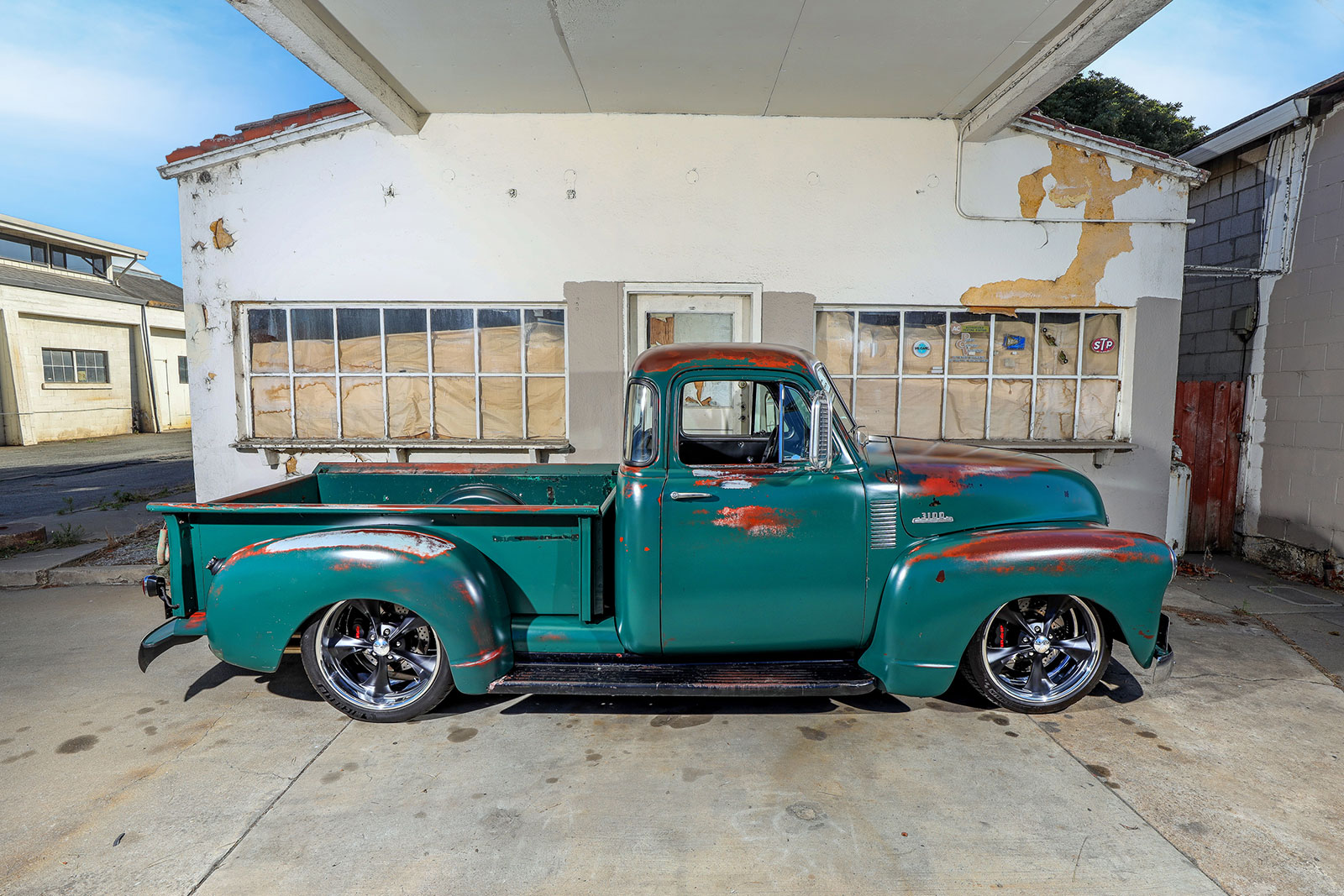 "It had always been a dream of mine to one day restore my great-grandfather's truck and be able to have my family ride in it and maybe one day have my kids drive it," Alex says. "I wanted to keep the truck's body and interior as close to original as possible and leave the natural patina but went with a modernized chassis and drivetrain so it would run like a late-model, high-performance car (or better).
Read More: Rare Beauty Ram Truck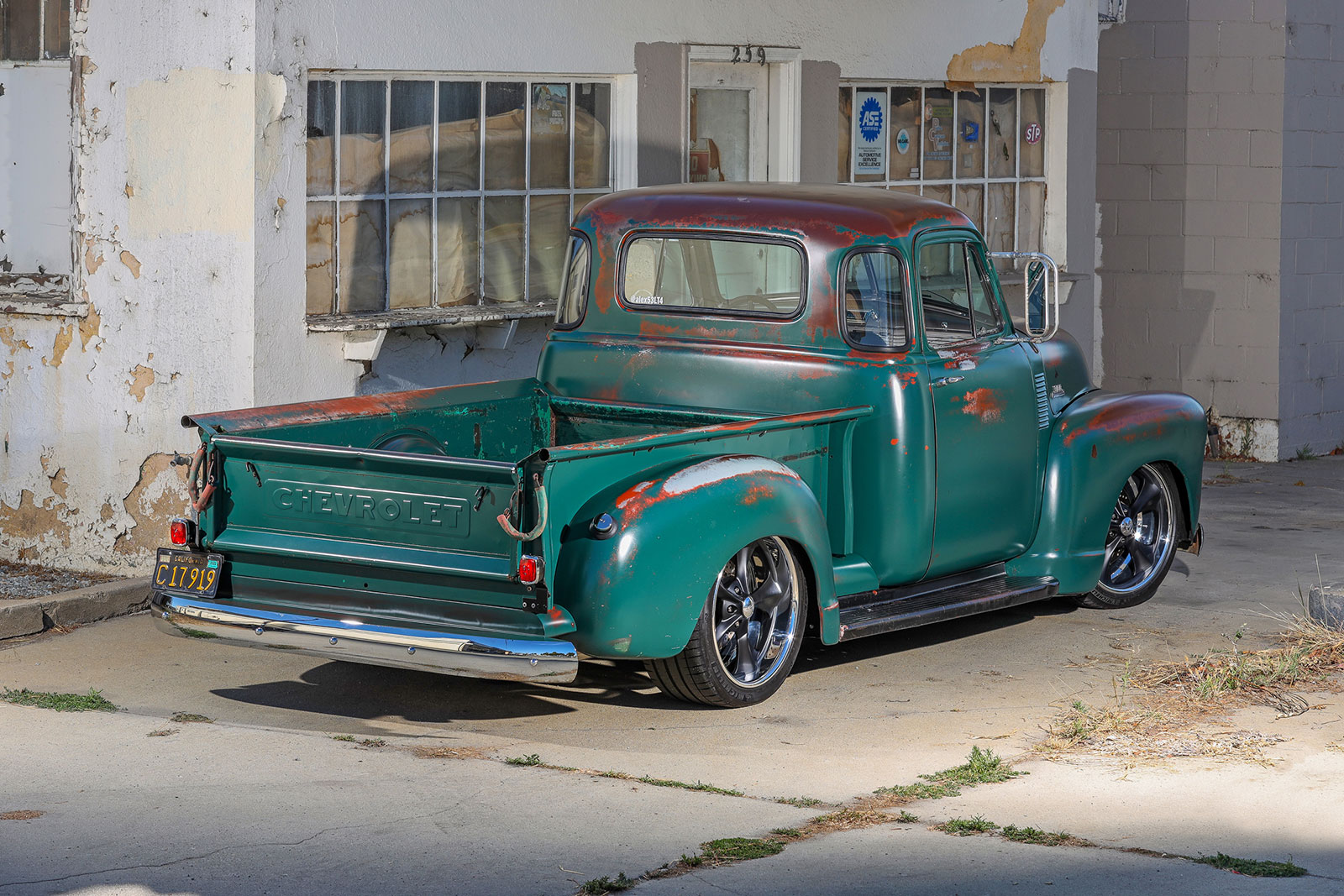 "The truck has been in the family since 1953. My mother's grandfather bought the truck at Davis Chevrolet in Redwood City, California, in 1953. He enjoyed it for many years and even took it on a long journey to Zacatecas, Mexico. As a young kid I would drive to the Coors recycling center in Redwood City and the grocery stores with my great-grandparents in the truck. My great-grandfather would sometimes have me start the truck with his cane (it was a foot starter) since I couldn't reach.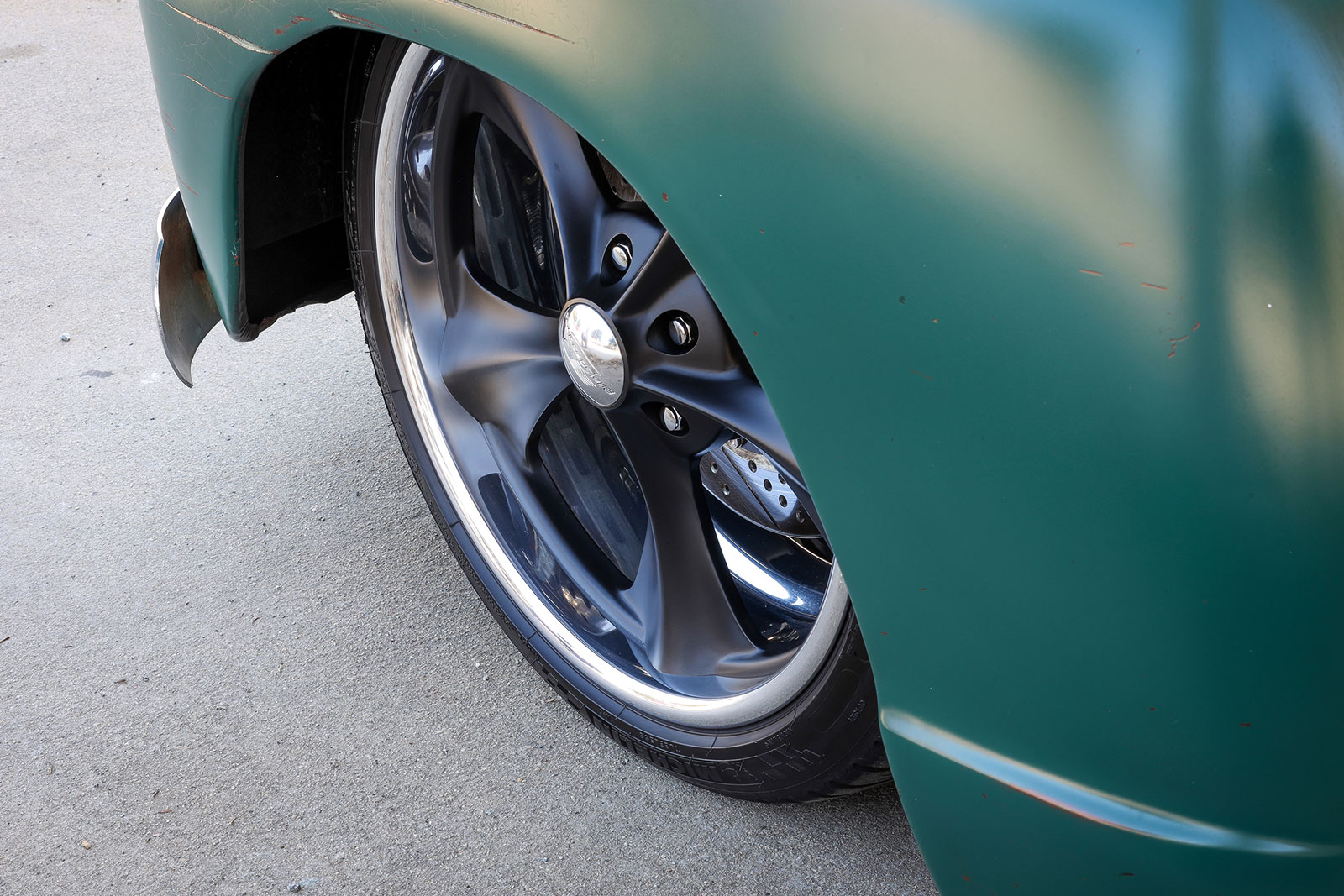 When my great-grandparents died their kids didn't have any interest in the truck, so with the help of my mom and her dad, I was able to acquire the truck at age 14. Up until this time it had been kept in a garage. At that time my dad and I started going through the mechanics of the truck. We rebuilt the carburetor, changed brake lines, recoated the inside of the gas tank, and did a typical routine tune-up.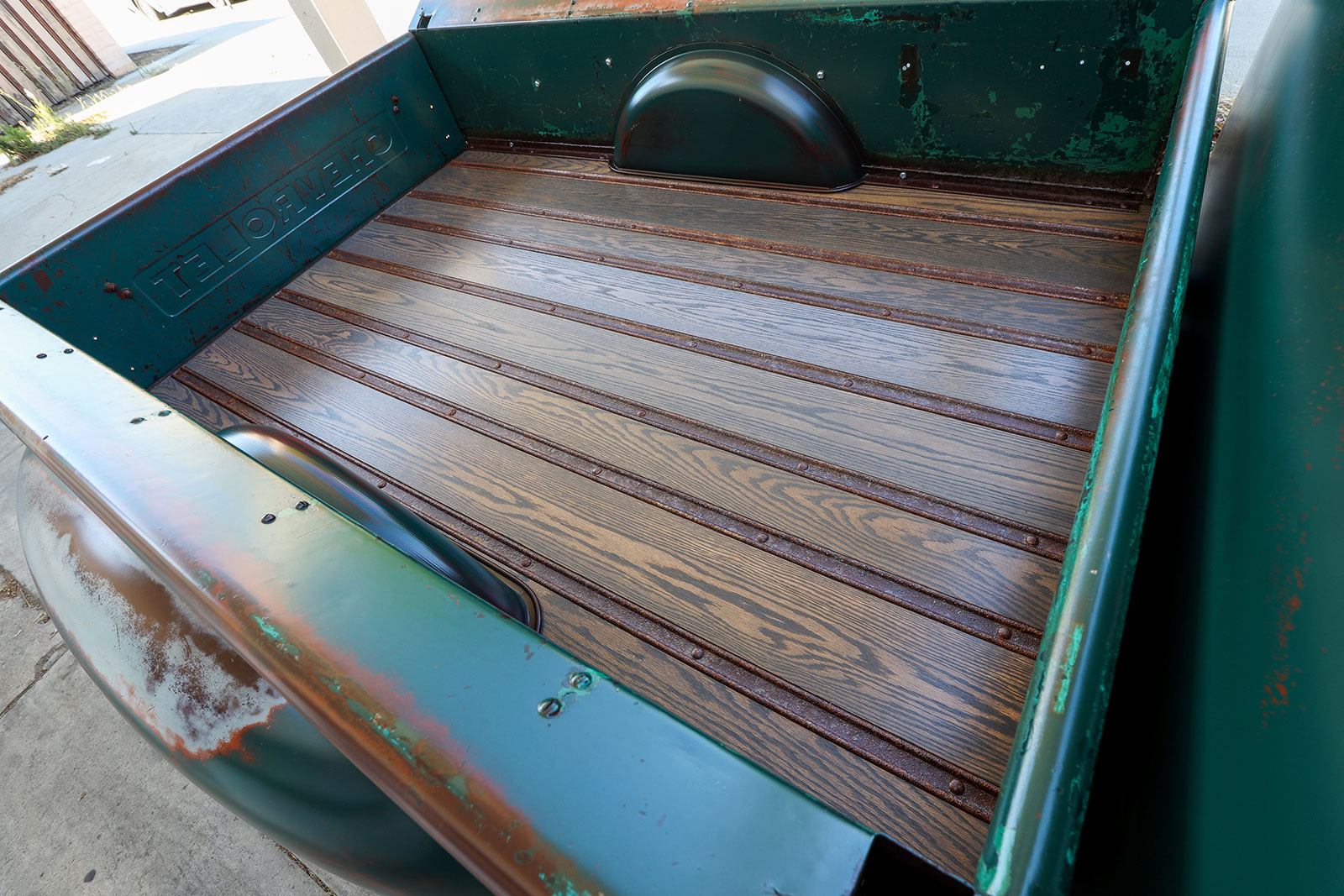 This truck was how I learned to drive a manual vehicle and was my primary vehicle once I turned 16. By the time I turned 17 I had lost some interest in the truck and got into Volkswagens. The truck sat 22 years in the driveway until I decided to start rebuilding it a few years ago. I debated on keeping it original or going the high performance route. Ultimately, I chose the high performance direction so I could travel greater distances with the truck and have some fun with the truck on the track one day.
Read More: Modern Patina, Modern Performance '57 GMC WideSide
"In 2017 I began disassembling the truck and purchased a Roadster Shop rolling chassis and a GM Gen V LT4 crate engine. I was able to get the body transferred over to the new chassis with the motor and a Stage IV Gearstar 4L80 transmission and realized I needed more space and some extra help to complete the build. In 2019 the truck went to Gary's Rods and Restorations where they did amazing work and got it almost complete. It came back to my garage where I did the wiring for the truck and had the honor of doing the first startup at home. After doing the shakedown on the truck and getting all the bugs fixed, Top Notch Upholstery put the final touches on the interior and it was ready to go!"
Read More: Farm Fresh 1967 Ford F250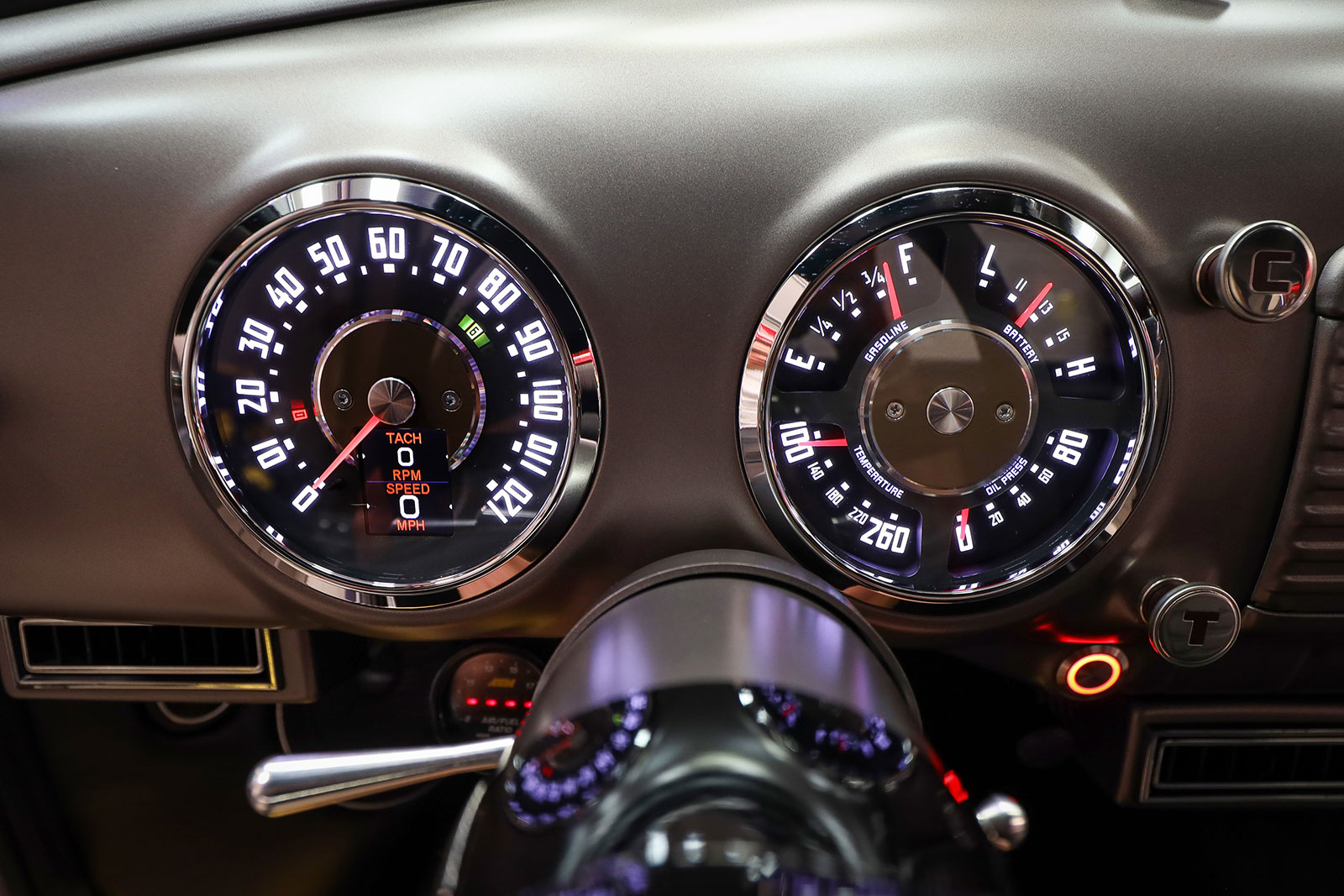 Alex's "Reliquia Familiar," aka family relic, pickup is truly just that—not a recreation but rather a properly updated rolling treasure. Above and beyond what he mentioned, here are some more details of his naturally patina'd keepsake: The Roadster Shop Revo chassis features the company's proprietary Independent Front Suspension and Strange Engineering 9 inch rear end with a triangulated four-link rear, adjustable Afco coilovers, and Baer brakes capped with 20-inch Daggers from Billet Specialties wrapped in Michelin Pilot Sports.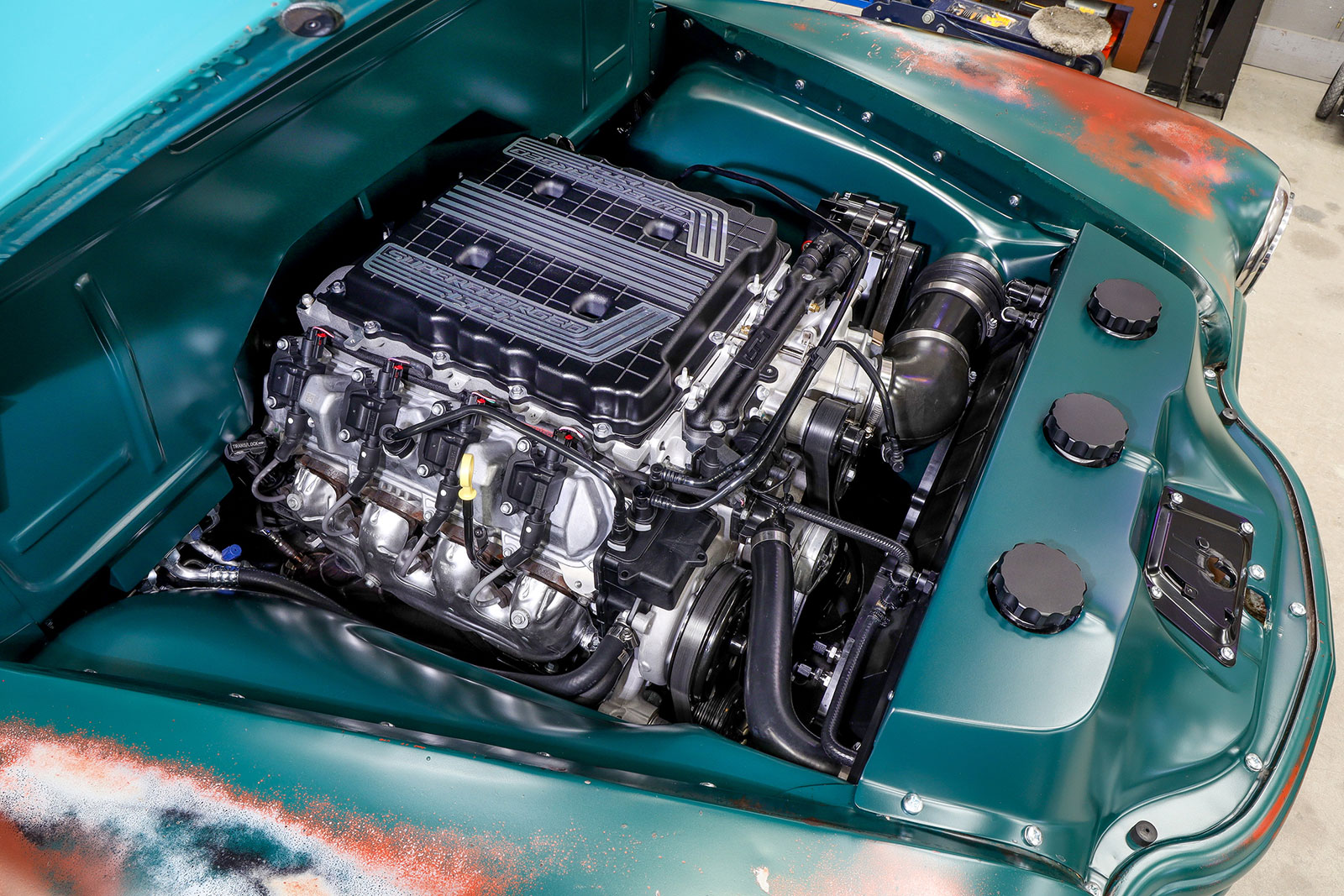 The supercharged LT4 engine was updated with an All American Billet serpentine and now breathes through a stainless exhaust with MagnaFlow mufflers. While Gary's sealed in that natural-aged exterior with a fresh coat of clear, the inside was given a more modern treatment that includes Dakota Digital RTX gauges, Vintage Air, and Custom Autosound stereo (all wired by Alex with a Painless Performance Products harness) topped off by a full leather trim job by Top Notch Upholstery that's complemented by a Roadster Flaming River steering column and a 3100 Sparc Industries steering wheel.