Hot Rods by Dean's Easier Method For Chopping On 1933 Ford DeLuxe coupe
By Chris Shelton    –   Photography By Brian Brennan
Missed Part 1? Check it out here: How To Chop A Top With Minimal Effort and Maximum Accuracy Part 1
Let's take a look at the rest of the story on Editor Brian Brennan's visit to Dean Livermore at Hot Rods by Dean and the chopping of a '33 Ford DeLuxe coupe.
Welding Gap
To chop a top, most of us cut a band of metal from the entire top perimeter then tune the parallel edges to make a tight, consistent welding gap. And the welding gap is everything in a top chop.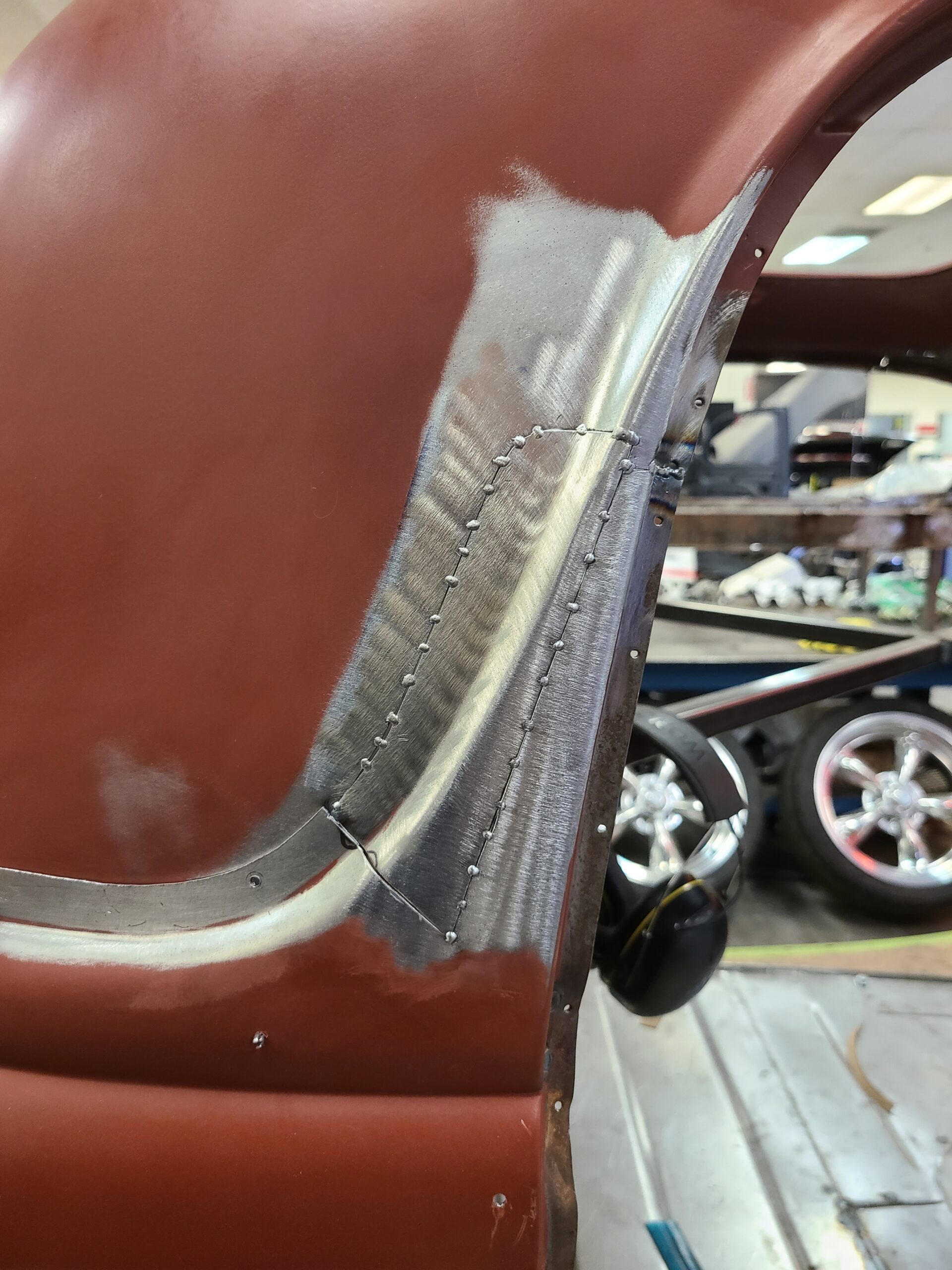 Read More: Hot Rod Restoration: 1932 Ford Panel Truck
While time-honored and effective, the technique takes time. Nobody has a perfect hand, so the cut lines never line up perfectly for a tight weld gap. Tuning those parallel edges takes a long time.
Overlapping The Panels
Nick Sinioris chopped the windshield posts, door jambs, and rear window with parallel cuts. But he made only one cut around the rest of the top. Then he slid the top section down into the body. The panels overlap, so drilling and pinning them turns the body into its own fixture.
And that's only one advantage. The other comes when making that second cut to remove the overlapped area. Cutting tightly against that overlapped edge ensures almost perfectly parallel cut lines. If you really want those cut lines to match nicely, cut through both panels at the same time. This month he shows us how he did it.
He'll also sort out all the other details, like fitting the doors. He has a few tricks up his sleeve for that, too.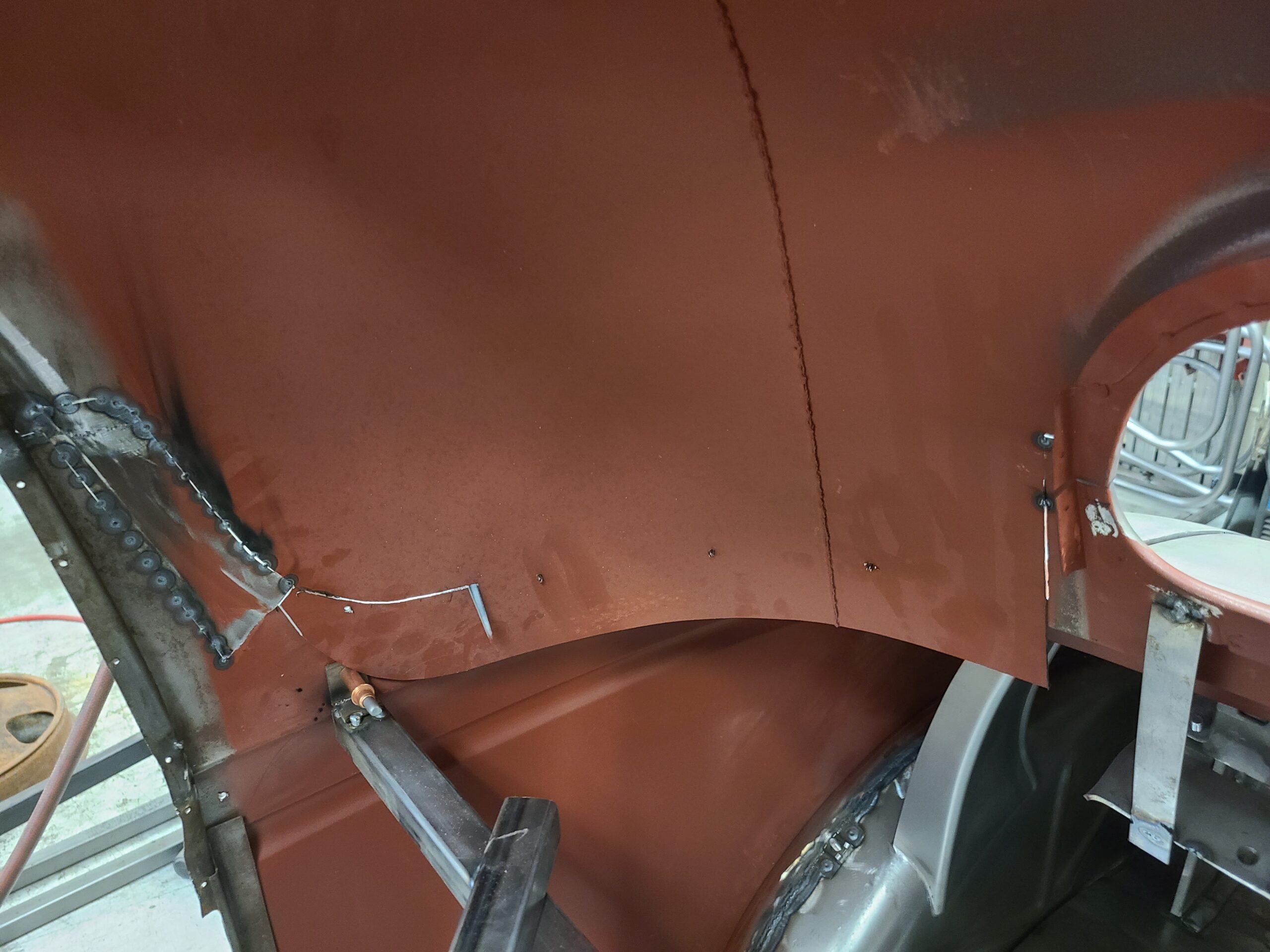 Fitting The Doors
Starting in 1932, Ford added a third hinge to Deuce DeLuxe coupes and all Model 40s. It better supports the longer and heavier doors, but that third hinge adds another kink to the process.
Read More: How To Install A Custom Chassis On A '47 Ford Convertible
There are no guarantees that hinges will realign after a top chop, even on a two-hinge door. DeLuxe Deuce coupes add another variable: because the back of the door jamb angles forward, the hinge moves back as the top comes down.
That requires cutting and welding the hinge to realign its pin with the others. We've seen people use a long section of rod stock through the hinge pinholes as an alignment fixture, but stock that thin bends easily, and that, too, can make the hinges bind.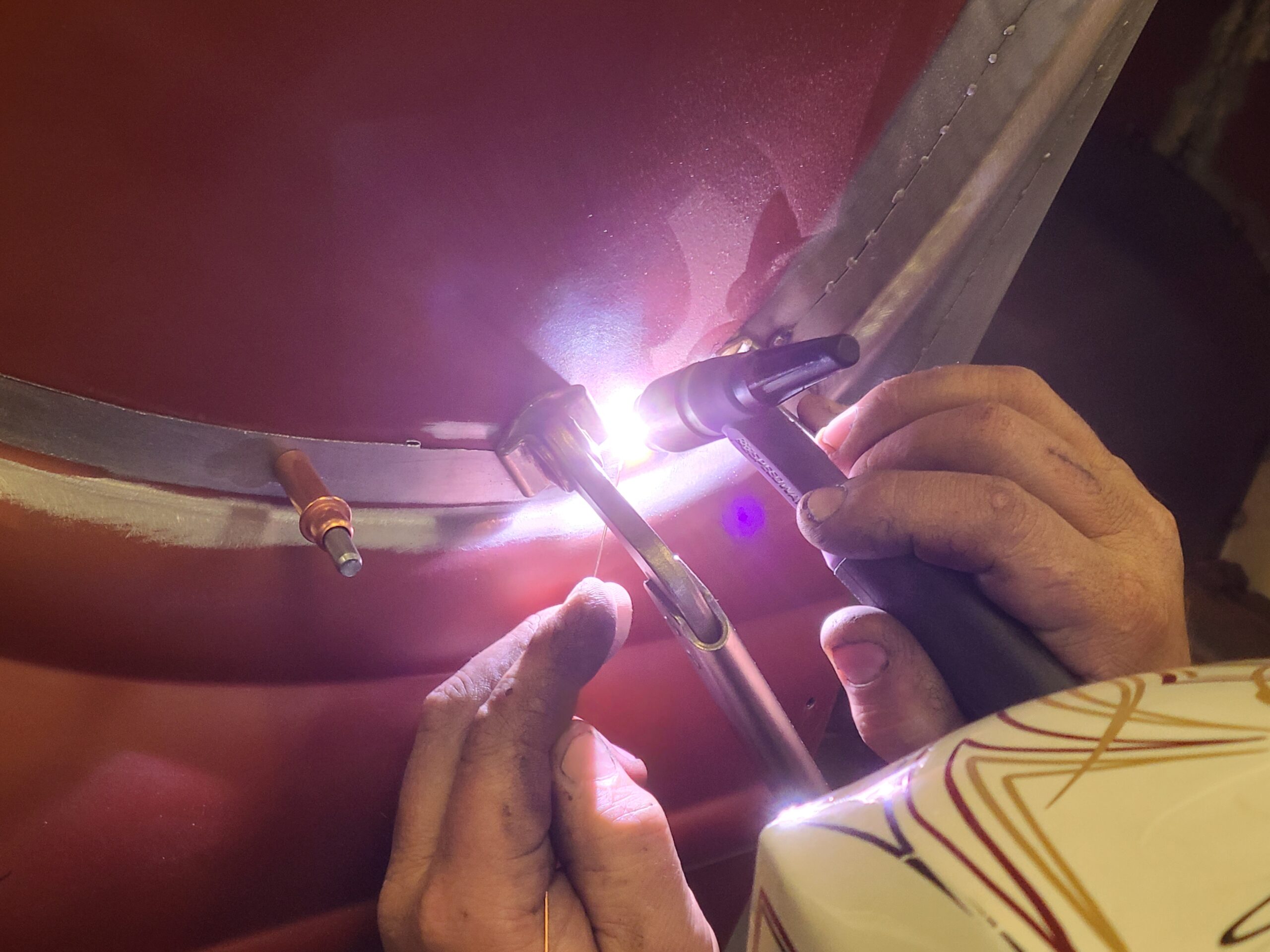 Hinge-O-Liner Solution
Instead, Sinioris used a Hinge-O-Liner, a tool made by Leading Edge Machine and Design. It consists of an extruded fixture with billet brackets machined to take hinge pins. The company offers it in two flavors: short for open cars and long for open and closed cars. While a bit of a splurge, it costs a hell of a lot less than fixing a binding hinge. When used properly, this tool guarantees doors that open and close effortlessly.
Sinioris also restored the body's structural integrity with a wood kit from Woodn' Carr. Though intended for stock bodies, the kits lend themselves to modification. Sinioris went one further by making a tubular-steel structure that ties the door jambs to the wheel tubs and mounts the trunk lid hinges. As the owner of a Deuce Coupe with a similar structure, I can testify to the effectiveness. The doors always open and close correctly, and it eliminates many of the jiggles, squeaks, and rattles consistent with older bodies, especially ones that use wood in a structural capacity.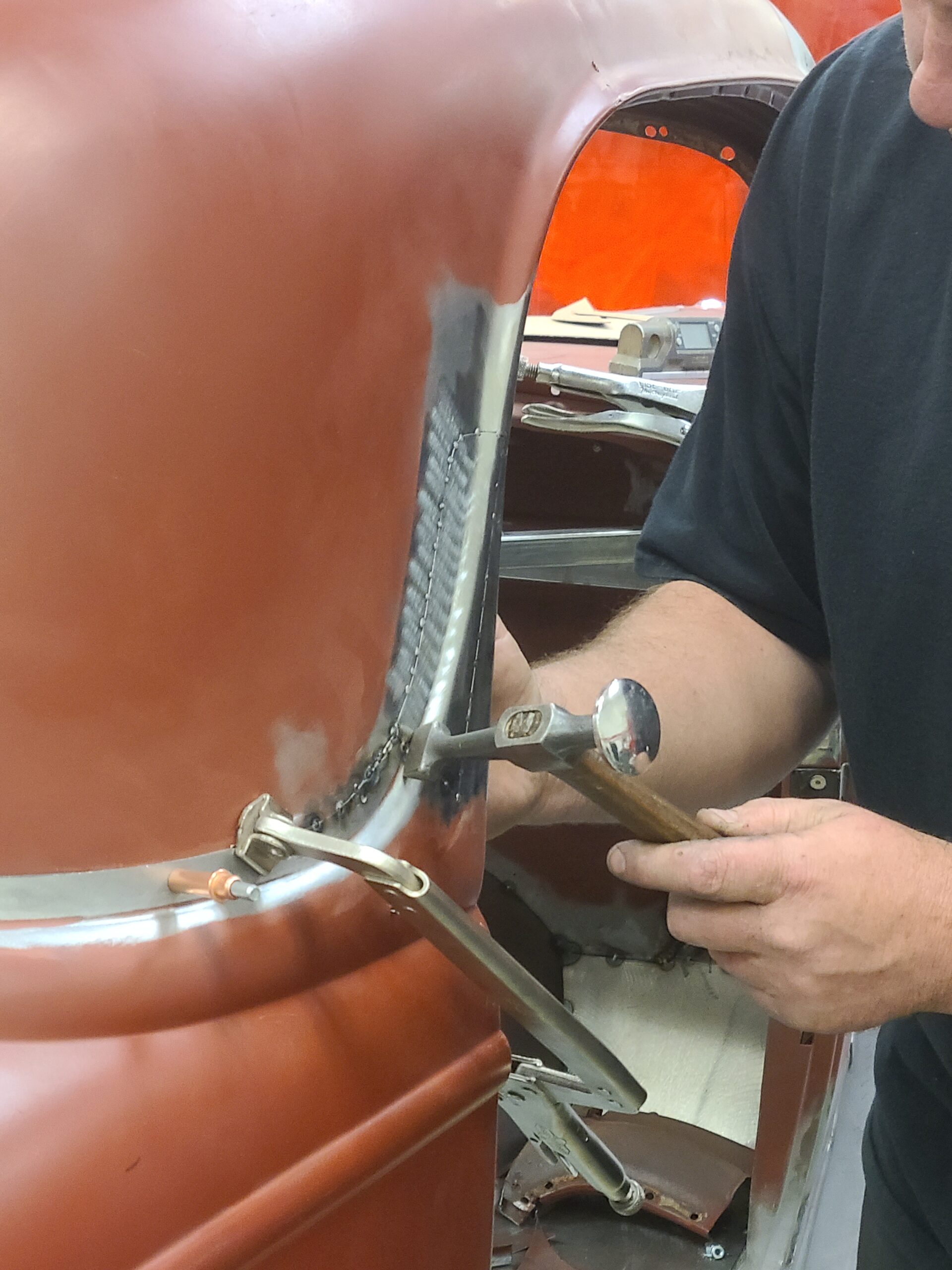 Beyond that, the rest of the job is straightforward. Don't get us wrong, top chopping is still a lot of work no matter how you slice it; however, this way eliminates a lot of trial fitting and tedious trimming and filing. And I don't know about you, but I'll do anything to avoid real work.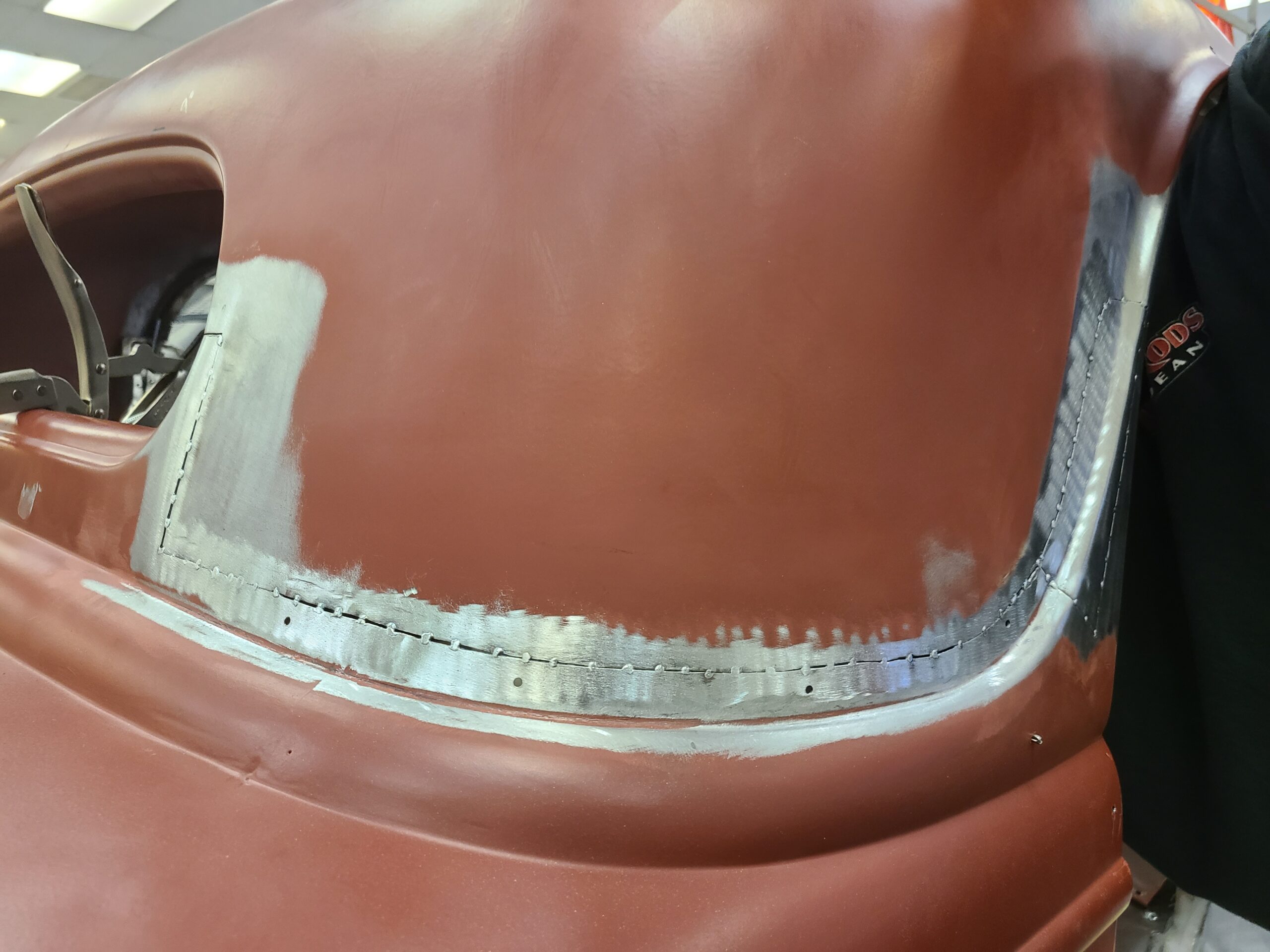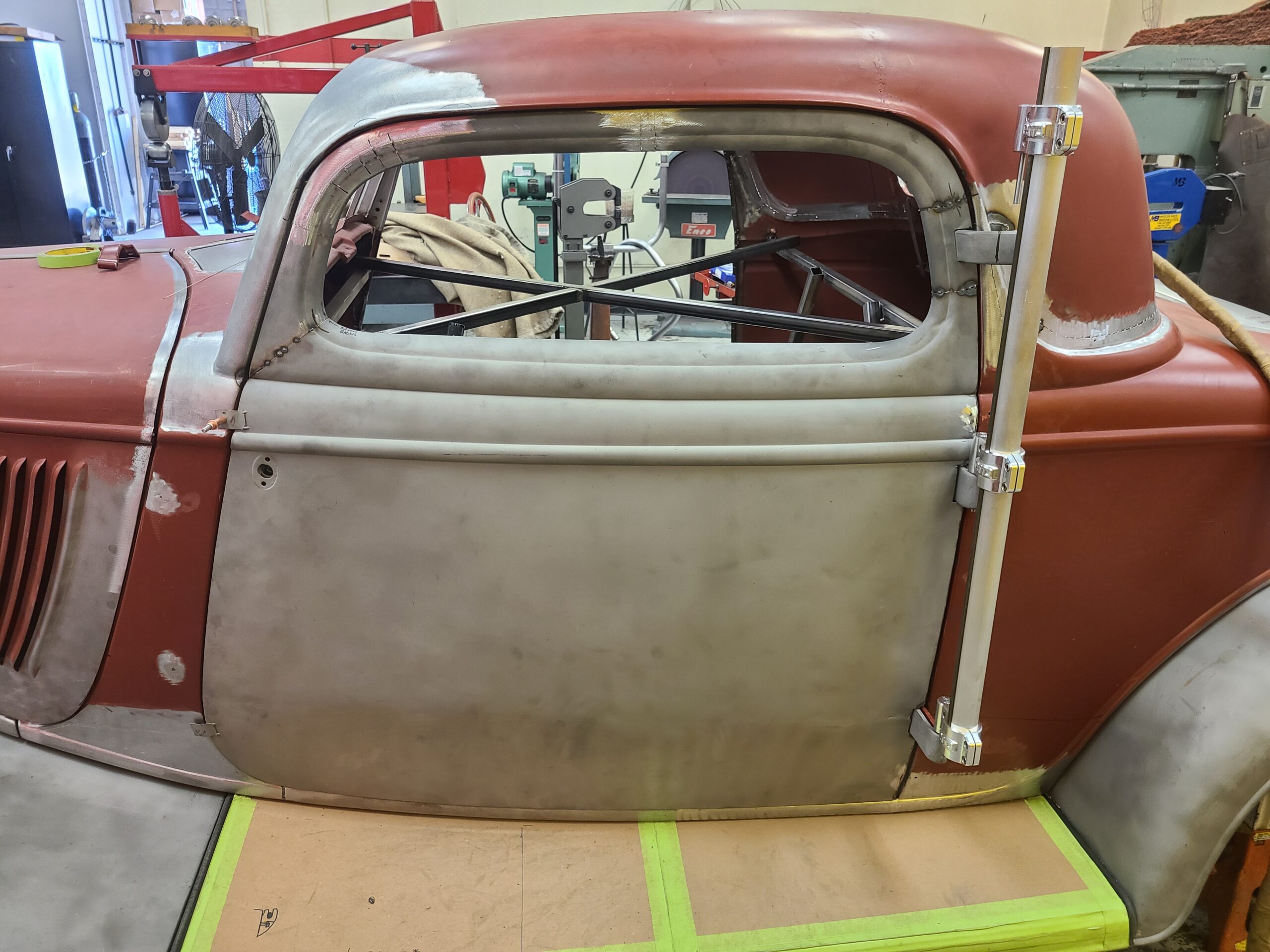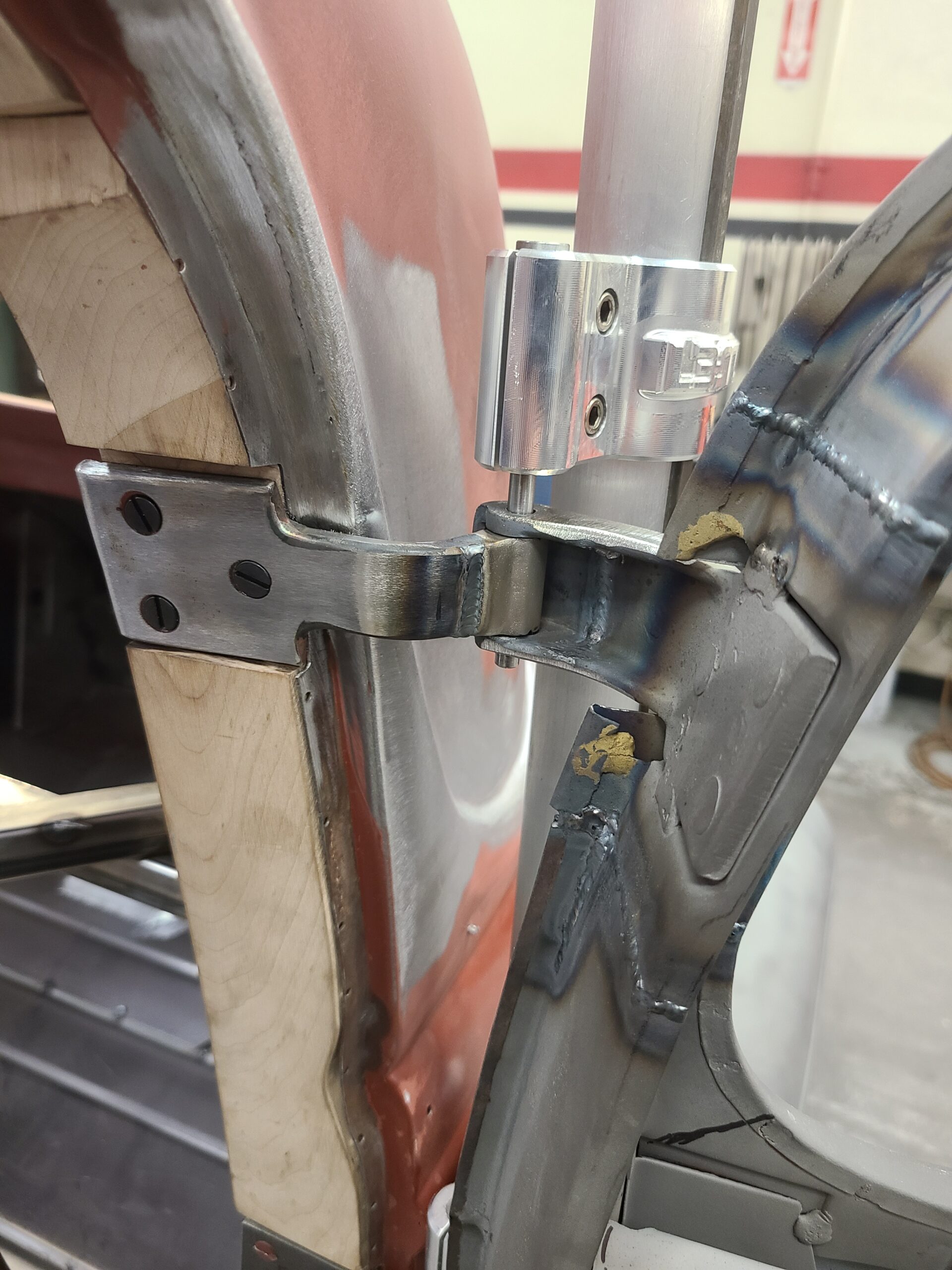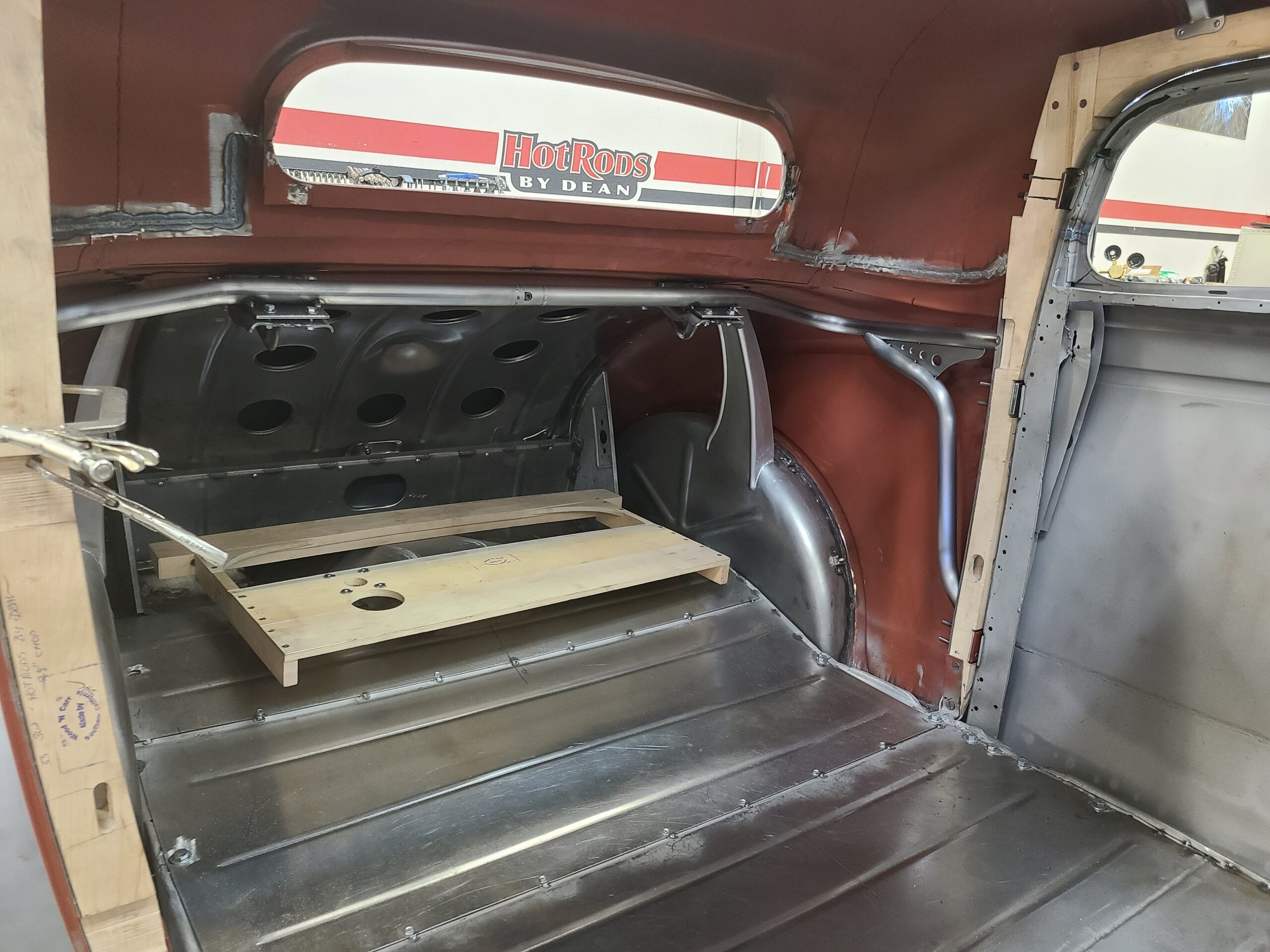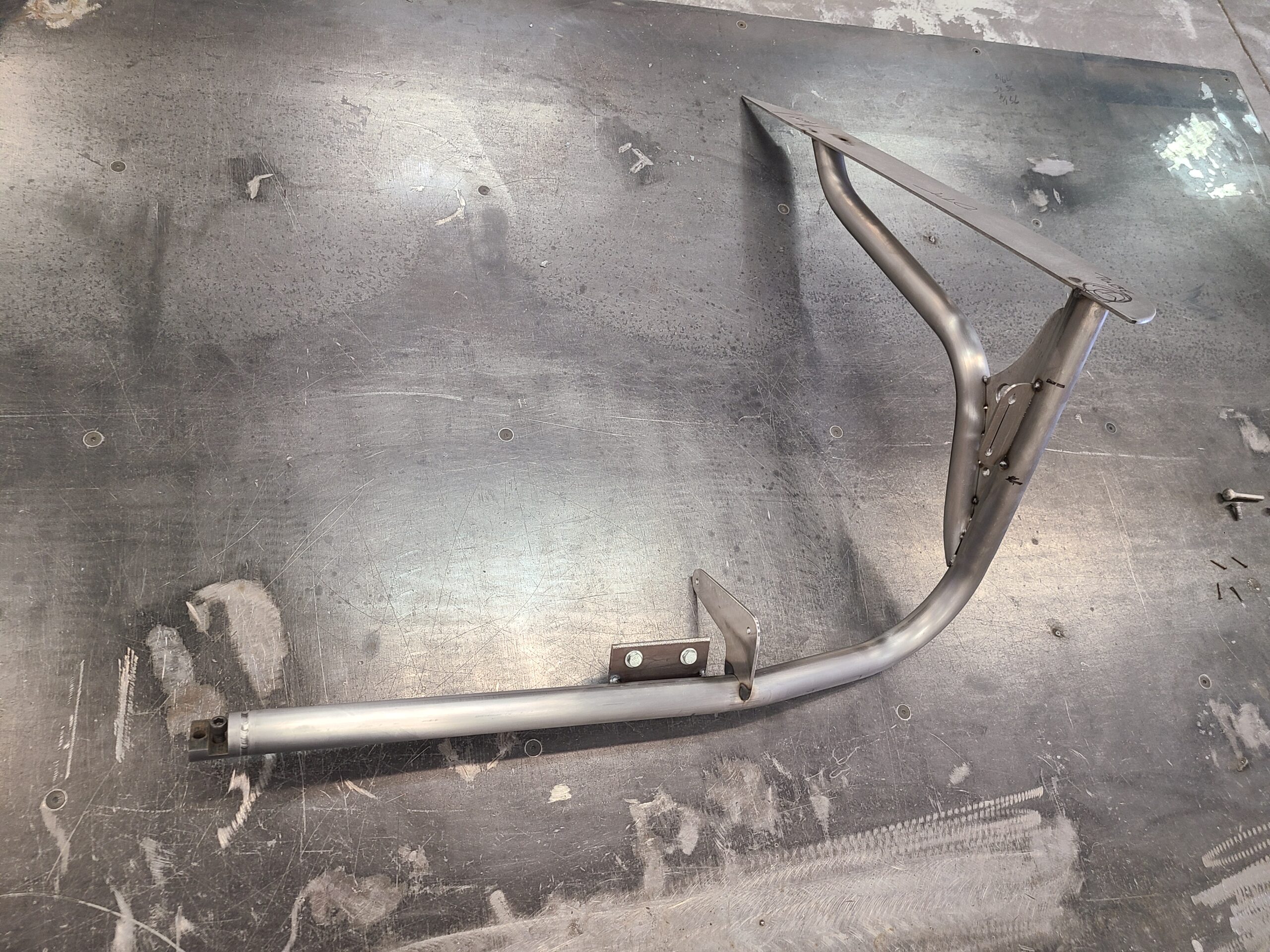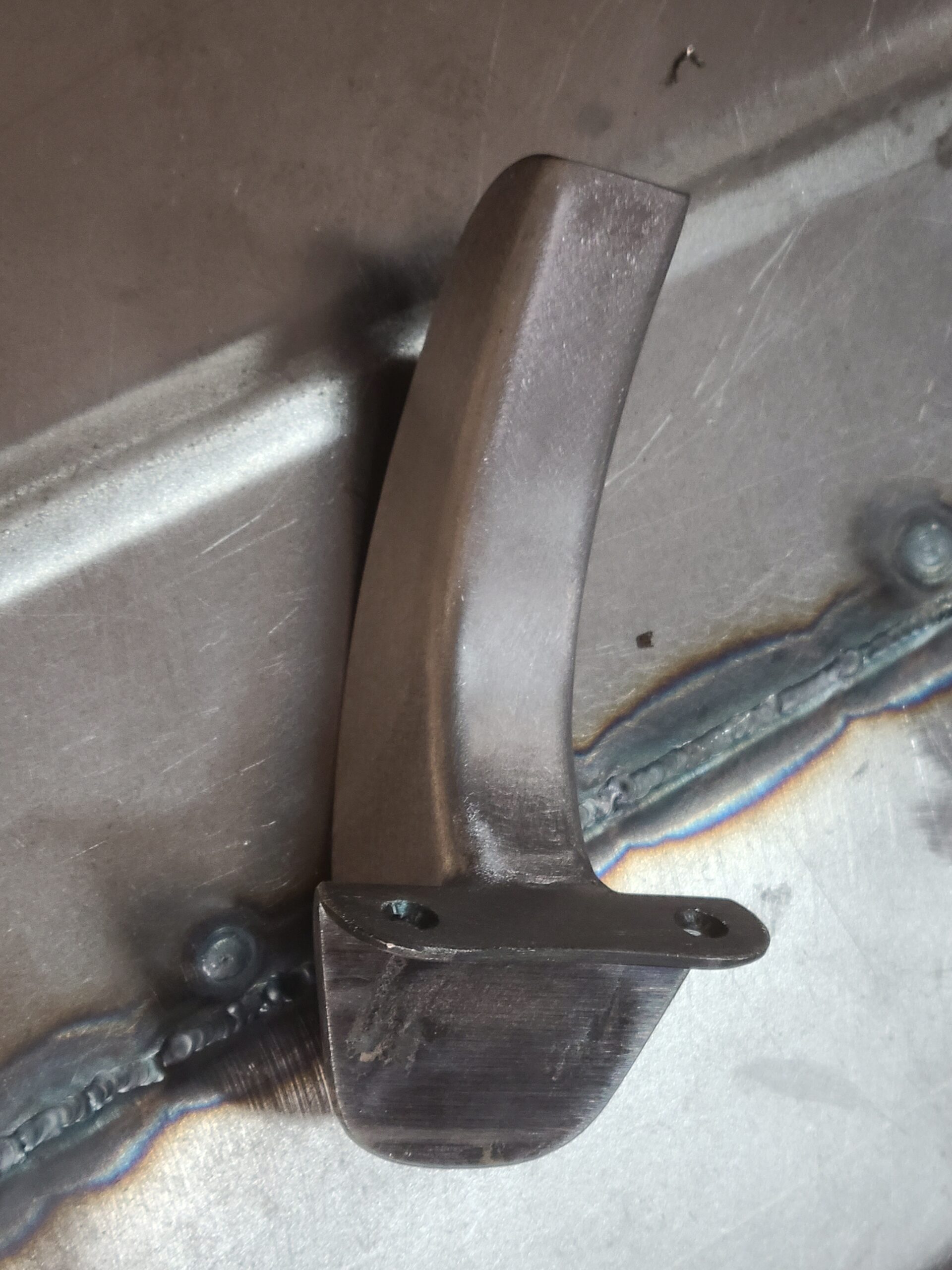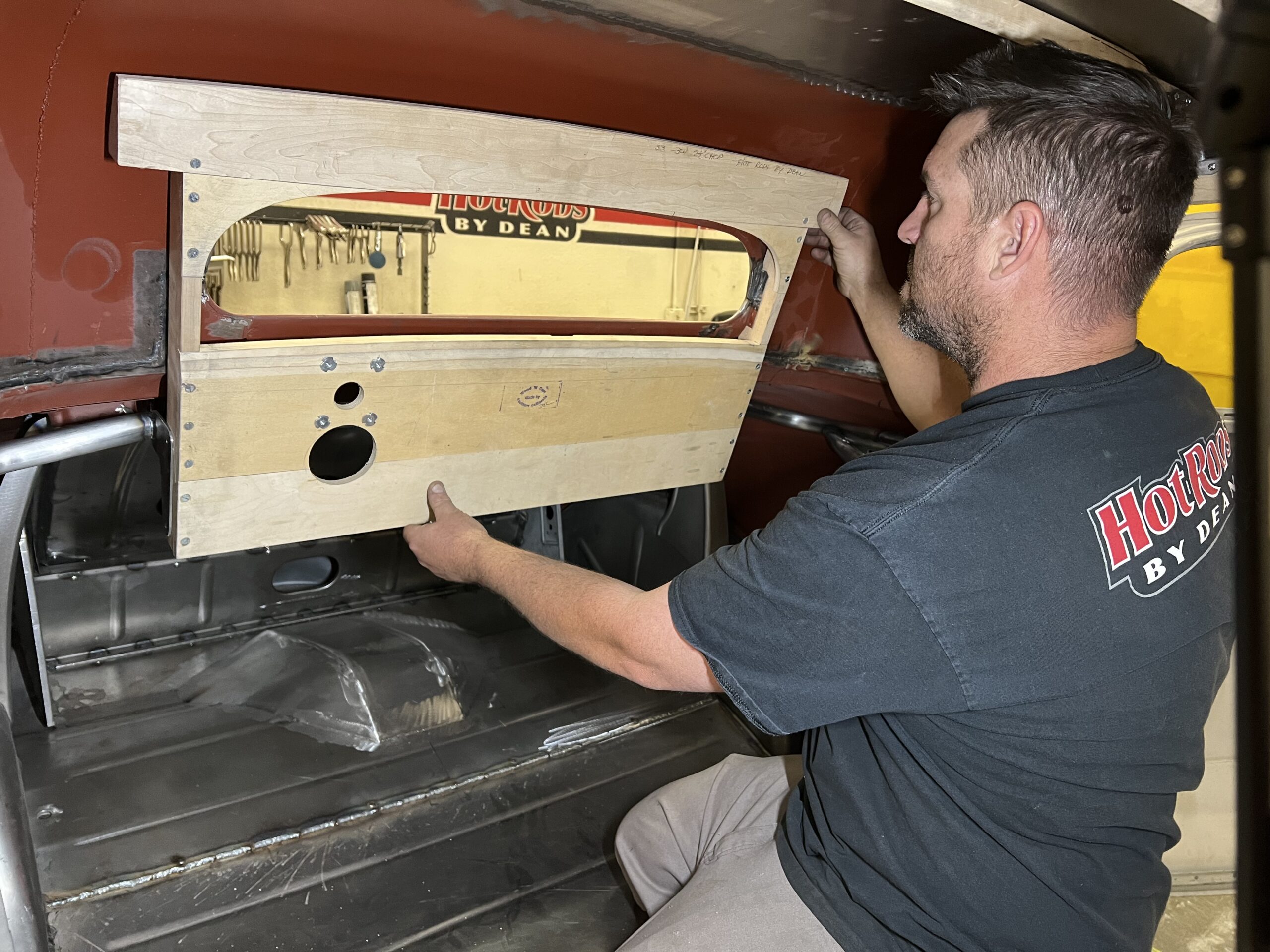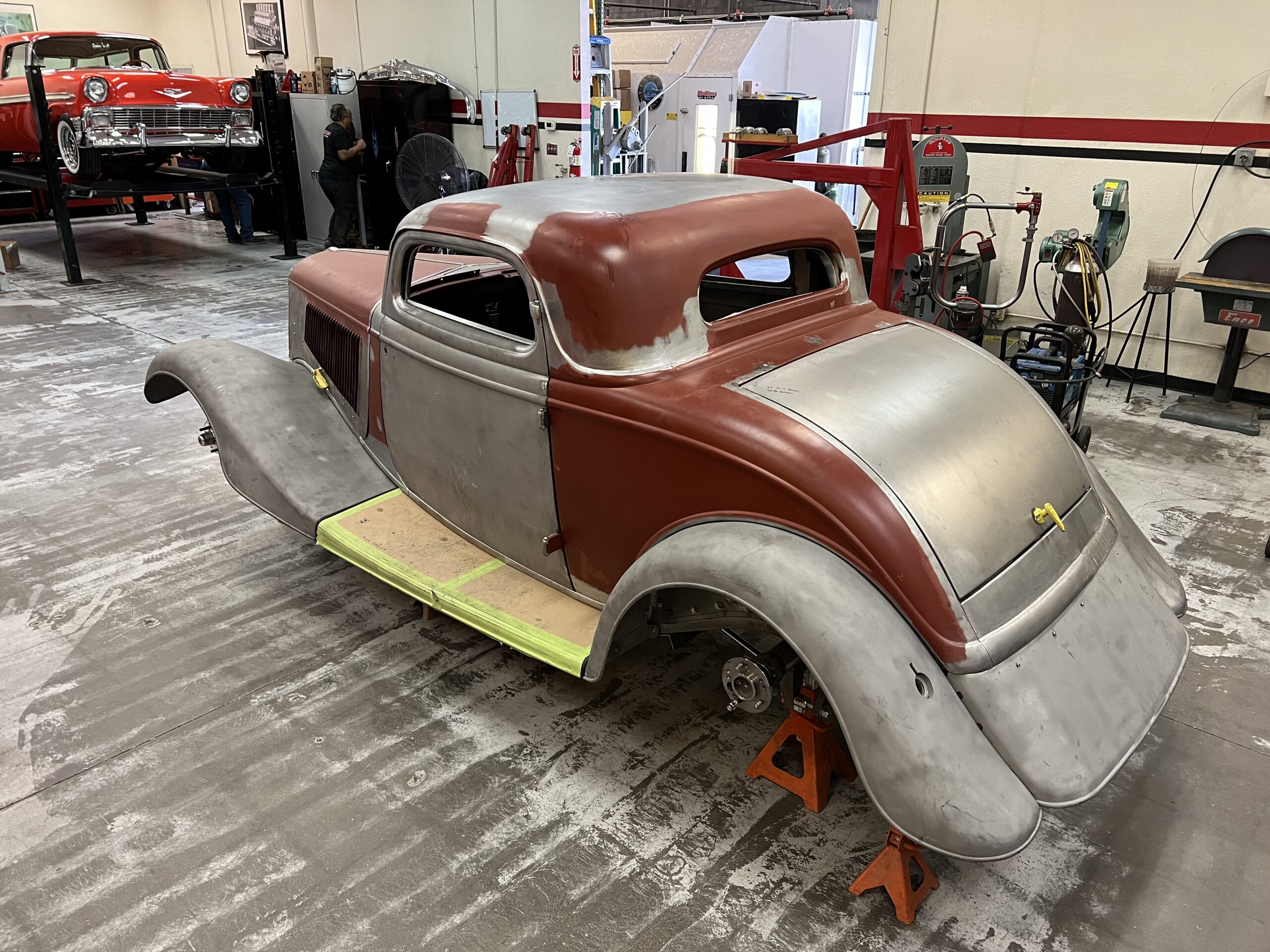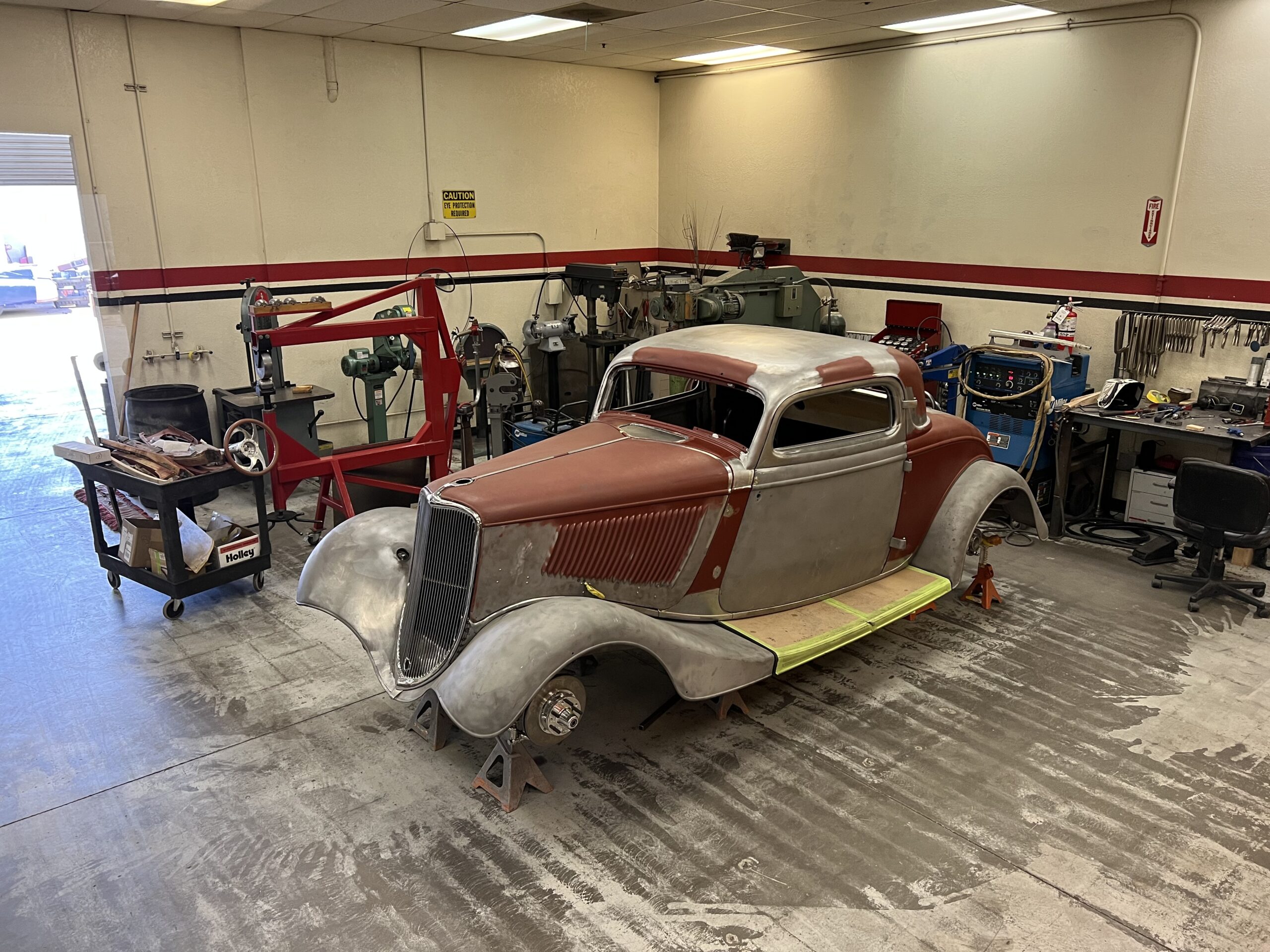 Sources
Hot Rods by Dean
(623) 581-1932
hotrodsbydean.com 
Woodn' Carr
(562) 498-8730
woodncarr.net
Leading Edge Machine and Design
(402) 660-8289
leadingedgemad.com