This 1947 Ford Super Deluxe Convertible Gets a New Look, Thanks to Scott's Hotrods 'N Customs
By Tommy Lee Byrd   –   Photography by Camren Beattie
Hot rodding continues to evolve, and it opens the door for many more build options. It's becoming way more common to order a complete rolling chassis instead of piecemealing a frame and suspension system in your home shop.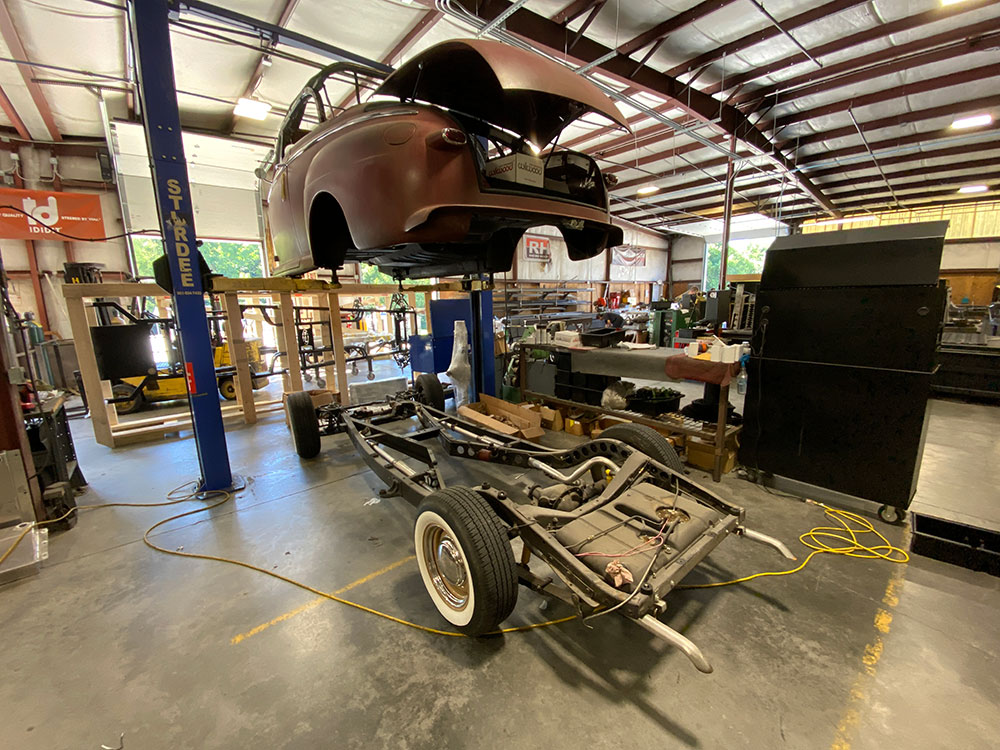 Read More: Parts You Need For A Crate Engine Swap
Back in the day, hot rodders would find a Camaro or Nova front subframe and rear end housing to bring their car into the modern age. While it's still possible to achieve a smooth ride with the old-school approach, there are obvious advantages to the modern method of using a complete chassis. Scott's Hotrods 'N Customs, based out of Knoxville, Tennessee, is one of the leading suppliers of custom frame and suspension systems for hot rods, customs, classic trucks, and more.
Read More: Mike Green's Unique 1950 Mercury Coupe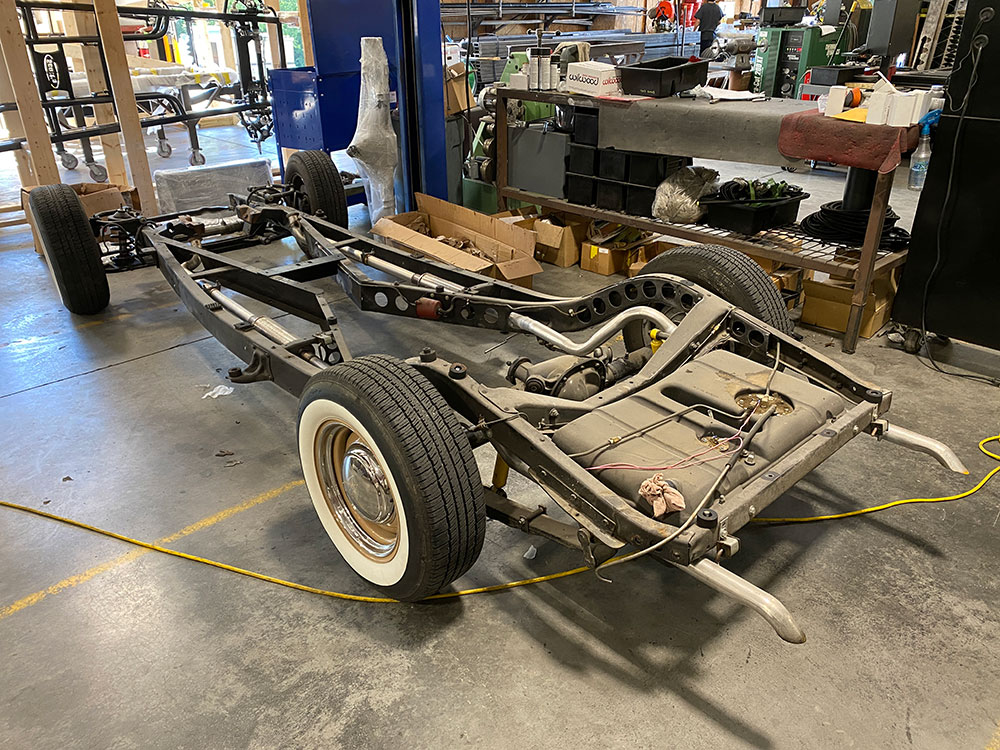 We recently had the opportunity to follow along with the process of swapping this 1947 Ford Super Deluxe Convertible onto a new chassis. The original frame had been upgraded with Mustang II front suspension and parallel leaf springs out back. It was a good setup but the stance didn't provide any "wow" factor. With intentions of sitting the body as low to the ground as possible, the crew at Scott's Hotrods 'N Customs built a chassis with Ridetech suspension. The tubular front suspension, rack-and-pinion steering, and four-link rear suspension give this postwar Ford excellent handling capabilities and a smooth ride down the highway.
Read More: Sinister & Stylish Ford 3-Window Coupe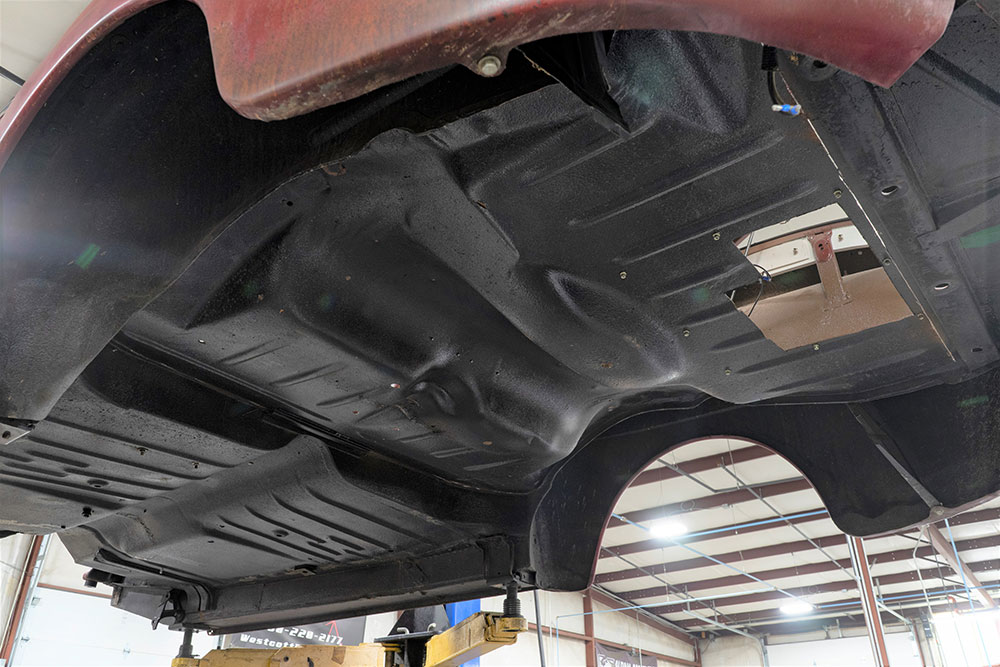 Although a custom chassis swap is an extensive process we're showing you the highlights of the swap, as it went from a dated build to a contemporary showstopper with its patina paint job, slammed stance, and gray center five-spoke wheels that are stuffed way into the fat fenders. This custom chassis swap required a little more fabrication than a standard application, so follow along and see the transformation of this 1947 Ford Super Deluxe Convertible. MR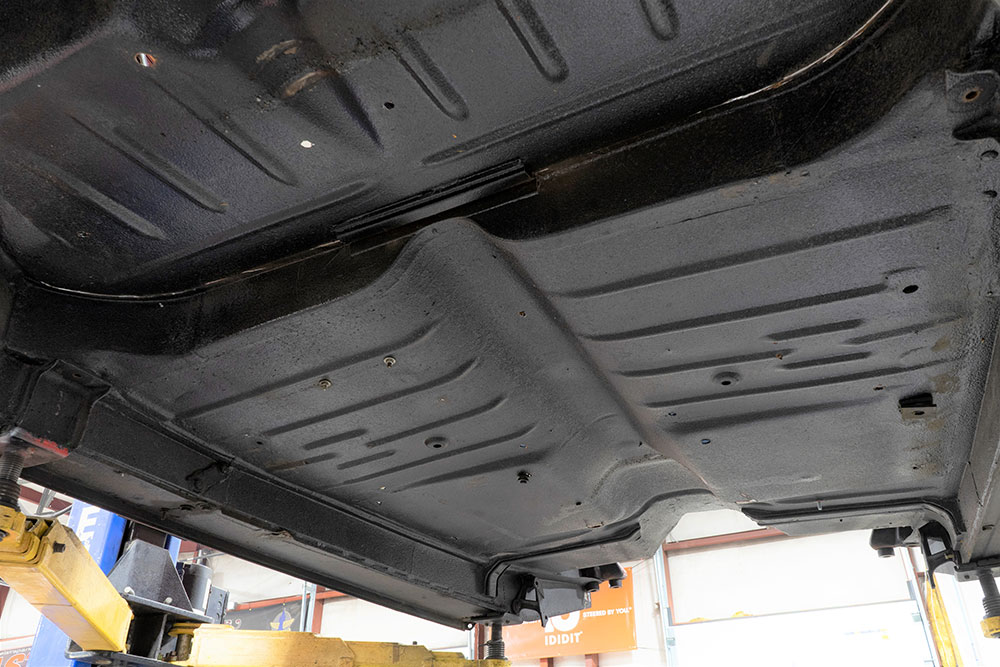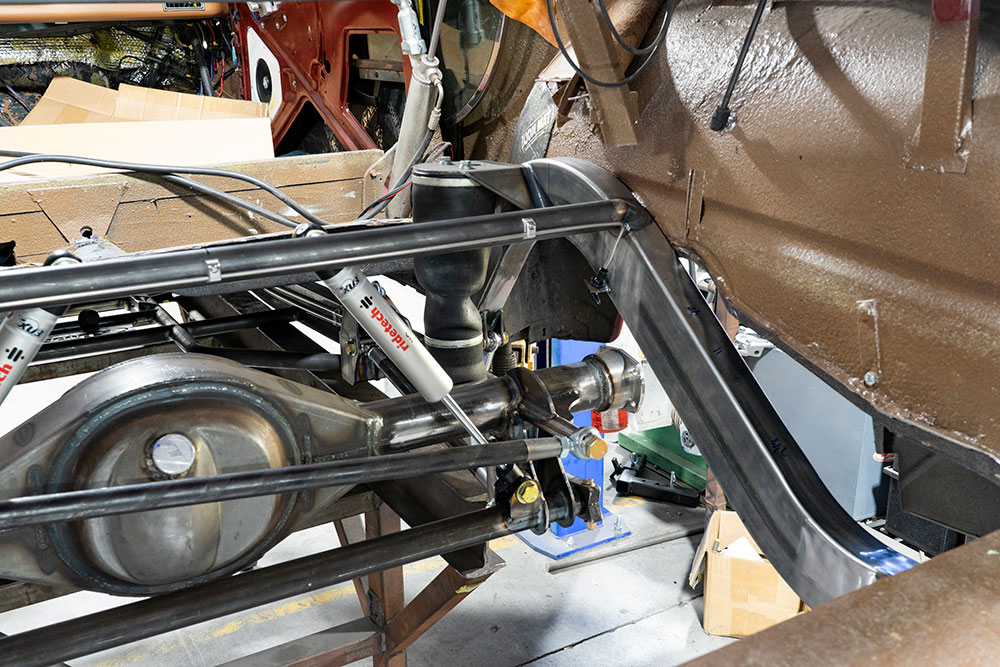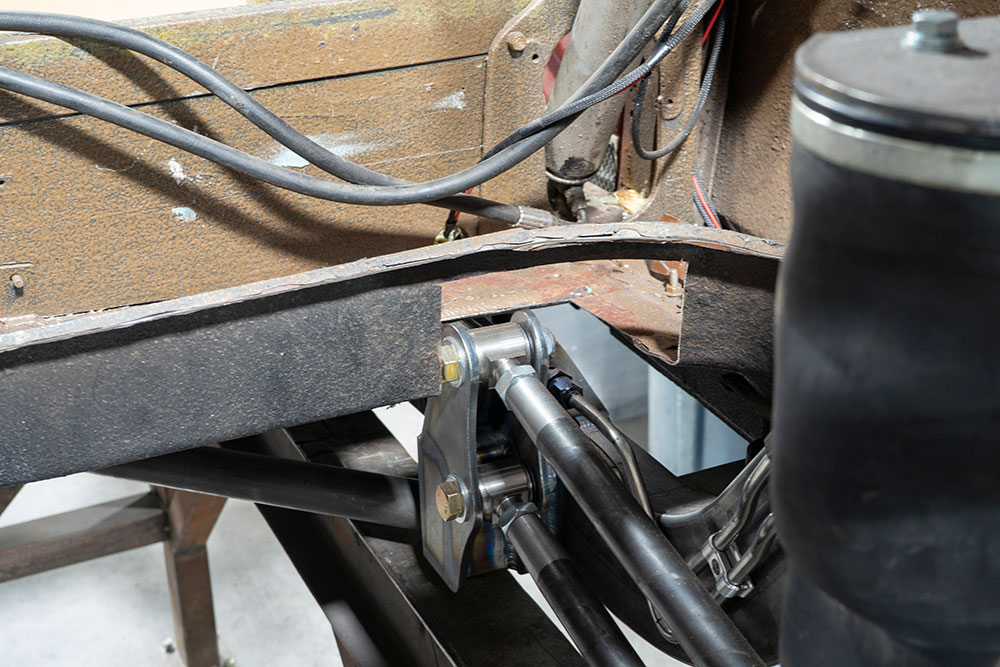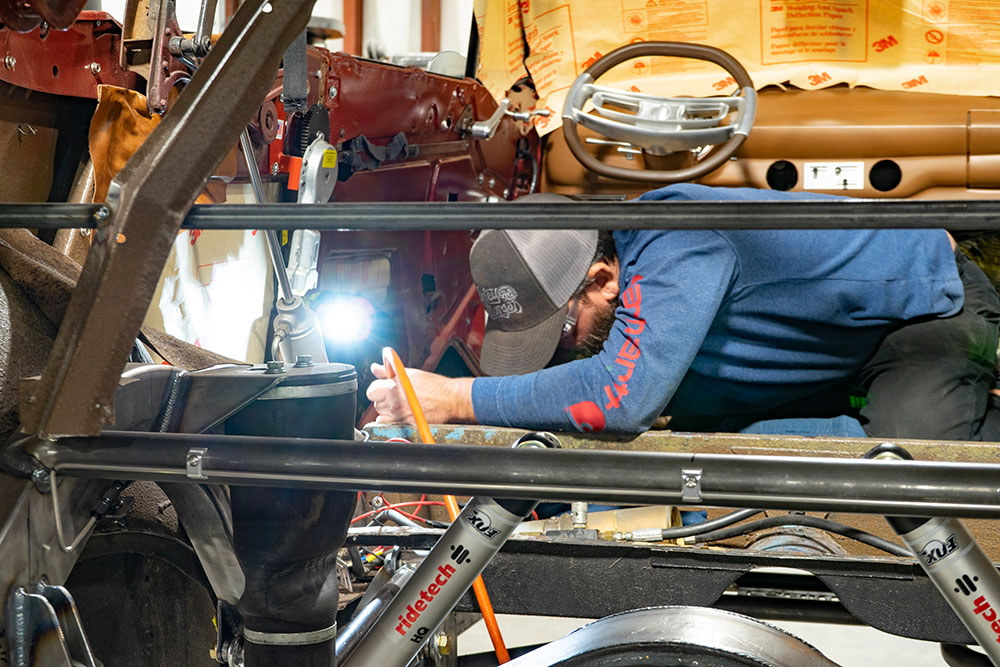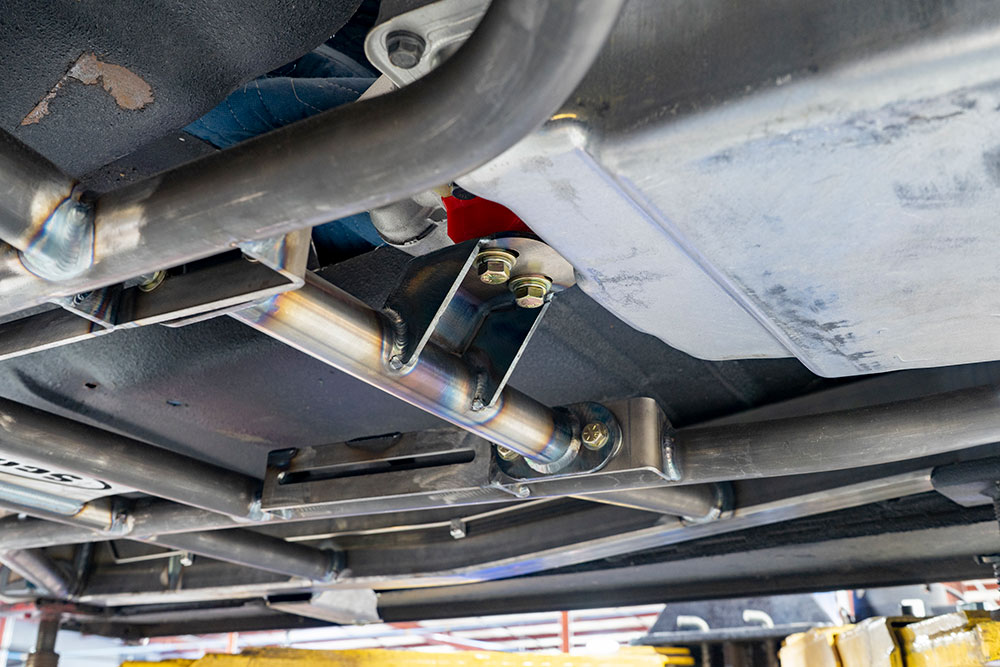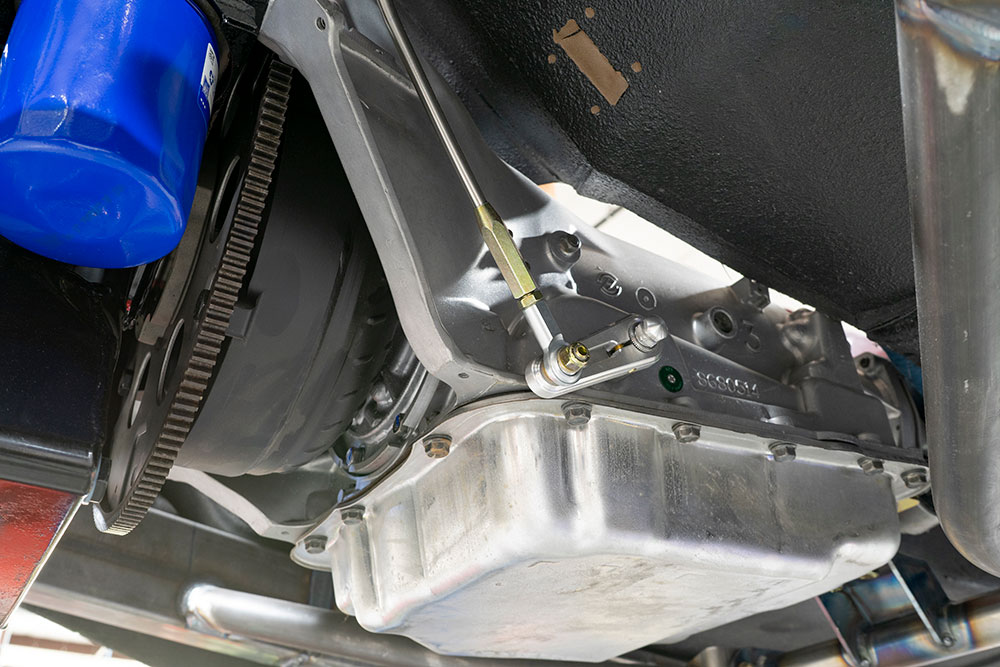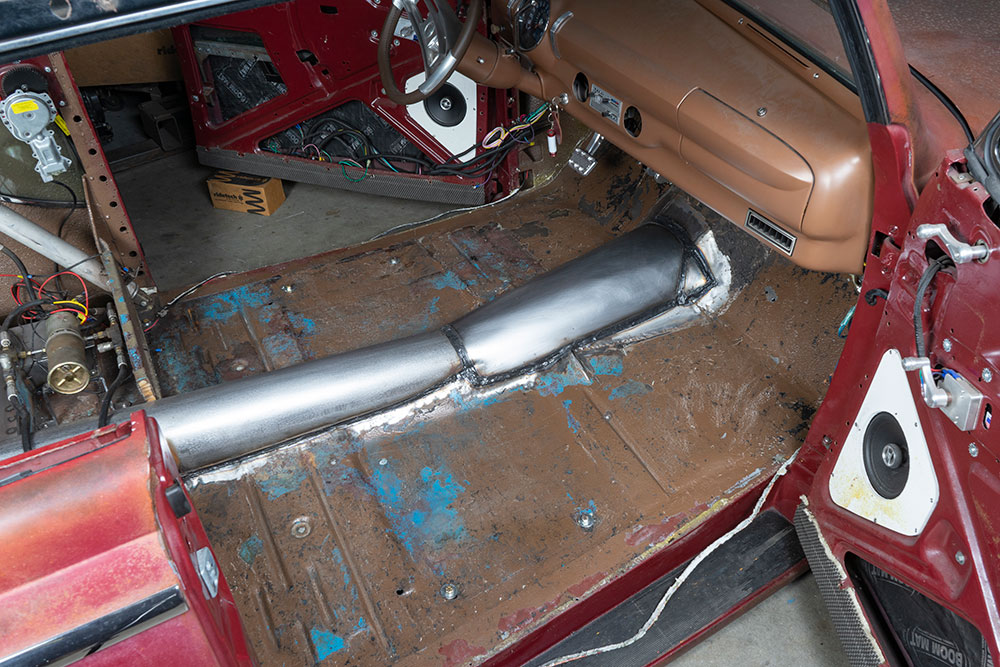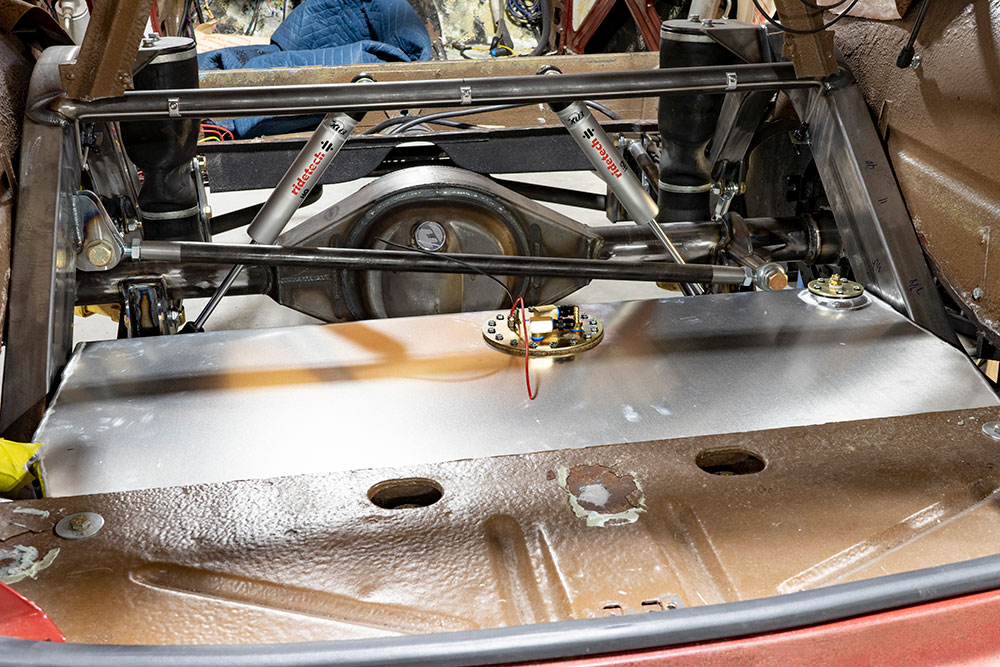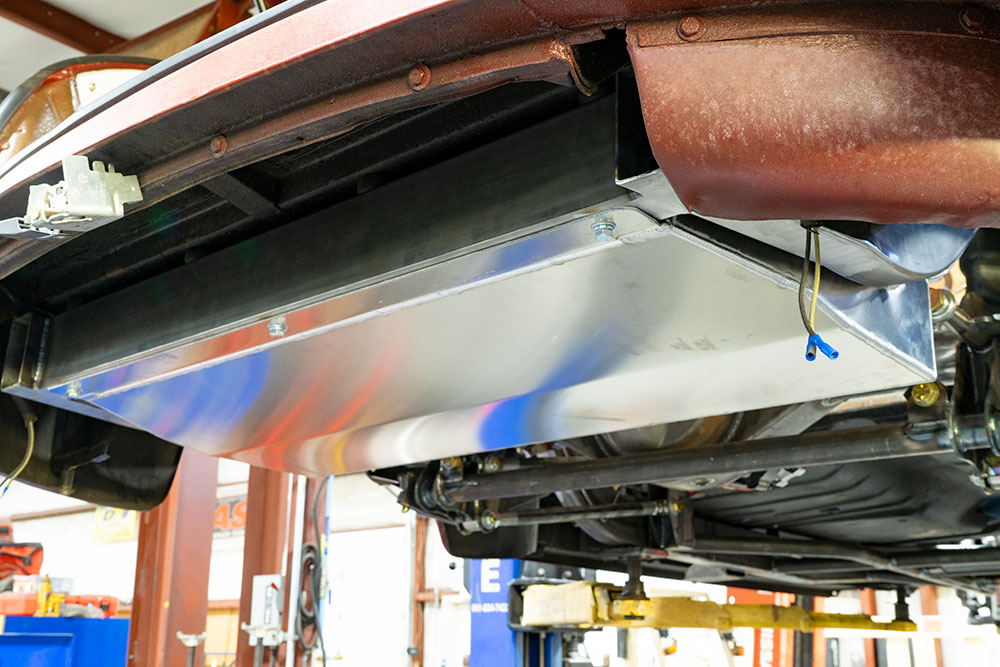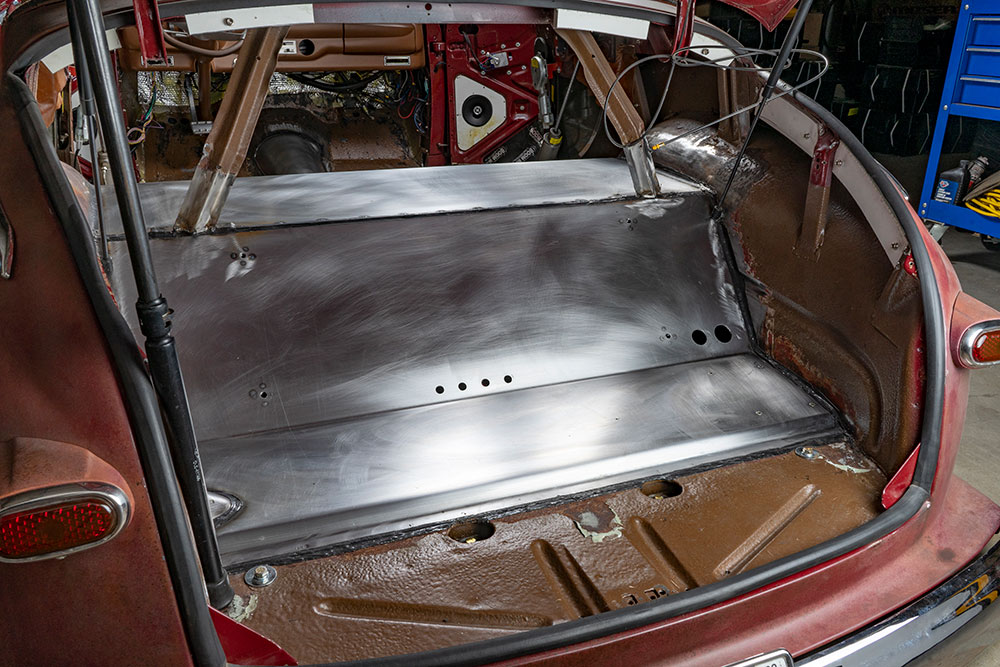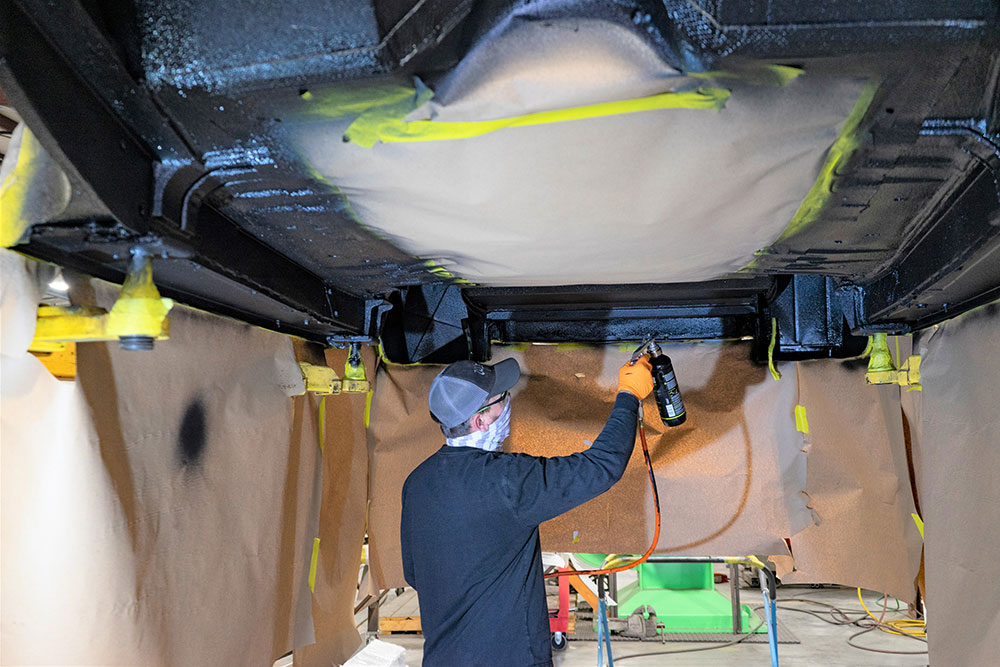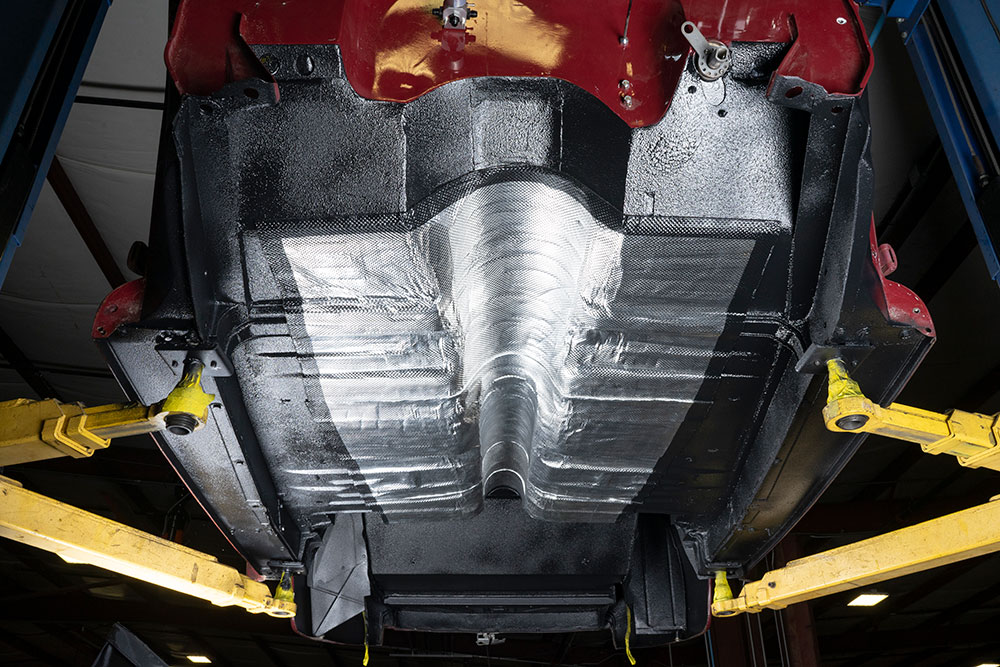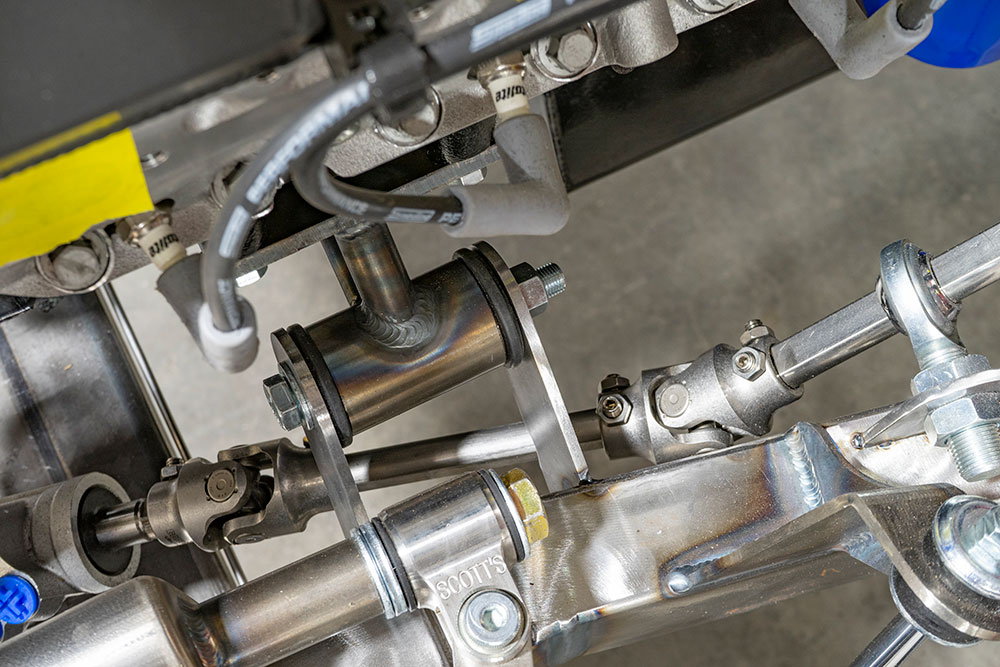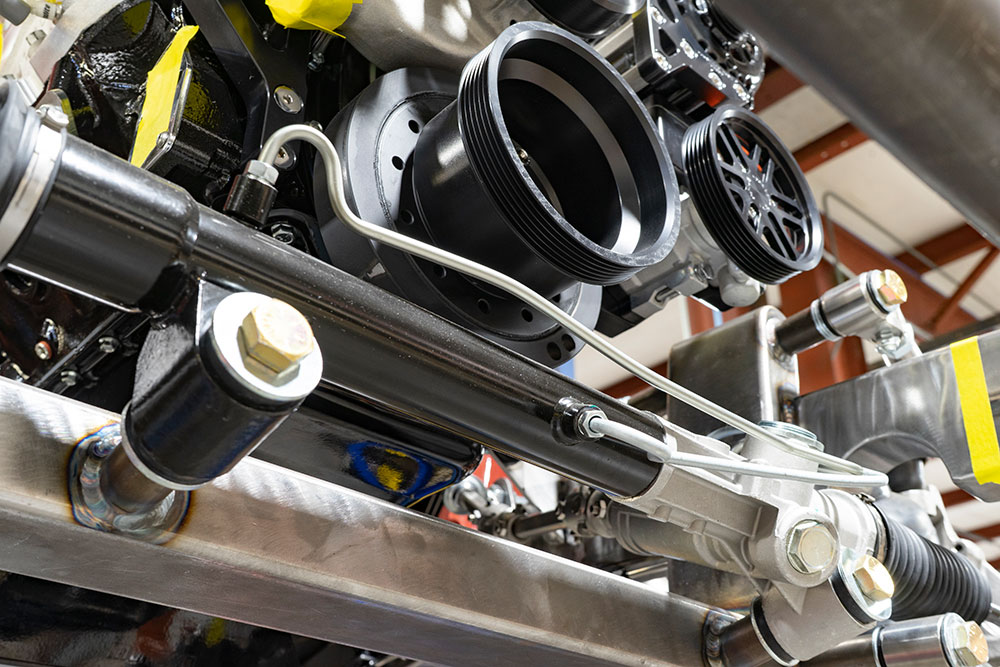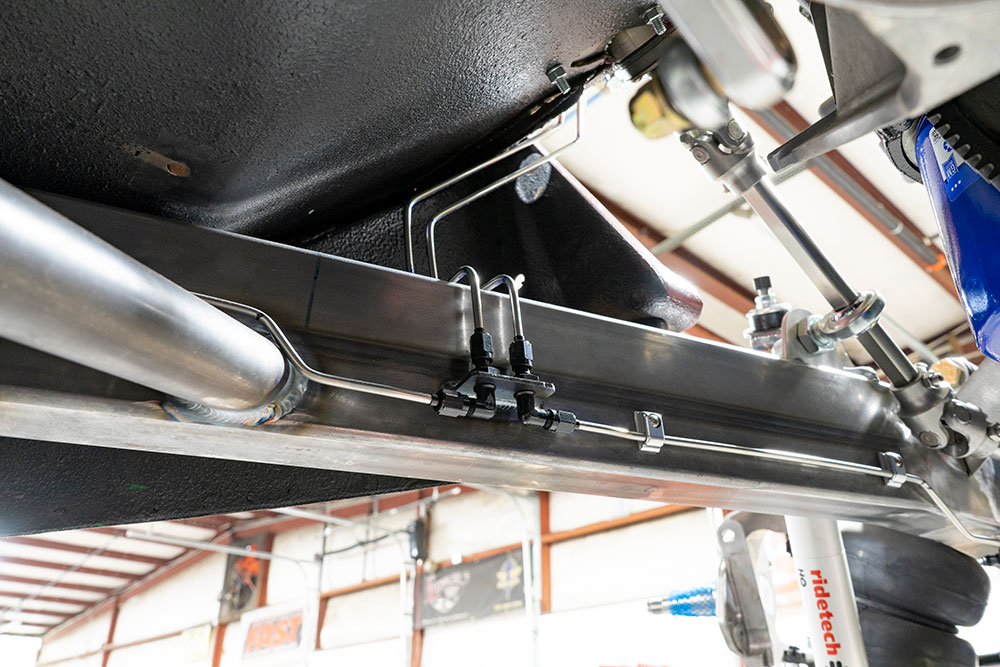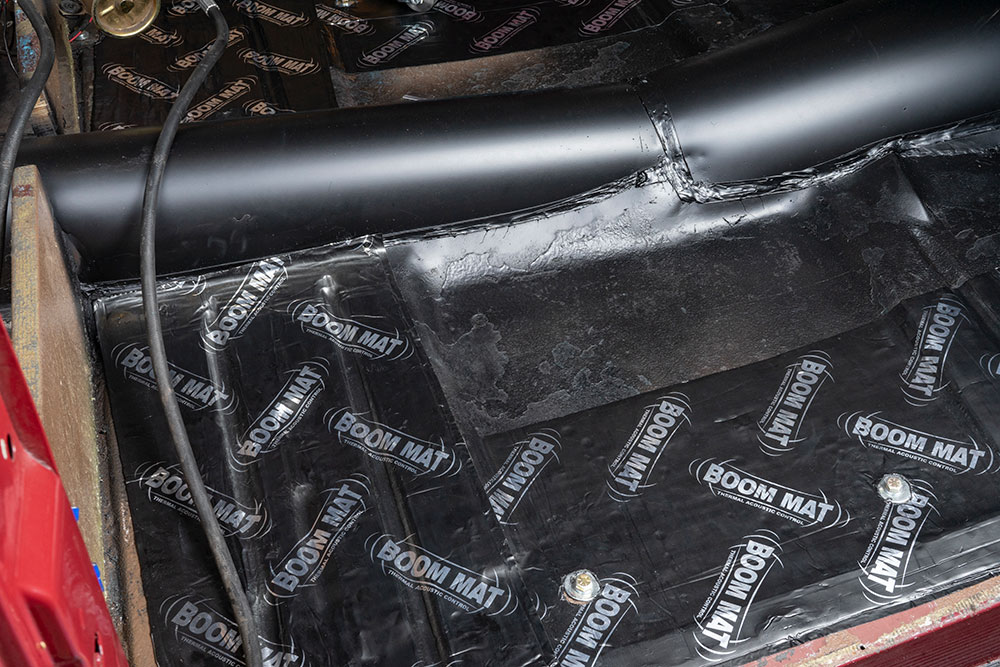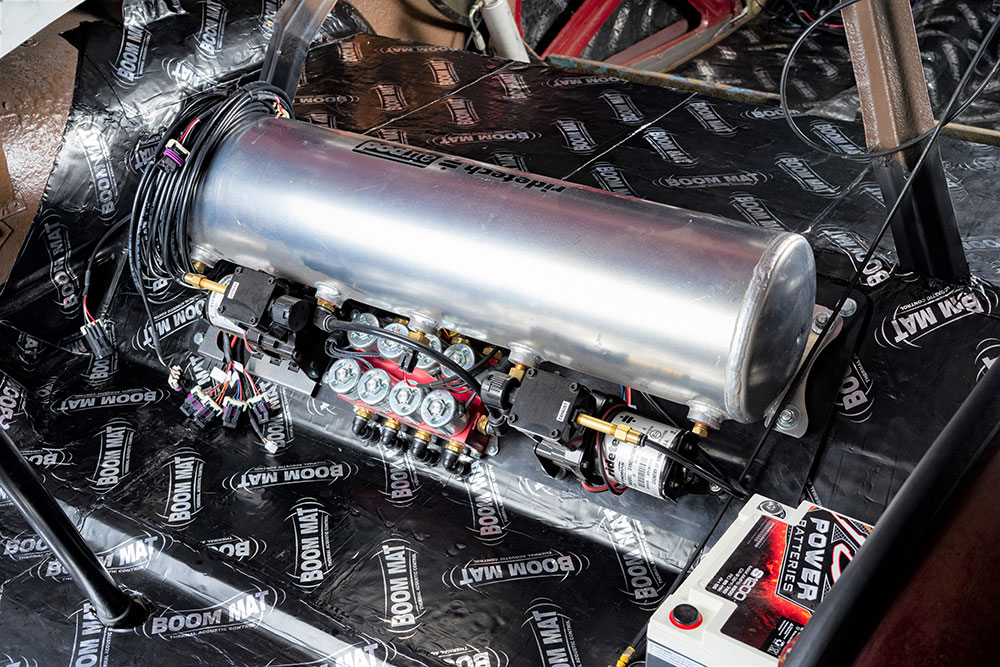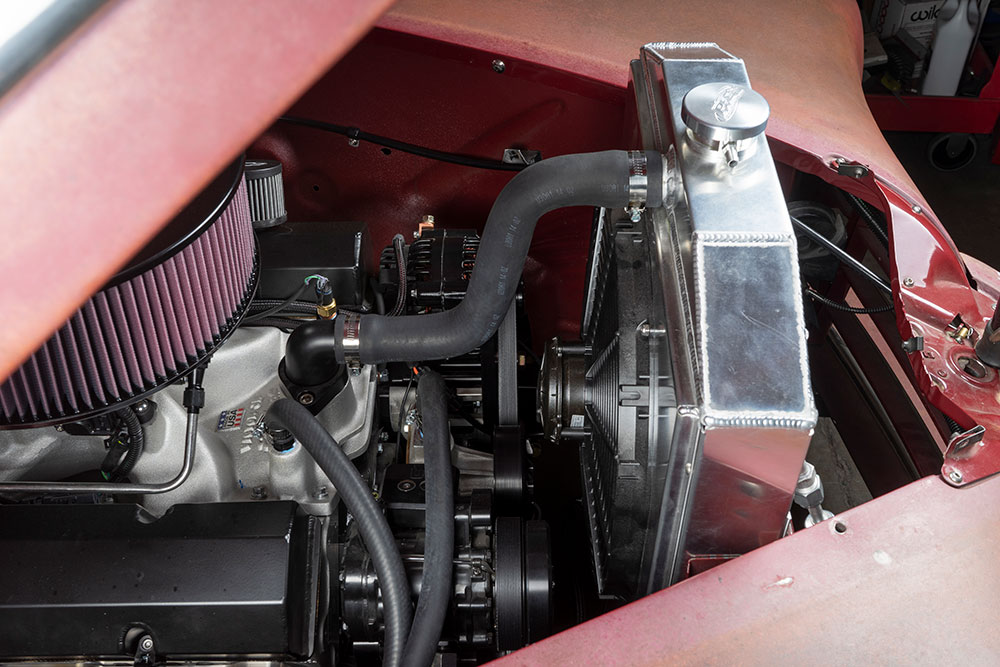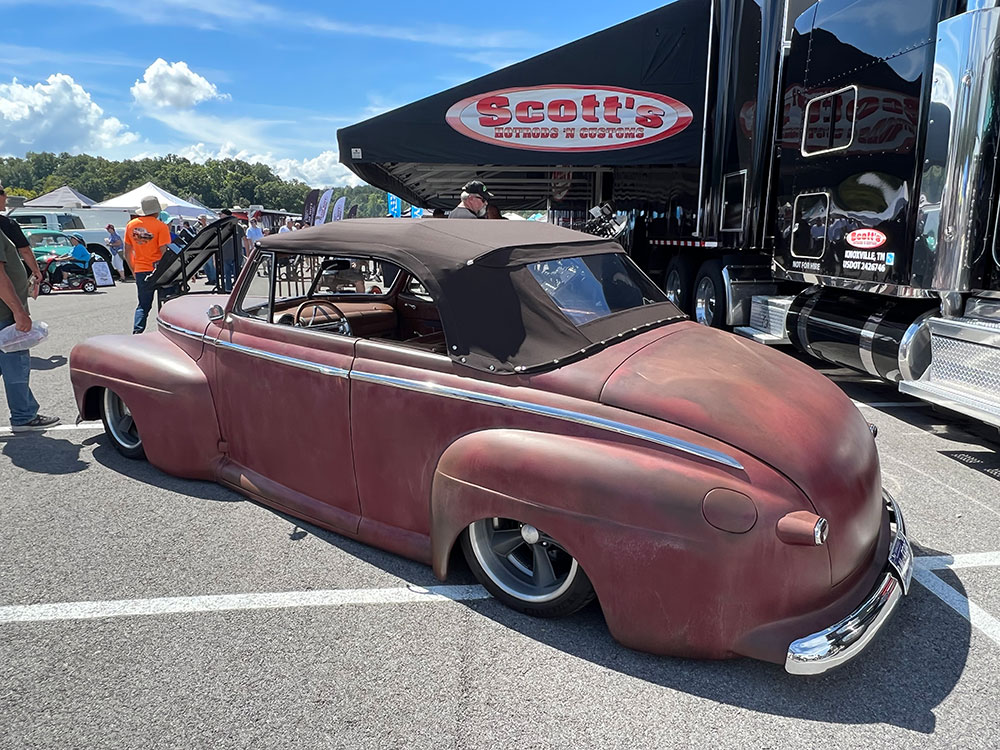 Source
Scott's Hotrods 'N Customs
(865) 951-2081
scottshotrods.com