Rocket's Hot Rod Garage Restores Grandpa's Old 1948 Chevy Truck
By Rob Fortier & Rob Concienne   –   Photography by John Jackson
When it comes to the origins and evolution of the trucks we feature, we definitely love a good family based story "more" than the next guy … definitely. The history behind the Concienne Chevy 3100 is surely one we won't soon forget!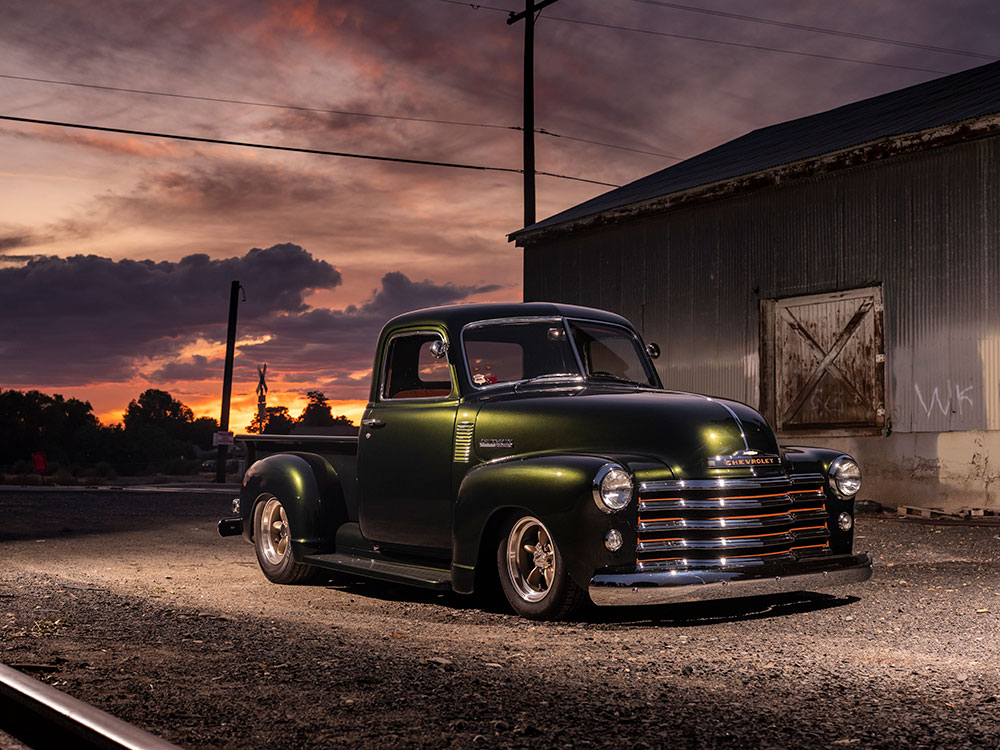 Read More: Jared Pharr's '58 Chevy Apache Stepside Truck
"I purchased [the '48 Chevy] from my grandpa back when I was 13 years old. My wife, GayLyn, and I would go on dates in the truck during our high school years. When the time came that I wanted to marry the girl of my dreams, I didn't have enough money to buy her a wedding ring … so … I ended up selling the Chevy.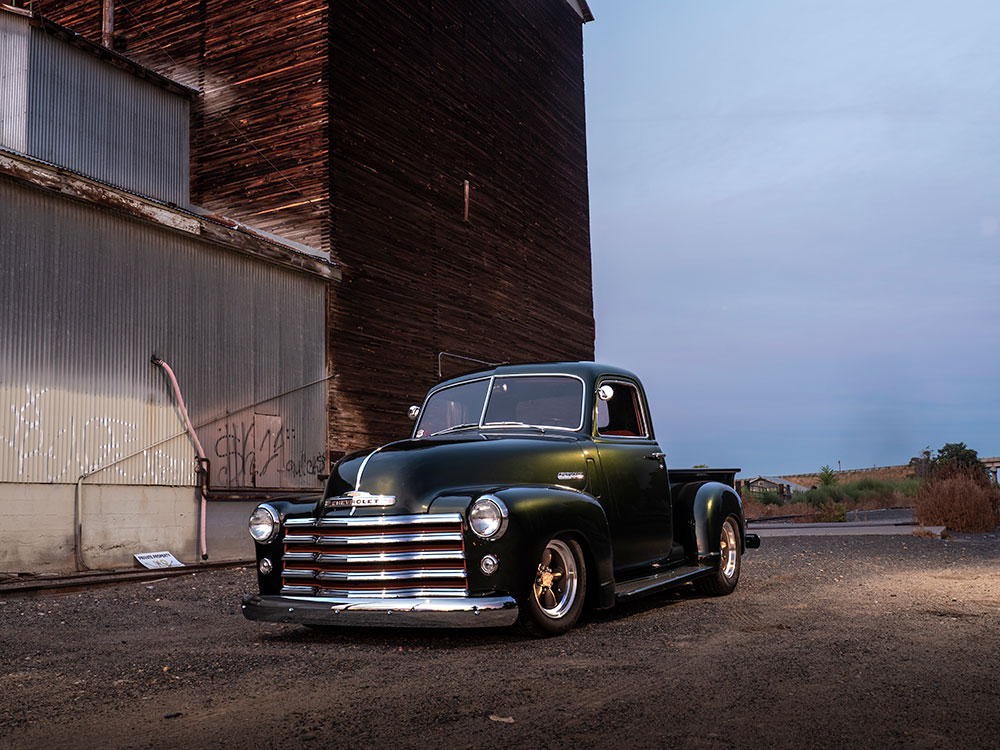 "When GayLyn initially found out that I sold the truck, she was very upset. Later on, when I finally proposed to her, she then learned why I'd really sold it. Fortunately, some years after, I had the opportunity to buy the family truck back. However, we started a family and the pickup truck eventually got parked.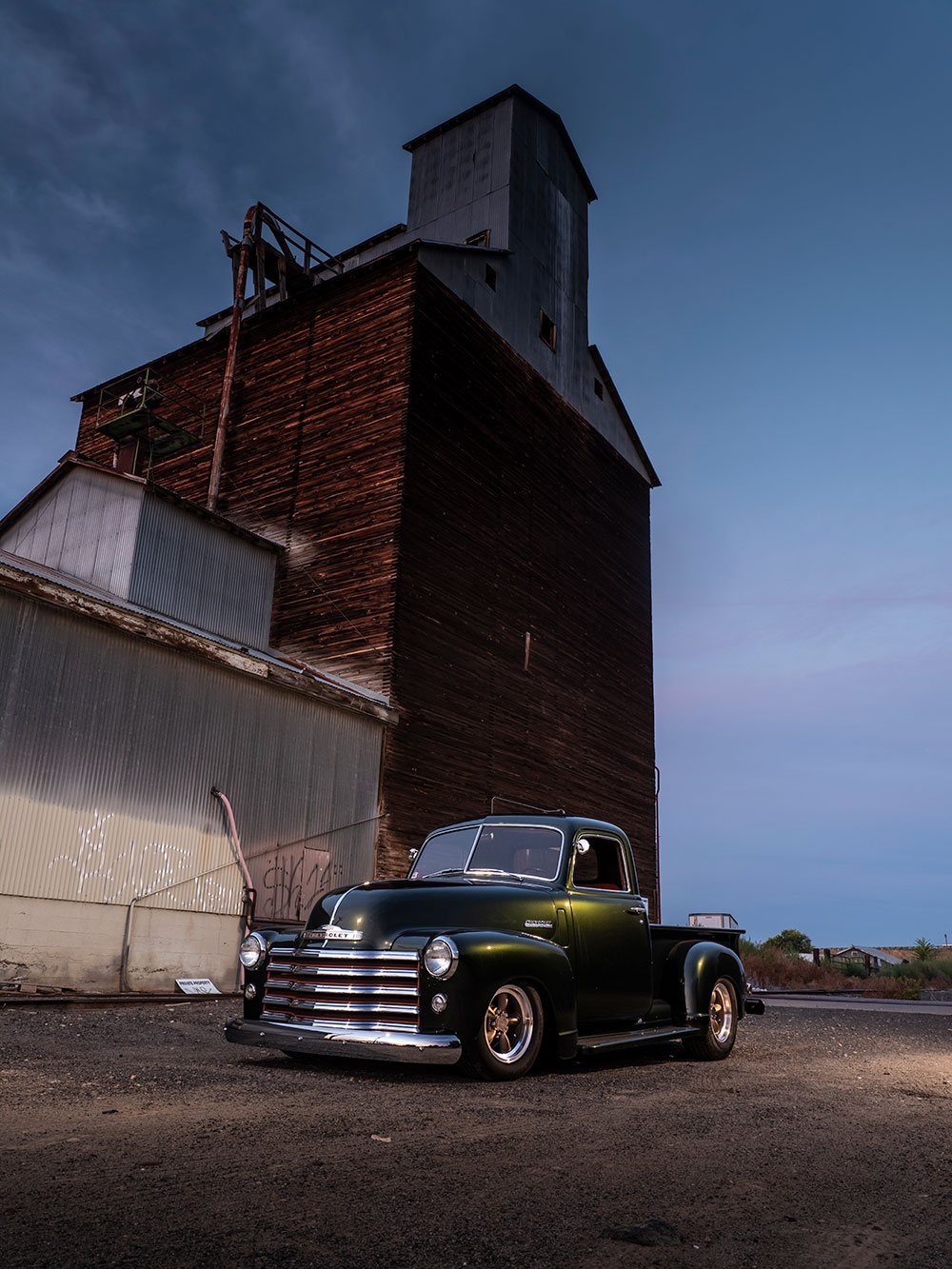 "Fast-forward 30 years later and our children had finished school and were on their own. The wife and I decided it was finally time to restore the Chevy. But at the same time I had to go out of town (to Texas), so GayLyn took it upon herself to contact Rocket's Hot Rod Garage in Sunnyside, Washington, and subsequently had them come pick the truck up to start the restoration.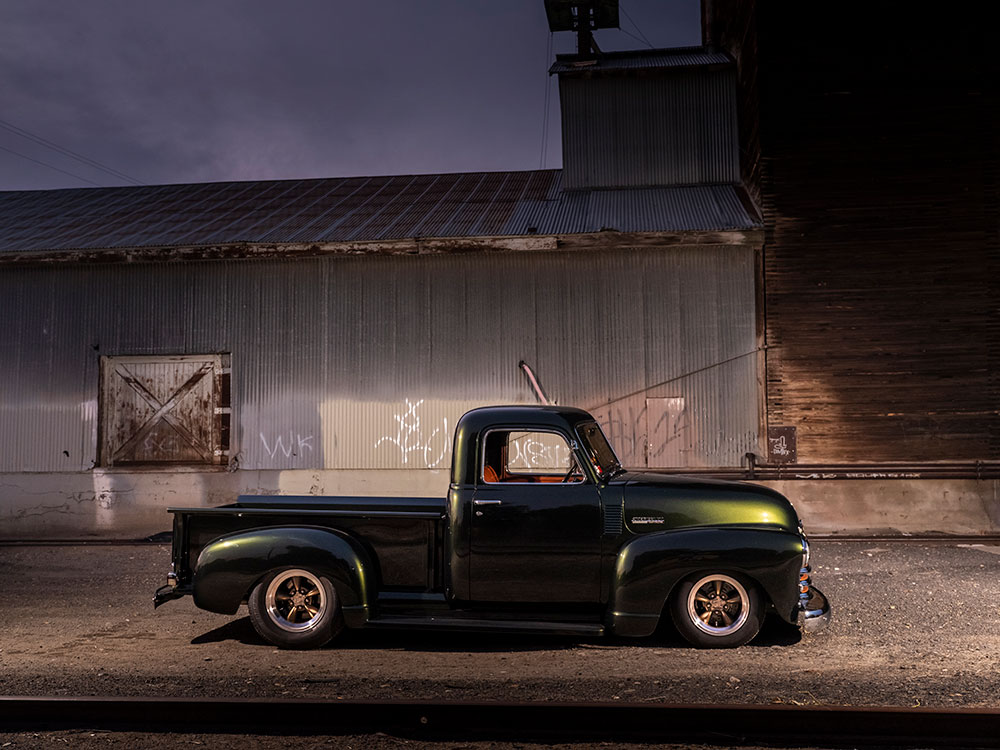 When I got back from Texas and learned what my wife had done, I became overly excited to realize that our decades-long dream was starting to come true.
Read More: New Parts For Your Classic Truck For September 2022
"Our children and grandchildren love Grandpa's old Chevy as much as my wife and I do. It will continue to be a part of the Concienne family for generations to come."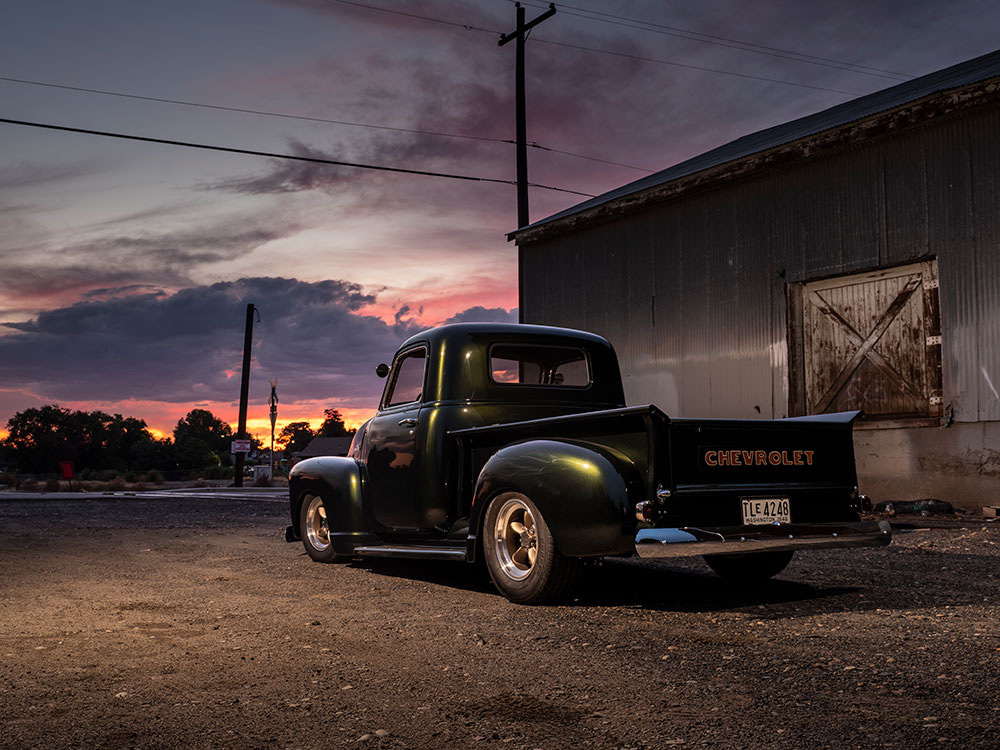 Riley Morris and his crew at Rocket's Hot Rod Garage did a bit more than restore Rob and GayLyn's family heirloom of a Chevy 3100. For starters, the stock chassis was completely updated with Heidts suspension and Wilwood disc brakes front and rear. The old Stovebolt engine and granny-geared trans were swapped out for a RamJet 350 small block with a TKO transmission from American Powertrain while a quartet of Vintage Wheel Works five-spokes with 65-series radial Cooper tires replace the old bias-ply-clad, riveted 16-inch tires.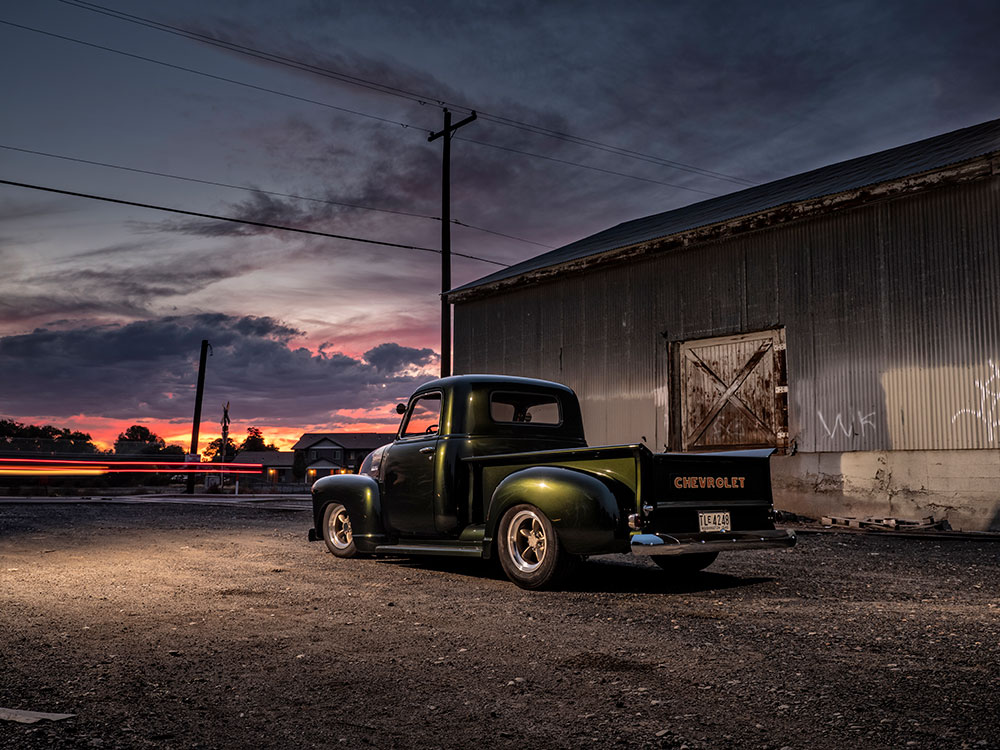 After Rocket's Hot Rod Garage had done their thing with fitting and modifying the original sheetmetal and adding a Mark-K bed, the '48 was given to Tim Ueltschi in Yakima, Washington, for subsequent bodywork and the application of PPG's Spruce Green Mica. Rechromed genie Brightworks and a beautifully prepared curly maple floor from BedWood & Parts finish off the exterior perfectly.
Learn more about another classic truck here!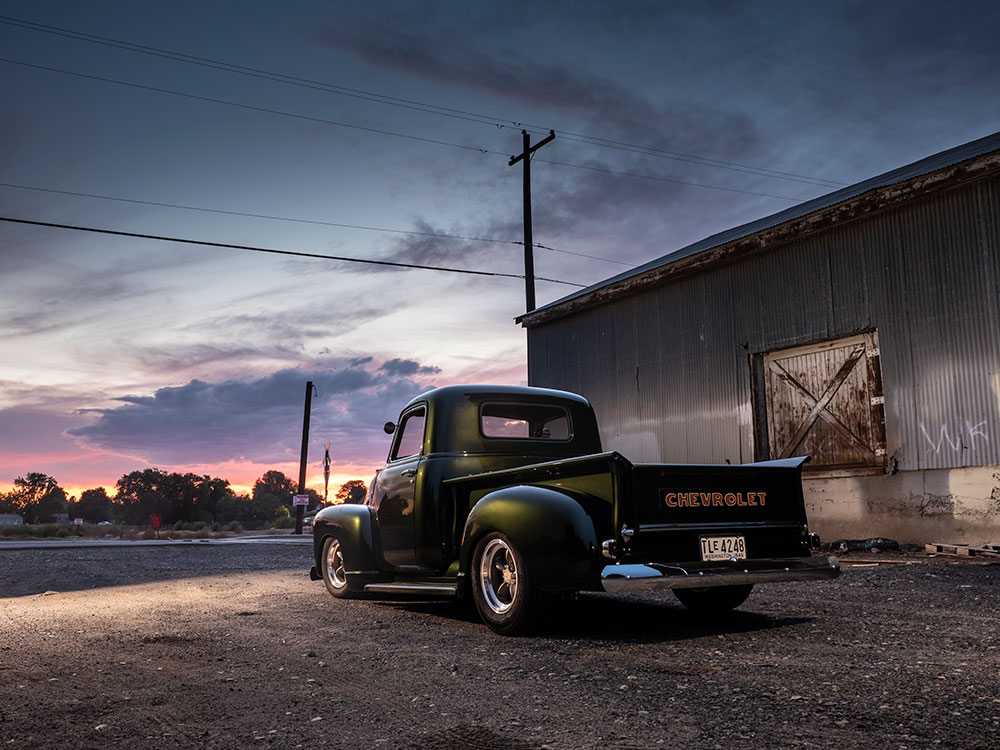 On the inside, once Riley's team had modified the dash and wrapped up the installation of the Classic Instruments gauges and American Autowire harness, the '48 went to nearby Tony Miller at Stitches in Poulsbo, Washington. Using tan German weave carpet and saddle brown leather over the stock bench seat and custom door panels, Tony created just the right interior look for Rob and GayLyn.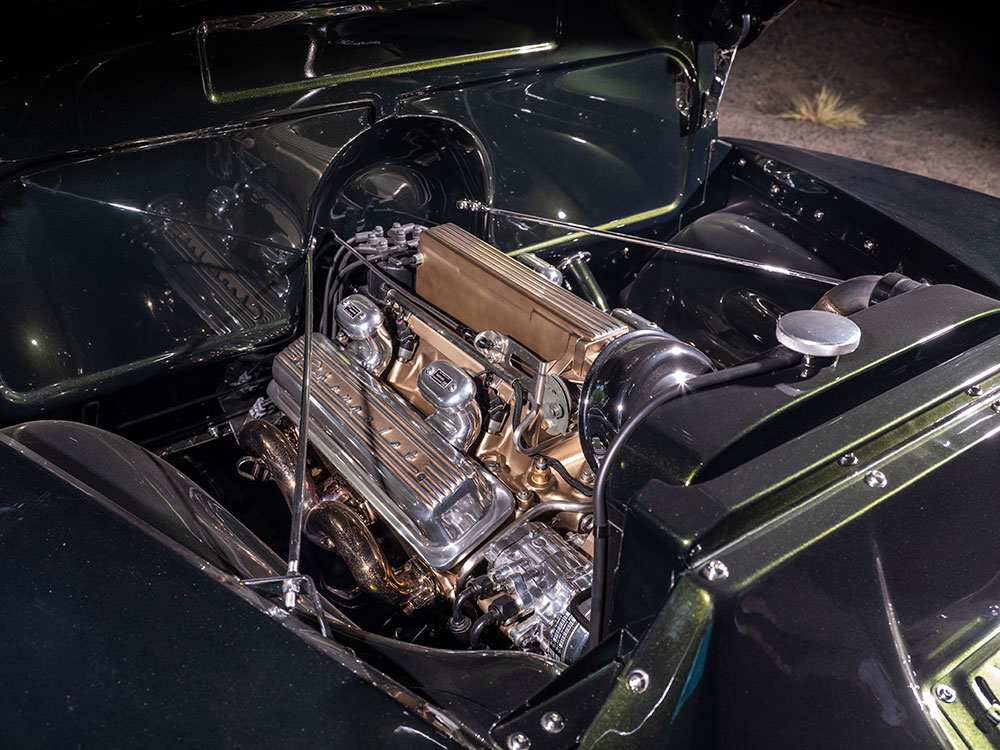 Read More: Sepulveda's Snow White 1957 Chevy 3100
We're glad to see yet another family treasure brought back to life—and in perfect hot rod style to boot!