Max DeLorm's Dream 3100 Series Build Achieved
By Maxwell DeLorm  –   Photography by Evano Guicardi
My name is Maxwell DeLorm, a Boca Raton, Florida, transplant originally from Rochester, New York. I've always dreamed of restoring my grandfather's 1950 Chevy truck. After my grandfather's health took a turn for the worse, I made it my mission to fulfill my grandfather's dream of restoring the truck to its former glory.
Read More: Ken's Tribute C10 Truck Was Worth The Wait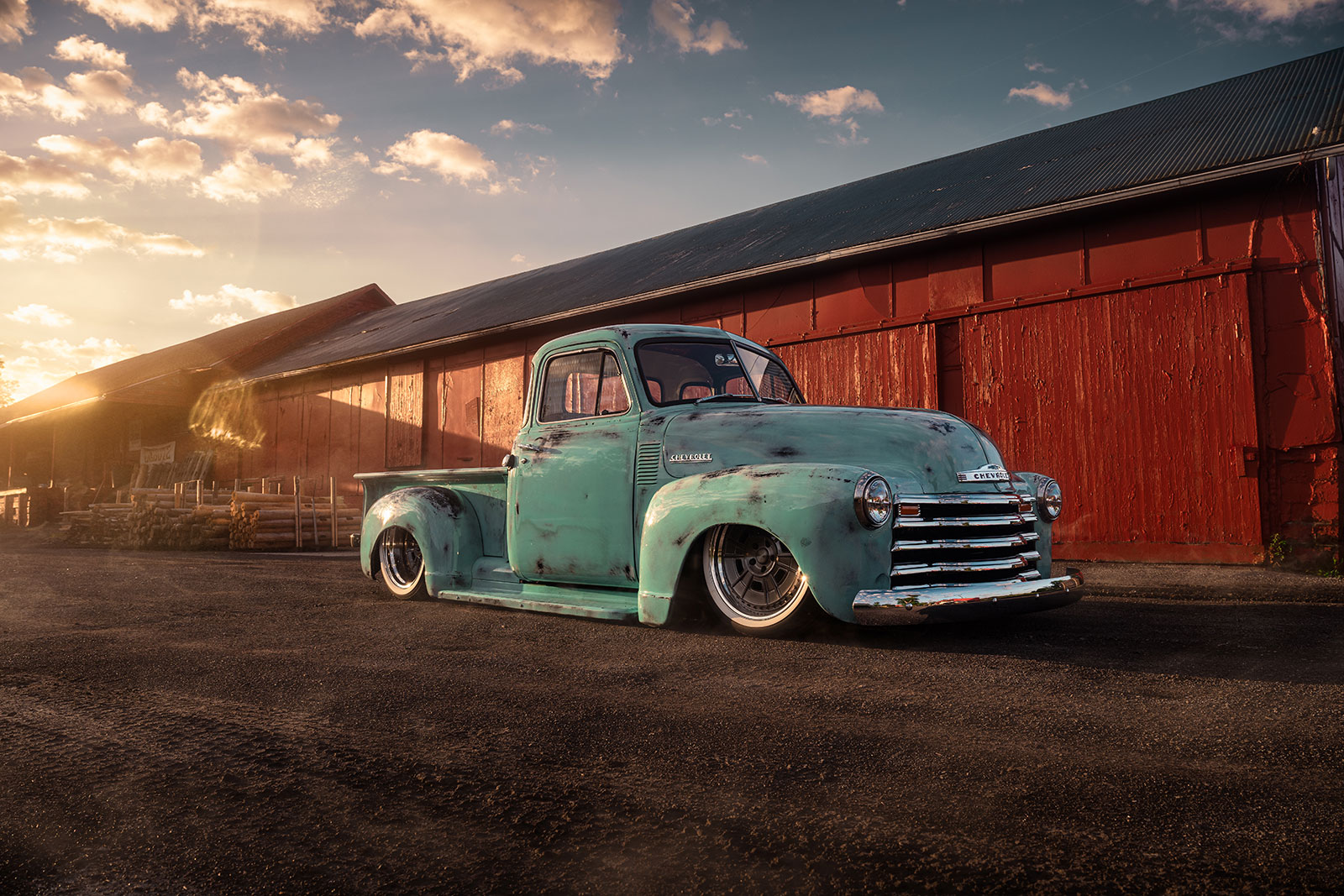 I turned to Austin Patterson, aka Dwight of Dwight's Speed Shop, who single handedly took on the project from start to finish. The result is a truck that showcases Patterson's exceptional talent, with a frame-off restoration and period-correct-yet-modern interior. The patina that everyone loves is the icing on the cake—ceramic-coated patina, a first as far as we know. Patterson may be quiet and humble about his work, but I sure as hell won't be.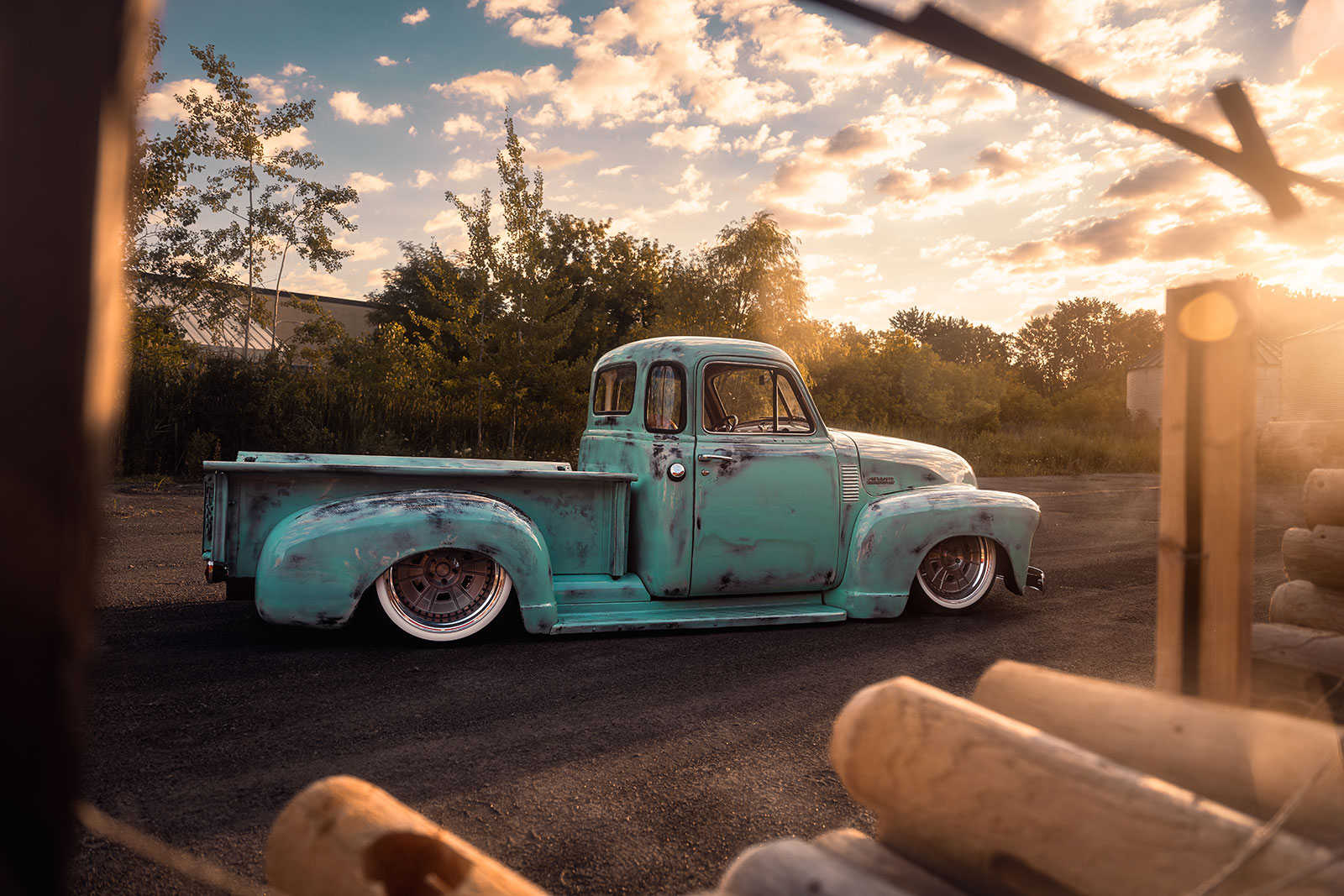 I've had a vision of a perfectly tuned and customized truck, and I knew that I had to seek out the best of the best. Boosted Creations New York tuned the truck, while The Auto Specialist dialed a beautiful audio system that matches the interior of the truck while keeping it hidden and era correct. Areté Auto Salon went through every bolt and thread of cloth and ceramic coating the patina truck, causing an uproar online. Cloud9 Automotive Brand in West Palm Beach, Florida, delivered a perfect set of Rotiform wheels and Salvage 2 Savage dialed in a perfect custom Restomod Air setup for the Miami heat.
Read More: 1953 Chevy Truck With Family Ties
The exterior features a custom paint job and patina, along with a hydraulic lifted wooden truck bed floor (with dark wood grain epoxy and leather guitar amp handle to lift the wooden floor). Under the hood lies an 5.7L LS engine with a Holley Terminator X, BTR Stage 3 cam, and a 92mm Holley Hi Ram intake. The LS engine paired to a T56 transmission with an LS7 clutch kit, and a shortened Ford 8.8 rear end with 3.73 gears. The suspension features an Air Lift Performance 3P dual-compressor air management system, Mustang II front suspension with tubular control arms, and a custom rear C-notch with a triangulated four-link. The brakes are Wilwood front and rear with drilled-and-slotted rotors. The truck sits on Rotiform DNO wheels with Diamond Back Classic whitewall low-profile radials.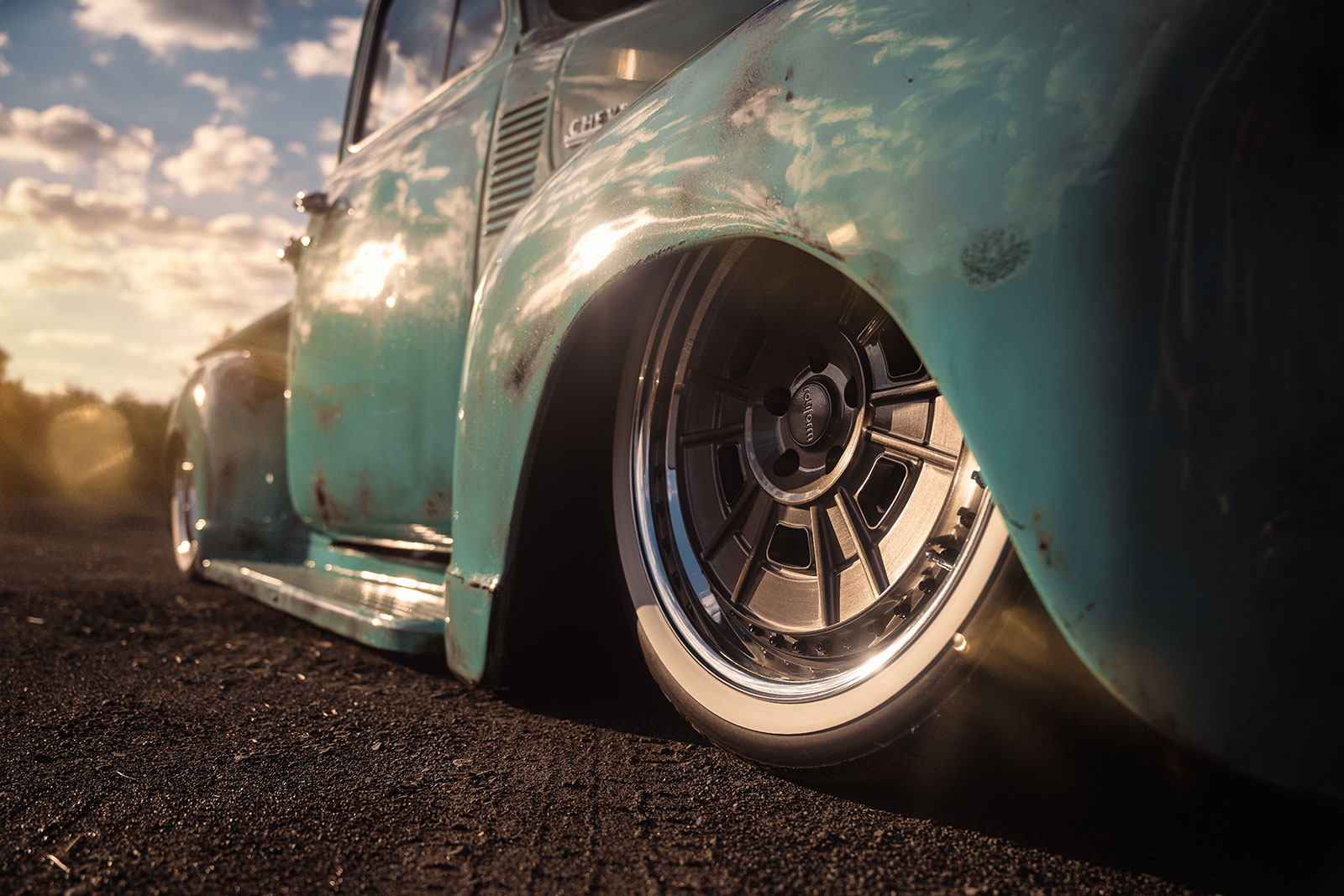 The interior has a full B62 Upholstery (Arizona) lineup of Carrera Buck leather with white diamond stitch bench seat, door cards, and roof headliner. The Dakota Digital RTX gauges, Restomod Air NUK Quantum pods with aluminum rings (heat and AC controls), Restomod Bantam S control unit, and Restomod Air Diablo Smooth Vortex Aluminum Dash Vents complete the look. A period-correct Classic Car Stereo with Bluetooth and SiriusXM is the cherry on top of the classic yet modern interior.
Read More: 2023 TRIPLE CROWN OF RODDING AWARDS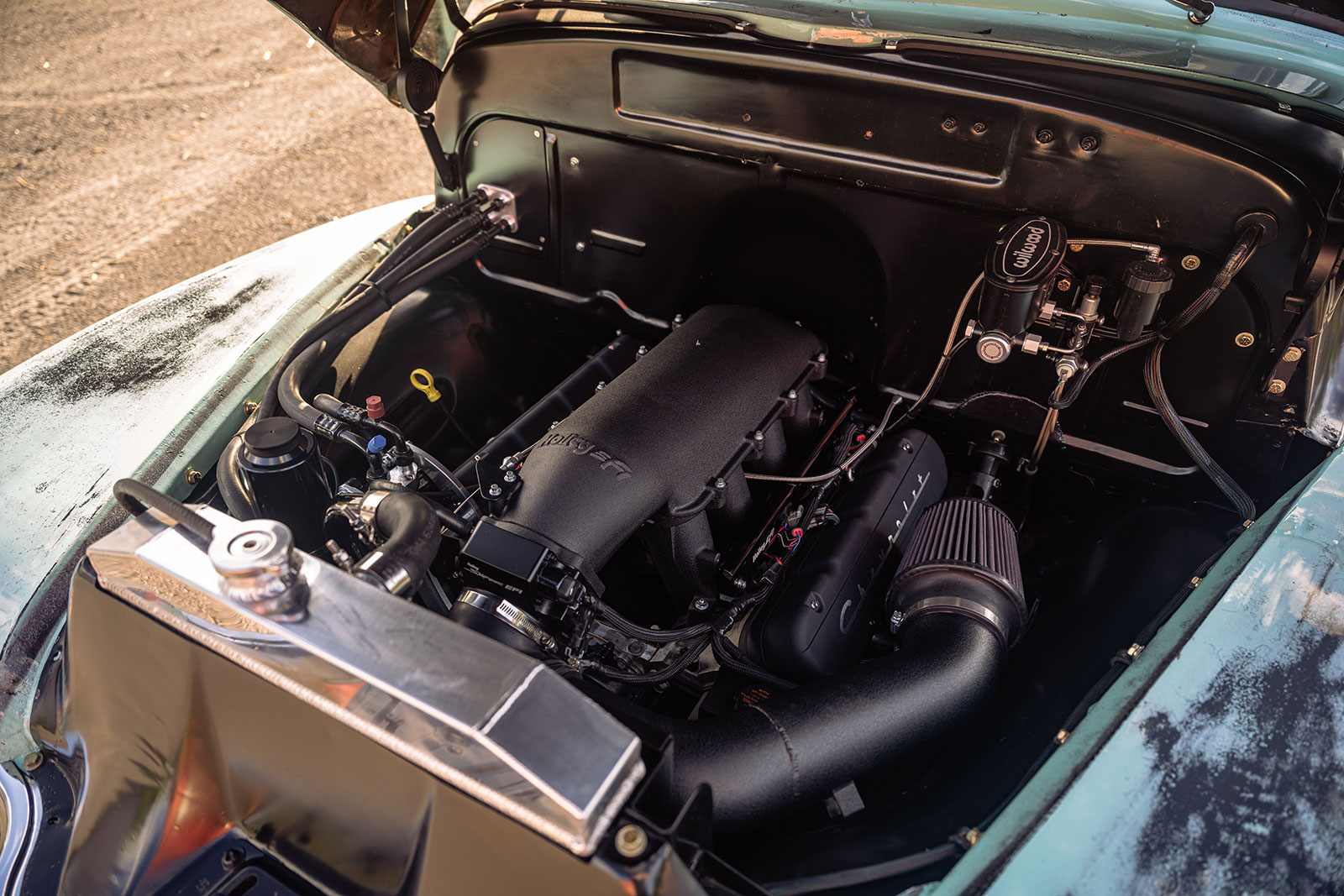 I've mainly drawn inspiration from my grandfather and childhood where I spent countless hours pretending to drive in the driver seat of the truck in my grandfather's barn. I purchased the old truck from him in 2013 and spent years thinking about how to make the truck perfect. The truck is built with European influences, showcasing my love for Euro cars, sitting on Ferrari Dino wheels and a Porsche Carrera Buck leather interior. The truck was built 30 years ahead of my life's schedule due to a near-endless budget, as a result of the hard work put in as a traveling nurse due to the COVID-19 pandemic (travel nurses had a rare California Gold Rush Era in federal spending during the outbreak), when I left my fiancée and my dog and traveled to the highest-paying hospitals to pay for this truck in time for my grandfather to see her.
Click on this issue's cover to see the enhanced digital version of Maxwell DeLorm's 1950 Chevy.